Cover shank with thread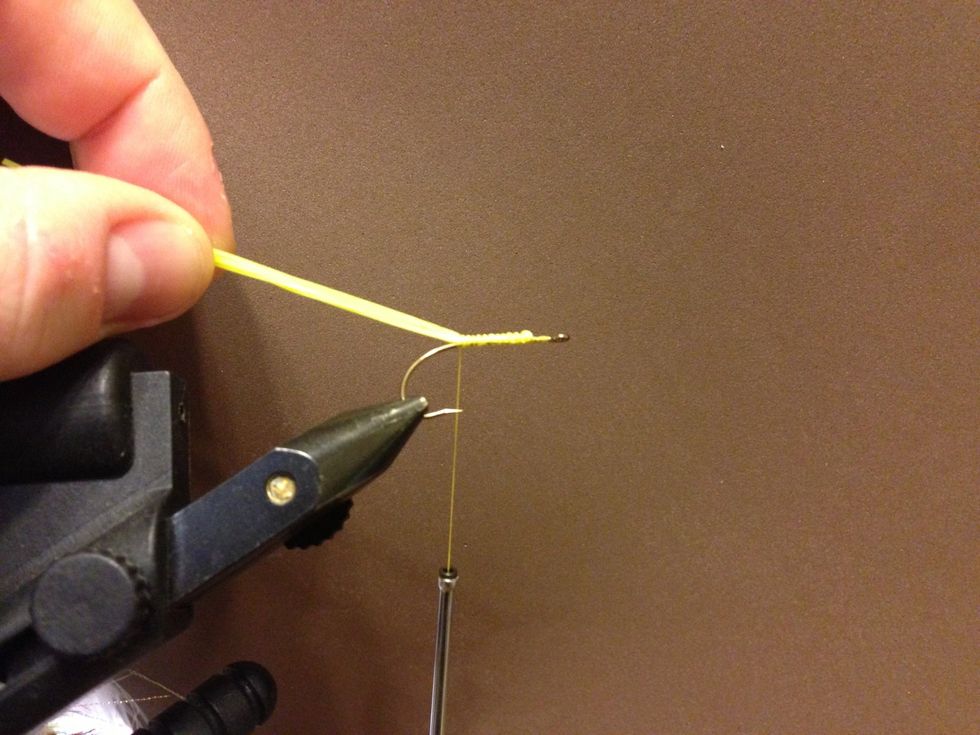 Tie in 3 leg strands via foldover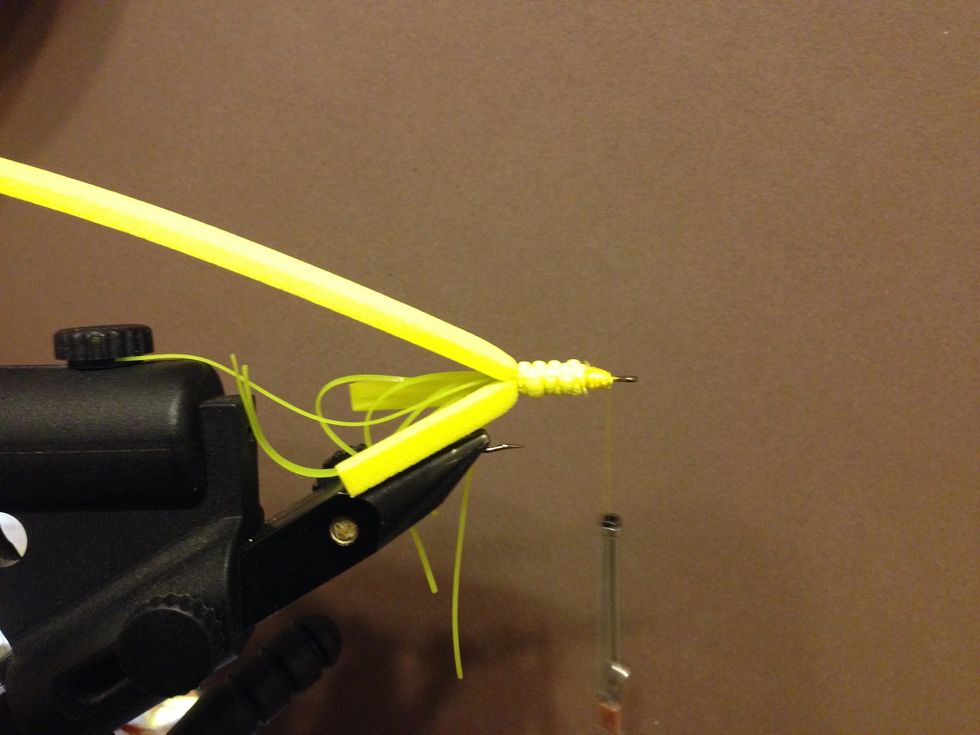 Tie in three foam strips, top one should be wider. Wrap over butt ends at front to make a smooth ramp.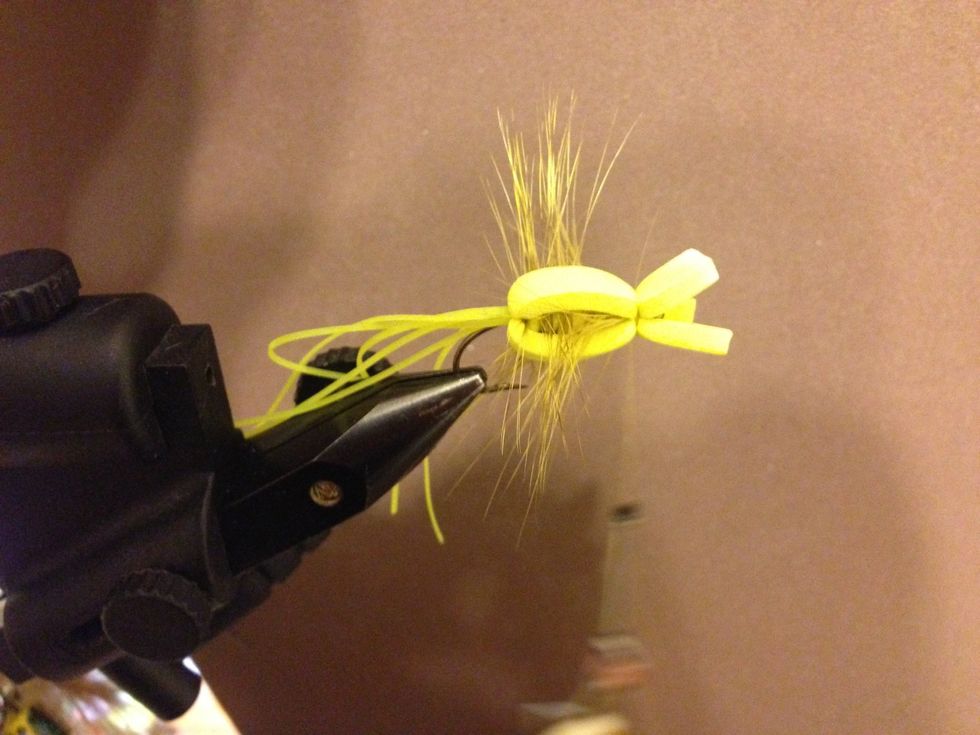 Tie in saddle hackle by tip at rear and wrap forward. Then pull foam strips forward and tie down, leaving slight space behind eye.
2x: double over leg strand and snip looped end. Tie the two strands in as legs on sides near the eye.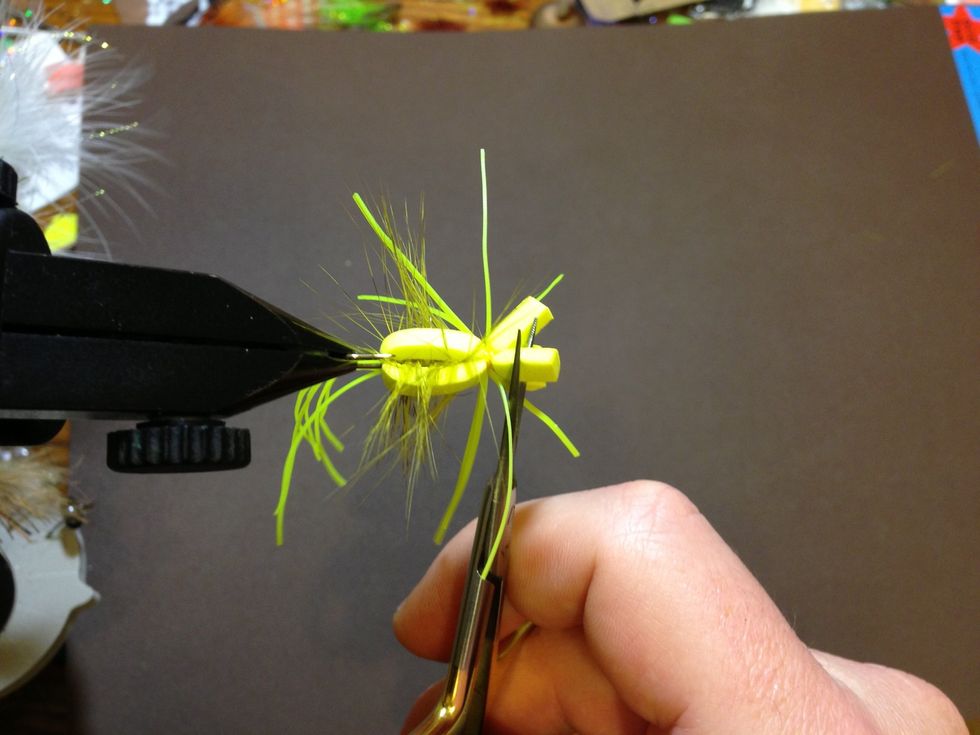 Trim bottom two foam pieces short.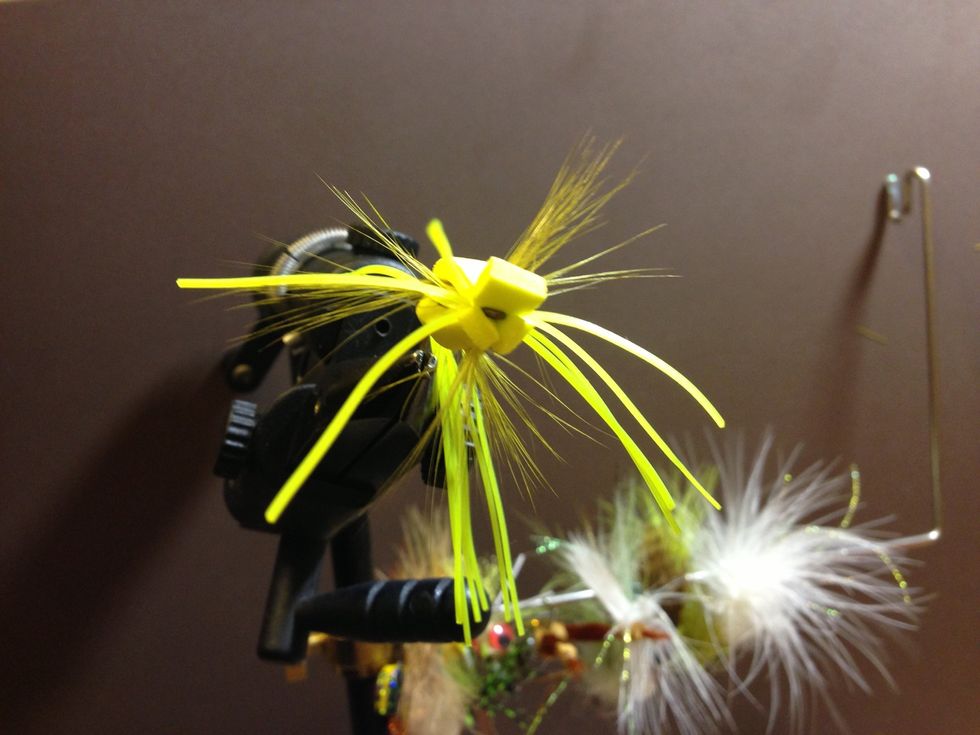 Leave top strip longer to achieve spitting action ala Gartside Gurgler. Cement finishing thread wraps and let dry. Go fish.
Mustad 3366 (sz 4 shown)
Flat waxed nylon thread
Foam strips
Skirt legs
Saddle hackle