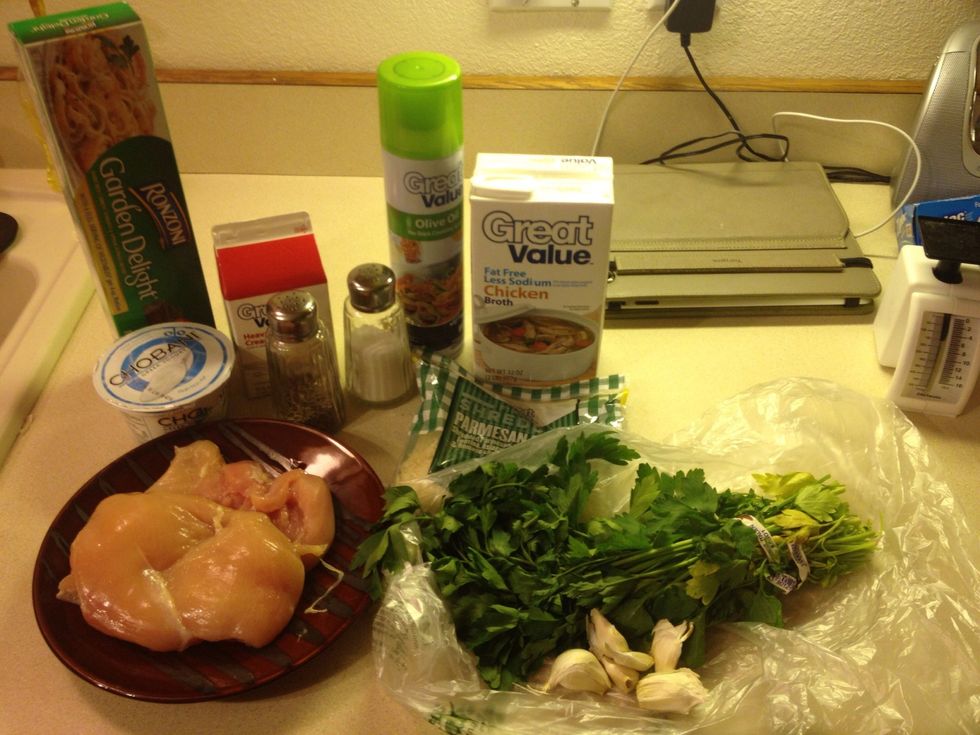 The ingredients: minus the cornstarch.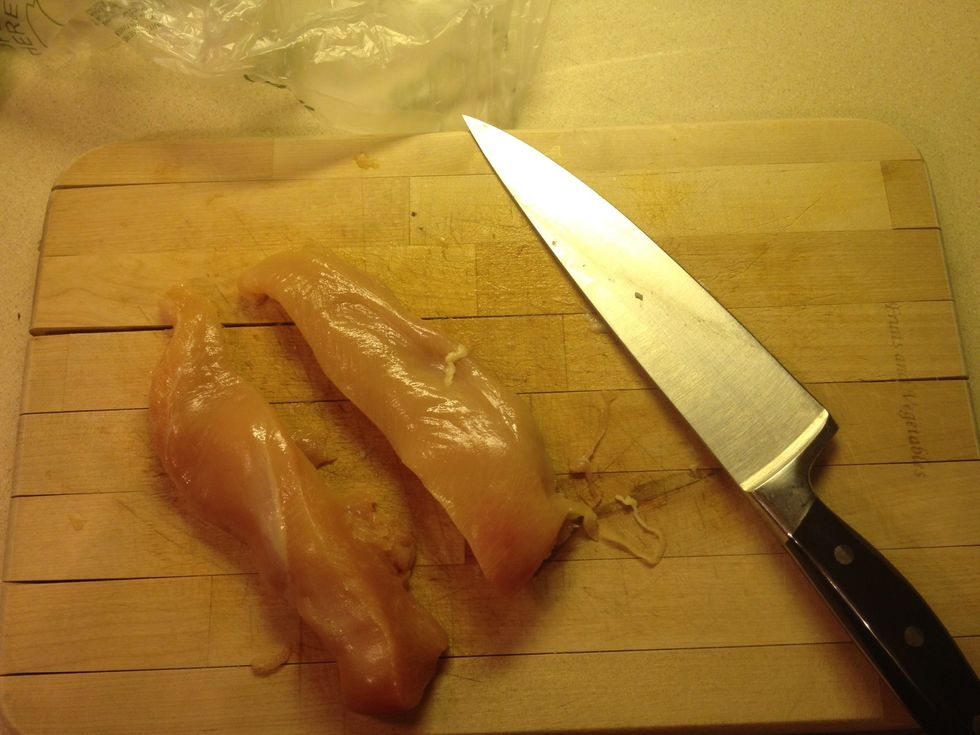 You can leave the chicken breast whole if you like. I like to cut mine up from the get-go.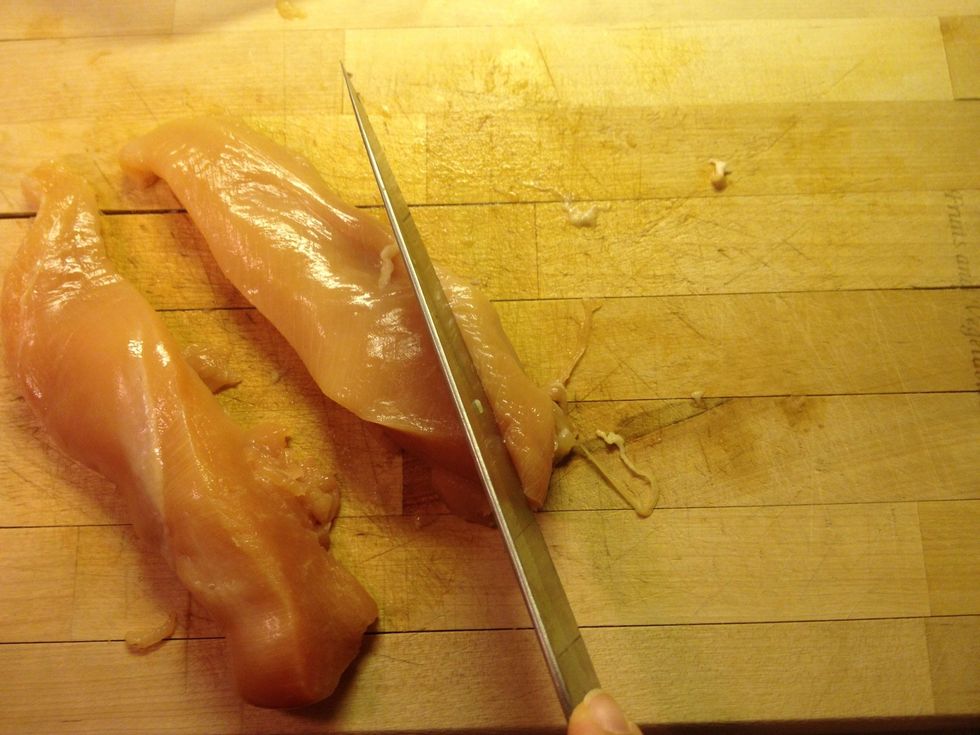 Chop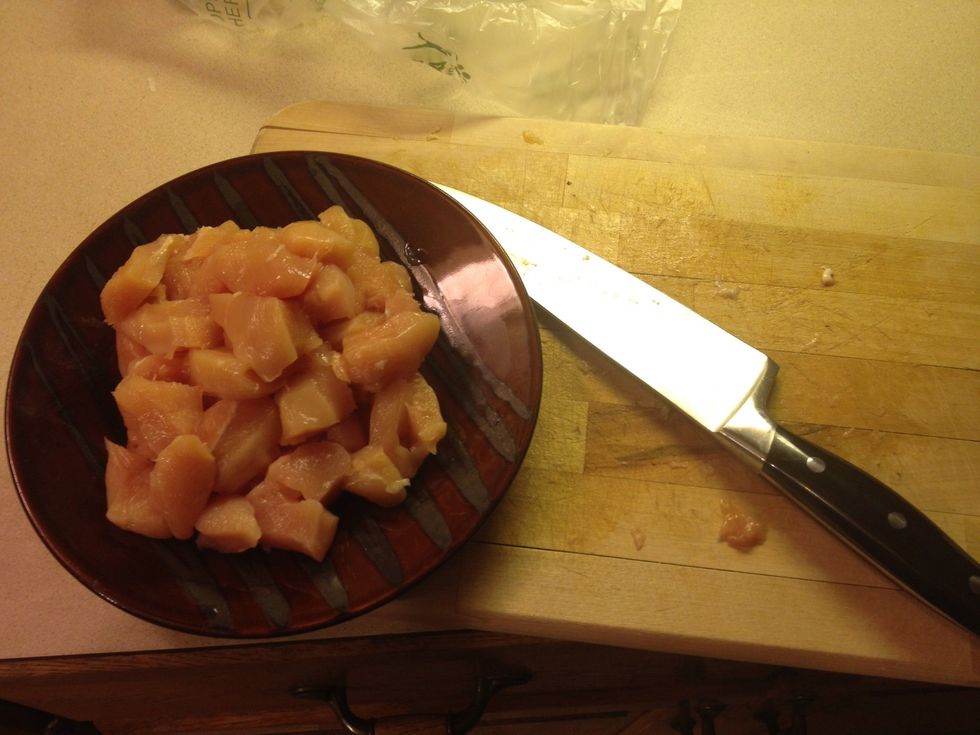 Chopped!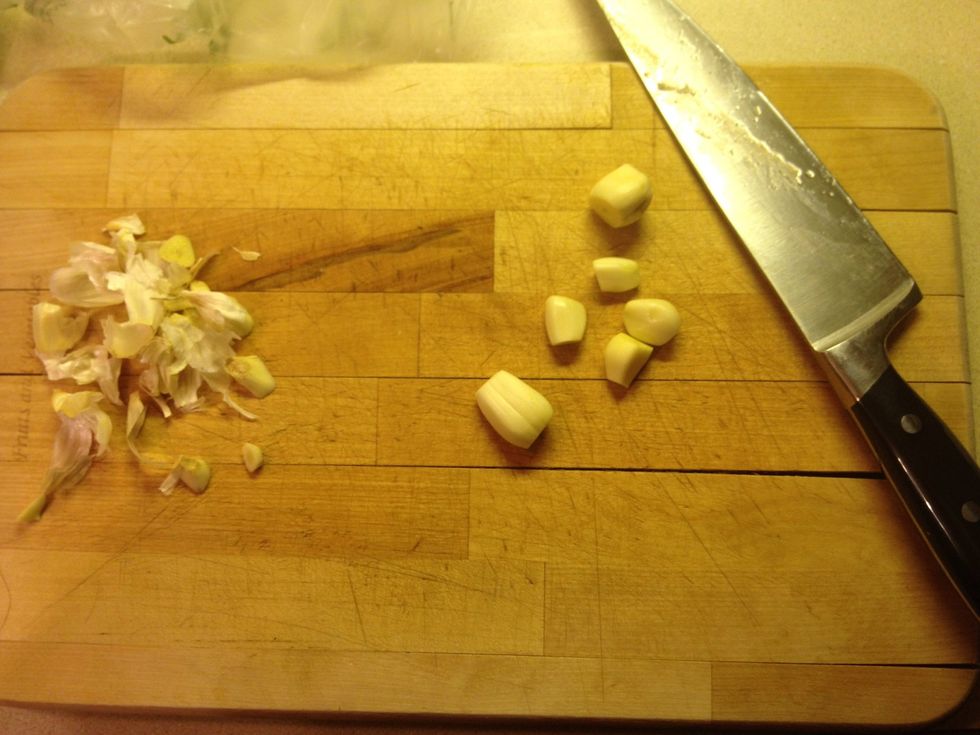 Peel the garlic cloves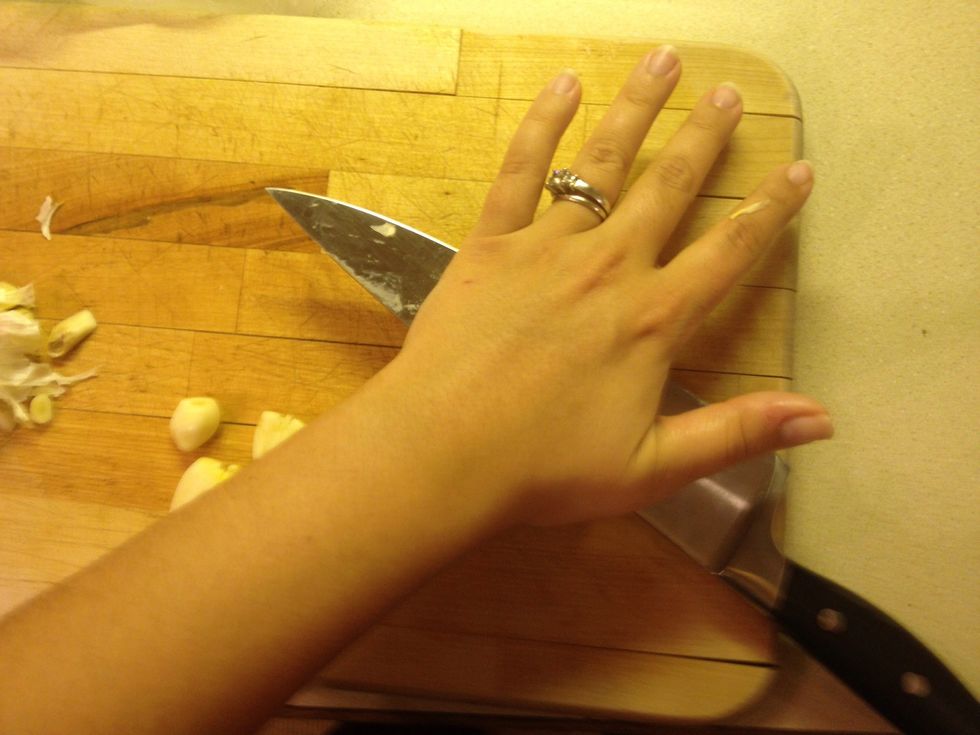 Smash the whole garlic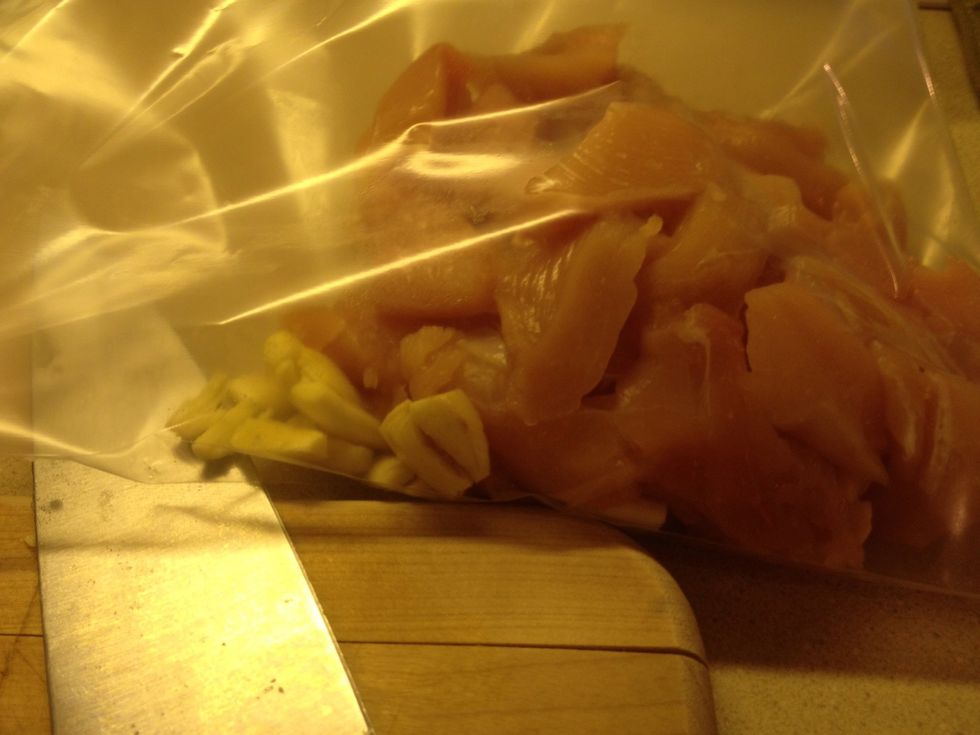 Place chopped chicken and garlic cloves in a zip lock bag and shake. This will give the chicken flavor. (If you leave the chicken whole rub the chicken with the garlic)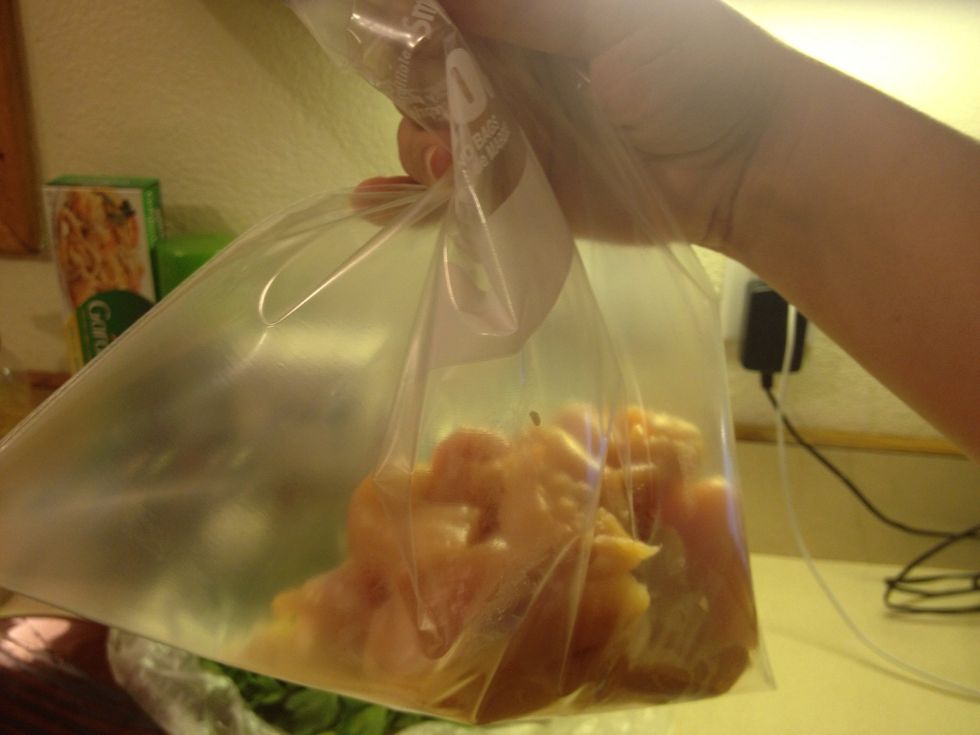 Shake shake!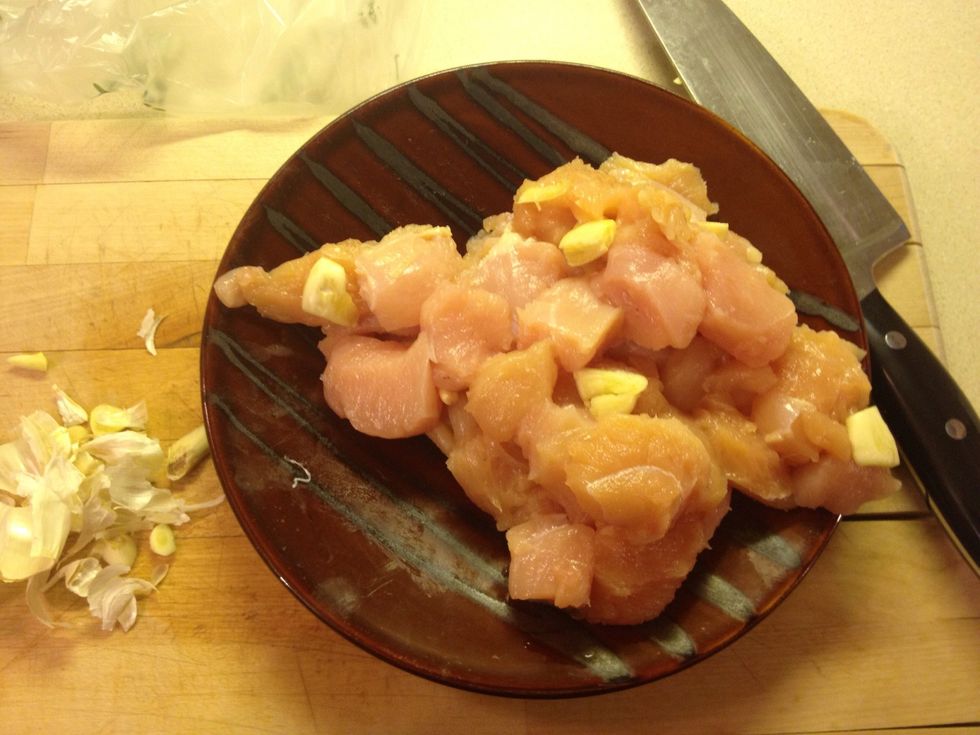 Take the garlic chunks out of the chicken bits.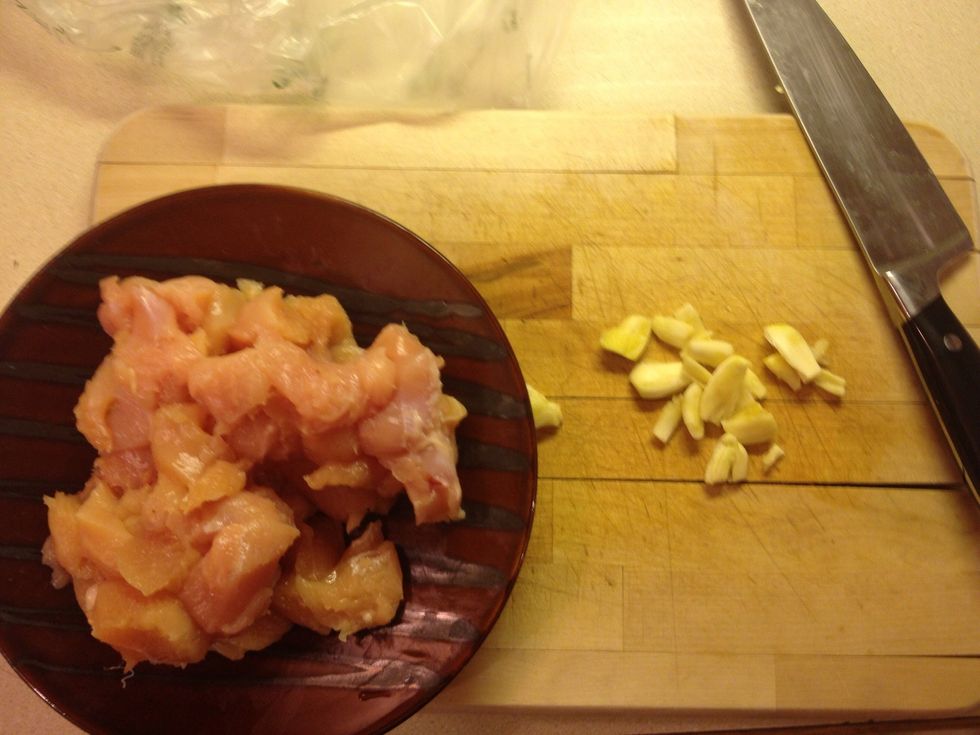 Ta da.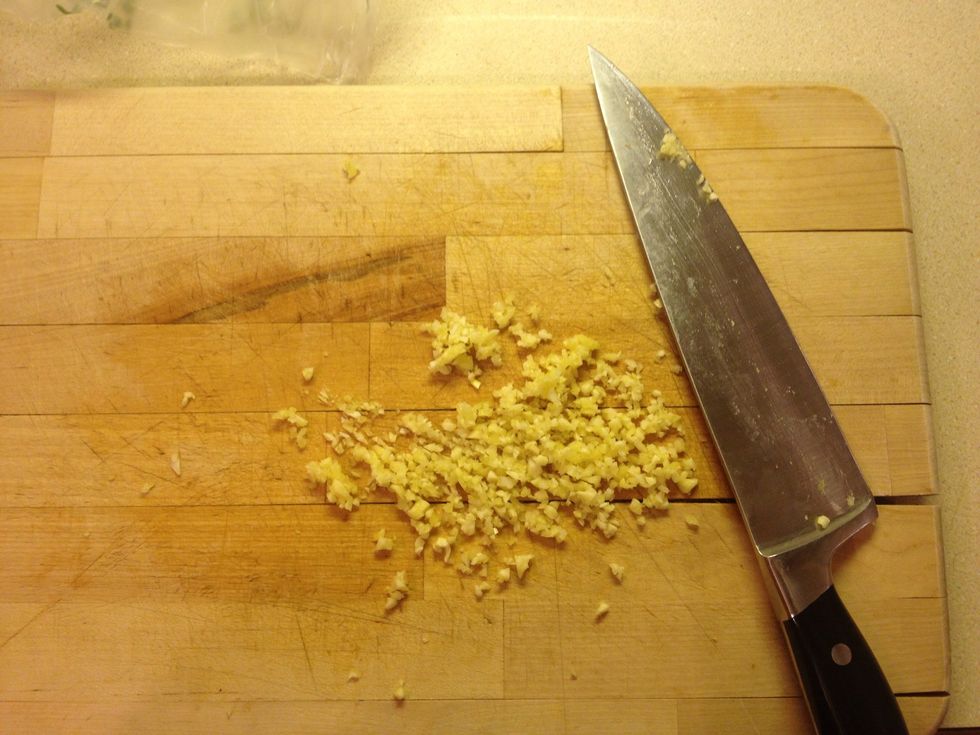 Mince garlic cloves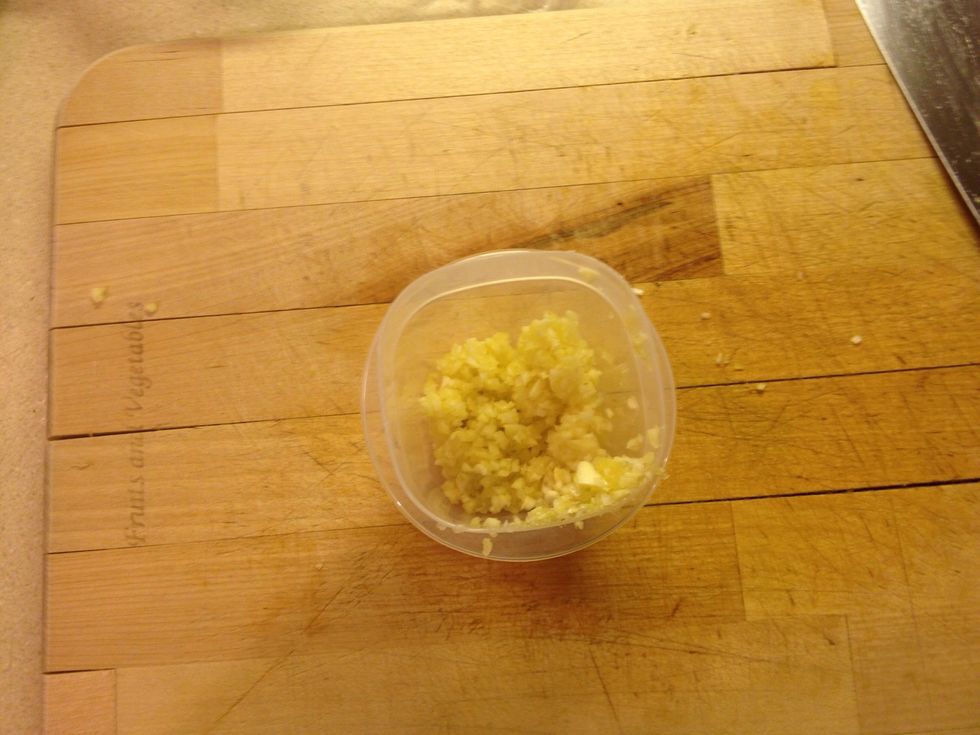 Place to the side.
Take stems off the parsley. This can be time consuming so listen to music!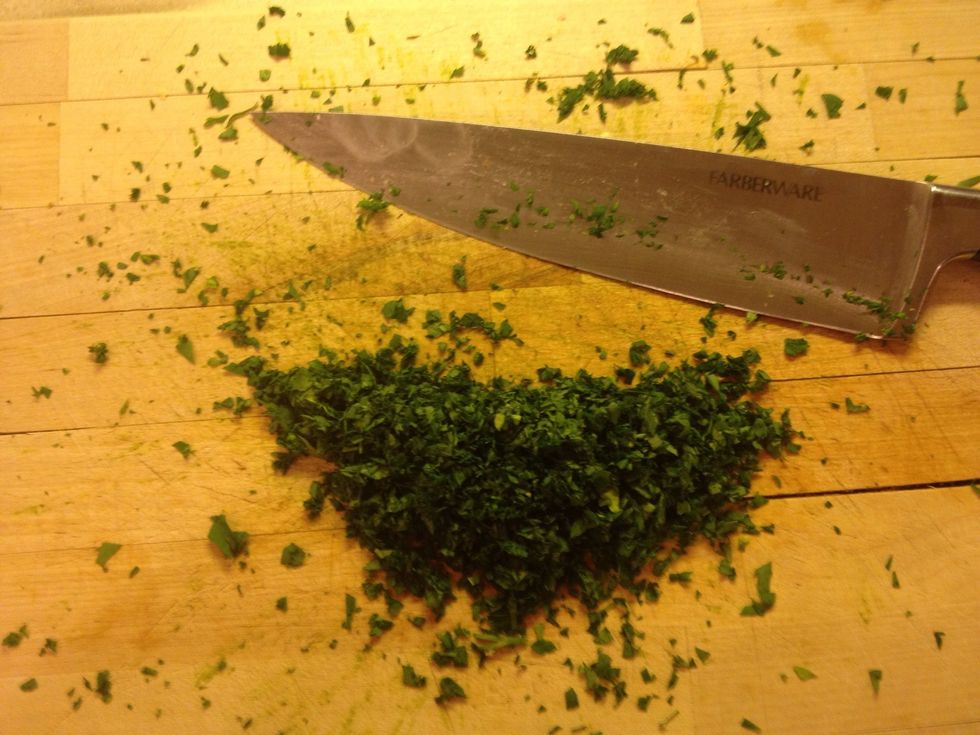 Finely chop the parsley
Place on medium-high heat and let pan heat up.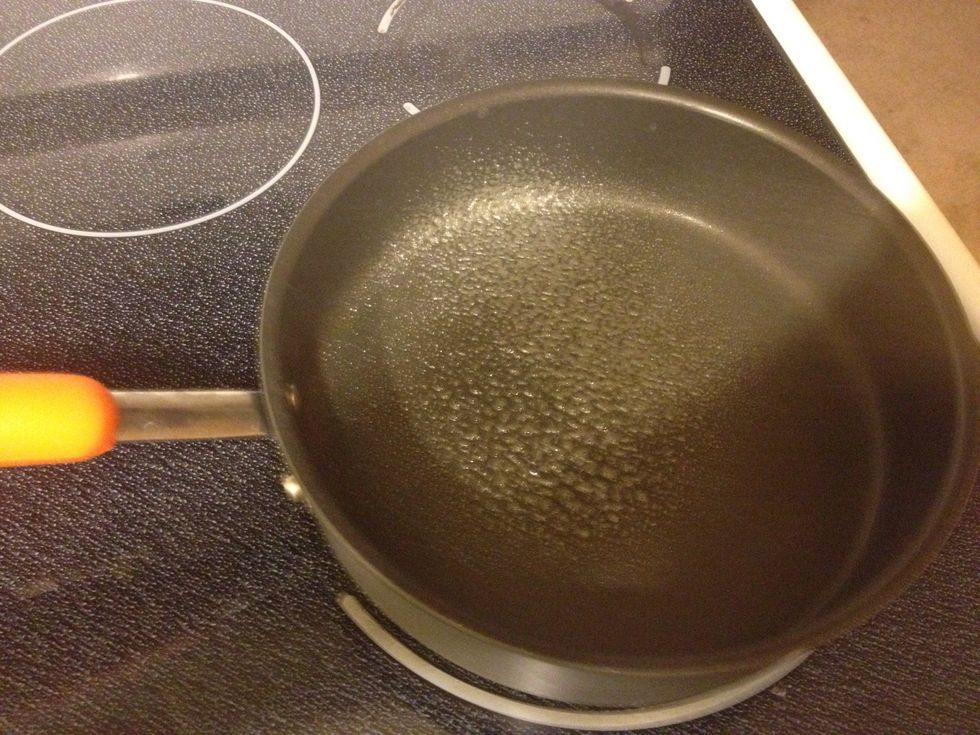 Spray your pan with cooking spray.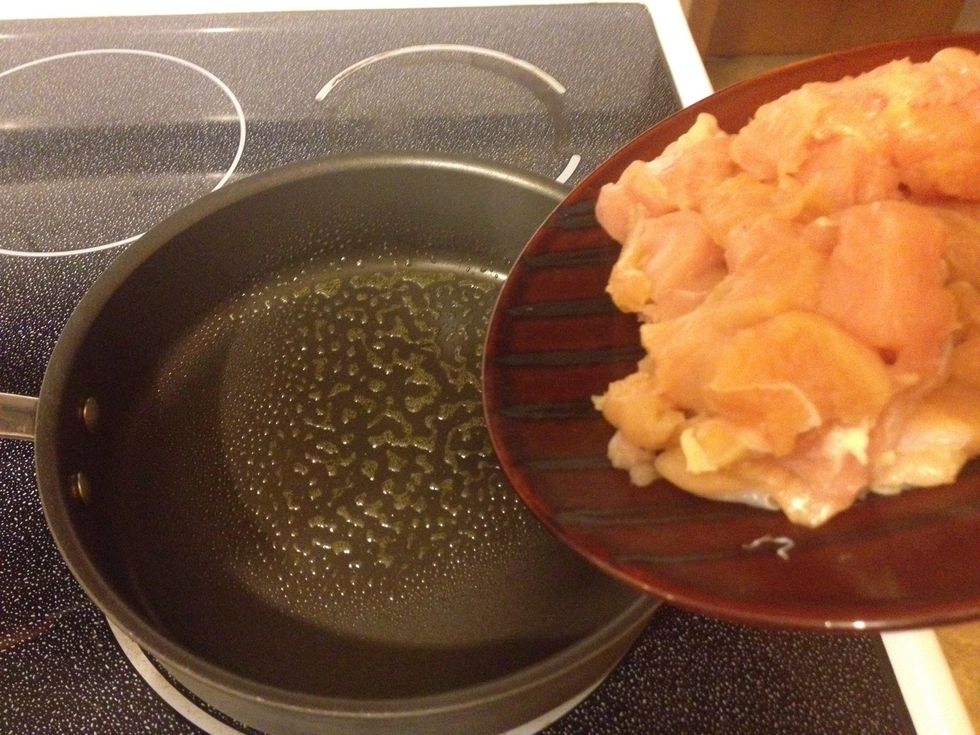 Sauté the minced garlic until fragrant. (I forgot and added it later) then add the chicken and cook thoroughly.
Cook chicken cook!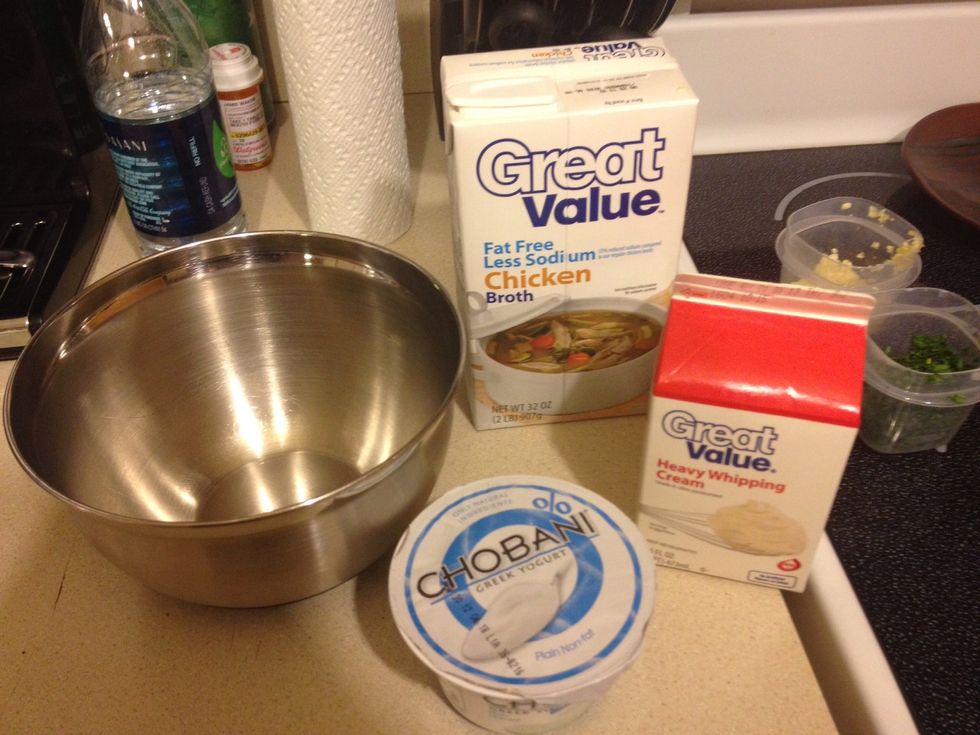 Sauce making time! Whoop whoop!
Measure out 1/4 cup plain Greek yogurt and place in the bowl.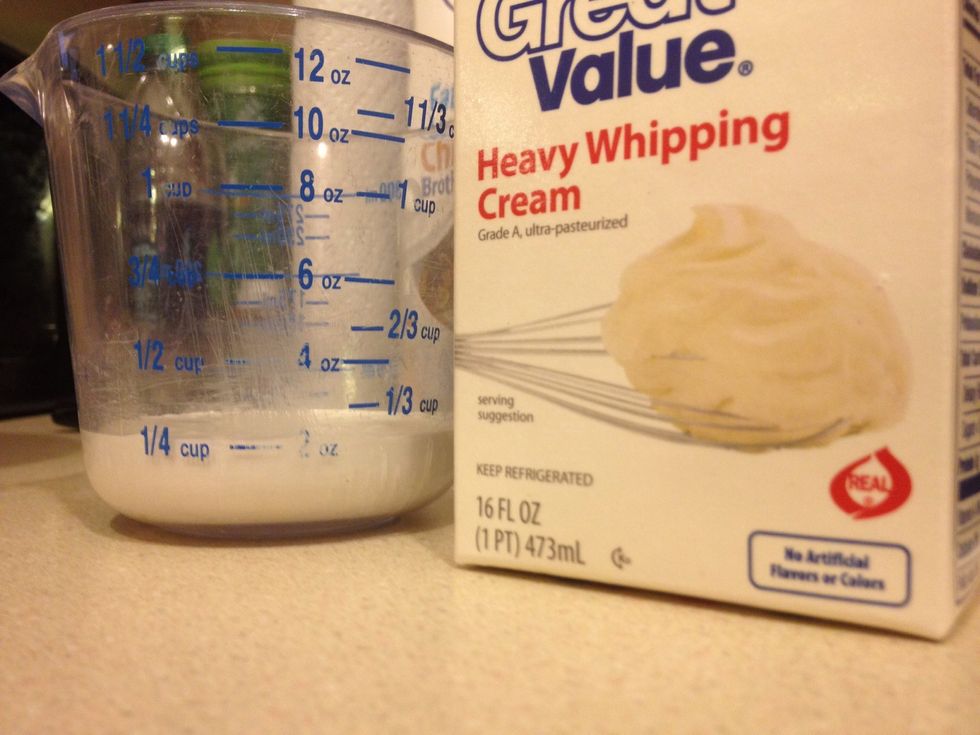 Add 1/4 cup heavy cream to the bowl.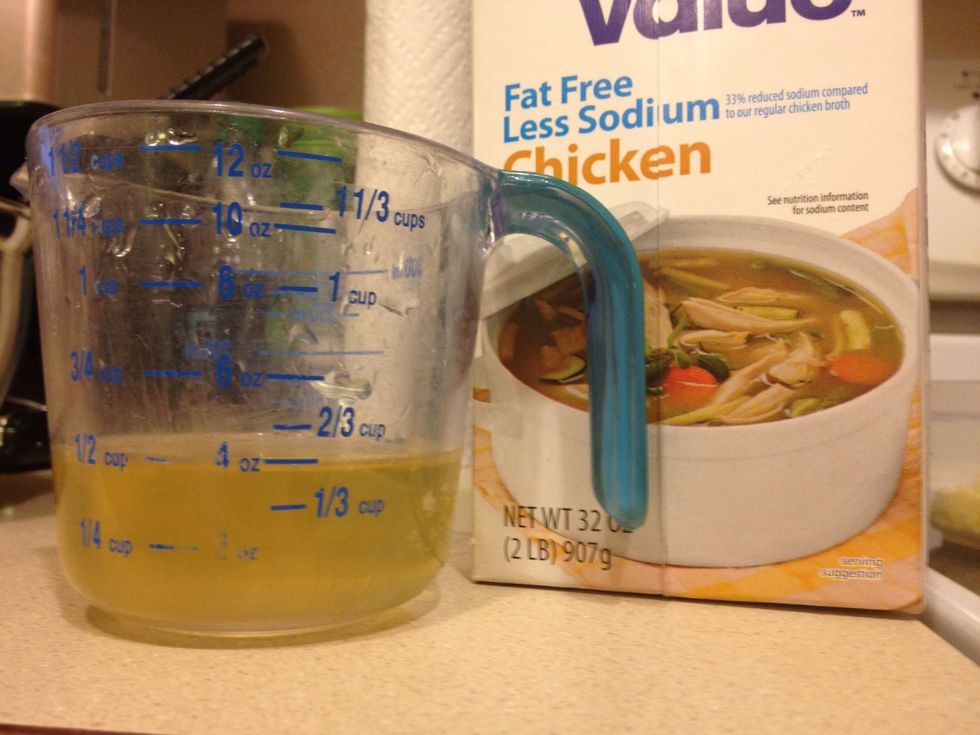 Add 1/2 cup chicken broth to the bowl. Also add in 1 teaspoon cornstarch.
Whisk slightly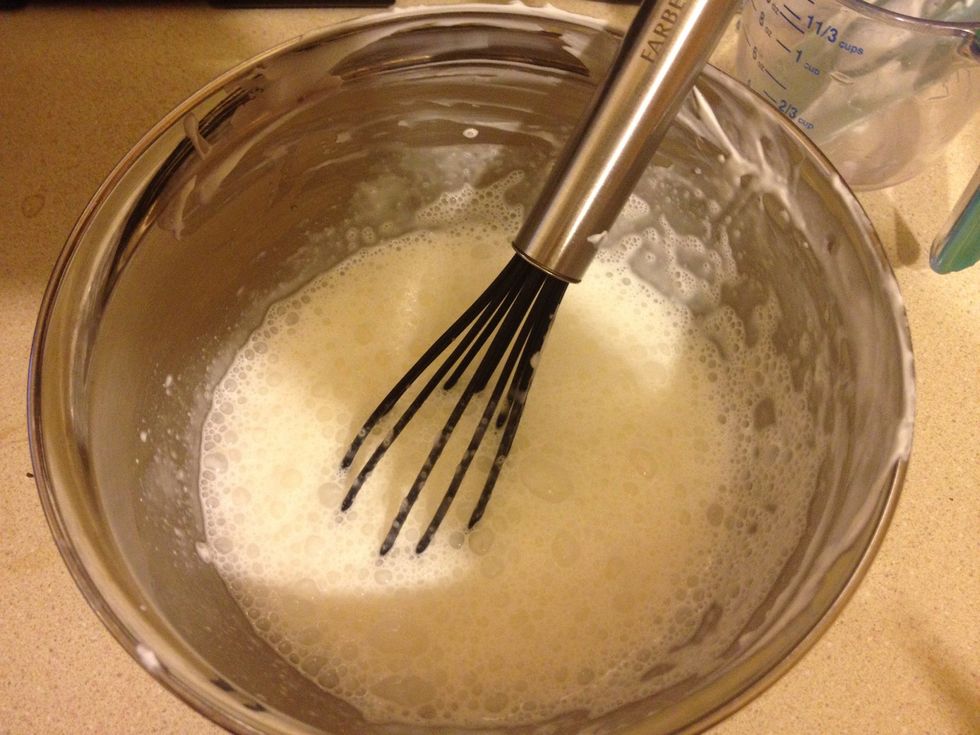 It will bubble a little. That's fine.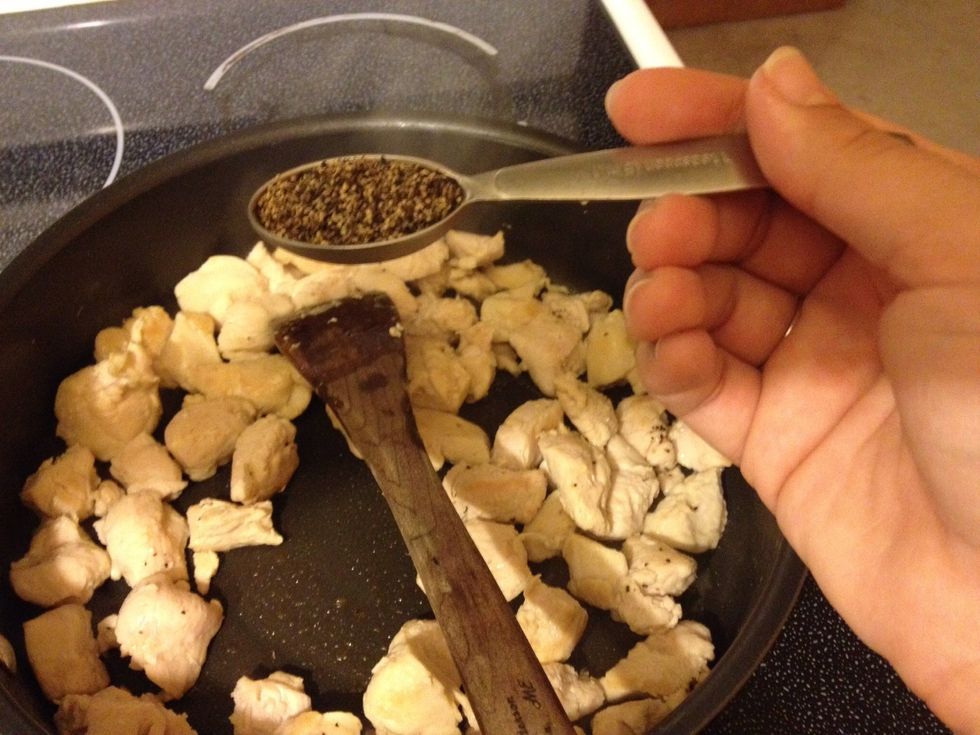 Back to the chicken. Add one teaspoon pepper.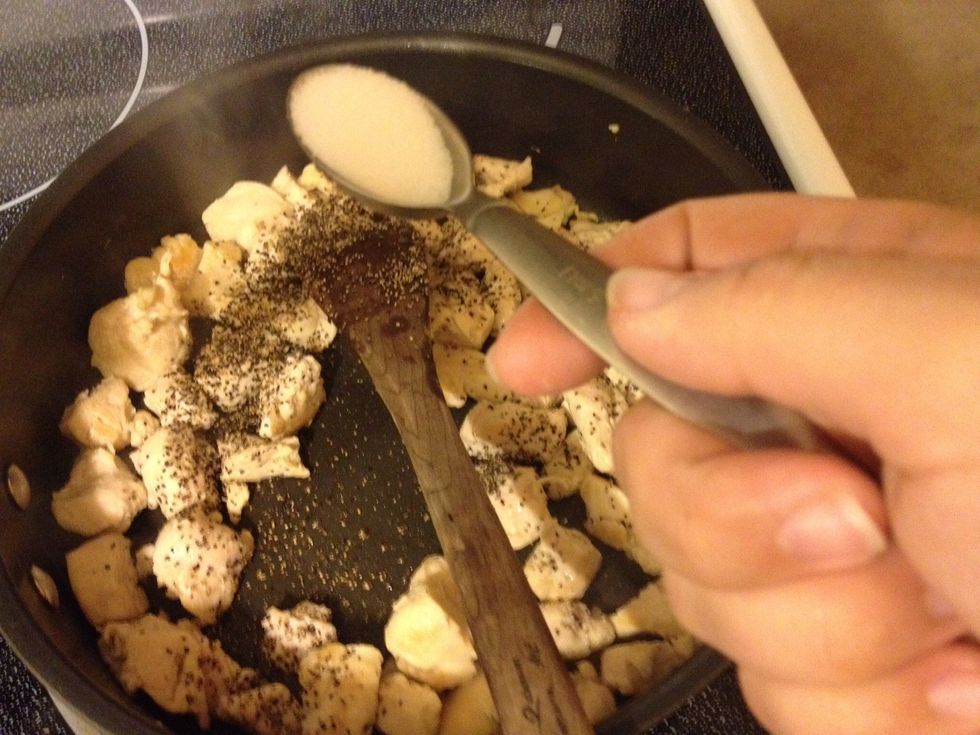 Add 1 teaspoon salt.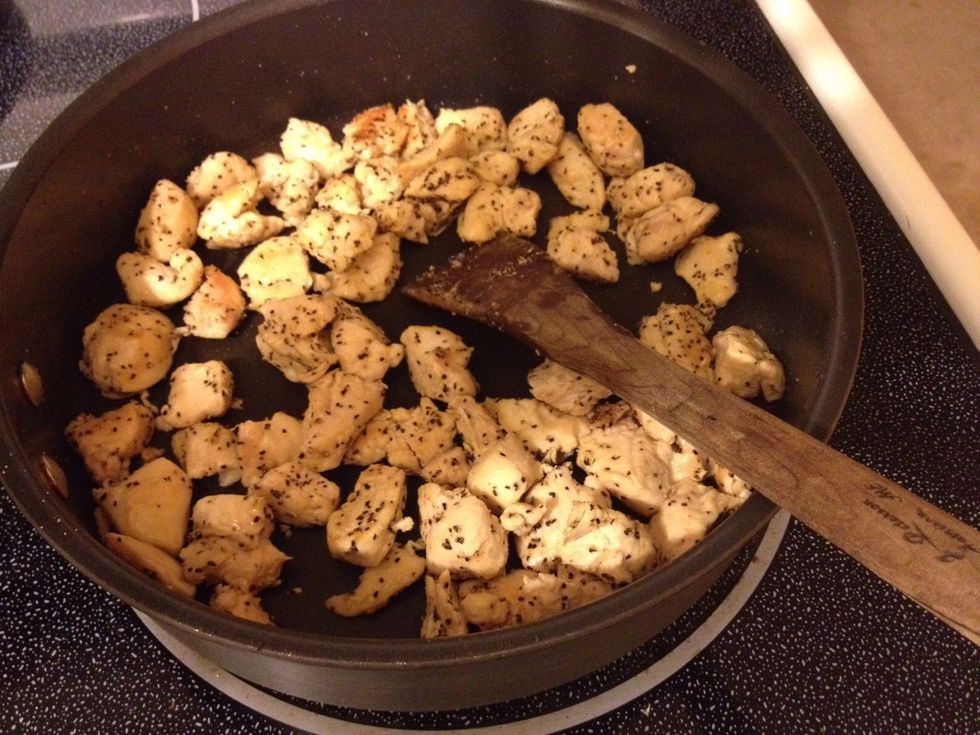 Mix well. You can also do this step in the shaking process or right after you put the chicken in the pan.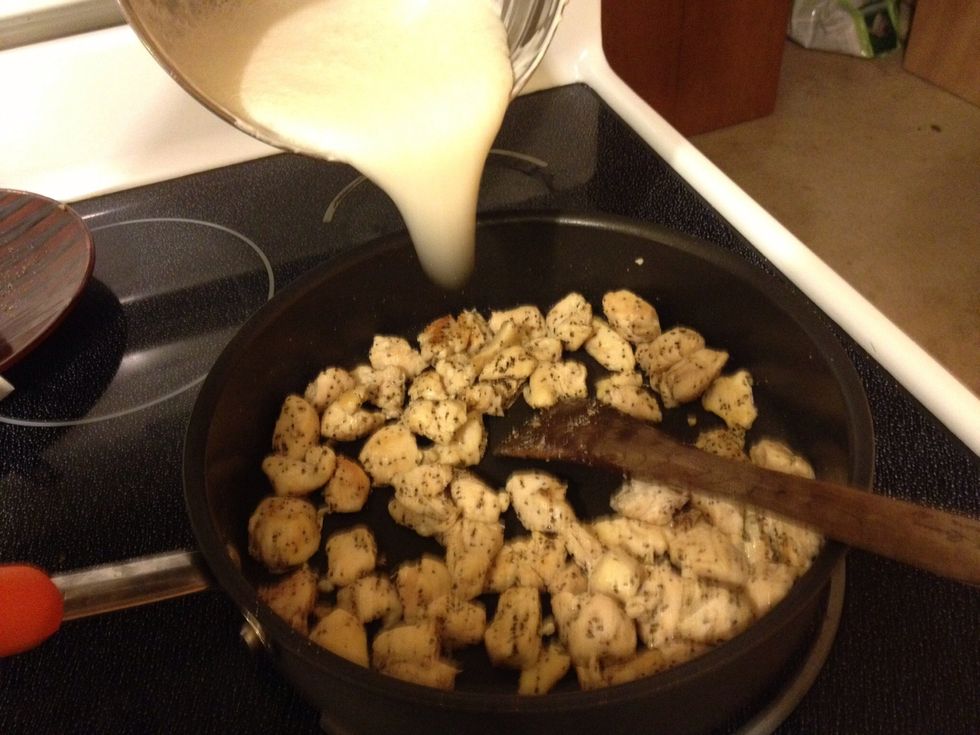 Dump in the sauce.
AHHH there's the garlic I forgot earlier. Lol give the pan a stir. Lower the heat to low and let simmer. Meanwhile.......
Start boiling the water for the pasta. You can add some salt to help water boil quicker.
Measure out 8oz of pasta. I used the veggie pasta which was amazing!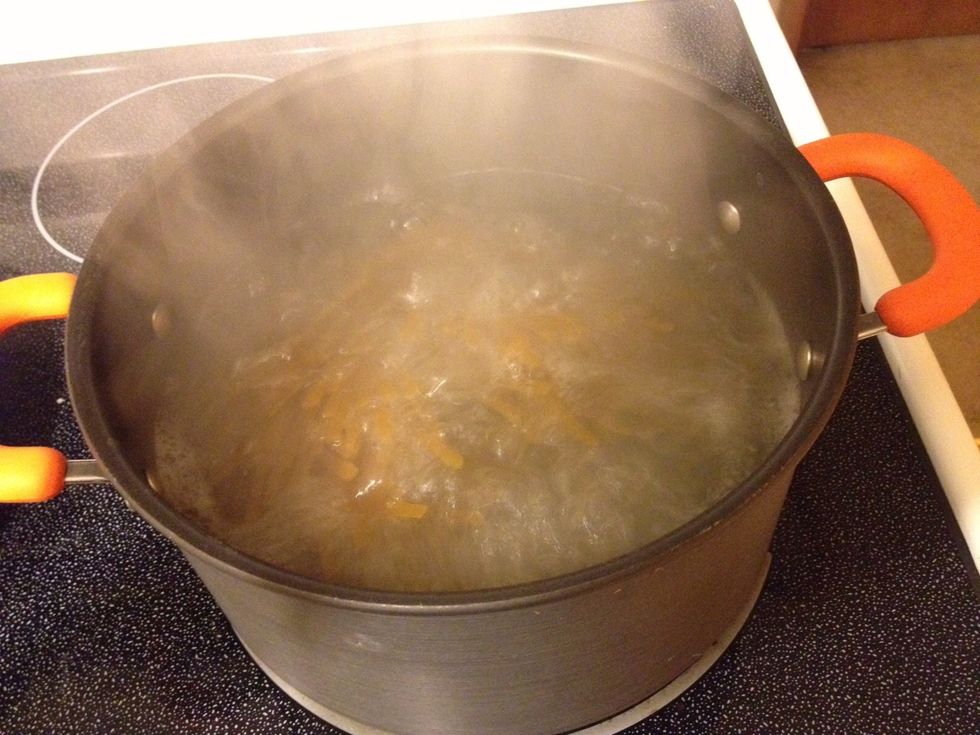 Boil pasta like package instructs.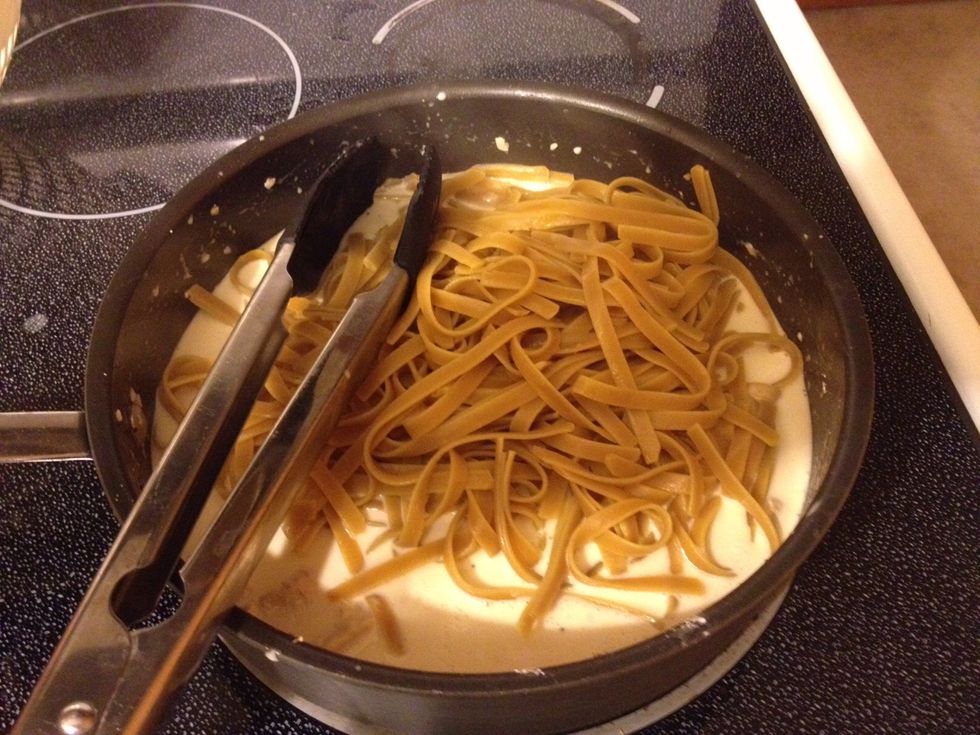 Drain the cooked pasta and add to the sauce chicken mixture. Mix well.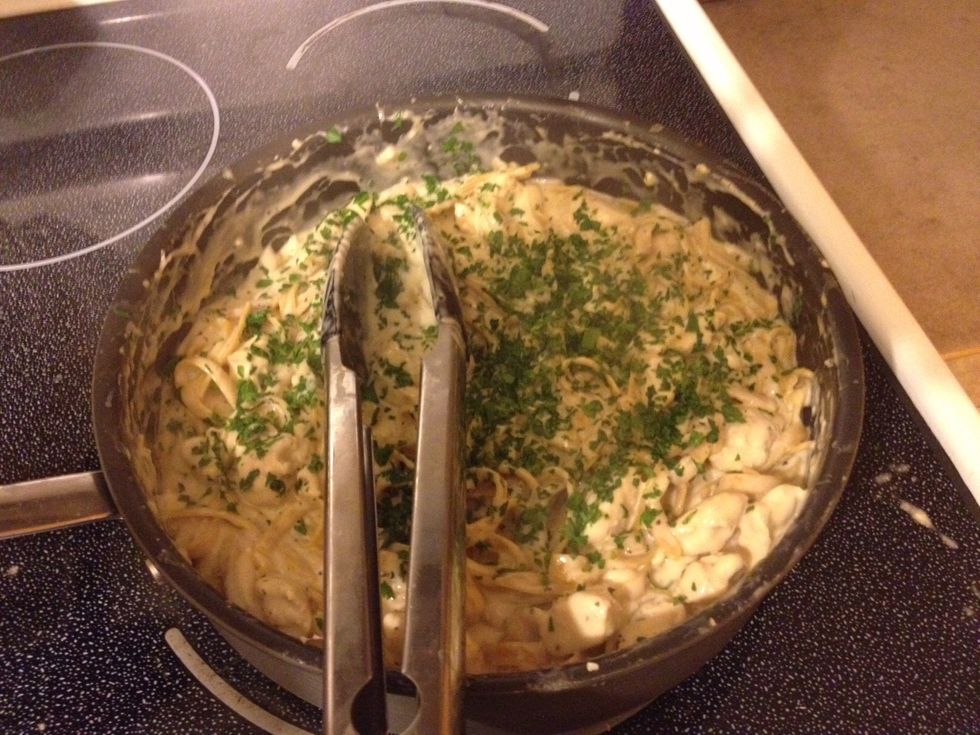 Remember that parsley.... Dump that in now!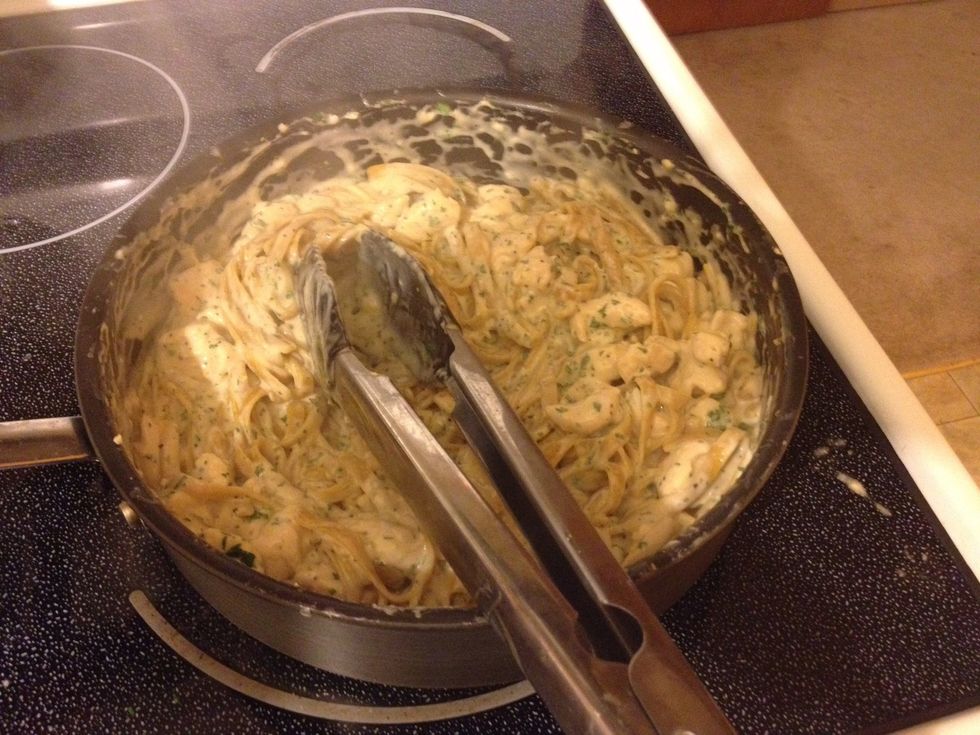 Stir well. While this settles make your side. I did a fresh salad!
Voilà! Dinner is served. Tastes like the real cheesy Alfredo. But it's not. It's healthy. I hope you enjoy!
6.0 Cloves garlic fresh
1.0lb Boneless skinless chicken breast
1.0tsp Salt
1.0tsp Pepper
1.0 Spray cooking spray
1/2c Chicken broth
1/4c Heavy cream
1/4c Plain greek yogurt
8.0oz Pasta, fettuccine
1/4c Parsley
1.0tsp Cornstarch
Jamie Wakem
I love baking and cooking! I will continue adding recipes on here. Let me know your requests and I can see what I can do!