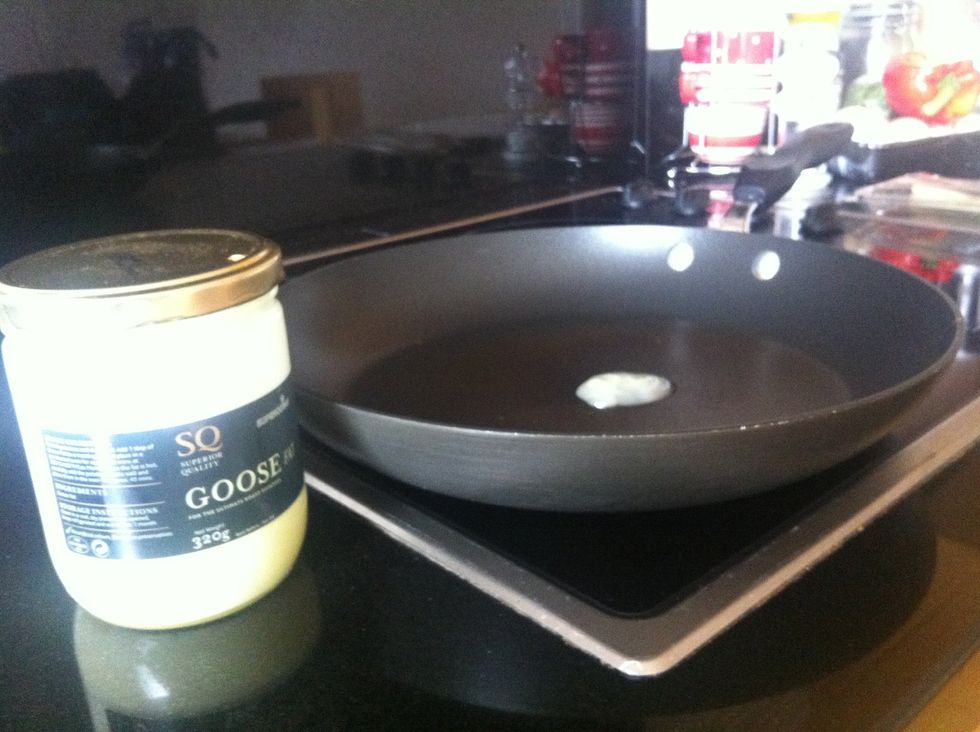 Goose fat in the pan and put on high heat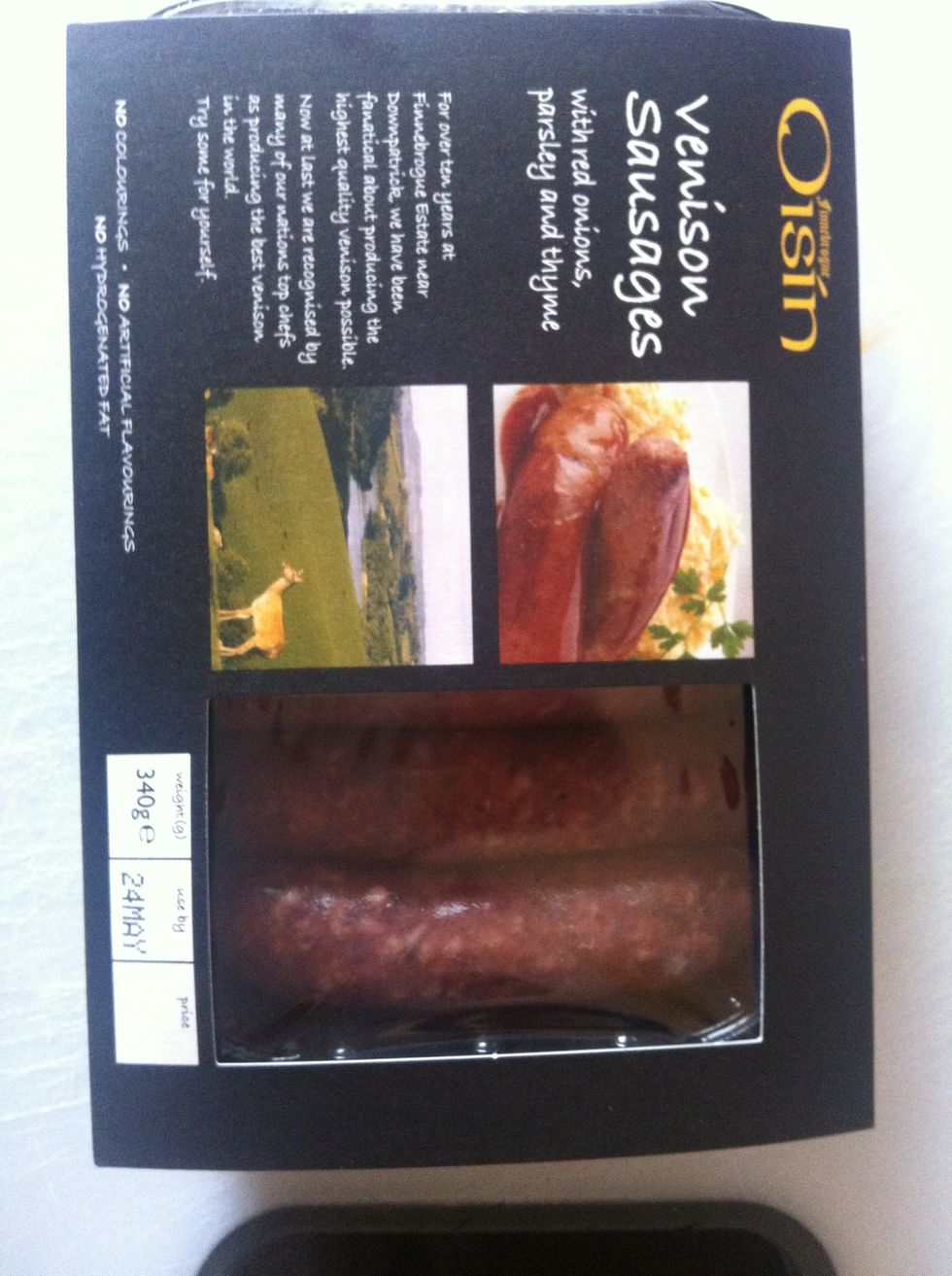 2 of these bad boys
Whatever veg you have in the fridge, scallions/spring onions are great.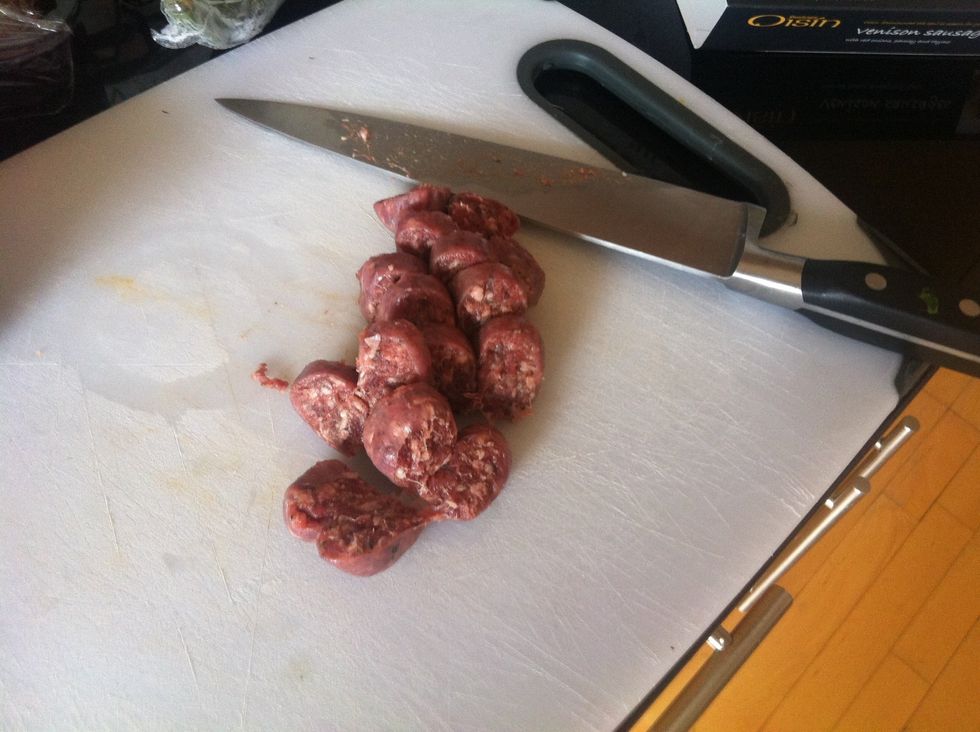 Chopped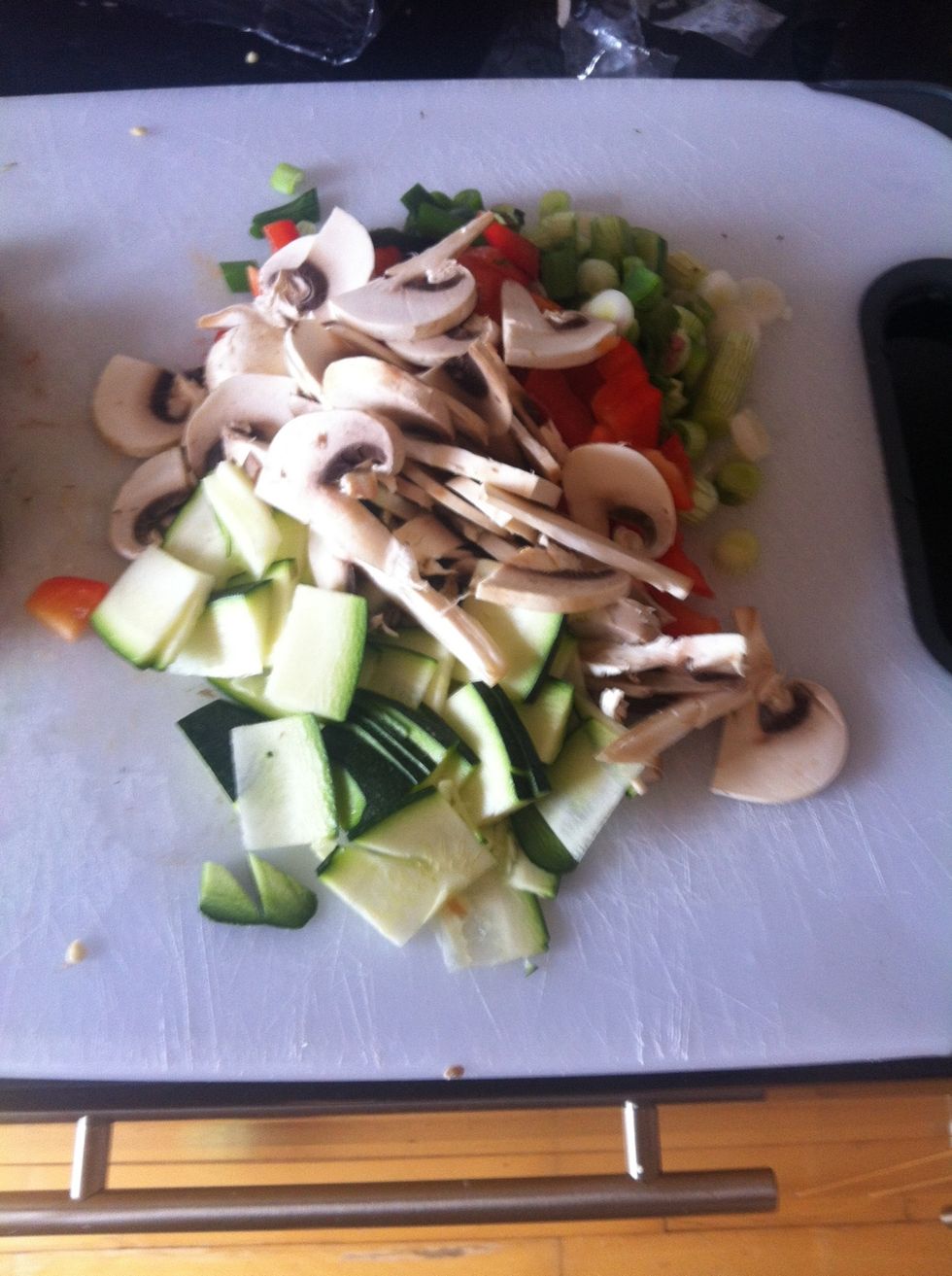 Chopped
Ready to go
Hot pan, partly cook the sausages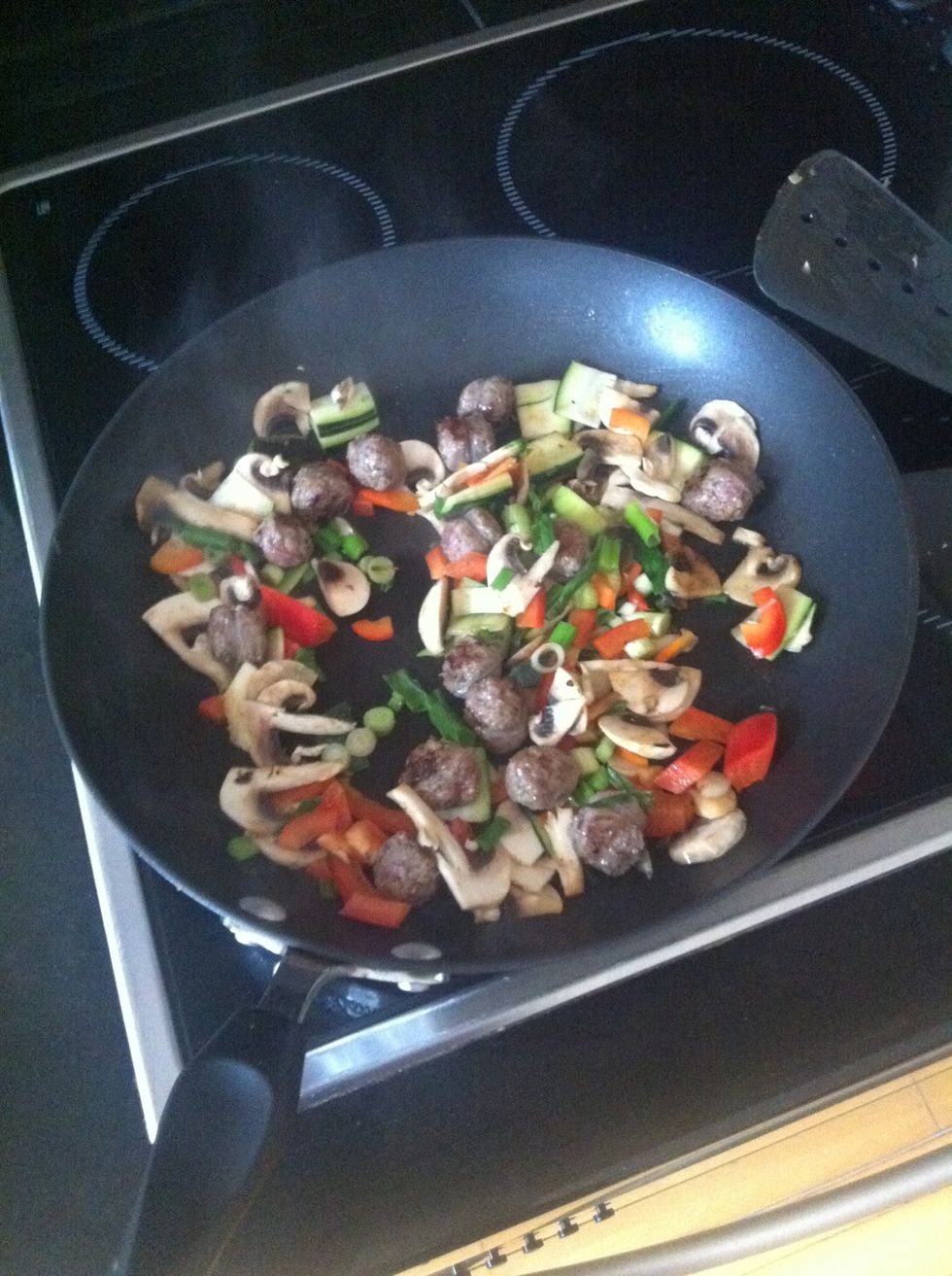 Add veg and cook for 2/3 mins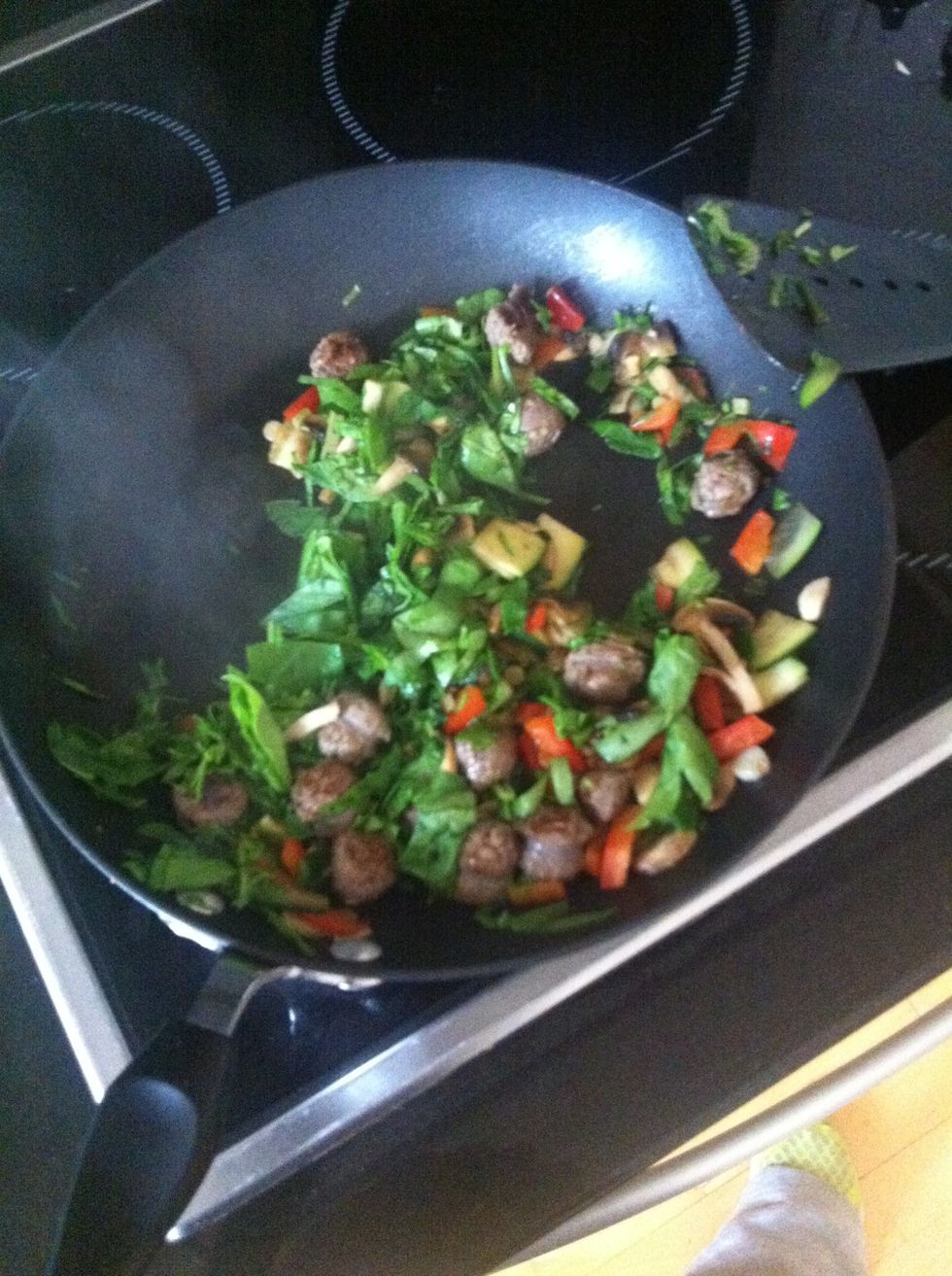 Add chopped baby spinach at the last minute and stir.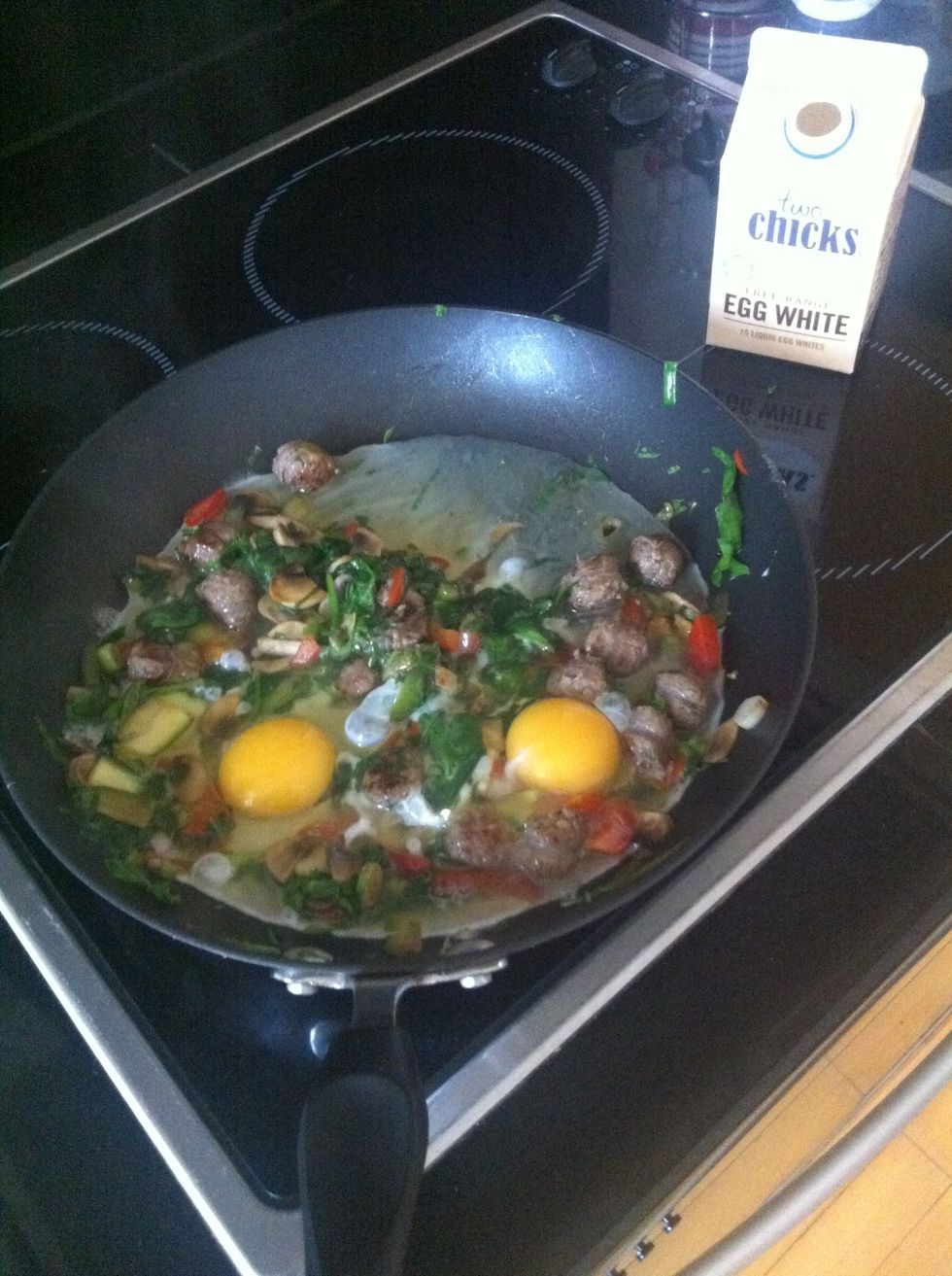 Crack in the eggs and add egg white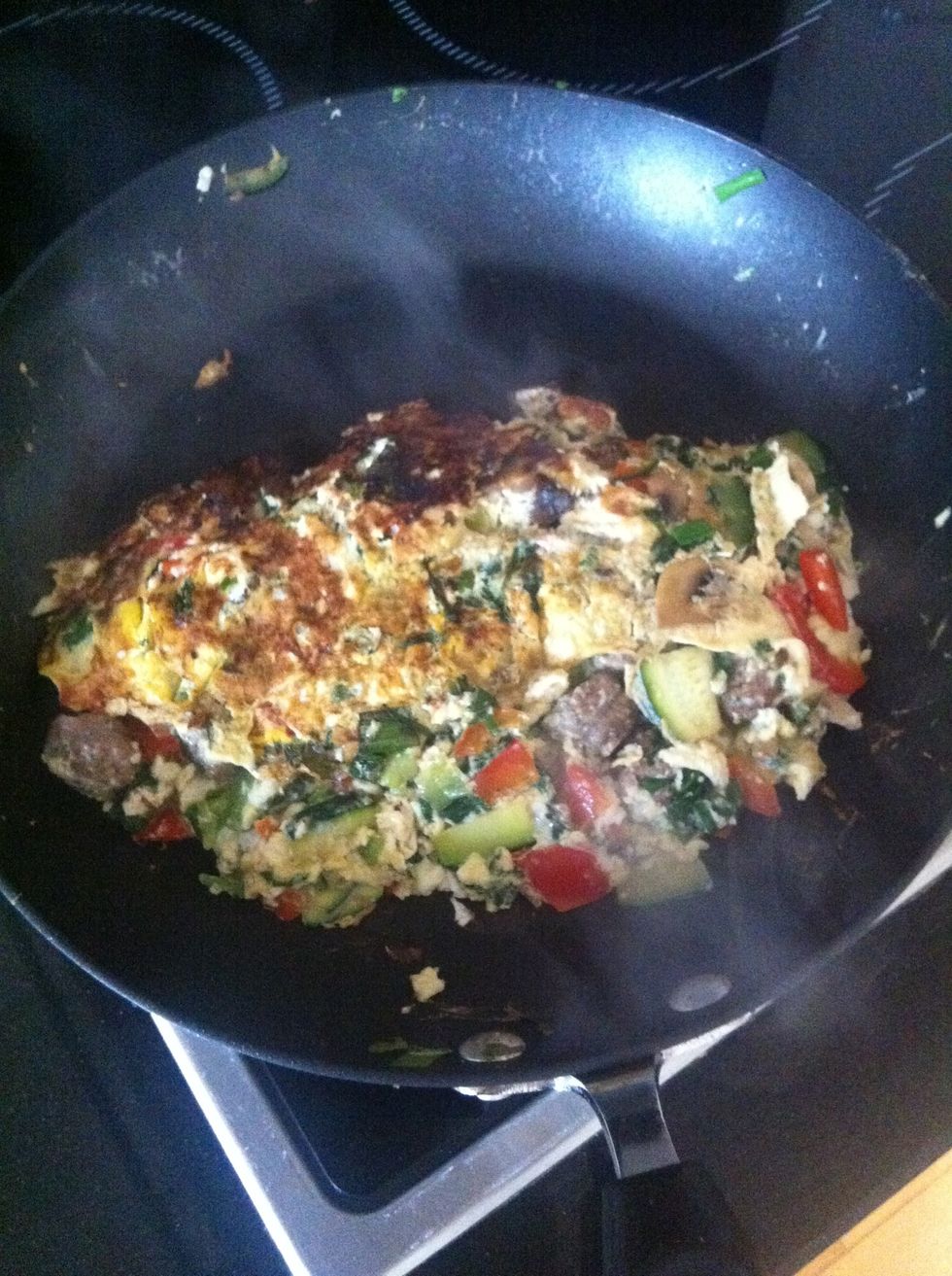 Cook for 2 mins then flip!
Sweeeeeeeet! Big cup of coffee and it's a great way to start the day!
2 venison sausages
2 eggs
2 scallions
Courgette
Peppers
Baby spinach
Egg whites or 2 more eggs
2/3 mushrooms
Goose fat