Make the Greatest Hot Whiskey. (Great for Cold)
28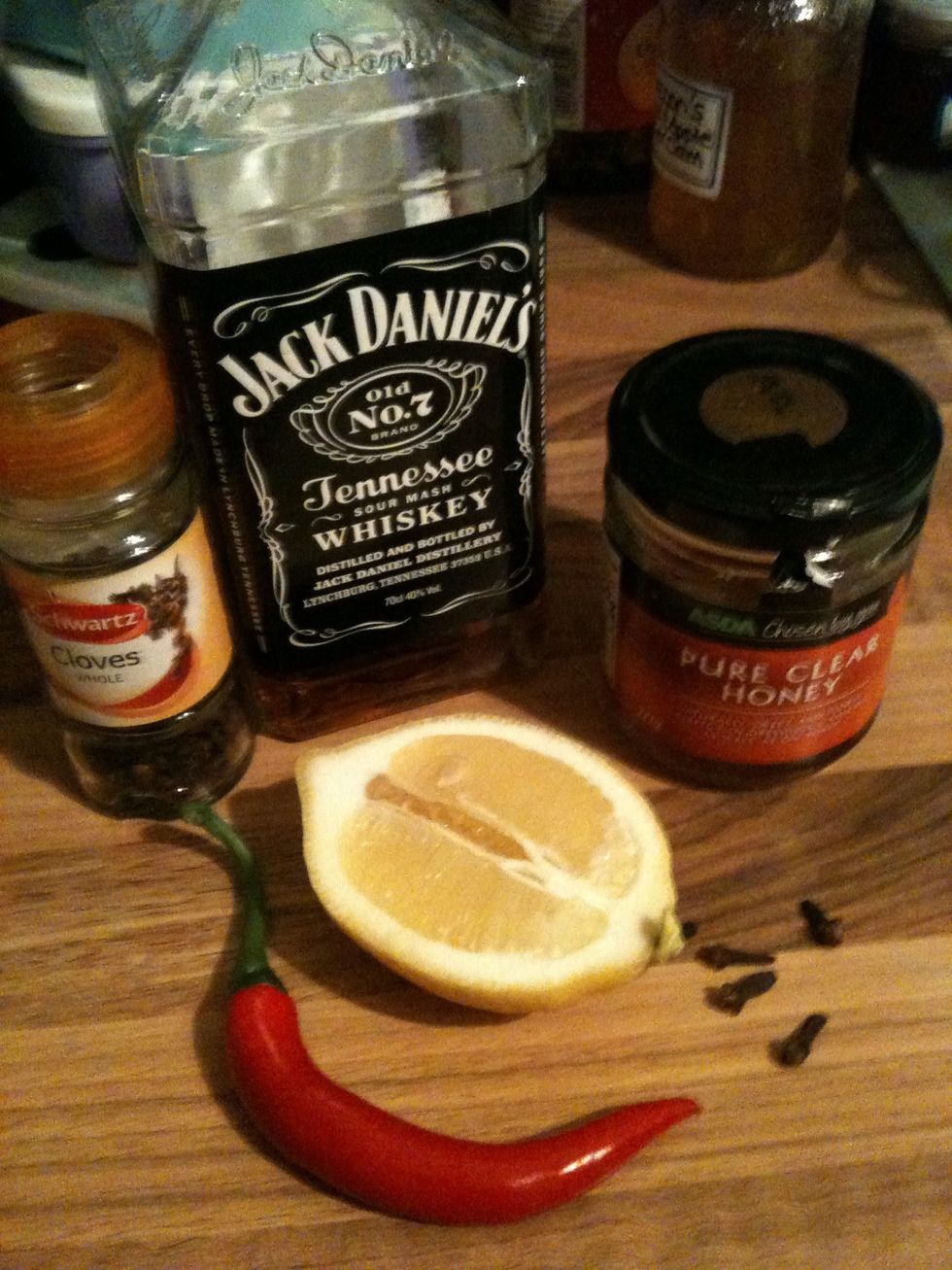 Gather up your supplies, most of these things you'll probably have in your cupboards/ fridge already. I used Jack Daniels, but you can use whatever you want!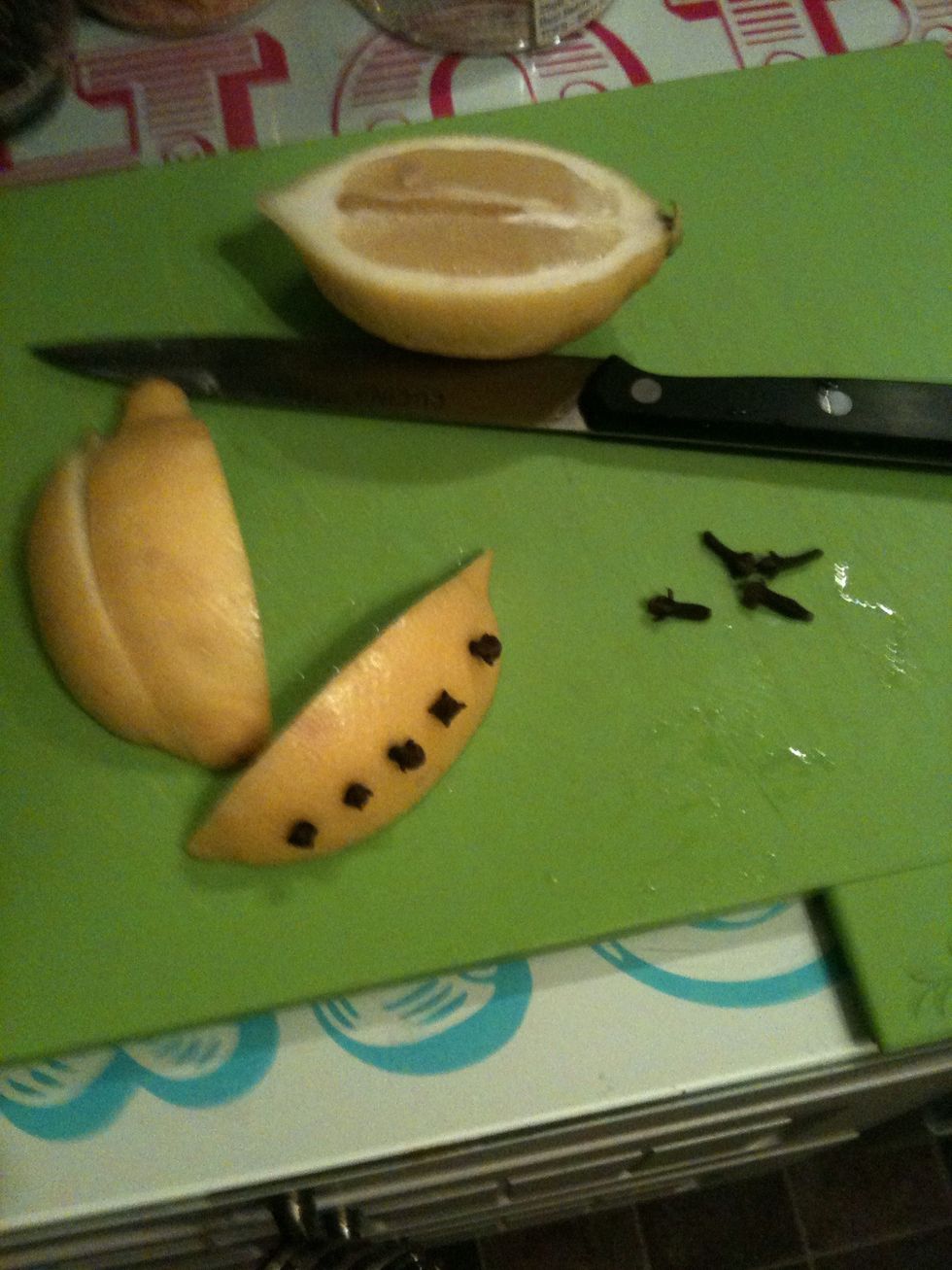 First, slice the lemon and stick a few cloves into the rind.
Next, chop the chilli into rough quarters, discarding the seeds.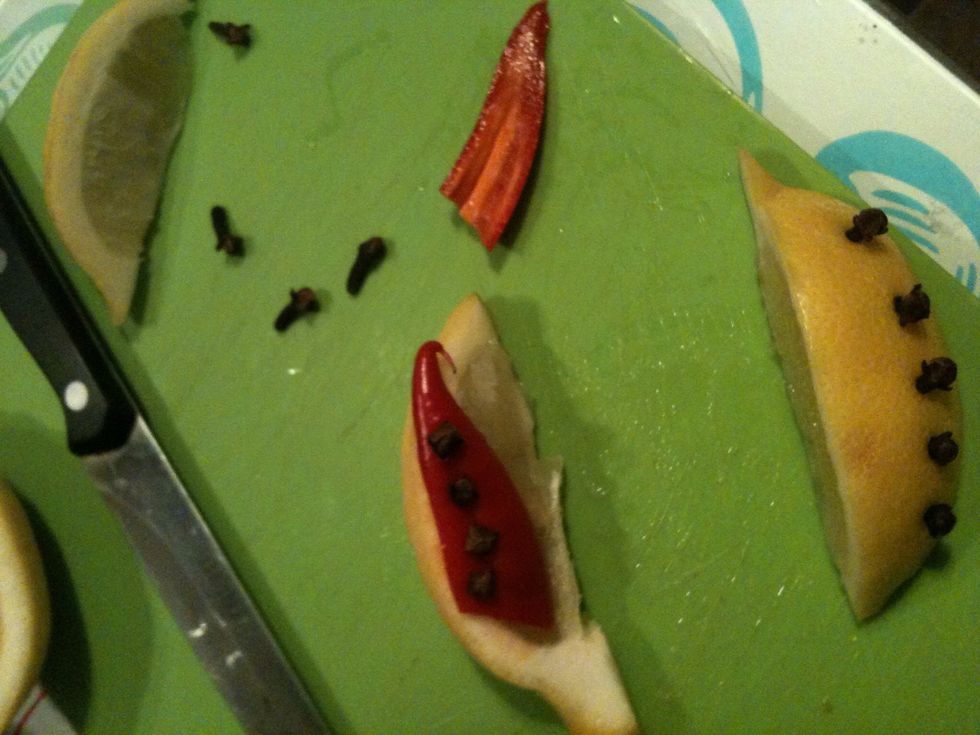 Use a few cloves to attach about 1/4 chilli to a 2nd lemon slice, I find it sticks best if you first push cloves through chilli then into white pith of lemon
You will use three slices of lemon per drink, one plain, one chilli and one clove.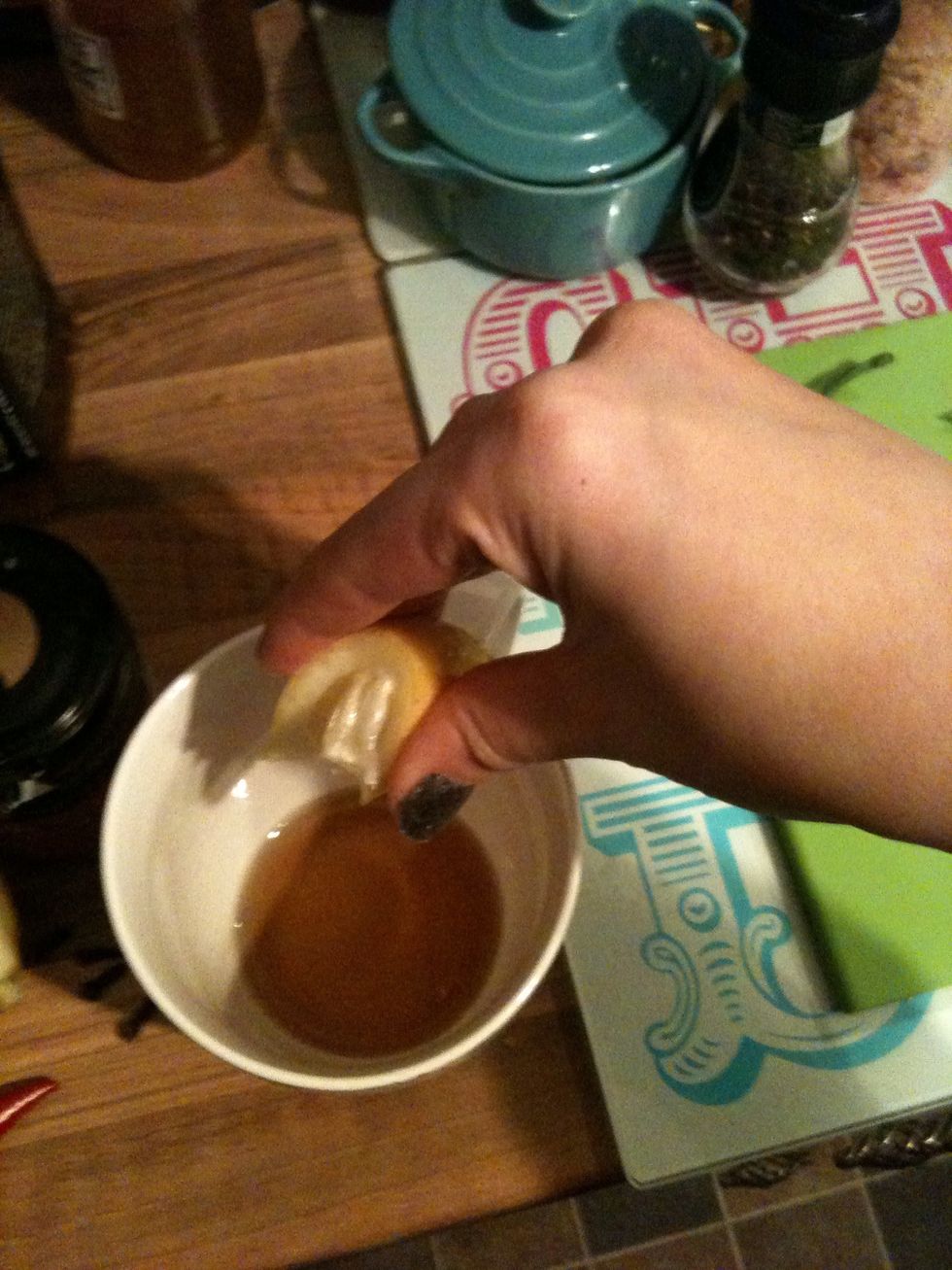 Pour some whiskey into a mug, squeeze in the juice of the plain lemon slice and drop the slice in. Use however much whiskey you want, this is probably 2 (UK) shots worth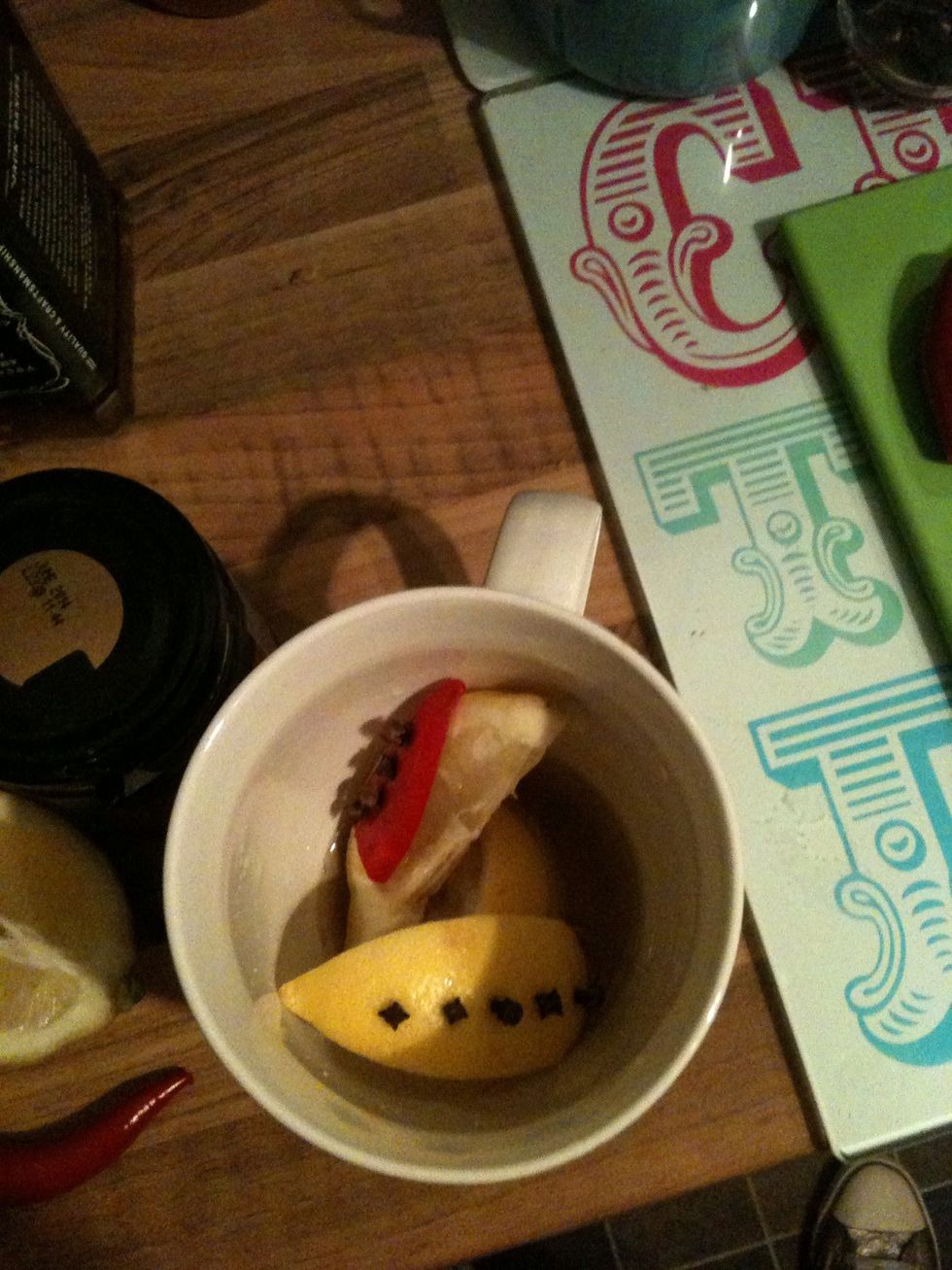 Put the other lemon slices in.
Next add a couple of spoonfuls of honey, the more whiskey and chilli you use, the more honey you'll want!
Then top it up with hot water and gently stir to mix.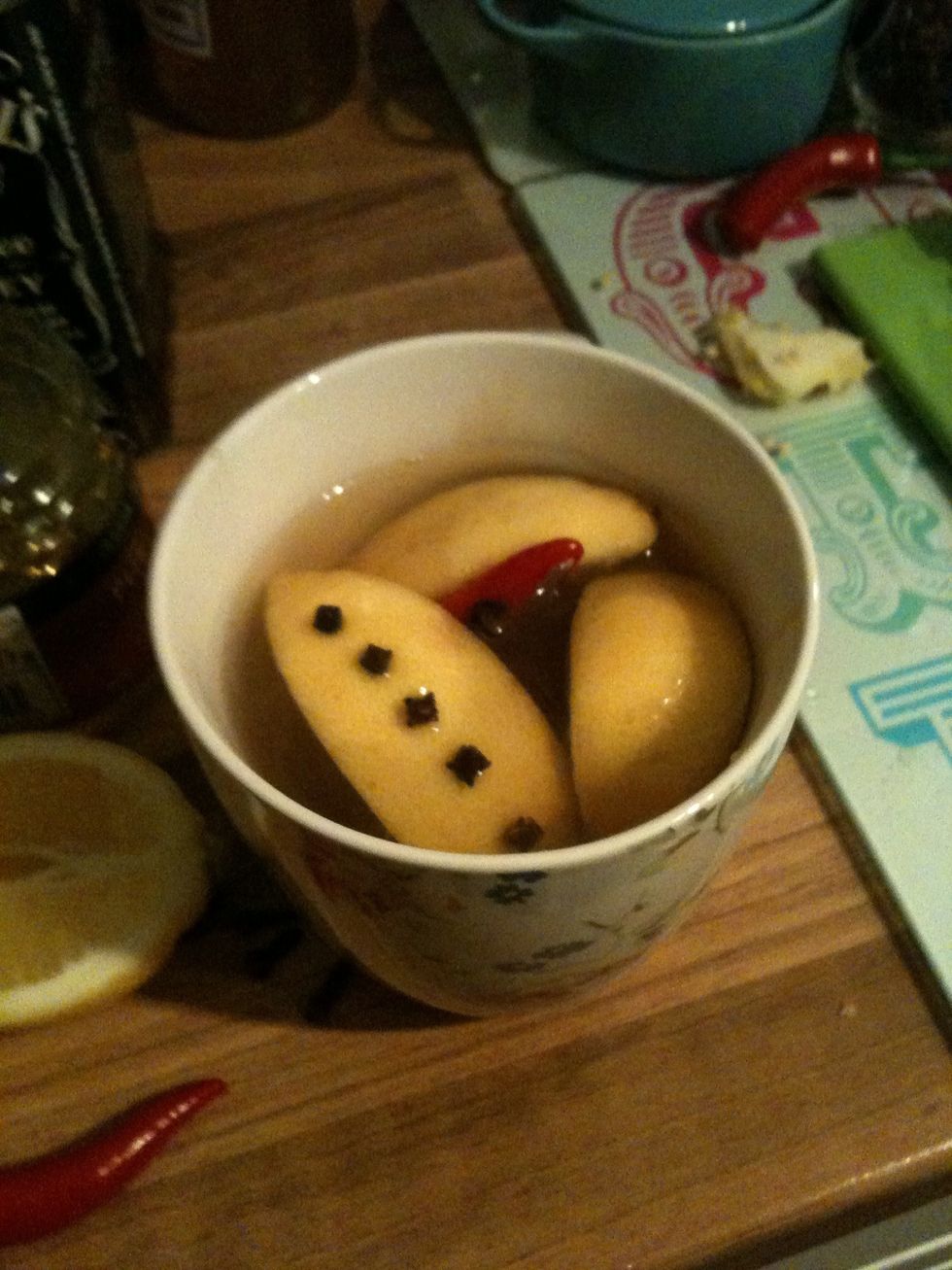 Done! The honey and lemon is great for a sore throat, the chilli will warm you up and perk you up and the whiskey will make you feel SO much better! Enjoy! :)
Whiskey
1.0 Lemon
3.0Tbsp Honey
1/2 Chilli
7.0 Cloves
Hot water
Mug
Knife