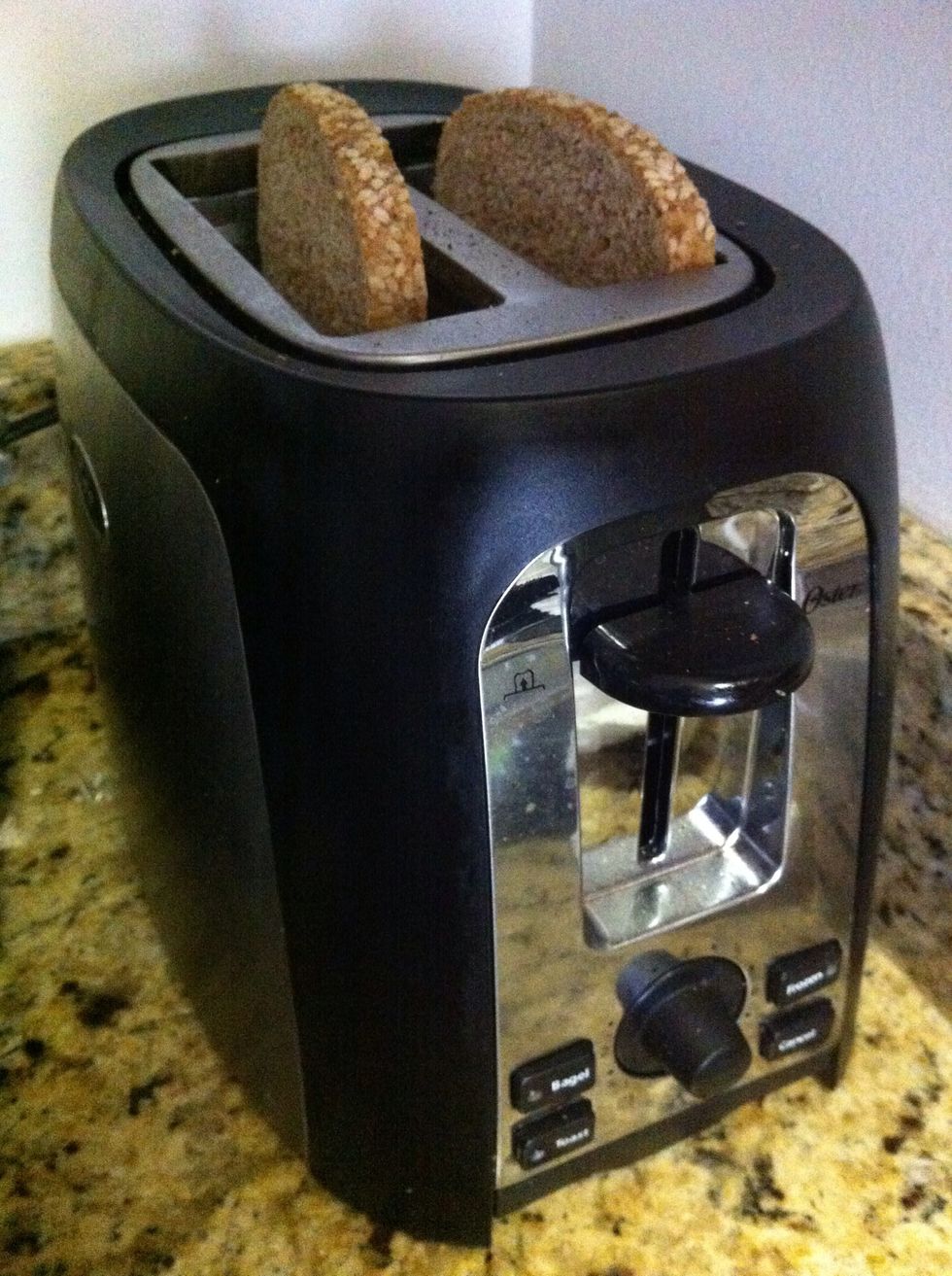 Toast bread to desired crunchiness. With the wet ingredients involved, better to go more crunchy than less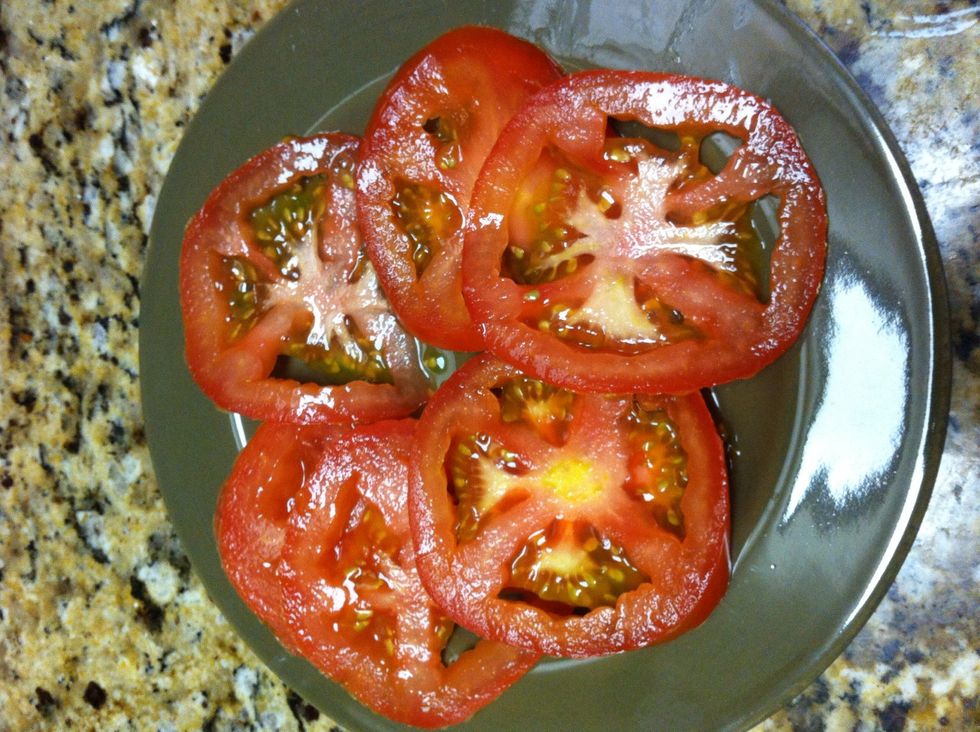 Wash your tomato (hand, not machine) and slice while bread is toasting. Tip: I find slicing tomatoes much easier w/ steak knives. Otherwise I often end up juicing rather than slicing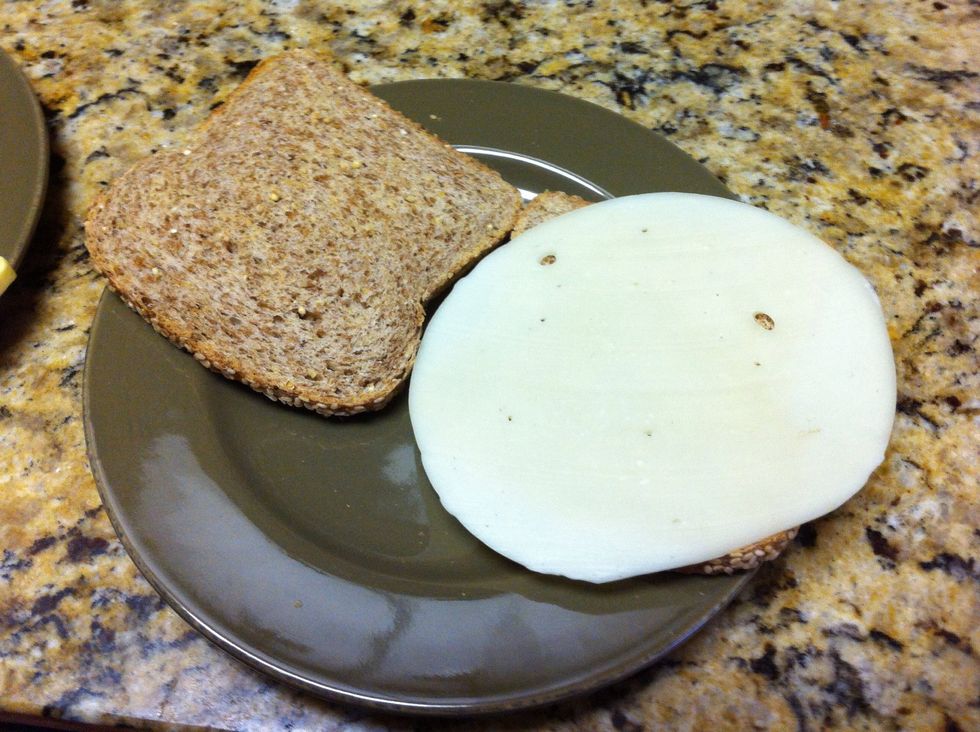 As soon as bread is finished, immediately plate and add cheese slice. Hot toast will help melt cheese.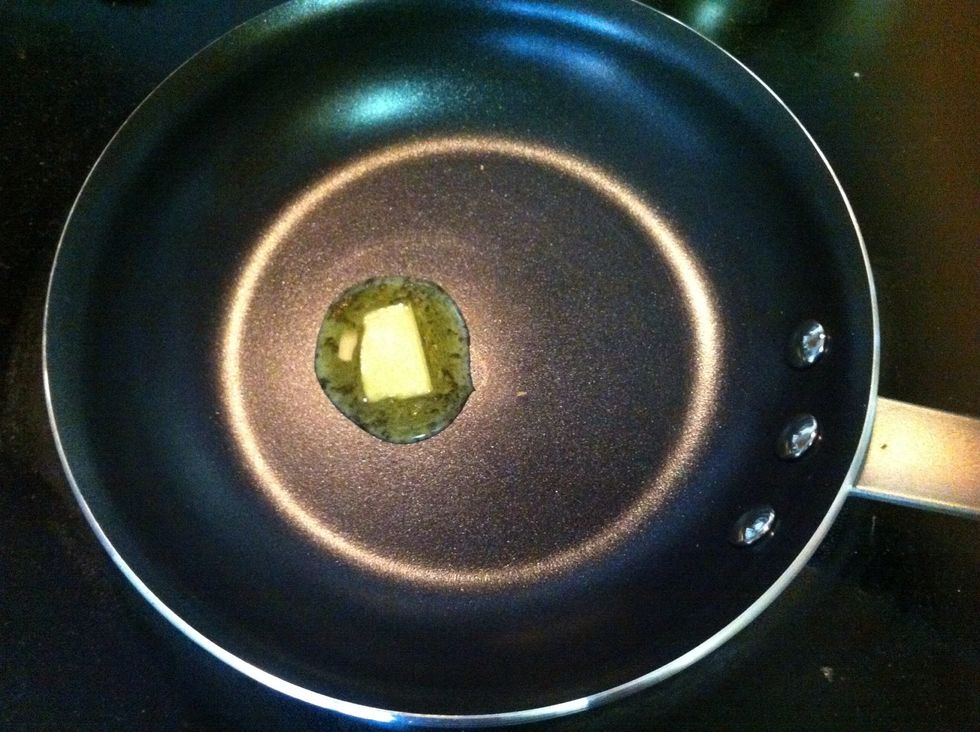 Set stove to medium heat and melt butter on a small 8-in pan. A larger pan will work fine as well, but the smaller pan makes the critical egg flip easier.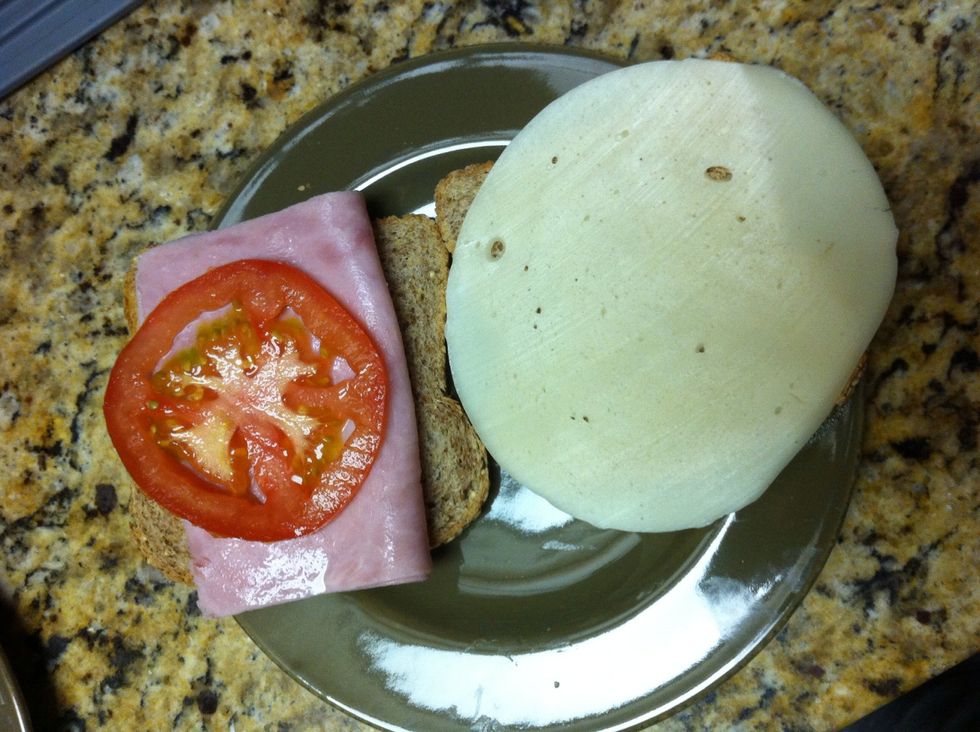 While butter melts, lay the ham/tomato slice on other piece of toast. Tip: go h.a.m first, otherwise the juicy tomato will make the bread soggy.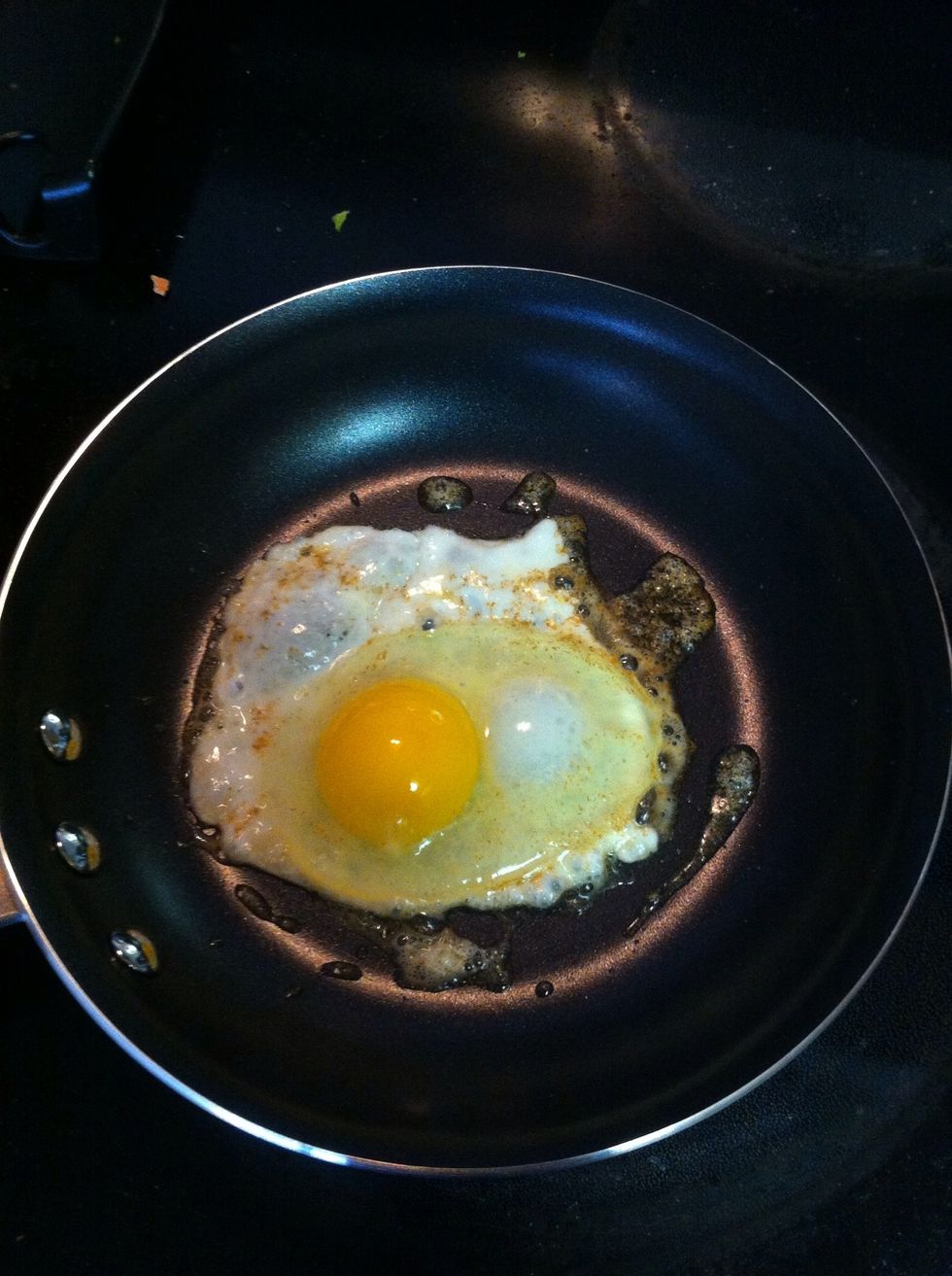 Once butter is melted, carefully crack your egg into skillet. Key is to not bust the yolk.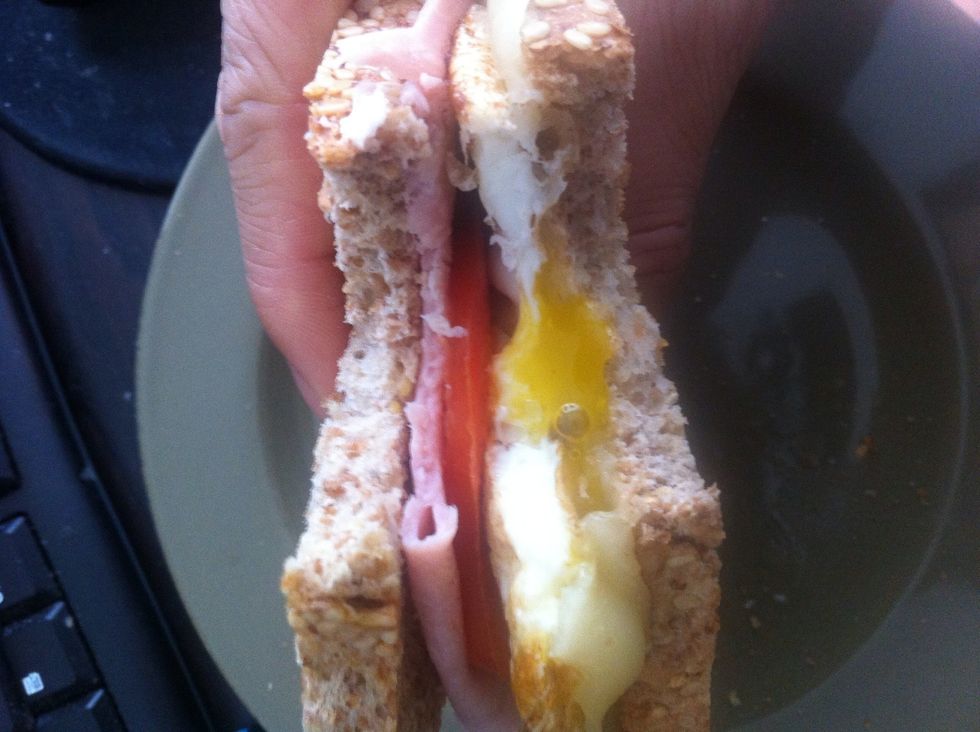 Curse yourself because you forgot to post the Facebook photo before taking a bite. Internally debate whether the bite in your mouth is photo-salvageable...
2.0 Slice of toast
1.0 Tomato
Ham
1.0 Slice of cheese
1 egg
0.0Tbsp Butter