Make the Freshest Back to School Backpack: Hack #2
31
We teamed up with JCPenney to turn a simple backpack into the freshest Back to School backpack with this colorful, easy-to-make keychain.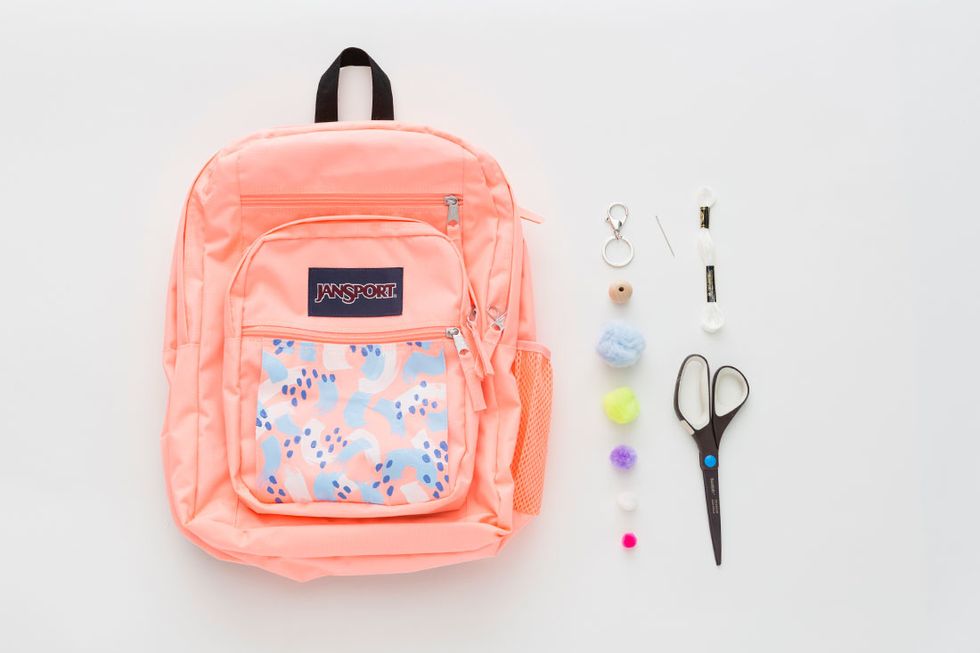 Gather your supplies.
1. Thread a long piece of embroidery thread through your needle and then string on your wood bead and five pom poms, starting with the largest and ending with smallest.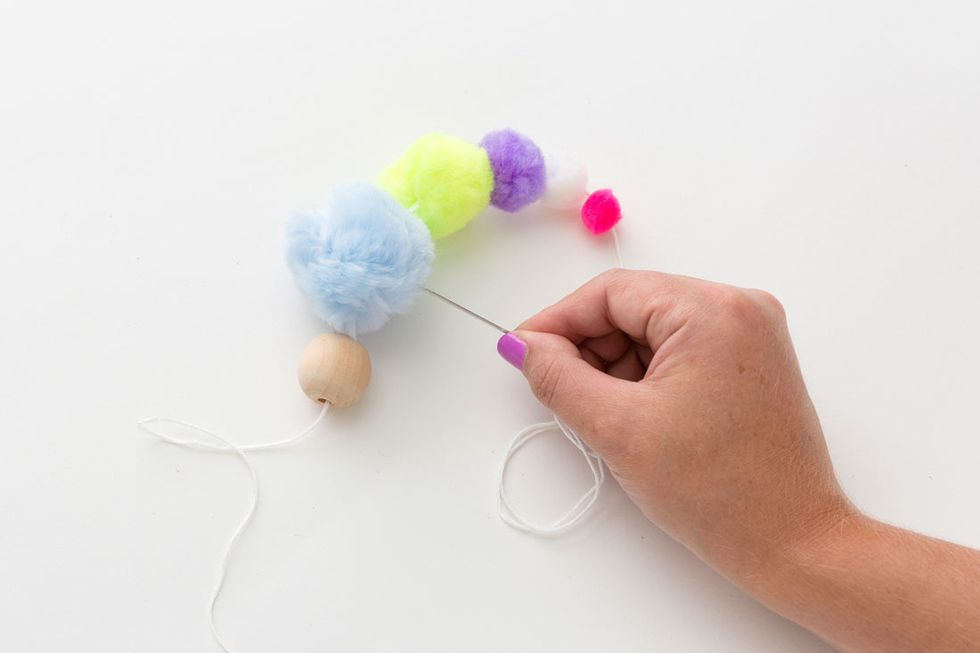 2. Slide all the pom poms next to each other and then pierce your needle back through the first, largest pom pom.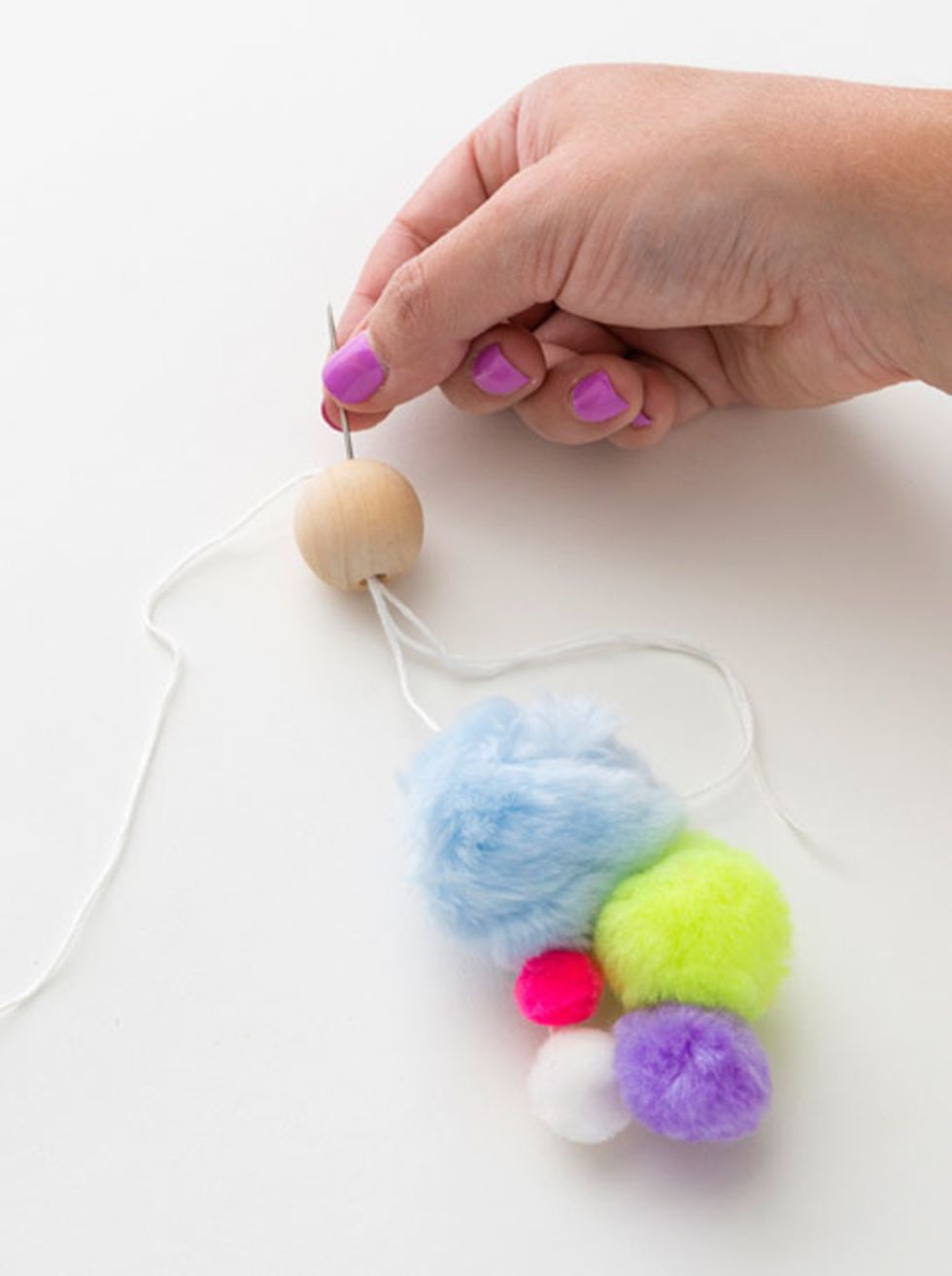 3. Take both ends of your embroidery thread and string them through the wood bead.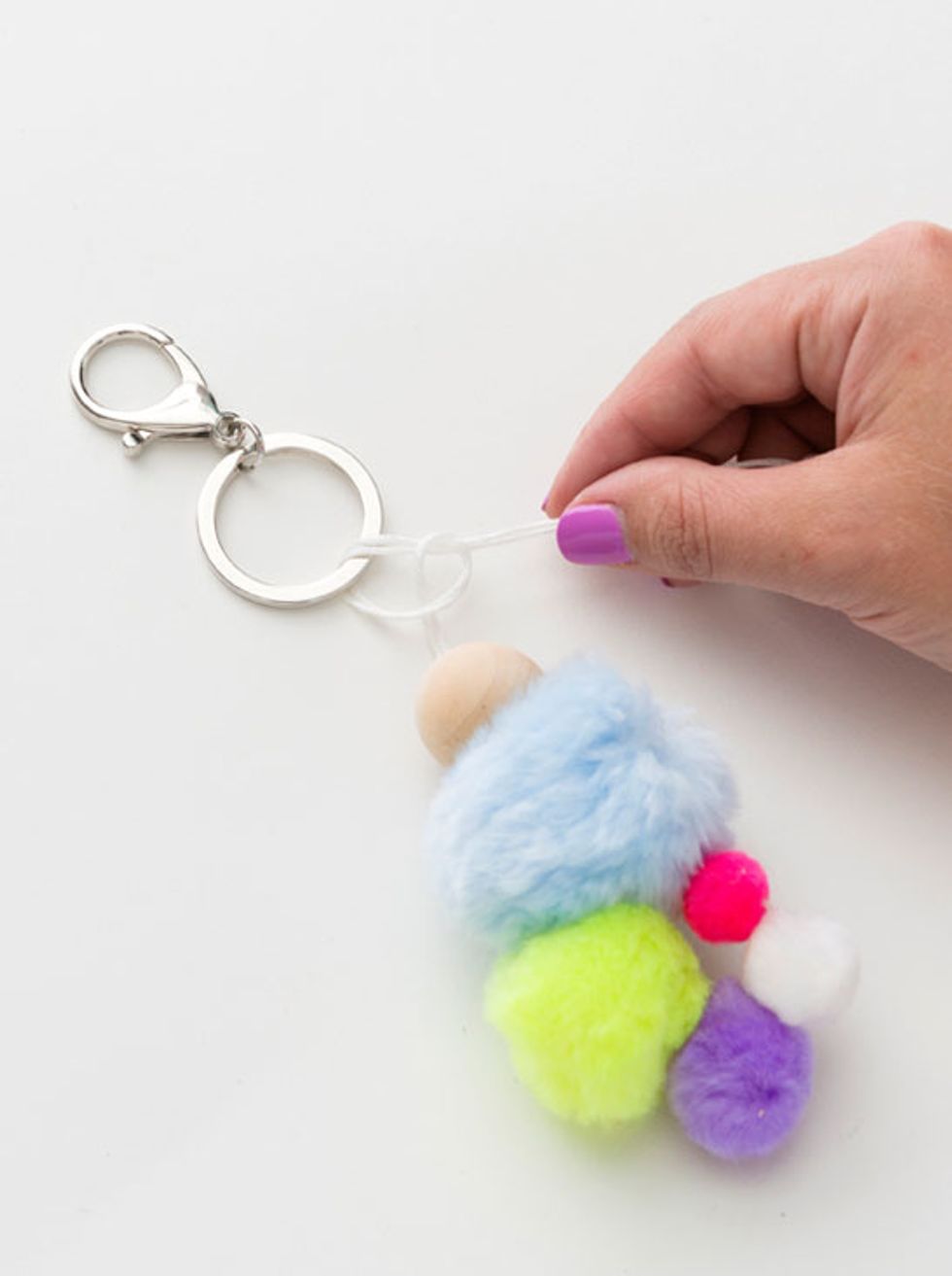 4. Tie both ends onto your key ring, securing with a double (or hey, go for triple) knot.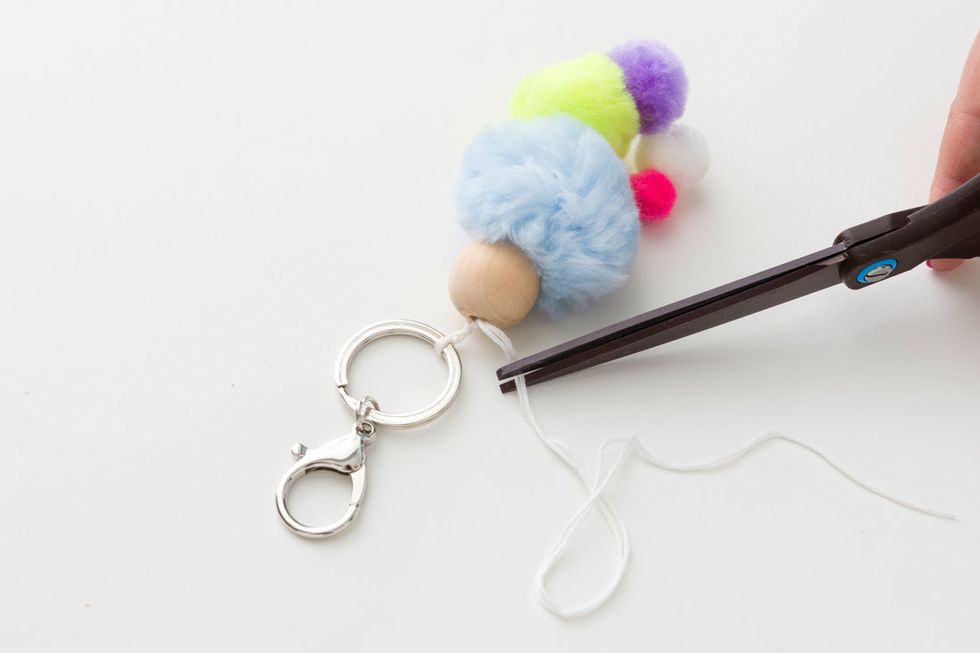 6. Trim the loose ends of thread with scissors and clip onto your backpack or keys!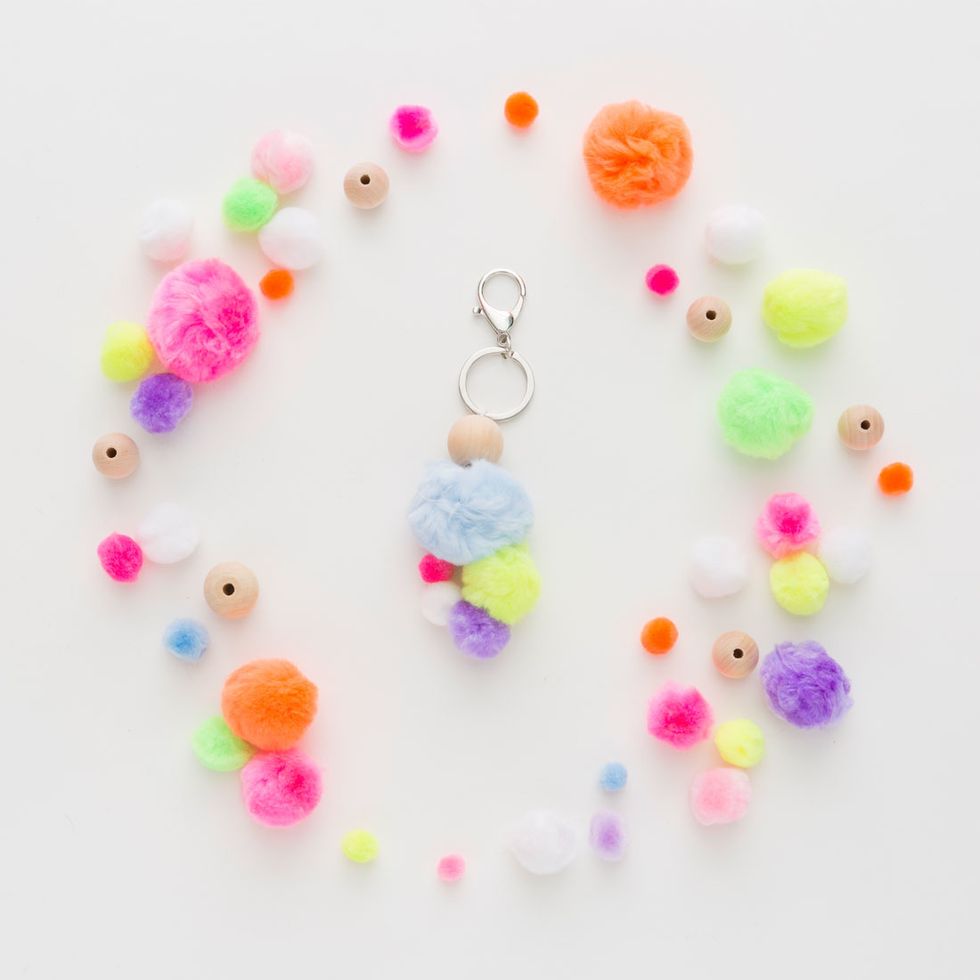 This keychain is ready to go back to school!
Clip that bad boy onto any of the backpack zippers for a fun, fluffy zipper pull.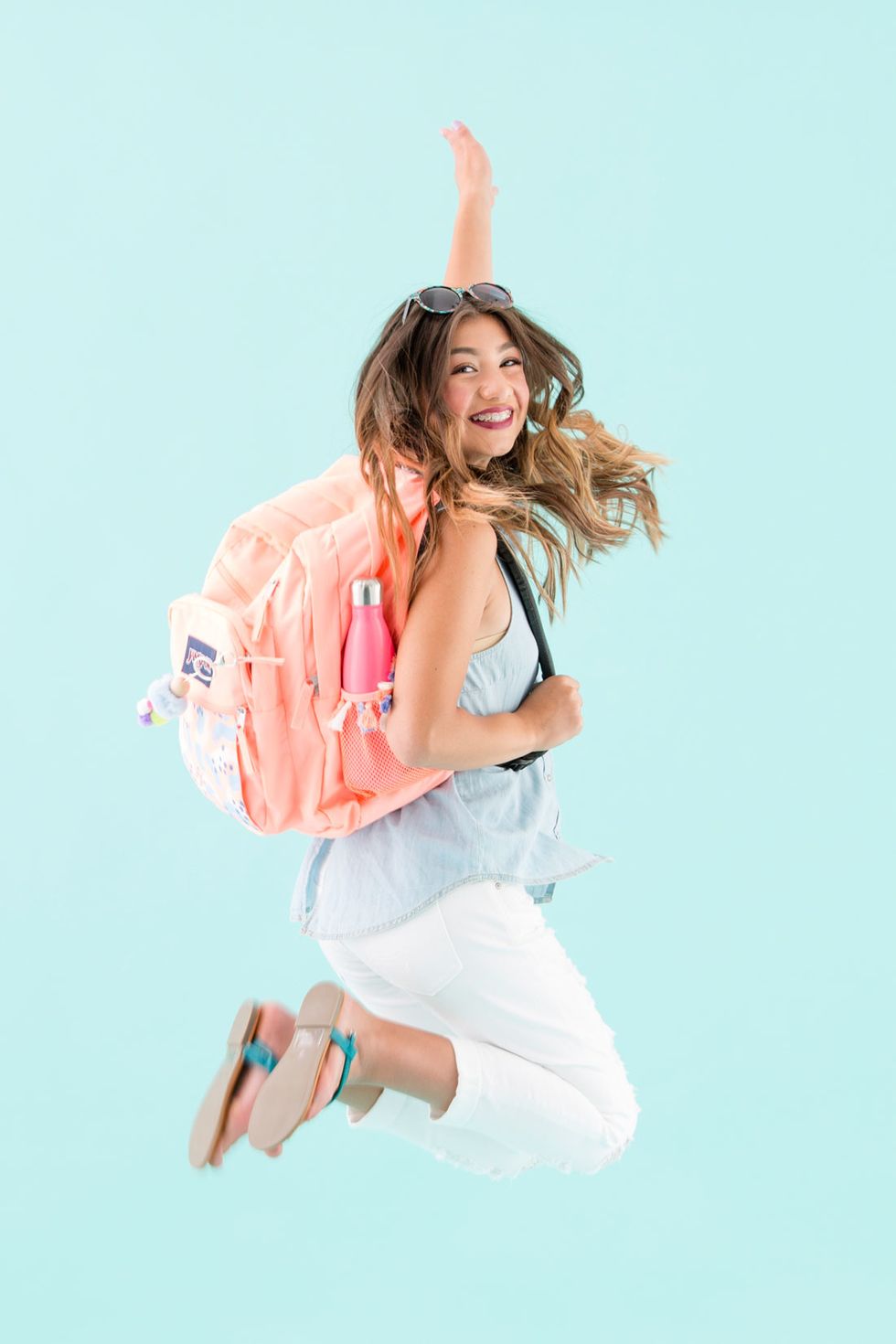 For more backpack DIYs, click here: https://www.brit.co/backpack-hacks-to-diy-for-back-to-school/
Plain Backpack (or your freshly painted one!)
Key Ring (with or without a clasp)
Pre-Made Pom Poms (in various sizes and colors)
Round Wood Bead
Embroidery Thread
Embroidery Needle
Scissors
B+C
We are the team behind Snapguide. Feel free to message us if you have any questions or see something that could be improved!