Make the Forbidden Rice; A Super Food
13
Black rice is cooked sweet and savoury. It is to replace white or brown rice as a side dish or on its own as a salad. In Italy it is prepared as risotto. Here. I have boiled the rice and made a salad.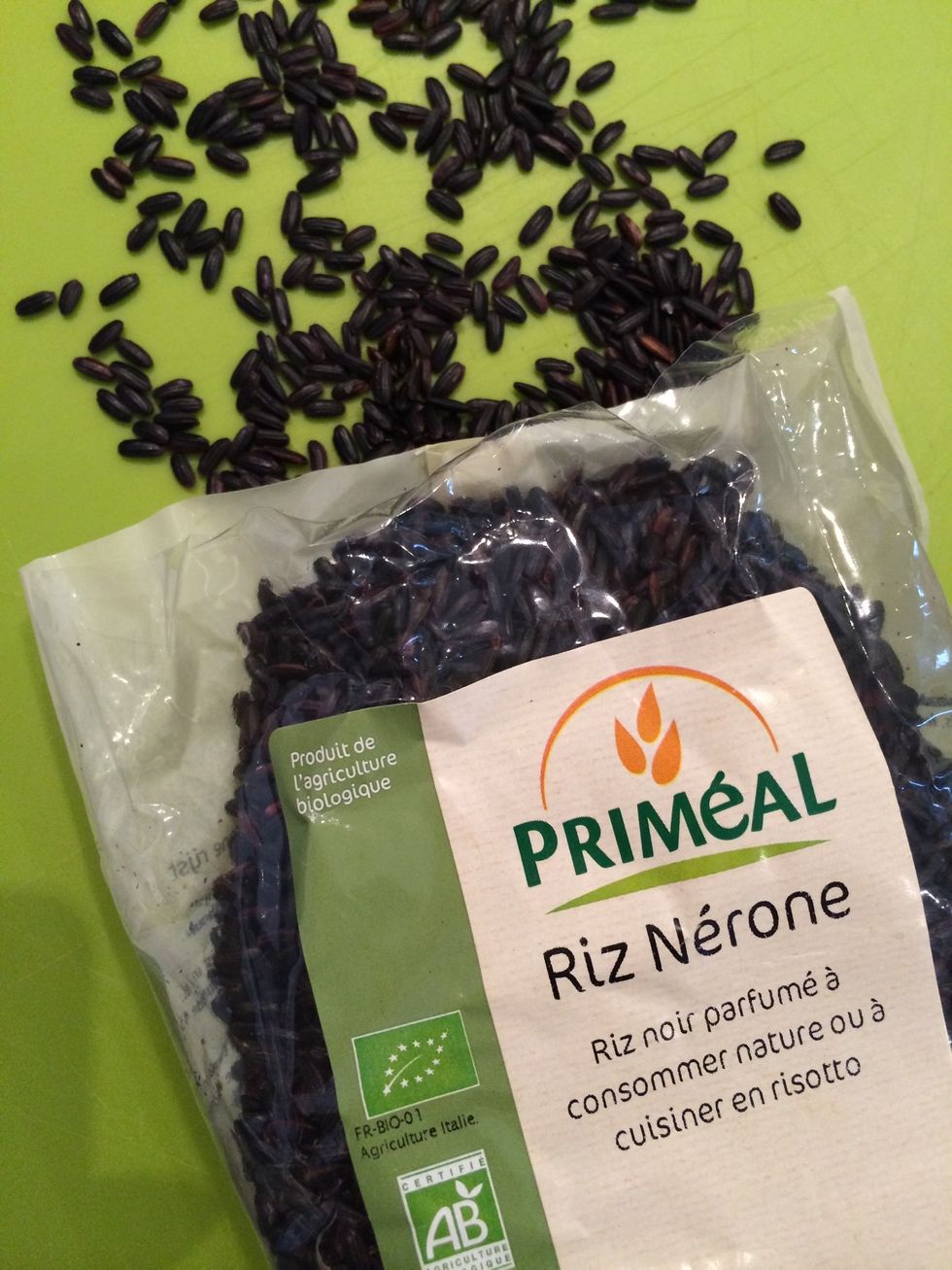 The black rice before cooking. It is sold also under the name forbidden rice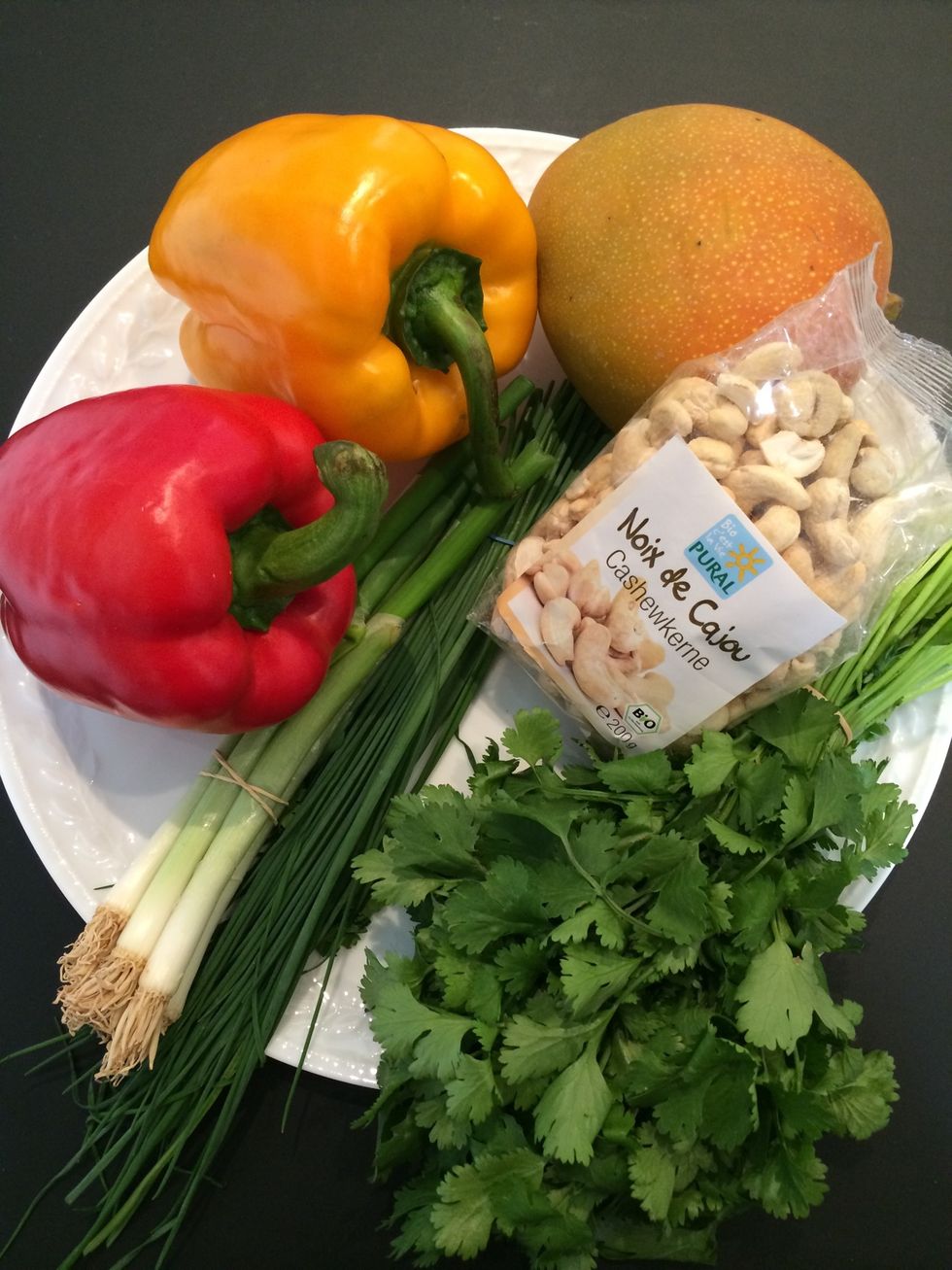 Proposed ingredients.. Yellow and red bell peppers, scallions coriander (while mango and cashews could b added to give it a thai aspect..optional)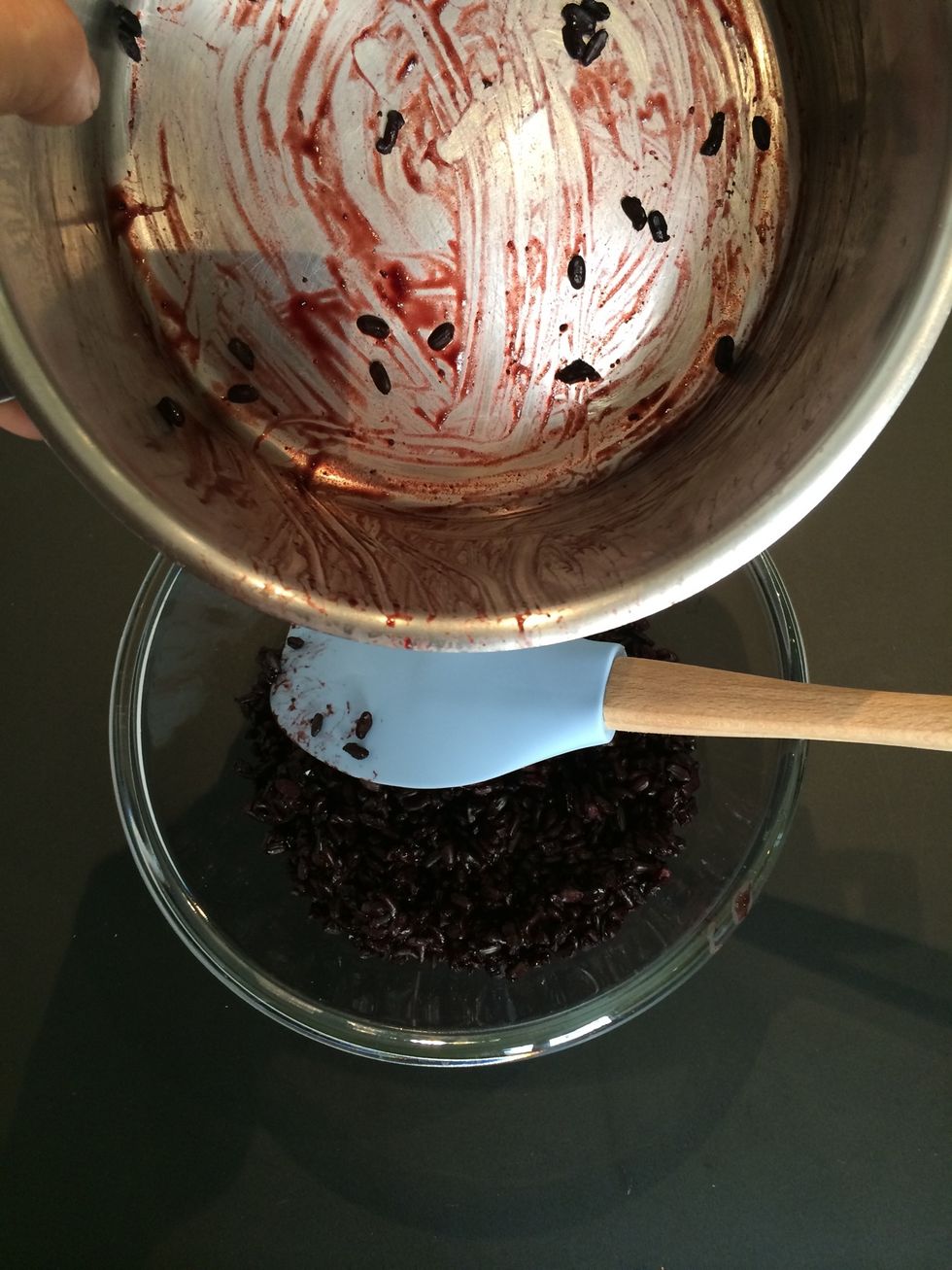 Cook the rice like you would cook any rice . 1/1 rice/water..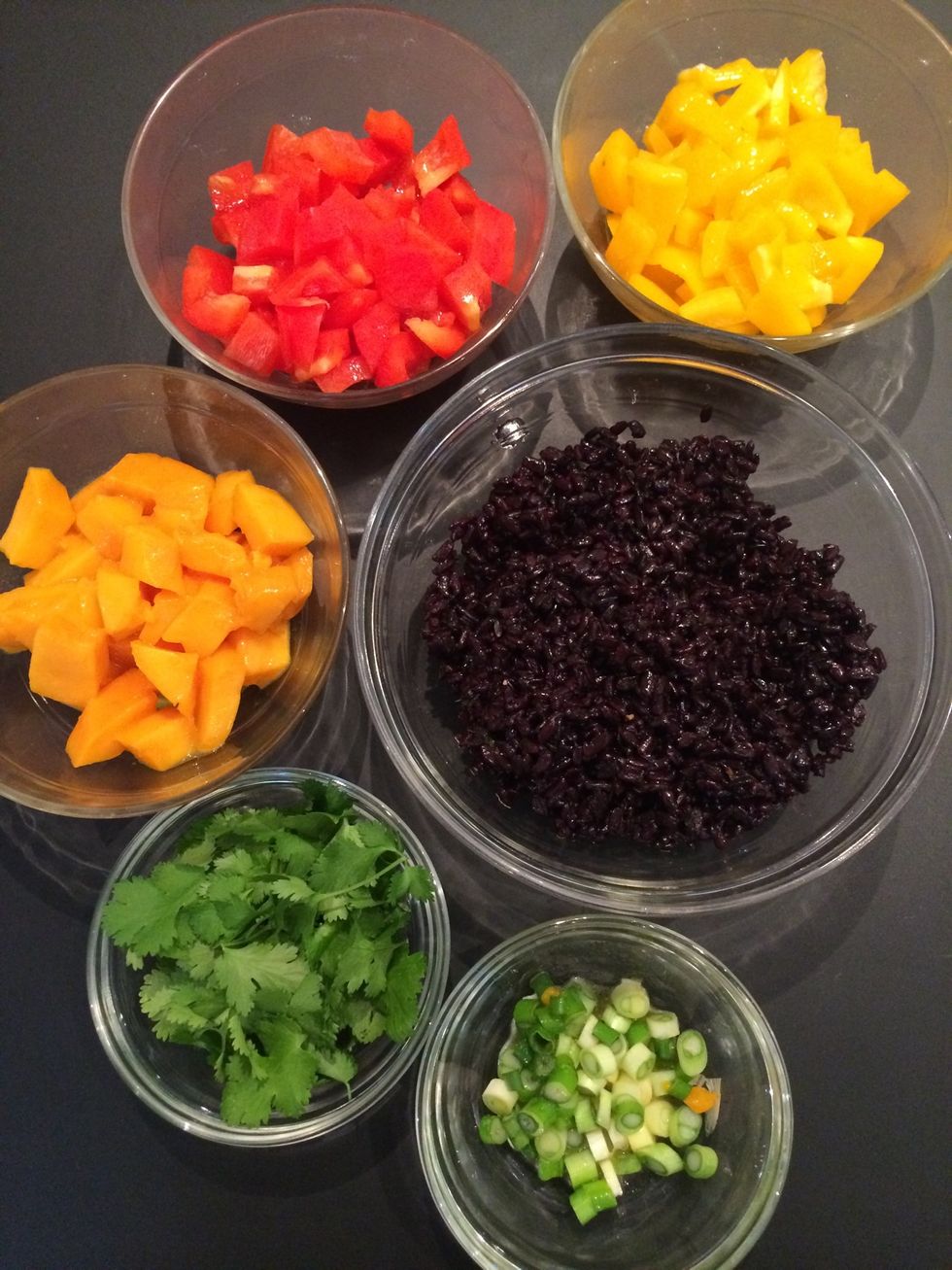 Prepare all the ingredients (ur choice) a precaution to take. Mix the dressing with the vegetables and the rice in separate bowls. ..to avoid the blackening of the vegetables by the rice
You can serve the salad as above or➡️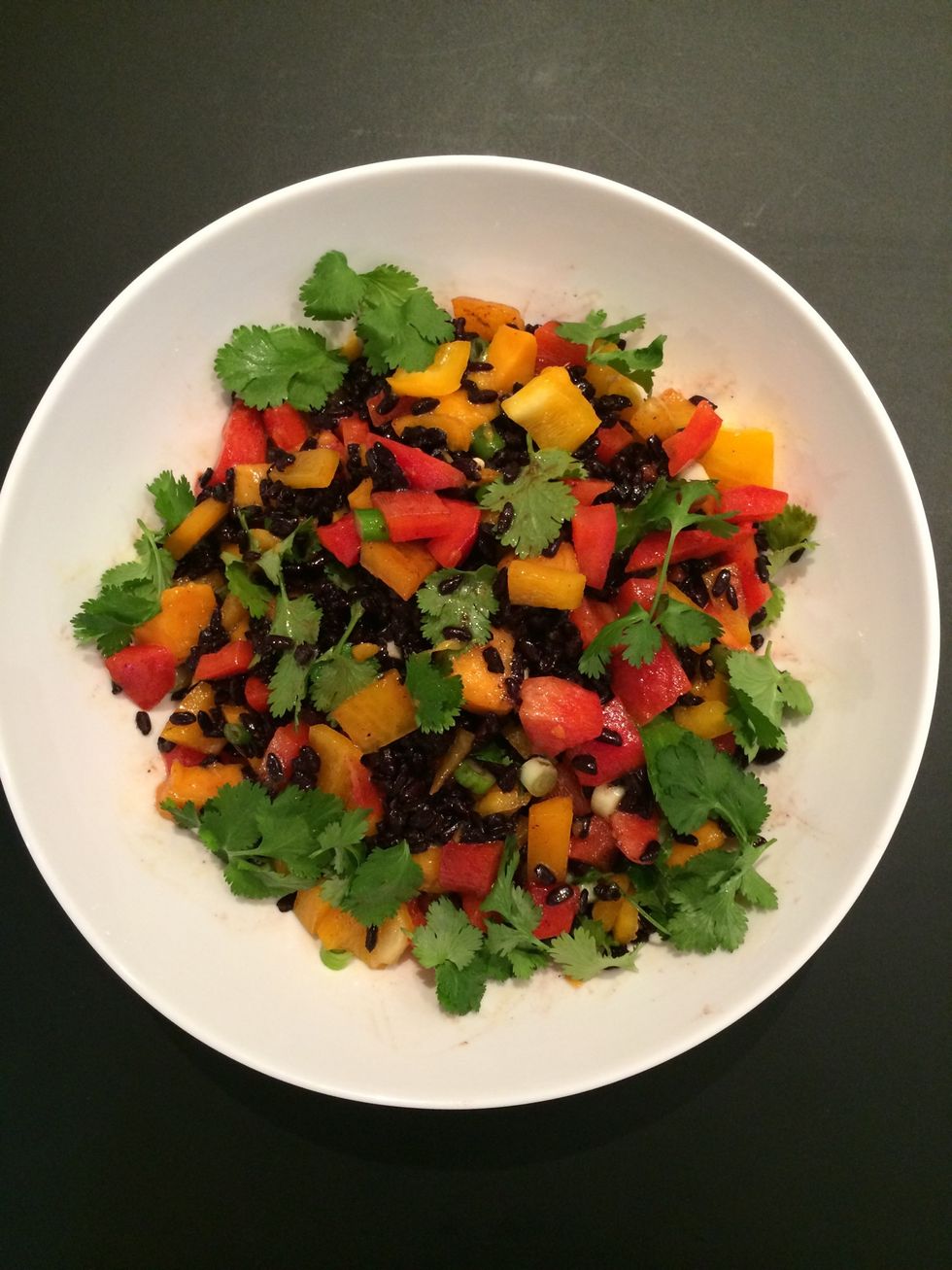 Mix delicately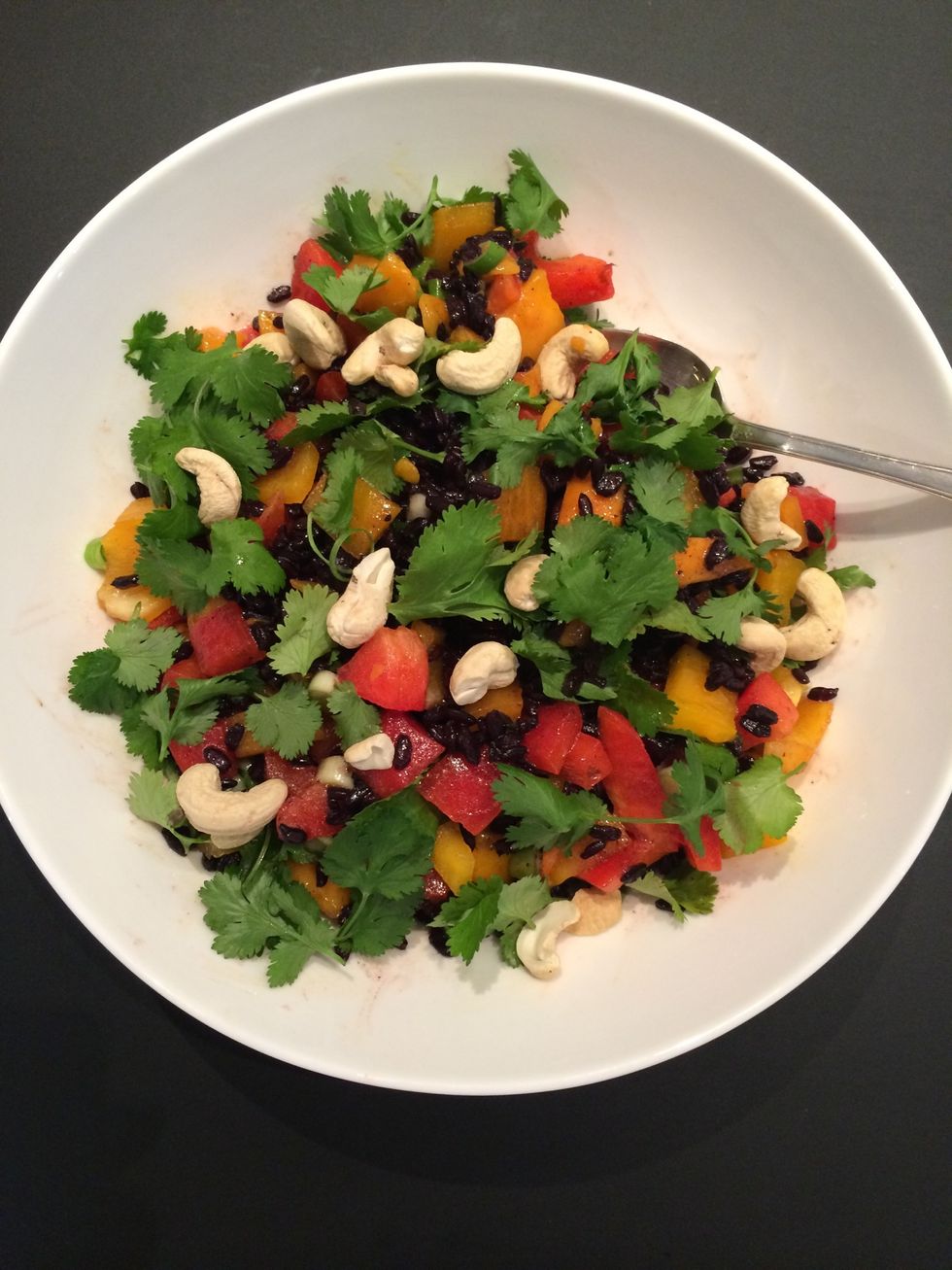 And add more herbs (whatever you are using) and some cashews if using
2/3c Forbidden rice 150 g
1/2 Mango diced
1/2 Red bell pepper
1/2 Yellow bell pepper
1.0bnch Green onions (6)
Sauce
4.0Tbsp Soy sauce
1.0 Lime juice and zest
1.0Tbsp Sugar
1.0tsp Chili more or less
1.0tsp Sesame oil
Cashews
Pepper