In a bowl mix 6 cups of self rising flour a half cup of white sugar a fourth of cup of brown sugar and mix with fork.
Pour in two cans of warm beer, Mix with a fork.
Grease and flour two loaf pans, evenly distribute the mixtures into the loaf pans
Bake for 45 minutes, remove from the oven and spread a half a cup of butter on top of each loaf, bake an additional 10 minutes.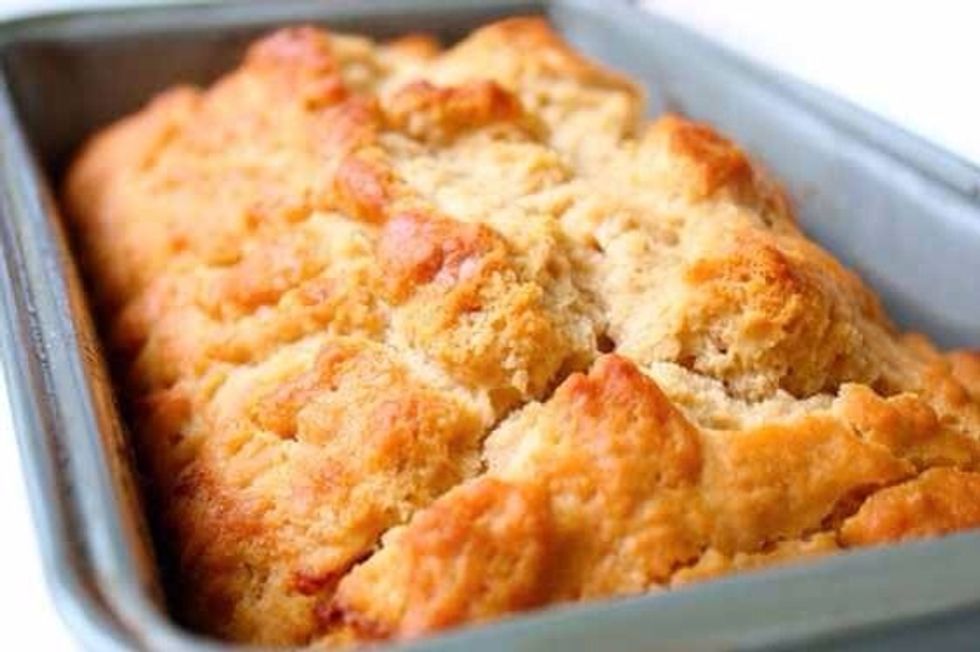 Self rising flour
Brown sugar
White sugar
Beer