These are some of the decorating ingredients you will need.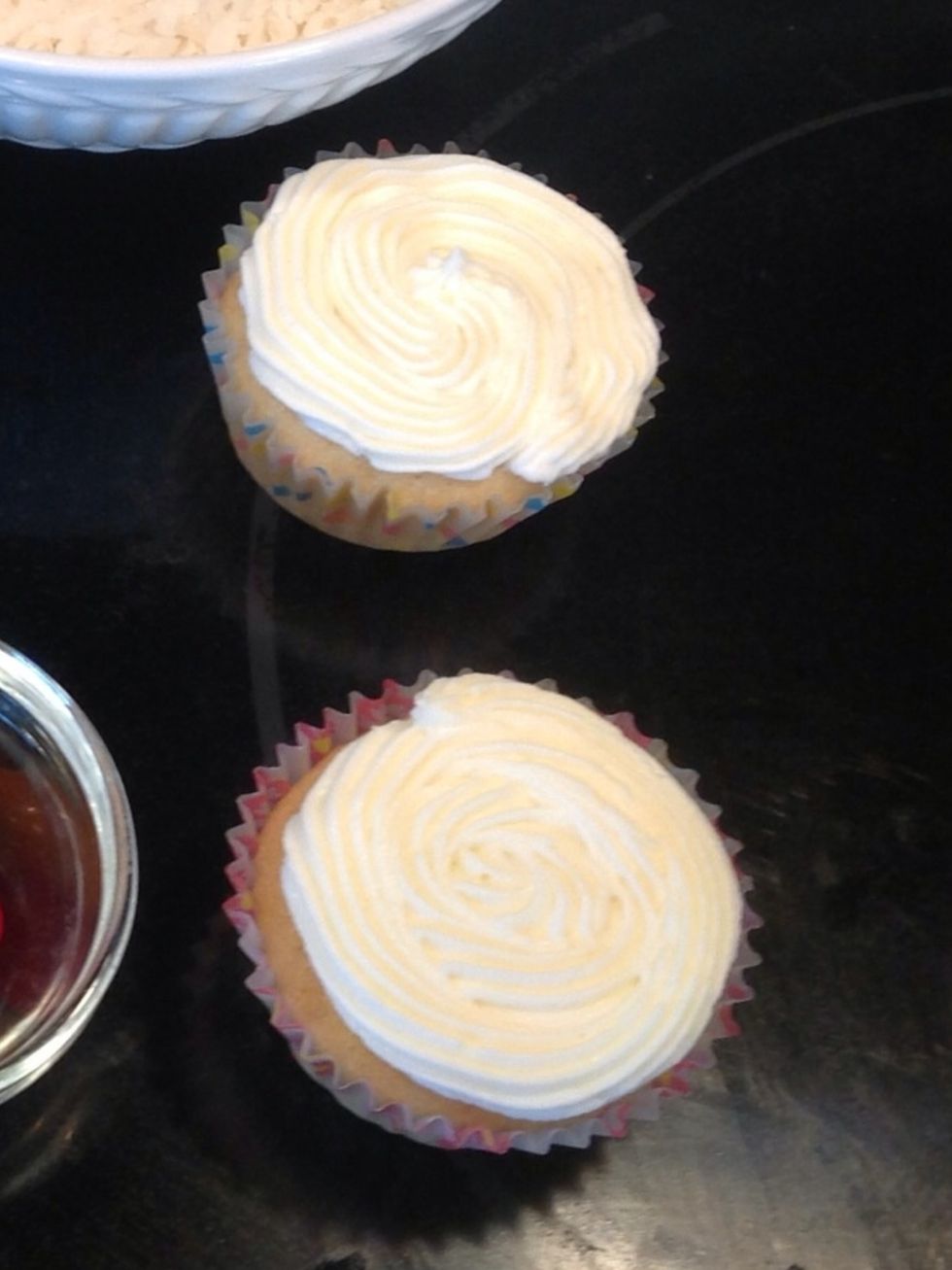 Bake some cupcakes with your favorite mix. I use a gluten free brand and homemade cream cheese butter cream icing. Message me for the recipe. I use a teaspoon of almond flavor and half the sugar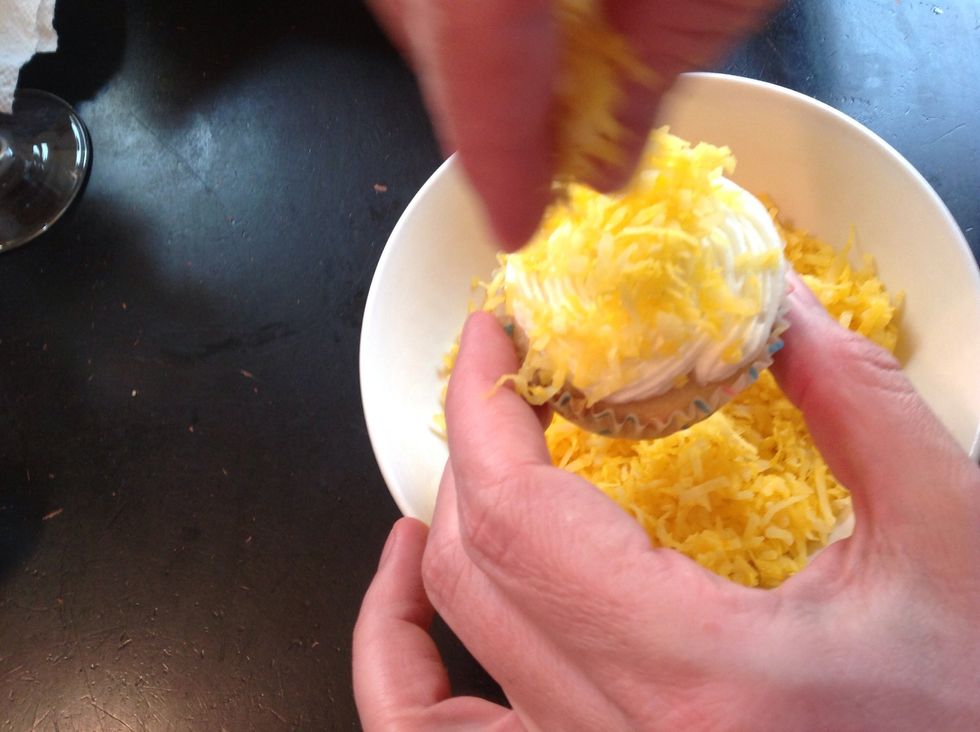 For the chicks, use coconut flake, a half tsp water, and 1-2 drops food safe yellow coloring. Sprinkle on top of iced cupcake and pat lightly to make the flakes stick.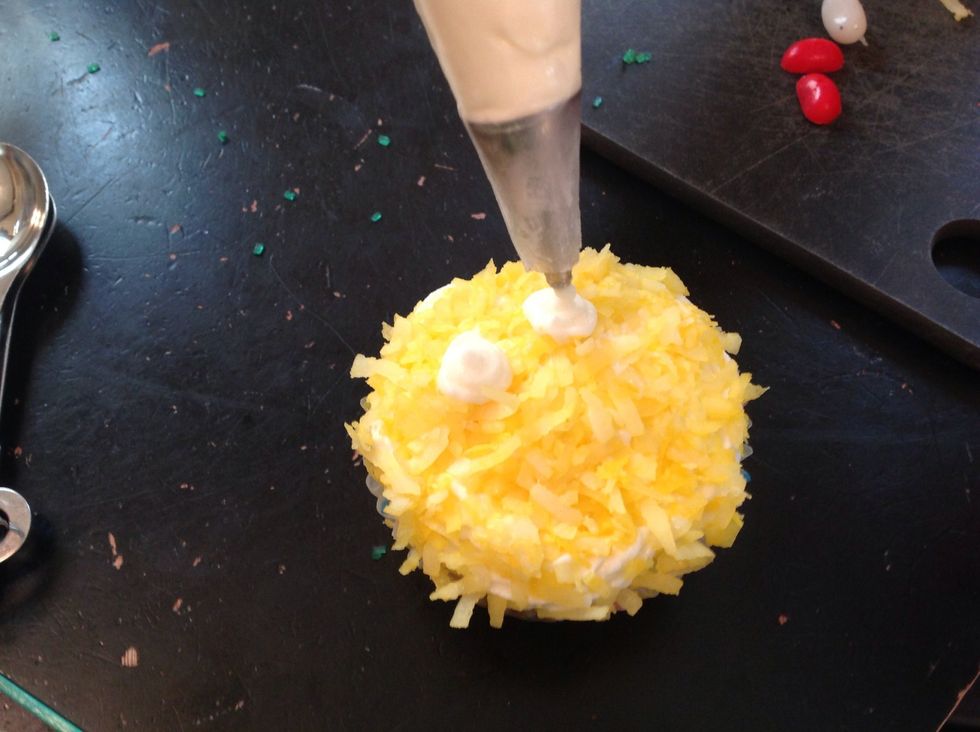 I set aside some cream cheese buttercream icing to pipe dots for eyes, but you can also use a ready made icing tube.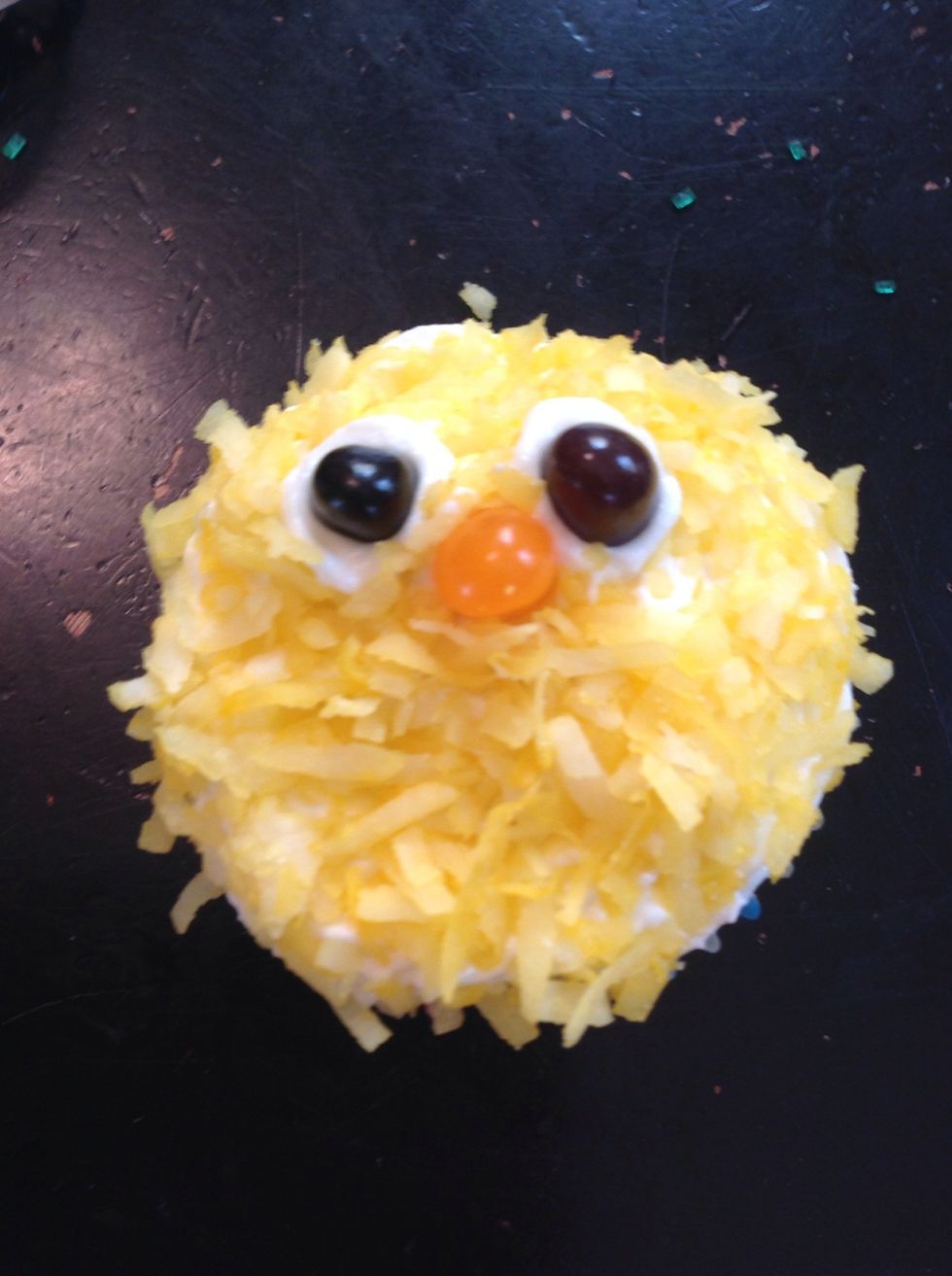 Add darker jellybeans for eyes (or dot with black gel icing), and cut an orange jellybean on each bottom half side at a slant, to make a point for the beak. This make take a few tries to get right.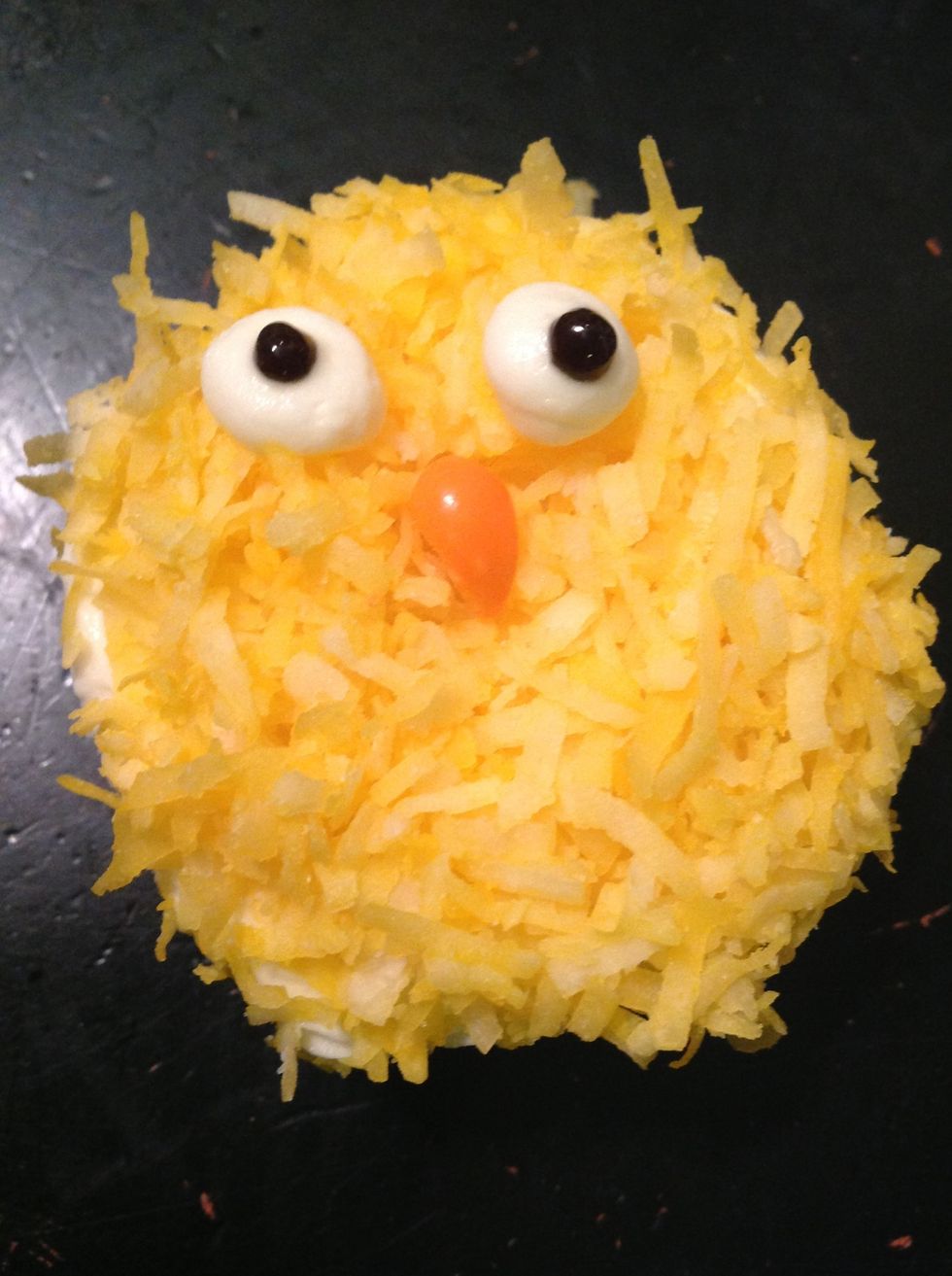 Here's an example of a pointy beak, and black dotted eyes. I also made this chick look plump by adding more icing before the coconut. Have fun making each chick different.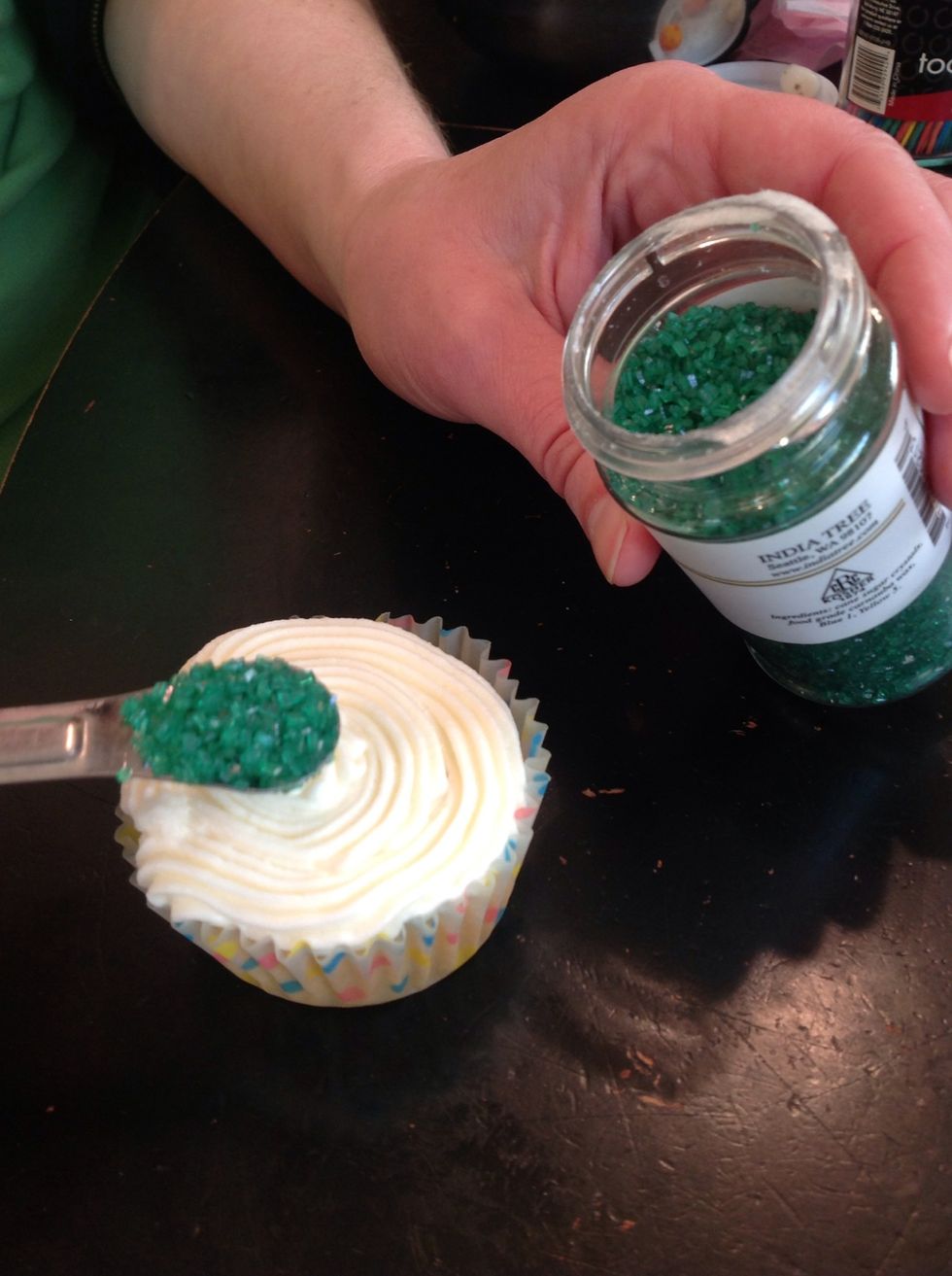 To make a small nest, use a teaspoon measuring spoon to sprinkle the green crystals in the center of the cupcake. Then gently press with the spoon to create an indention for the jellybean eggs.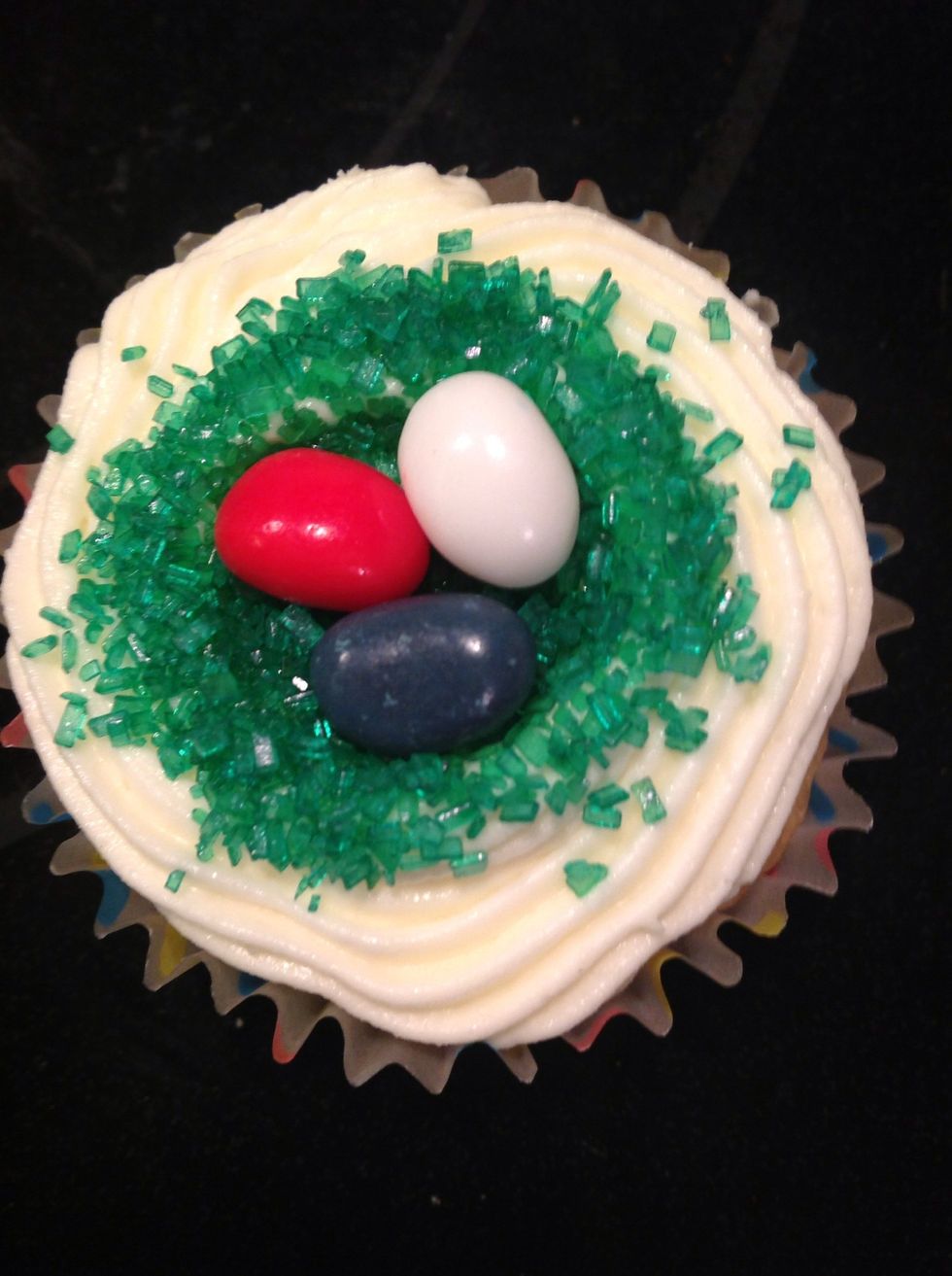 Add your favorite jellybeans. This one is patriotic. Others were blue, pink, or a combination of speckled eggs. Have fun with it!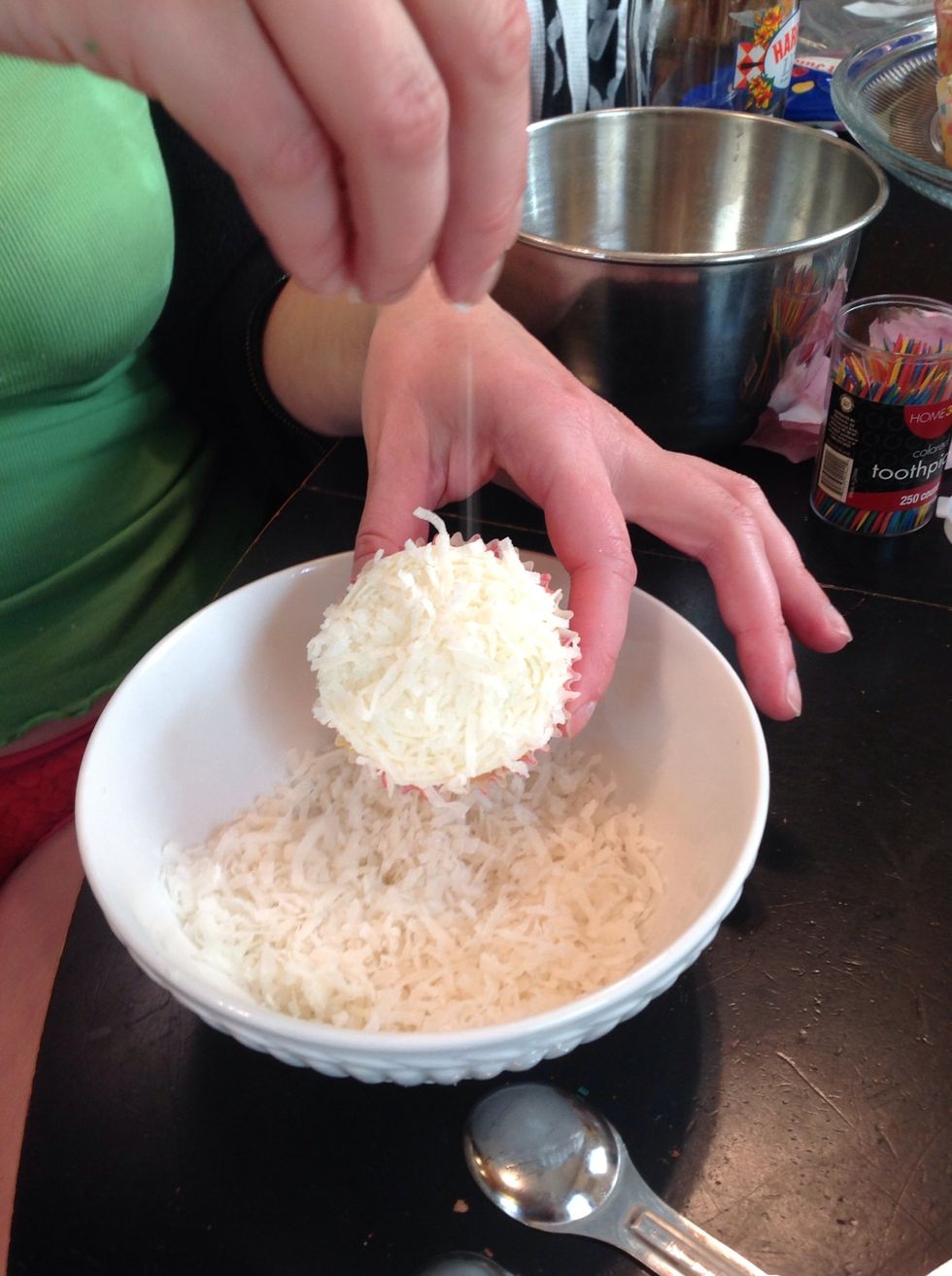 For the bunnies, sprinkle plain coconut flakes onto an iced cupcake. Unlike the chicks, I don't pat these in, one round of coconut is enough.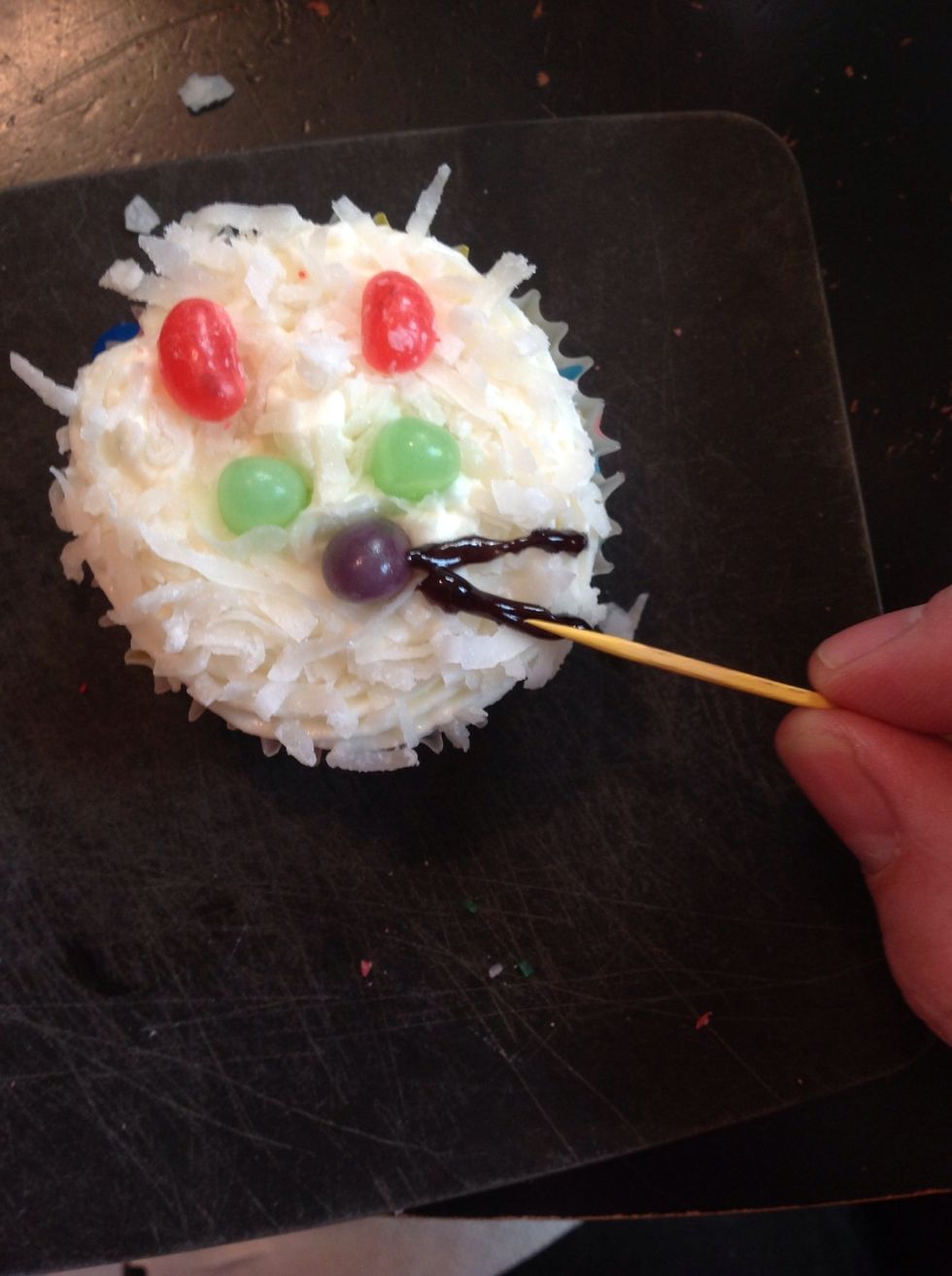 Cut a jellybean lengthwise for the ears, two for the eyes, a cute bunny nose and black gel icing for whiskers. I used a toothpick to help keep the whiskers straight.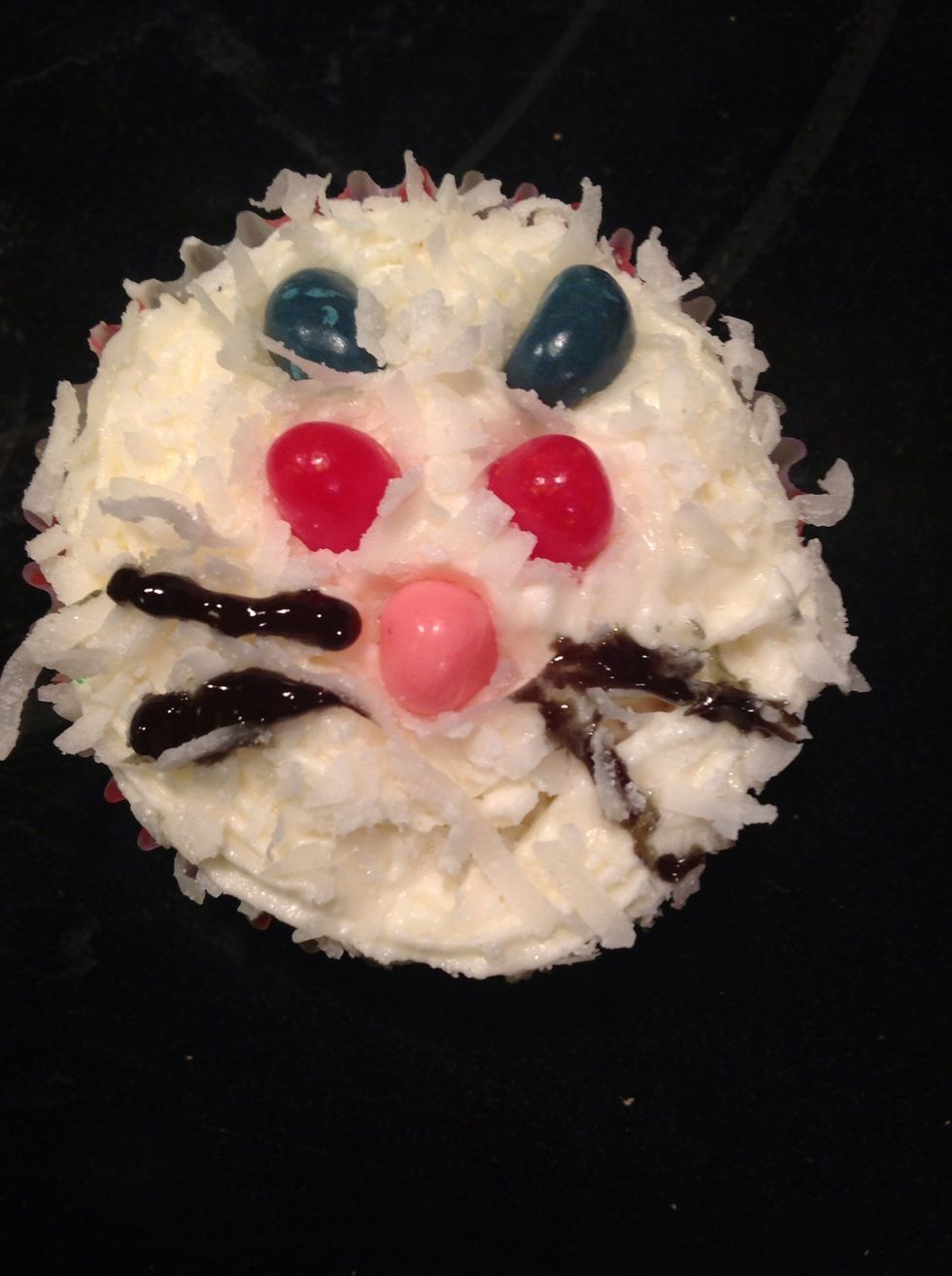 Black gel icing can be messy, some may use licorice whips for whiskers instead. I'm just not a fan of licorice.
Enjoy watching everyone delight at your cupcakes, and have a Hoppy Easter.
1.0 Cake mix
1.0 White or homemade buttercream icing
1.0 Tube of black gel decorating icing
1.0 Bag of assorted jellybeans
1.0 Bag of coconut (not frozen kind)
1.0 Yellow food coloring
1.0 Green Sparkling Sugar