First, get ready. This ain't no funny business. This is not food. This is art. We start in 3-2-1. Go!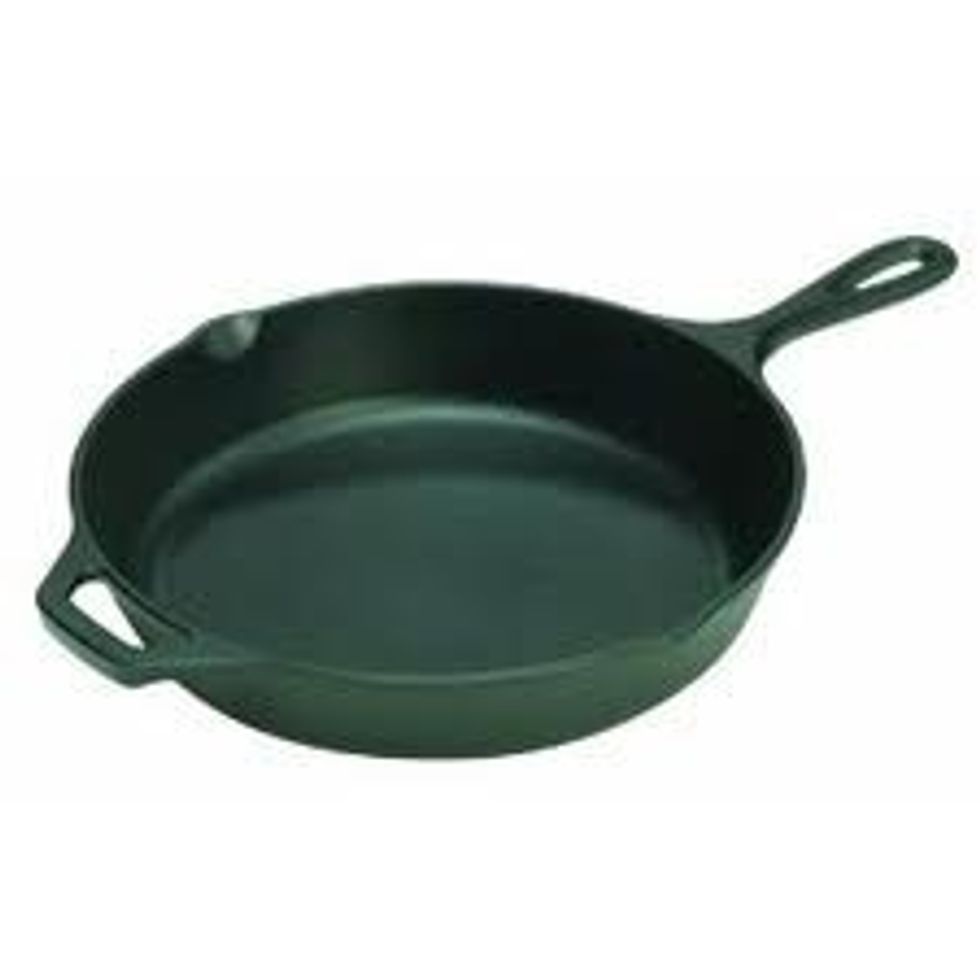 Get your skillet ready. Slap it on that stove with the authority OF a king! Set those burners to AWESOME!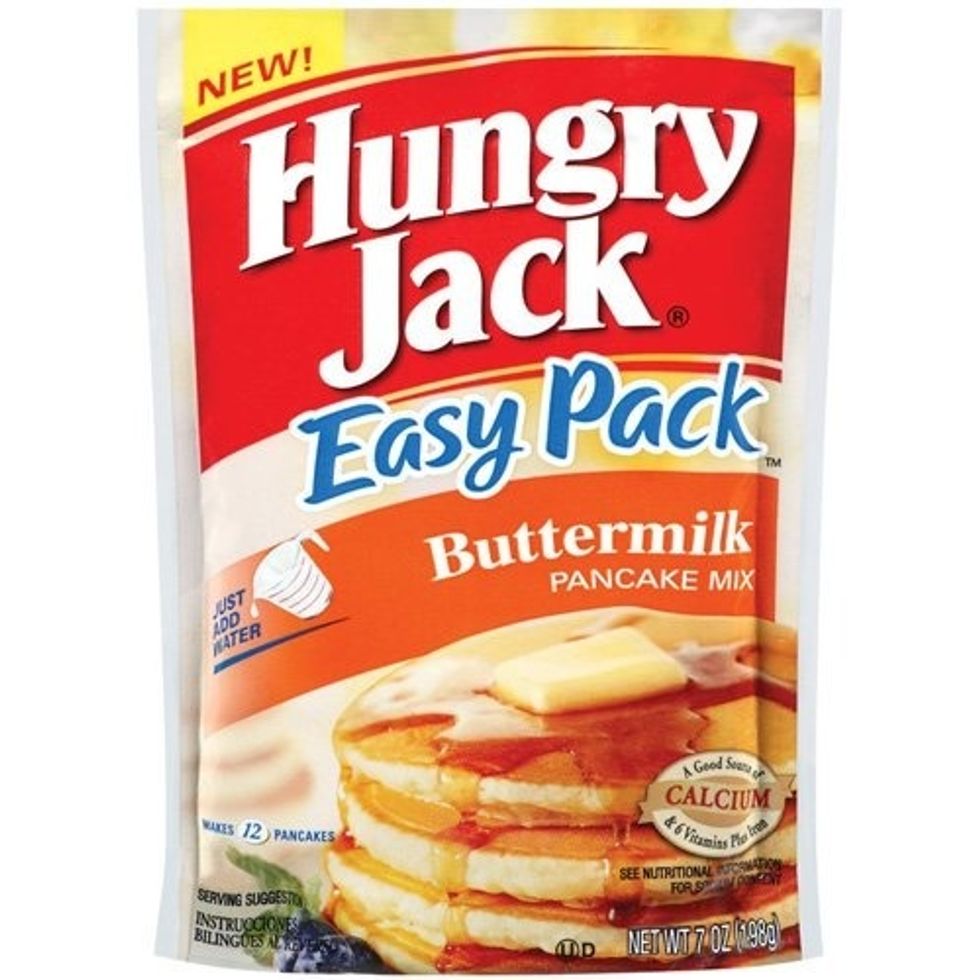 Use the amount on the bag for 4-6 pancakes. Dump it all on there as one pancake. Once your done with that one, make another and stick them together with syrup. This is your bottom bun.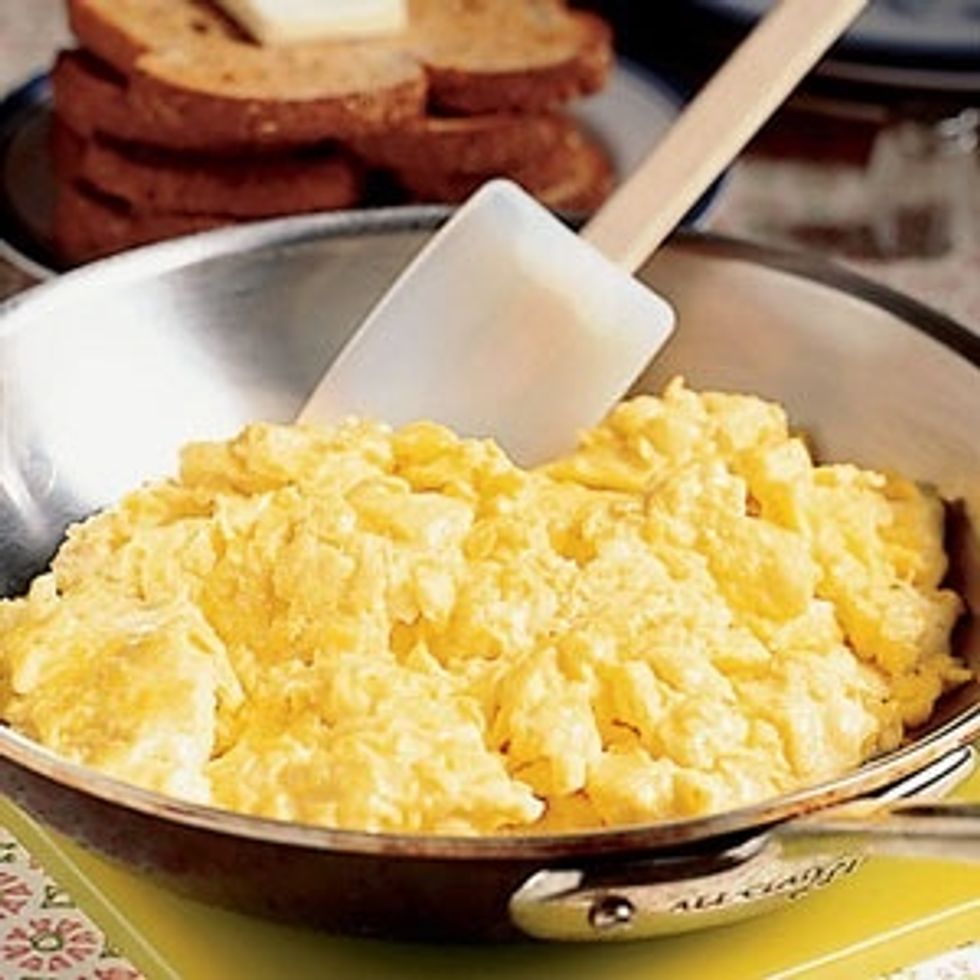 Cook up some scrambled eggs in that magical skillet of yours. 3 eggs worth, and slap them on the bottom bun. SYRUP FOR ADHESIVE!!!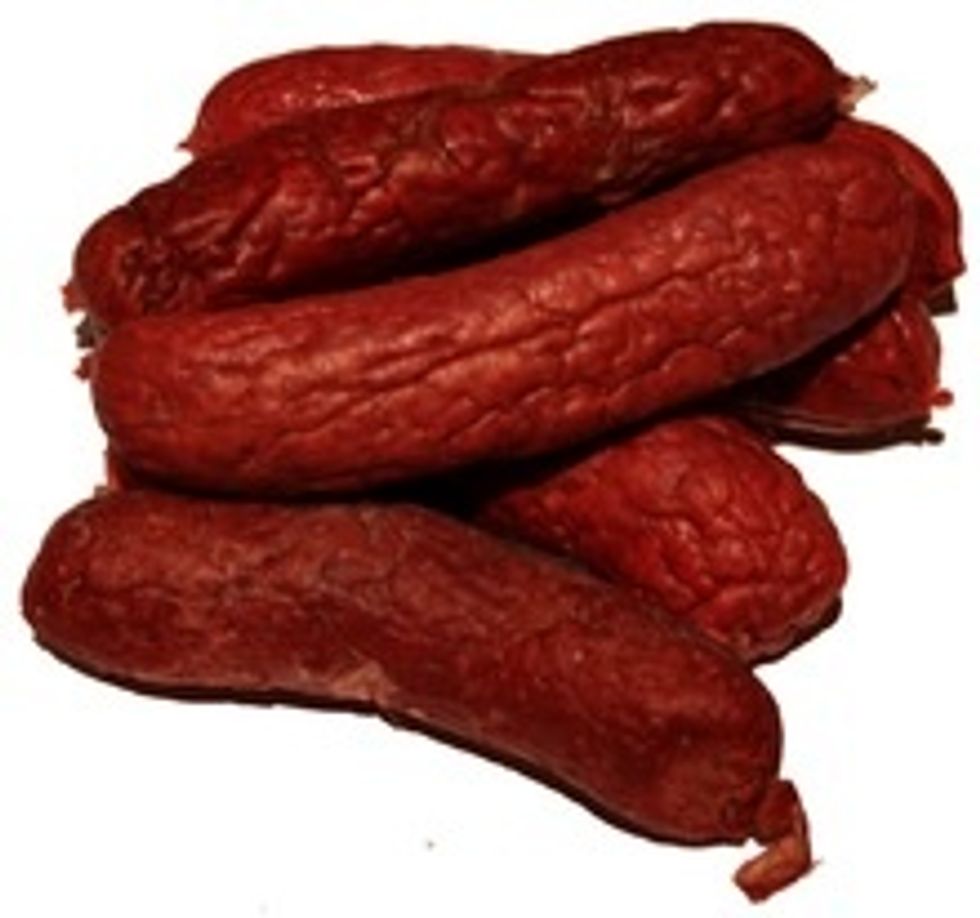 Now take all 10 of those links and cook them up on that same skillet! Dump them all on the eggs! MORE SYRUP!
Now chances are, those sausages will want to roll of the sandwich, so we're gonna make us a sausage weight out of a....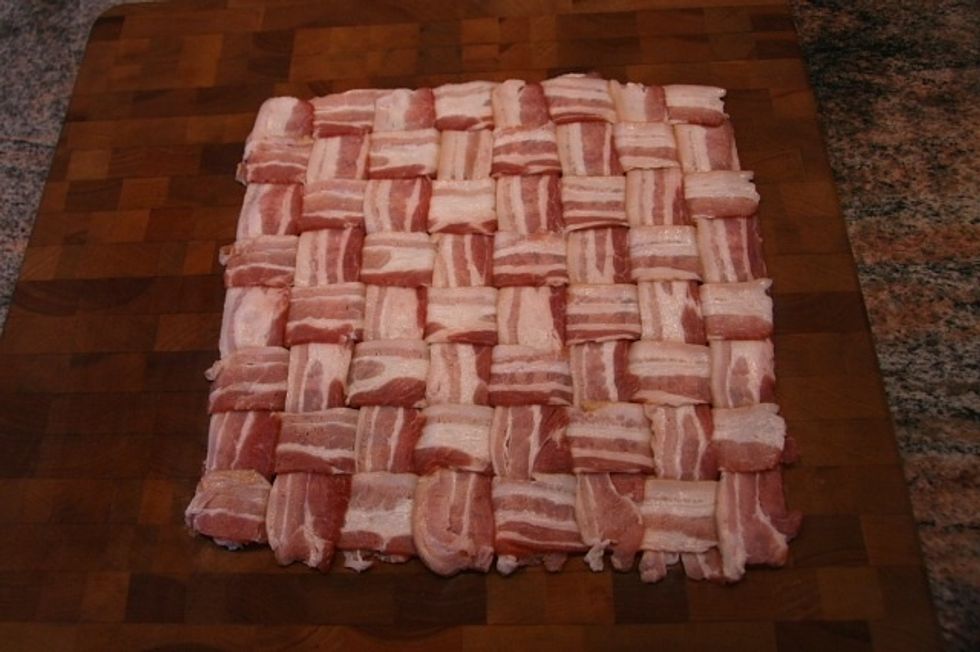 BACON WEAVE!!!!!!!!!!!!!!!!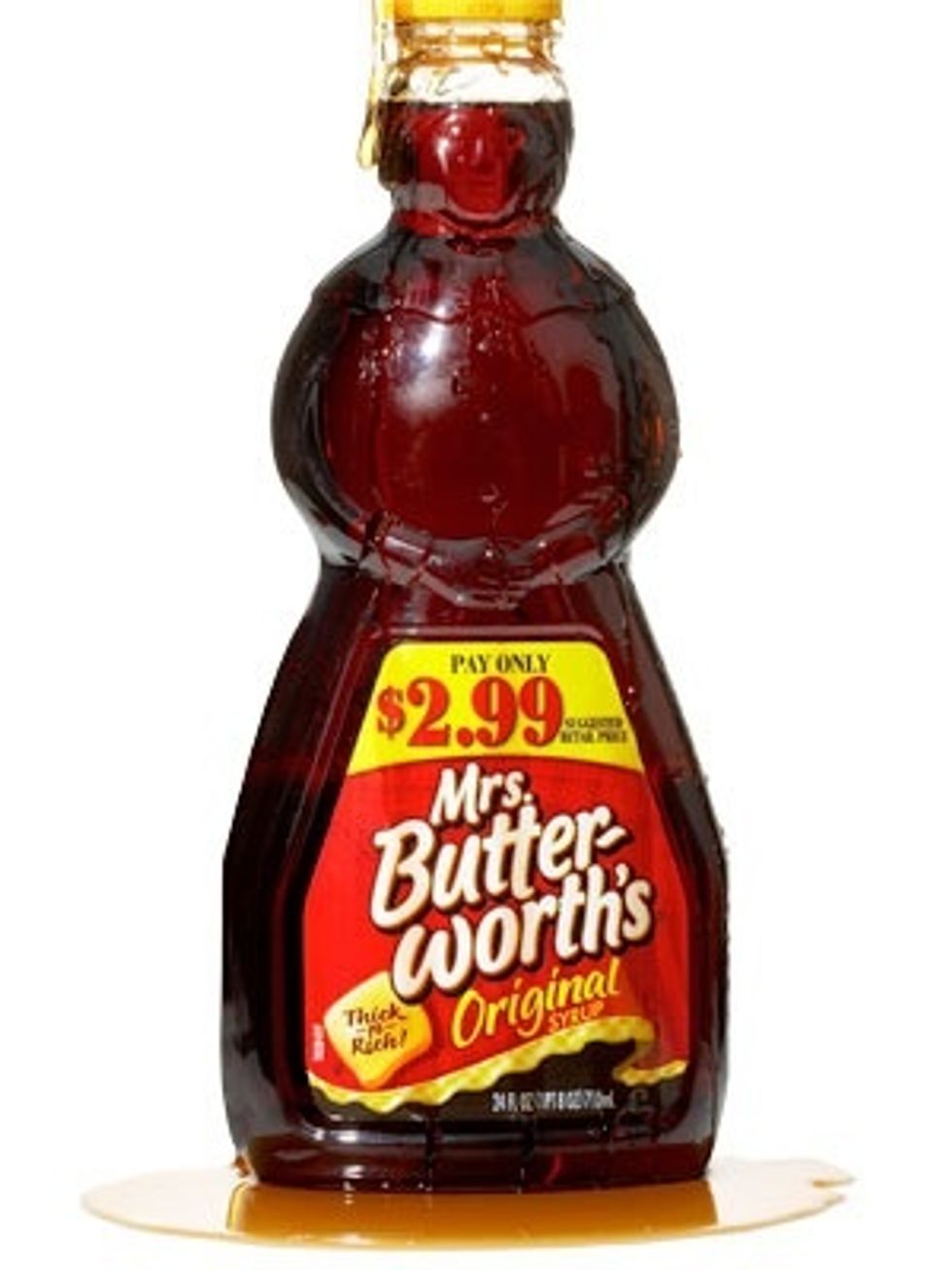 SYRUP!!!!!!
Now take all 20 or your tots, cook them, and mash them down to hash brown mode. Dump them on top and MORE SYRUP!
Now make two more giant pancakes stuck together as your top bun! Congrats! Your breakfast just crossed over into EPICTOWN!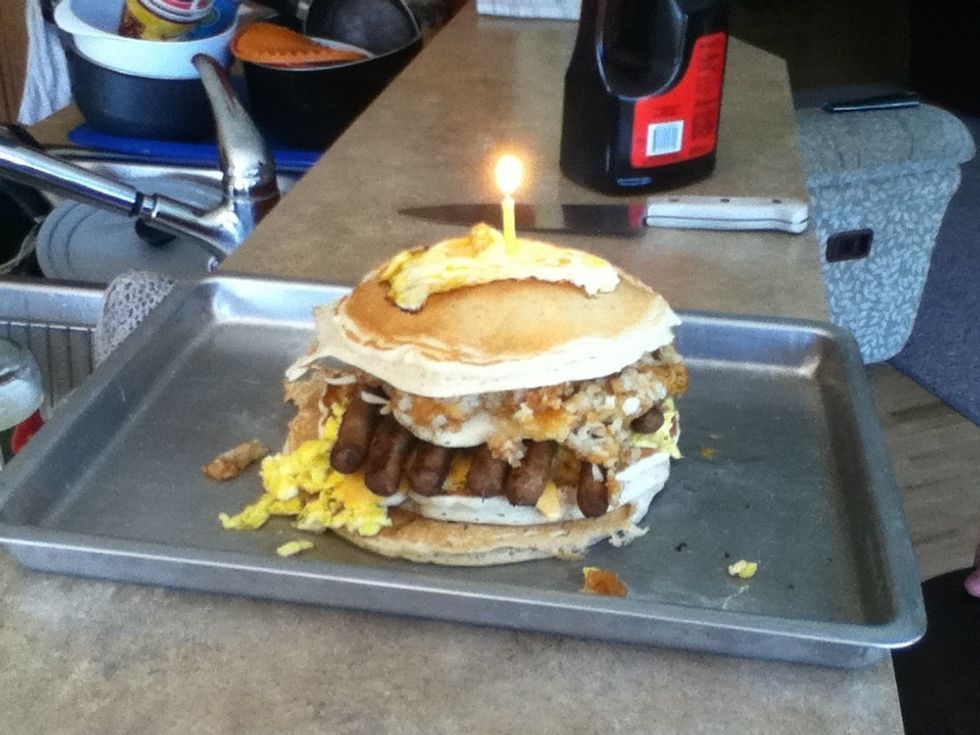 Here's a few pics of the end product!
1.0 Skillet
One bag Hungry Jack Pancake Mix
10.0 Sausage Links
20.0 Tater Tots
1.0 Bottle of Syrup
4.0 Eggs
Bacon!!!