Ridiculously easy to make and delicious! Alcohol is included in this recipe, but you can make it without the alcohol too.
14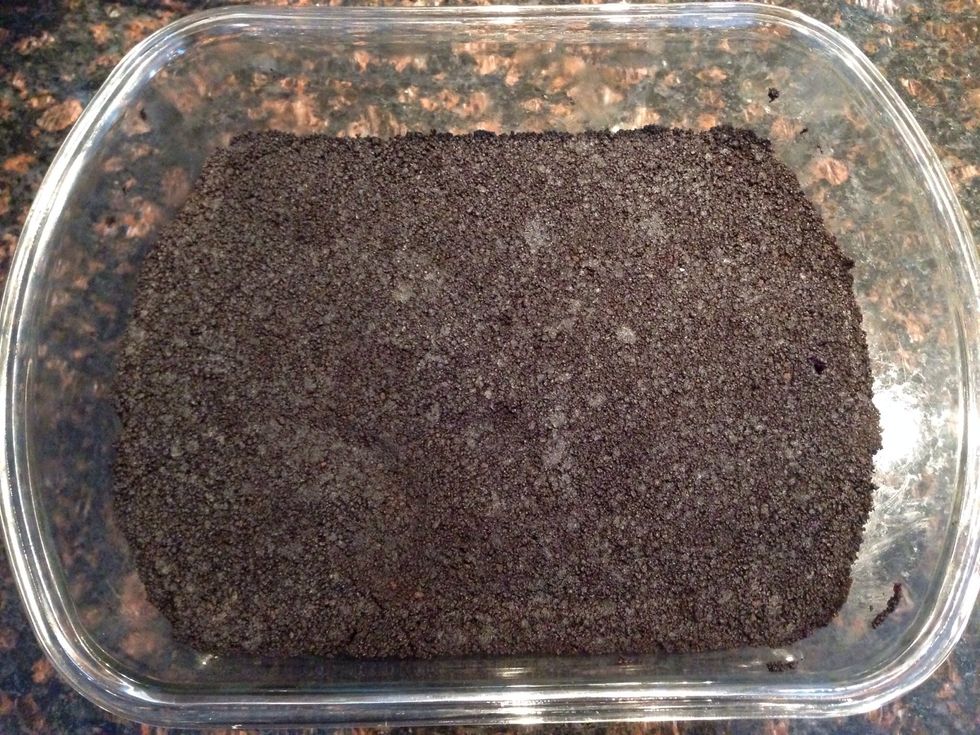 Combine the Oreo cookie crumbs (2 cups) and melted butter(1/2 cup). Mix until combined. Pour into glass dish and pack down until firm.
Separate the 4 eggs. Place the yolks in a large bowl.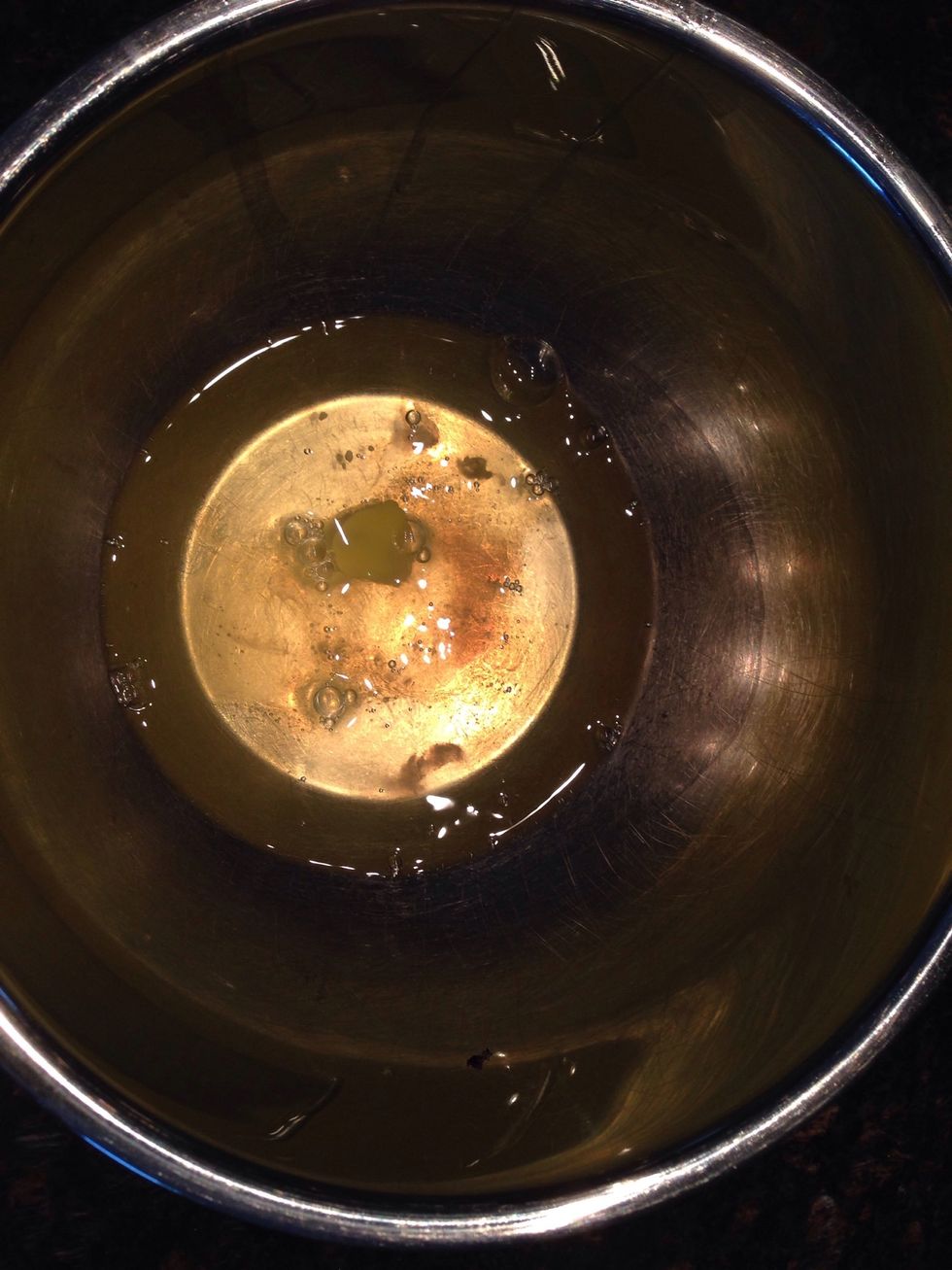 Place the whites in a smaller, deep bowl and set aside.
Beat egg yolks and gradually add the 3/4 cup of sugar. Beat until combined.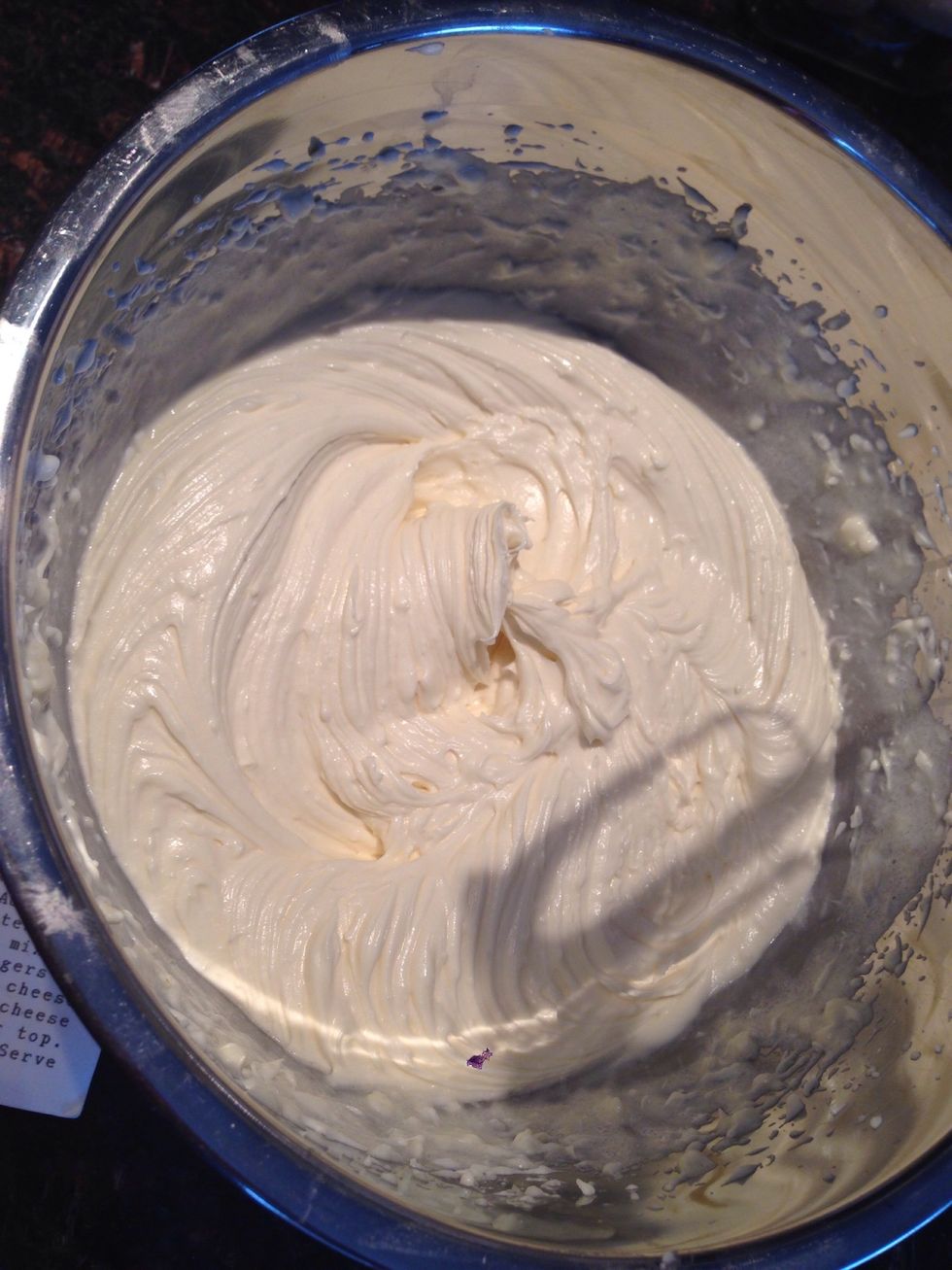 Add the 500 grams (two 8 ounce packages) of cream cheese to the yolk mixture. Beat until combined.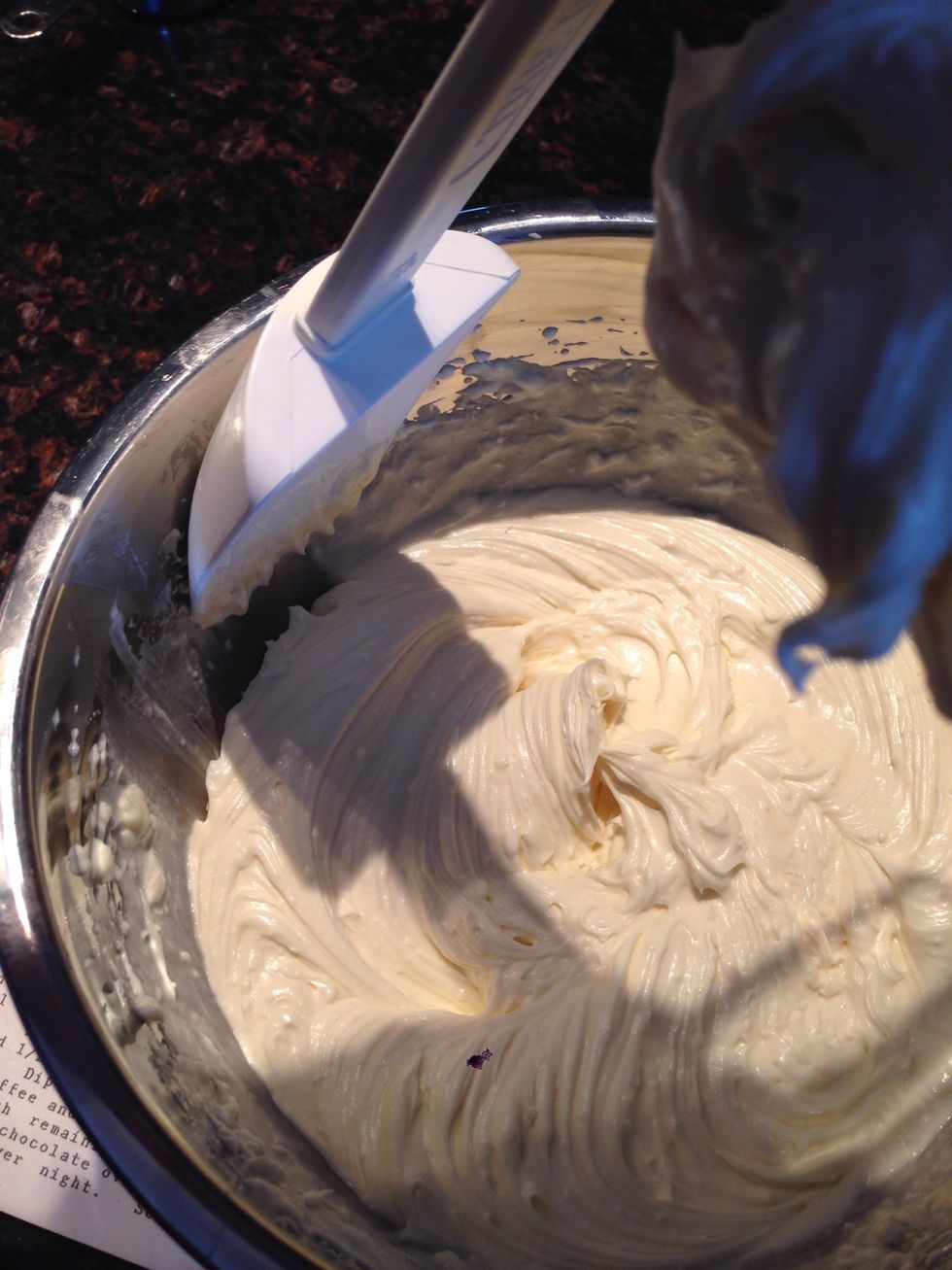 Scrape down the sides of the bowl with a large spatula. Set the spatula aside - you will need it again! Finish beating the mixture. You are done when there are no more clumps in the batter.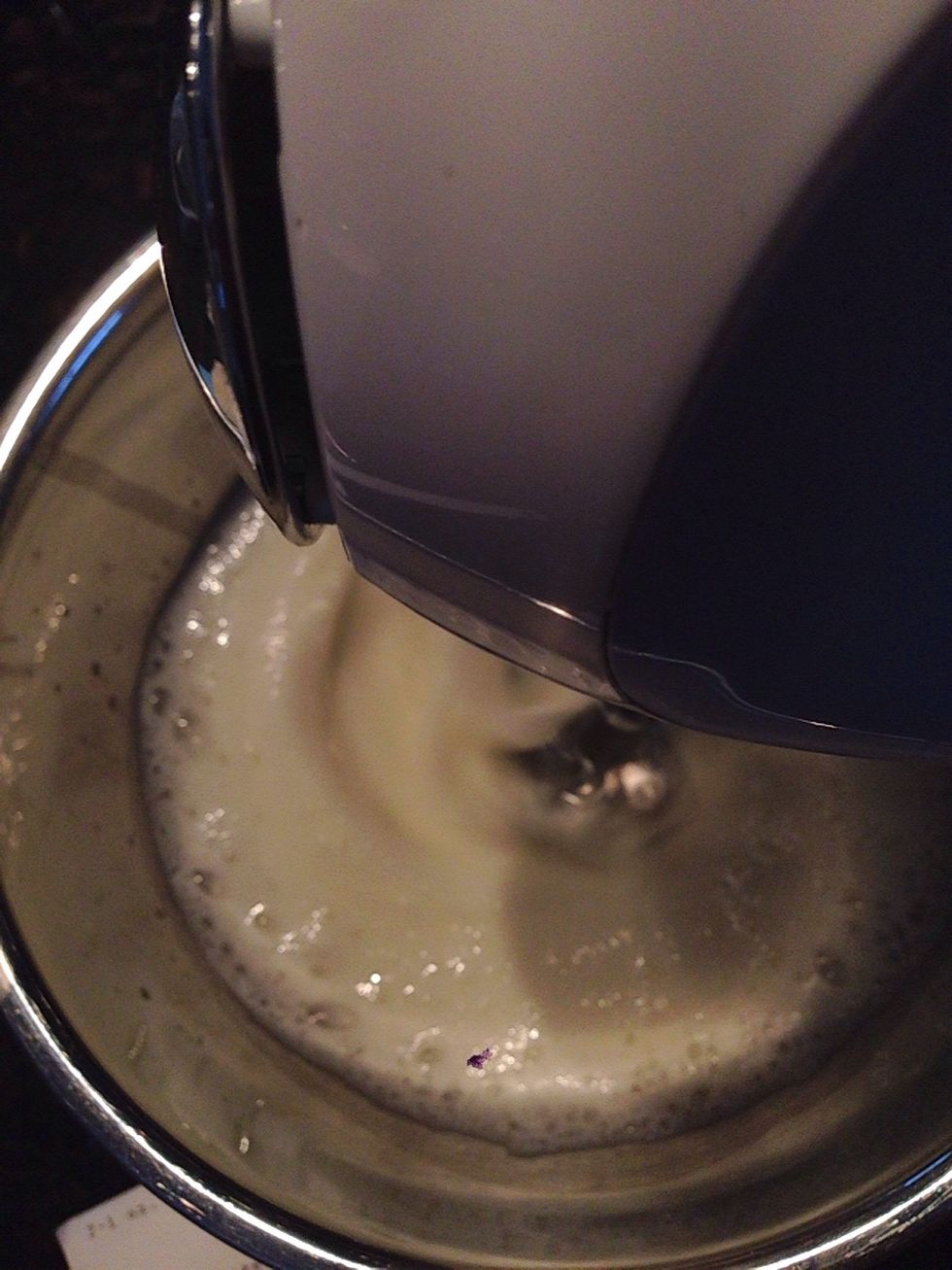 Clean or switch beaters. Beat the egg whites until soft peaks form.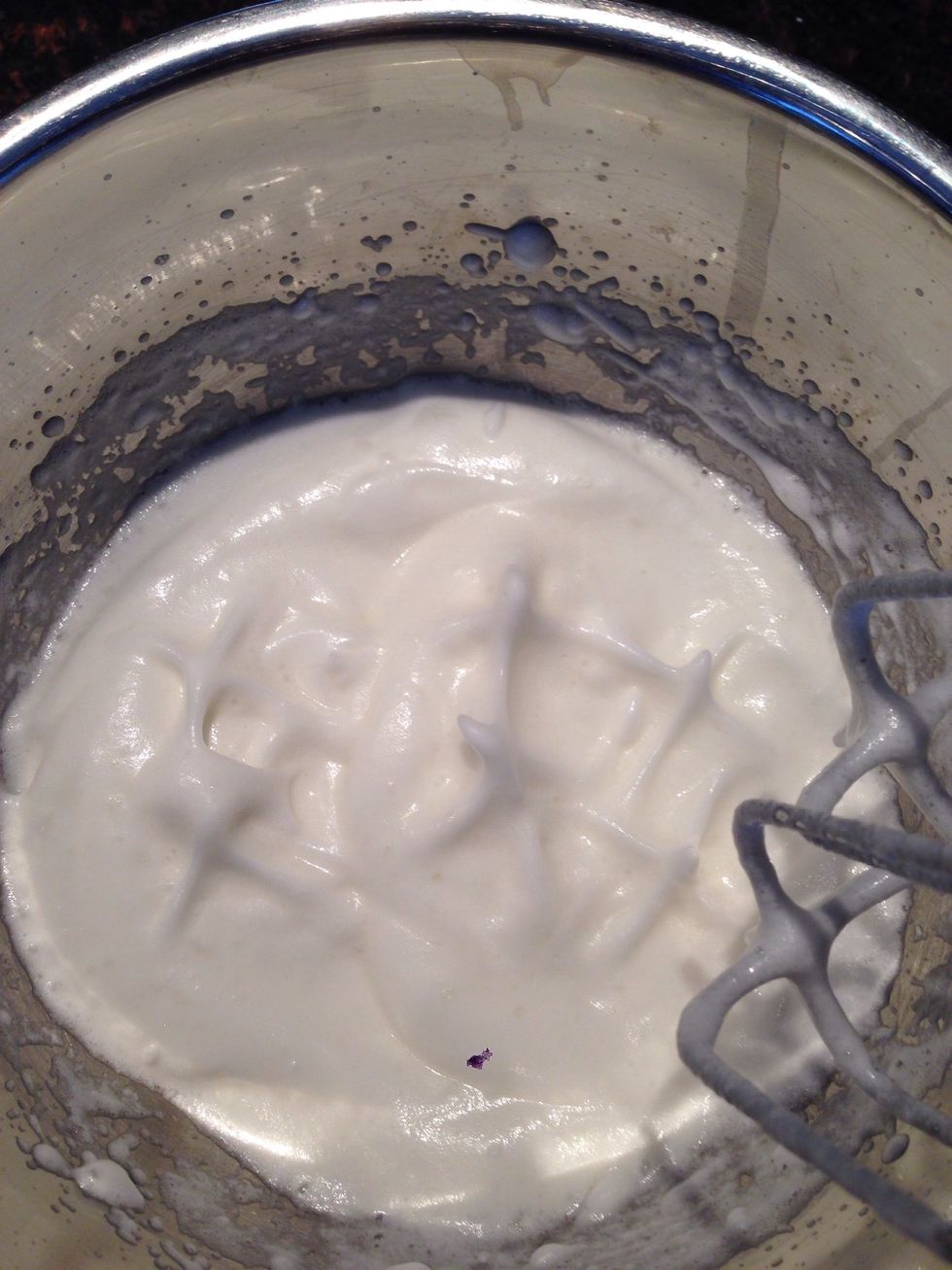 The egg whites should look like this when you are done.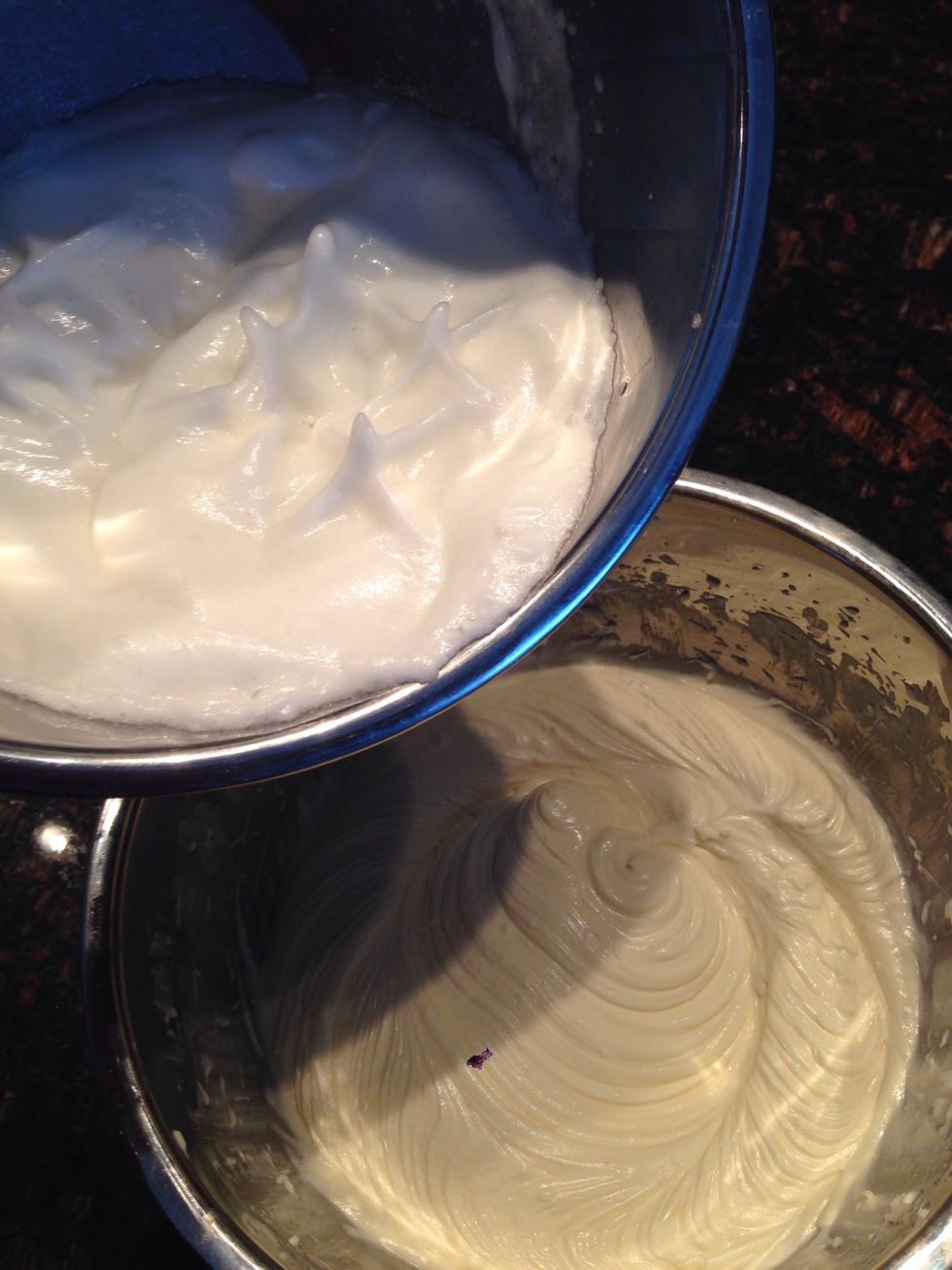 Pour egg whites into the cream cheese mixture.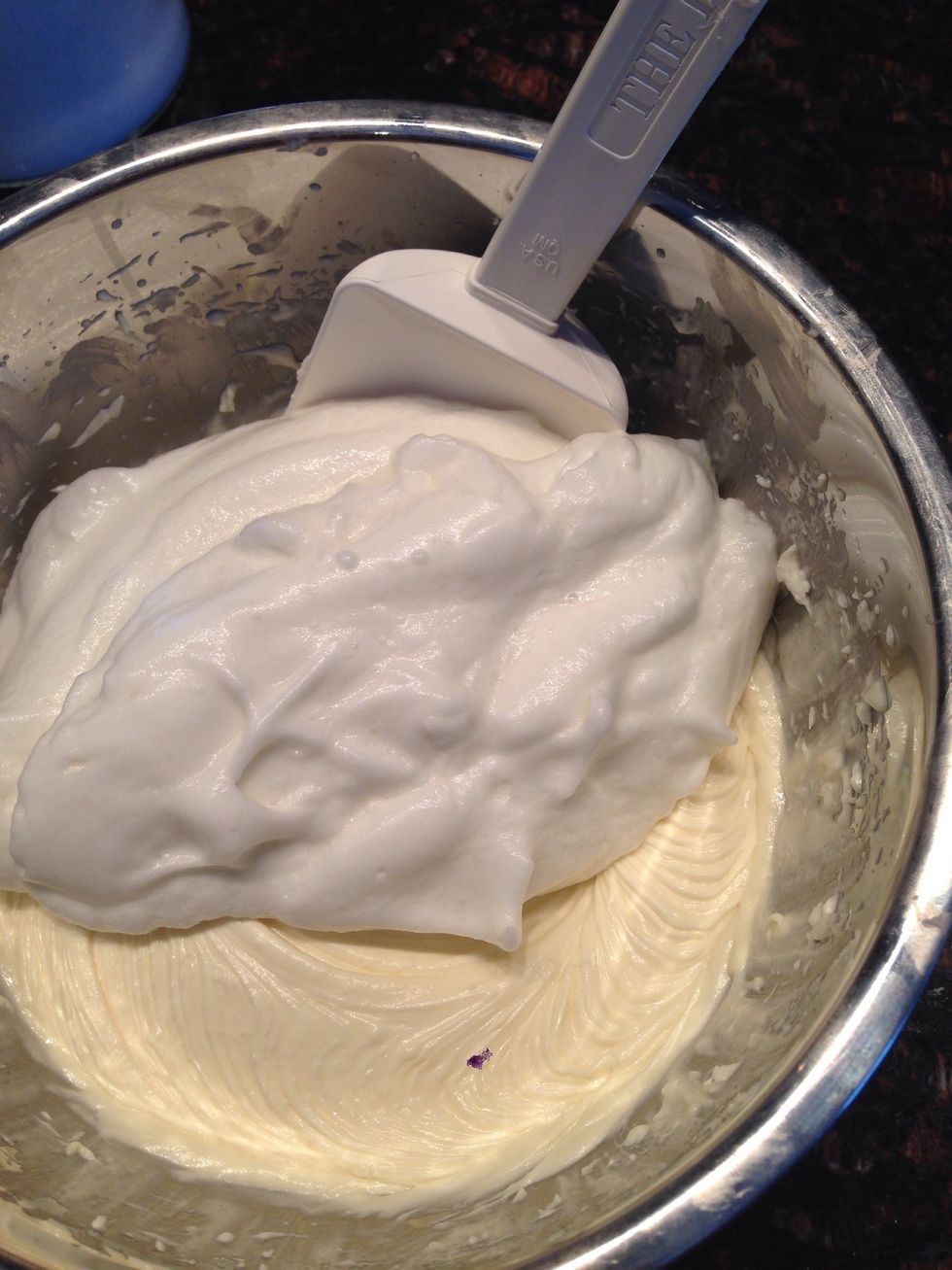 Fold the egg whites into mixture. Do not over mix it!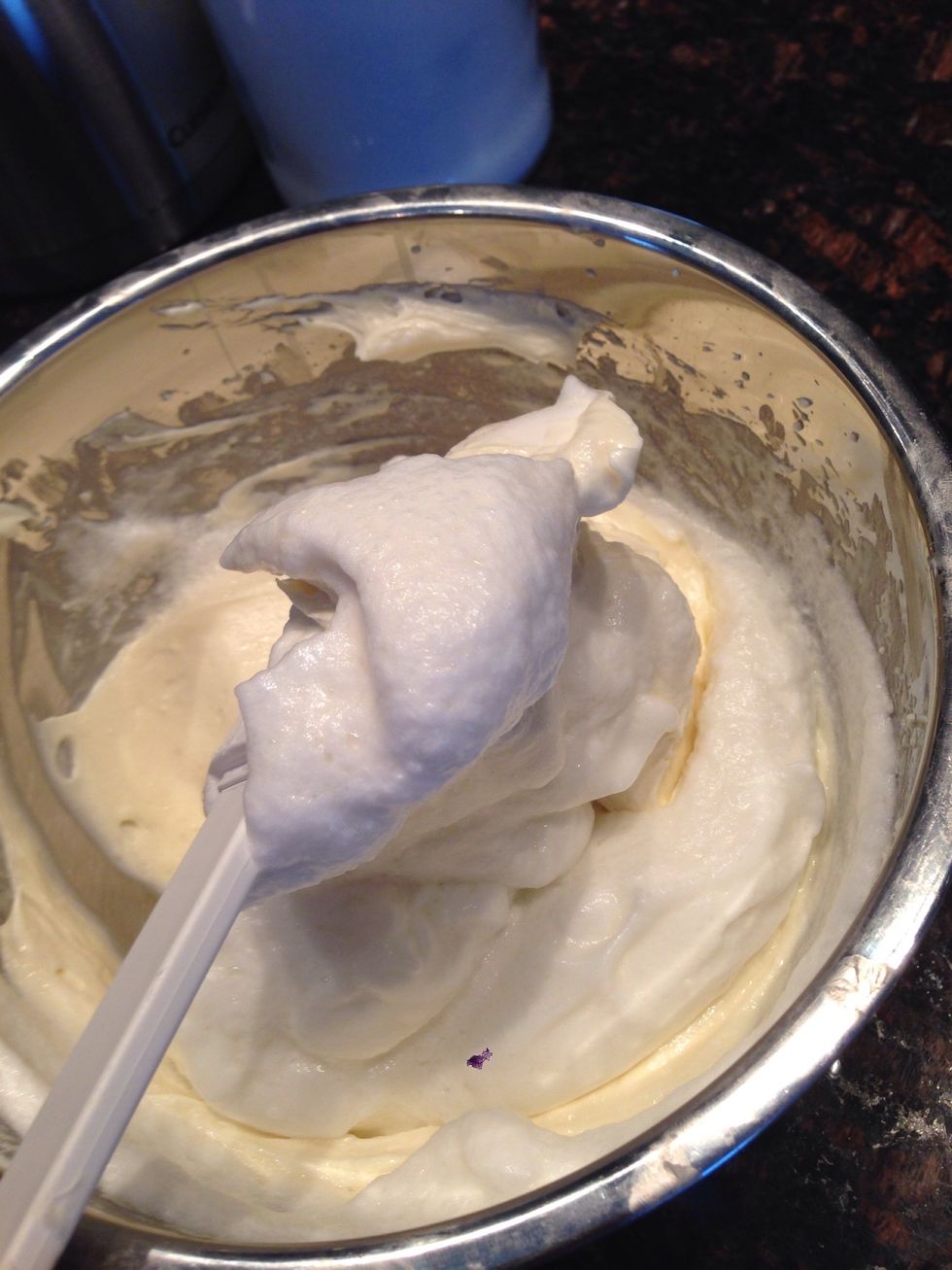 This is what folding looks like.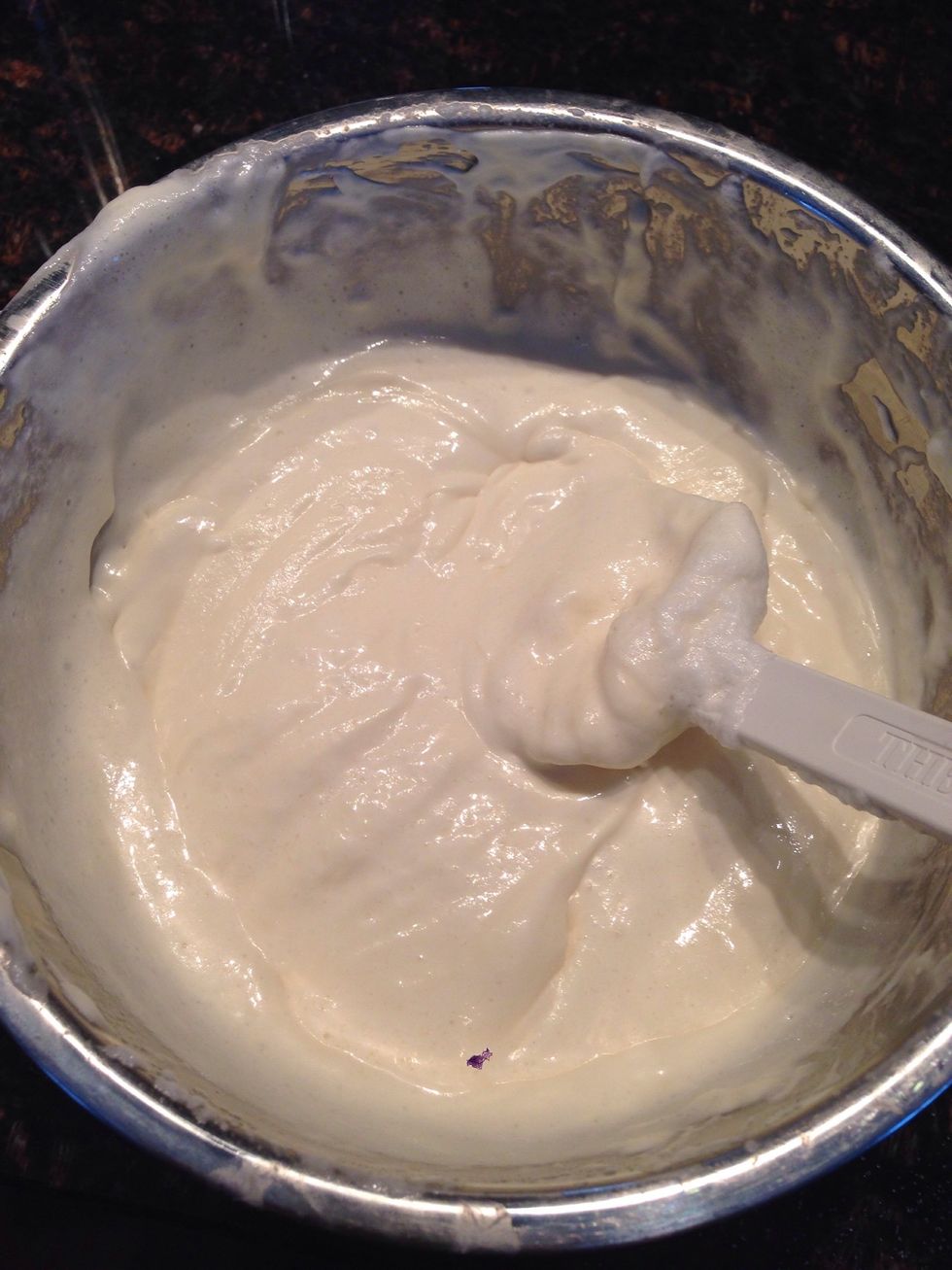 When you are finished, it should look something like this...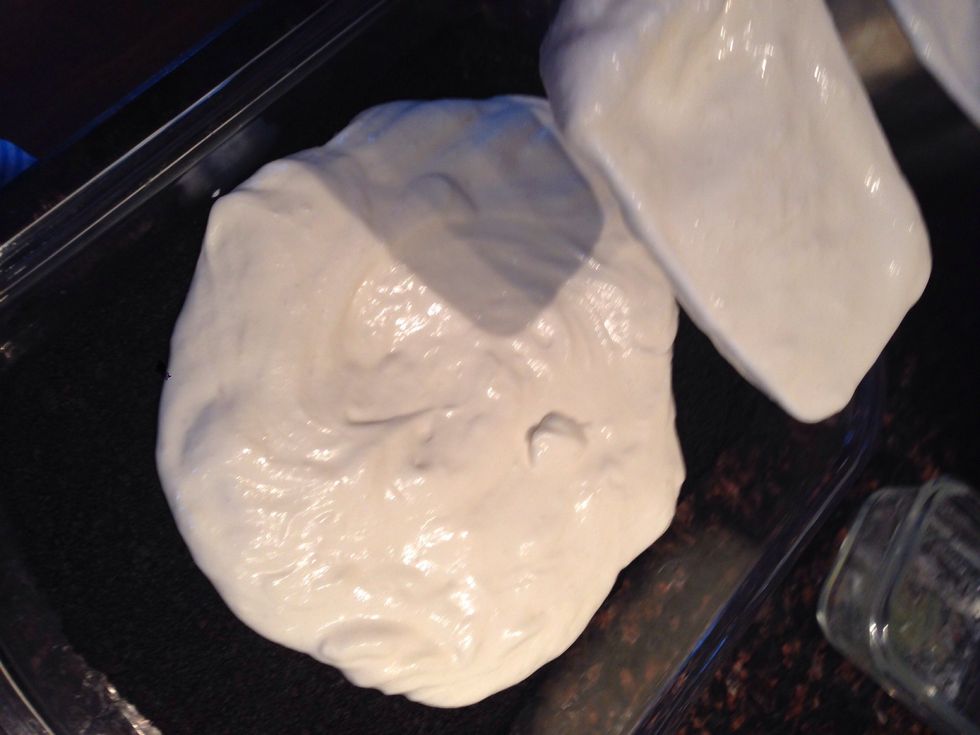 Pour about half of the mixture over cookie crumb base. Spread so that it is evenly covered.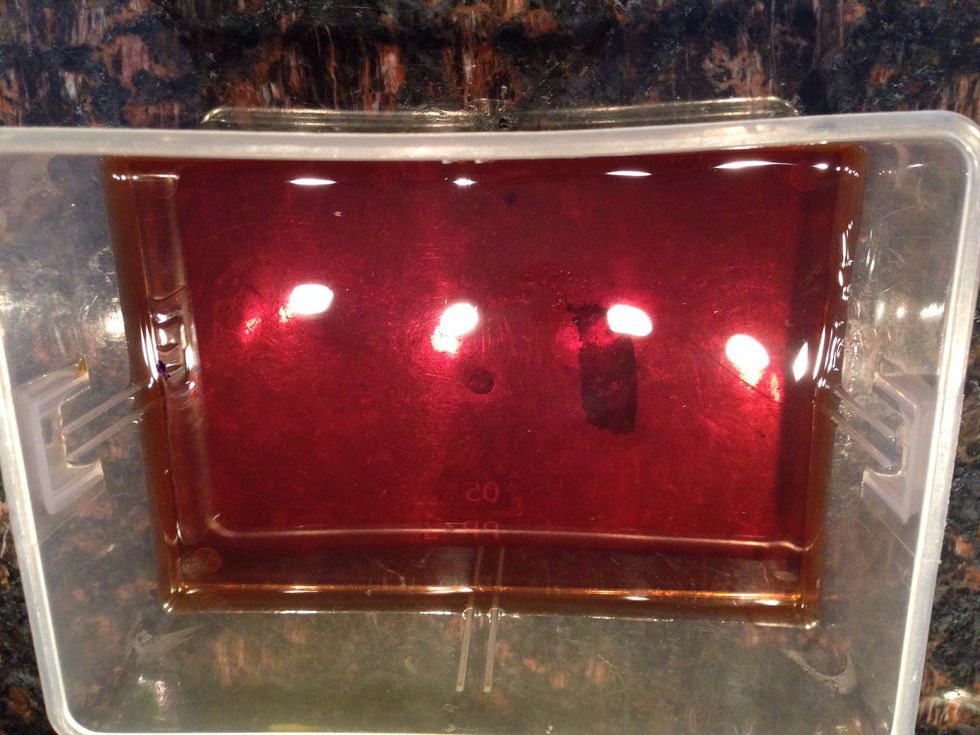 Mix 1/2 cup cold coffee and 1/4 rum/Kahlua in a shallow container. If you don't want it strong, replace half of the alcohol with coffee. If you don't want to use alcohol at all, use 3/4 cup coffee.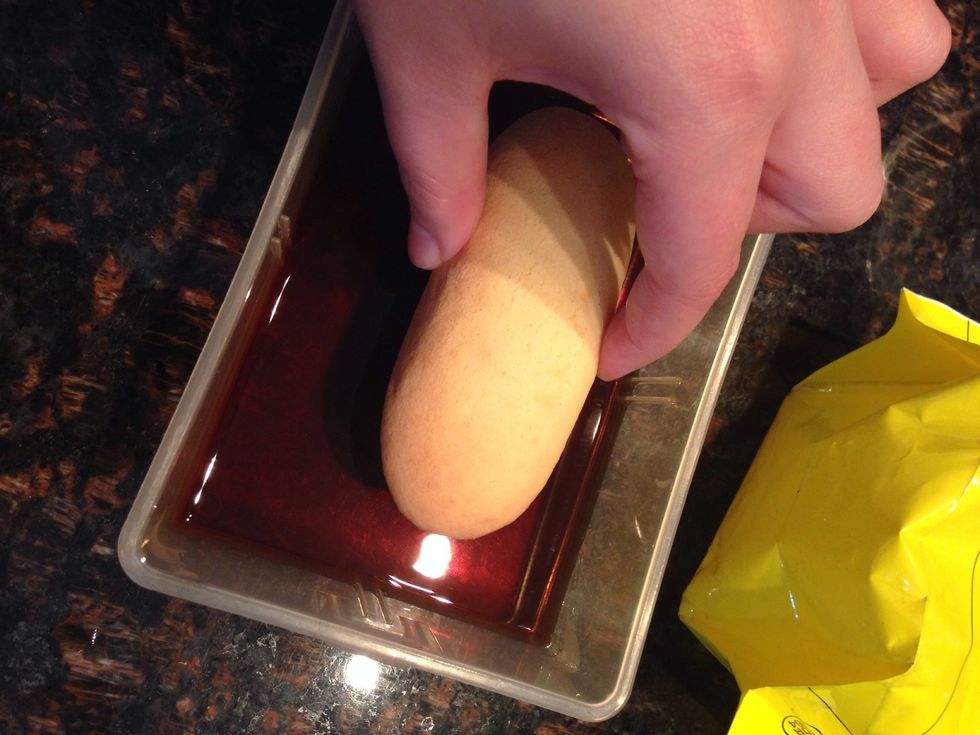 Dip your lady fingers in the liquid for a couple seconds on each side. Don't soak it for too long or it will be soggy!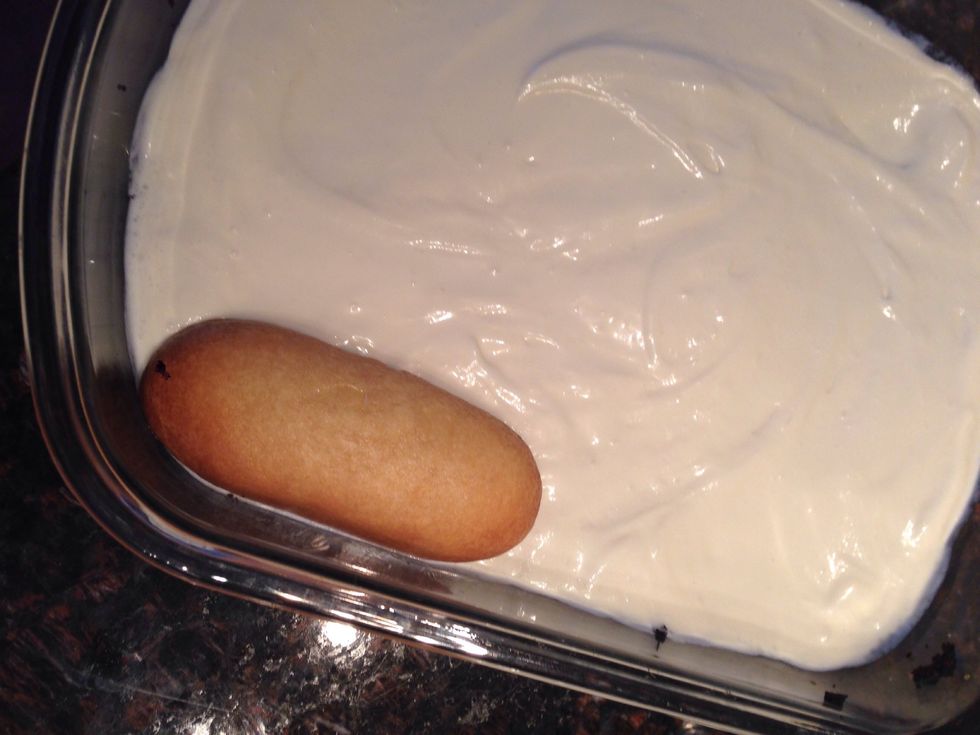 Place the lady finger on the cream cheese mixture layer.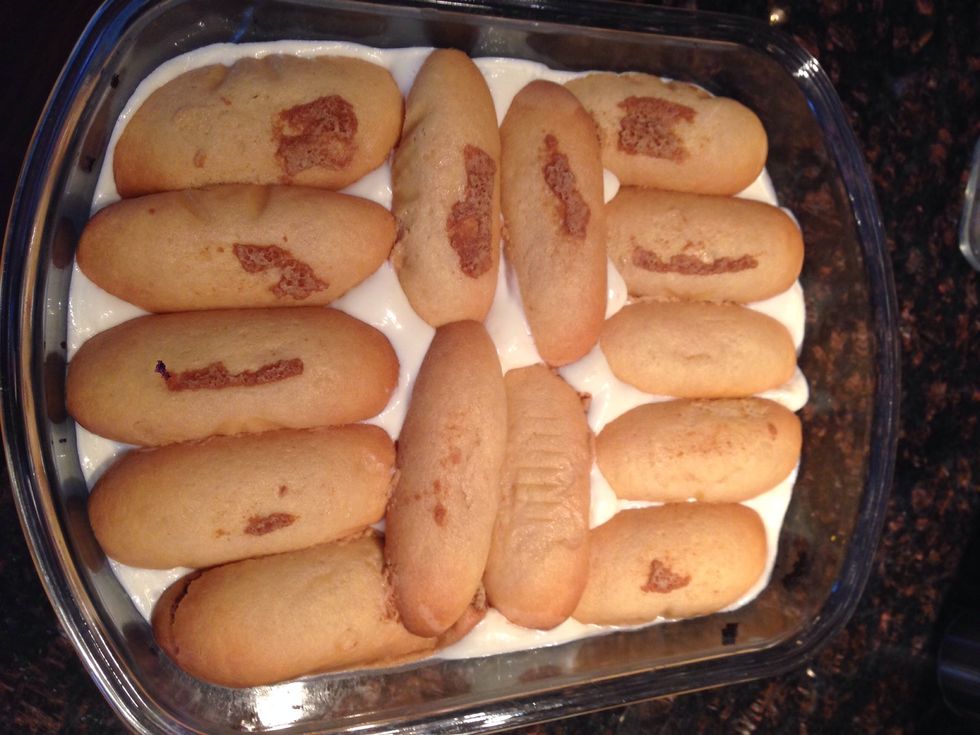 Continue until it is covered. I used large lady fingers, but smaller ones are easier to use.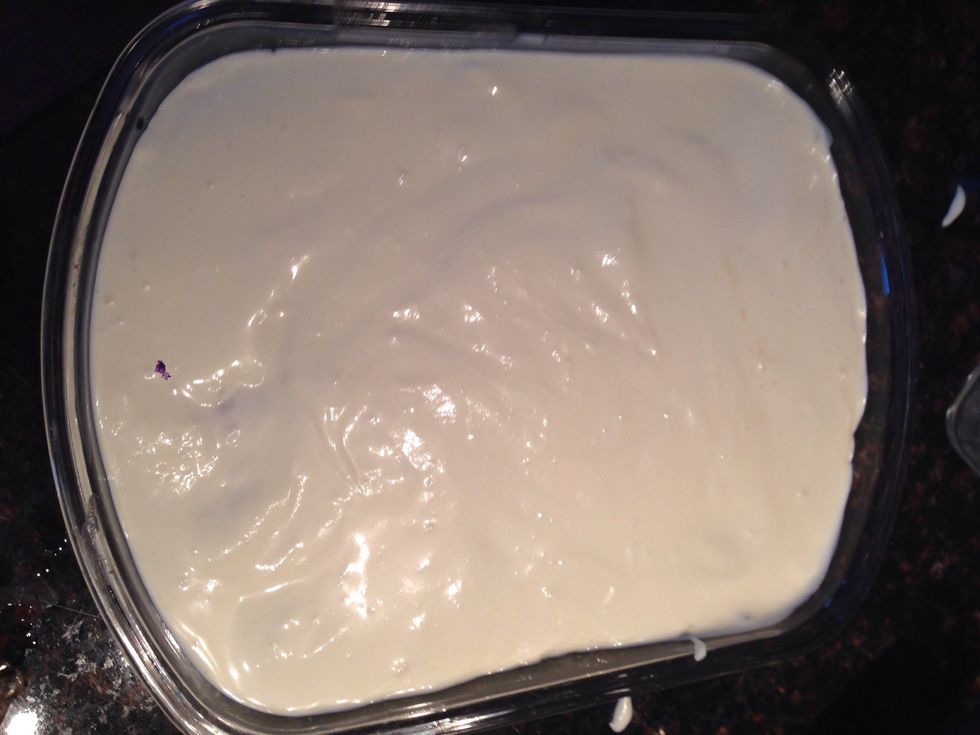 Pour the remaining cream cheese mixture on top of the lady fingers and spread so that they are evenly covered.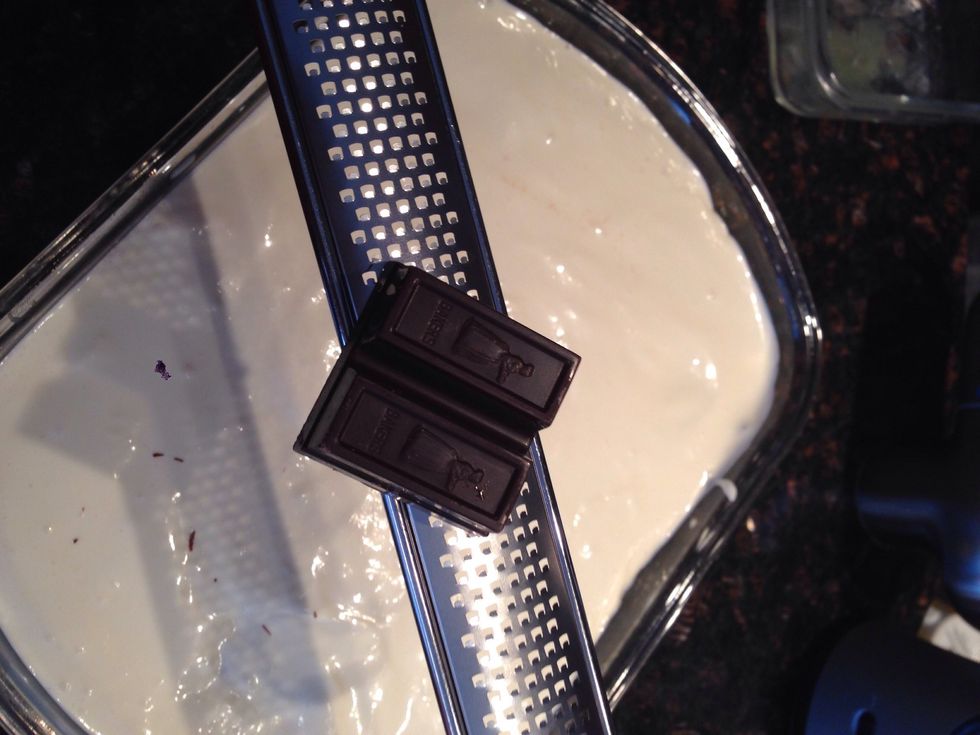 With a zester, or a grater, grate a square of bakers chocolate over the cream cheese layer.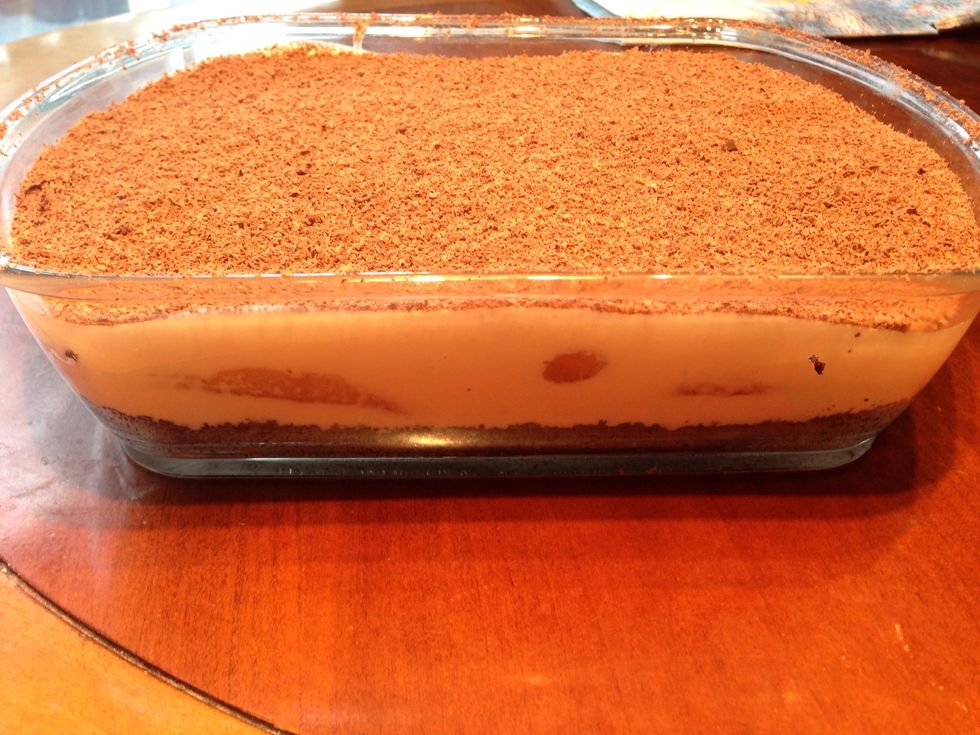 And voila! :)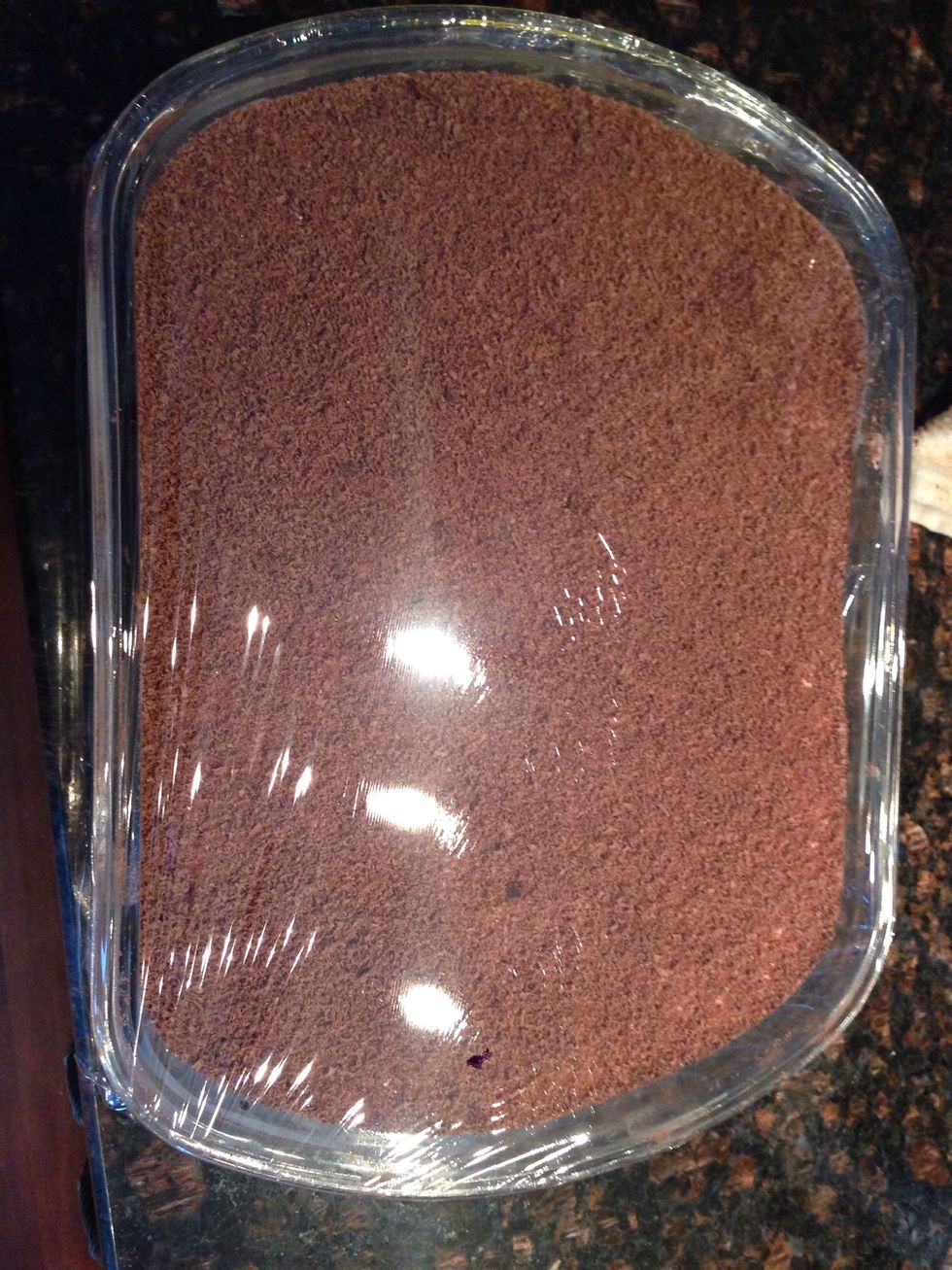 Cover with plastic wrap and refrigerate for a few hours or until ready to serve! Enjoy!
2.0c Oreo Cookie Crumbs
1/2c Melted butter
4.0 Eggs (separated)
3/4c White sugar
500.0g Cream cheese (softened)
1/2c Coffee
1/4c Rum or Kahlua
2.0 Packages of Lady Fingers
1.0 Bakers Chocolate Square