Heat the oil in a heavy-based saucepan over medium heat. Add the onion and garlic. Cook, stirring, till onion is tender. Add meat, breaking it up with a wooden spoon, stirring till meat is brown.
Add the sauce, wine and caster sugar then season with salt and pepper.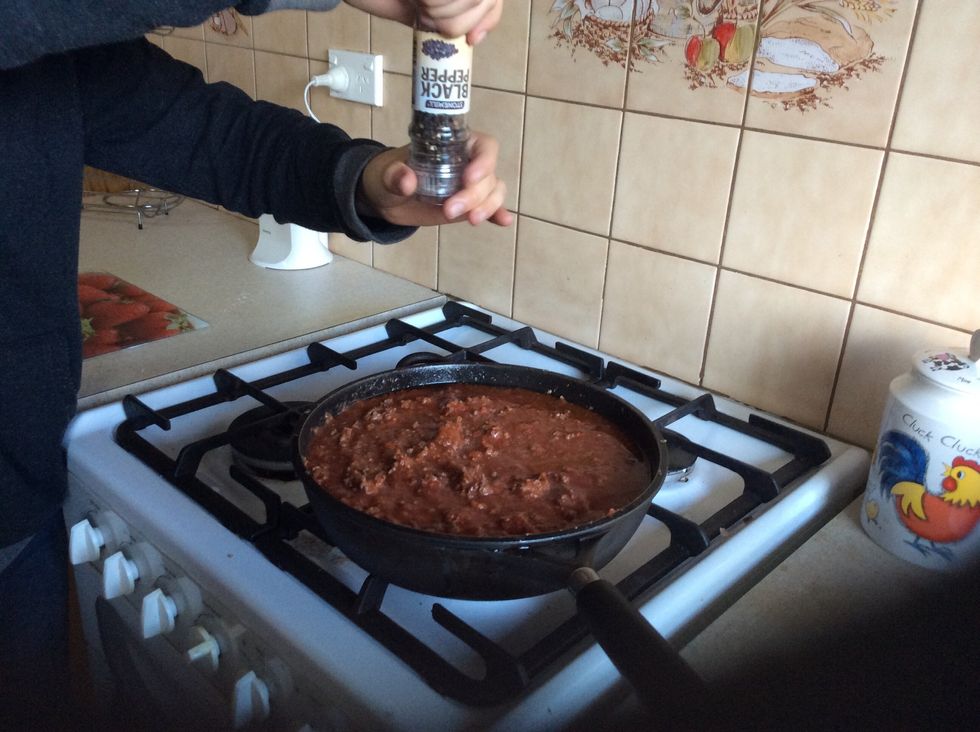 Bring to boil. Reduce heat to low and allow to simmer uncovered for 40 minutes or till sauce has thickened. Then remove from heat.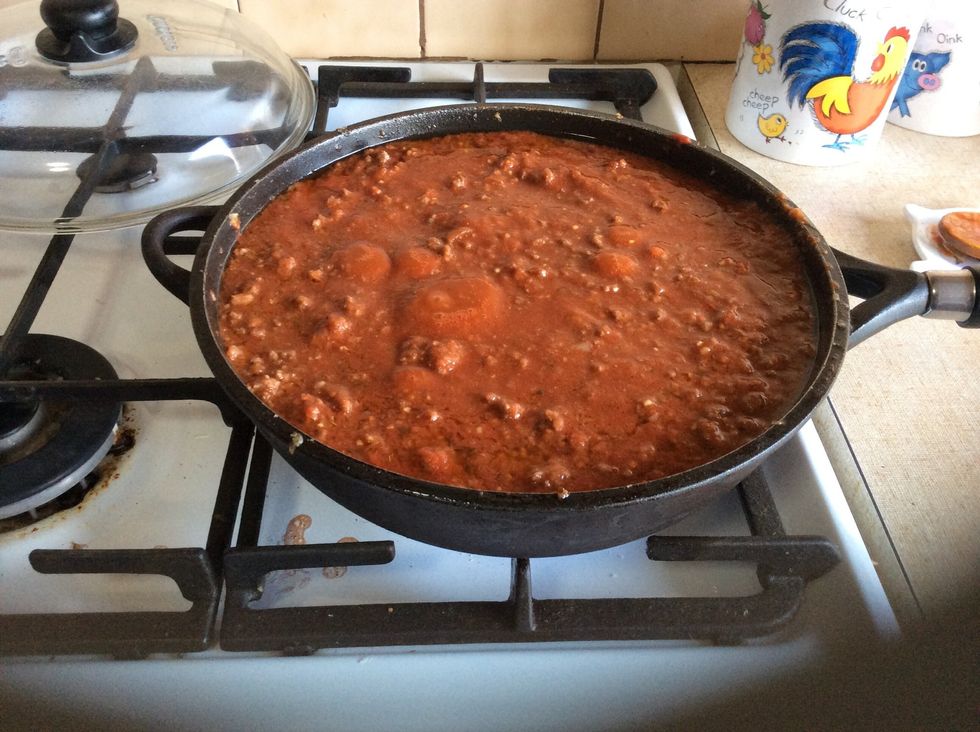 Before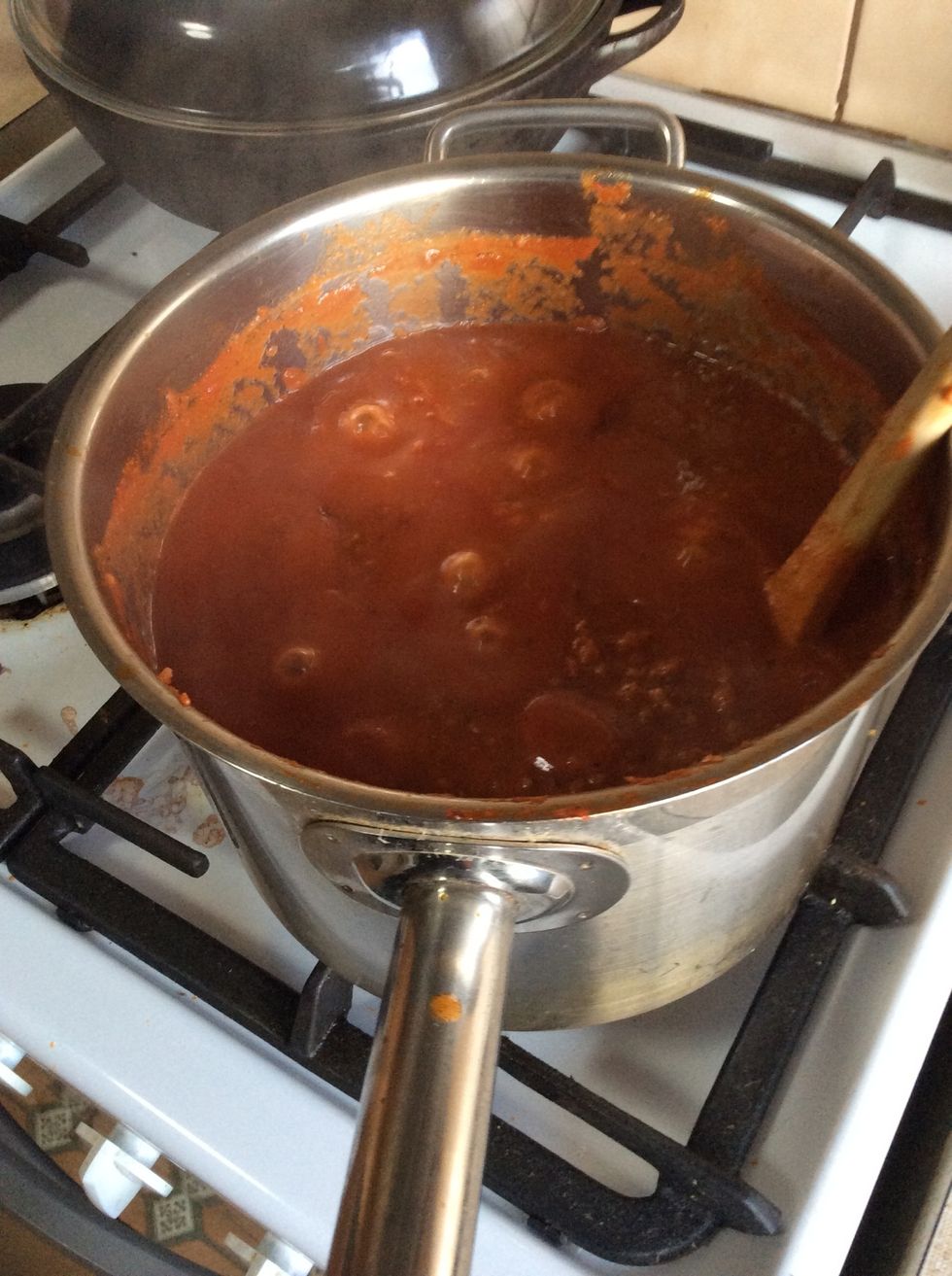 And after. I have changed saucepan's for mine was too full.
Preheat oven to180°/160° fan-forced. Lightly grease a 7cm deep square baking dish.
Spoon 1/2 a cup of mince over base of dish. Arrange 1/4 of the pasta sheets on top of the mince. Spoon 1/3 of the remaining mince onto the sheets, drizzling it with 1/3 of the cream and cheese.
Repeat layers twice, then top with the remaining pasta sheets, cream and cheddar cheese. Sprinkle with parmesan and cover loosely with foil.
Bake for 45 minutes then remove the foil. Bake for a another 15 minutes or till pasta is tender and cheese golden. Stand for 10 minutes before serving.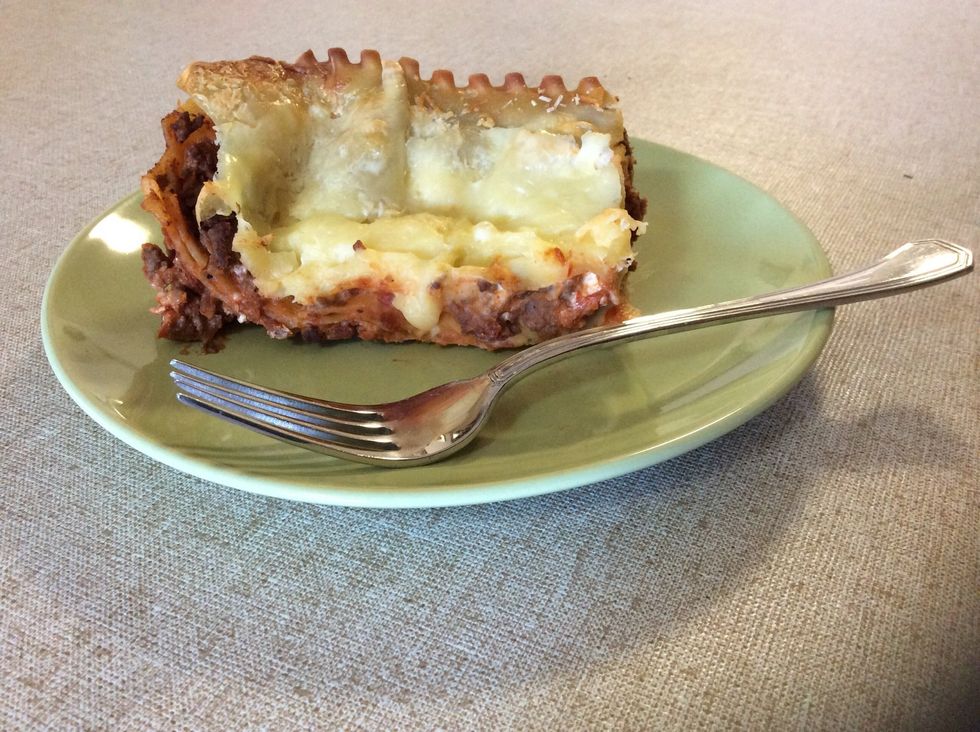 Hope you enjoy this great meal.
2.0tsp Olive oil
1.0 Brown onion, finely chopped
2.0 Garlic cloves, crushed
600.0g Lean beef mince
750.0g Bottle tomato pasta sauce
1/2c Red wine
1.0tsp Caster sugar
250.0g Packet of dried lasagna pasta sheets
2.0c Thickened cream
2.0c Grated cheddar cheese
1/4c Grated Parmesan cheese