This is the recipe of the most amazing ice cream. It's a combination of a sorbet and ice cream, and it only takes about 15 minutes to do the first steps.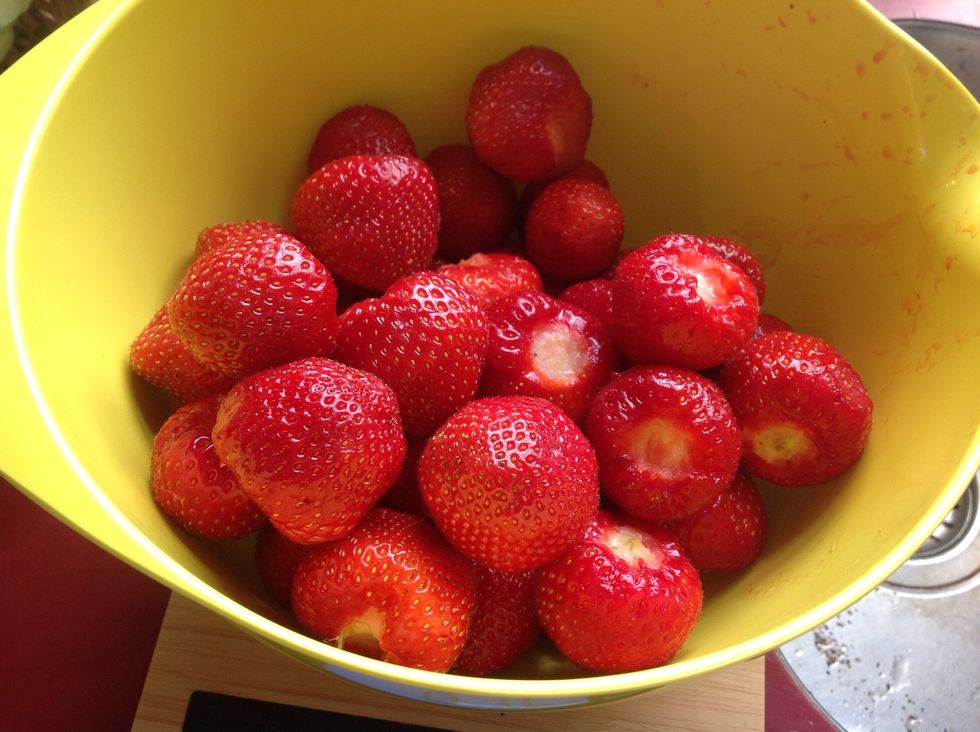 Remove the leaves by turning them around. Wash the strawberries.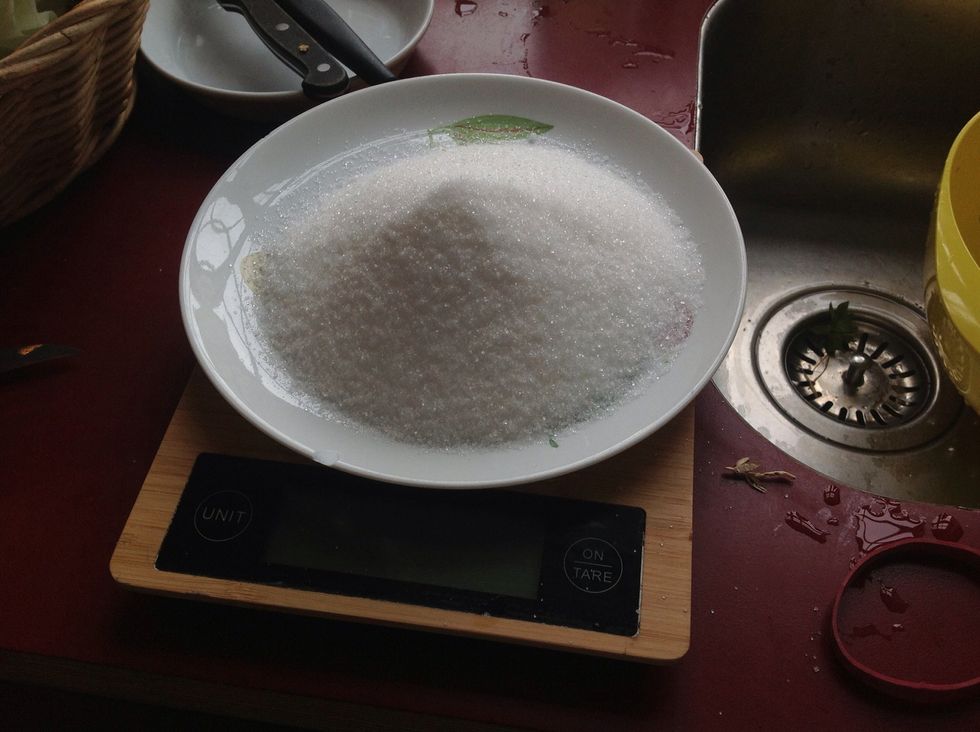 Weigh up the sugar.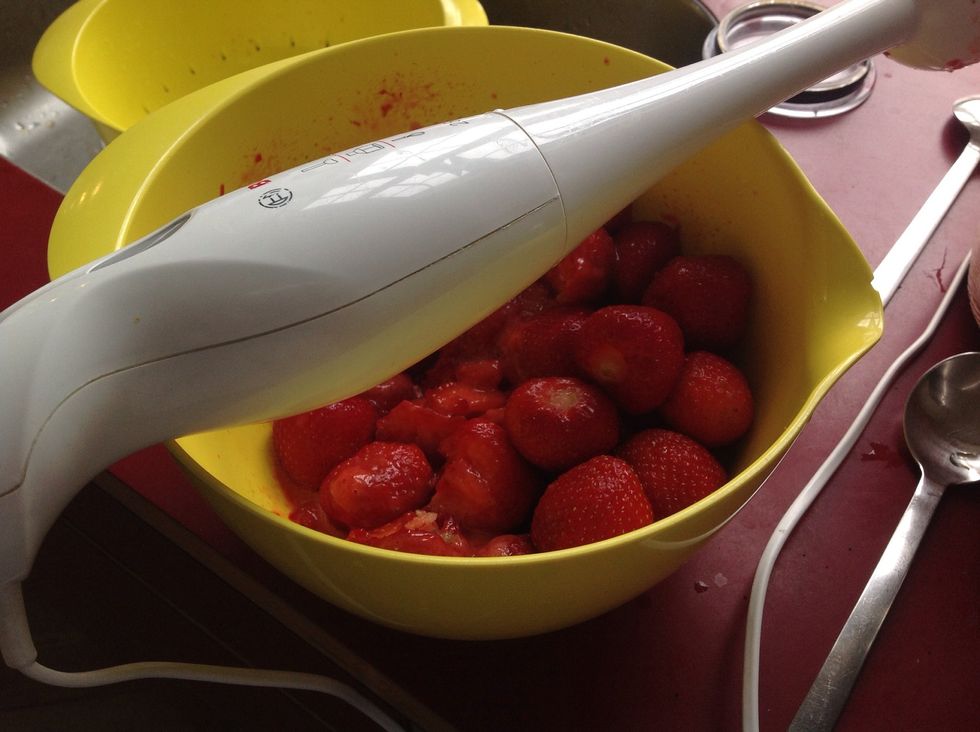 Blend the strawberries, I use a hand blender but they will turn out the same in a regular blender.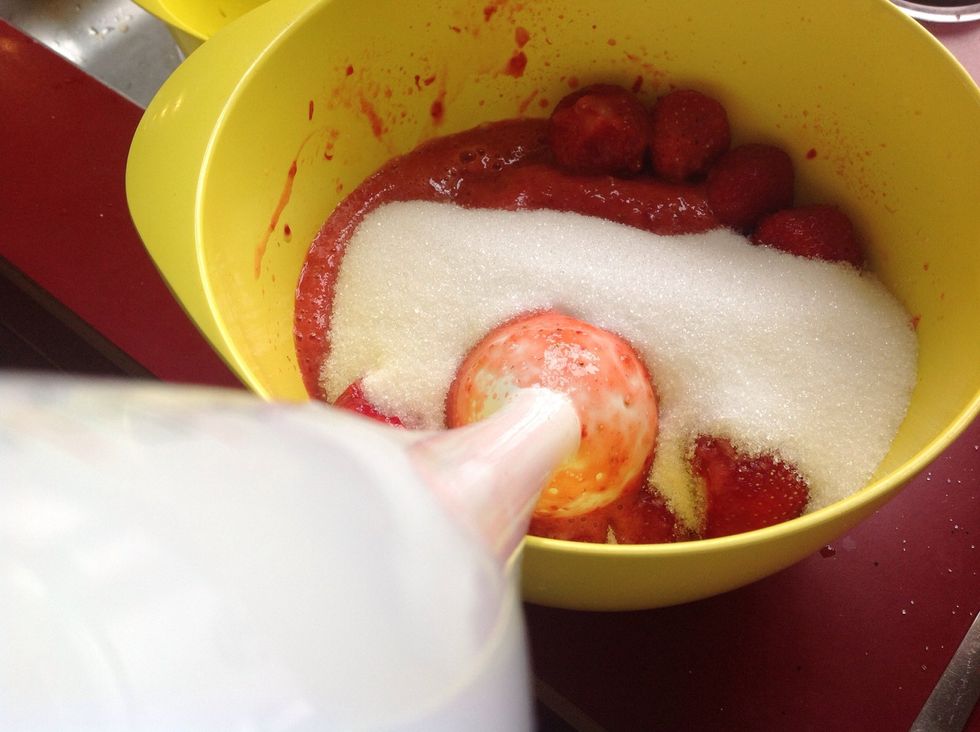 Mix with the sugar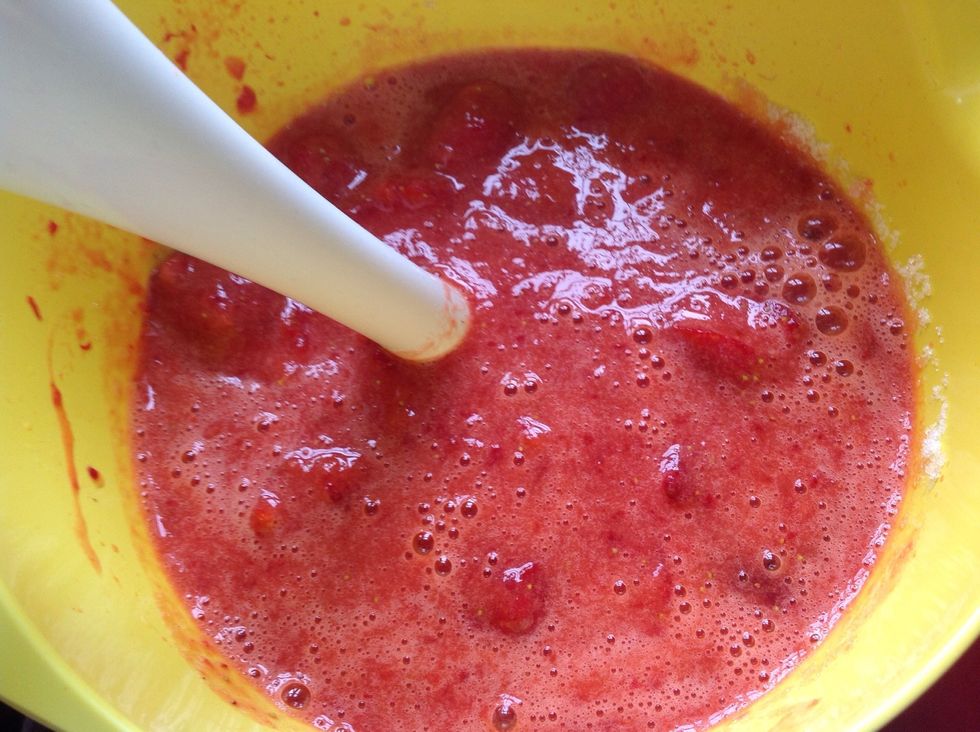 Keep blending until there are no chunks left.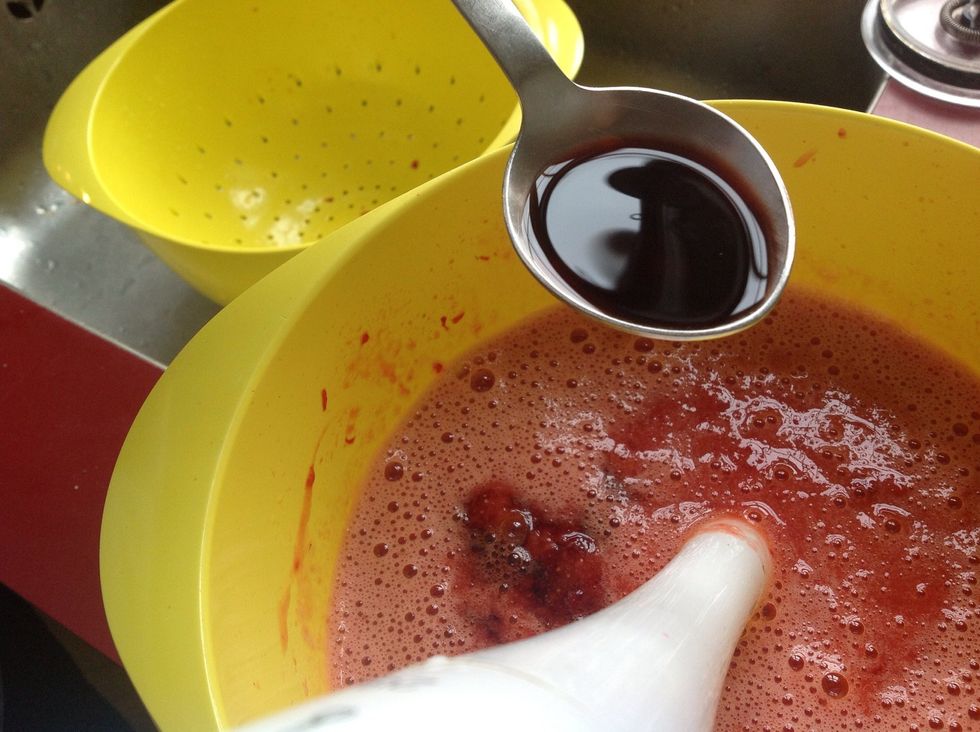 And then ad the balsamic vinegar. The vinegar really brings the flavor to its point, and it also make a nice color😋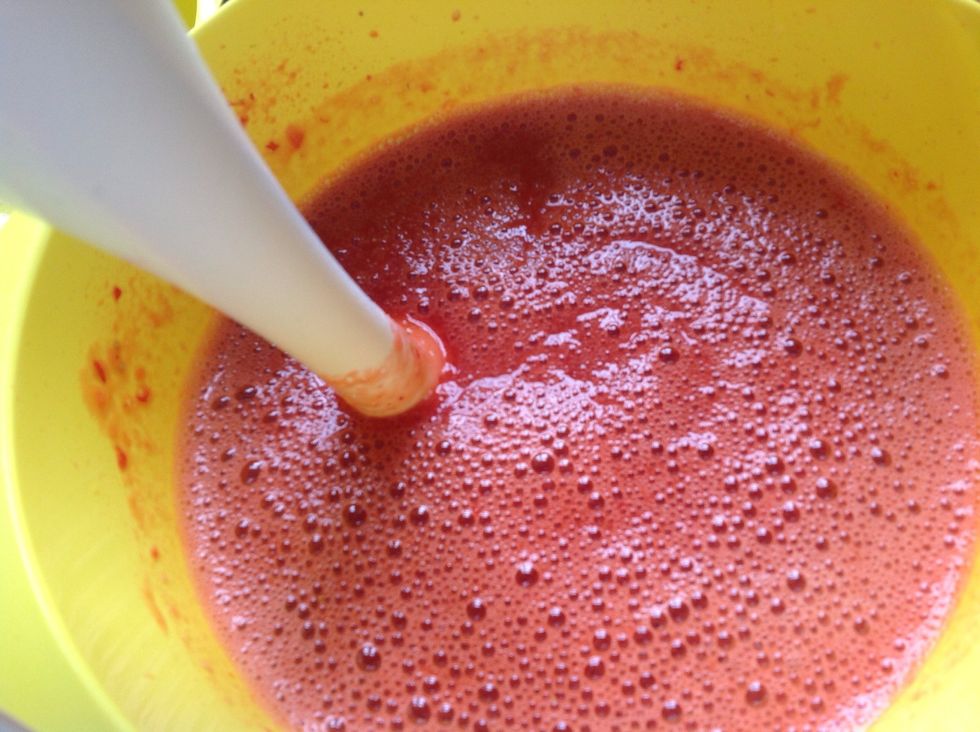 All done!
Put a lit on or cover it.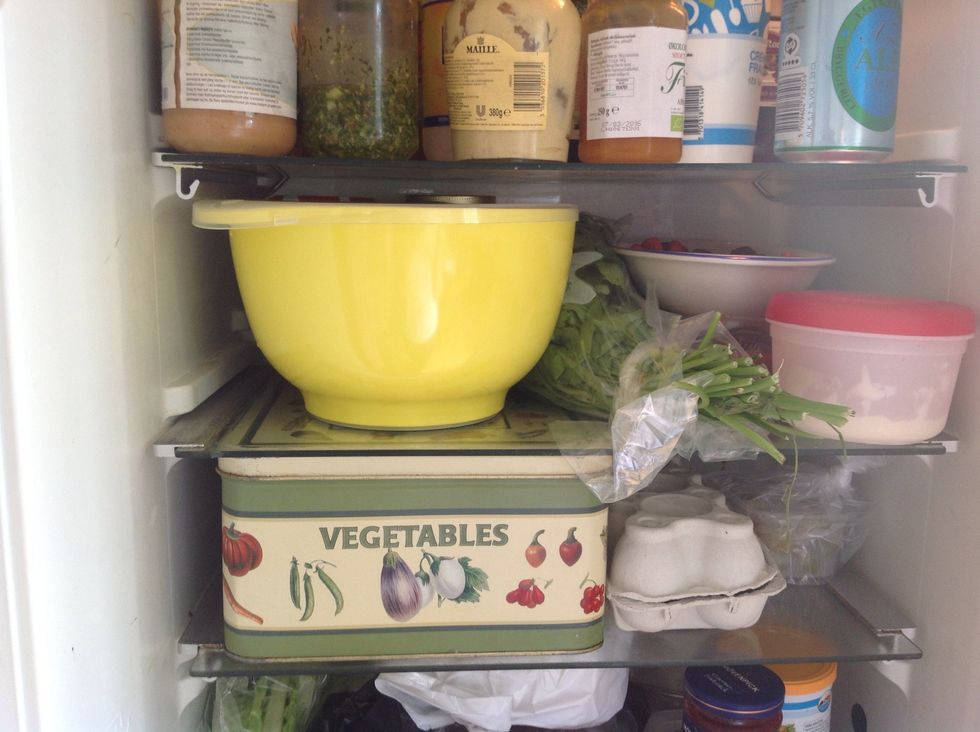 Put in refrigerator for about 2-3 hours 💎
Whip the cream.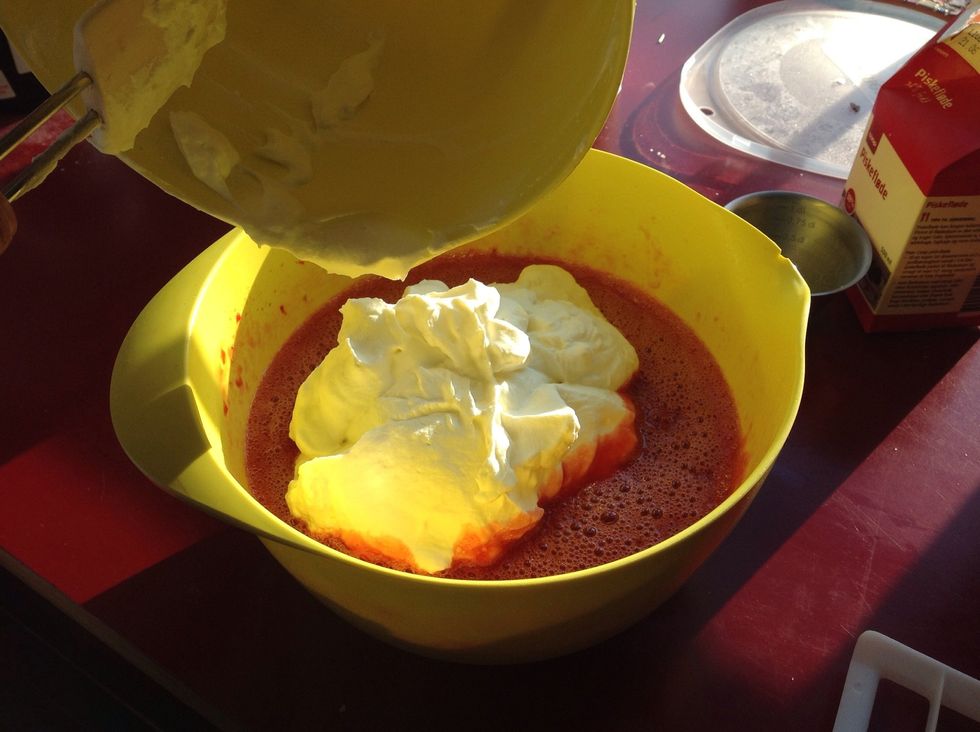 Add it to the strawberry mix.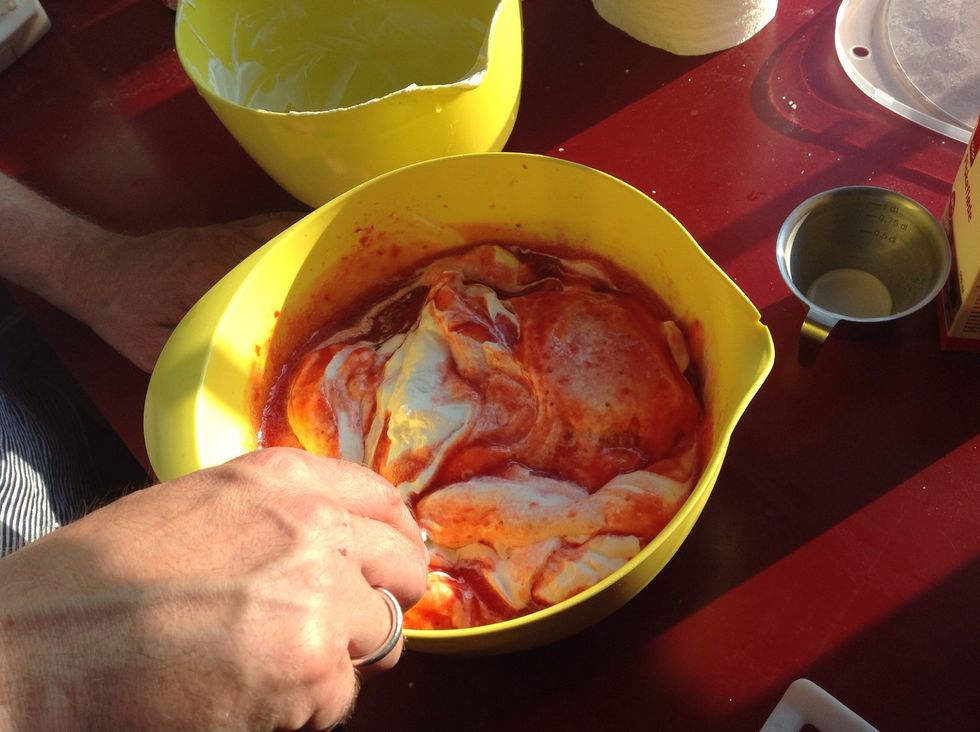 Mix it!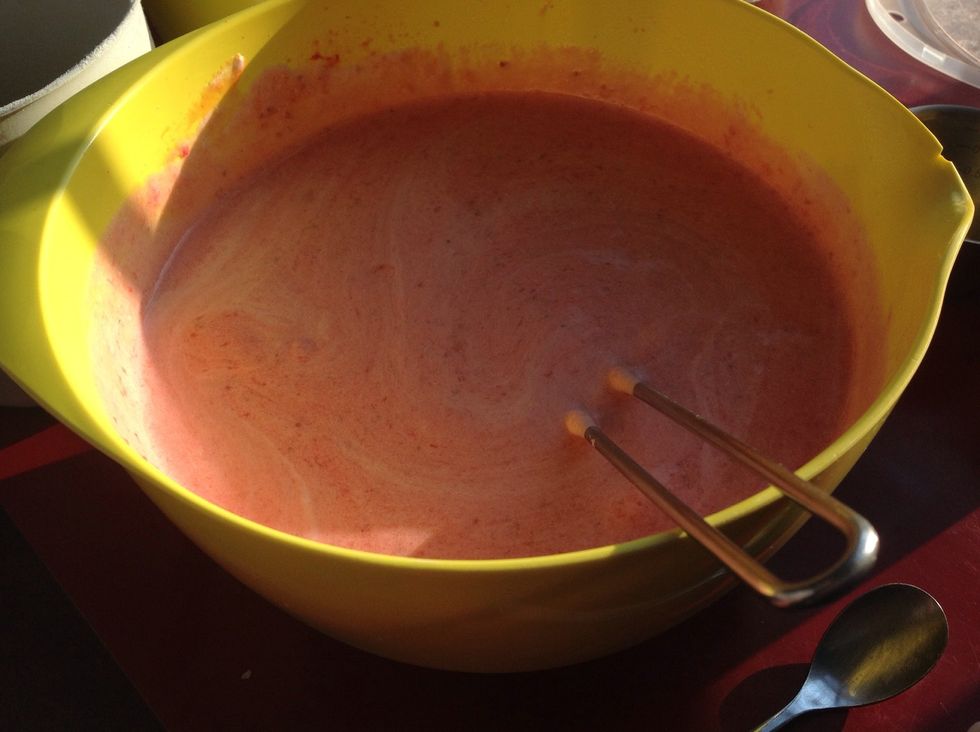 Now you have 2 opportunities, either you can load it in some boxes in the freezer or...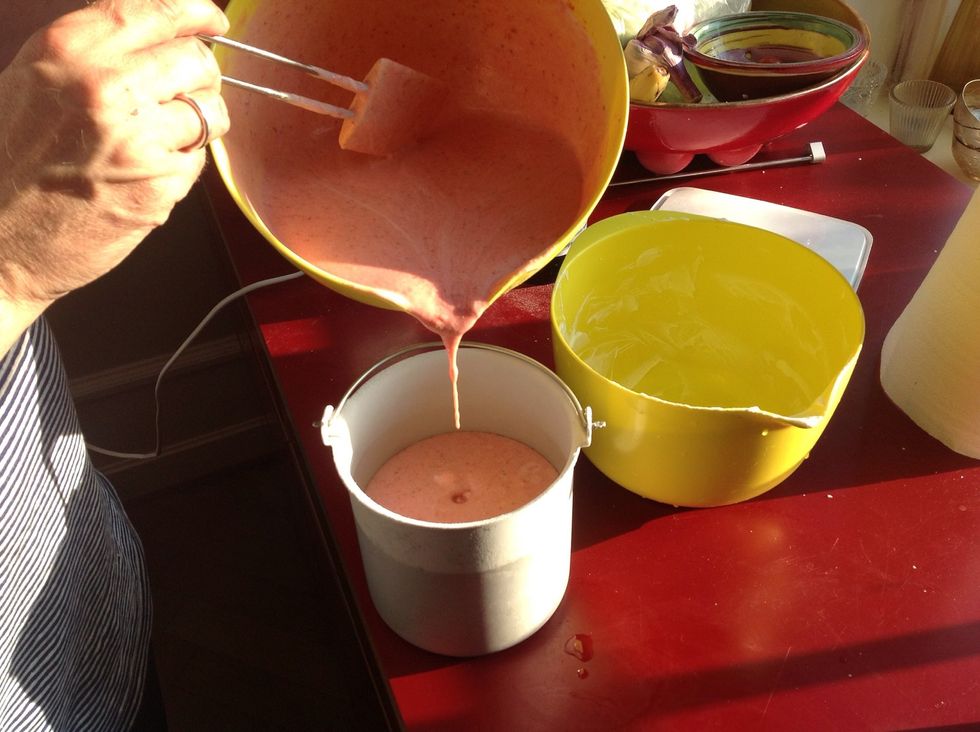 You can put it in your ice maker. Then it becomes fluffy and light🍧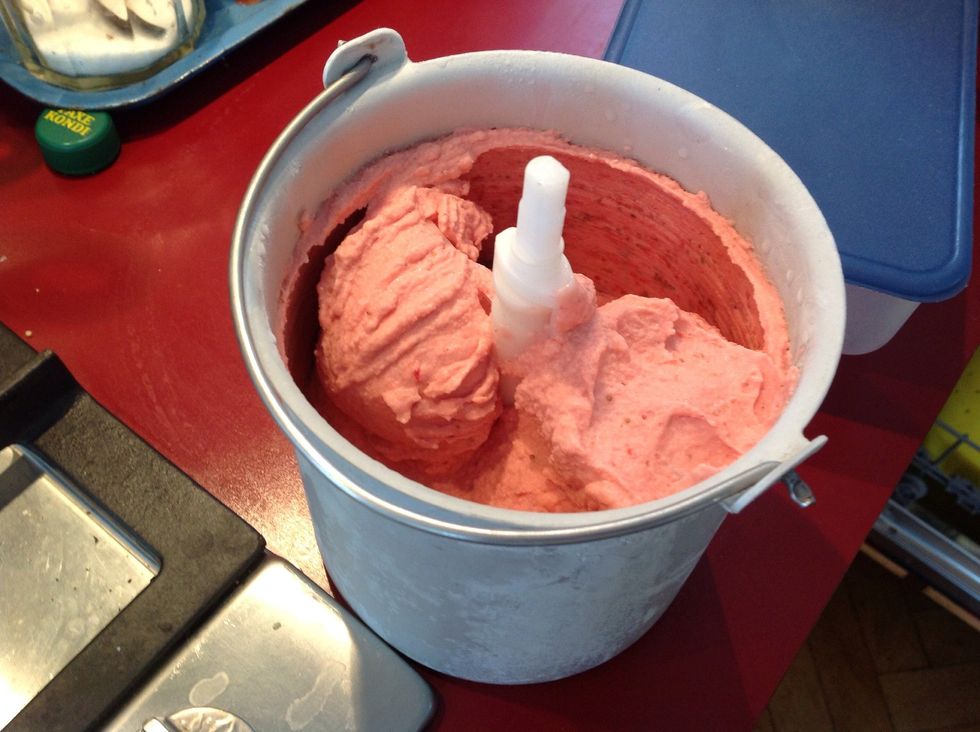 Done from the ice maker.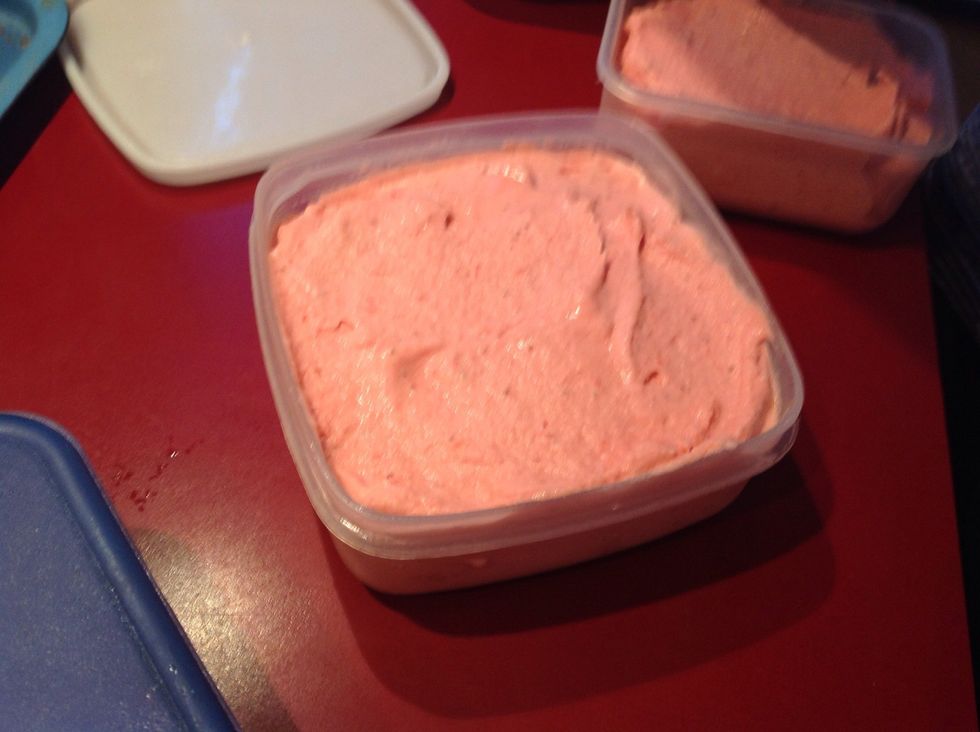 Store it in the freezer for one night, and there you have it THE MOST AMAZING STRAWBERRY ICE-CREAM!
Goes great with pancakes and nuts!💝
450.0g Fresh strawberrys
150.0g Fine sugar
1.0Tbsp Balsamic vinegar
150.0ml Whipped cream