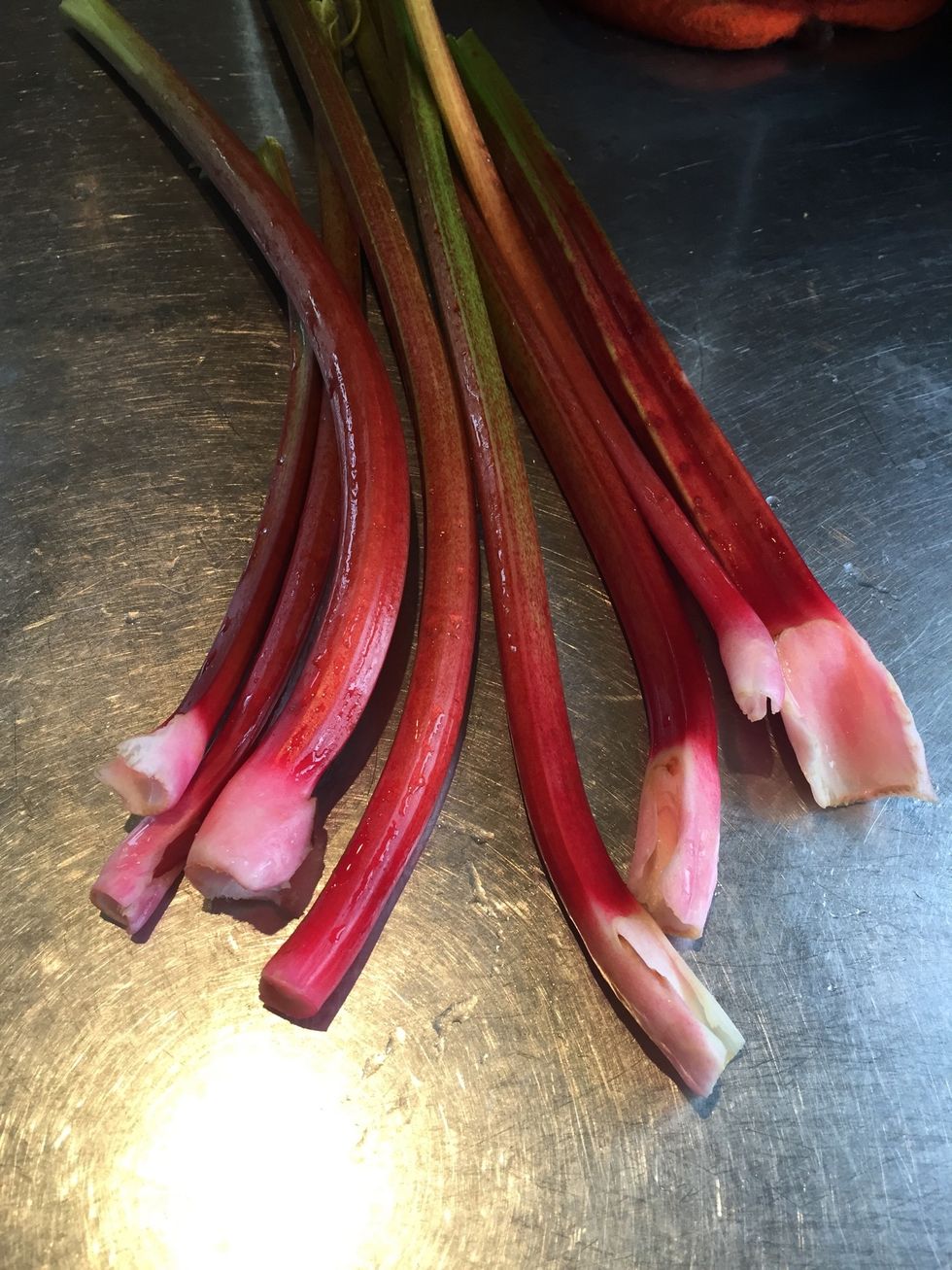 Take some rhubarbs (around 500g). Remember the foot of the stem, that's what taste good.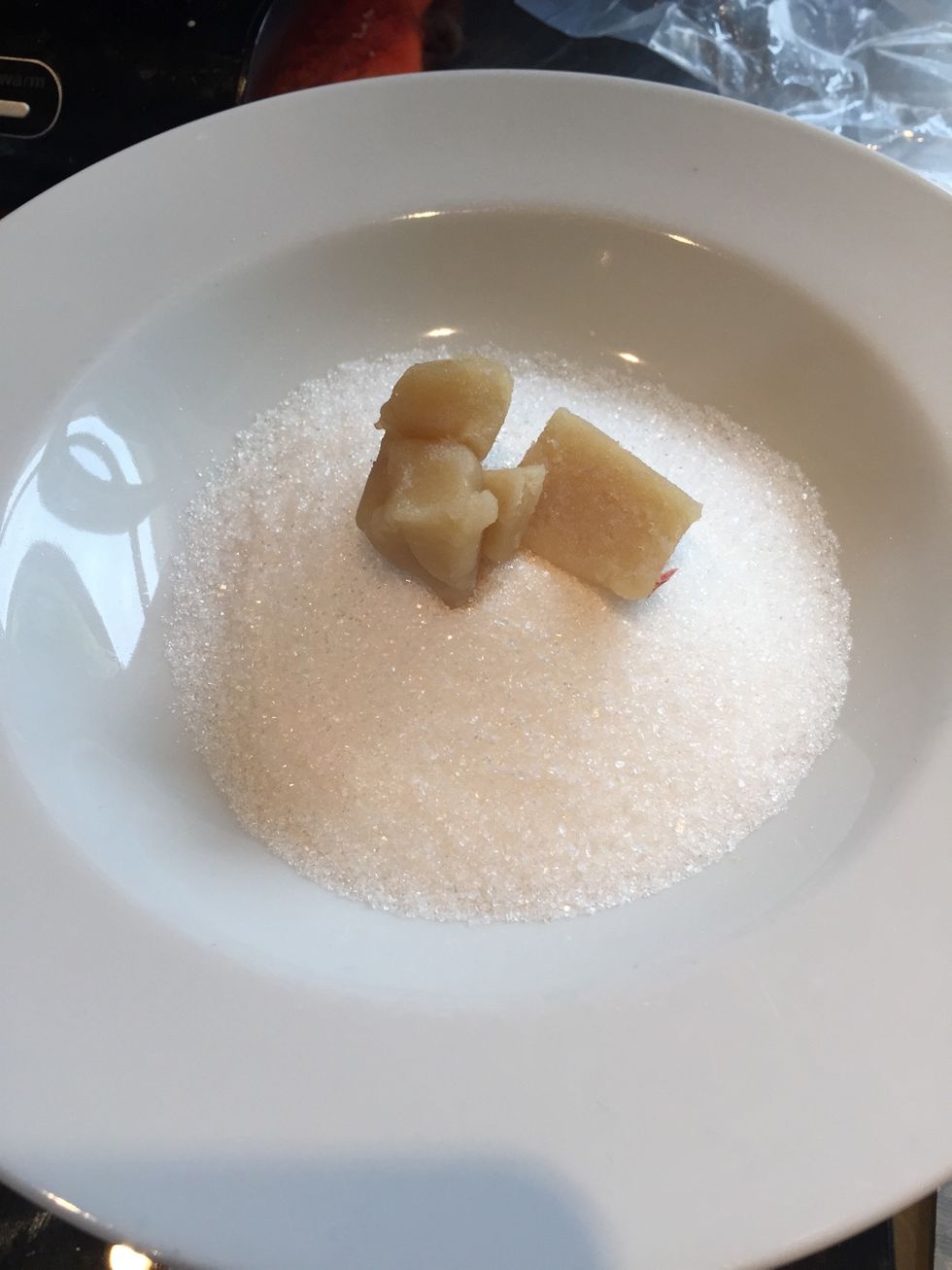 Add 100g of sugar and 50g (just a piece) of marzipan (can be left out), to the rhubarbs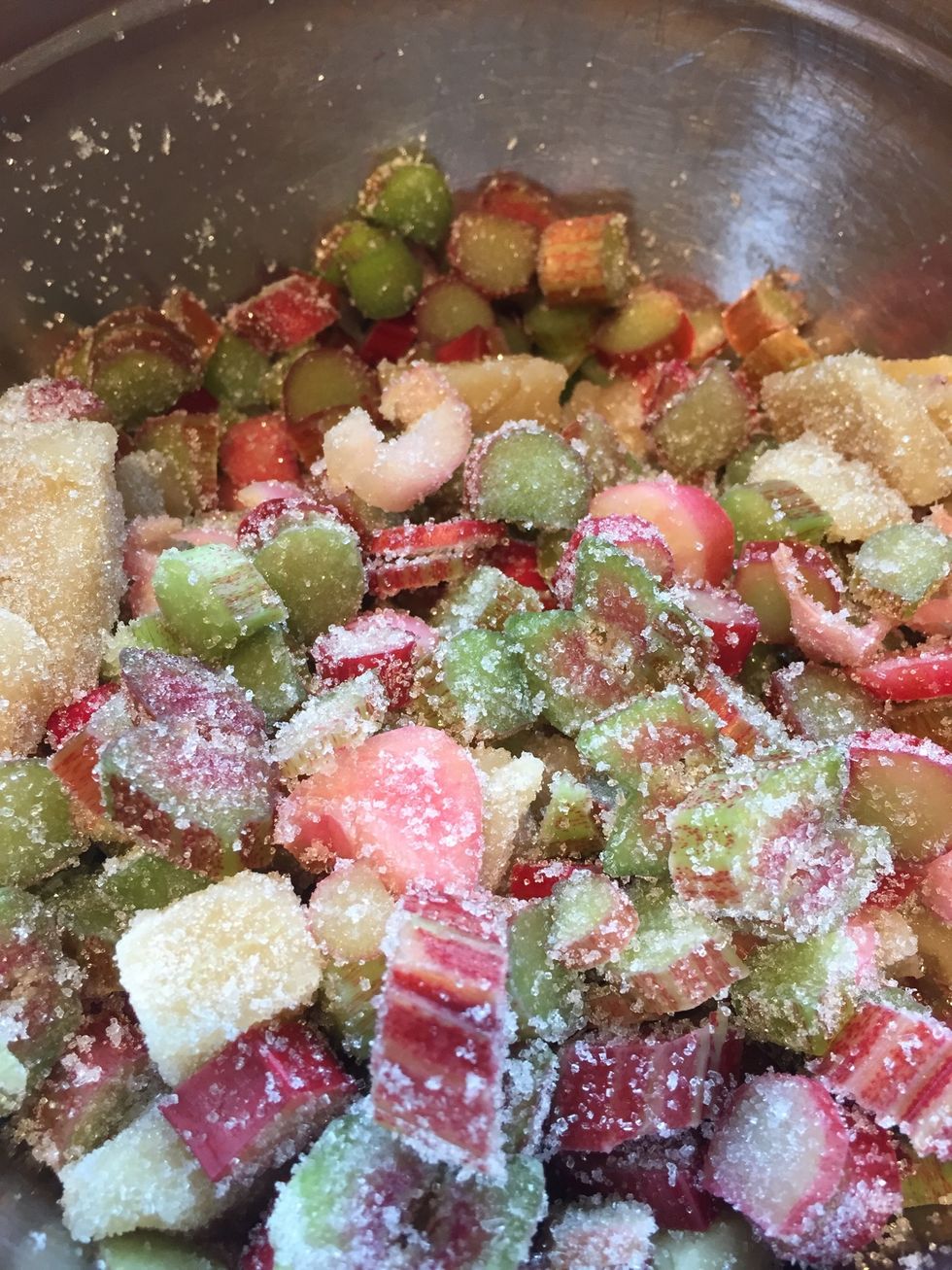 Set aside to dissolve the sugar.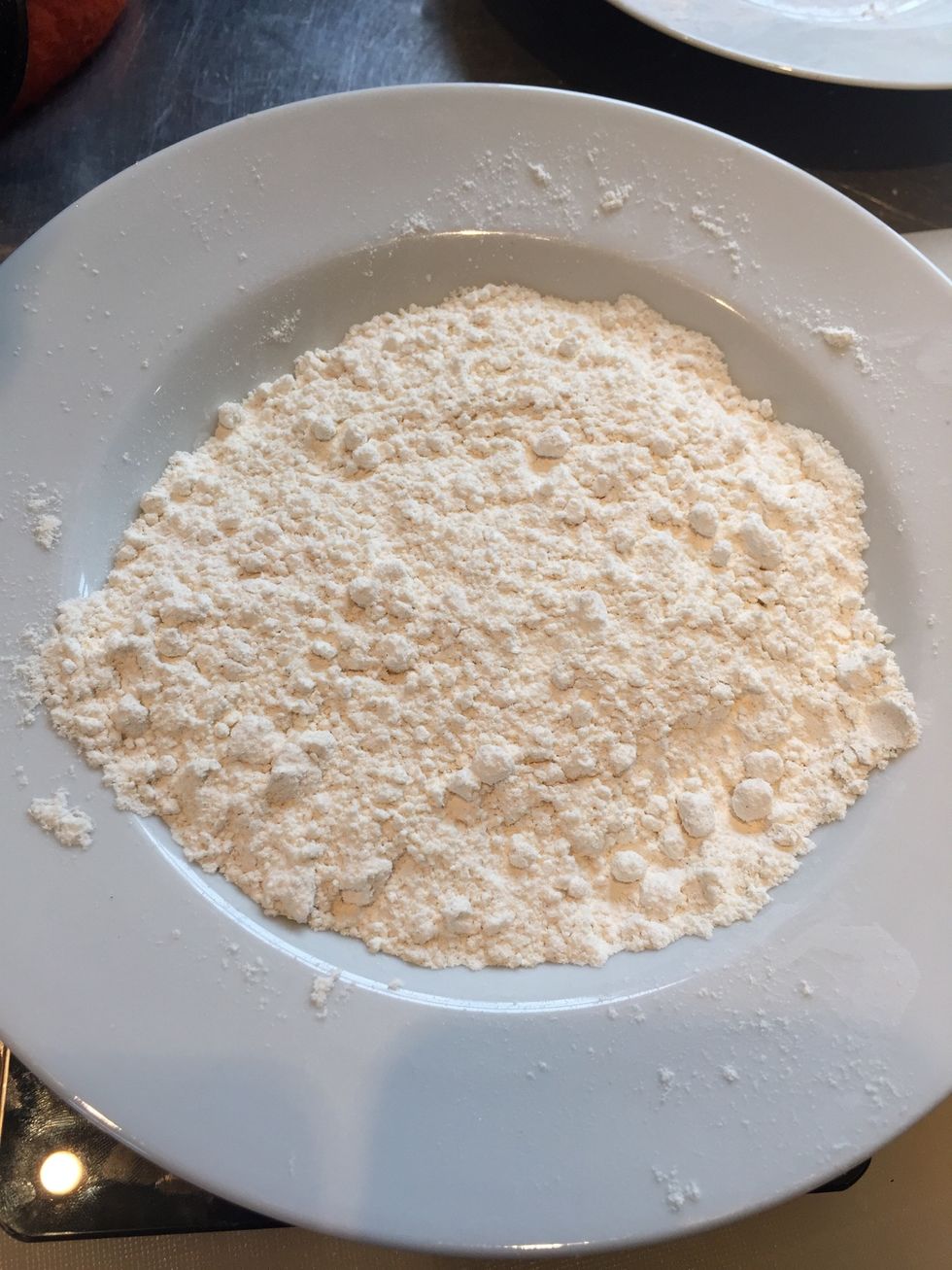 Add flour to a separate bowl.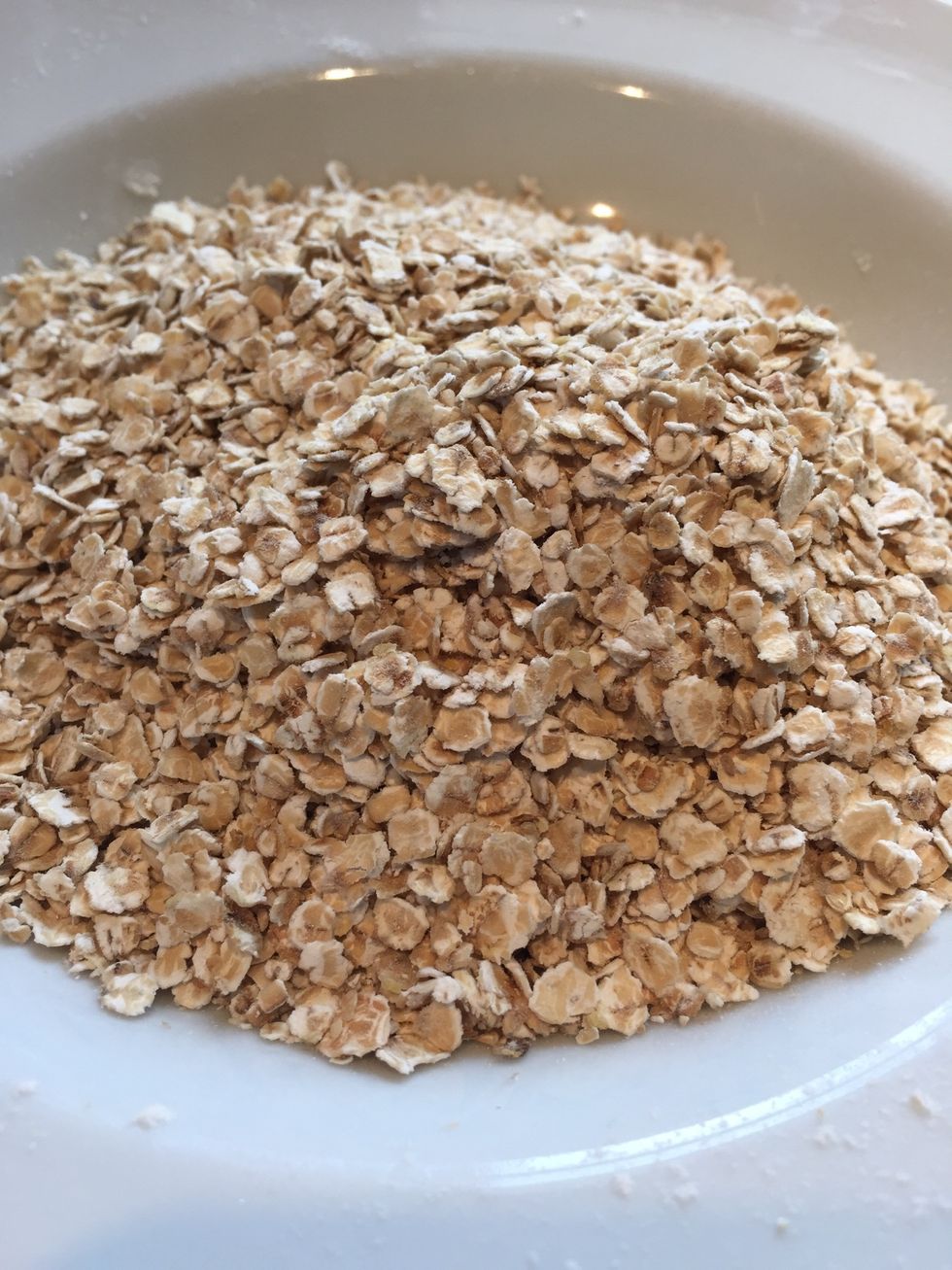 Add 85g of oats to the second bowl.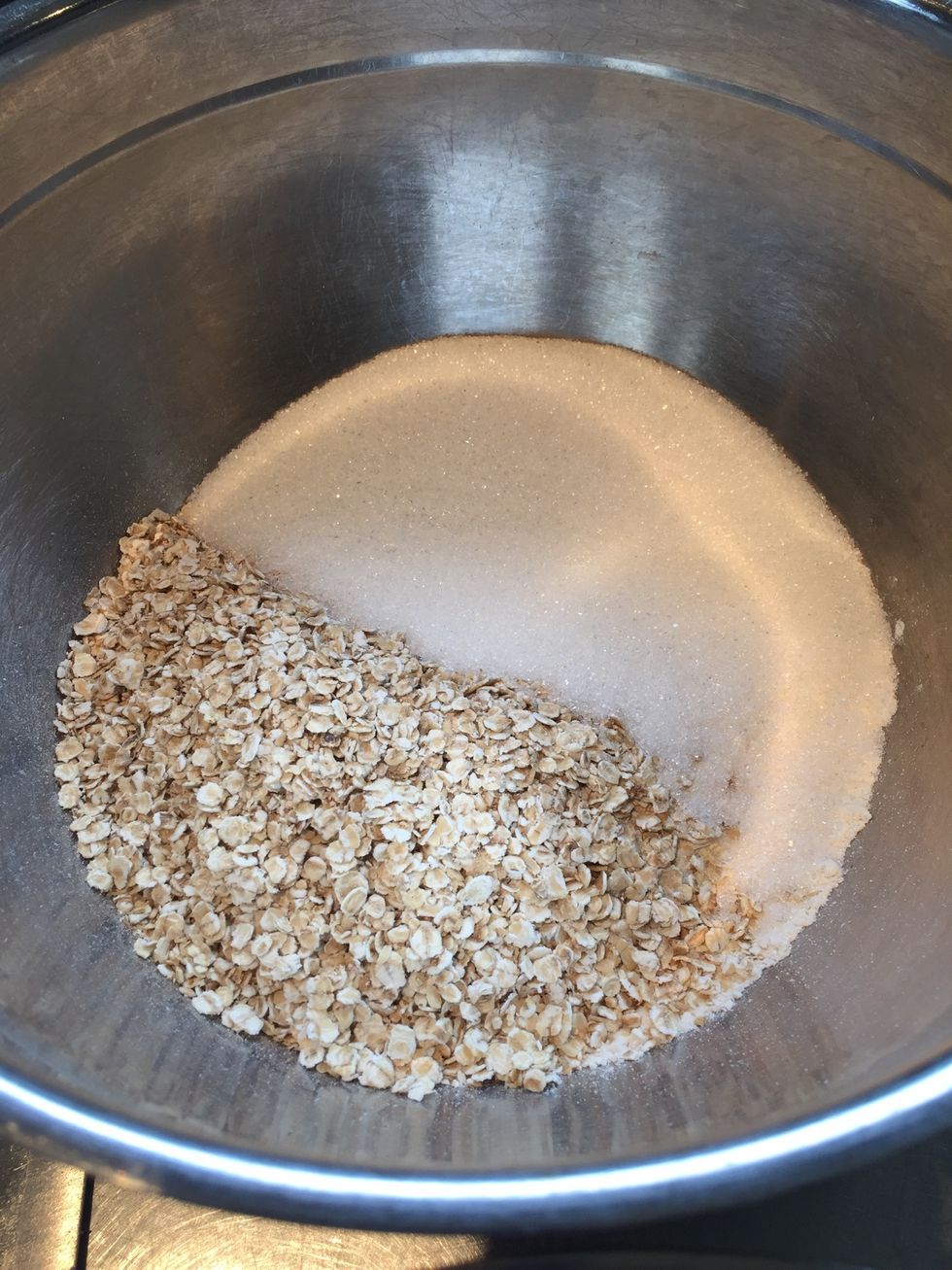 Add 200g of sugar to the bowl.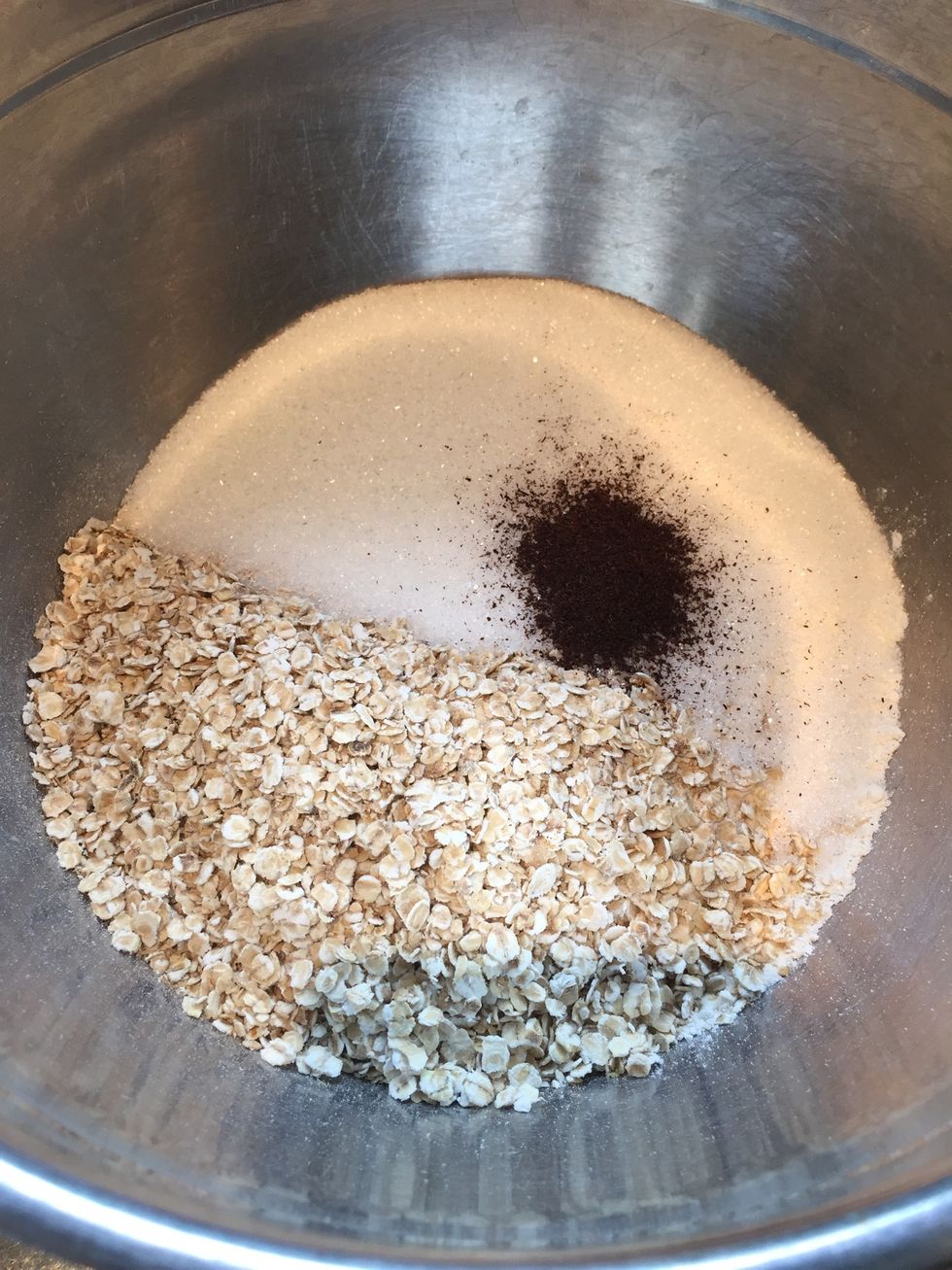 And 2 tsp vanilla powder.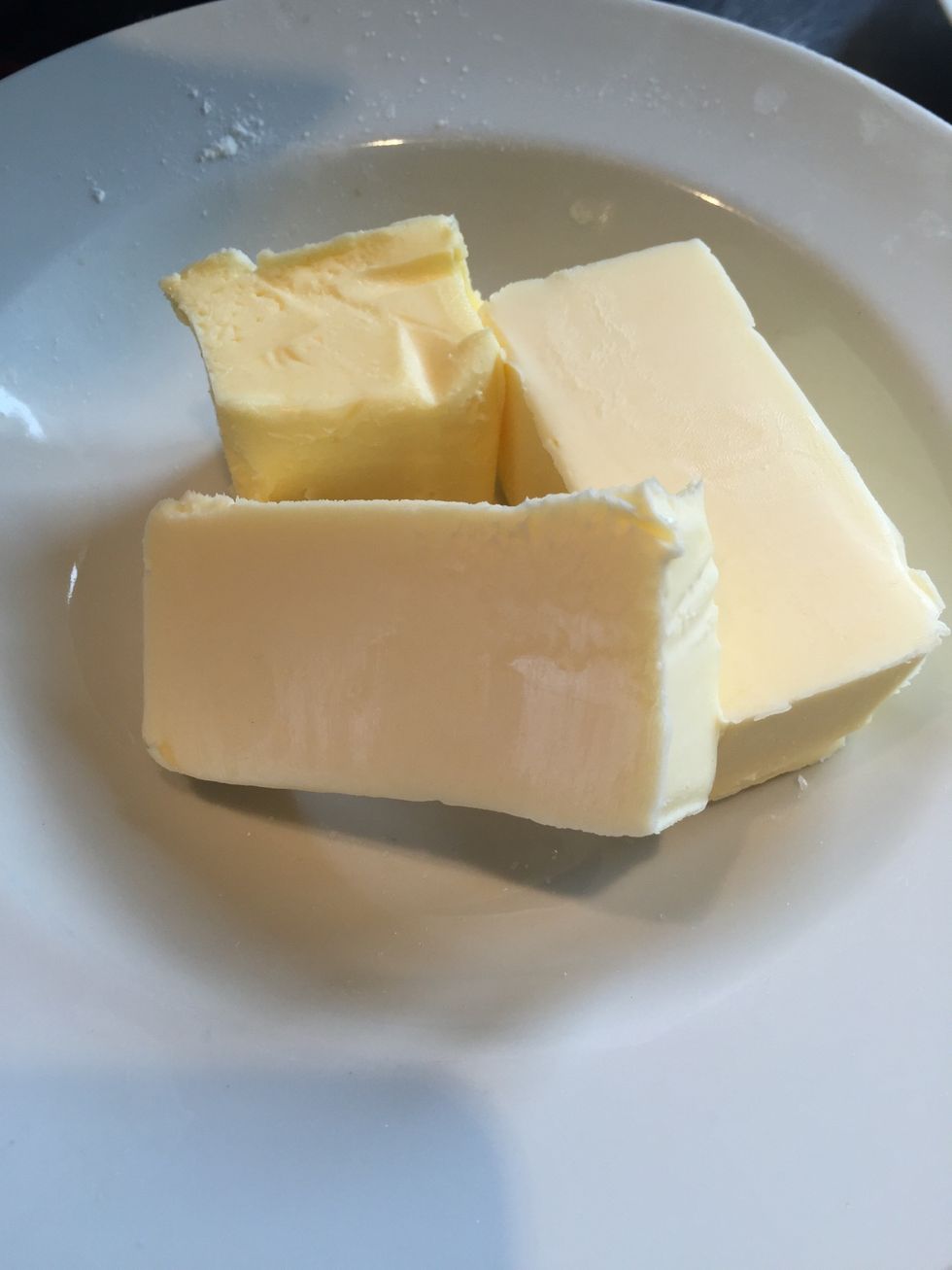 Take your soft butter and whip the dry ingredients with it.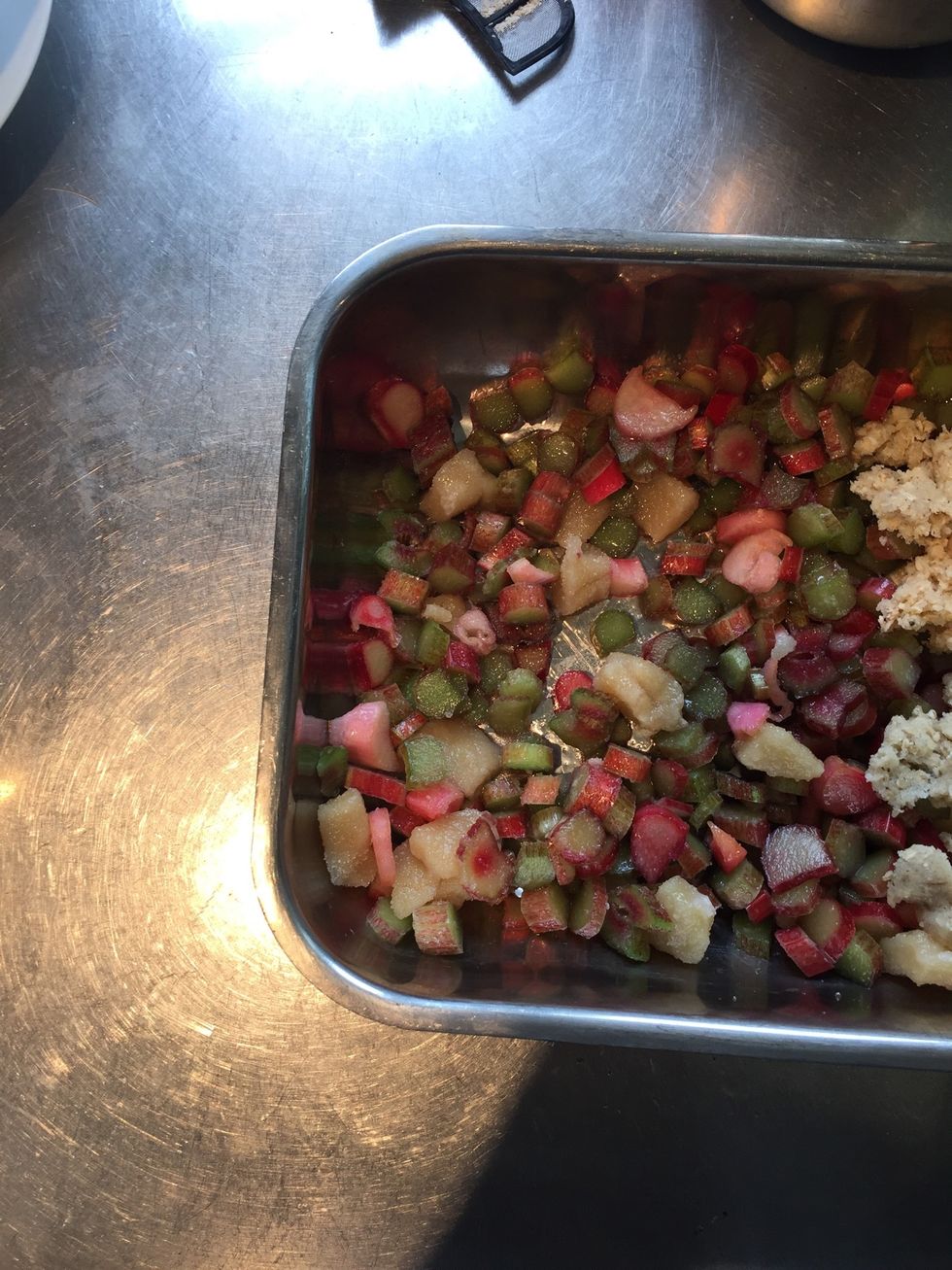 Spread out your sweet rhubarbs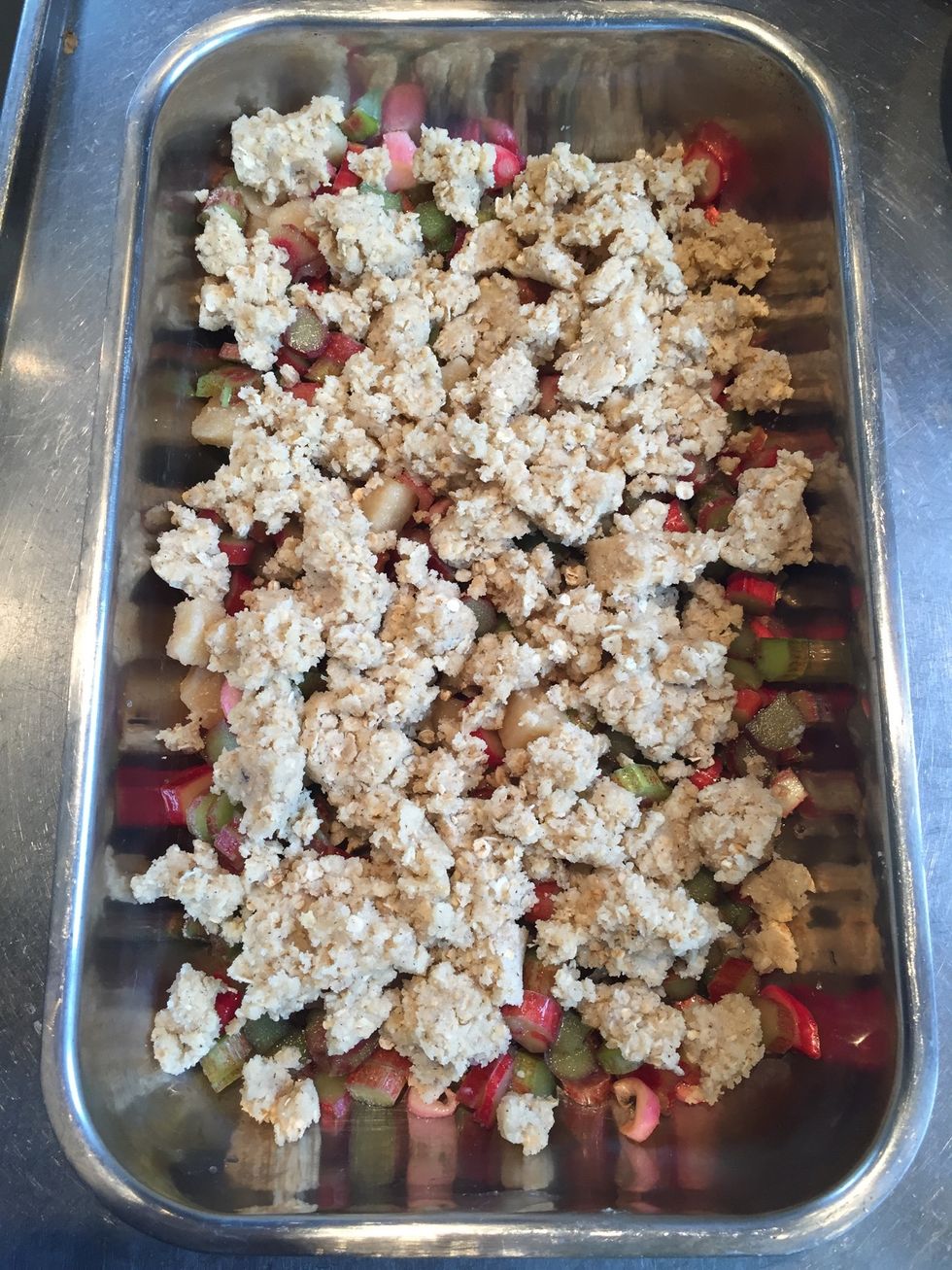 Add your crumble to the rhubarbs.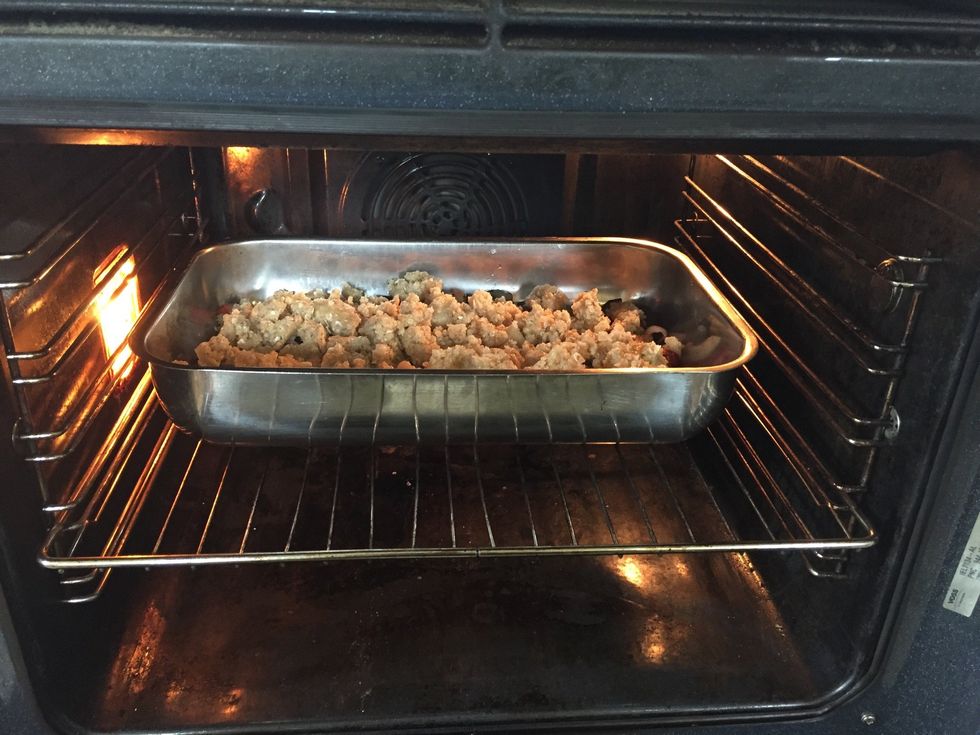 Bake in oven for 150C or 300 Fahrenheit in 30-40mins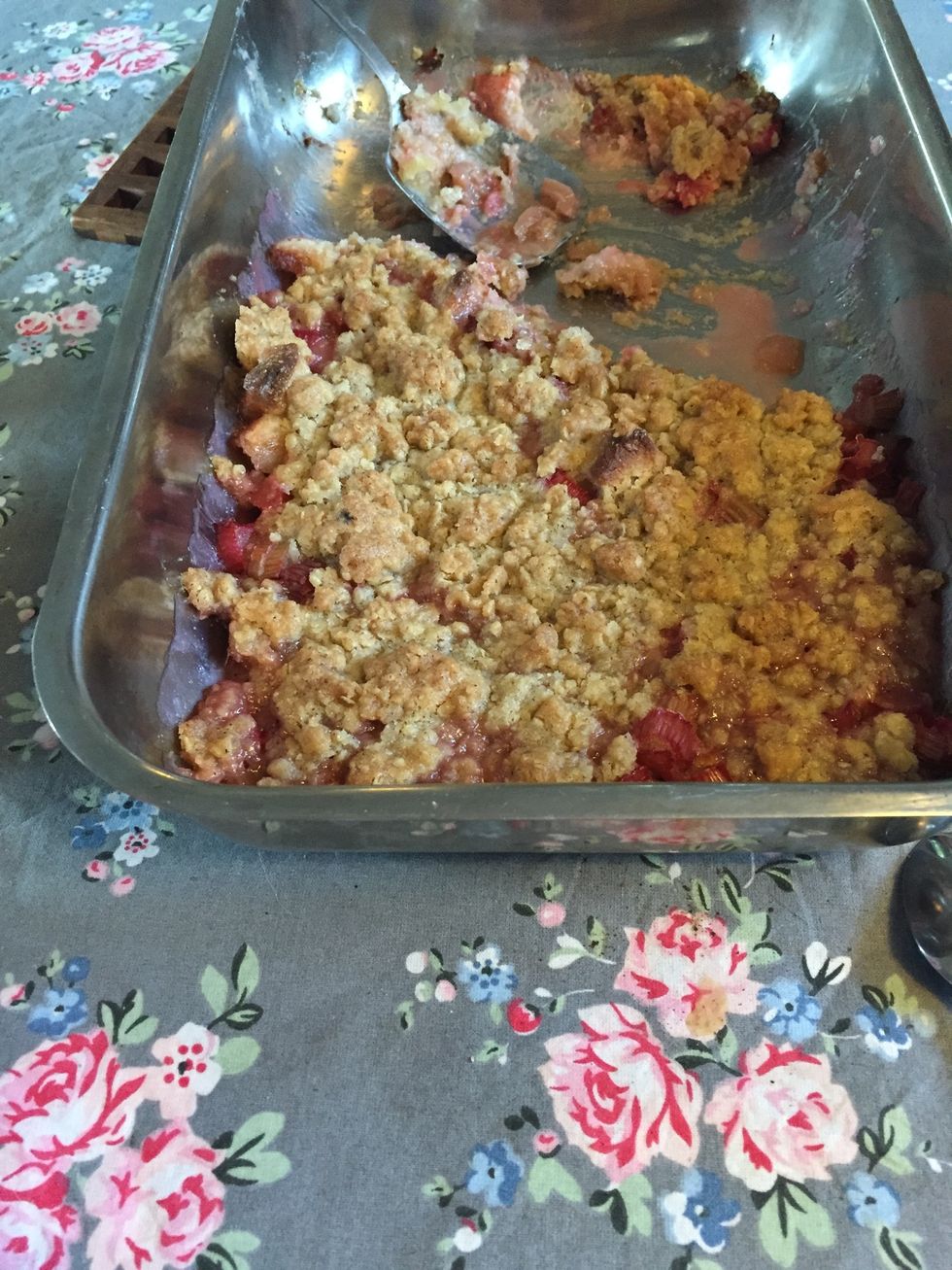 My family attacked the cake before I could take a picture, so this is the best I could do.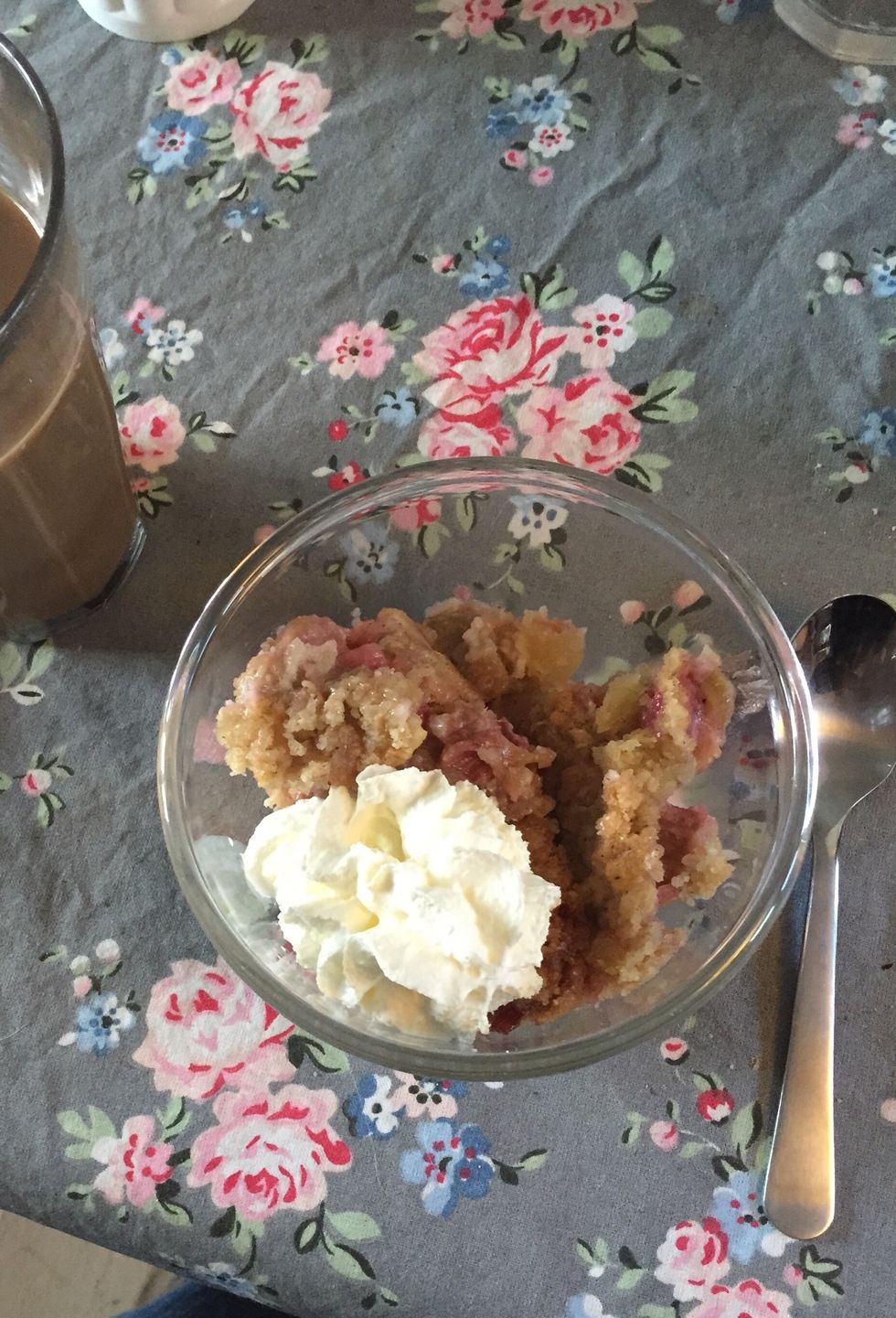 Voila! Crumble with whipped cream 💜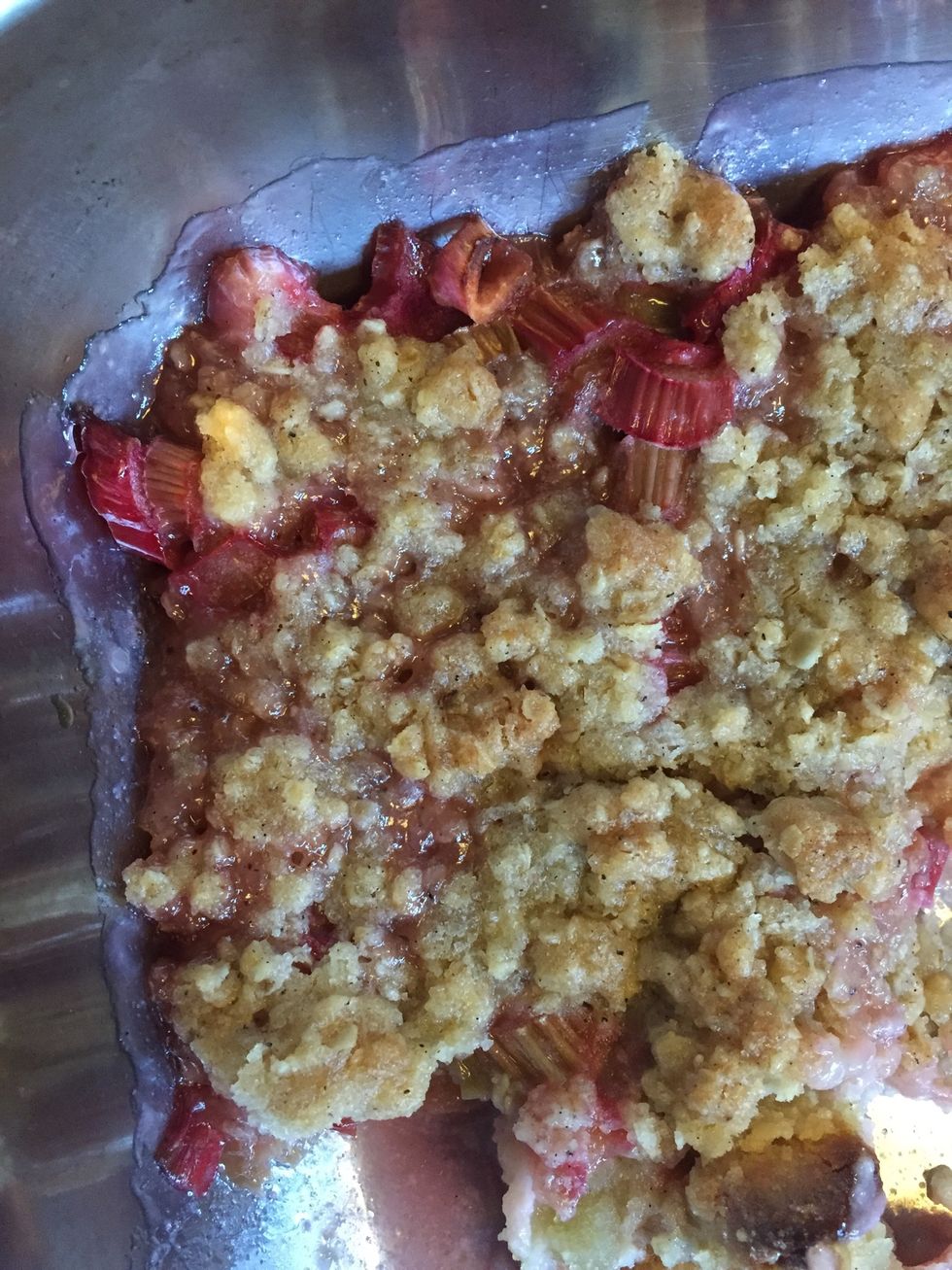 Perfect
100.0g Sugar
50.0g Marzipan
150.0g Flour
500.0g Rhubarbs
2.0tsp Vanilla
150.0g Butter