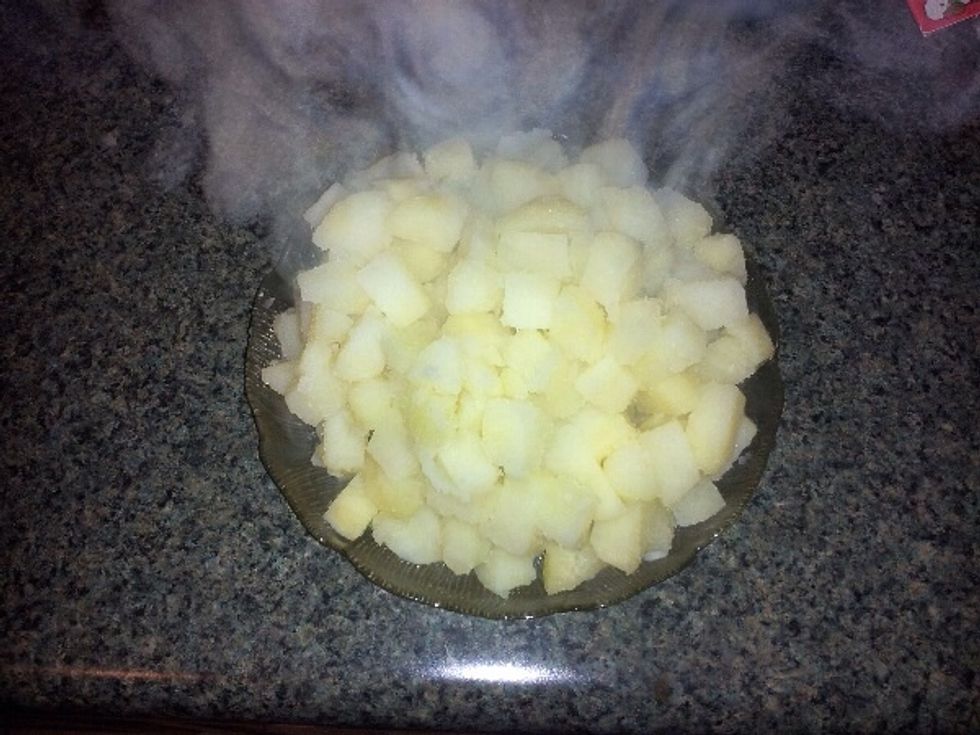 Peel, slice and dice the four potatoes into 3/8" - 1/2" cubes. Put the potatoes into a saucepan large enough to allow covering them with approx. 1" water.
Bring the potatoes to a rolling boil until they're easily cut with a fork. Immediately remove from heat, drain and refrigerate until cold.
Hard boil, cool, peel and coarsely chop the eggs. Refrigerate.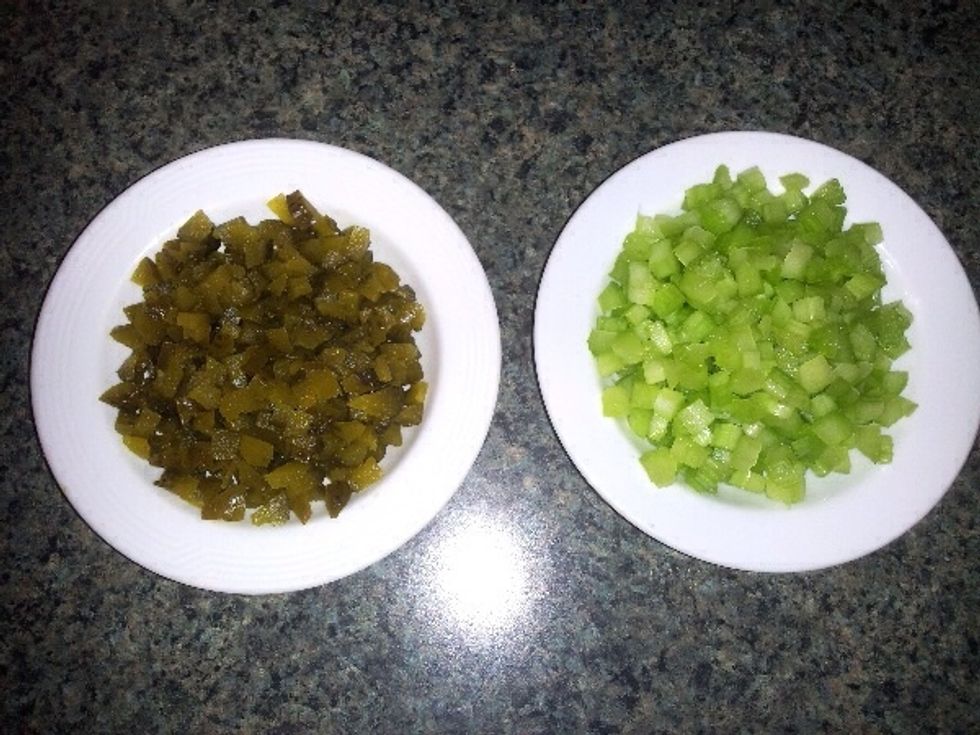 Finely dice the sweet baby gherkin pickles and 4 ribs of celery (approx. 1/3 cup). Set aside.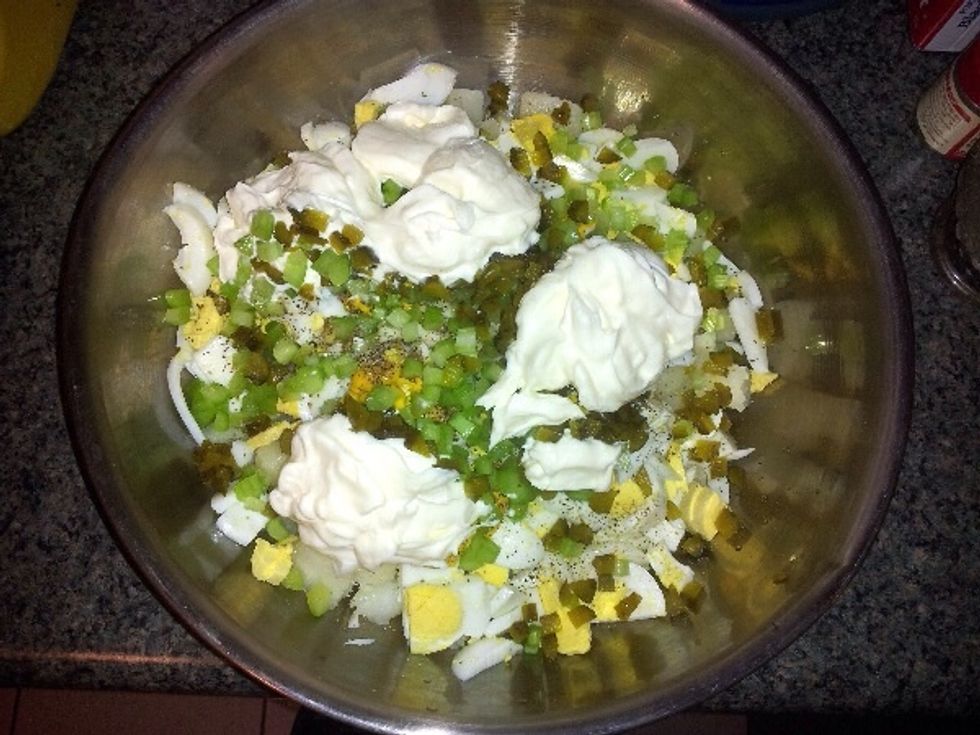 In a large mixing bowl, add the potatoes, eggs, celery and pickles. Add the remainder of the ingredients. Using food-safe gloves, mix all ingredients thoroughly by hand.
Hint: Start with 1 1/2 cups of mayonnaise, then add more to achieve desired consistency and flavor.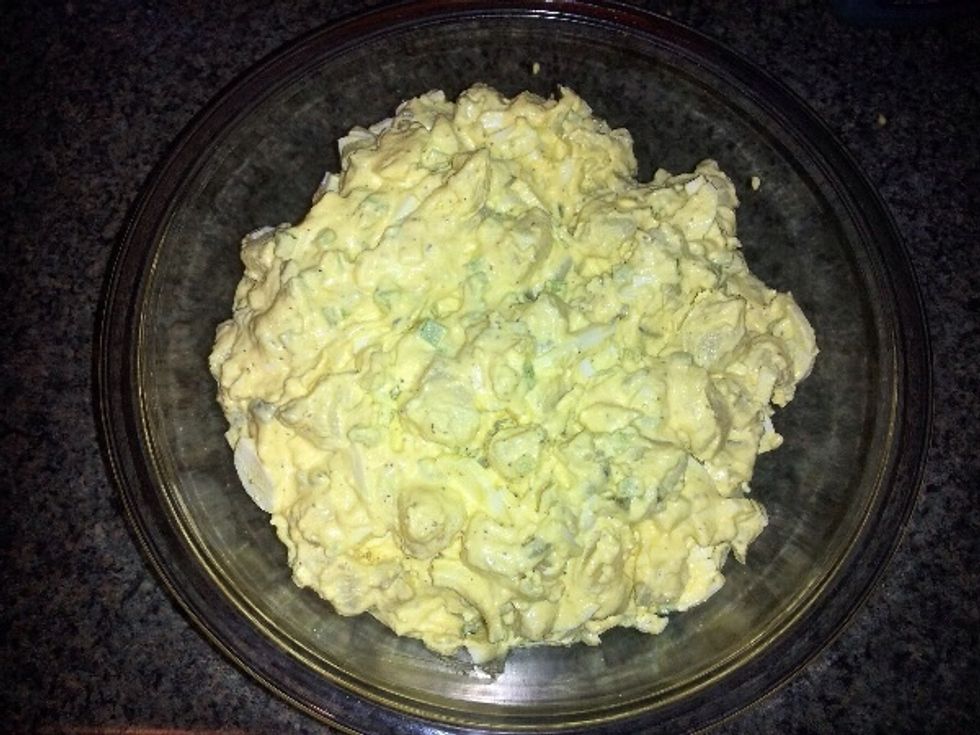 Chill for a couple of hours, then enjoy the finished product! Feedback will be appreciated and questions gladly answered!!
4.0 Potatoes, medium to large, Russett
9.0 Eggs, Large Grade AA (or 7-8 X-lg)
3/8c Celery, finely diced
1/4c Pickles, baby gherkin, finely diced (approx. 4)
2.0c Mayonnaise, Hellmann's or Best Foods preferred
1/2tsp Salt, iodized
1/2tsp Pepper, ground black
1/2tsp Sugar, granulated
2.0tsp Mustard, yellow, French's preferred
2.0tsp Vinegar, white
1.0tsp Spice, celery seed