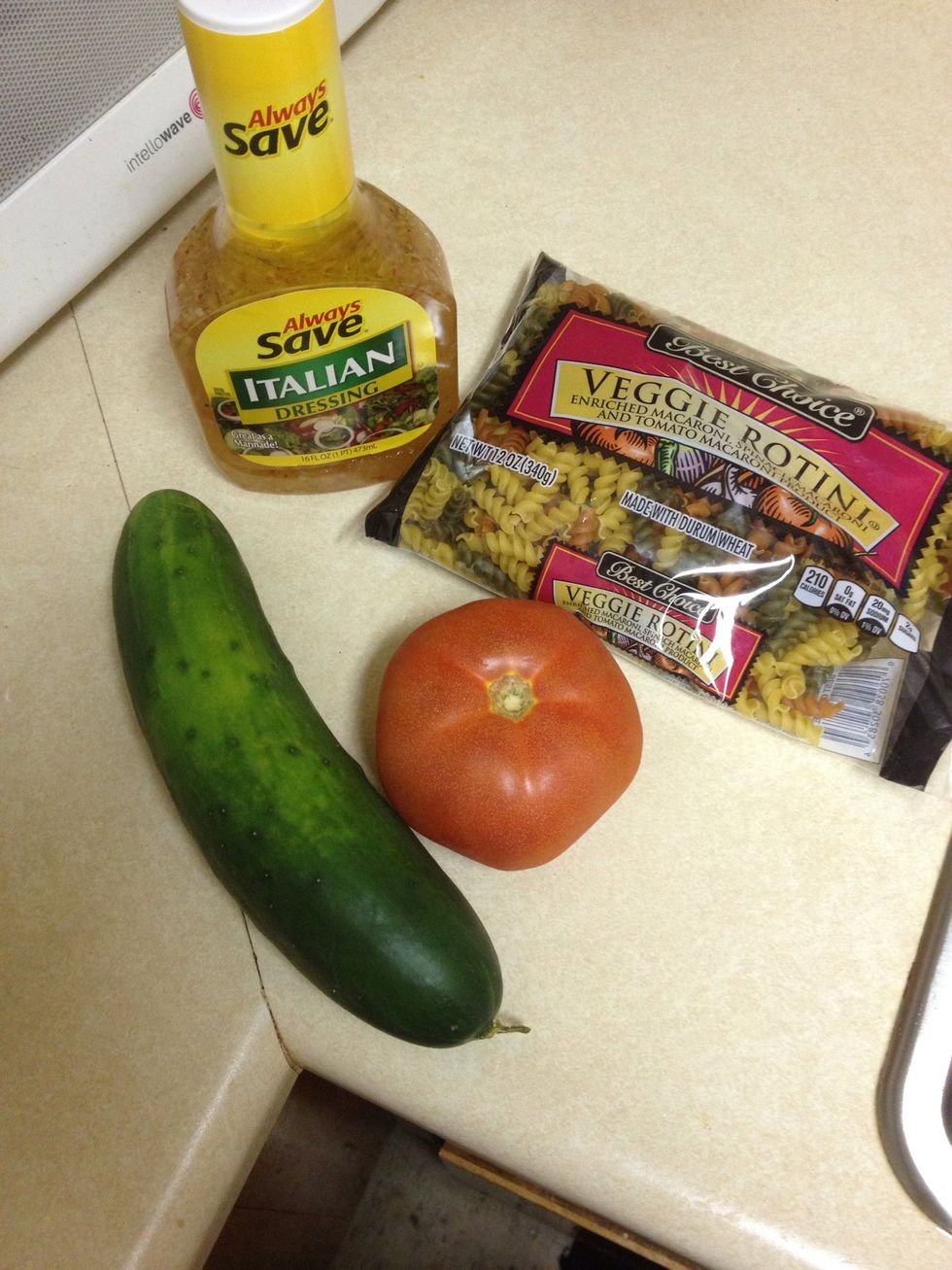 Gather your ingredients.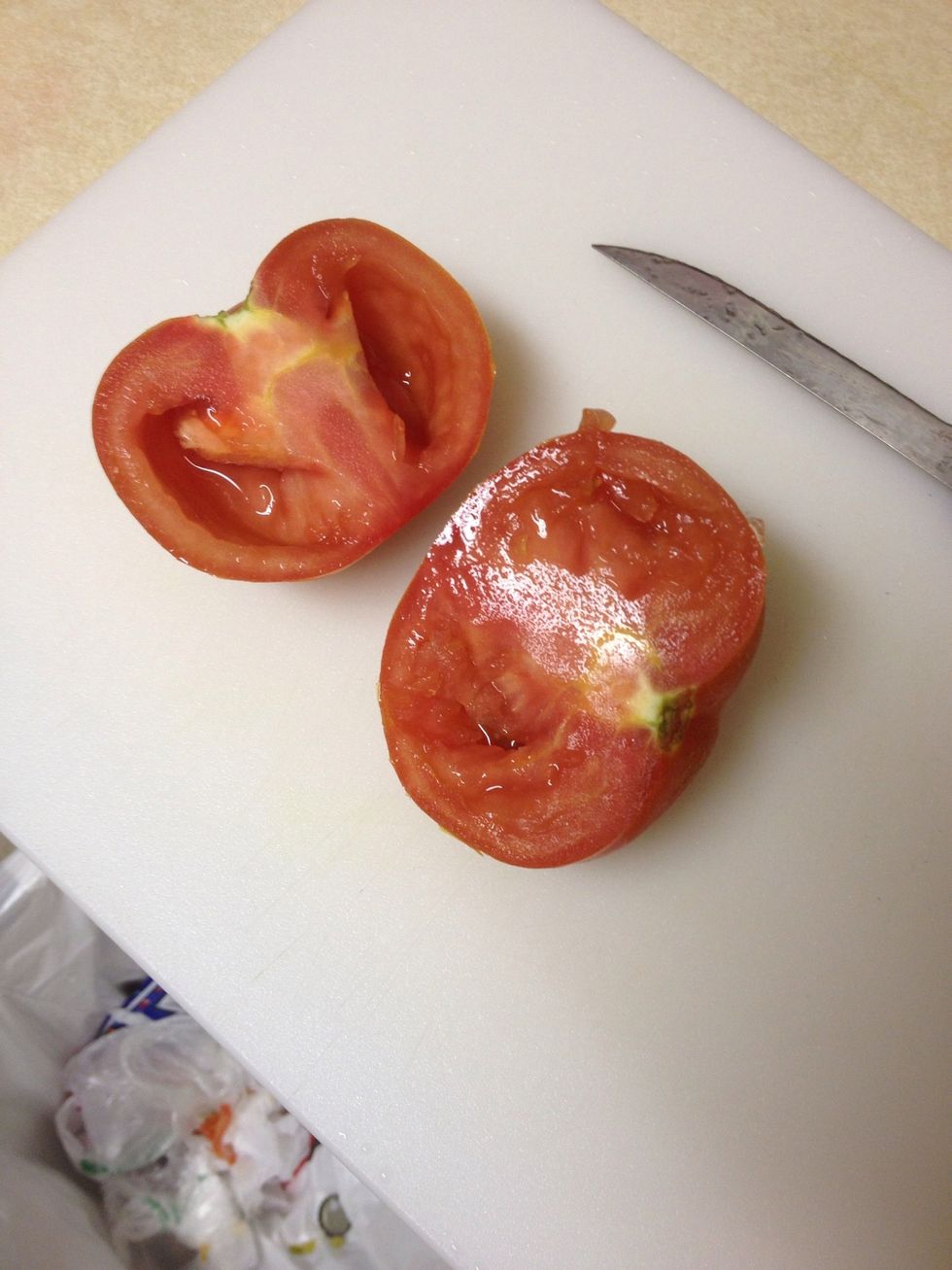 Remove seeds from your tomato.
Chop up the tomato.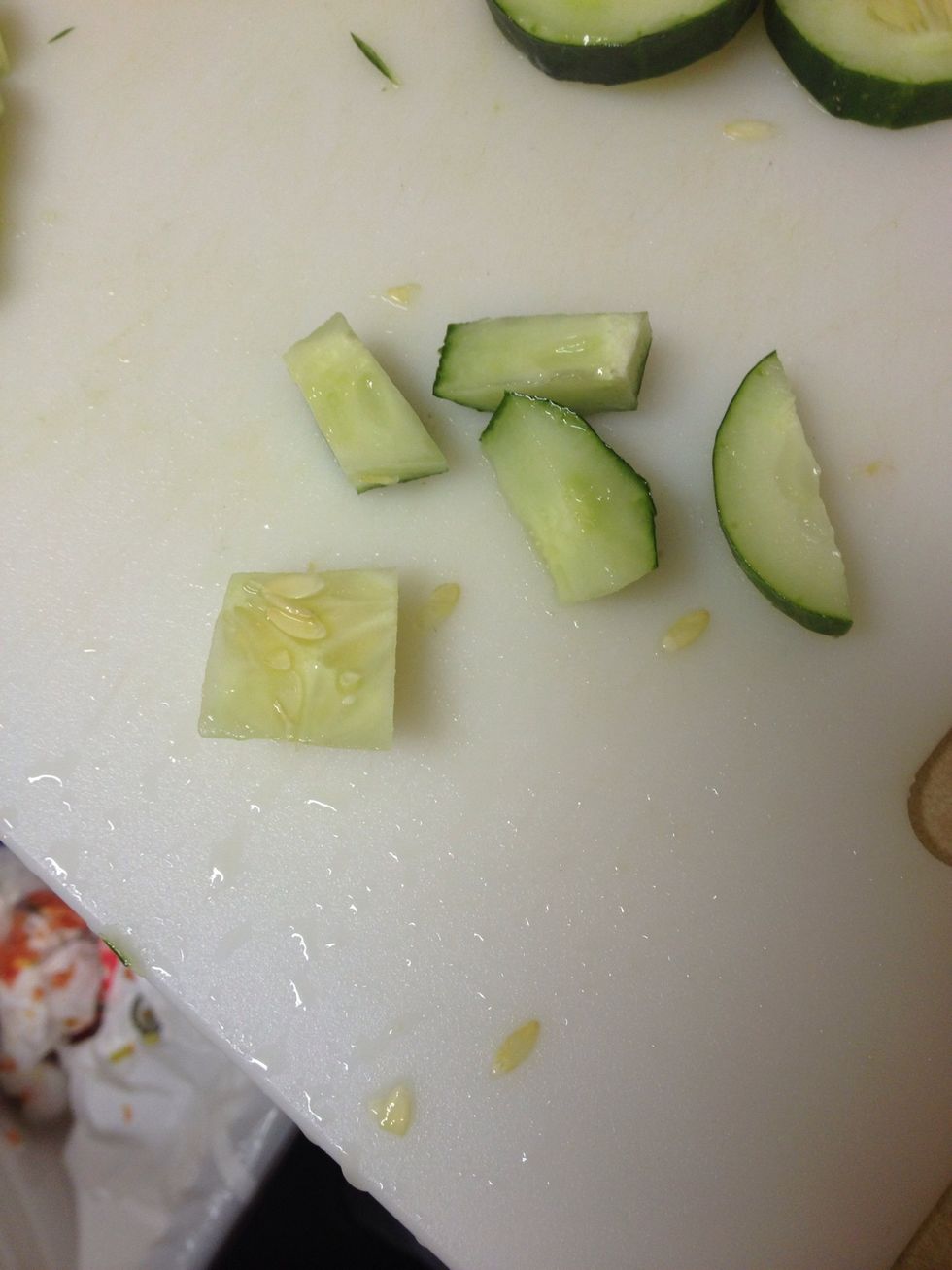 Now you will cut up the cucumber. As you can see I cut around the middle part and discard of it. I only use the edges of the cucumber because the middle of it is too soft and full of seeds.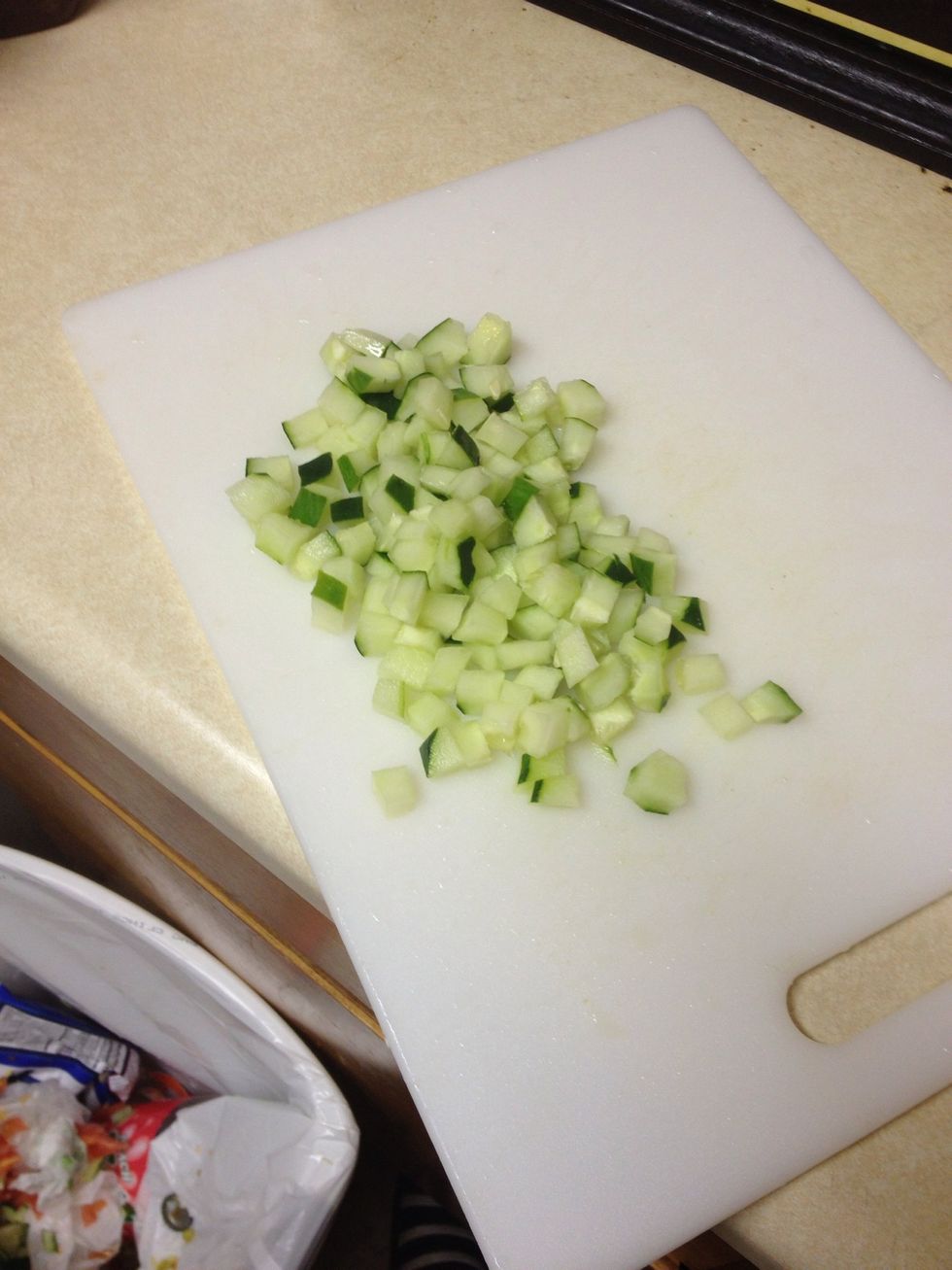 Chop it up. You may choose to remove the skin but I keep most of the skin on mine.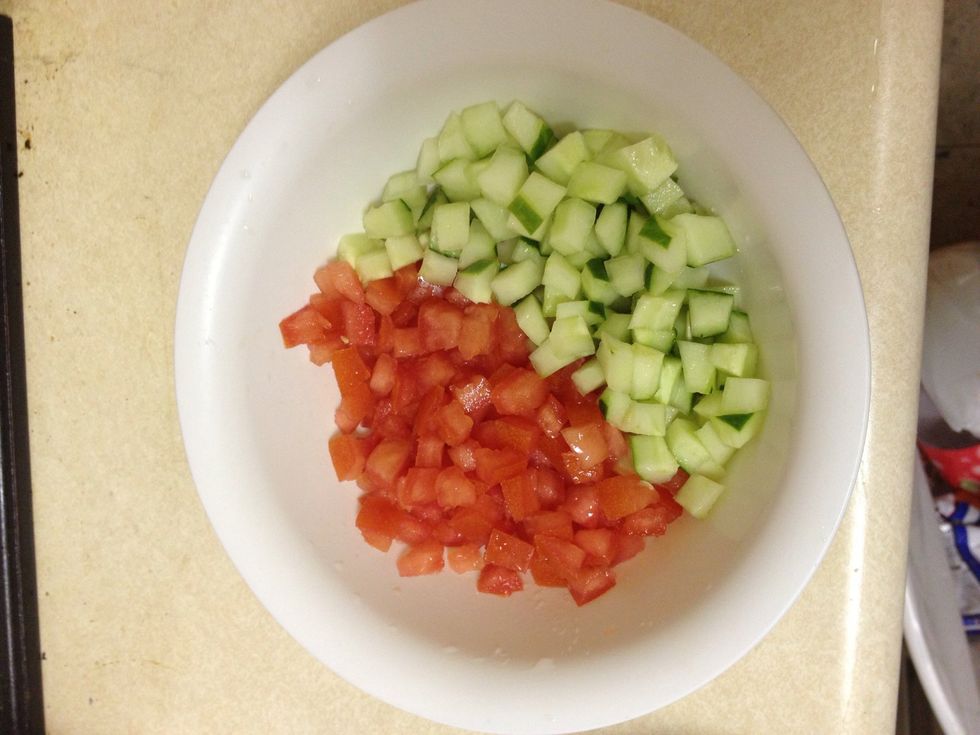 Place the veggies in a bowl and sit aside in refrigerator until ready to use.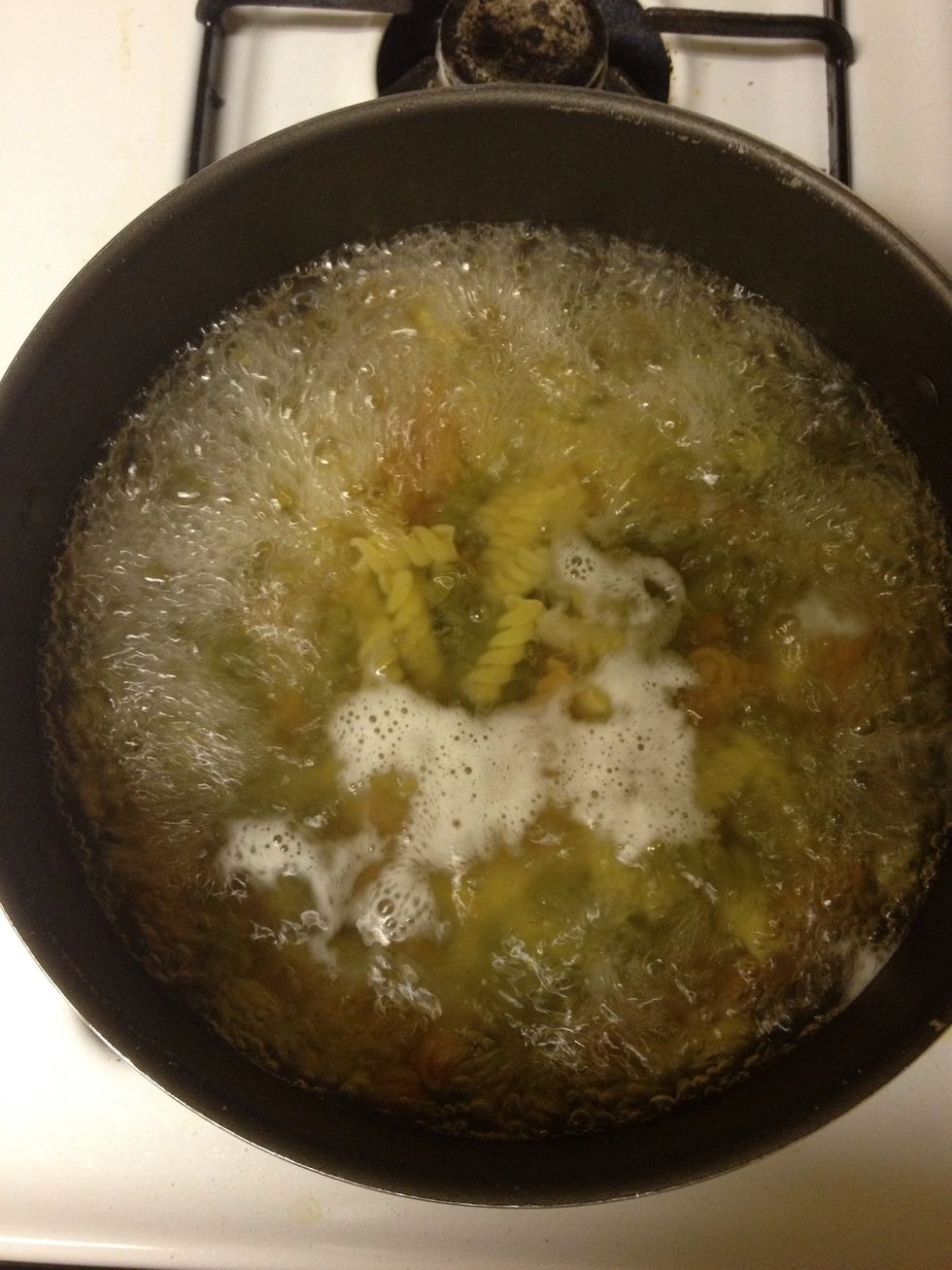 Fill boiler with enough water and bring to a boil. Add rotini and bring to a boil again. Boil rotini according to the time on the package. Mine called for 10-12 mins of boiling time. Stir frequently.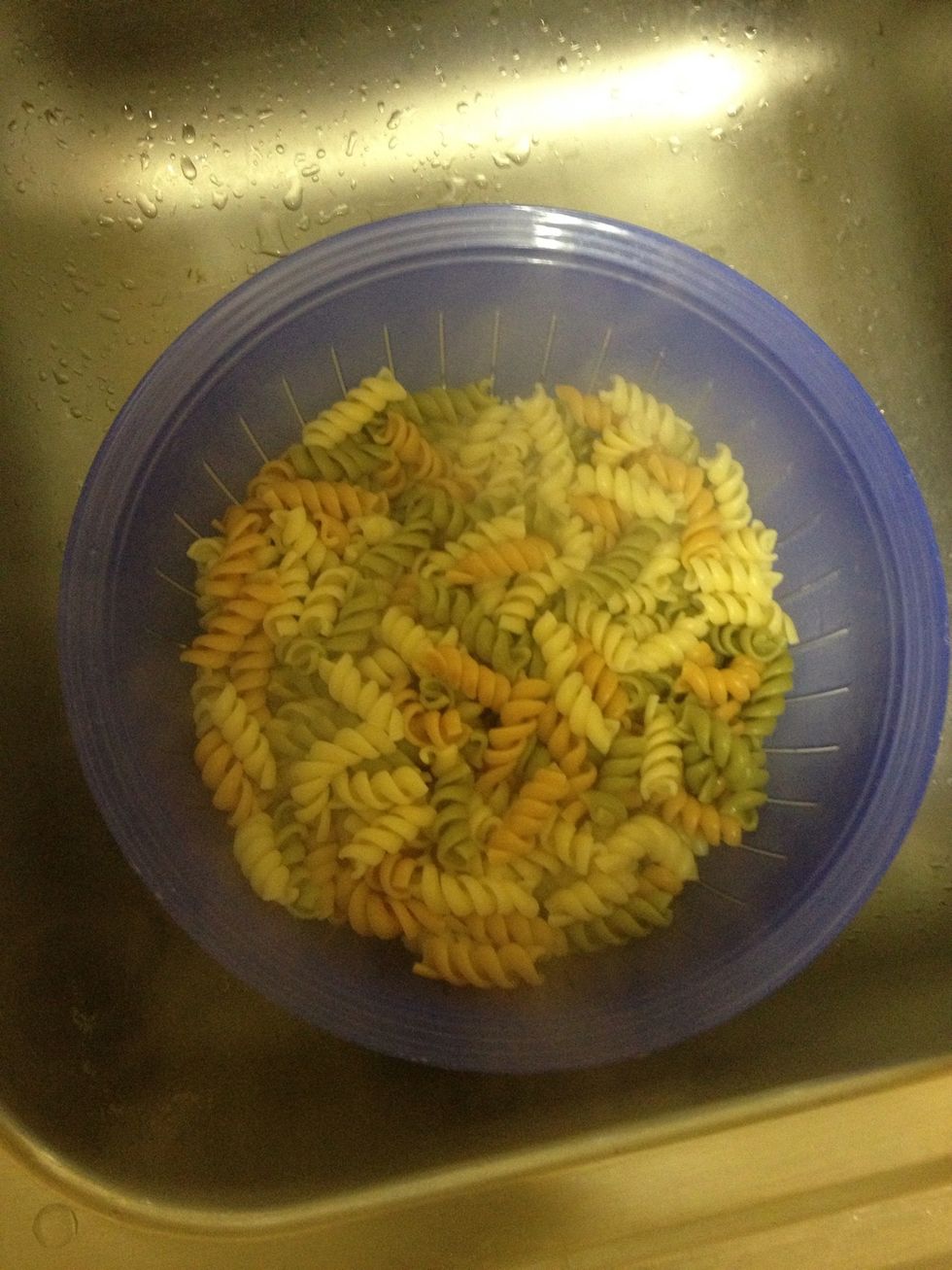 After the rotini is done cooking and is tender, drain it.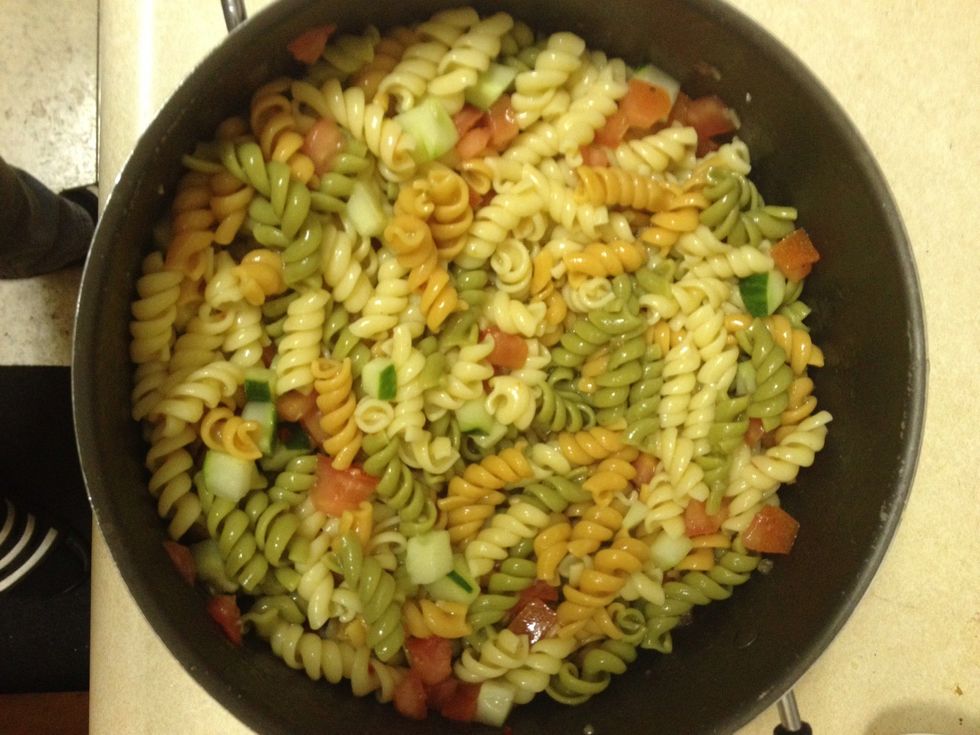 Pour rotini back into the pot or into a large bowl and mix in the veggies. Then, pour in the Italian dressing and stir well. I used most of the bottle to make it real moist so it wouldn't dry out.
Refrigerate for at least one hour. Serve chilled by itself or as a side. I serve mine with meatballs. Enjoy!!!
Veggie Rotini
1.0 Tomatoe
1.0 Cucumber
Italian Dressing
Water