How to make the best nacho dip ever
Make this for parties, the big "game" or just whenever! it's a great snack, one of my favourites
119
I was using an 8 x 11 x 5.2 dish, but just use whatever.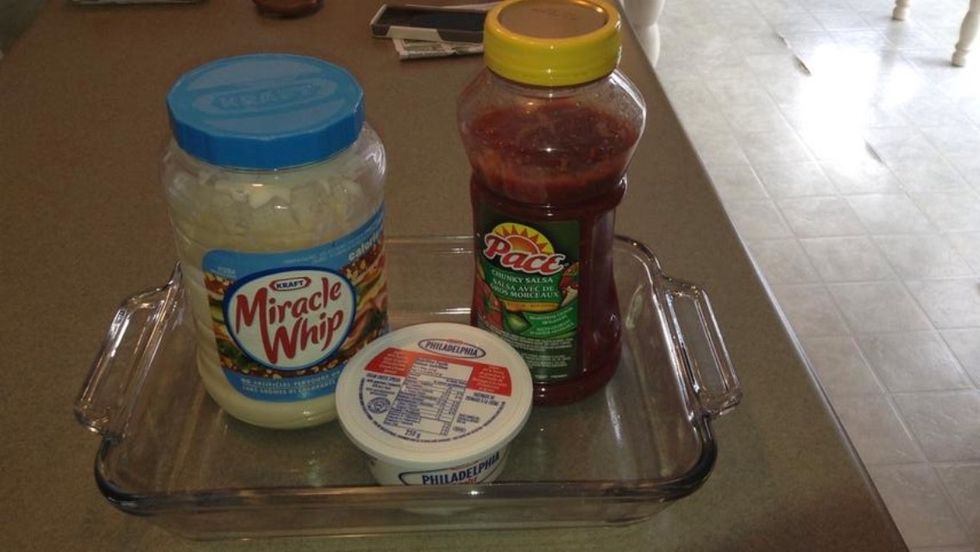 Gather your ingredients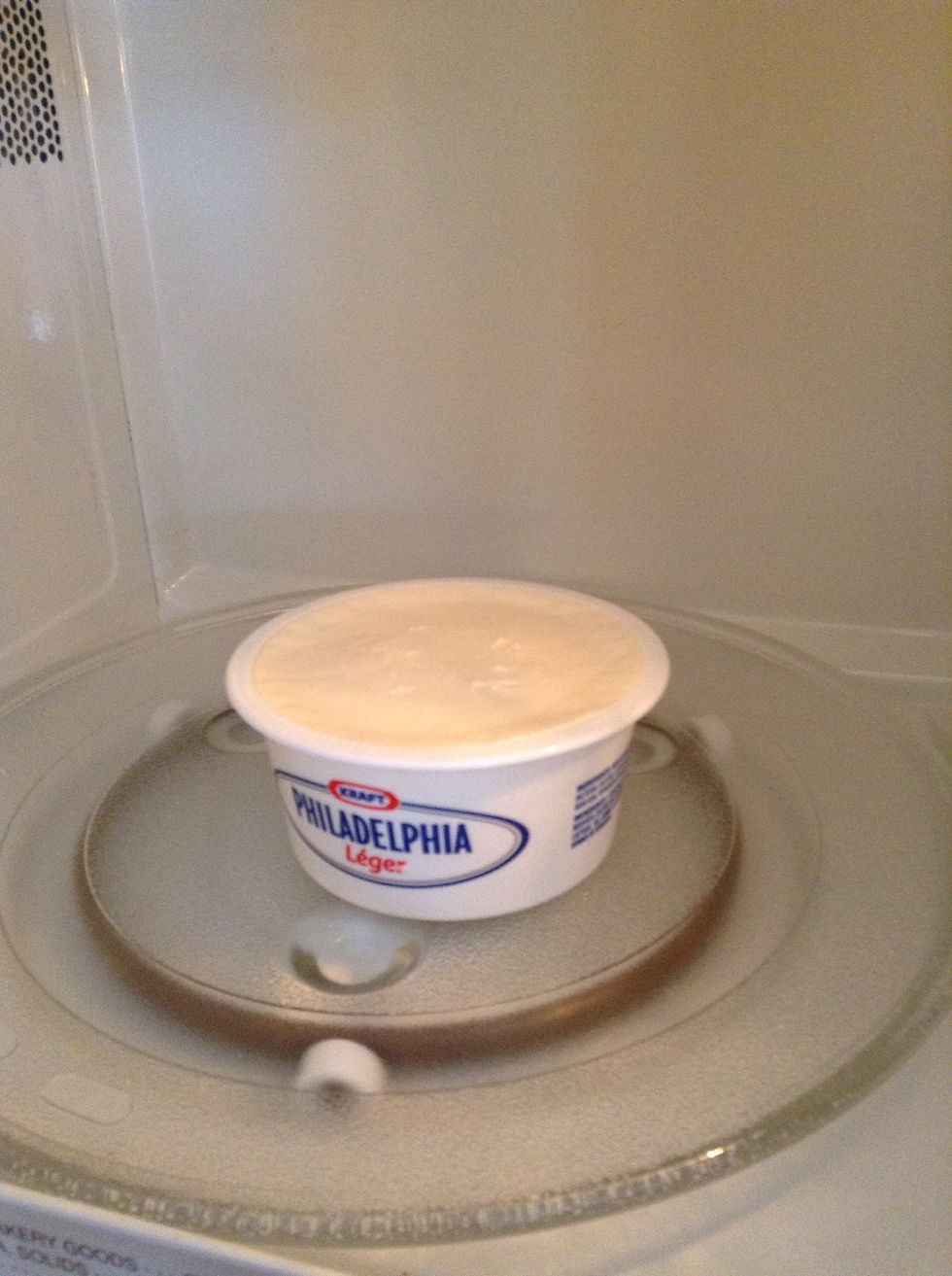 Soften the cream cheese in the microwave without lid for 15 seconds only. This will help soften it so that it can spread easier.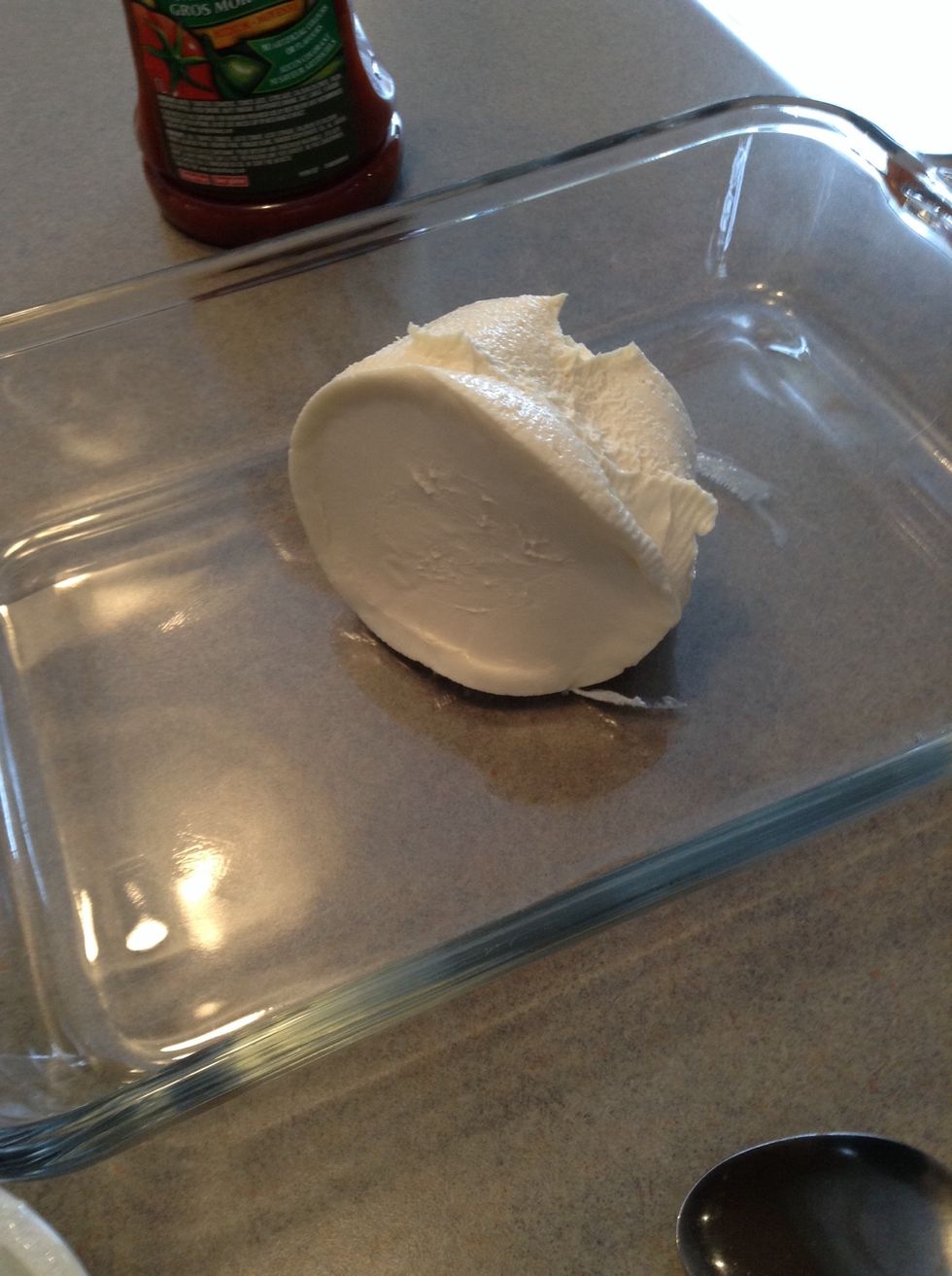 With a little shake, it should come out very easily.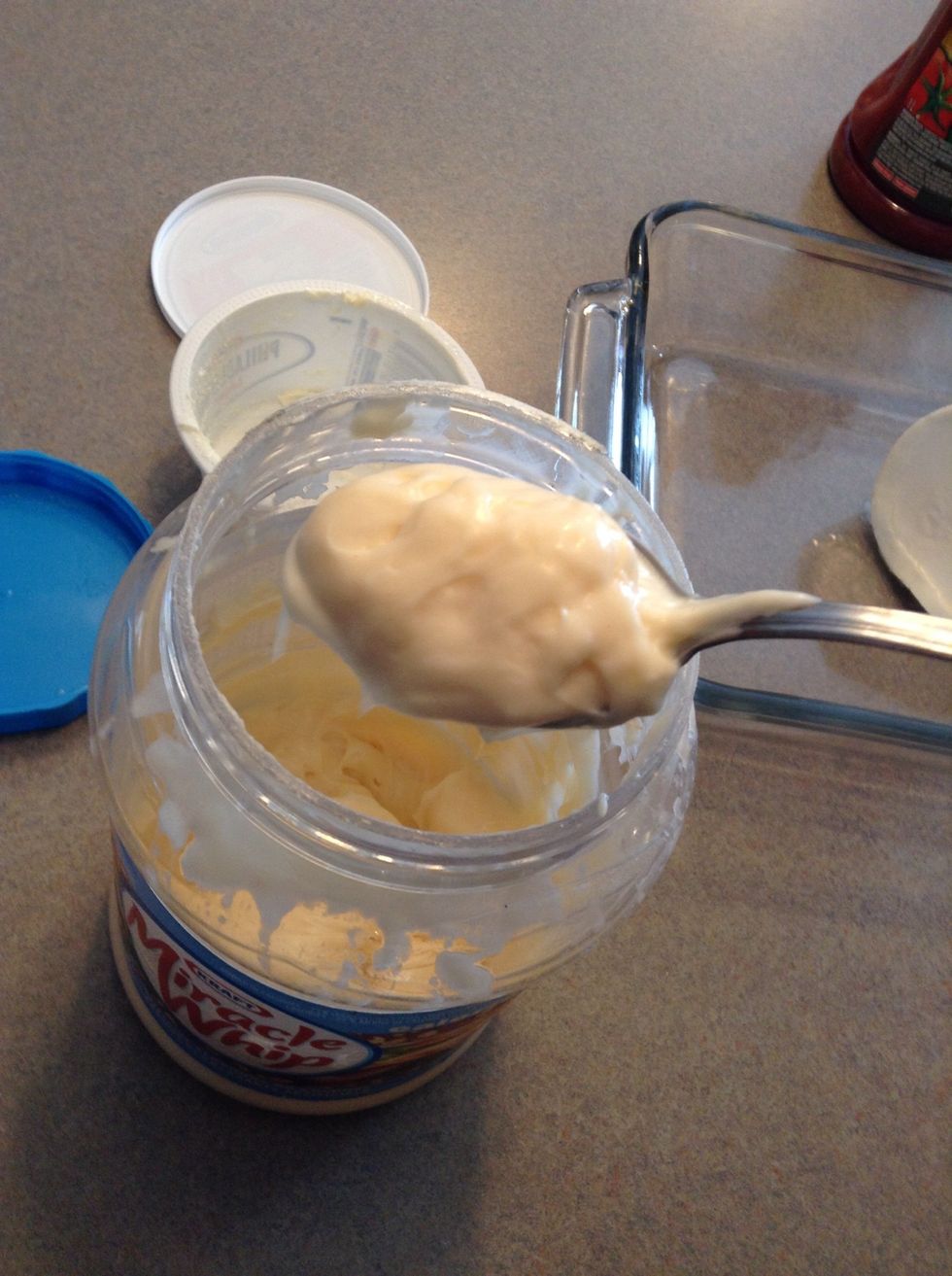 Add the mayonnaise. The recipe calls for 2 tbsp, but I just take a large spoon and put two heaping dollops.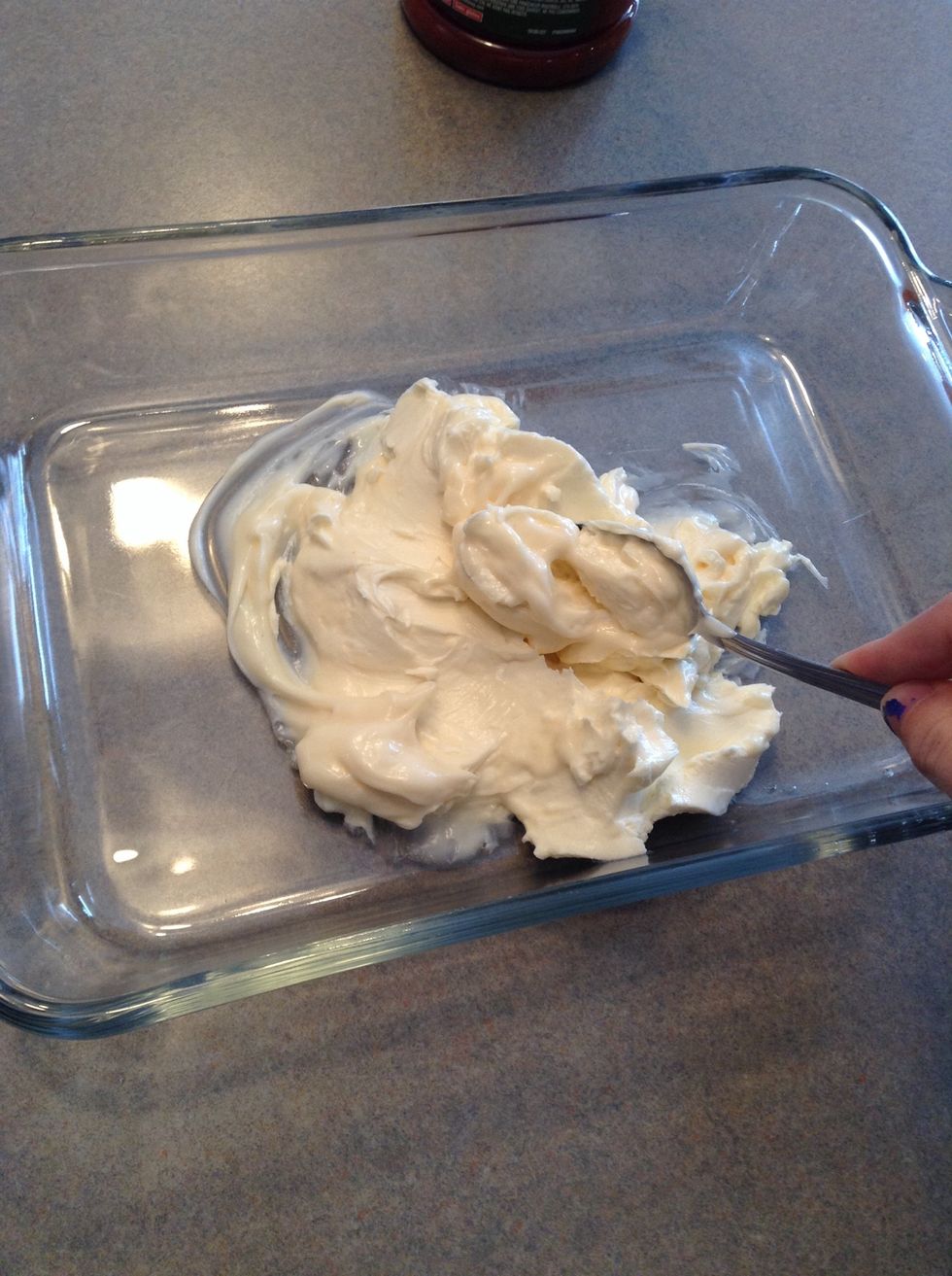 Mix the mayonnaise and the cream cheese together thoroughly with the spoon.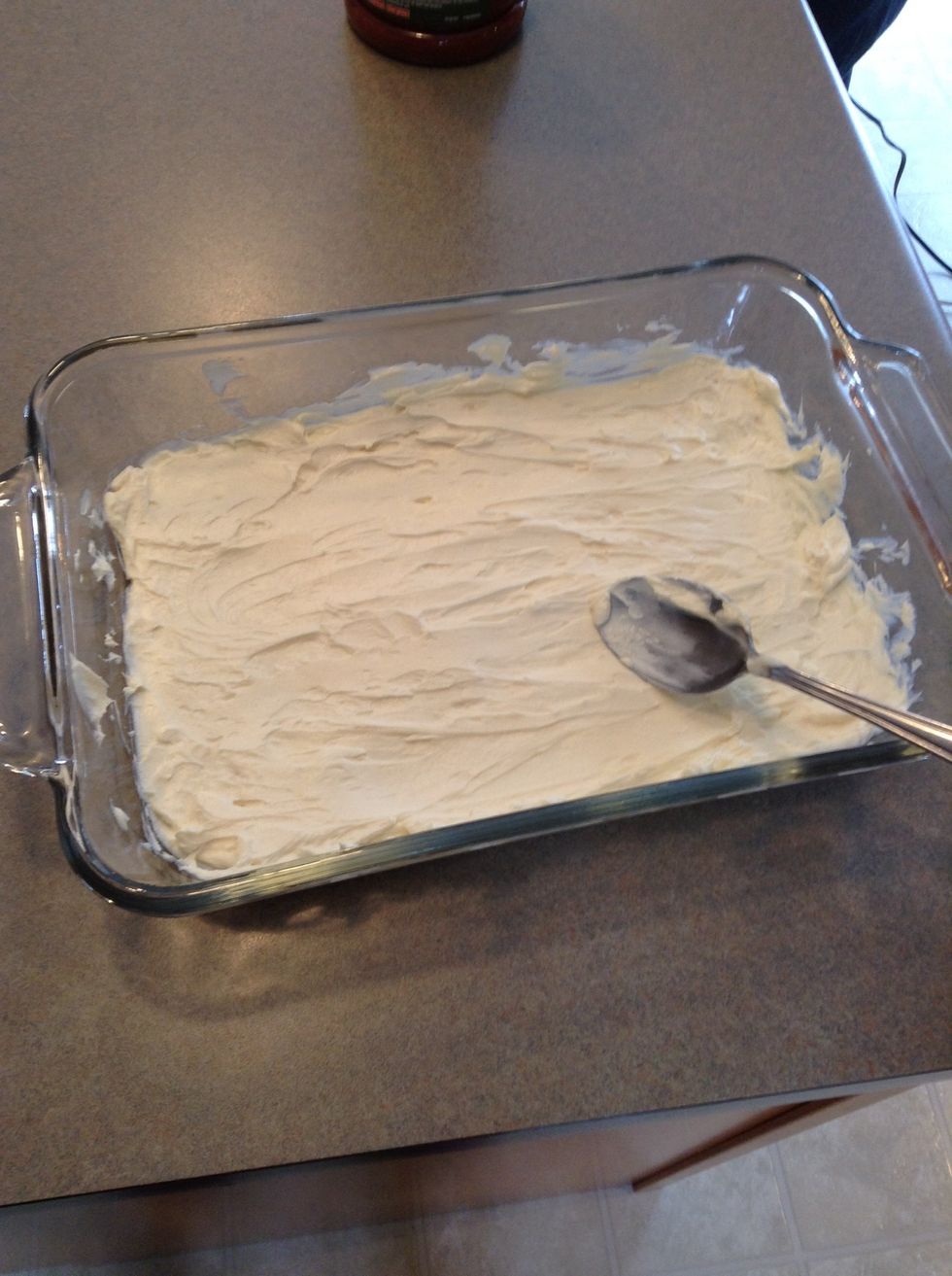 And spread evenly in the pan.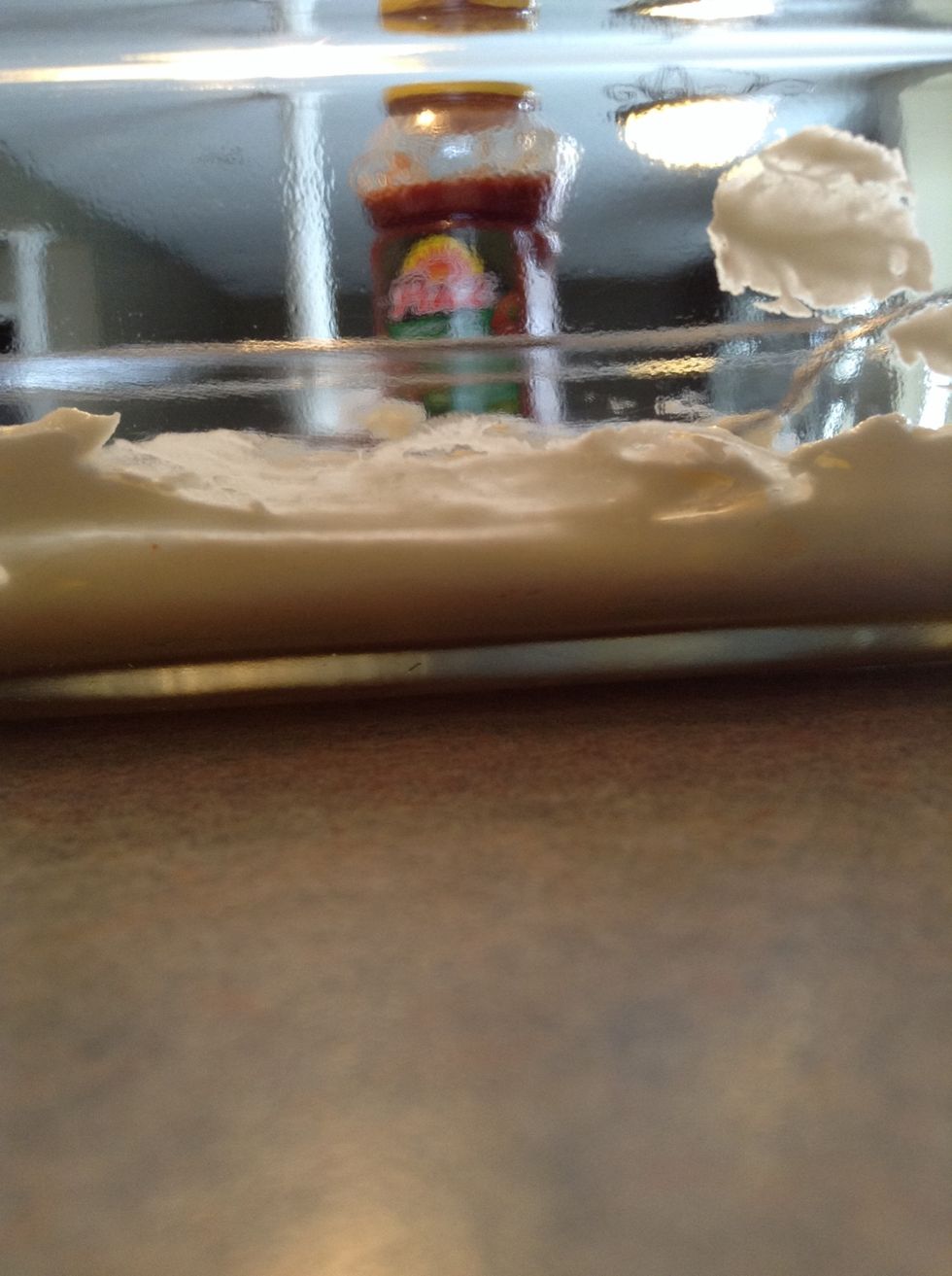 It will be a quite thin layer so don't worry.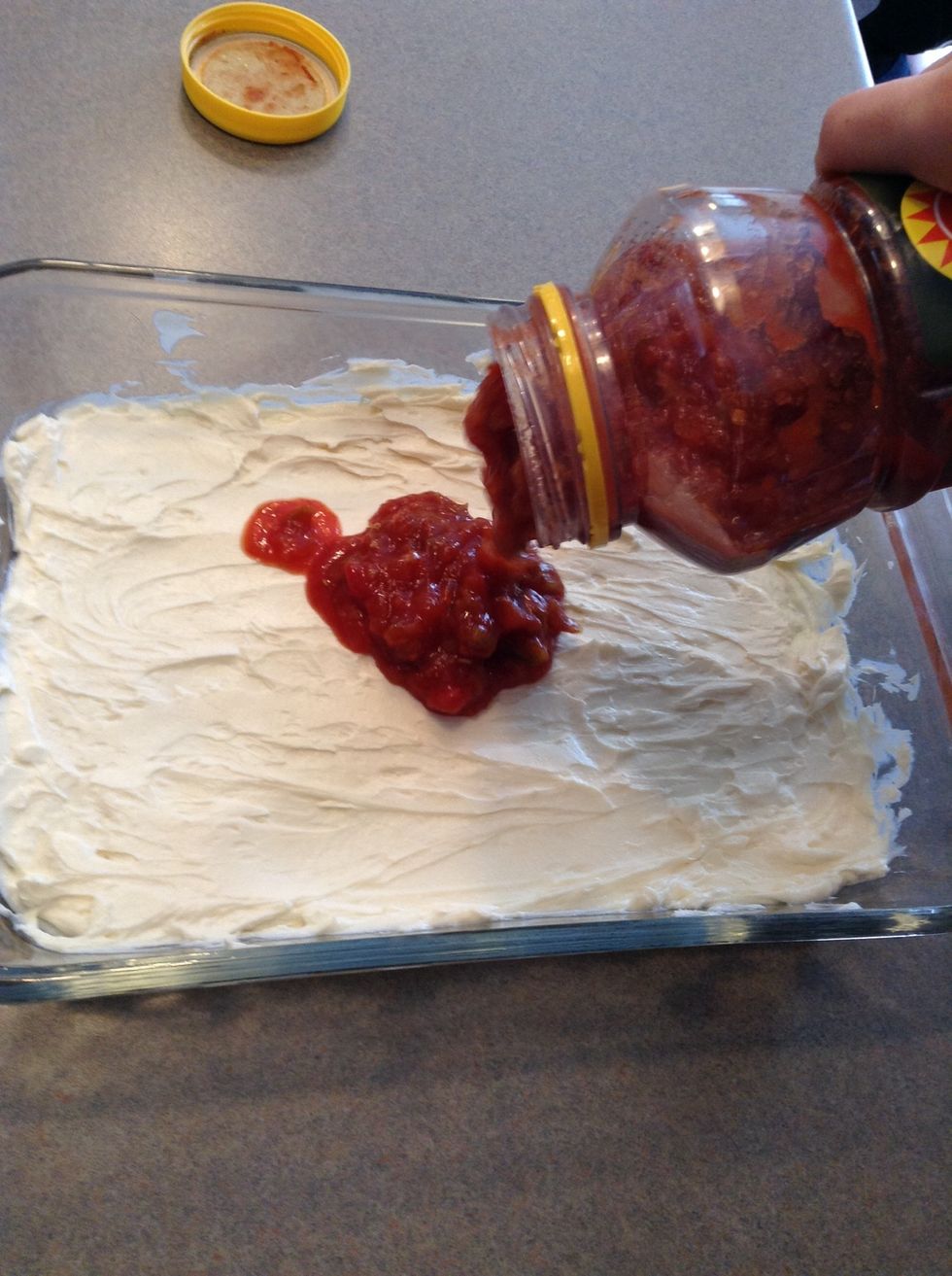 Add the salsa.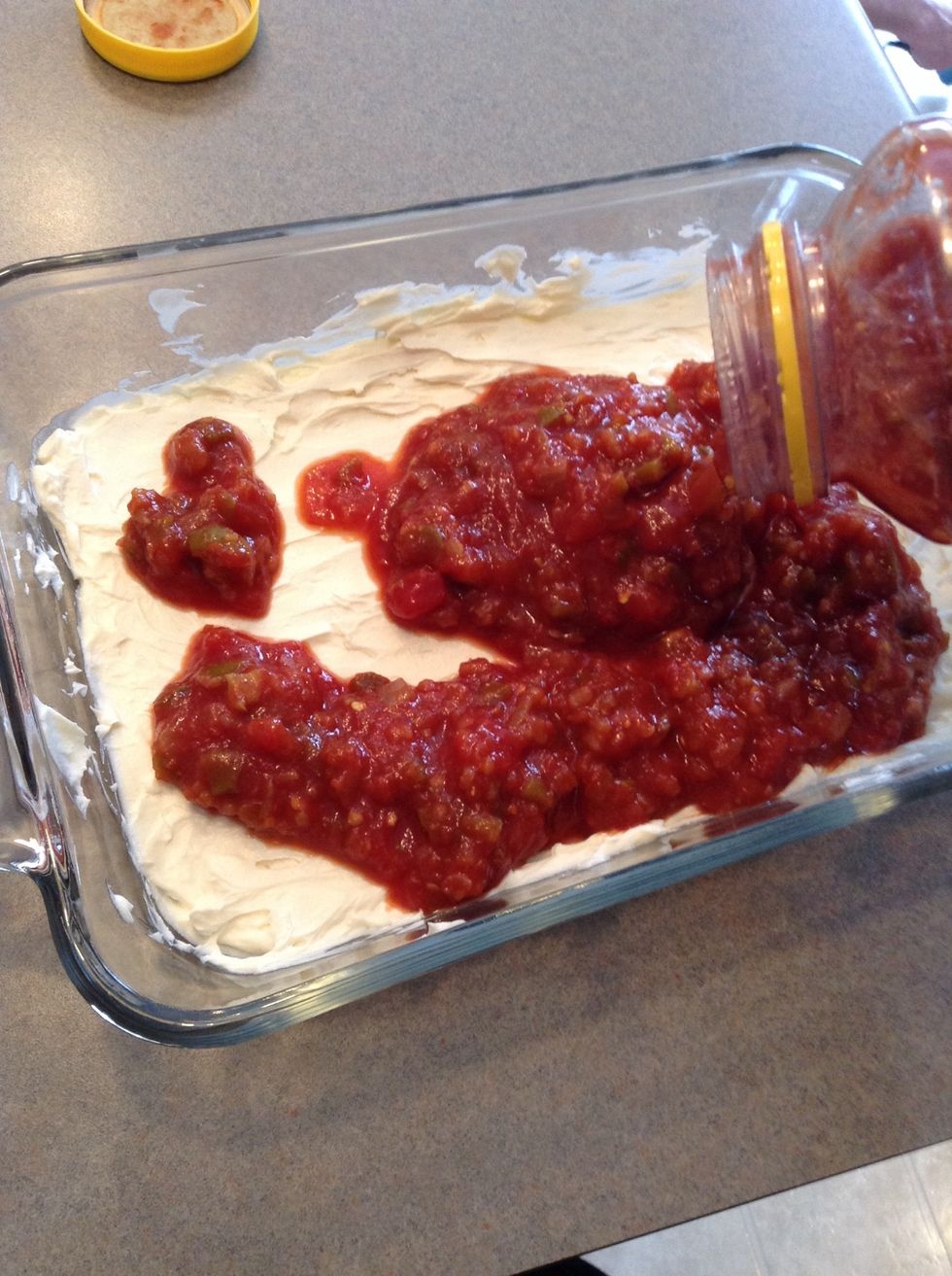 😋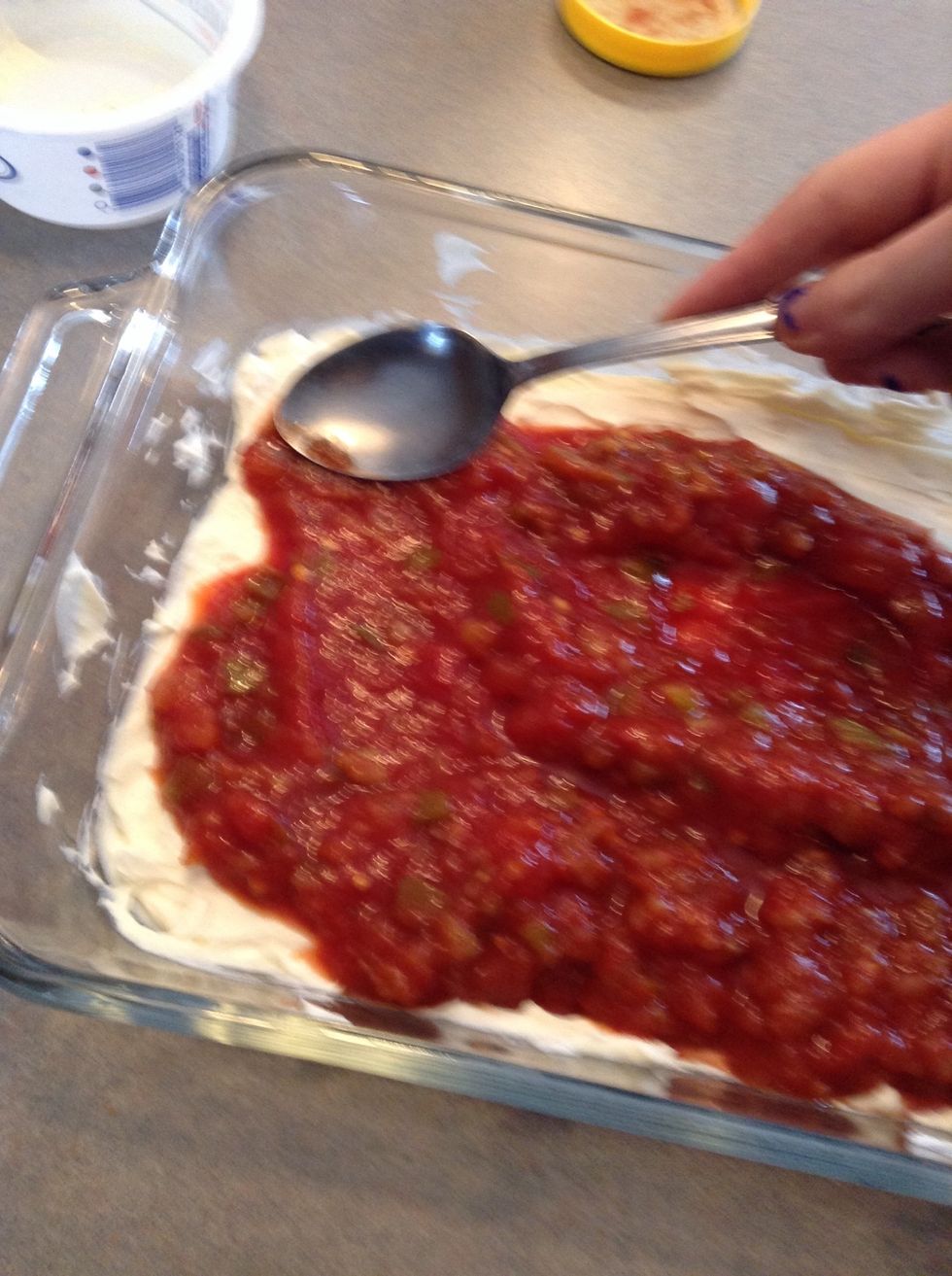 Now spread the salsa evenly in the pan.
In case you didn't notice, the salsa doesn't have a measurement because it's to your liking. I just do enough so it's about a quarter of an inch high.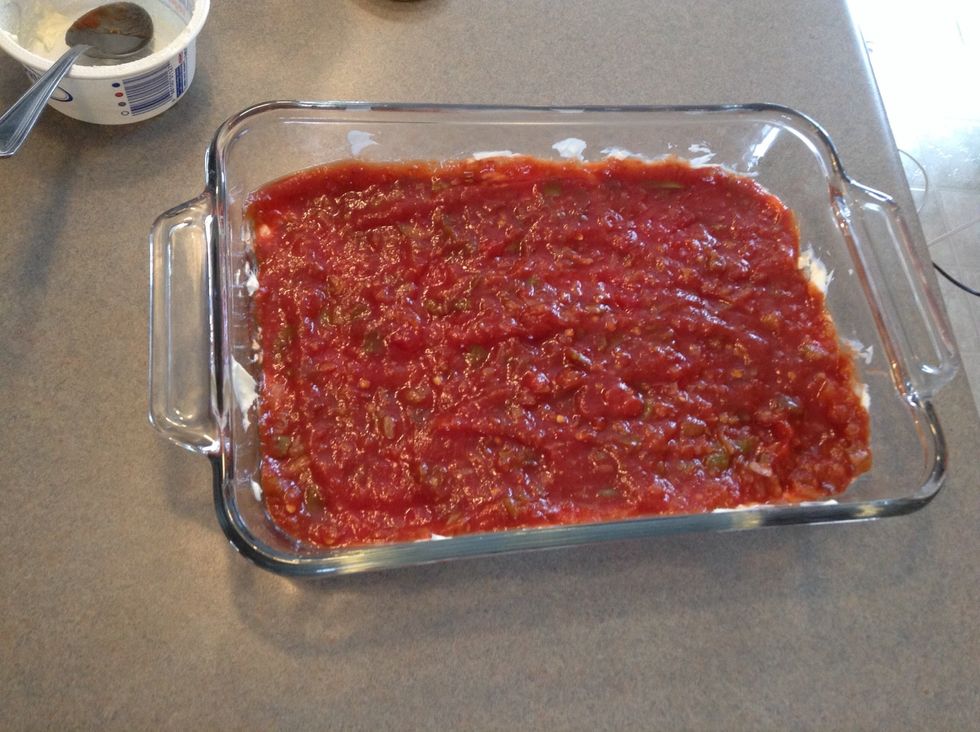 Looking good(:
For the best result, cover it with plastic wrap and chill in the fridge for 30 minutes - an hour.
I decided to go for the best(:
Once it's chilled, add your shredded cheese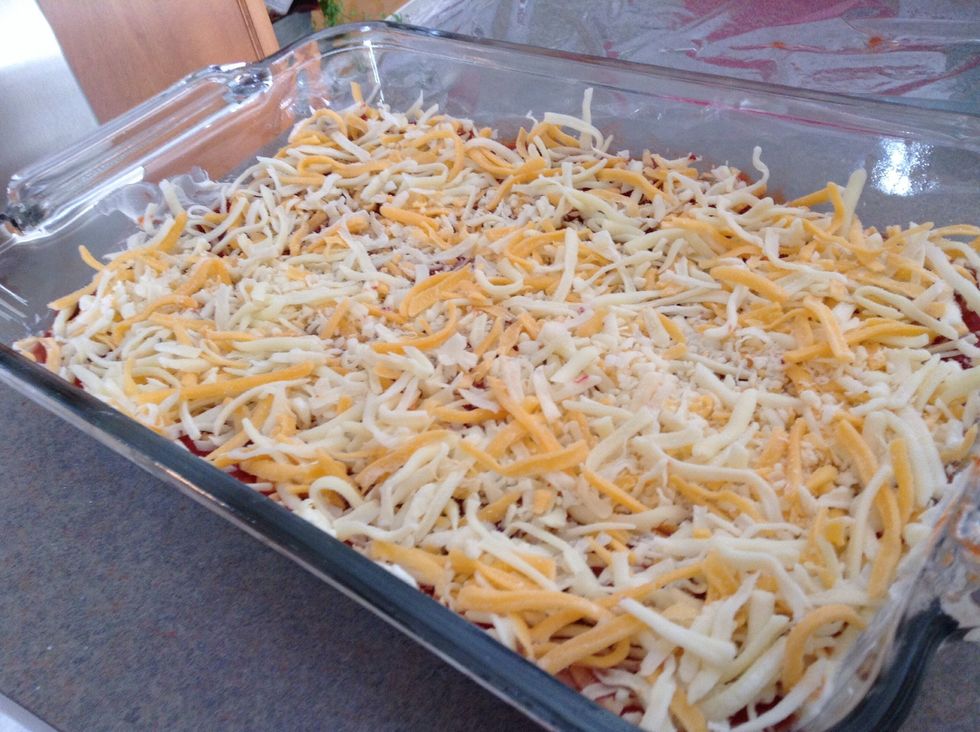 Yum!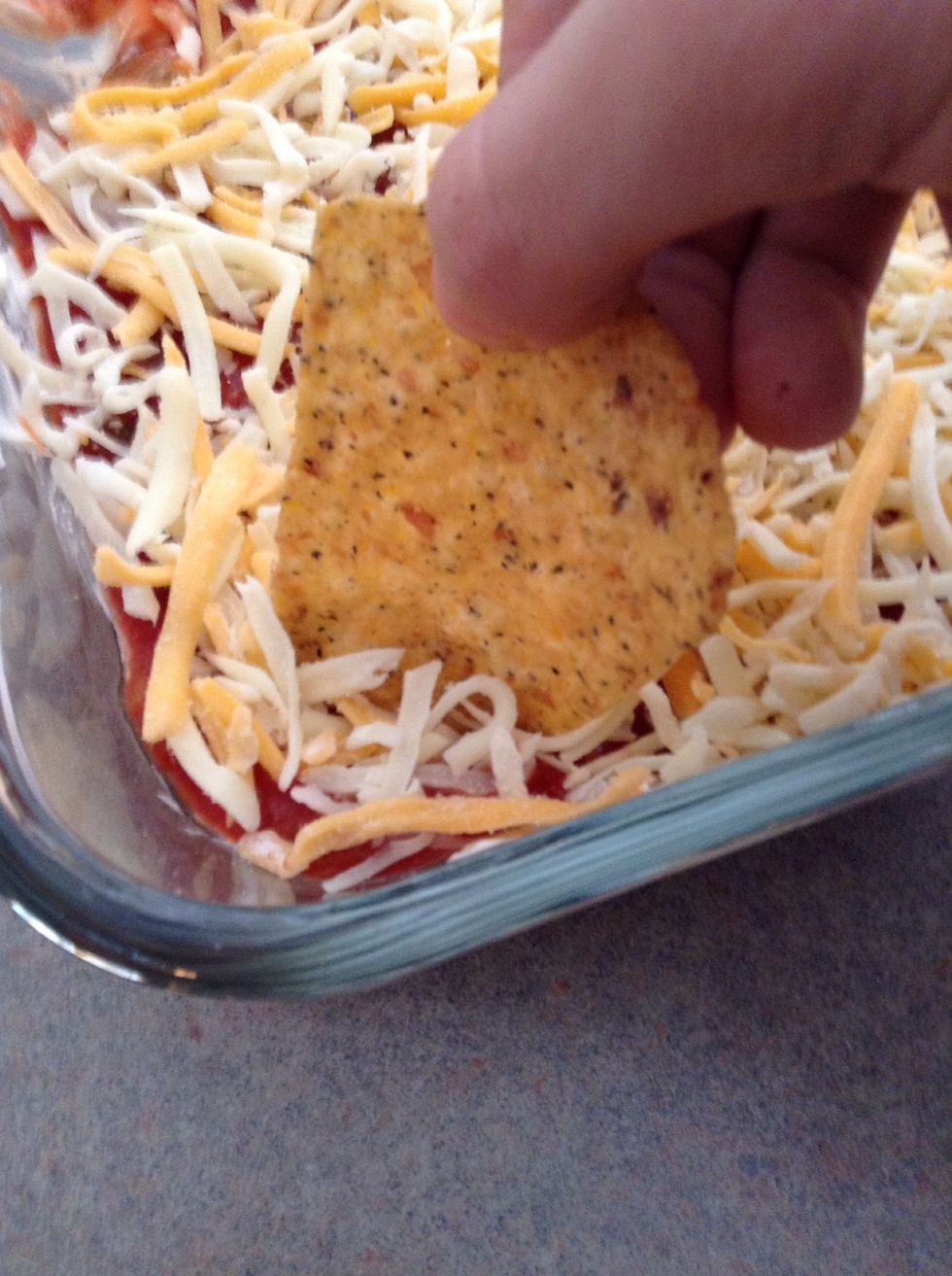 Enjoy😋
250.0g Cream cheese
2.0Tbsp Mayonnaise
Salsa
As much shredded cheese as you want!