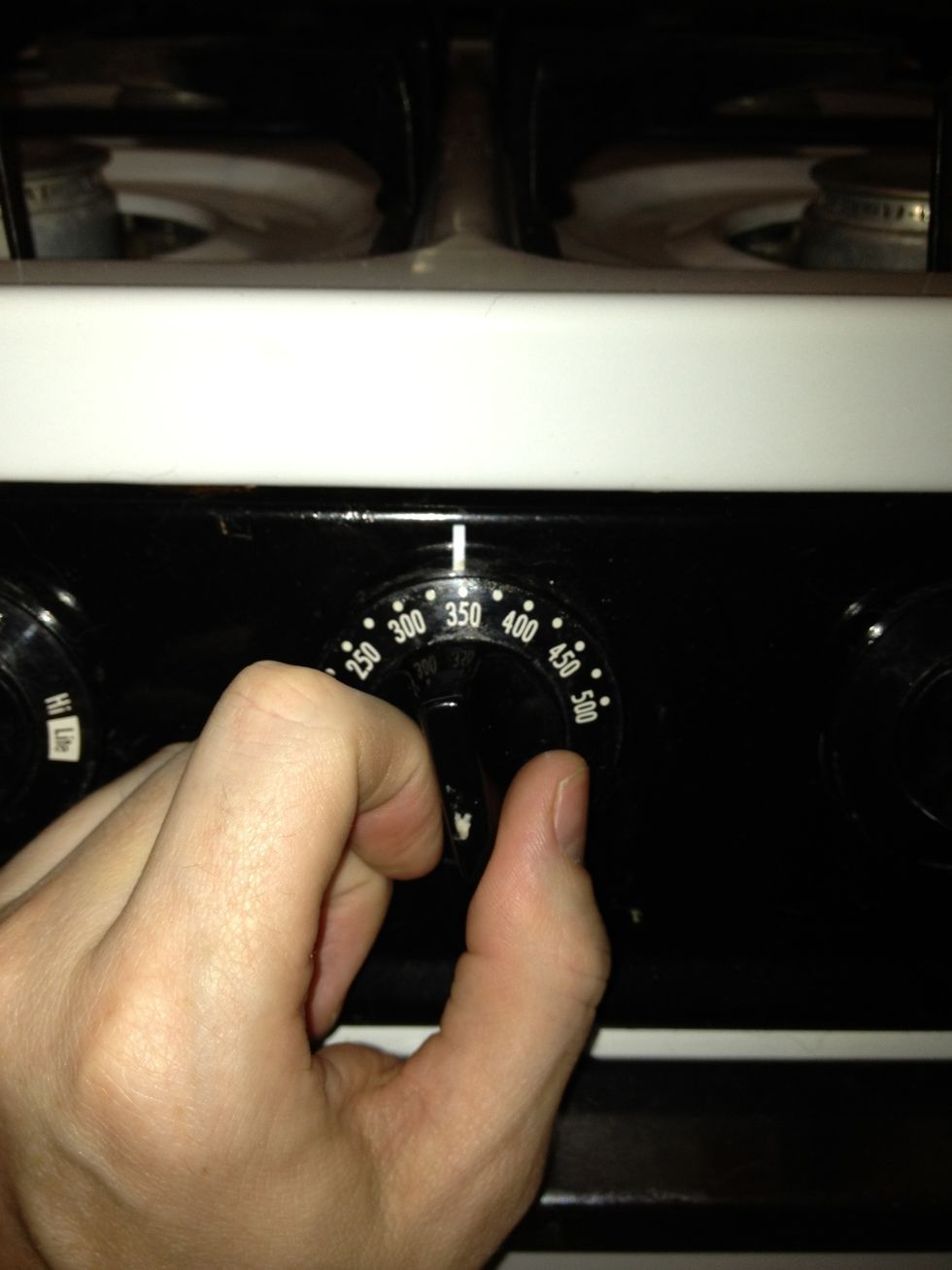 Preheat that oven to 350F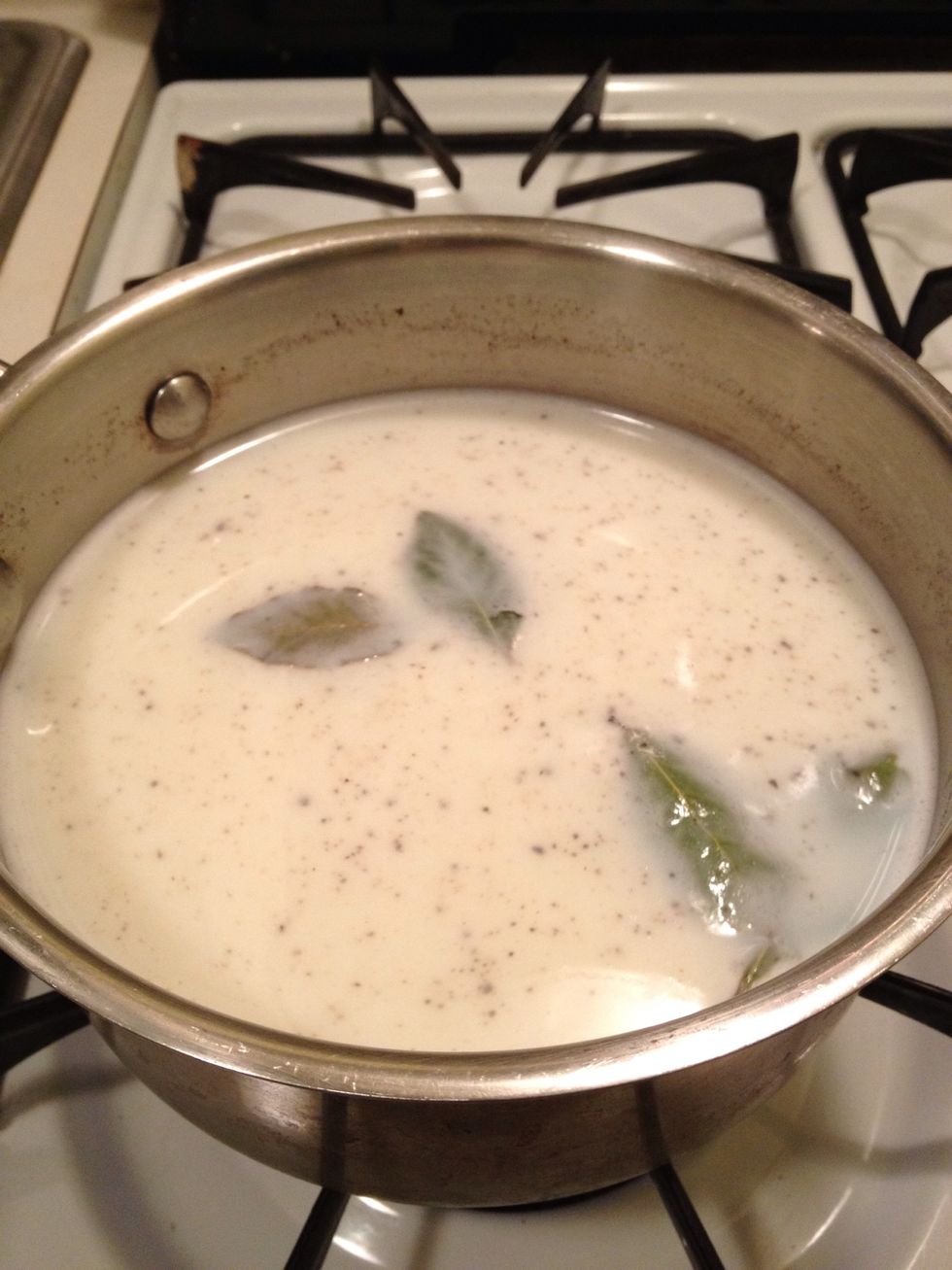 First, lets make the Béchamel sauce.In saucepan add milk, bay leaves and a pinch of salt and pepper. On medium/high heat bring to a boil. As soon as it bubbles take off heat.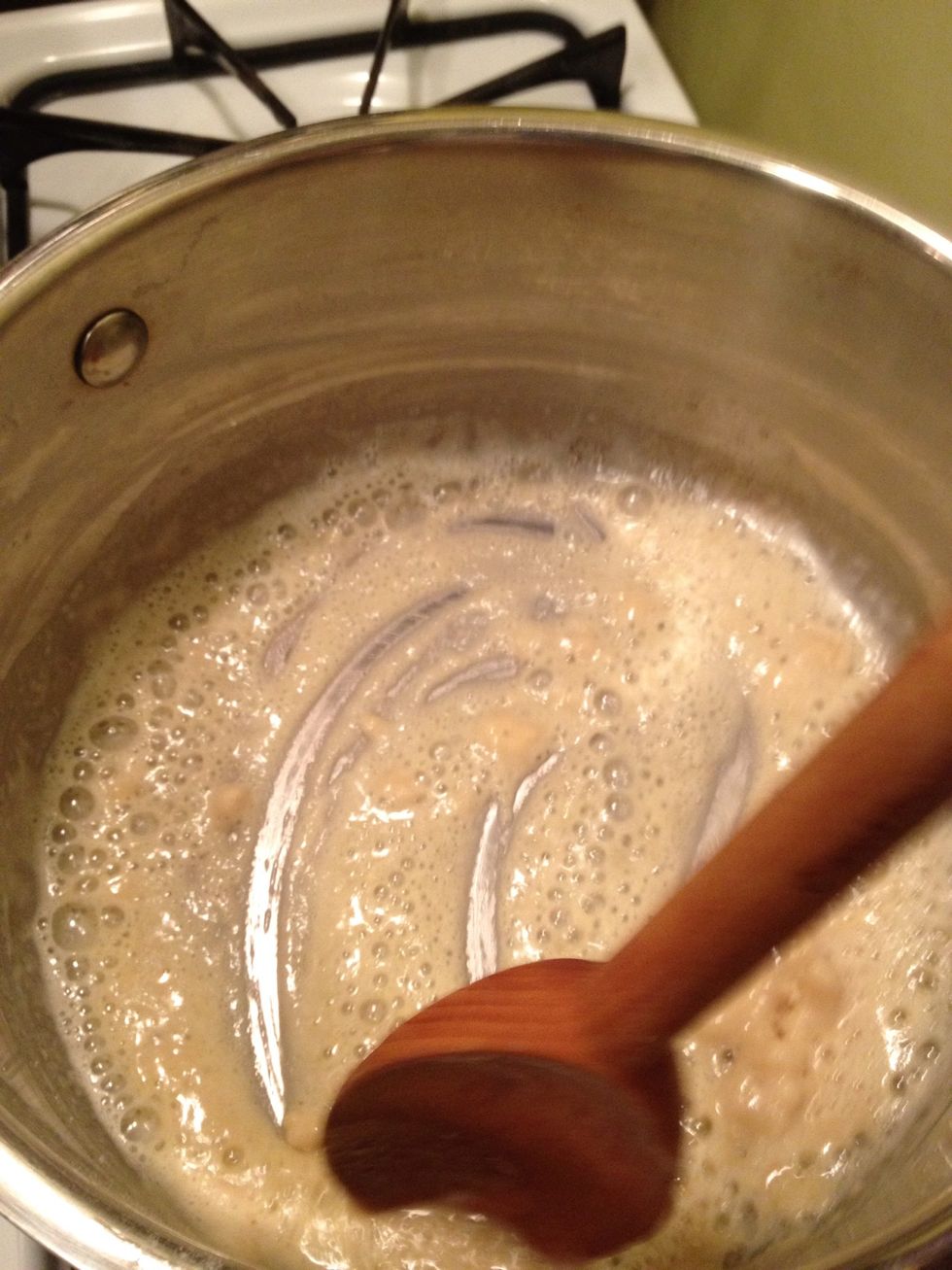 In another saucepan melt butter on medium heat. Stir in the flour and it will form a paste. Now start adding the milk little by little until all of it is in. Now remove and discard the bay leaves.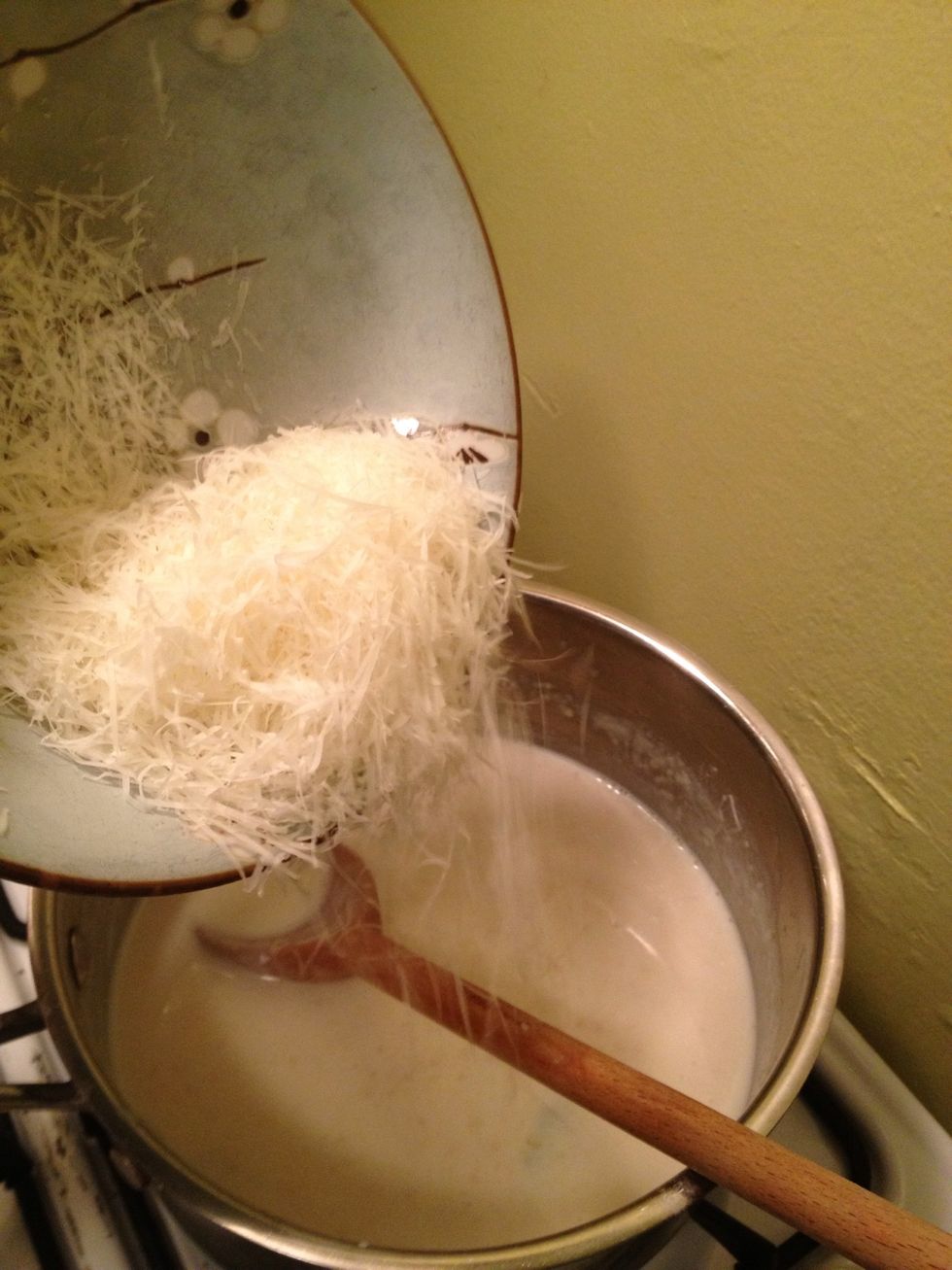 Now stir in the grated Parmesan and simmer on low heat for 5 minutes. Take off heat and set aside for later. This will thicken the sauce nicely.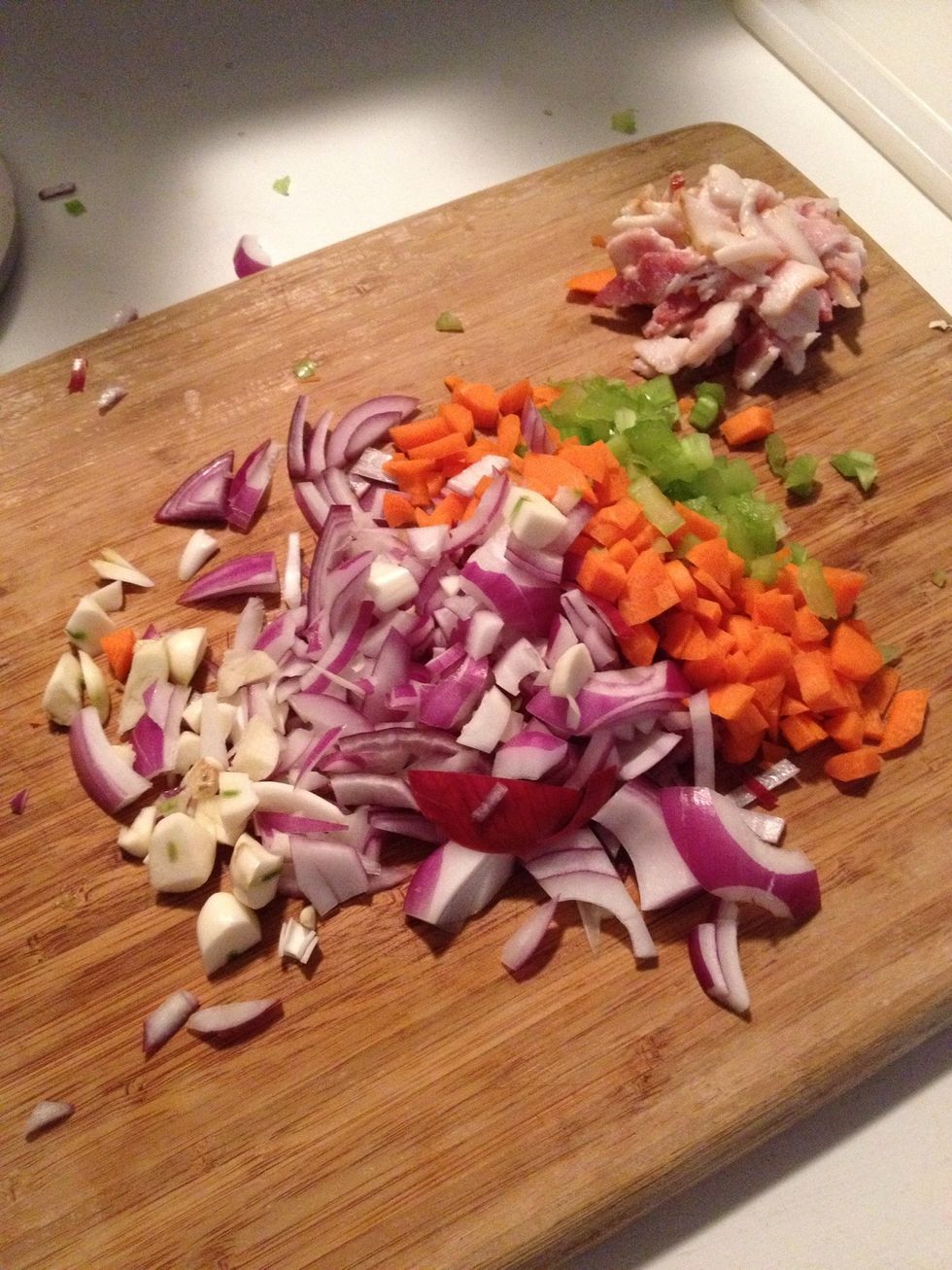 Now let's make the bolognese sauce. Roughly chop the carrot, onion, celery, garlic and bacon.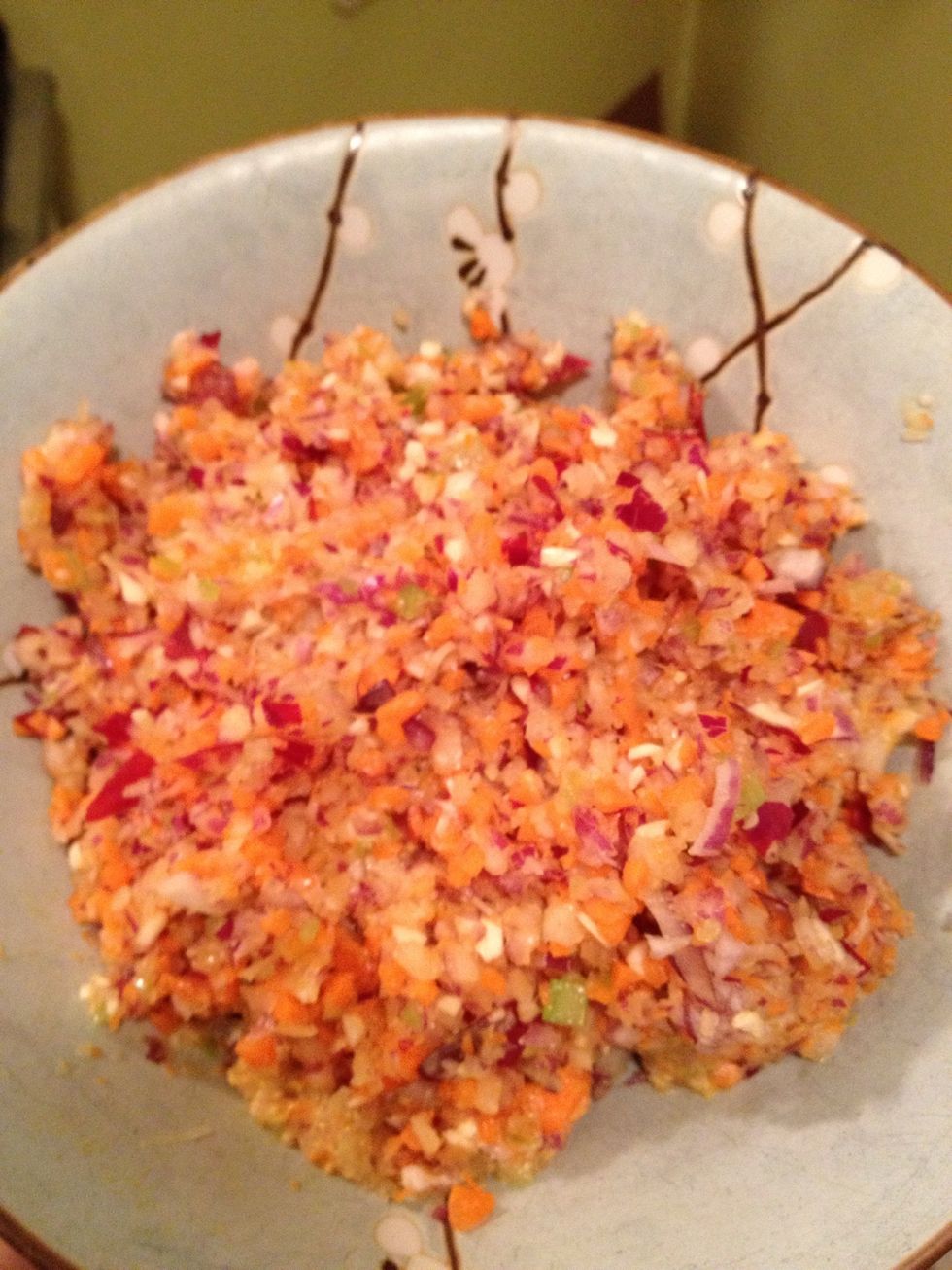 Now add everything to a food processor and blend for a minute or two.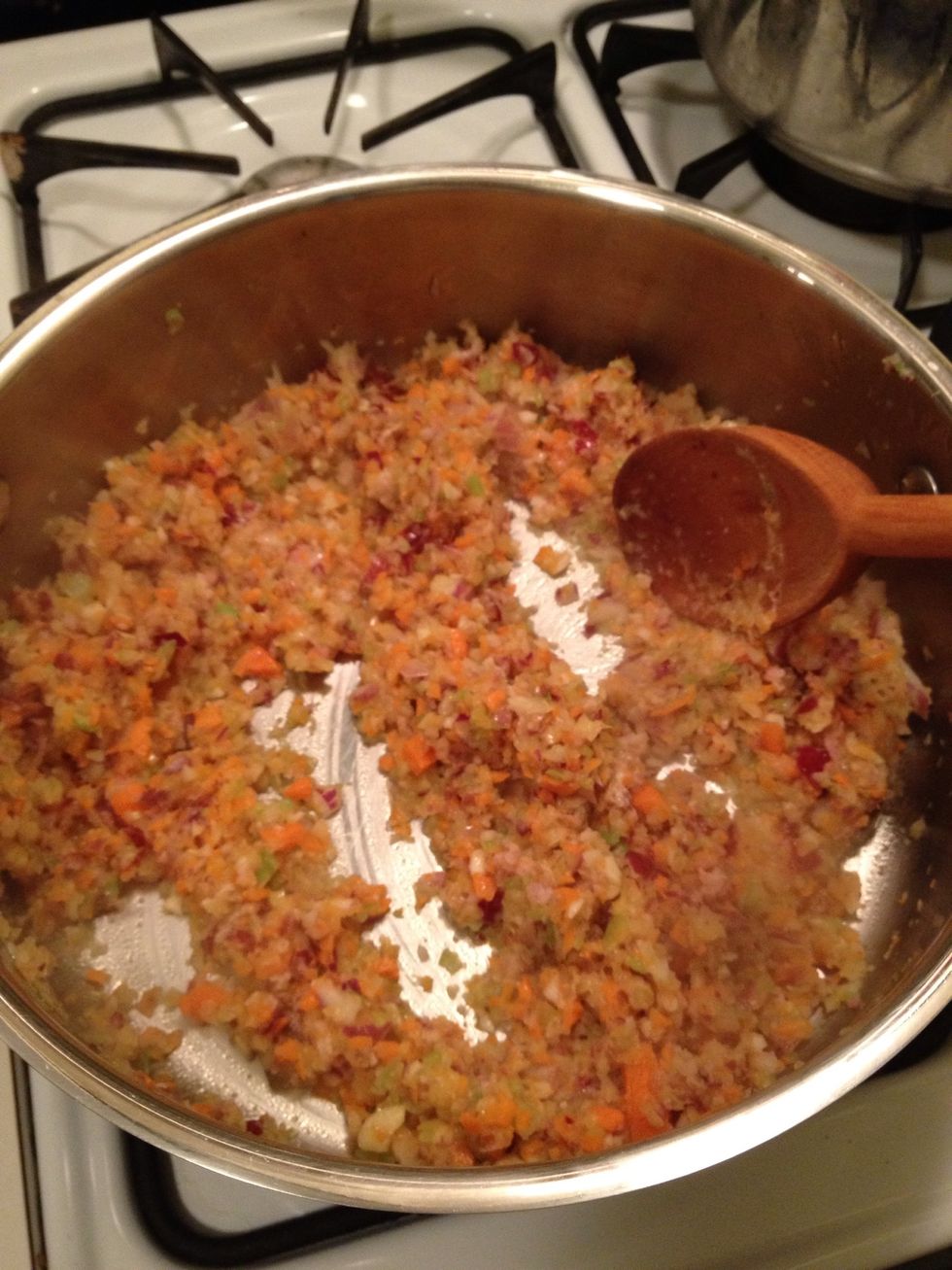 Now in a large sauce pan put some olive oil to cover the bottom of he pan. Add everything from the food processor and cook for about 10-15 mins on medium heat.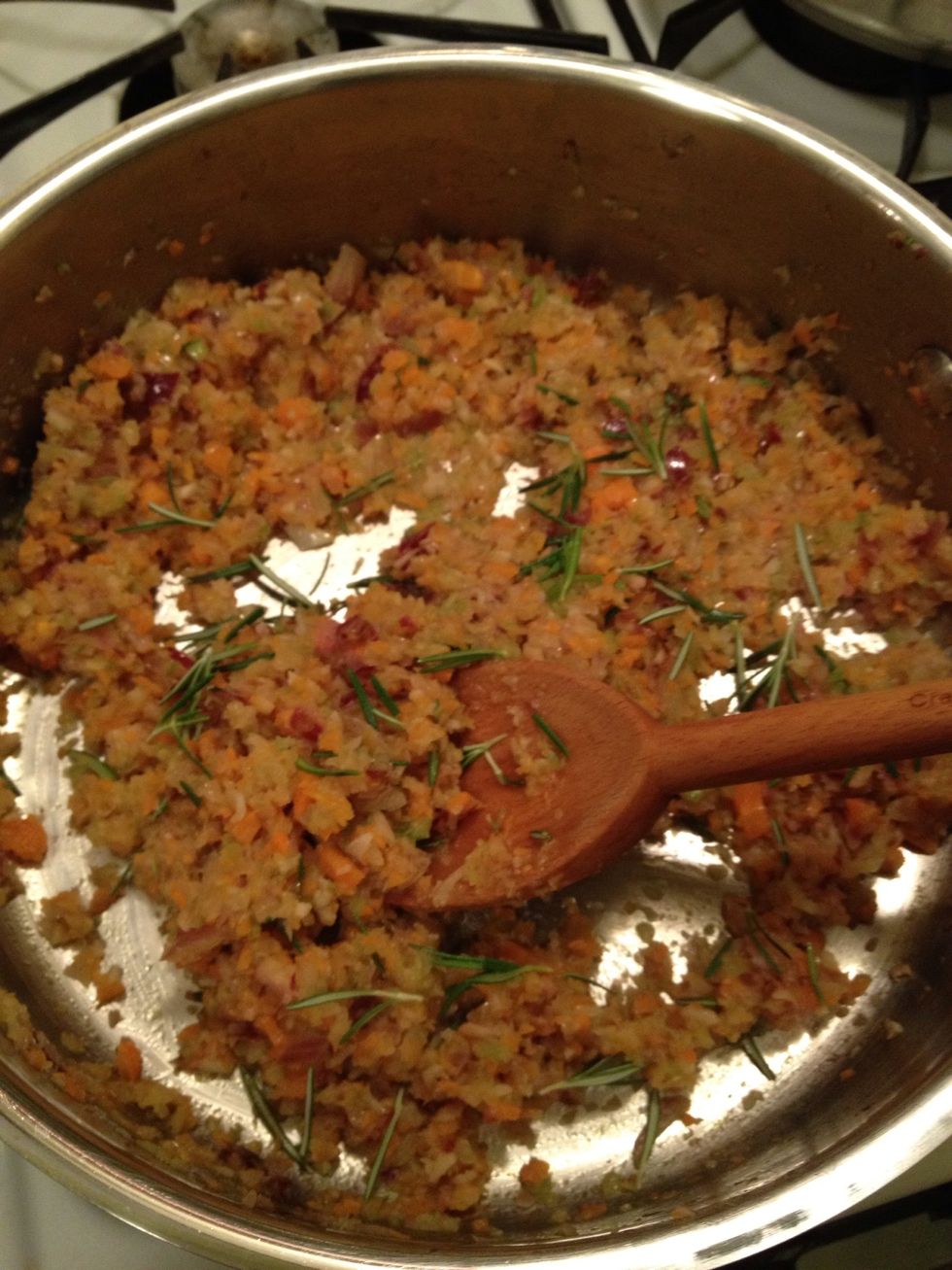 Now add the rosemary leaves to pan, discarding the stalks. Those are gross.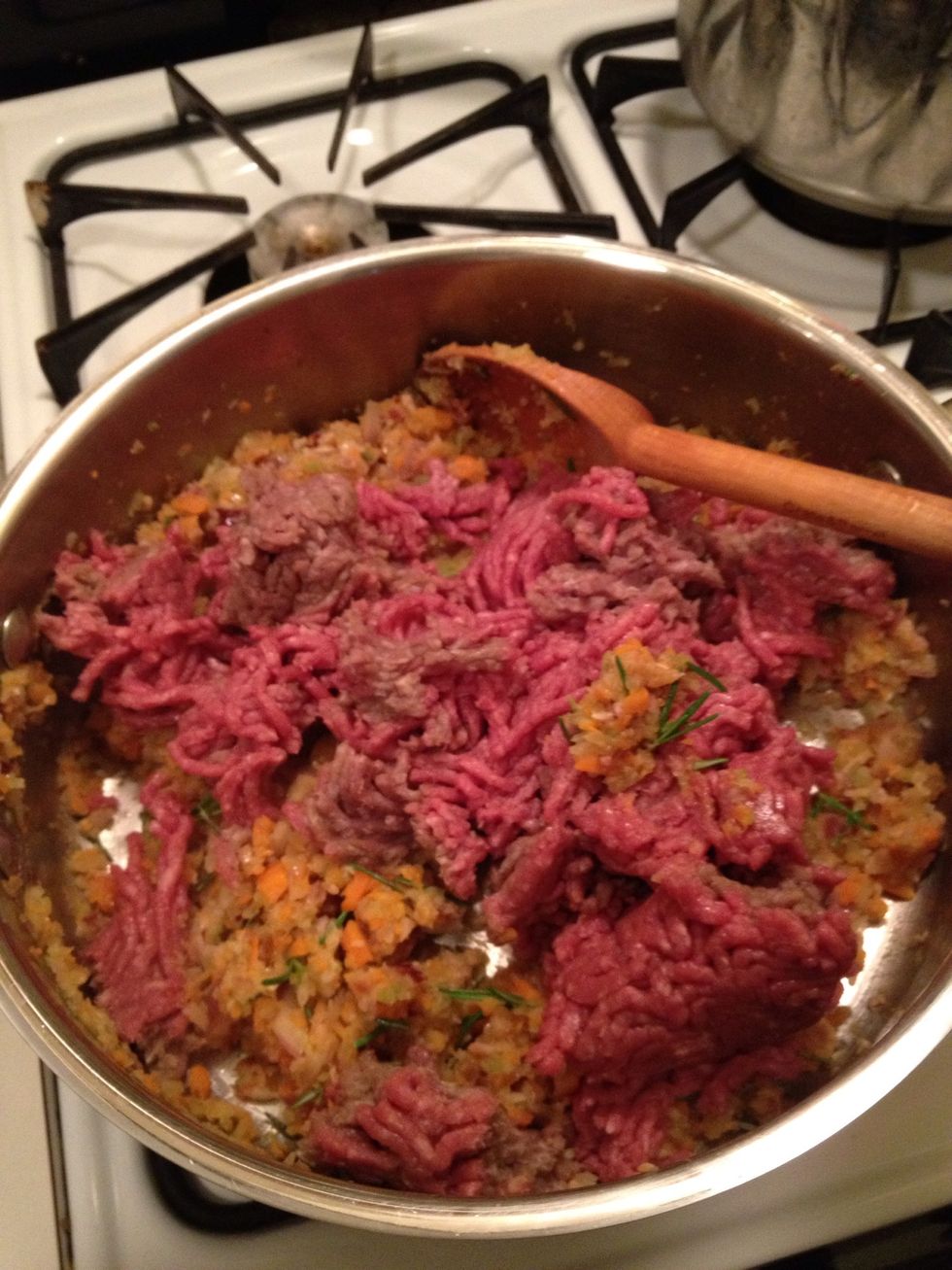 Add the meat and cook for another ten minutes until nice and brown.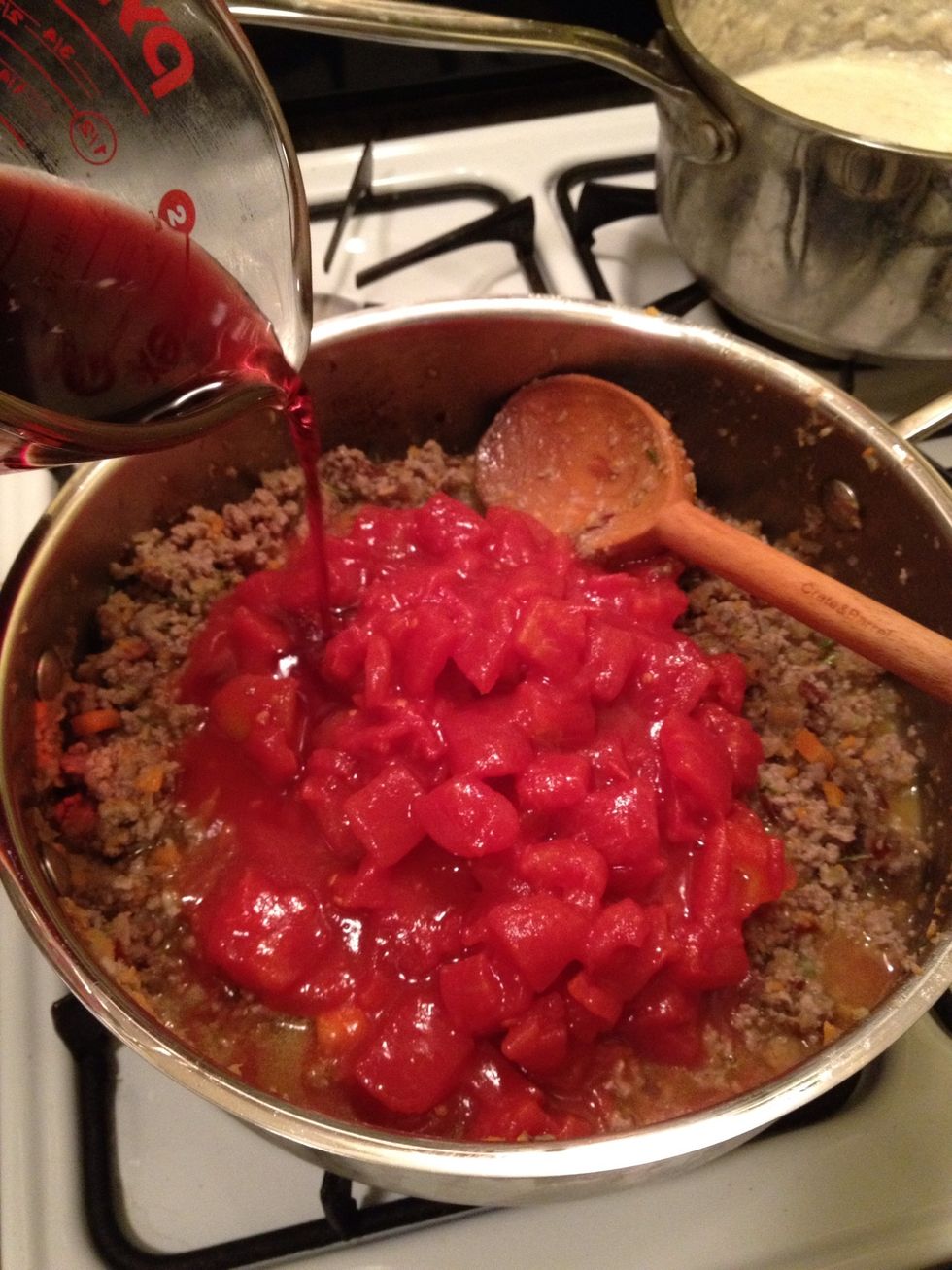 Add the can of diced tomatoes and the wine. Season with salt and pepper to taste.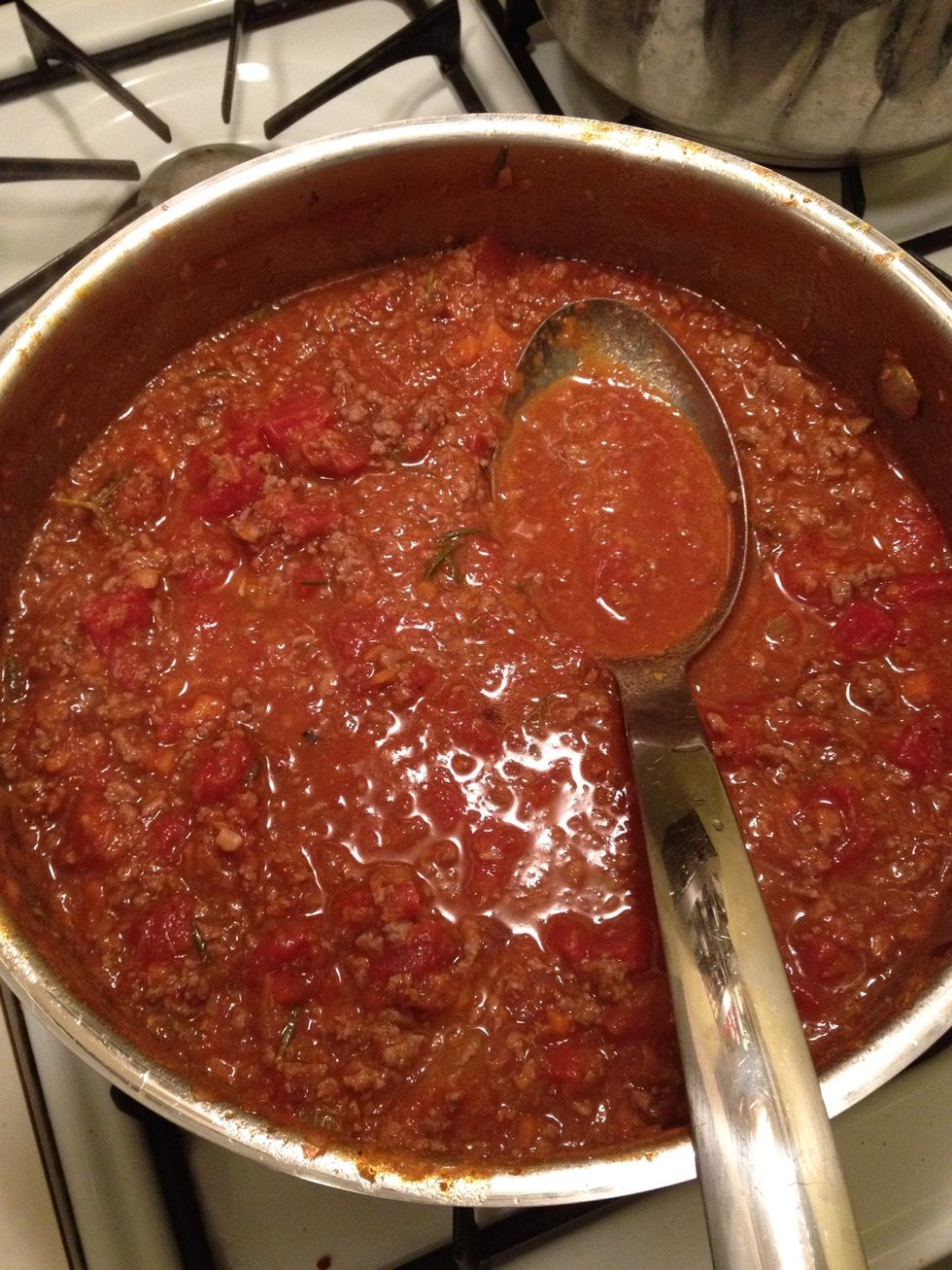 Bring to a boil and then lower the heat to a simmer. Stir occasionally and in about 30 minutes your bolognese sauce should be done.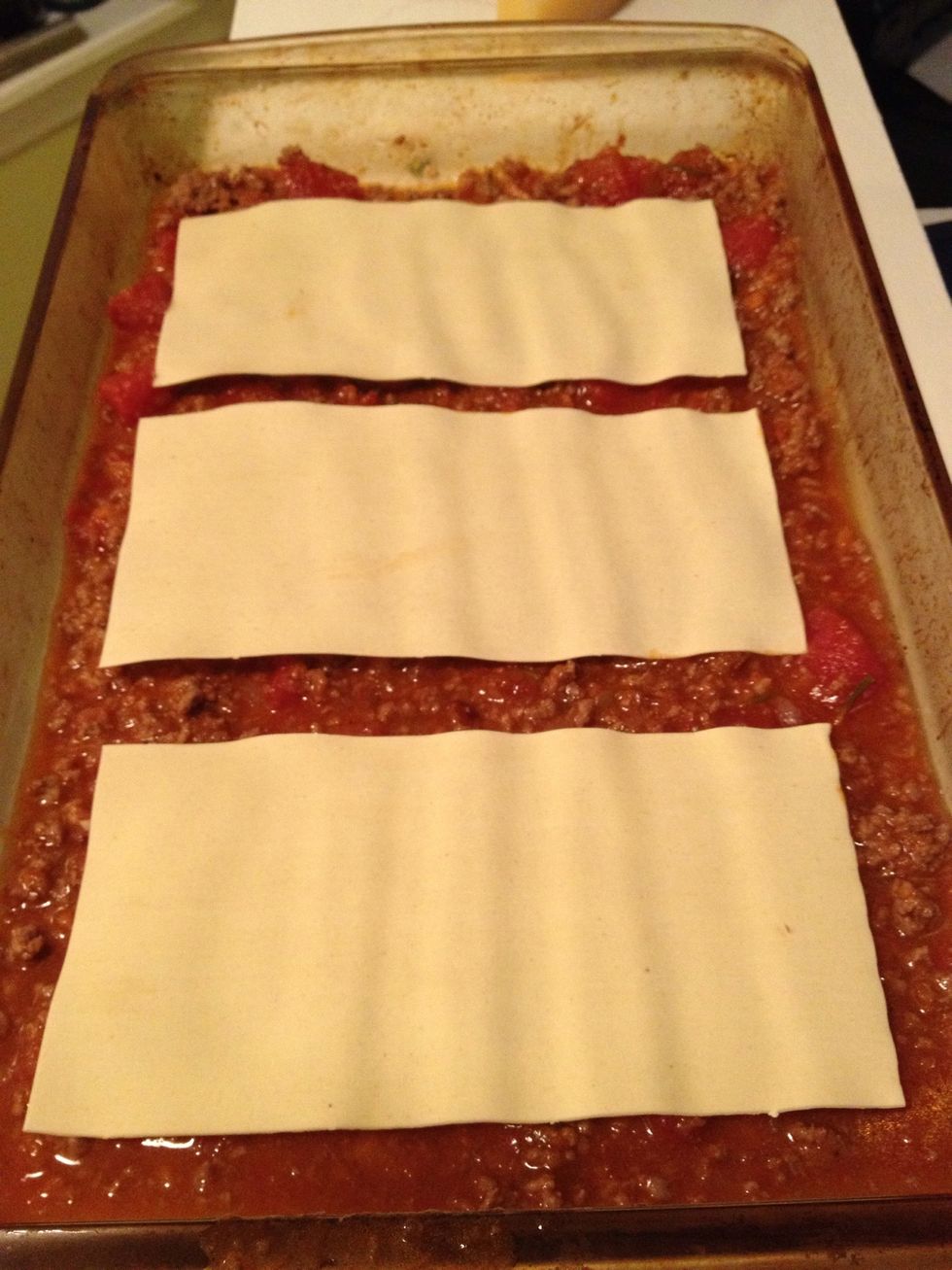 Let's start layering this lasagne. Spoon some sauce into your pan and lay down 3 noodles. Now spoon some of your béchamel sauce. Then repeat the layers 2X.
Now add the remaining béchamel sauce. Cover with the fresh mozzarella and grate a little more Parmesan on top.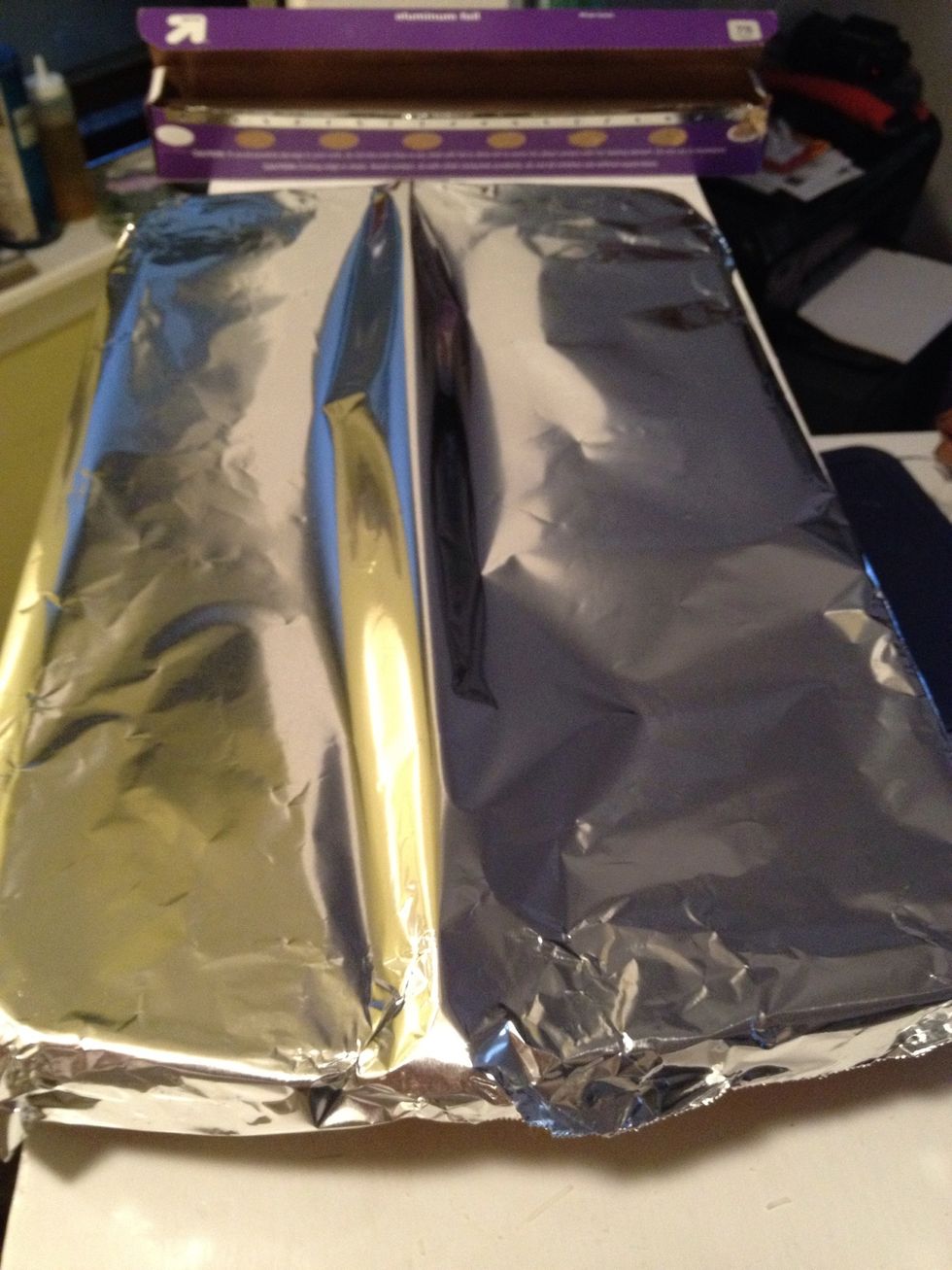 Cover with tin foil and cook at 350F for 35 mins.
When the 30 mins is up uncover and cook for another 15 minutes.
Take out of oven and let cool for 10-15. Serve and enjoy!
1.0lb Ground beef (or ground turkey)
3.0 slices of bacon
3.0c cups milk
1.0 Large red onion. Or two small
3.0 3 gloves garlic
1.0 Decent size carrot
4.0oz Parmesan (freshly grated)
2.0 Stalks of celery
3.0 Bay leaves
1.0Tbsp Handful of fresh rosemary
1.0c Red wine
28.0oz Canned diced tomatoes (organic)
8.0oz Fresh mozzarella
3.0Tbsp All purpose flour
2.0Tbsp Butter
Barilla lasagne noodles
Salt and pepper
Olive oil