How to make the best green bean casserole ever!!!
Make the Best Green Bean Casserole Ever!!!
13260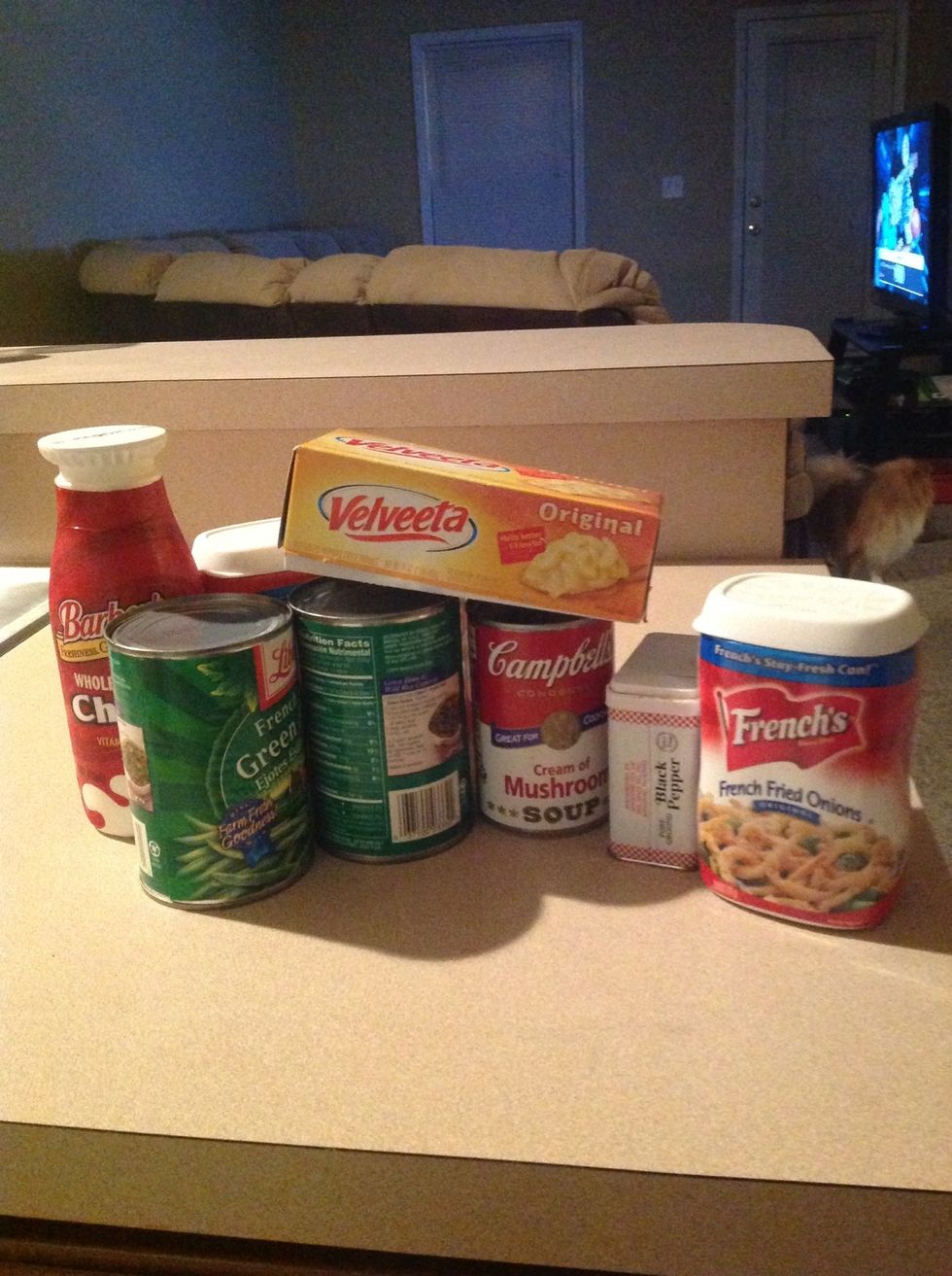 Gather supplies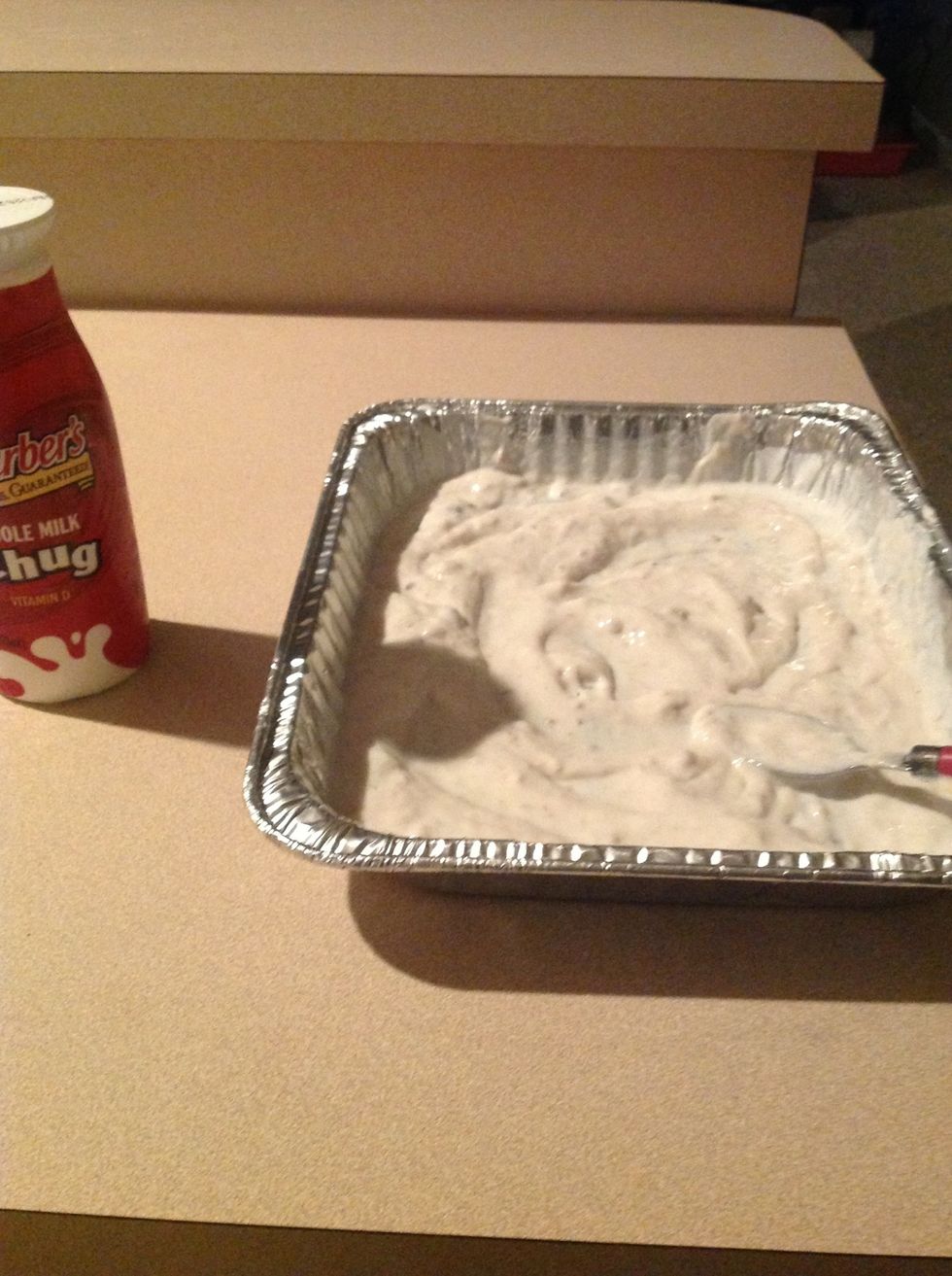 Mix milk and your cream of mushroom soup together.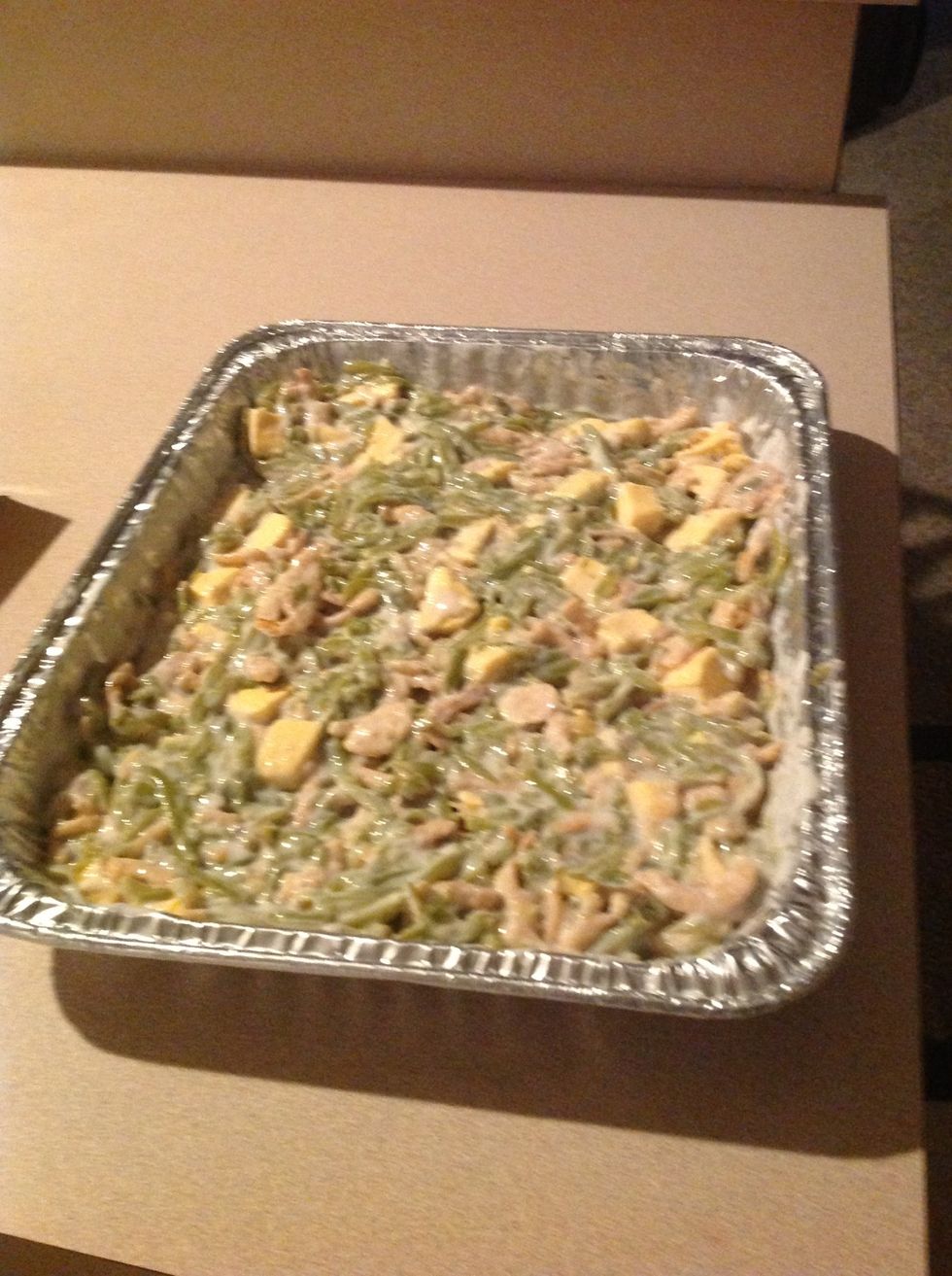 Then add your green beans, HALF of your crunchy onions, velveeta cheese (cubed), and pepper. Mix well
bake at 350F for 30 min or until hot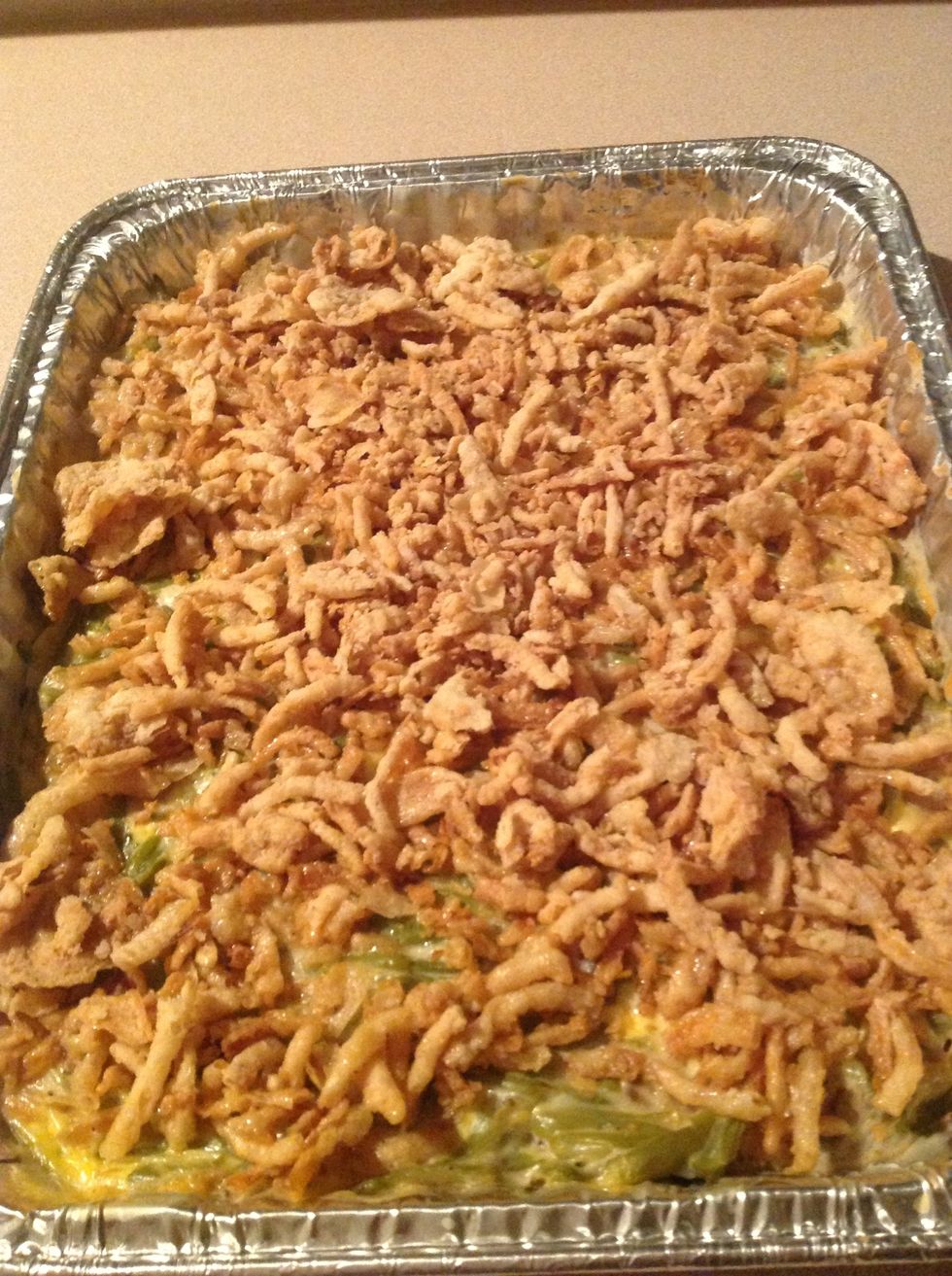 Add remaining crunchy onions to the top of casserole, if u do not want your casserole crunchy put it back in the oven for 5 min.
Enjoy!!!!!!
French Style green beans (2 14.5oz cans)
Cream Of mushroom soup (1 10 3/4 oz)
Black pepper
3/4 cup of milk
2 cups of French fried onions
1 1/2 cup of Velveeta cheese