Make the Best Gluten Free Carrot Cake You'll Ever Taste
2059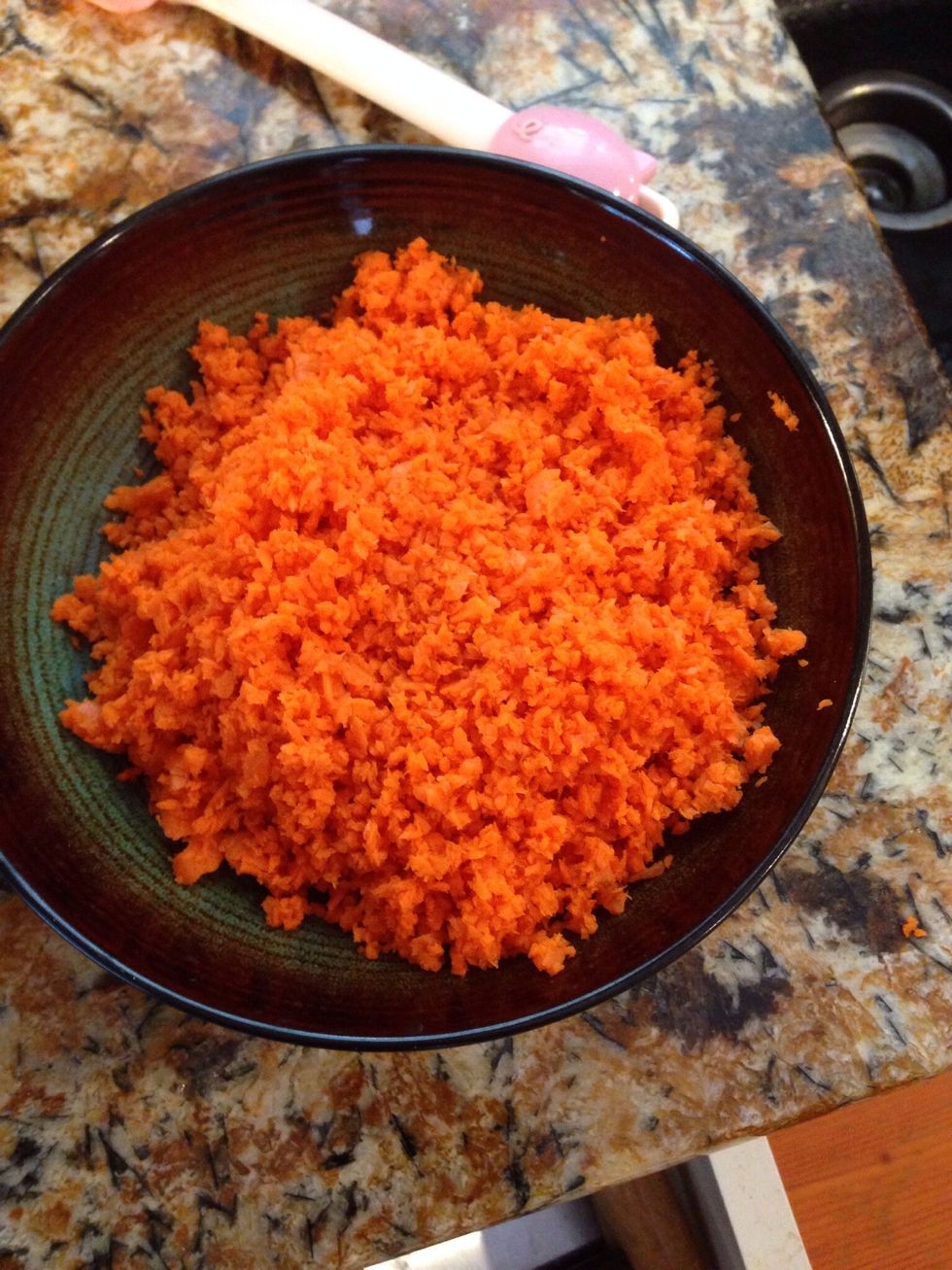 Start by grating your carrot, tip: just throw them in a blender! Easy peasy!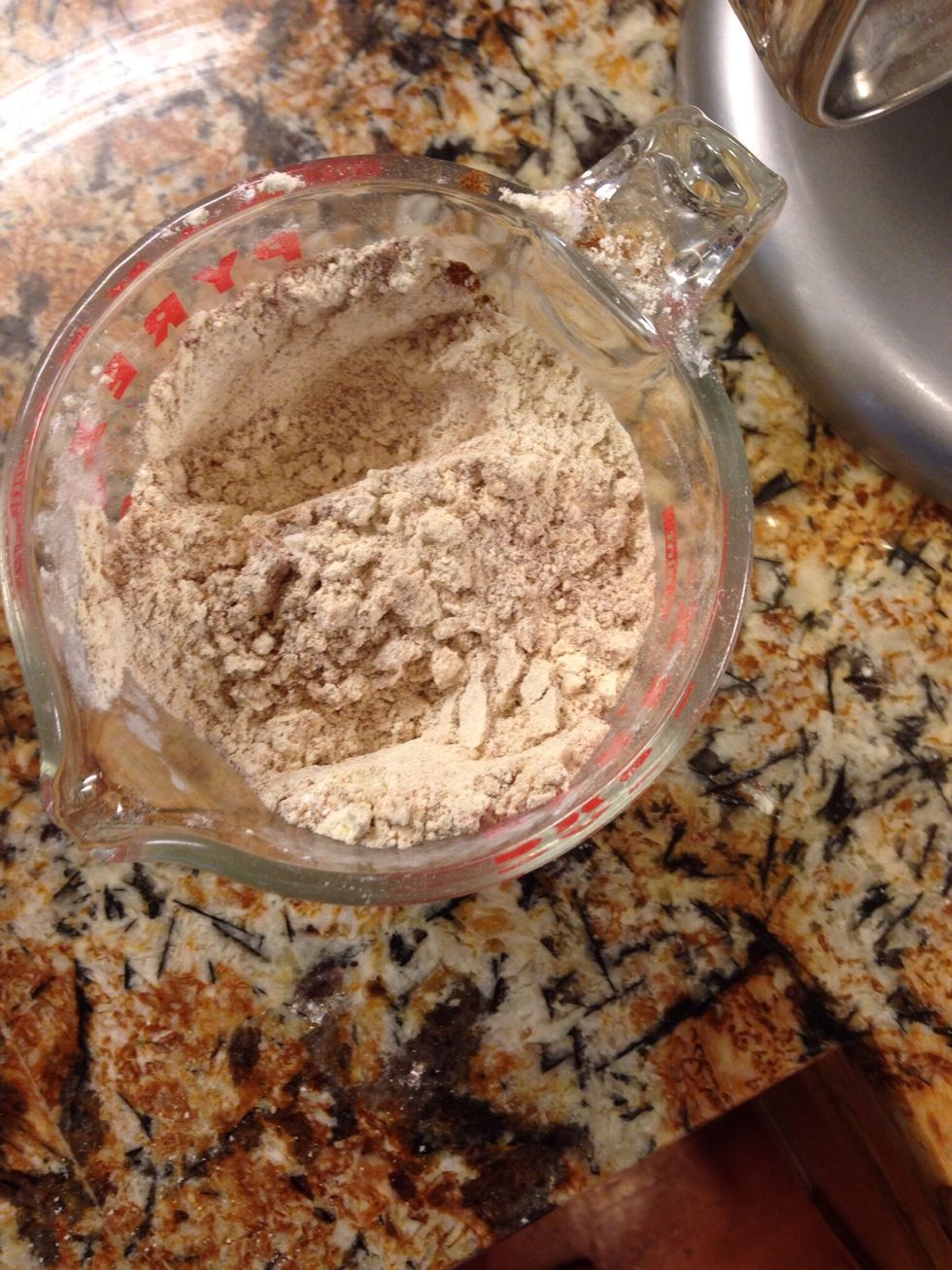 Stir together all dry ingredients (except Sugar)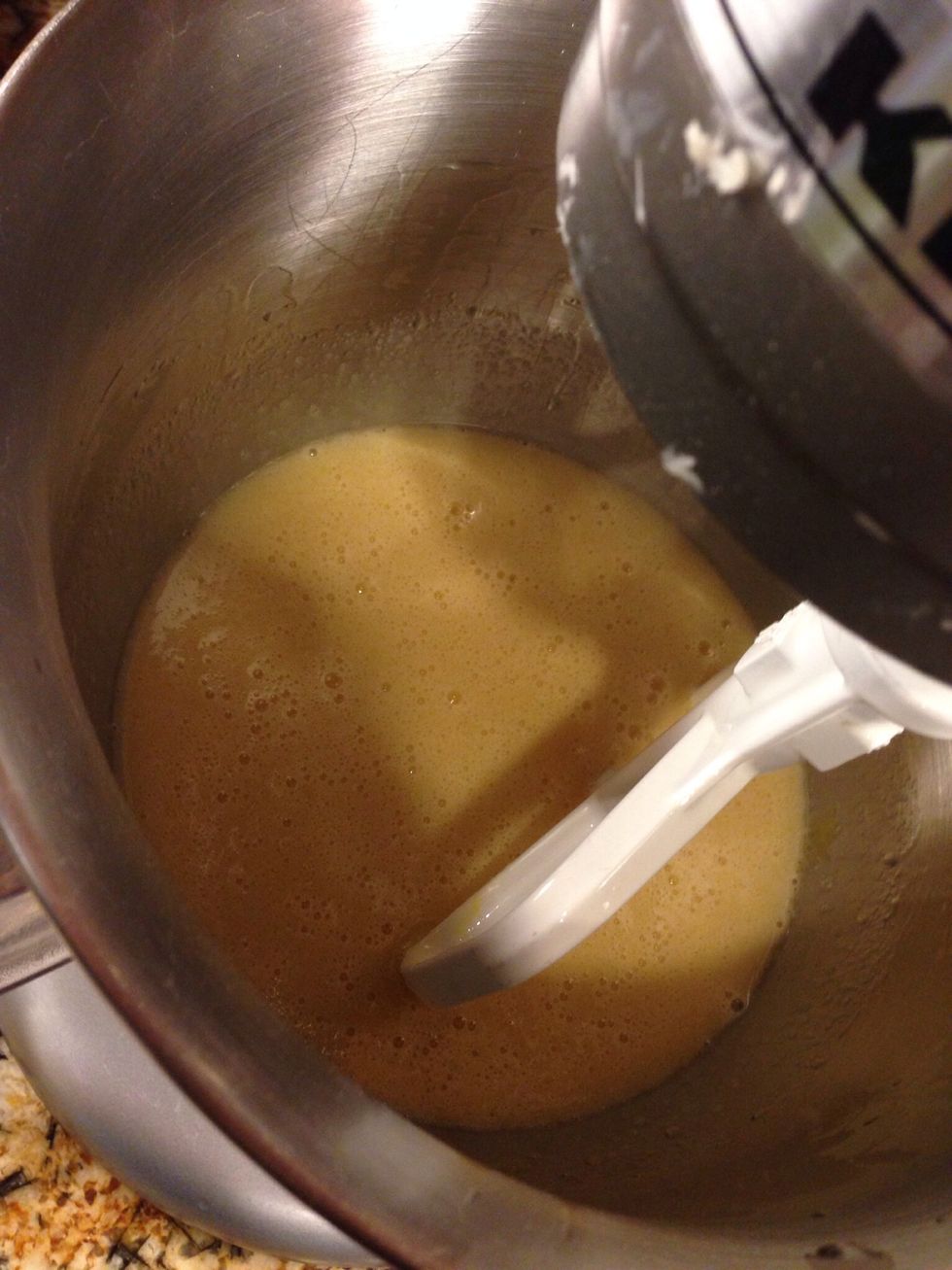 Beat sugar and eggs until fully combined, add oil, and vanilla extract.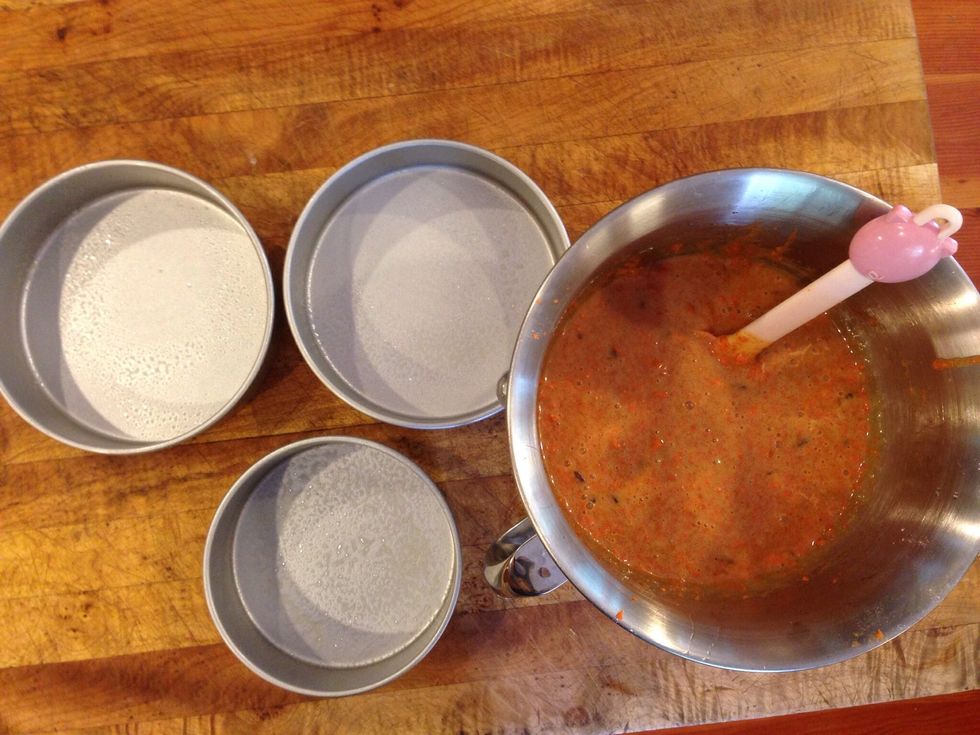 Beat in dry ingredients, and add carrots and raisins, and cranberries, stir with a spoon. Spry 2, 7 inch pans with nonstick cooking spray.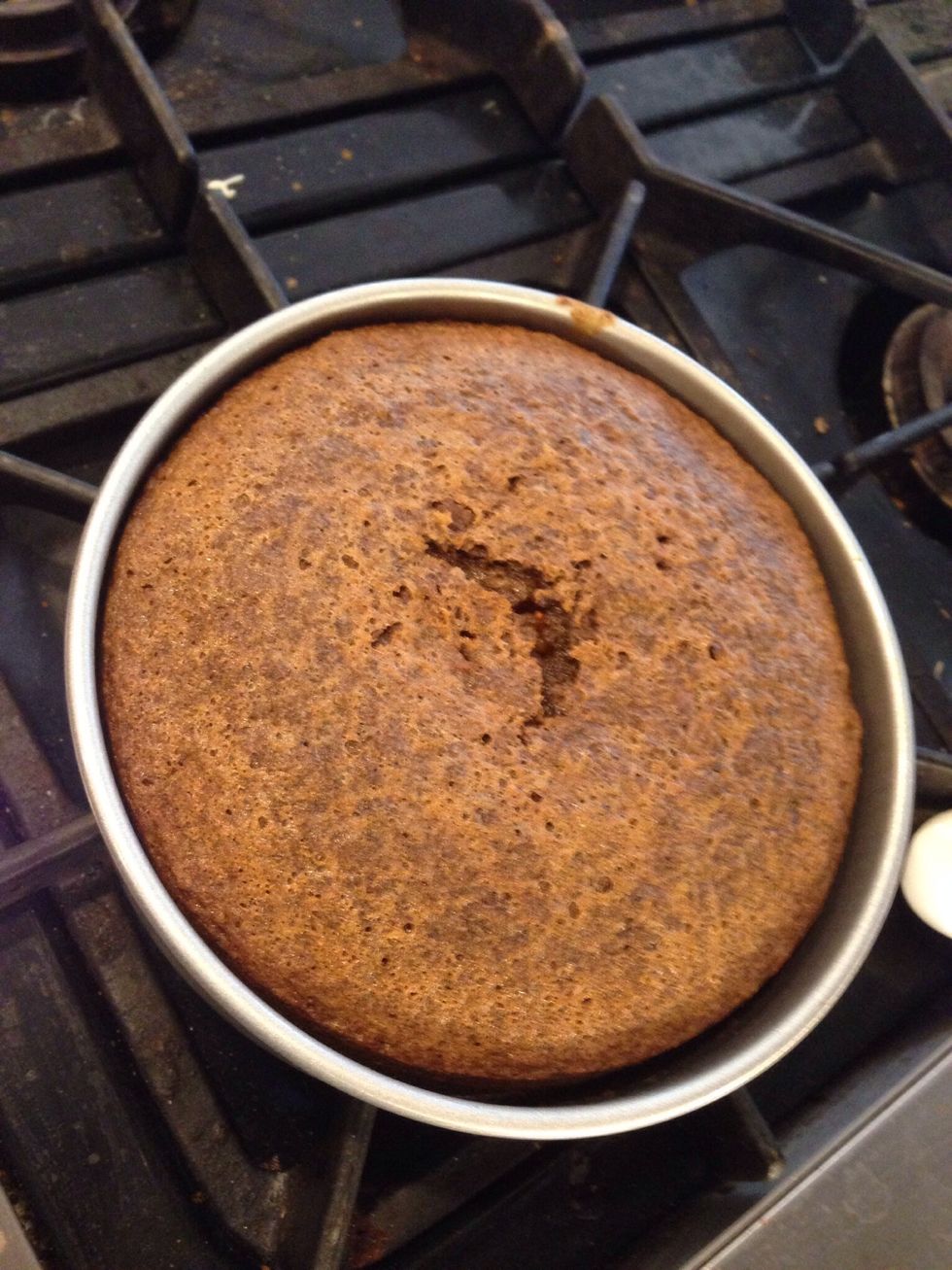 Fill, and bake for approximately 45-60 min, at 325 degrees Fahrenheit. Watch carefully! Do not over bake!!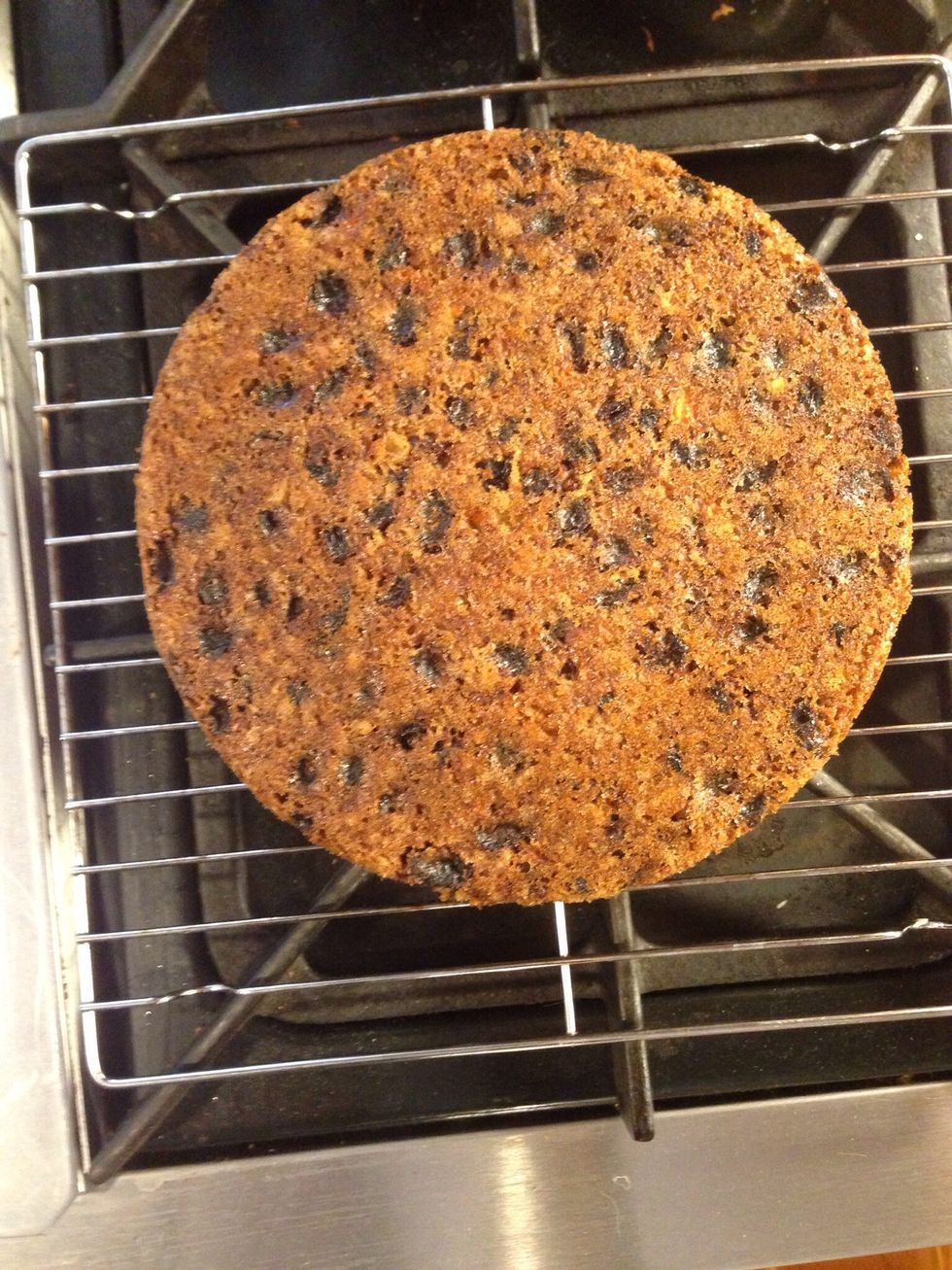 Flip on to a wire rack and cool completely.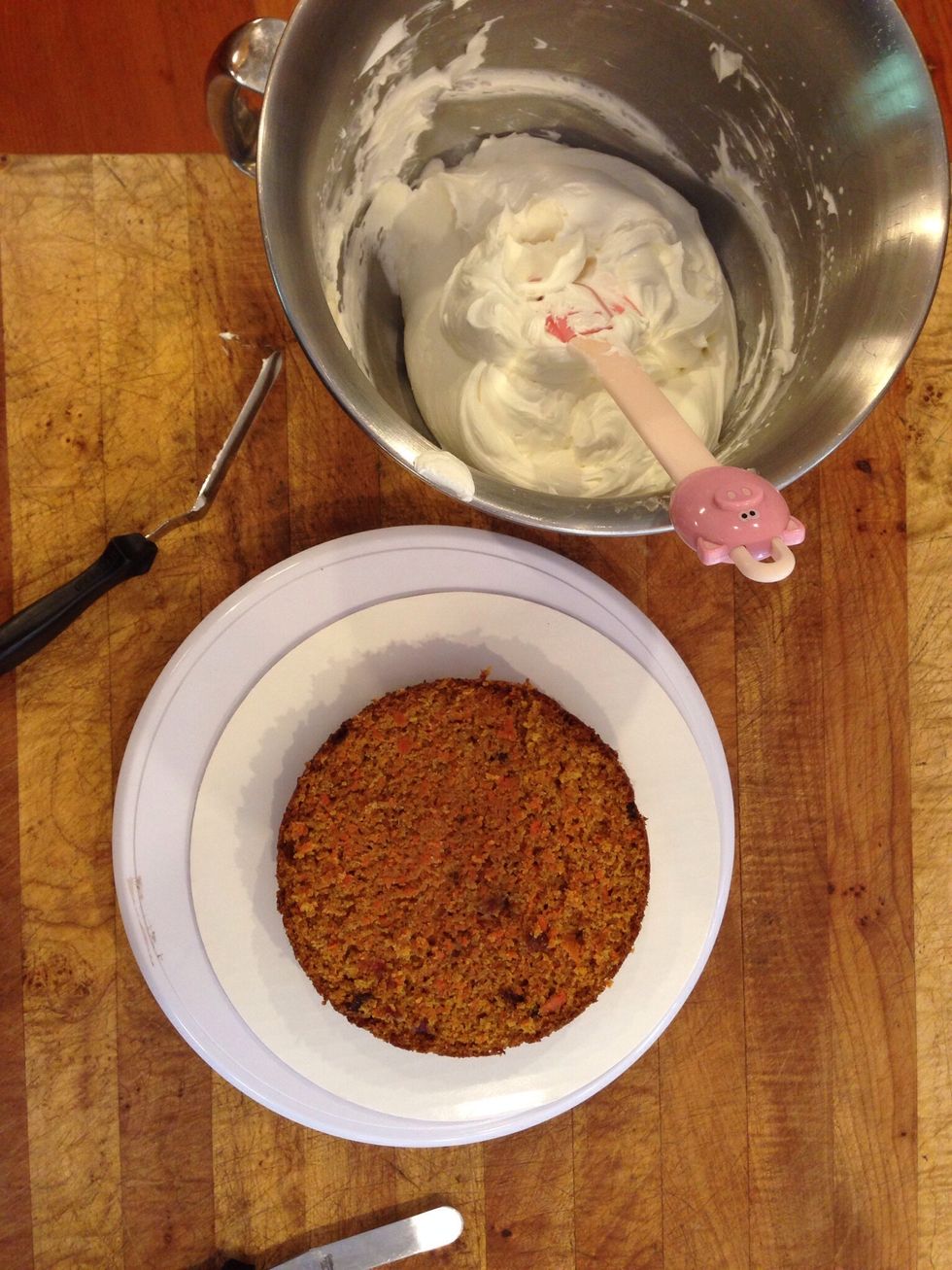 Split each cake in two using a serrated knife, begin by placing one half on a cake board and use your favorite cream cheese frosting recipe as filling.
Keep staking the cake layers, and filling them with frosting.
This will yield 4 layers.
Crumb coat the cake and then place in the fridge for at least 30 minutes, for the frosting to firm!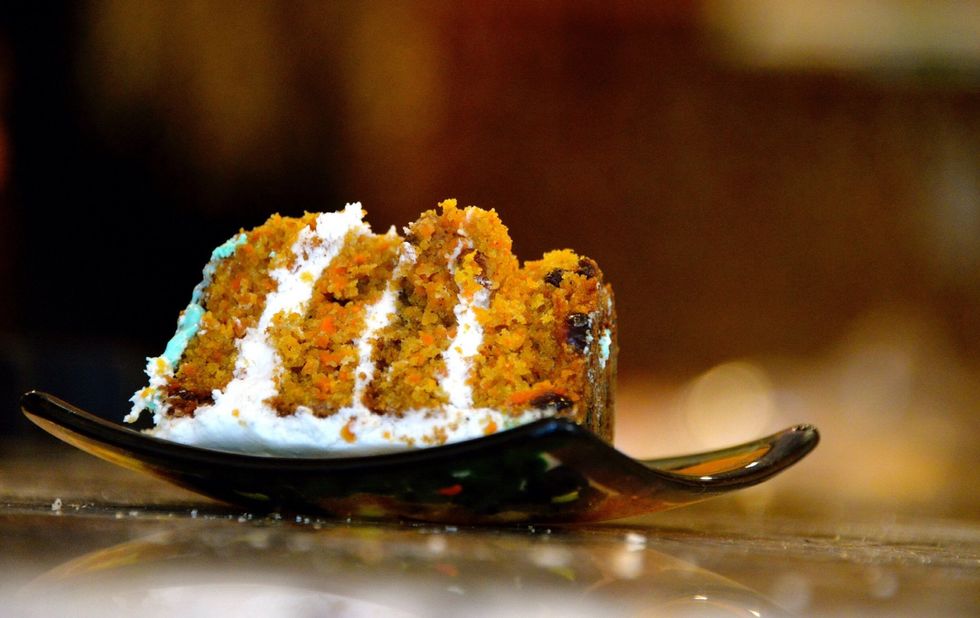 Finish decorating, (I'm sorry I don't have a pic of the whole cake finished, BUT it was a going away cake for my GF sister, and she loved it!!) and serve in generous slices!
The amazing thing about this cake, is that it does not taste GF. You can't tell the difference! It is moist, and absolutely delicious! :) happy baking! Xoxoxo -Rikki
1/2c Grated Carrots
4.0 Eggs
1/2c Granulated sugar
1/4c Canola oil
2.0c GF All-purpose flour (with xanthum gum)
2.0tsp Cinnamon
2.0tsp Baking powder
2.0tsp Baking soda
1.0tsp Nutmeg
2.0tsp Vanilla extract
3/4tsp Kosher salt
1/2c Dried Cranberries
1/2c Raisins
Rikki Kazmierowicz
My name is Rikki. I love to bake. I'm a little sister, and sweet maker. Follow me! ❤️\n