This recipe is enough for a 10" round cake tin. Start it in September and feed with brandy regularly between now and Christmas. It's rich, moist, succulent and boozy! Perfect :-)
103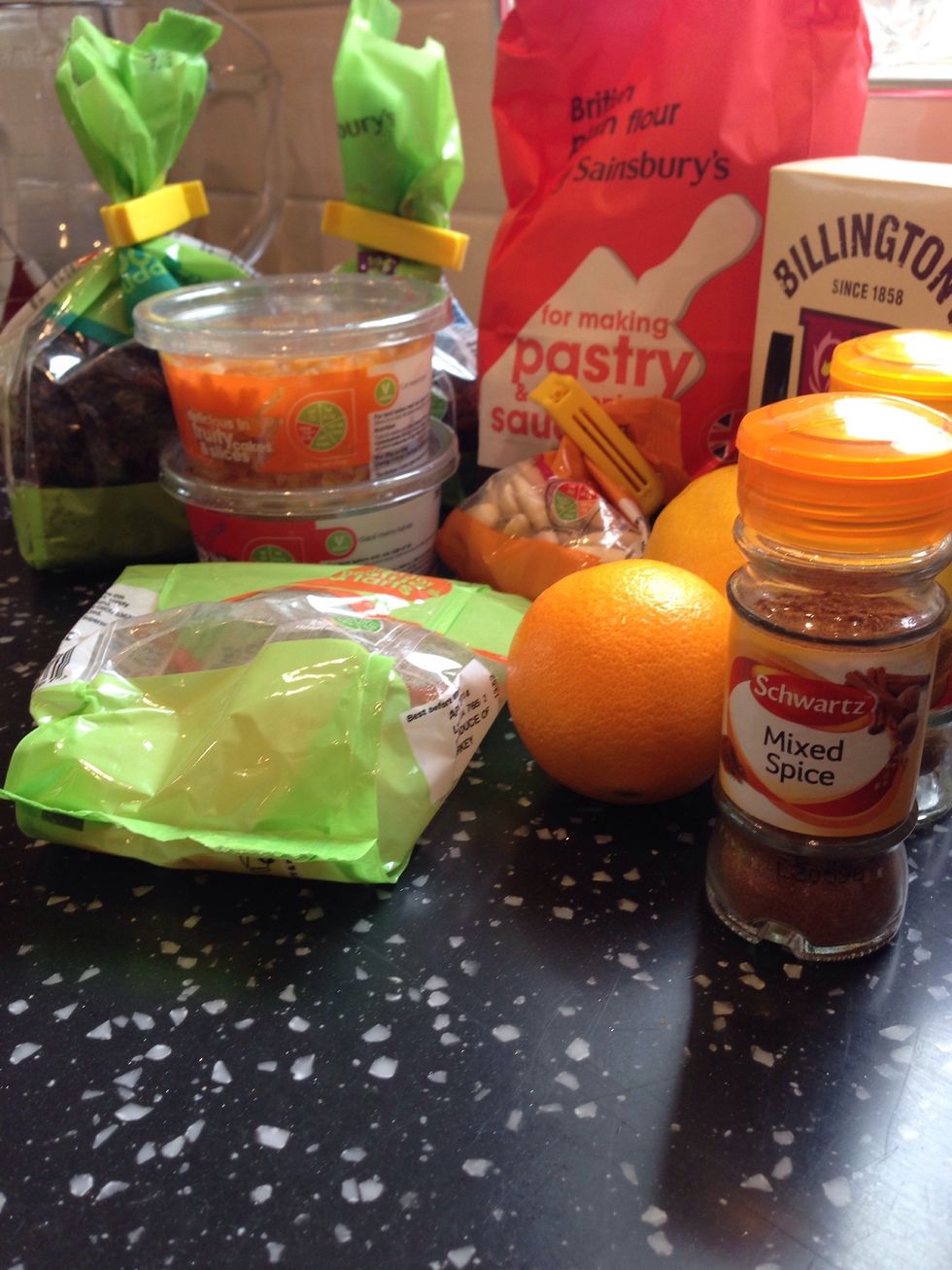 Gather ingredients
The day before making the cake, measure all of the dried fruits into a bowl and soak them in the brandy and black tea. Leave overnight to let them absorb the liquid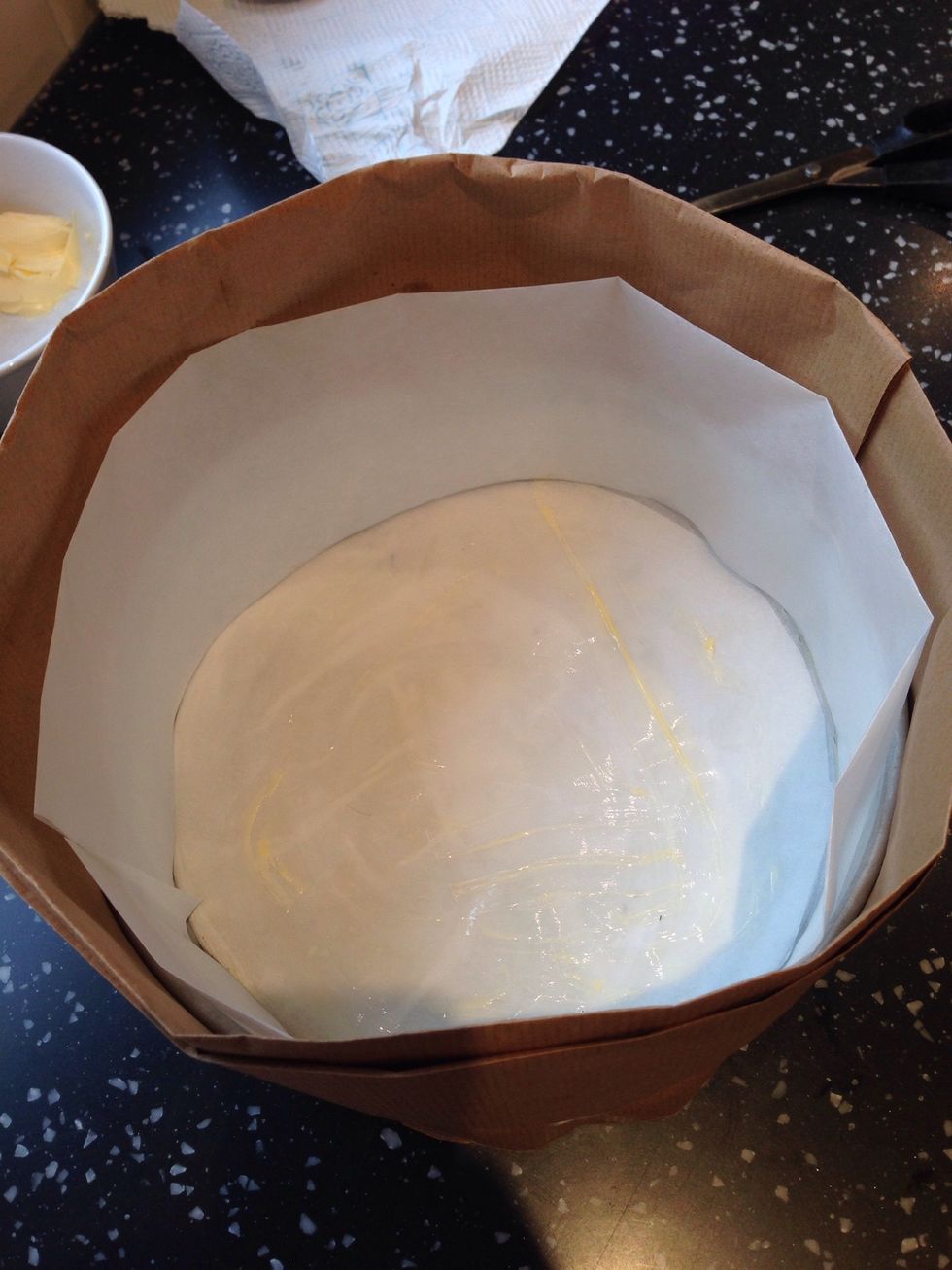 Grease and line a 10" (25cm) deep round cake tin with a double layer of grease proof paper. Wrap brown paper around the outside of the tin and tie with string (this may be a two person job!).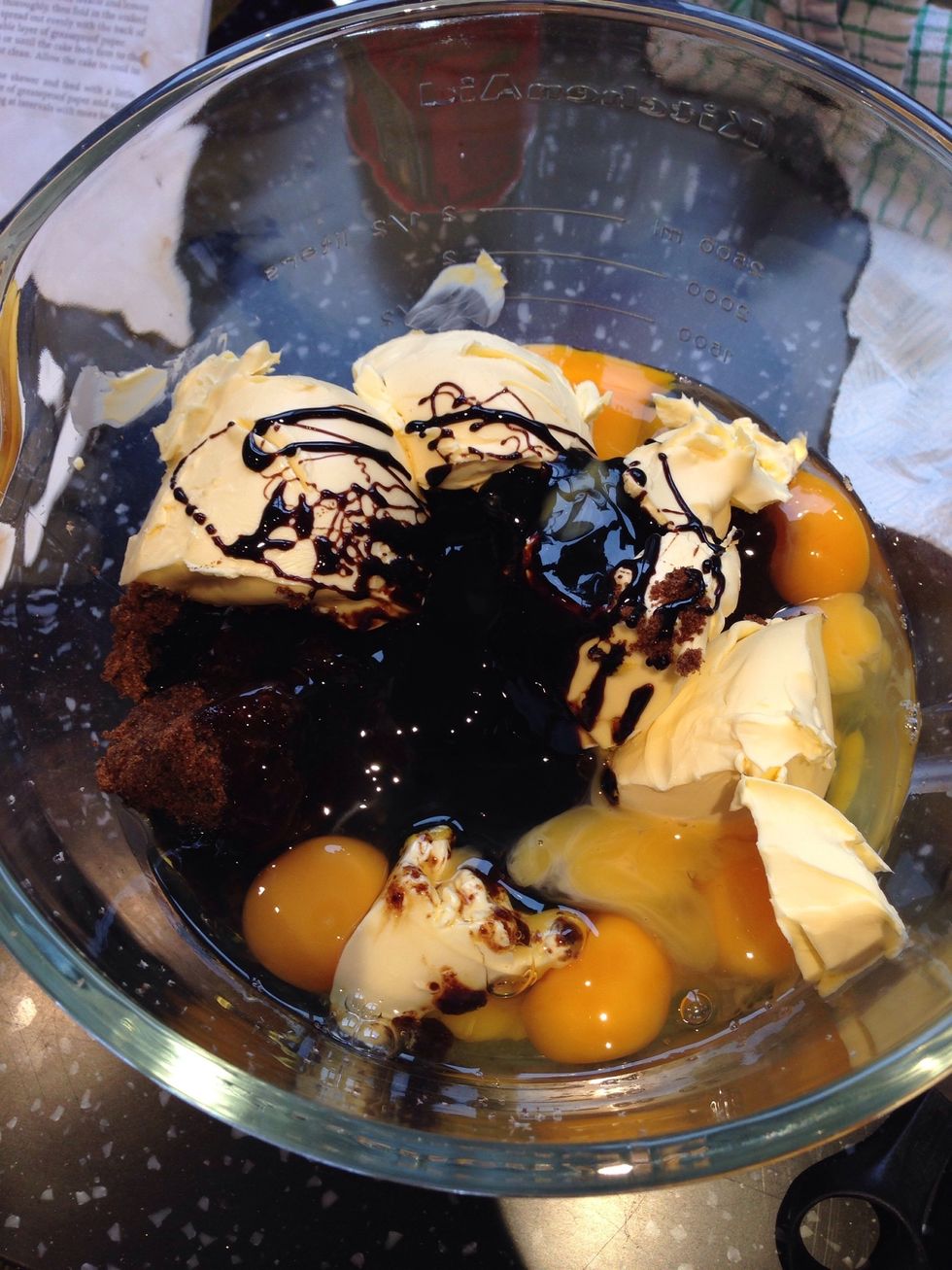 To a large mixing bowel add: Flour, spices, margarine, sugar, eggs, almonds, treacle, lemon and orange zest Preheat the oven to 140°C (275°F/Gas 1)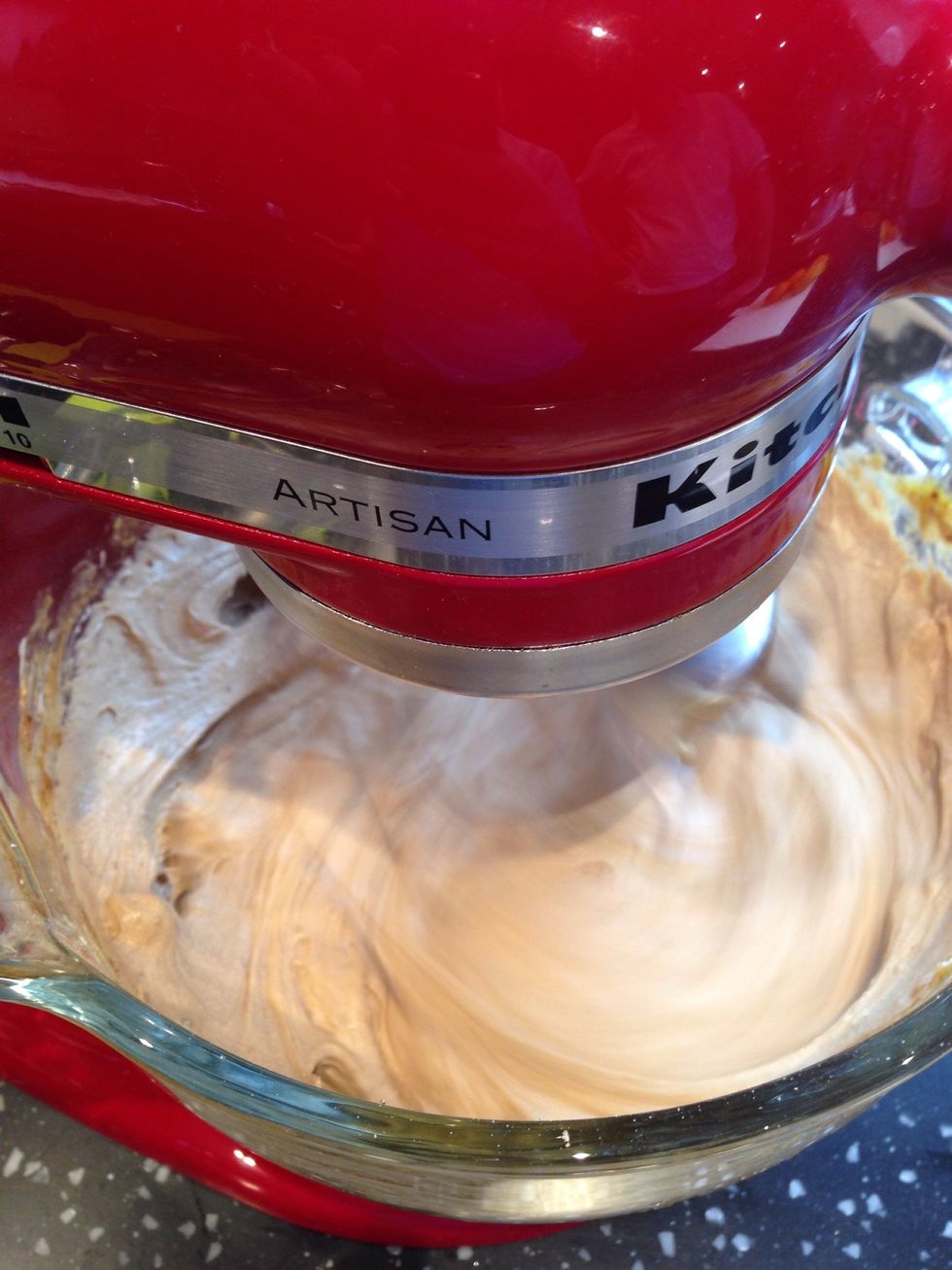 Beat well to mix thoroughly - a Machine is best for this but can be done by hand. You'll certainly develop muscles if you do it that way though!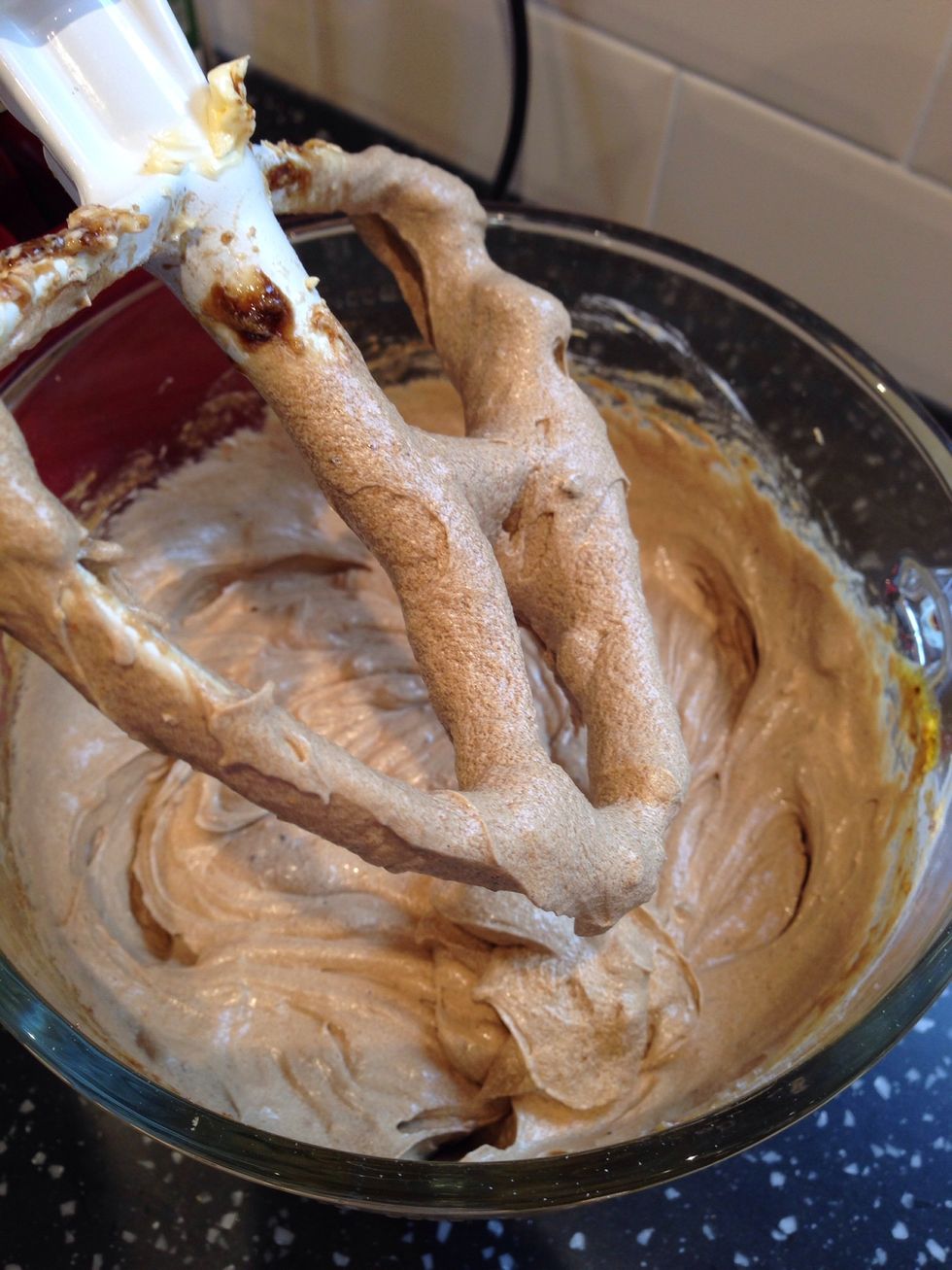 Gradually add the flour. You should mix until a soft consistency is reached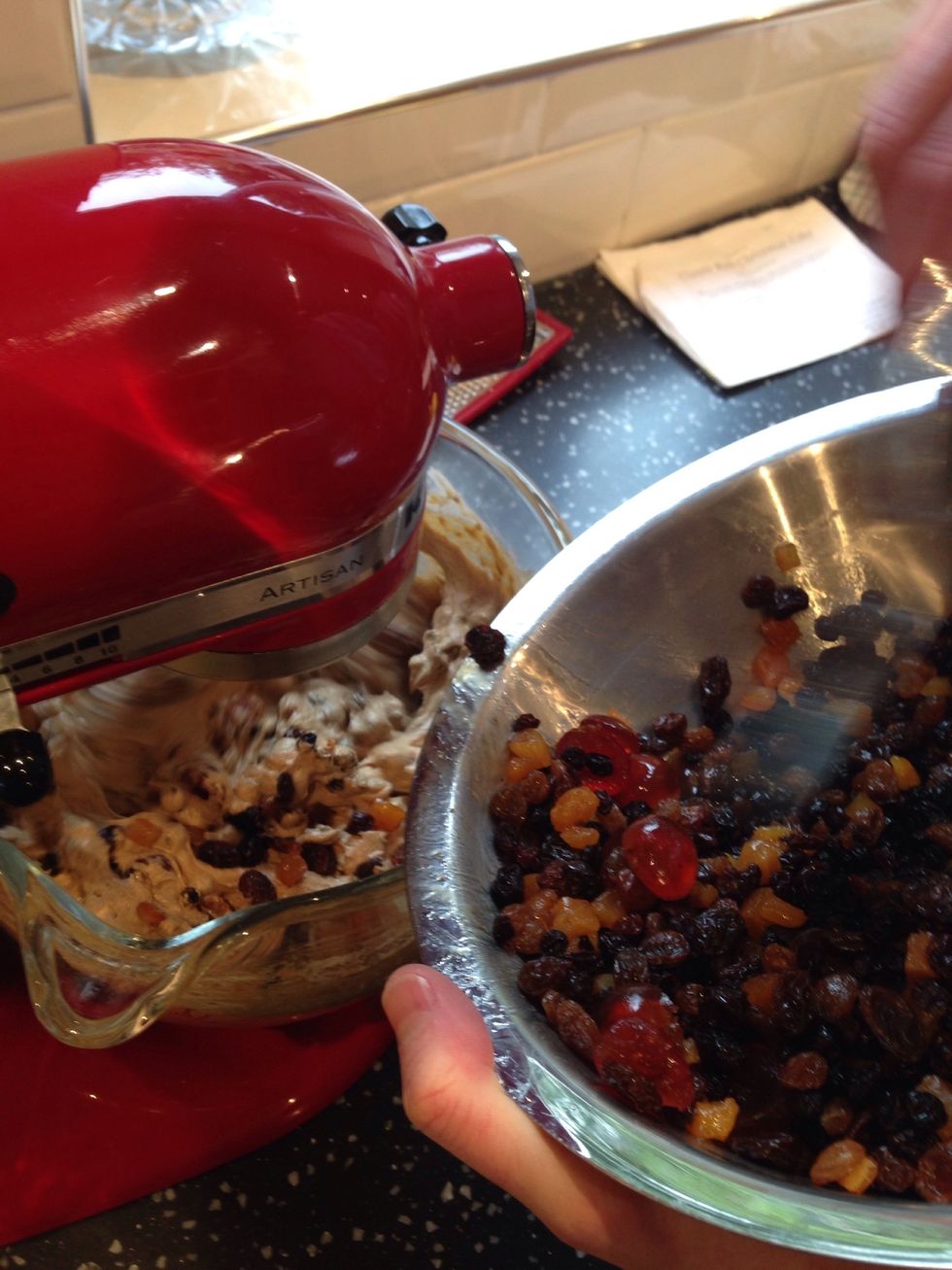 Gradually fold in the soaked fruit to the cake batter and ensure it is mixed thoroughly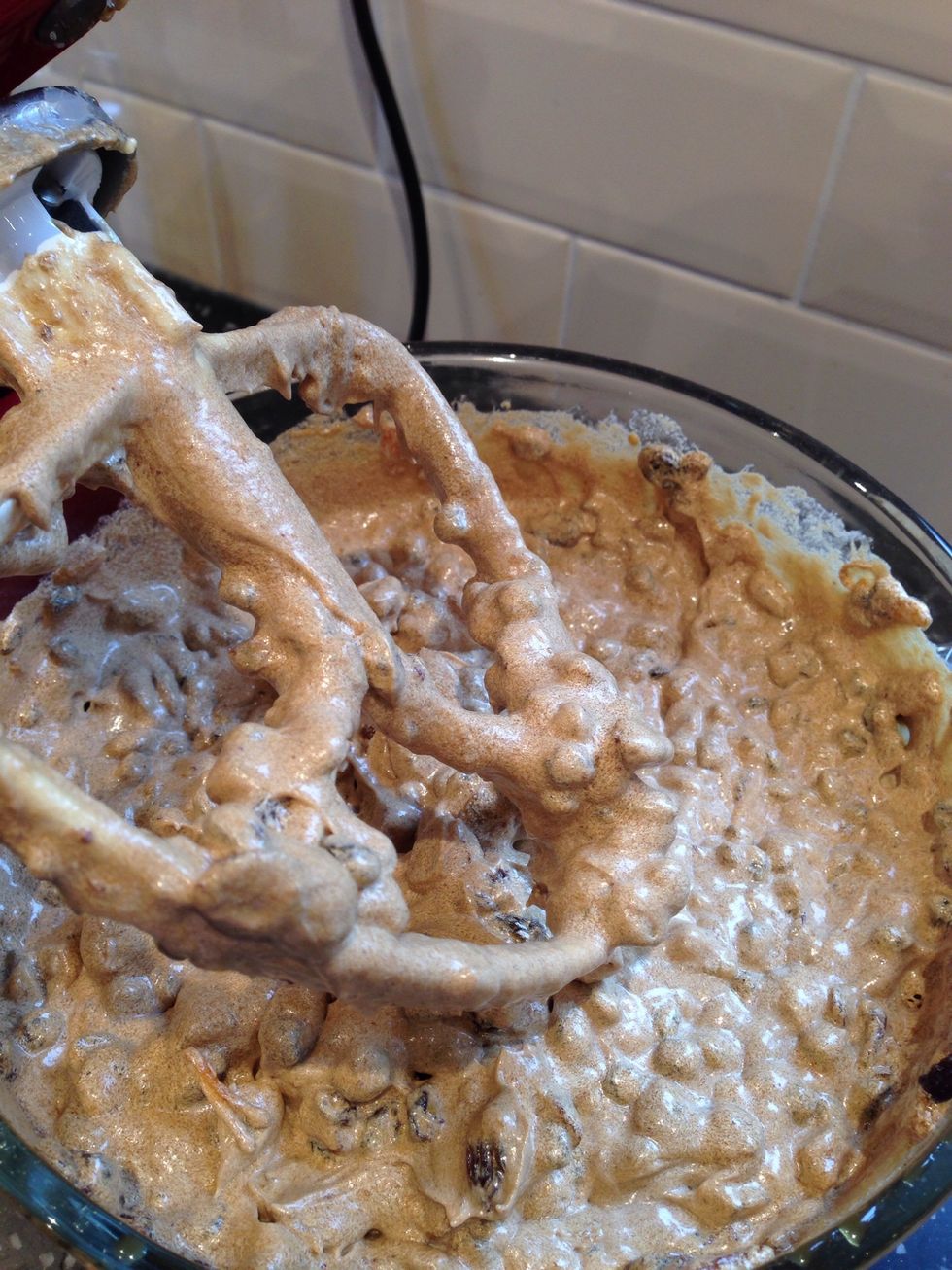 Resist the temptation to lick the spoon!!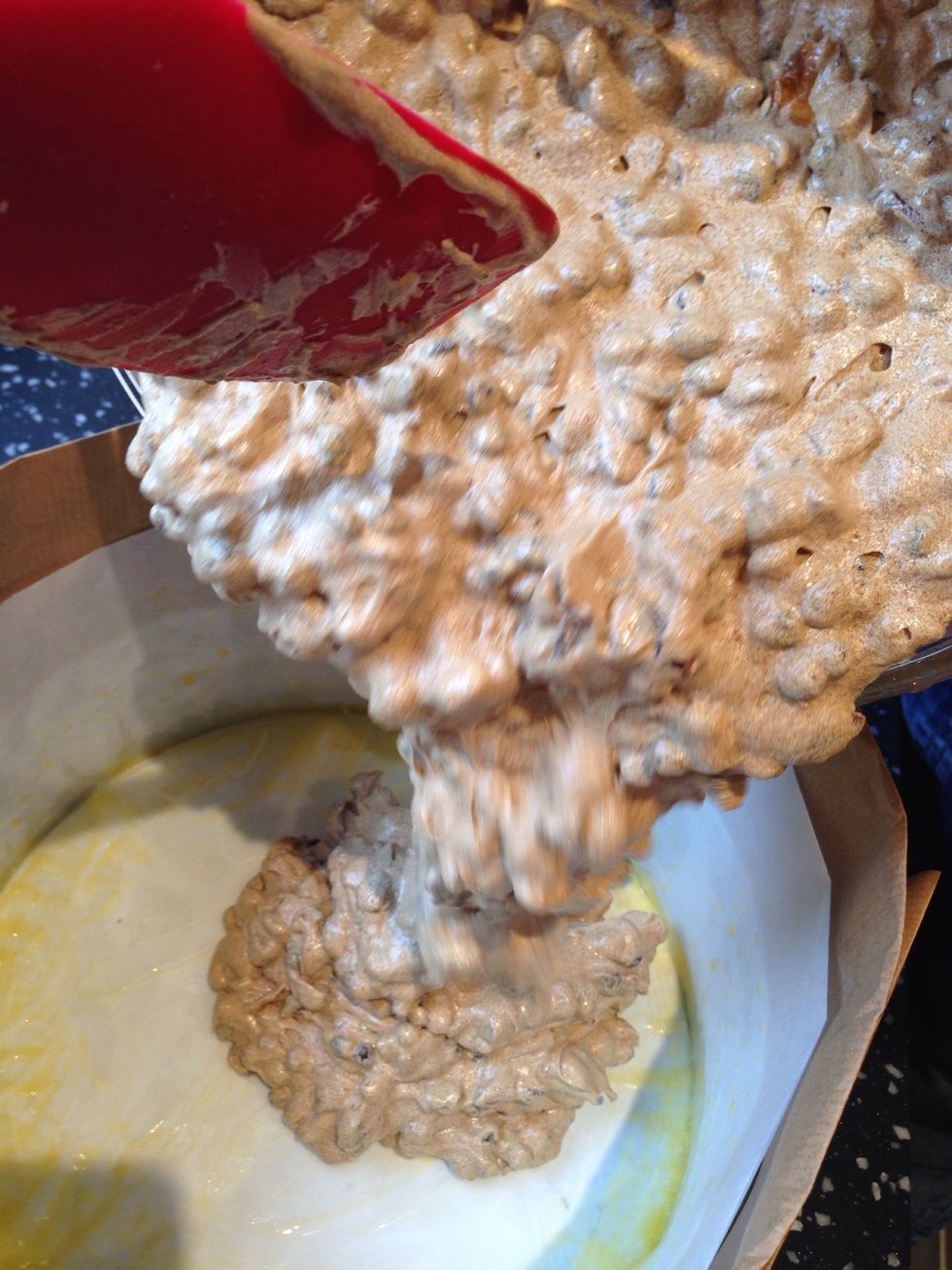 Spoon the mixture into the prepared cake tin and spread out evenly with the back of a spoon.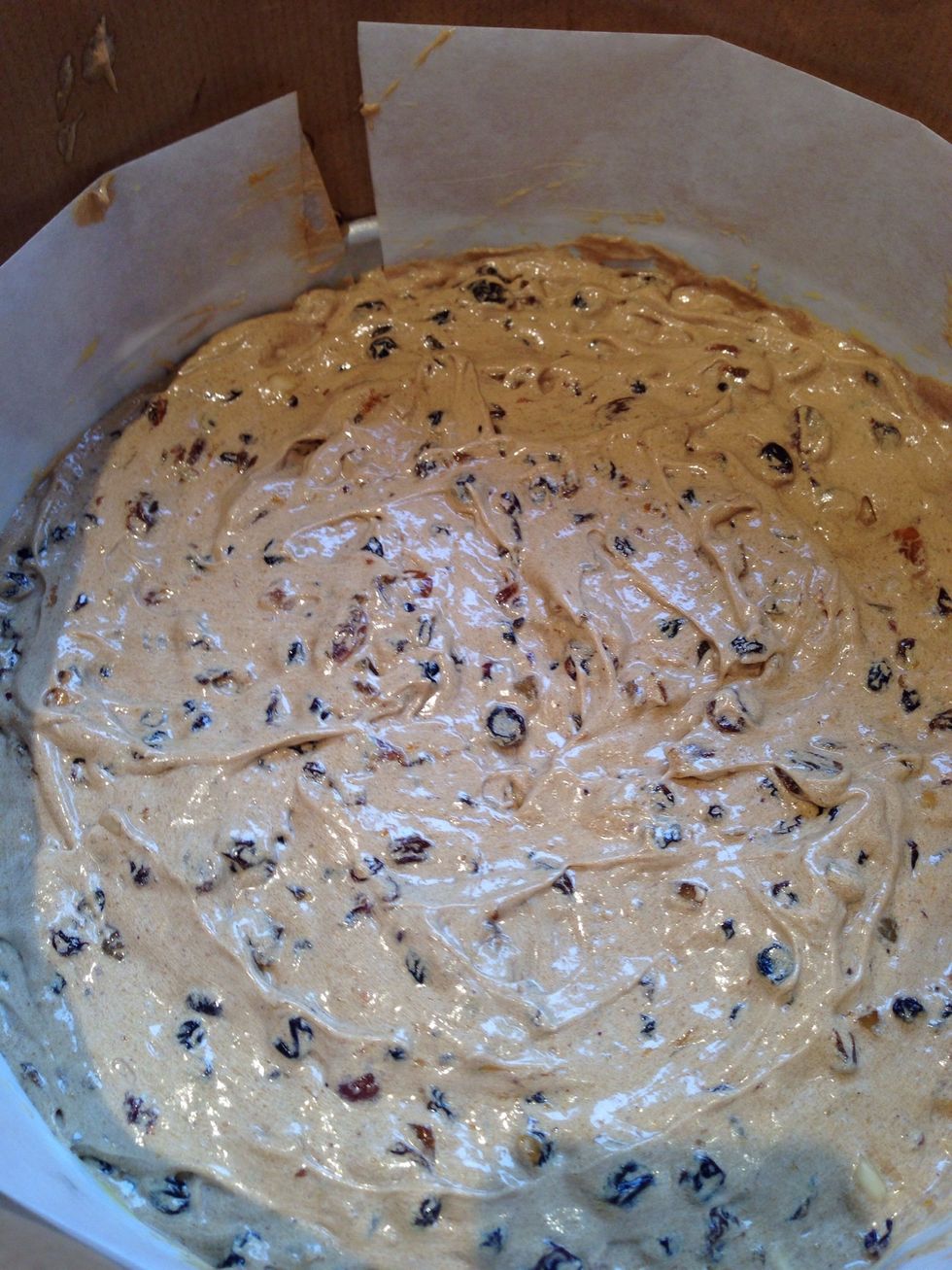 Looks almost good enough to eat!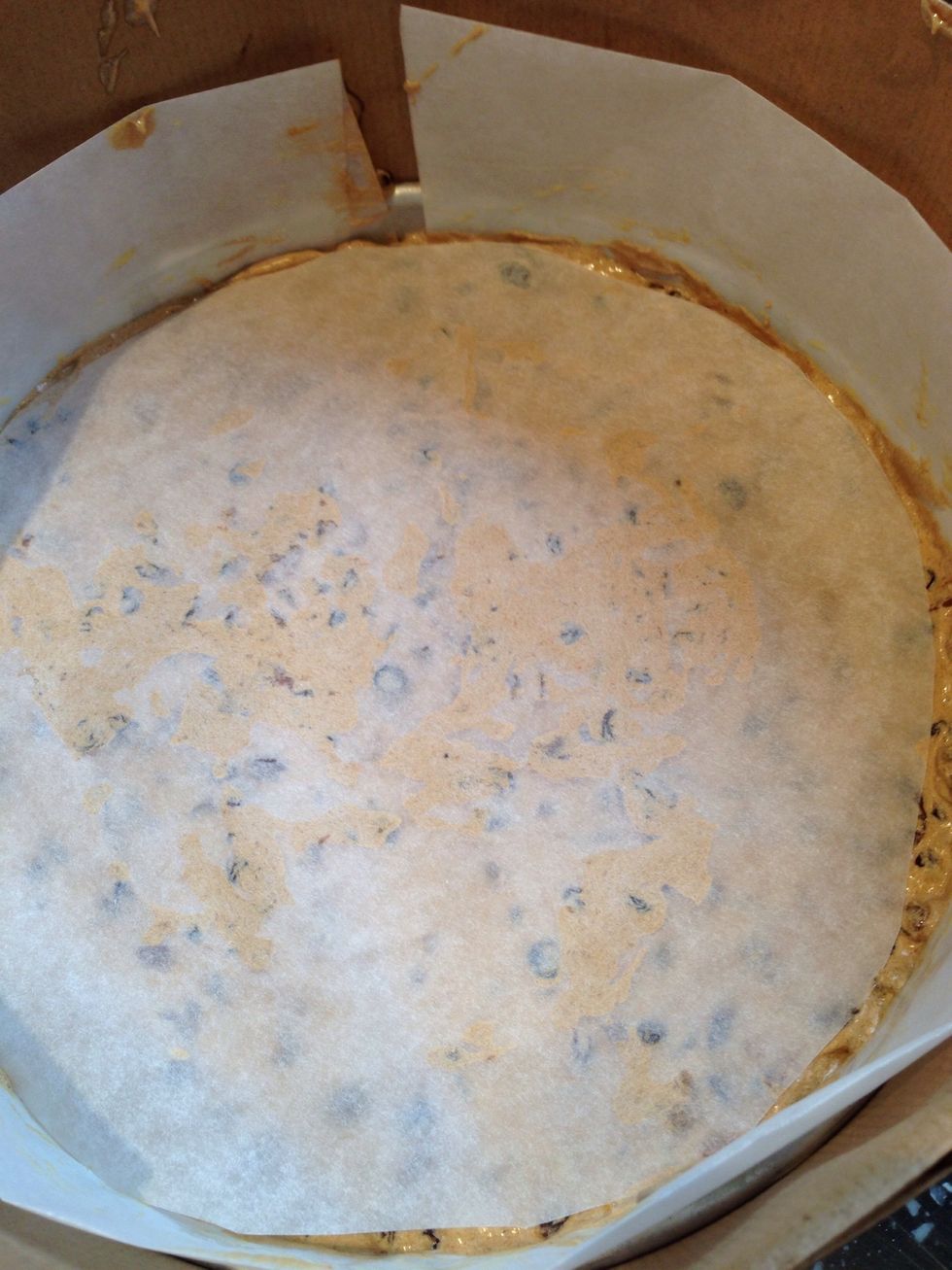 Cover the top of the cake mix with a layer of greaseproof paper. Bake in the oven for 4 1/2 hours or until the cake feels firm to the touch and a skewer inserted into the centre comes out clean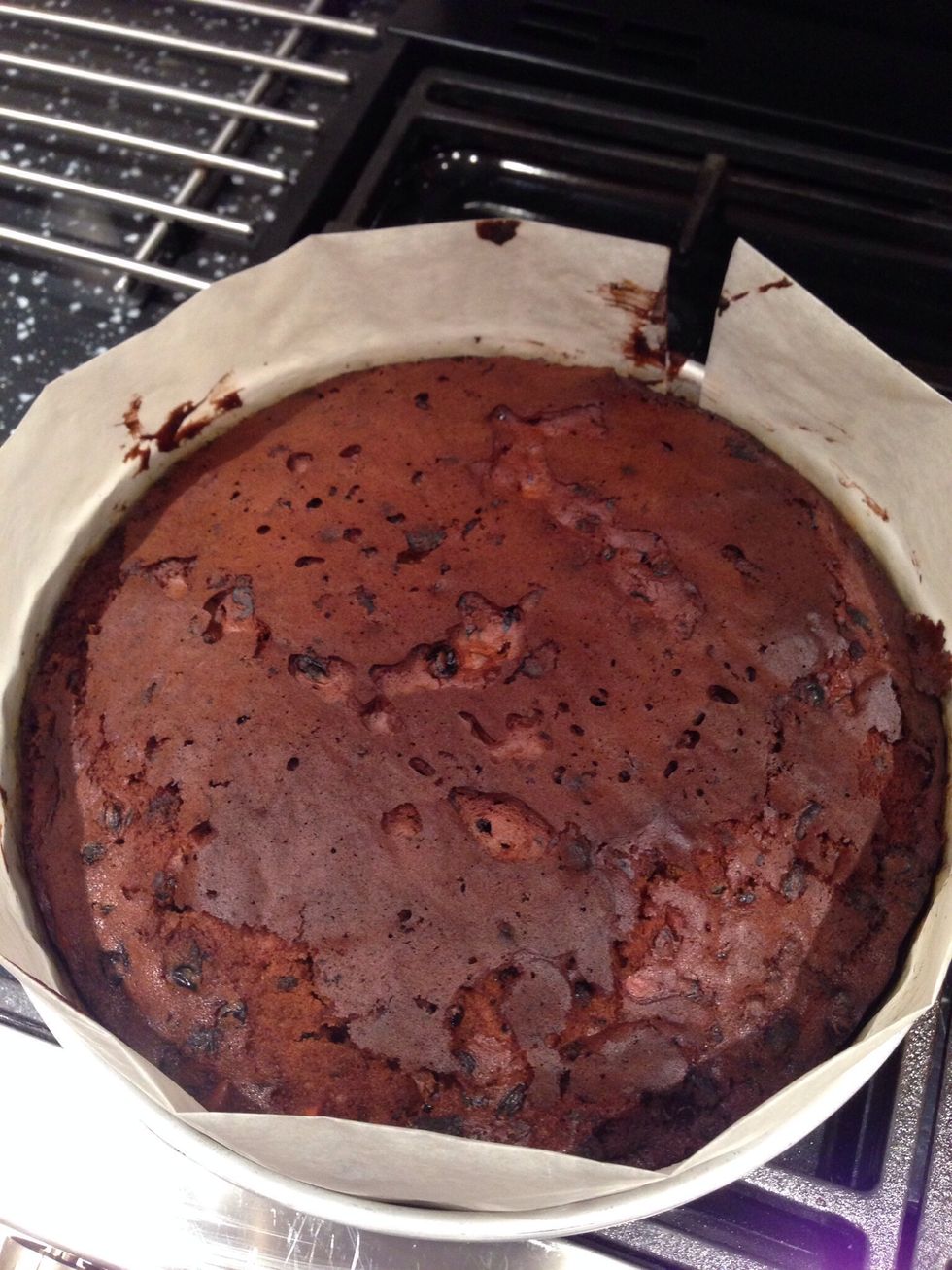 Don't worry if the top is slightly uneven as this will actually be the bottom of your cake!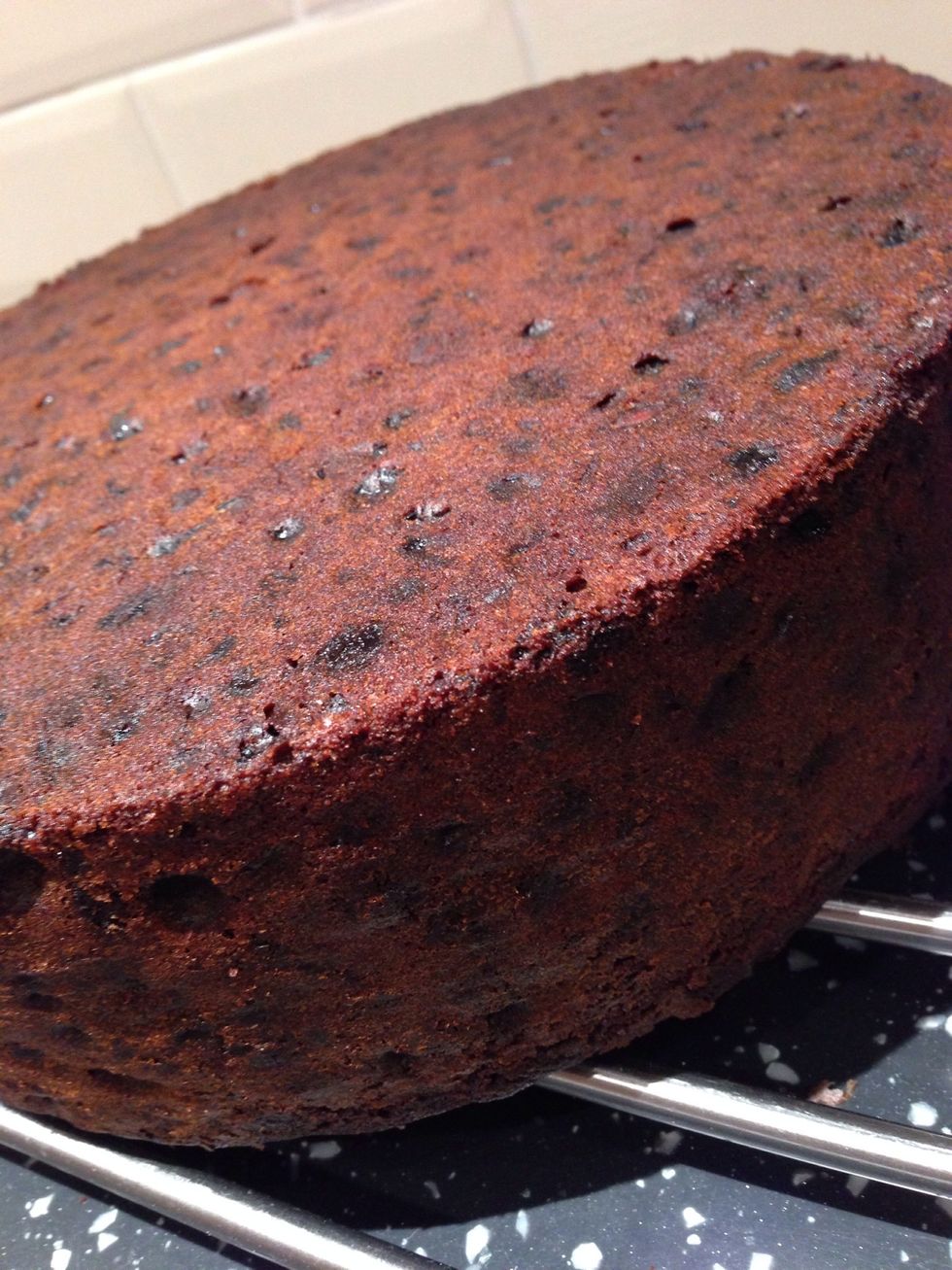 Voila! Over the next few months you should feed it with 2tbsp of brandy every 2 weeks. You will then cover with marzipan and icing 2 weeks before Christmas. In the meantime keep wrapped in waxed paper
450.0g Currants
275.0g Sultanas
275.0g Raisins
175.0g Glacé Cherries
175.0g Ready to eat dried apricot
75.0g Candied citrus peel
5.0Tbsp Brandy
1.0c Cold tea (without milk)
400.0g Plain flour
1/2tsp Grated nutmeg
3/4tsp Ground mixed spice
400.0g Soft margarine
400.0g Dark muscavado sugar
7.0 Eggs
75.0g Whole almonds (halved)
1/2Tbsp Black treacle
Zest of 2 Lemons
Zest of 2 Oranges
The Didsbury Baker
Home cooked food in the heart of Didsbury. Baking is my passion, food is my hobby, eating is my Achilles heel! Follow me for new recipes and ideas!