How to make the best french toast
I eat this almost every day so here is my recipe for French toast.
4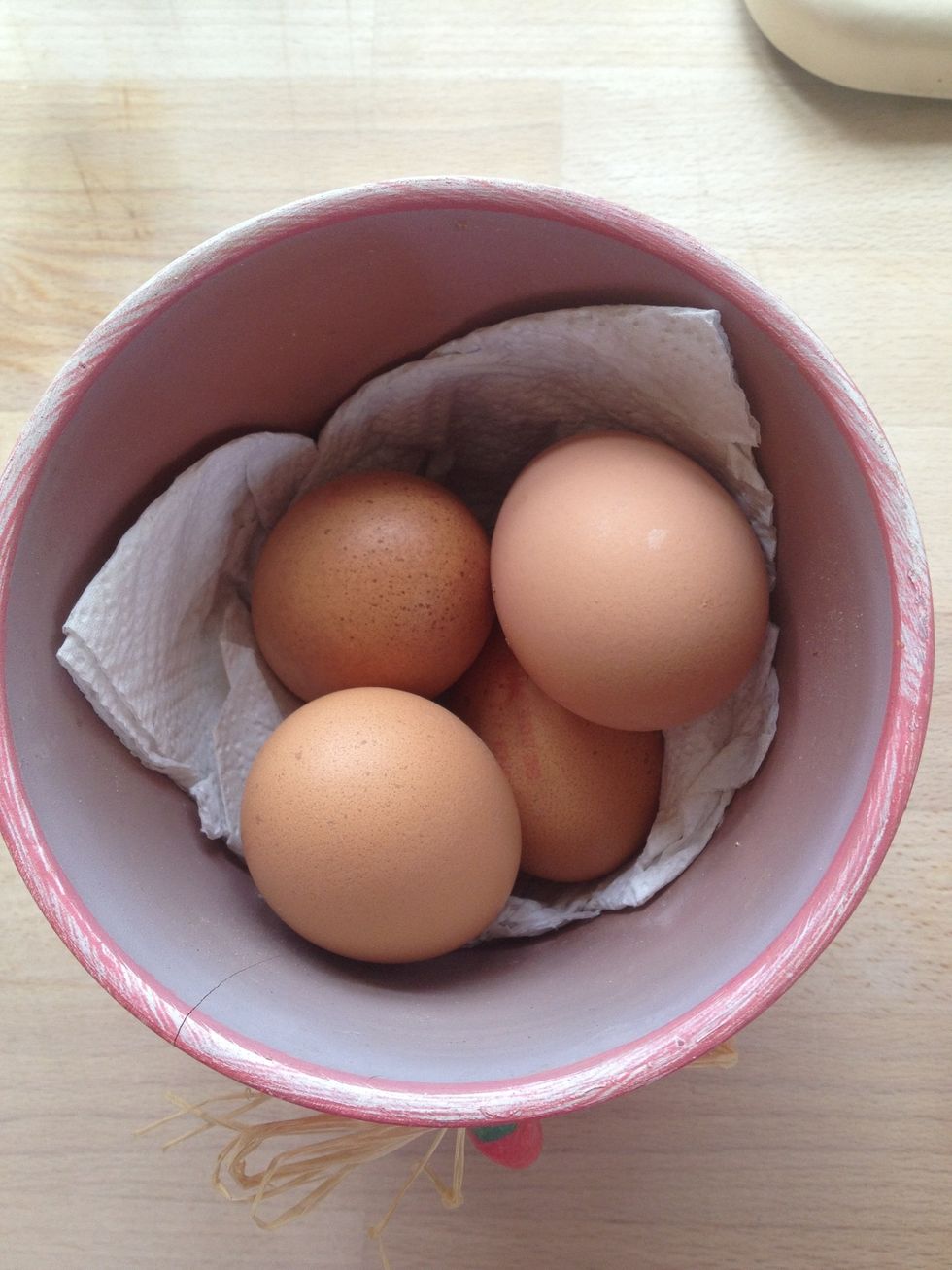 Pick an egg, 1 per slice of bread or if you're lucky you can just about share a large egg between 2 slices.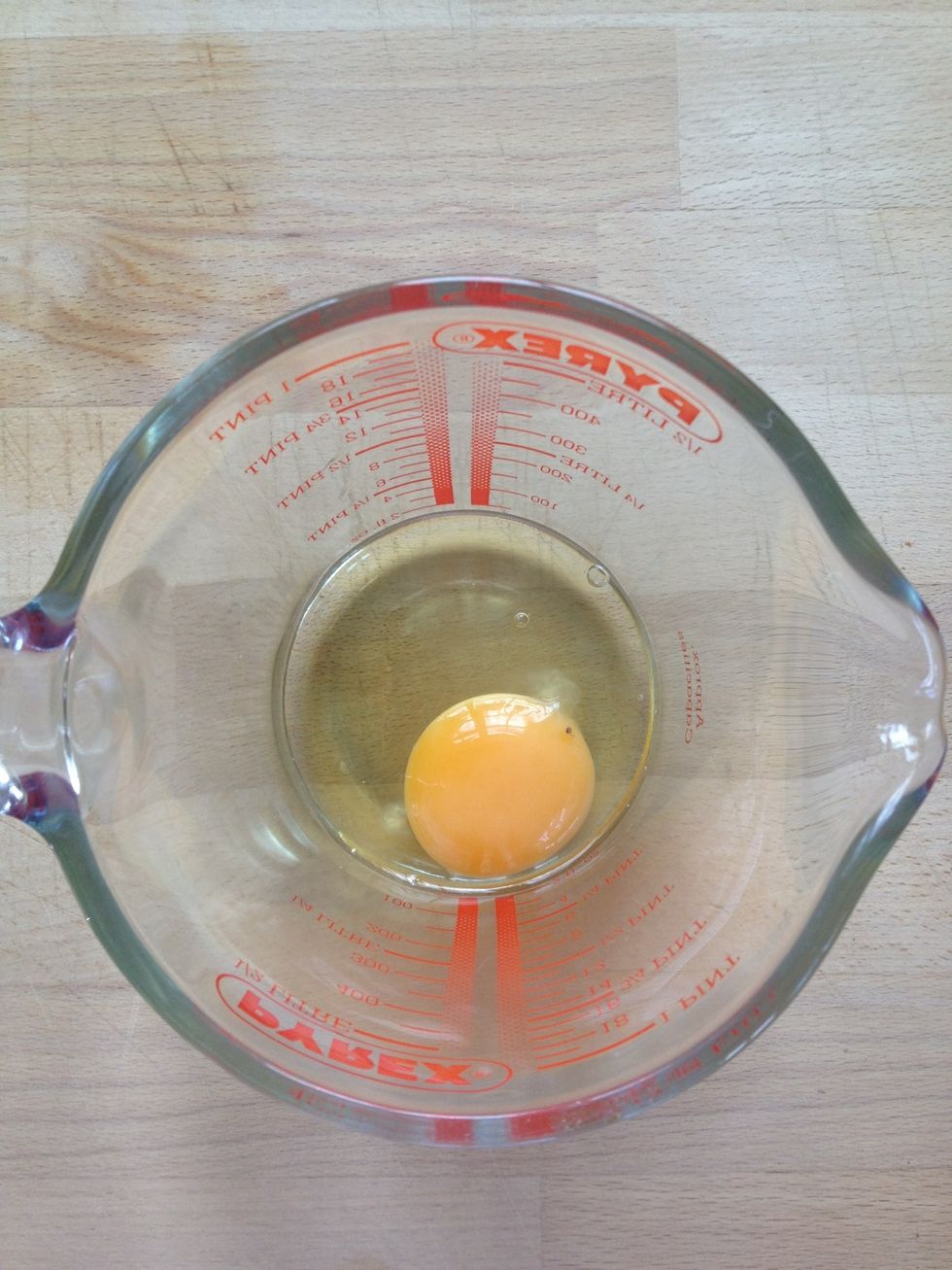 Crack it into a jug.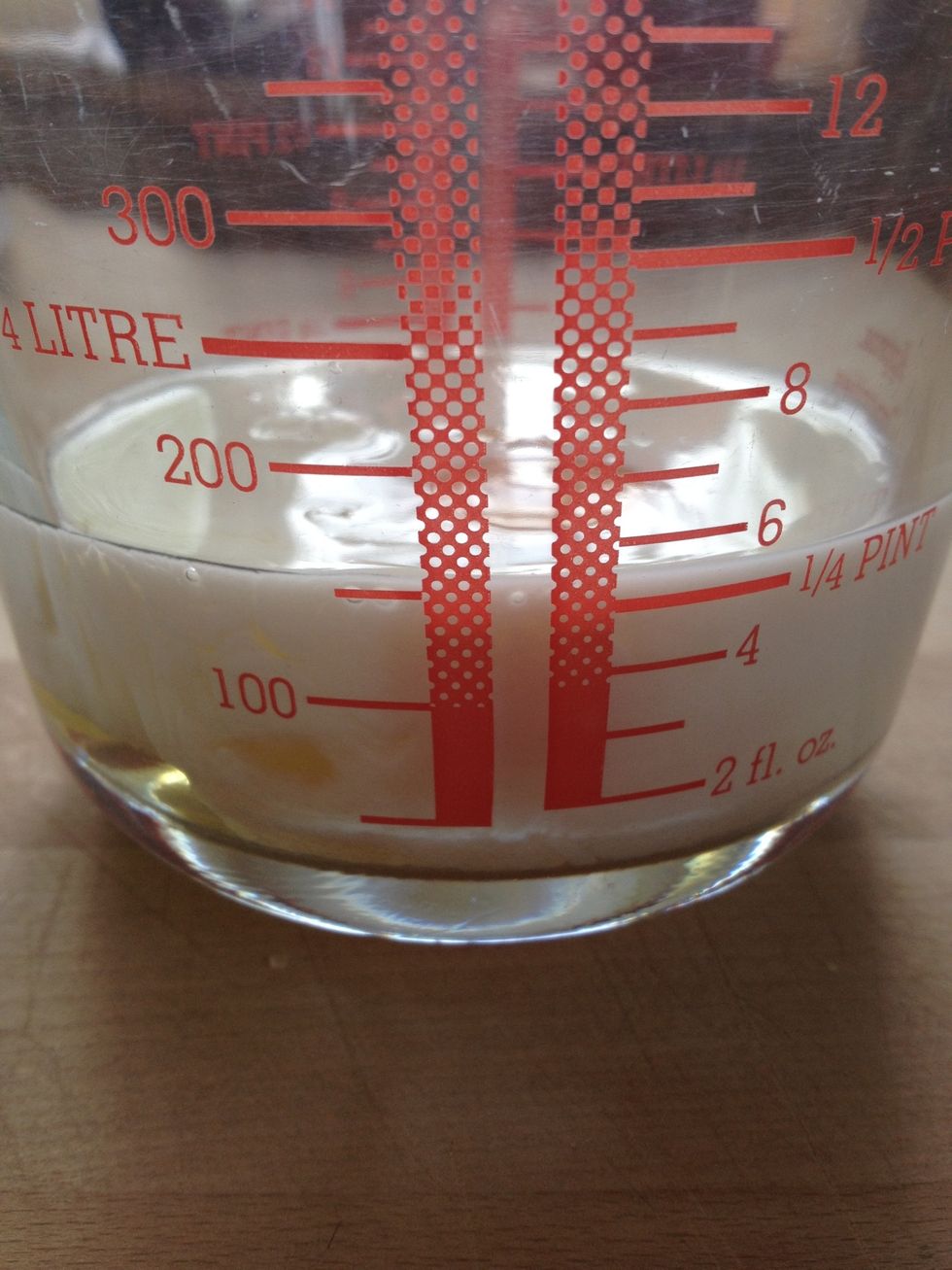 Add the milk. In the supplies I've put 100ml but it's up to you how much you add. I keep pouring until I reach 150ml as I'd rather have extra mixture than too little!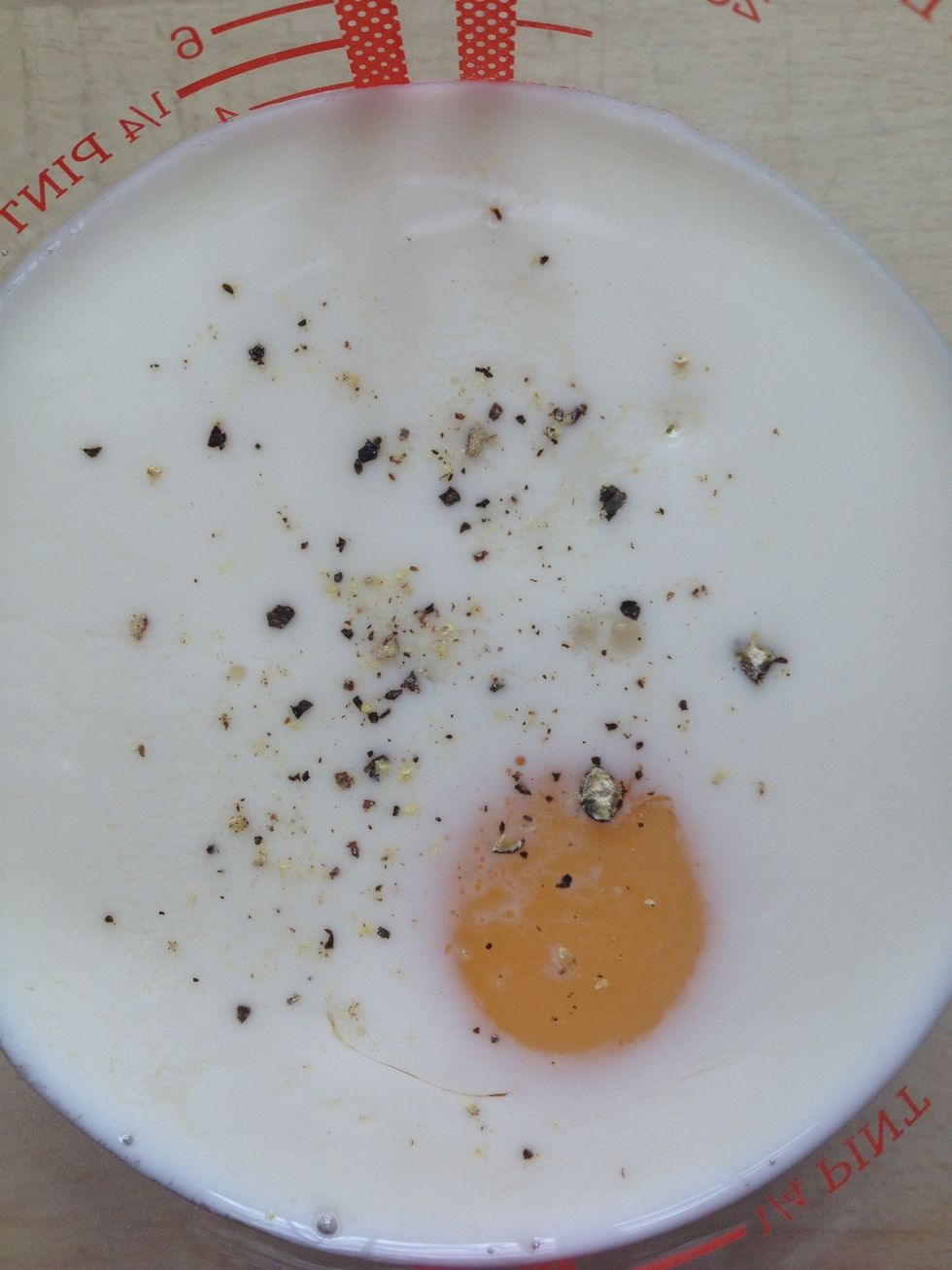 If you like, add salt and pepper.
You can add a little cinnamon or vanilla extract when you add the milk but I don't like to as it tastes too sweet for me.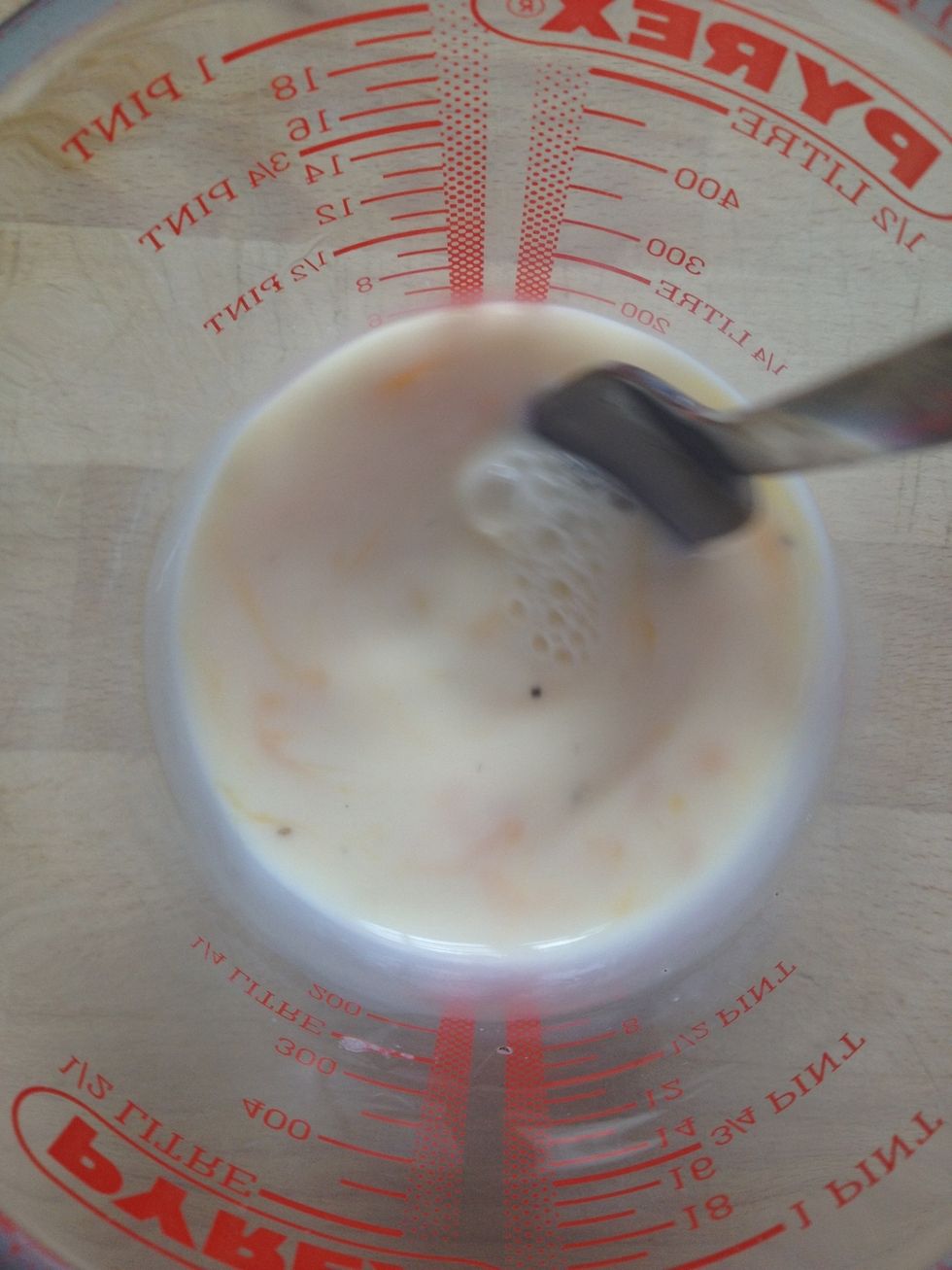 Whisk. Sometime it's easier to tilt the jug.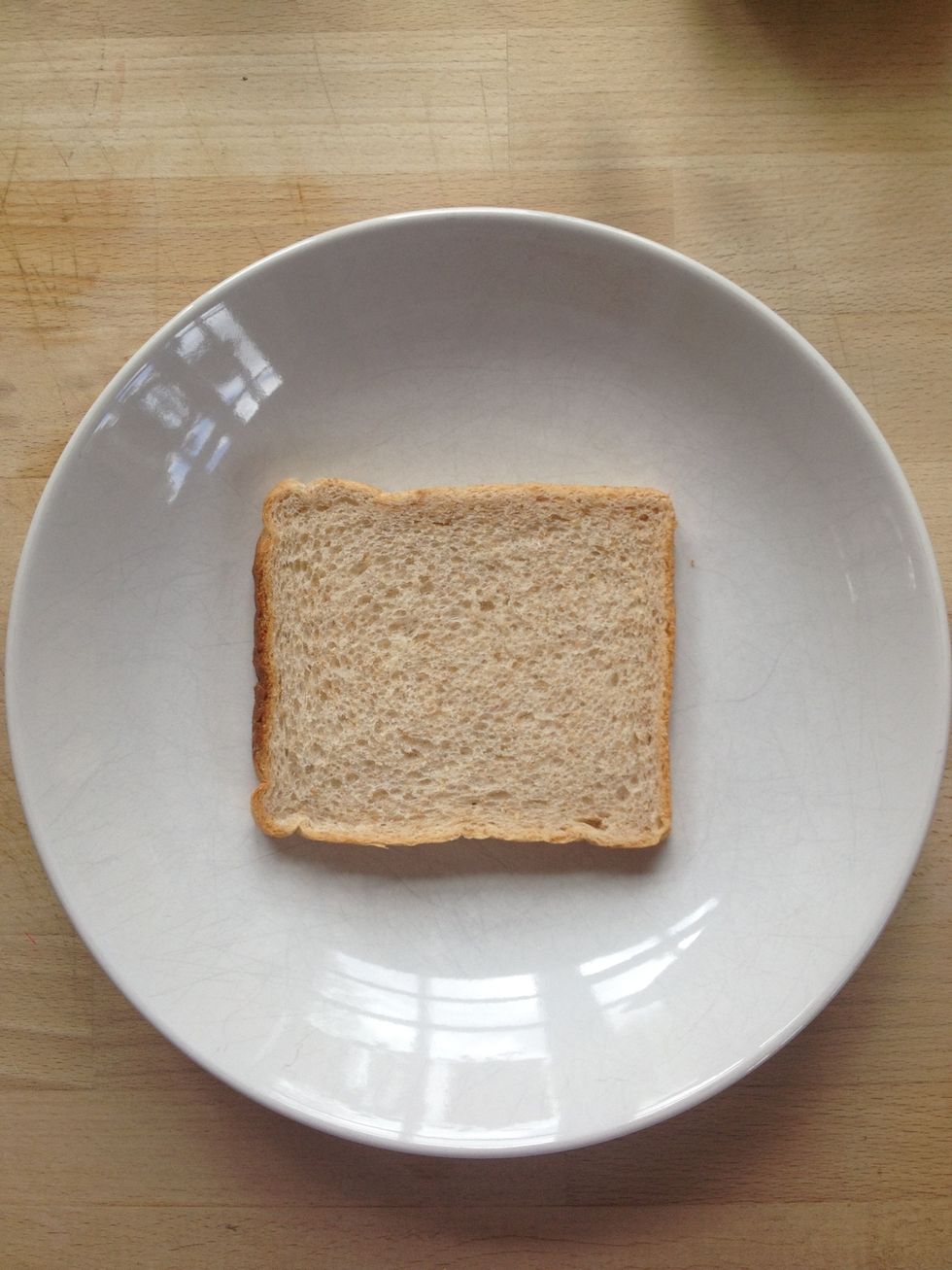 Place your slice of bread in a bowl.
Put some butter or oil in a frying pan. I use salt free butter because I add a lot of salt to the meal anyway.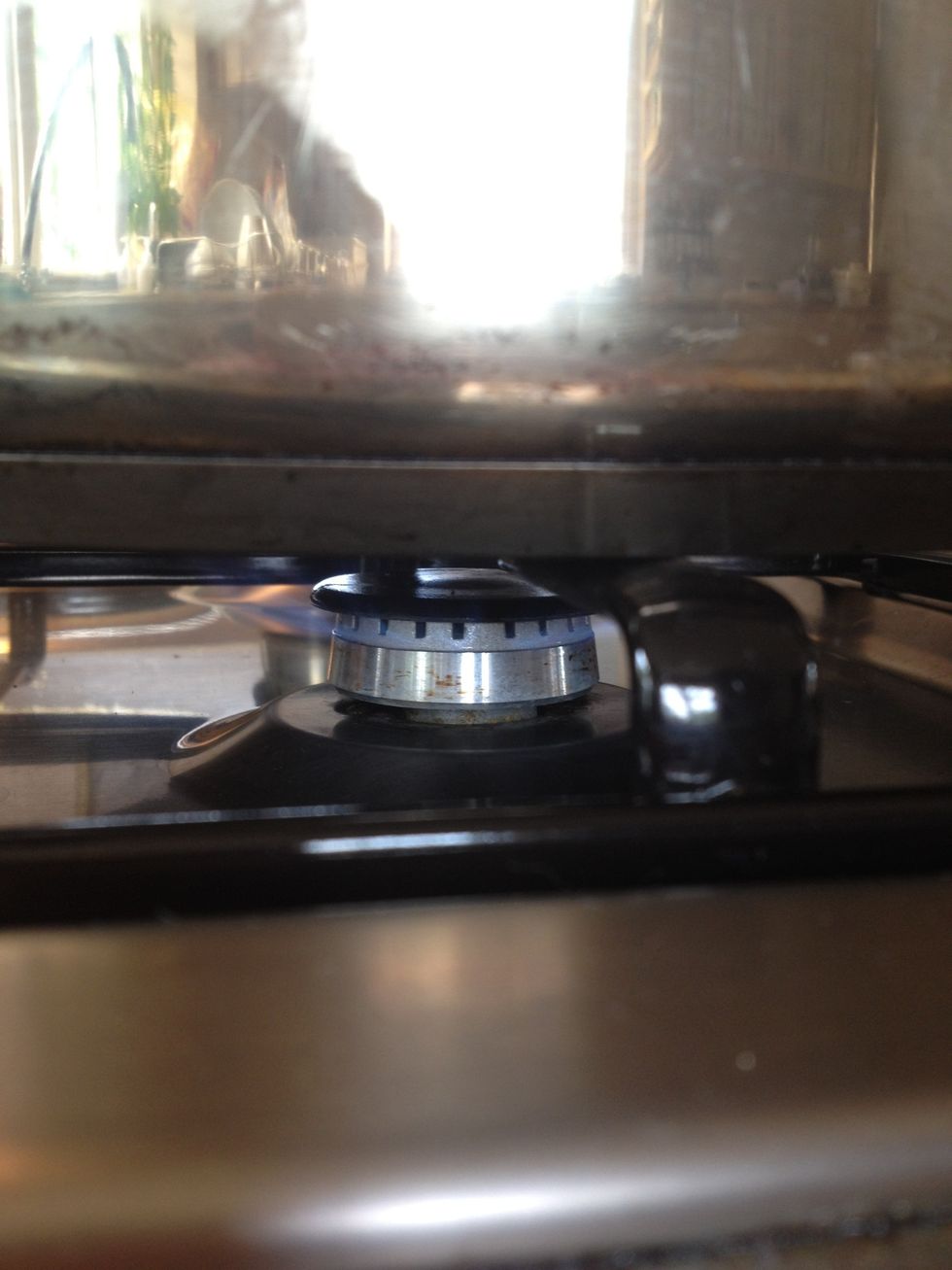 Turn on a low to medium heat. If it's too high the butter will burn. Too low and the bread won't cook.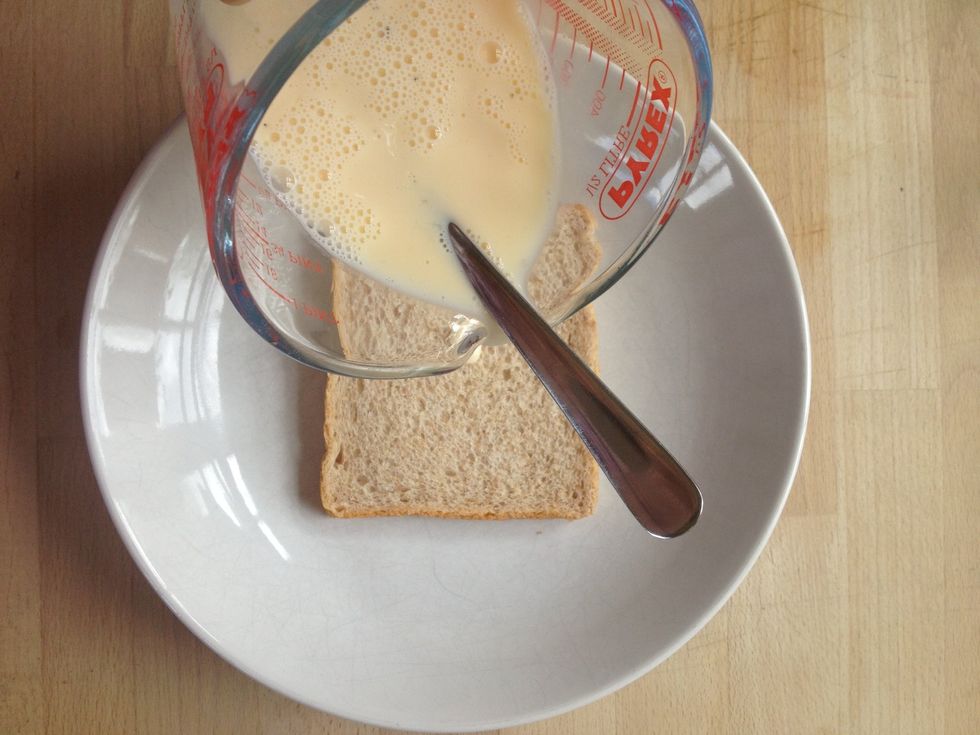 Pour your eggy mixture over the slice of bread. This works better than putting the eggs in first as the top half gets longer to absorb the mixture.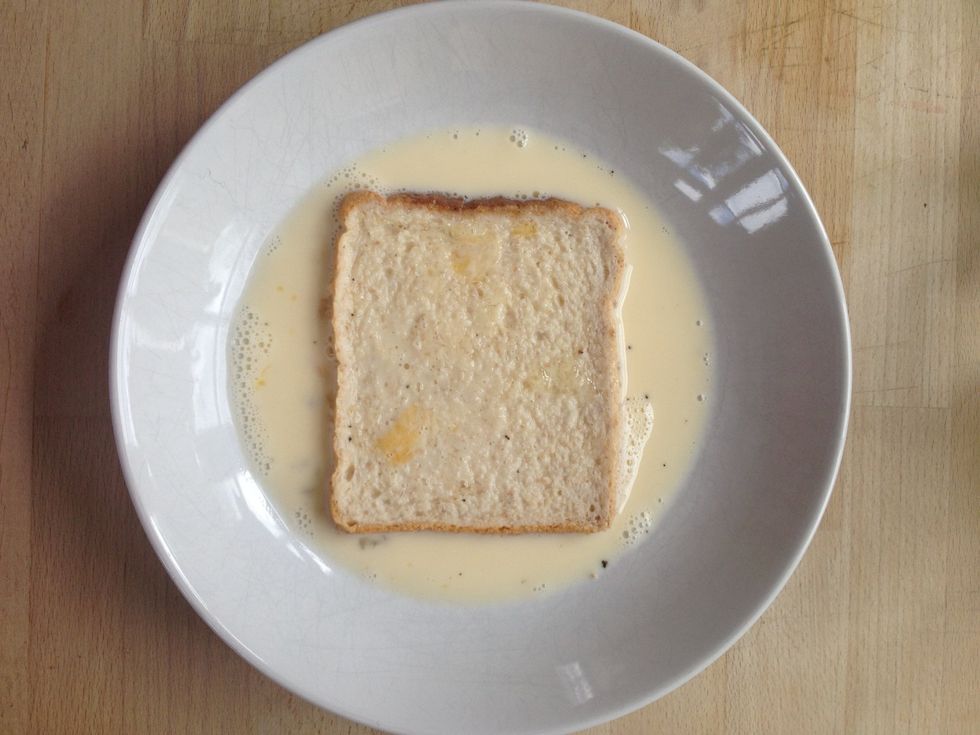 Leave it to soak up for a couple of minutes.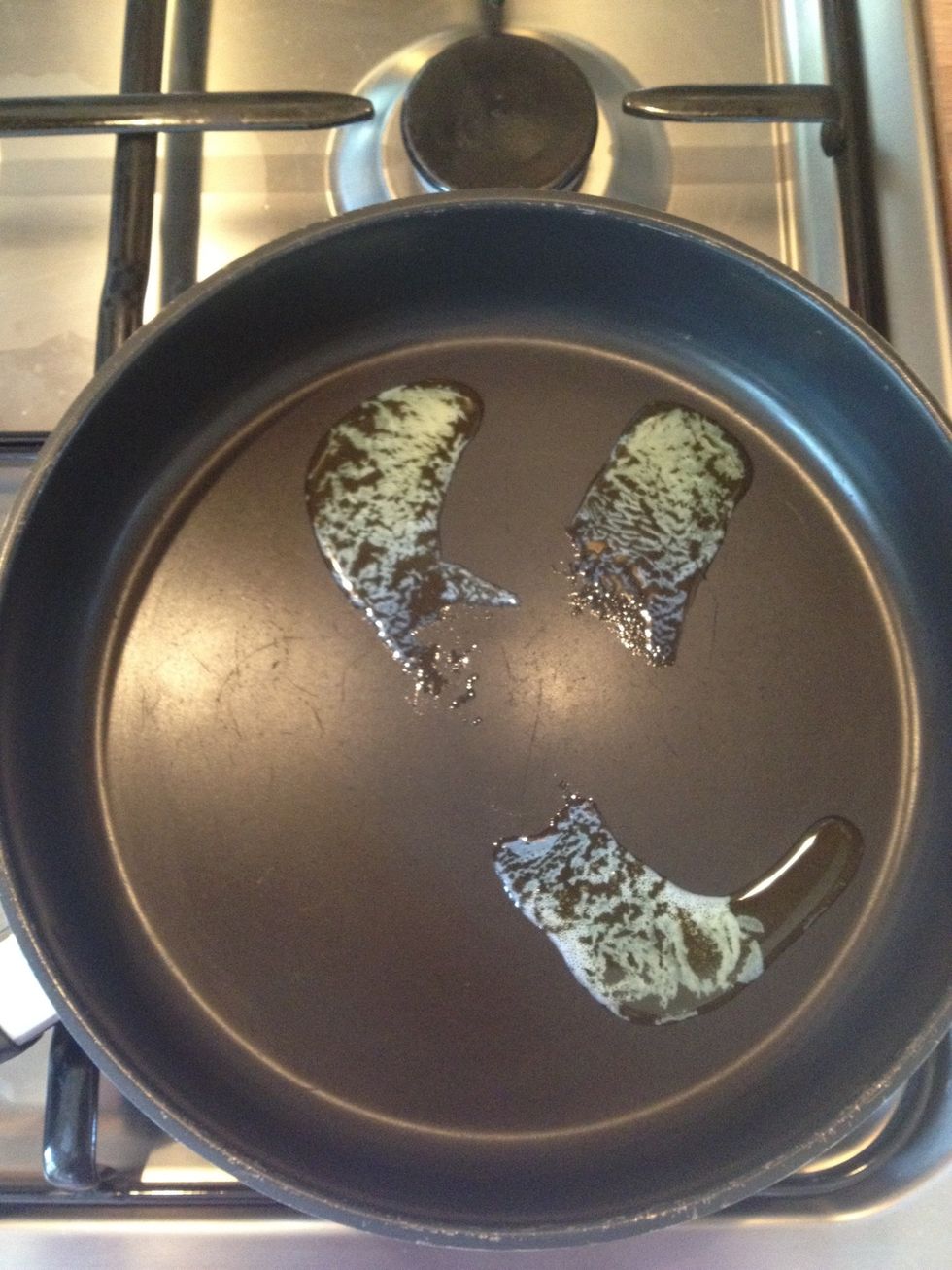 Your butter should have melted by now.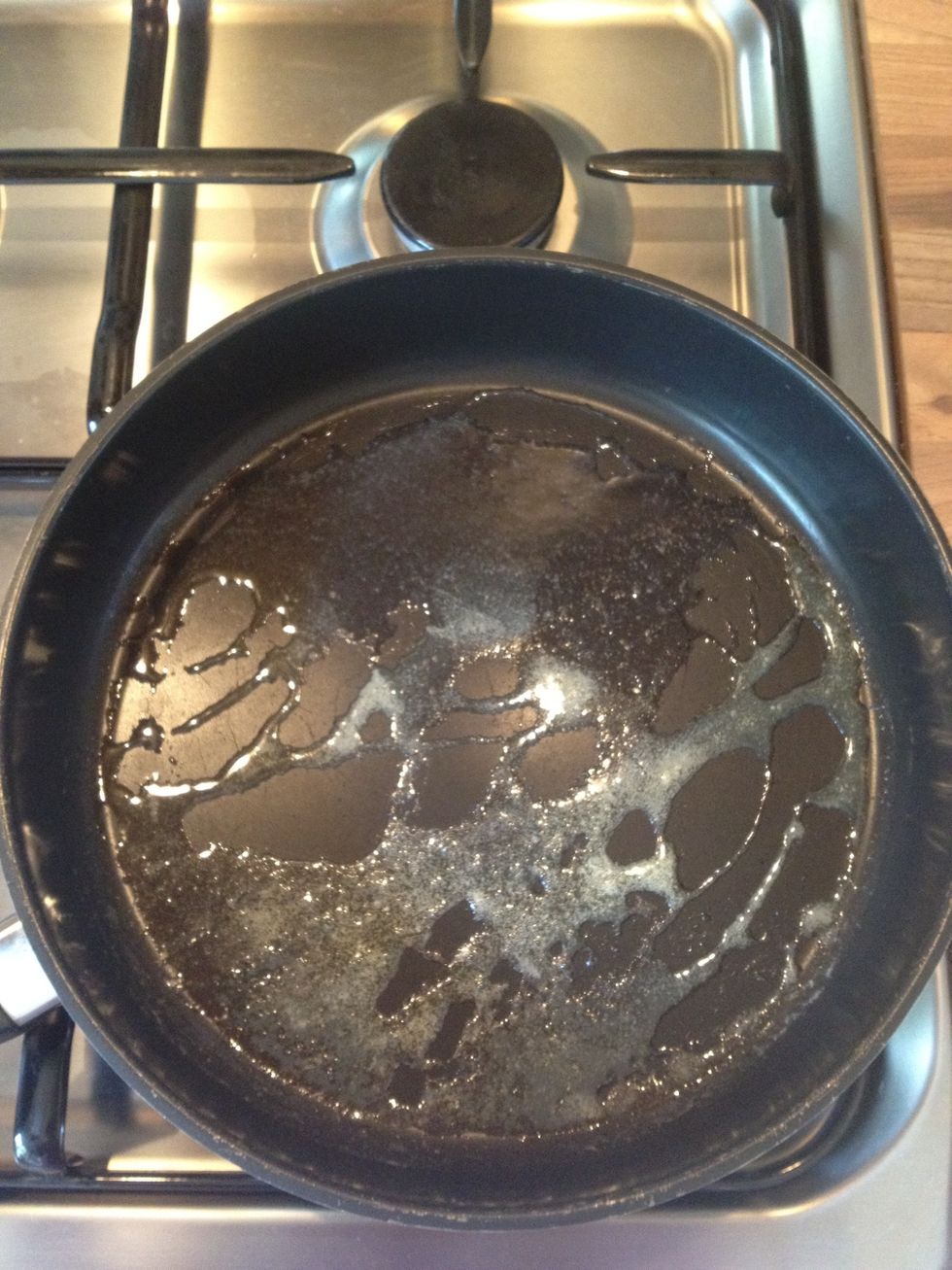 Swirl around the whole pan.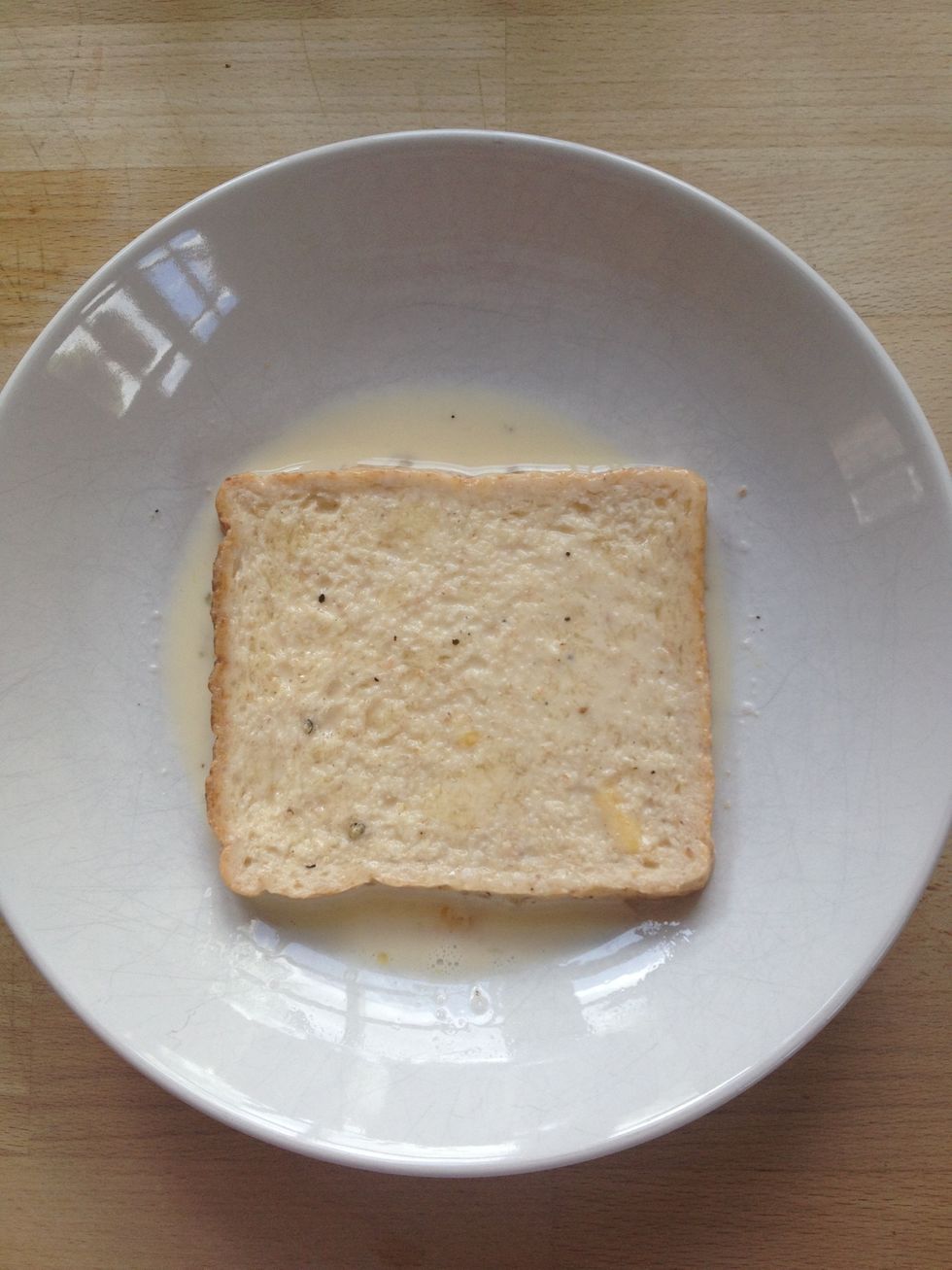 Turn the slice of bread over to soak up the last of the eggs. Be careful, it can fall apart.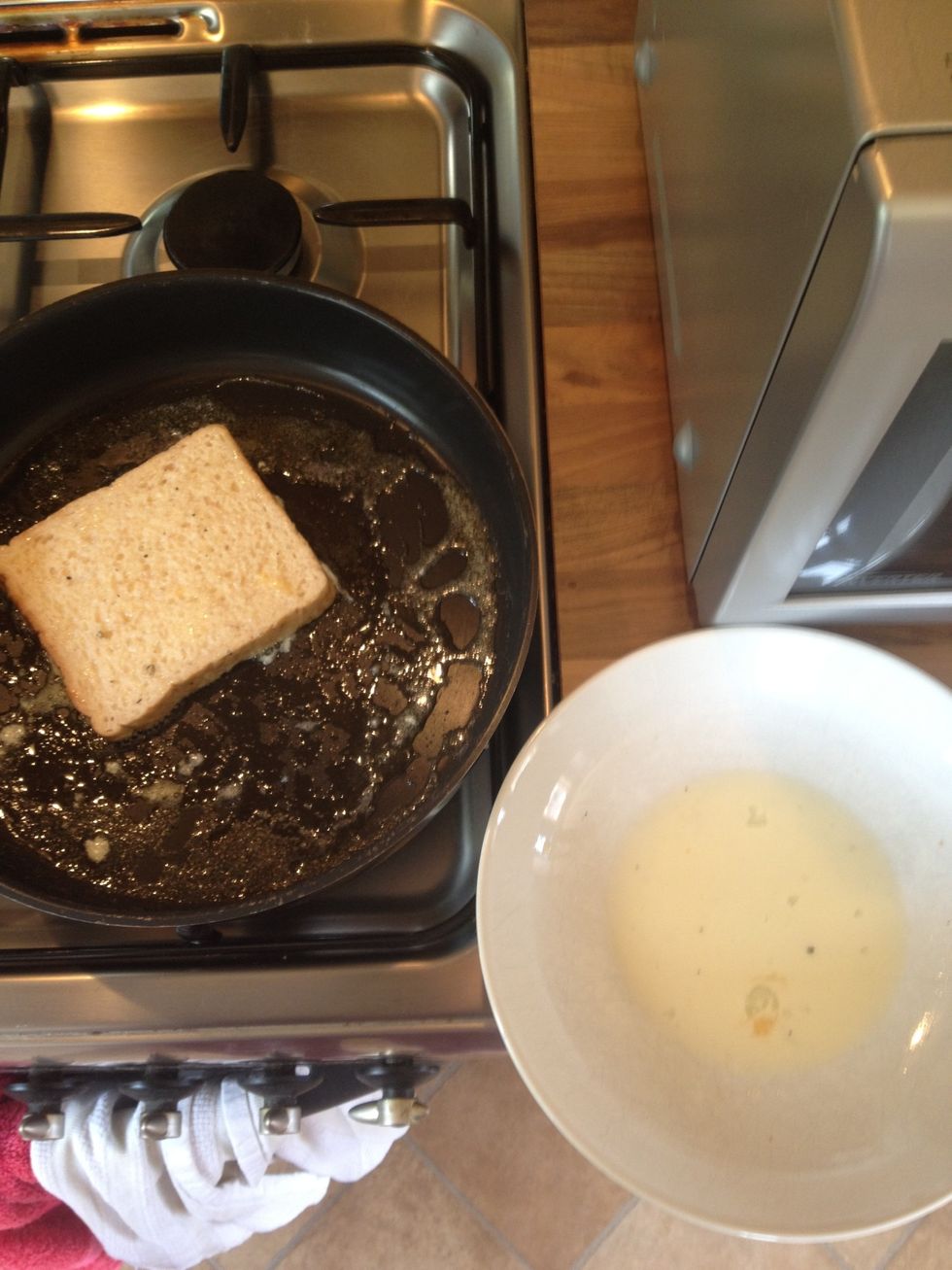 Transfer the bread to the pan. I use two hands so it doesn't break up. It's easier if you have someone else to hold the bowl underneath.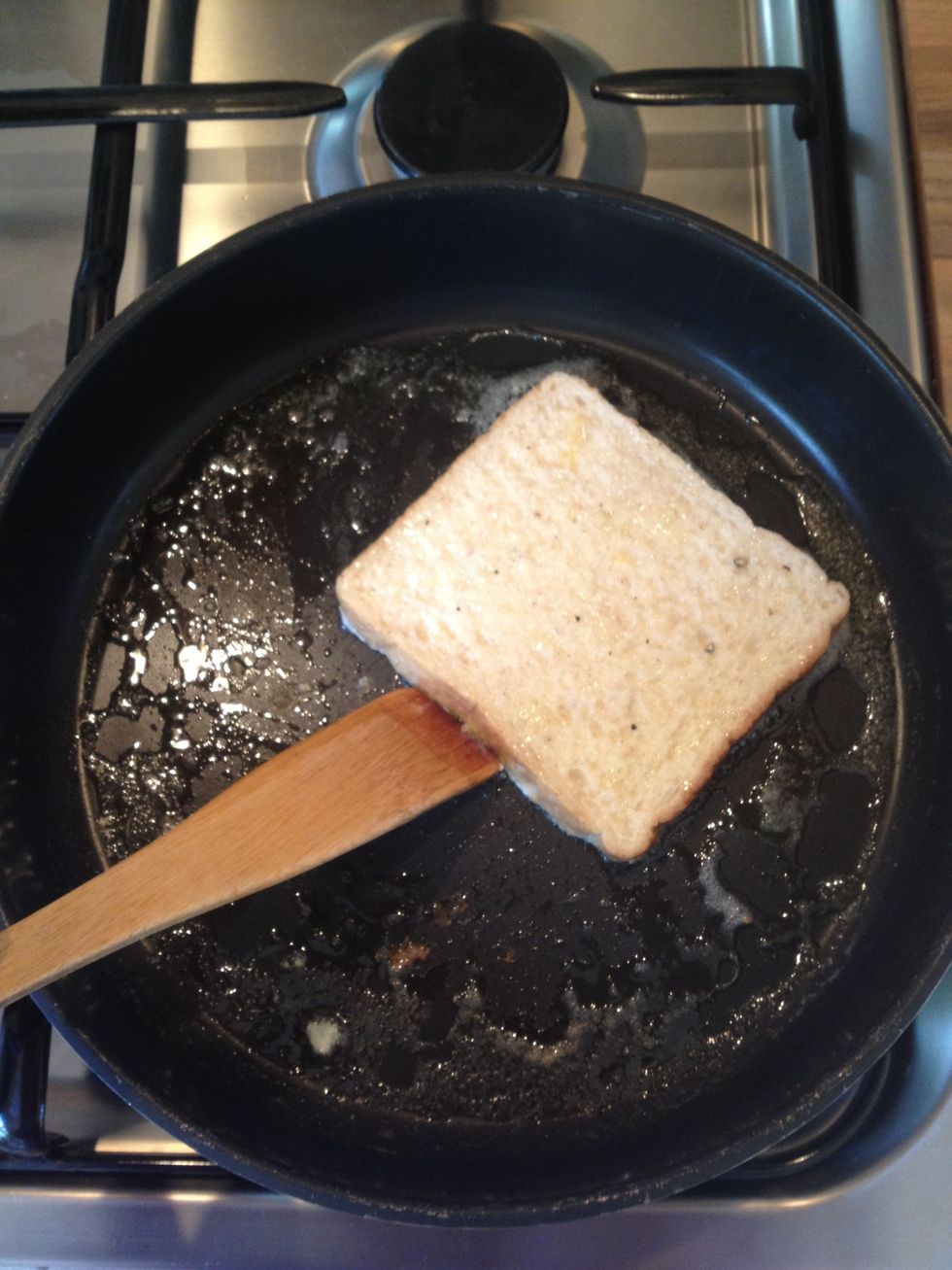 Your hands are probably covered in egg but wash them after you've moved the bread around the pan a bit, otherwise it will instantly stick.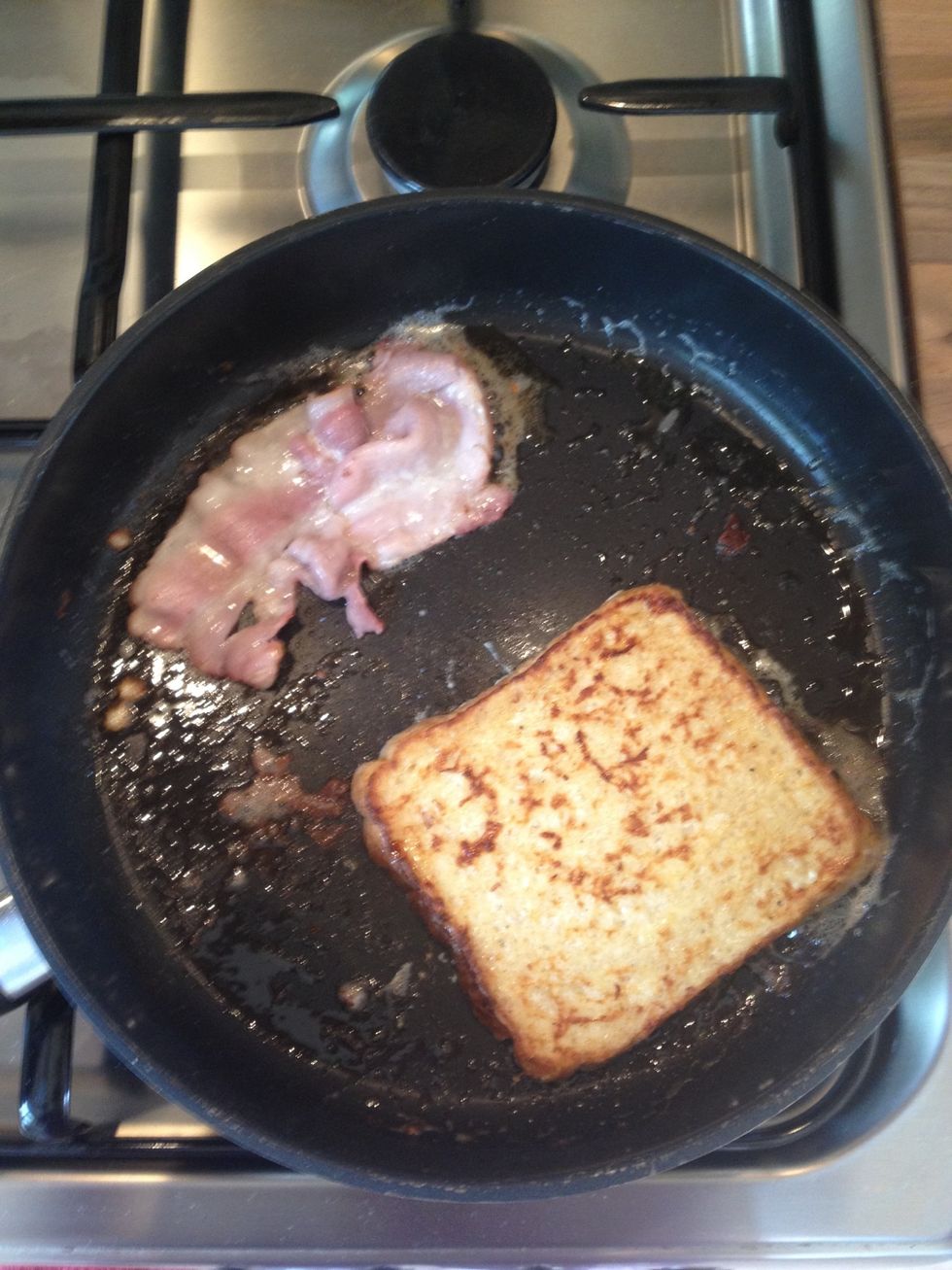 Cook until it's a sort of brown colour on the under side - this should take about 5 minutes - then flip it over. (I was cooking bacon too)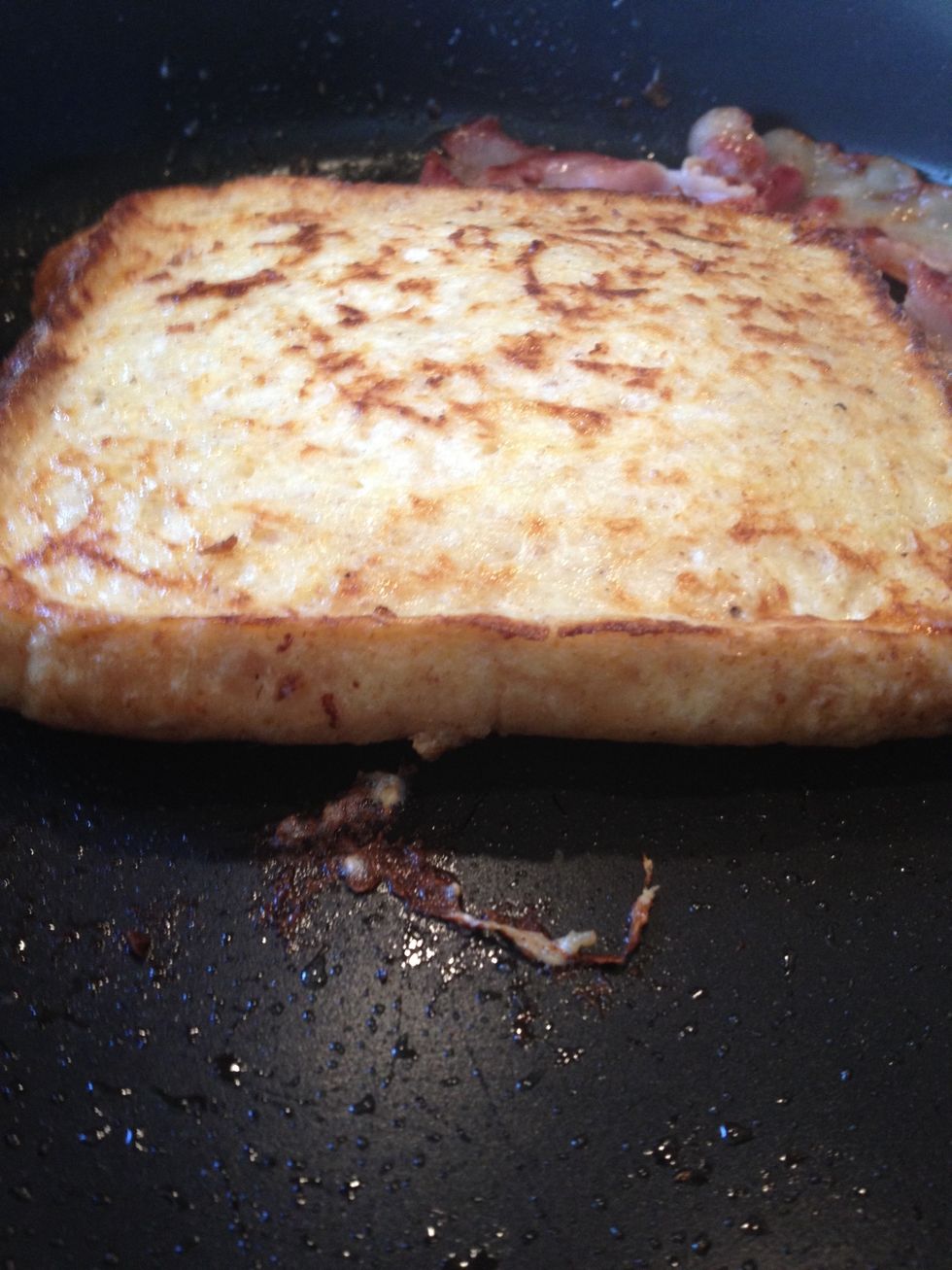 Again, it should take about 5 minutes depending on your heat. You should see it rise.
Add salt and pepper to taste.
And serve. I spread butter on my toast, and add bacon and ketchup. You could also garnish with basil or drizzle maple syrup on top. Don't forget the cup of tea!
Enjoy! // Find me on Instagram @kaitlin_heather
Bread
Eggs (1 per slice of bread)
100.0ml Milk
Salt and pepper (optional)
Butter or oil