How to make the best fish tacos ever
My friend Connie makes the most delicious fish tacos I've ever tasted. And believe me, I've tasted lots of fish tacos in my day. So she agreed to share her recipe with you! Enjoy!
297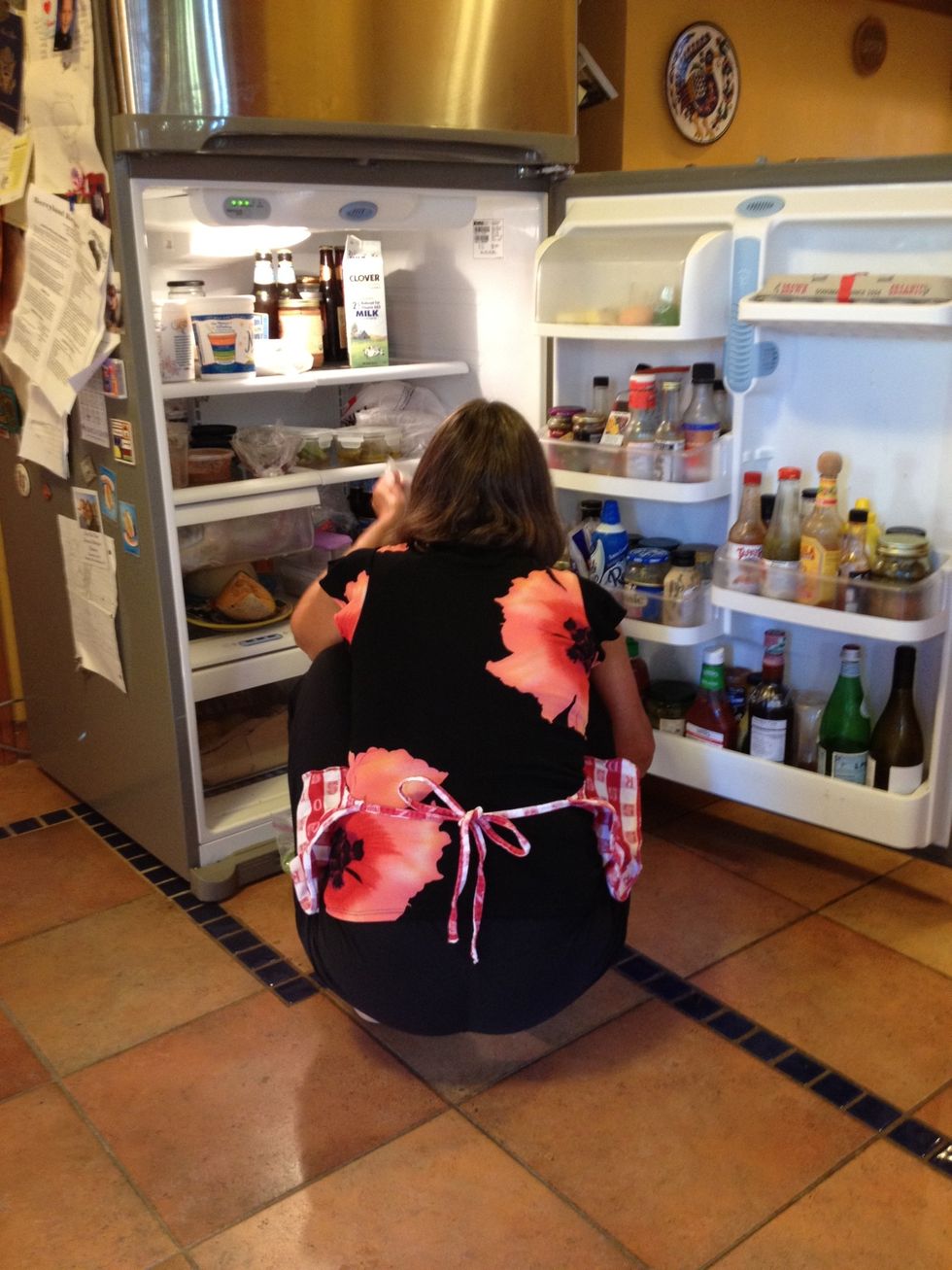 Here's Connie pulling the ingredients from the refrigerator. I'm so happy she let me photograph her making her fish tacos because they are the most delicious ones I've ever tasted.
First we're going to prepare the coating for the fish. Put panko (Japanese style breadcrumbs) in a bag.
Add pepper - Connie uses fresh ground pepper.
And a couple pinches of salt. Set that bag aside.
In another bag put some all purpose flour.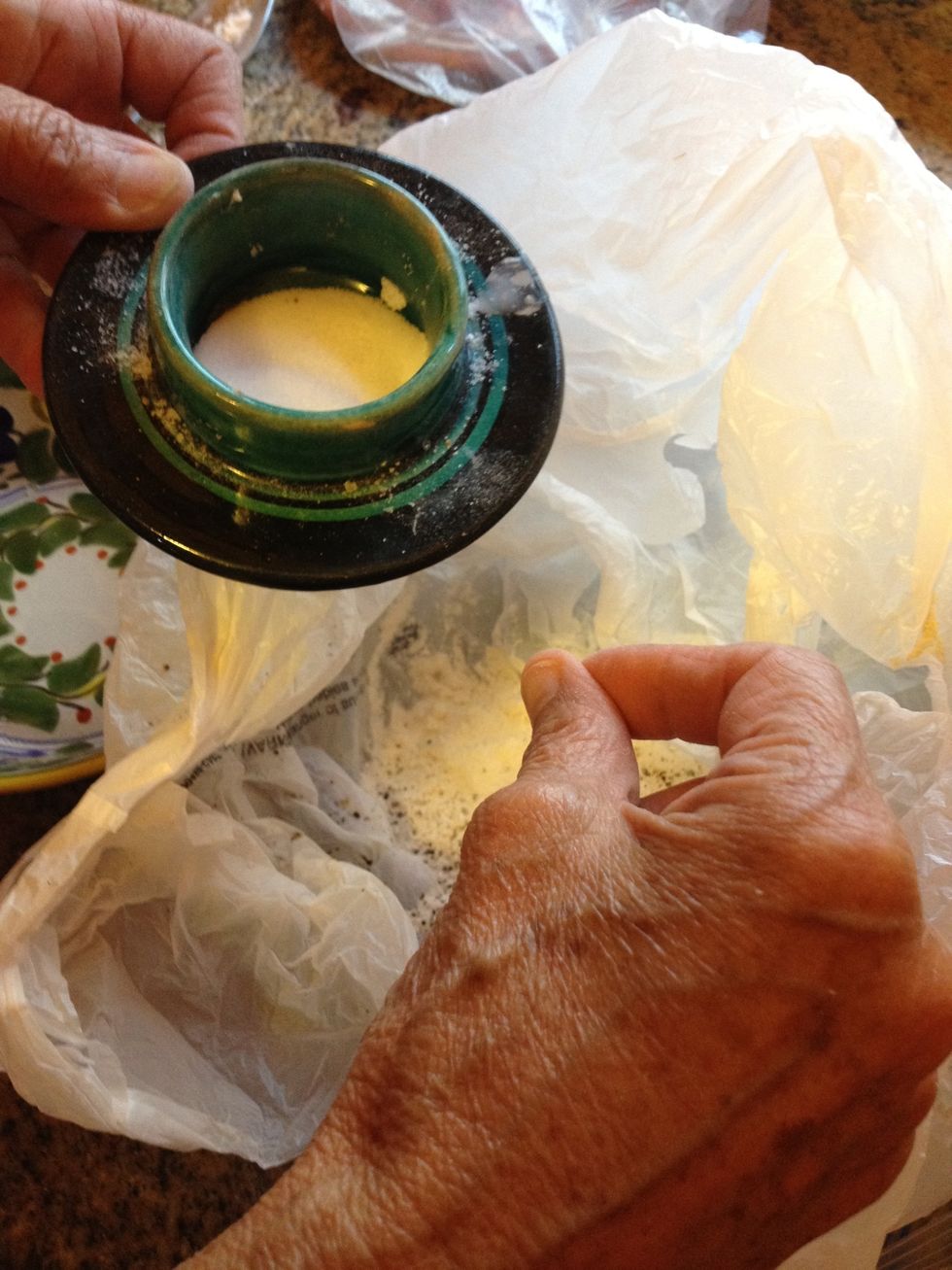 And a pinch or two of salt and pepper. Set aside.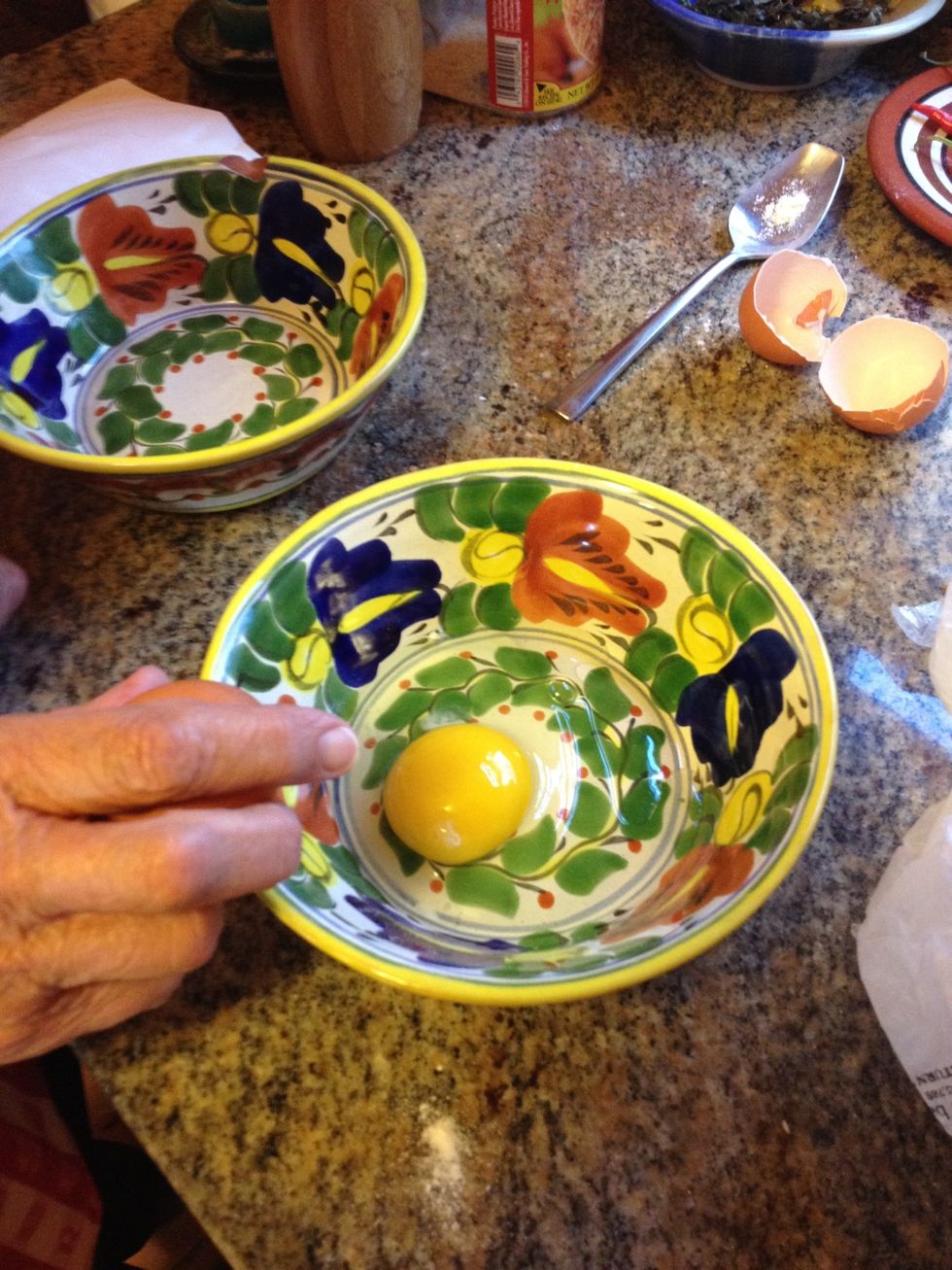 Put 2 eggs in a bowl...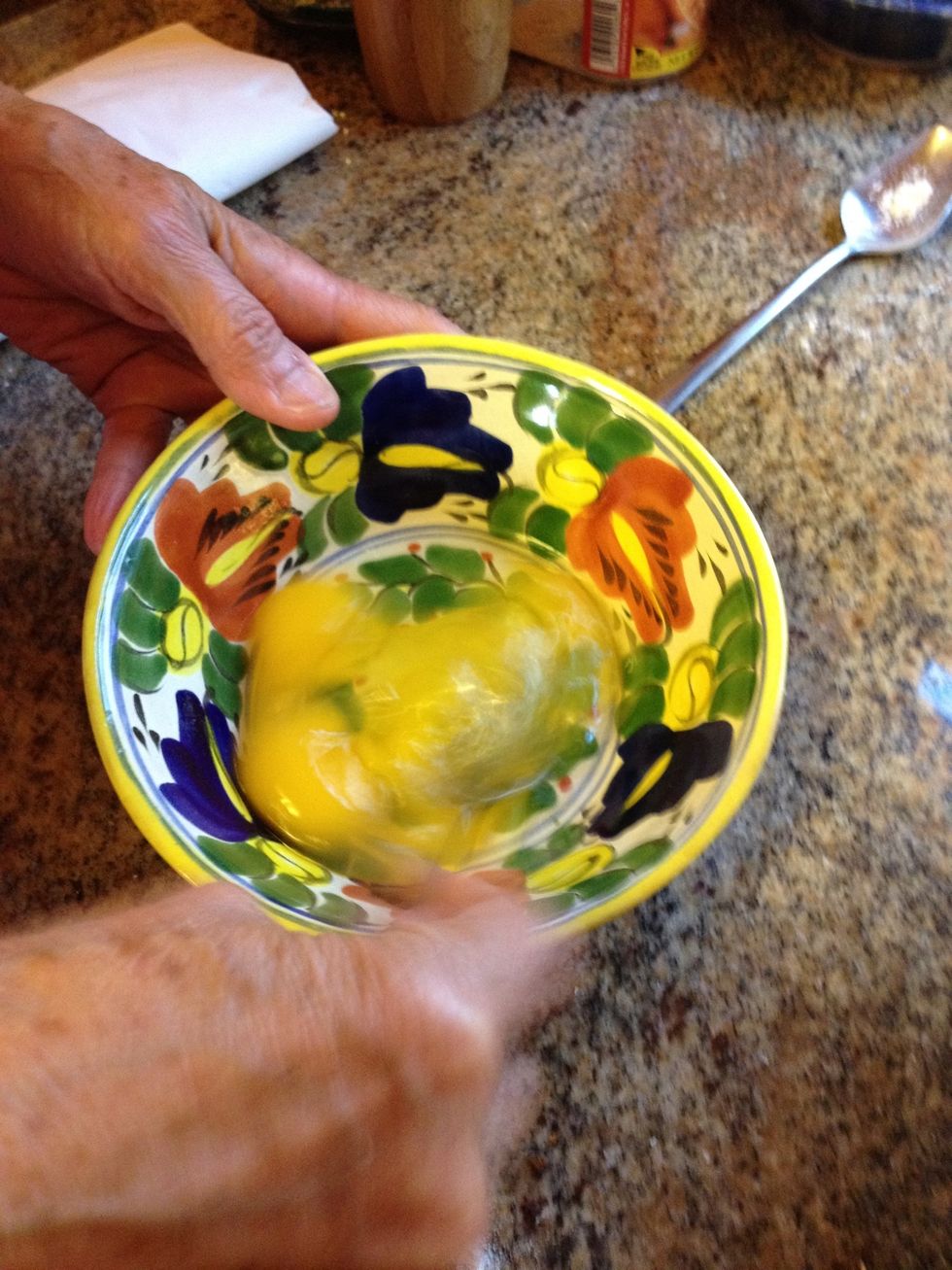 And beat well. Set aside.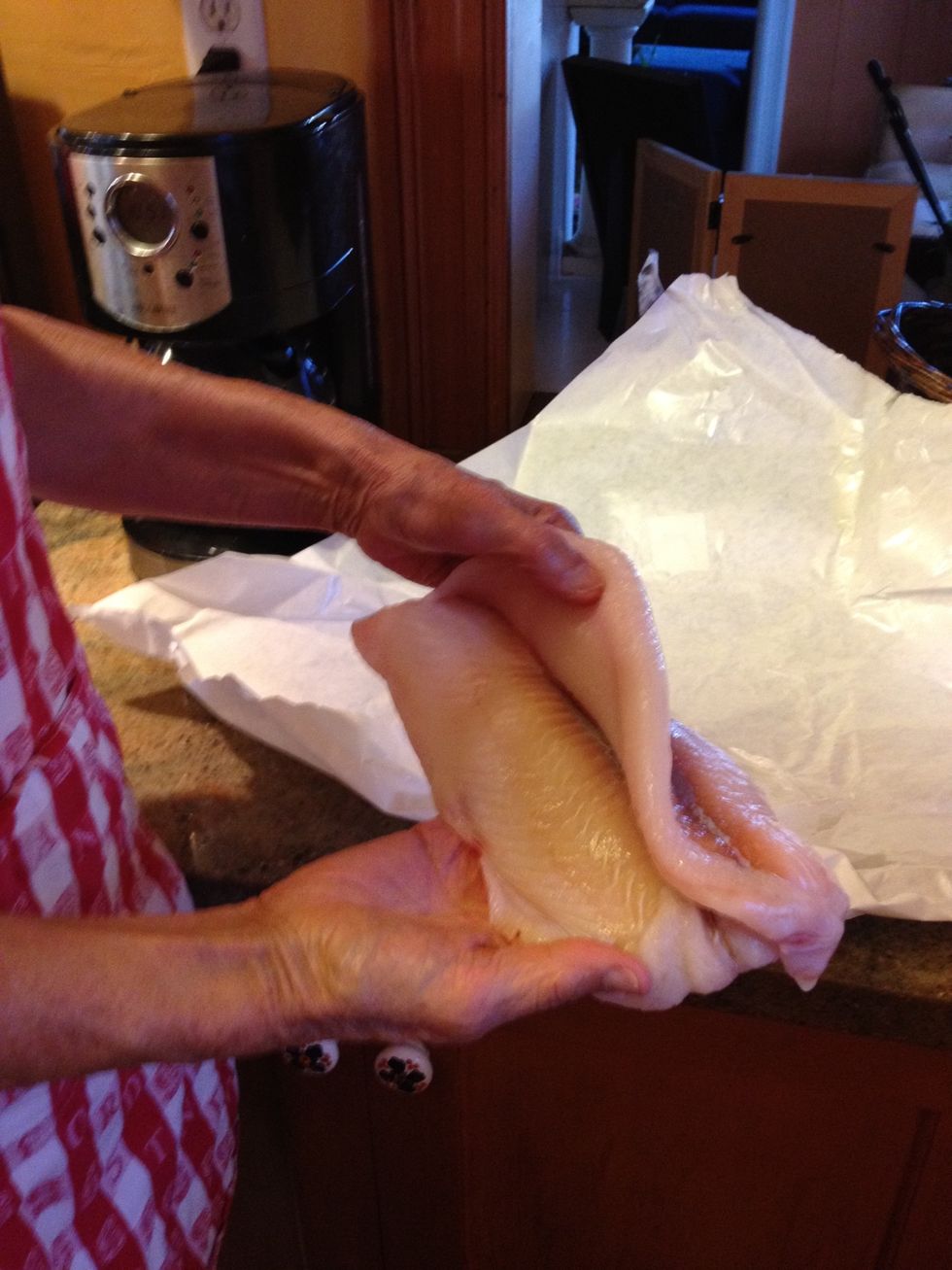 Now we prepare the fish. Tonight Connie is using petrale sole but any firm white fish will do.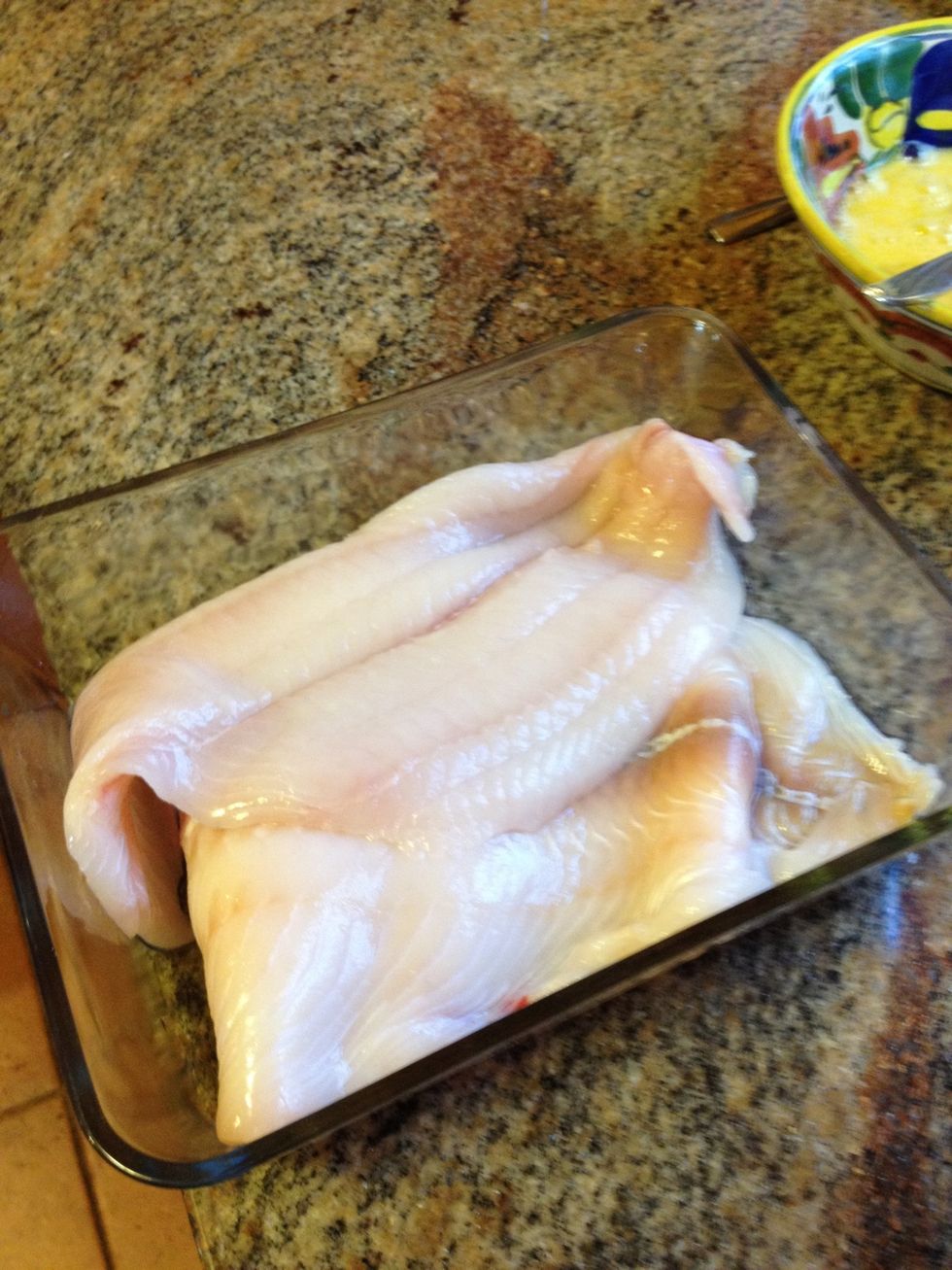 Rinse off and put in a dish for the marinade.
Add lime juice from 1 lime and about a teaspoon of cumin (comino).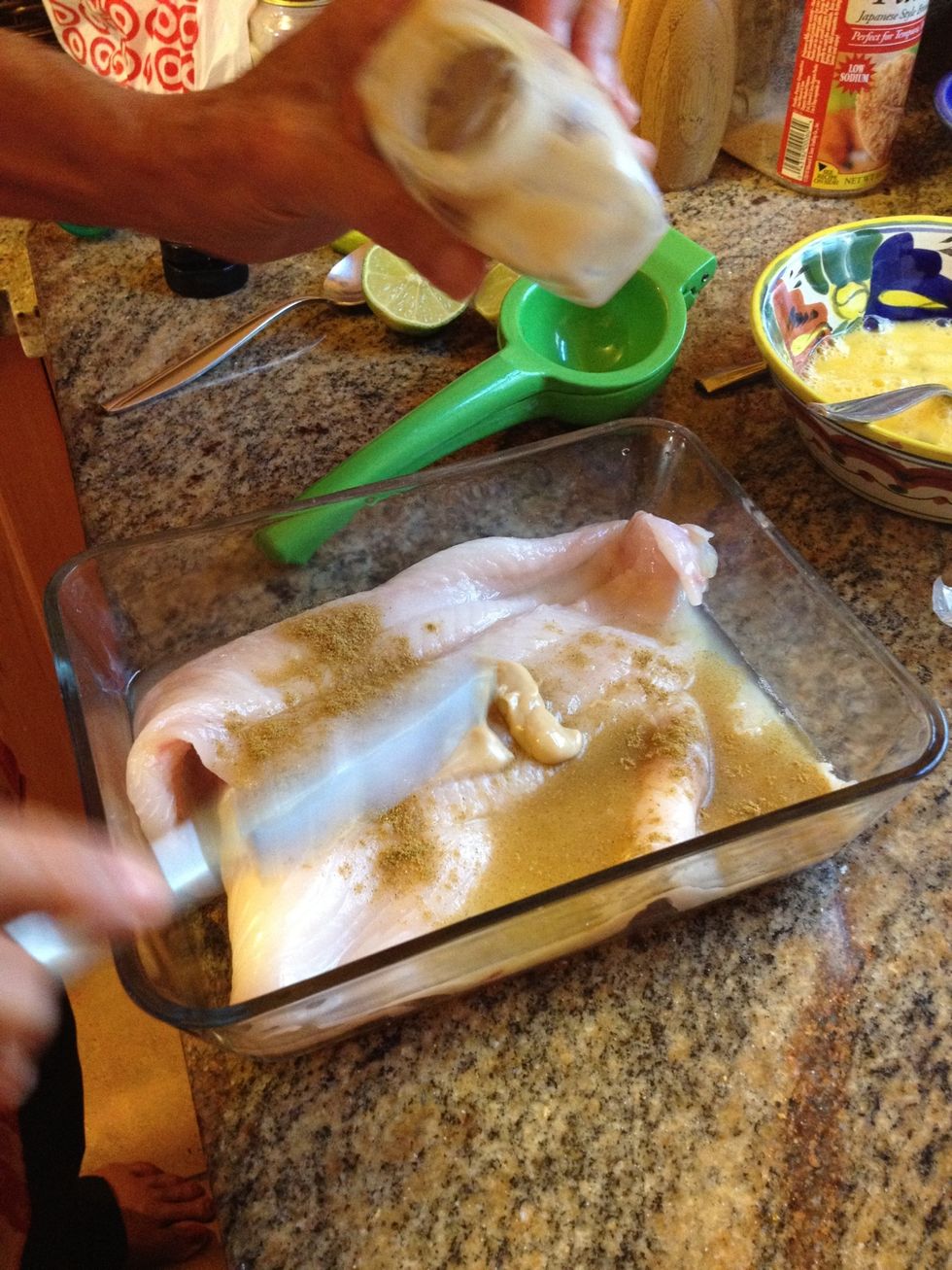 Put in a generous tablespoon of mustard. Connie is using honey mustard but you can use any flavored mustard that you like to give some subtle flavor to the fish.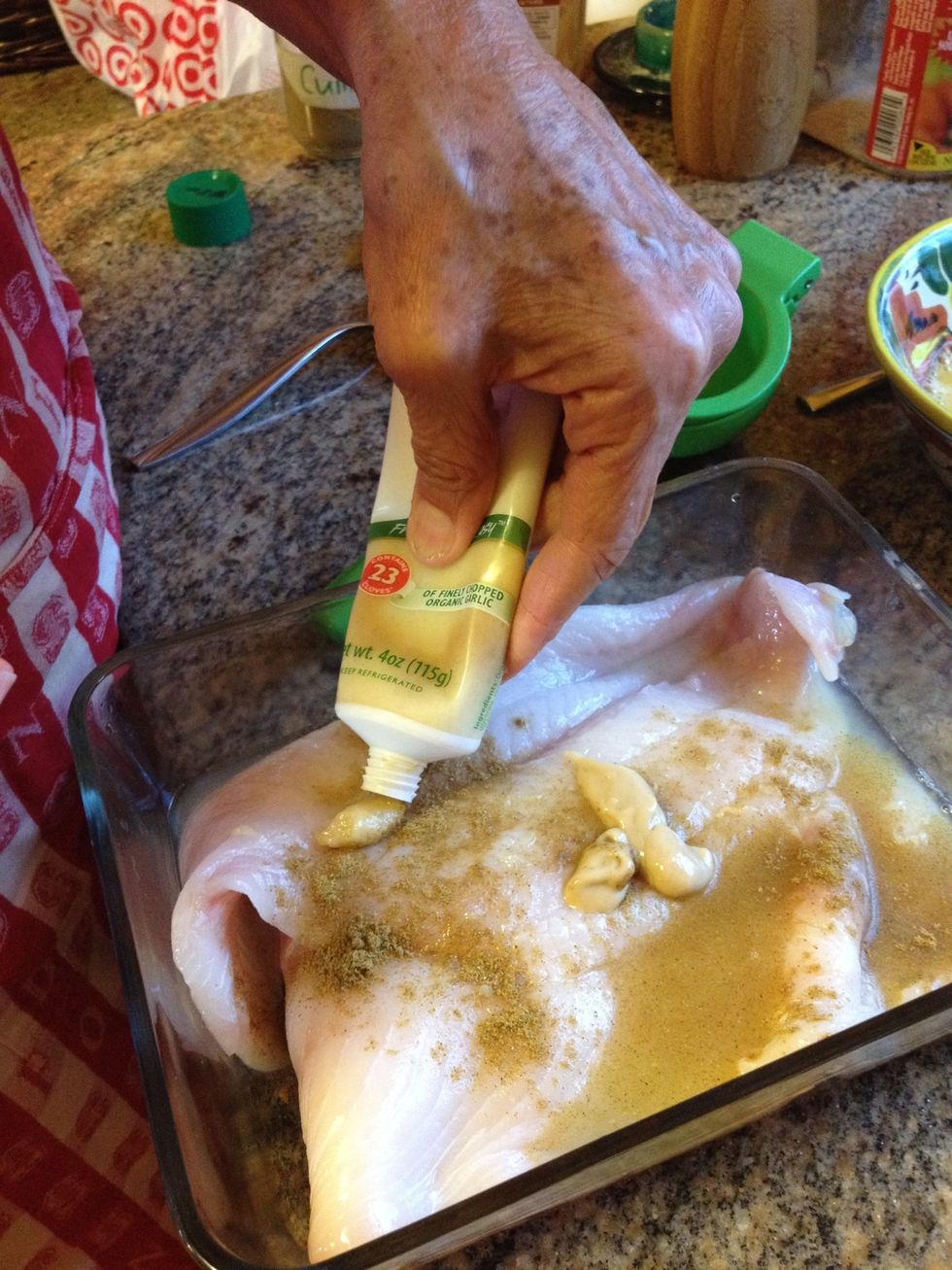 Add about a tablespoon of garlic paste.
While the fish is marinating, Connie is going to prepare the vegetables that go into the tacos.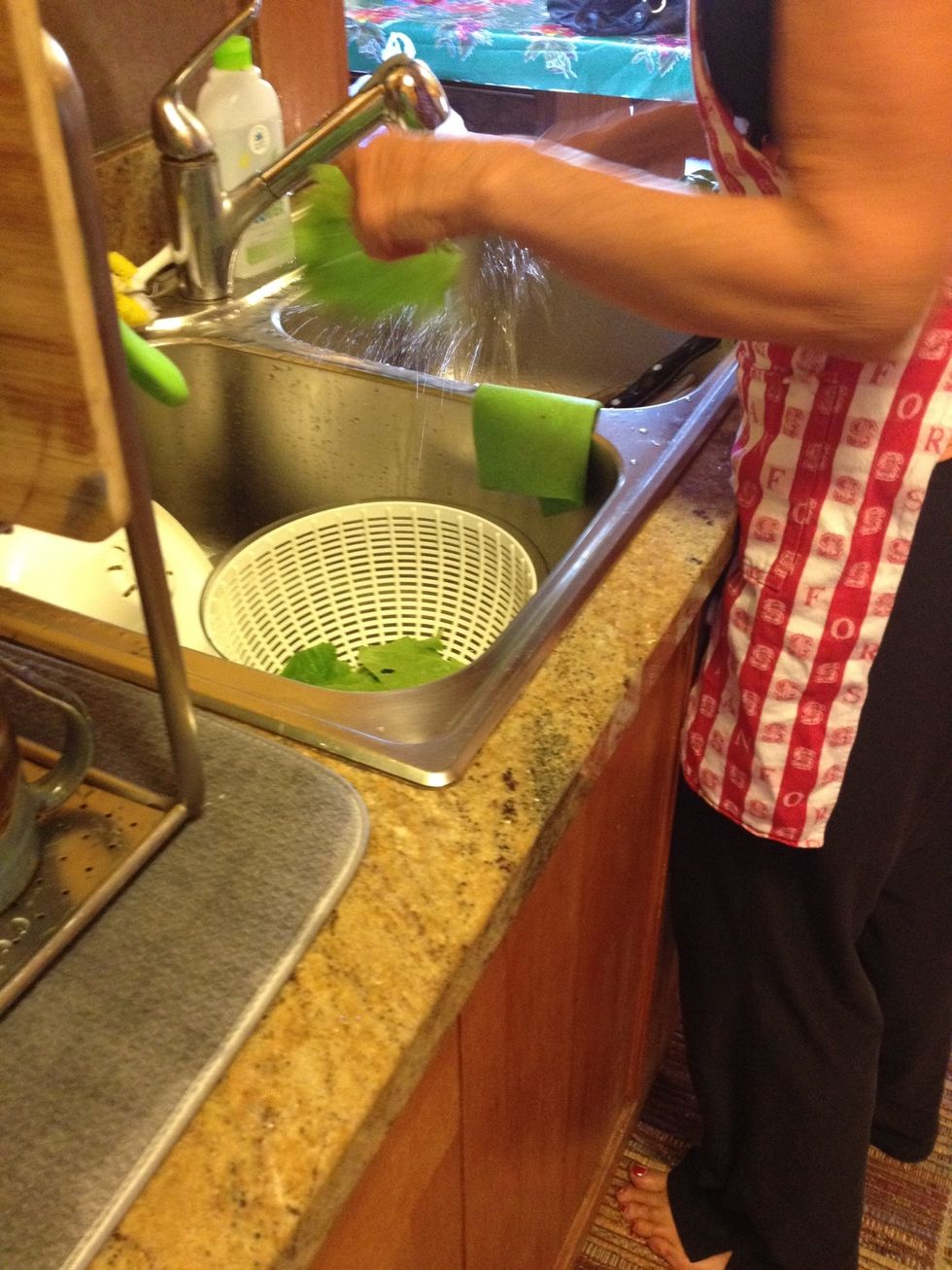 Connie usually uses cabbage but today she's using lettuce from her garden. Rinse and dry.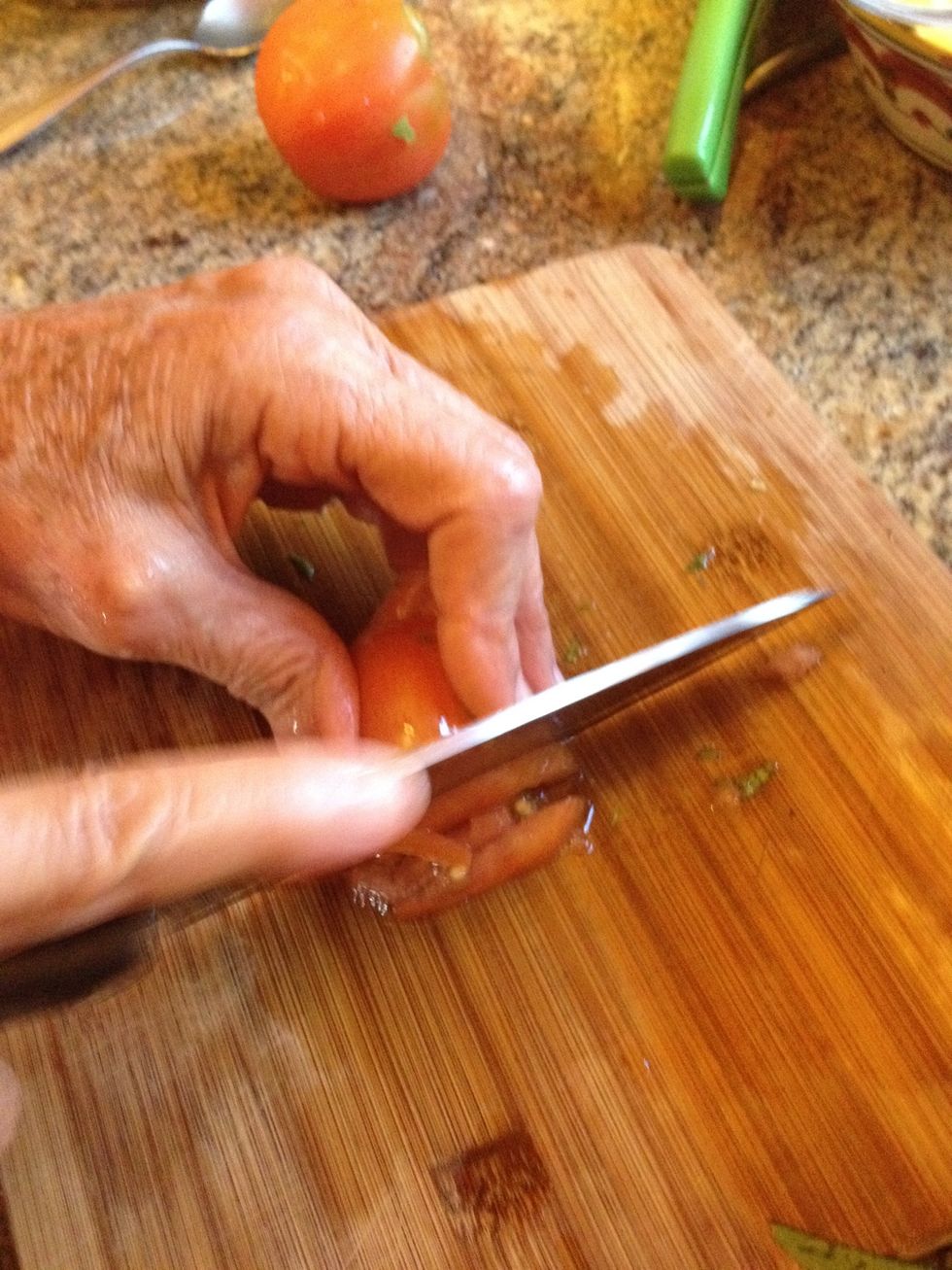 Now chop the tomatoes!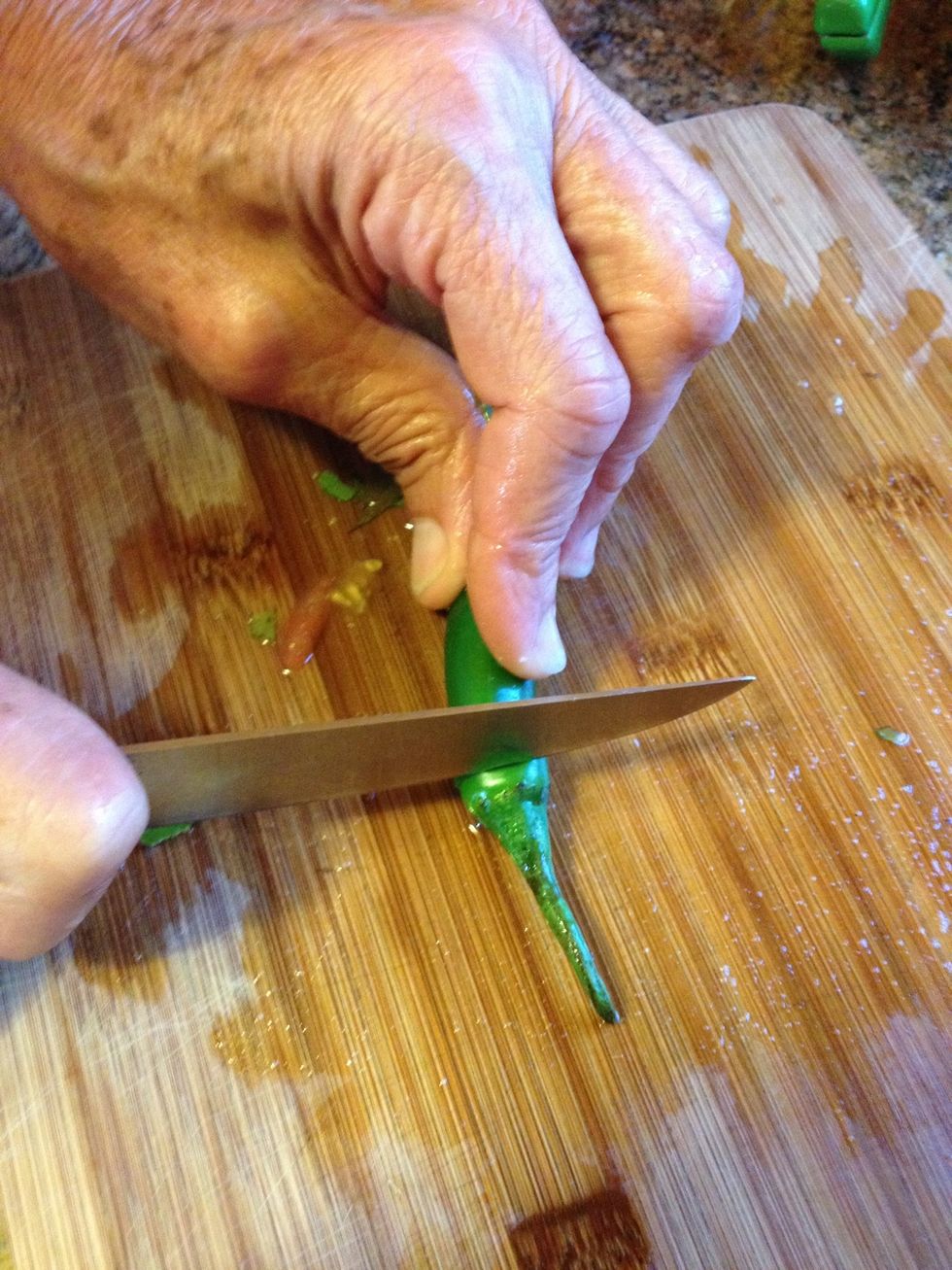 Next we use one Serrano chile. You can also use a jalapeño chile if you prefer.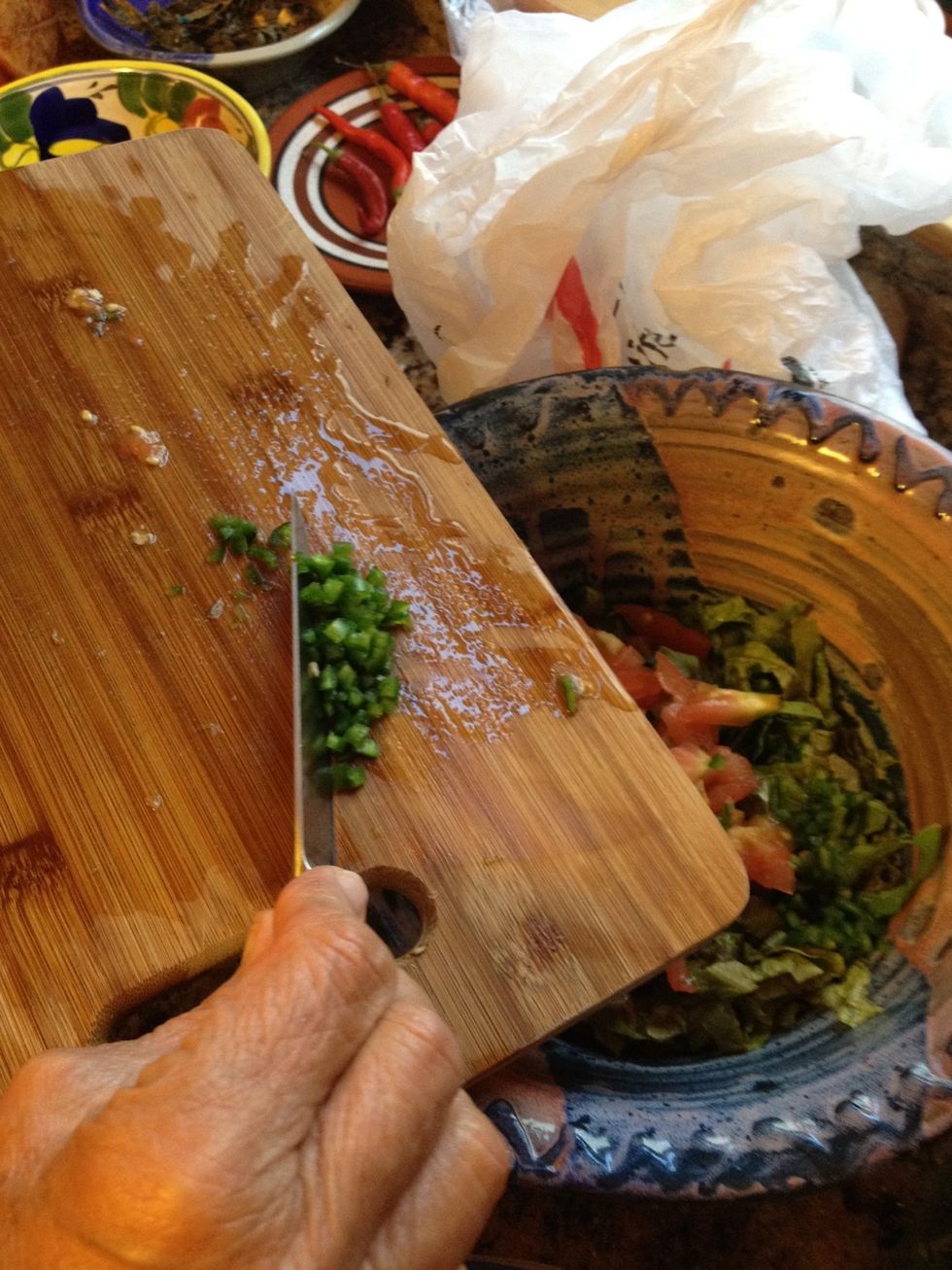 Add the chile to your salad mixture.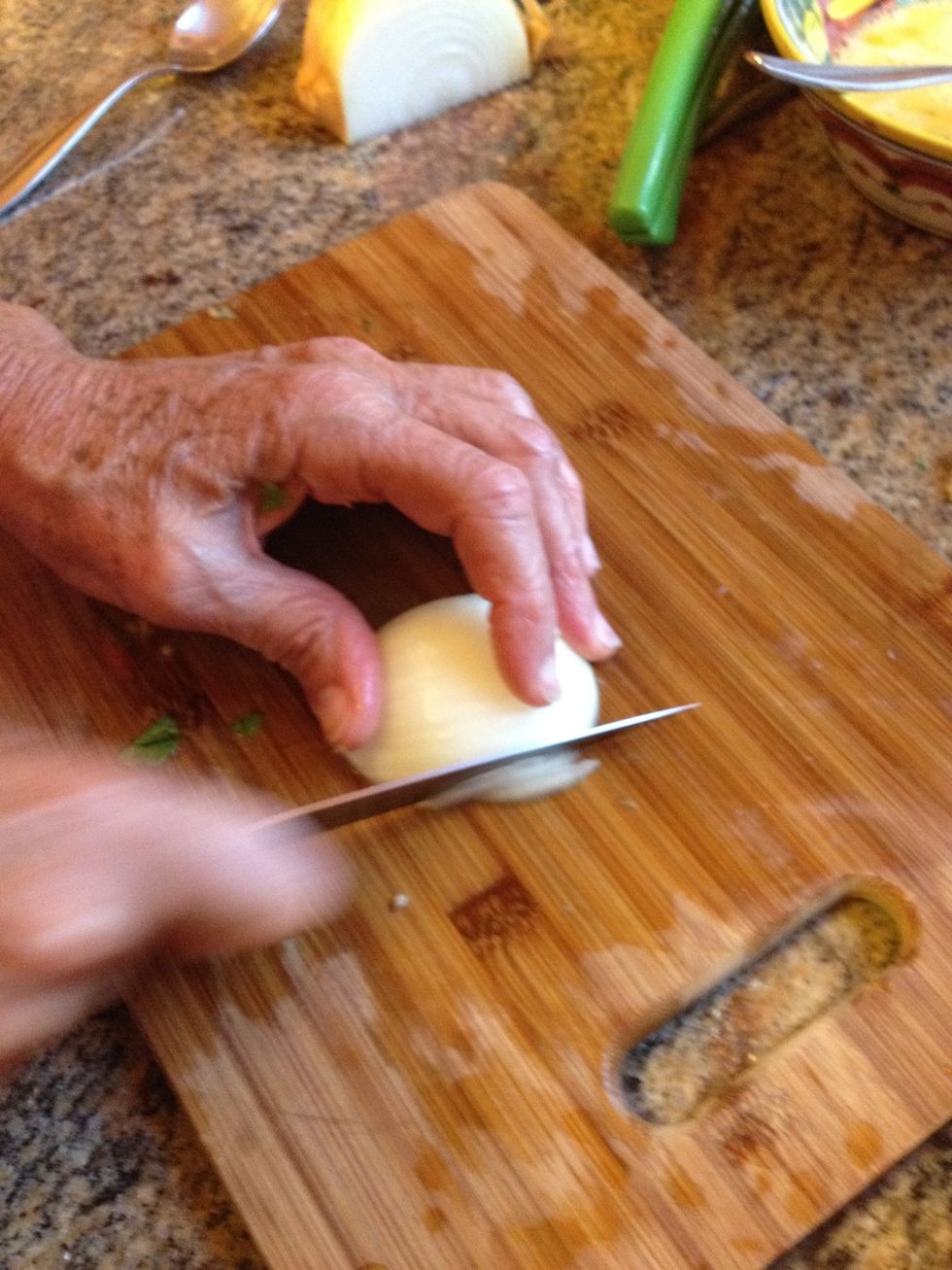 Next we chop one half of an onion into small pieces.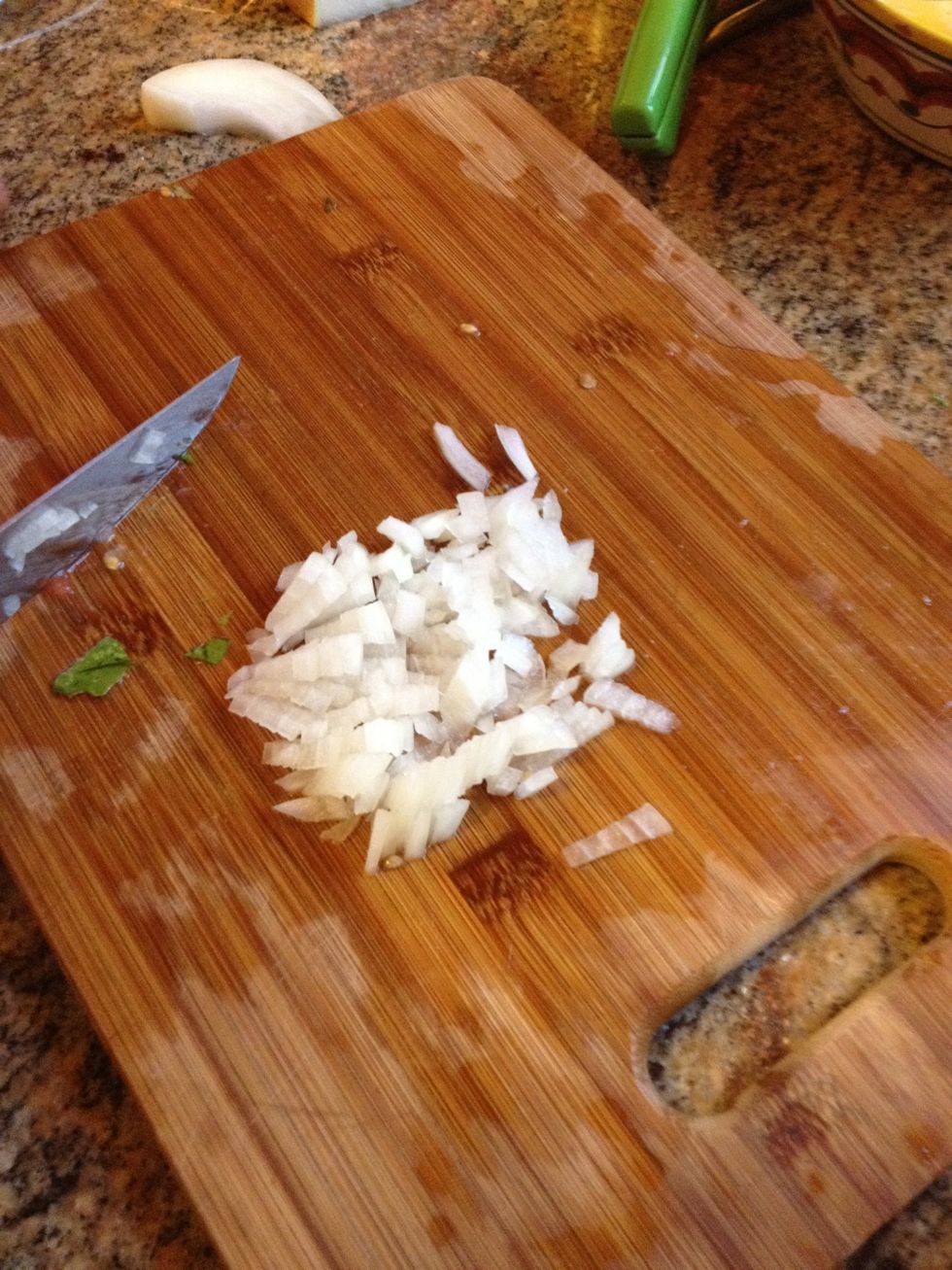 Onions chopped! Check!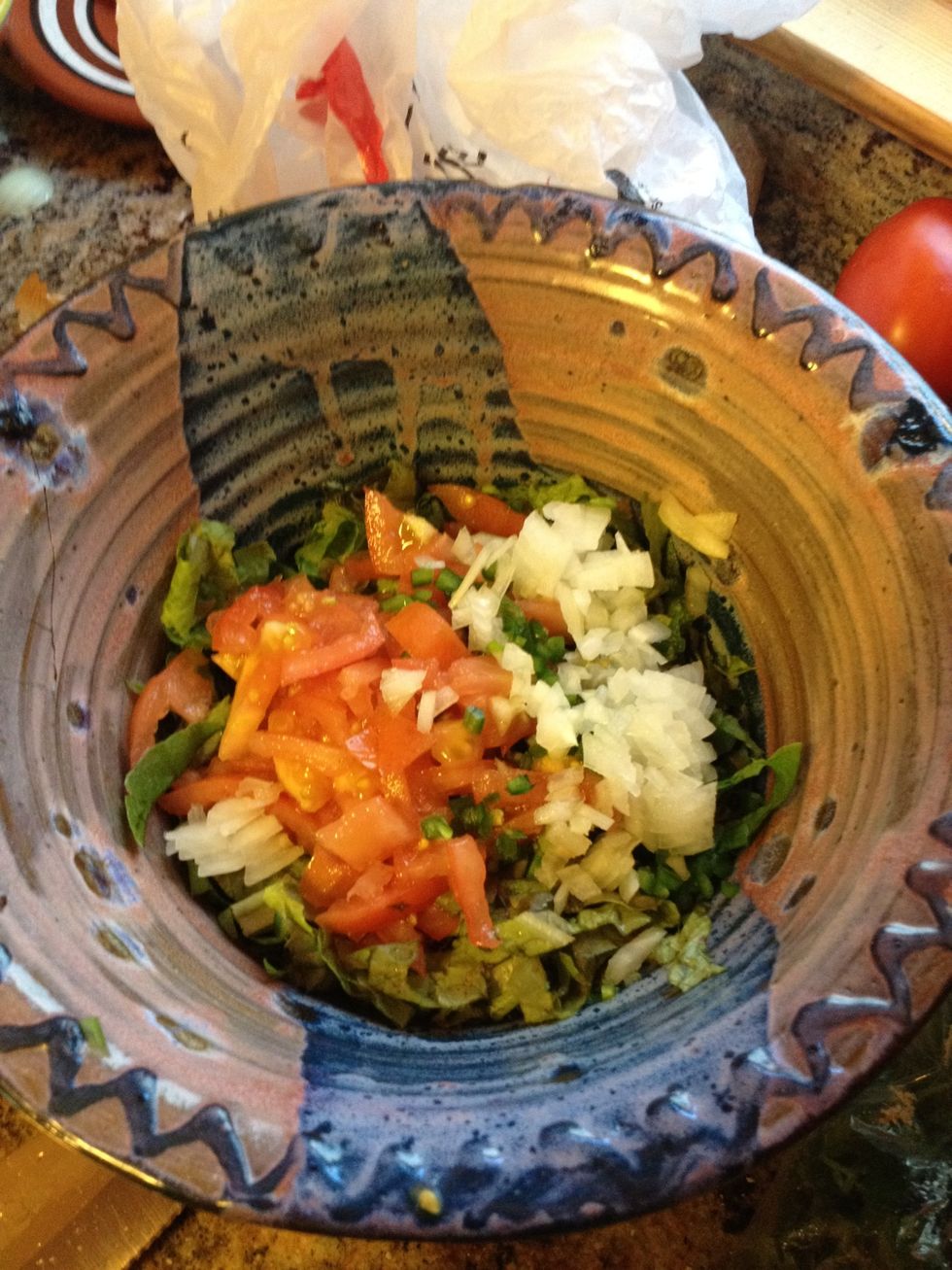 Now add the onions to the salad mixture.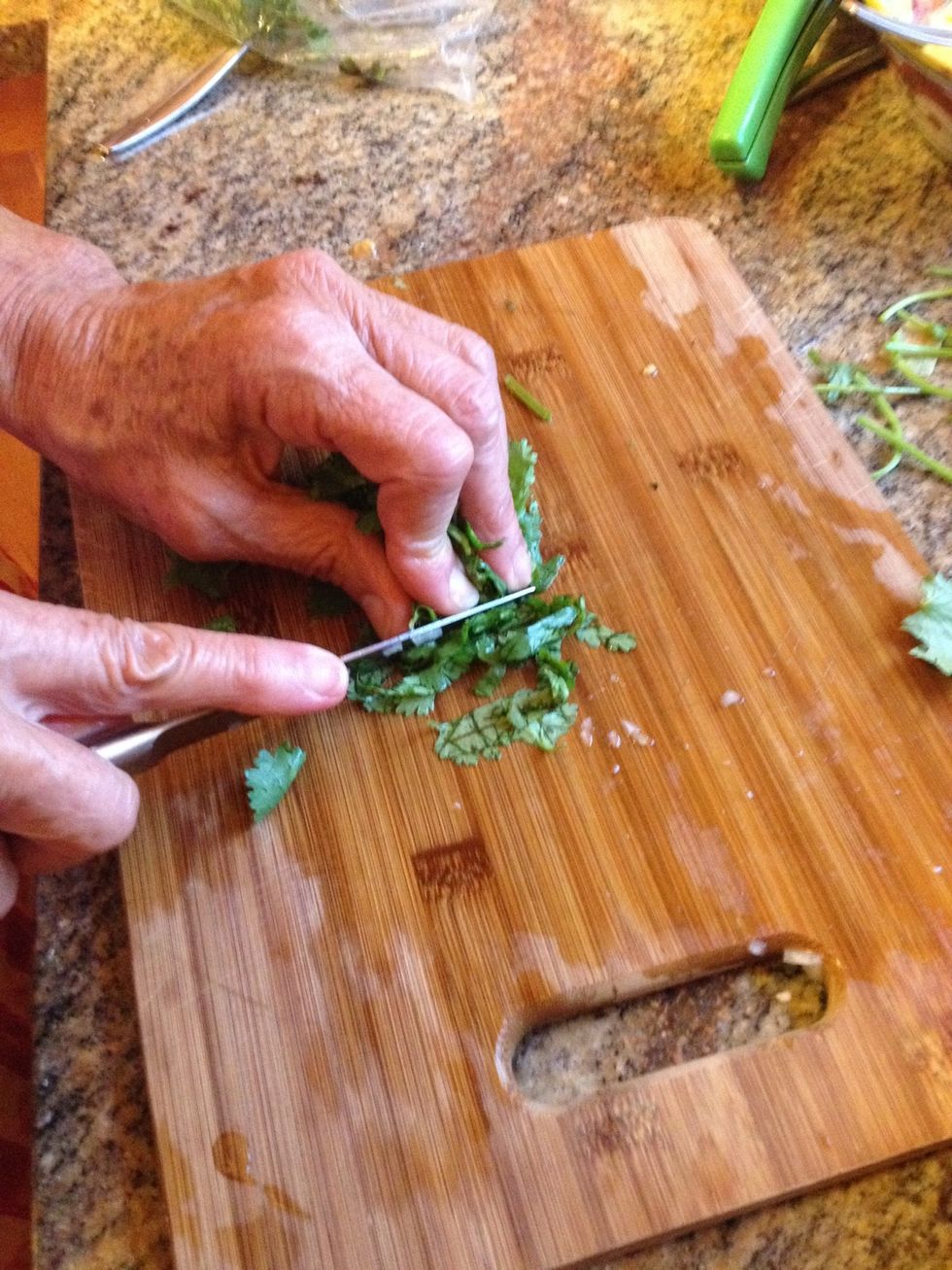 Next finely chop cilantro and add to the salad mixture.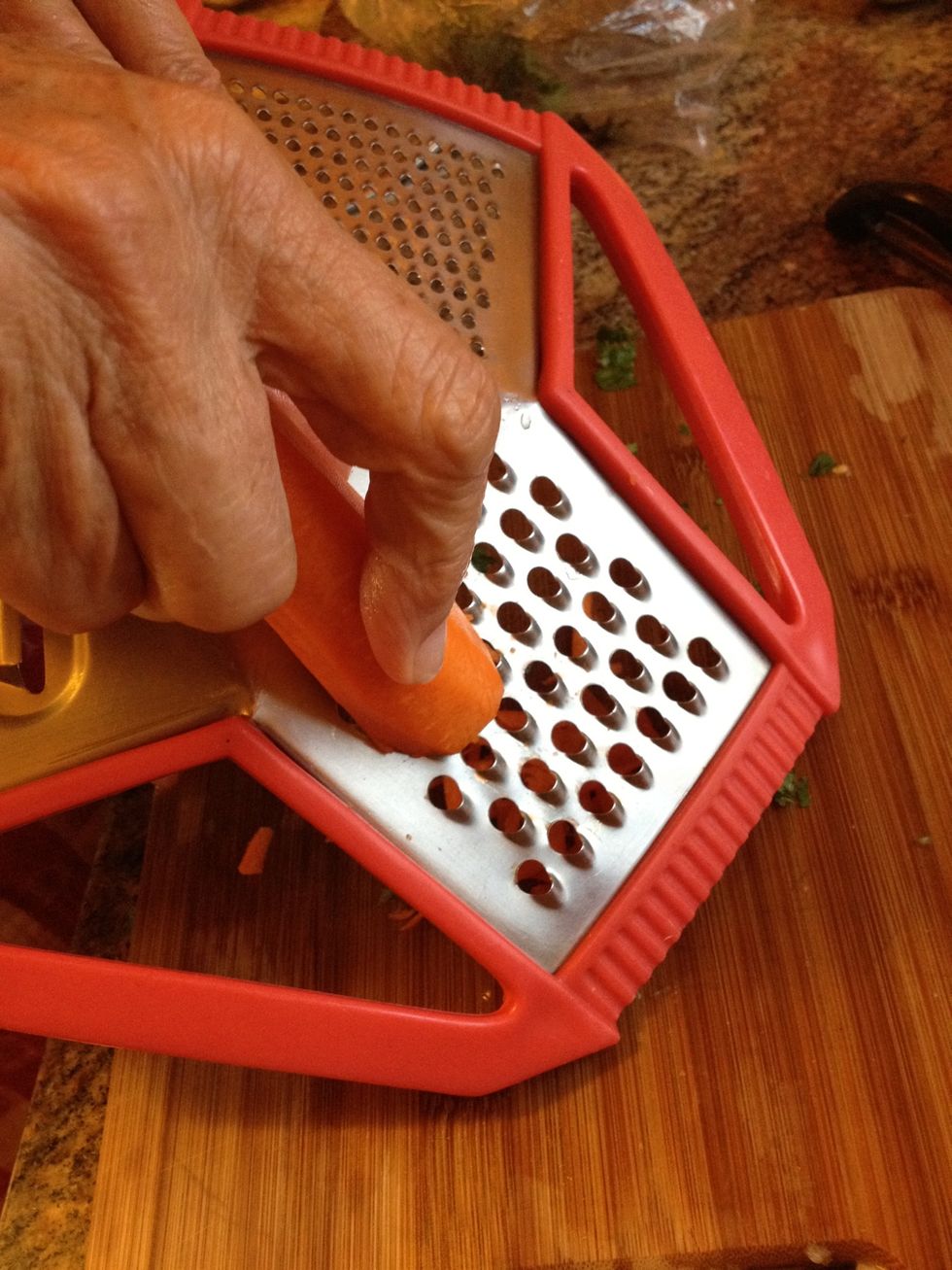 Grate about 1/2 of a carrot....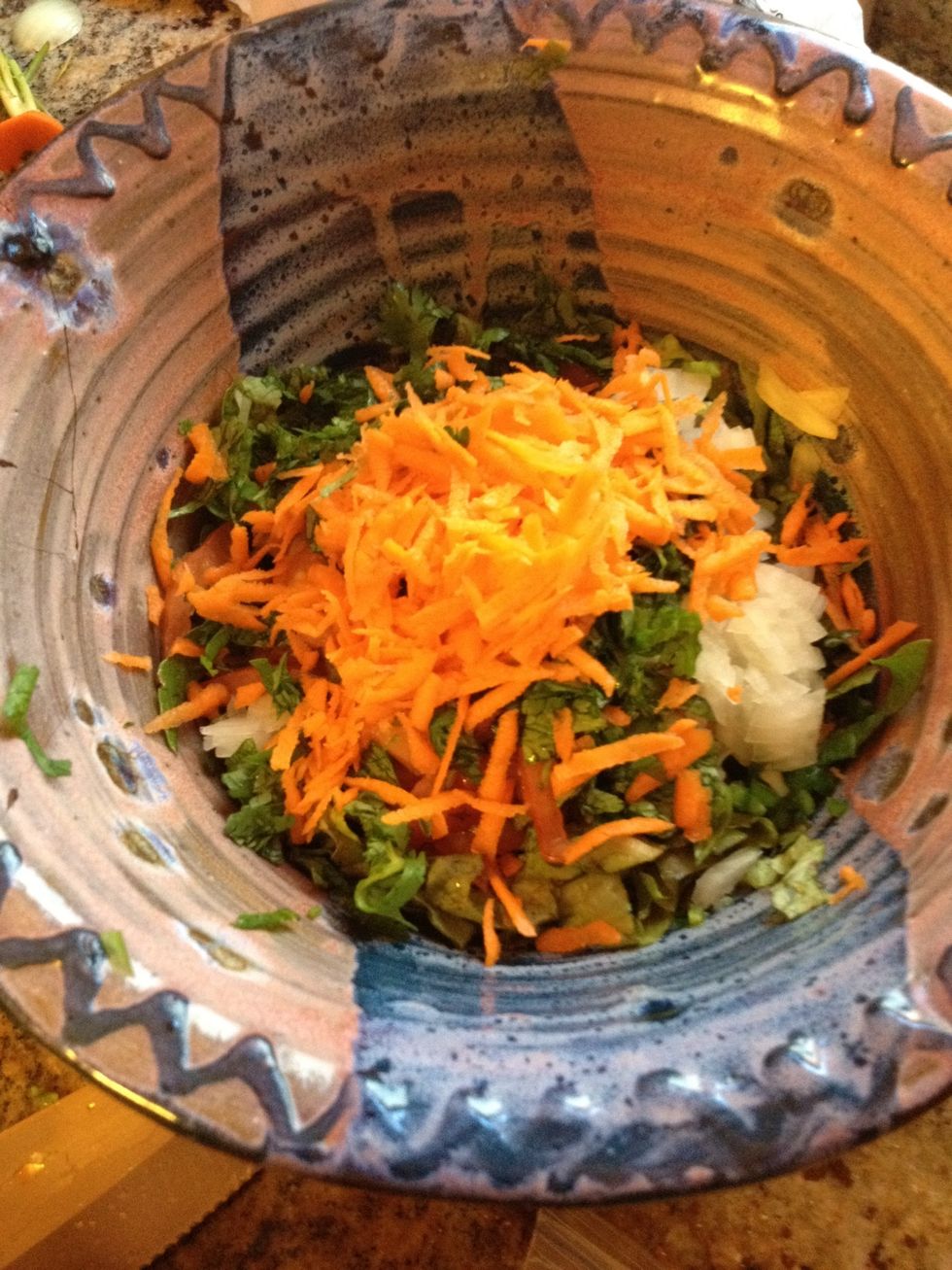 And toss that in too.
Now mix it all together.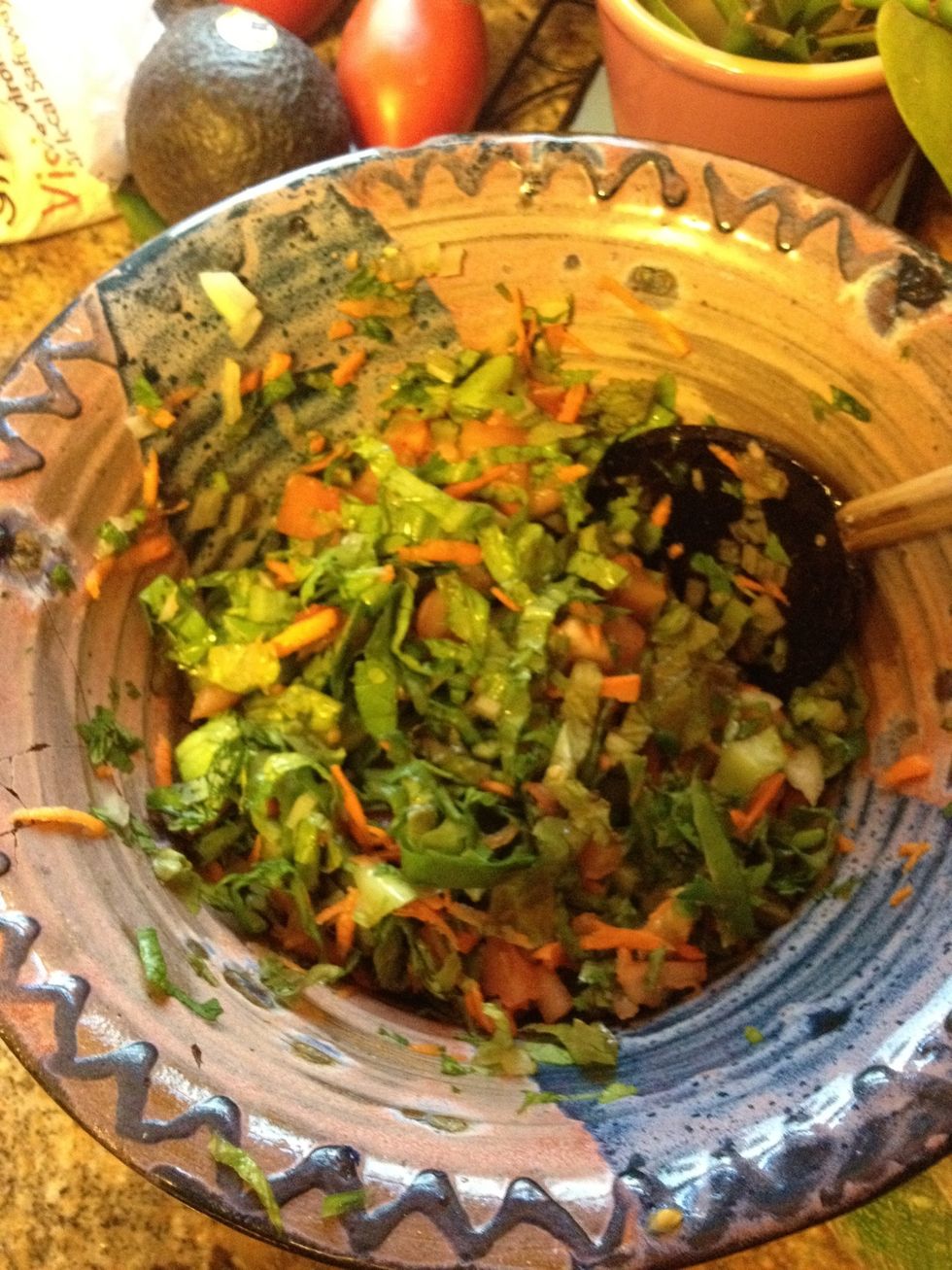 Yay! The Salad filling is ready! (Note: we will be dressing this with olive oil, lime juice and salt just before serving. But we'll do that a little later.) For now, set this aside.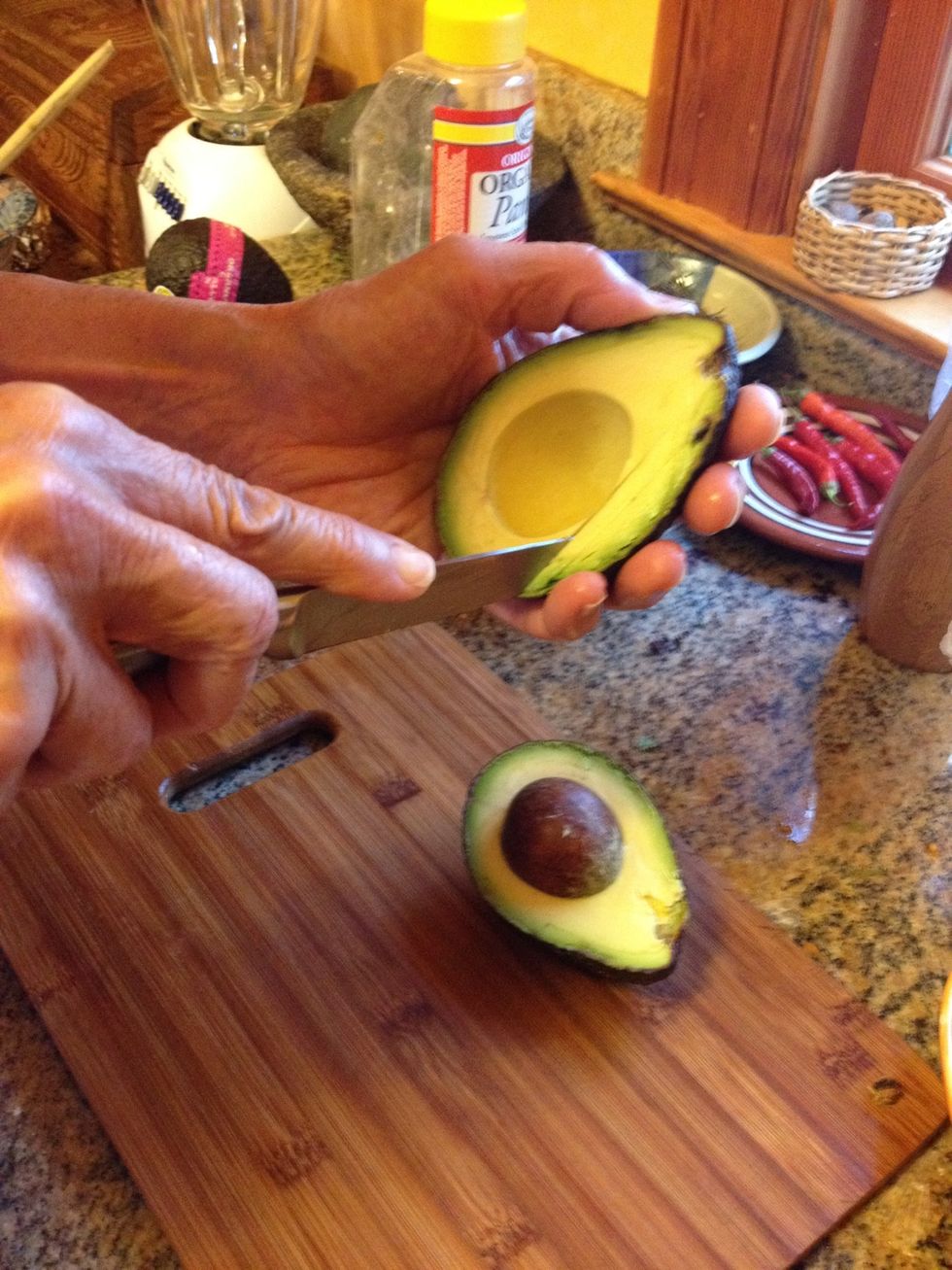 An optional addition to the fish taco is an avocado. We're going to slice up one ripe avocado.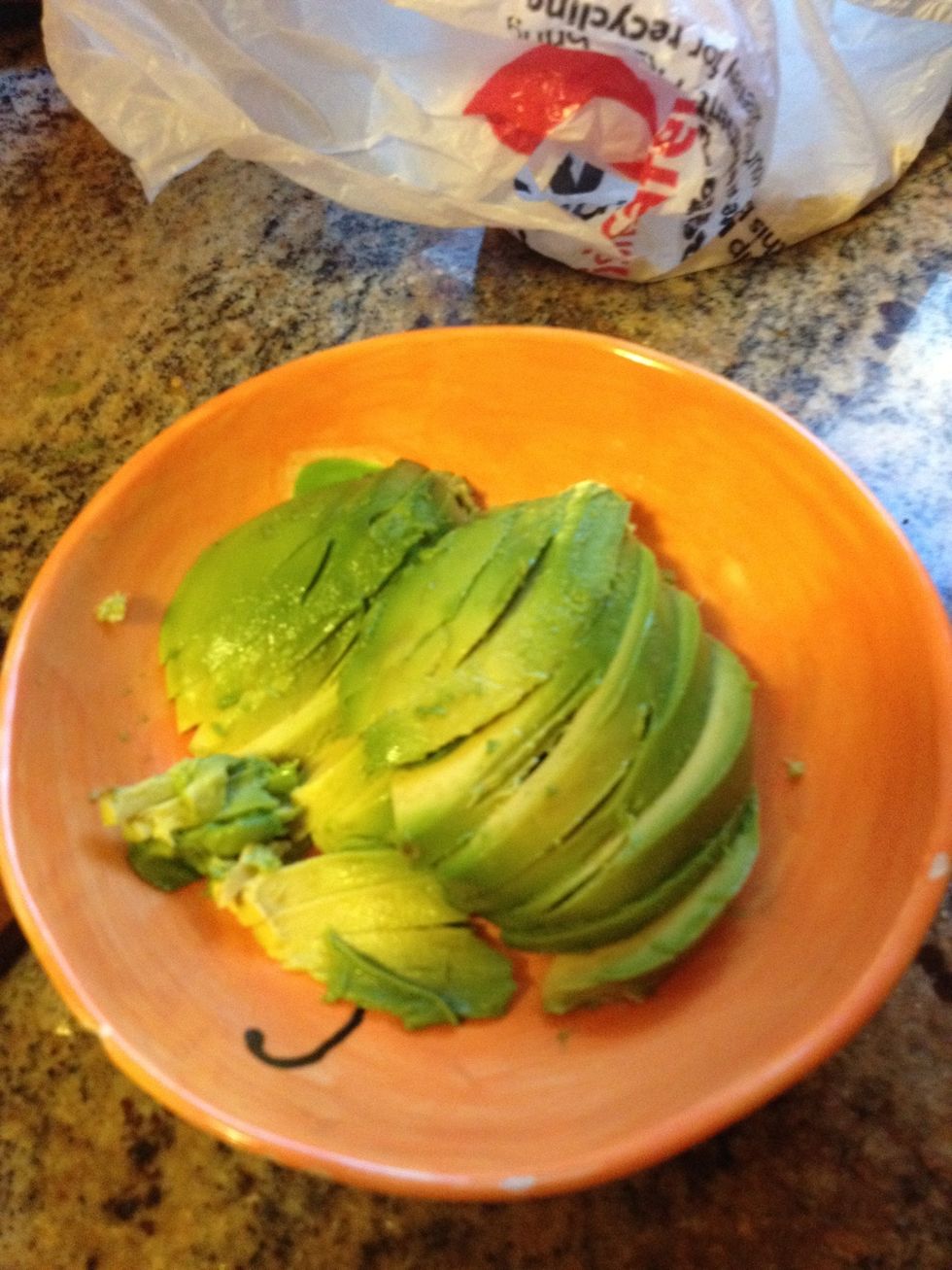 Put that on a plate...
Add salt to the avocado...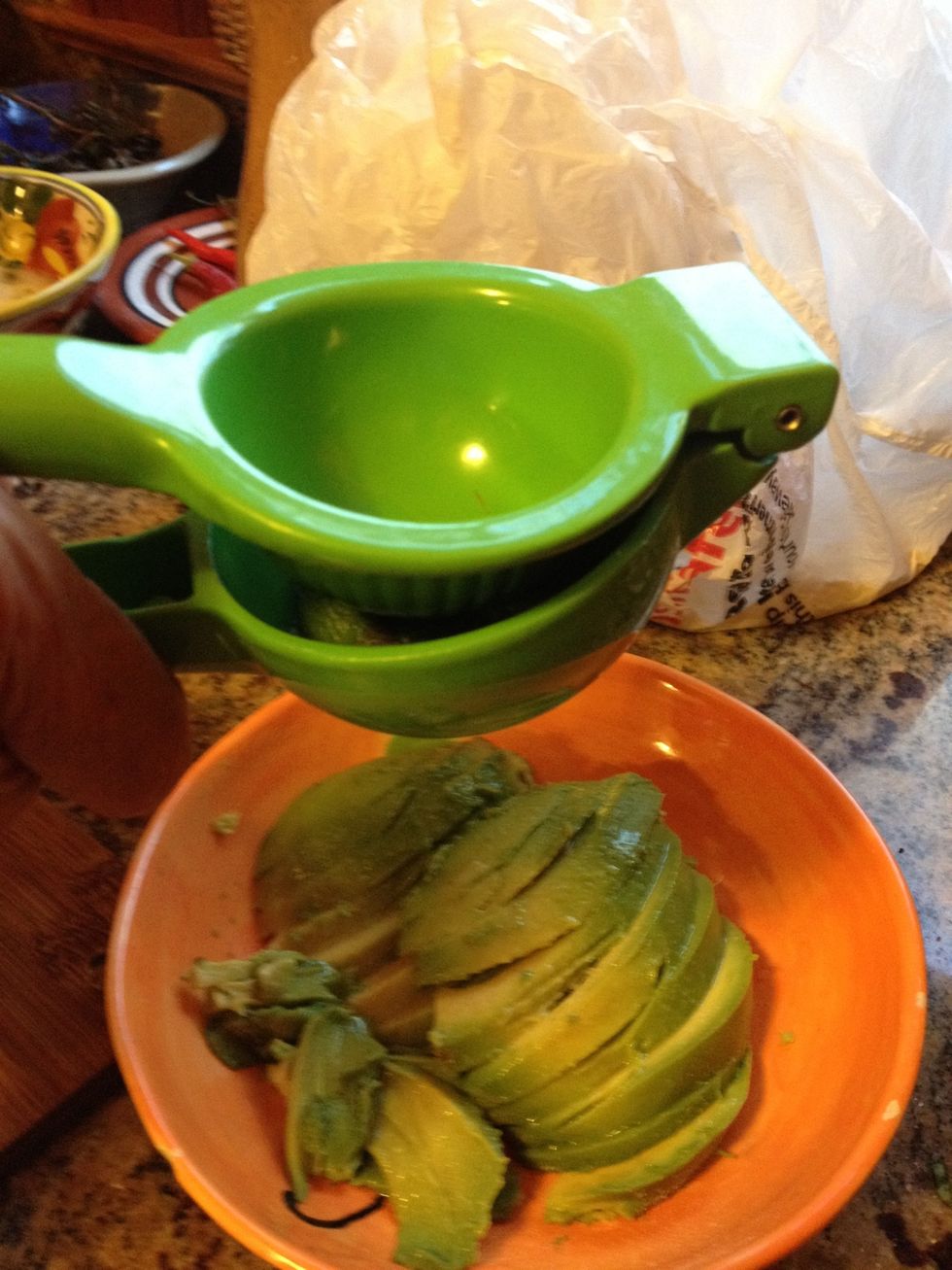 And some lime juice. Then set aside.
Heat the oil - tonight Connie used a combination of grapeseed and safflower oil but canola or another vegetable oil is fine too.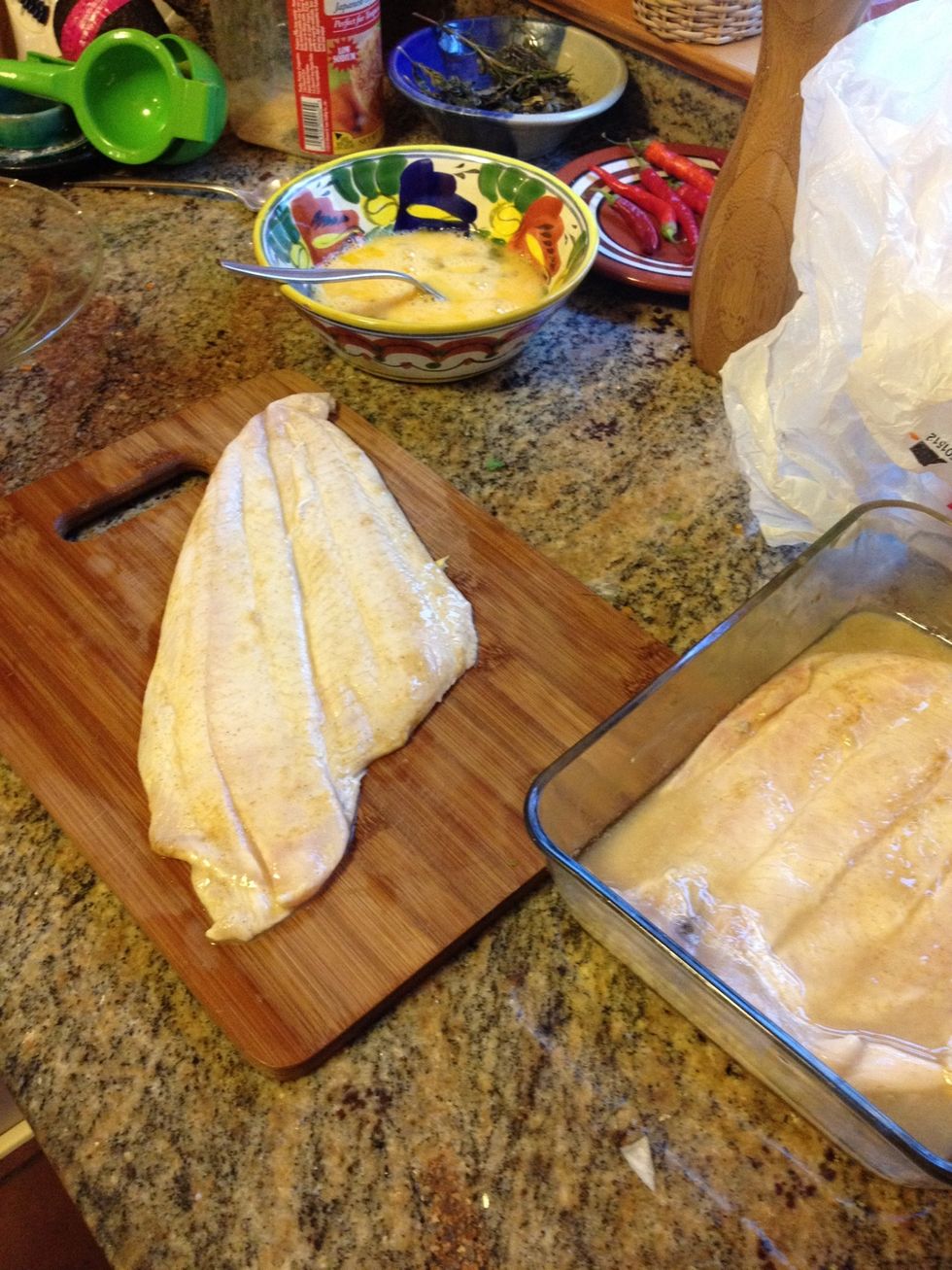 Now we're going to bread the fish. Remove from the marinade…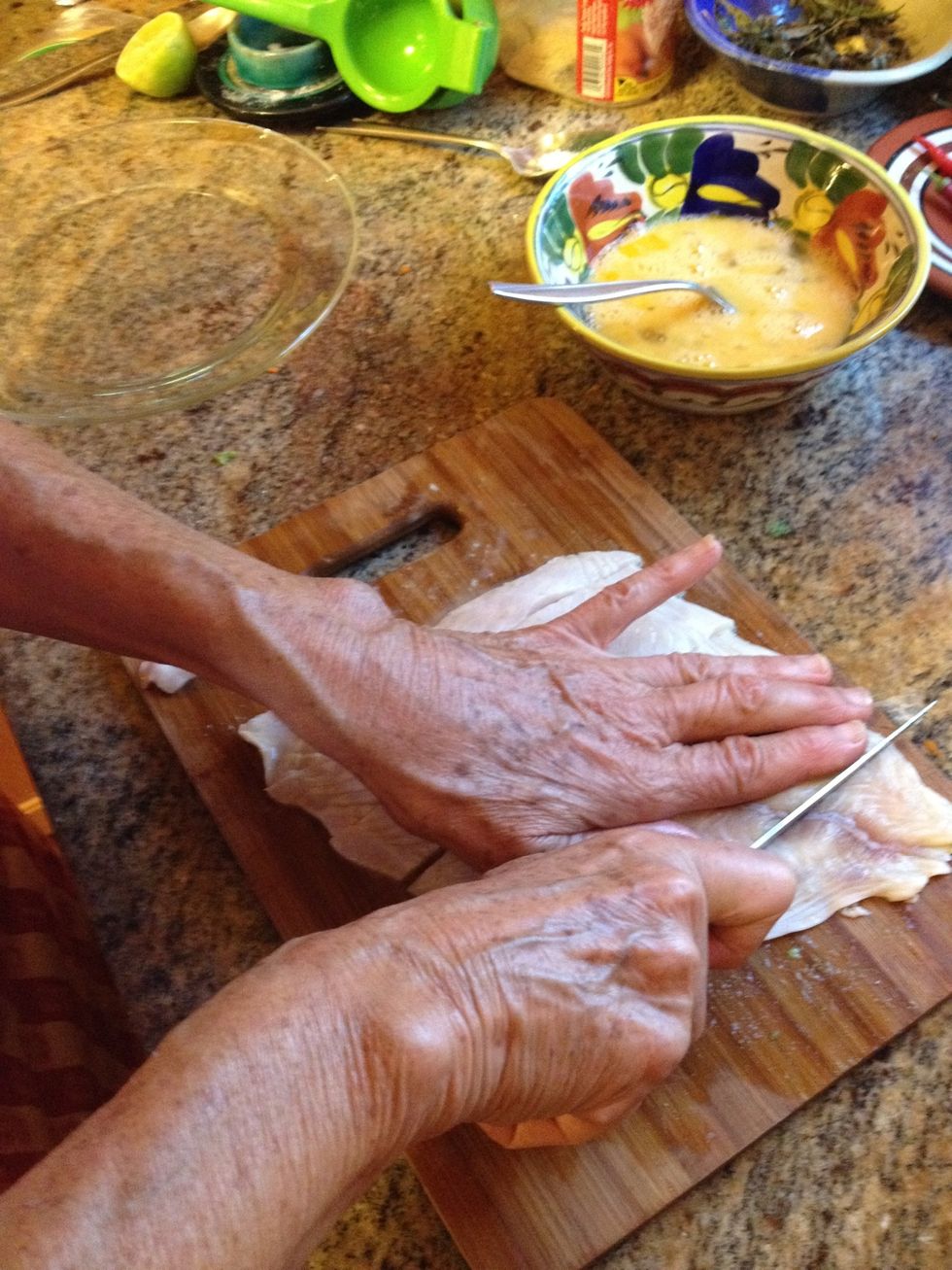 Cut into smaller pieces...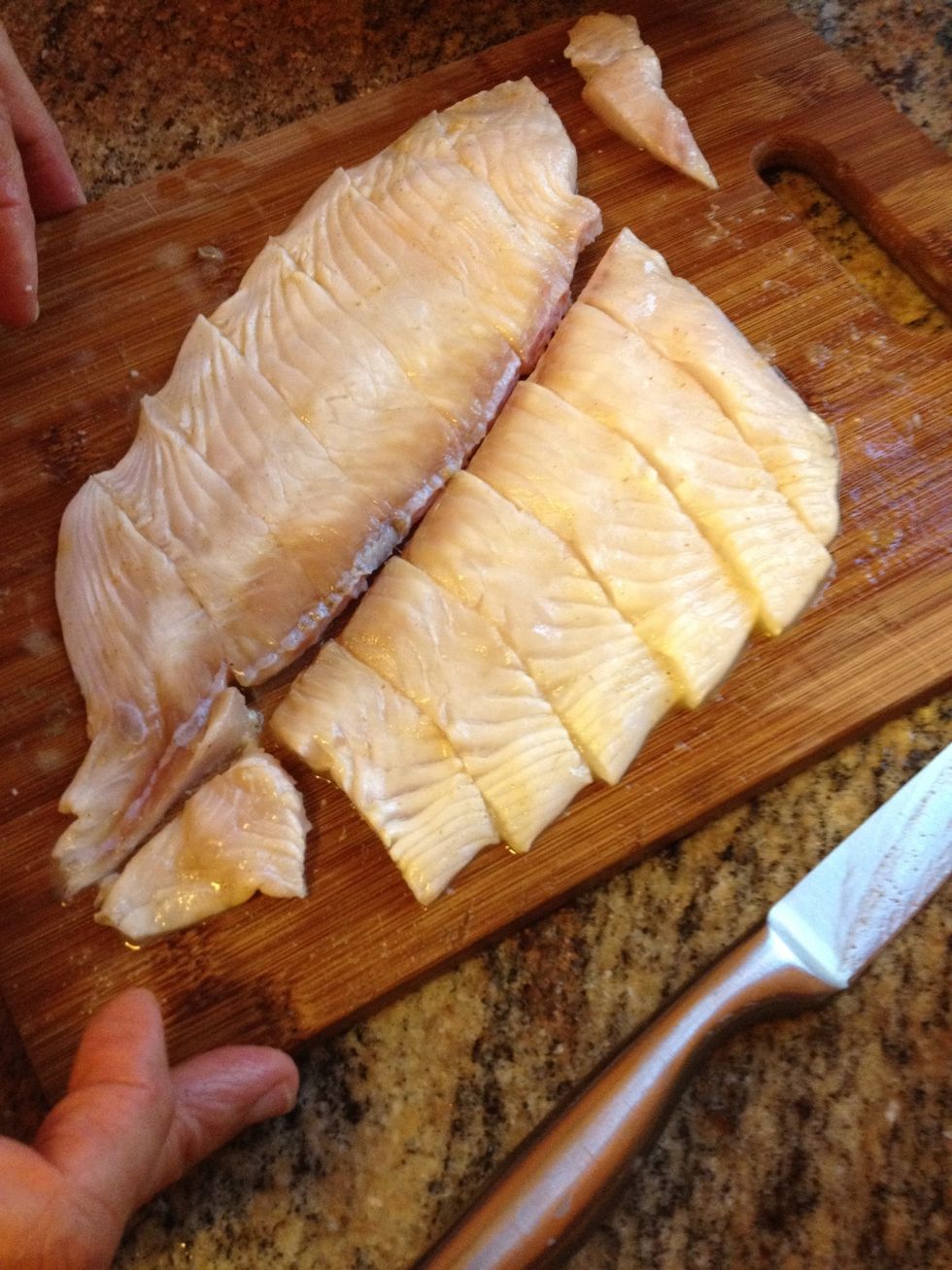 Like this!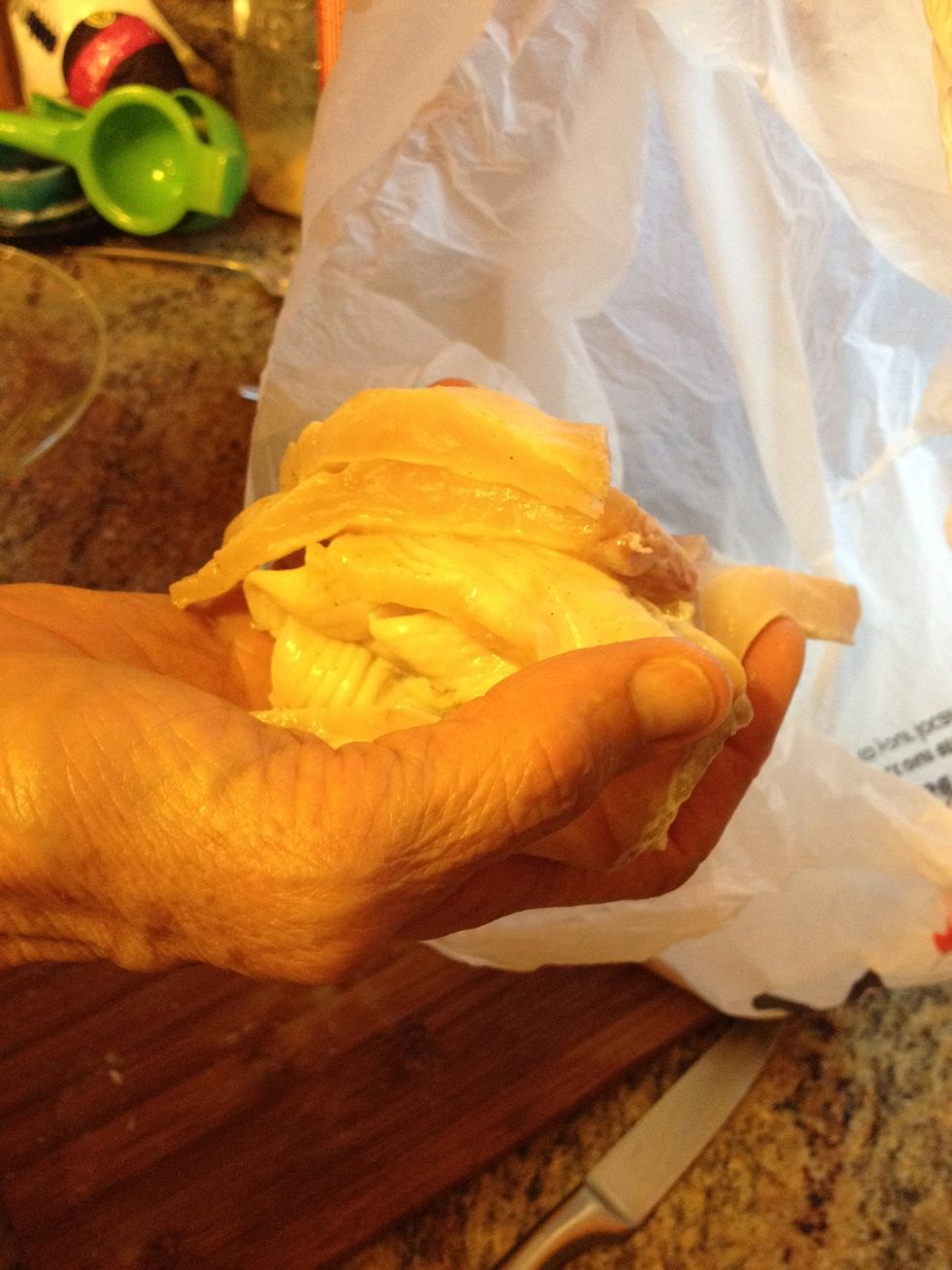 Drop the pieces of fish into the seasoned flour.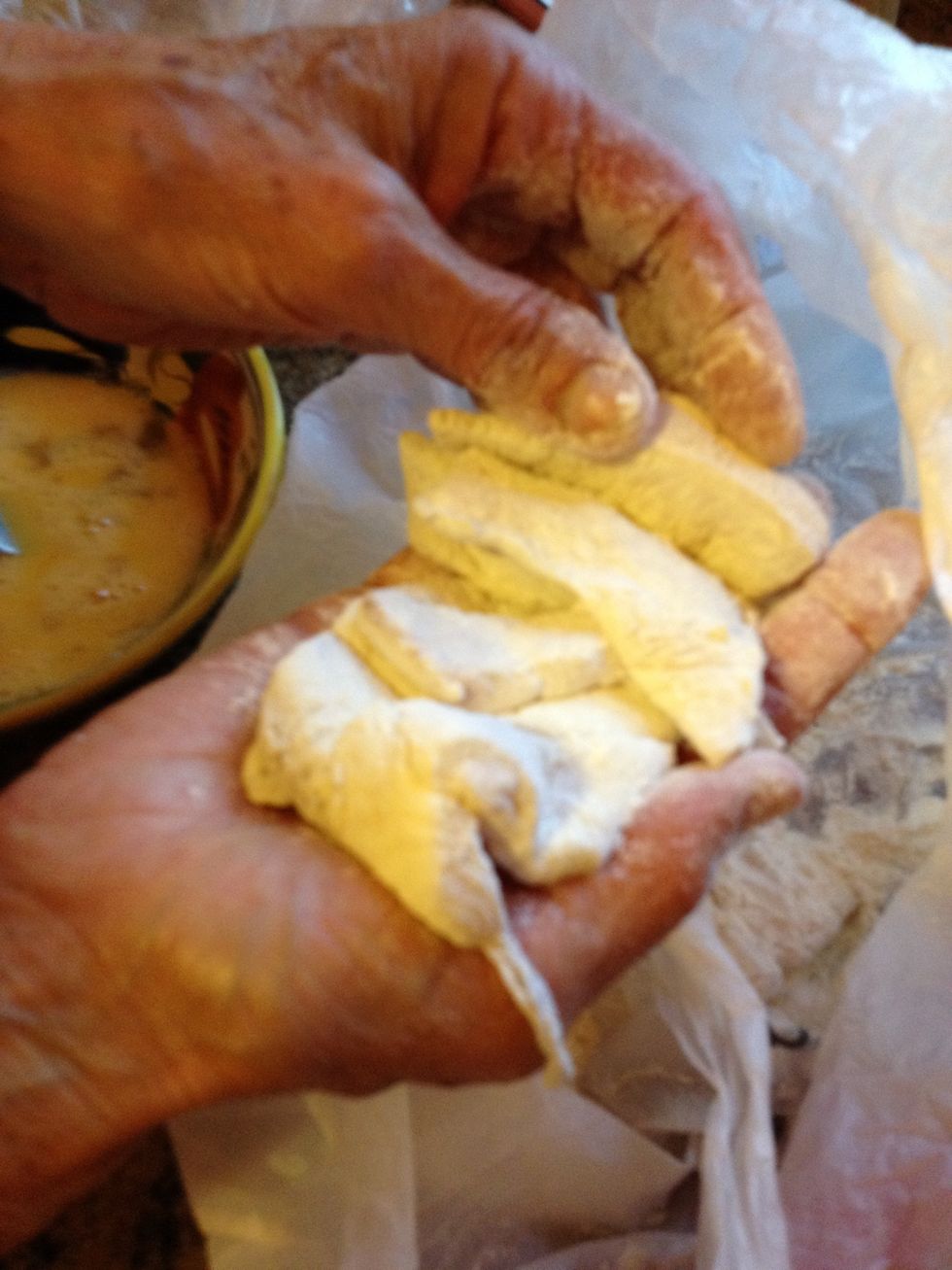 Remove the fish from the flour and shake off any excess flour.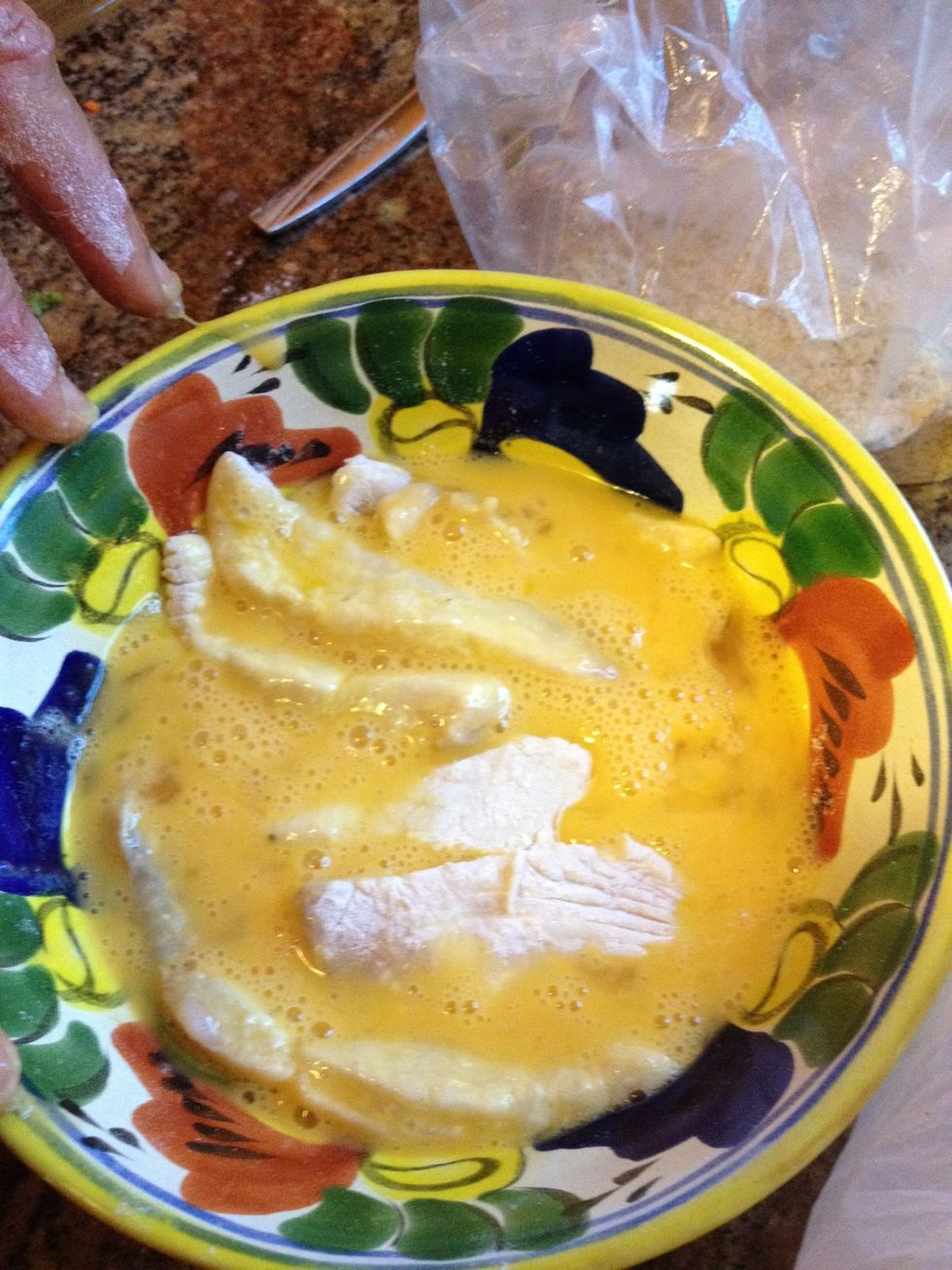 Now the fish goes Into the egg.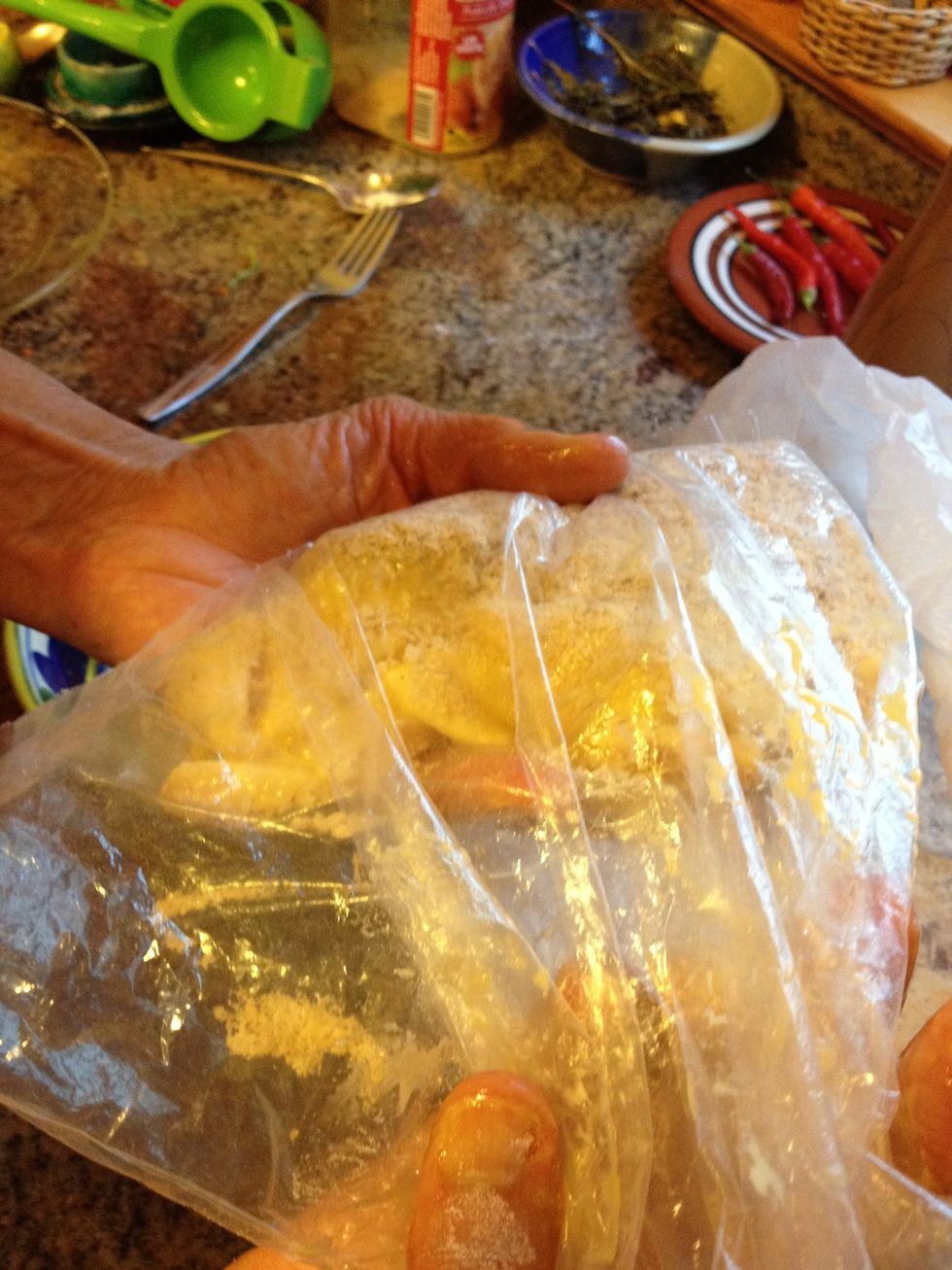 Then into the bag of panko (Japanese style bread crumbs).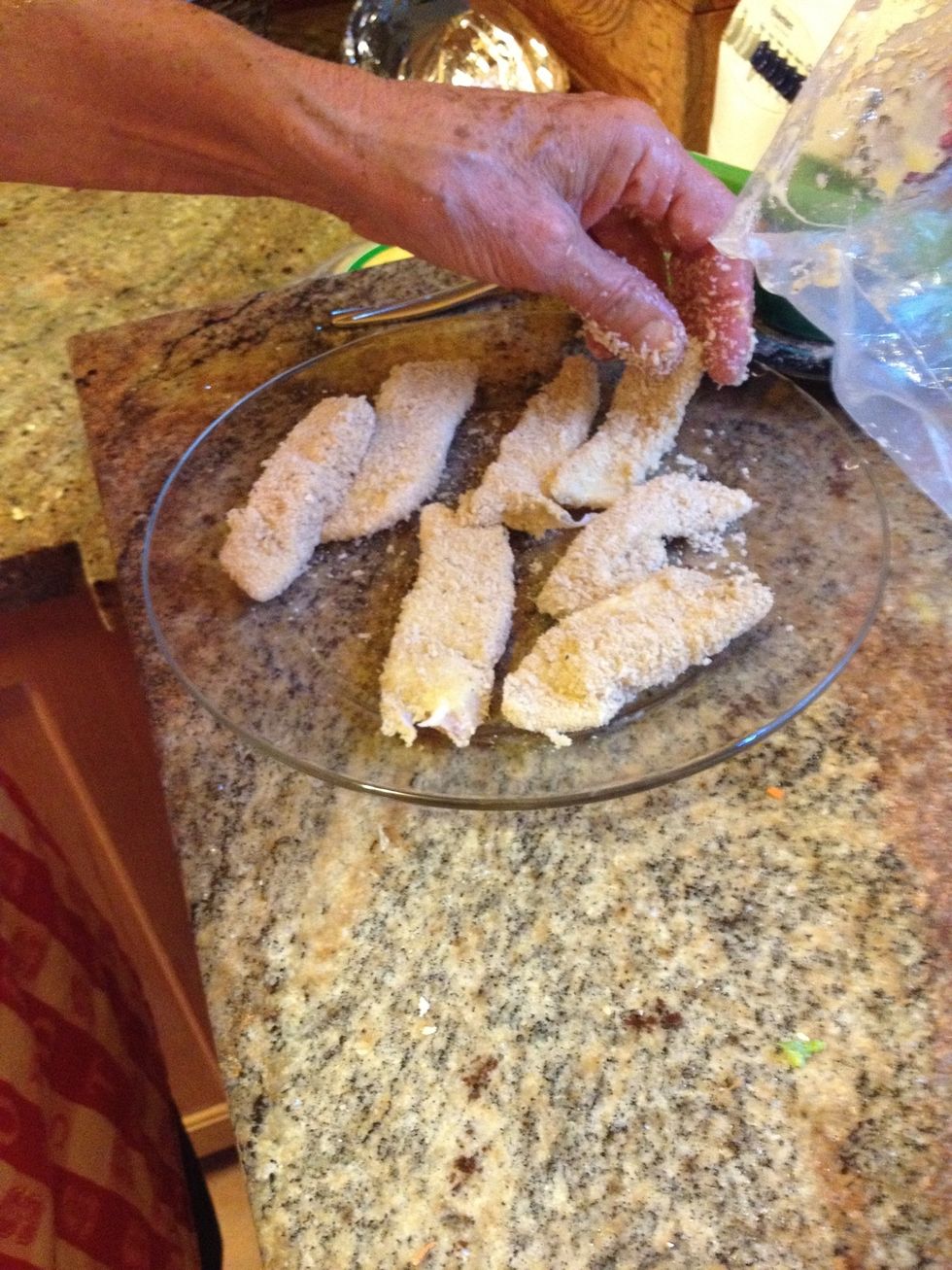 The breaded fish is now ready to go into the hot oil.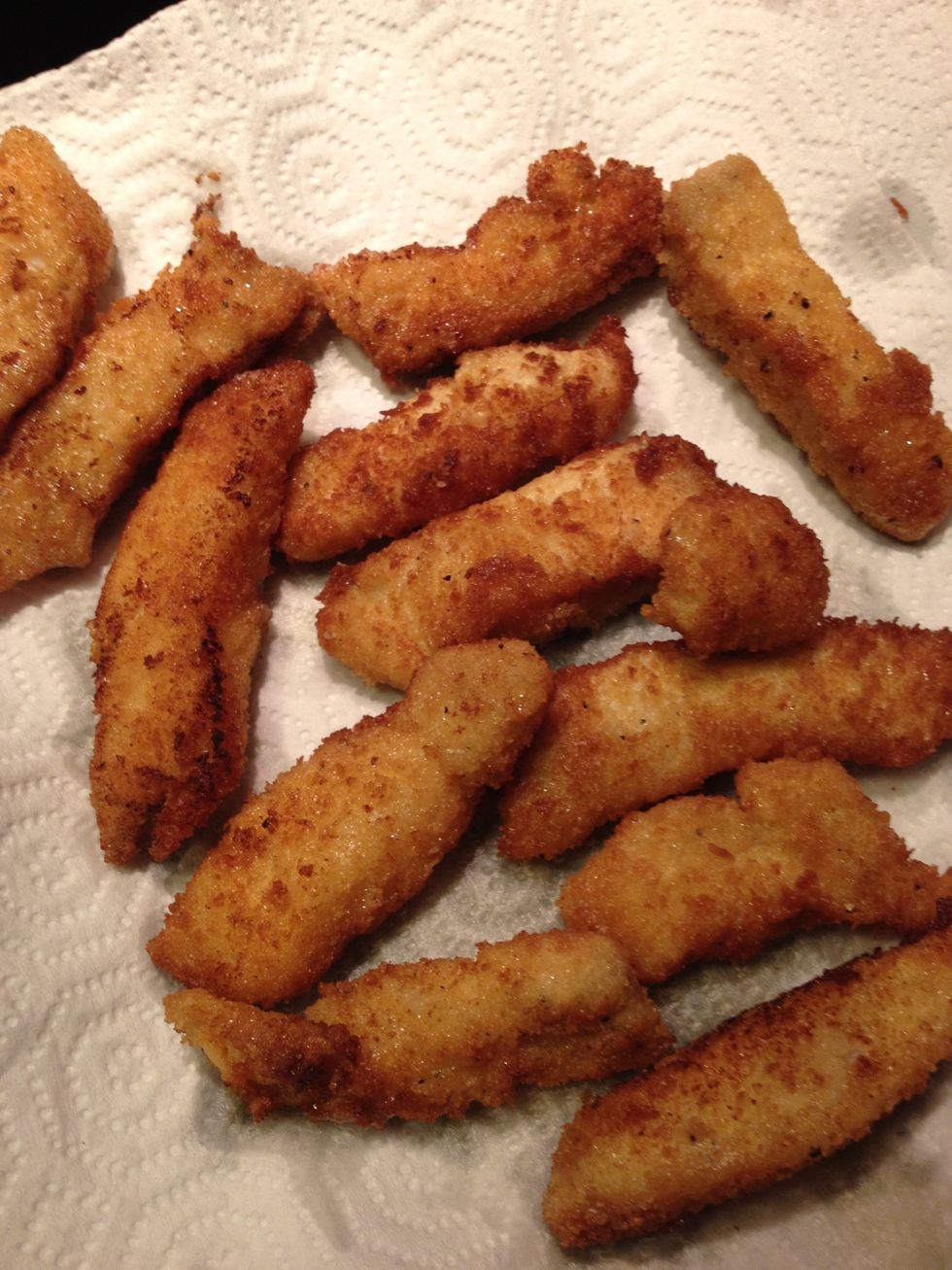 Place the cooked fish on paper towel to drain.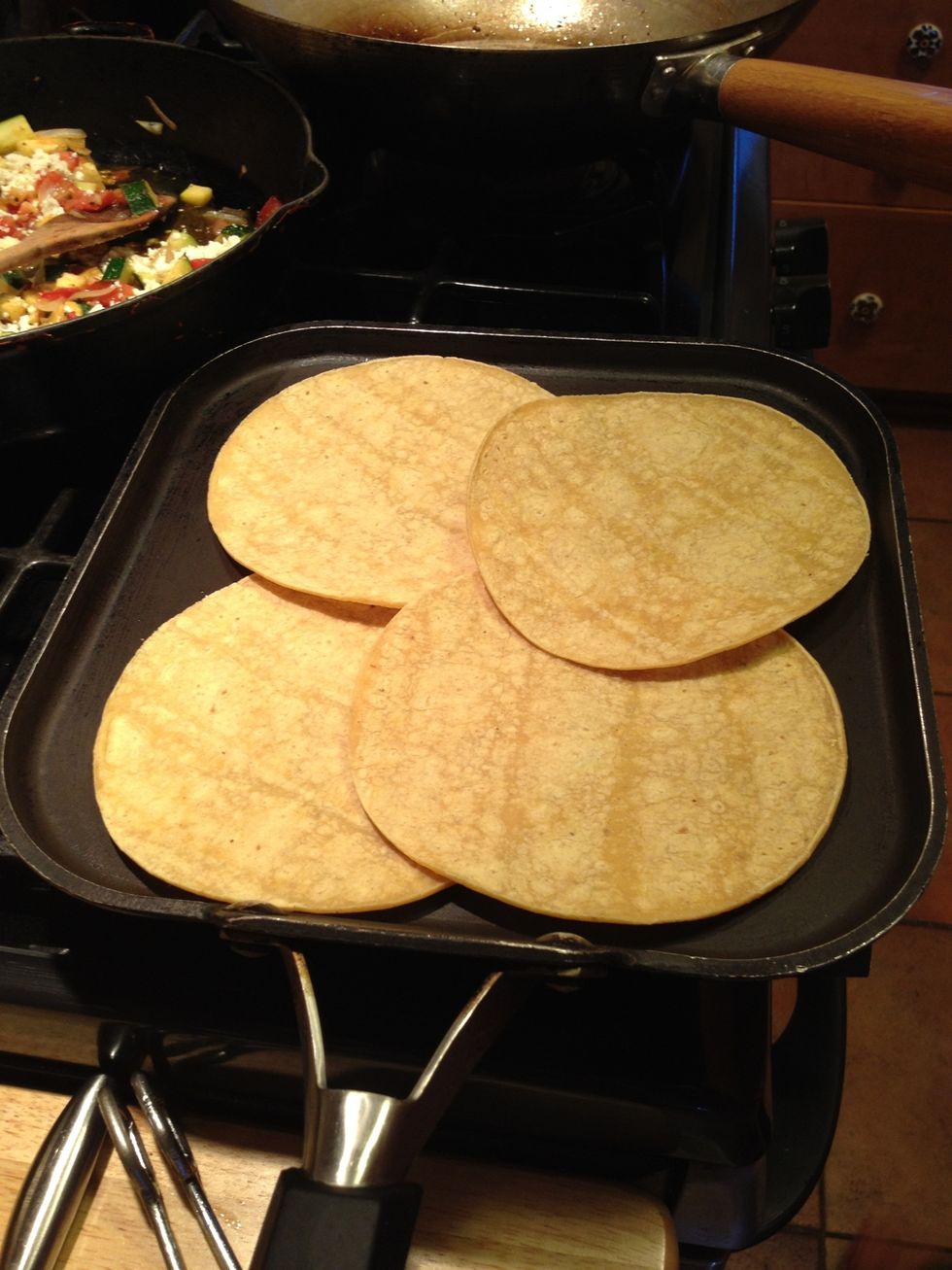 Meanwhile heat the corn tortillas on an ungreased pan.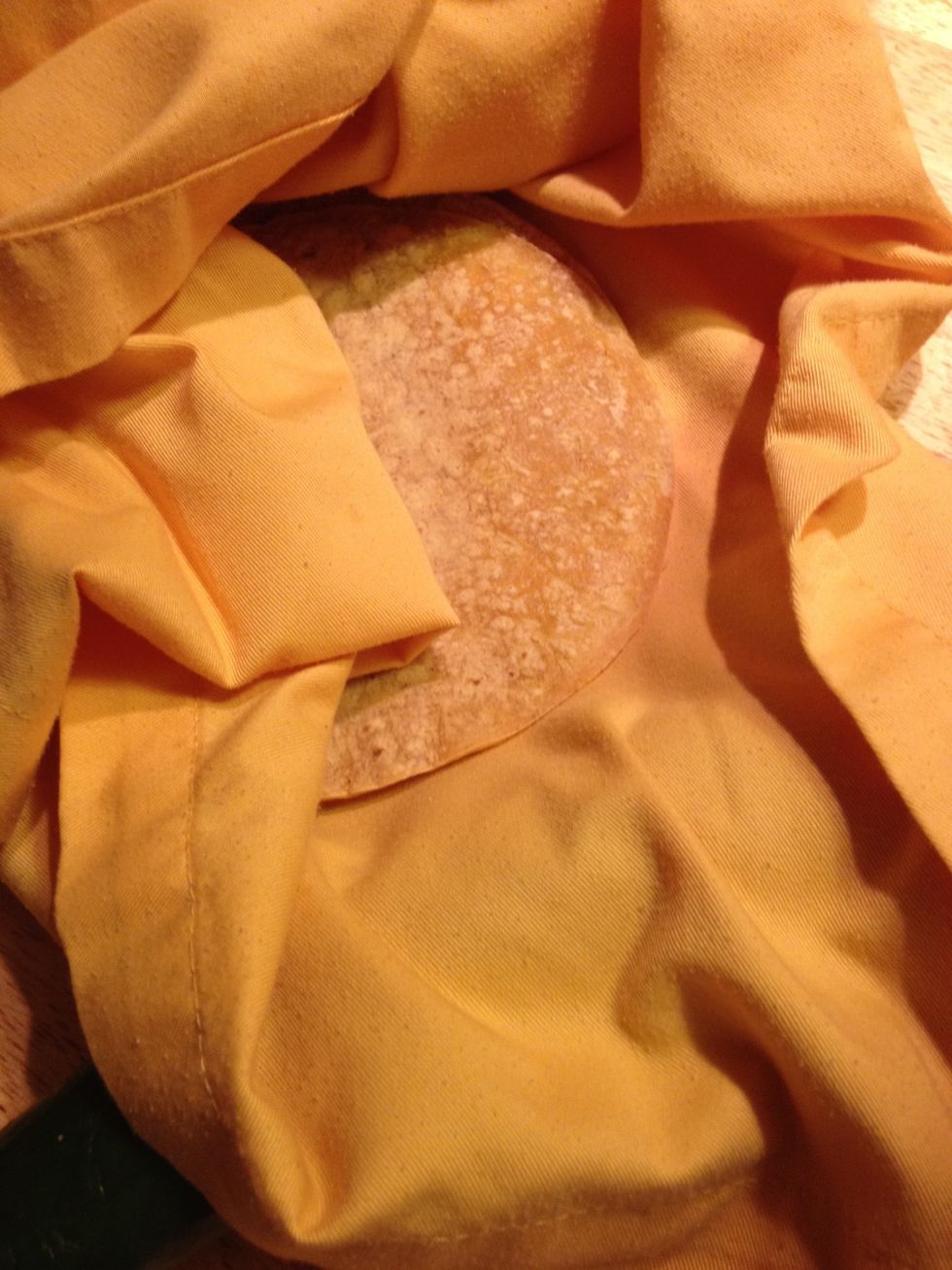 Put the corn tortillas in a towel or napkin to keep warm.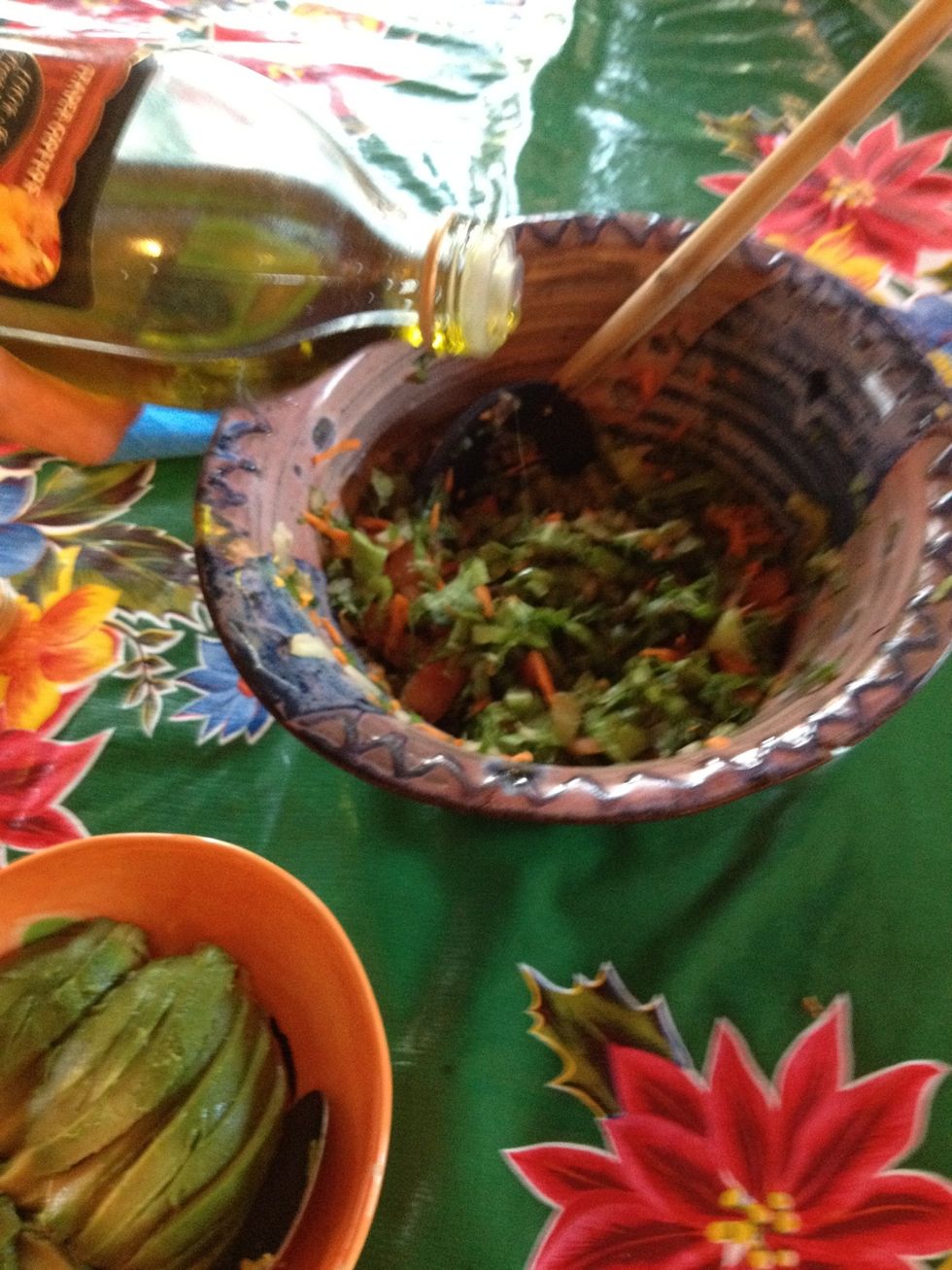 Just when we're ready to prepare our tacos, add a drizzle of olive oil, lemon or lime juice, and salt to the salad mixture.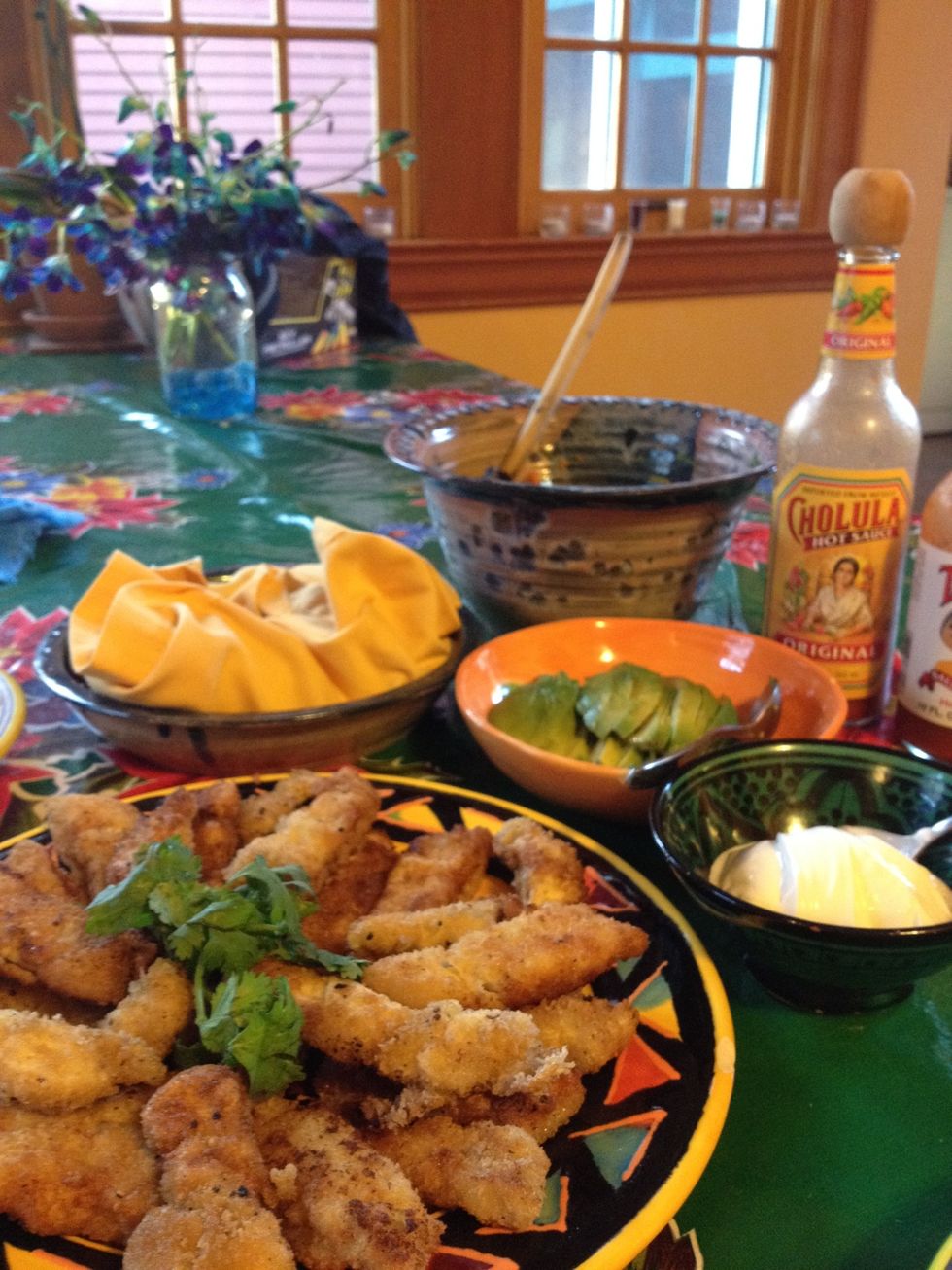 Now we lay everything out on the table and we're ready to go. Let's put our fish tacos together!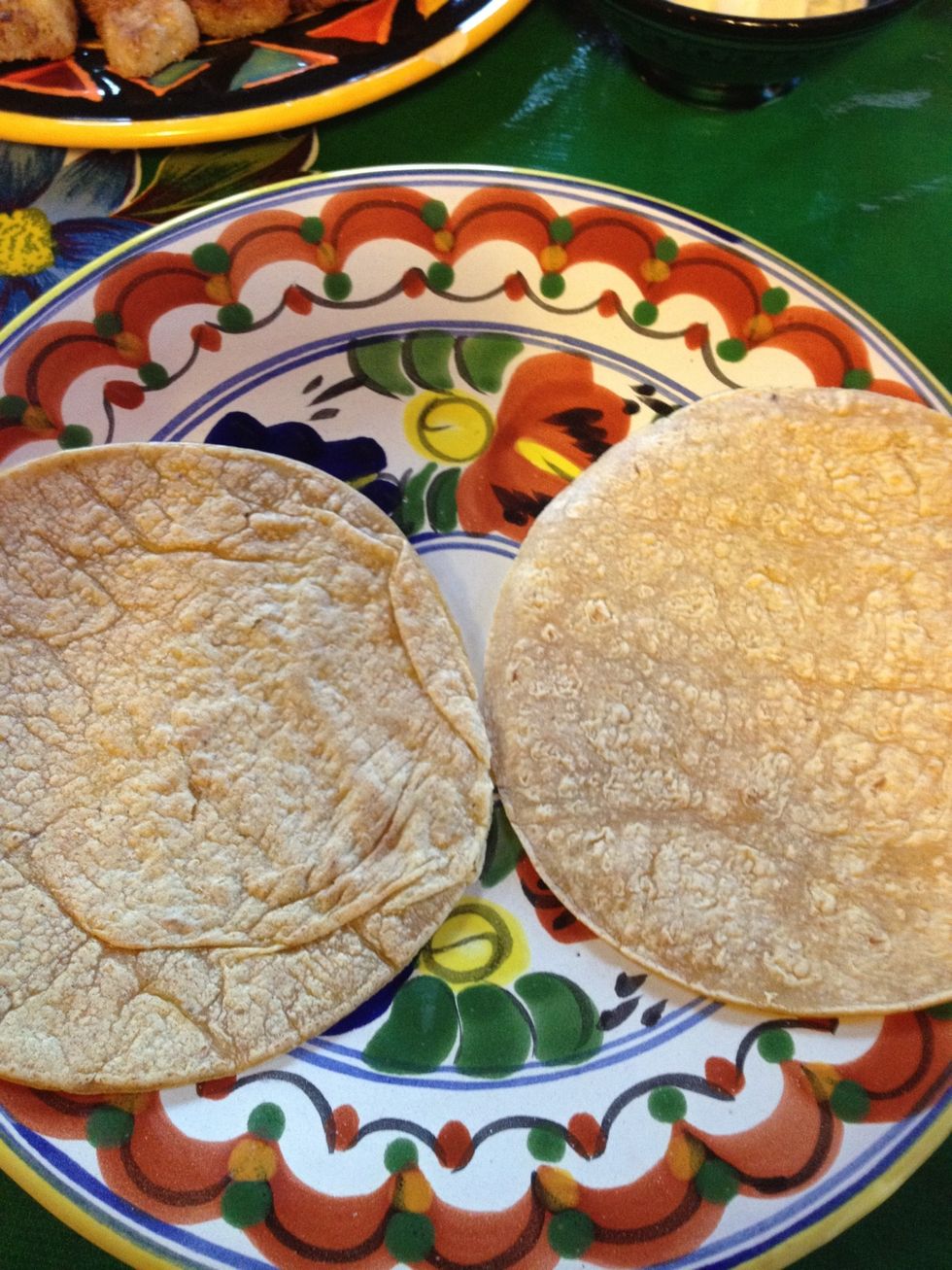 First the corn tortillas…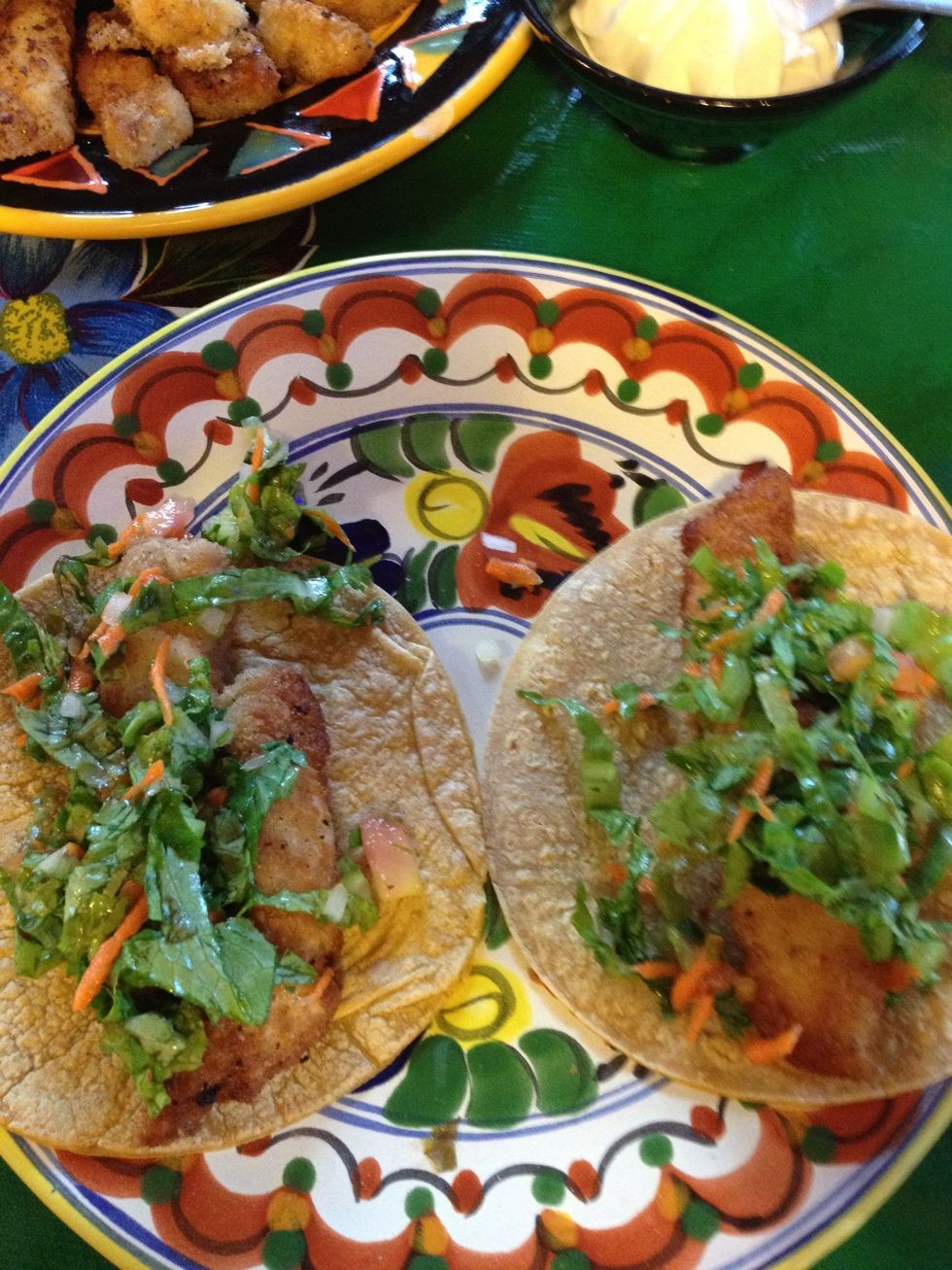 Then the fish and salad mixture...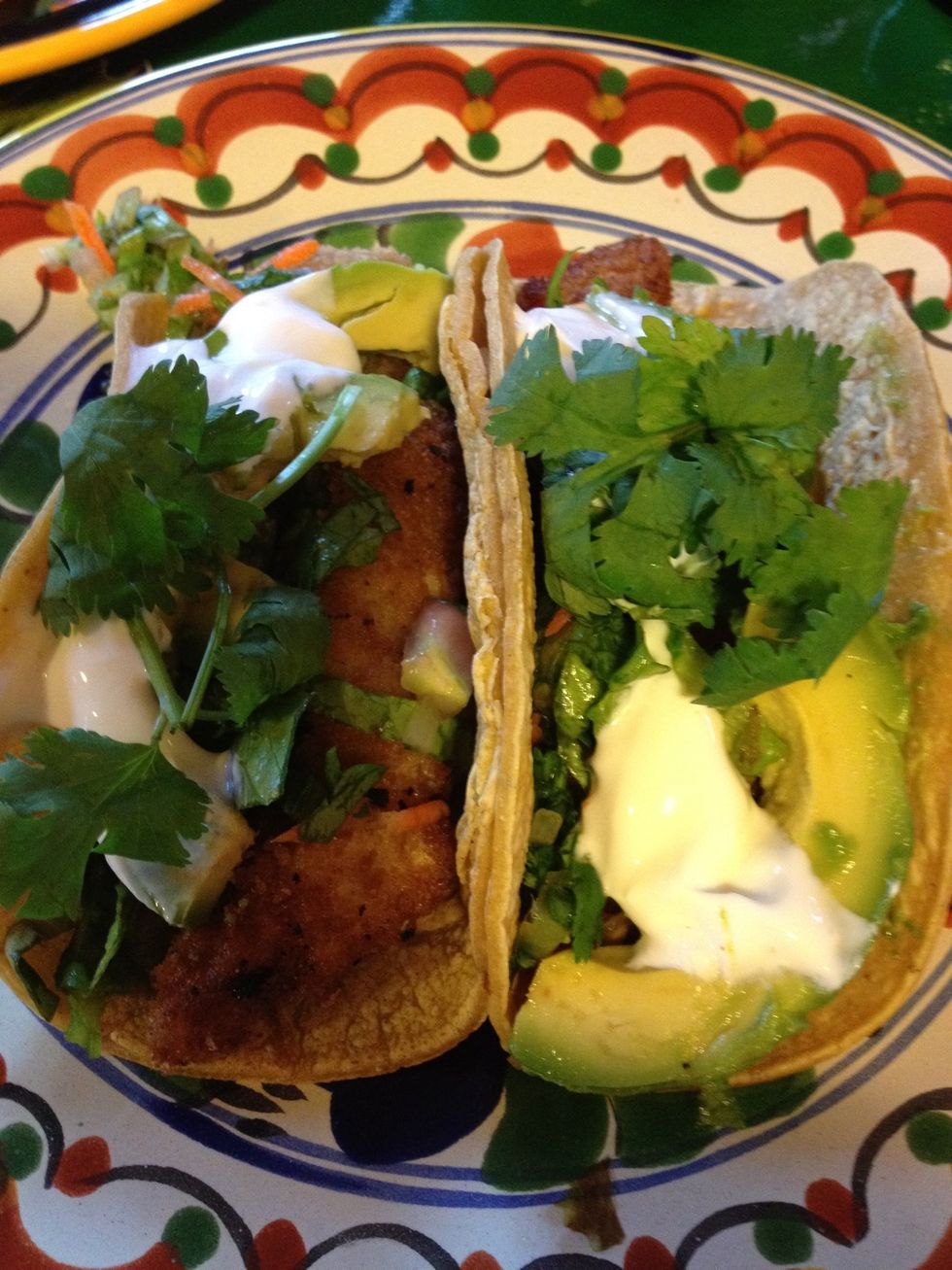 Then we heap on some avocado and sour cream and cilantro. Of course you can put the ingredients on in any order you want. I add some hot sauce on top.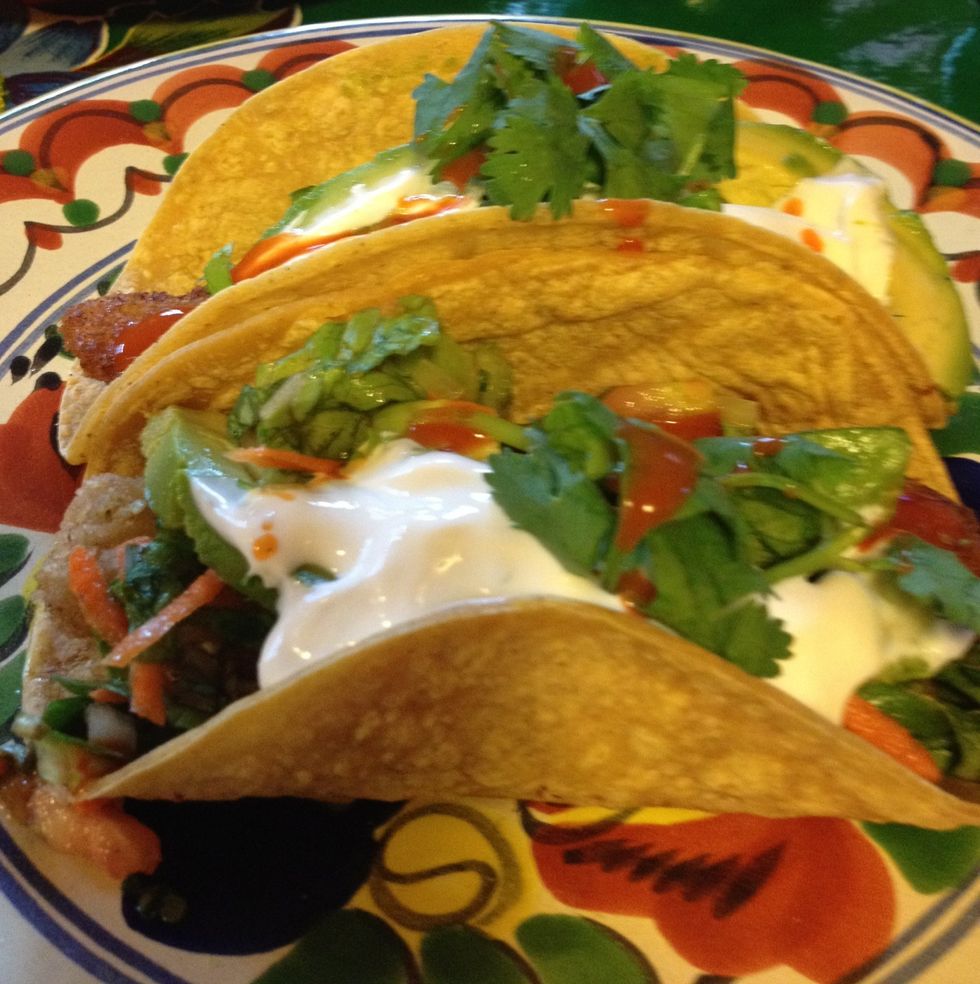 And this is our finished product! The most delicious fish tacos I've ever tasted. Hands down, Connie makes the best. So let's thank Connie for sharing her recipe with all of us. Hope you enjoy it too!
Firm white fish
2.0 Eggs
Panko (Japanese style breadcrumbs)
Flour
Salt, pepper, cumin
Mustard
Garlic paste
Lime juice
Cabbage or lettuce
1.0 Tomato
1.0 Onion
1.0 Cilantro
1.0 Serrano Chile
1/2 Carrot
Corn Tortillas
Avocado
Sour Cream
Hot sauce
Olive oil
Vegetable oil
Felicia Gustin
I love to create! All kinds of things. Food, crafts, jewelry, art, photos, theater, events, history, social justice. My proudest creation is my daughter!