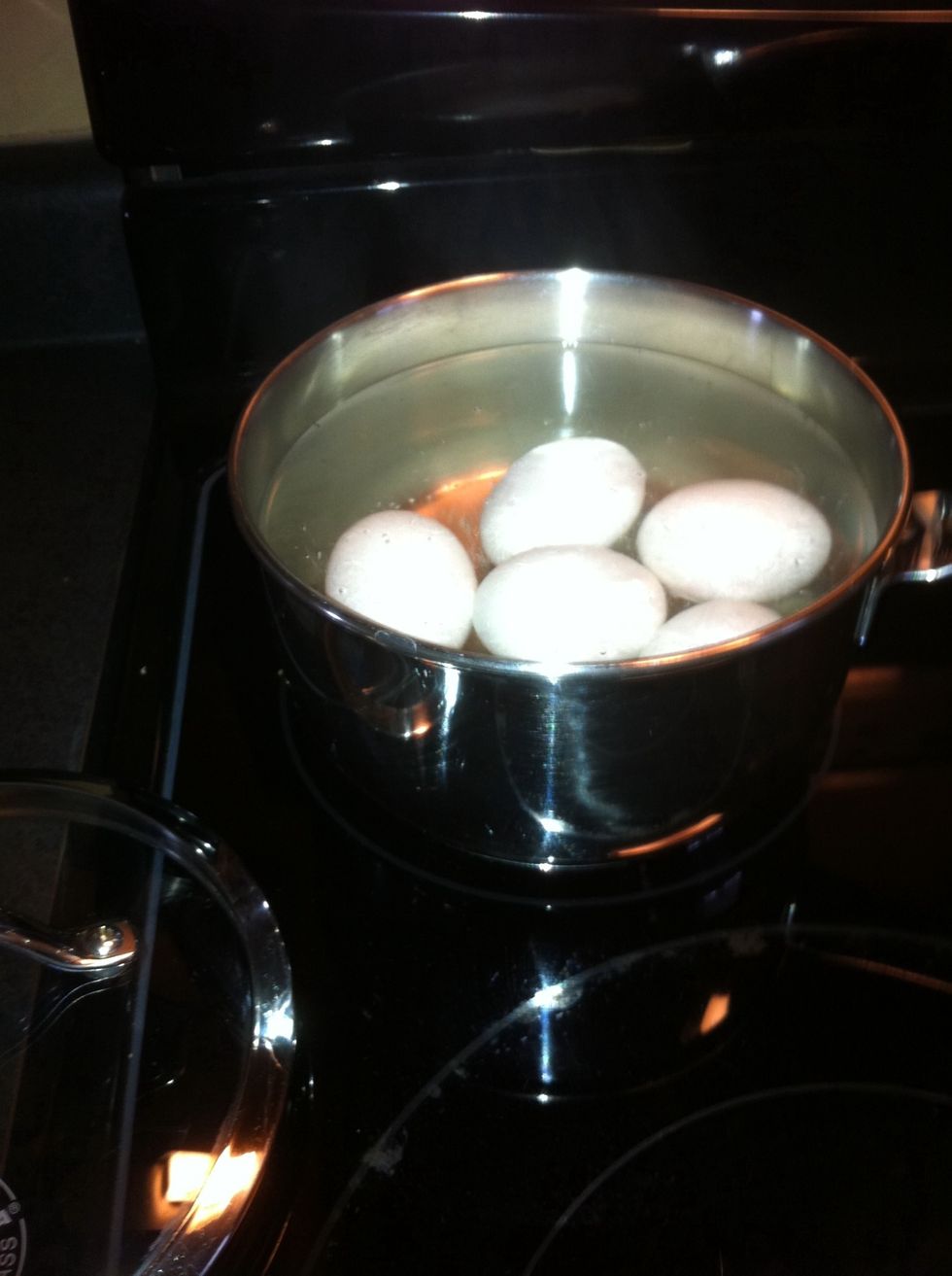 Place eggs in pot and cover with cold water. Bring to a boil....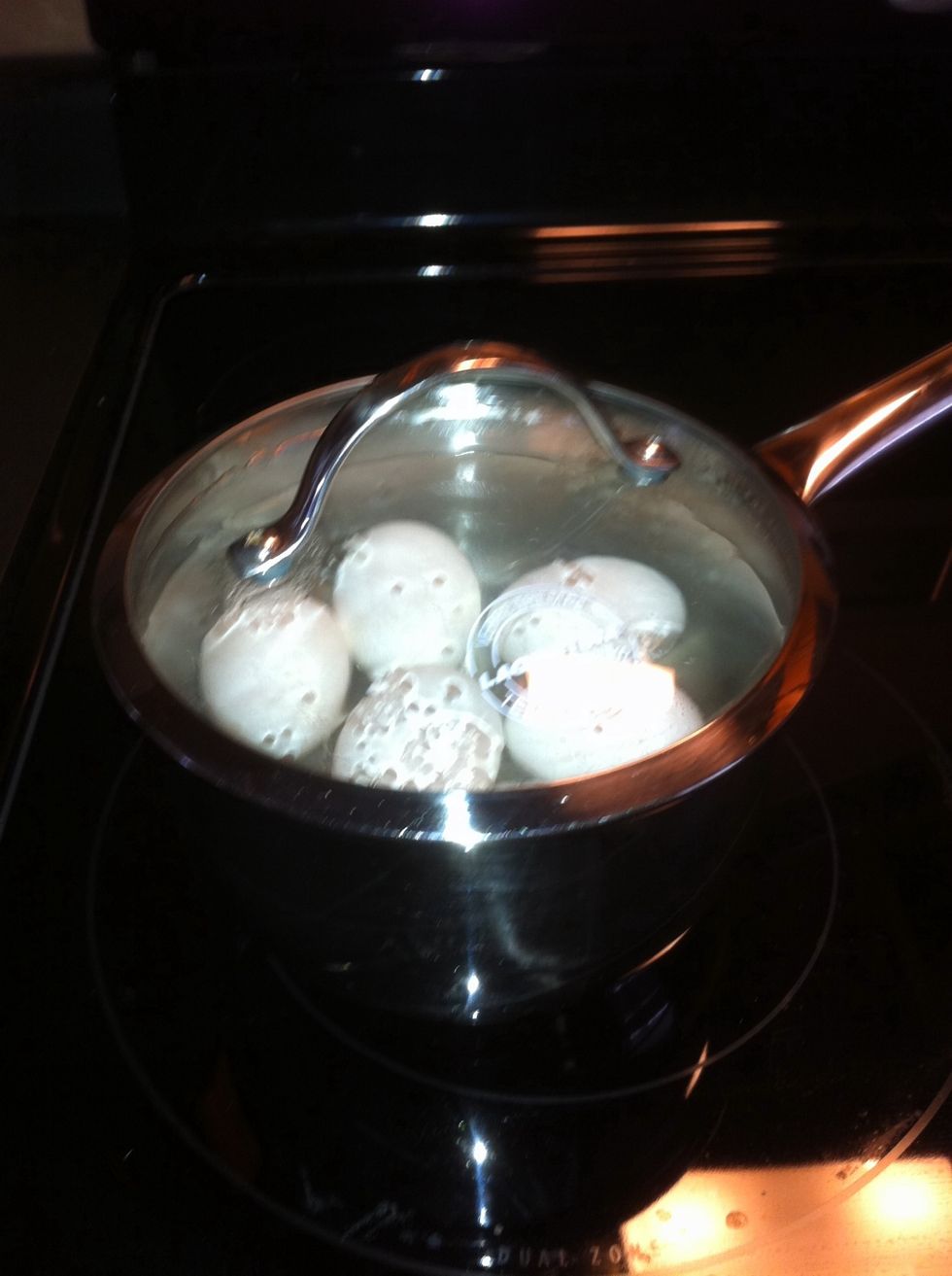 Then cover with lid and remove from heat. Set timer for 20 minutes!! This makes the eggs very tender.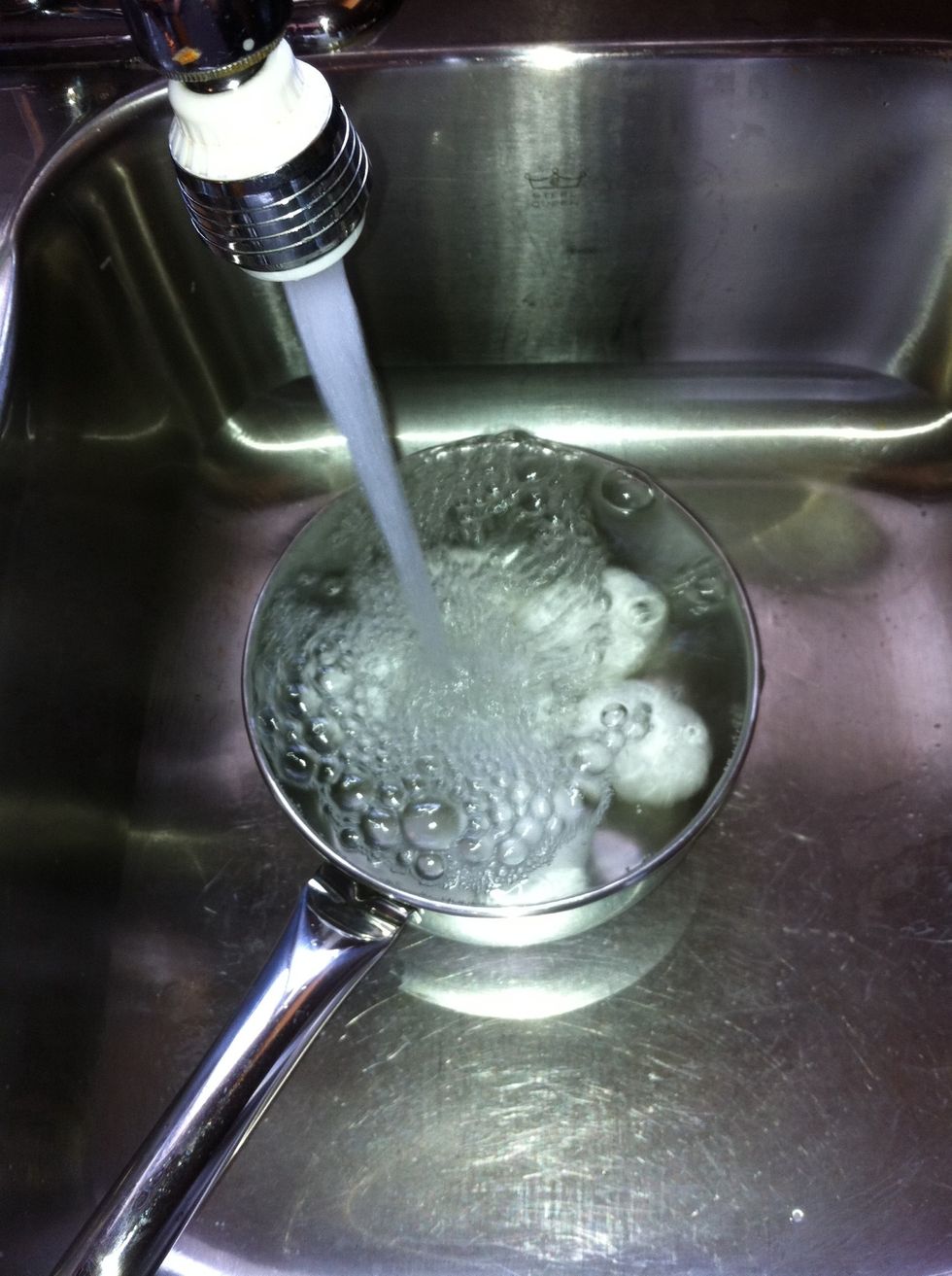 As soon as the timer goes dump out hot water and run eggs under cold water. Peel and let cool in fridge! This is the easiest best way to cook hard boil eggs. No black on the yolk!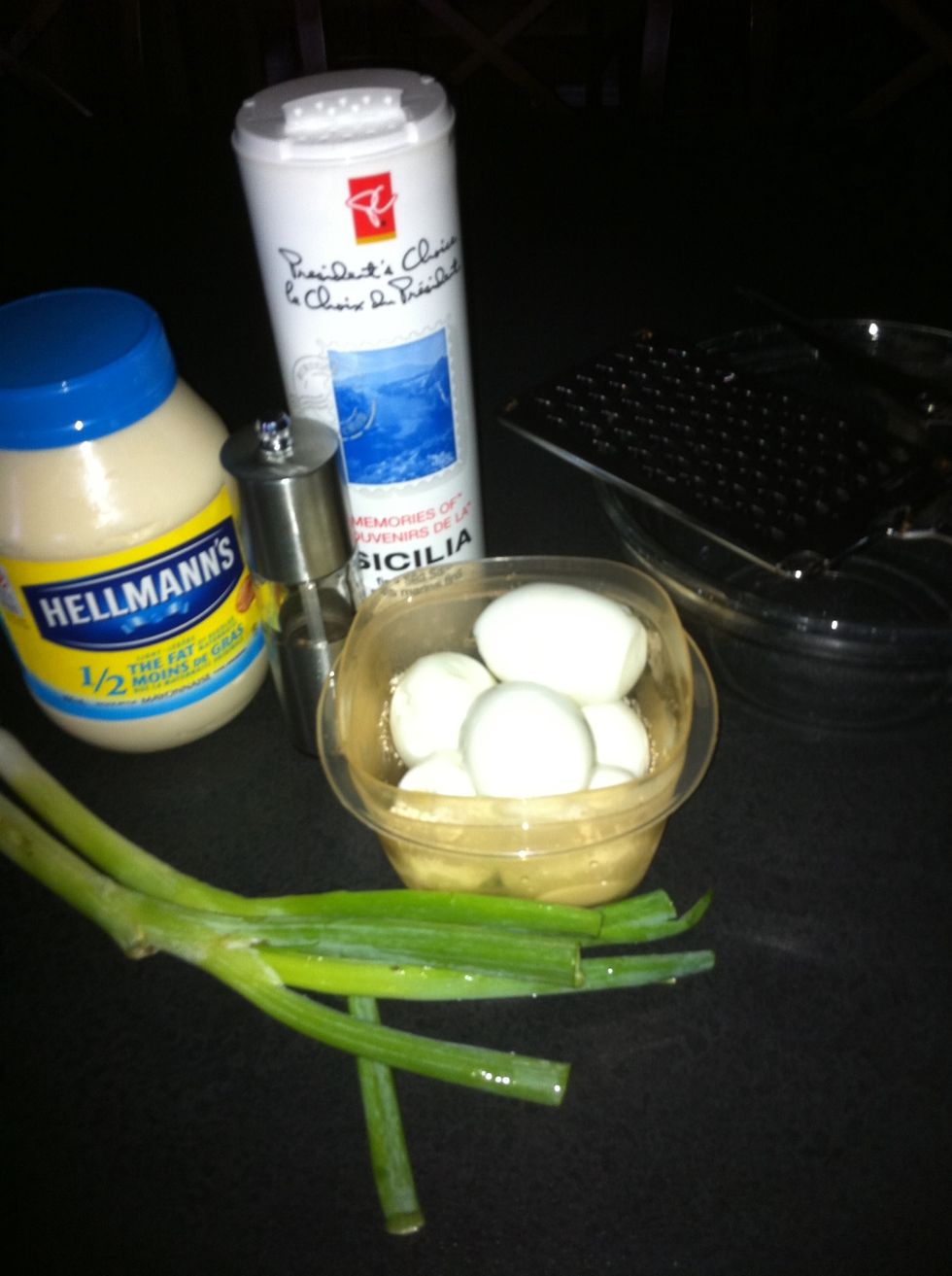 After eggs cool assemble supplies!
Grate the eggs into bowl. This is the secret to light fluffy egg salad!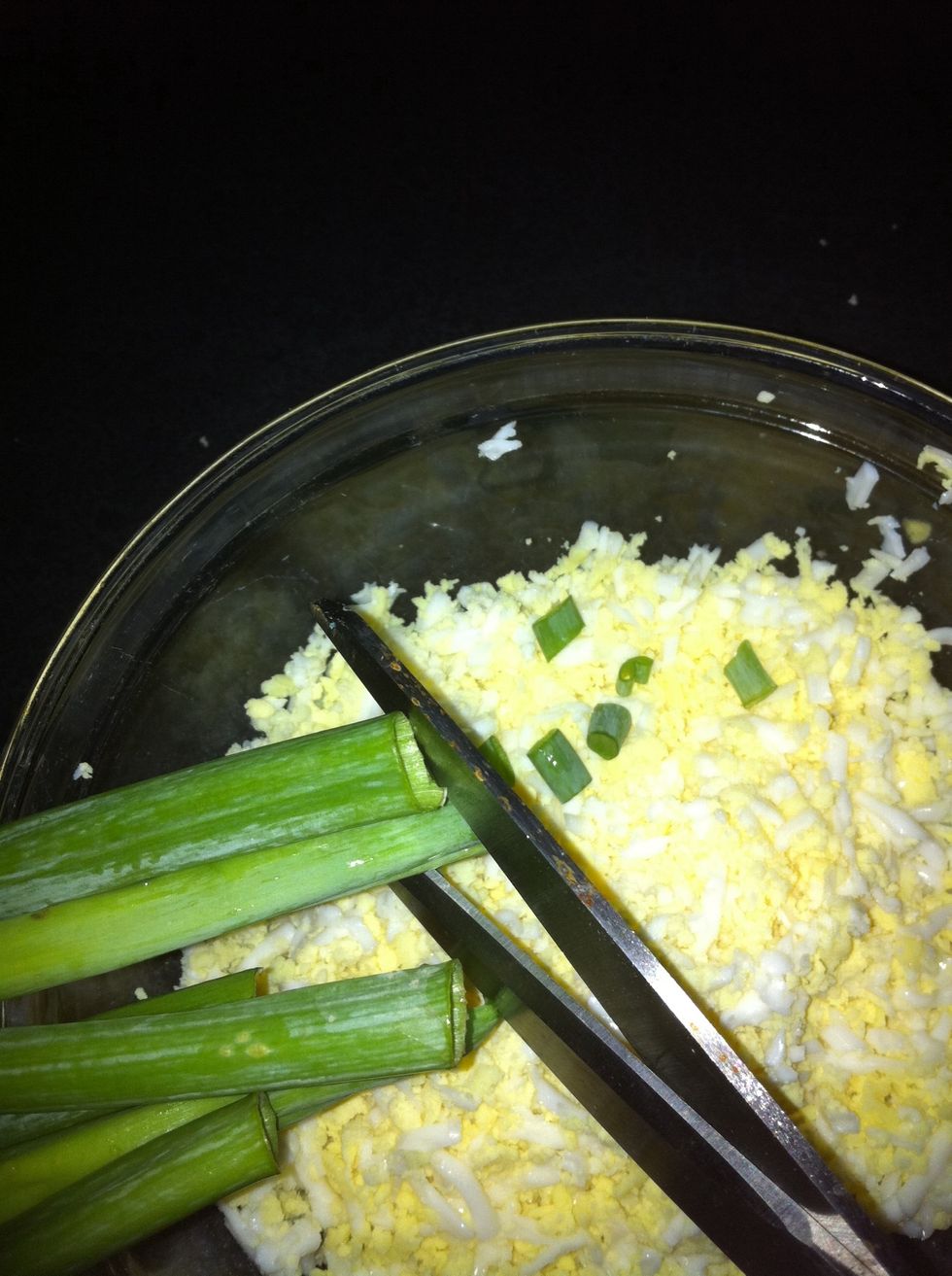 Snip in green onions with the scissors. Also a good tip for less dishes!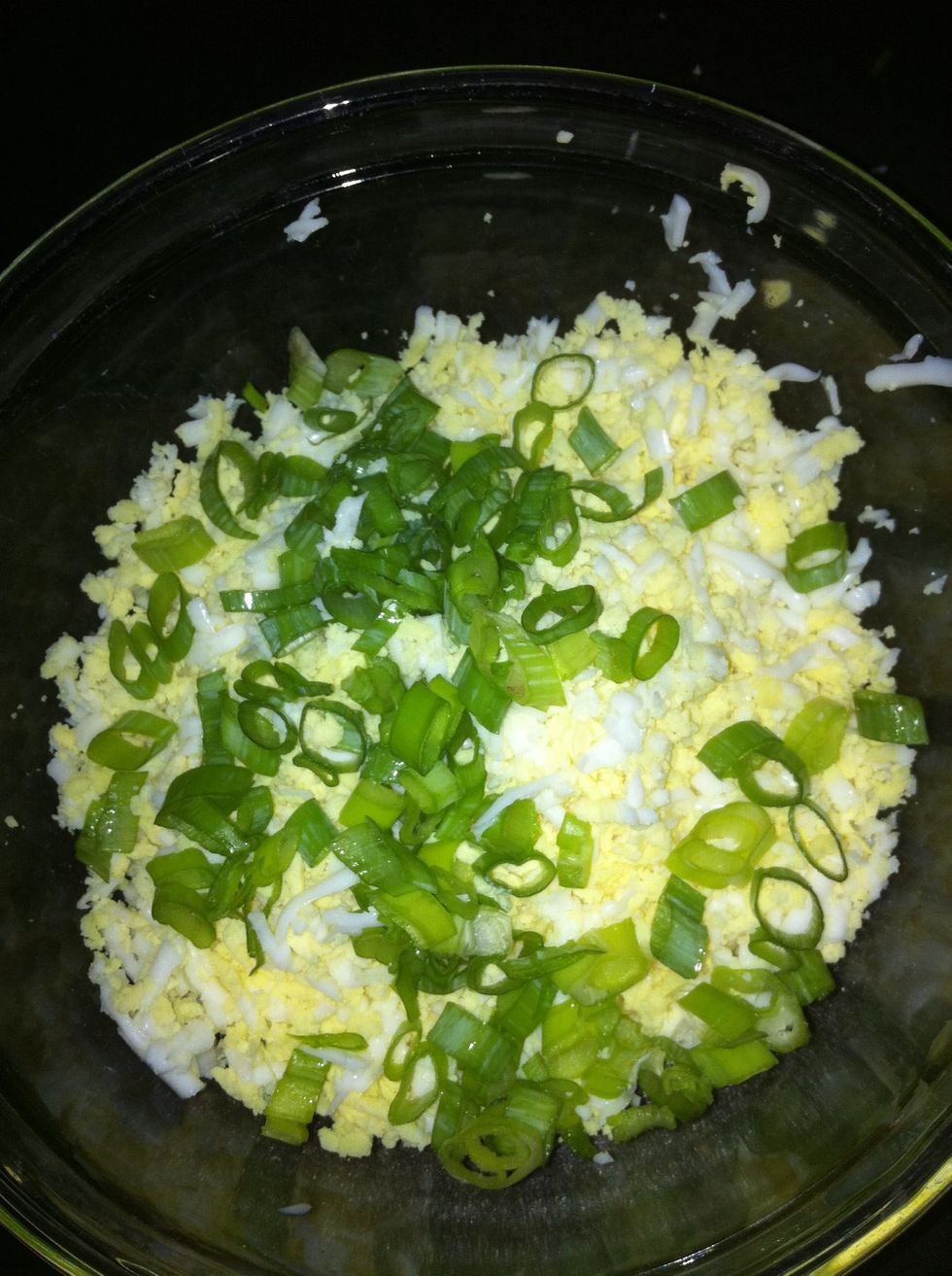 Voila:)
I usually add a tblsp of mayo per egg. And I usually make about 1 1/4 eggs per sandwich. So....add salt and pepper to taste.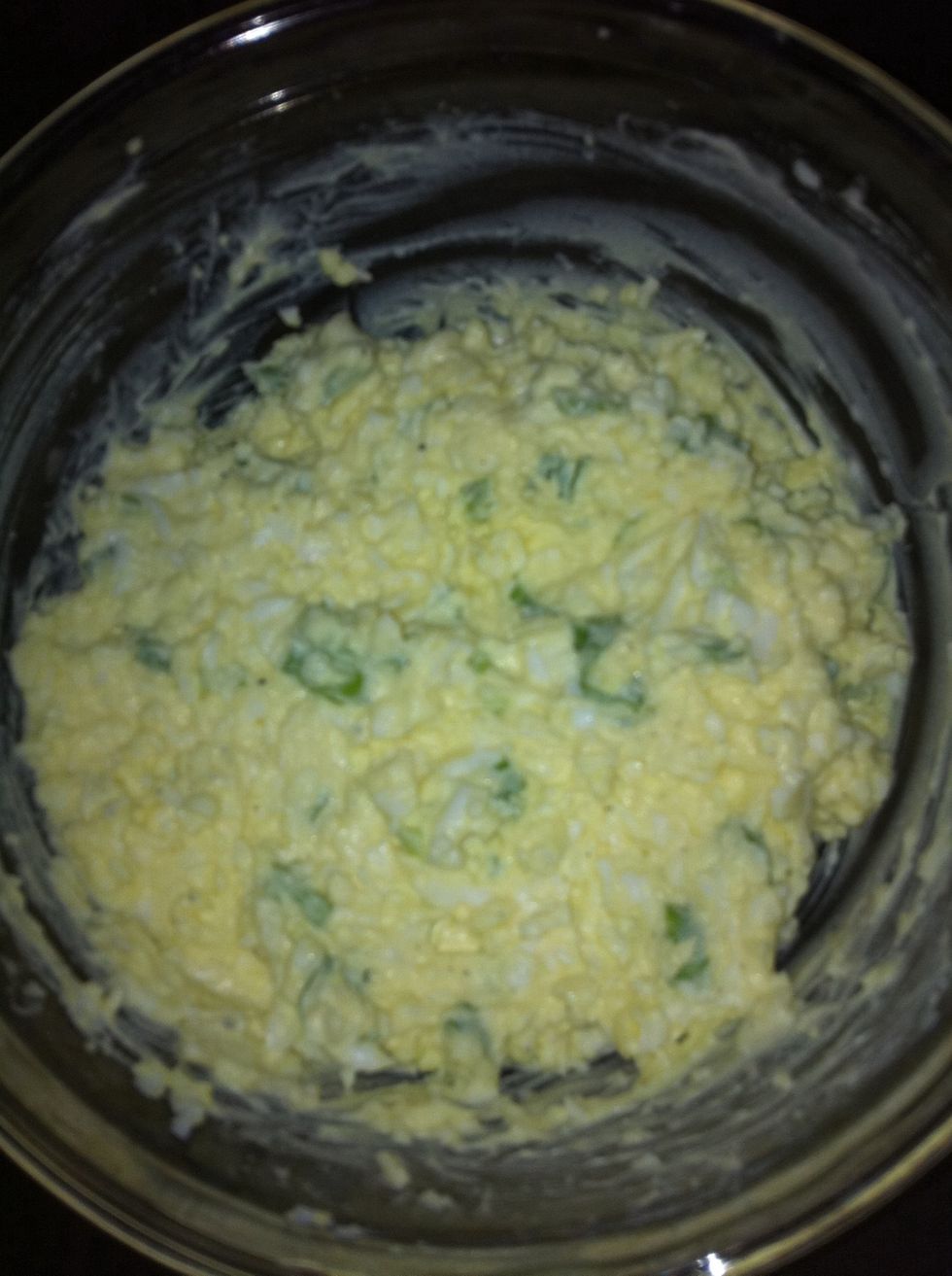 Gently mix.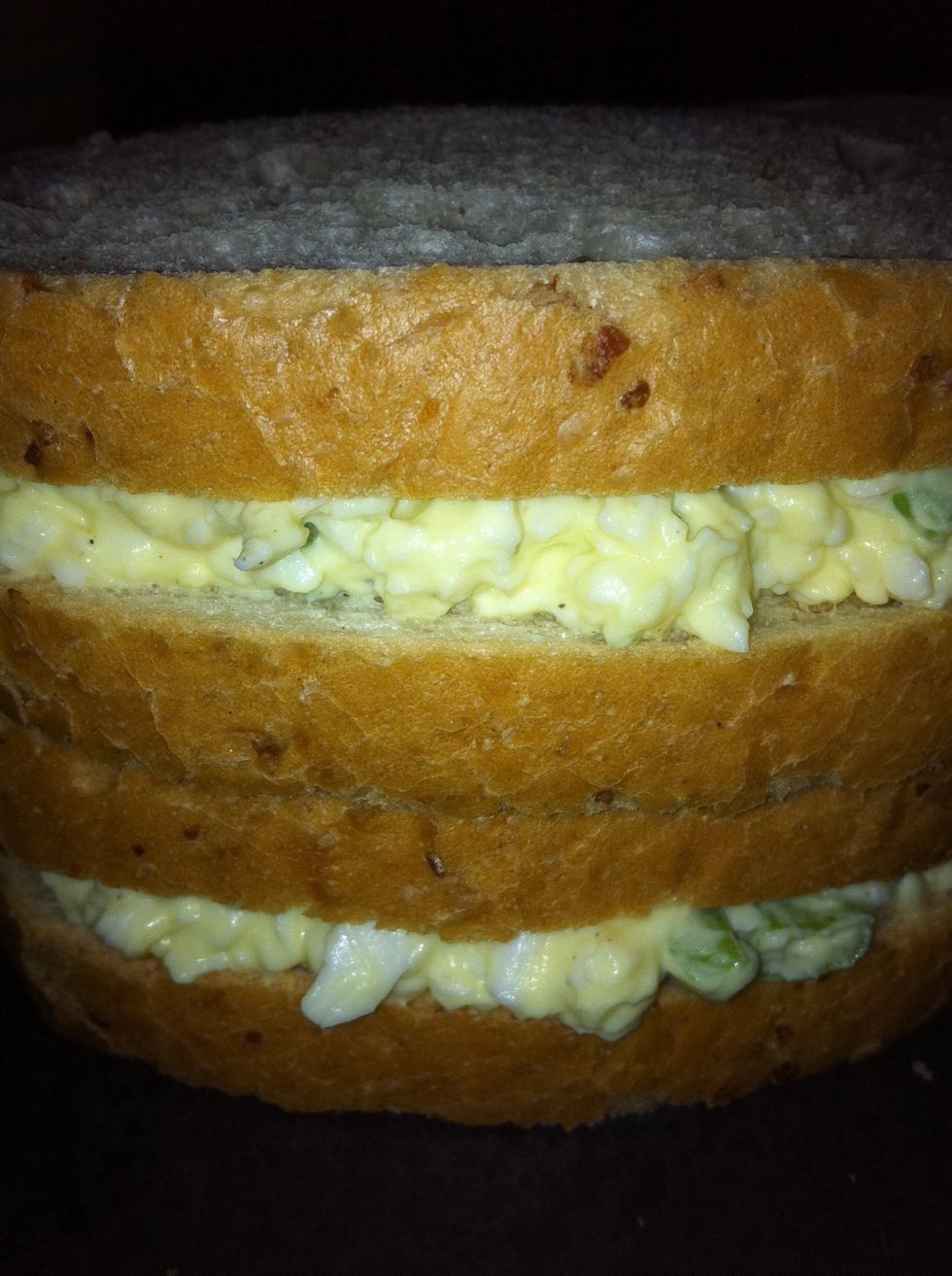 Now make someone you love a sandwich :)
6.0 Eggs
1.0 Pot and tight fitting lid
1.0 Scissors
1.0 Grater
1.0tsp Bowl
6.0Tbsp Mayonnaise
Salt and pepper to taste
2.0 Green onions
Shauna Martens
I'm a mom, wife and health care worker. I love cooking, eating, reading, fitness and I love my life. Hope I can make your life a little easier. Cheers:)