Have you ever wished you could make yourself good quality steel cut oats in the morning, but decided they take too long? Well this is the solution. Put em in the crockpot over night!
8
Combine the oats, milk and water in a heatproof dish that is big enough for ingredients (I used a small fondue pot!) then put water around the dish so that it's about 2/3 of the way up the side of it.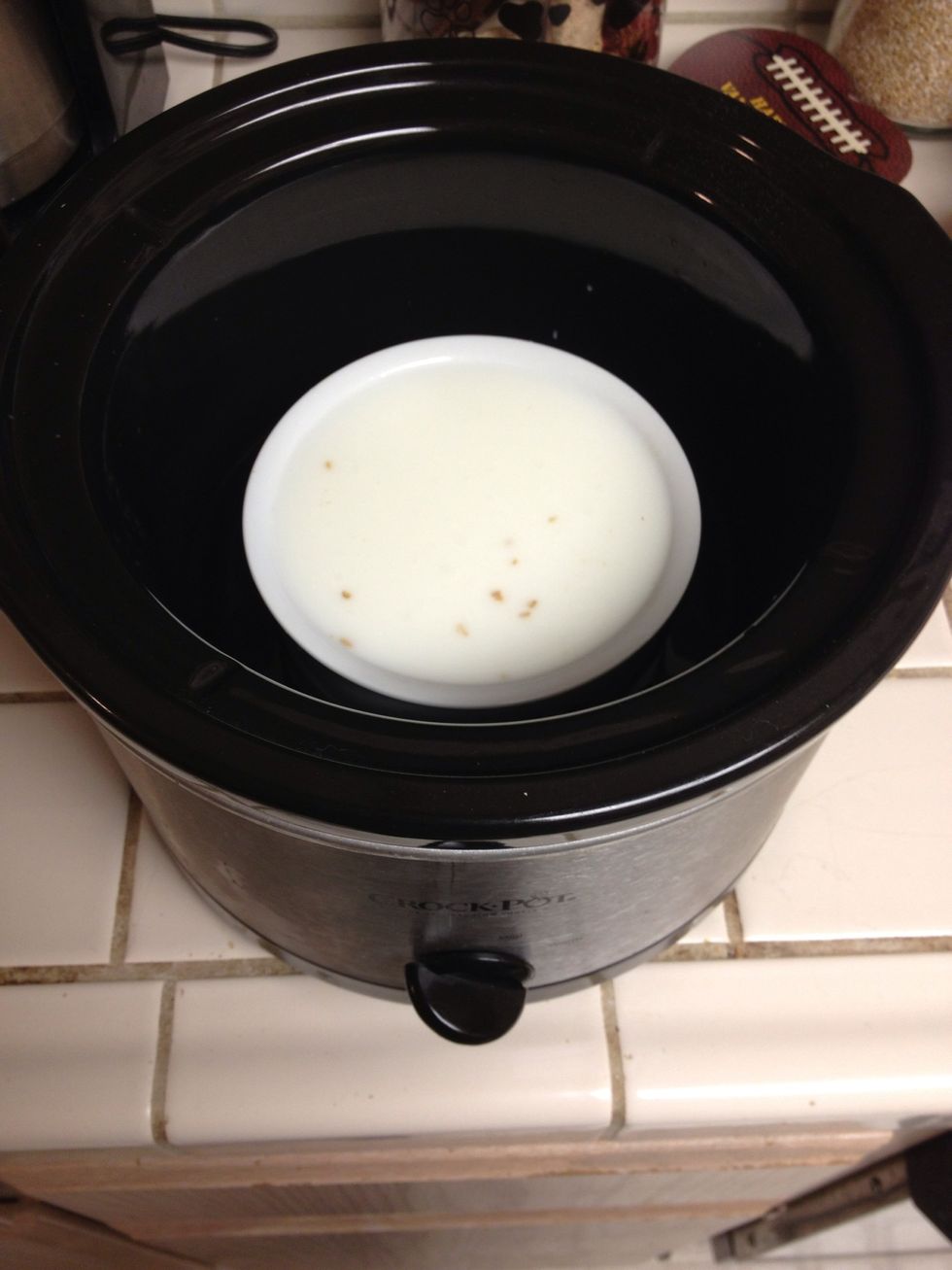 Turn it on low, and cook while you sleep! Try to make it around 7 hours, but it's really lenient with time! I've cooked it for 6 hours as well as 10 hours before and it turns out great no matter what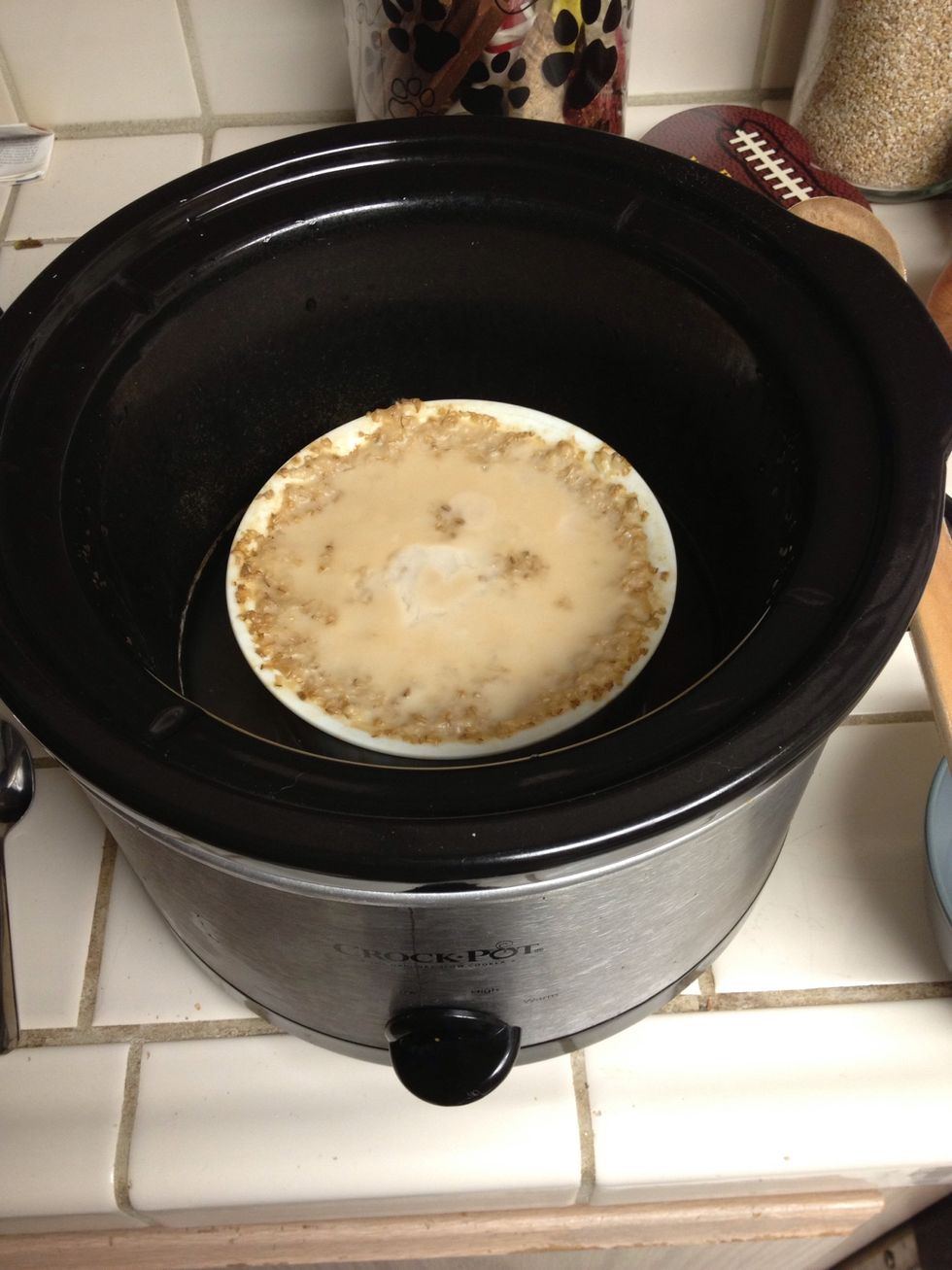 This what it looks like after after 8 hours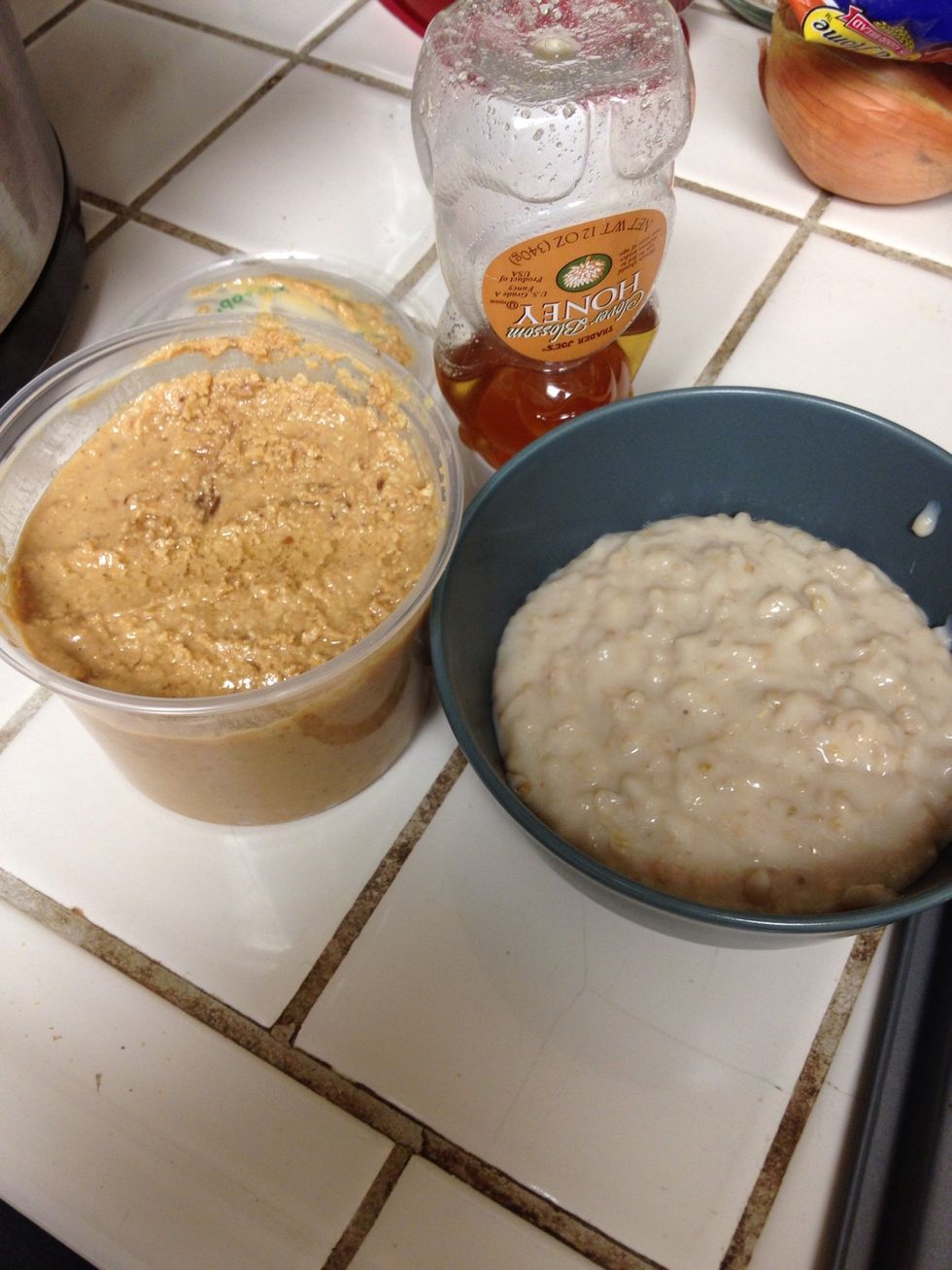 Stir in a spoonful of your choice of all natural nut butter and some sweetener of your choice, and maybe some extras too! I put pecans in today. Try some dried fruit.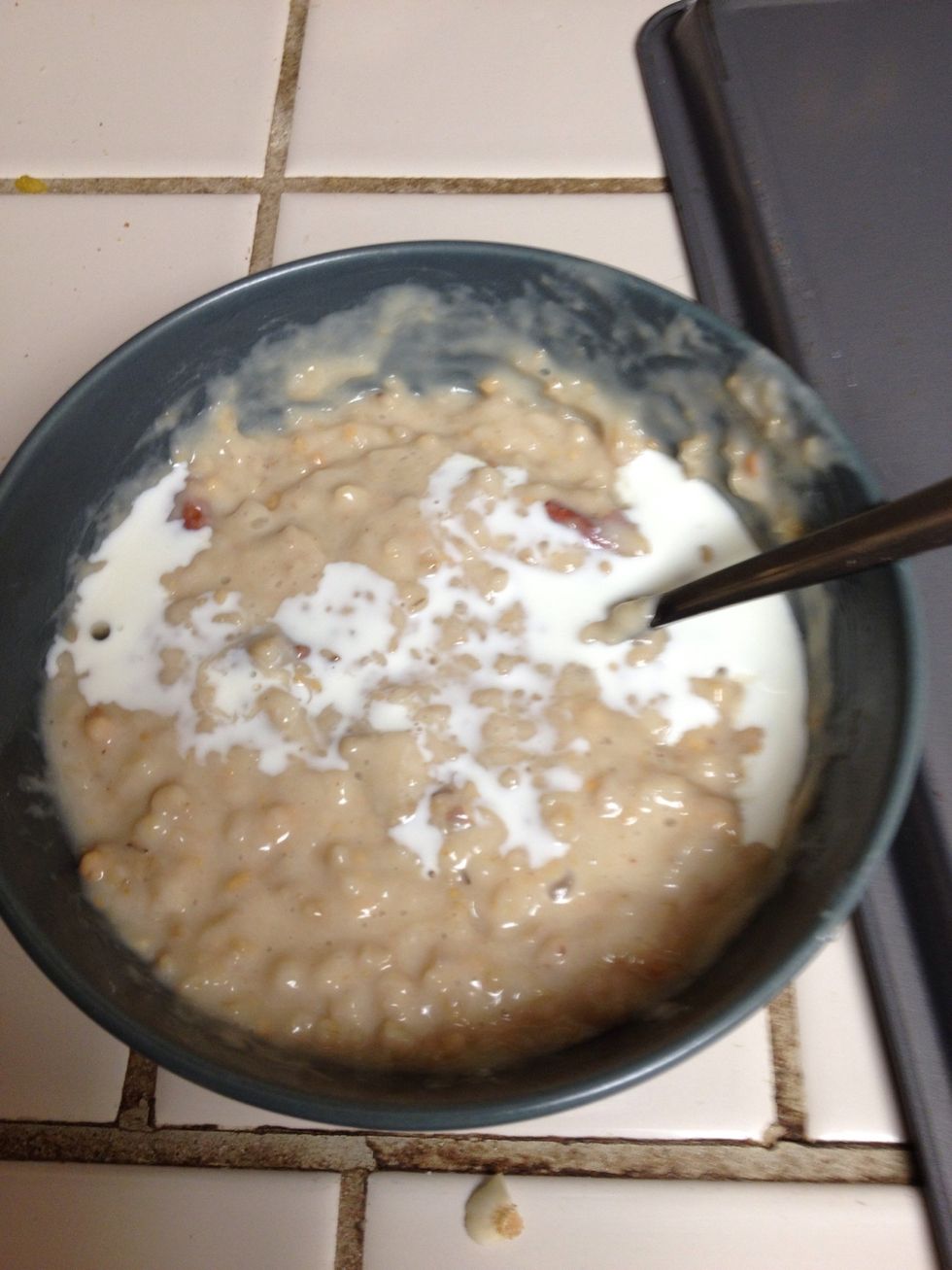 Yumm.
0.0c Steel cut oats
1.0c Milk
2.0c Water
1.0 Pinch salt
1.0Tbsp Peanut butter or almond butter
Some honey
California, United States!