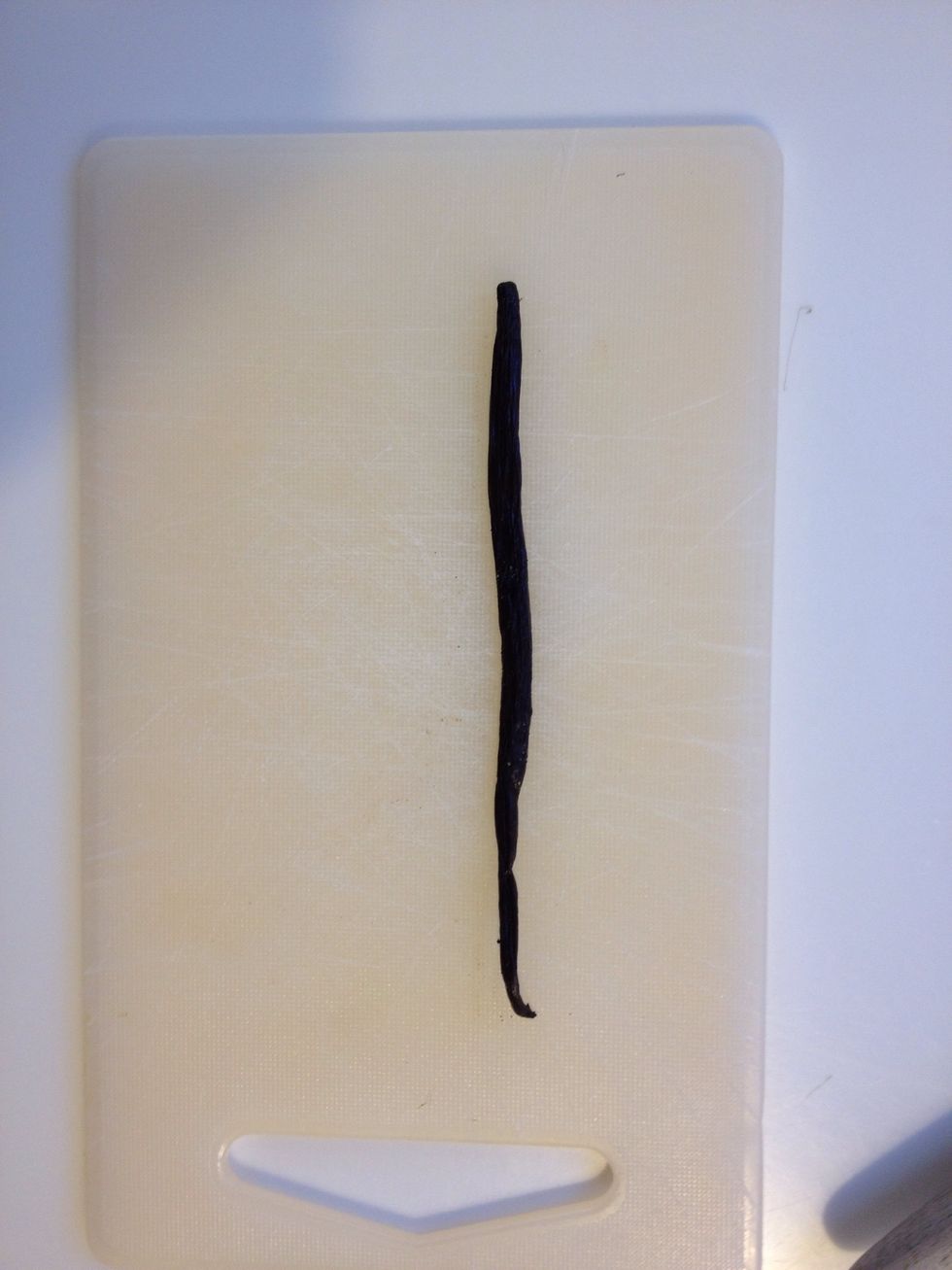 Vanilla bean!:)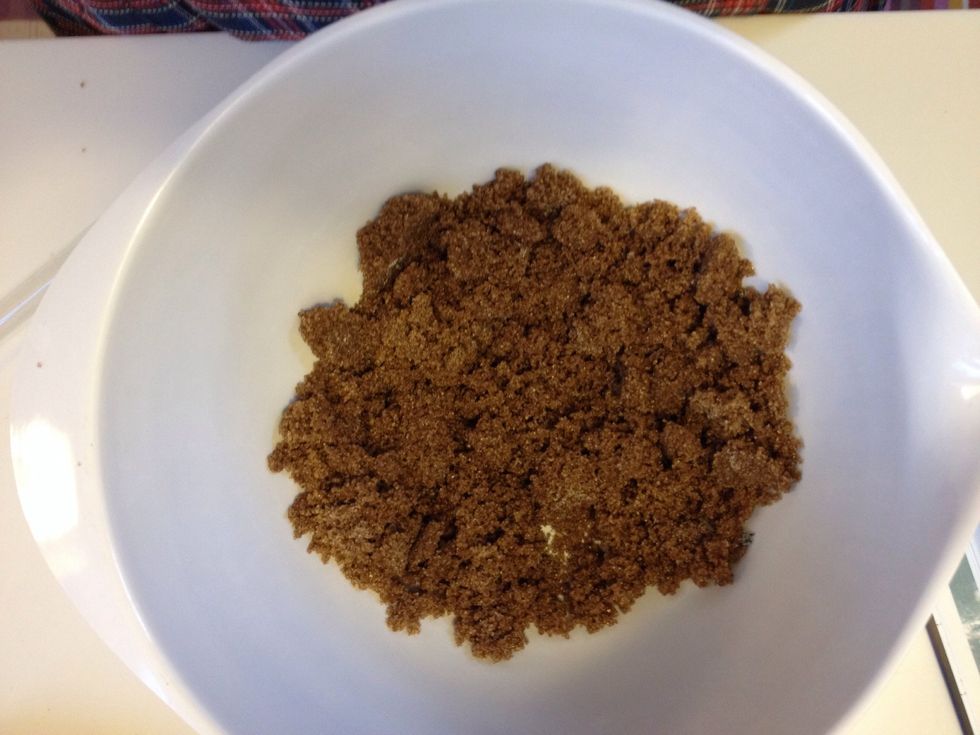 Brown sugar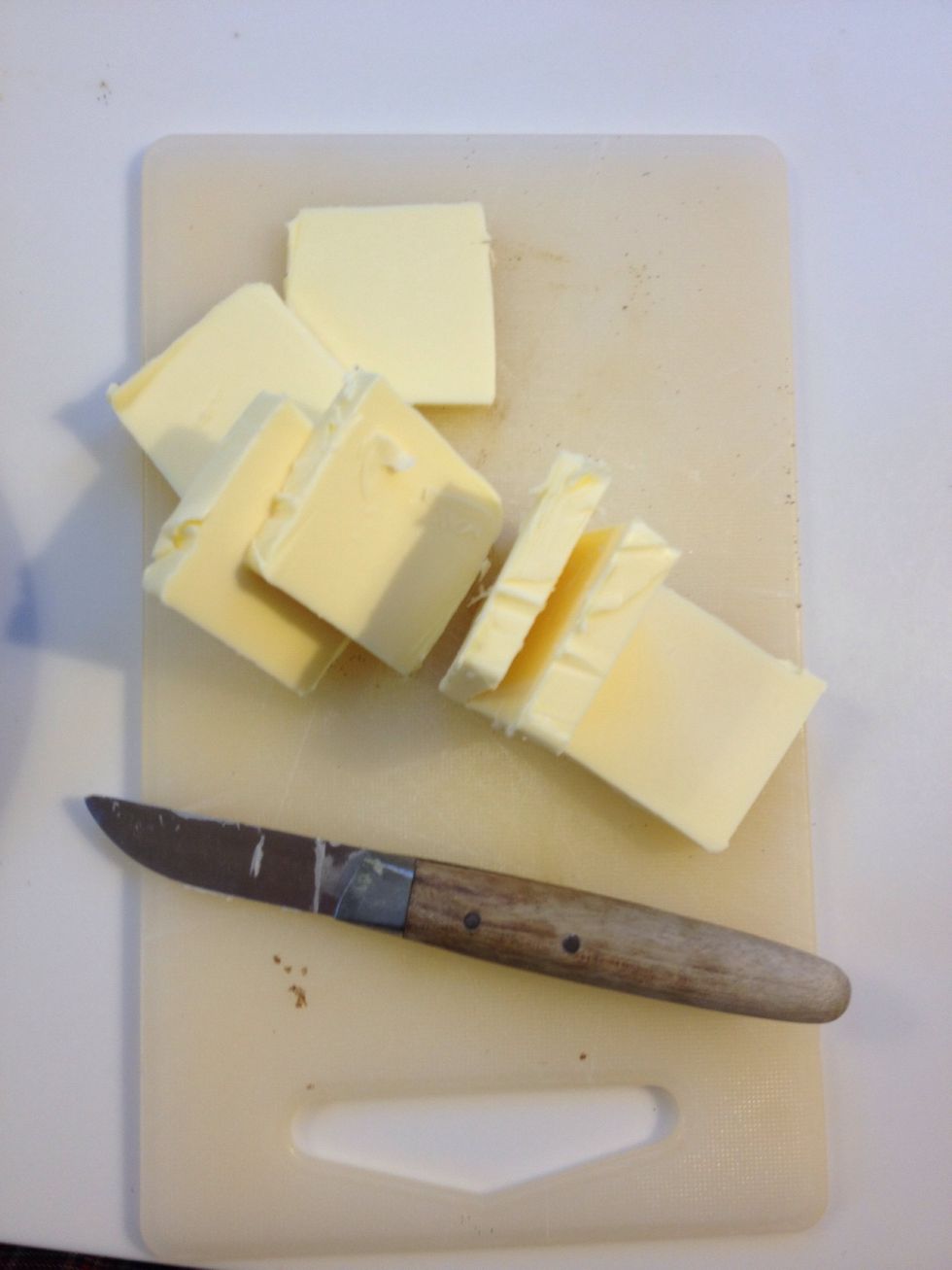 Butter in chunks
Put in the butter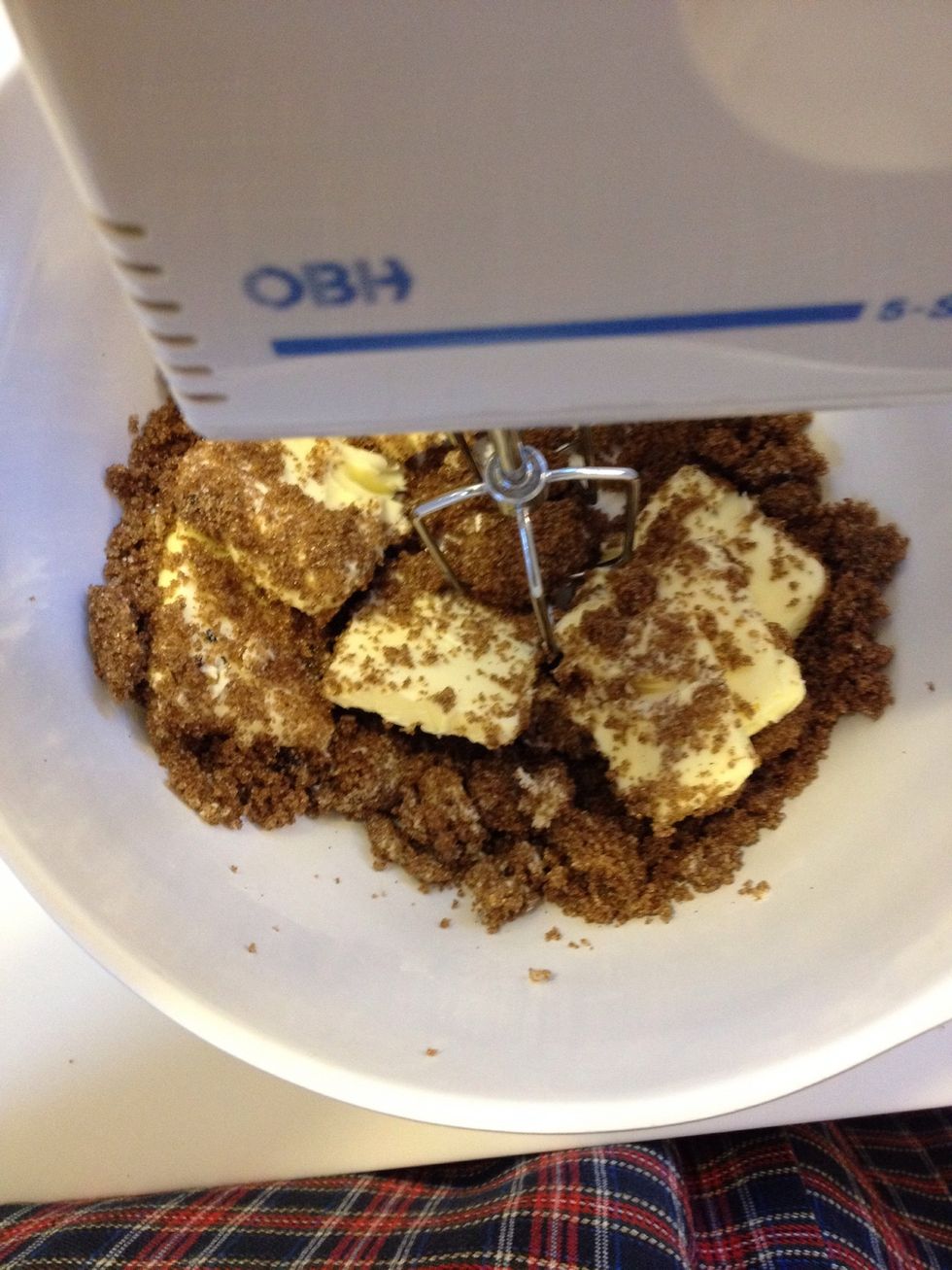 Mix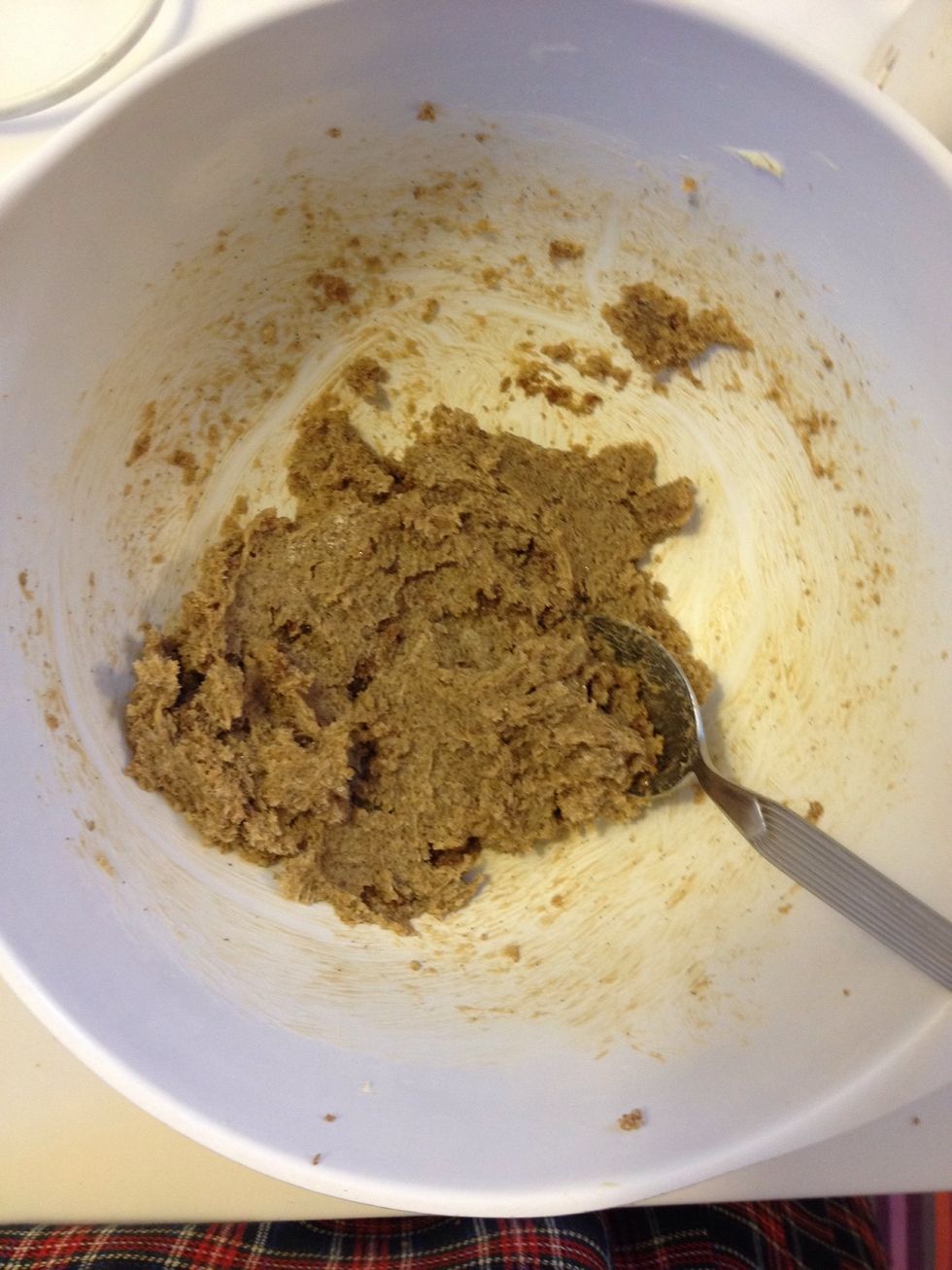 Done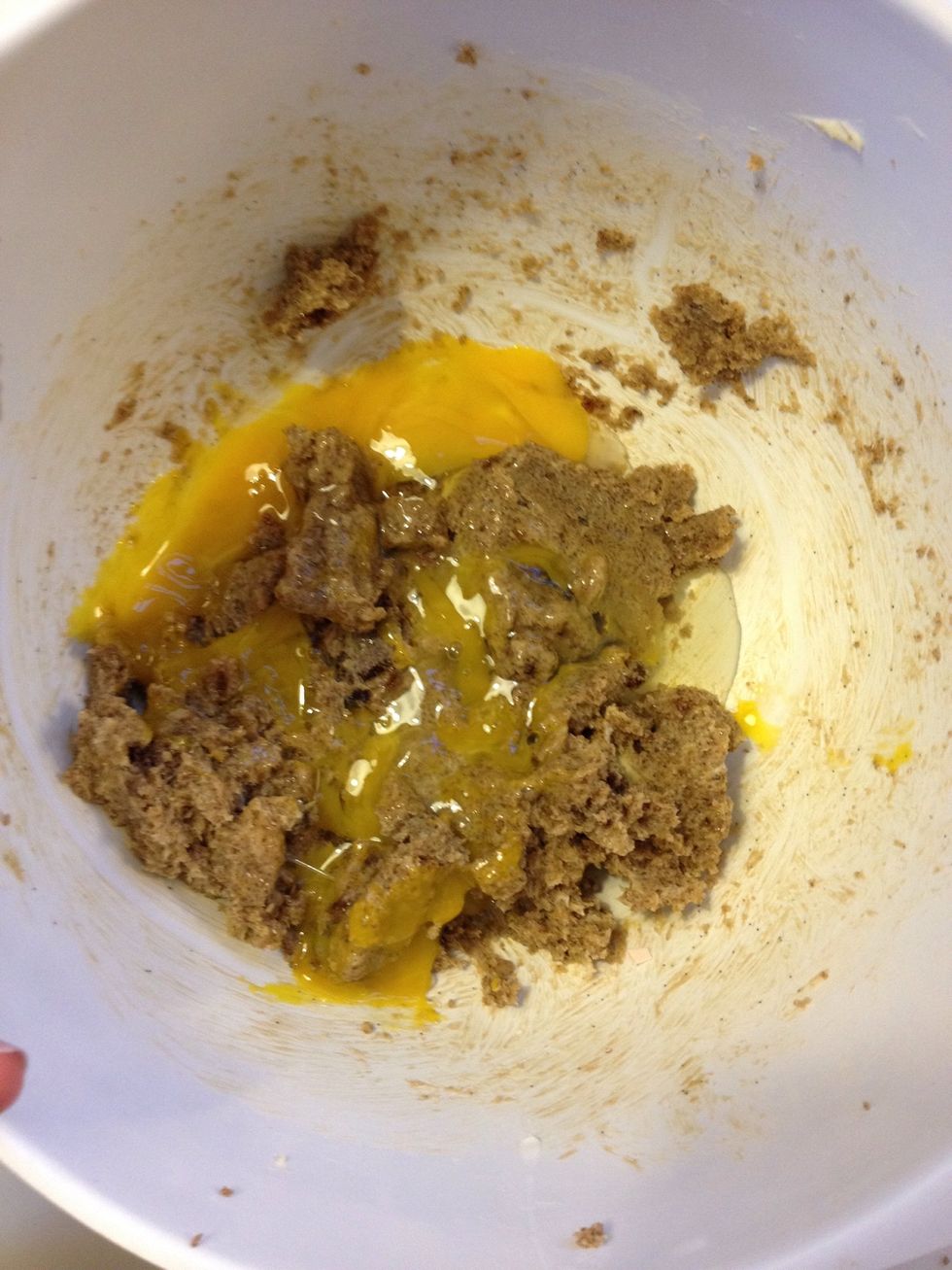 Add egg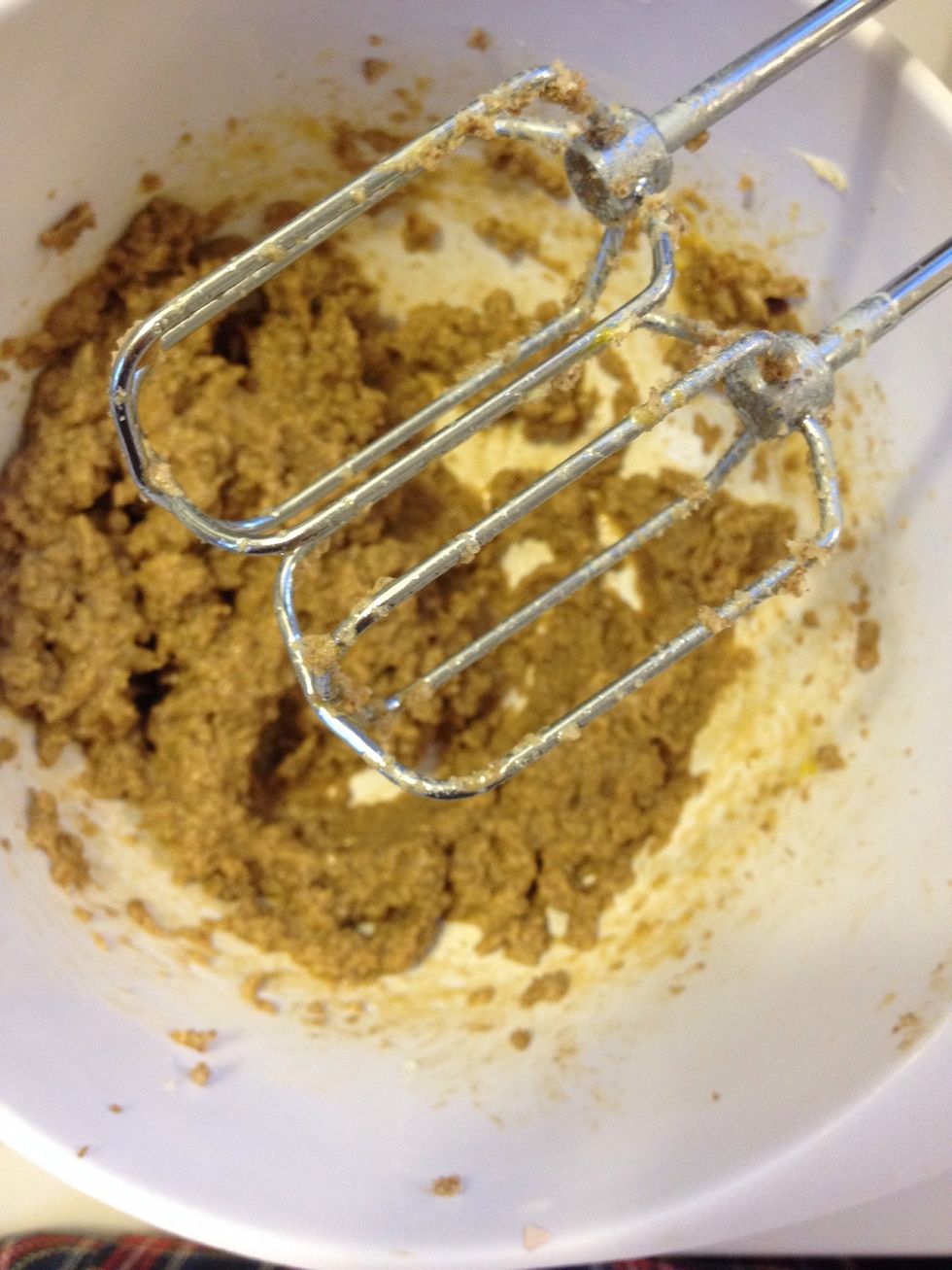 Mix well
Mix flour, baking soda & salt.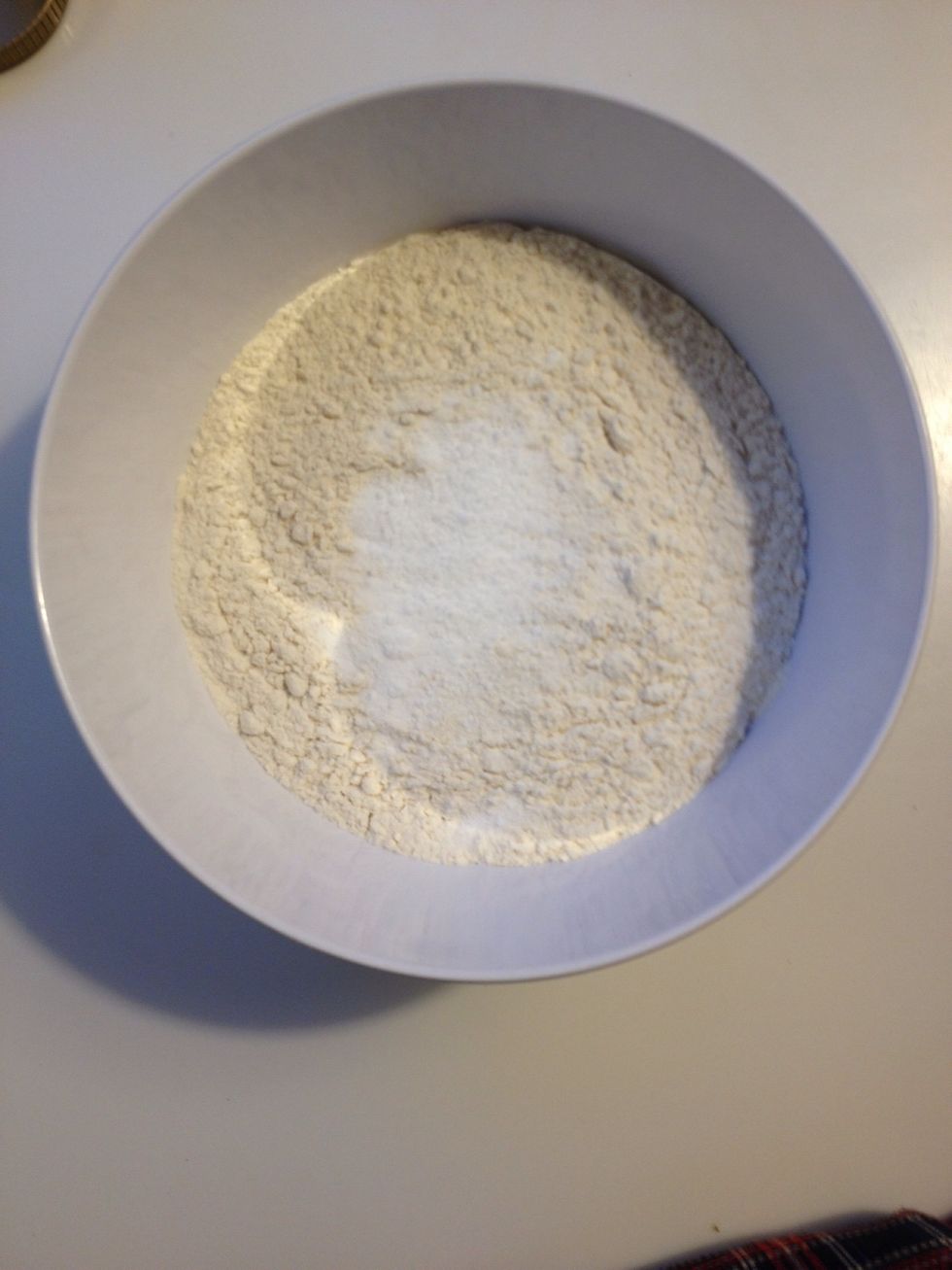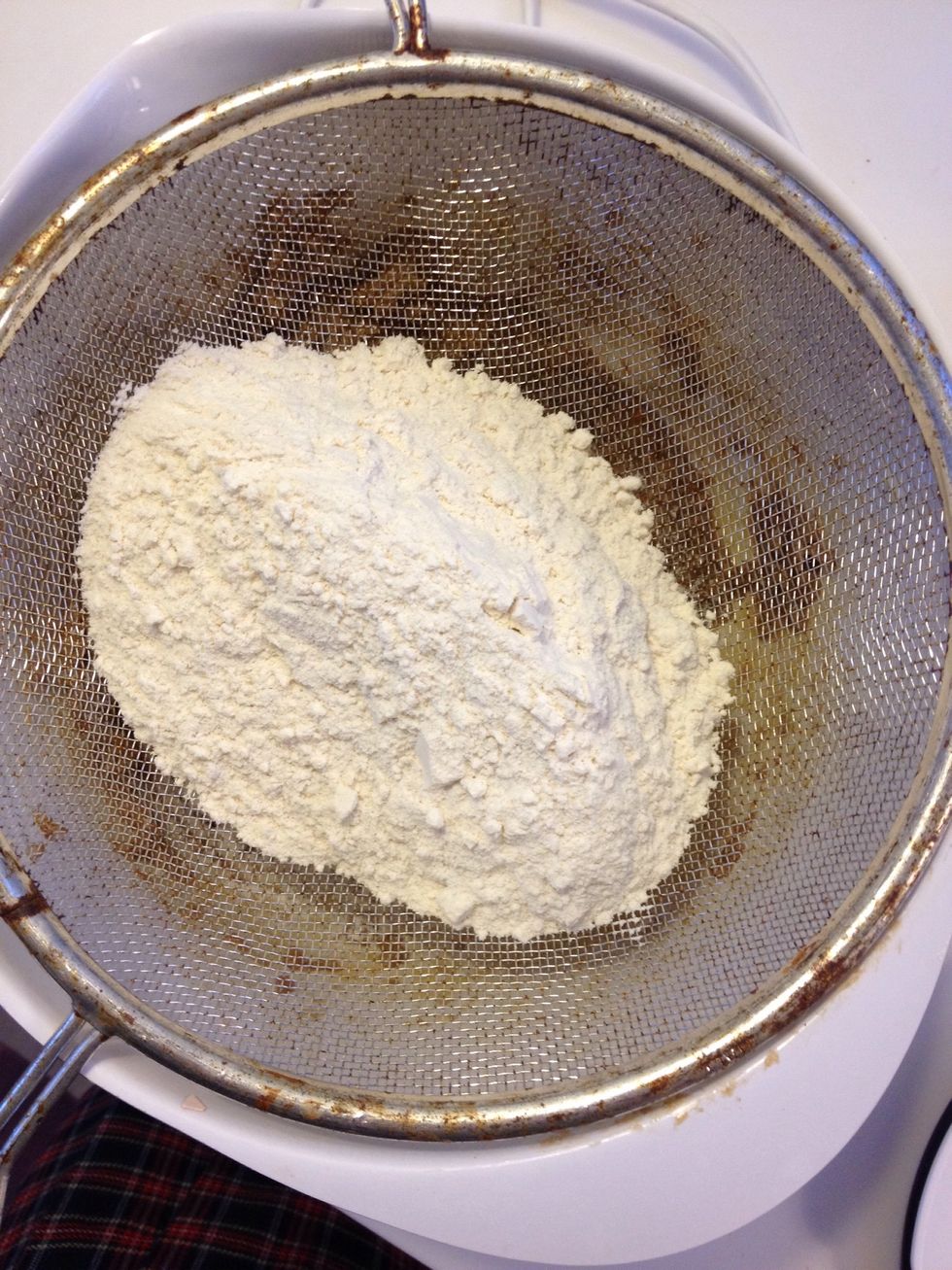 Put in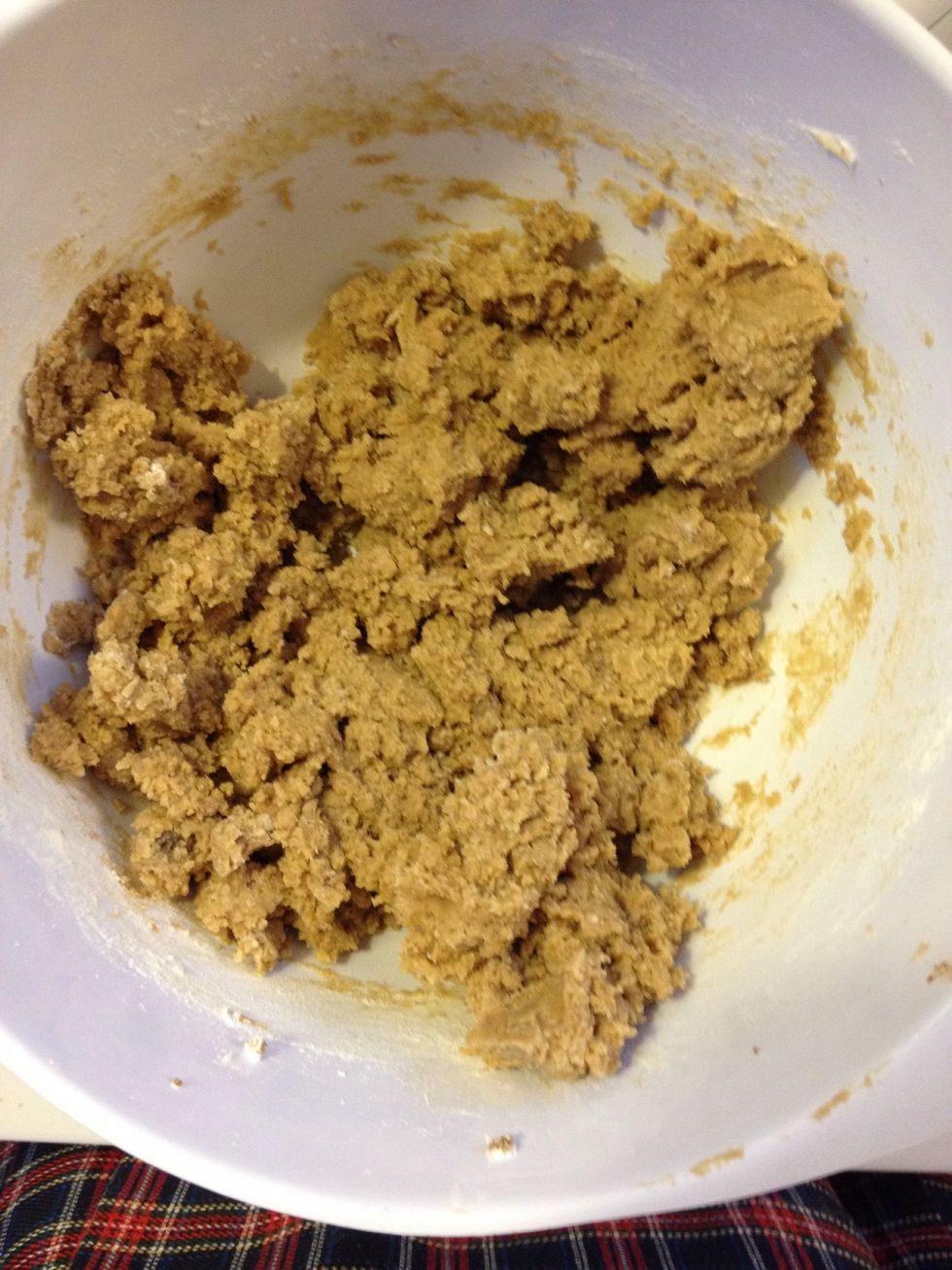 Mix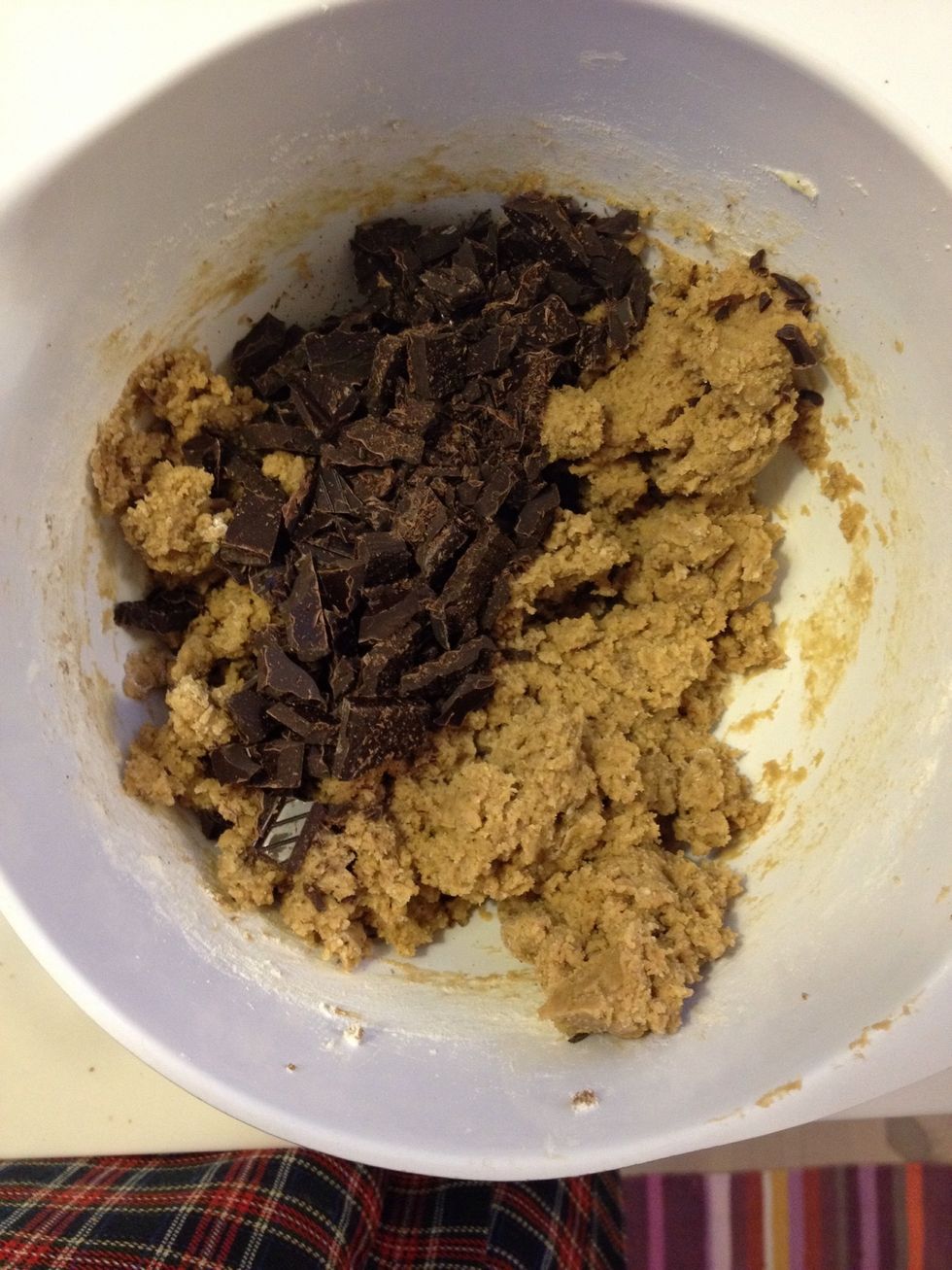 Put in the chocolate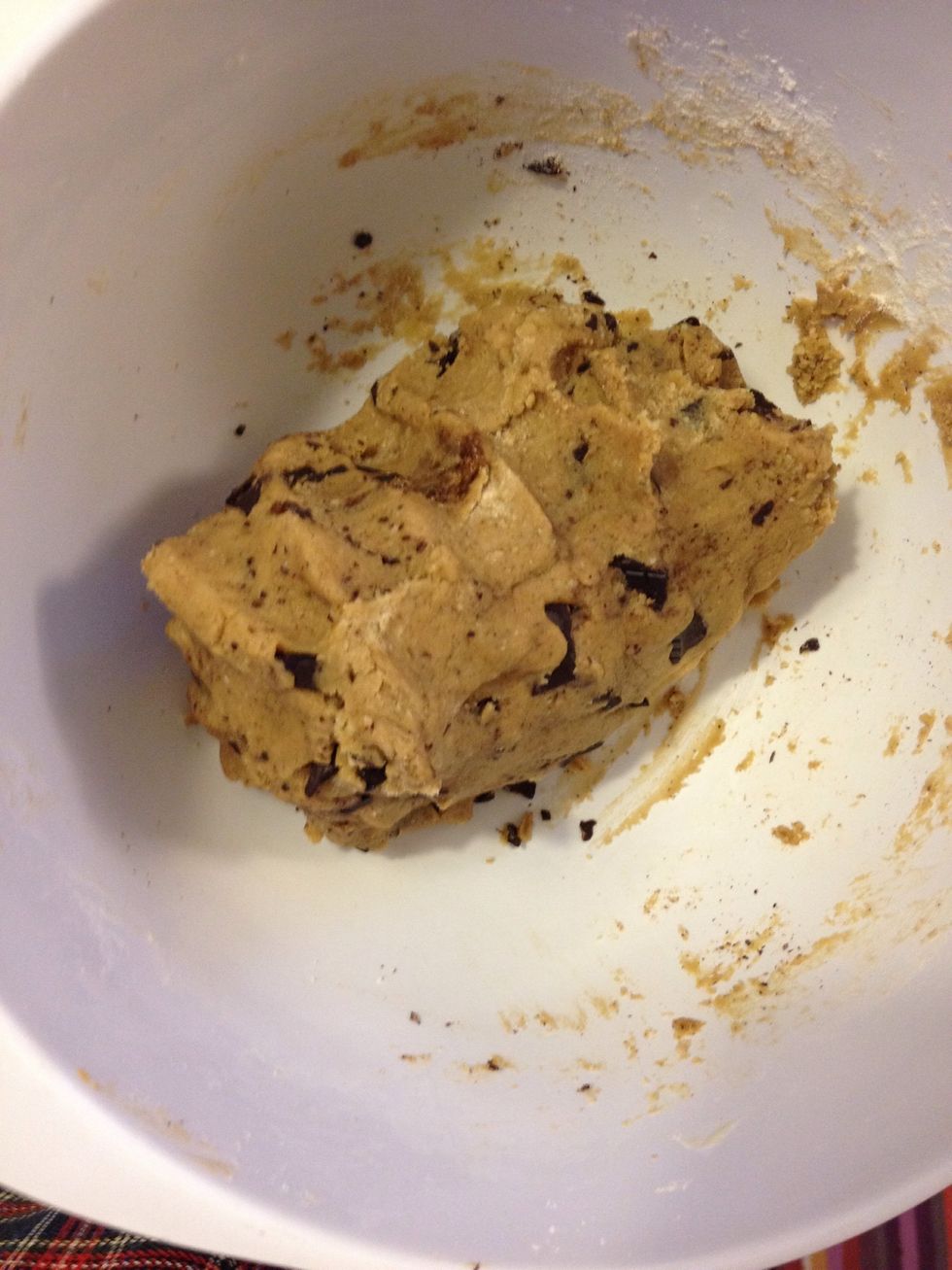 Use your hands to "fold" together the dough.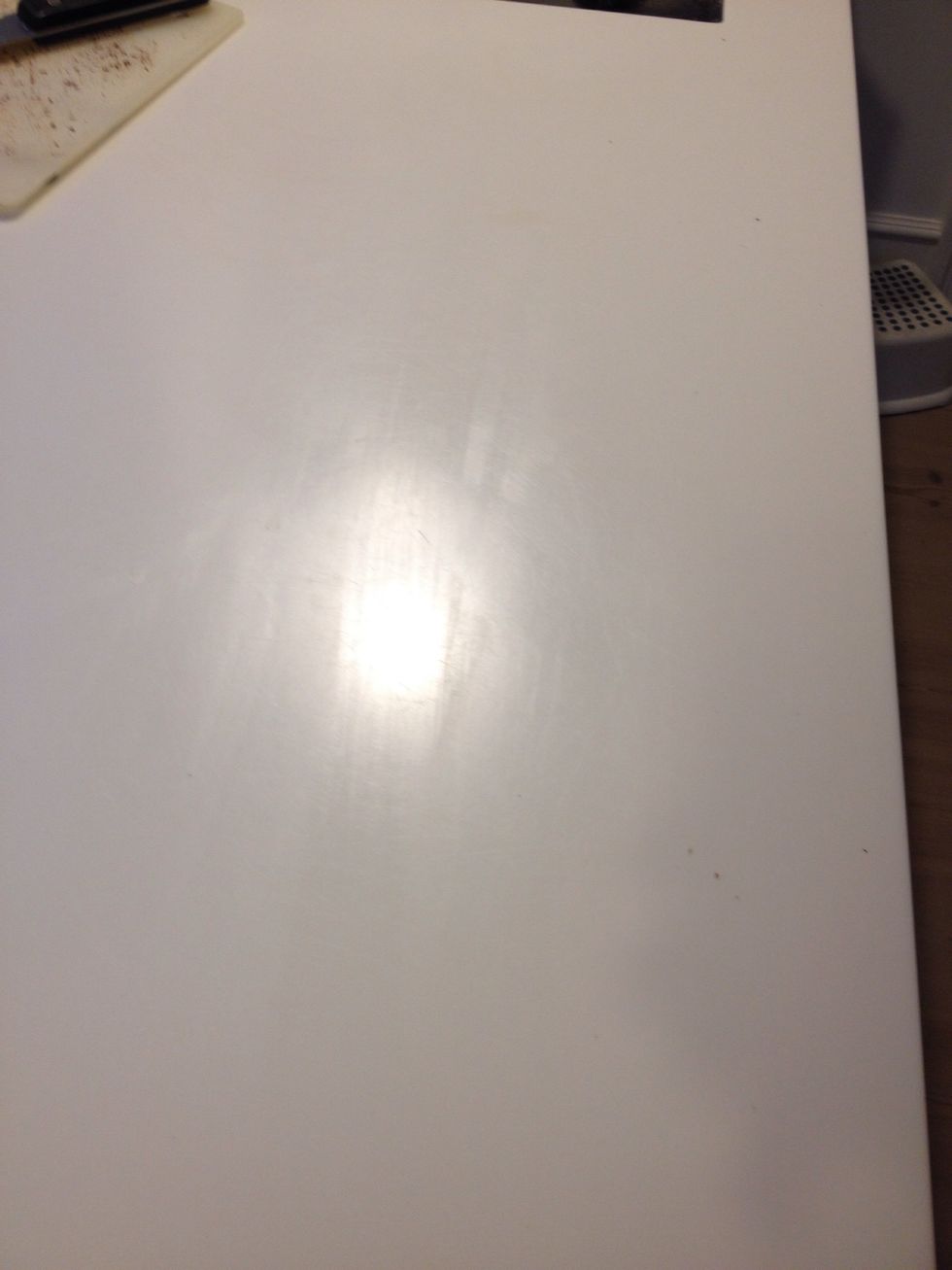 Clean table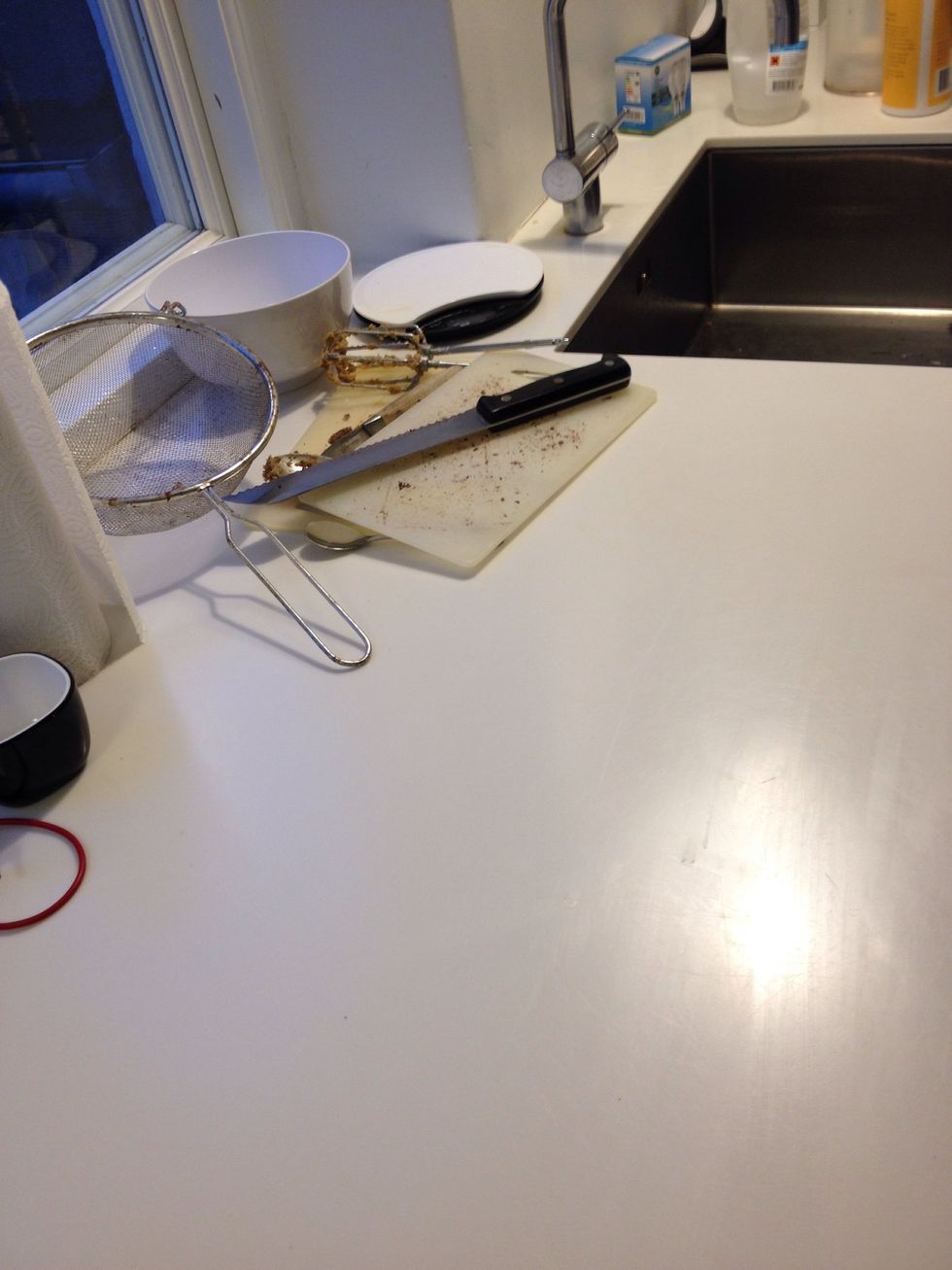 Well.. Maybe not.. Schhhh😋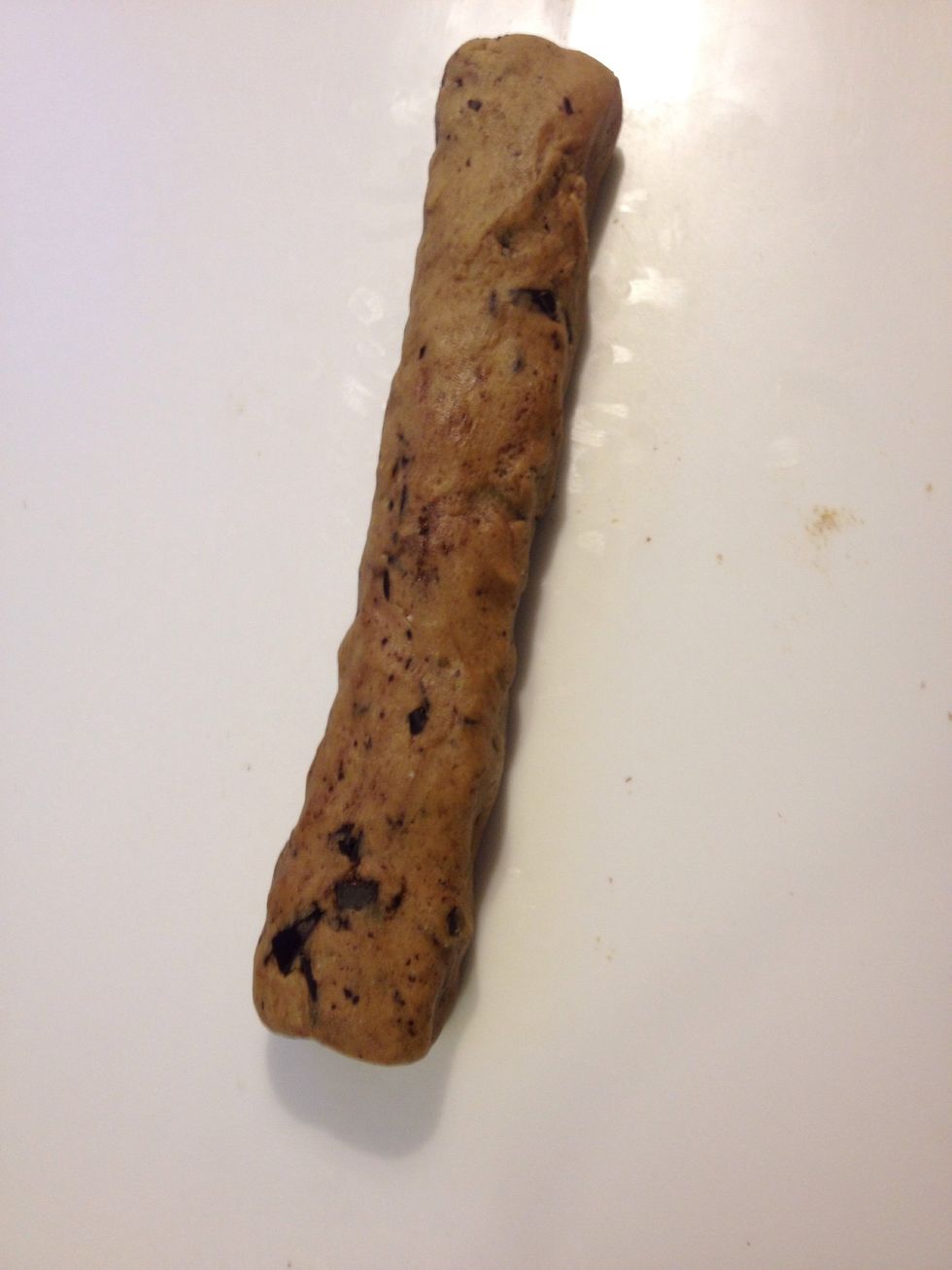 Sausage (weene*) sorry.. That one were for my friend 😂😂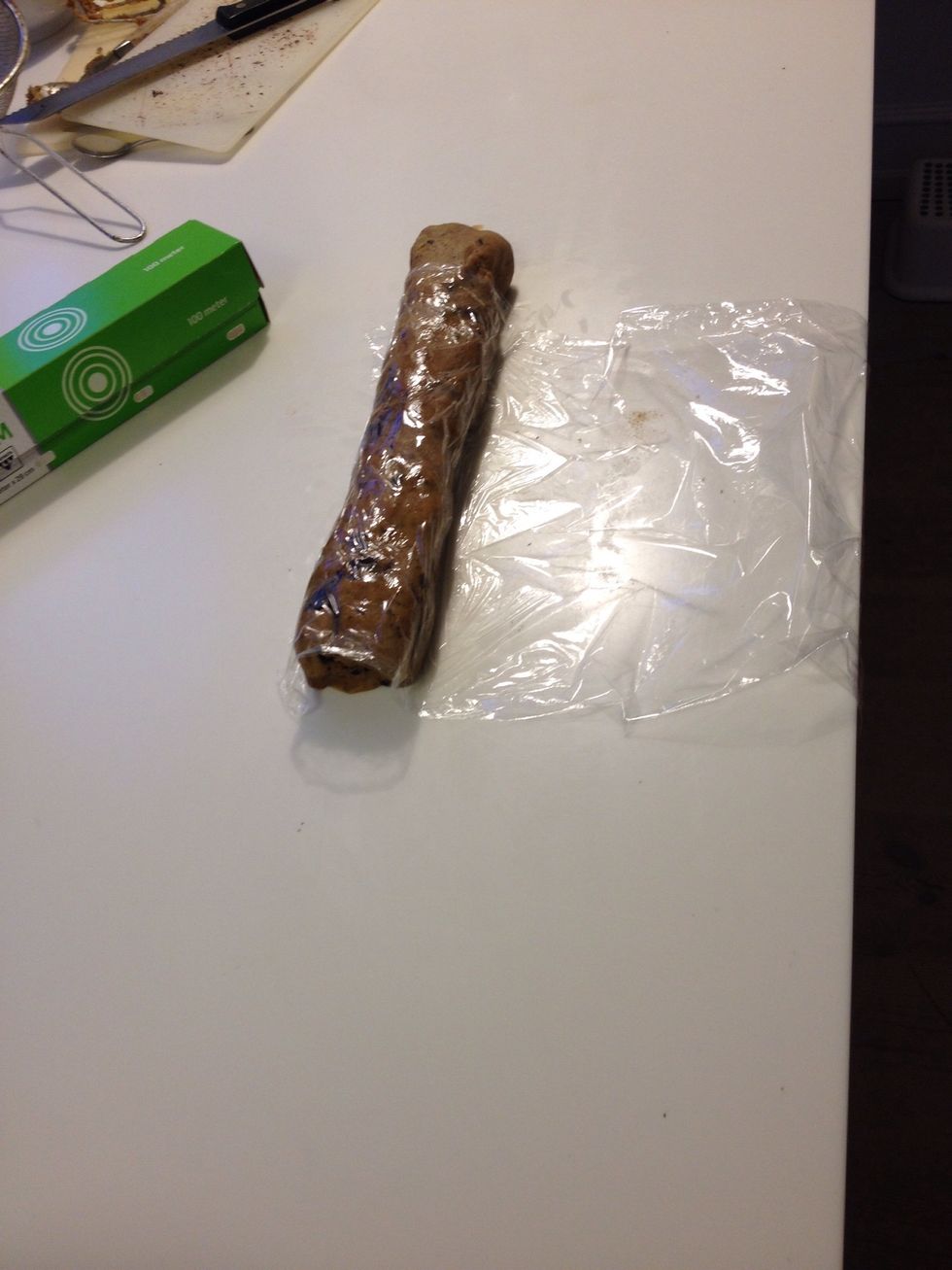 Fold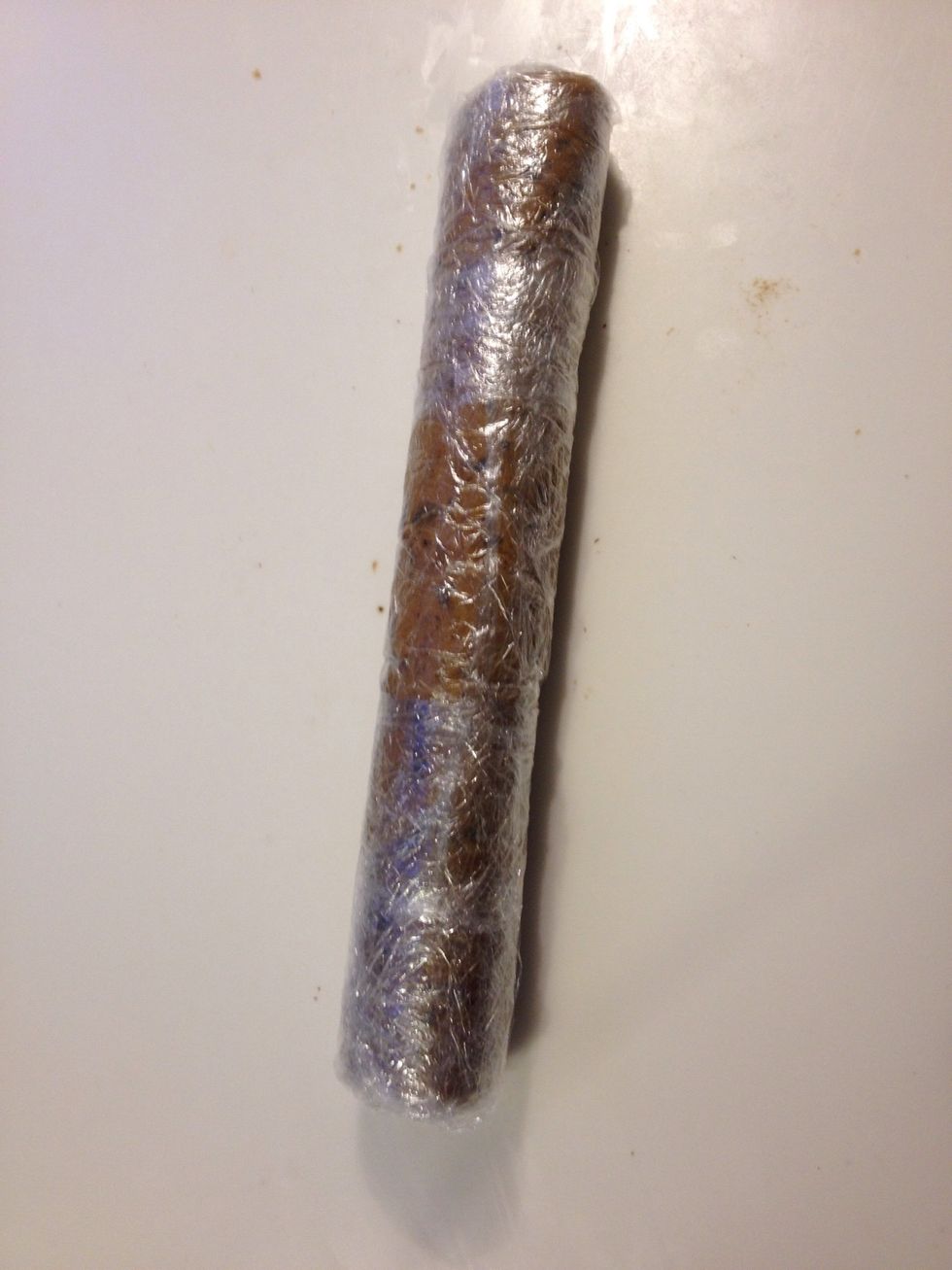 Close. Remember to close the ends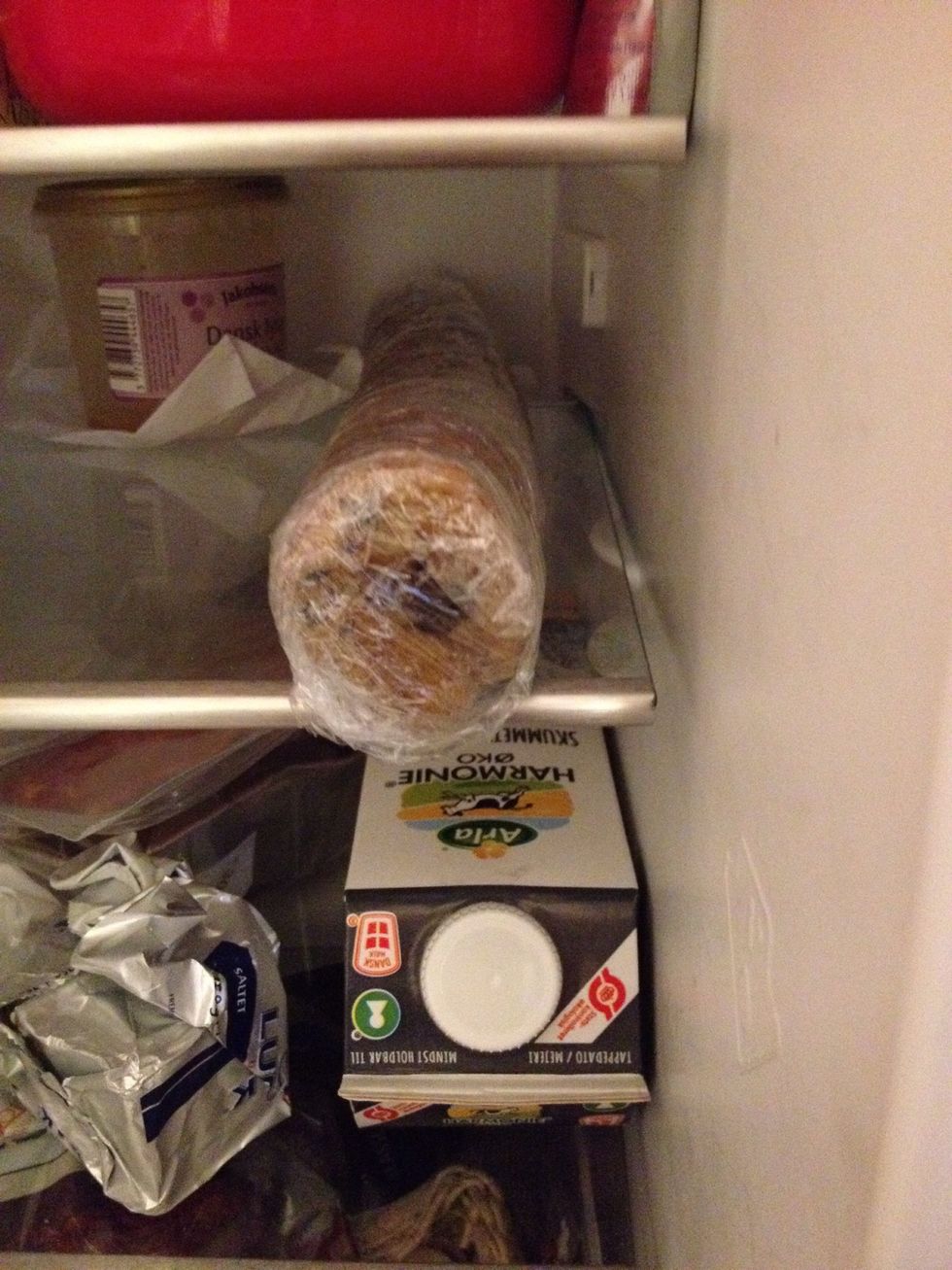 Put in fridge
Be quick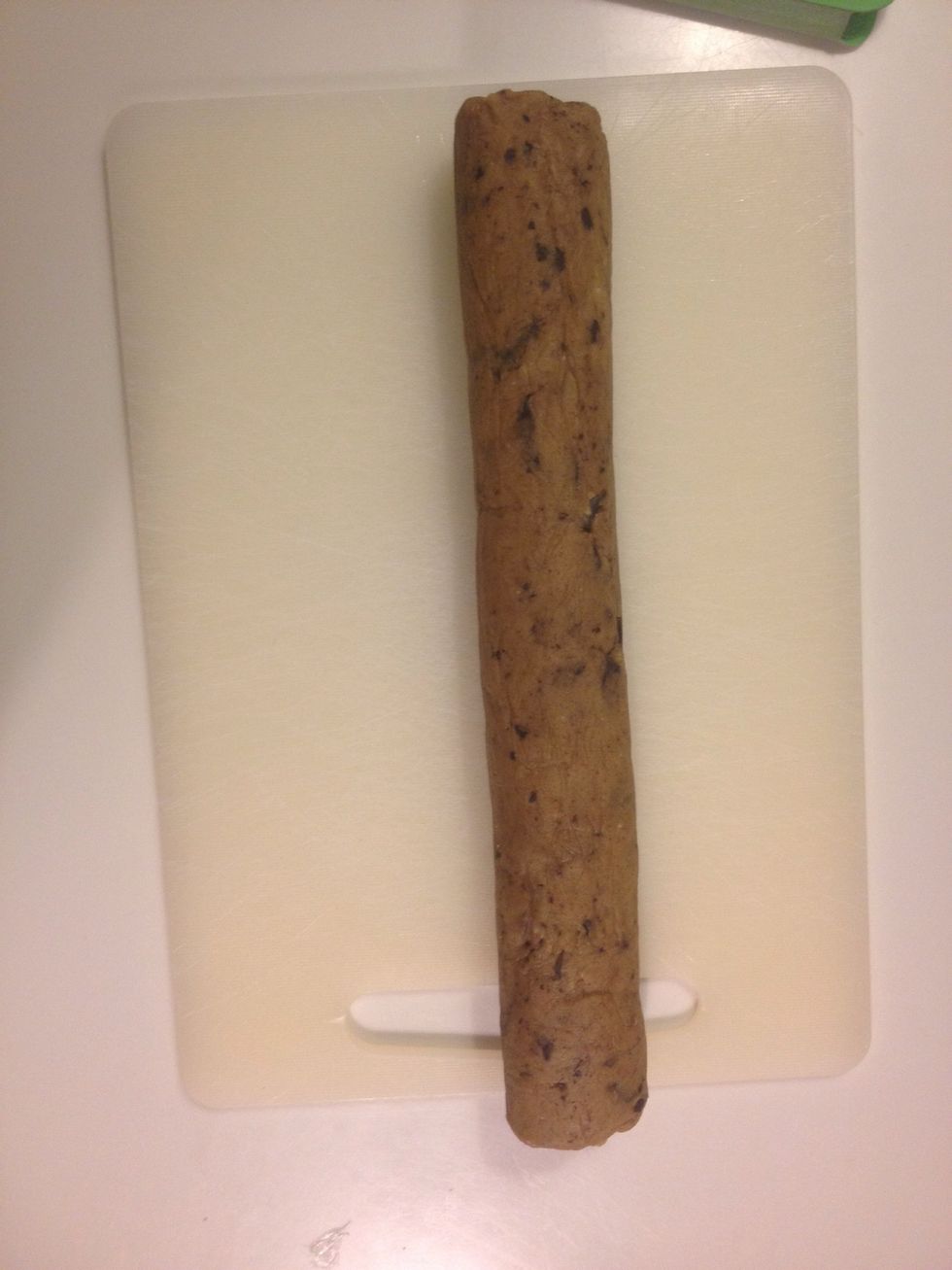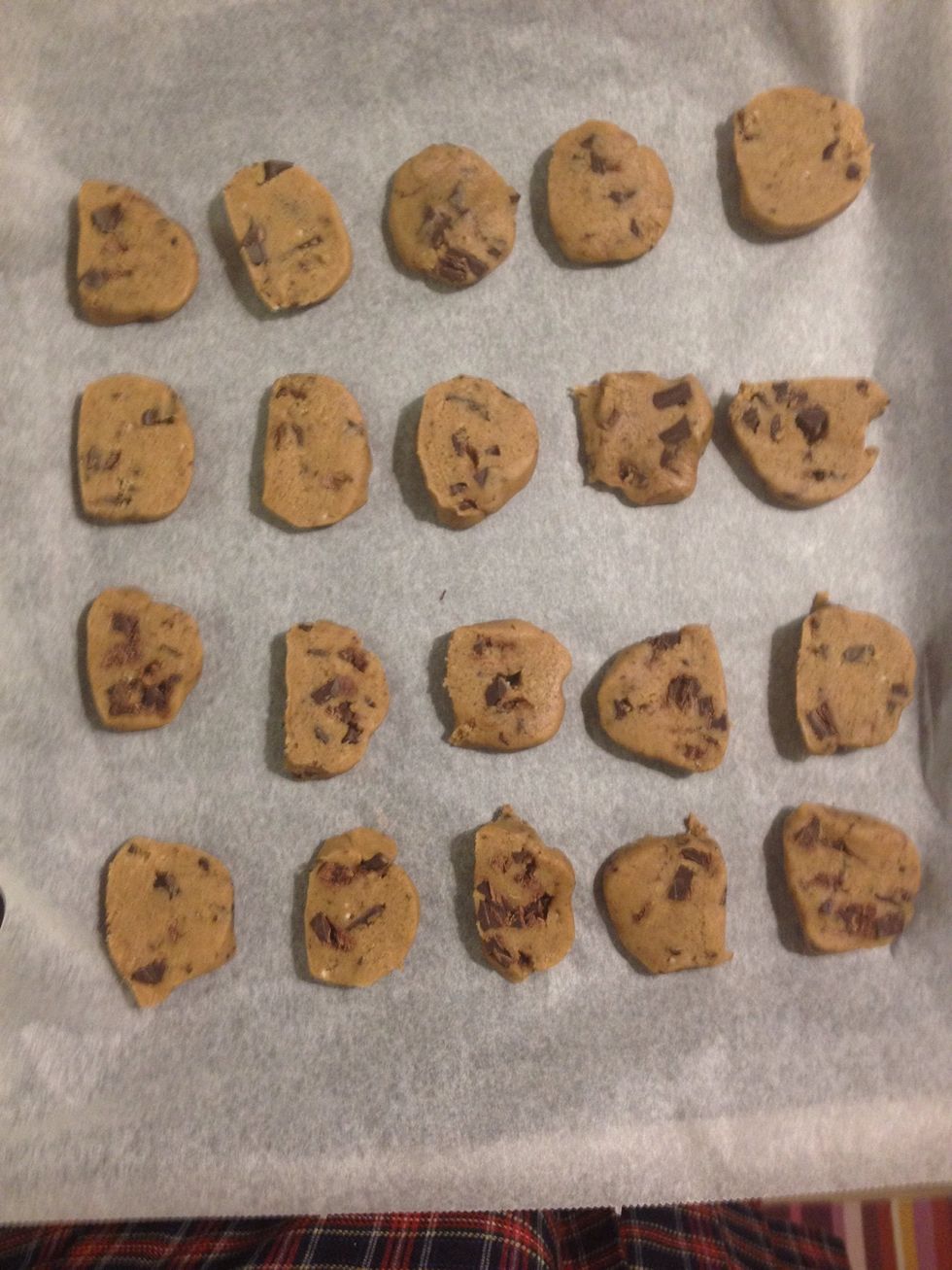 Slice and bake at 180° in 8 min. Larger size: 8-12 min.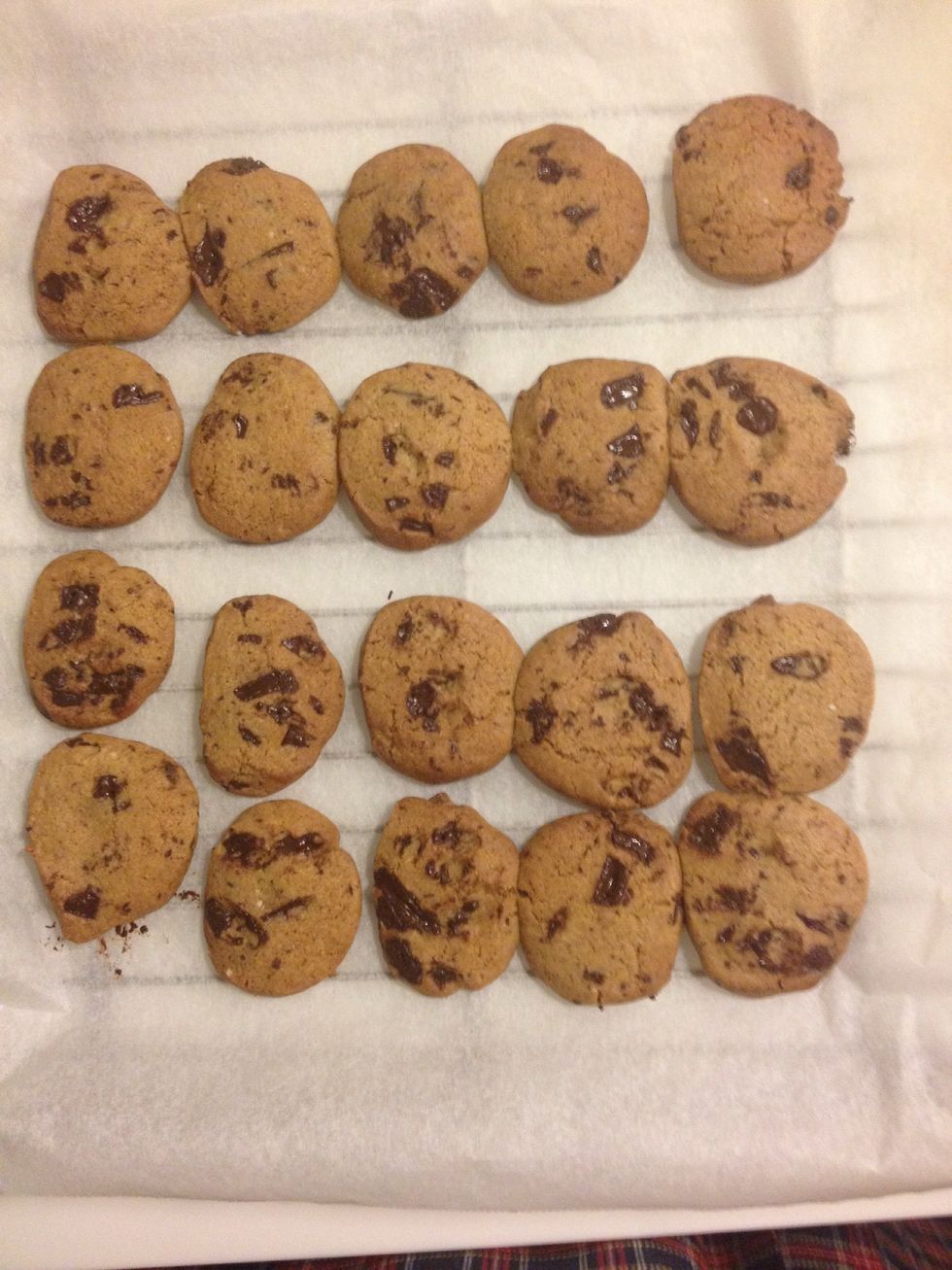 Baked!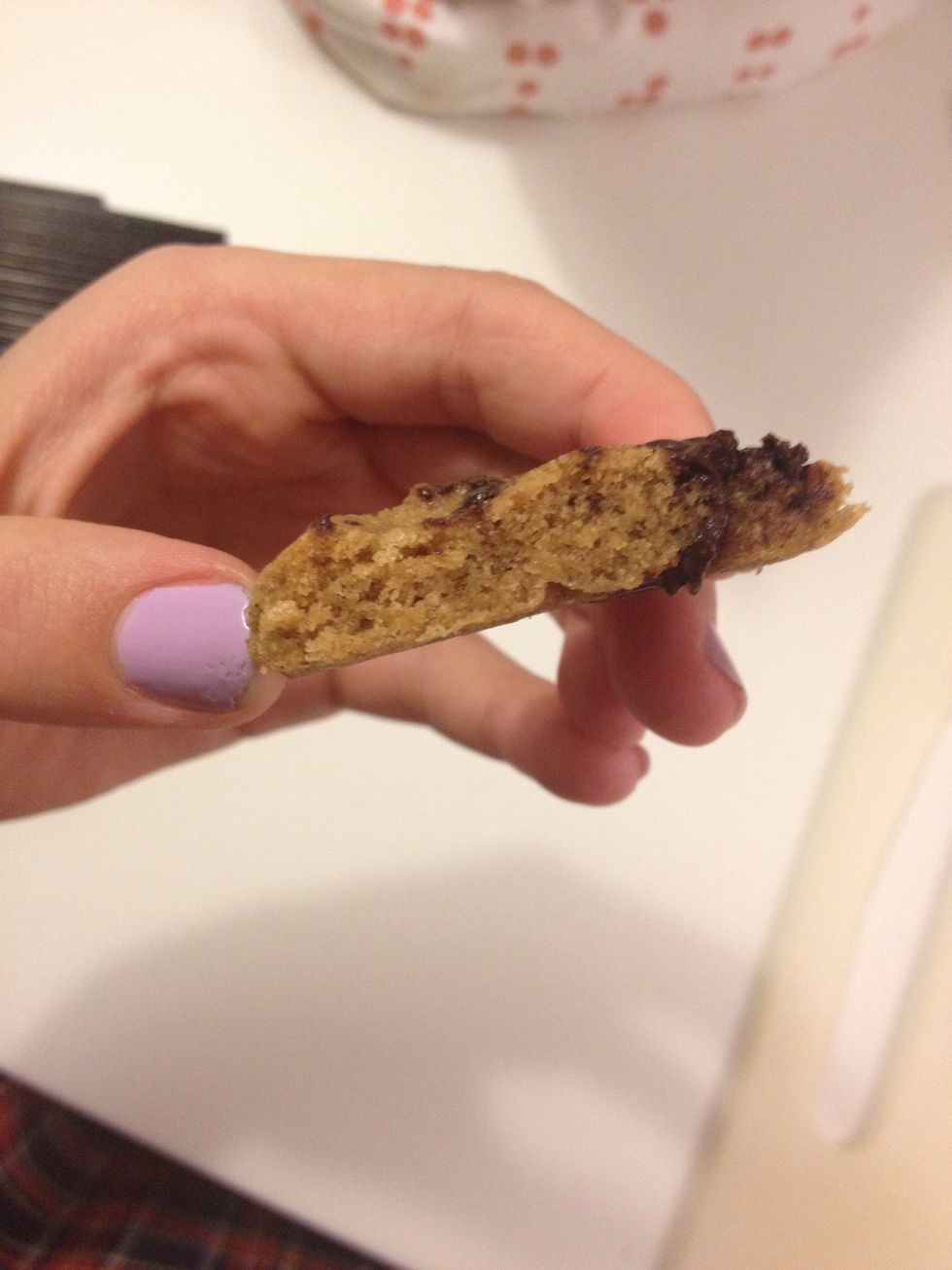 Yummy🍪🍪
The dough got warm, so I made balls and flatted them with my hands. These turned out a little more cookie alike🍪
Happy baking! Comment if you have any ideas!
1.0 Vanilla bean
125.0g Soft butter
200.0g Brown sugar
1.0 Egg
225.0g Wheat flout
5.0g Baking soda
5.0g Salt
100.0g Chocolate