Try experimenting. I swap plain SR flour for wholemeal SR flour when I want to be healthy (!) and orange or coconut essence instead of vanilla. Delicious! All variations!
Put your oven to 180•c and line a baking tray with foil and/or baking paper. This batch makes 24 cookies (even if you have a tendency to eat raw cookie dough like I do!); the dough freezes well too.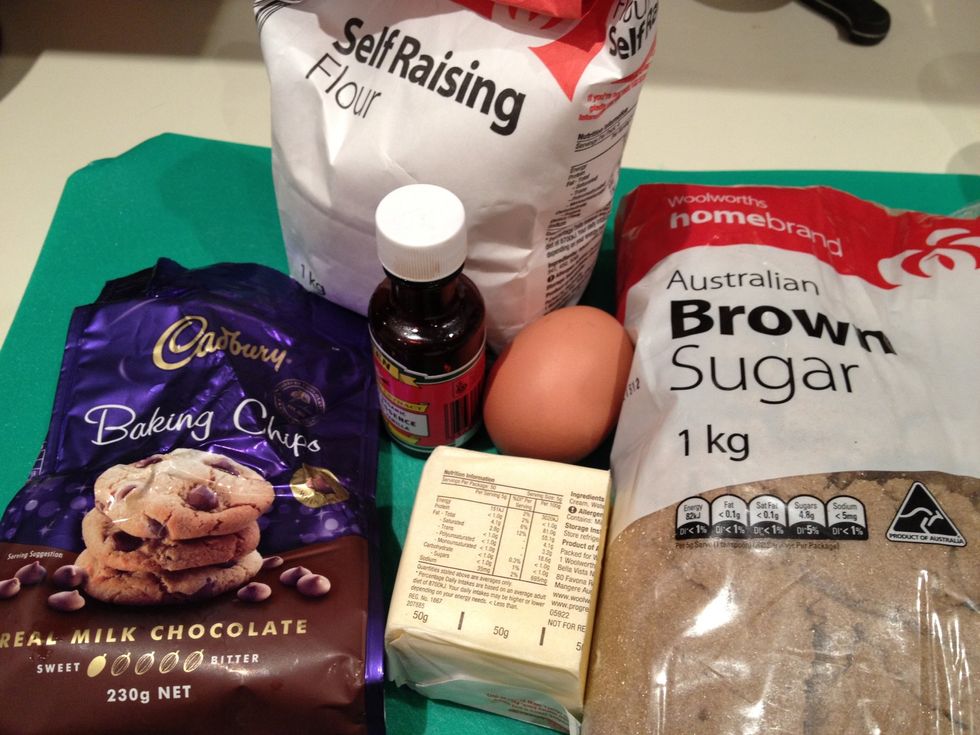 Ingredients are not brand-specific although I do love Cadbury's chocolate chips (mainly because they taste so good and I can eat a few while baking!)
Melt butter on the stove or in the microwave. You don't have to melt it right down to liquid, although I find the softer, (and more melted) the better.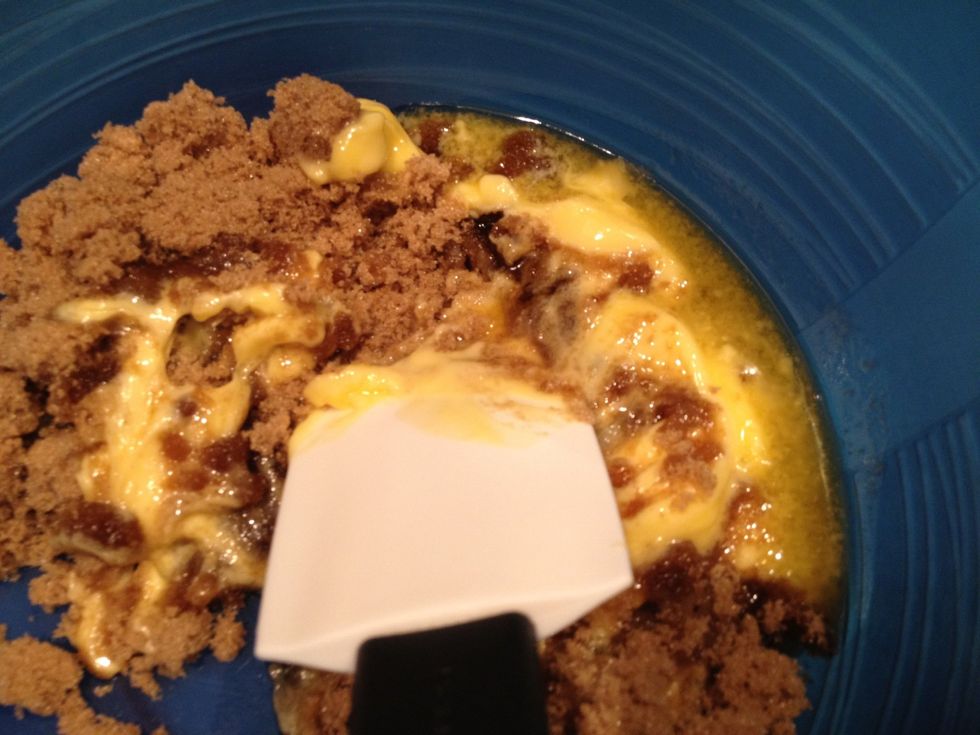 Mix sugar & melted butter in a bowl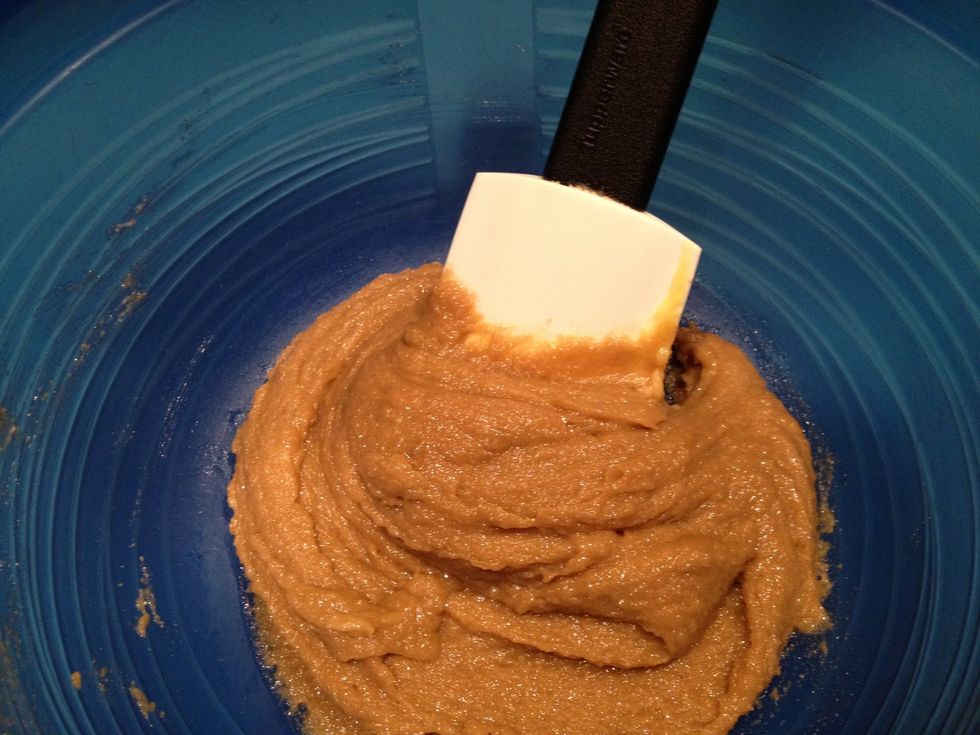 The butter and sugar should mix together to form a rich, thick caramel 'paste'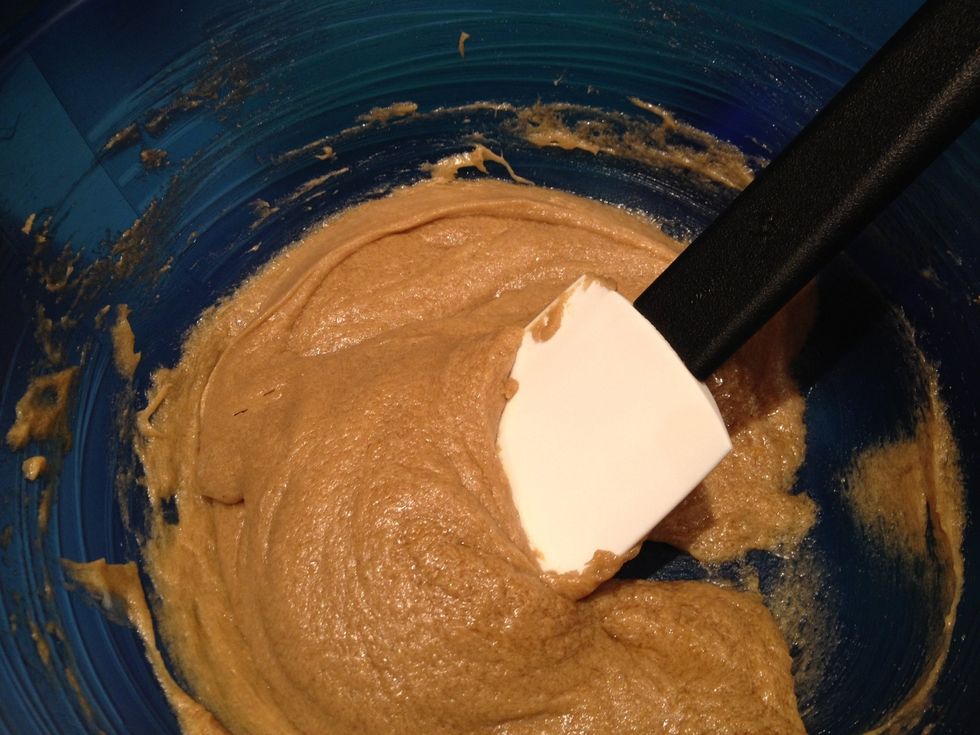 Adding the egg & vanilla essence to the sugar & butter mixture should help smooth it to look like this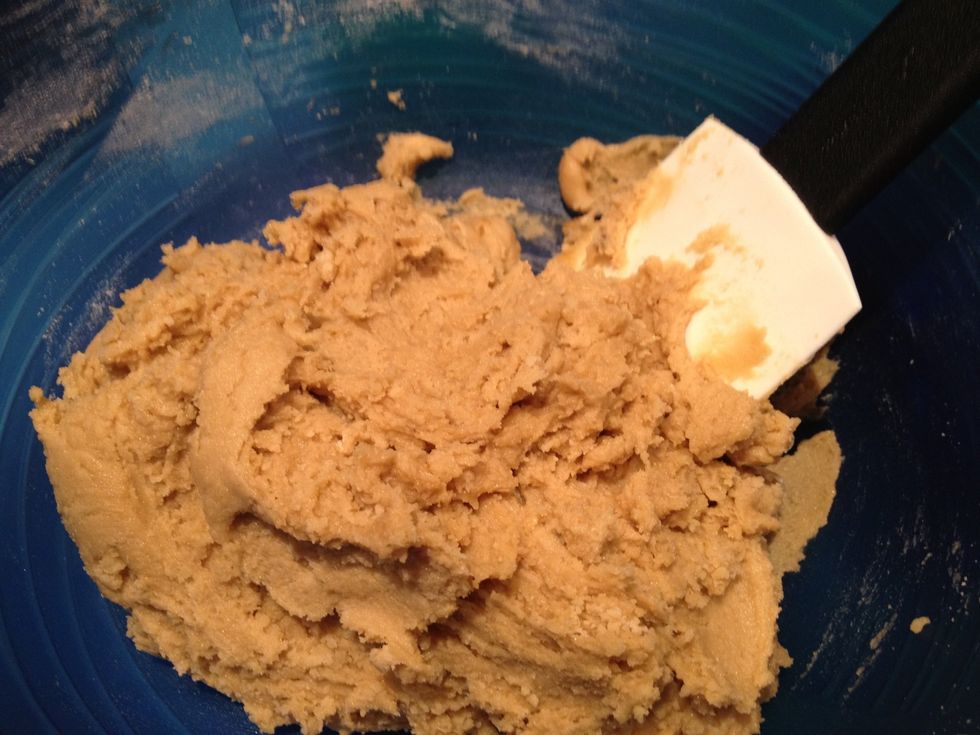 Slowly add in the flour, mixing through until the mixture thickens to become more like dough. (Round about now I take my first taste of the dough...it's hard to stop!!)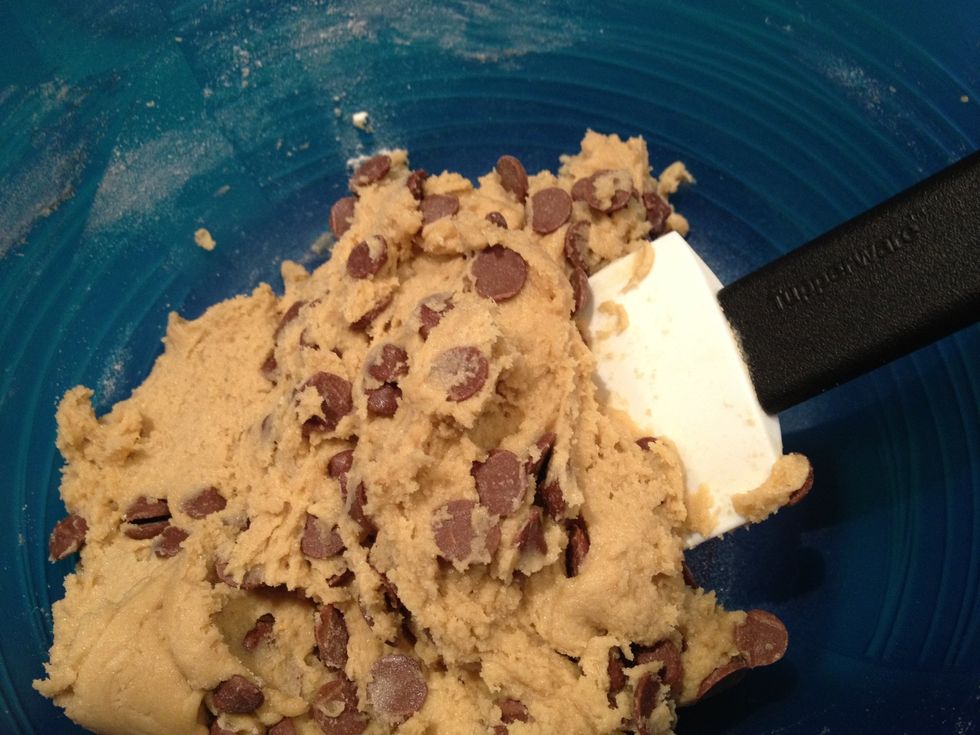 Stir through the choc-chips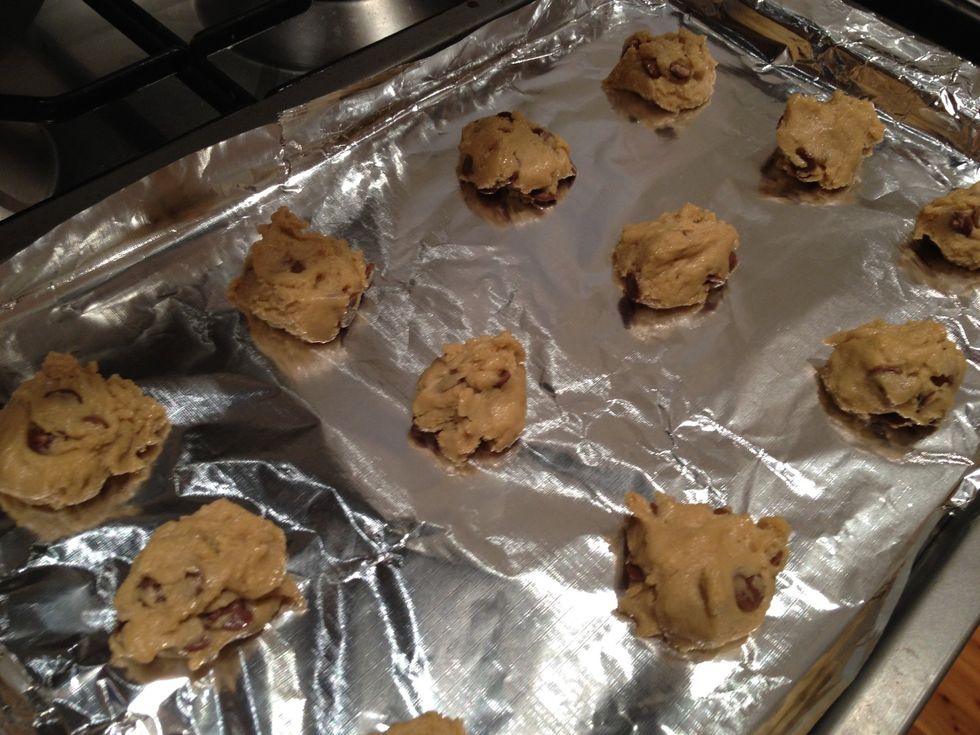 Use a teaspoon to scoop healthy dollops of dough onto the tray, spacing them out to allow for spreading. Bake for 8-10 minutes.
The sooner you pull them out the oven, the gooier and chewier the cookies will be. If you leave the cookies in for 12-15 minutes they will be darker golden and much firmer.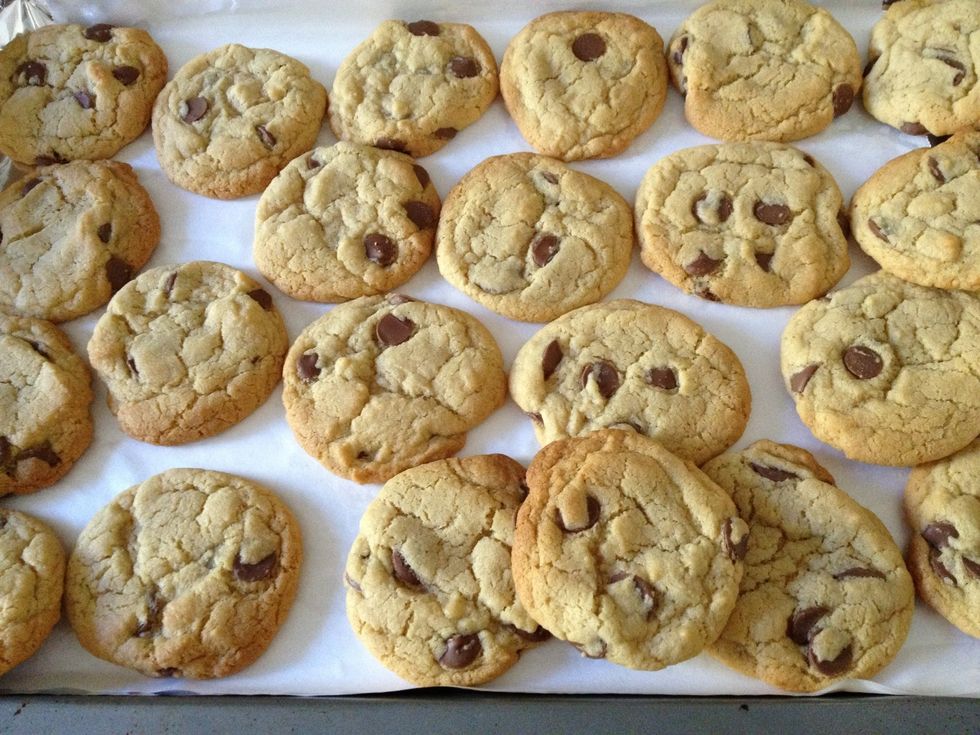 Here are what's left of my 24 cookies - I piled them all on the one tray as they tend not to last long around my place :)
125g margarine, melted
1 1/4 cups soft brown sugar
1 egg
1 tsp vanilla essence
1 1/2 cups self raising flour
3/4 cup chocolate chips