A variation of this recipe has been floating around Facebook & Pinterest. So I finally decided to try it myself & all I can say is WOW!!
12845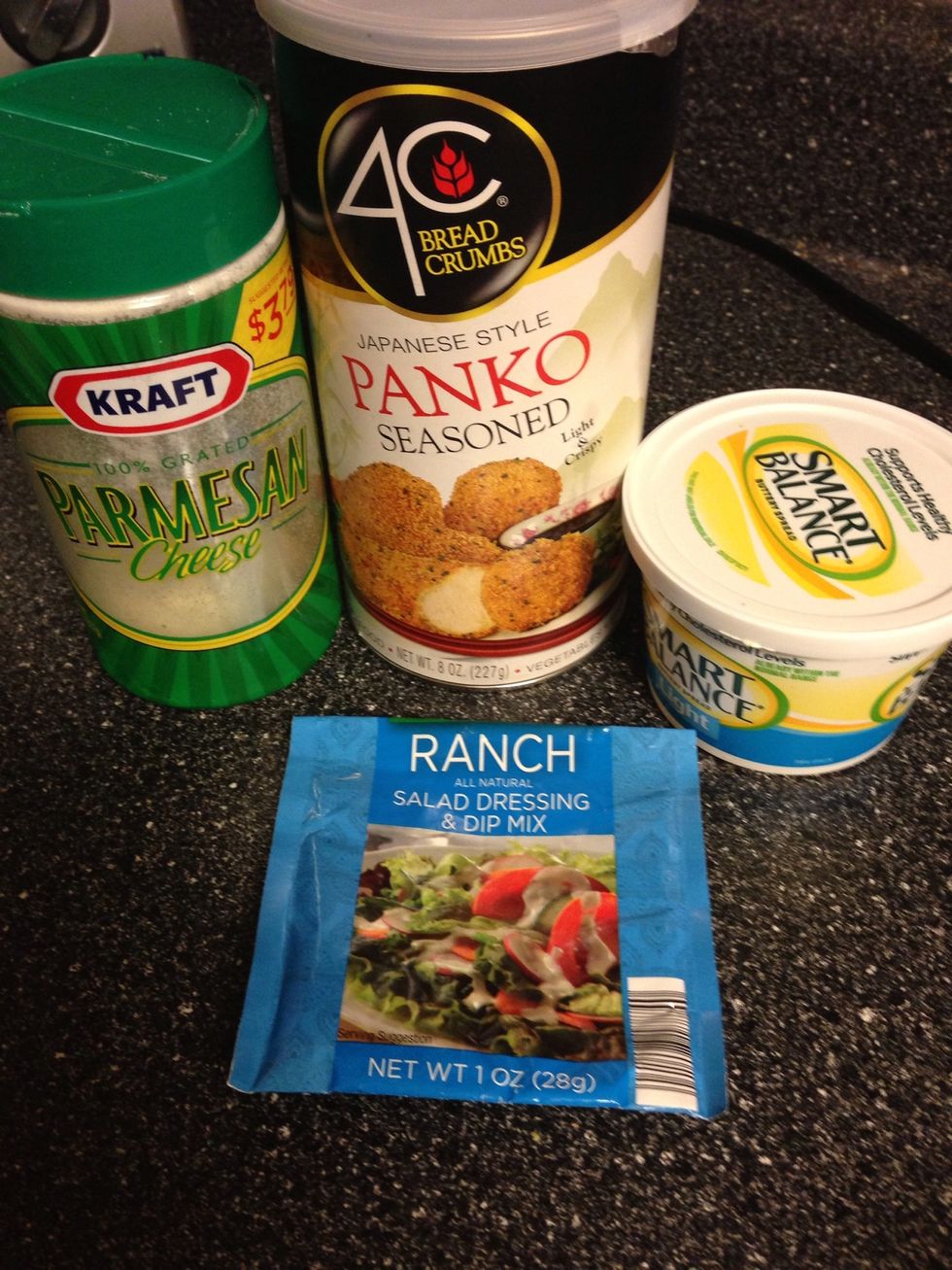 Supplies. In a medium bowl, mix ranch packet, bread crumbs & Parmesan cheese. Set aside.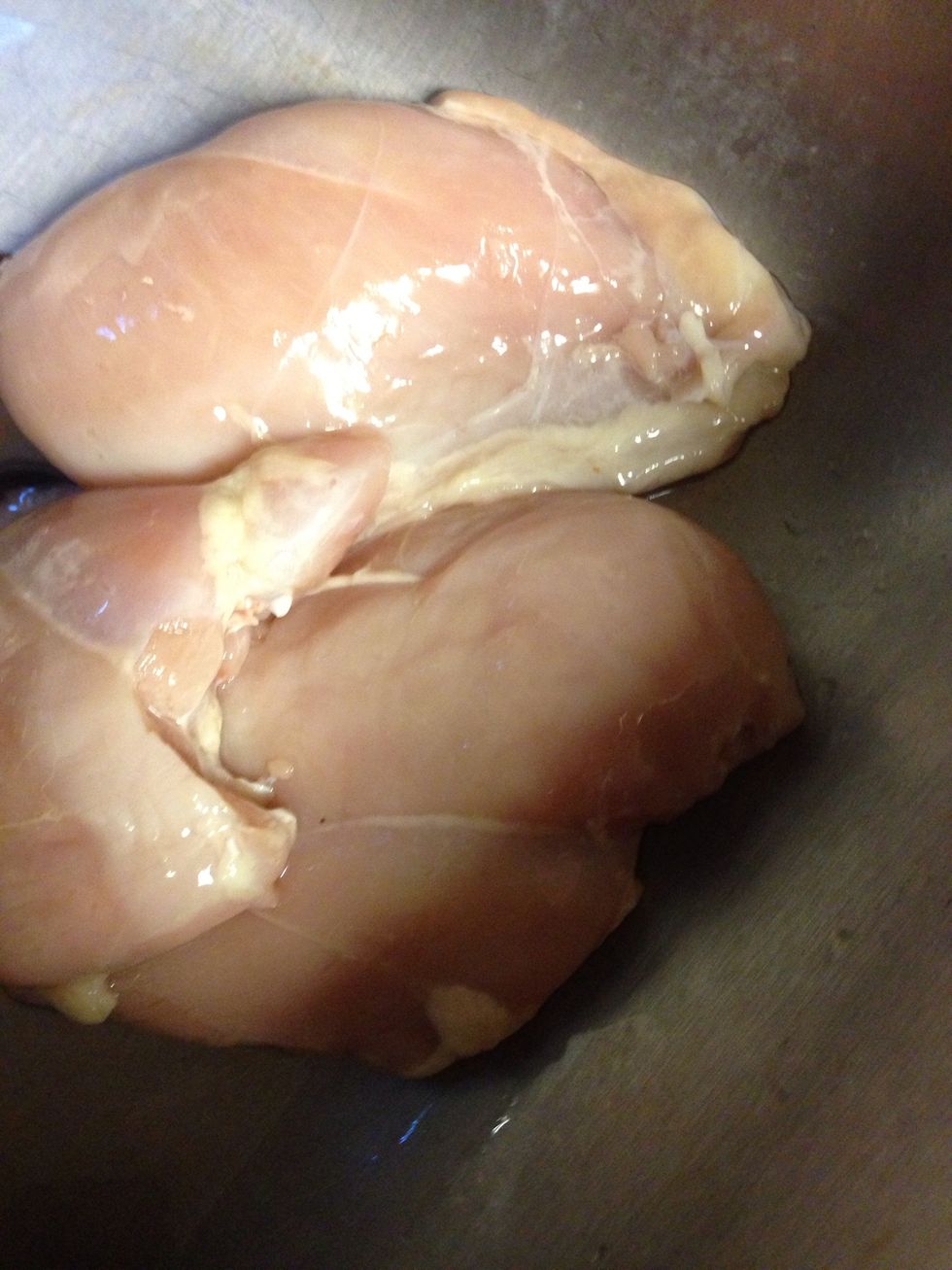 Boneless, skinless chicken breasts.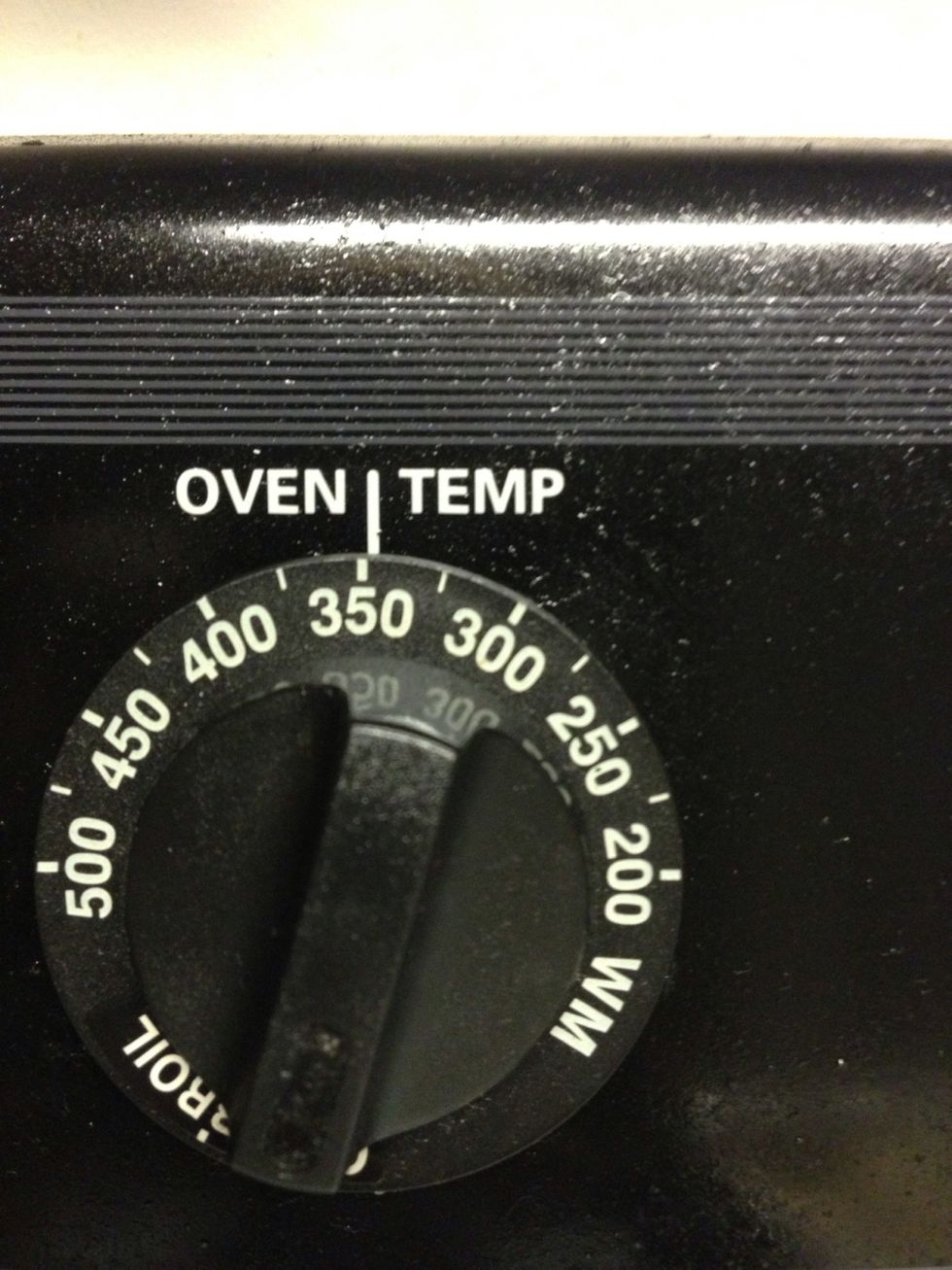 Preheat oven to 350.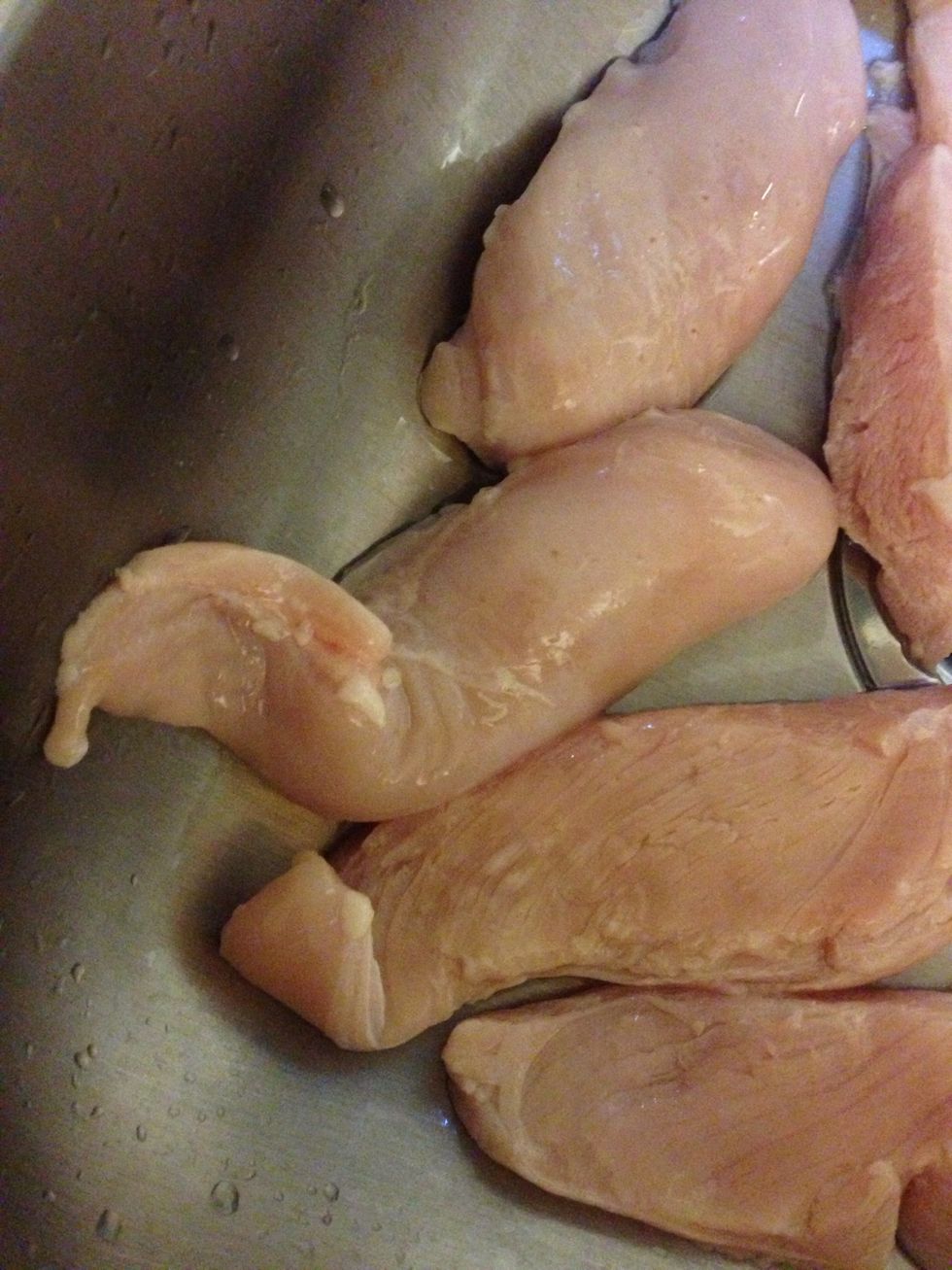 Clean & rinse chicken. Cut each piece in half, the long way.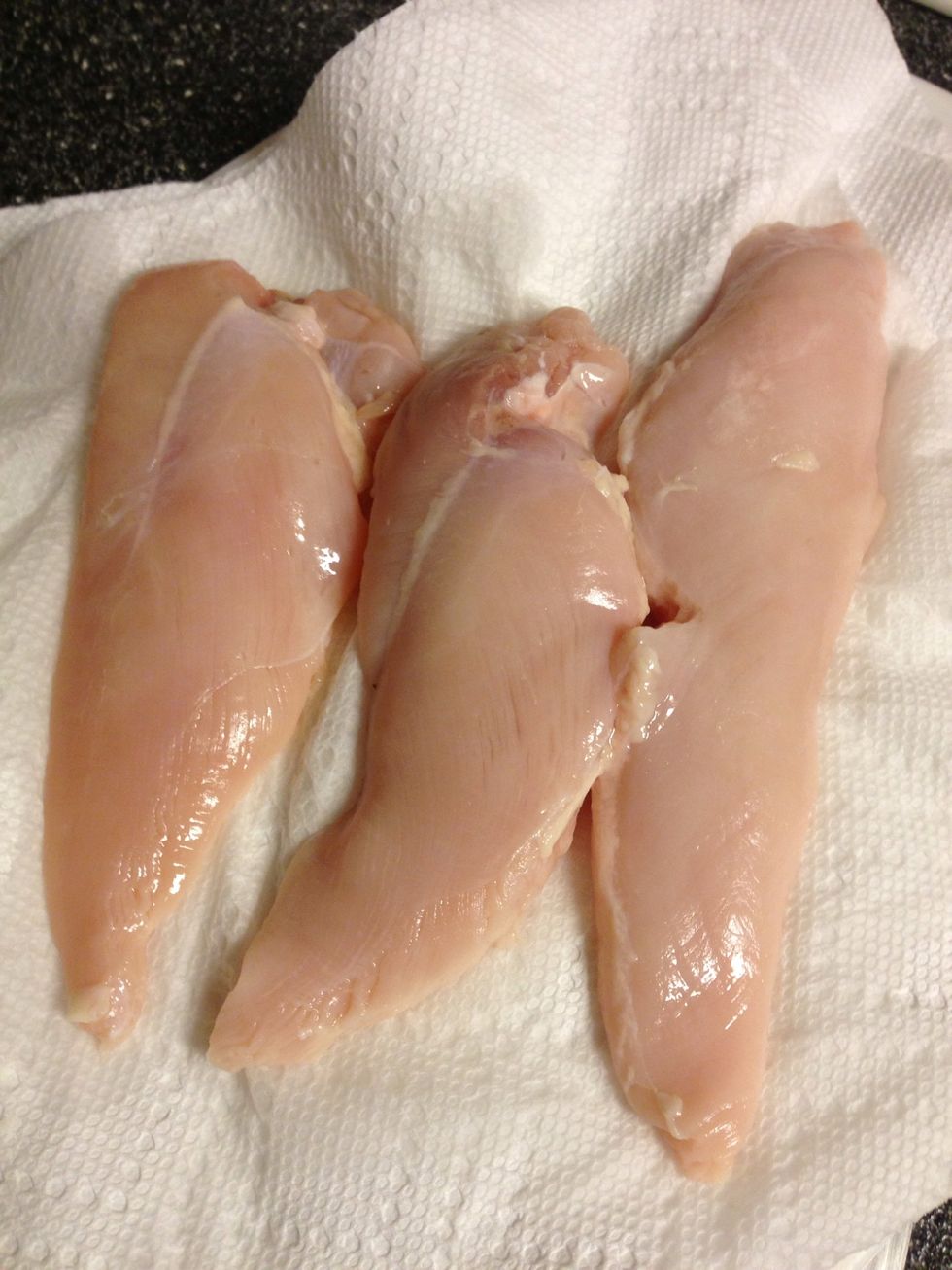 Use a paper towel to pat chicken dry.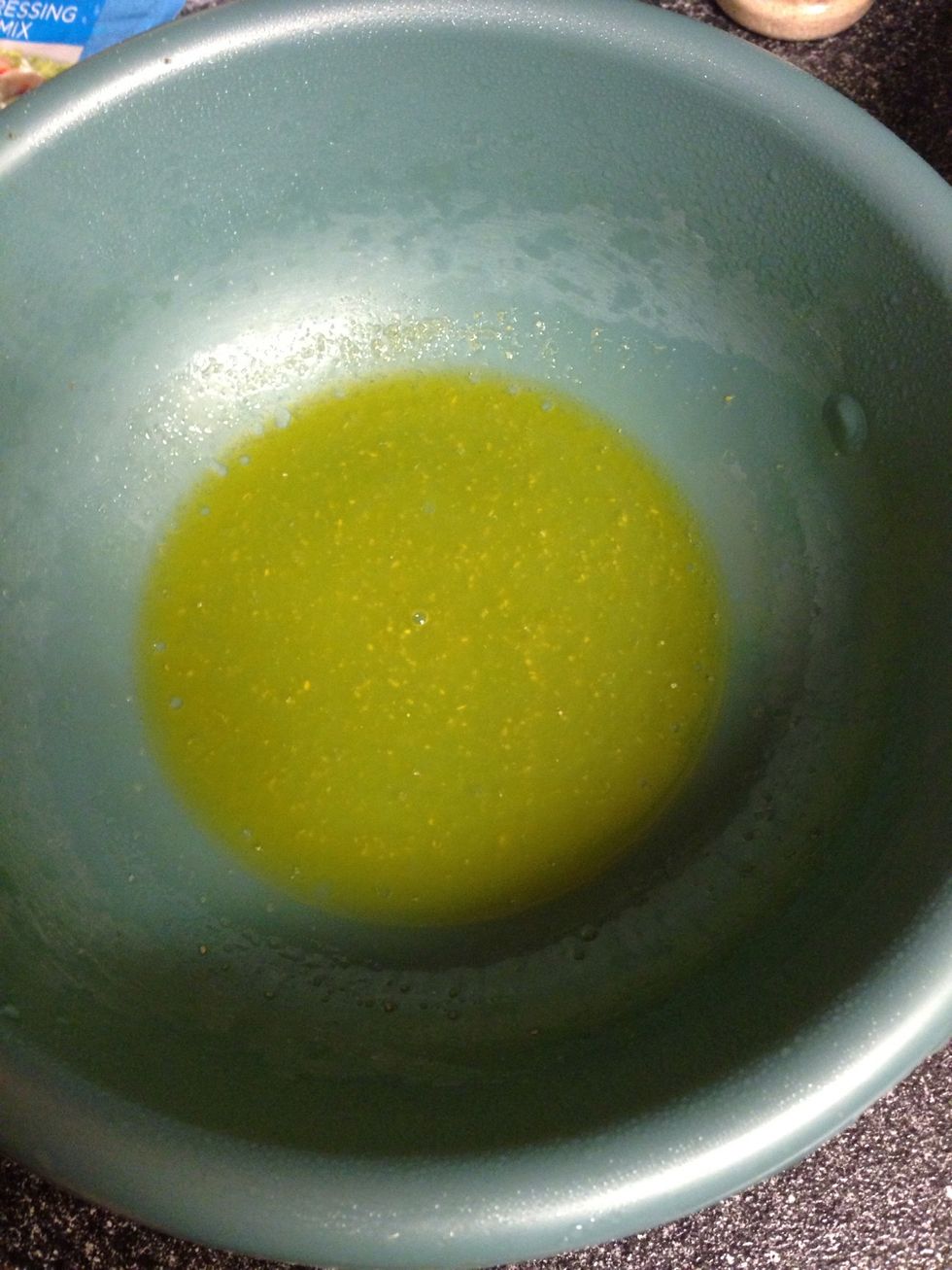 Melt smart balance spread ( or butter) in medium microwave bowl.
Dip each piece of chicken into melted butter. Cover both sides.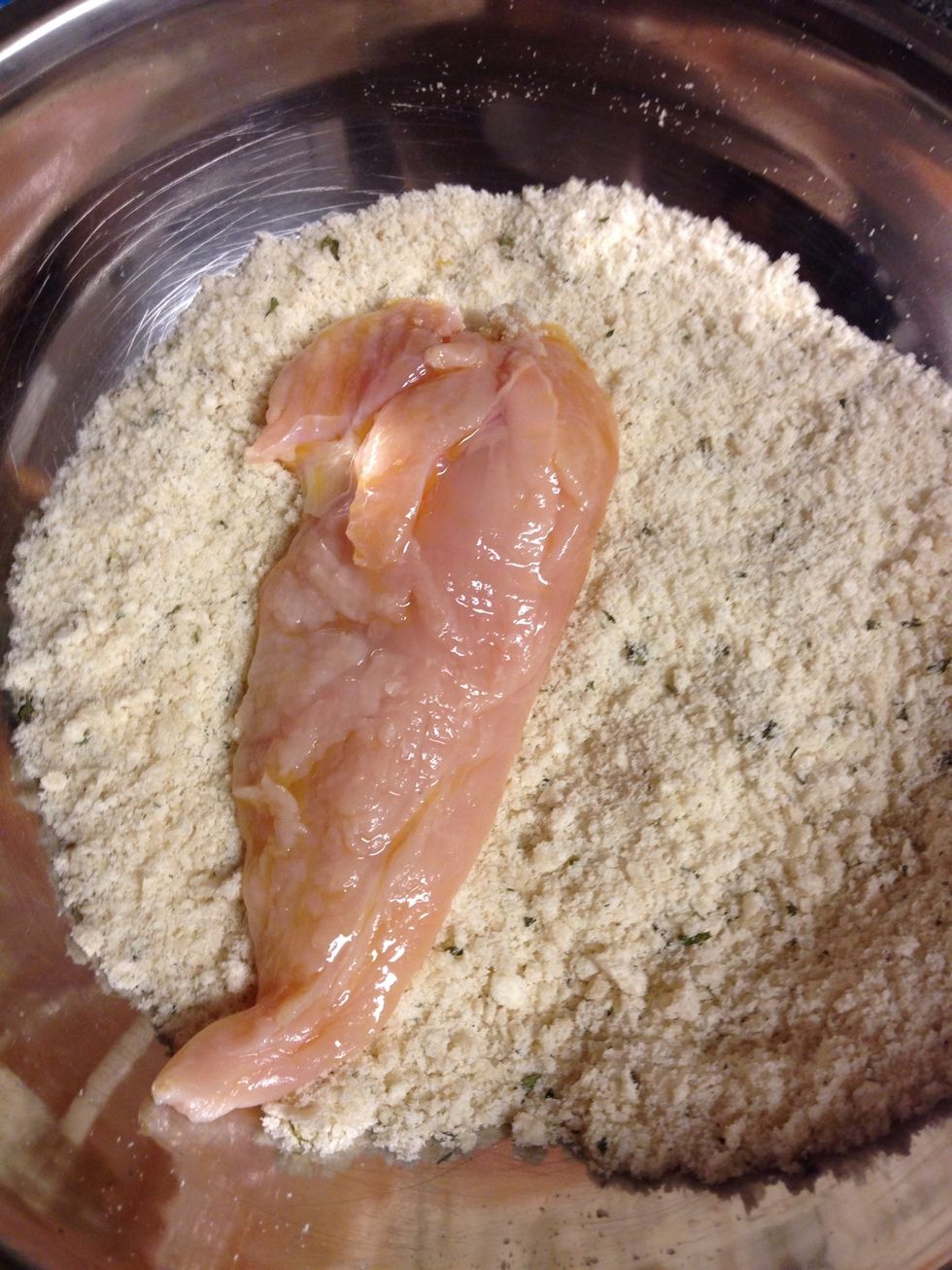 Then press each side of the chicken into the breading mix.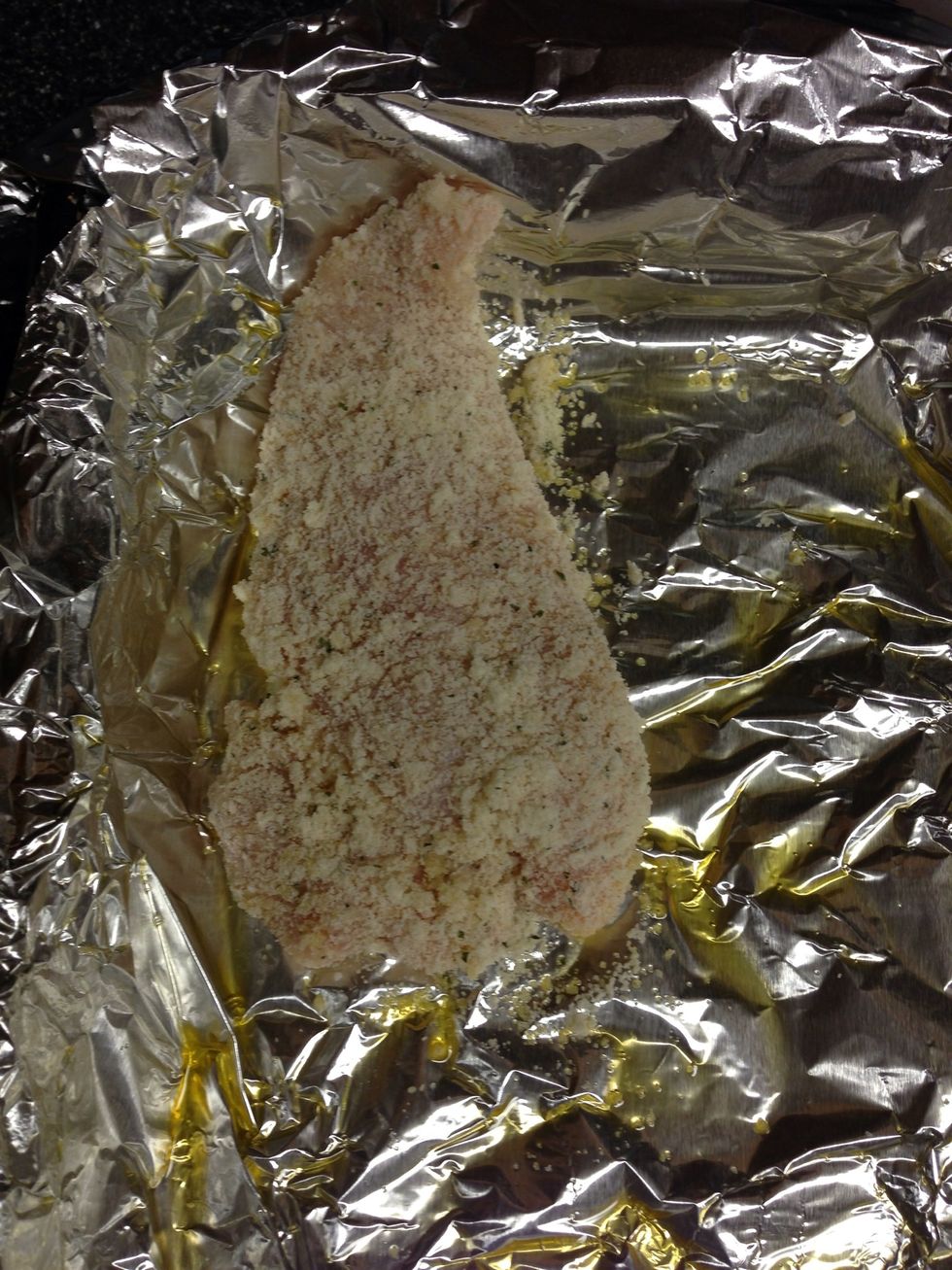 Place in greased baking pan. Do this for each piece. I lined my baking dish with foil, which I sprayed with Pam to keep the chicken from sticking. And for easy clean up! 😊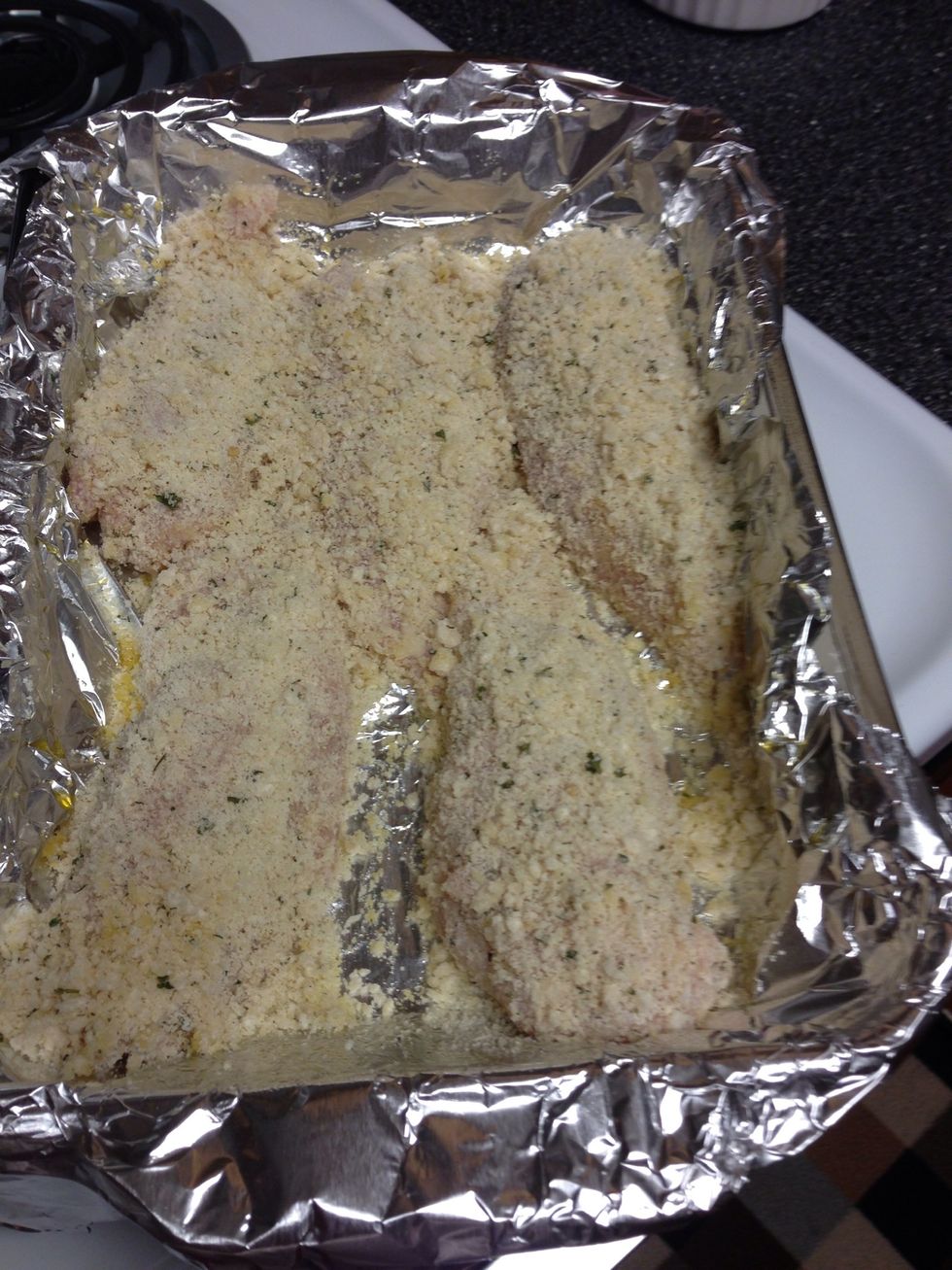 I had lots of mix left over so I sprinkled the rest all over the top of the chicken. I also melted a little more smart balance & drizzled it over each piece.
Now kick your feet up ( or clean up the mess you made) & let the chicken cook for 45 minutes. WARNING: the kitchen is starting to smell real good!!!
The finished dish! I was so excited to taste this best chicken ever that you can see where I cut a piece in the bottom left hand corner!!
Folks, I would not lie to my fellow snapguiders... This chicken is AWESOME! It turned out juicy and oh so FLAVORFUL! With such few ingredients. I forced myself to stop at 2 pieces. This is now a fave!
Thanks for watching. Let me know if you try it & what you think about it! 👋
4 boneless, skinless chicken breats
1 packet ranch dressing mix
0.0c Panko bread crumbs
0.0c Parmesan cheese
0.0c Melted smart balance spread
Or your choice of butter product
1 Greased baking dish( or 2)
2 medium bowls