This might just be the best soup ever. This is a vegan version, but also insanely good served w/ a dollop of sour cream on top! Antioxidants, b6, folate, fiber, magnesium and yum!!!!
5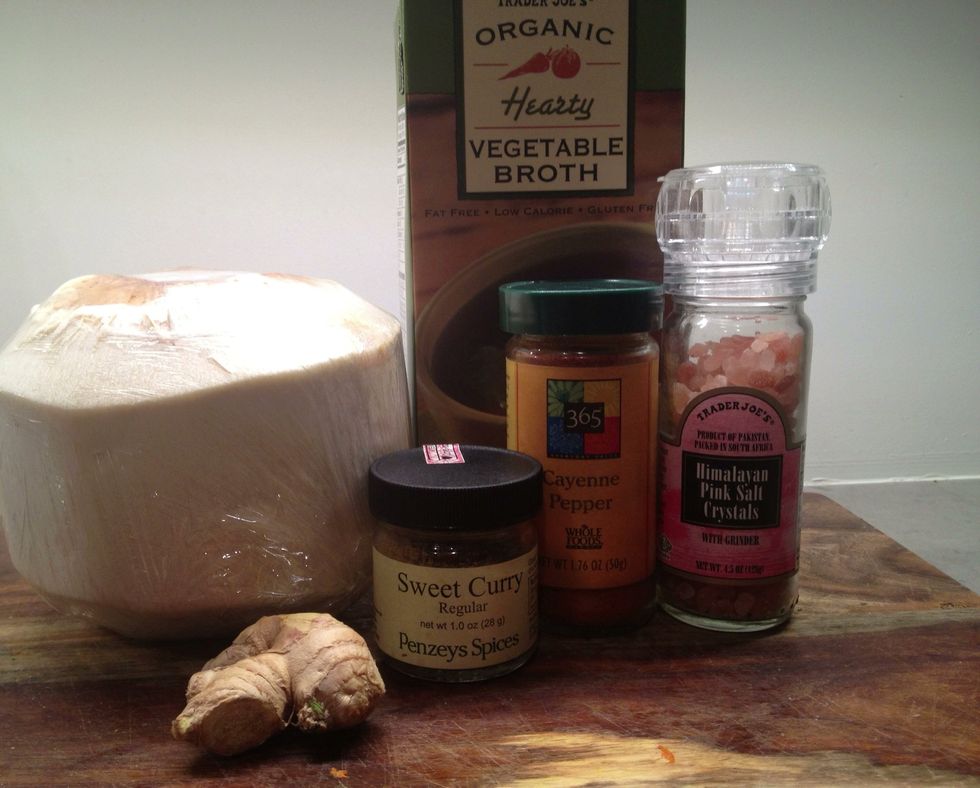 Gather all the supplies...
Truthfully only 3 ingredients are vital: ROASTED SQUASH, BROTH and COCONUT MEAT. It will still taste amazing if you keep it super simple. Clean. Vegan. Yumminess.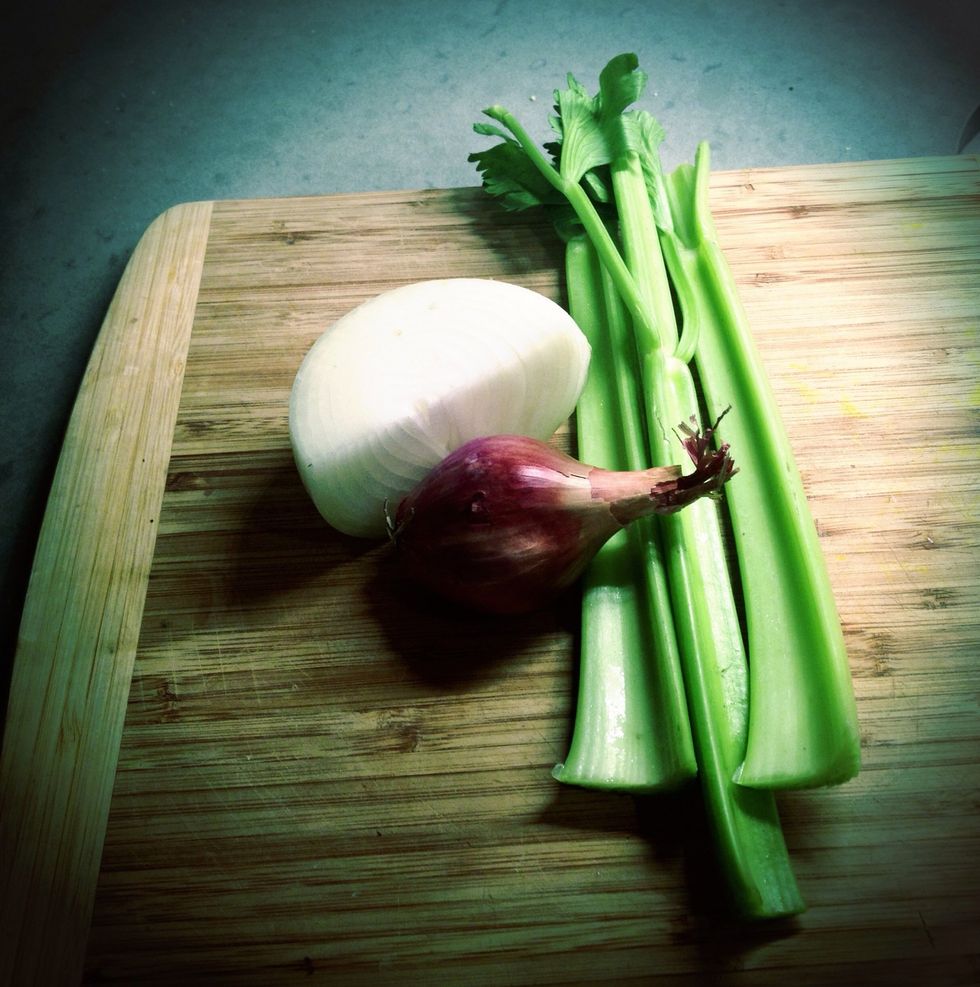 I only used half an onion today. Make sure to peel the outer skin of your shallot. Shallots are like small flavorful onions. They have a slightly sweet and garlicky taste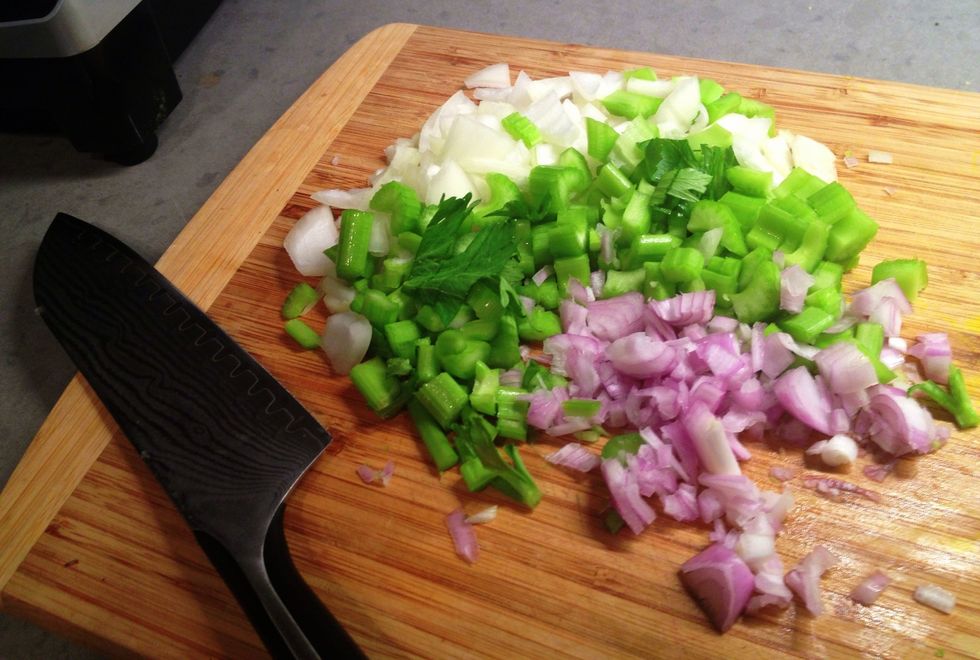 Roughly chop your veggies...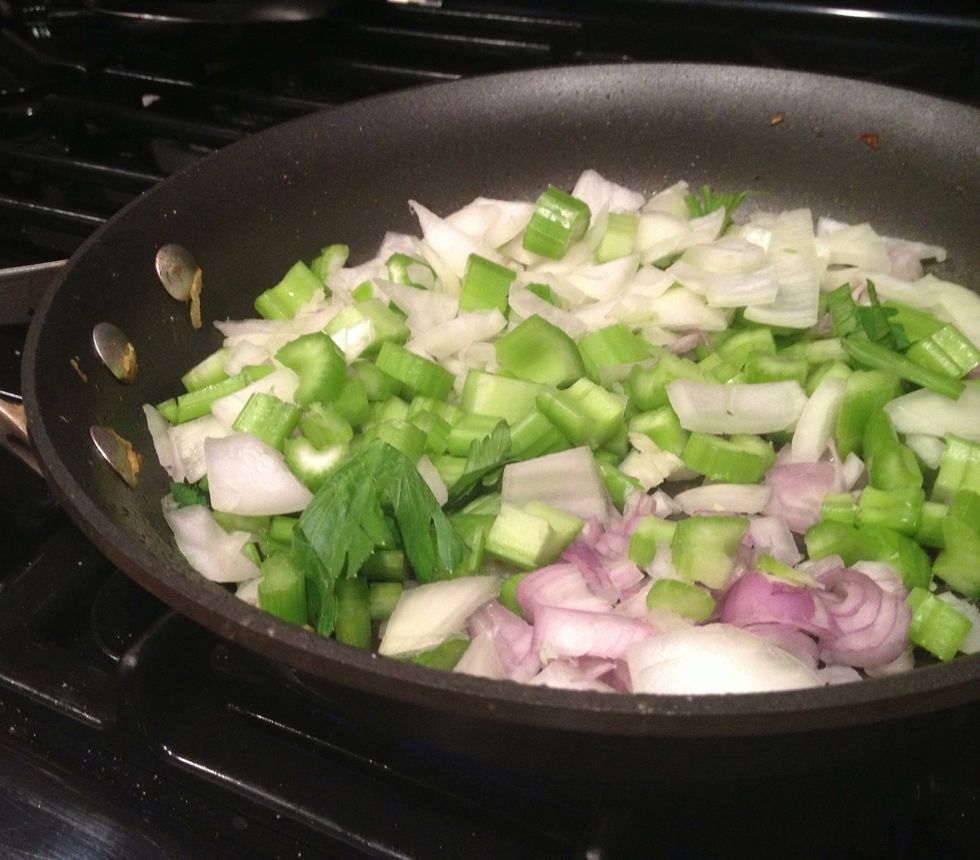 And add them to a deep pan or soup pot with a touch of oil.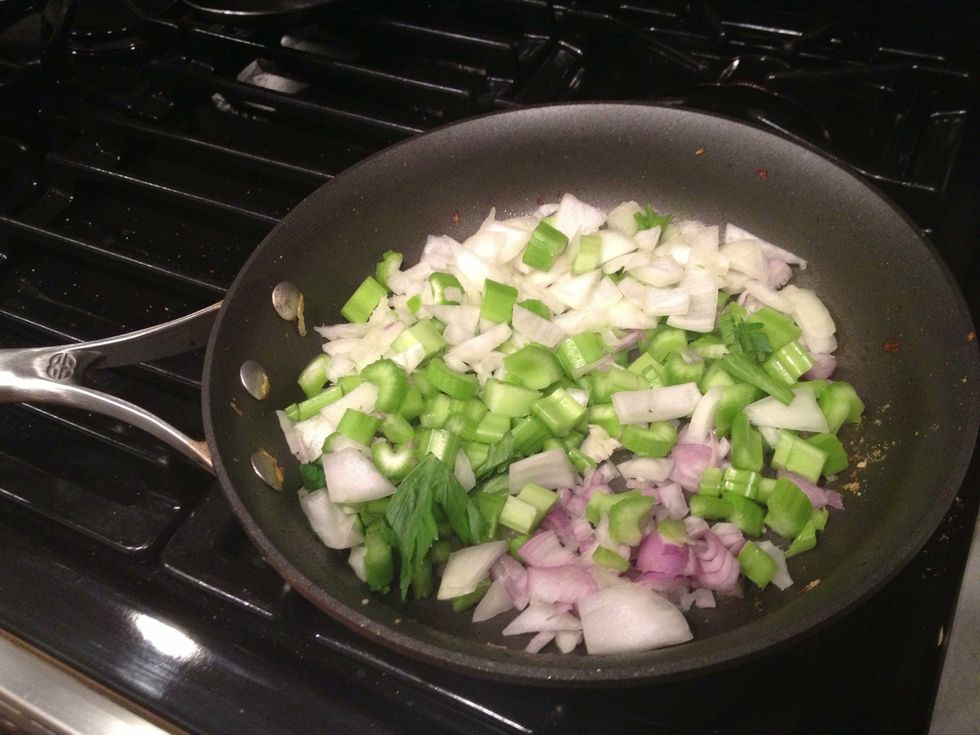 Start to sautée over medium heat. Meanwhile, preheat oven to 425 with the rack placed in the center.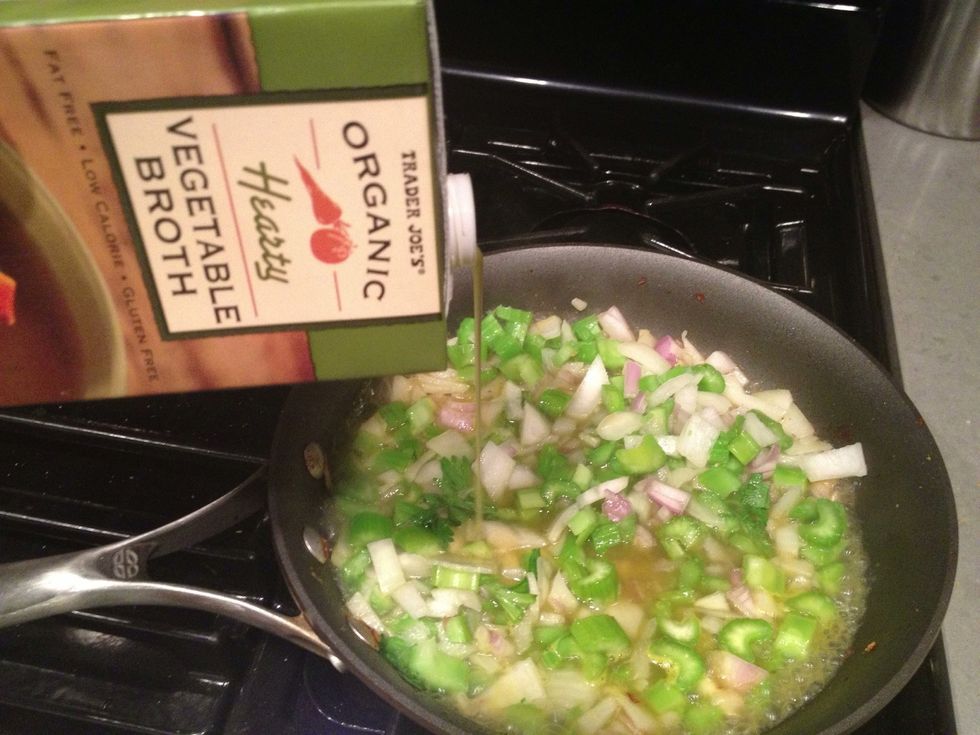 As the veggies begin to soften add liquid (I'm using vegetable broth today) to keep the mixture wet. Then the veggies can cook a bit more without browning.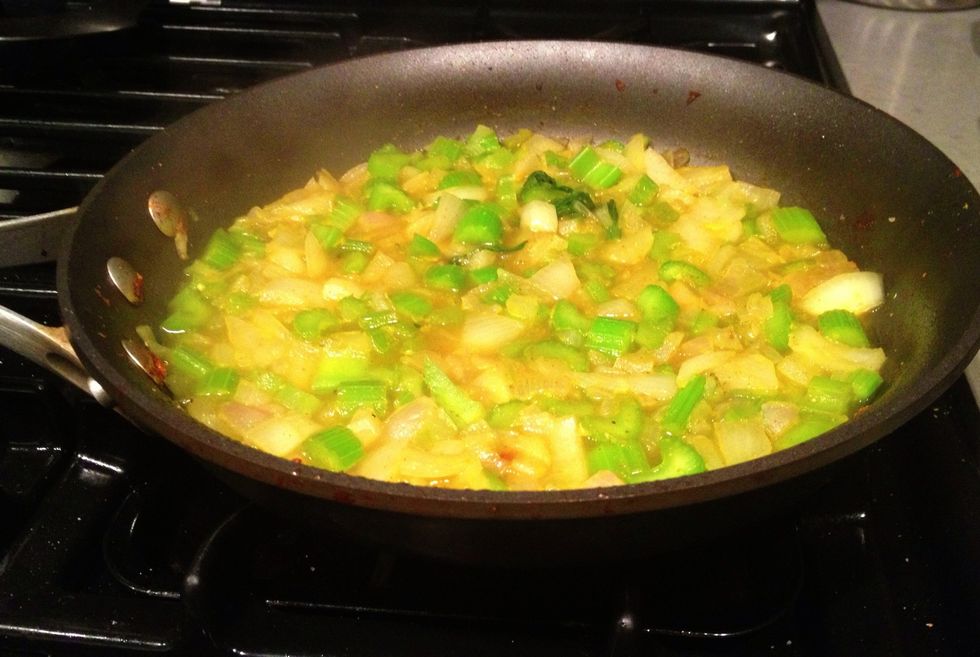 This is what it looks like after 8-10 minutes. Now just turn off the stove, and let em sit.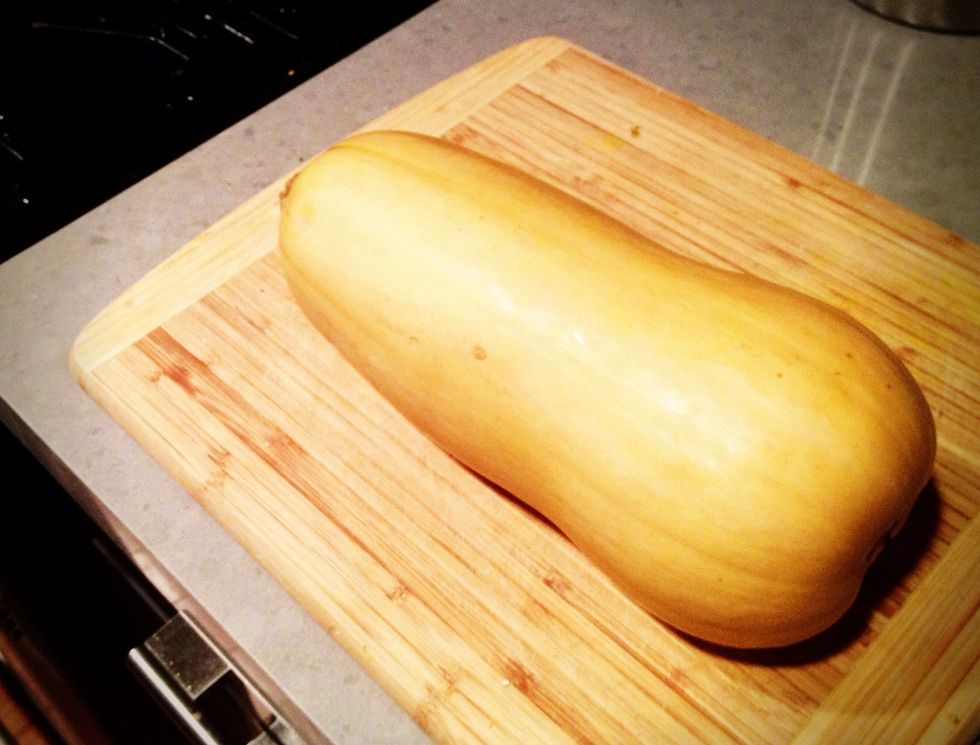 I've got this big 'ol squash, now what?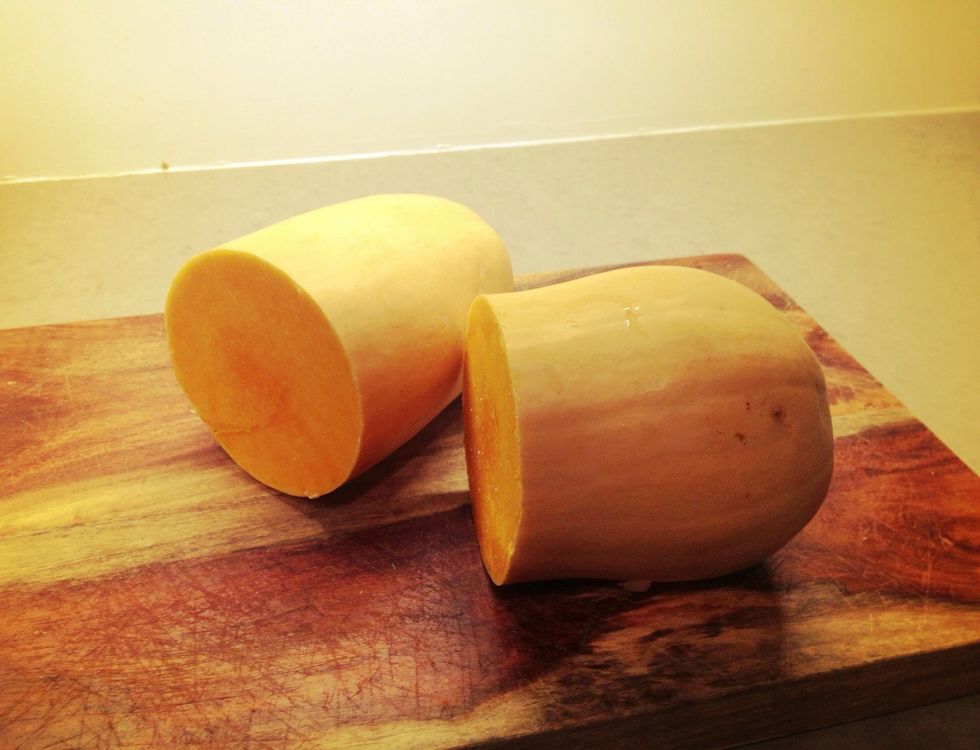 Make sure your knife is very sharp... And be mindful. Be deliberate with your cuts and the process will actually go quickly.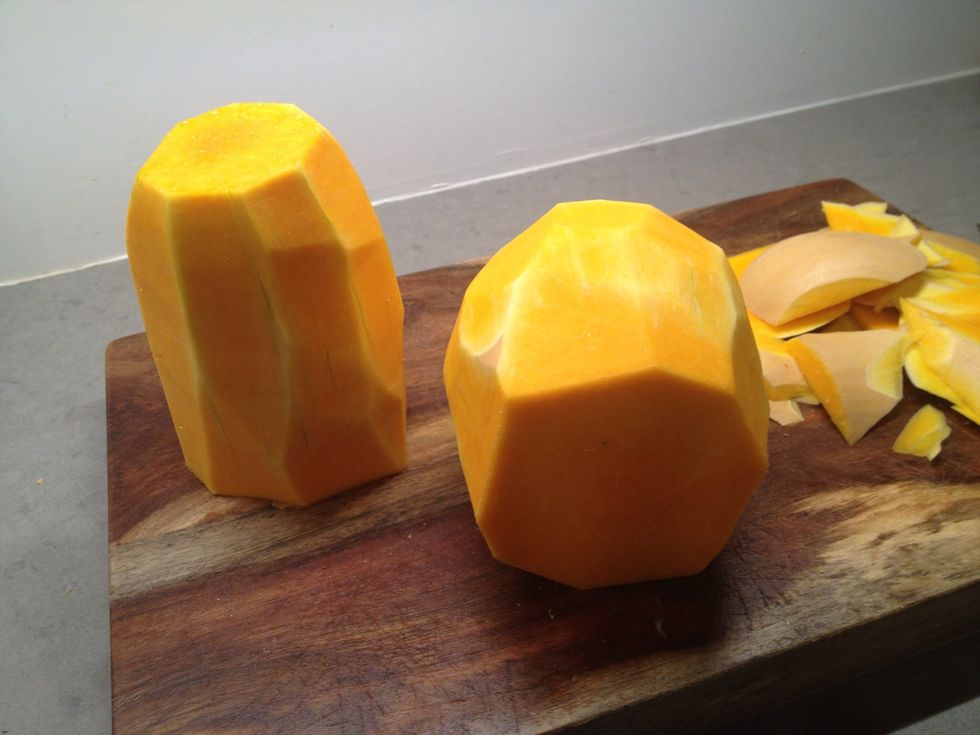 Peeled.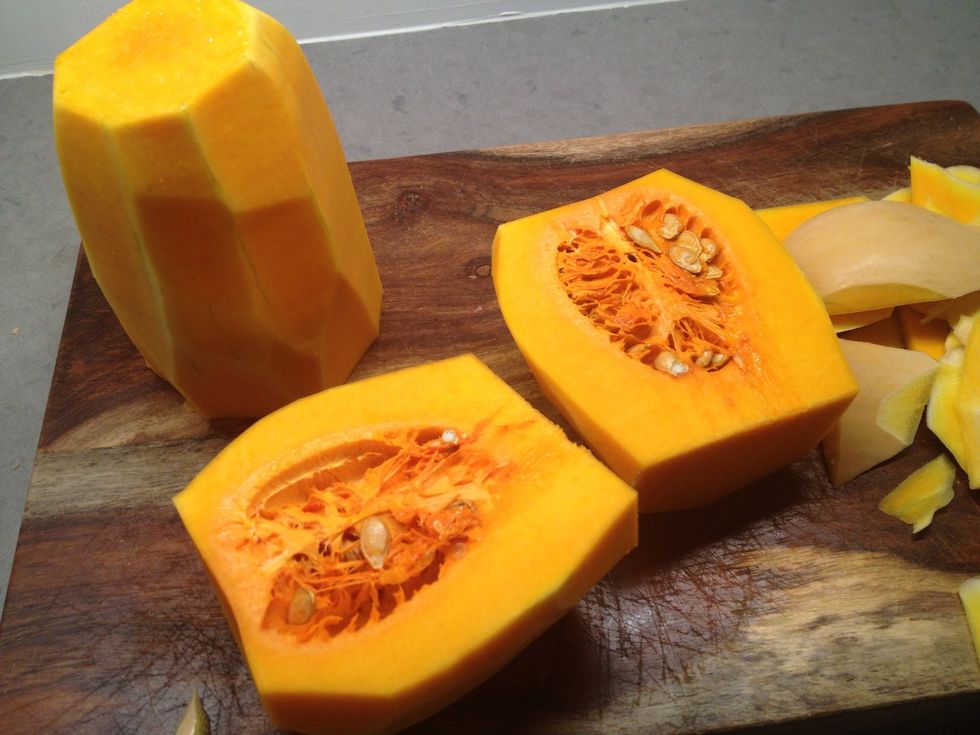 Only the round/bottom part contains seeds. Did you know this gourd is technically a fruit?! It's packed w/carotenoids which protect against heart disease.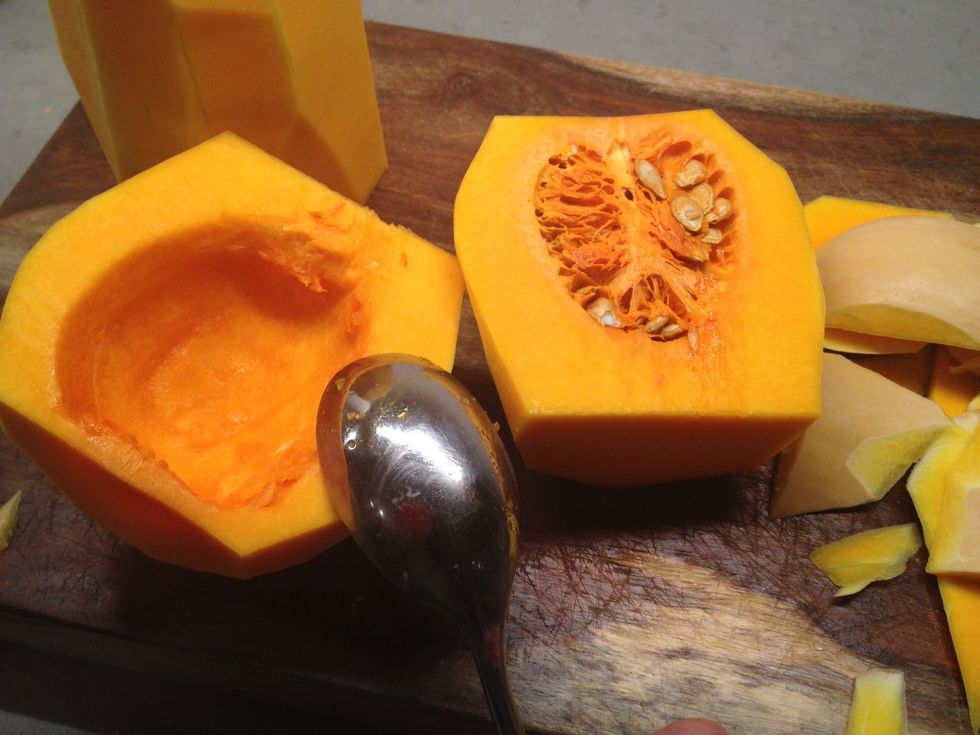 Super easy to scoop the seeds out with a regular spoon. (You could rinse and dry the seeds, then roast them to sprinkle as a garnish if you are feeling really fancy)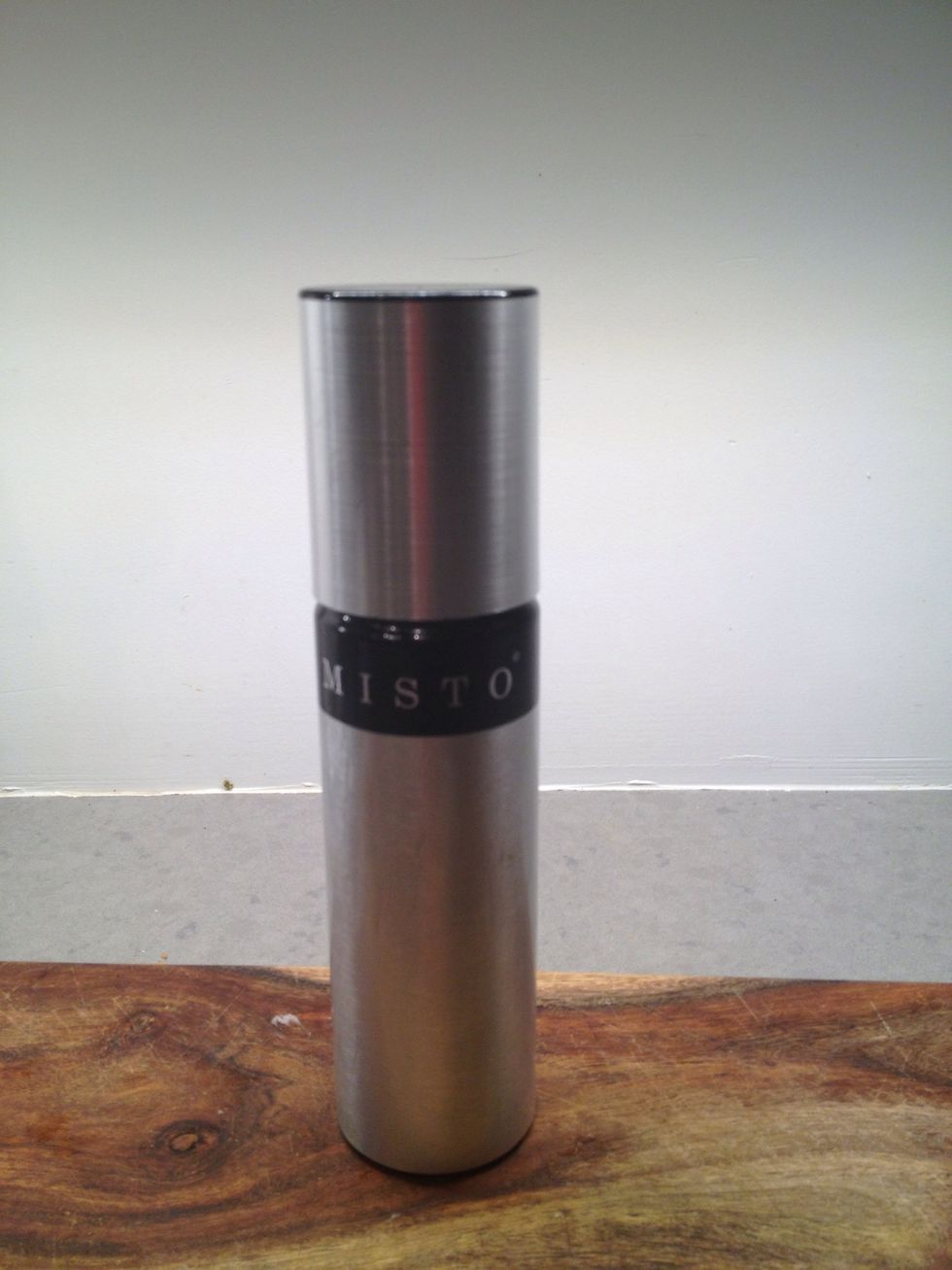 Here's my little friend, the Misto. Put any kind of oil in and pump it up-- it creates a nice spray without any added chemicals. (If using coconut oil warm it first to liquefy)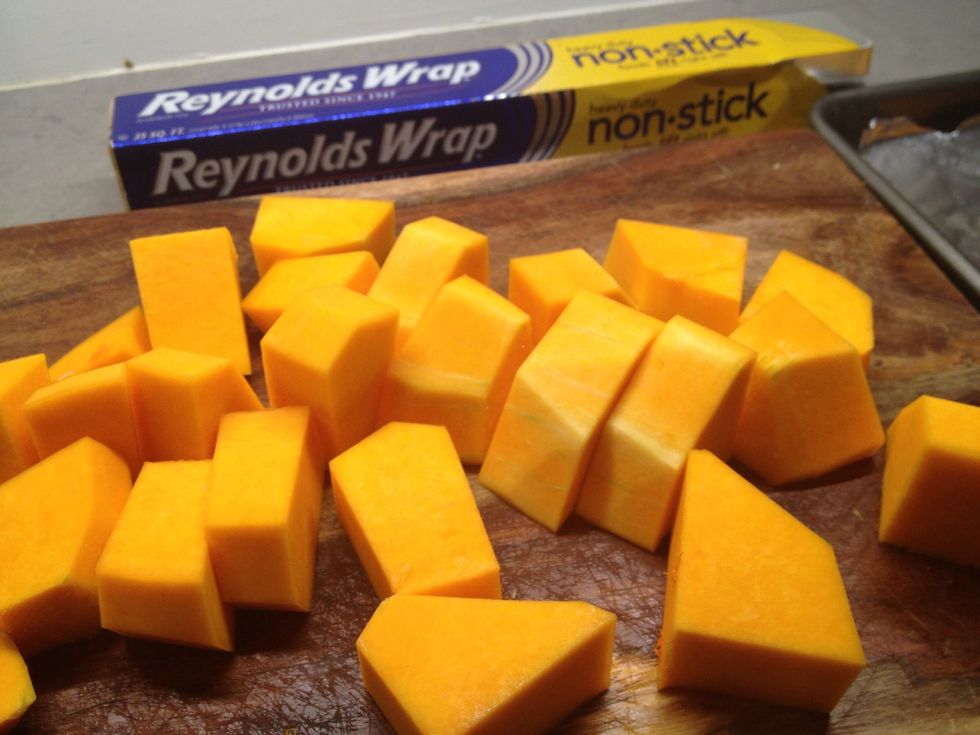 Squash is cut up! I use that fabulous non-stick foil to cover the baking sheet. (Parchment paper works too) and it's time to lightly coat the pieces with coconut or olive oil.
After 15-20 minutes use tongs or a spatula to turn the pieces of squash, then back in the over for another 15-20 minutes til it is soft and looks like this.
Its ok to put hot ingredients into a VitaMix w/ the lid in locked position. If you are using a regular blender or an immersion blender allow the stuff to cool before you puree.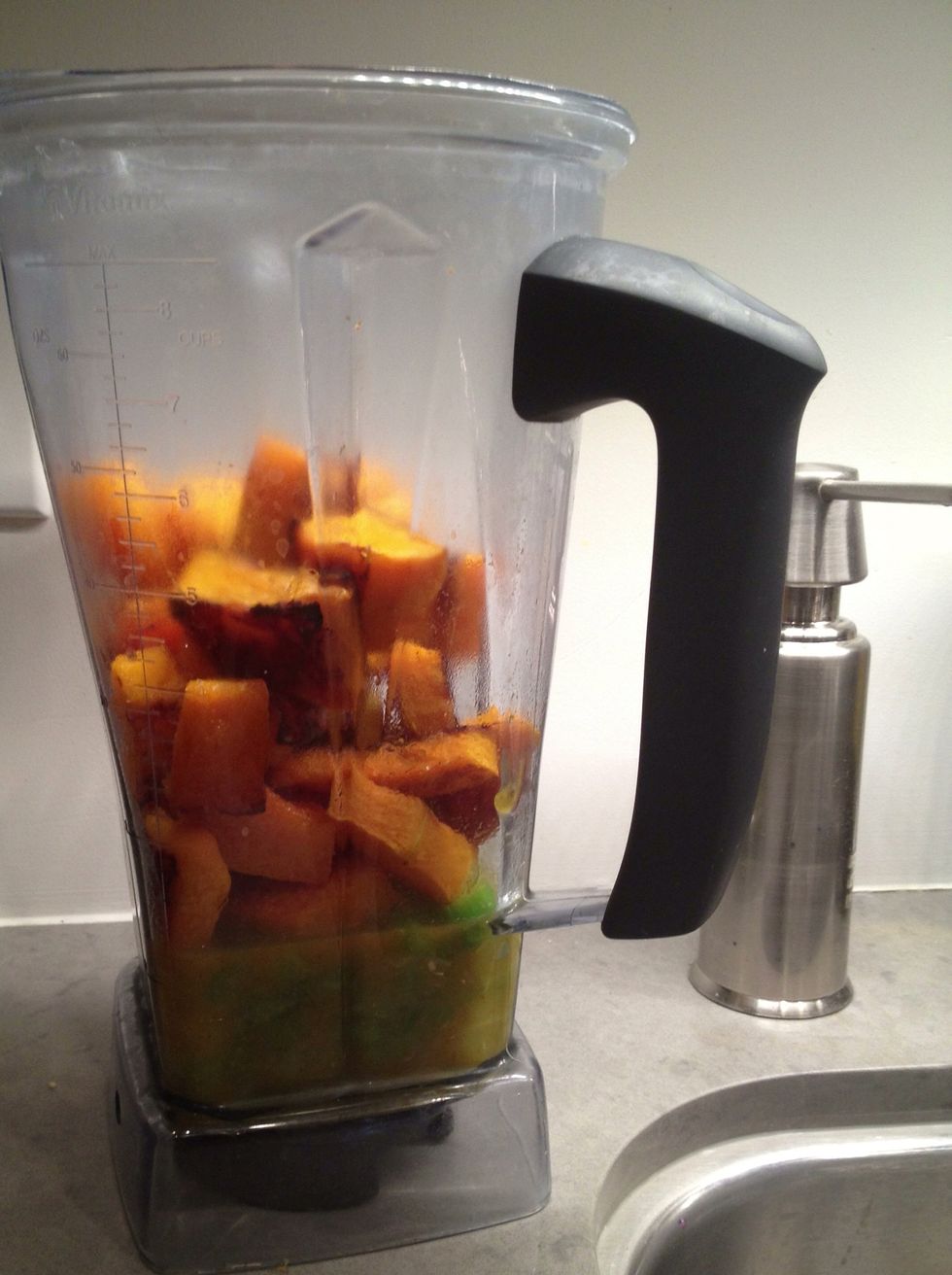 I gave the squash a nice pinch of salt and put it into the vitaMix with the veggies that were cooking in broth on the stove.
please use caution and common sense, ok? Do not blend hot ingredients unless using the appropriate appliance.
Here's what it looks like after about 45 seconds.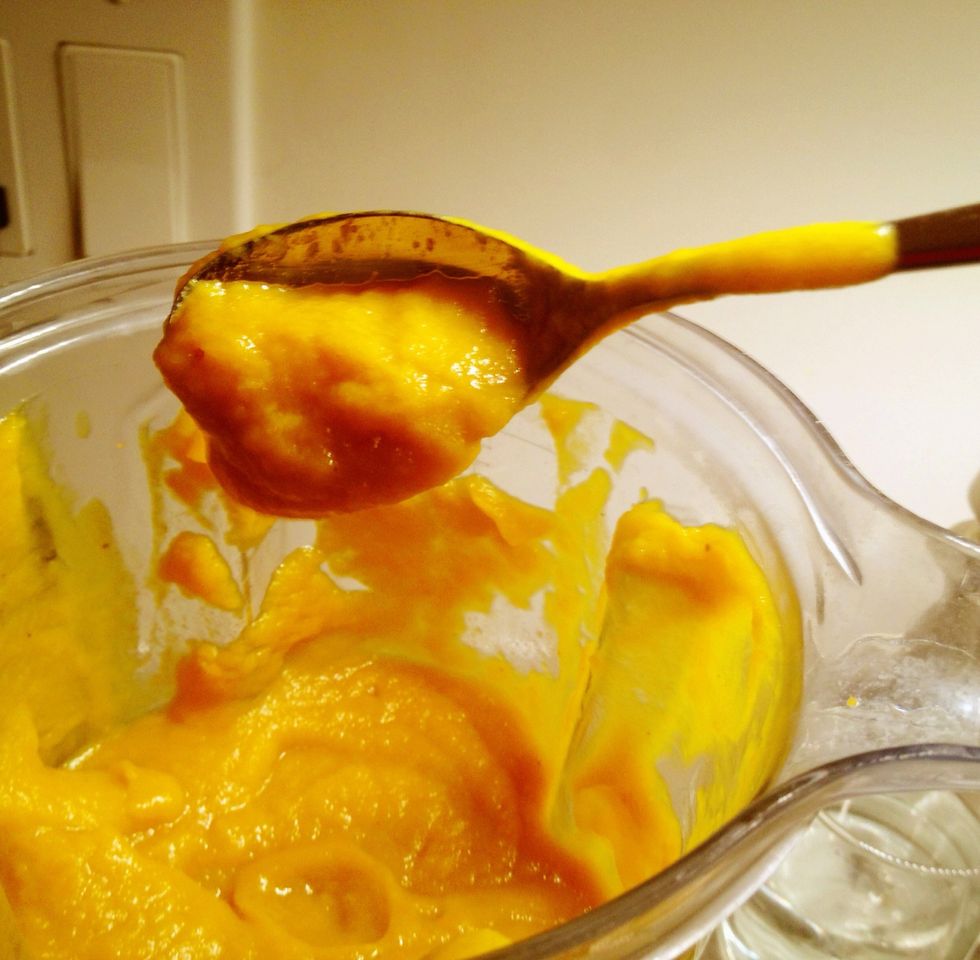 Yummmmy! Squash purée Now's a good time to add a pinch of curry powder and cayenne.
I drank the coconut water while I was prepping everything else.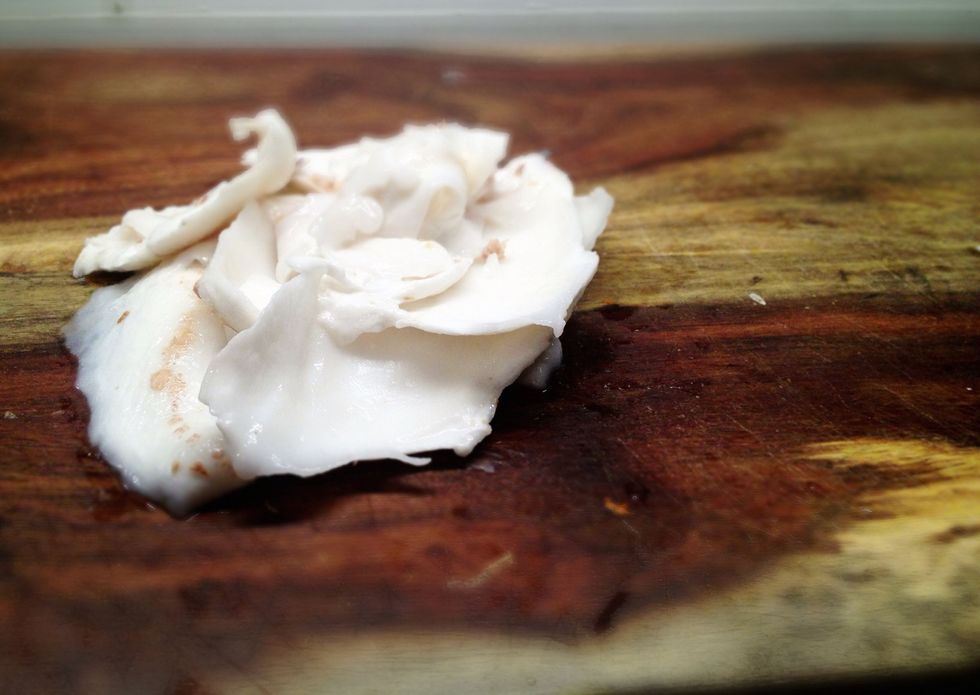 The texture of fresh coconut can range from gelatinous-custardy to firm and slightly rubbery. It had a mild sweet flavor is high fiber, minerals and has lots of healing properties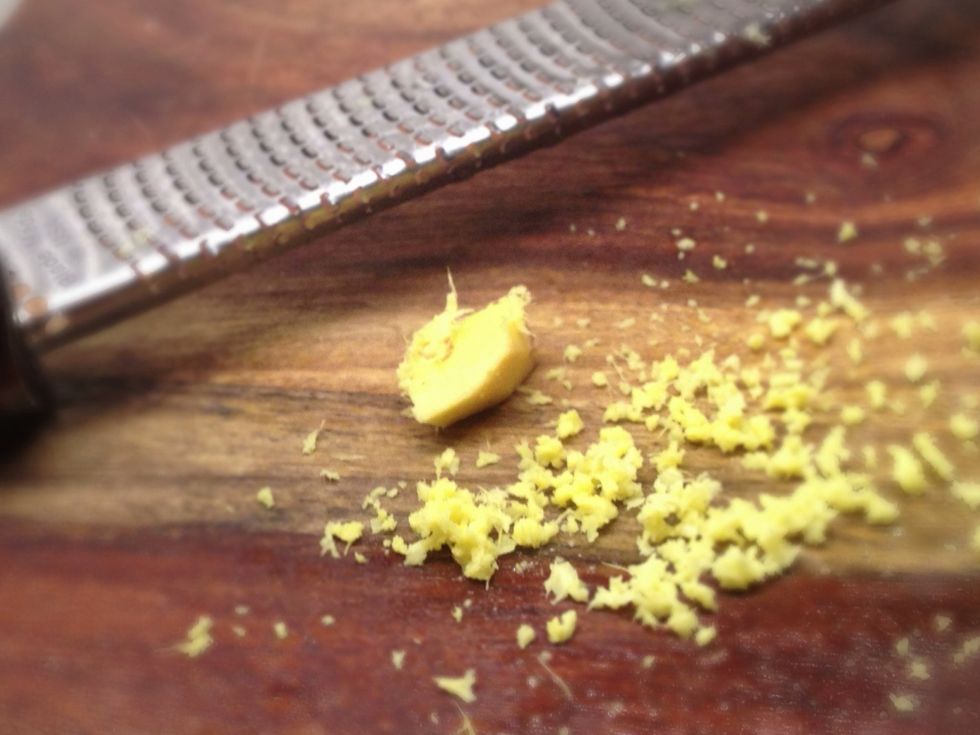 Here is what it looks like grated. Optional, of course. If you don't have a micro plane just peel the outer skin off and slice it very thin.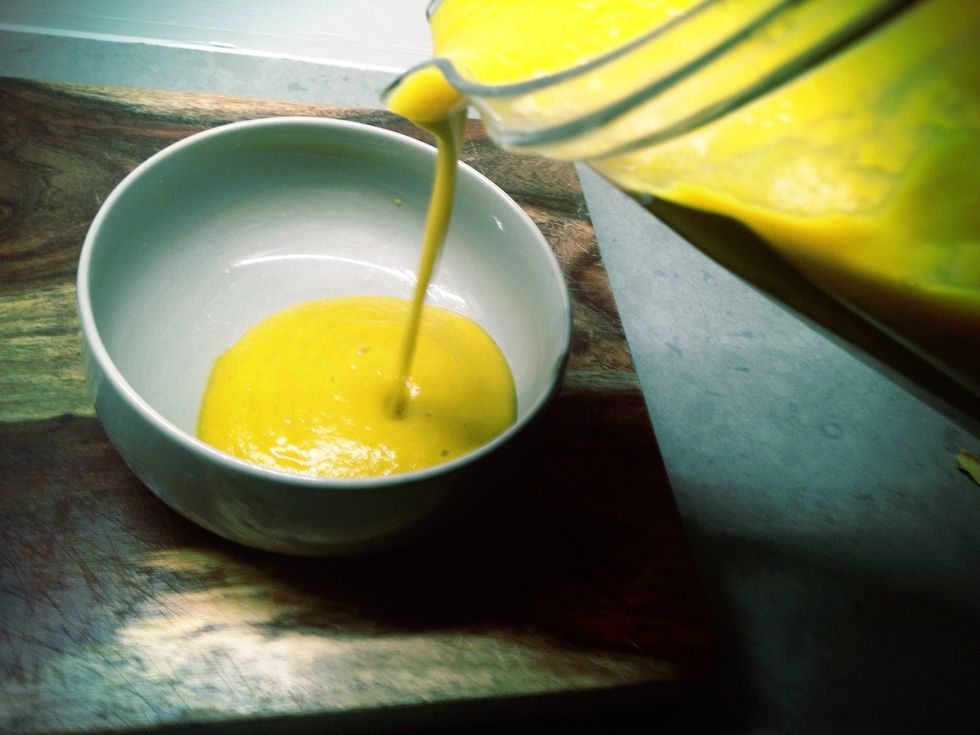 Add the coconut and ginger and give it all one more whirl in the blender. THIS is what it looks like -- ready to serve! Don't worry if you made too much. It freezes nicely.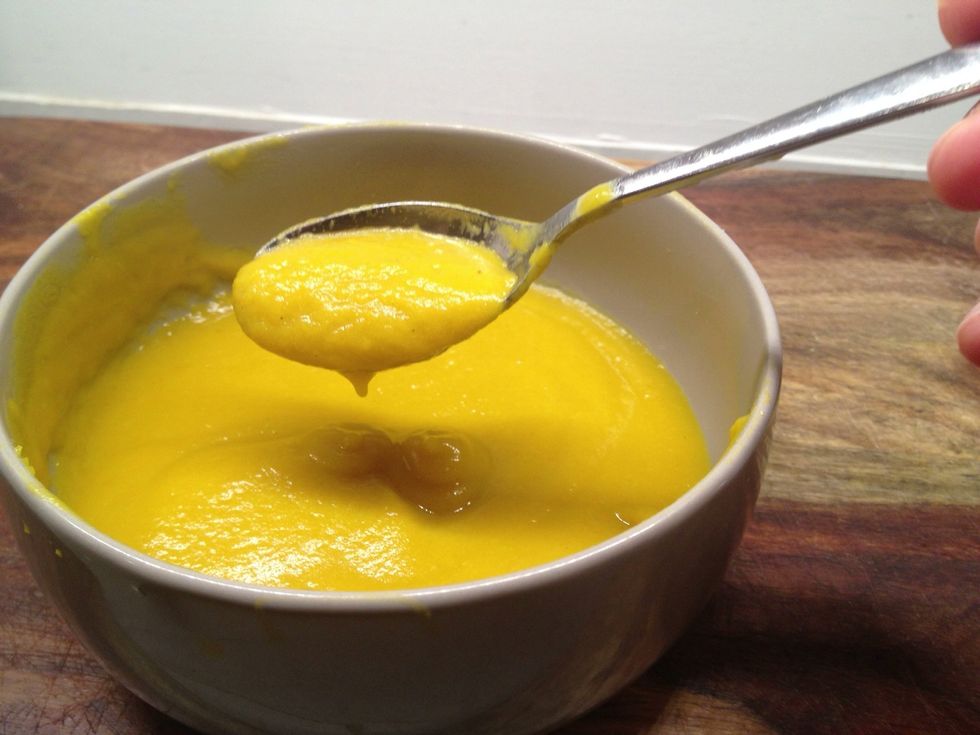 If your soup has cooled off, simply reheat it. Then serve yourself a giant bowl! Store the rest in glass jars in your fridge for up to a week.
You can try adding a dash of cinnamon, nutmeg and a splash of sherry or throw some wilted greens on top, garnish w smoked almonds. I hope you enjoy. Please like, subscribe and share the LOVE
1.0 Butternut squash
1.0 Shallot Chopped (optional)
4.0 Large celery stalks
1.0 Young Thai coconut
1.0 Coconut oil
1.0 Small onion chopped
3.0c vegetable broth or chicken broth
Fresh grated ginger (optional)
Curry powder (optional)
Cayenne pepper (optional)
Beth K
For me cooking is an expression of LOVE! I'm curious, grateful, always learning... and I'm especially fond of anything delicious, sparkly or well organized.