This recipe is from the kitchen of my friend Courtney! She introduced me to this dip in college, & now I'm obsessed!
6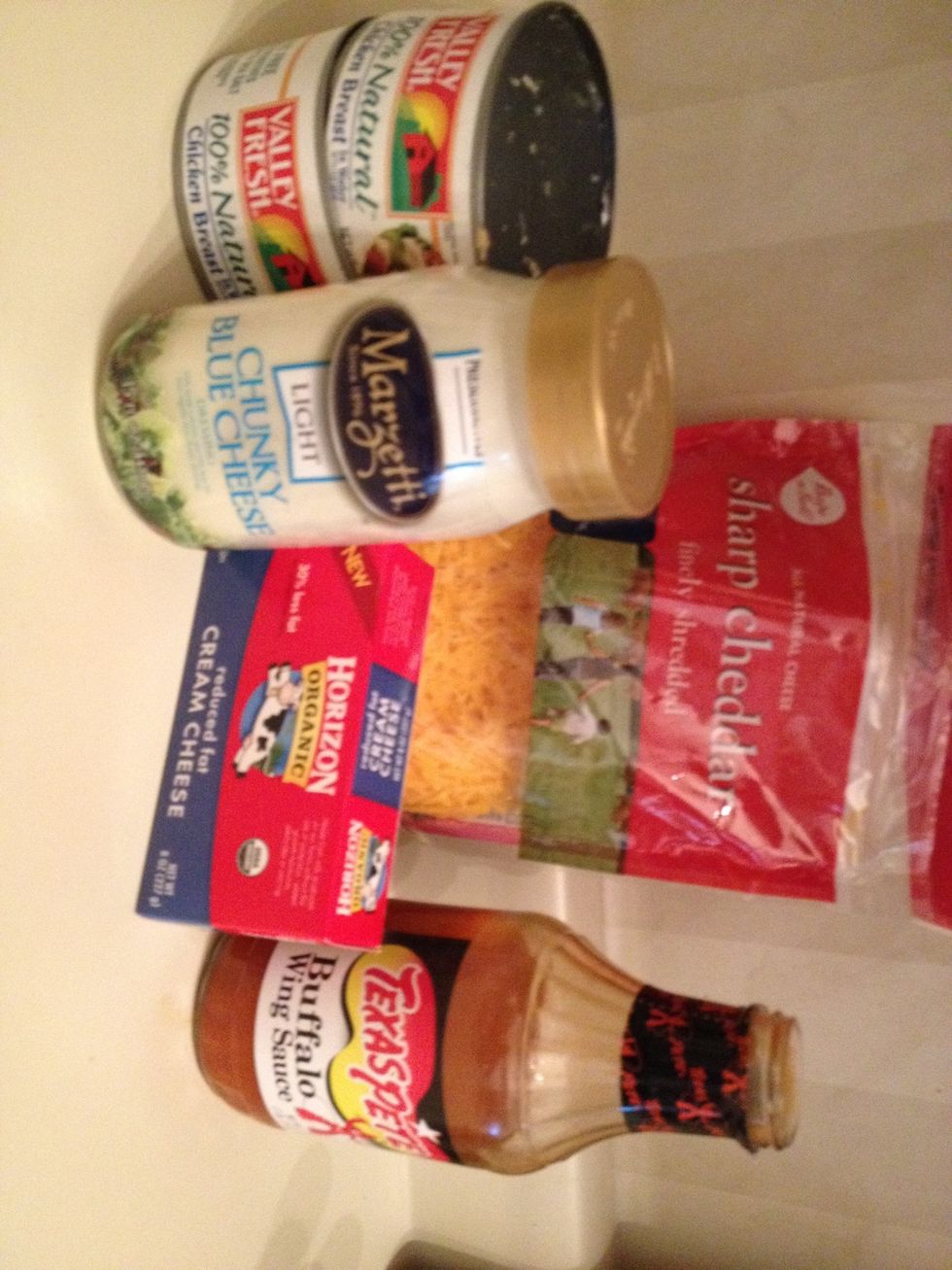 This is what you'll need for this recipe! Before I start, I preheat my oven to 350*F! The prep time is about 5 minutes. The cook time is 30 minutes.
You don't have to use the lite dressing, reduced fat cream cheese, or all natural chicken, but I try to just because it makes me feel better about snacking on the dip!!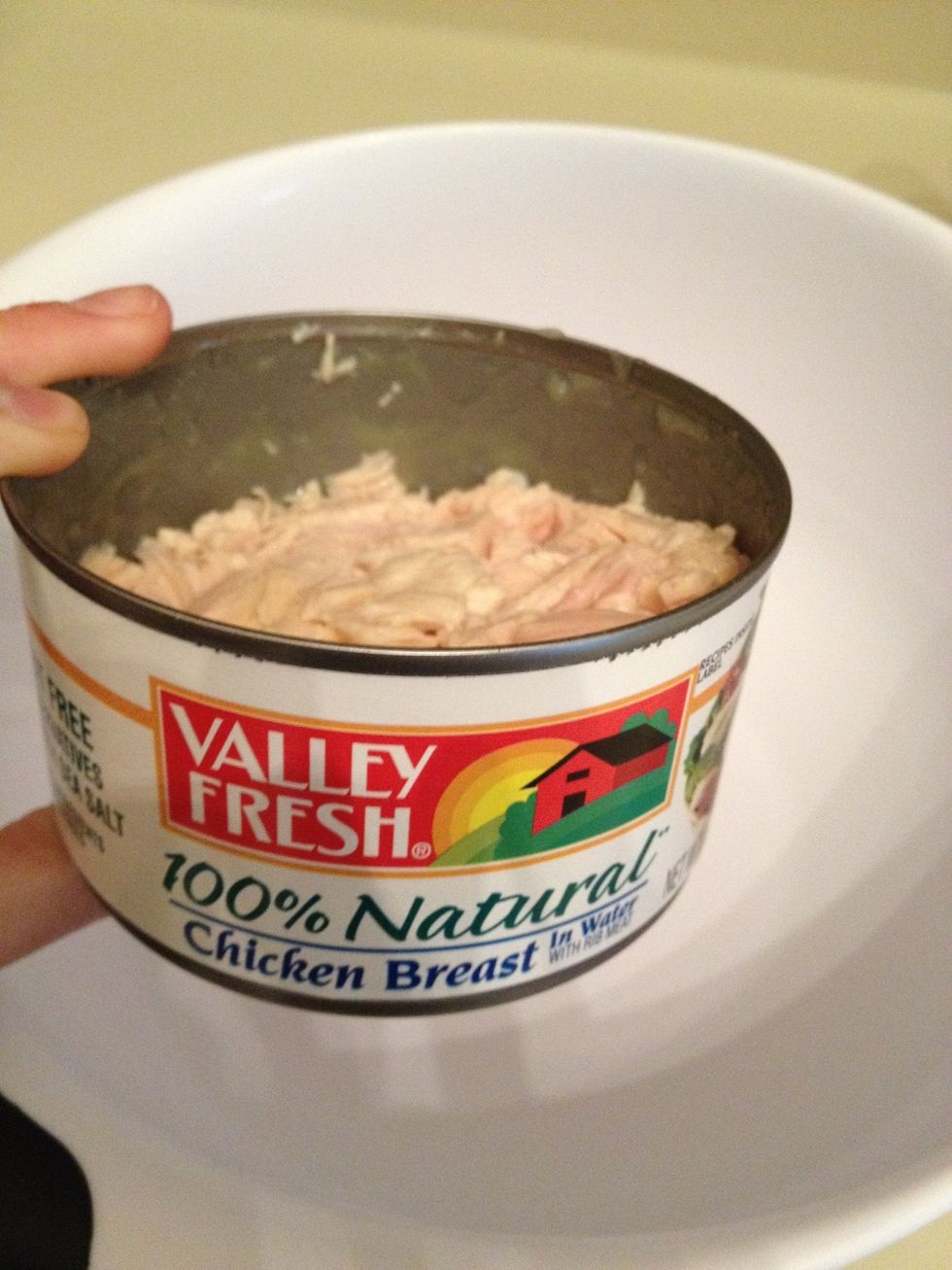 To make this Buffalo Chicken Dip quickly, use canned chicken breast. I use two 12.5 oz cans of 100% Natural Chicken Breast in water. Open, strain, and empty contents of cans into a large mixing bowl.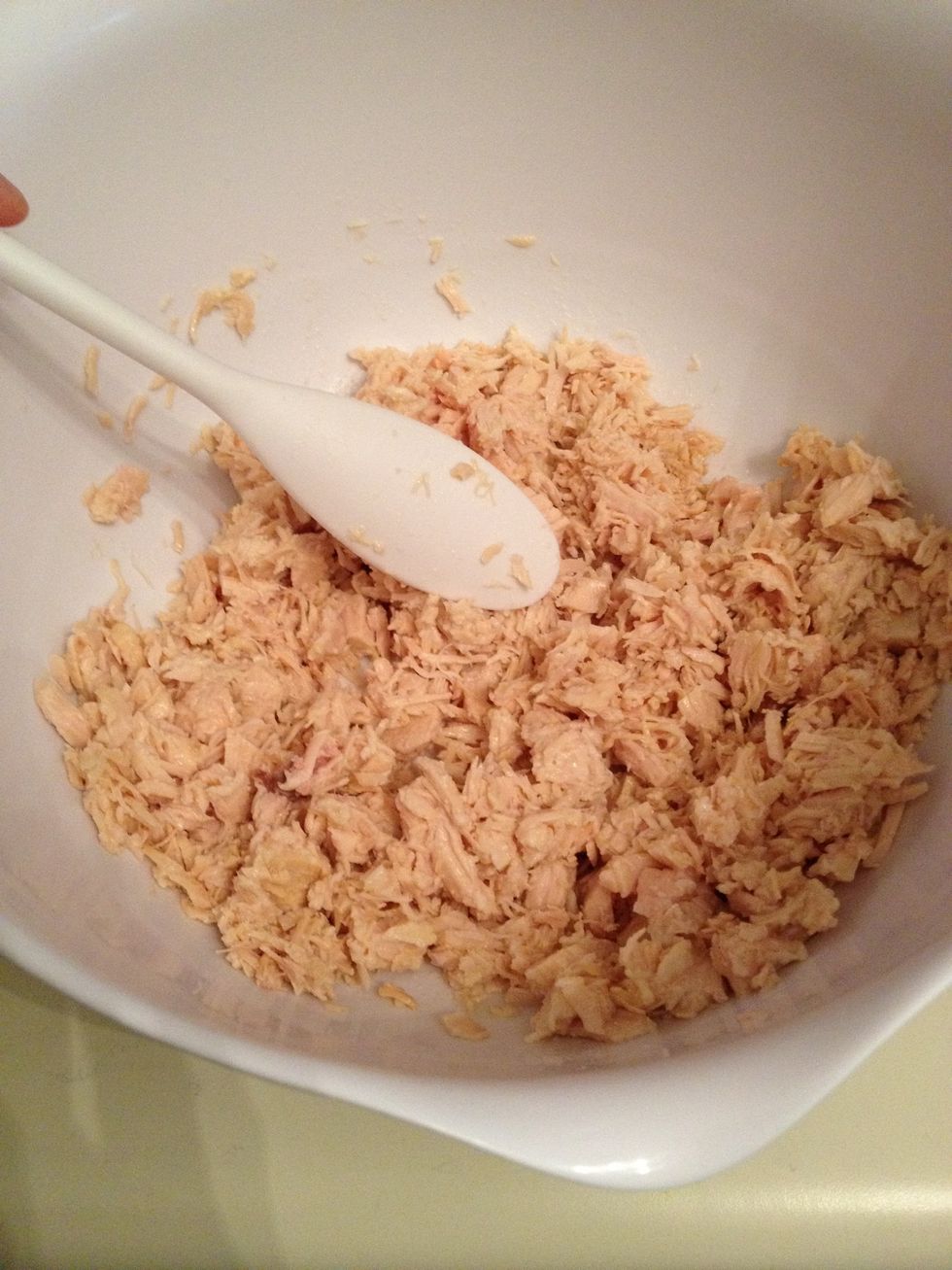 Break up the bigger hunks of chicken and stir until it looks like this.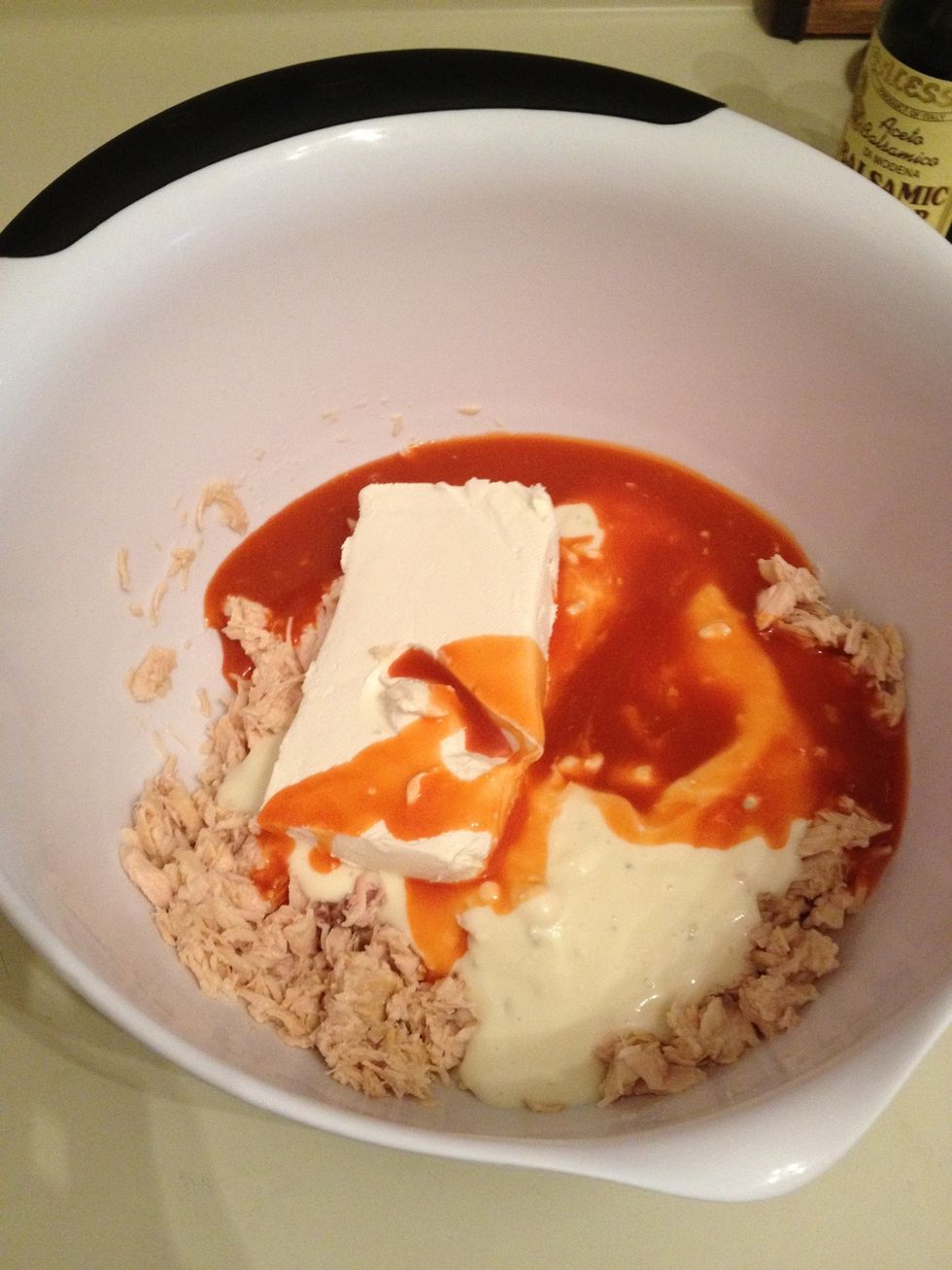 Add in 8oz of Reduced Fat Cream Cheese, 1 cup of Lite Chunk Blue Cheese Dressing, 1/2 cup of Texas Pete Buffalo Wing Sauce, & a small handful of Sharp Cheddar Cheese Shredded.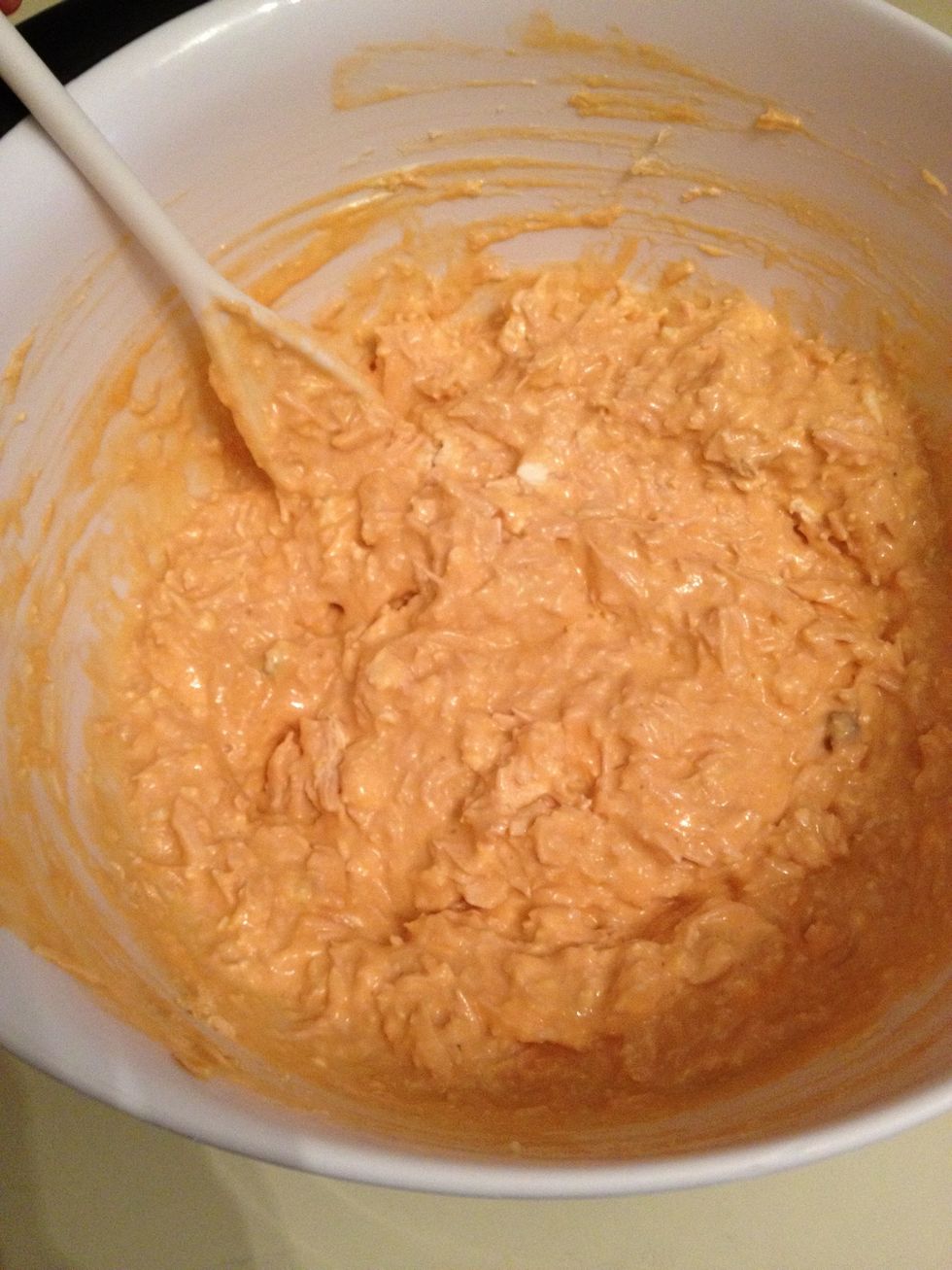 Mix until your concoction looks like this!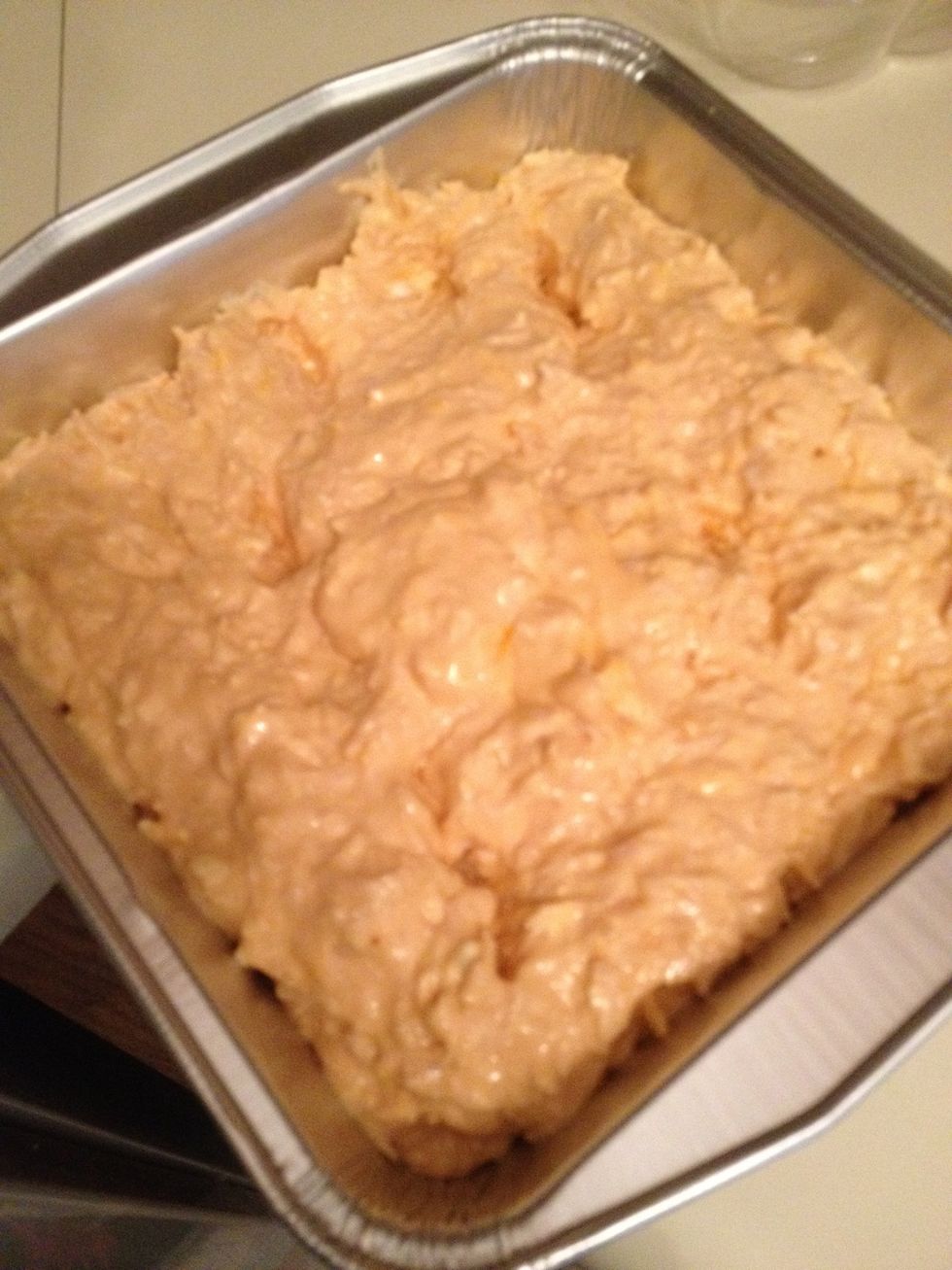 Transfer the contents of the mixing bowl to an oven safe pyrex dish or pan. Place the pan uncovered onto the middle shelf of your 350*F oven for 30 minutes.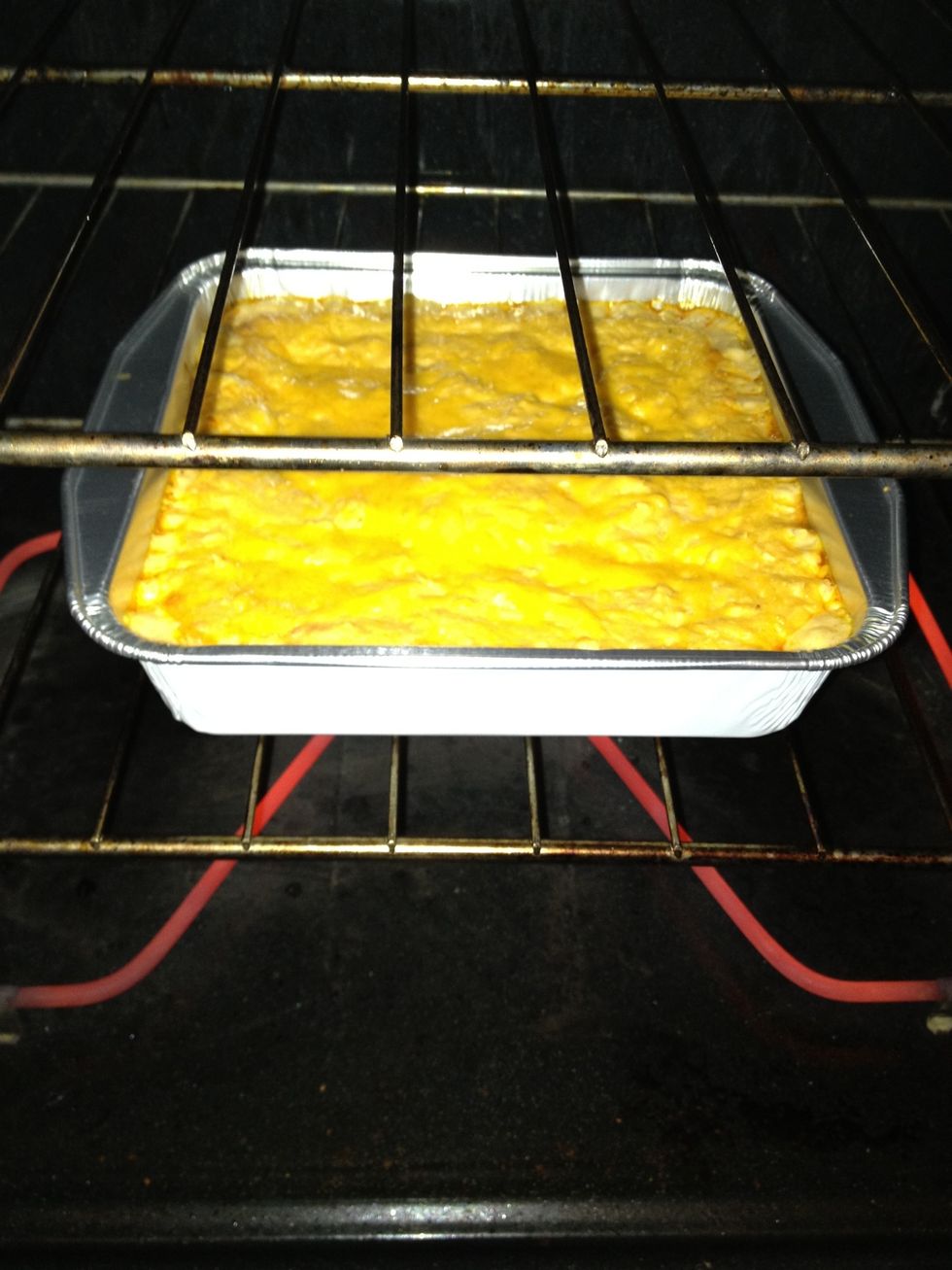 I check on the dip after approx. 20 minutes and add another small handful of Sharp Cheddar Cheese to the top and let it bake for the last 10 minutes.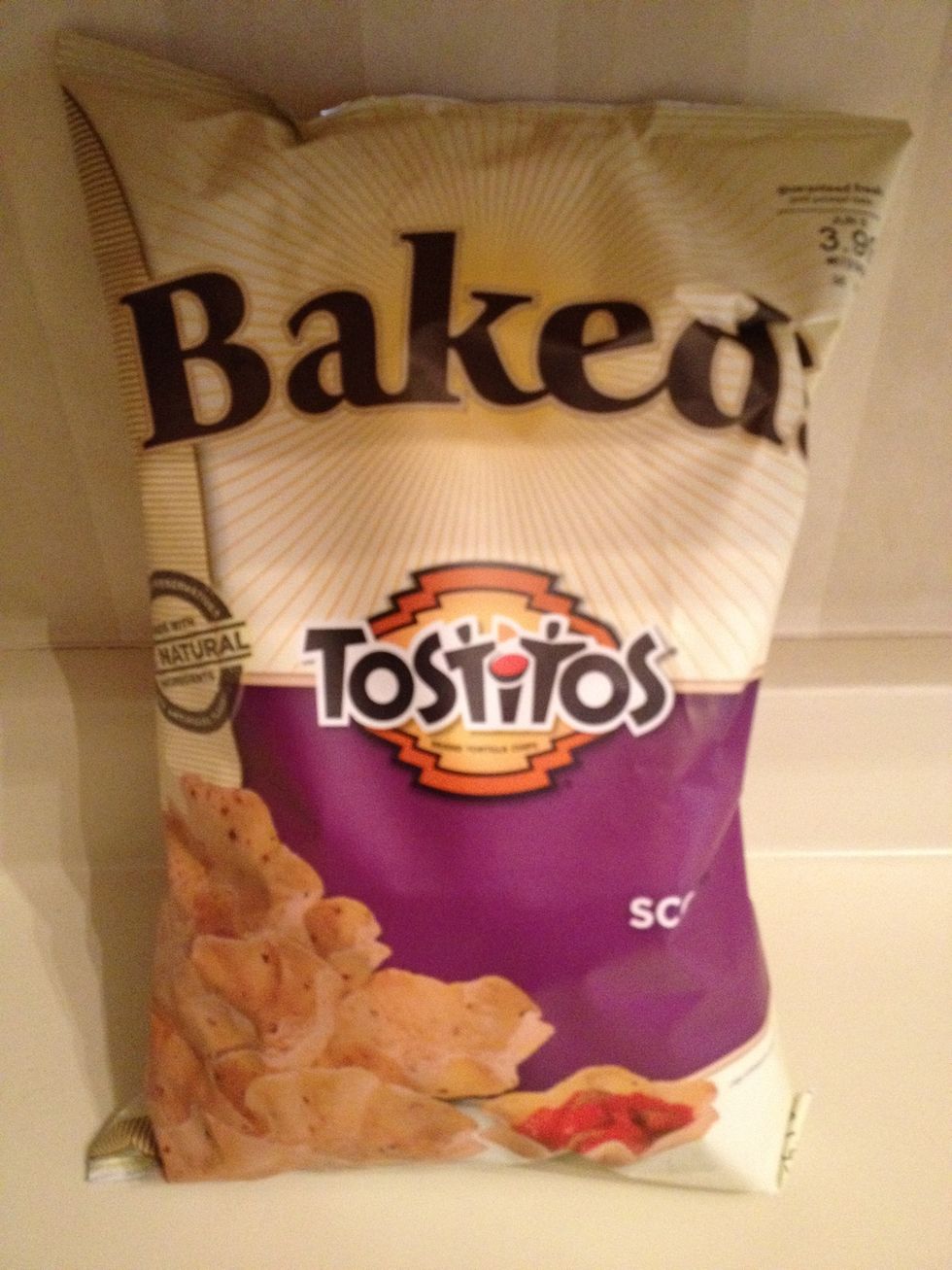 I use these Baked Tostitos Scoops for my dip!
Now, set you dip up in a decorative dipping dish surrounded by some yummy chips, sliced celery, &/or Frito's! This is a perfect dip for game watching, parties, & appetizers!
25.0oz Chicken Breast in Water (2 12.5oz cans)
0.0c Texas Pete Buffalo Wong Sauce
1.0c Lite Chunky Blue Cheese Dressing
8.0oz Reduced Fat Cream Cheese
1.0 Small Handful of Sharp Cheddar Cheese Shredded