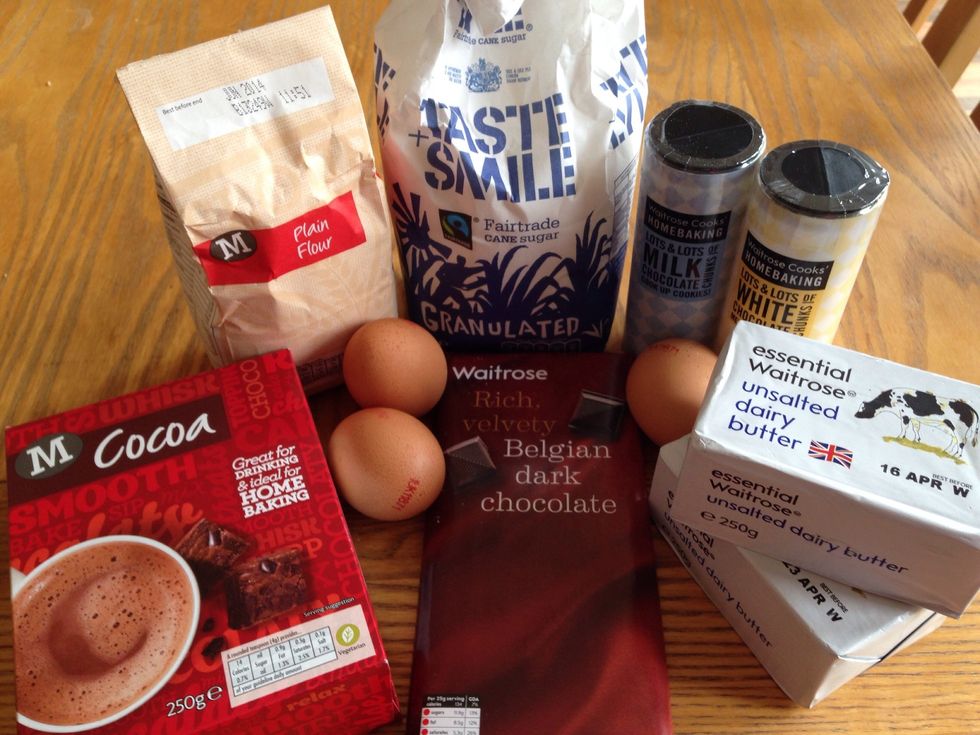 Collect all your ingredients and equipment. Preheat the oven to 180 degrees Celsius.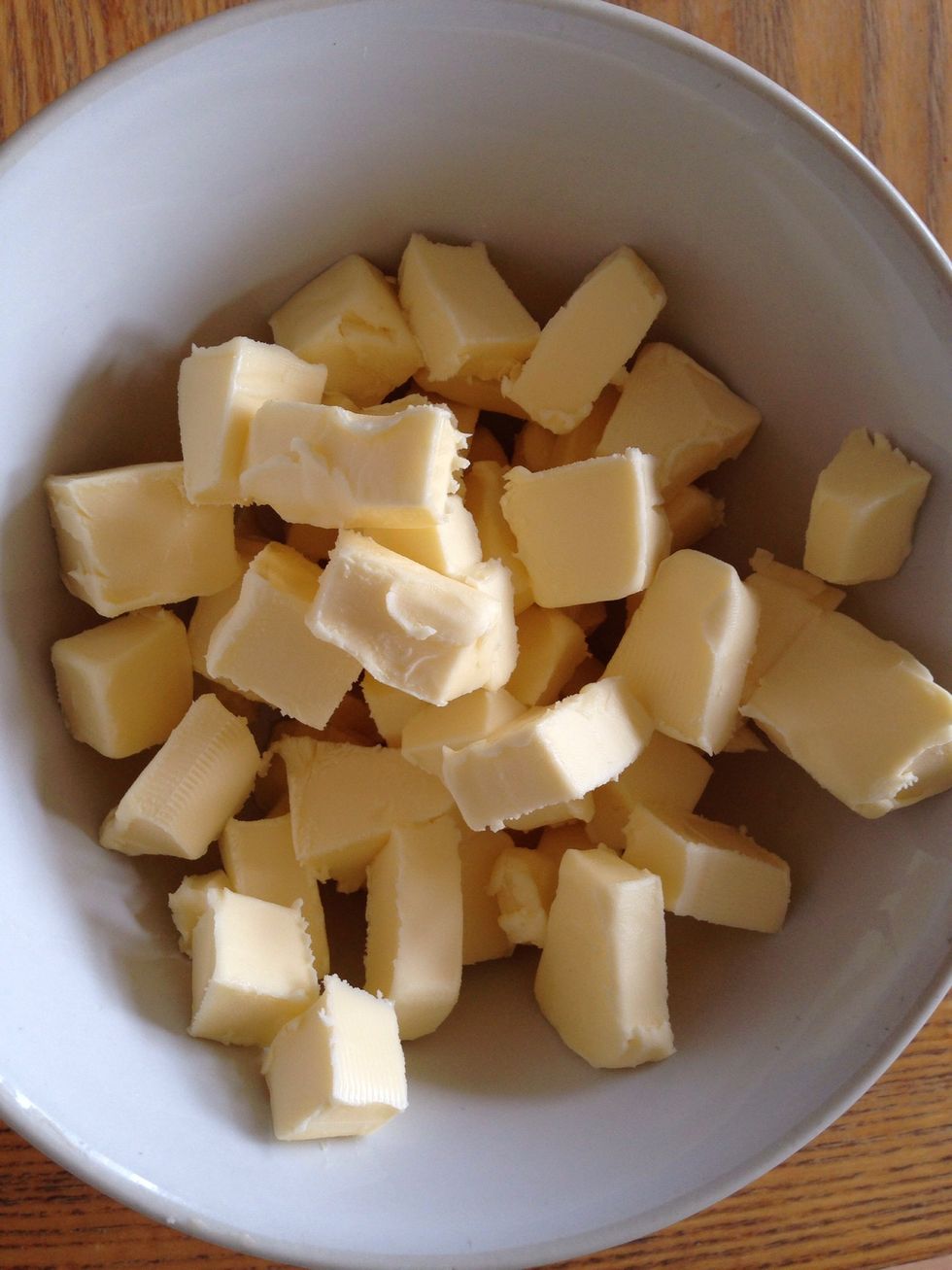 Chop up the butter into small cubes and put in a microwaveable bowl.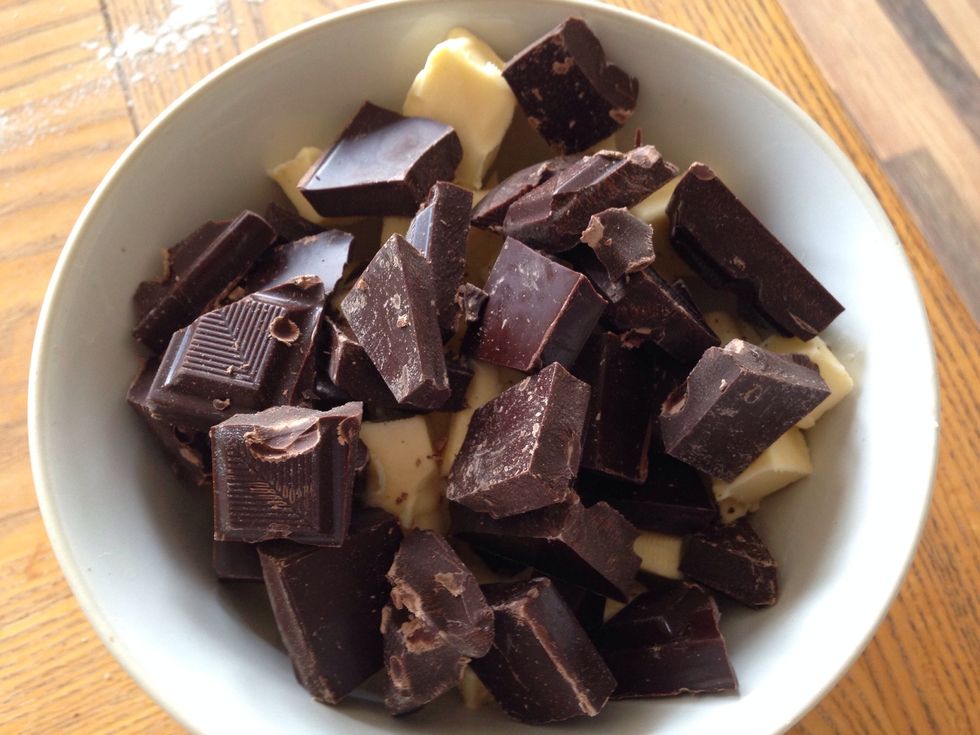 Now break the chocolate into small chunks and add to the butter cubes.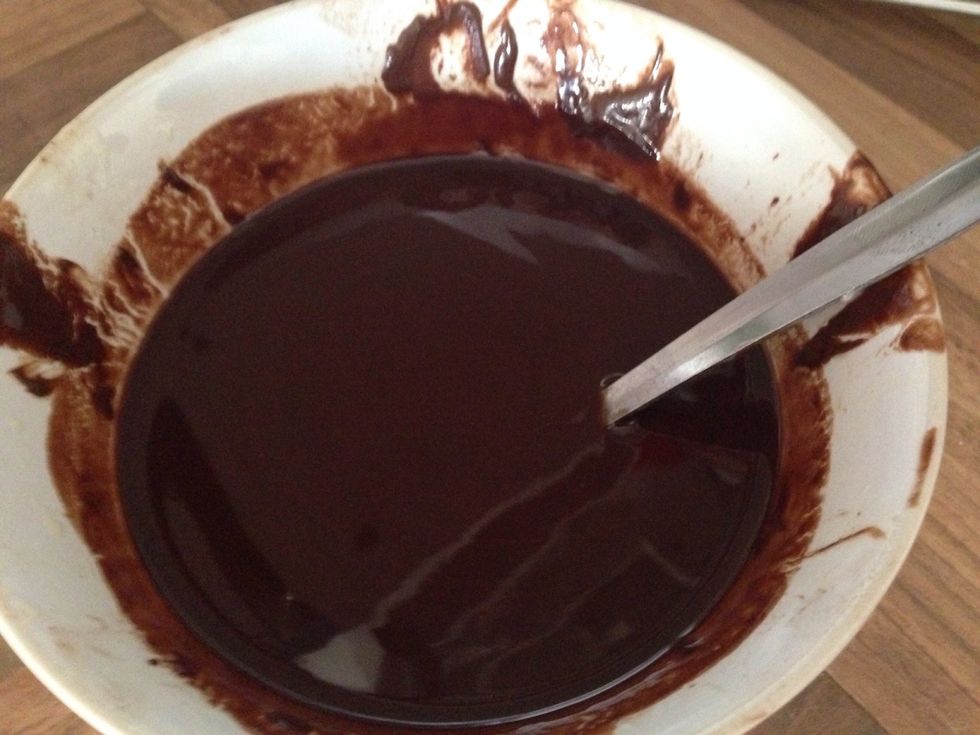 Microwave for 20 second intervals until the mixture is only just melted. Leave to cool at room temperature.
Put the sugar and eggs into a large bowl.
Whisk for 5-8 minutes, until a trail is visible for 1-2 seconds.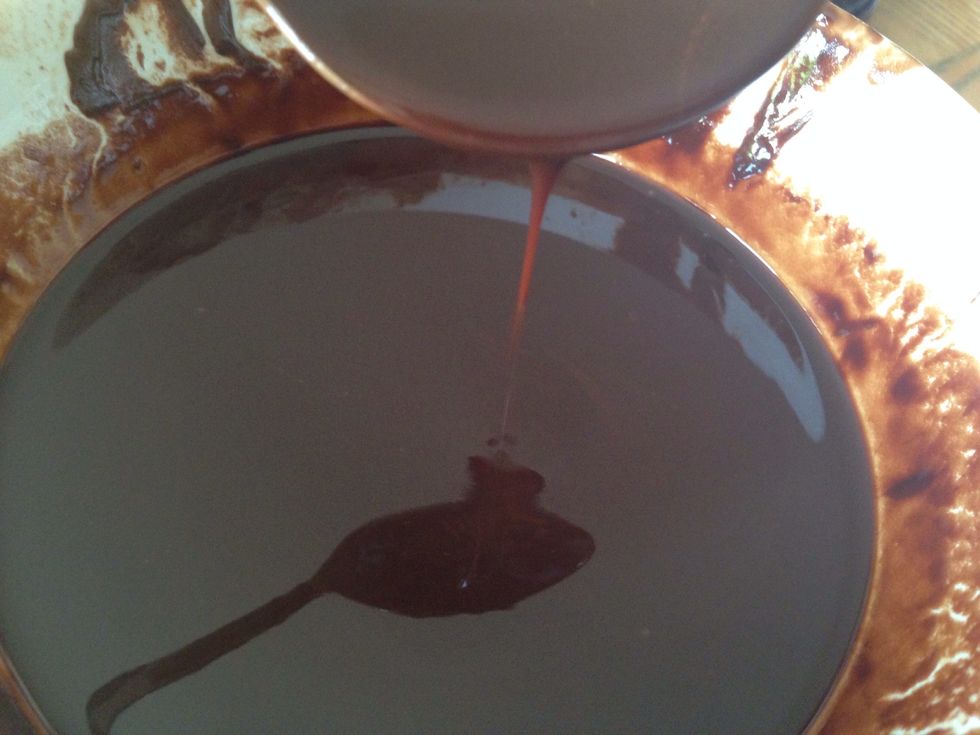 Using a plastic spatula or metal palette knife, fold in the cooled melter chocolate and butter.
Now sieve the cocoa and flour again, into the mixture. Fold in.
Add the white & milk chocolate chunks. Mix in.
Put in a greased bake tin.
Make sure you use everything! 😋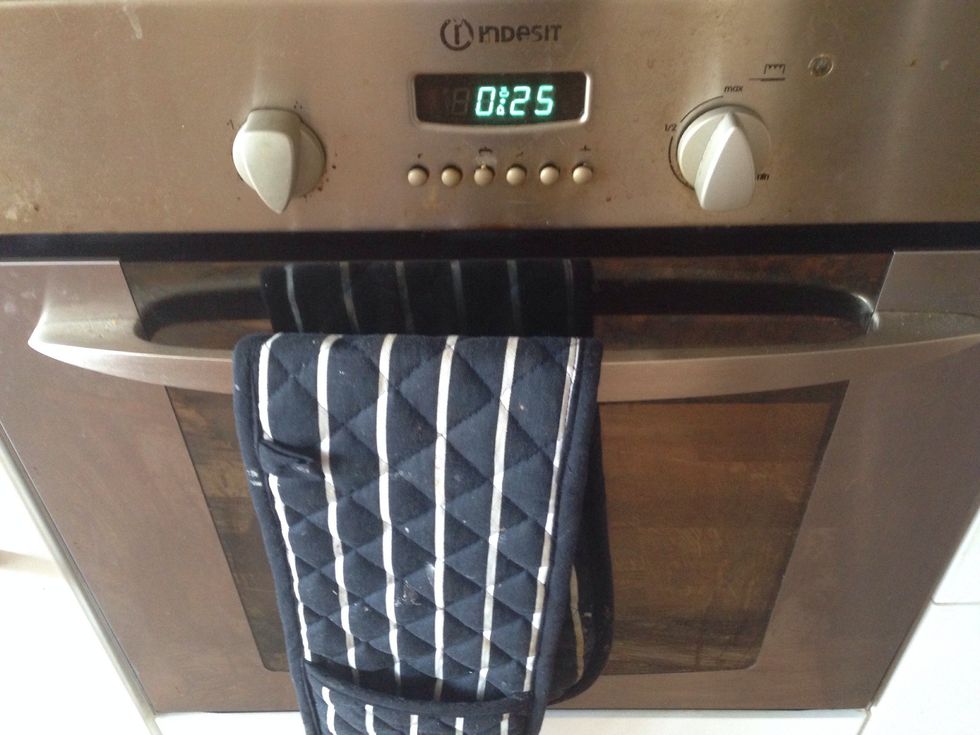 Cook for at least 30 minutes at 180 degrees Celsius. To test whether the brownie is ready, insert a knife if it comes out just dry, the cake is ready.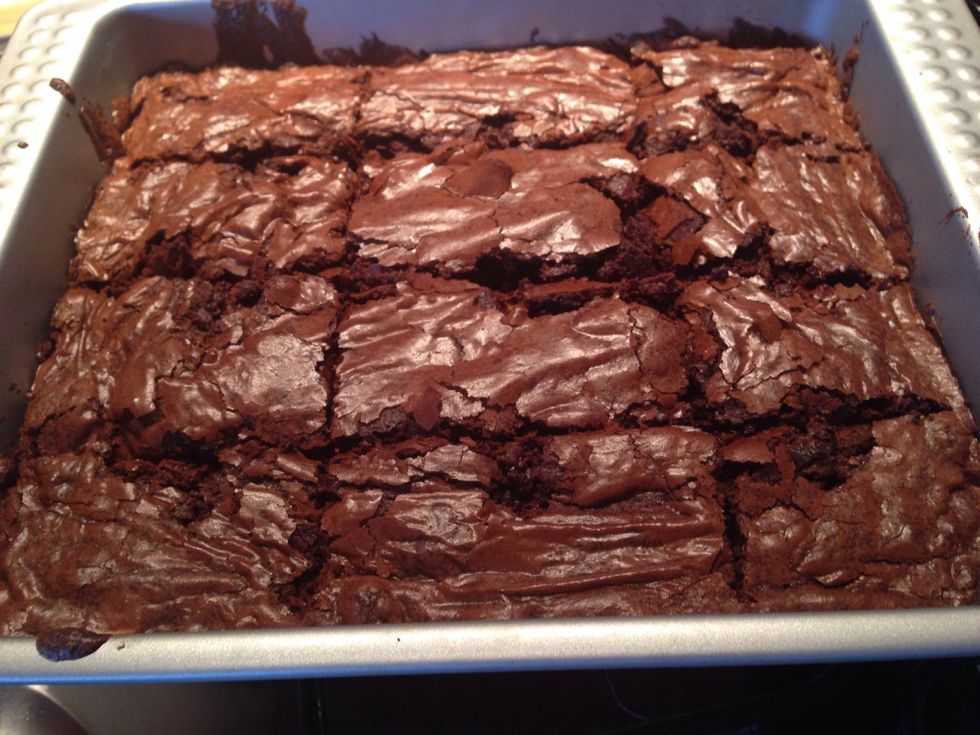 Take out, cut and leave to cool.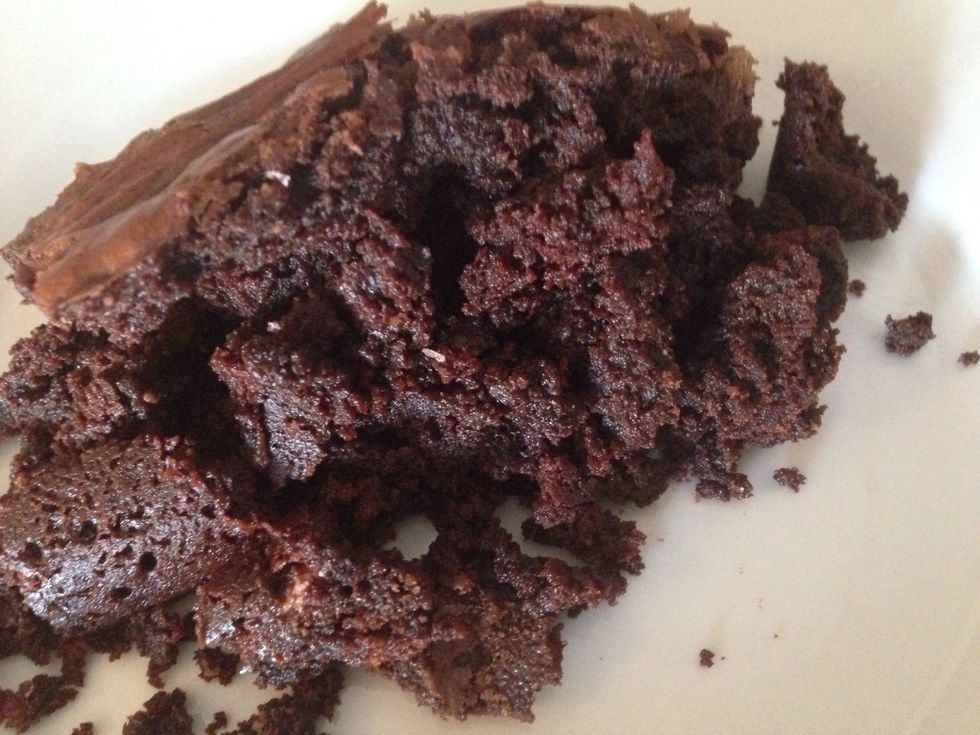 Amazing! Serve with cream, ice cream, fruit, or just on its own!
If you have any questions or you've made these brownies, please comment! I'd love to know how they turned out! Also, please like and follow me for more easy and delicious baking snapguides! Merci 💕
185.0g Unsalted butter
185.0g Good quality dark chocolate
85.0g Plain flour
40.0g Cocoa powder
50.0g White chocolate chunks
50.0g Milk chocolate chunks
3.0 Large eggs
275.0g Caster sugar
Amy Jones
Aspiring medical student. \nFollow me on instagram - @sherlockedtrekker ! If you follow me on IG, comment 'snap guide' on one of my pics!\nMultifandom, skiing