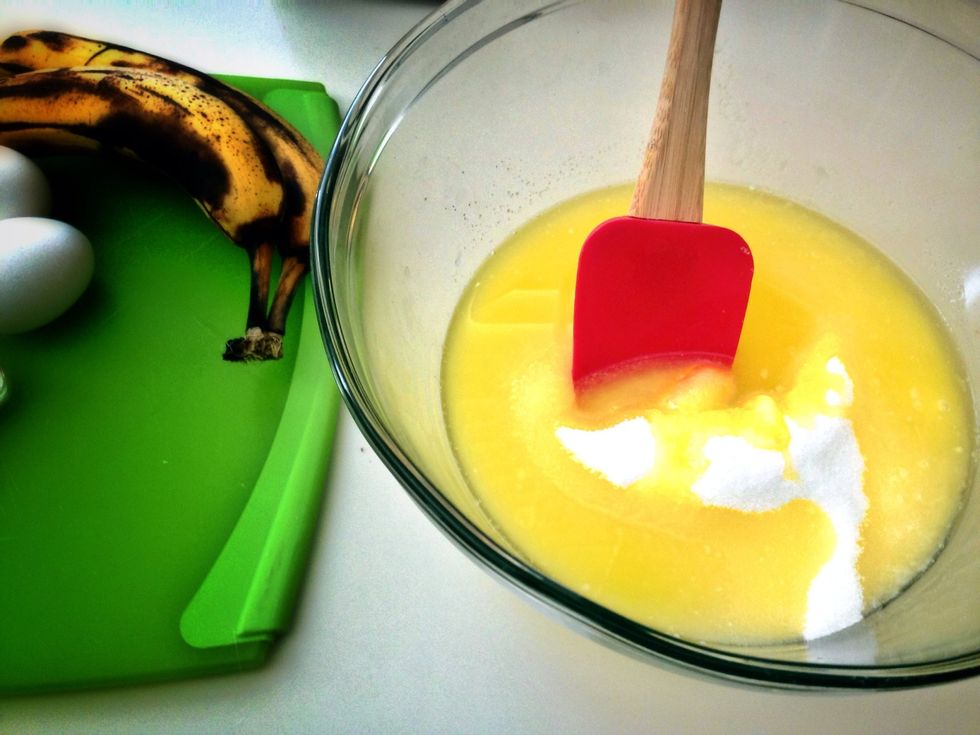 Melt the butter and mix with the sugar.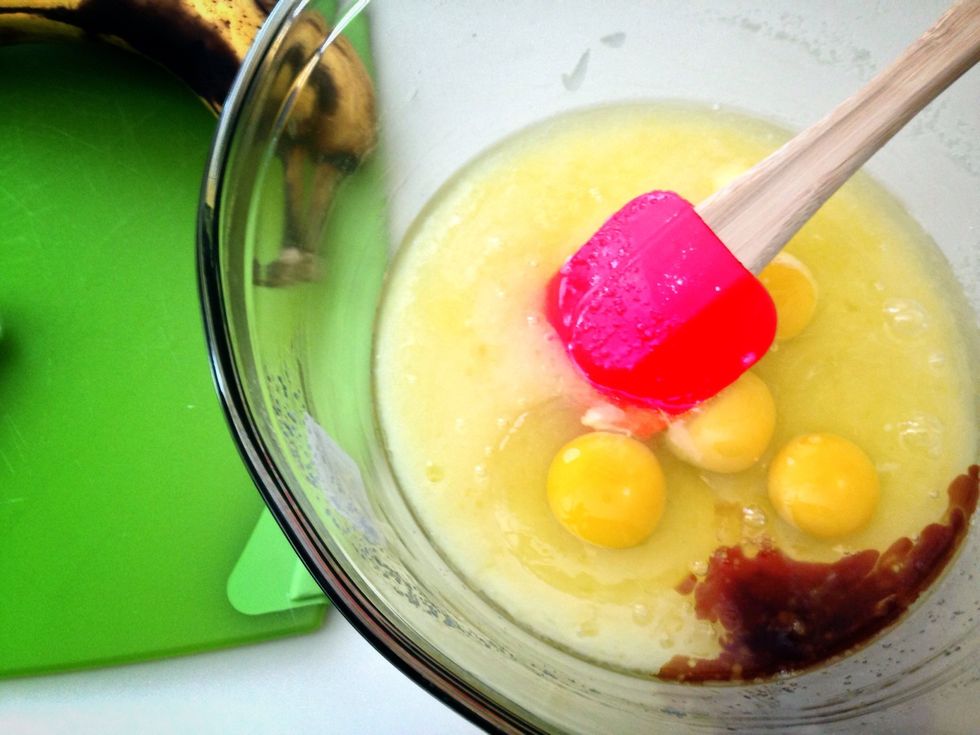 Add eggs and vanilla. Mix well.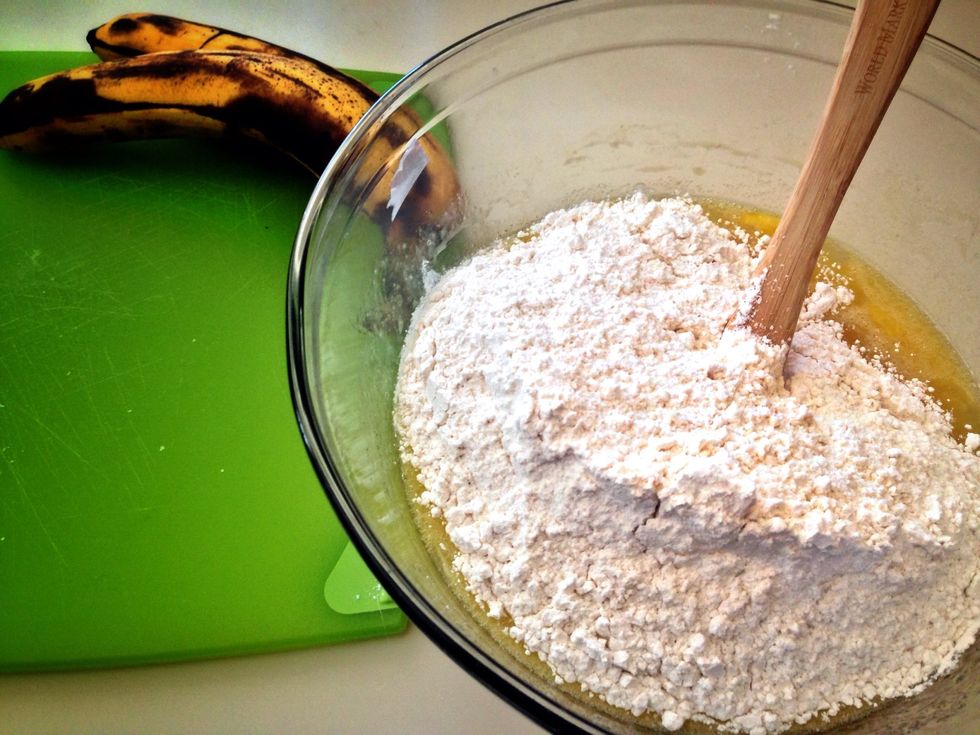 Combine flour, salt and baking soda. Stir into butter mixture. Stir strong!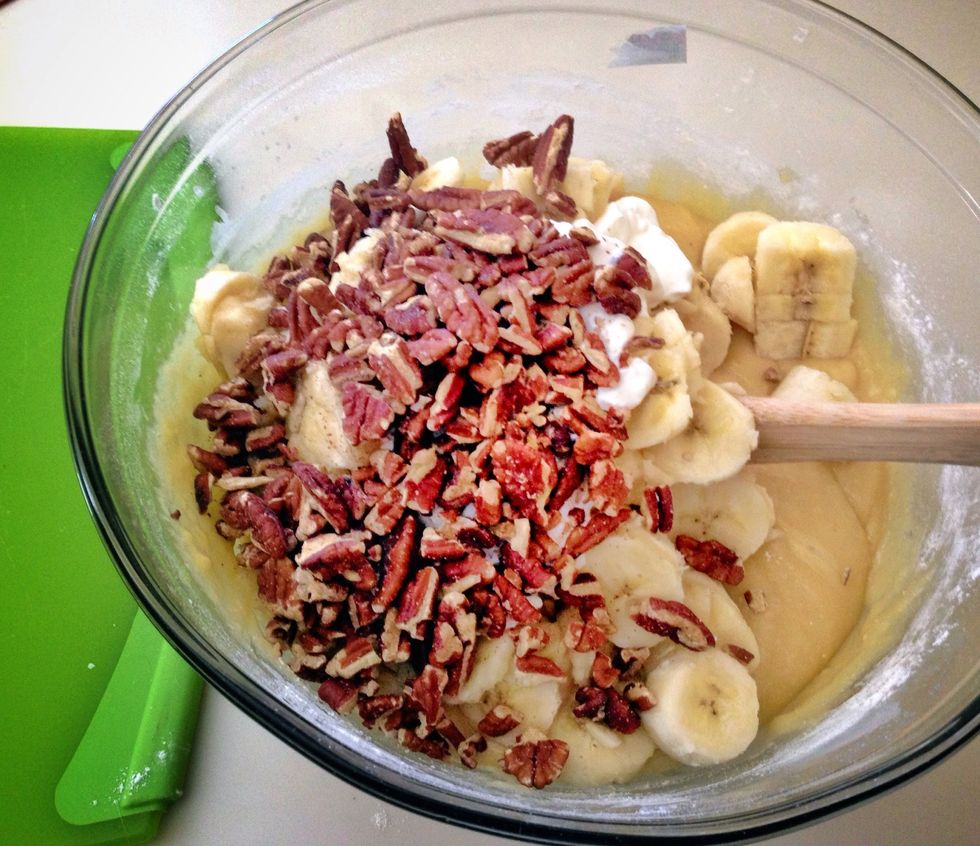 Finally, fold in sour cream, bananas and nuts (optional).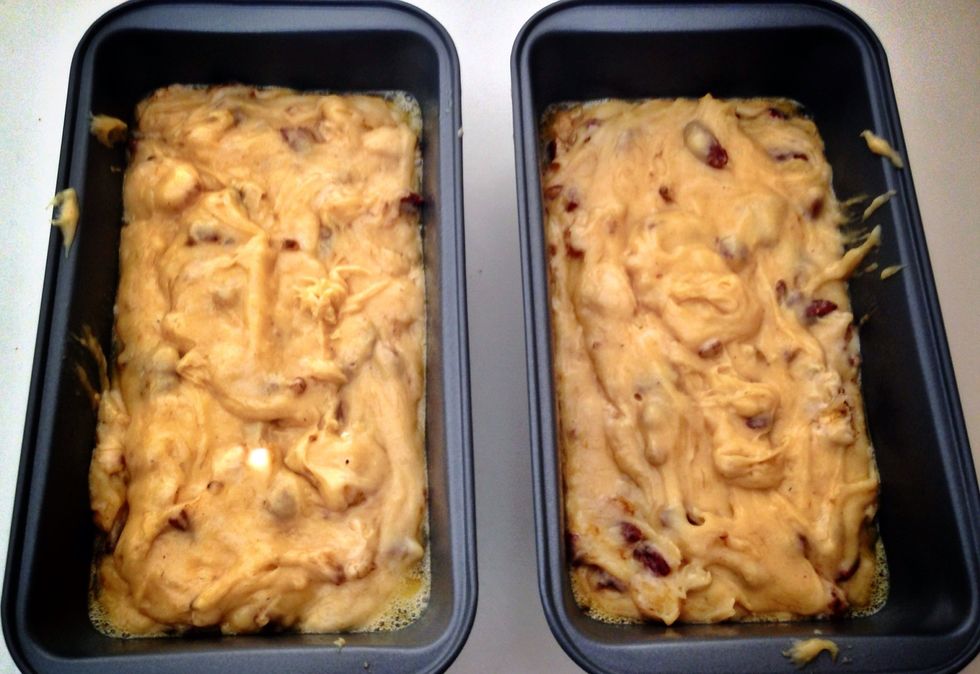 Spread evenly into sprayed (non stick) pans.
Bake at 350 degrees for an hour or until a toothpick comes out clean!
1/2 C butter
1 C sugar
2 eggs
1 Tsp vanilla extract
1 1/2 C flour
1 Tsp baking soda
1/2 salt
1/2 C sour cream
1/2 C pecans, walnuts or almonds (optional)
2 over ripened bananas, sliced