Simply the best Alfredo sauce EVER! My friend passed the recipe down to me after working at Olive Garden for three years it's simply the best and so easy :D!
28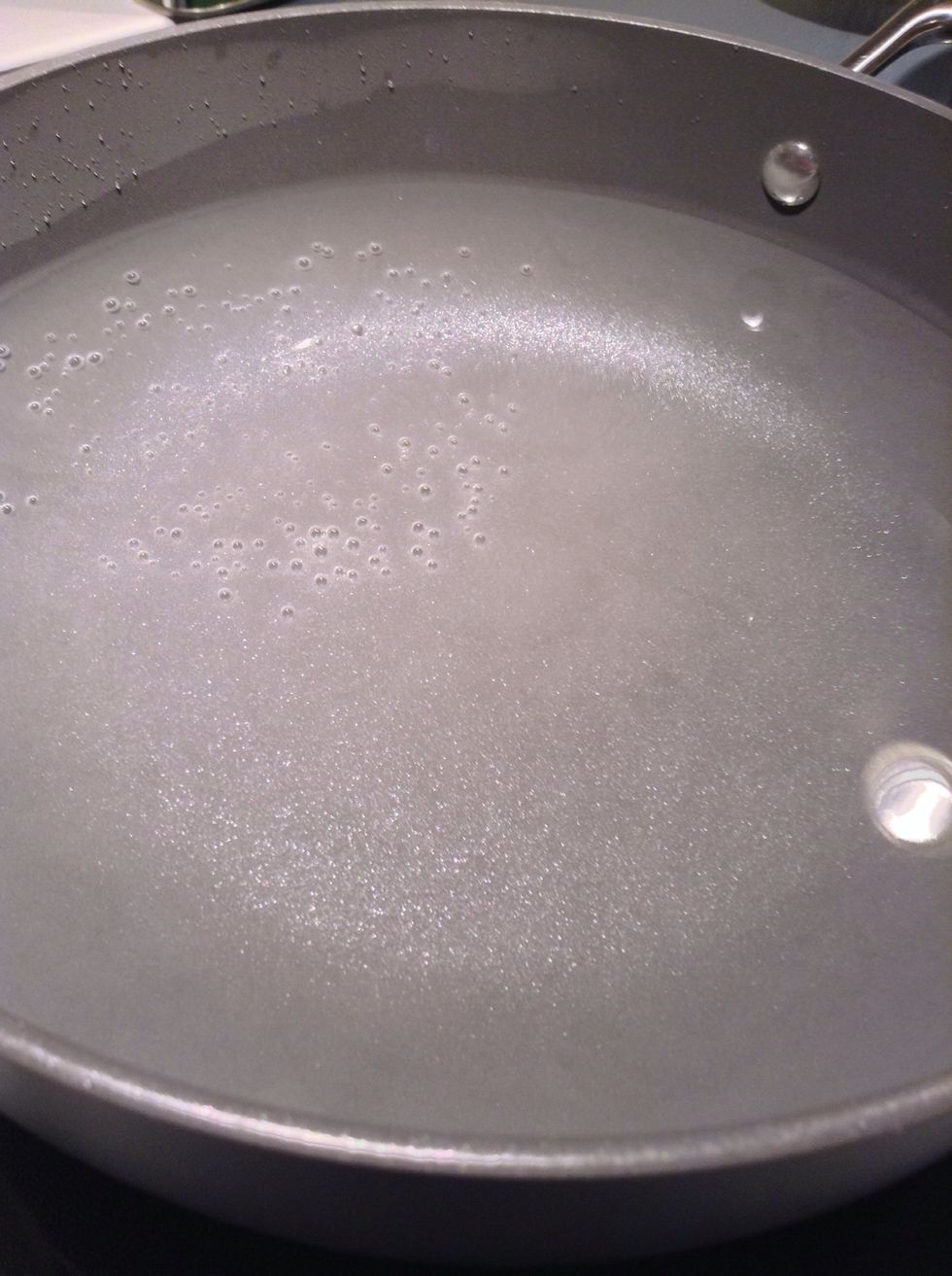 Okay everyone first things first get your noodles going. Simply follow the instructions on the box. I personally use penne noodles but you can fettuccine noodles as well.
While the noodles are going you'll need to get your sauce going. Start by finely chopping your garlic clove.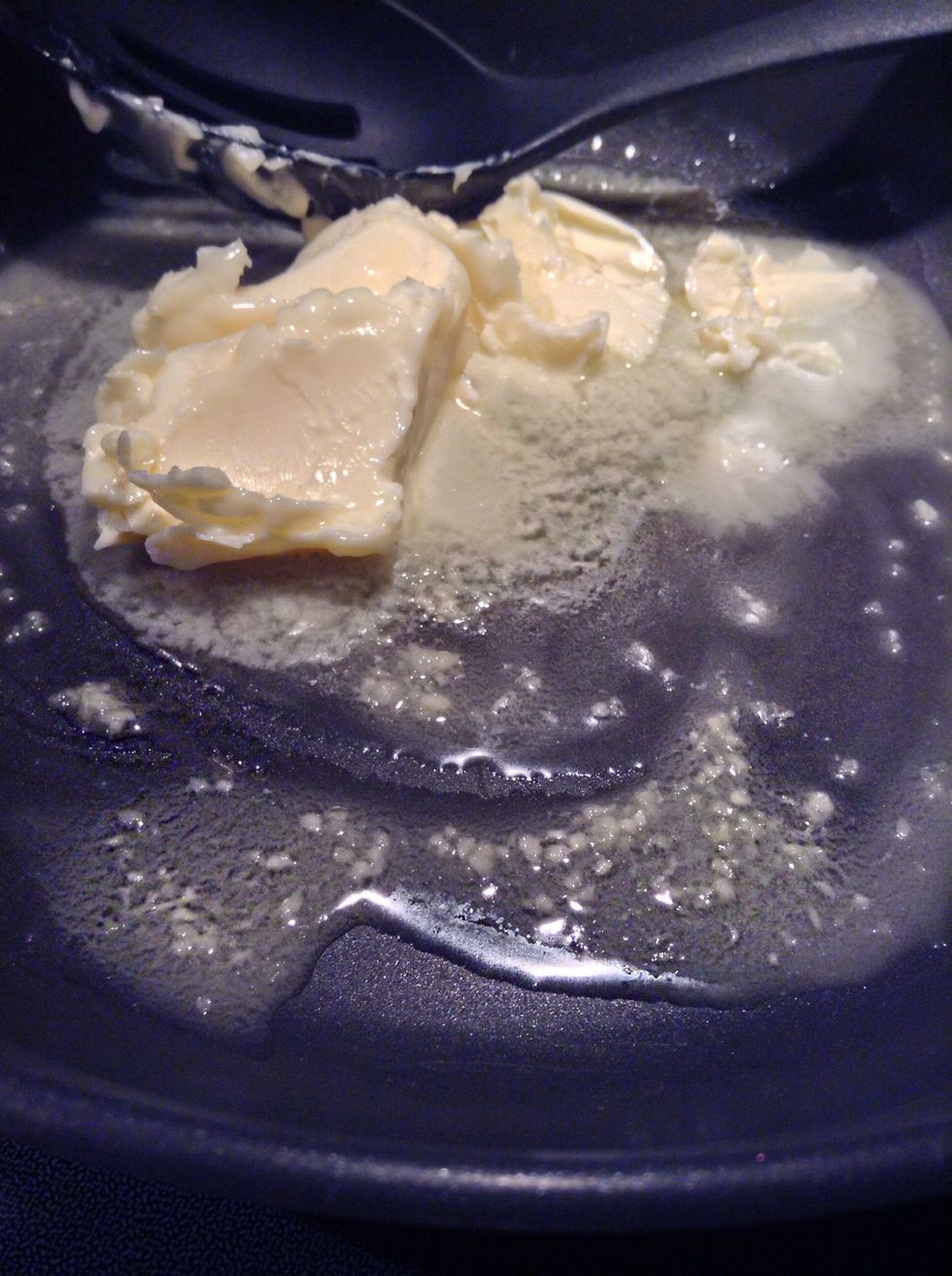 Then in a medium sauce pan over medium heat place butter and garlic into pan. Allow to cook for two minutes or until butter is fully melted.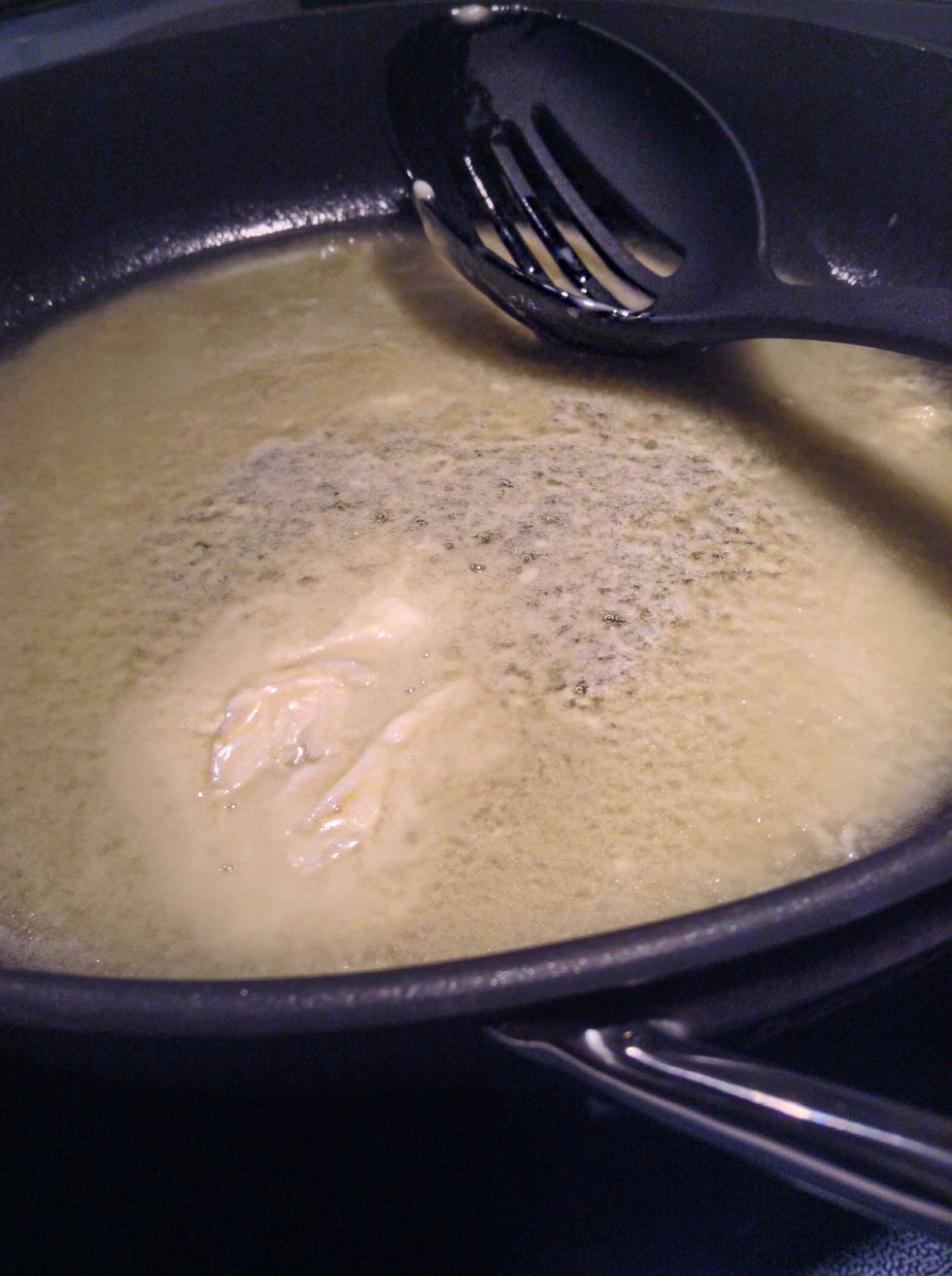 Like so :)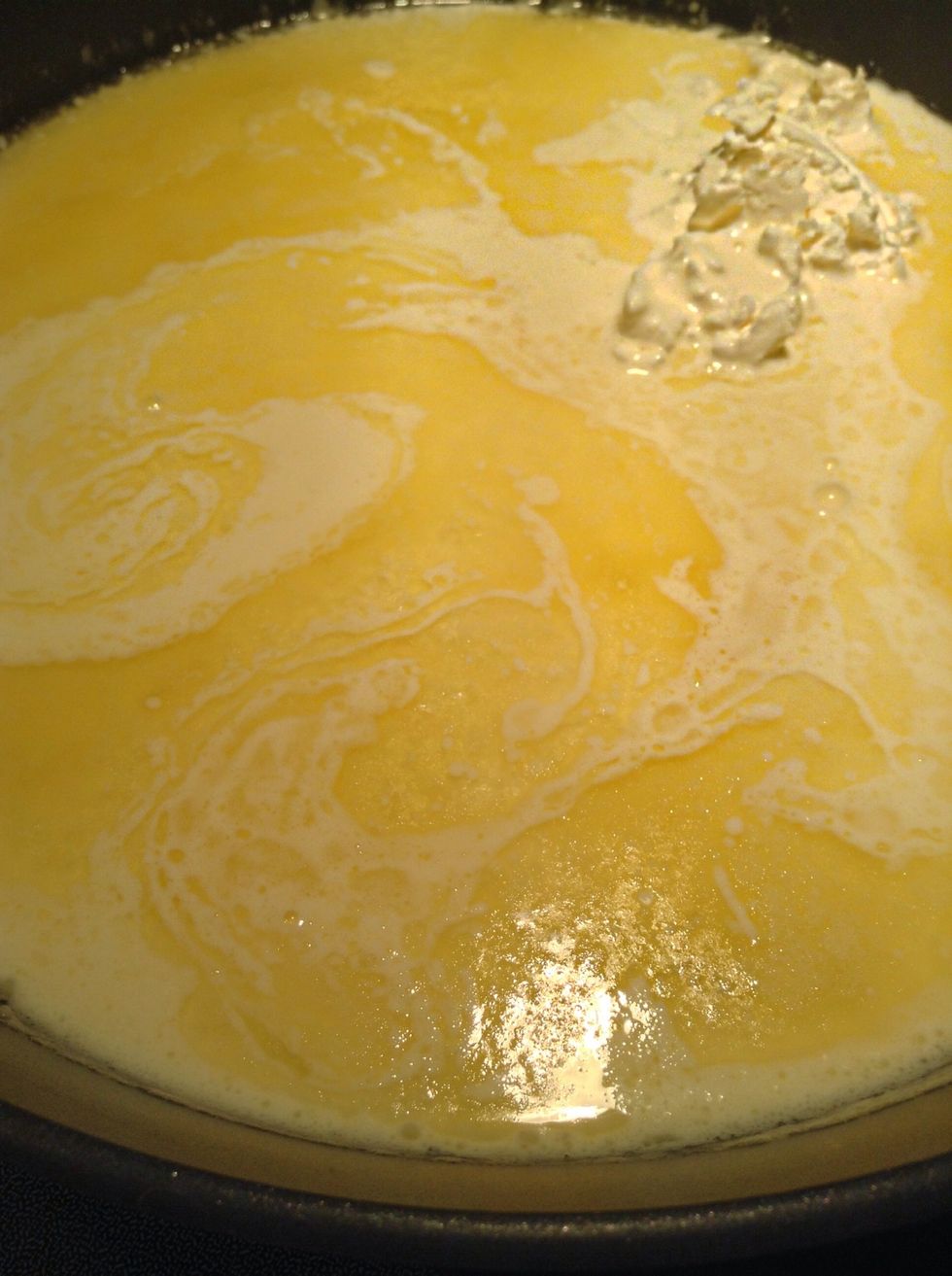 Add in heavy cream and cream cheese heat until bubbling, DO NOT allow this to boil.
Give it a quick whip with your whisk then add in parmesan cheese, salt and pepper. Serve once cheese has melted.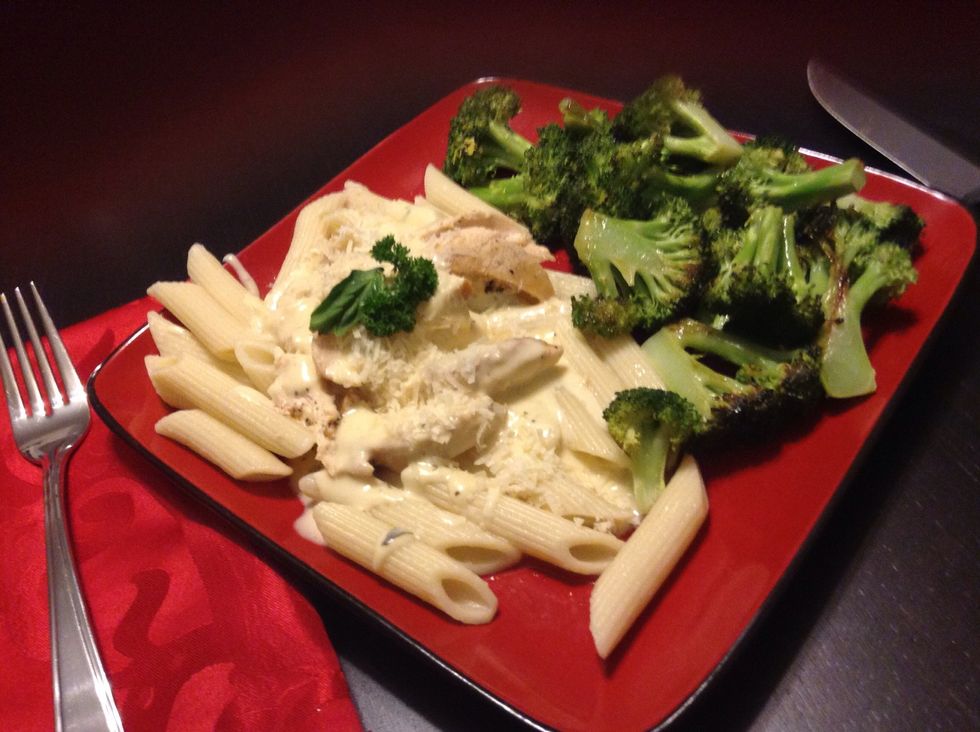 Serve over noodles of choice, this sauce is absolutely the best! You can add in a little chicken if you'd like! I also added in 2 tablespoons of fresh parsley from the garden and 1 tablespoon of basil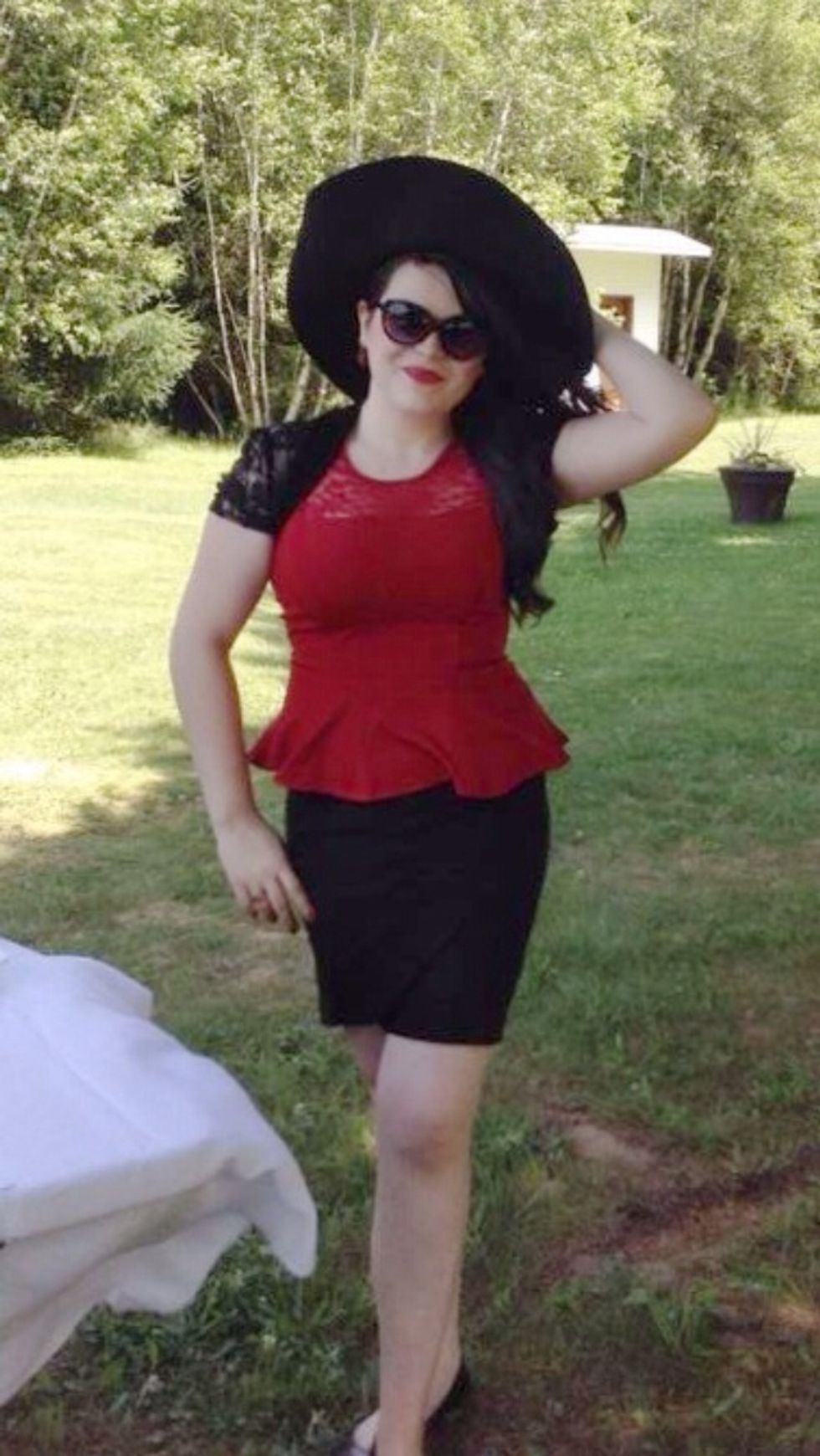 Well thanks for viewing my guide! Don't forget to click the little heart above <3 Please feel free to comment!!
1.0pt Heavy Cream
1.0 Package of pasta
1/4c Butter
3.0 Finely chopped garlic clove
1.0c Shredded Parmesan Cheese
2.0Tbsp Cream cheese
1/4tsp Salt
1/3tsp Pepper