Make Thanksgiving Tag Album Display With Graphic 45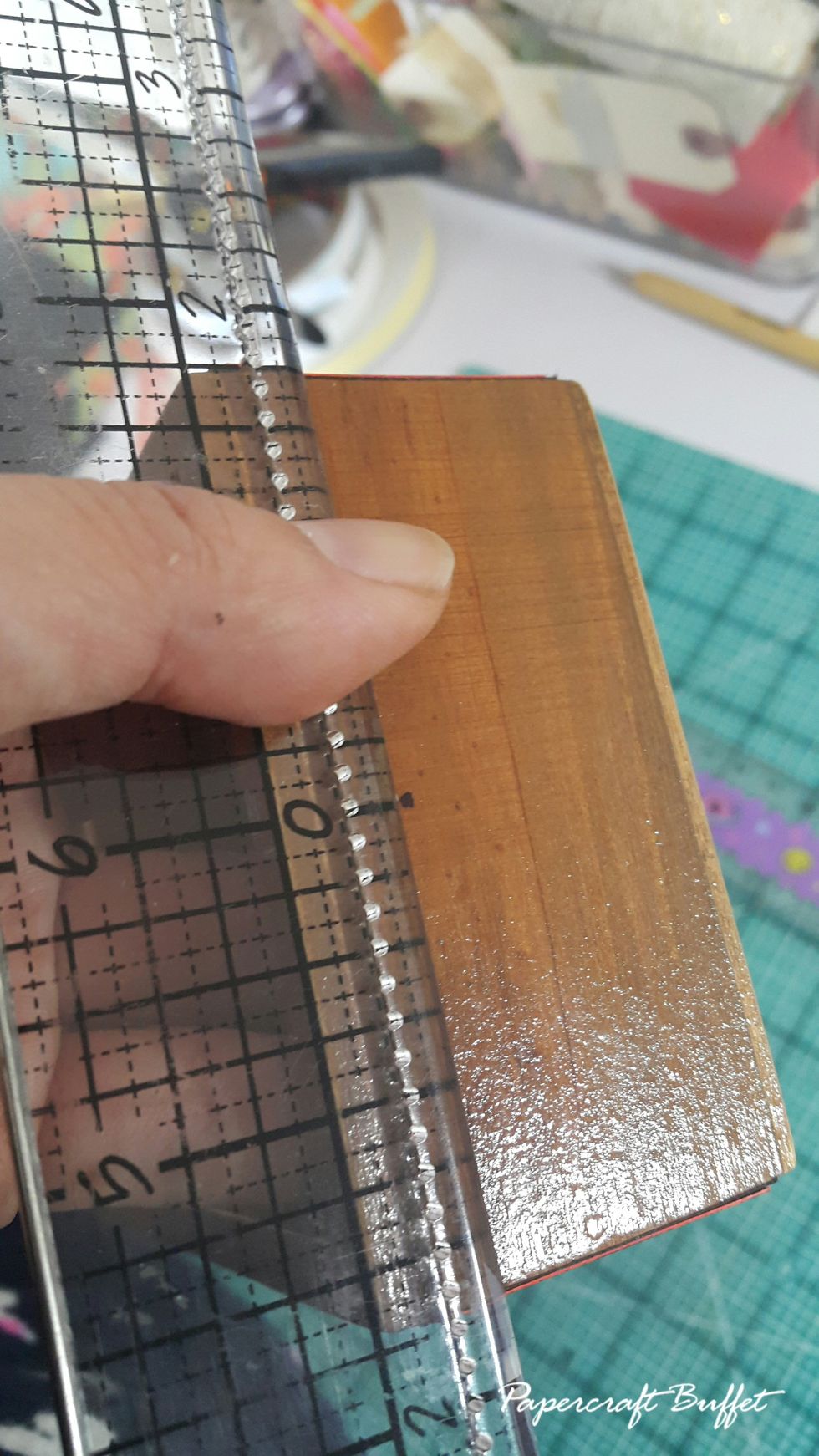 Mark the middle on the top of the ATC drawer by half inch from the edge.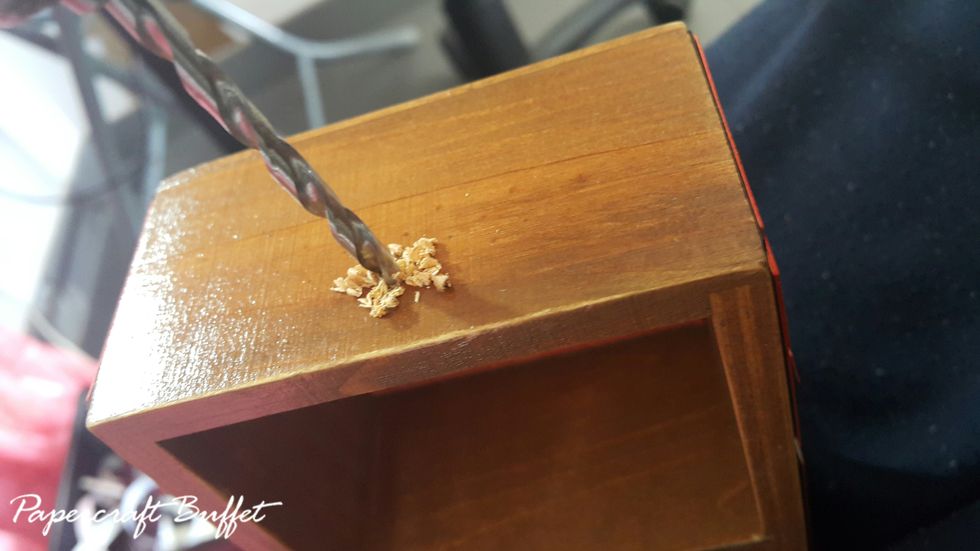 Use a drill to make a hole for hanging the tag album.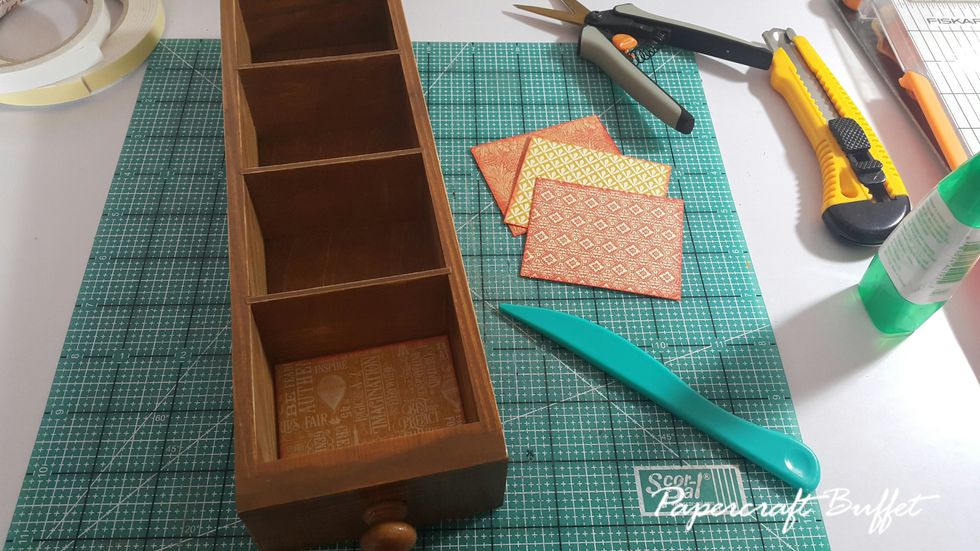 Cut paper pieces to cover the insides of the drawer, apply Distress Ink on the edges can give you a good depth.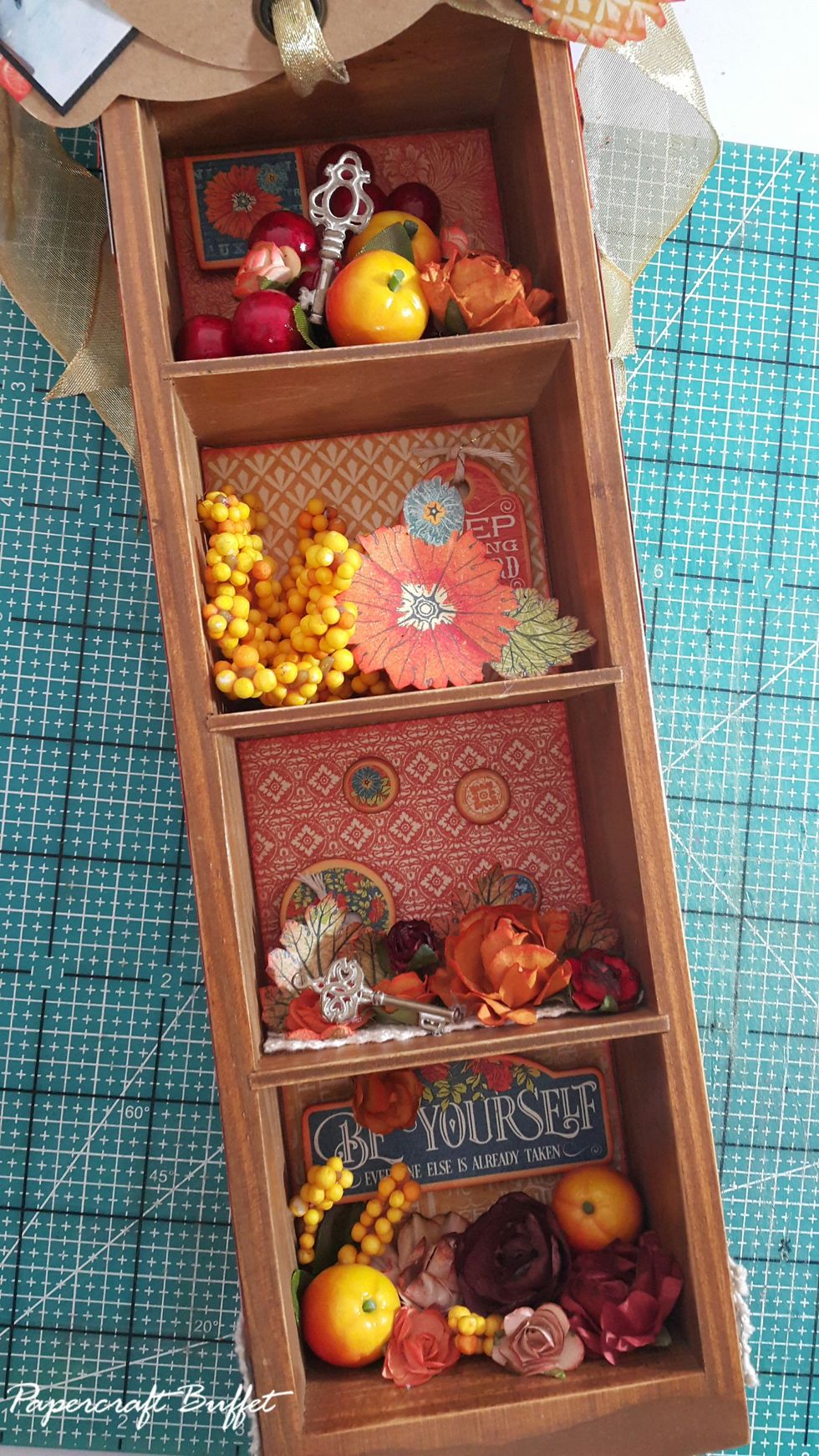 Decorate the inside as you like.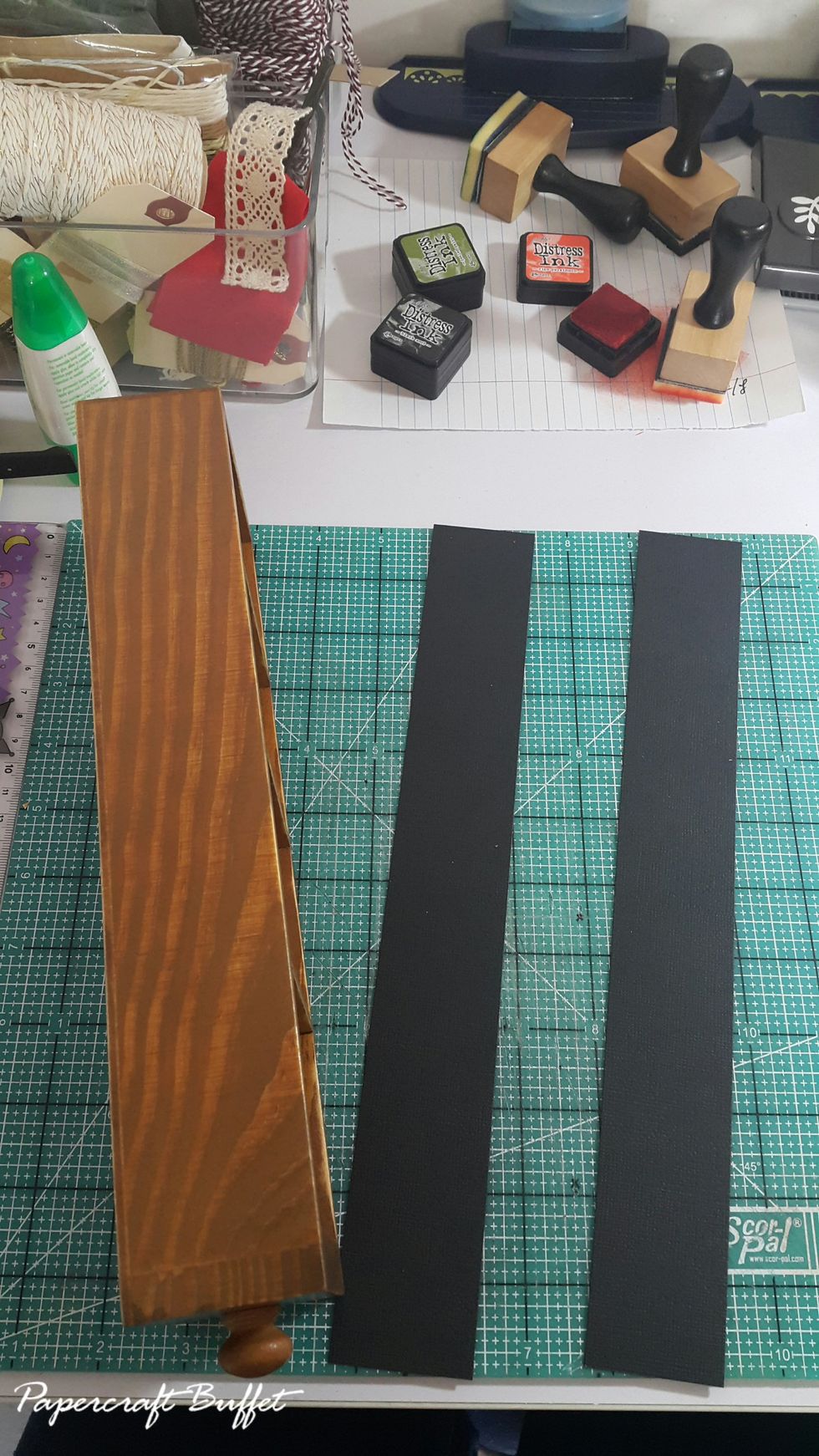 Cut cardstock or paper for decorating the right and left sides of the drawer.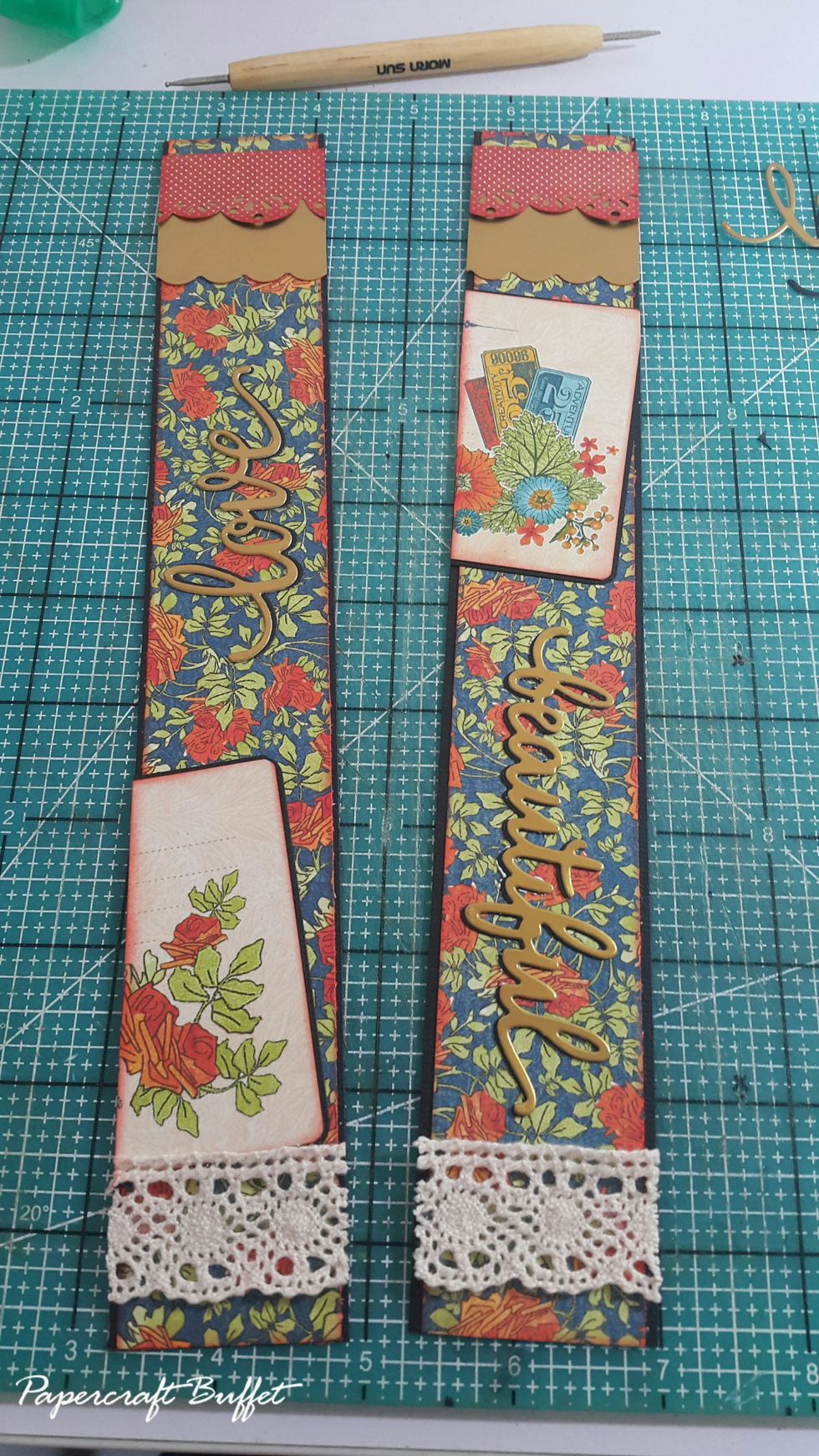 Decorate as you like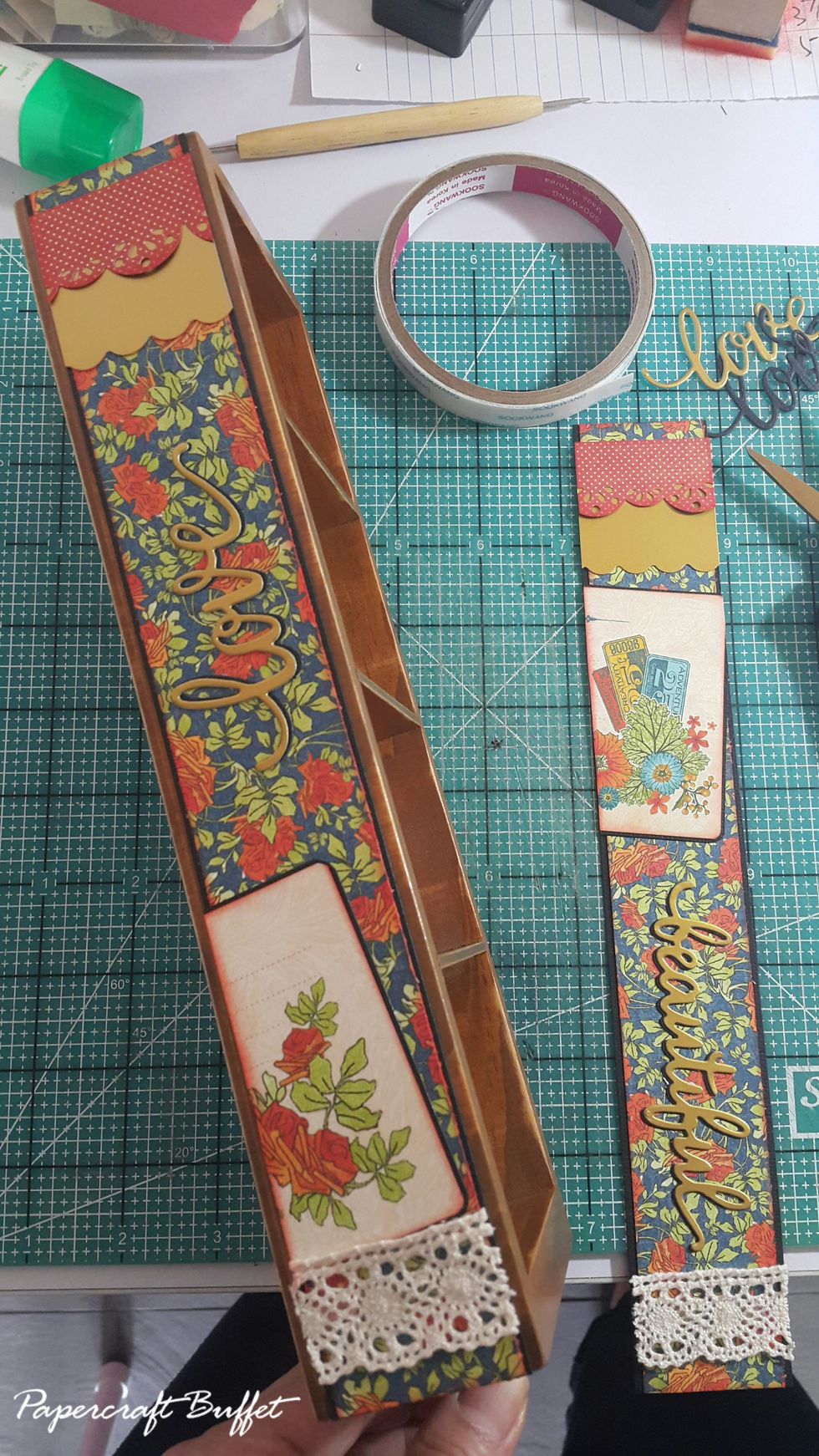 Stick on the sides of the drawer.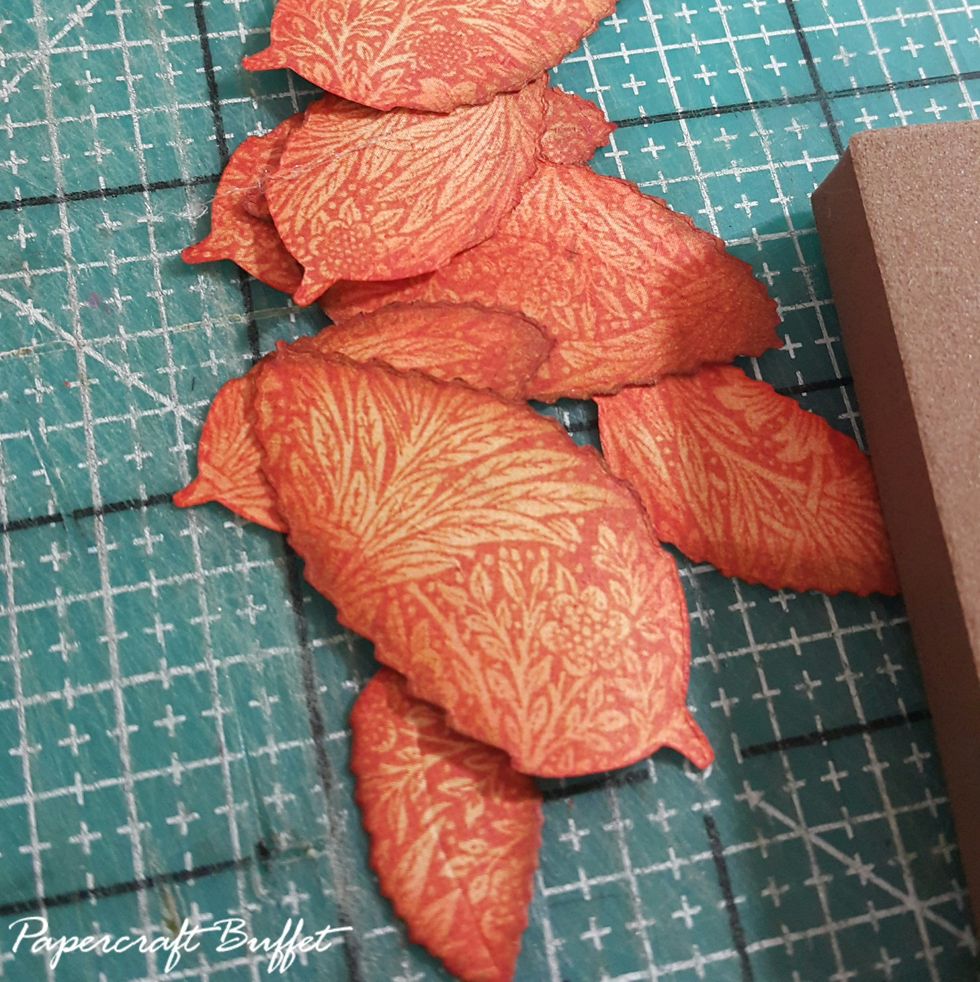 Die-cut leaves with orange cardstock or paper, apply Distress Ink to give a more real look.
You can use tools to make the leaves live.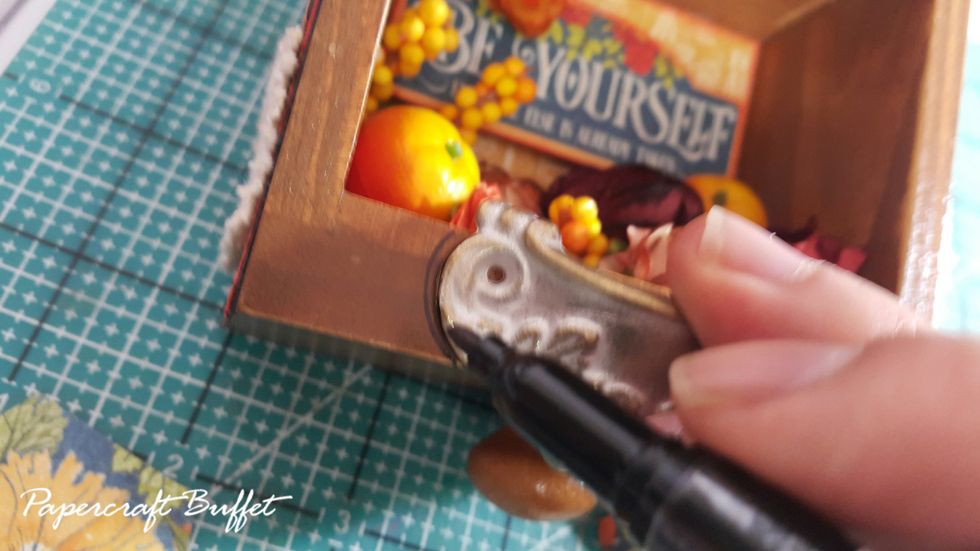 Mark the areas that you need to glue your leaves on.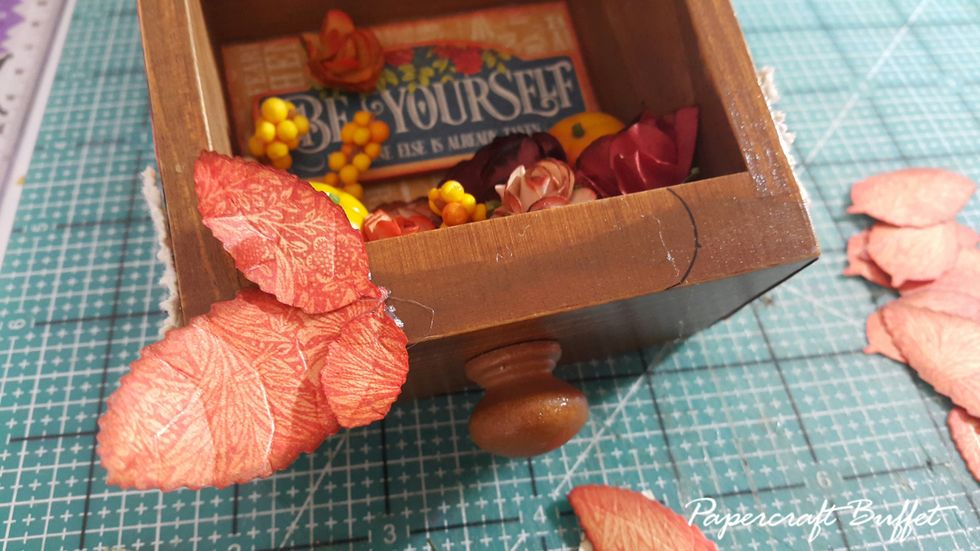 Glue on your leaves.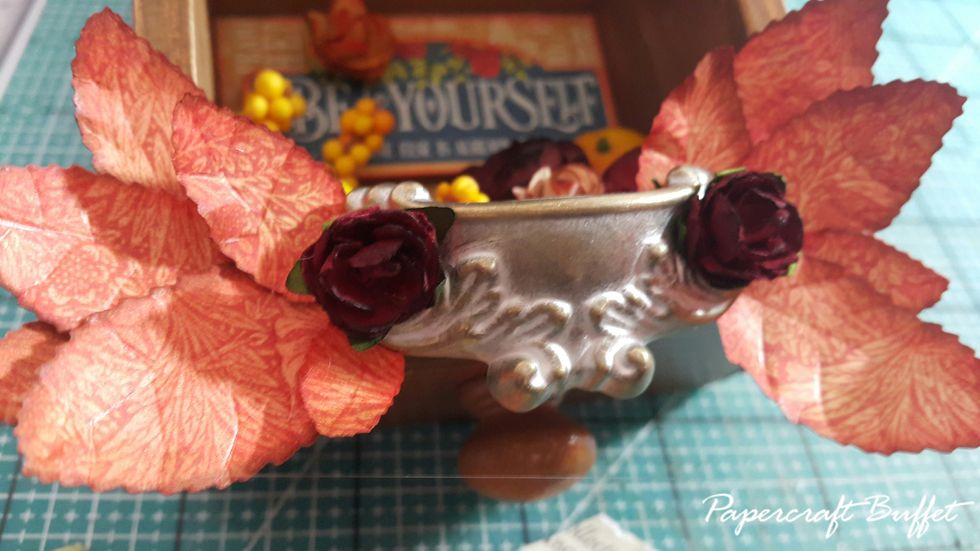 Glue on the antique handle.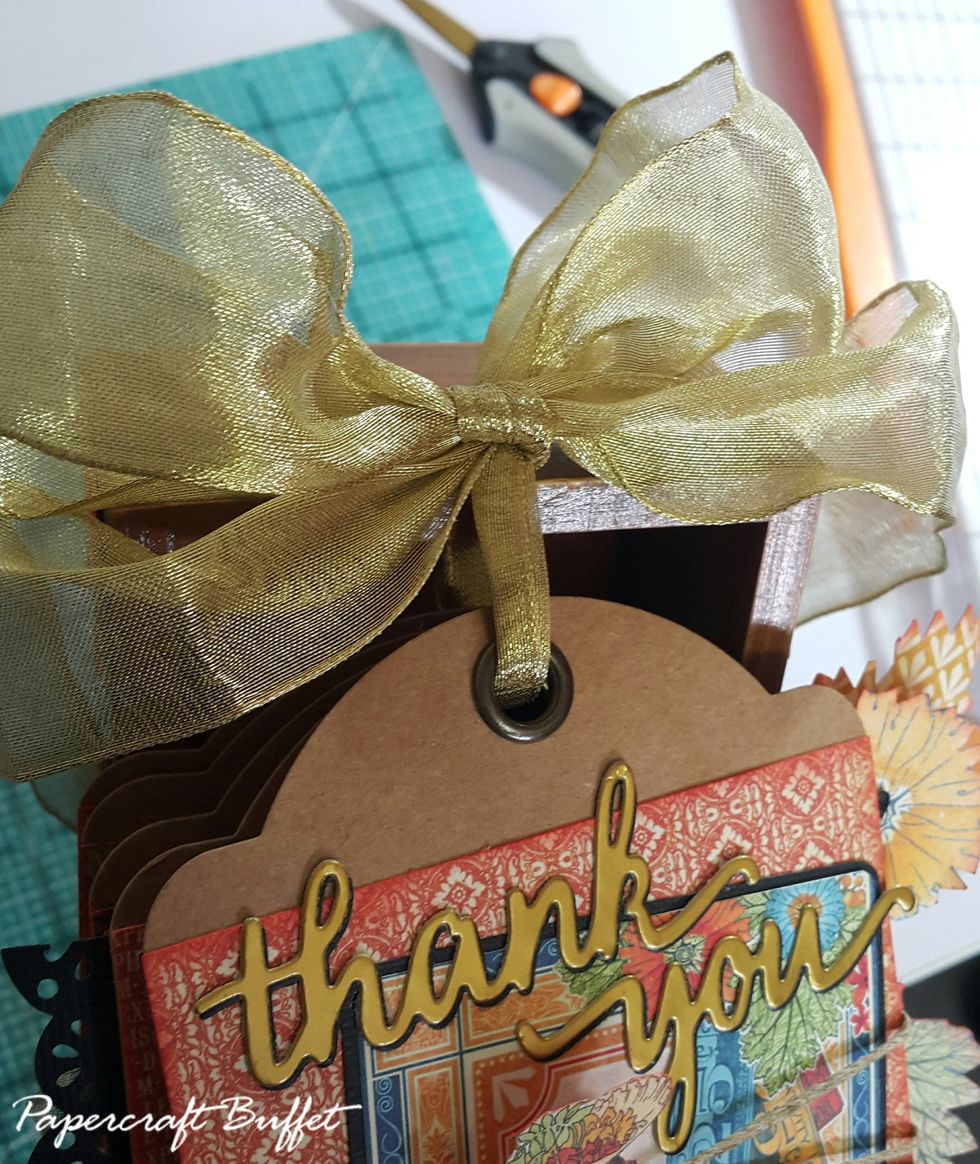 Use wide ribbon to tide your tag album on the drawer.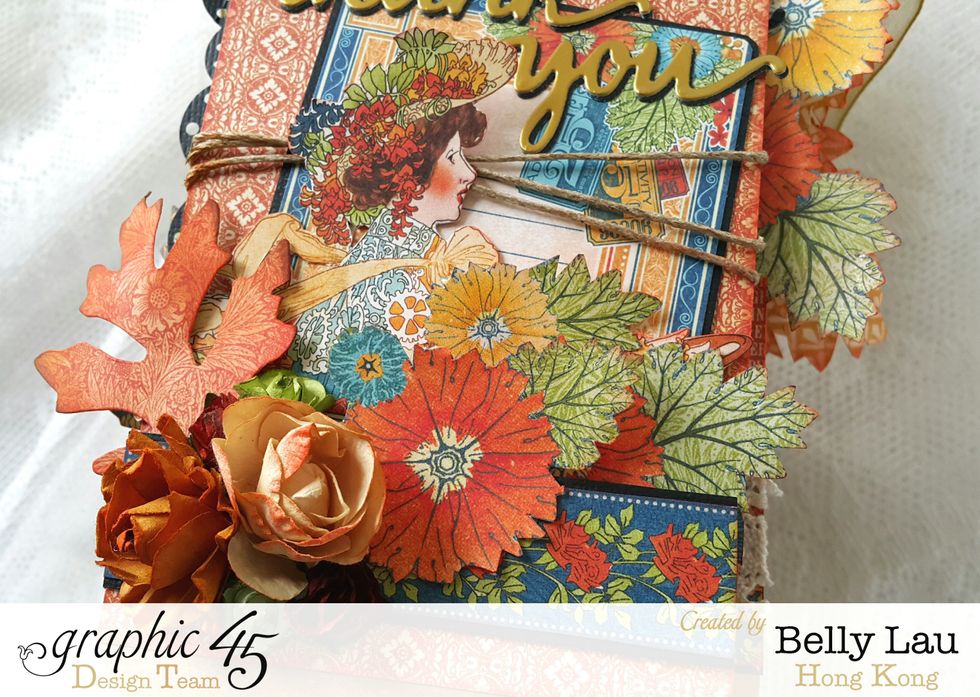 This is how I decorate the front of the tag album, fussy cuts, die-cut leaves, paper flowers and die-cut wordings.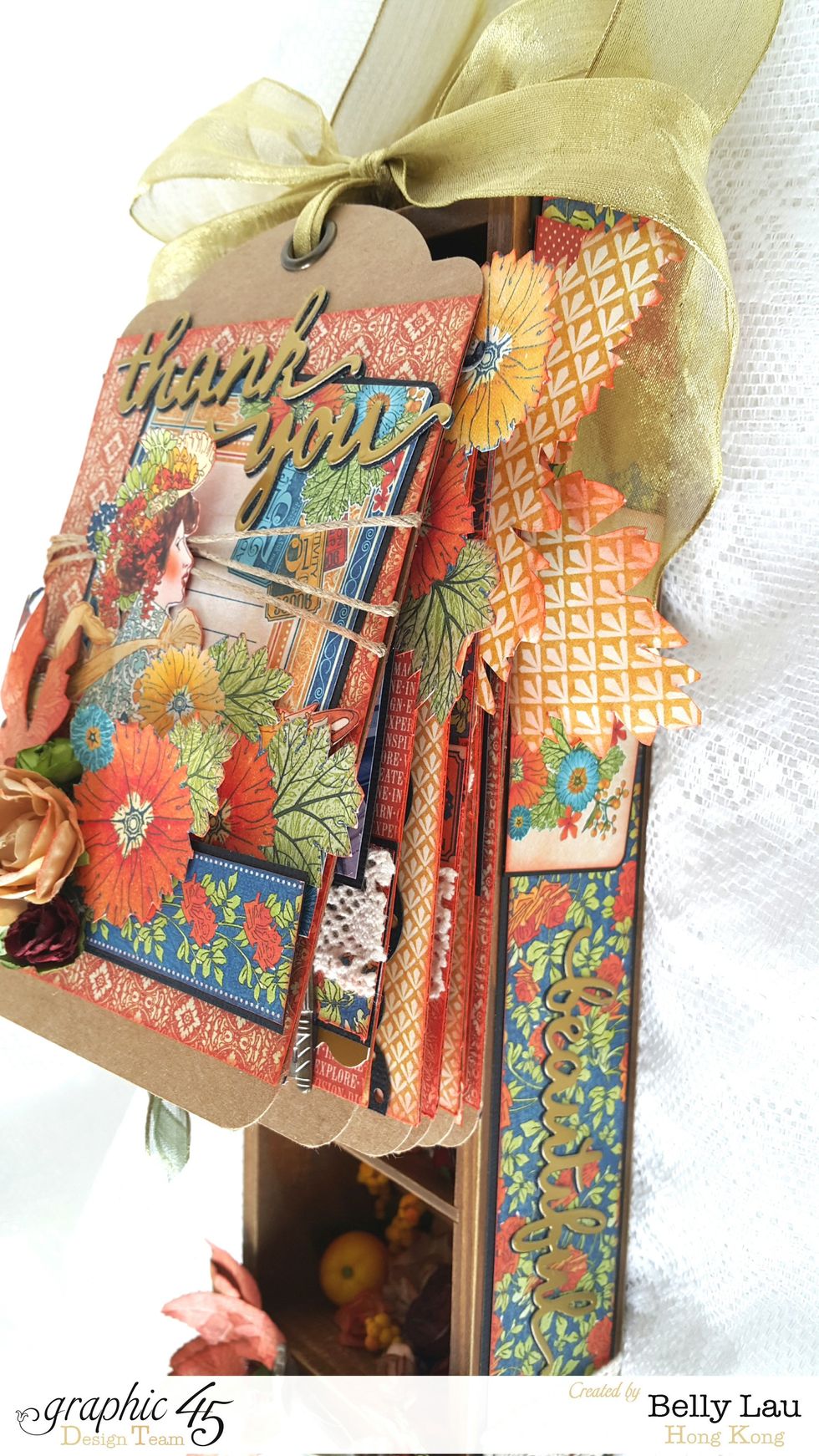 You can either glue a ribbon or metal hardware to hang up the drawer. This is how it looks by the side, you have enough room to decorate the tag album dimensionally.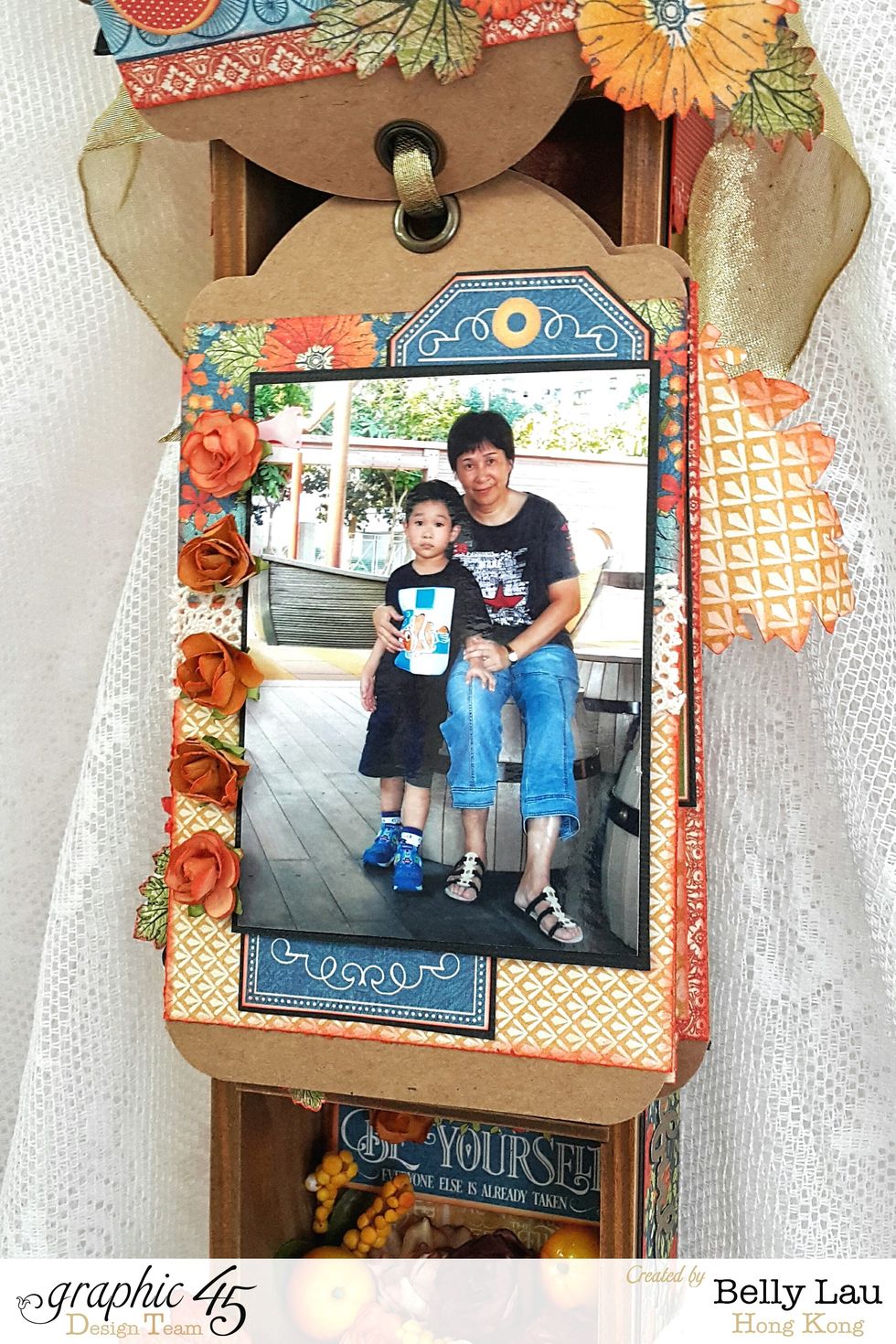 This album will be a gift for my mom, I put her photos in, mat with black cardstock which makes the photos pop up.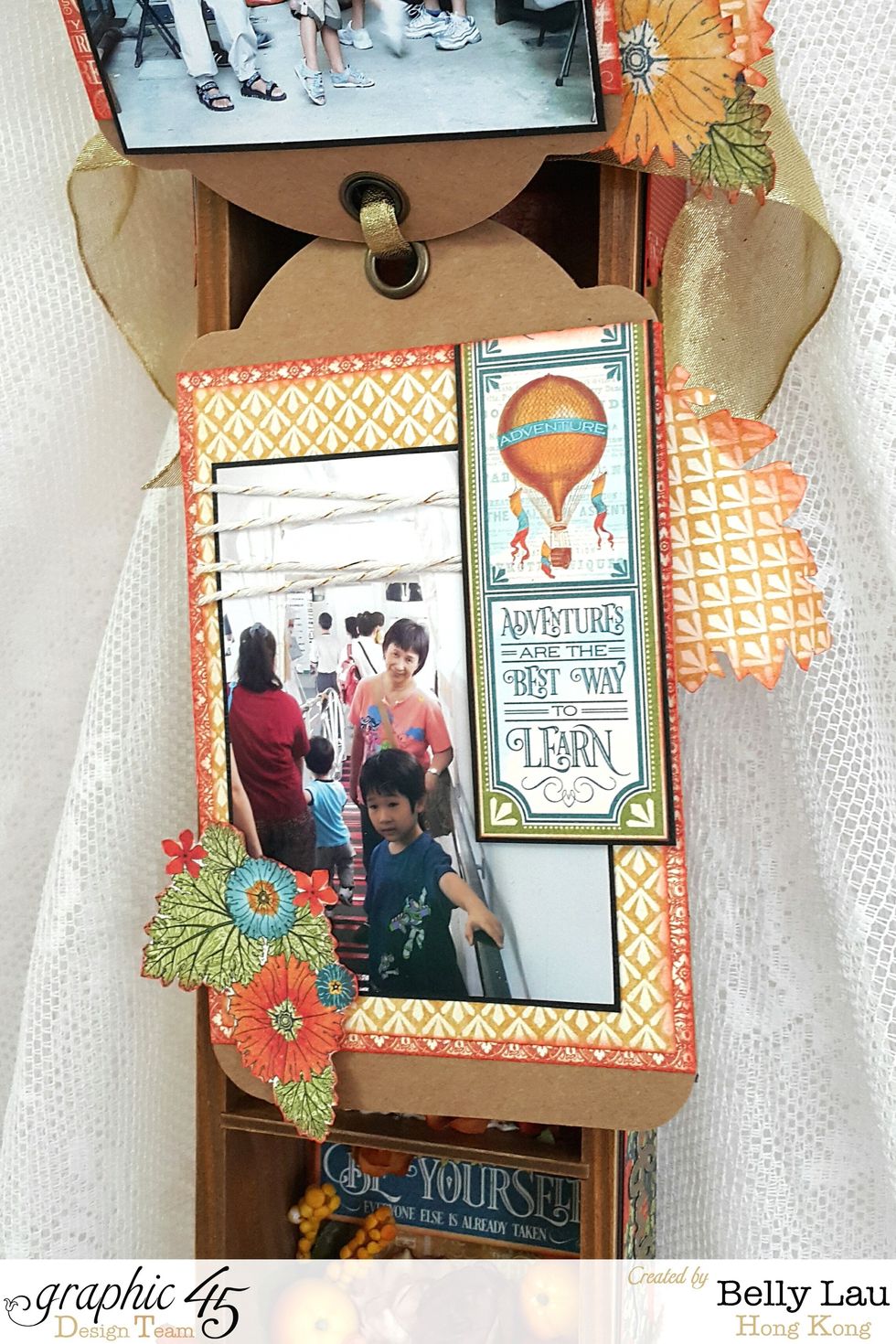 I decorate the pages with some fussy cut flowers, you can place them out of the page.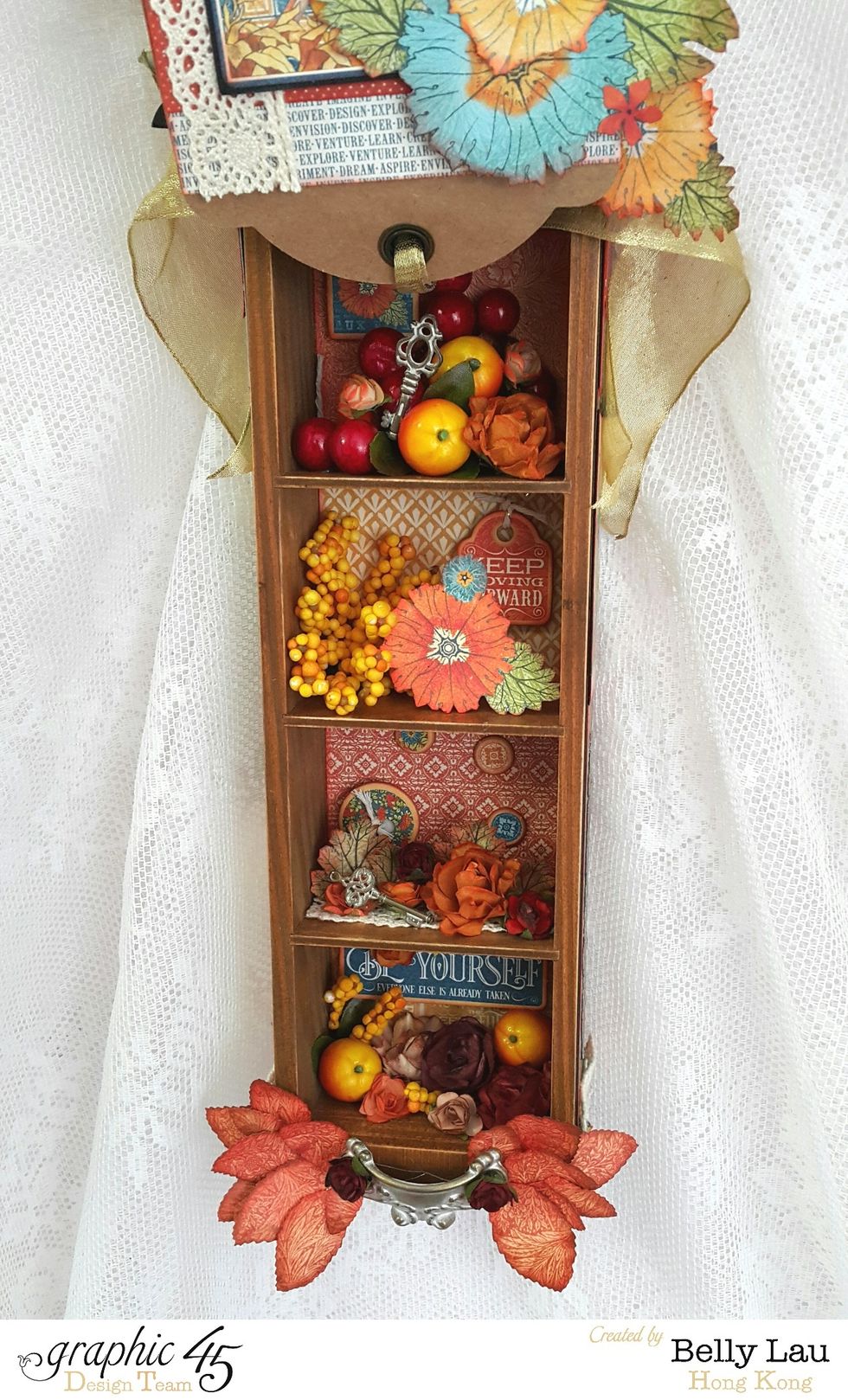 I love how the decorative flowers and fruits matched perfectly with Graphic 45 World's Fair papers.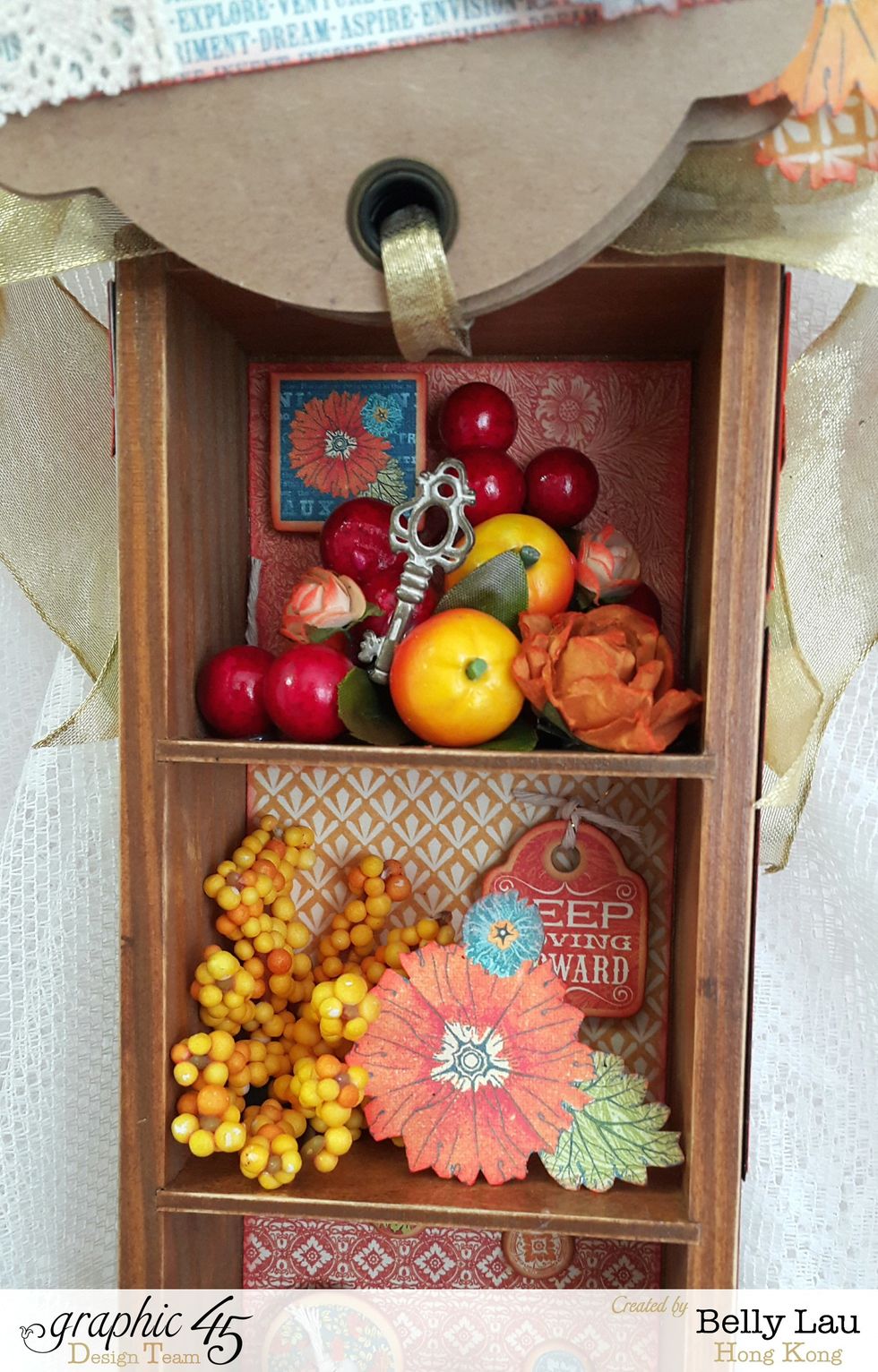 Metal Keys from Graphic 45 are great to add colors to the decoration.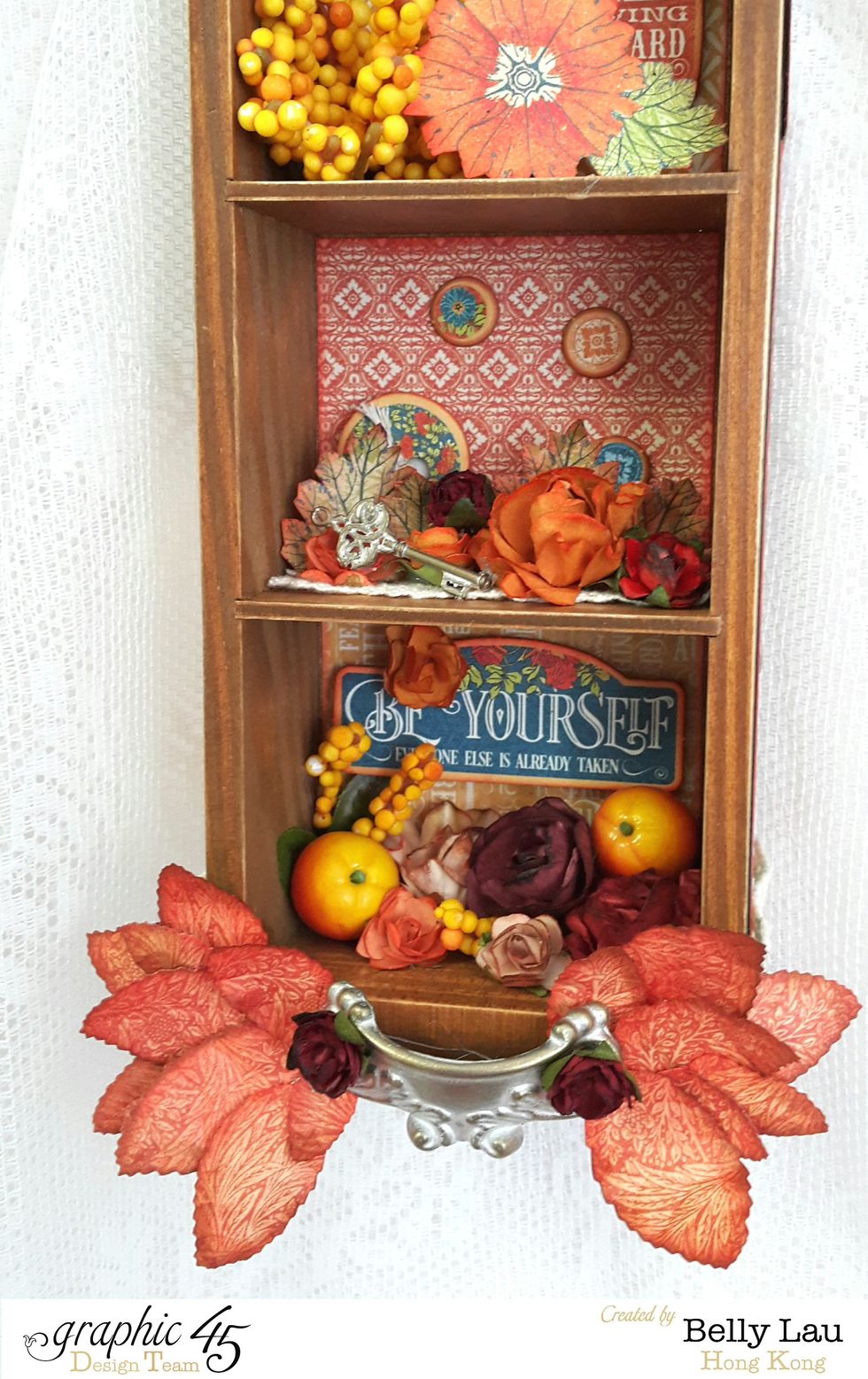 Remember to adhere the chipboard with foam tape to let them pop up from the back.
Use strong glue to let the fussy cut patterns to stand up.
Graphic 45 World's Fair 12x12 Paper Pad
Graphic 45 World's Fair 8x8 Paper Pad
Graphic 45 World's Fair 6x6 Paper Pad
Graphic 45 World's Fair Ephemera Cards
Graphic 45 World's Fair Decorative Chipboard
Graphic 45 World's Fair Journaling Chipbaord
Graphic 45 Shabby Chic Ornate Metal Keys
Graphic 45 Shabby Chic Ornate Metal Key Holes
Graphic 45 Shabby Chic Door Pull
Graphic 45 Large Tag Album
ATC Drawer
Matte Gold Cardstock
Black Cardstock
Gold Wired Ribbon
Assorted Ribbon
Assorted Paper Flowers
Assorted Twines
Assorted Decorative Flowers and Fruits
Punches
Dies