Easy and fun Thanksgiving decorations the whole family can make! For mor inspiration and how-to guides, or to order supplies visit www.flowerschool.com
27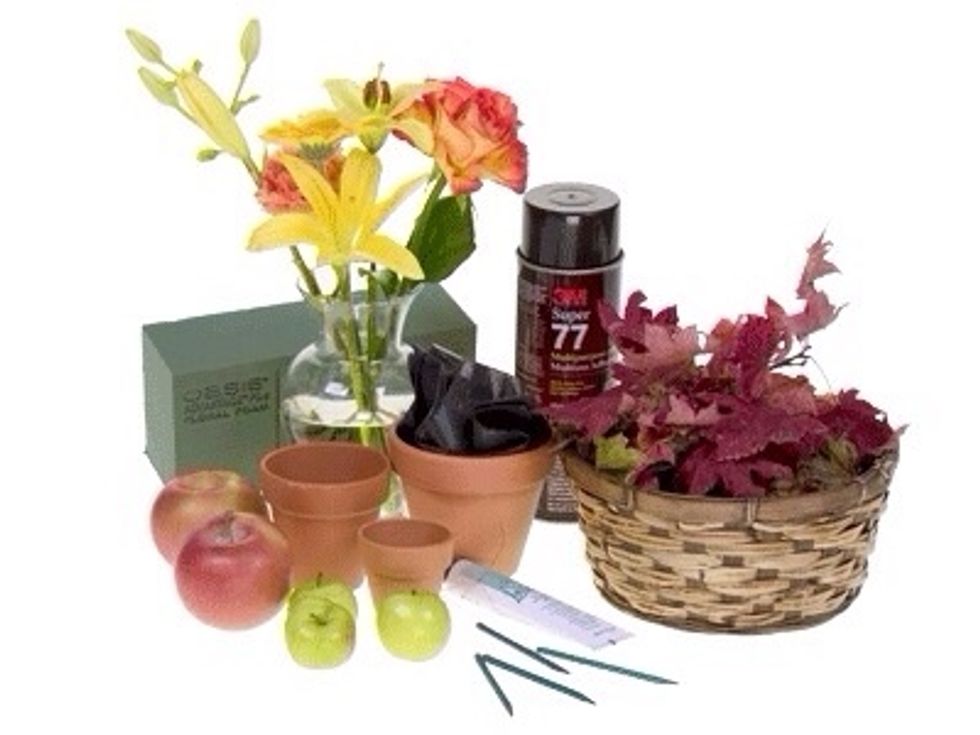 Flowers and fruits can be anything, plan on 1 item per clay pot. Gather fall leaves from yard, and you are ready to begin.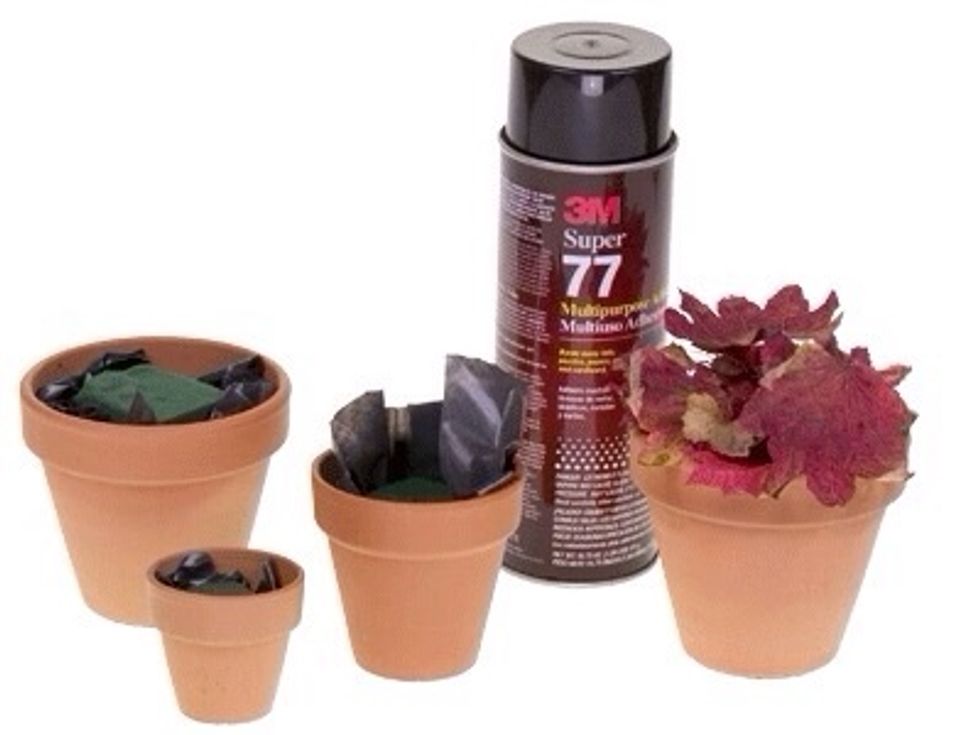 Line each pot with a square cut from the garbage bag. Insert a small piece of pre-soaked floral foam into the pot. Notice both the foam and the bag are below the lip of the pot so they will not show.
Next you will want to spray the leaves with 3M spray 77. Once the glue is tacky place them as they have just fallen into place at the base of the container for a casual fall look.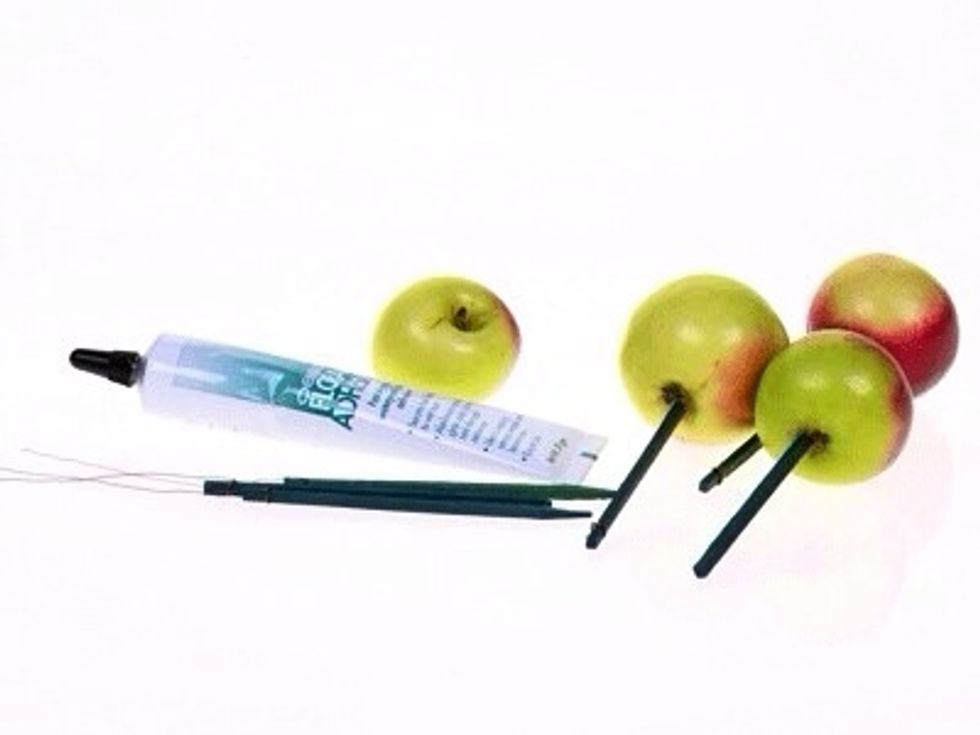 To secure the fruit in the pot insert a wood pick at the base. A dab of Oasis floral adhesive (cold glue) at the base will secure the pick in place.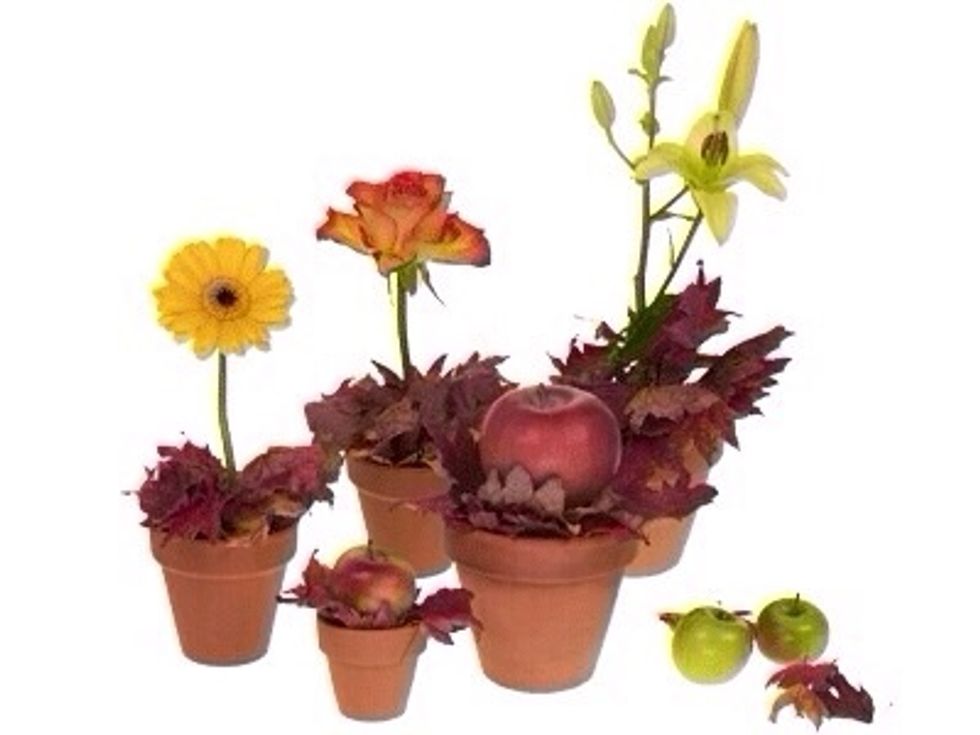 Insert a single bloom or fruit into the leaves for instant beauty. Cluster or scatter throughout the house or table for a festive look. Even add names to the small pots for places settings.
1.0 Brick Oasis floral foam
1.0 Oasis floral adhesive
1.0 3M Super 77 spray glue
1.0 Heavy plastic garbage bag
Clay pots of multiple sizes
Wood picks
Fall leaves from the yard
Apples
Your favorite fall fruit
Flower School
A creative and education resource for the floral industry. Inspiration-Instruction-Supplies-Video Library-DIY How-to's.