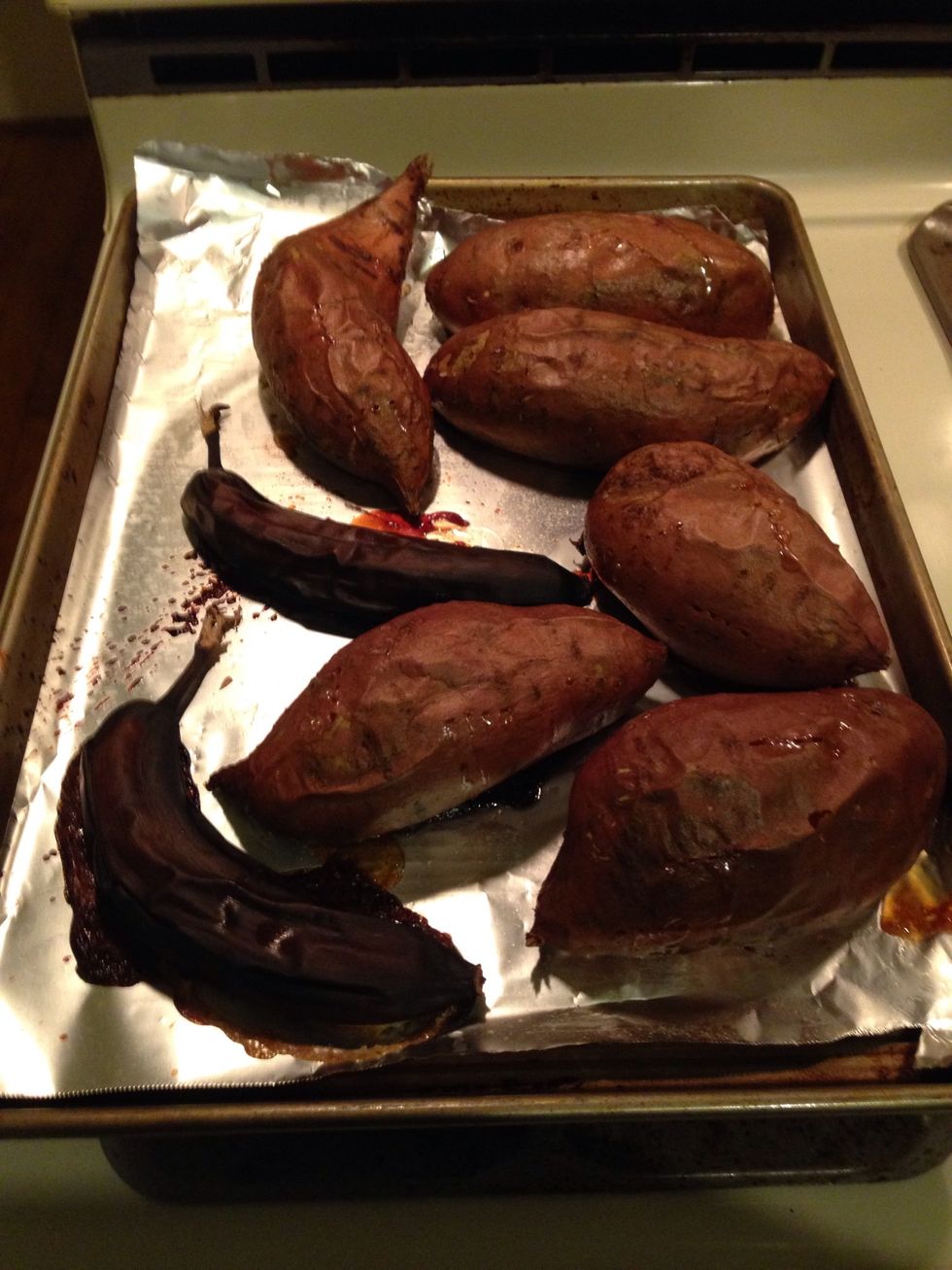 Use a fork to pierce all sweet potatoes to help vent. Leave the bananas unpeeled as they will roast in their skin. Now, place bananas and sweet potatoes on an aluminum lined baking sheet.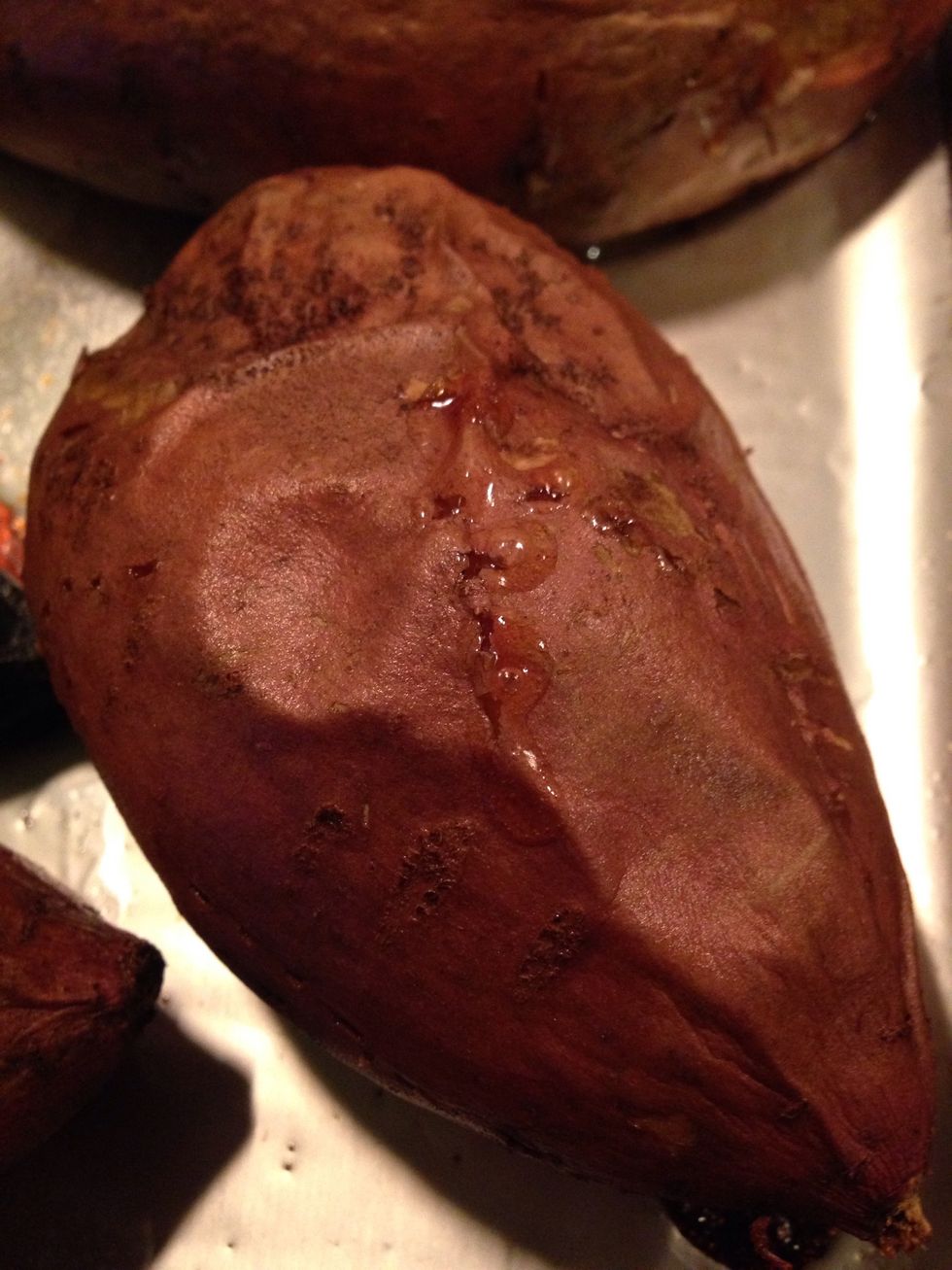 Roast@375 til softened. About an hour. The result will be a beautifully caramelized components. This is why the aluminum foil is important so it won't stick to the pan.
It should look like this. Very soft sweet potatoes and blackened banana peels.
Peel back the skin and remove the filling into a bowl.
Once you scooped out the sweet potatoes and the bananas add the cinnamon, brown sugar, honey, butter and salt to the bowl and use a masher to help mix to your consistency. Smooth/semi-chunky if u like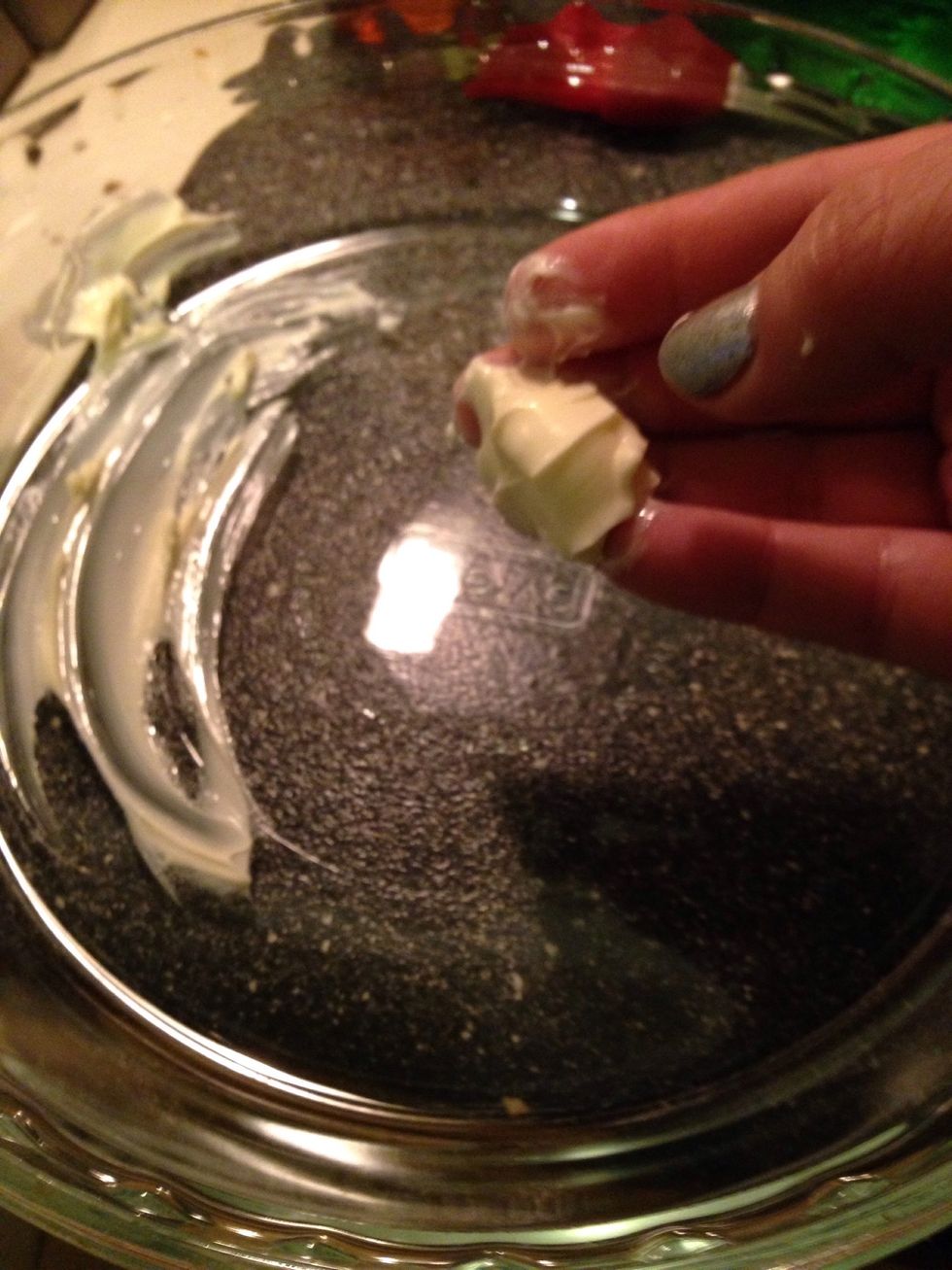 Butter a pan because you will be adding you potatoes to it soon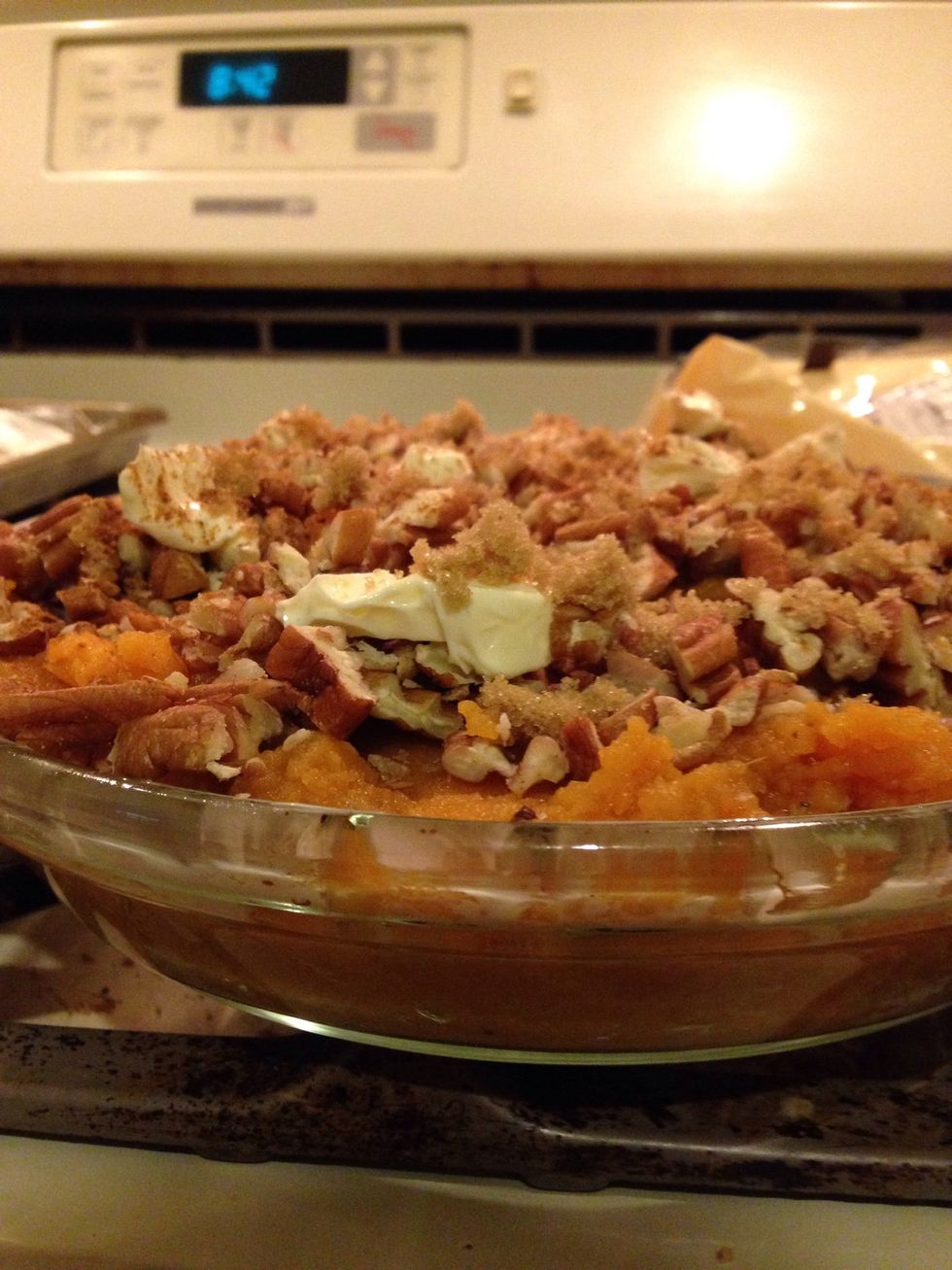 Top with chopped pecans, a bit of brown sugar and a few pads of butter. On thanksgiving day, reheat in a 375 degree oven for about 30 mins. This is a dish I make the day before to just reheat day of
What?! Some of the sweet potatoes didn't fit in your pan? Gifts are an easy fix :-) they are that good and someone will surely be thankful. Hope you enjoyed this guide. Happy Thanksgiving
5 sweet potatoes, forked
2 unpeeled bananas
1/4 cup honey
1/2 cup butter, softened
1-1/2 cup of pecans, chopped
1/4 tsp salt
1tsp cinnomon
1/2 cup brown sugar