Make Thanksgiving Place Card Bouquet
13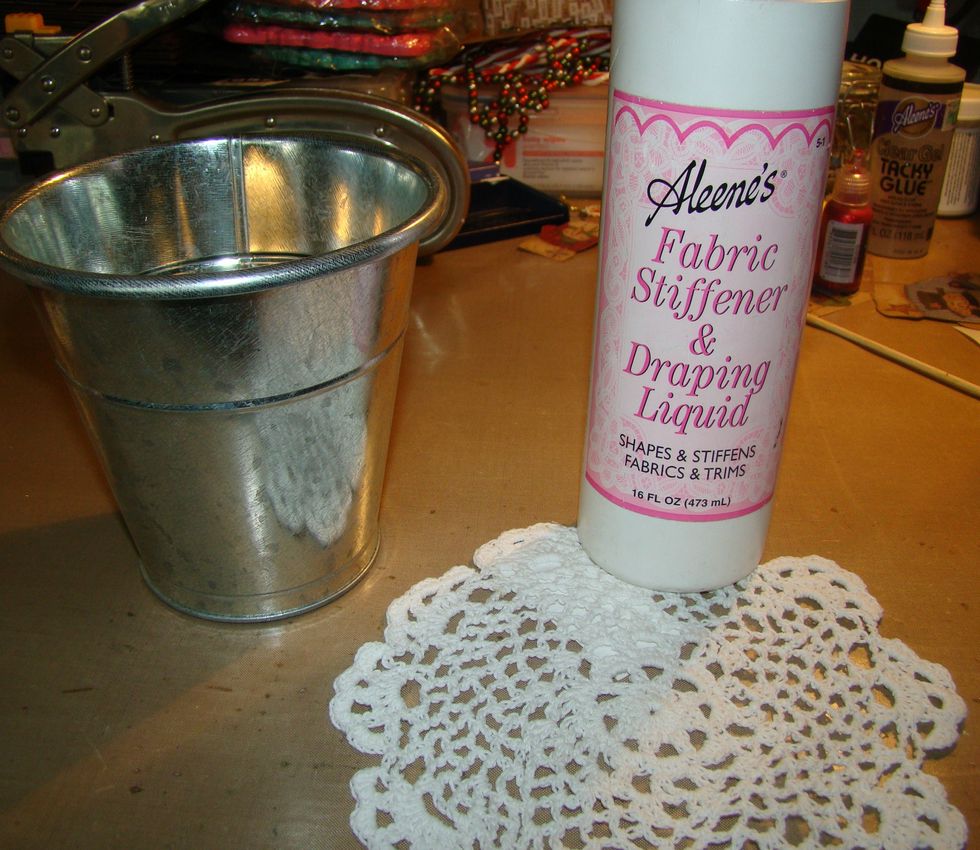 I purchased these doilies at Michaels for $1.50. Find a bowl or can that is the appropriate size for your project.
Cover your can or bowl with plastic for easy removal of your doily once dried.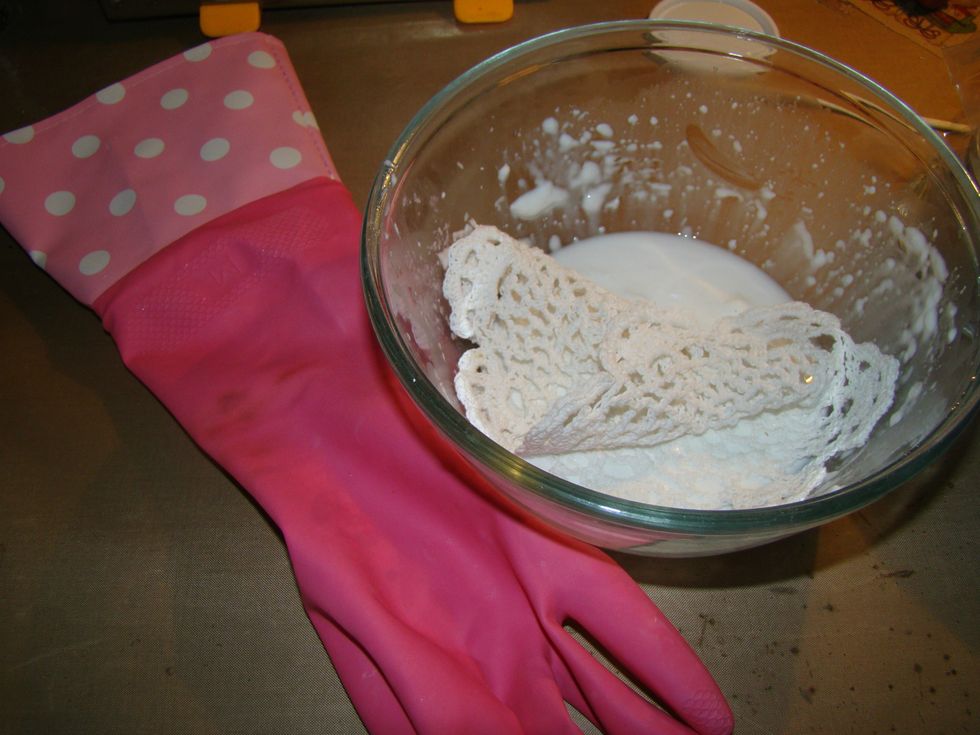 Cover the entire doily with fabric stiffener. Be sure to use gloves for this. It can get messy. Ring excess out before next step.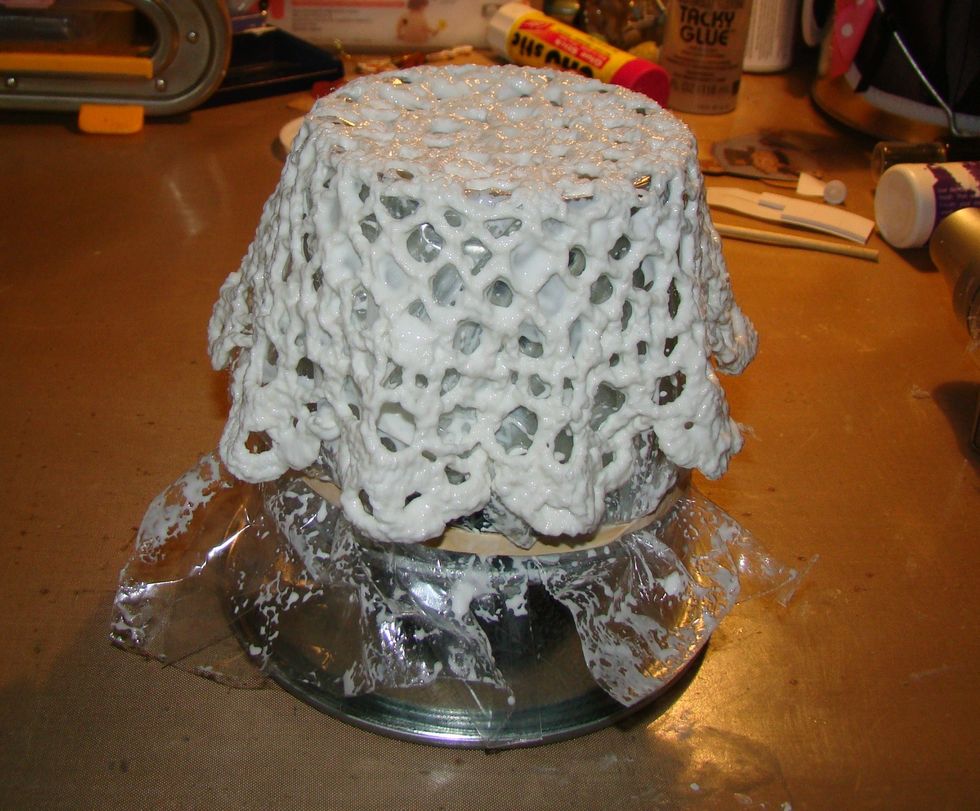 Lay doily over the can or bowl to form your basket. You can create folds in the doily by pinching the sides which will give a ruffle effect to your basket. Allow to dry over night .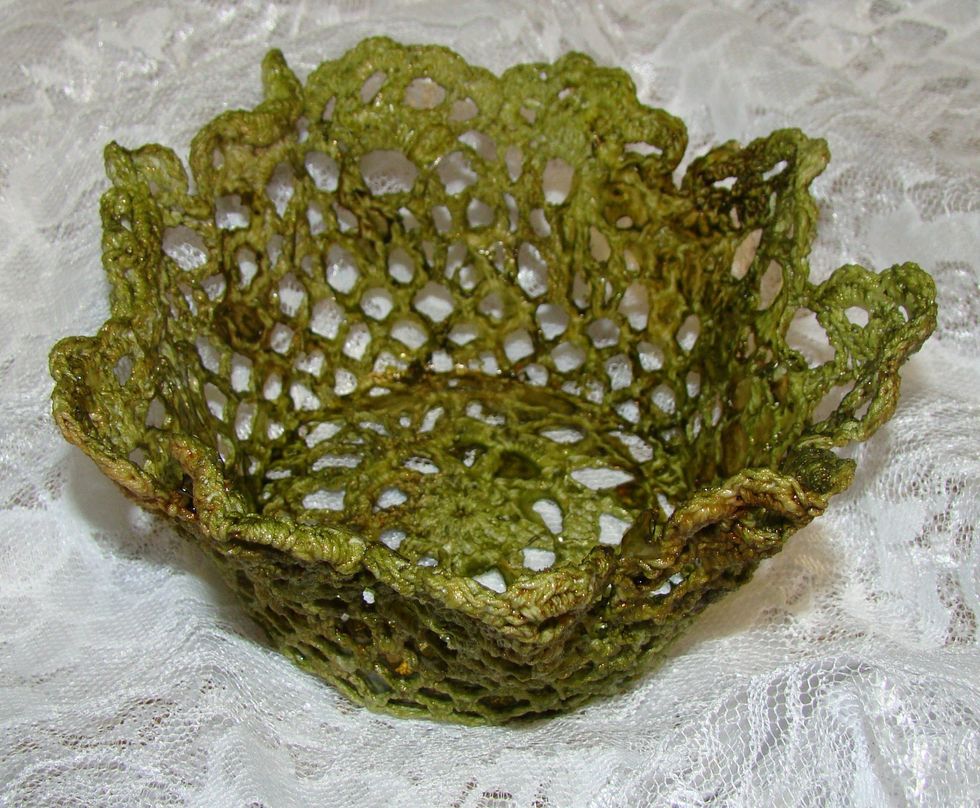 Spray your doilies with Lindys or Glimmermists for your custom color. I chose to do each basket a different autumn color. This one is Lindys Gator Gumbo & Sassafrass Olive Copper. Allow to dry.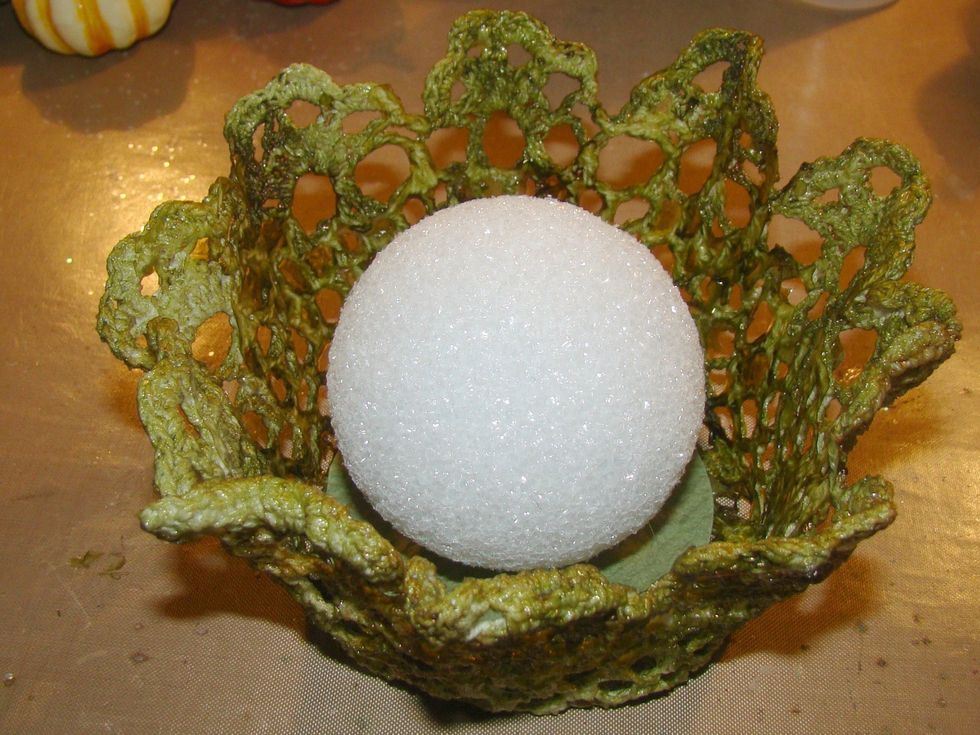 I used a Styrofoam ball for the inside to provide height, but you can also crumple up paper which would be more cost effective. Glue to the inside bottom of the basket.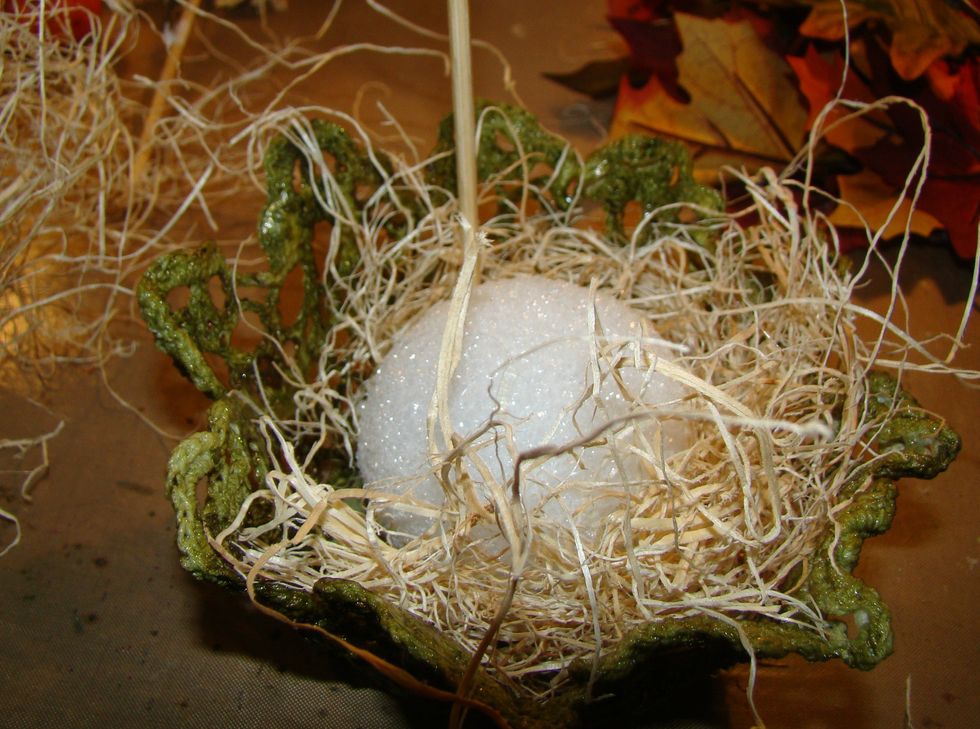 Start adding your filler by using your glue gun. Use Spanish Moss or raffia filler, whatever is your taste. Cover the entire ball and all the sides.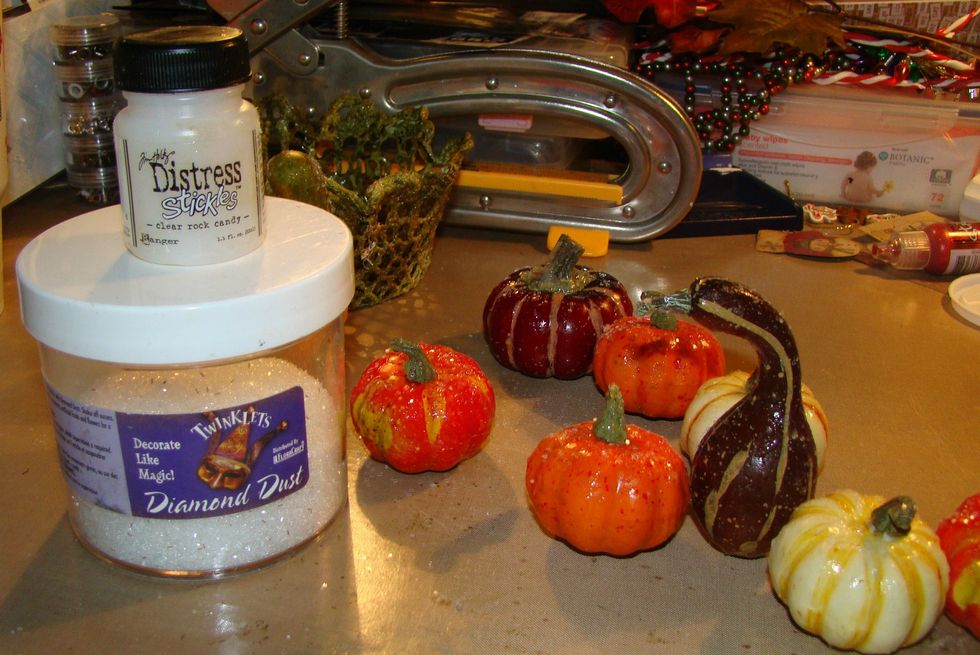 Give your gourds and pumpkins a hefty coat of Rock Candy Stickles and sprinkle Diamond Dust glitter on top for a pretty sparkle. Allow to dry completely.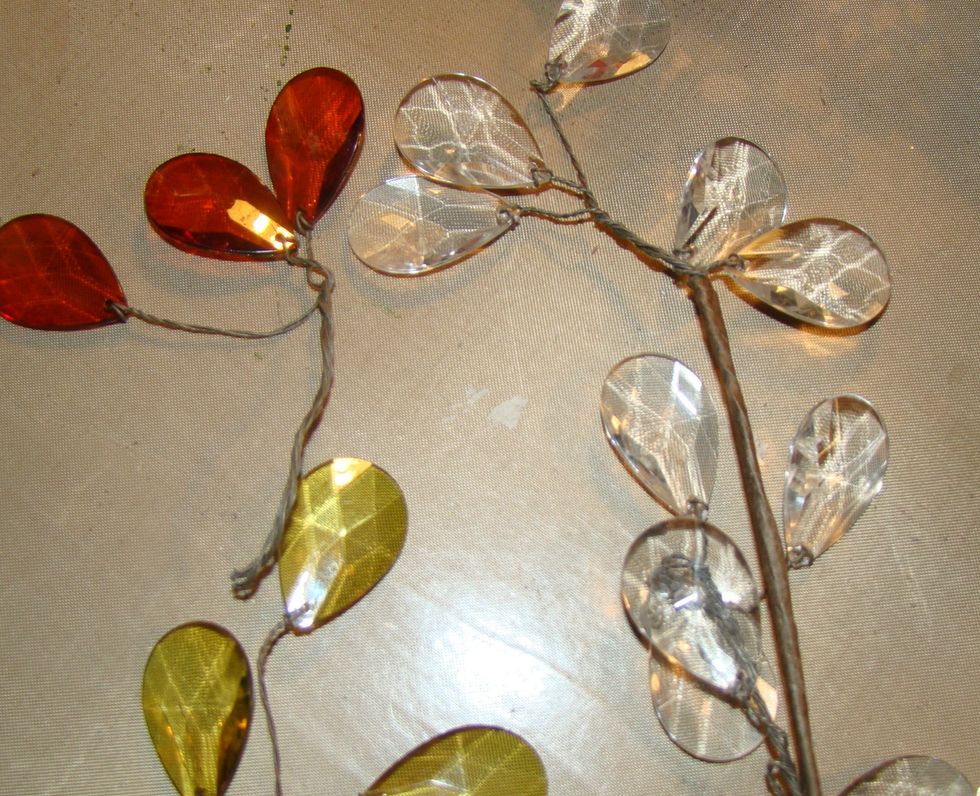 I used alcohol inks to color these clear crystal pics.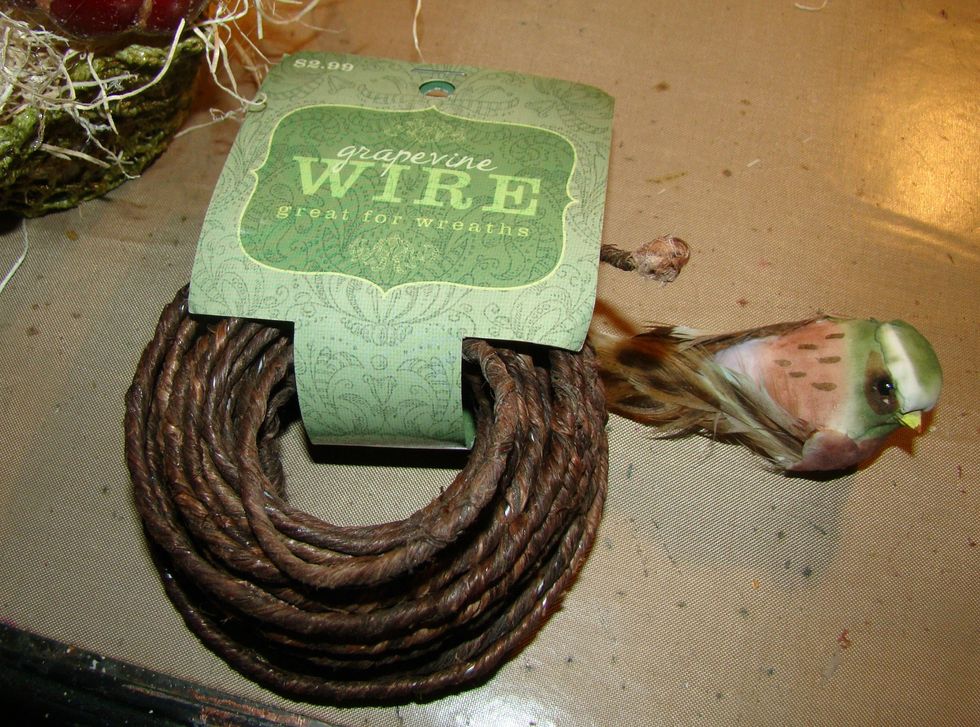 I used grapevine wire to glue my little birds on. I love the natural look of this wire and it resembles much like a tree branch.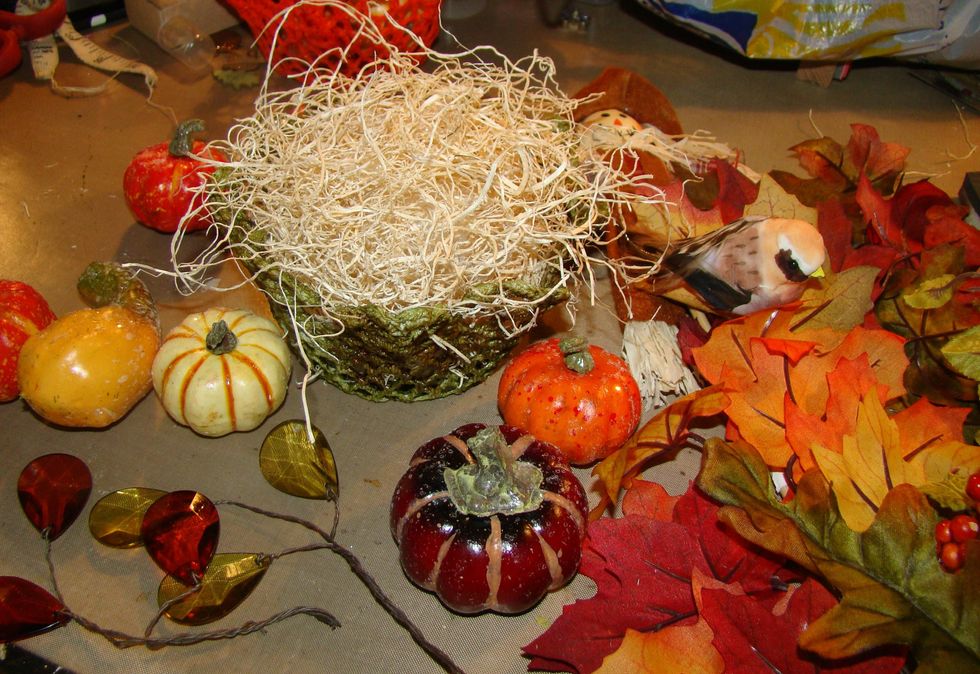 Gather all your gourds, pumpkins, leaves, birds, gems and prepare to glue into your basket.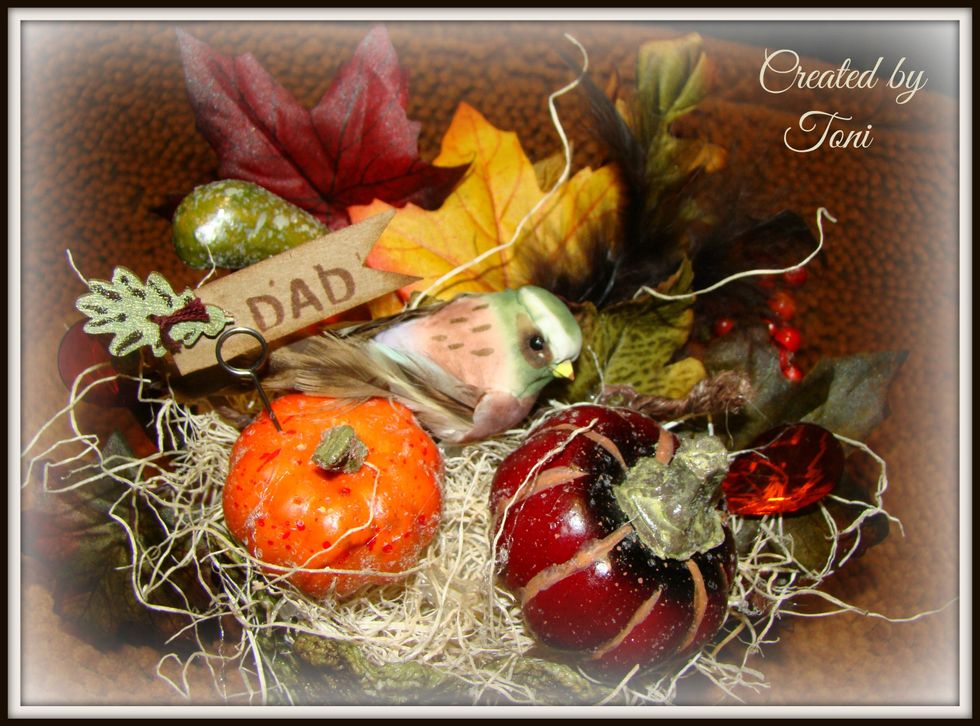 Stamp the individuals name on Kraft paper. Cut in a shape of a banner and distress the edges with Vintage Photo Distress Ink. Using Ideology Memo Pins secure your name tags.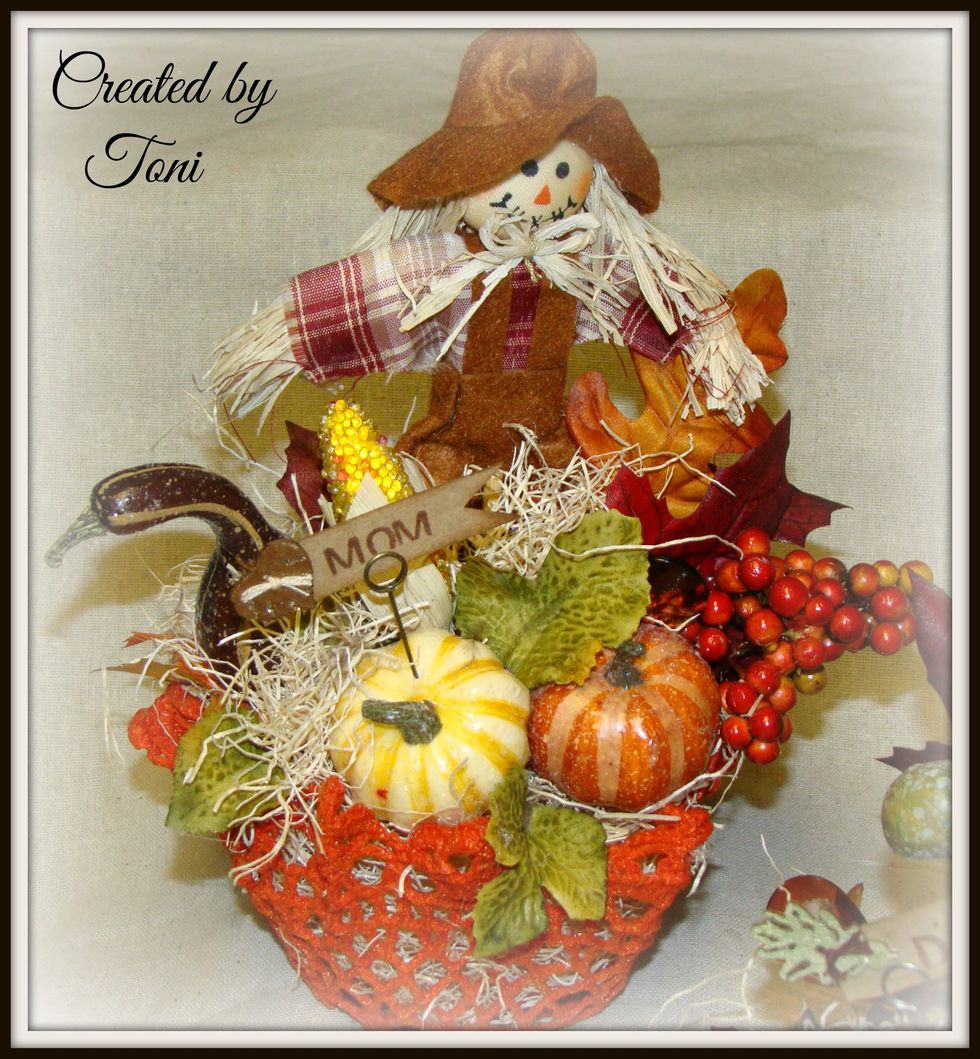 There are so many possibilities with these baskets and they are the perfect size at a place setting. This basket was sprayed with Lindys Hags Wart Orange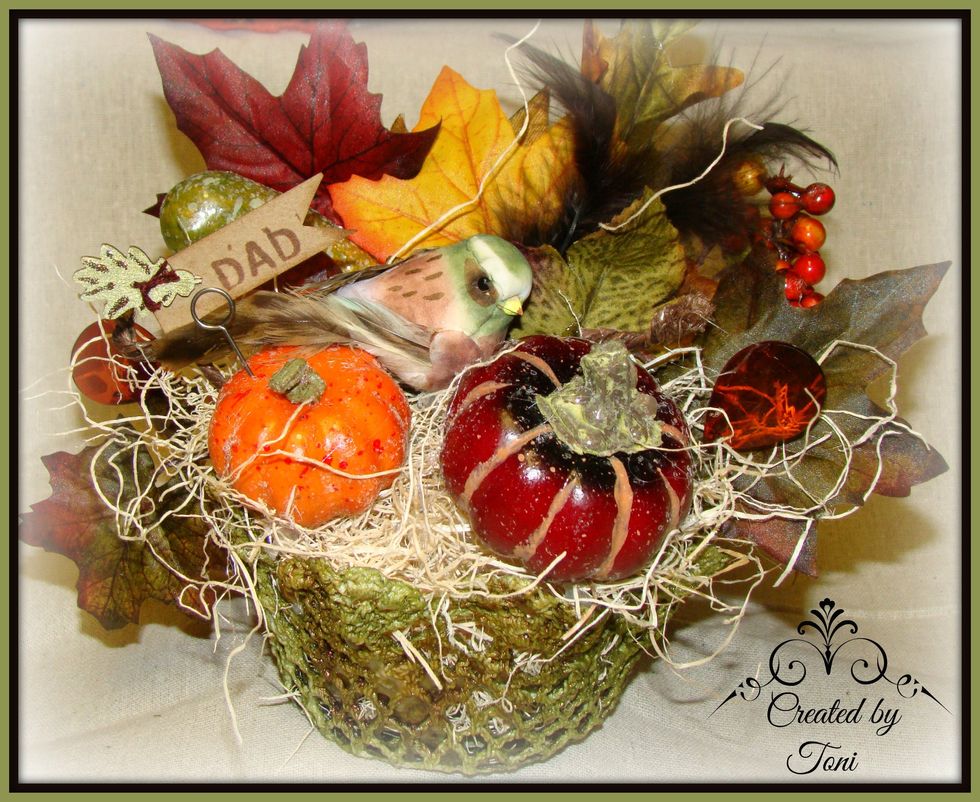 Have fun making these for all holidays, Easter baskets, Christmas gifts or just a cute home décor project. Happy holidays everyone!!!
Doiley
Fabric Stiffner
Rubber Gloves
Spray Mists
Raffia Filler
Glue & Glue Gun
Assorted Autumn Florals
Rock Candy Stickles
Diamond Dust Glitter
Kraft paper
Ink and Letter Stamps
Toni Burks-Grijalva
♥ getting messy with my inks & paints. I hope I can provide some fun tutorials for your creative journey. Visit my blog @http://www.toni-burks.blogspot.com/
Rancho Cucamonga, California