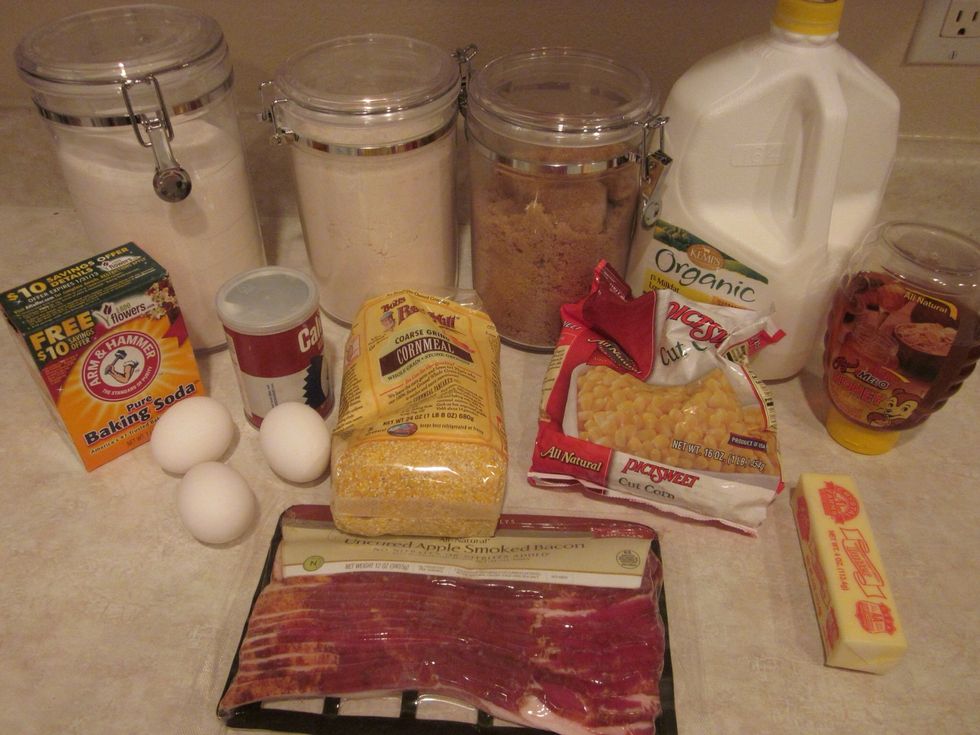 Look at those lovely ingredients! Oh no I'm missing the salt. Poor old salt... everyone is always leaving him out of the fun :(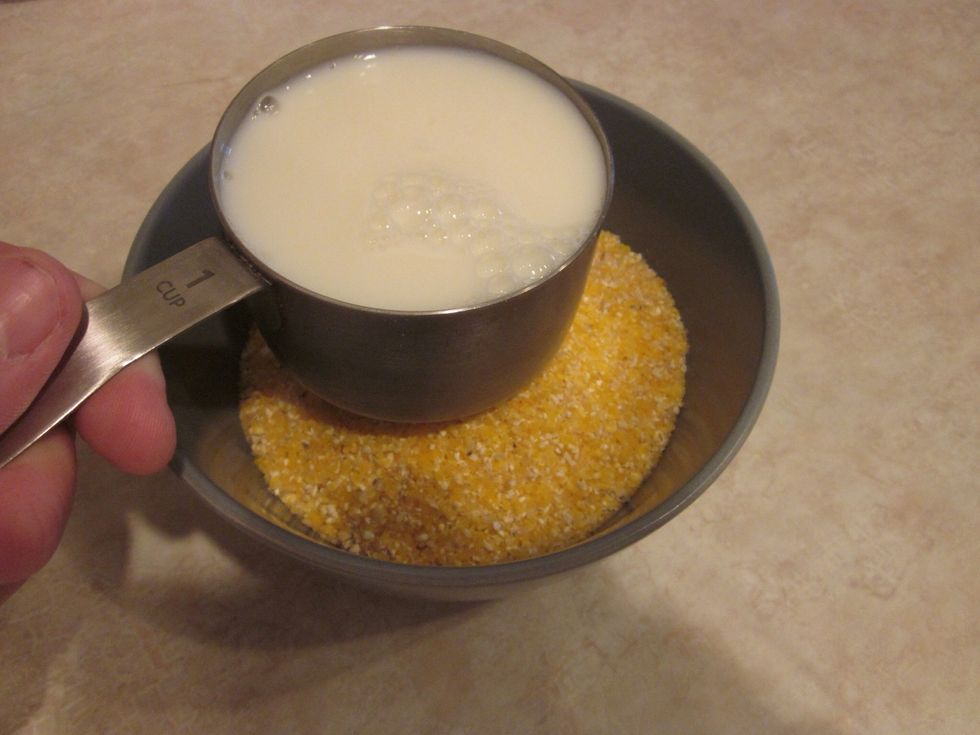 First things first. The corn meal and the milk need to have a little alone time. Mix the corn meal and milk in a bowl and let it sit. It's ideal if it sits for an hour or so.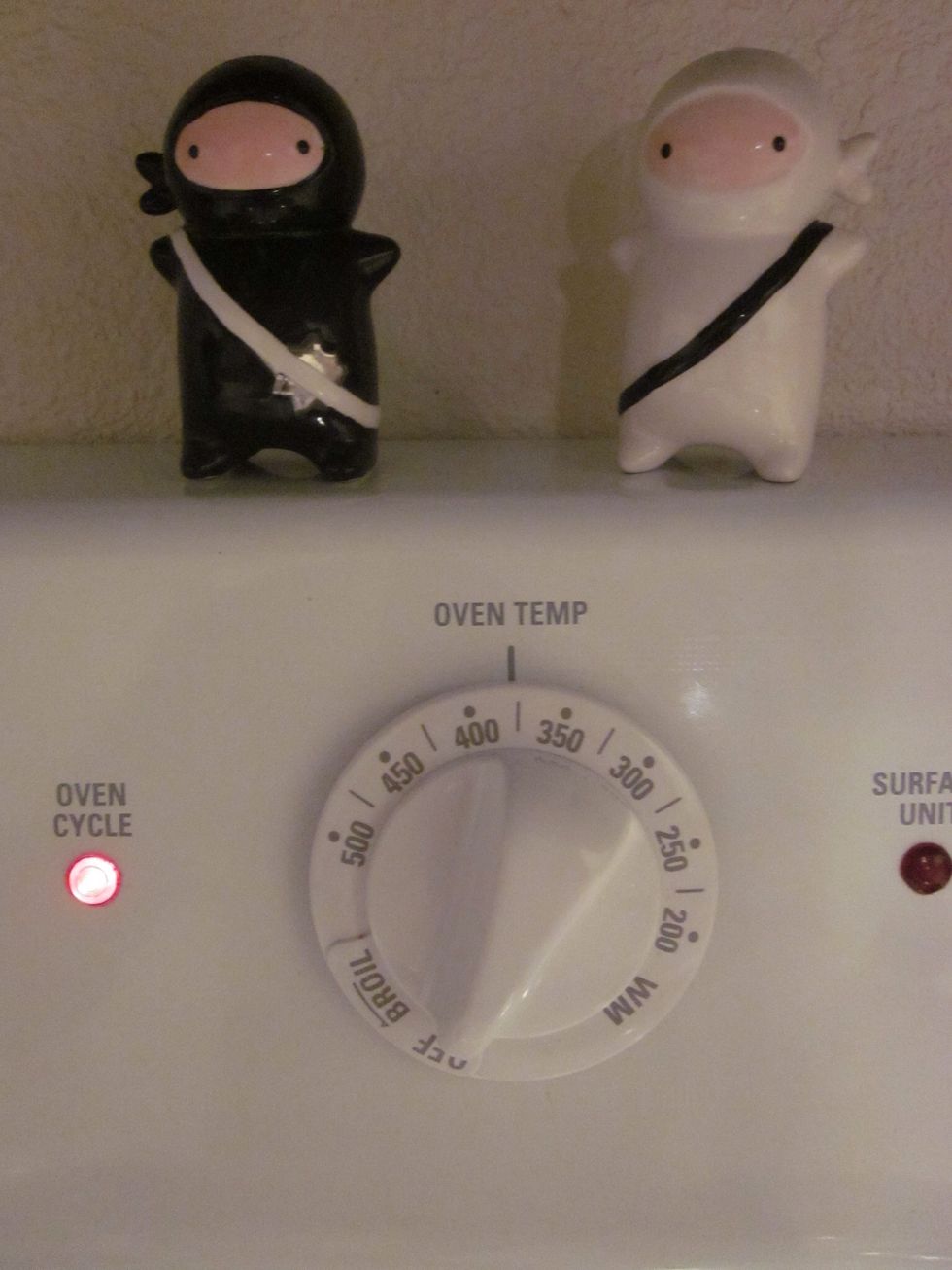 Pre heat the oven to 375.2517 degrees. Please make sure you invest in guardian ninja salt shakers to protect your temperature settings from being tampered with!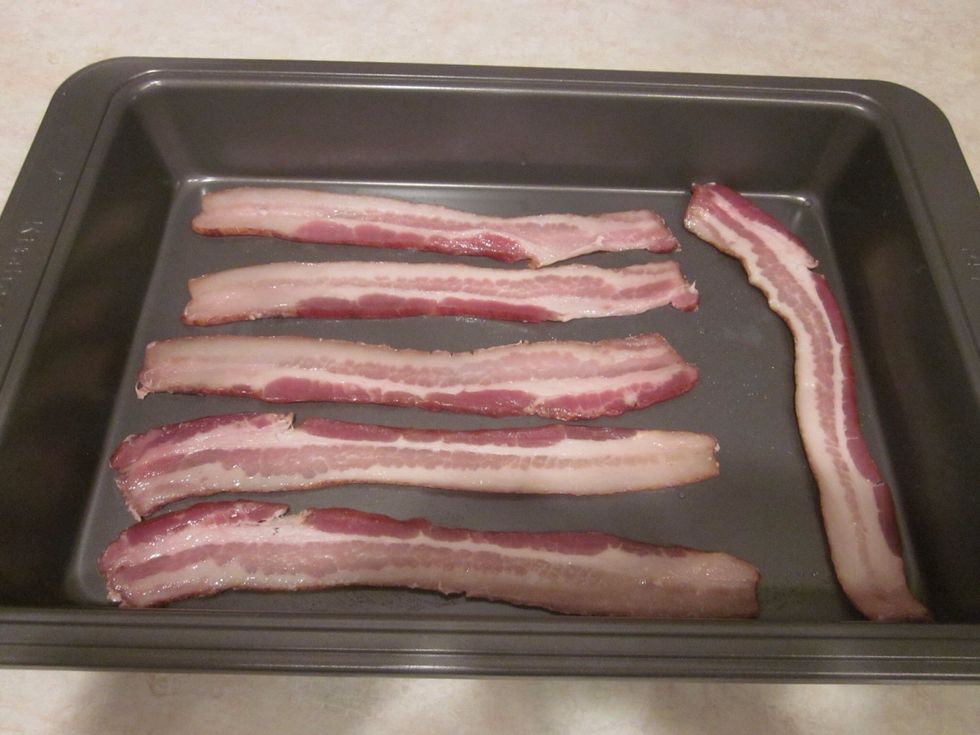 Grab a pan and put the bacon in there. I'm going to go ahead and assume you defrosted it. If not we will all sit back and laugh at you trying to separate frozen bacon into slices. Oven for 20 min.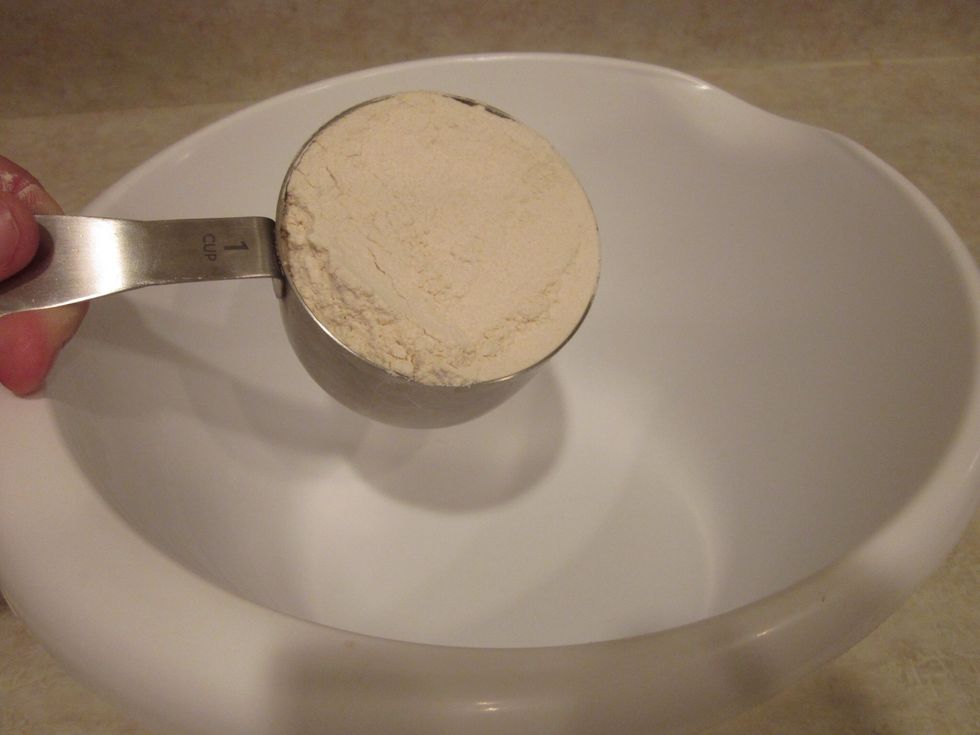 I hope you like dishes because we are going to go through the bowls.... Grab a mixing bowl for the dry stuff....that does not include your sense of humor.
You'll want to include the sugars, flour, salt, baking soda and baking powder. Use a whisk and mix them together a bit. If you want make sounds and pretend you're an electric mixer just mixing away.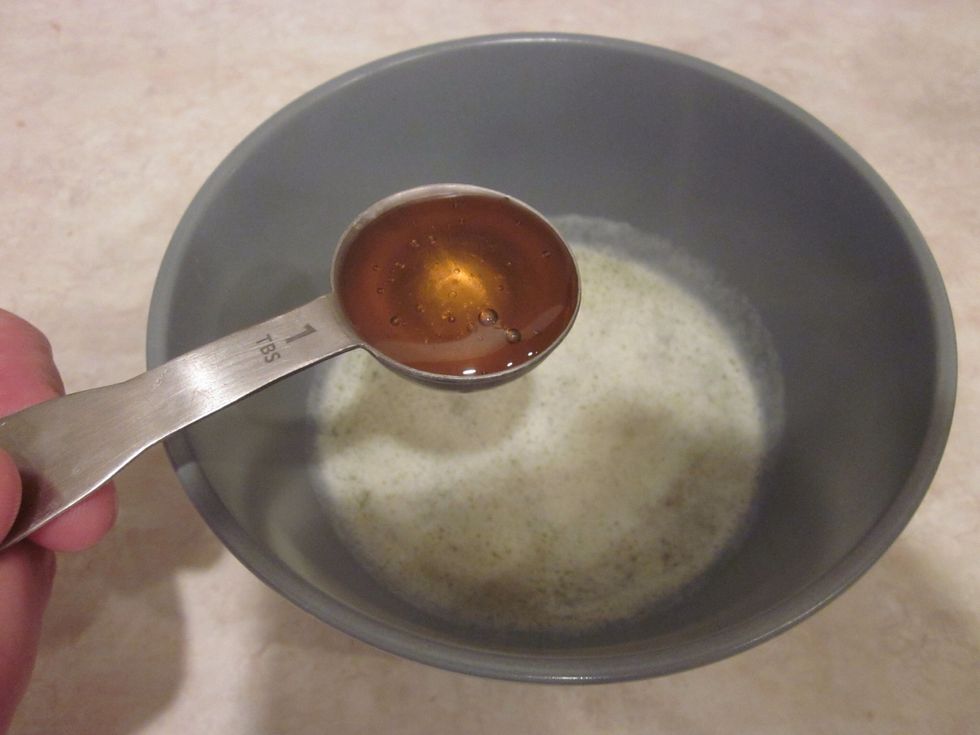 Grab another bowl and melt the butter. Add the honey to the melted butter. Observe this picture for a moment. The two greatest food groups are represented here... Fat and sugar.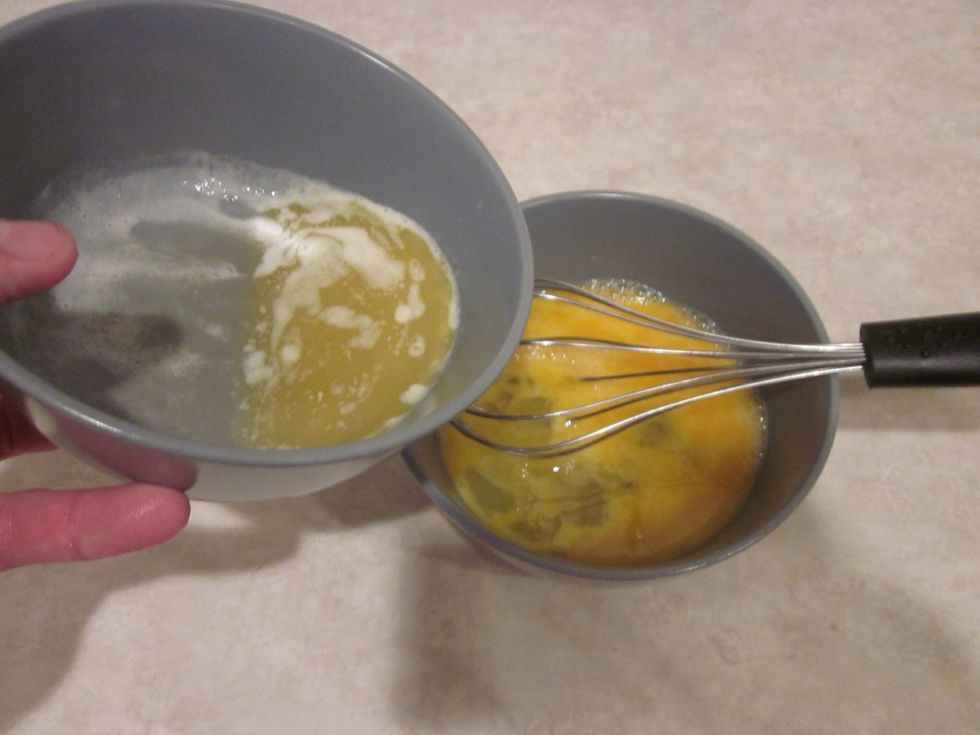 Since we're on a roll now grab one last bowl for the eggs. Lightly beat them and add the heavenly butter honey mixture. Hopefully the butter is still warm. If not... What took you so long?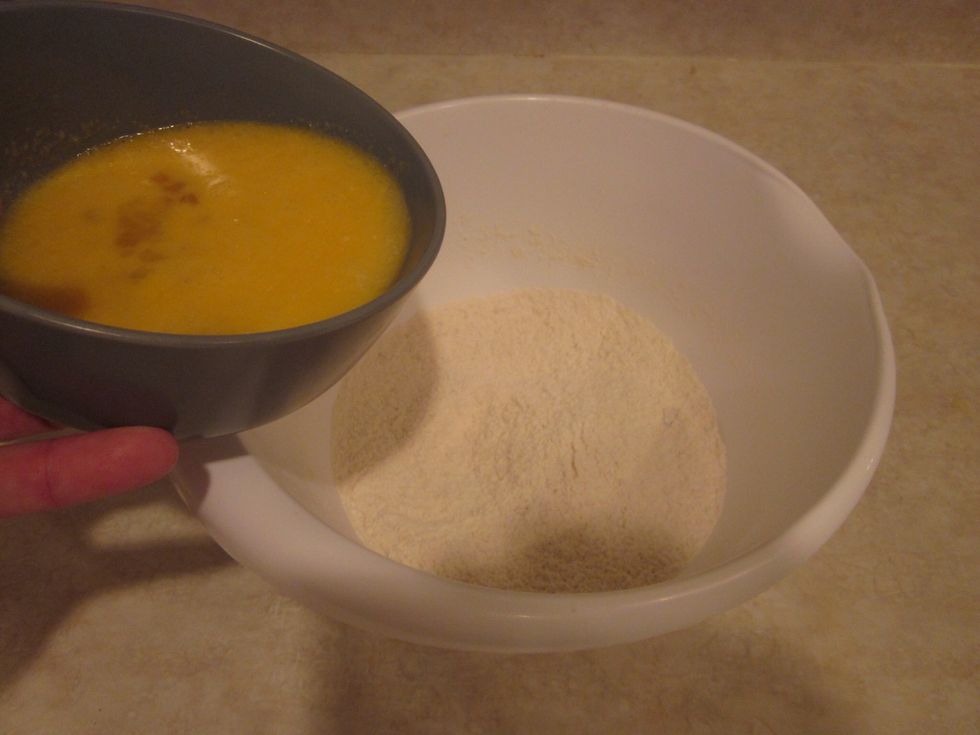 Add the egg/butter/honey mix to the dry stuff. Start mixing with a spoon. You could probably mix with something other than a spoon but that would be sorta silly now wouldn't it.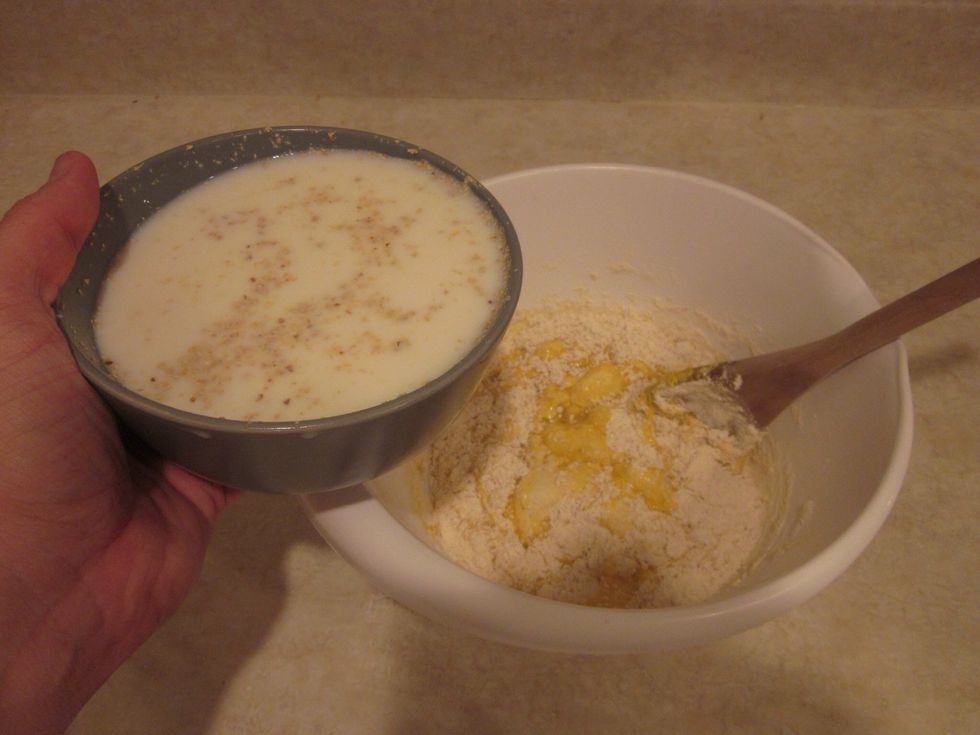 Now that the corn meal and milk are well acquainted we can bring them to the party too. Keep that stirring going but add the cornmeal mix.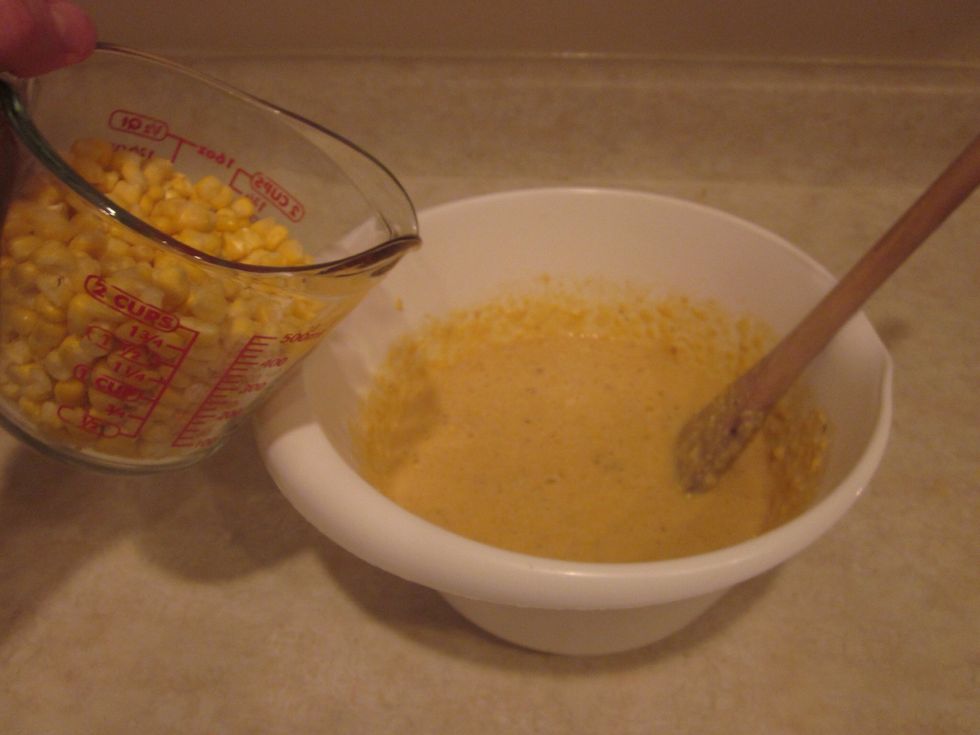 The last thing to go in is the corn. Keep it frozen. I'm pretty sure putting it in a 400 degree oven for 30 min is enough to thaw it out... so don't worry too much.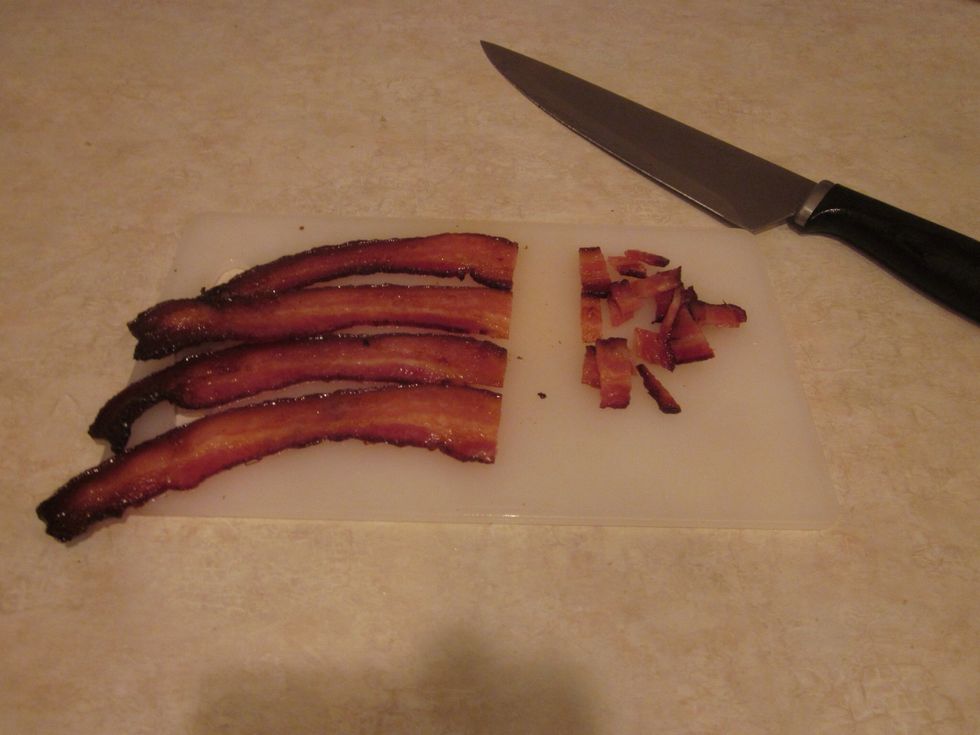 By now if you're on top of things your bacon should be done. If you want I give you permission to eat a slice... Isn't it magical?? Now cut the rest up into little bits.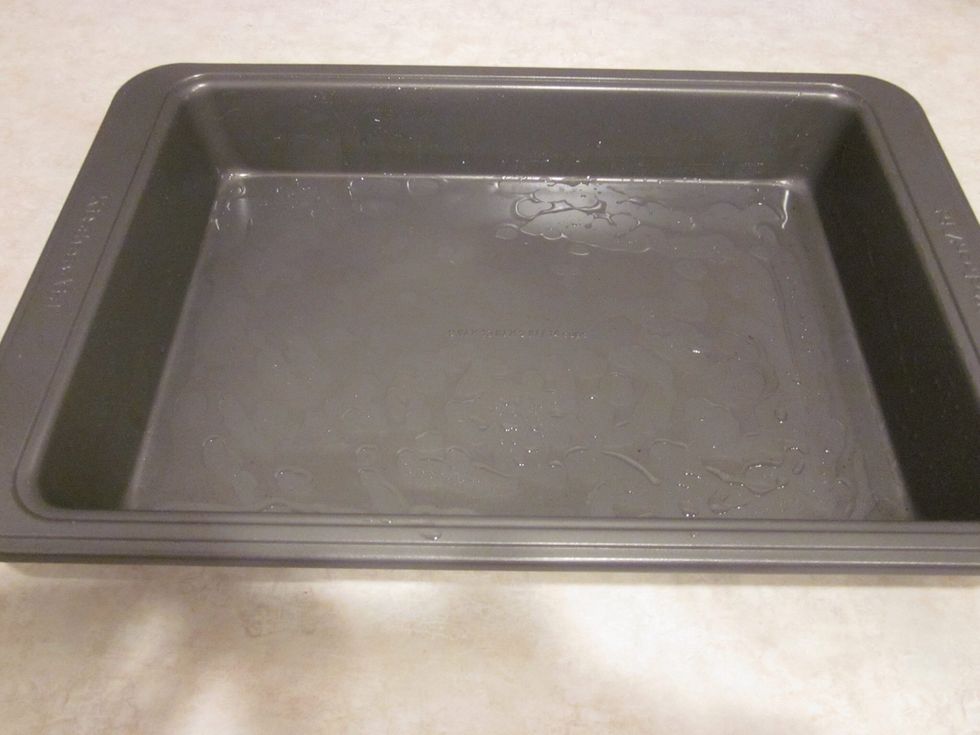 Grease the pan up with some of the bacon fat. You can get rid of the rest unless you're really that crazy about bacon grease.... But that would be crazy. We really just need a light coating. 9x13 pan.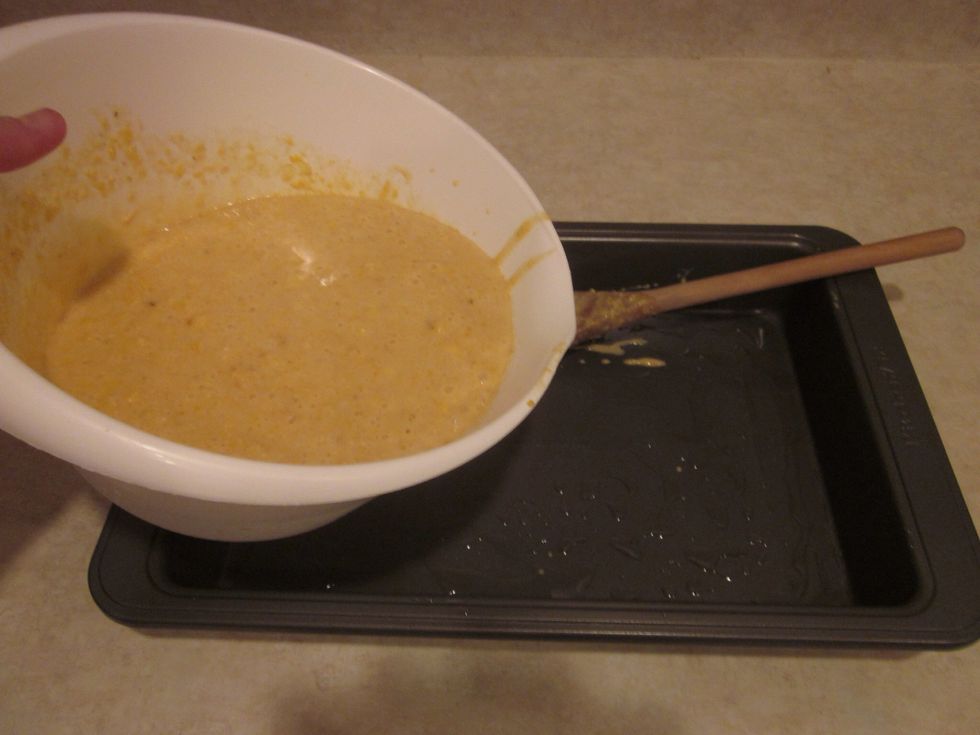 Pour the batter in and spread it evenly. Want to know a secret??? You could make muffins too!! Just put the batter in muffin cups at this step. Just don't tell anyone our little secret now.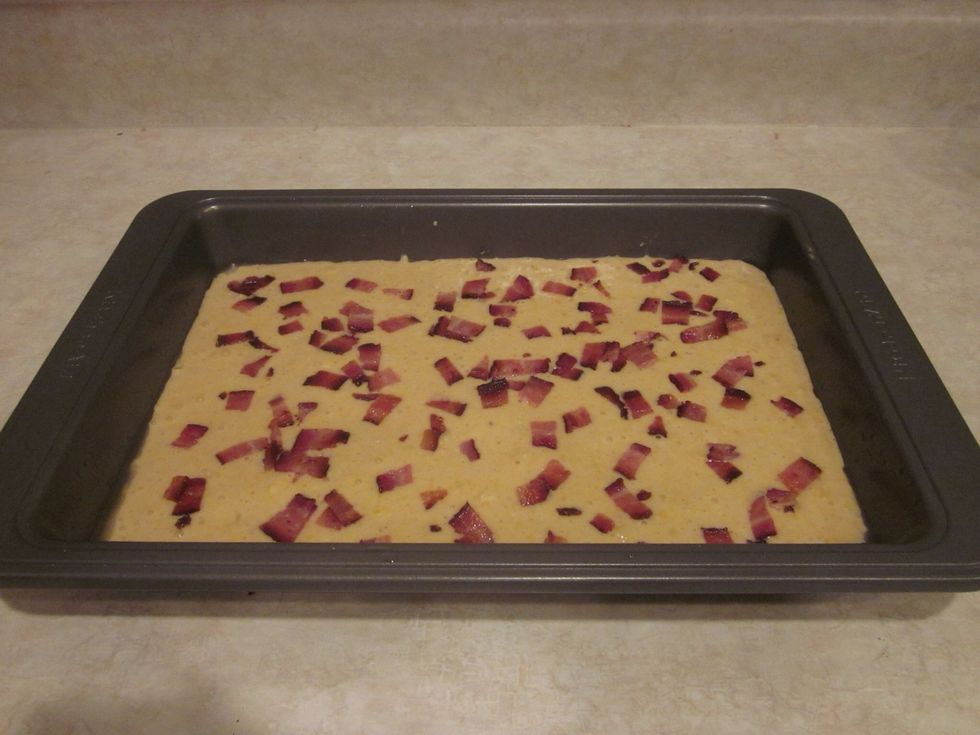 Add the bacon bits by spreading them over the top of the mix. No more eating the bacon!!!! Save it for the bread!!! If you're really cool you can make a design out of the bacon... Express yourself
Pop it in the oven for about 30 min or until it gets golden brown on top. The amount of time will change depending on your pan. Make sure you check it's done with a toothpick. You're done!!
1.0c Cornmeal
3/4c Flour
3/4c Sugar
3/4c Brown sugar
1/4tsp Baking soda
1/2Tbsp Baking Powder
2.0Tbsp Butter
1.0tsp Salt
3.0 Eggs
2.0c Milk
6.0 Slices of bacon
2.0c Frozen corn
2.0Tbsp Honey