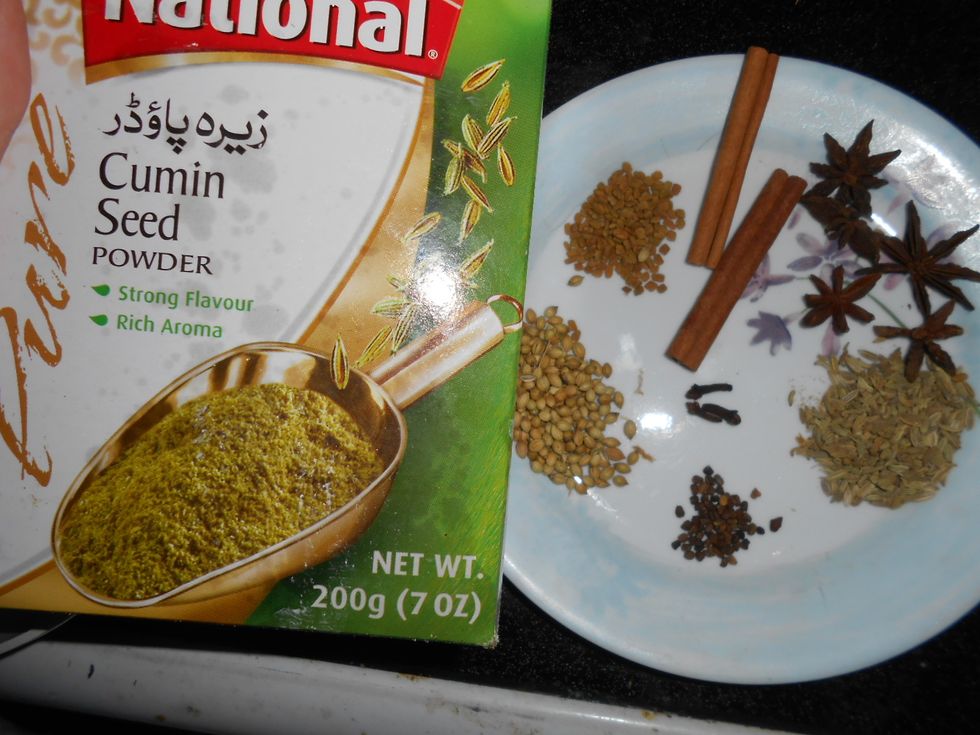 Gather your spices. Ideally, the cumin would be whole, but lets work with what we have.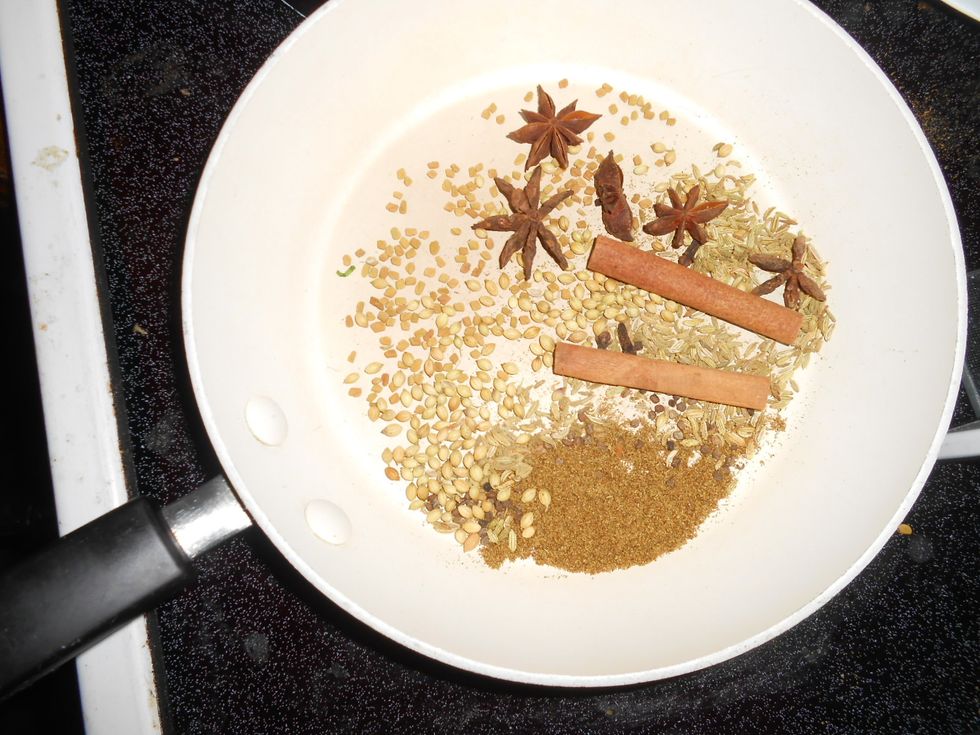 Toast the spices on medium-high heat.
Chop your carrots and parsnips, thin. Adding a fun pattern if you have a mandolin is also fun.
Lightly char your ginger and onion for a sweet flavour.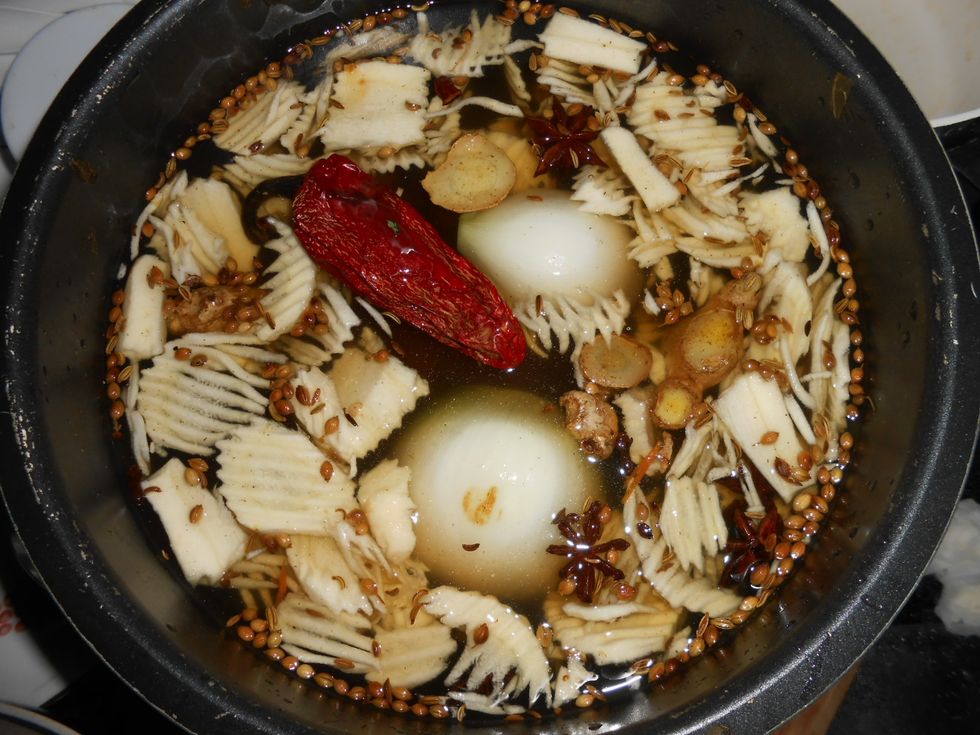 Combine chili pepper, onion, ginger, parsnips, carrots, jaggery, vegetable broth and spices into a slow cooker pot.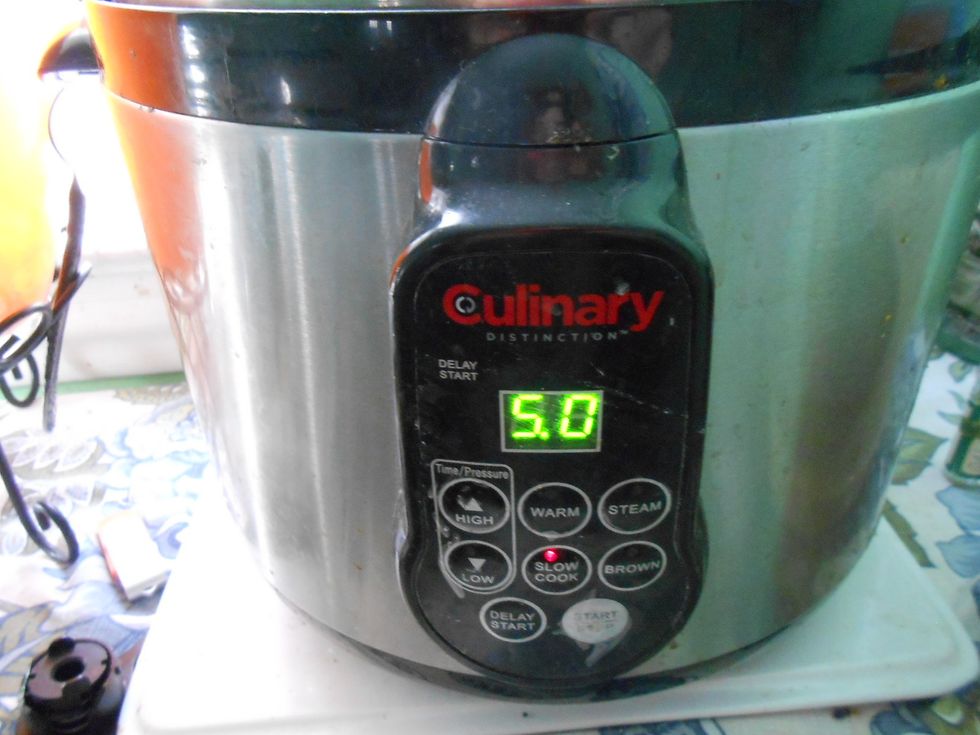 Slow cook for about 5 hours. I've done 4 and 6, time isn't that important.
Rinse your bean sprouts.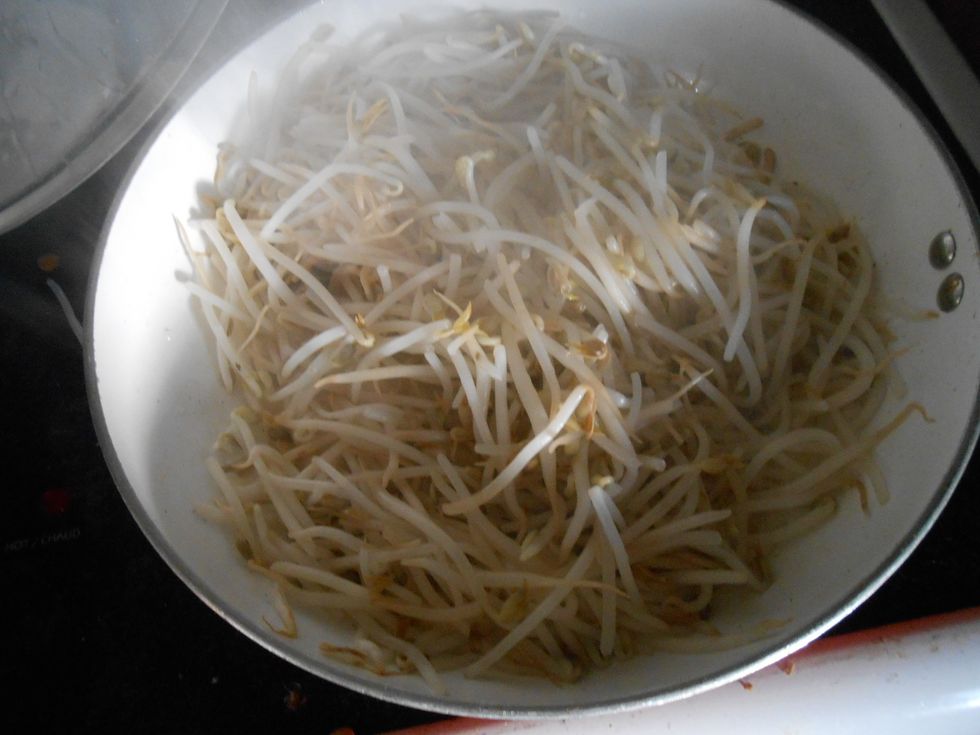 Sautee them, and let them cook under a closed lid on medium-low until soft, adding water if necessary.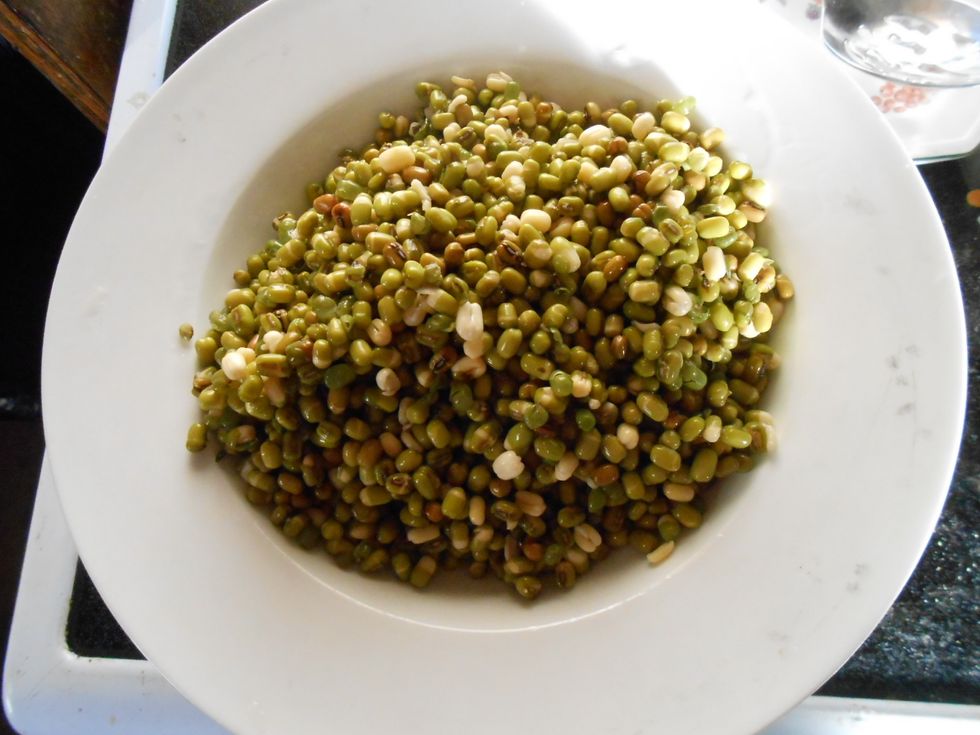 Rinse your soaked beans. I soak mine for 3 days, they begin to sprout and develop a delicious crunch.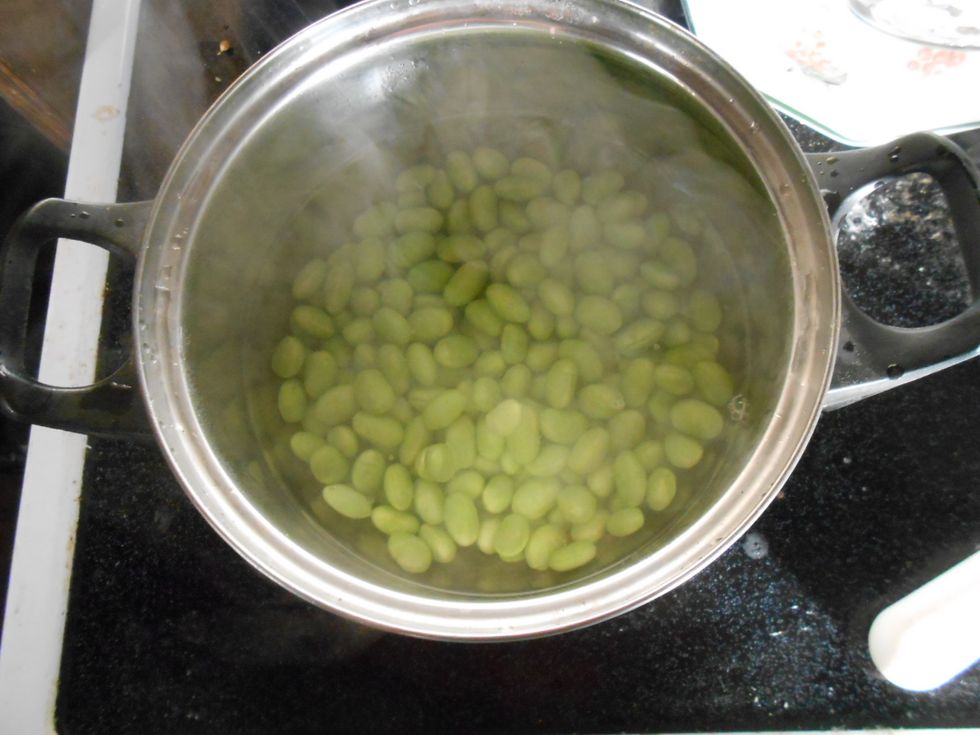 Optional. I warm up my frozen, deshelled edamame beans so they won't cool the soup.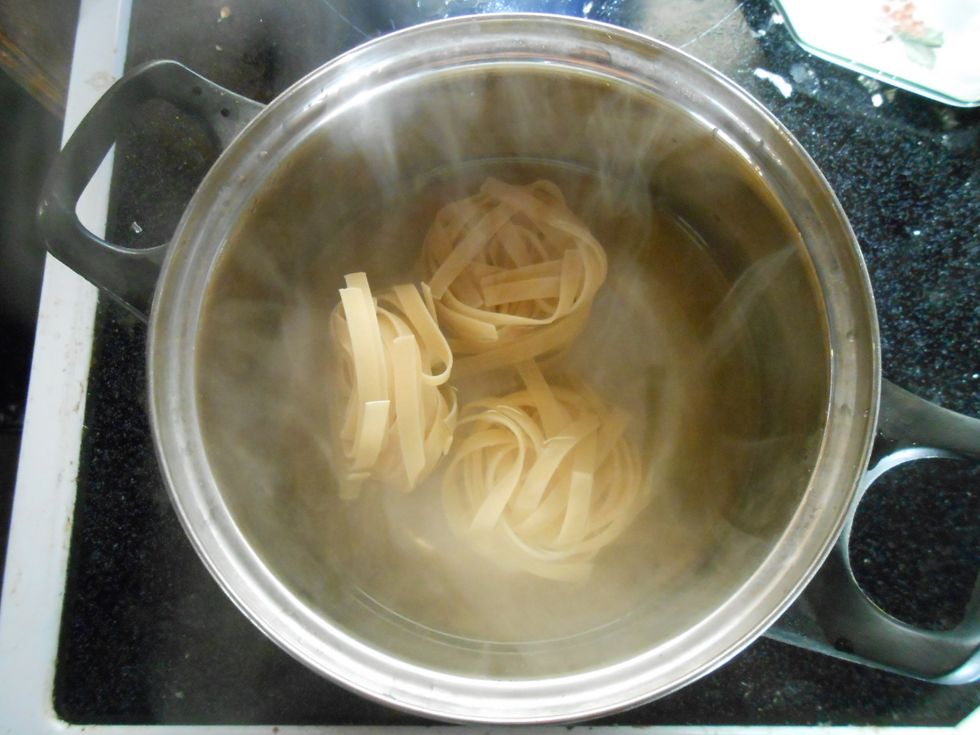 Once that's finished, cook your nests so they're soft and chewy.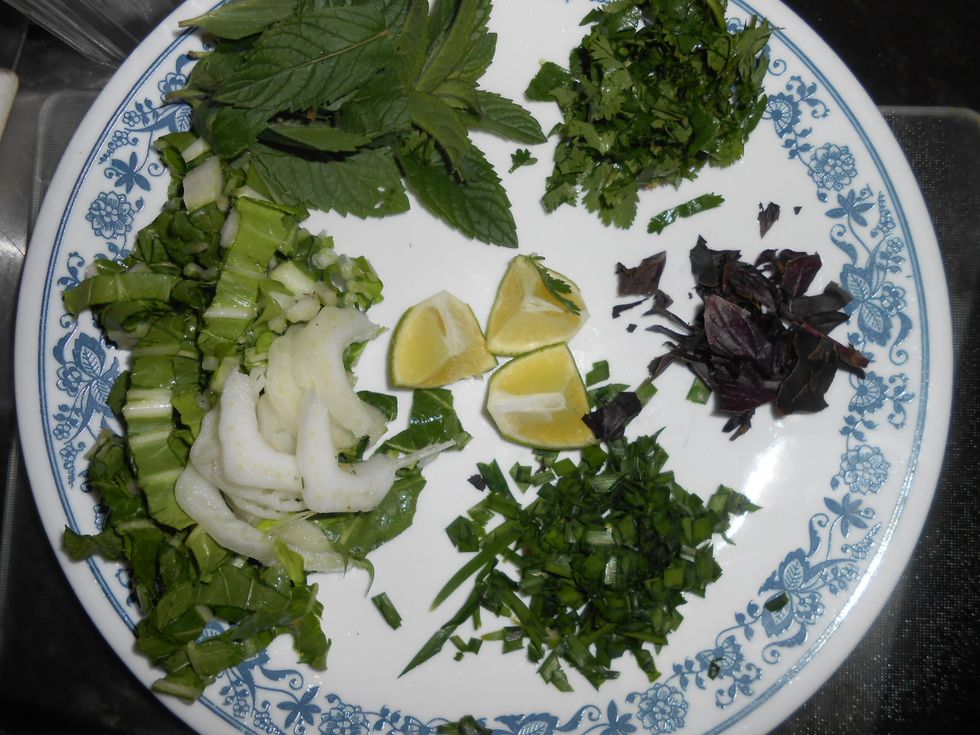 Chop and arrange greens.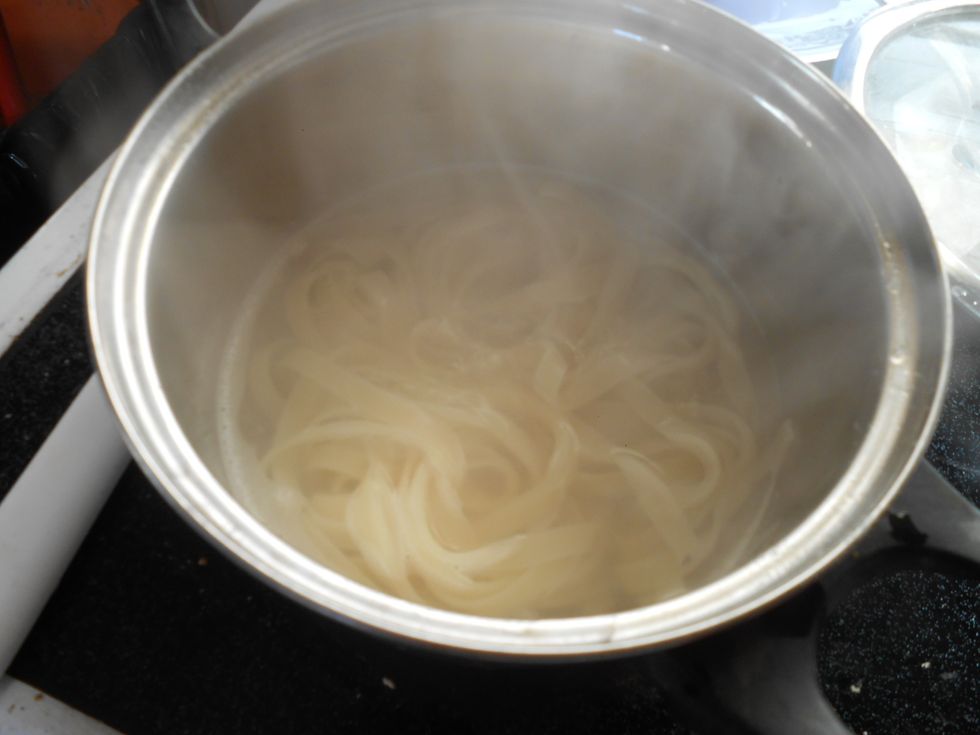 This is what the pasta should look like.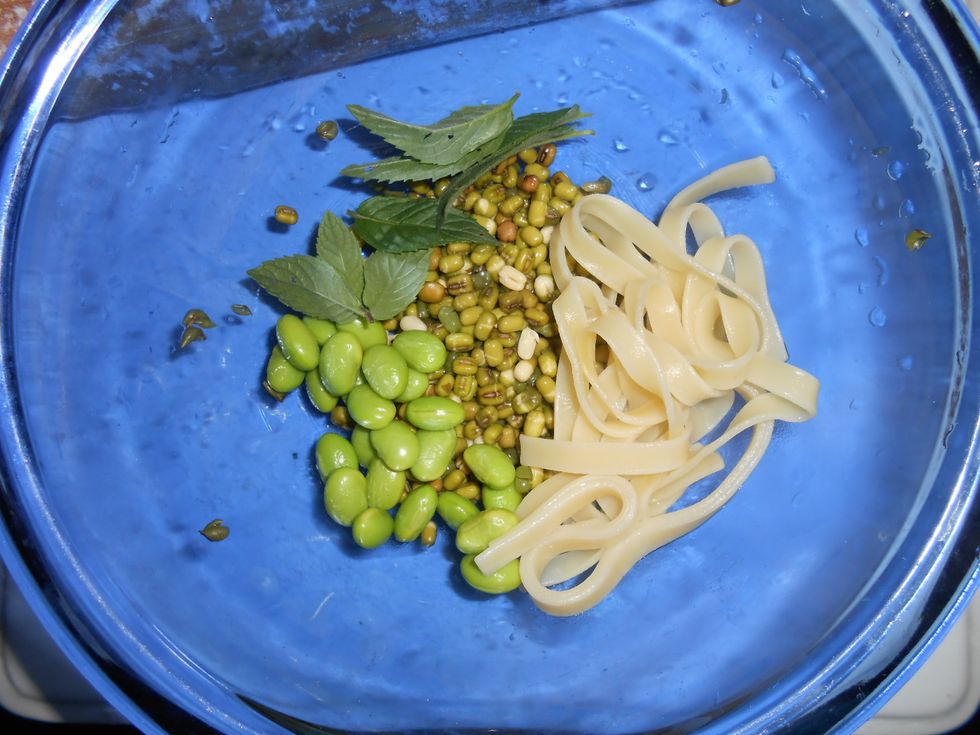 Use a large bowl to build up "layers" of your toppings.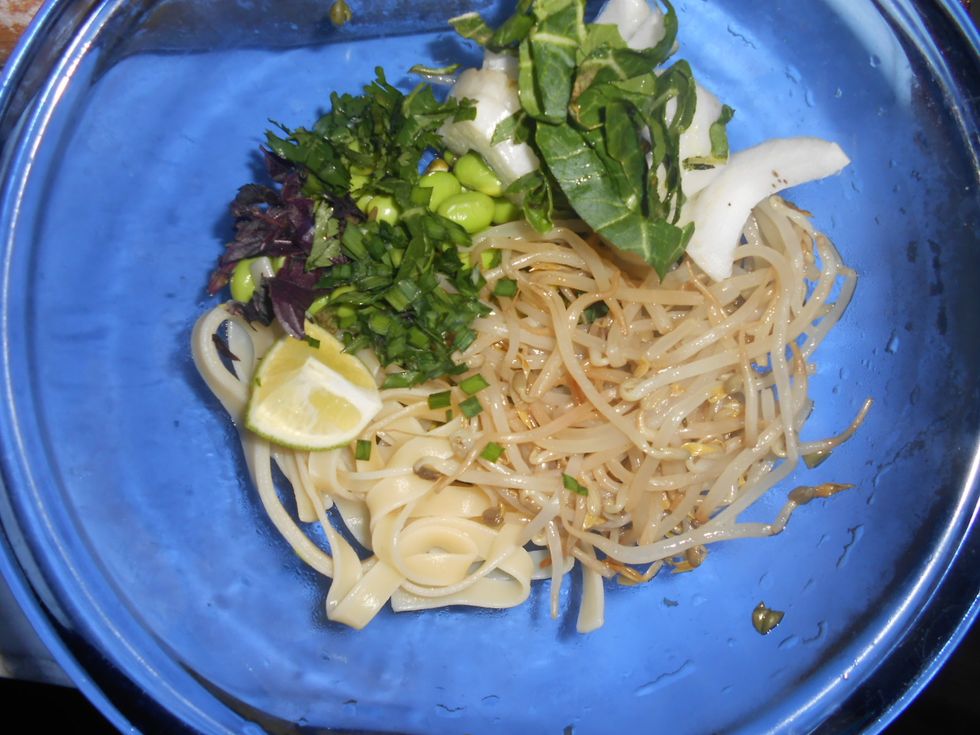 Add some more ingredients.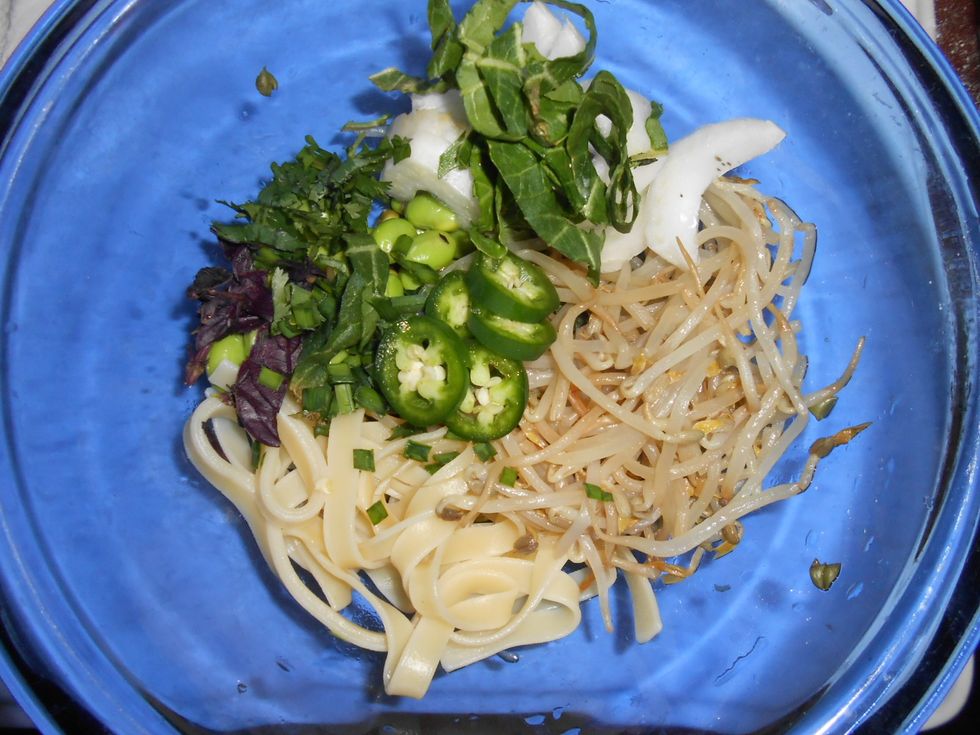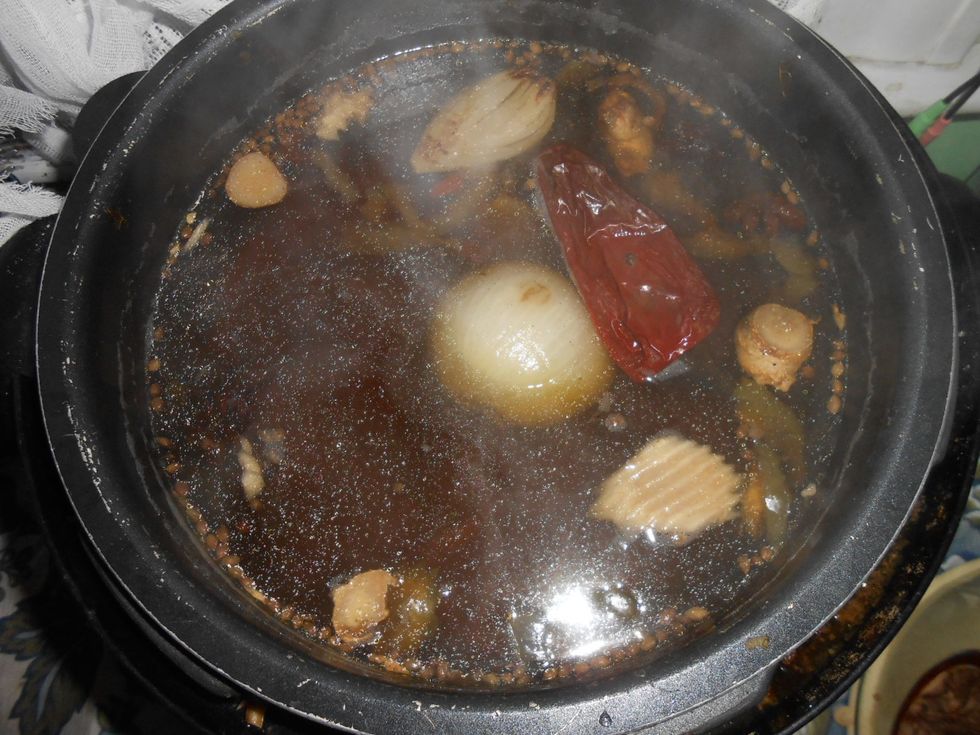 This is what the finished broth should look like, more or less. Pour it over the toppings, or add toppings after the broth.
Serve however you wish and enjoy!
1.0 parsnip
2.0 large carrots
3.0 whole star anise
1.0tsp cumin
1/2 onion
4.0in sliced ginger
3.0 pasta nests
1/4tsp jaggery
2.0 cinnamom sticks
2.0tsp whole coriander
1.0tsp fennel
3.0 whole cloves
1.0tsp cardamom
8.0c vegetable broth
2.0 limes, sliced
2.0c chopped bok choy
1/2c chopped cilantro
1/5c moong beans, soaked
1/2c chopped mint
1/4c chopped basil
400.0g bean sprouts
Salt, to taste
1.0c edamame soy beans
2.0 chili peppers
1/2c green onions
1.0tsp fenugreek seeds