This is a new interpretation on Thai's kanom jeen namya by making it easier to make overseas. Still taste like the original version, with much less effort. Enjoy! 💗💗💗
69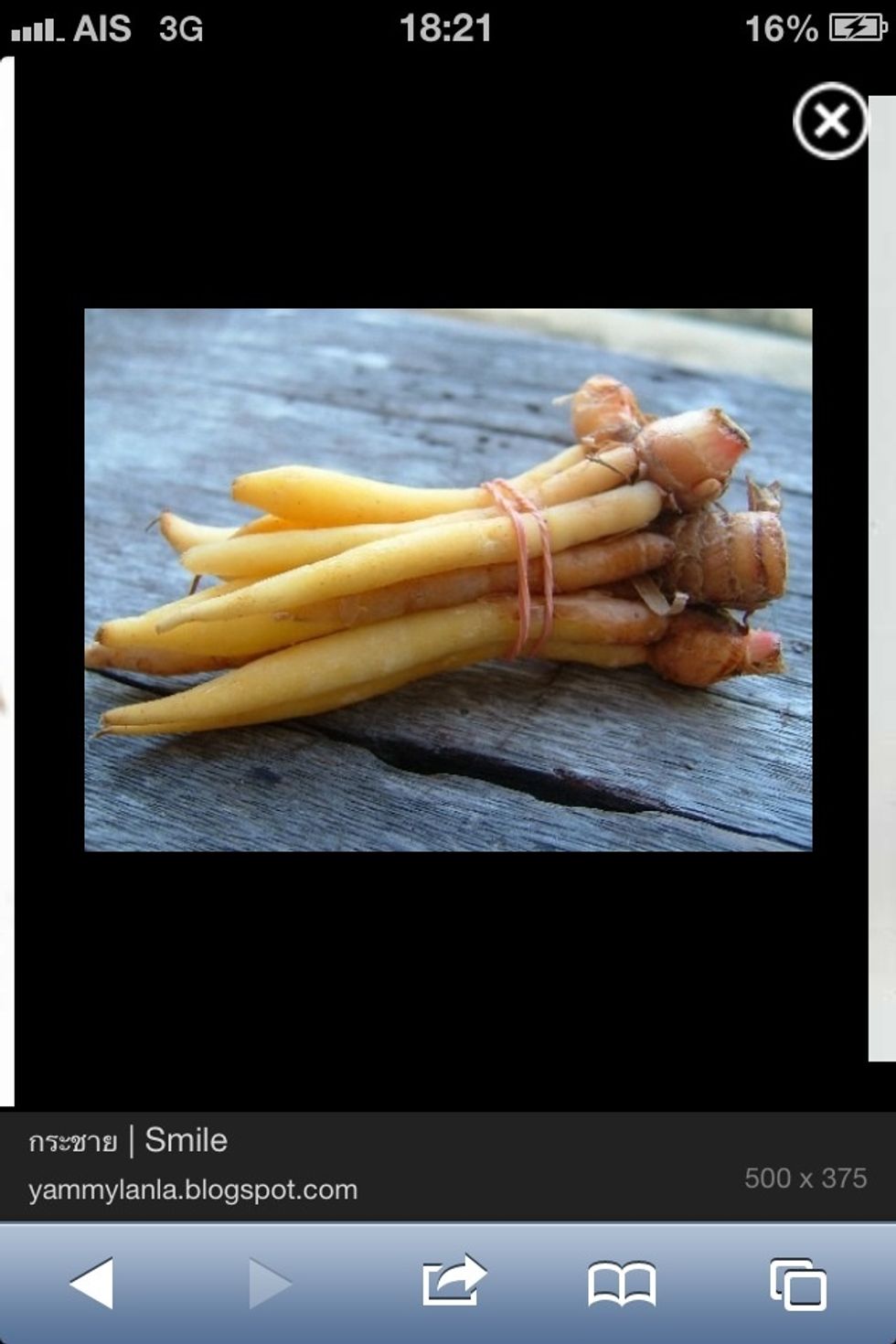 These are fingerroots. Sometimes are mistaken for lesser galangal. They're not the same. In Thai we call it Gra-shy. If u cant find these u can use young Chinese ginger.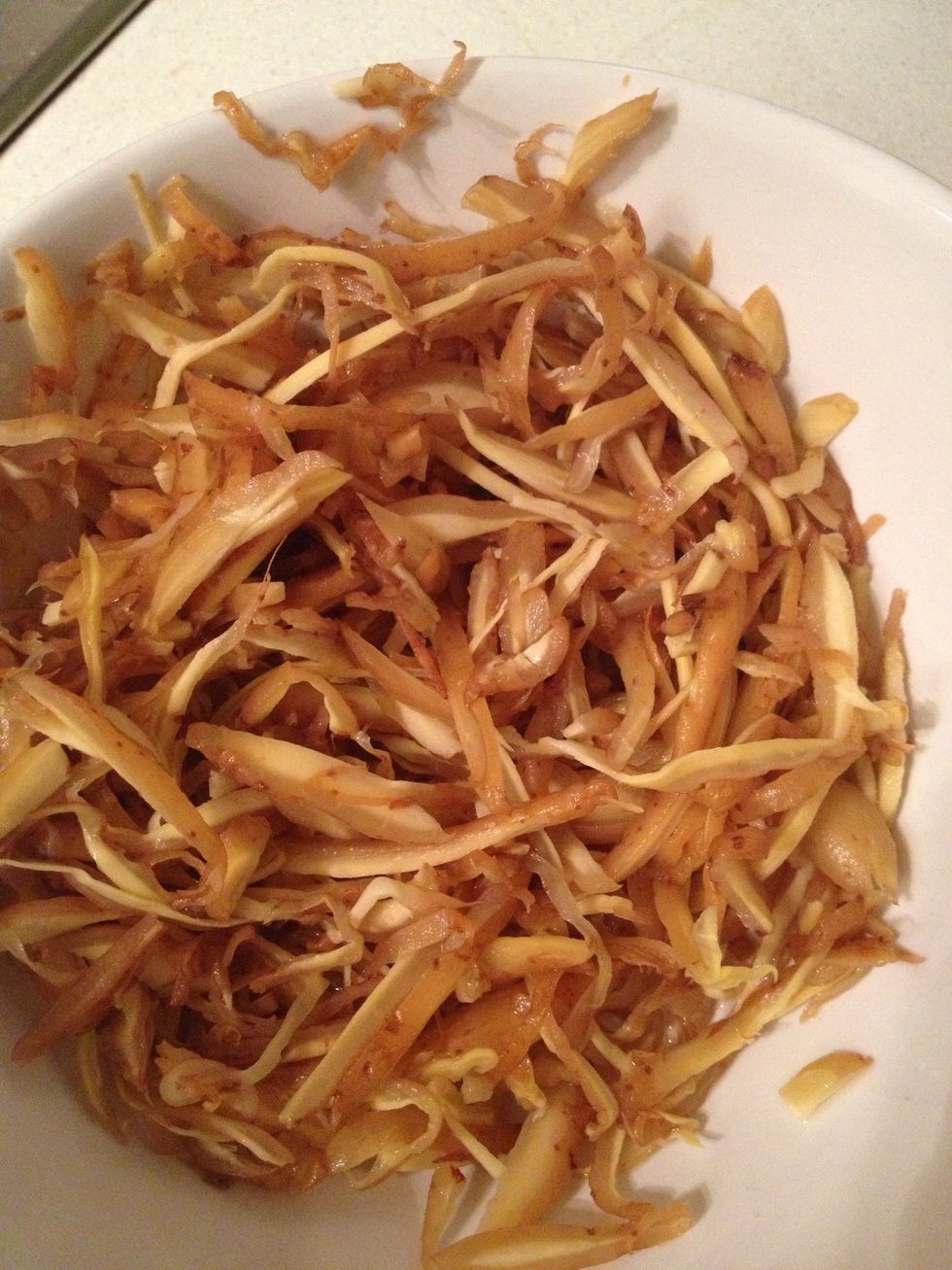 The fingerroots are very good for you, if u have gassy tummy. It's also popular in Thailand, to have it as a cold cure. (It clears ur nasal). Shred the roots.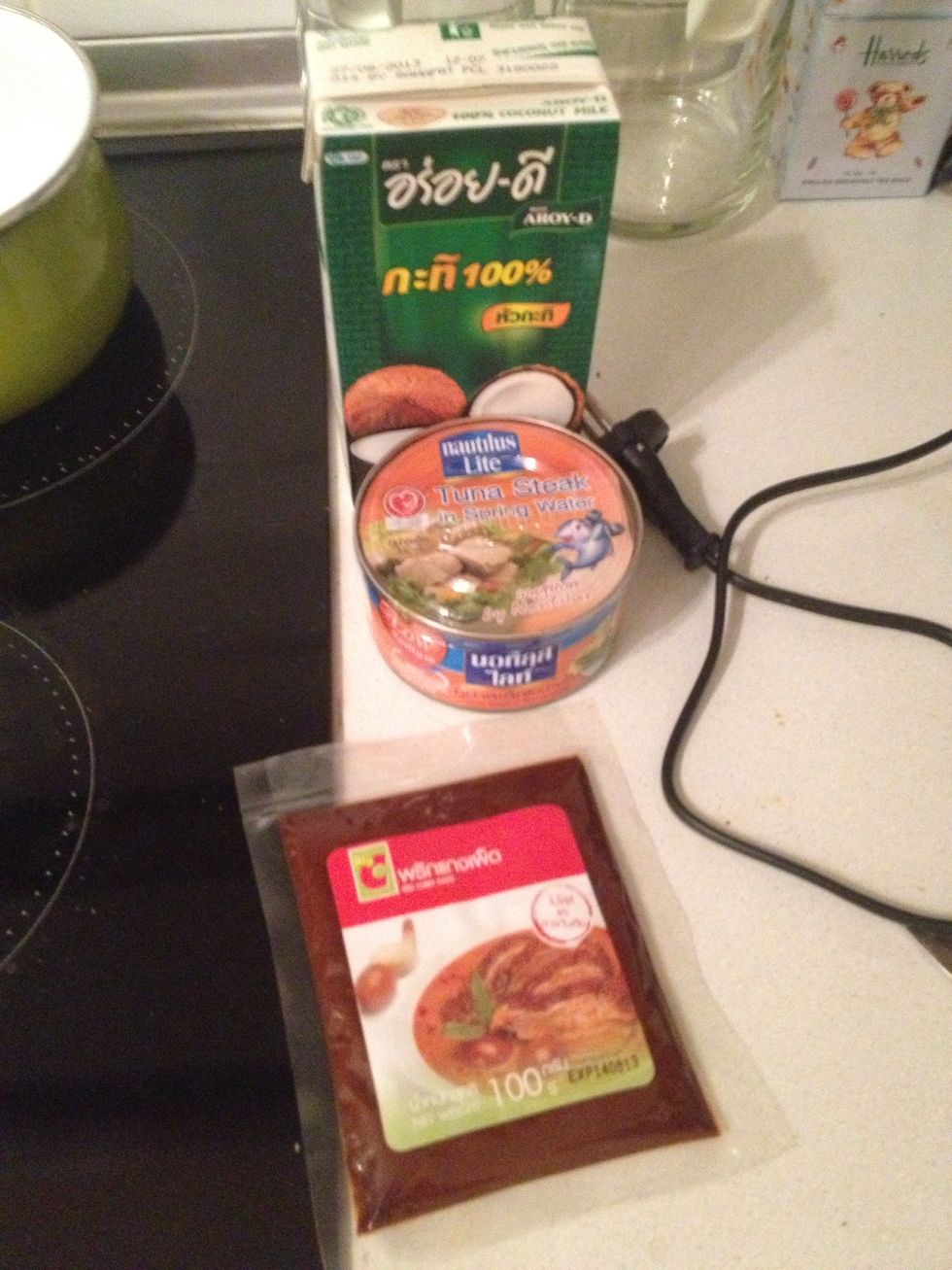 Prepare ur stuffs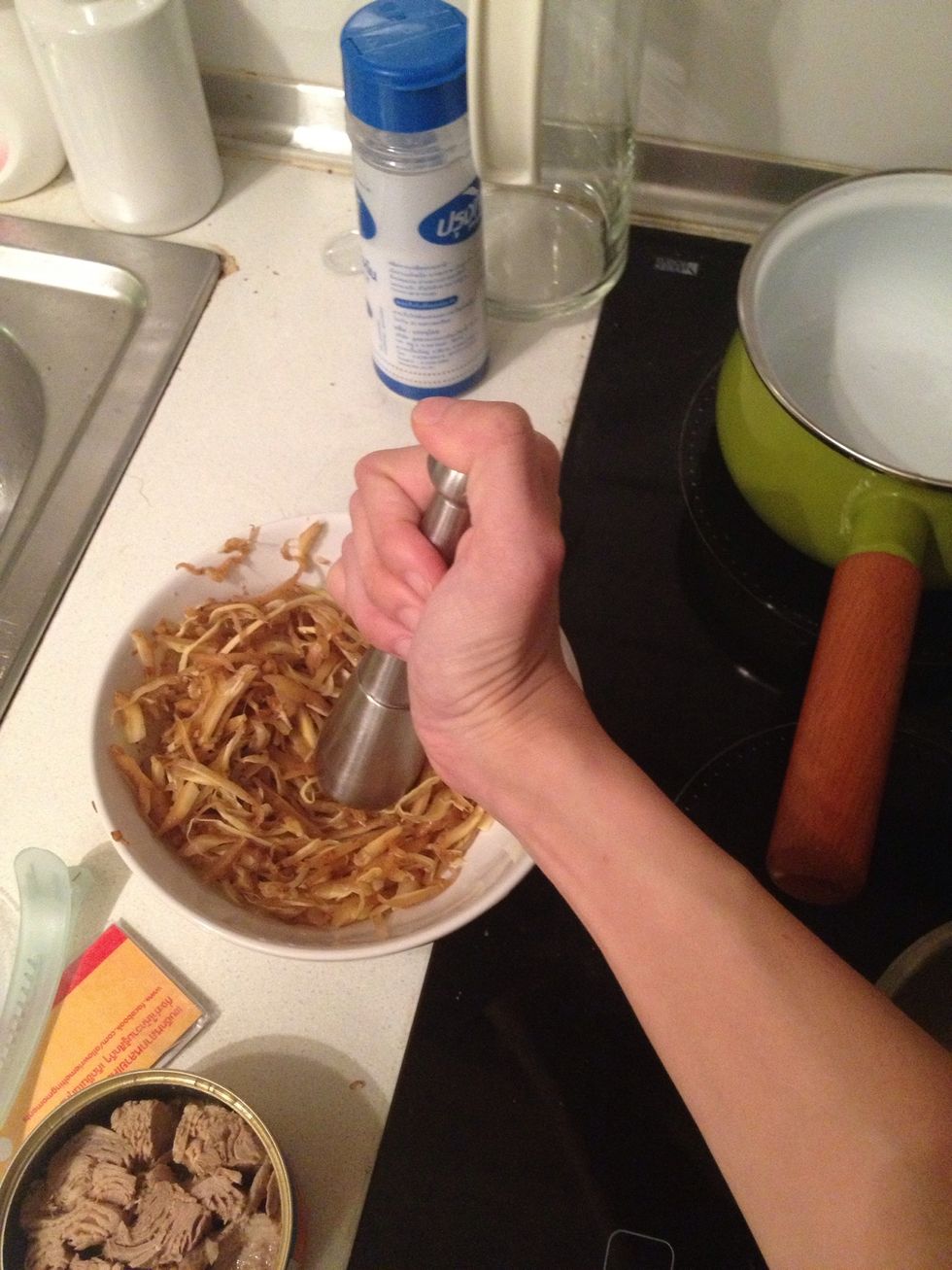 Mash the finger roots a several times to release the aroma oil inside.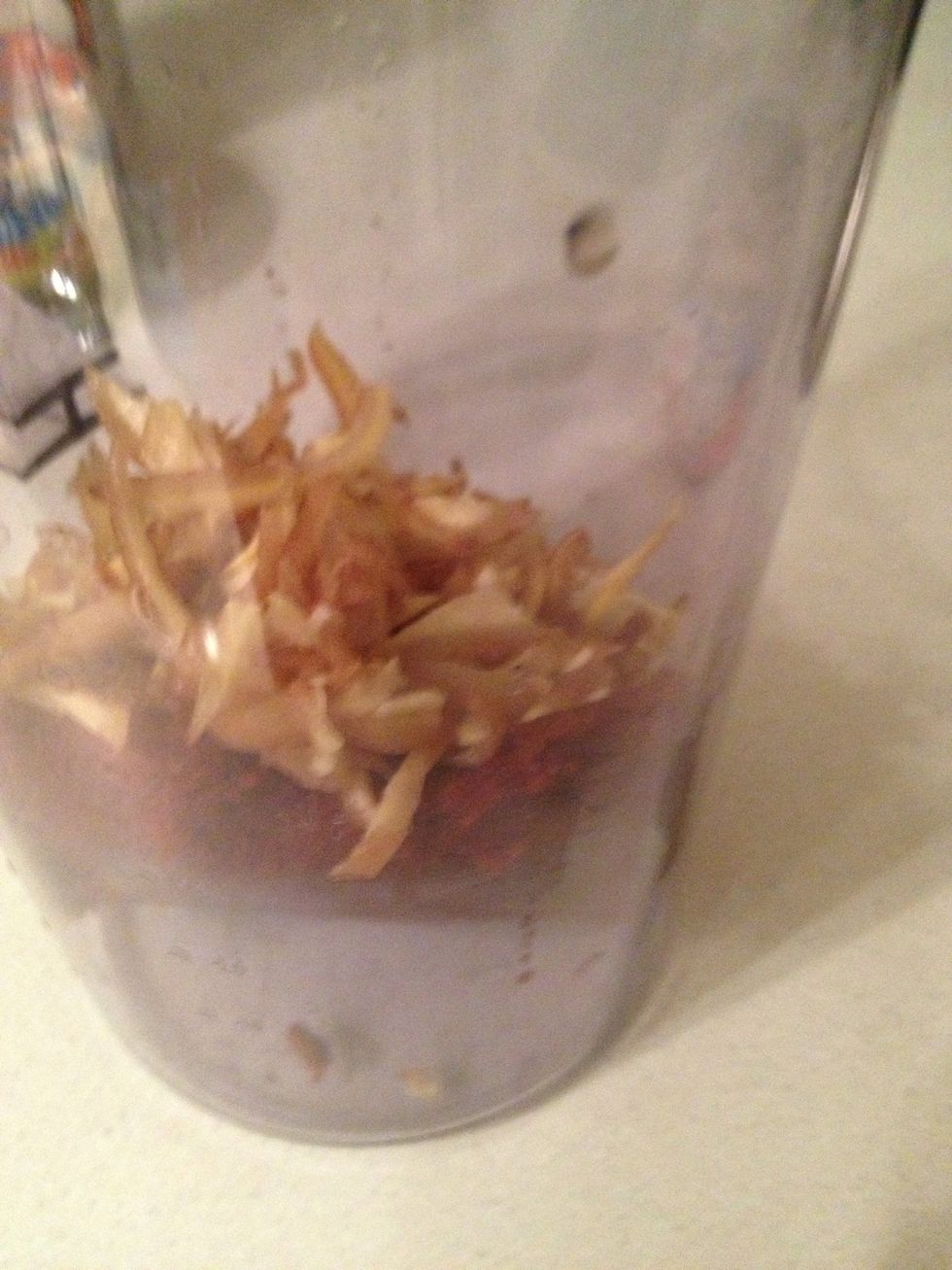 Put 1/2 the curry paste and finger root in a blender. In my case a container.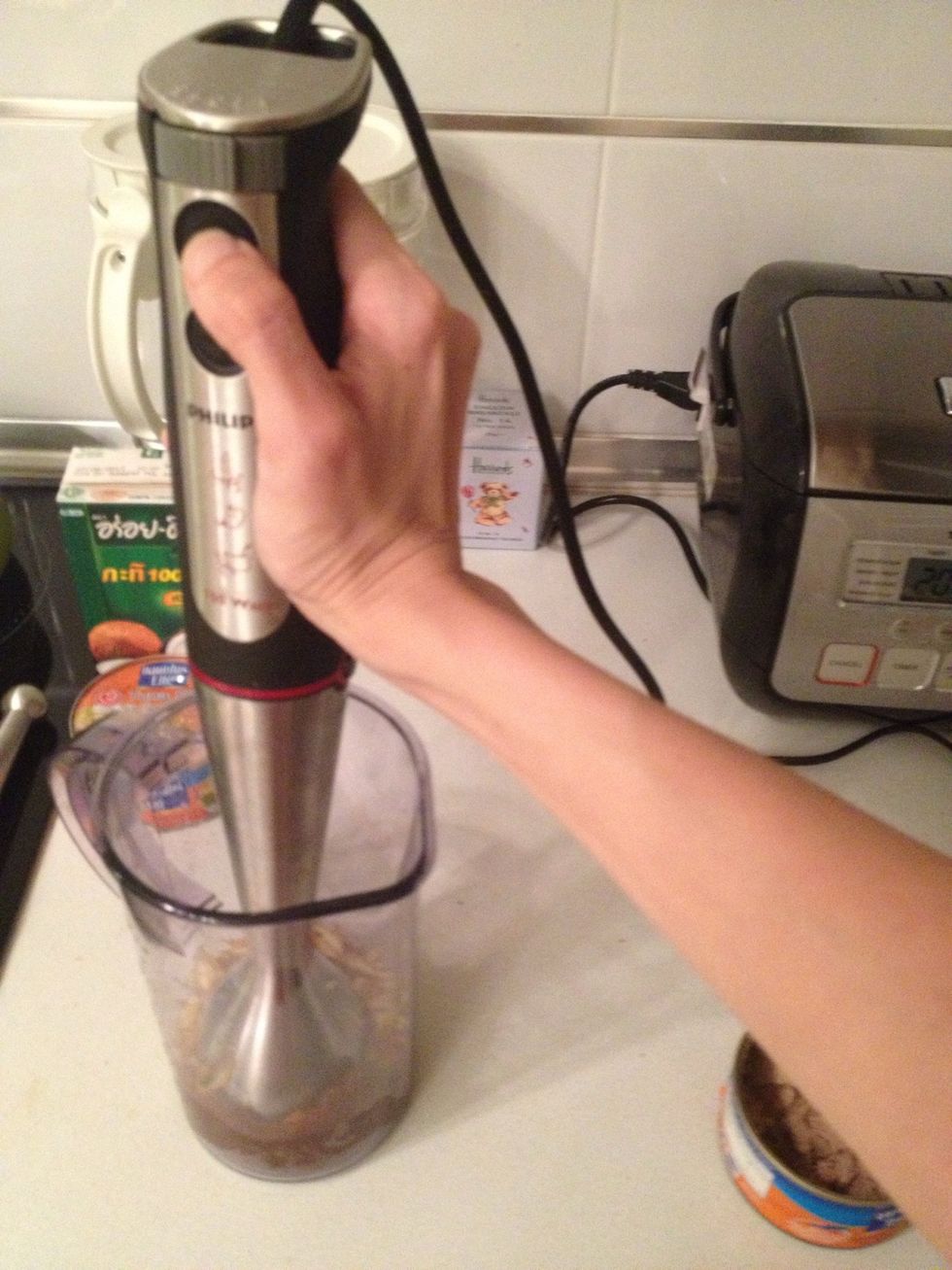 Bzzzzz away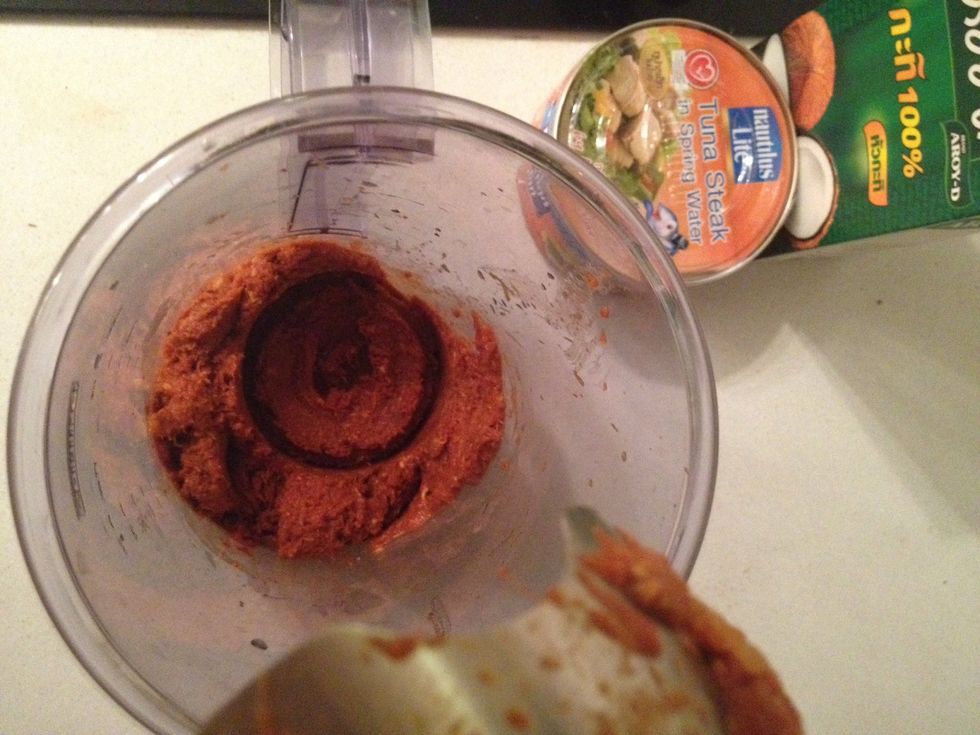 Until smooth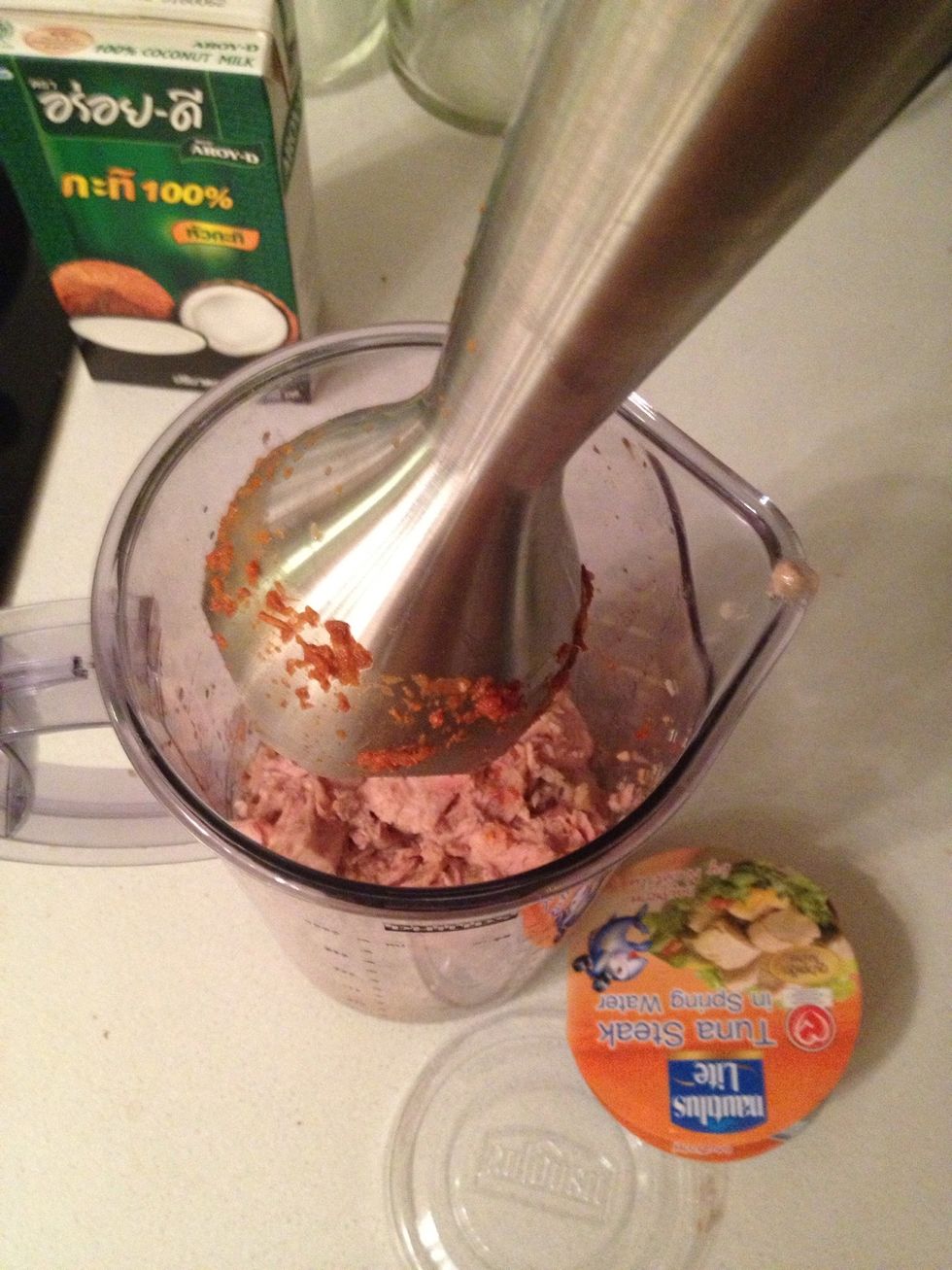 Add the tuna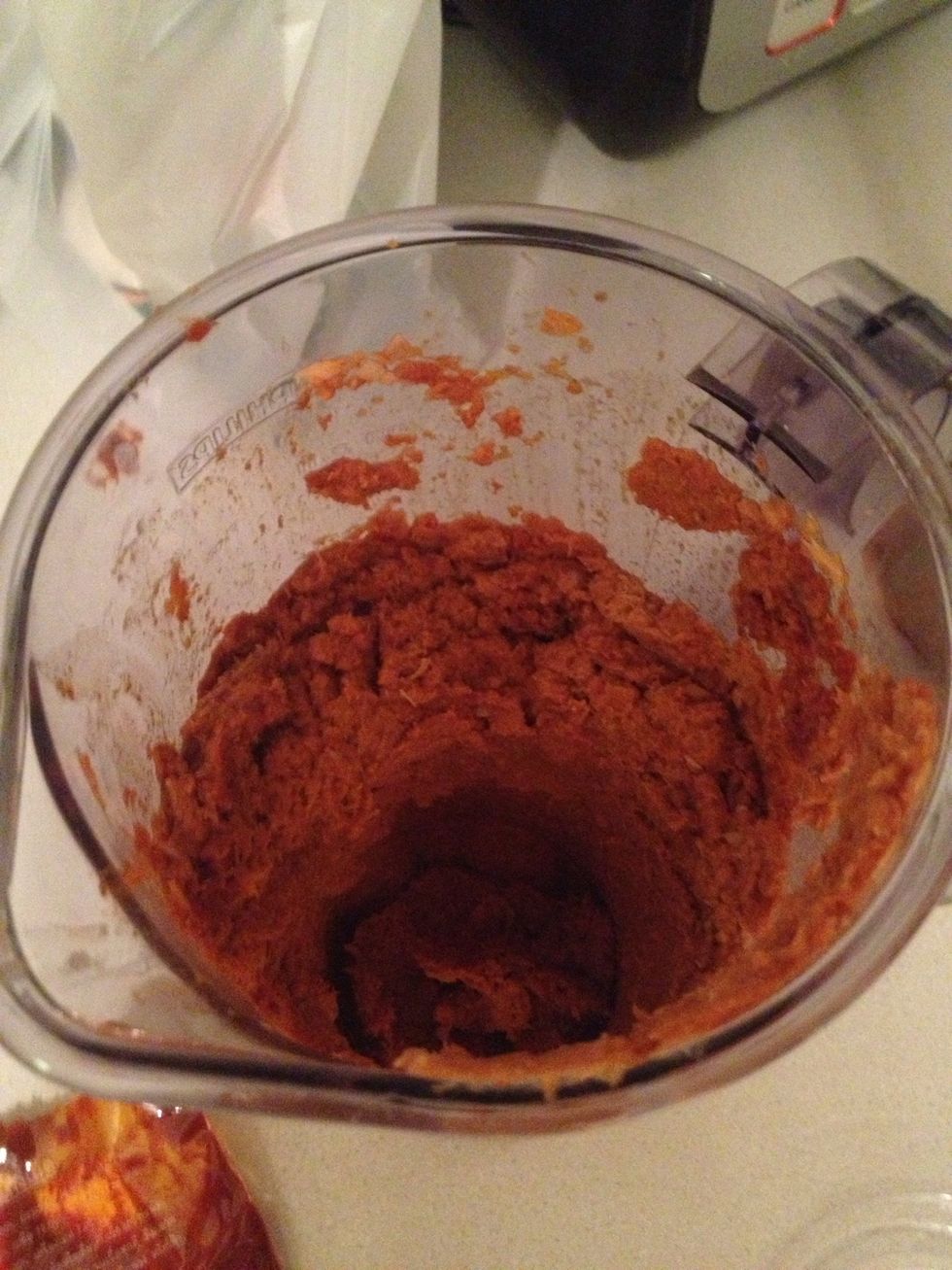 Bzzzzz!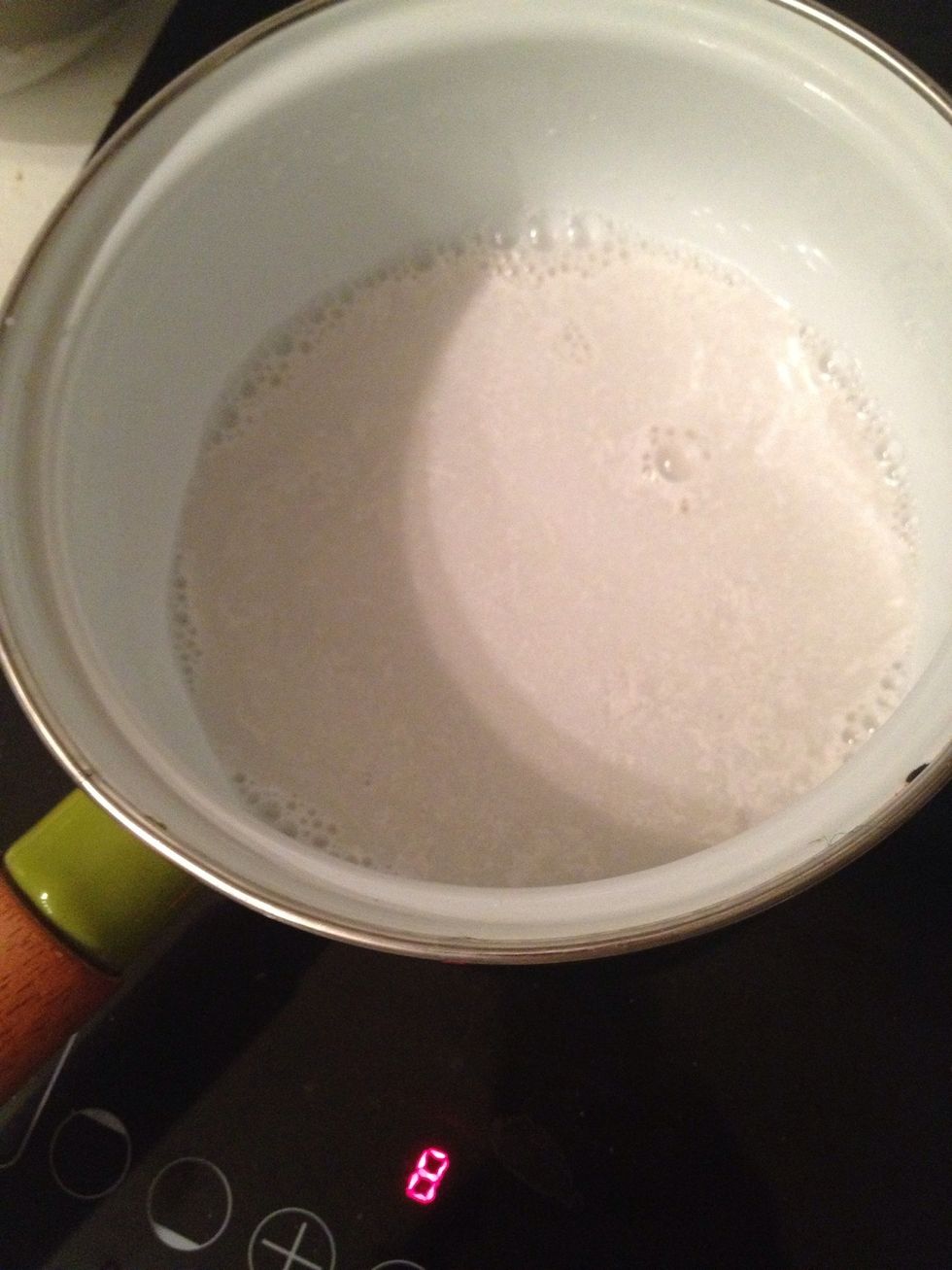 Add a bit of coconut in the pot.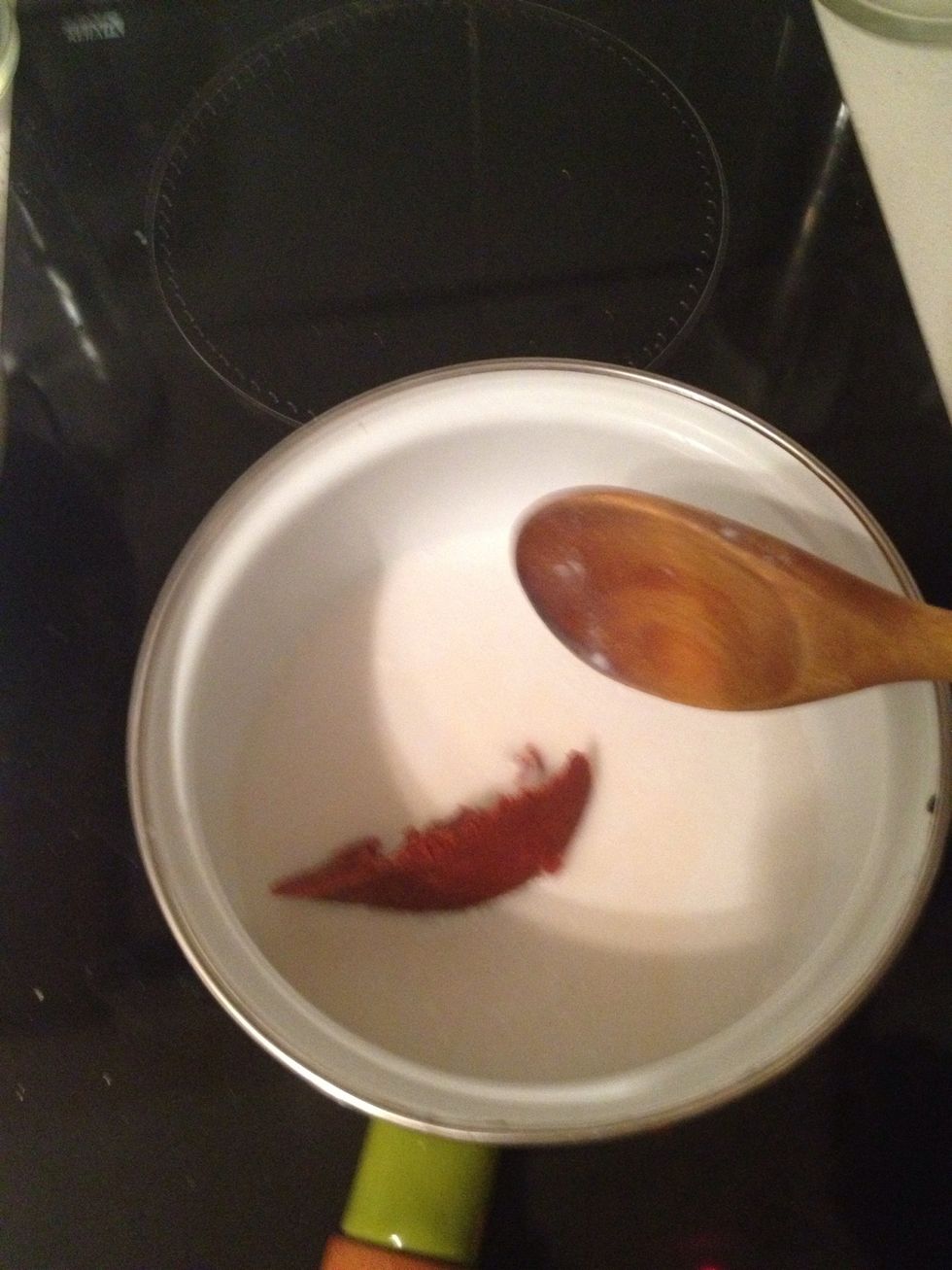 Add the rest of the curry paste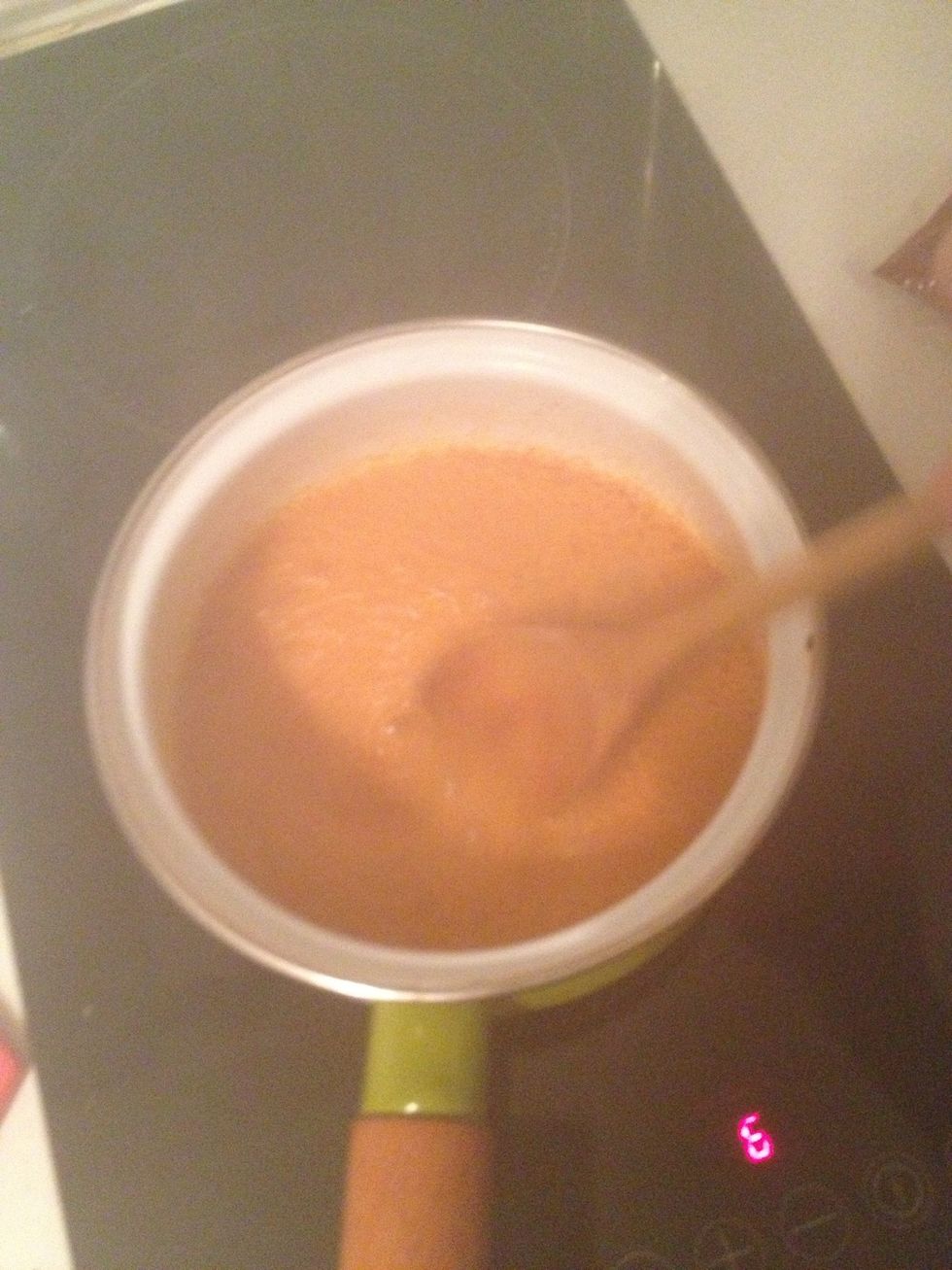 Stir until boil. Reduce the heat to med.
Add the bzz! Mixture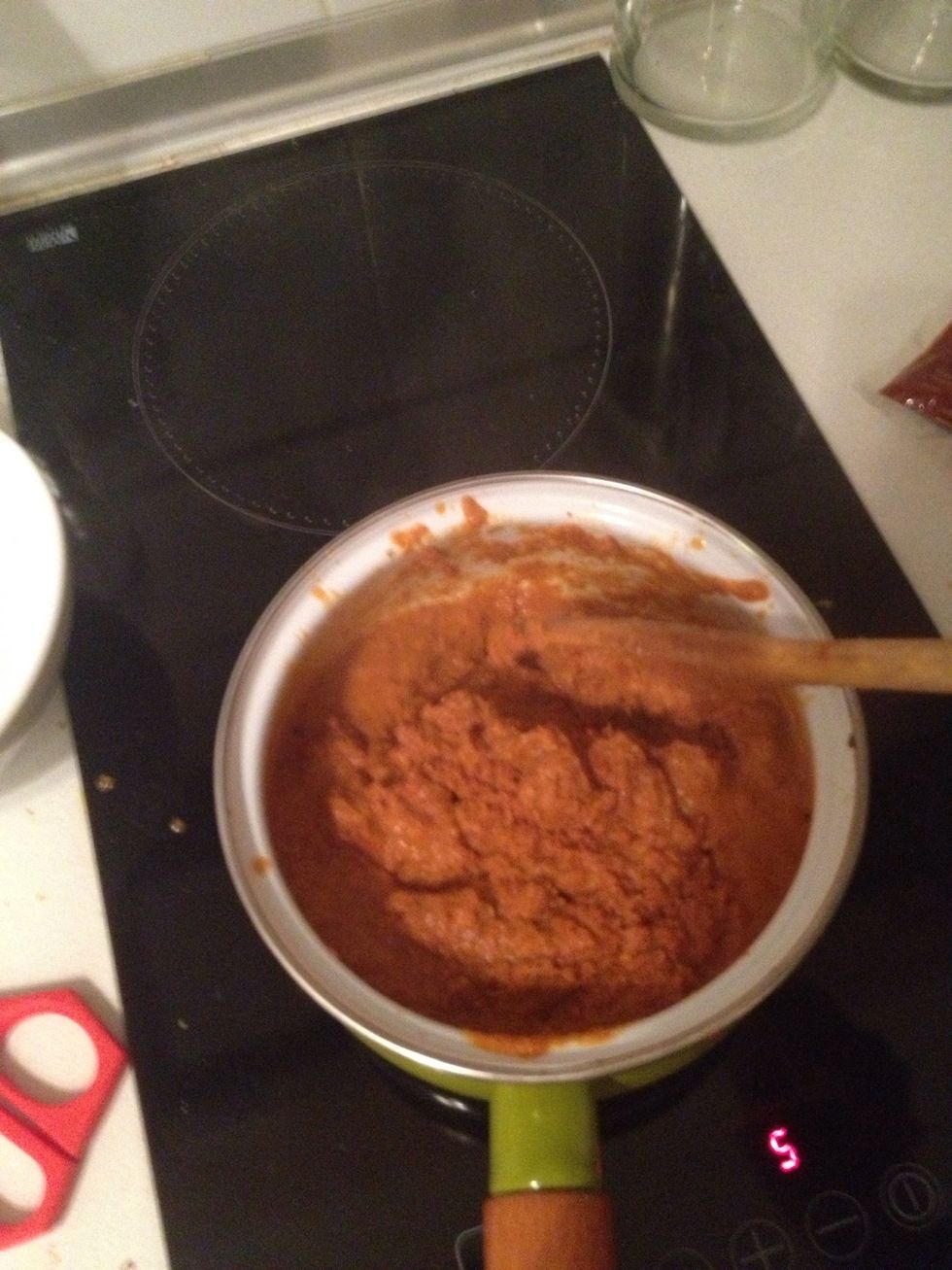 Keep stiring and adding mor coconut milk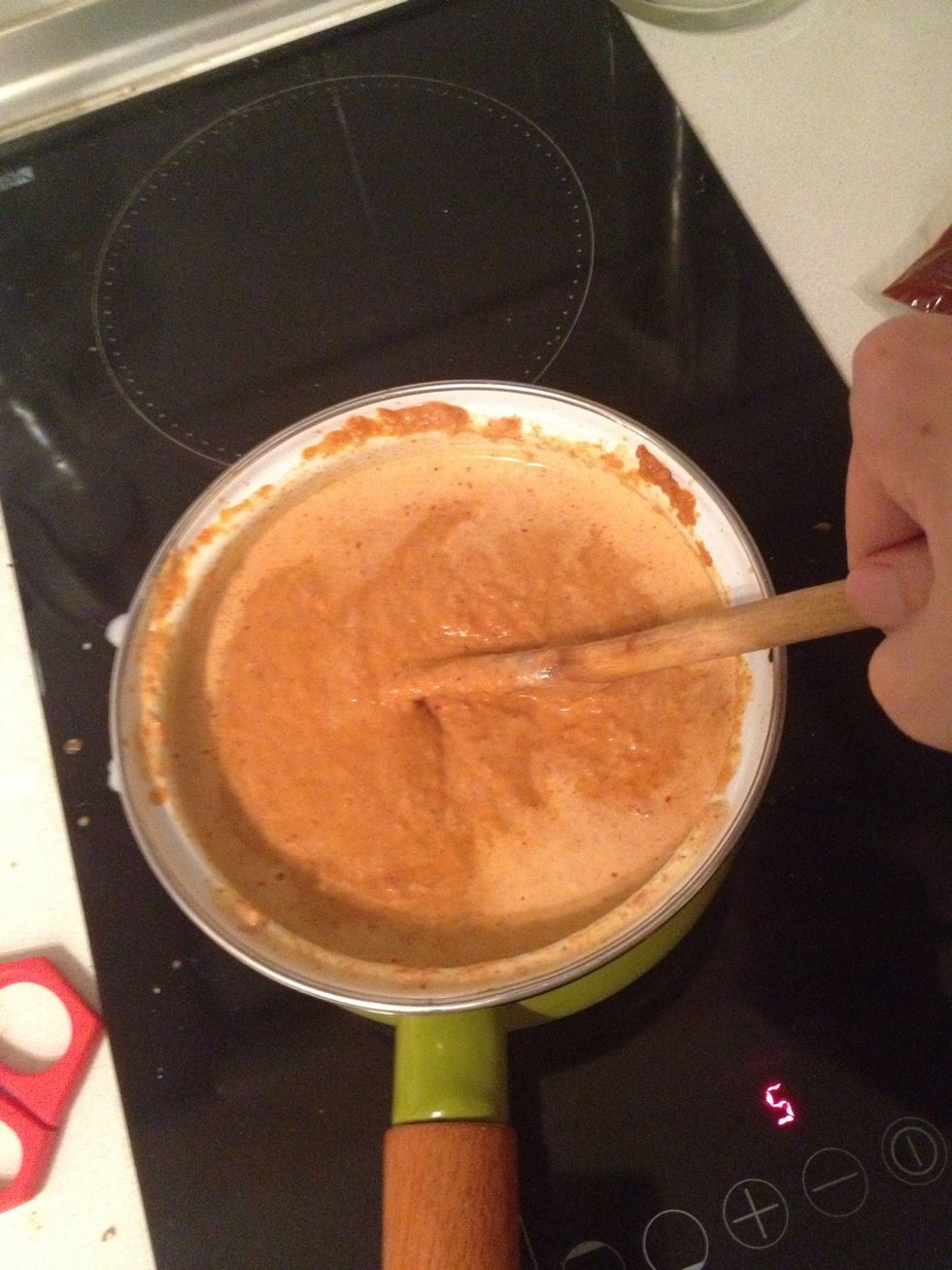 Add 200 ml water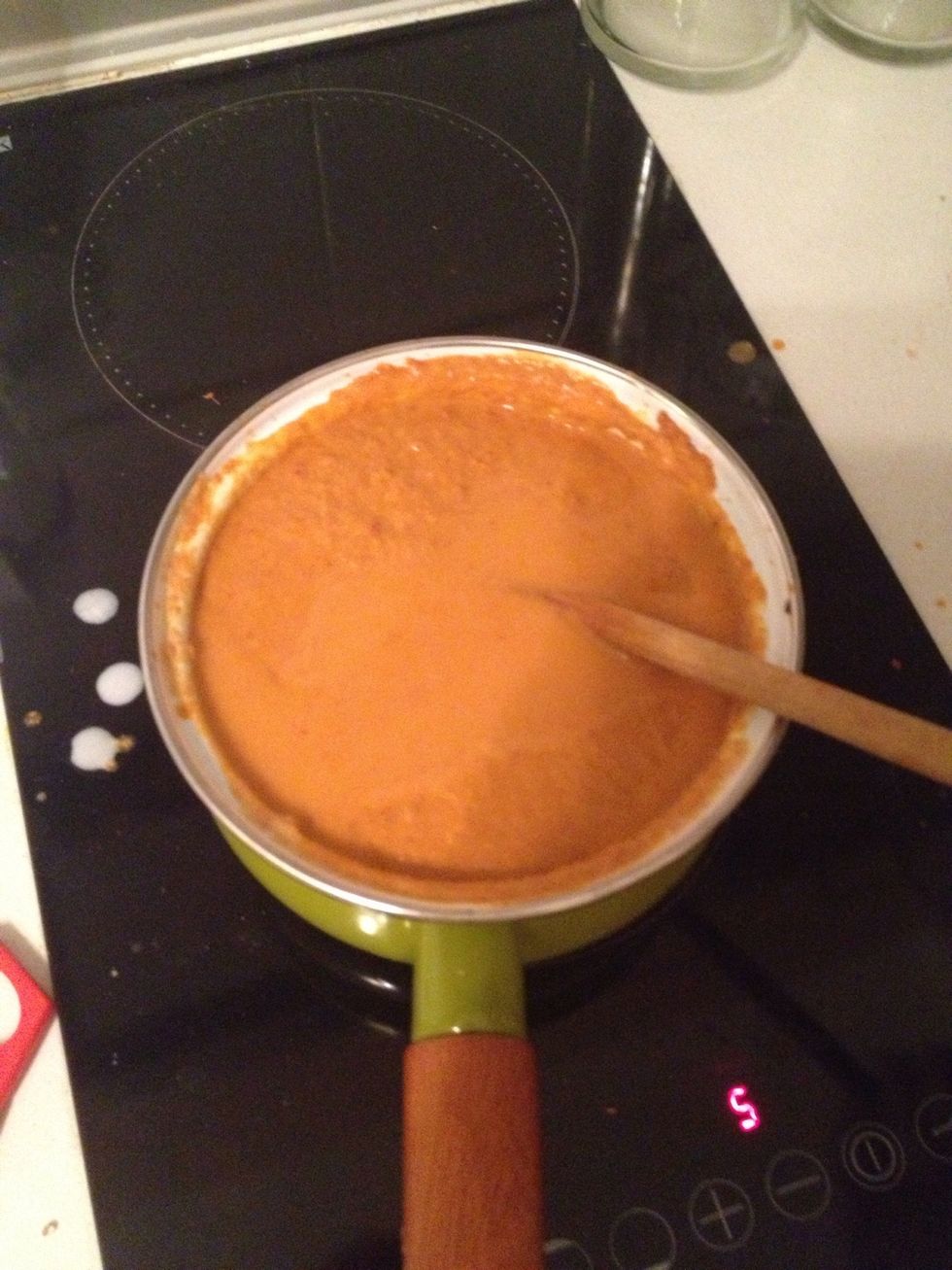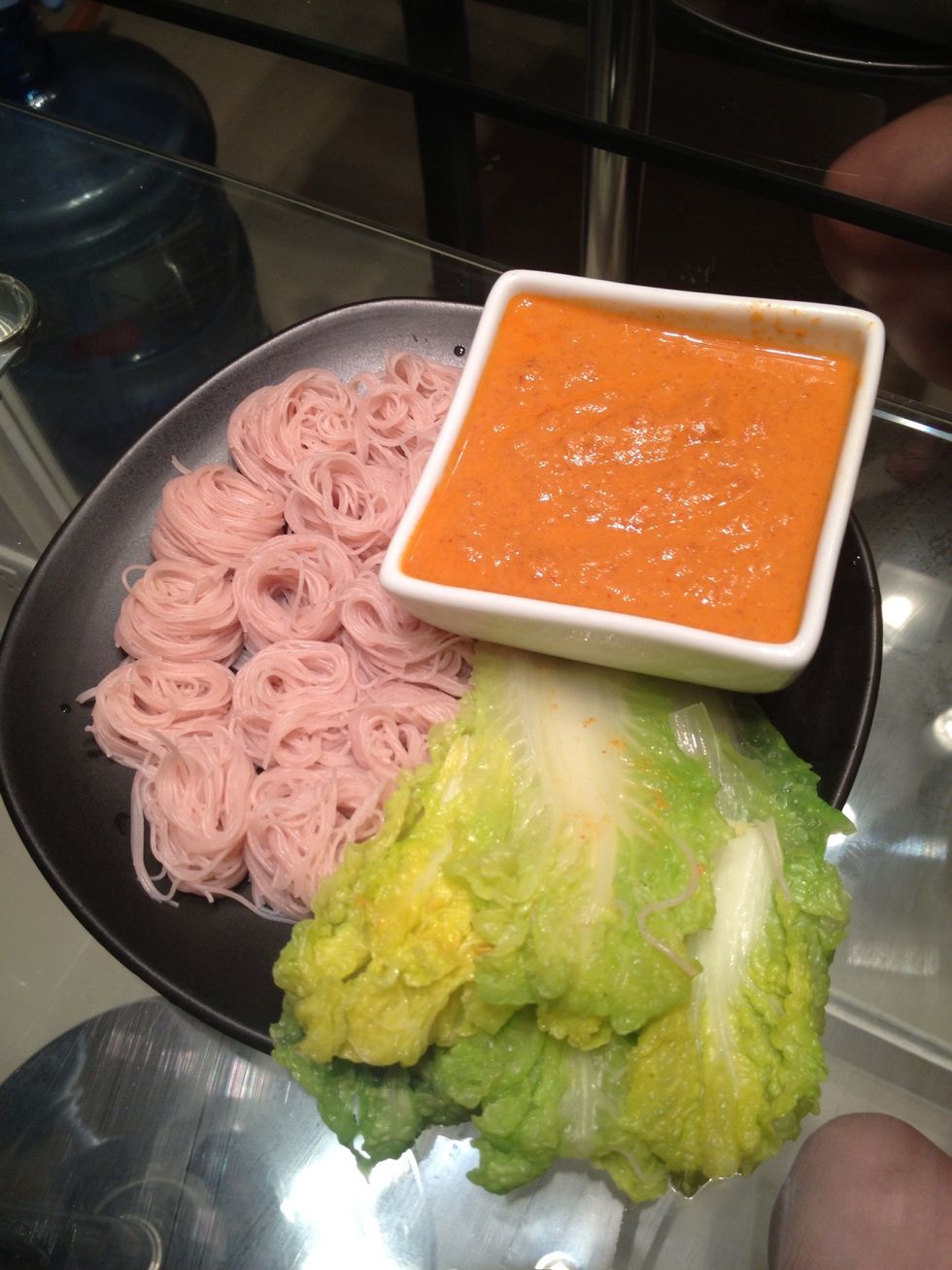 Serve with kanom jeen or rice vermicily and veg. Thai cuisine is all about balance. U need veggy in most dishes.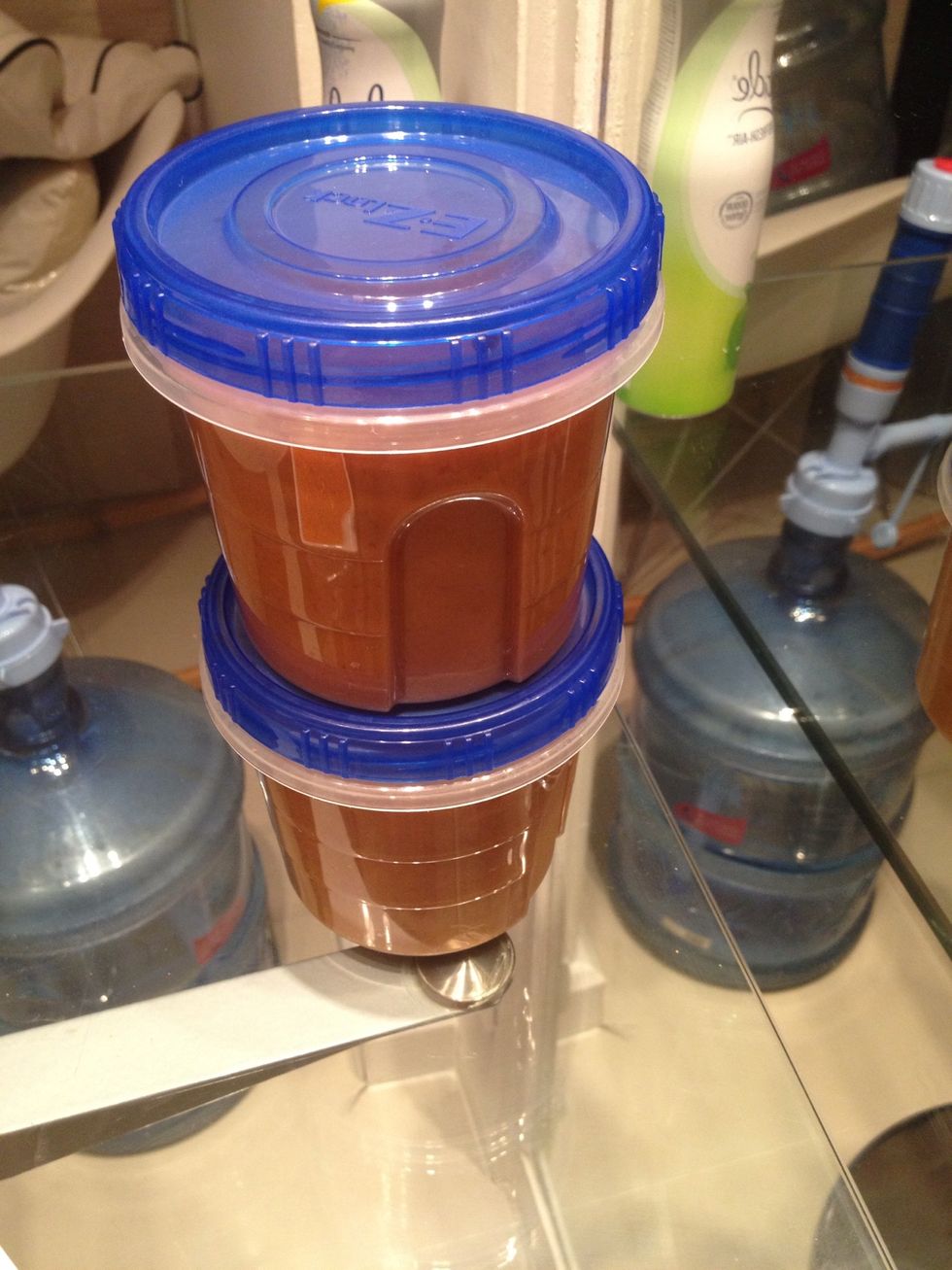 Put the rest in airtight containers. Keep it in the fridge. It could last 3-4 days. Share and enjoy! 💗💗💗
2.0 Cans of tuna in spring water
100.0g Fingerroot (rhizome)
650.0g Coconut milk
200.0g Red curry paste
1.0Tbsp Chilli paste
Kanom jeen or rice vermicelli
Water
Goi Haru
I love cooking & baking. I got recipes from people I met, some were adapted from classic recipes. I hope you enjoy them. Cook Bake Share & Enjoy!