Key ingredients: coconut oil, mango and coconut milk.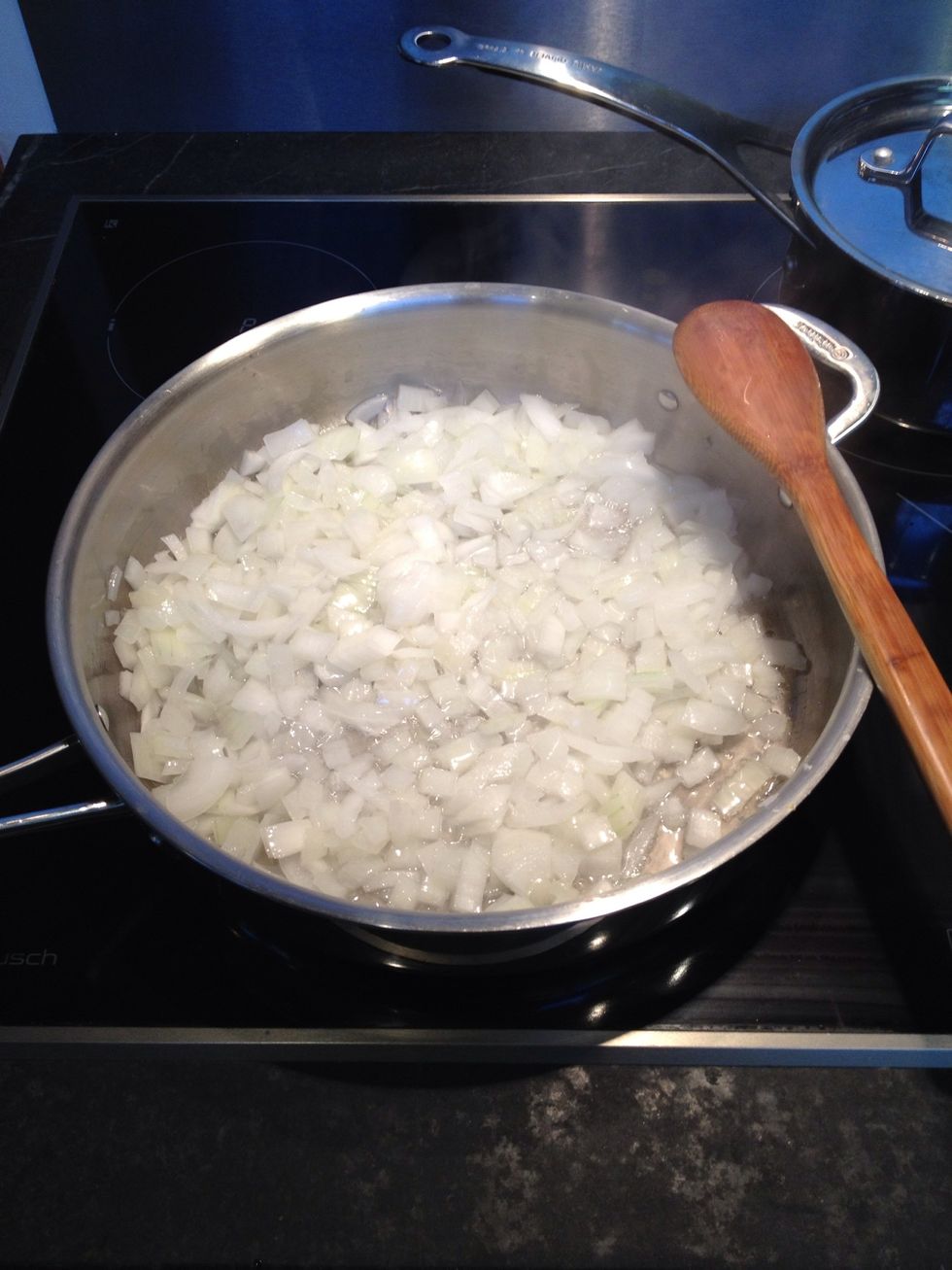 Chop a large onion into small pieces. Cook the onion well in coconut oil. I use about two tablespoons of oil.
While it is possible to use other oils, Coconut oil adds a nice flavor to the curry.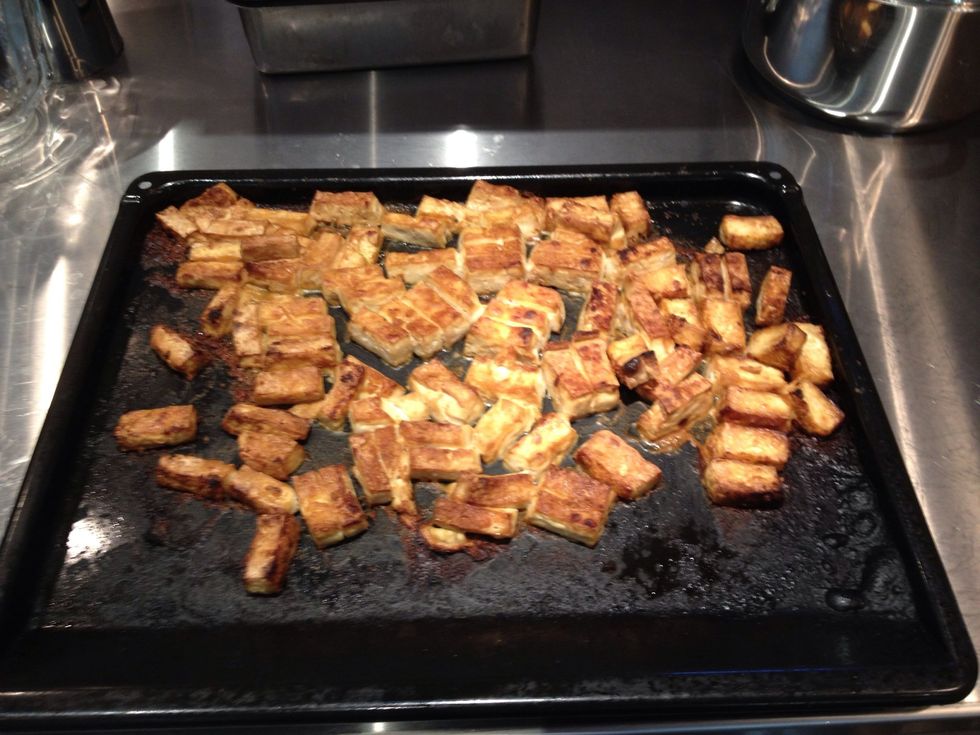 Chop the three block of tofu into small rectangles. Drizzle oil and tamari onto the tofu. Sprinkle both sides with Nutritional Yeast. Broil tofu. Flip when light brown on one side.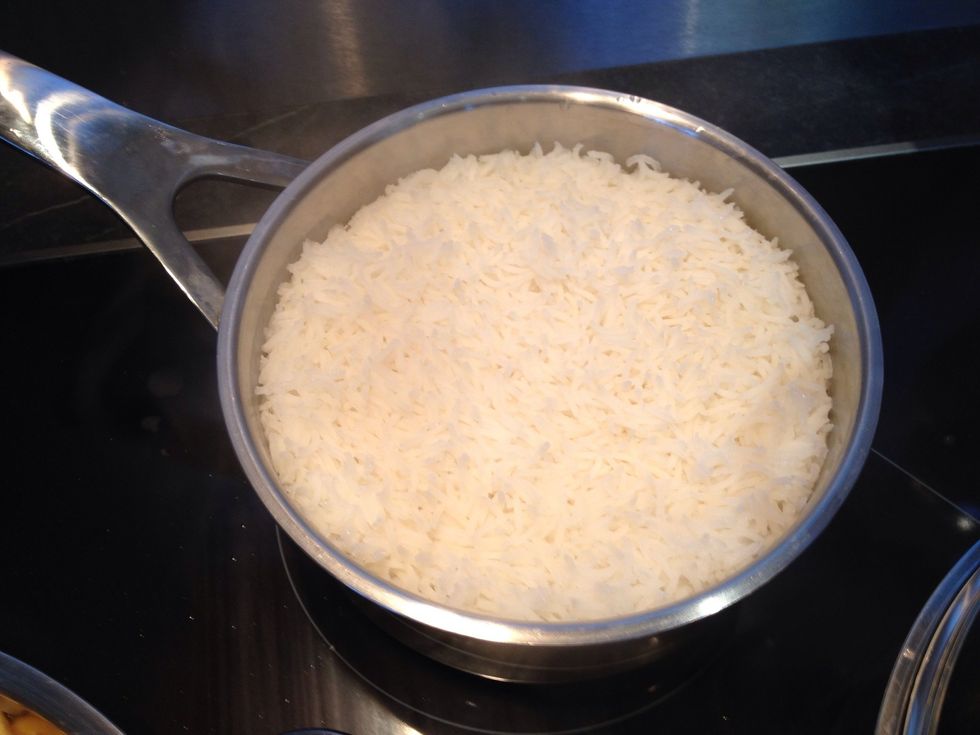 Make basmati rice. Two cups of water to one cup of rice. Bring to a boil, stir and then simmer on low for 15 minutes.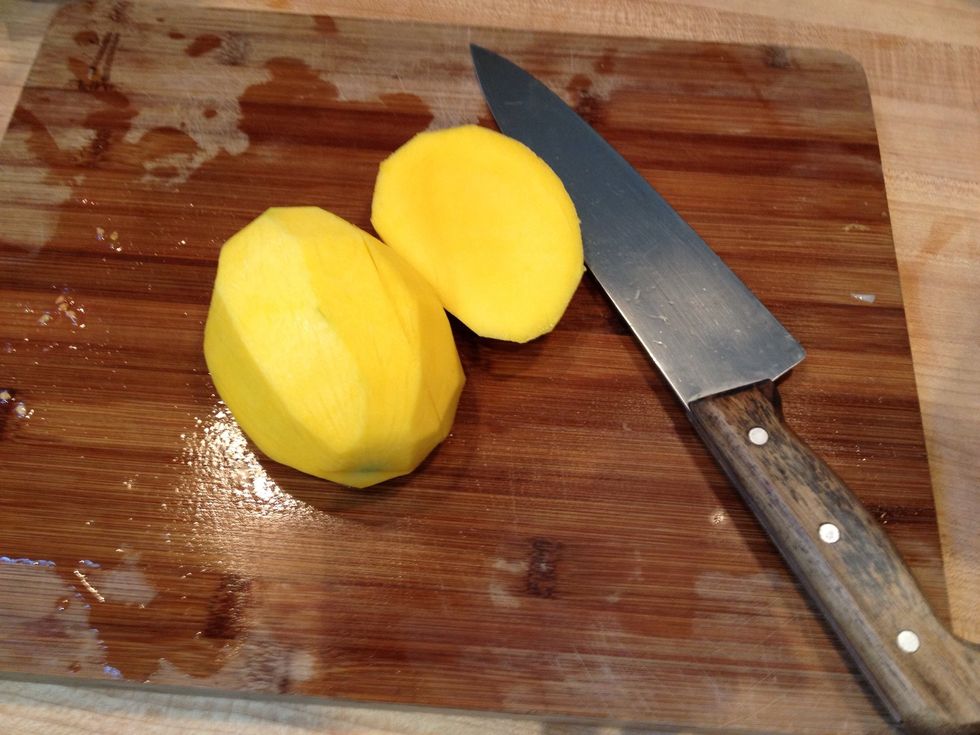 Peel 2-3 mangos depending on the size. Here I had fairly large mangos so I only used 2 of them. Chop into small chunks. The mangos don't have to be super ripe. In winter I sometimes use green mangos.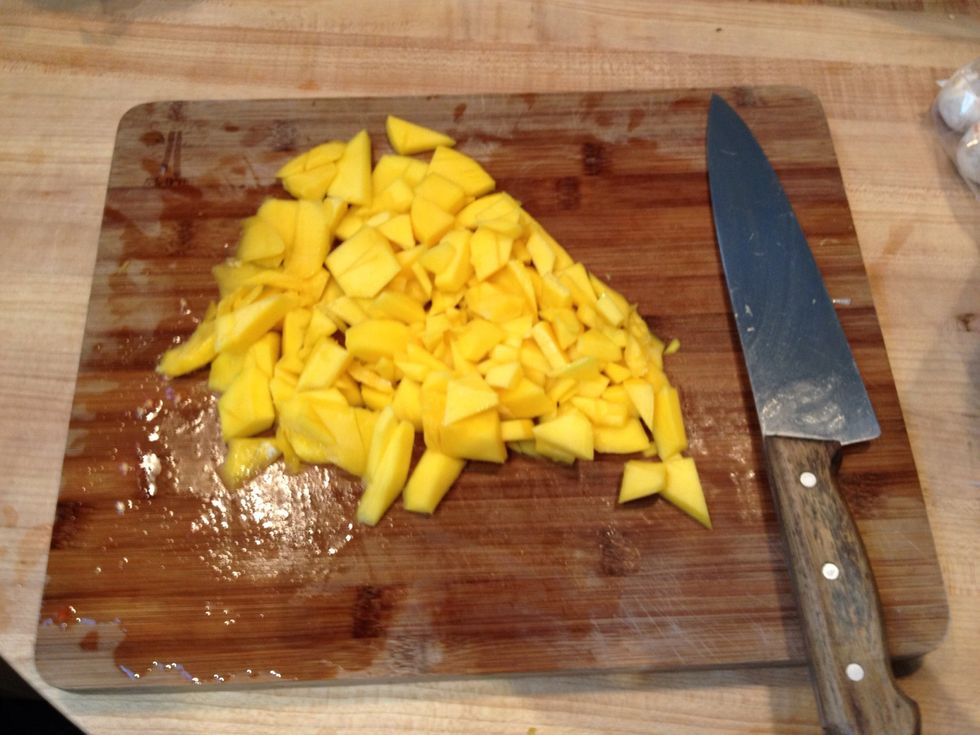 Chopped mango chunks. This is one large mango.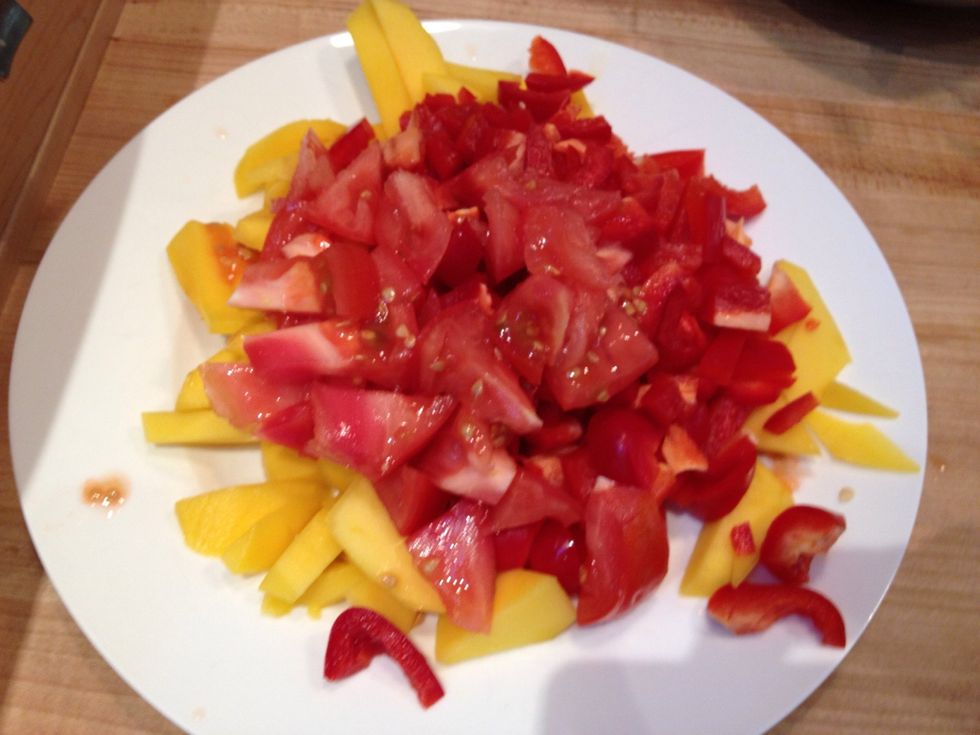 Chop up 2-3 red peppers. I sometimes add in tomatoes as well. You can pile the mango, the peppers and the tomato together because they all go into the pan at the same time.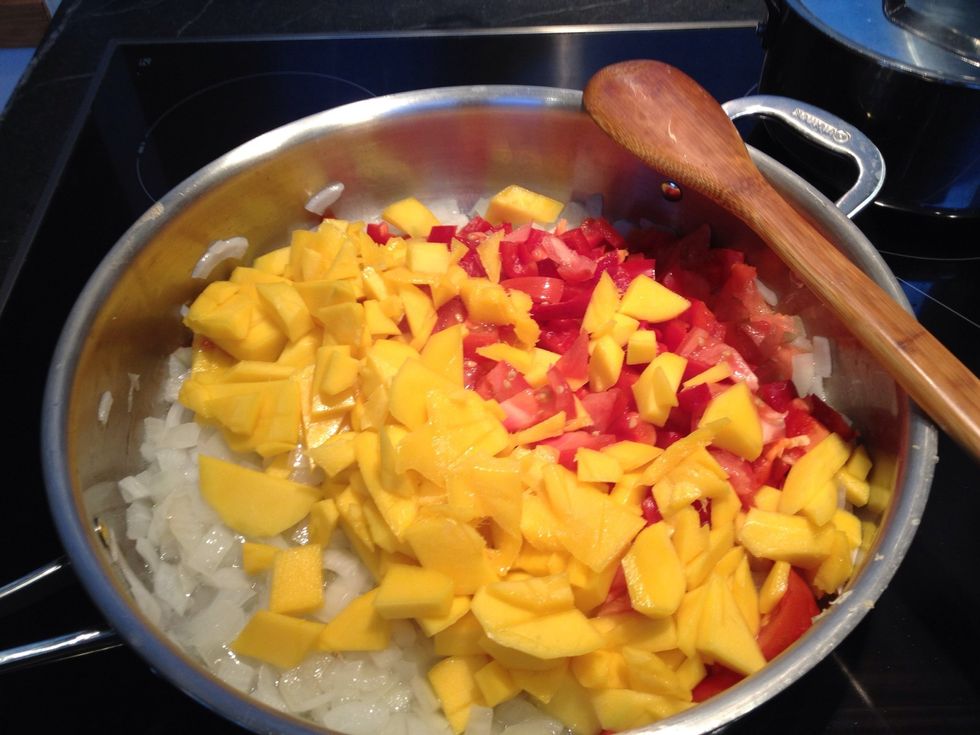 When the onions are soft and clear and even a little bit brown tinged, blend in the mangos, peppers and tomatoes.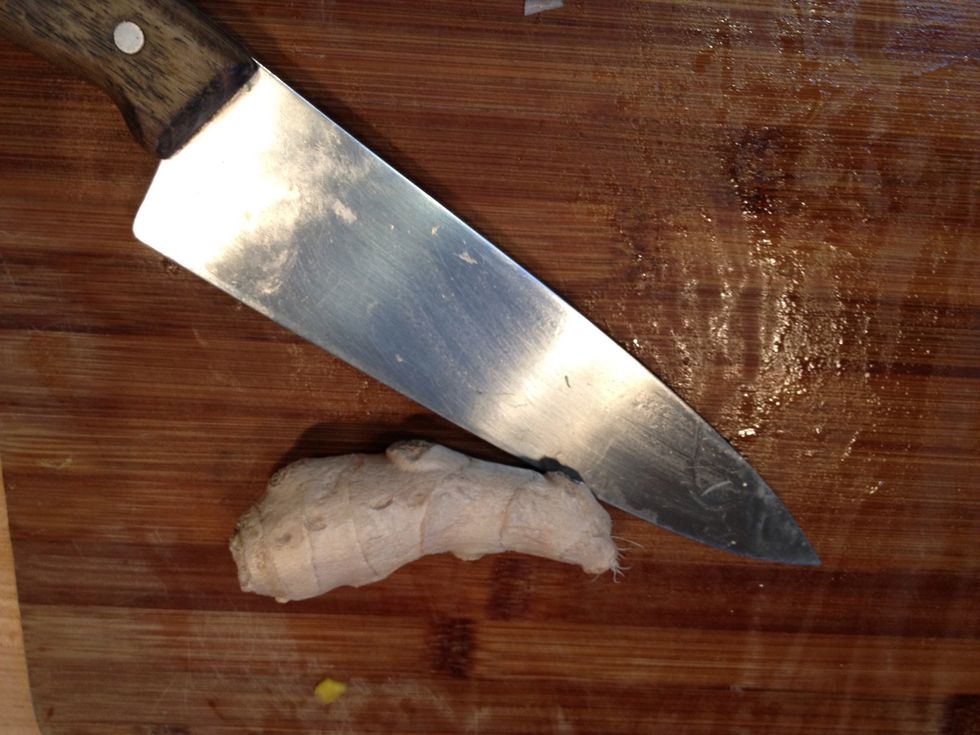 I like my ginger so I am using a thumb-sized piece. This can be scaled back depending on your taste.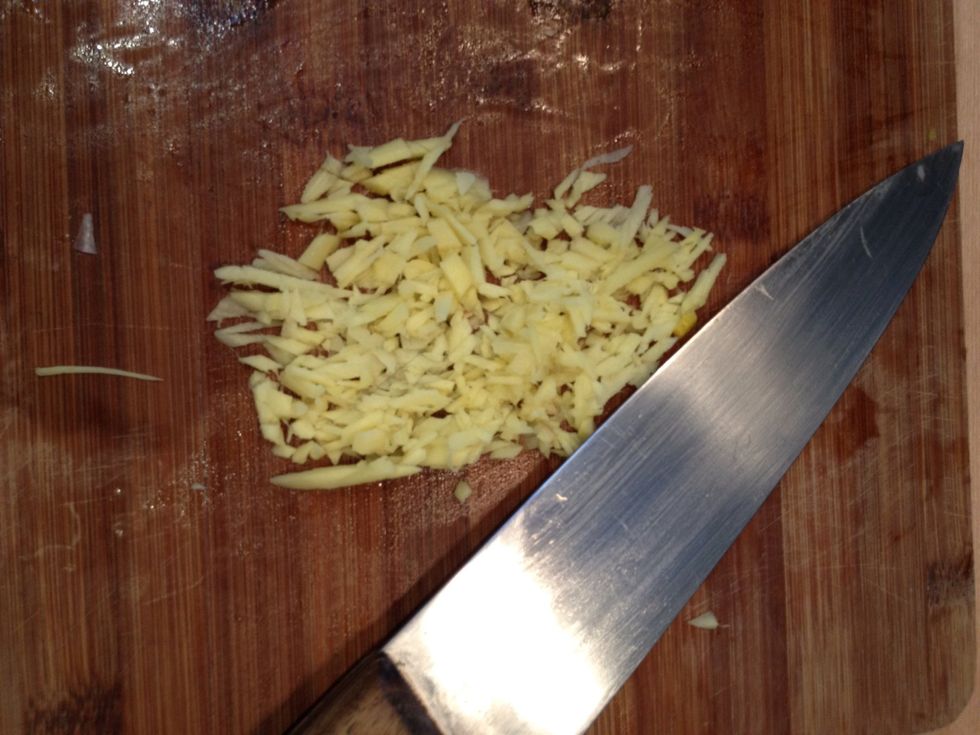 Chop ginger into small pieces.
Try and get fresh curry powder. If has been in your cupboard for five years, it is not fresh anymore.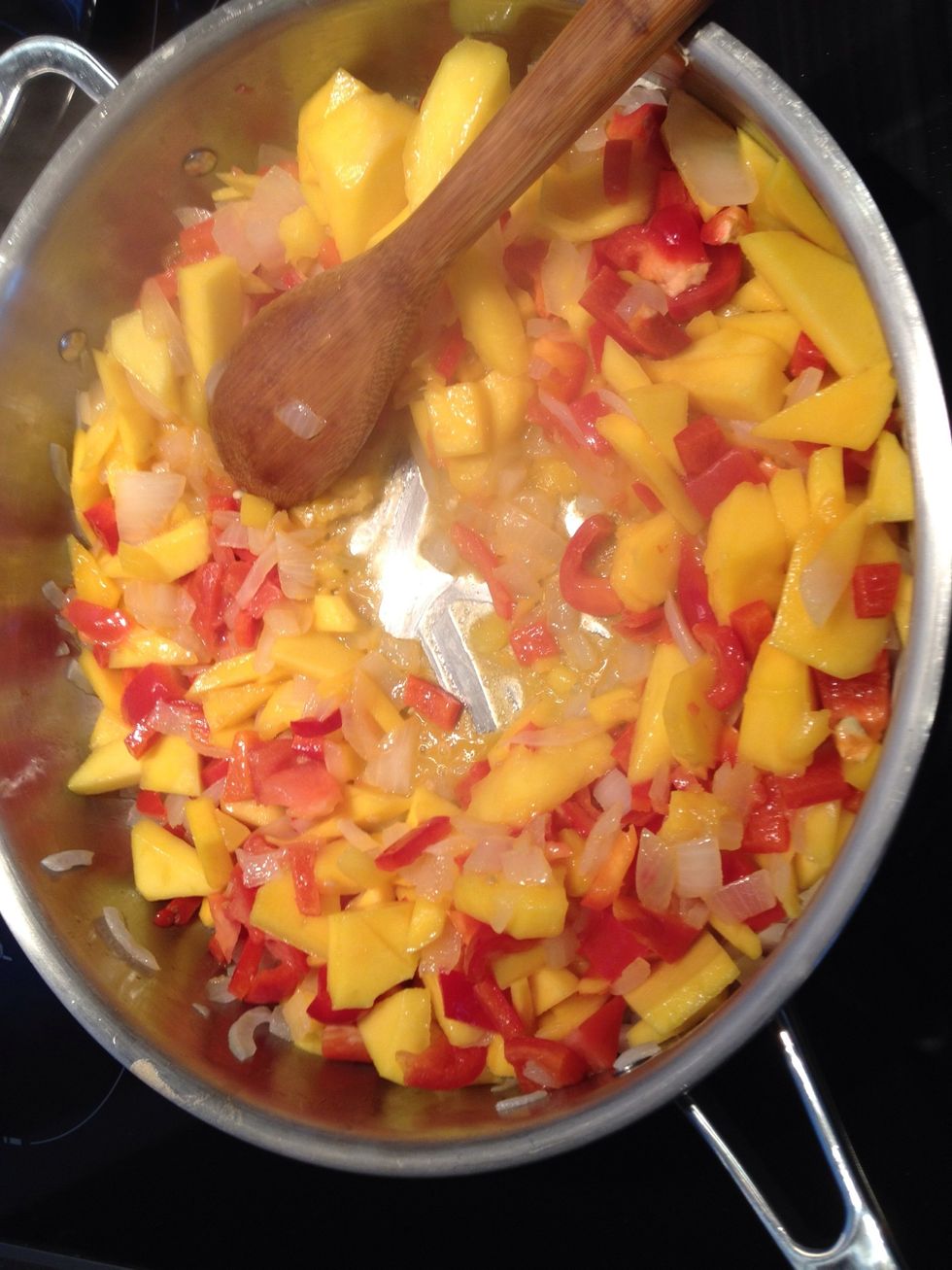 Make a little hole in the vegetables and pour in 1 tablespoon of curry powder and 1/2 to 1 teaspoon of cayenne powder (optional).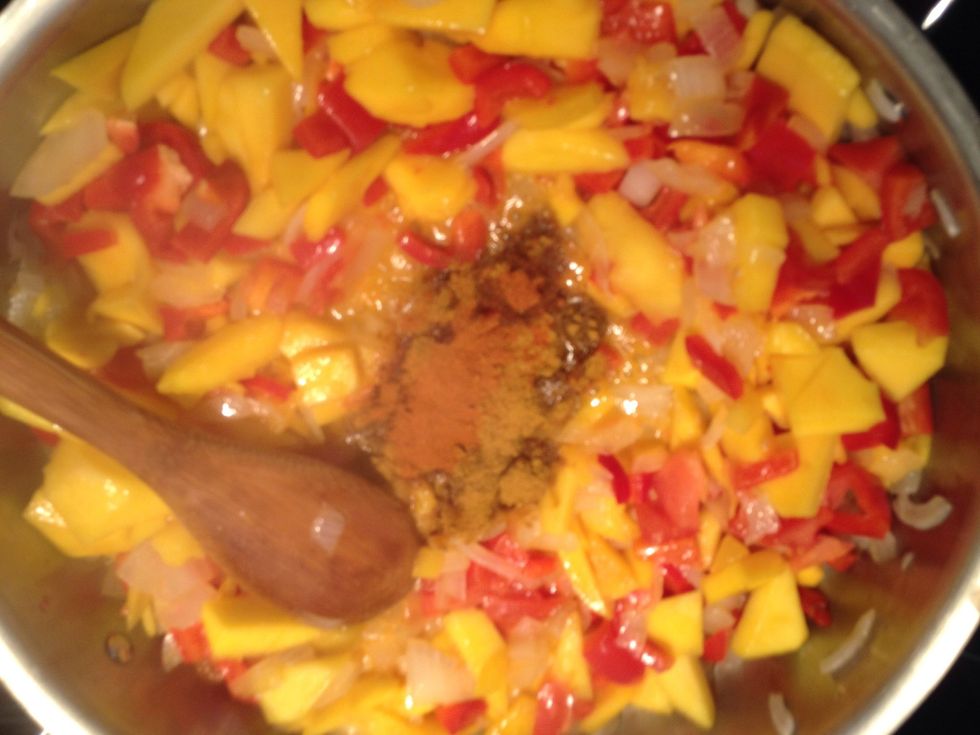 Cook spice a minute or so.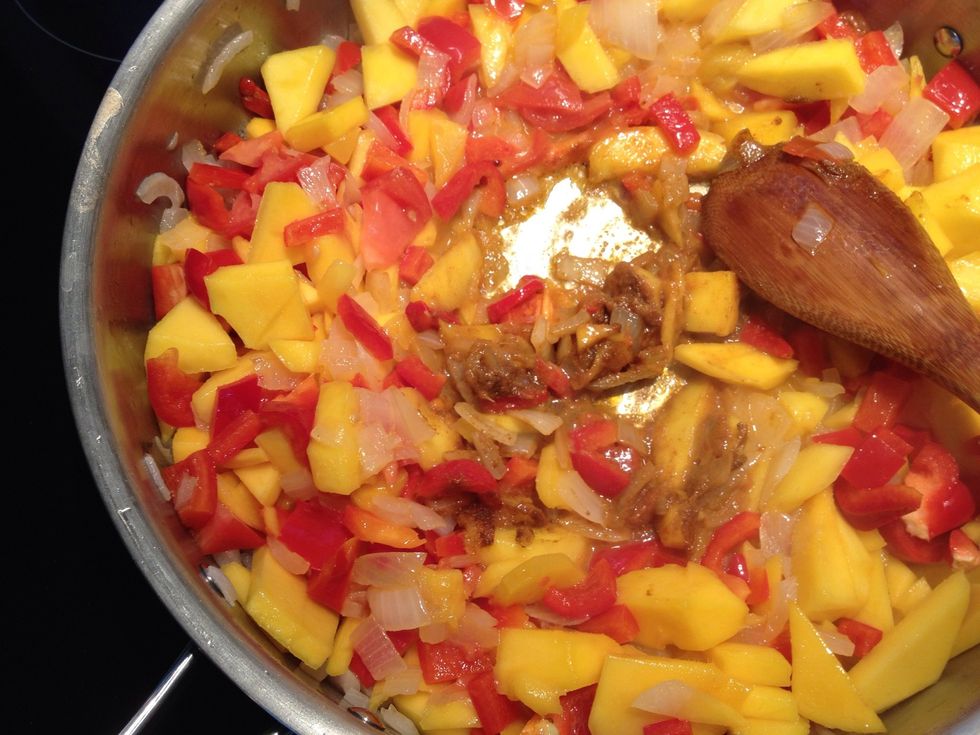 Then blend the spice into the mixture.
Mix in coconut milk from a can or fresh if you can get it.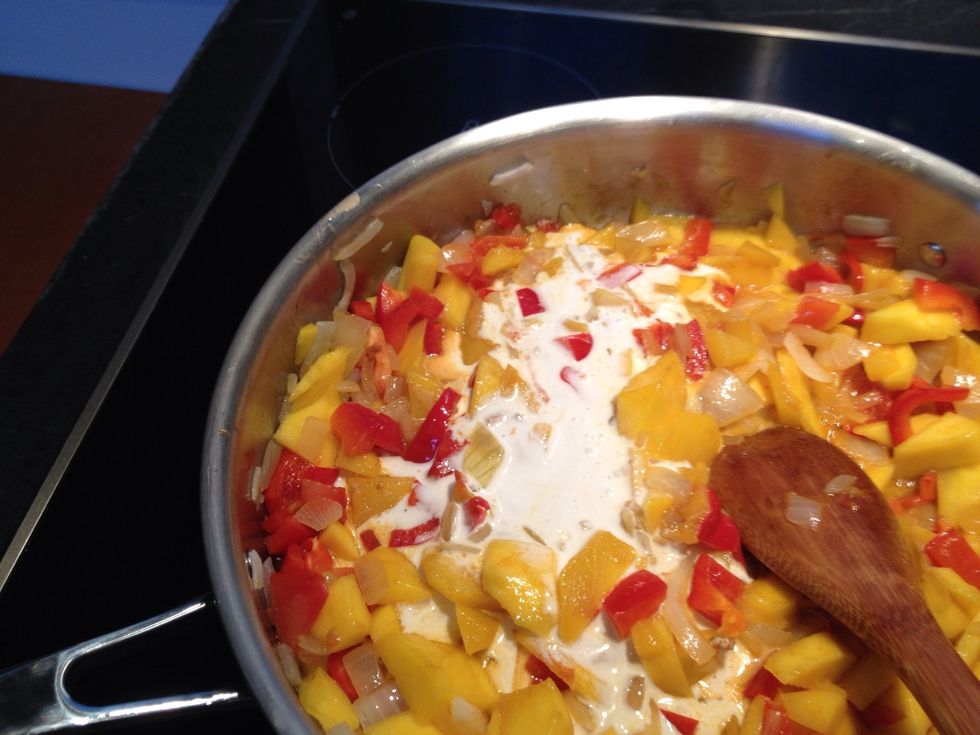 Add half a can of coconut milk. Blend in the mixture.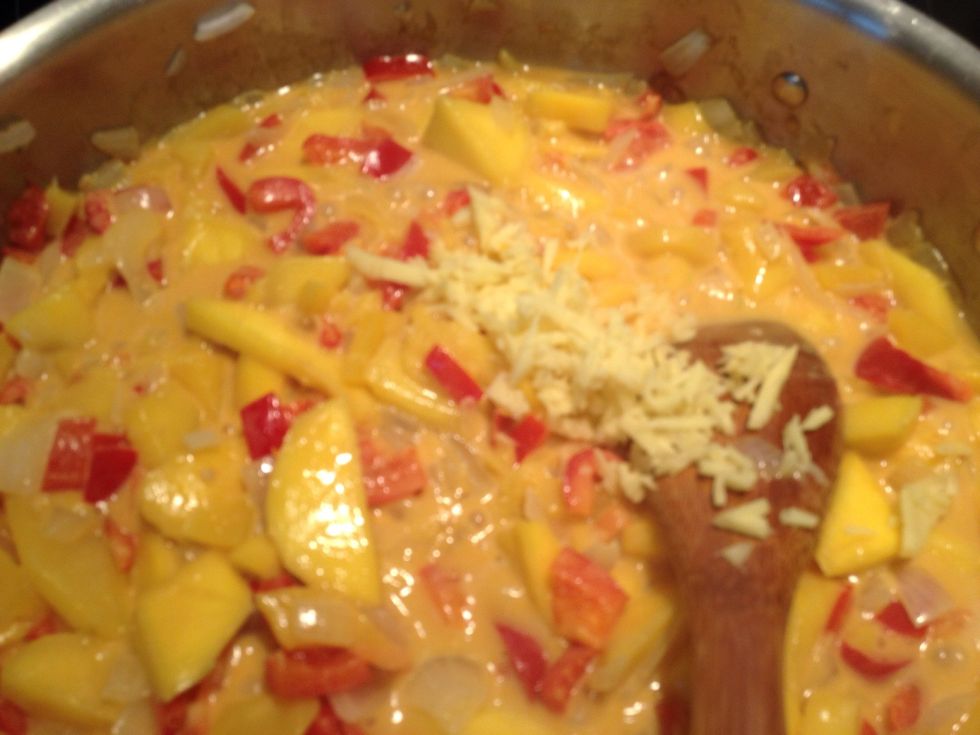 Add the chopped ginger. Stir it in well.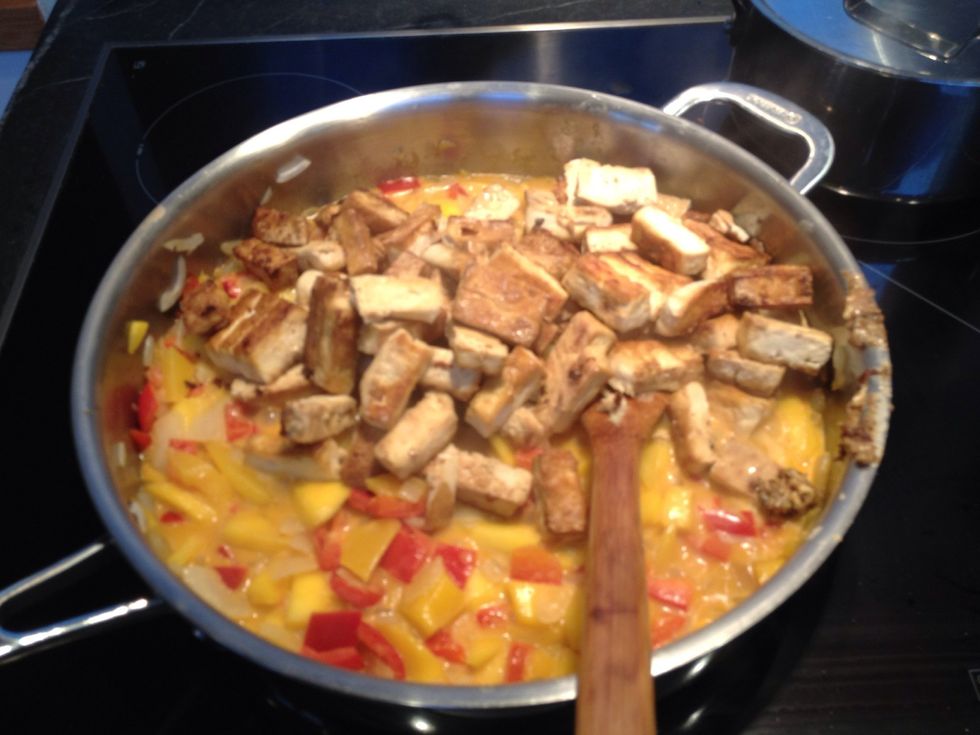 Add the broiled tofu chunks.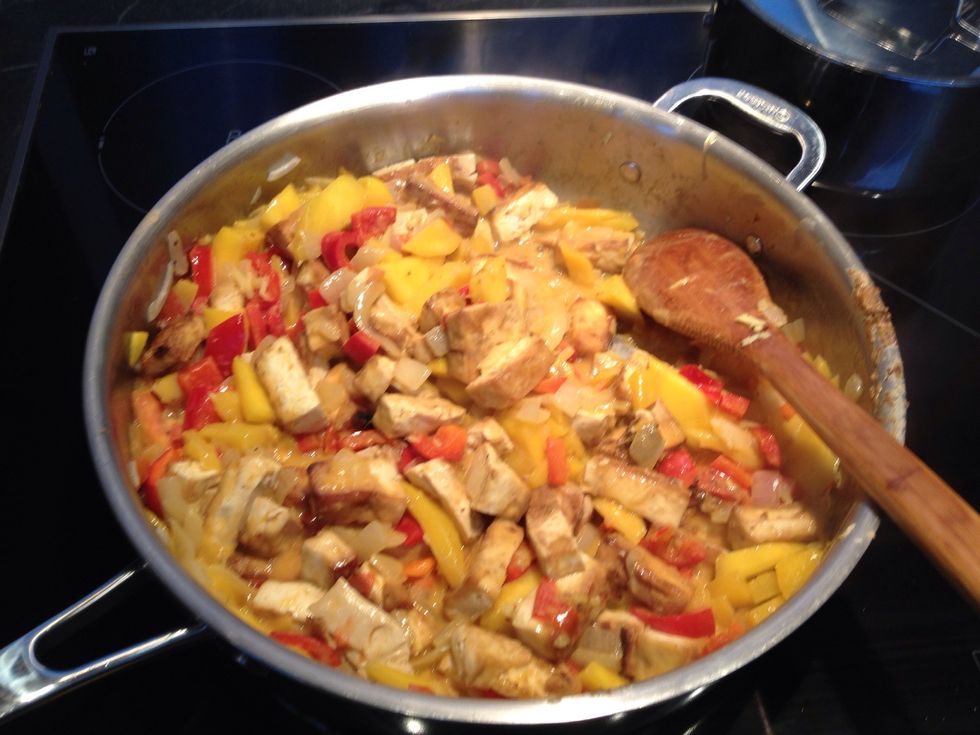 Stir in the tofu chunks.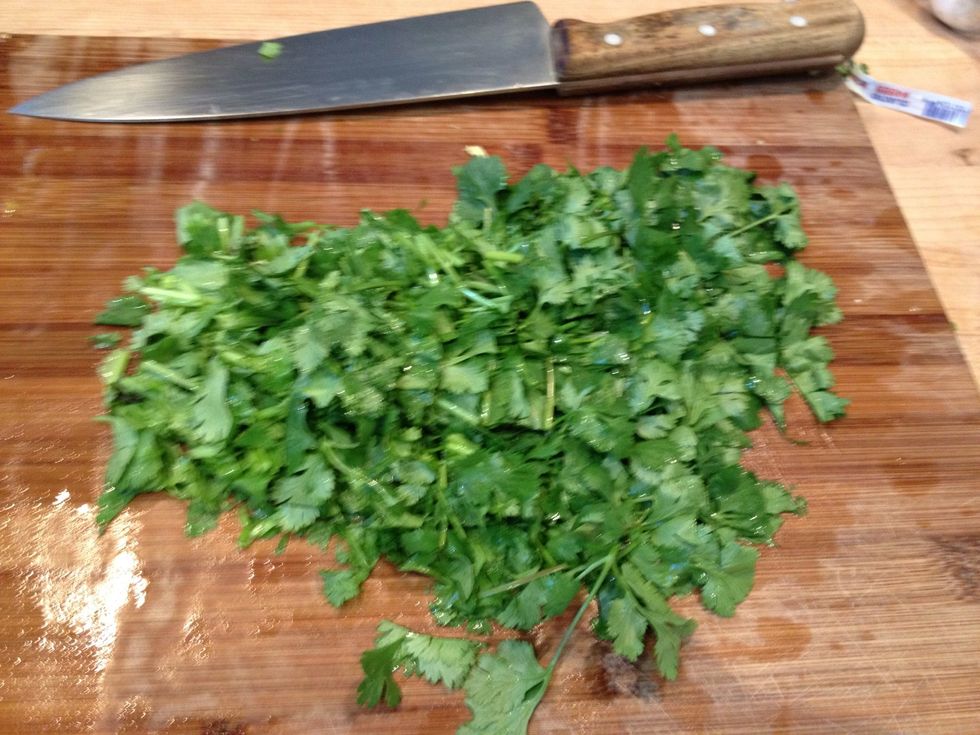 Chop the cilantro fairly finely.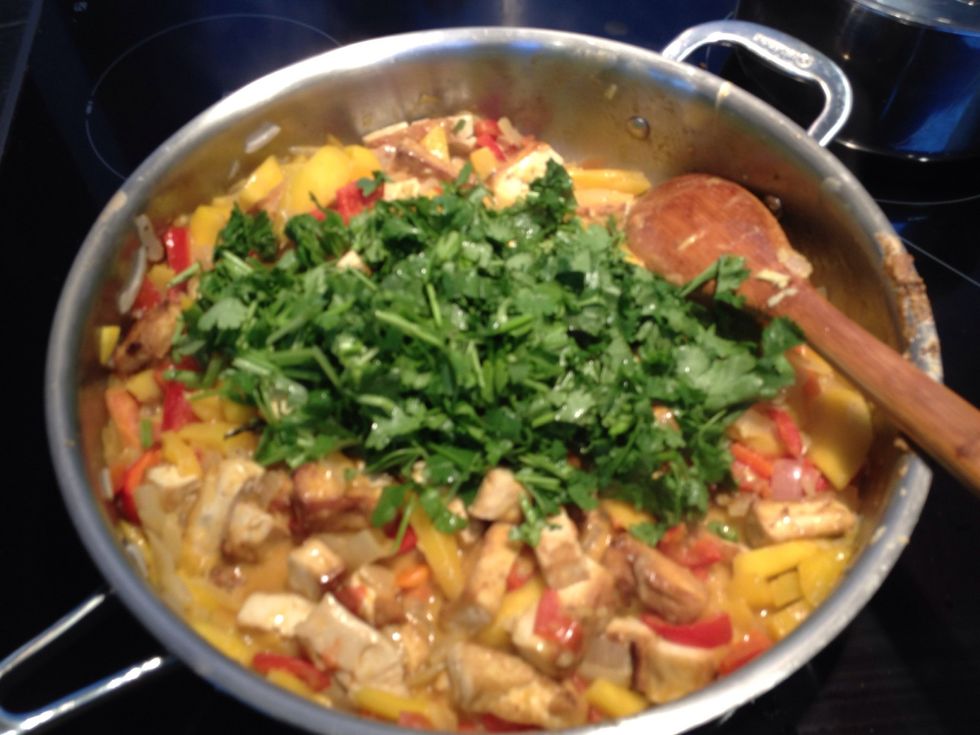 Add the chopped cilantro.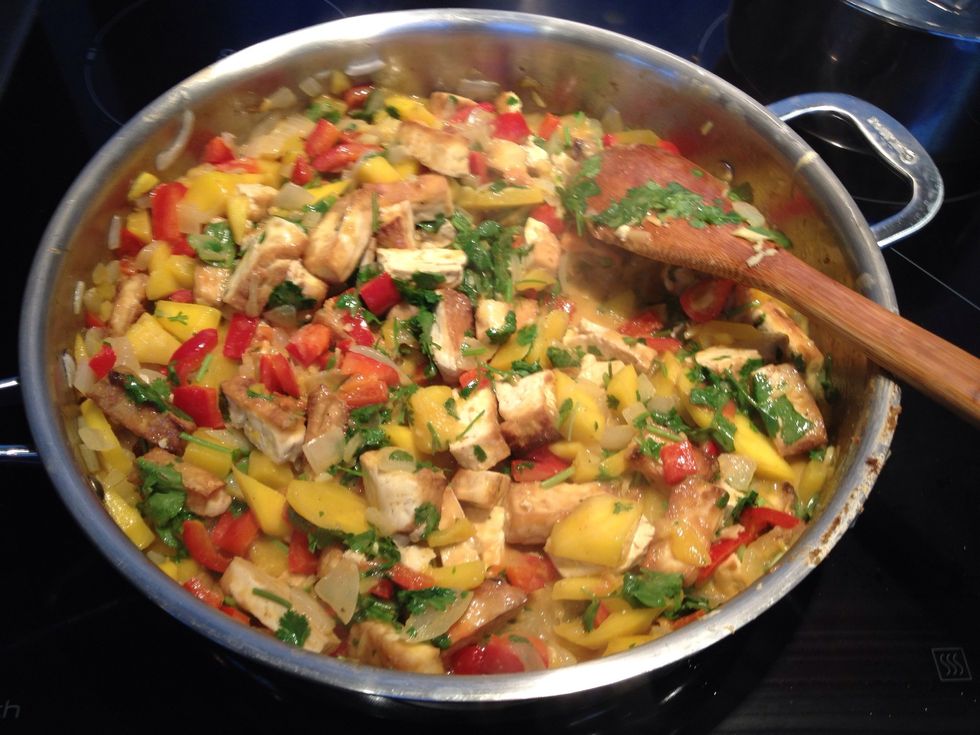 Mix in the cilantro.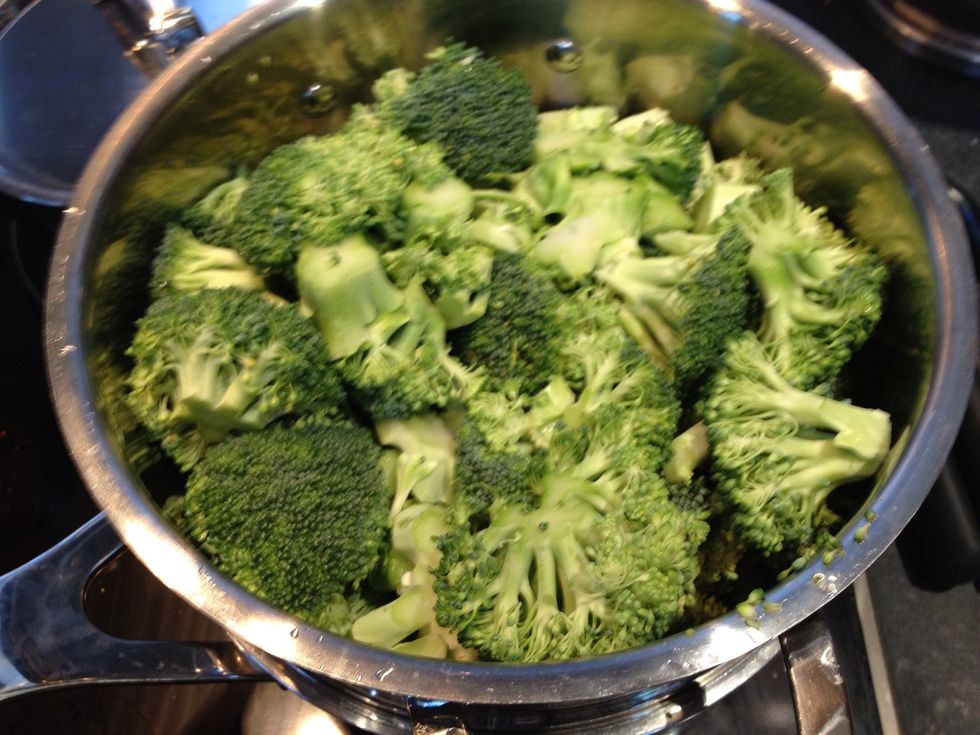 Steamed broccoli.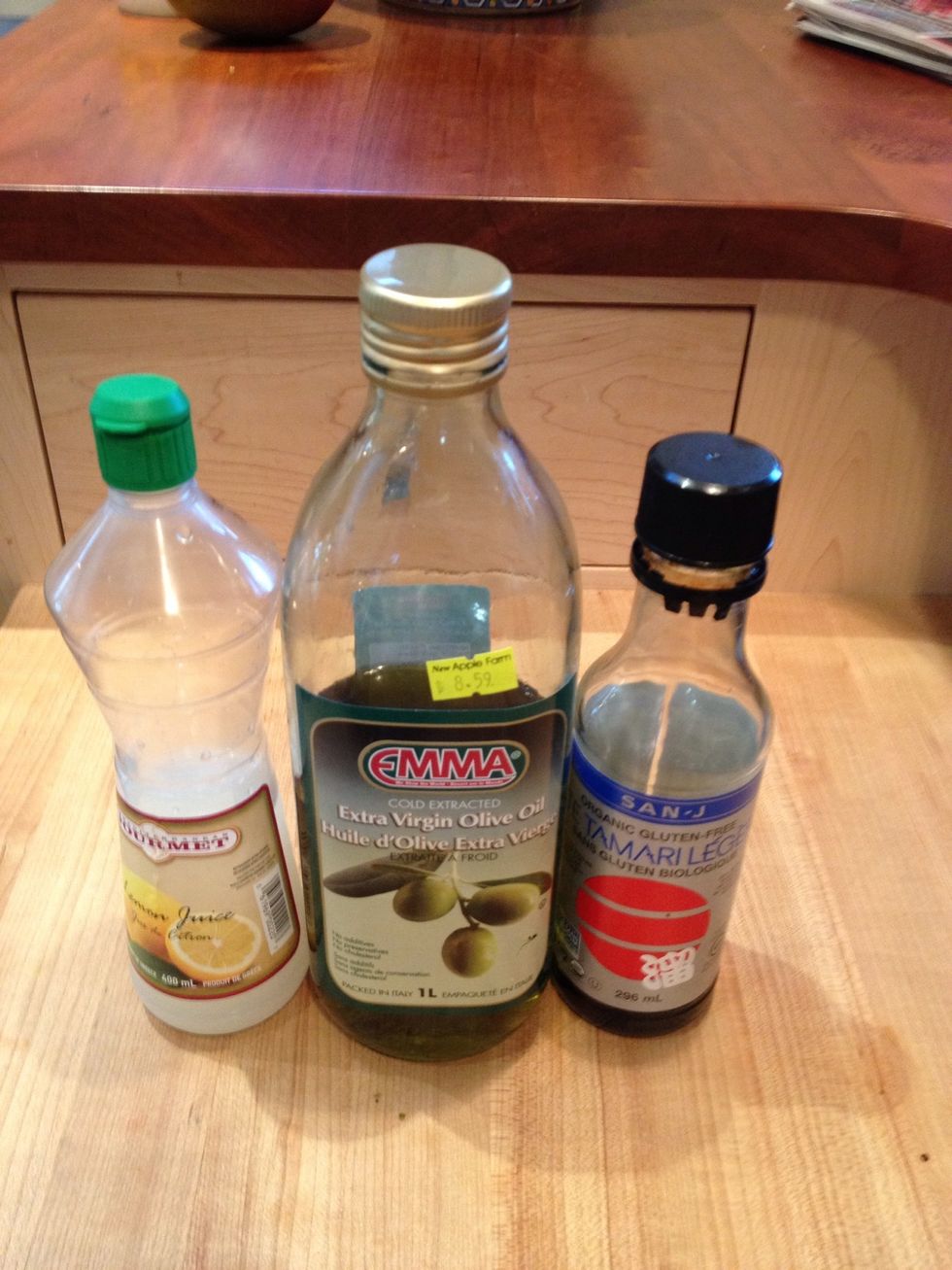 Garnish the broccoli with olive oil, lemon and tamari.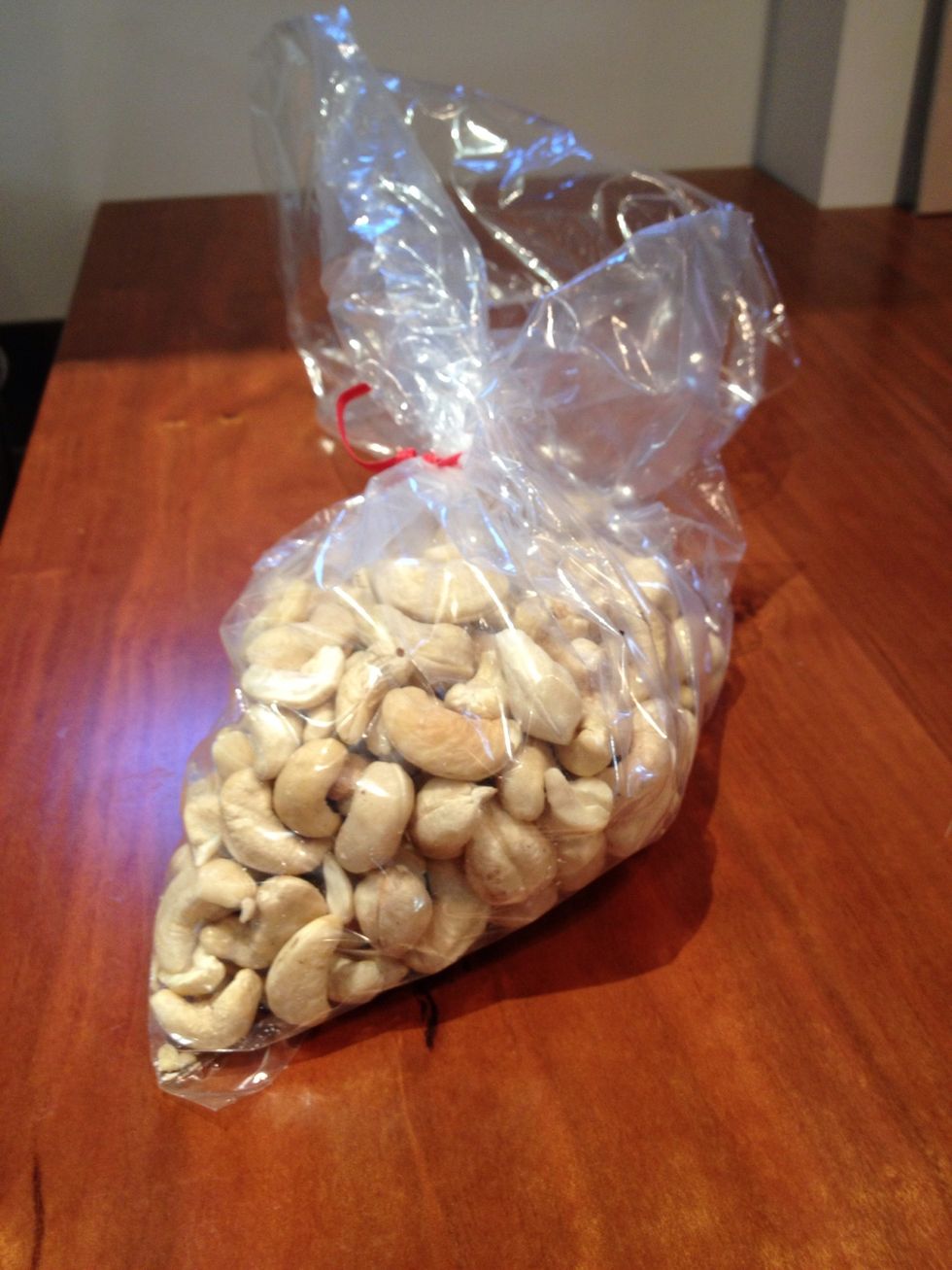 A bag of raw cashews can be added near the end of the mango curry cooking.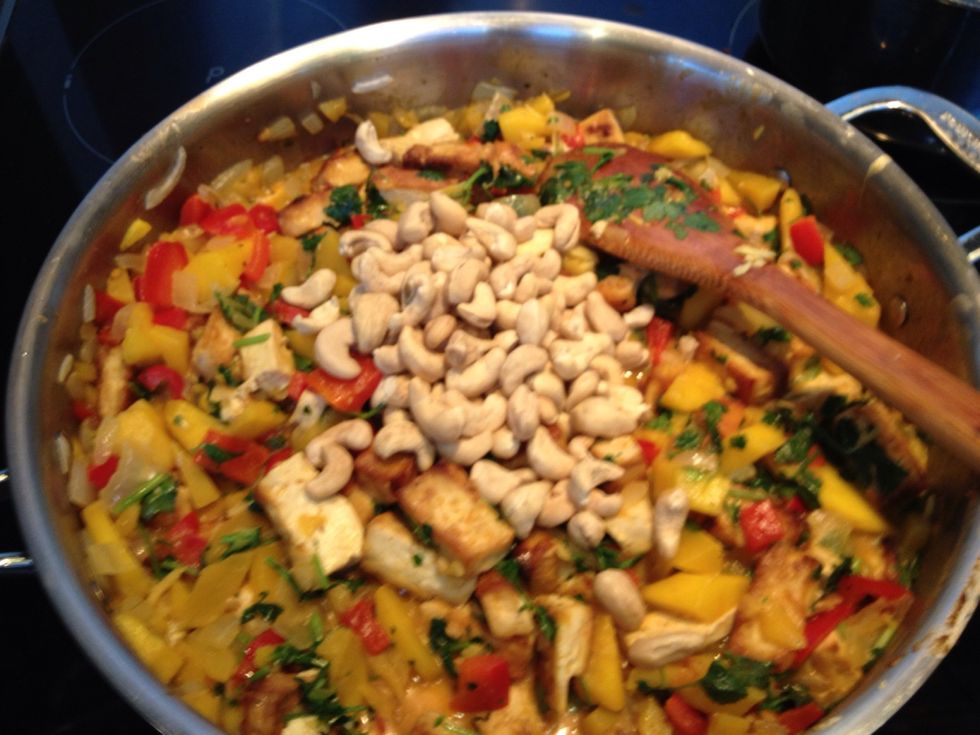 Add a good handful of cashews. Stir in. I like to add the cashews near the end so they are still a bit crunchy.
The finished product: Thai Tofu Mango Curry served with with white Basmati rice and steamed broccoli. Serves 8 people. Great for leftovers the next day.
1 Large onion
2 red peppers
2-3 mangos
2 tablespoons of Coconut oil
1 can of Coconut milk
3 blocks of medium firm tofu
1 tablespoon of Walnut oil
1 tablespoon of Tamari
2 tablespoons of Good tasting yeast
Cilantro
Fresh ginger
Curry powder
1 tomato
Bag of raw cashews