How to make thai 🐒 sweet ❤ banana chips 🐵 (gluay charb)
A healthier substitute for potato chips. It's also a great way to preserve bananas, when u have too many. I make a sweet coating for variation, which u can adapt to other flavors. Enjoy! ❤
4151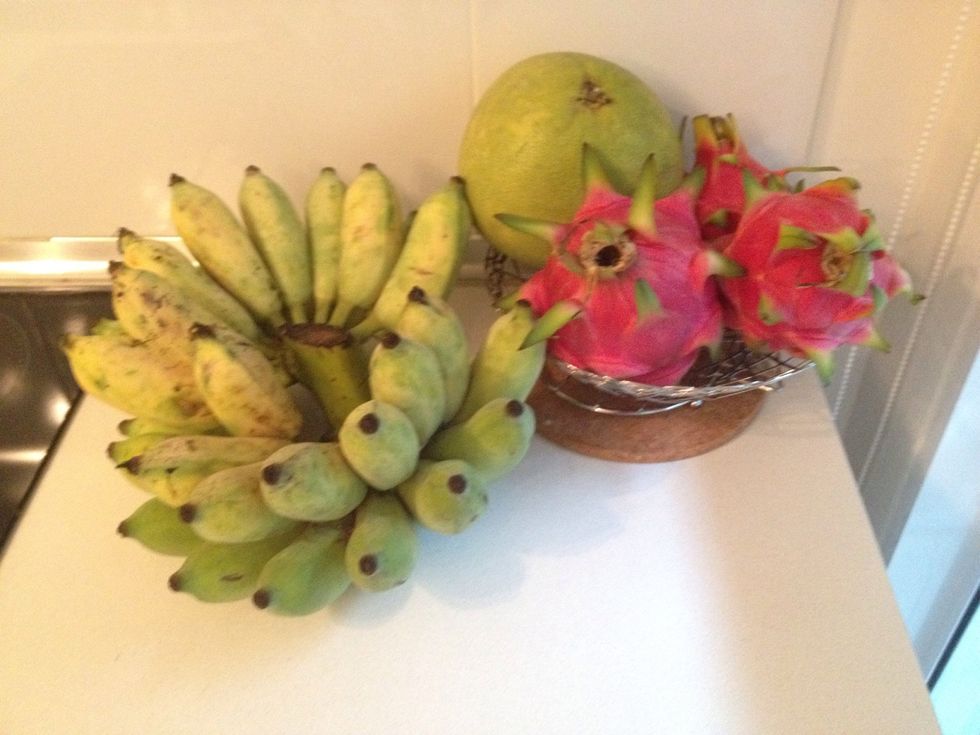 I woke up today, and find that i have way too many fruits to fit in my plate. They're fresh from my bf's orchards, and i cant eat them all by the end of the week.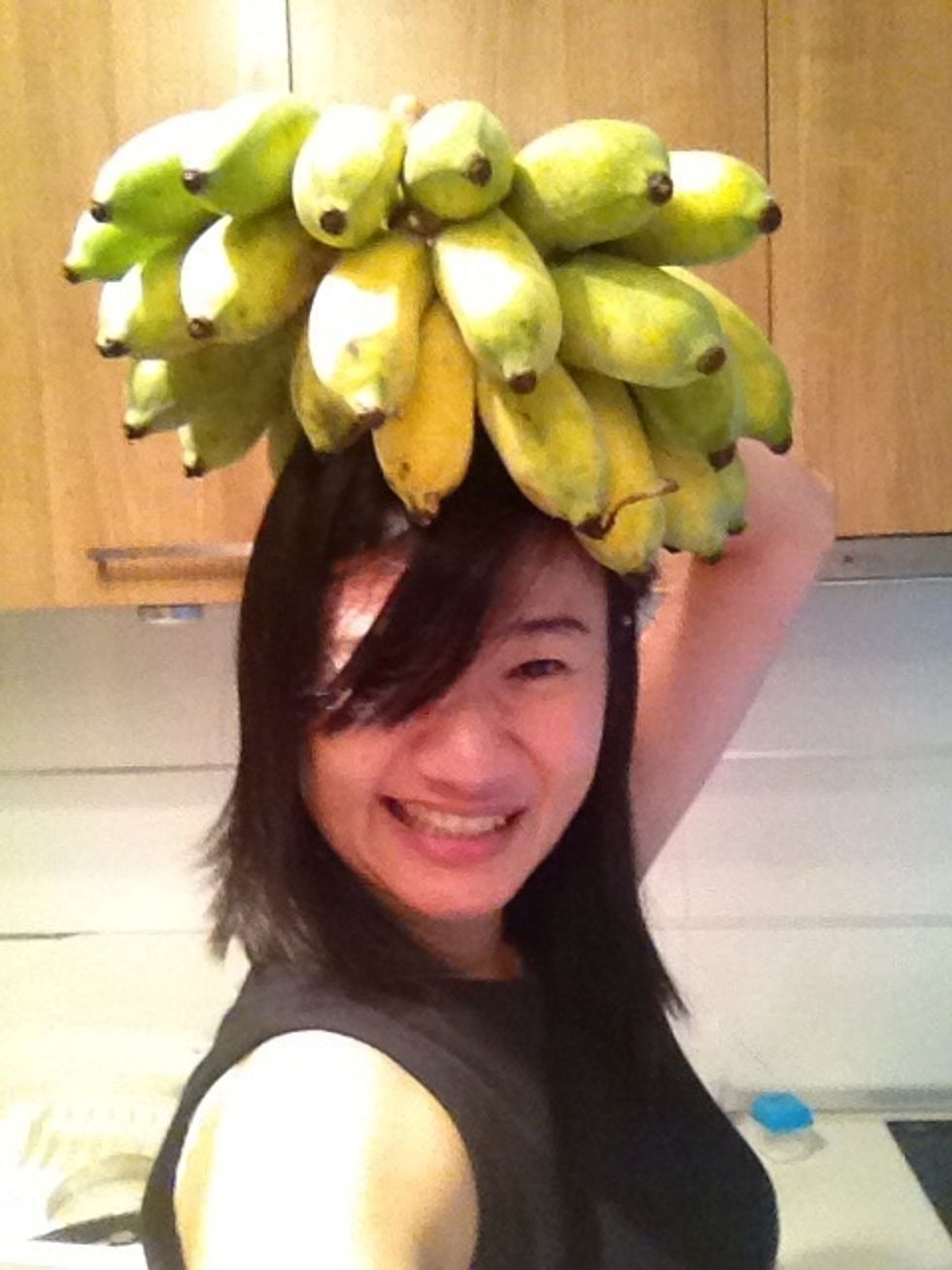 I'll start with the easiest one to rod, the bananas. They are really big and heavy, which is good for our chips. C the thing is bigger than my head.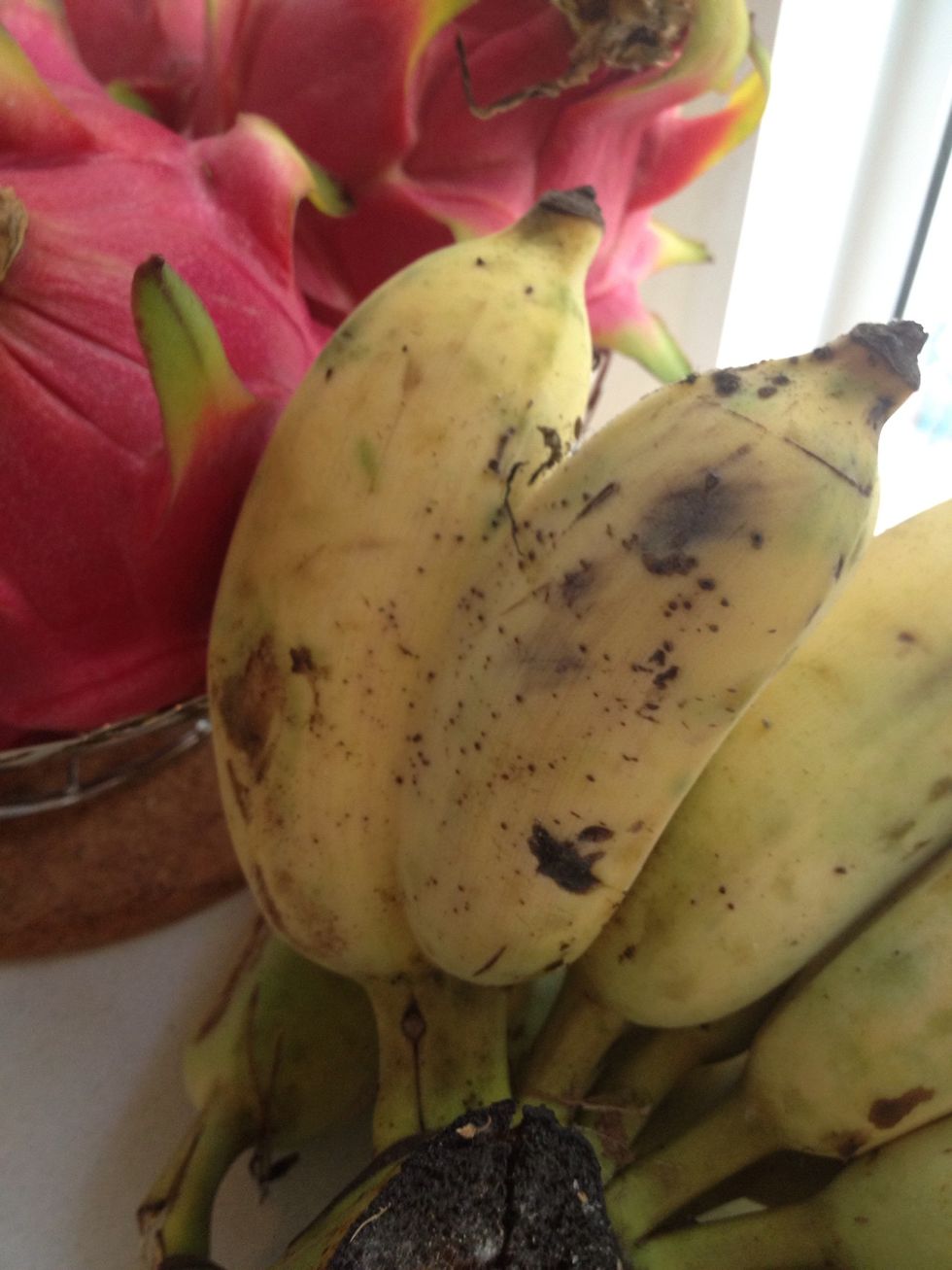 We even have twin bananas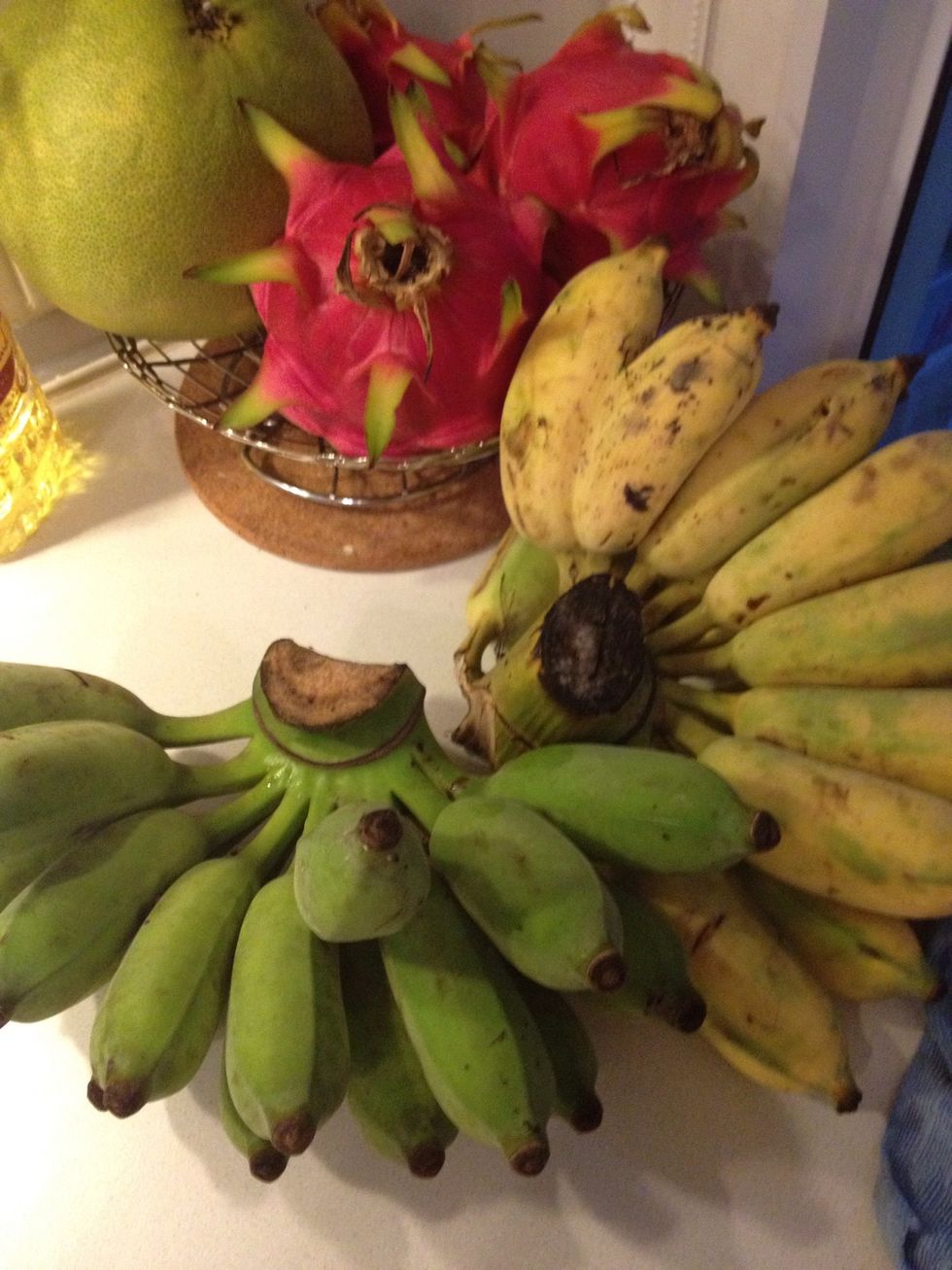 Choose the raw one. It gets crispier that way.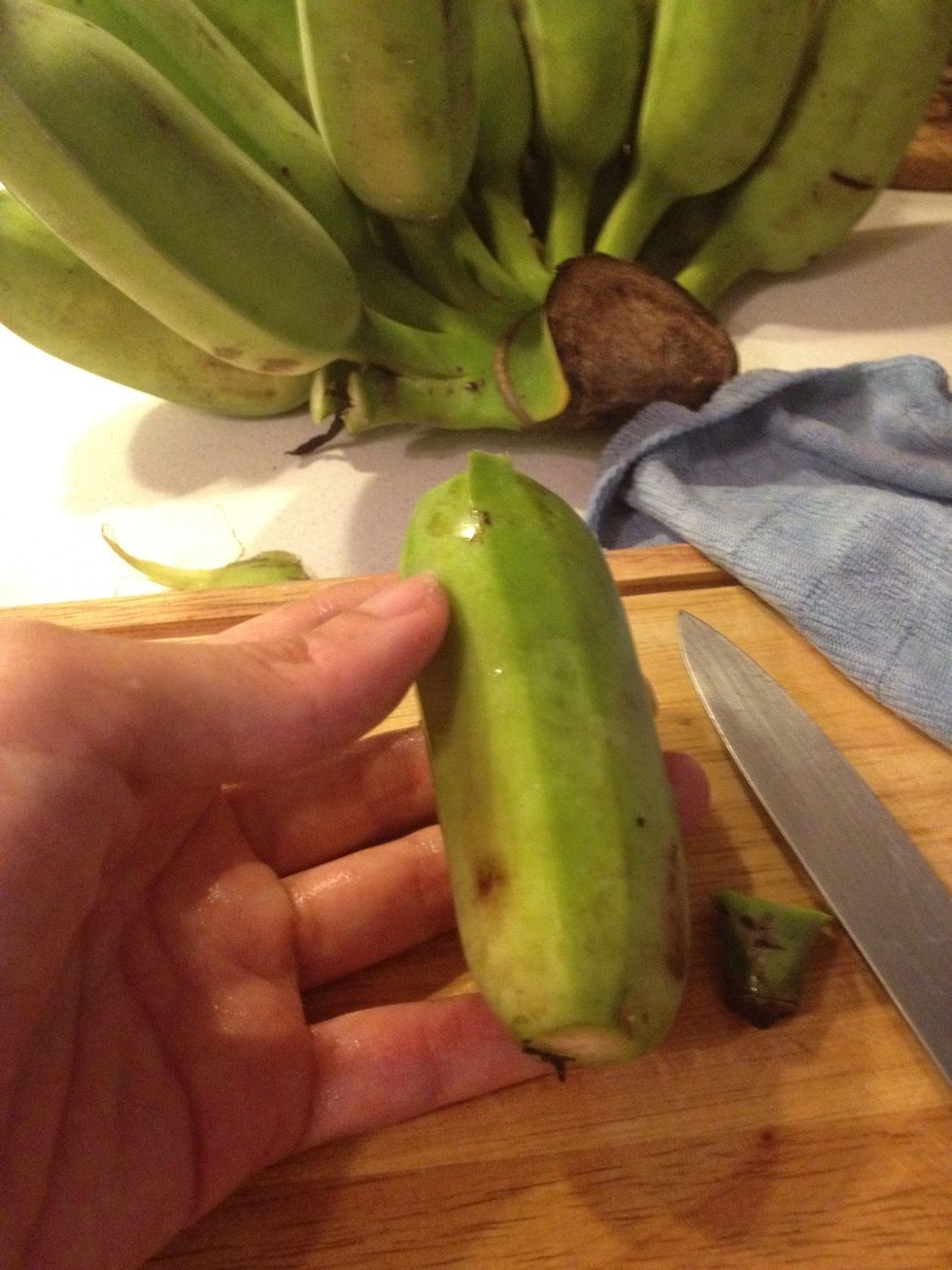 Cut the top and bottom then star peeling it. The trick is instead of pulling the skin vertically like u normally do with ripe bananas, do it horizontally.
Give it a good mark to start.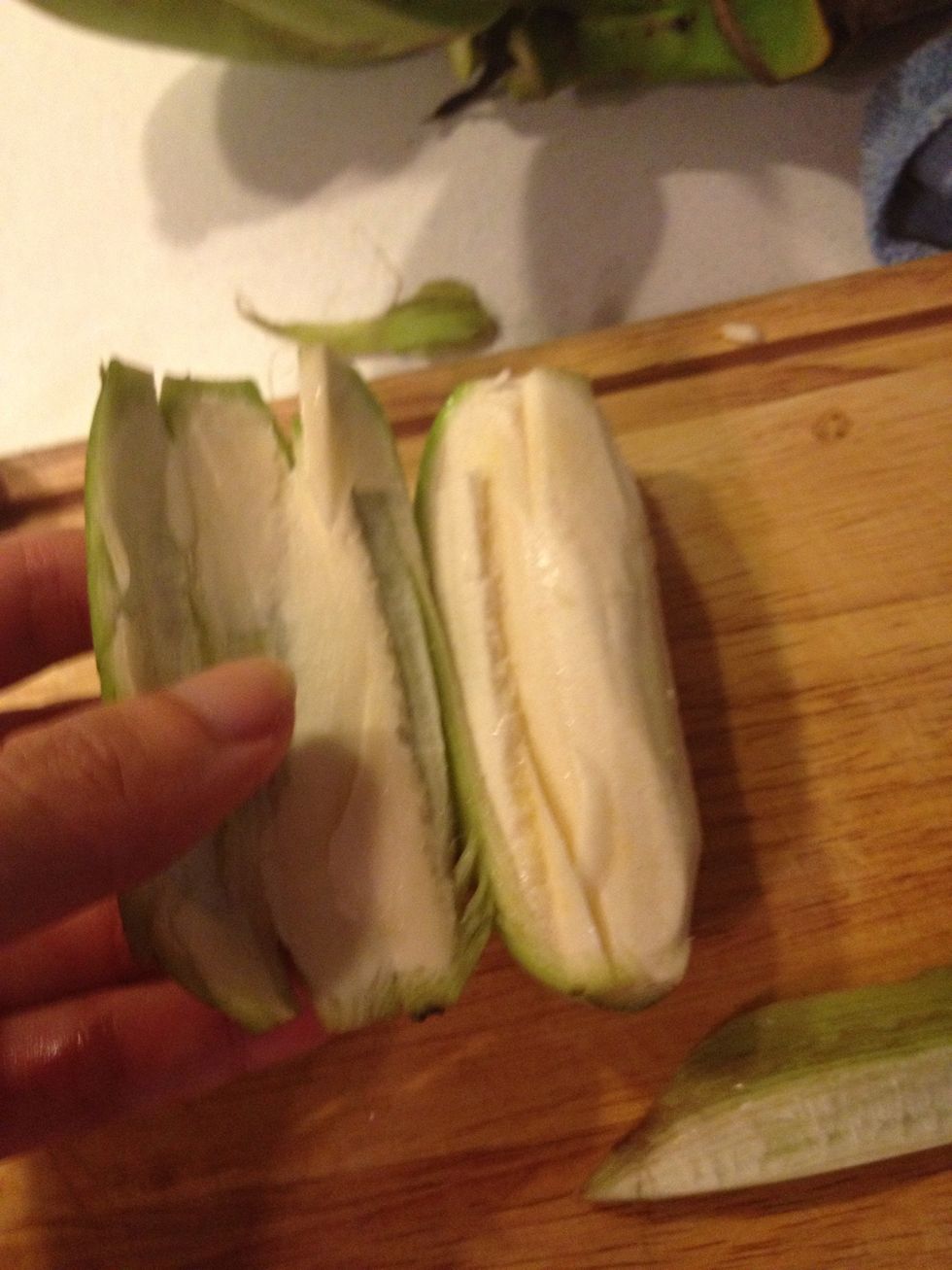 U can run ur knife along horizontally, but it wouldn't be nice.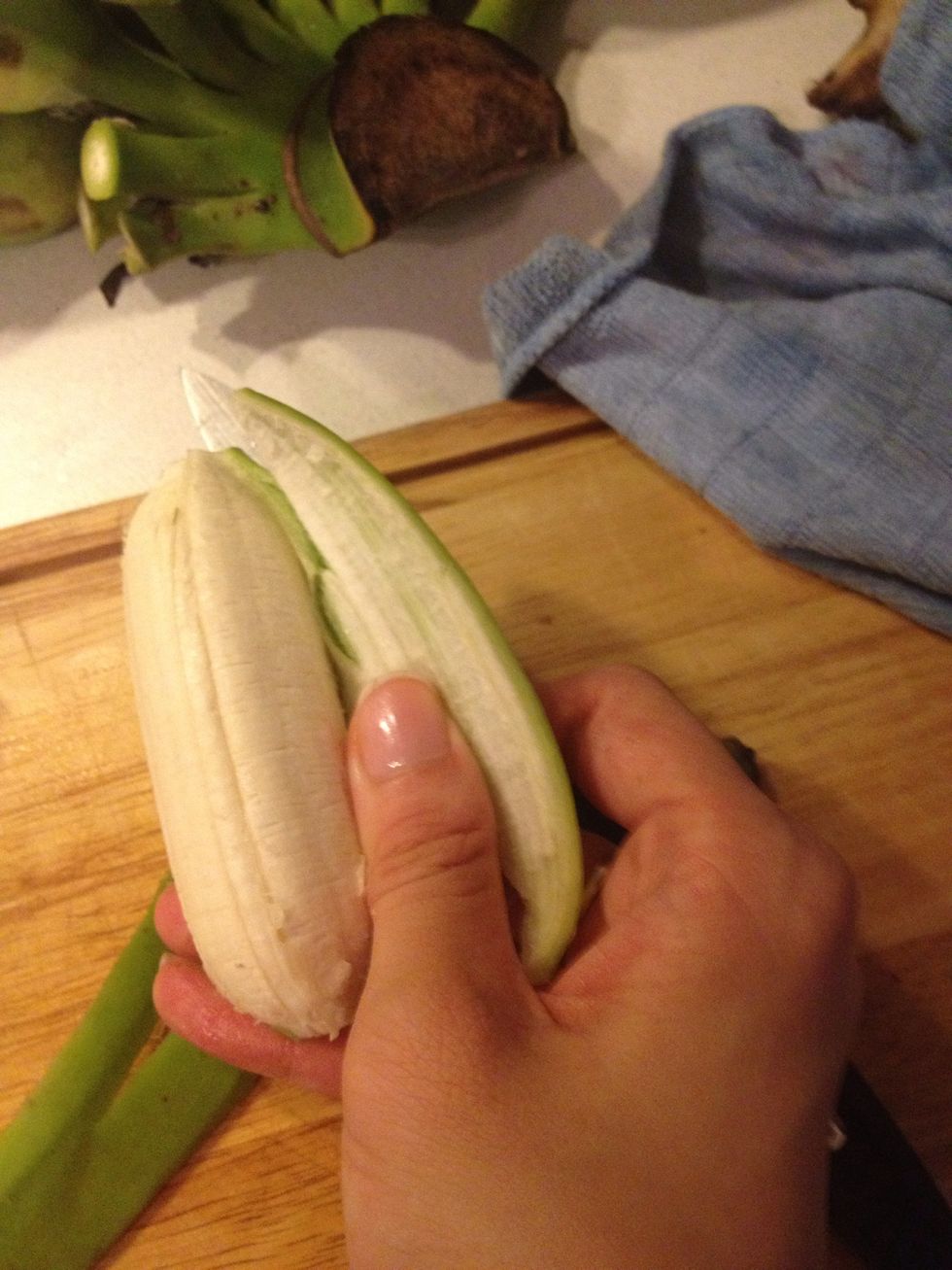 Use your fingers instead.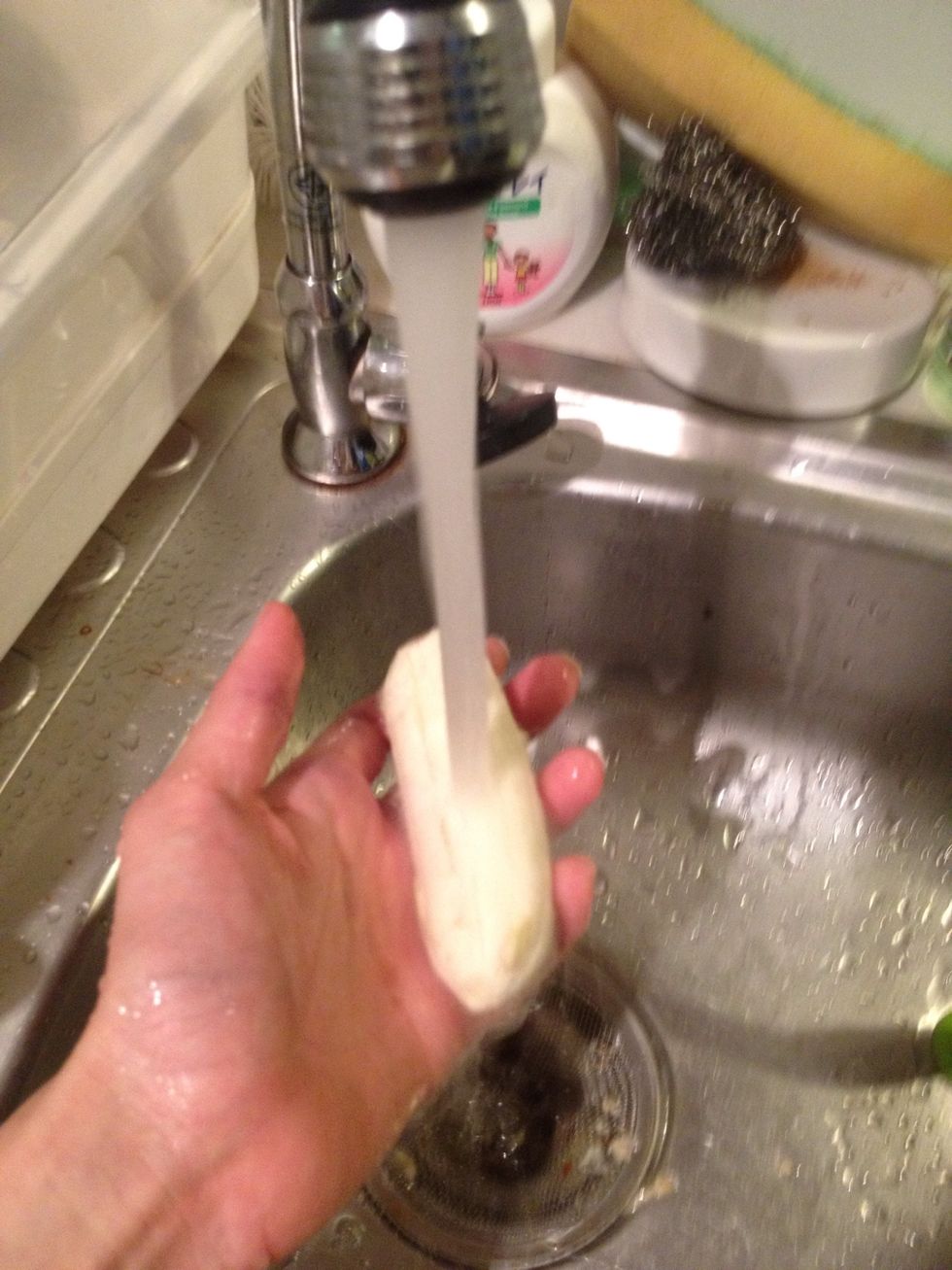 Wash the bananas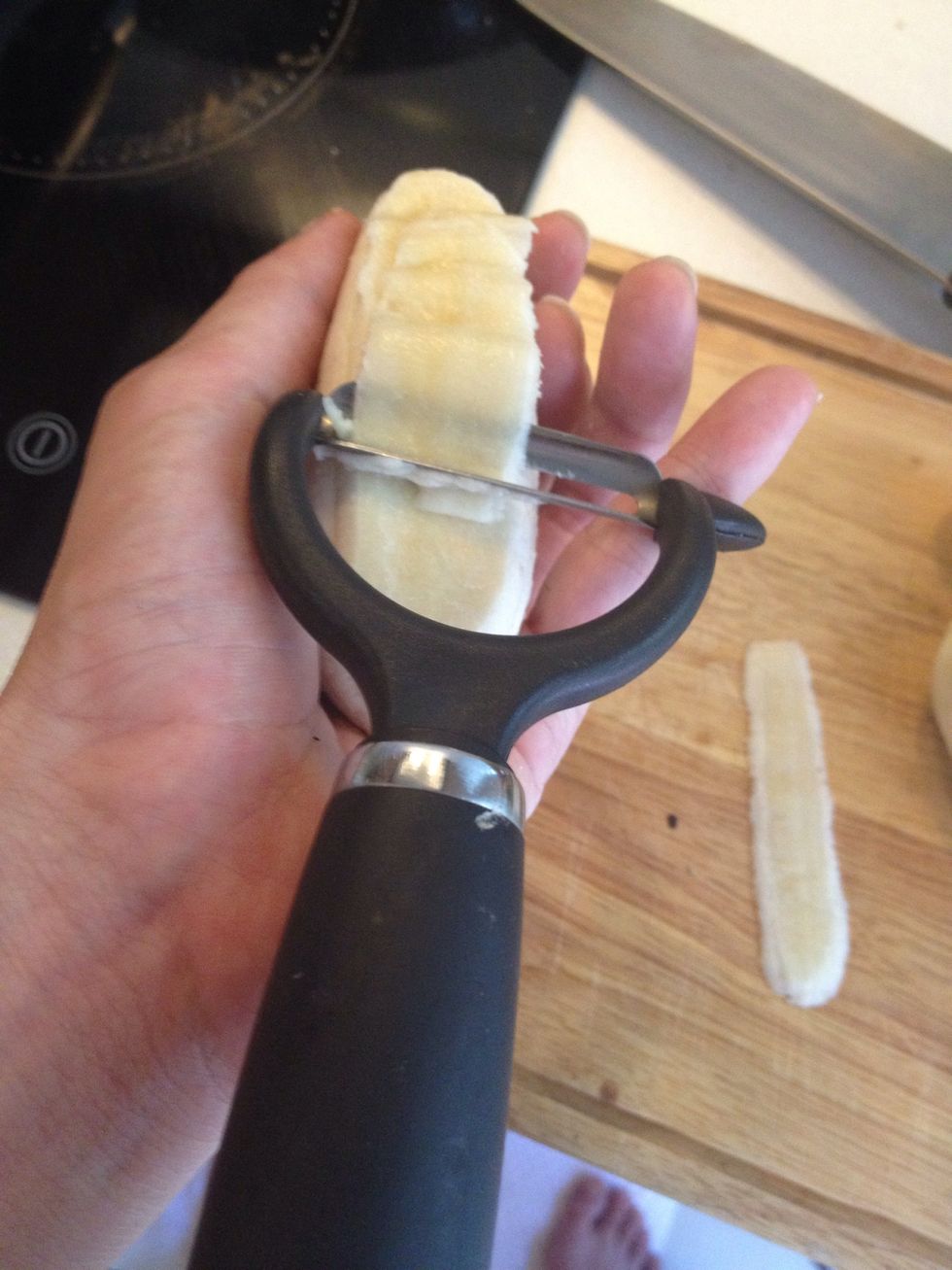 Peel them into strips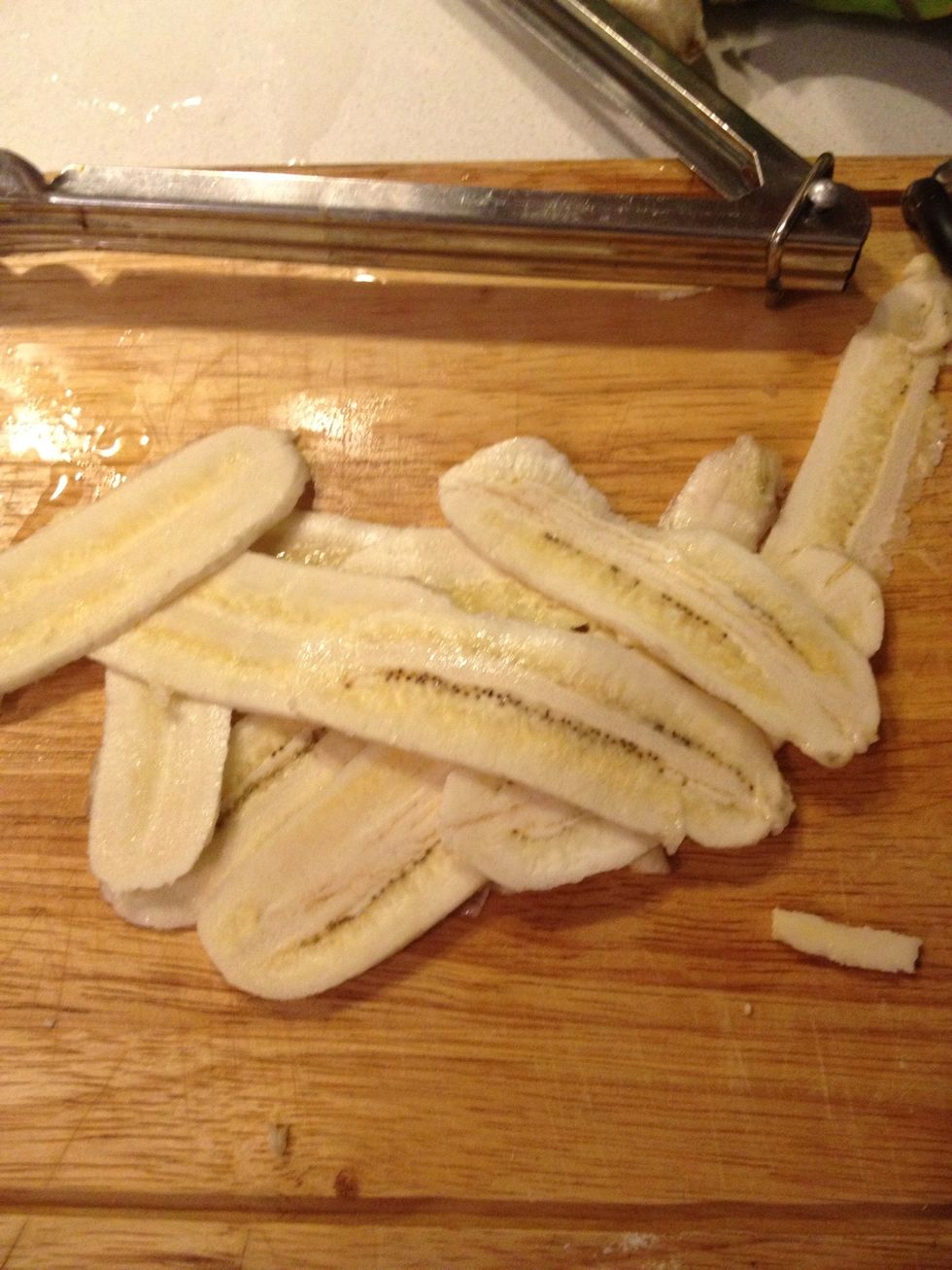 Make a pile of these while the oil is heating up.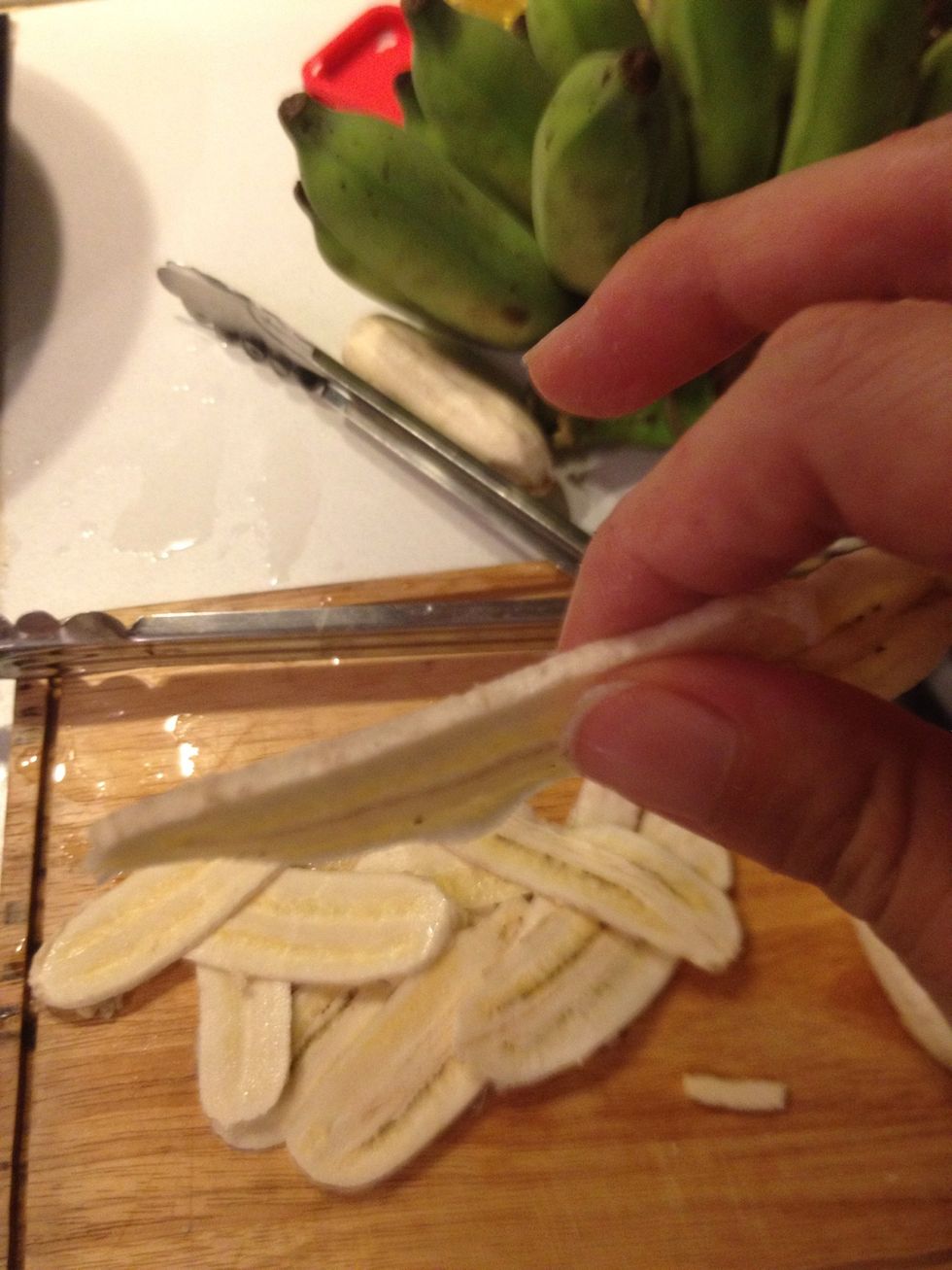 Must be really thin.
Deep fry them. Stir often and take them out of the wok as the bubbles are gone.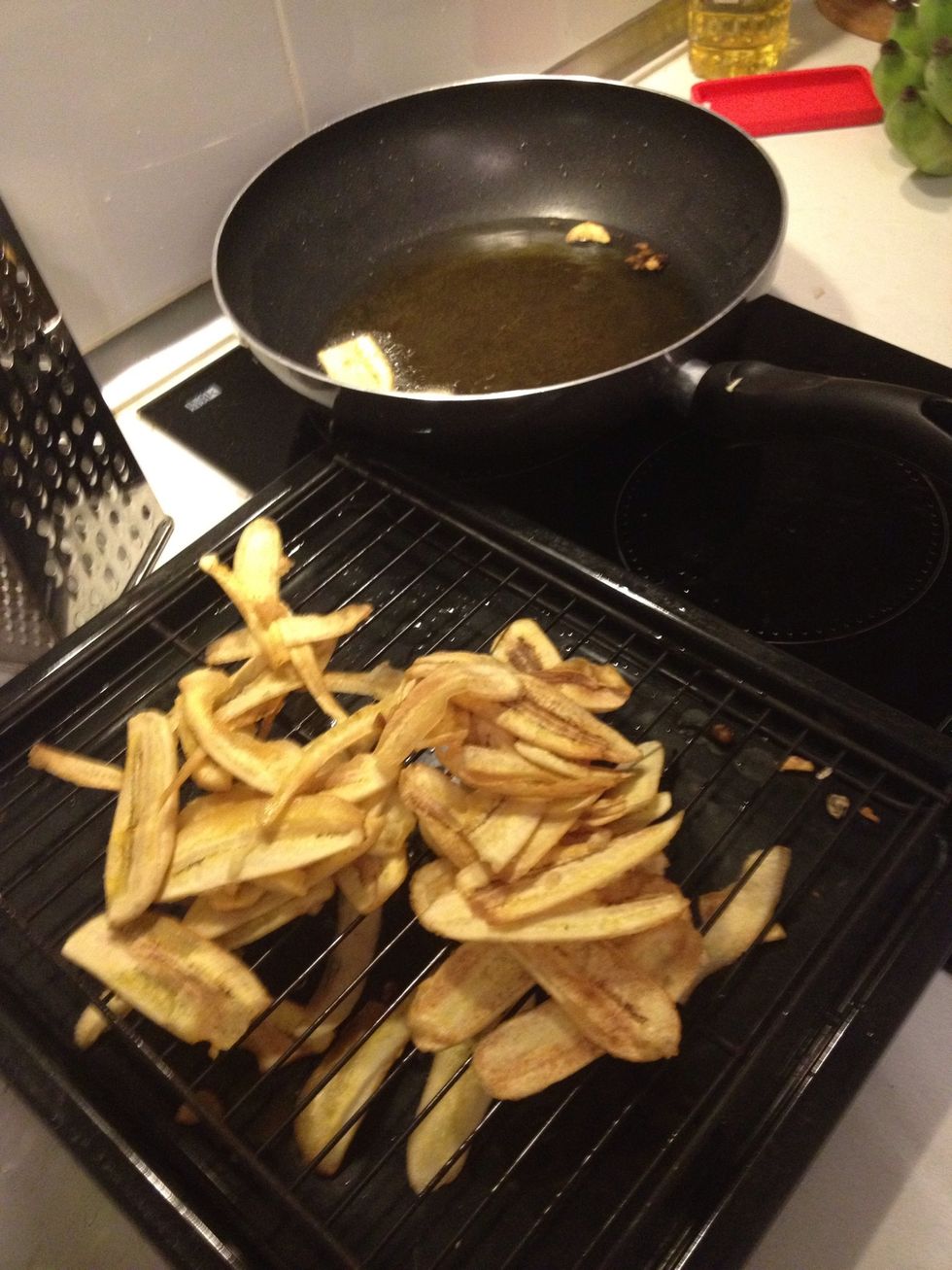 Rest them on racks to get rid of the oil.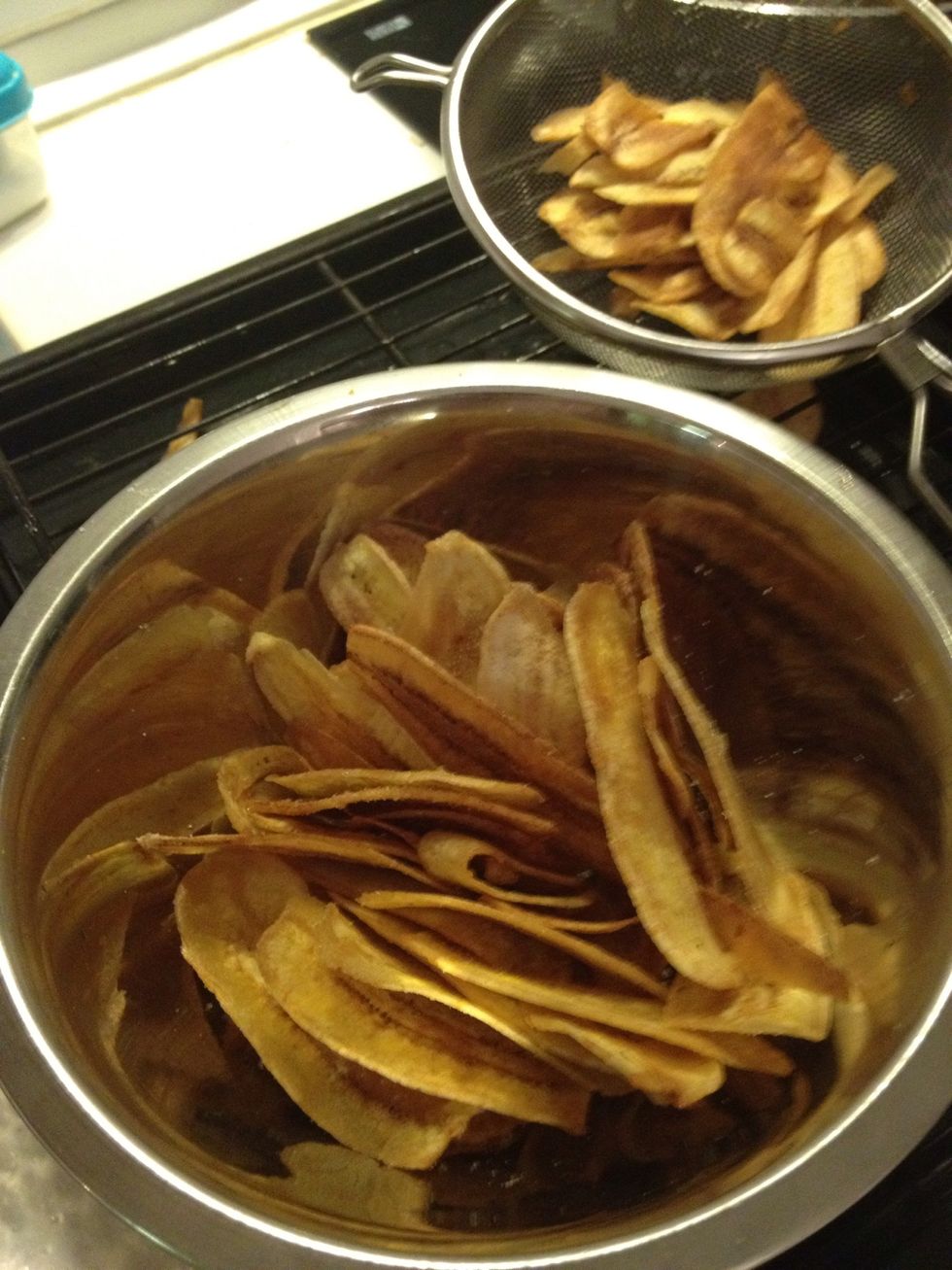 If you like, u can add salt and pepper and eat it just like that. U can keep them in air tight containers for weeks.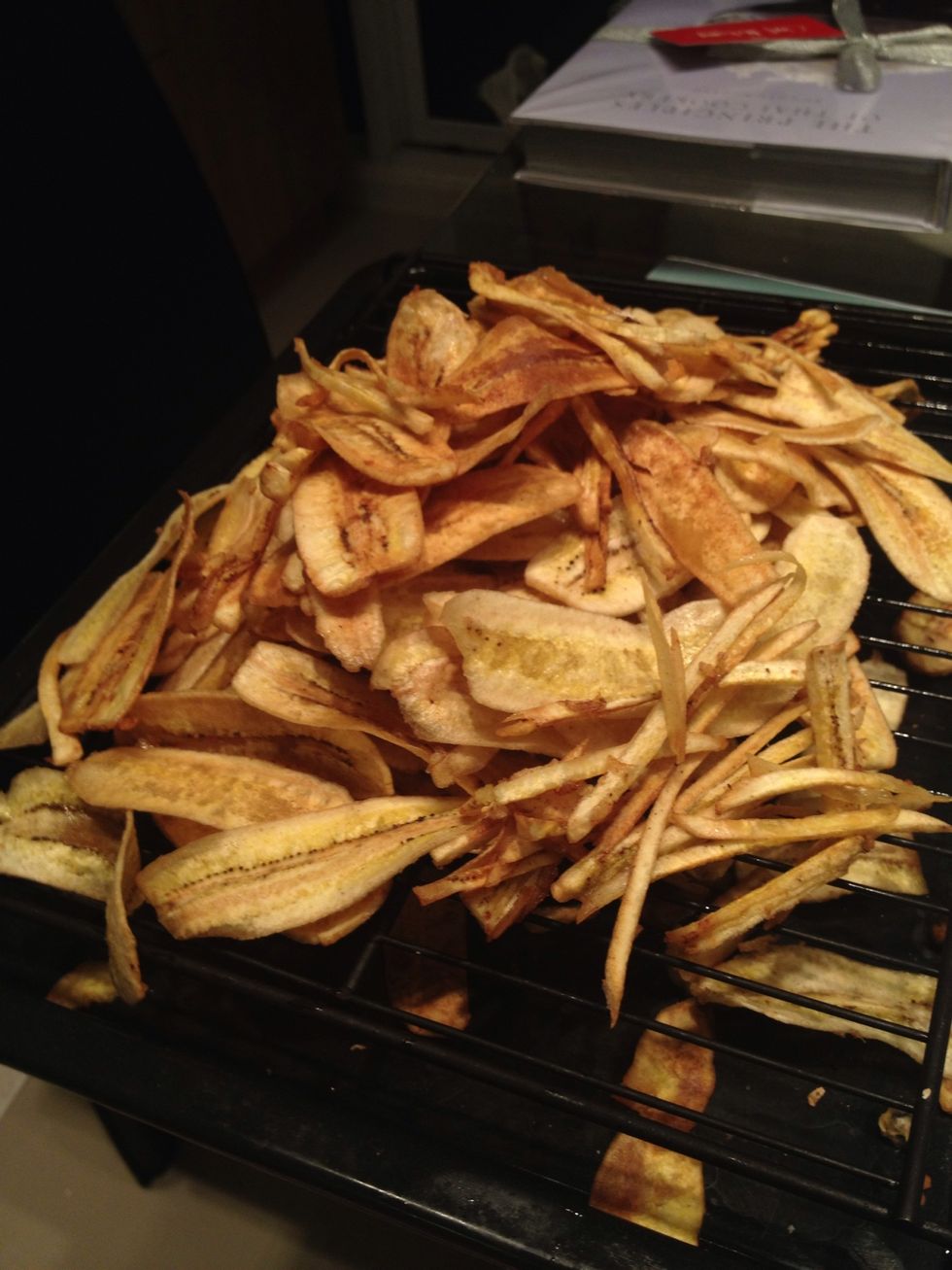 For the rest of the bananas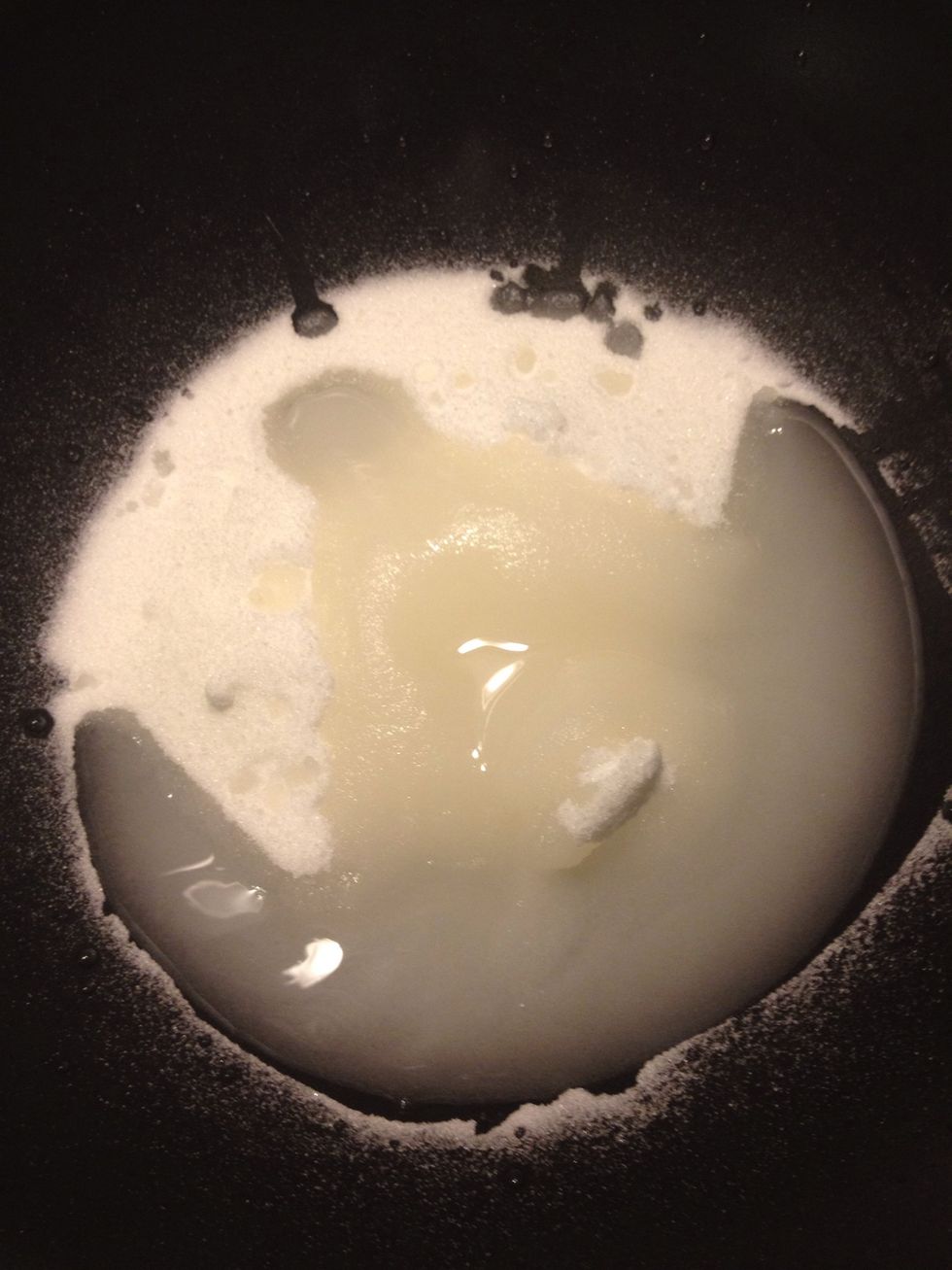 Add sugar water and salt to a clean wok.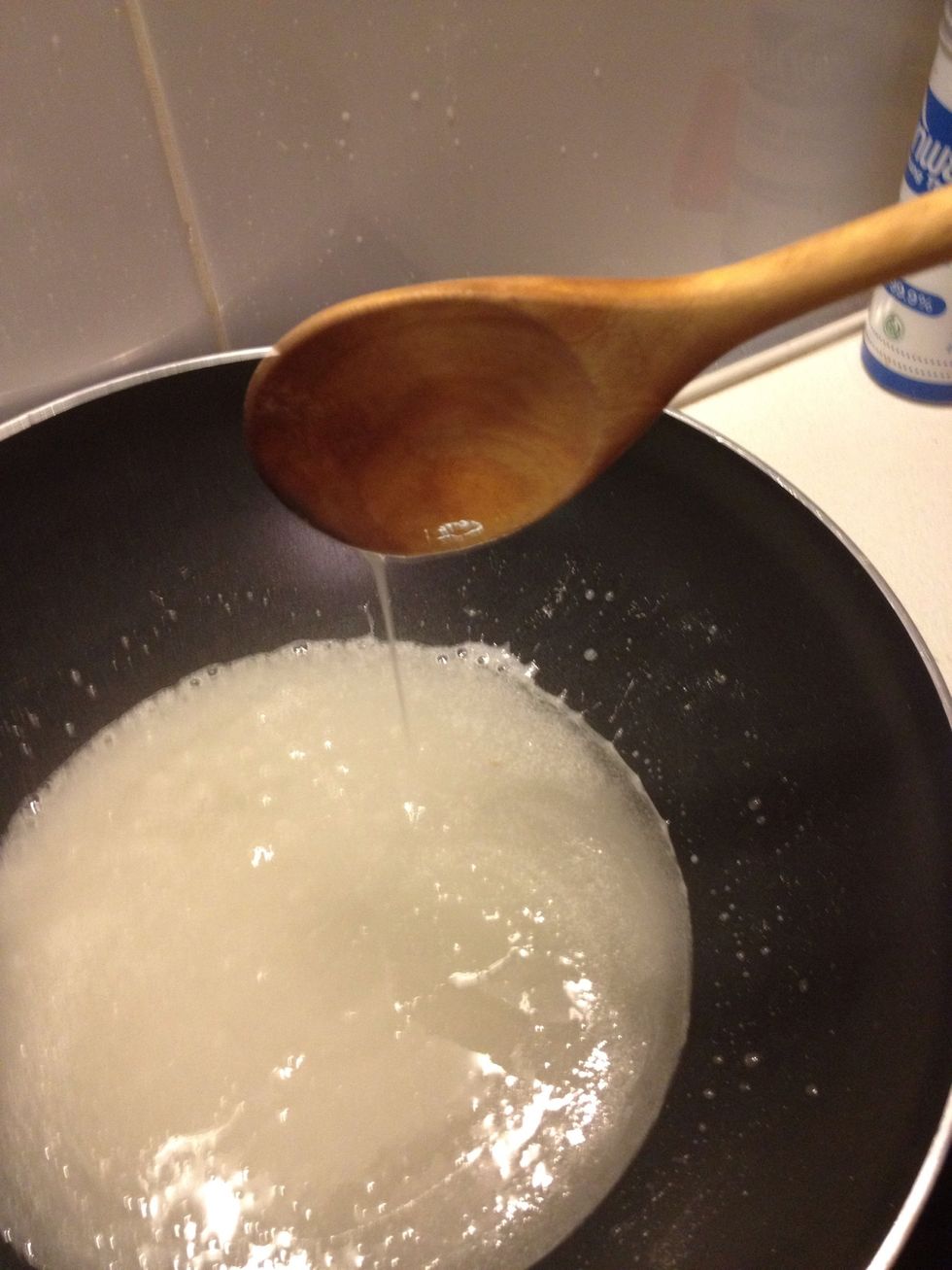 Stir until it is thick and even. That it looks like ur spoon is drooling.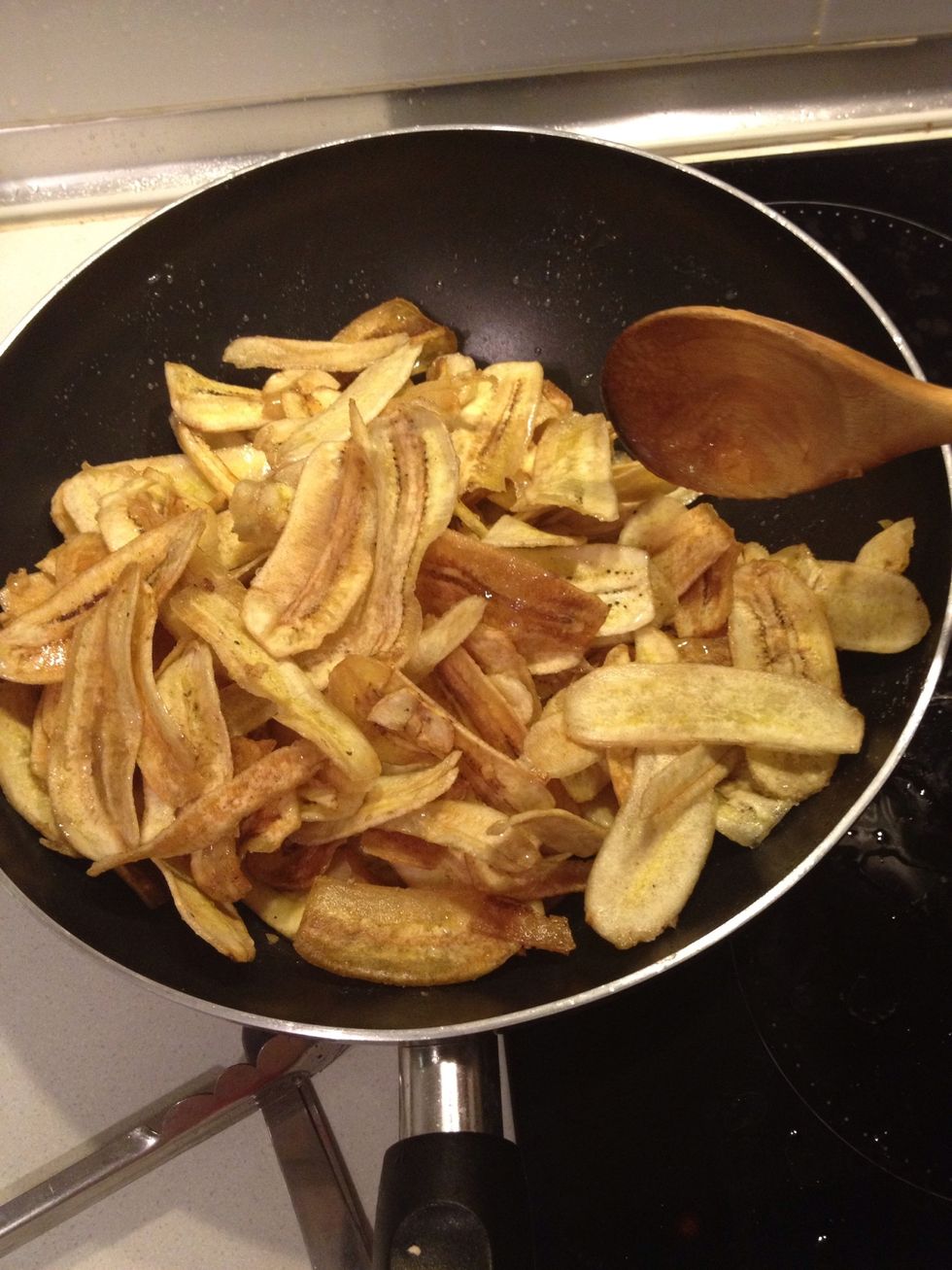 Add the bananas to the wok, turn off the heat, and fold slowly and gently.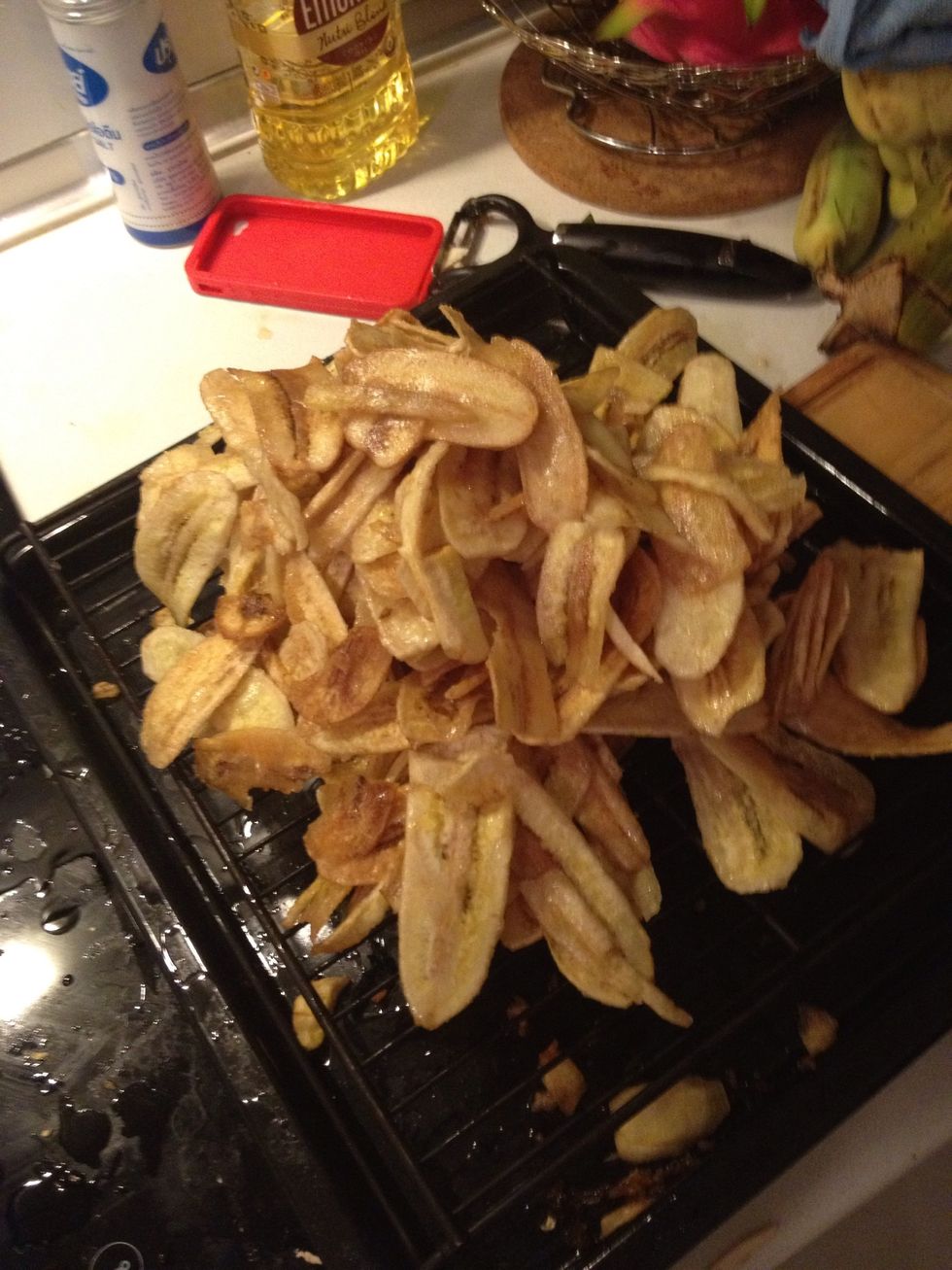 Rest the bananas on the racks.
Keep them in air tight containers. Eat them, share them, enjoy! 💋
12.0 Raw bananas
2.0c Oil
2.0c Sugar
3.0Tbsp Water
1/2tsp Salt
Goi Haru
I love cooking & baking. I got recipes from people I met, some were adapted from classic recipes. I hope you enjoy them. Cook Bake Share & Enjoy!