This dish is so intensely flavored it's more like a bar snack than a weeknight dinner, but it's so good.
5
To those about to rock: we salute you. Pick your music for weeknight cooking, the heavier the better.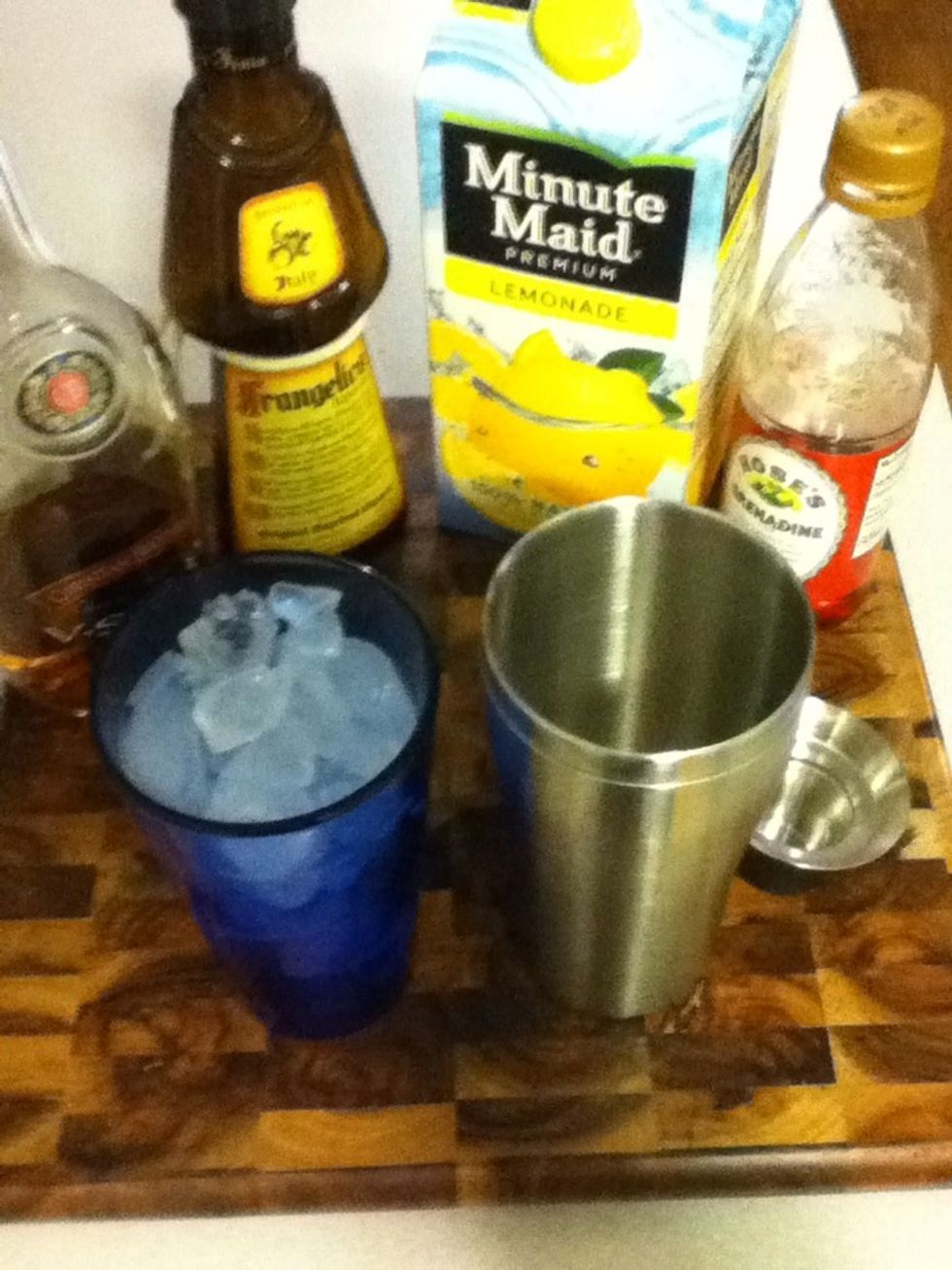 Fix yourself a drink to get you in the proper mood to cook wicked good food. This one is a Friar Tuck.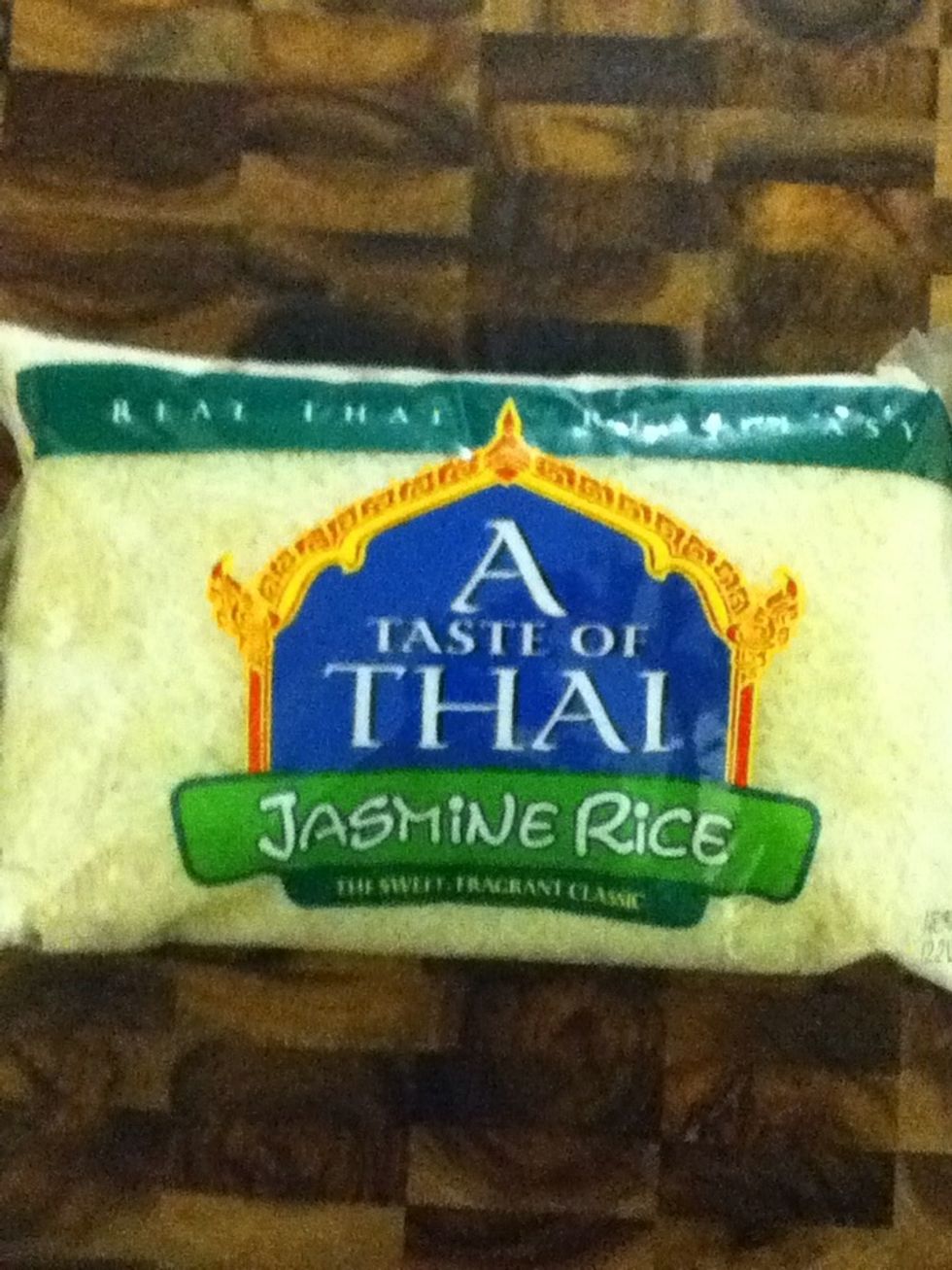 Put some rice on to cook. You're gonna want lots, trust me on this. If you know how to cook sticky rice, then let it rip for this meal. Otherwise, jasmine is gold here.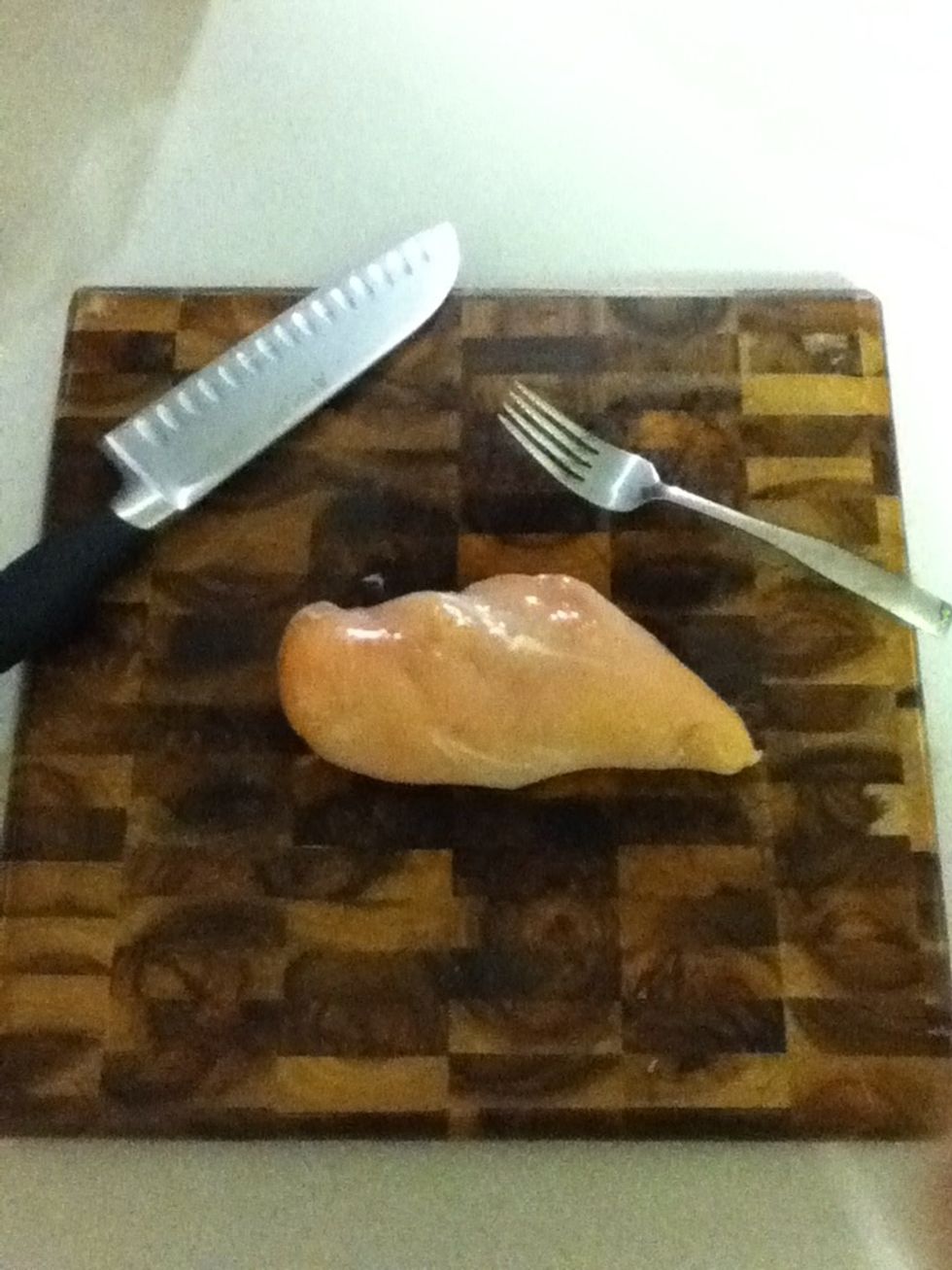 Chop yer chicken tits. Do you think the chicken was proud of them? How would you feel if your chest was cannibalized for delicious dishes? Reflect on the impermanence of all things. Fix another drink.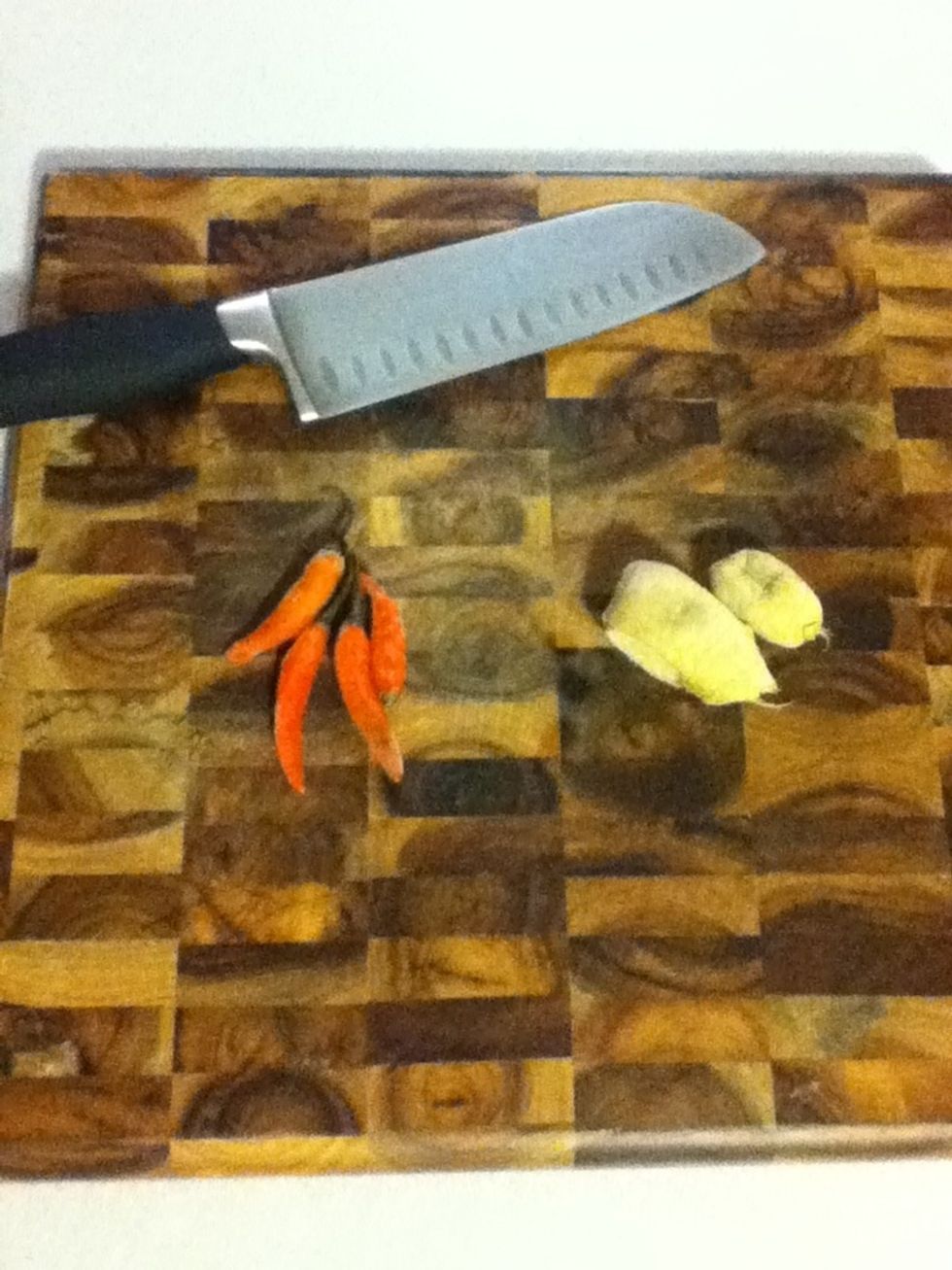 Chop your ginger and chiles. I finally figured out how to take a picture of my cutting board without casting a shadow over it. I am ready for a job in the industry.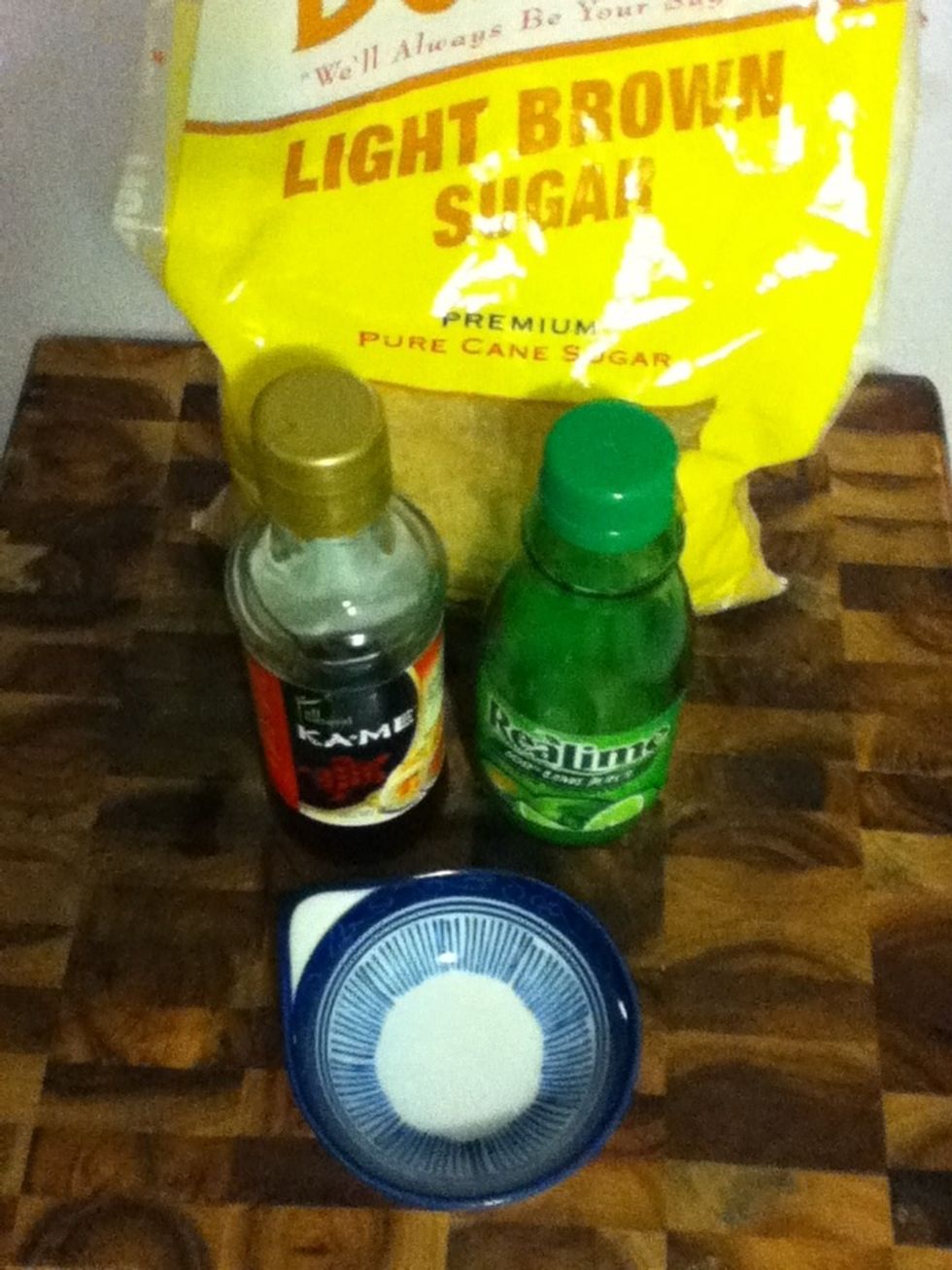 Measure a quarter cup of brown sugar and have it ready by the stove. Combine the 2 tbsp each of fish sauce and lime juice and have that ready to go, too.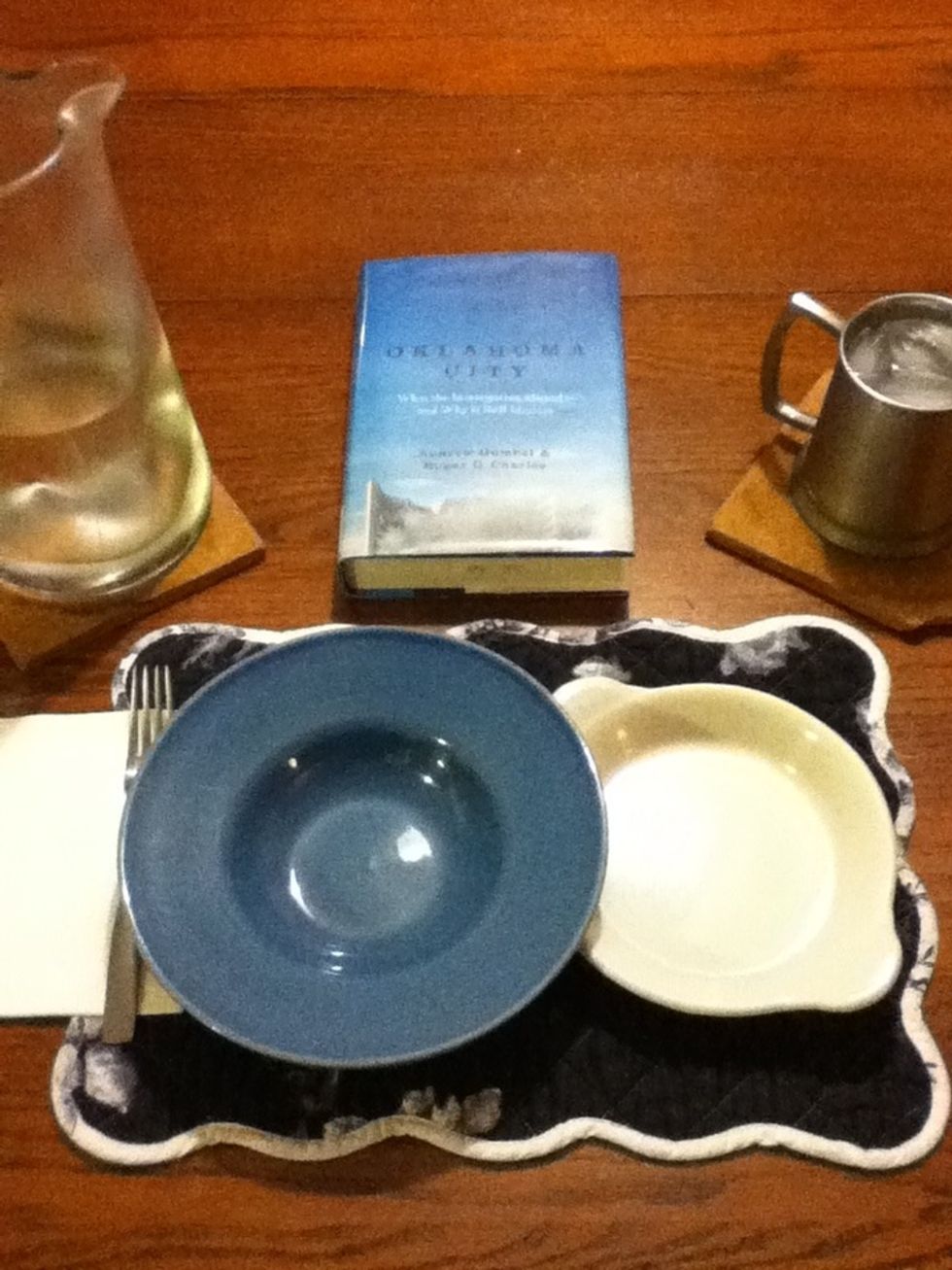 Set the table, dude. You need ice water, a big rice bowl and lots of napkins or Kleenex, because your nose will be running!
Put yer peanut oil on medium high as usual.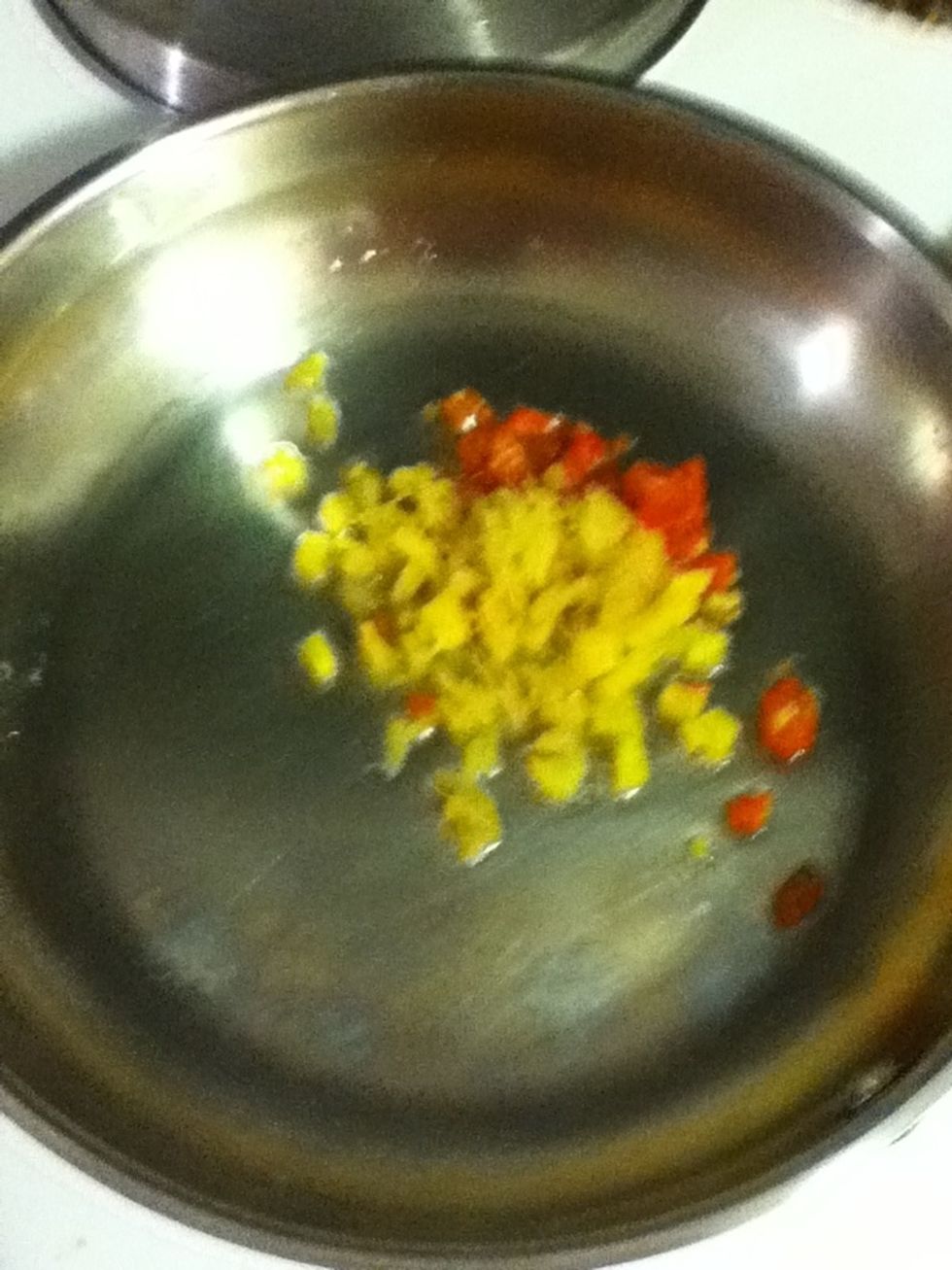 Toss in the ginger and chiles and stir fry happily for a minute.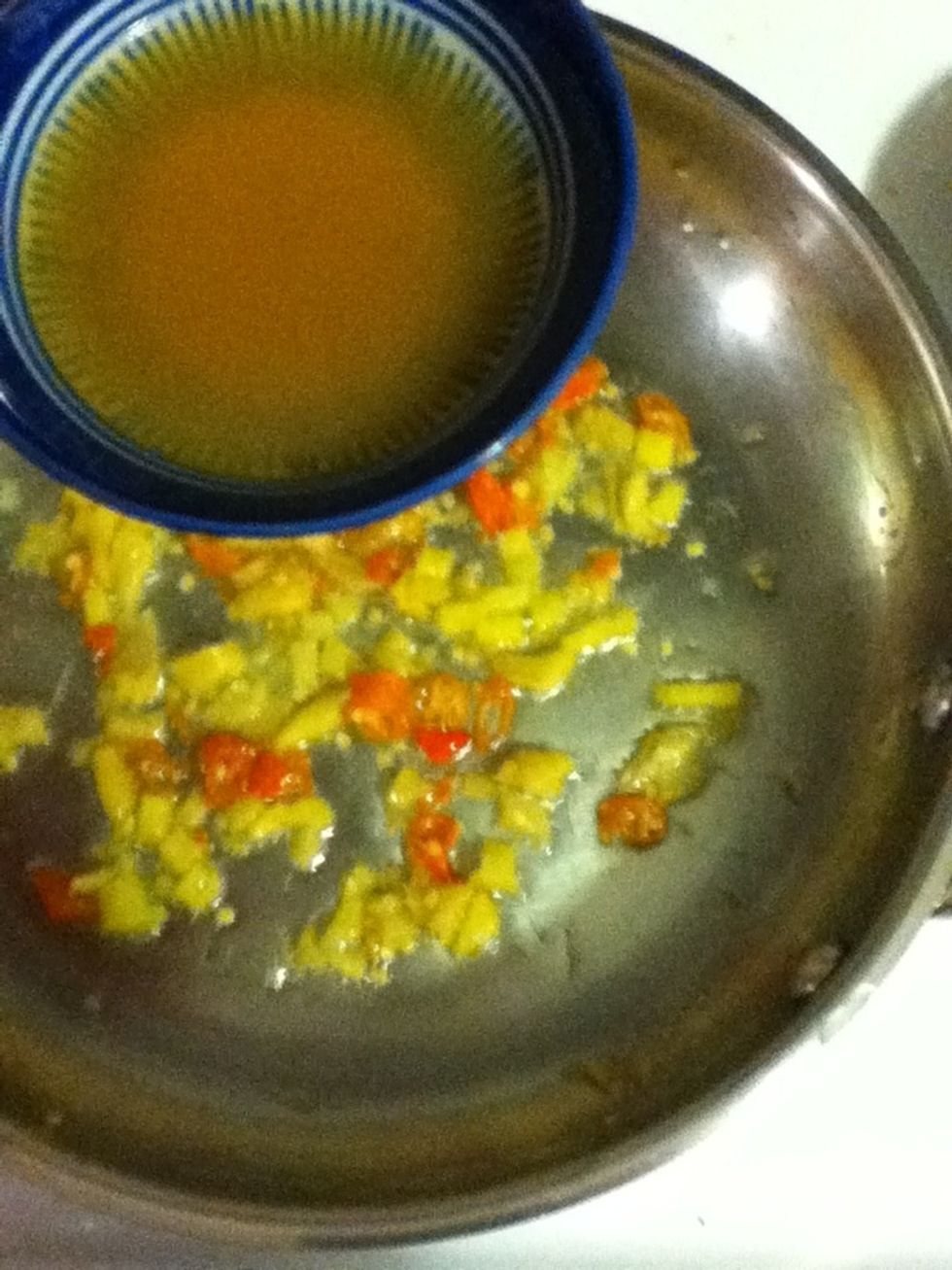 Add the liquid, which will bubble and evaporate fast, so...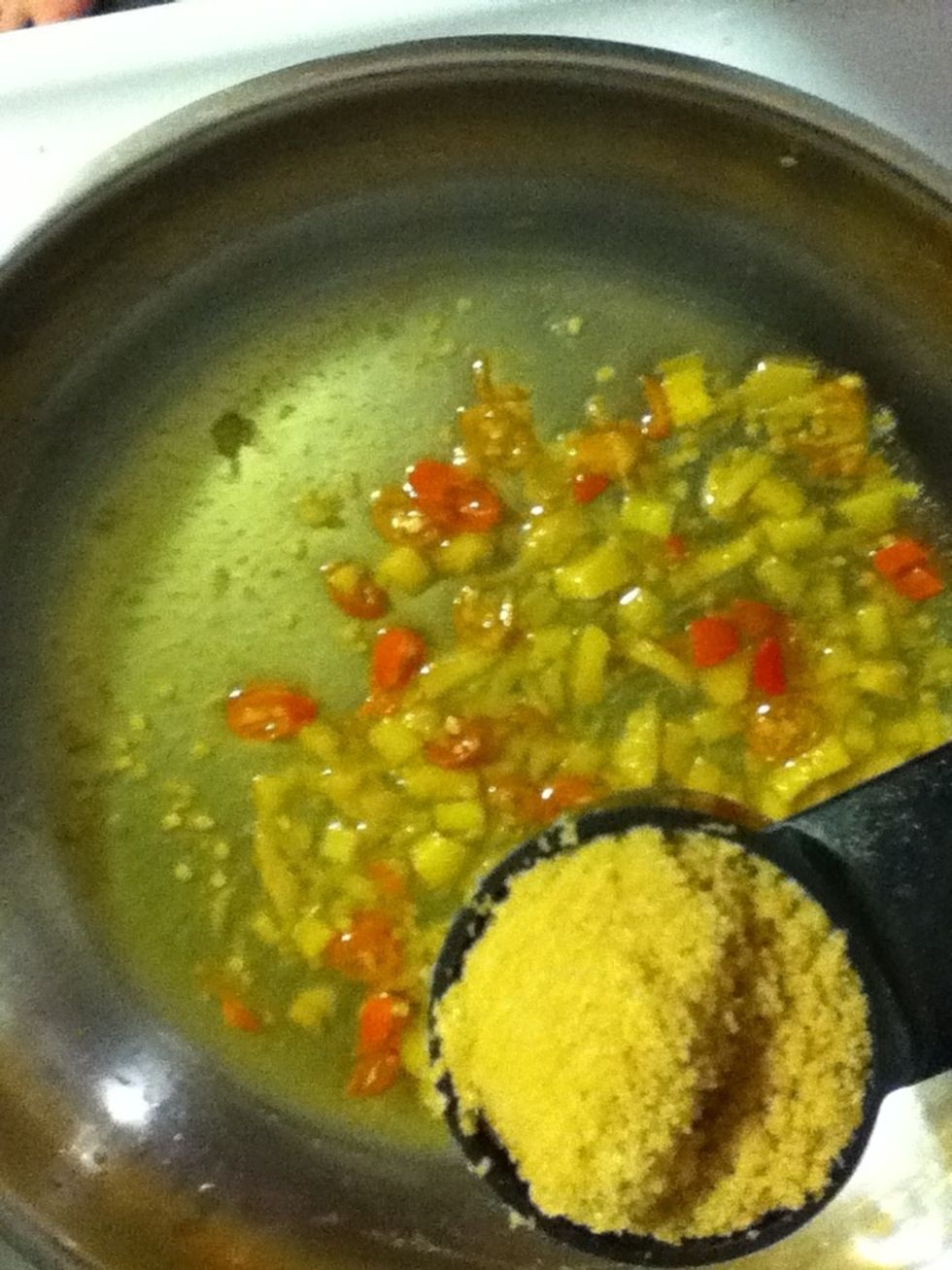 Add the brown sugar double quick. Stir and shake to mix.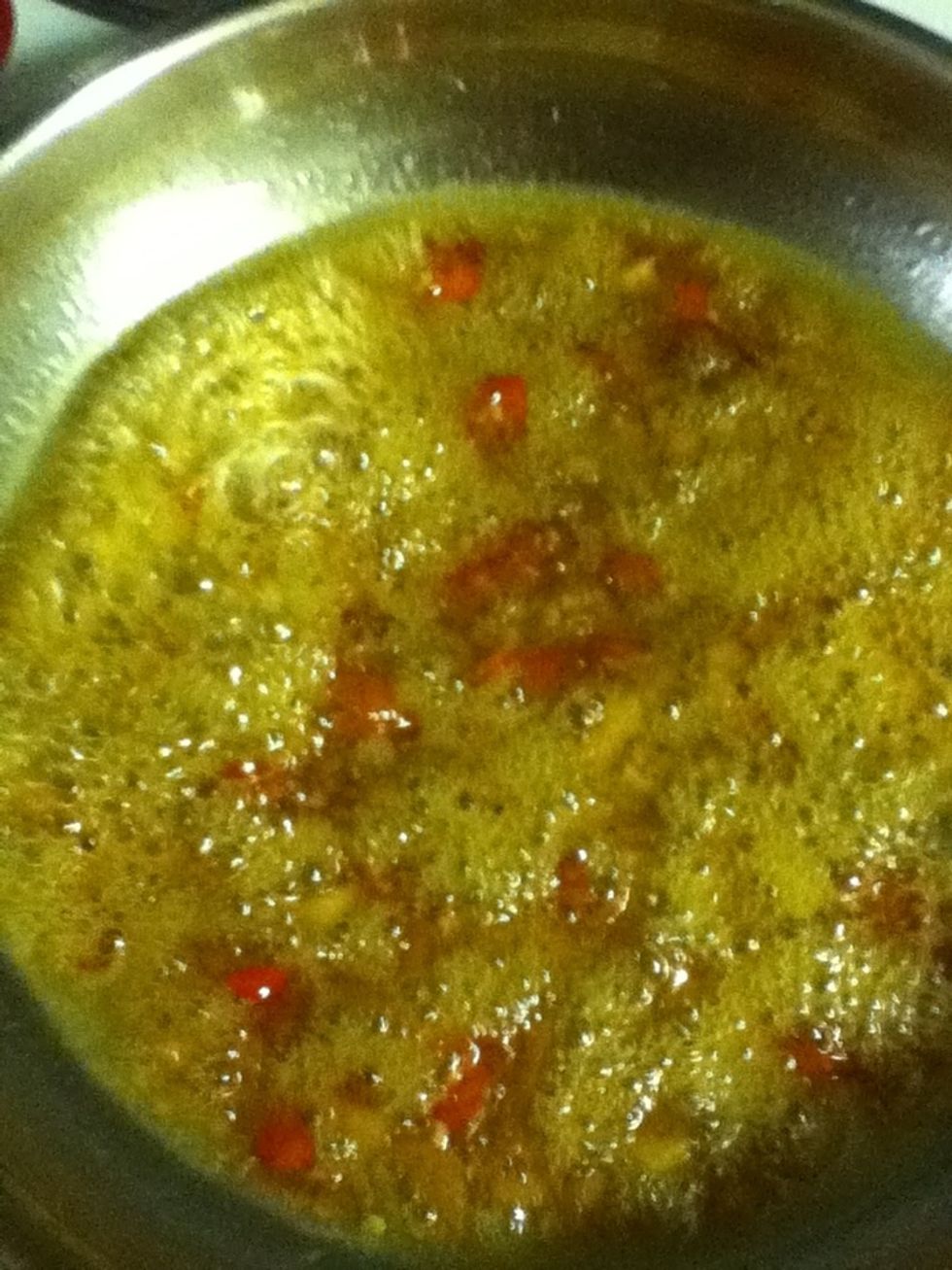 Let it bubble and caramelize for several minutes. Trust me on this. The chicken will add its own water, so let this sauce work for longer than you think it should.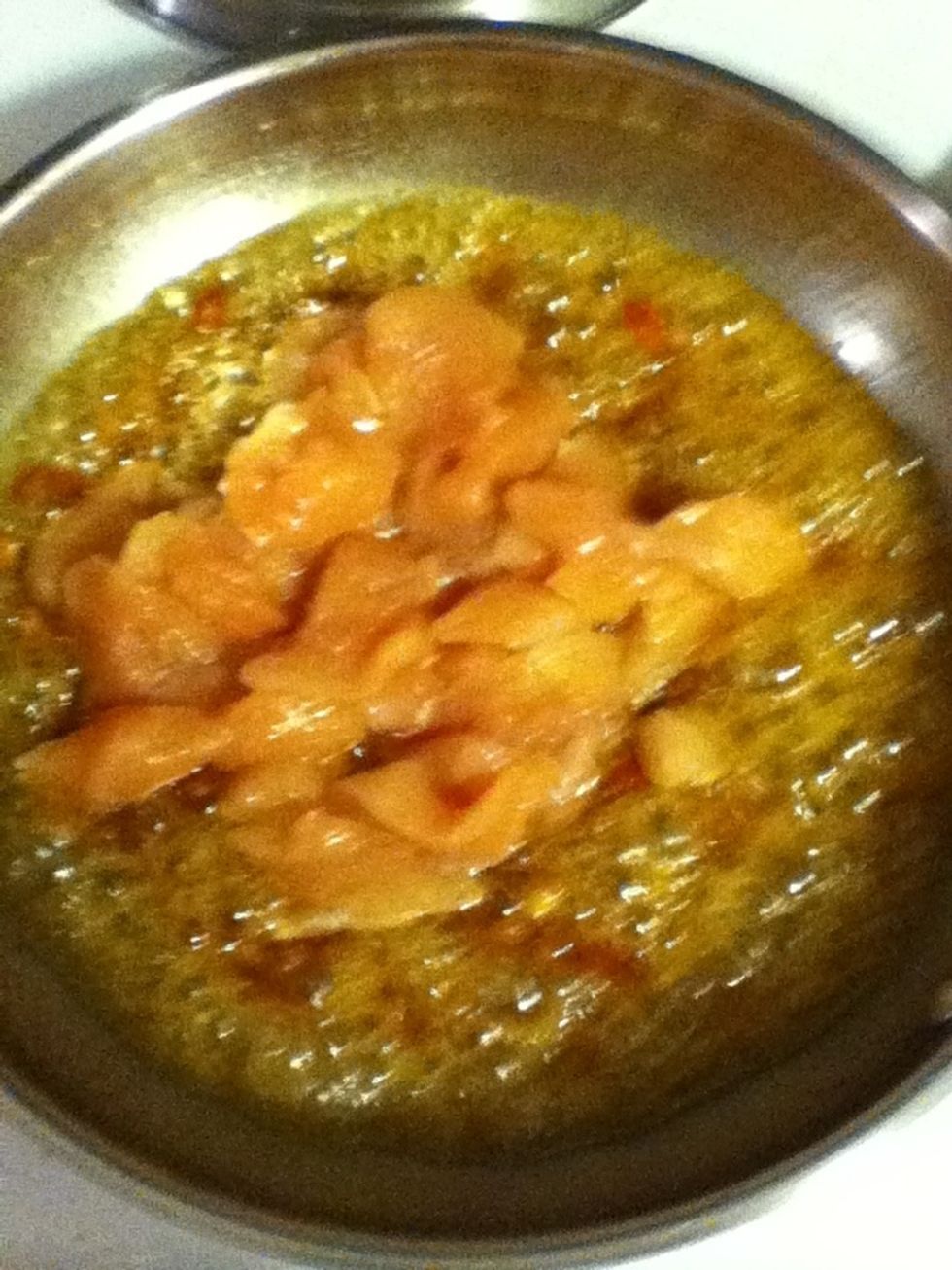 When it is thick and sticky, add your chicken.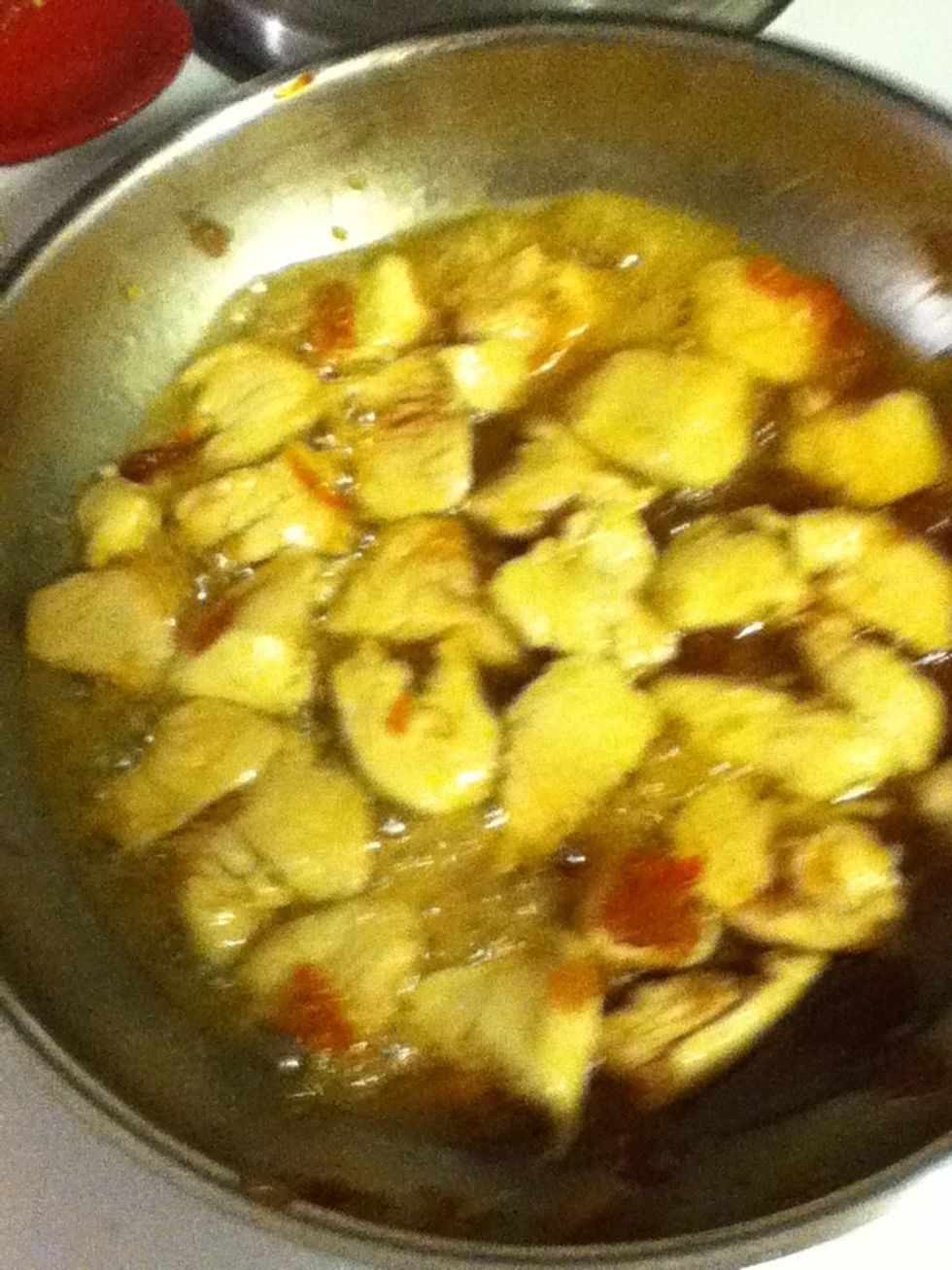 You gotta pay attention at this point! Stir fry your chicken while that sauce cooks down. The trick is to get the chicken done at the same time the sauce has thickened into a glaze. You'll get it.
Time to throw down! If you feel like you need some veggies, you can serve this with lettuce leaves & cucumber slices. Enjoy a good book or, if your sweetie is there, talk to her about her day instead.
Music
Liquor
Jasmine rice
One chicken breast
Peanut oil
Thai chilis
Fresh ginger
2.0Tbsp Lime juice
2.0Tbsp Fish sauce, the milder the better
1/4c Brown sugar
Lettuce and cucumber (optional)
Ice water
Kleenex
Wake Forest, North Carolina