This spicy dish is a fusion version between japanese sashimi and thai larb (minced salad). U can change the fish for other raw meats. It's a pretty little thing, that's so easy to make. Enjoy! 💝
12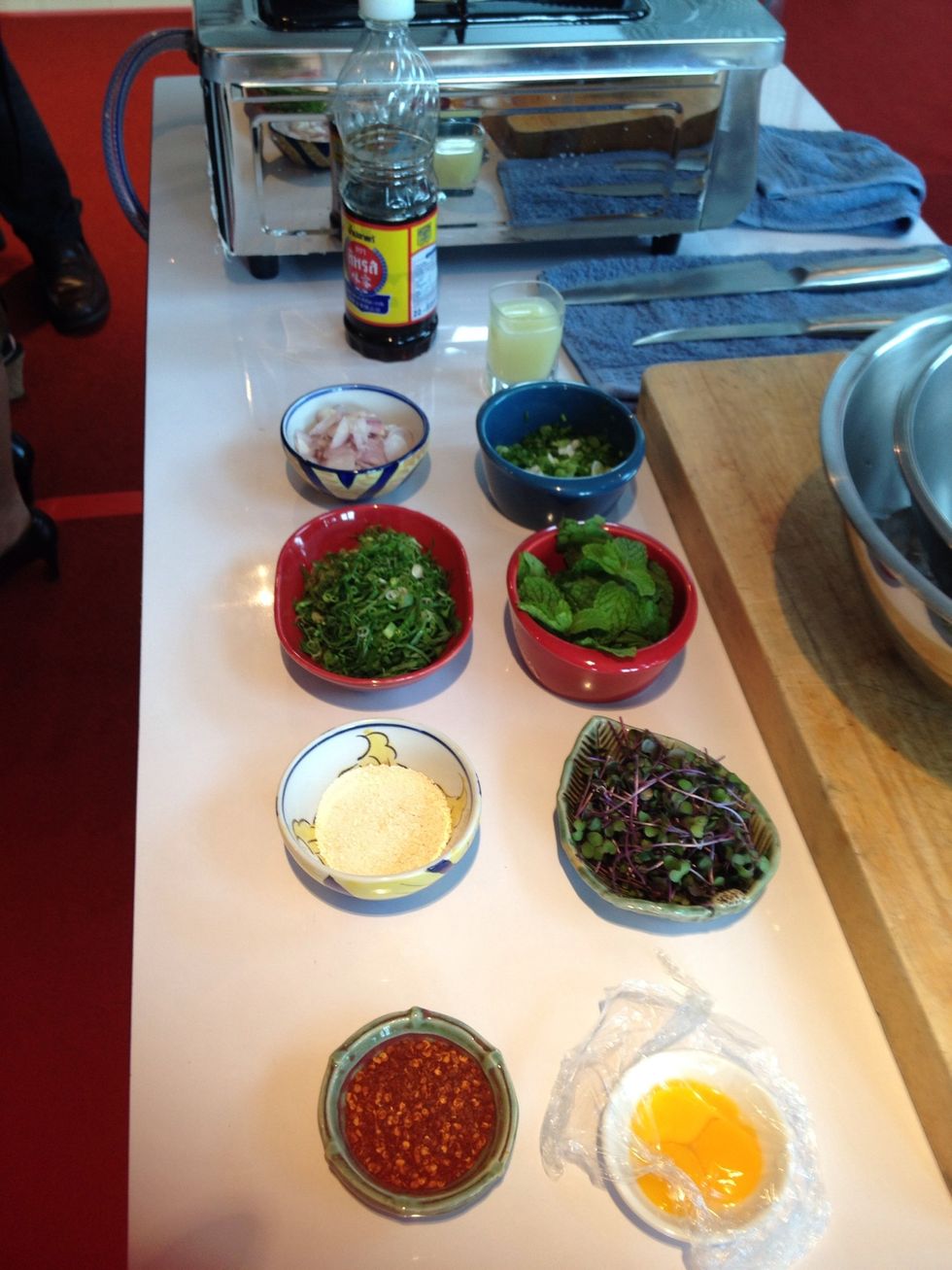 Get ur ingredients out. Everything will happens very fast.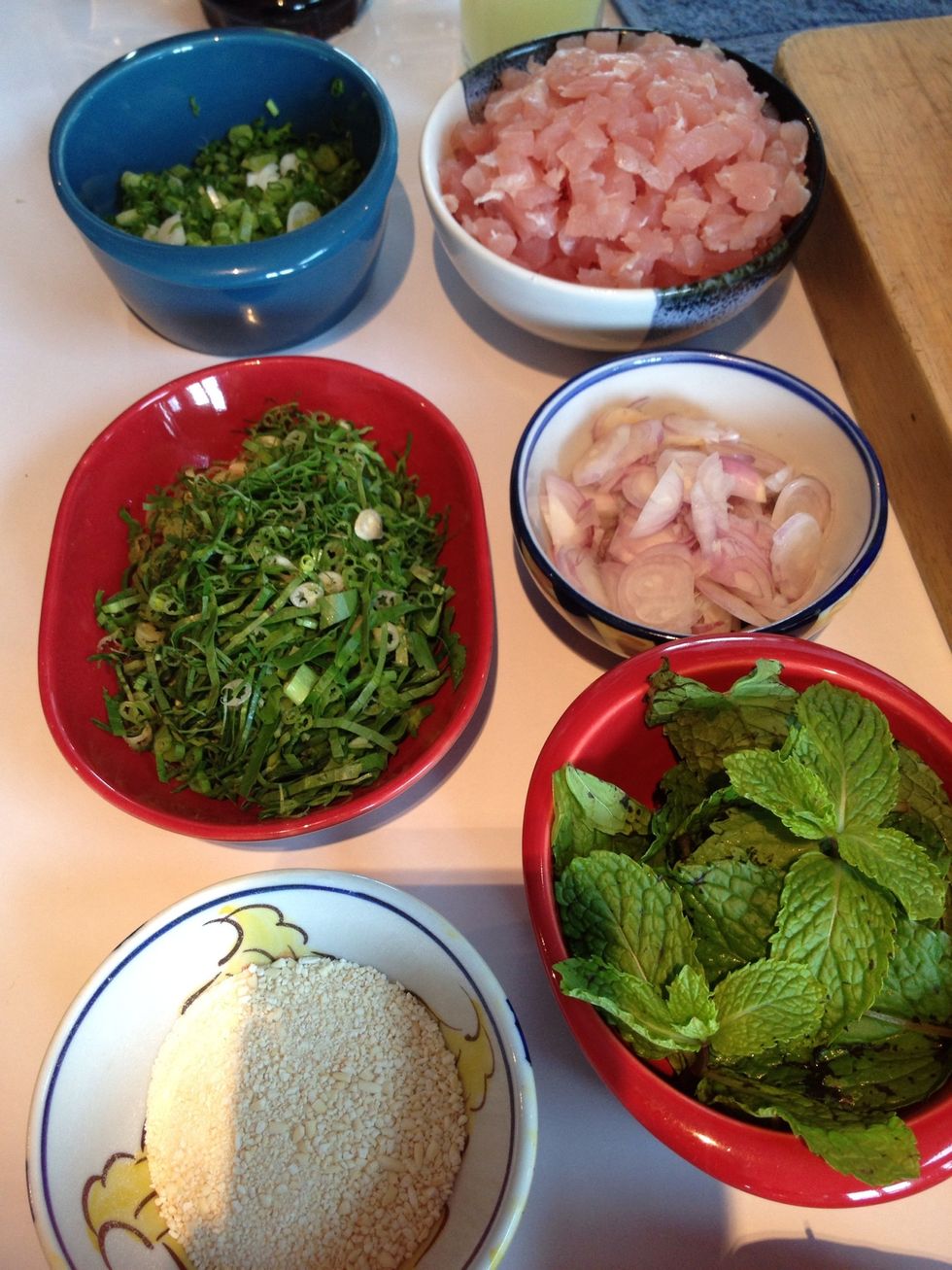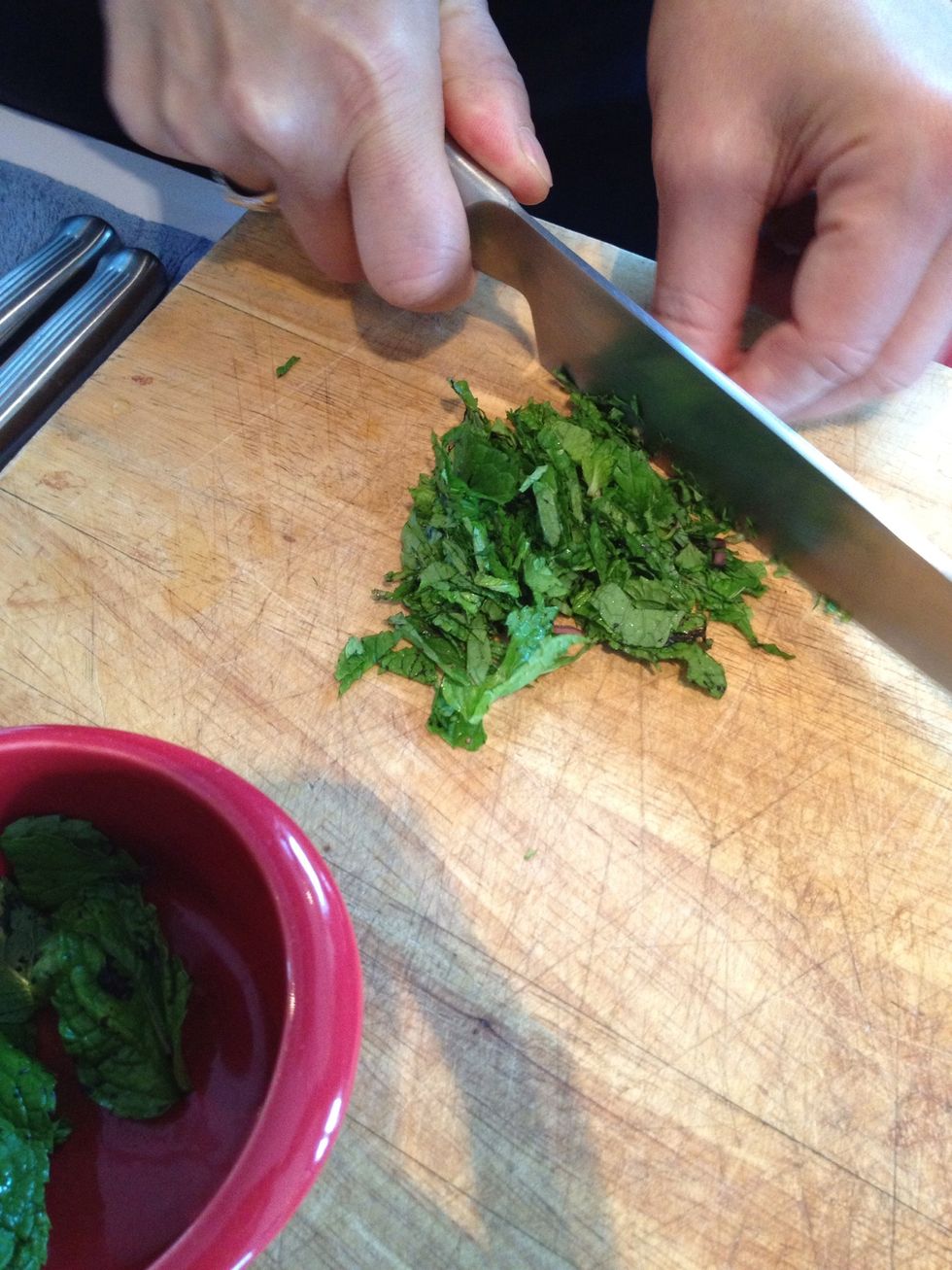 Chop the mint very finely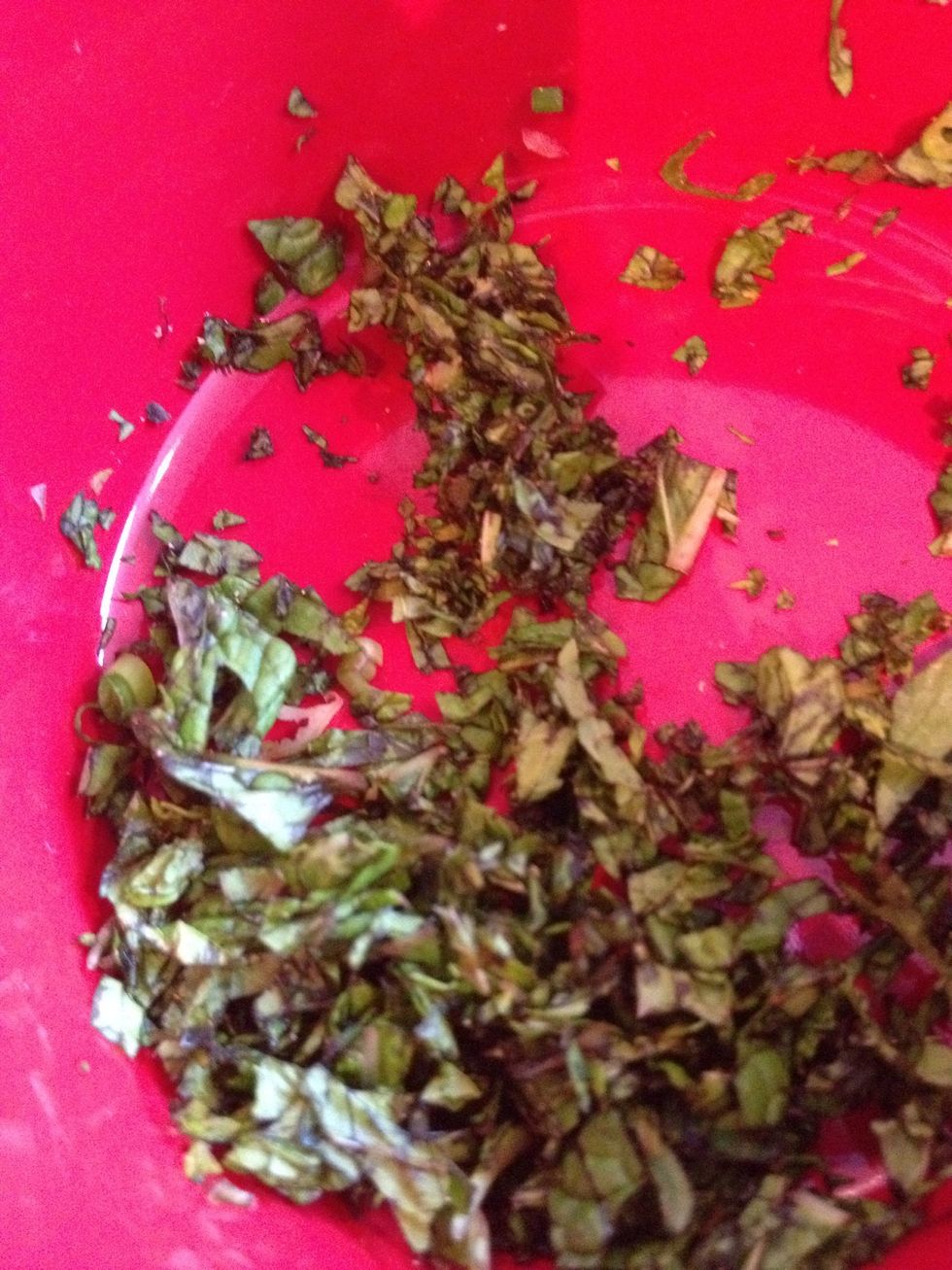 Sorry i forgot the photo, here's the left over mint.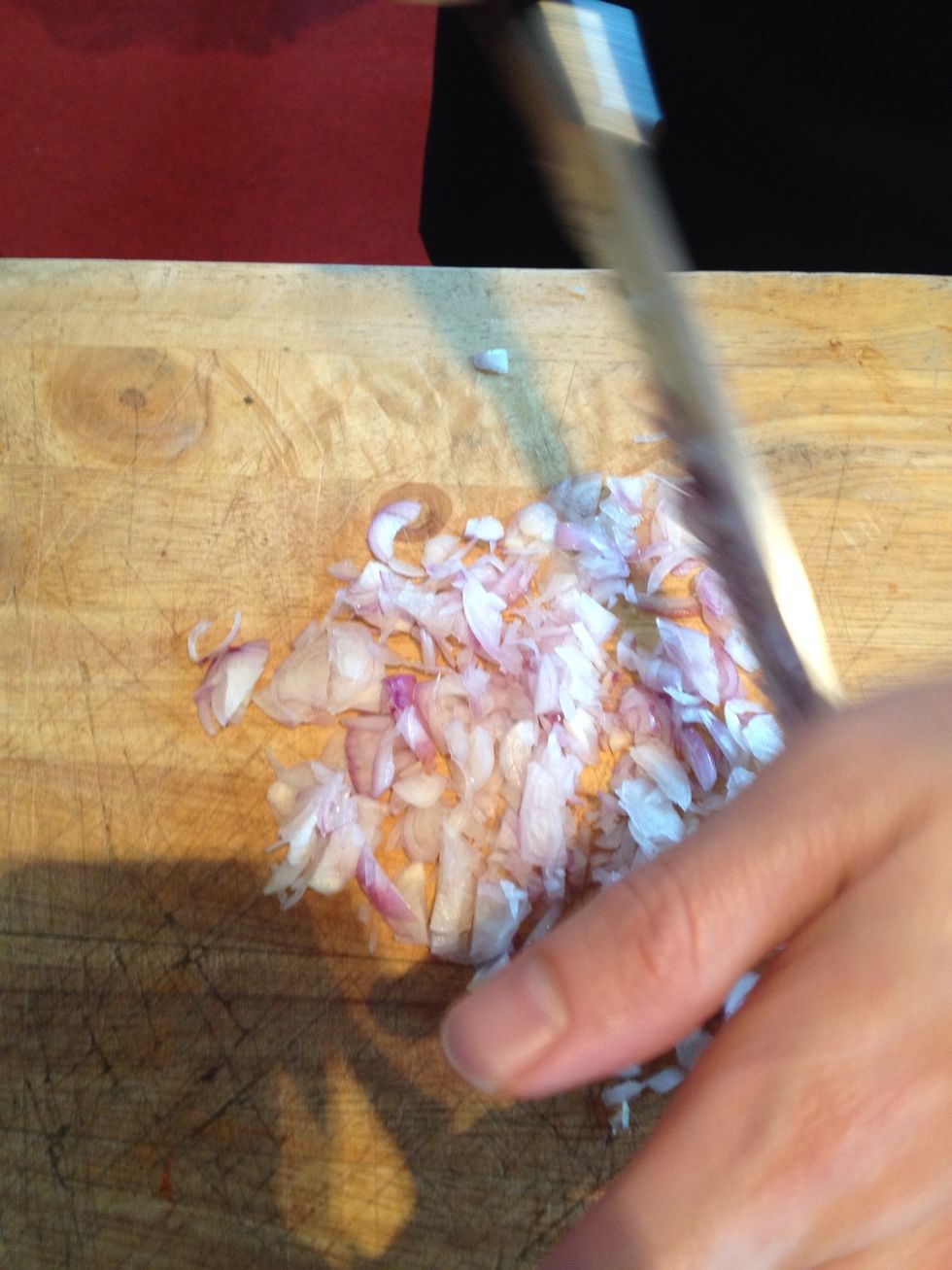 And the shallots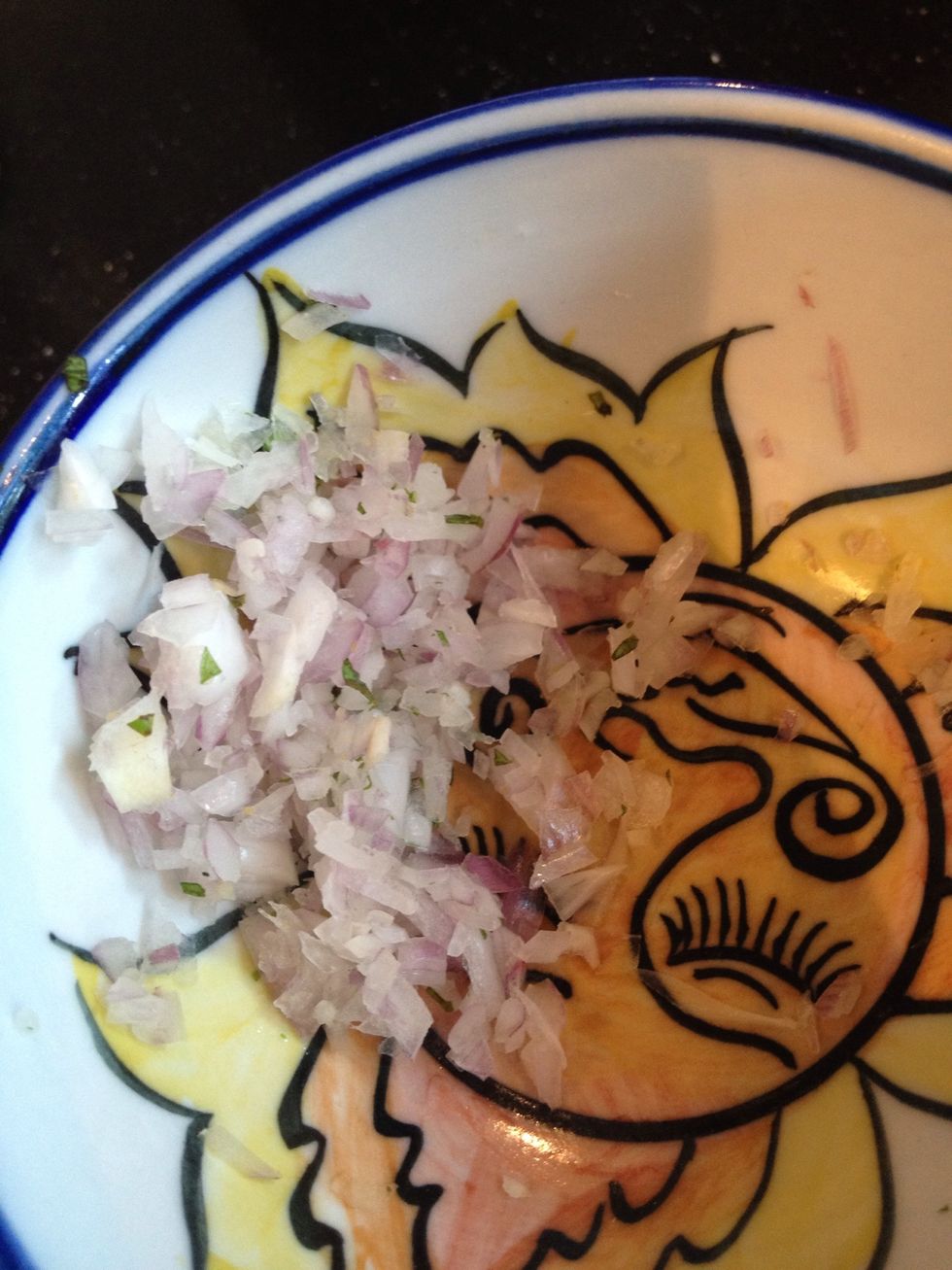 Again, very finely.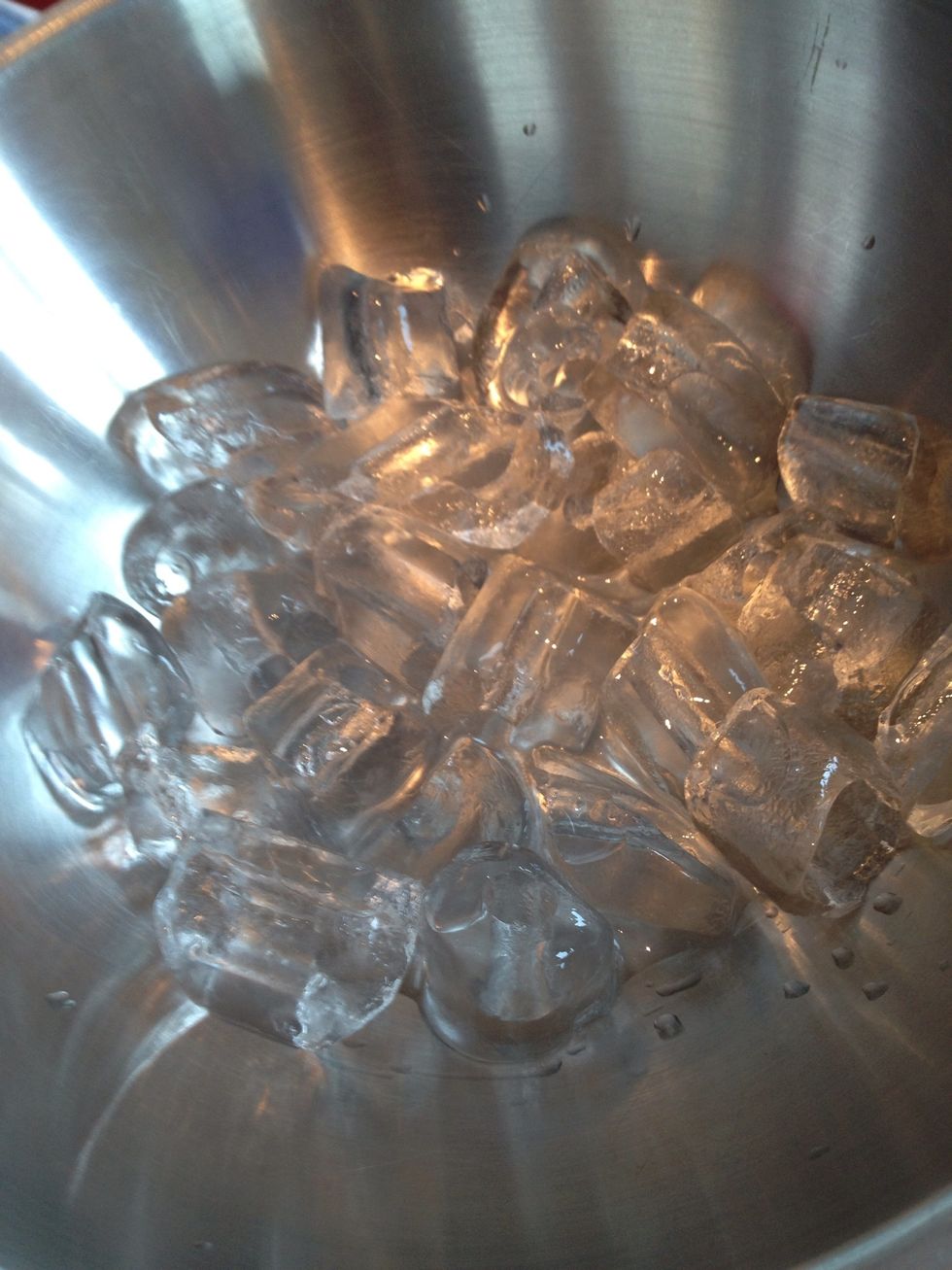 Add some ice in a big bowl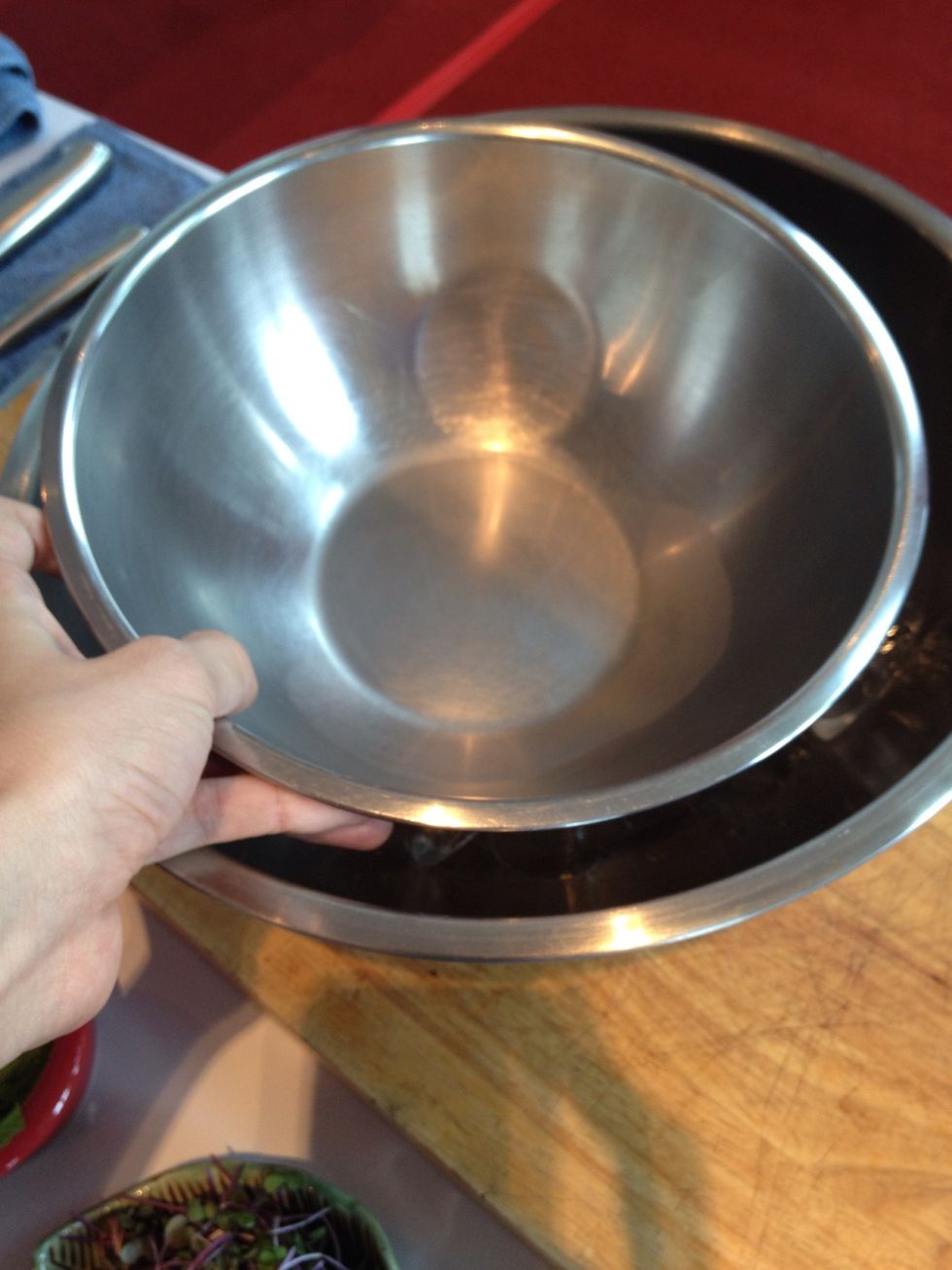 Add another bowl on top.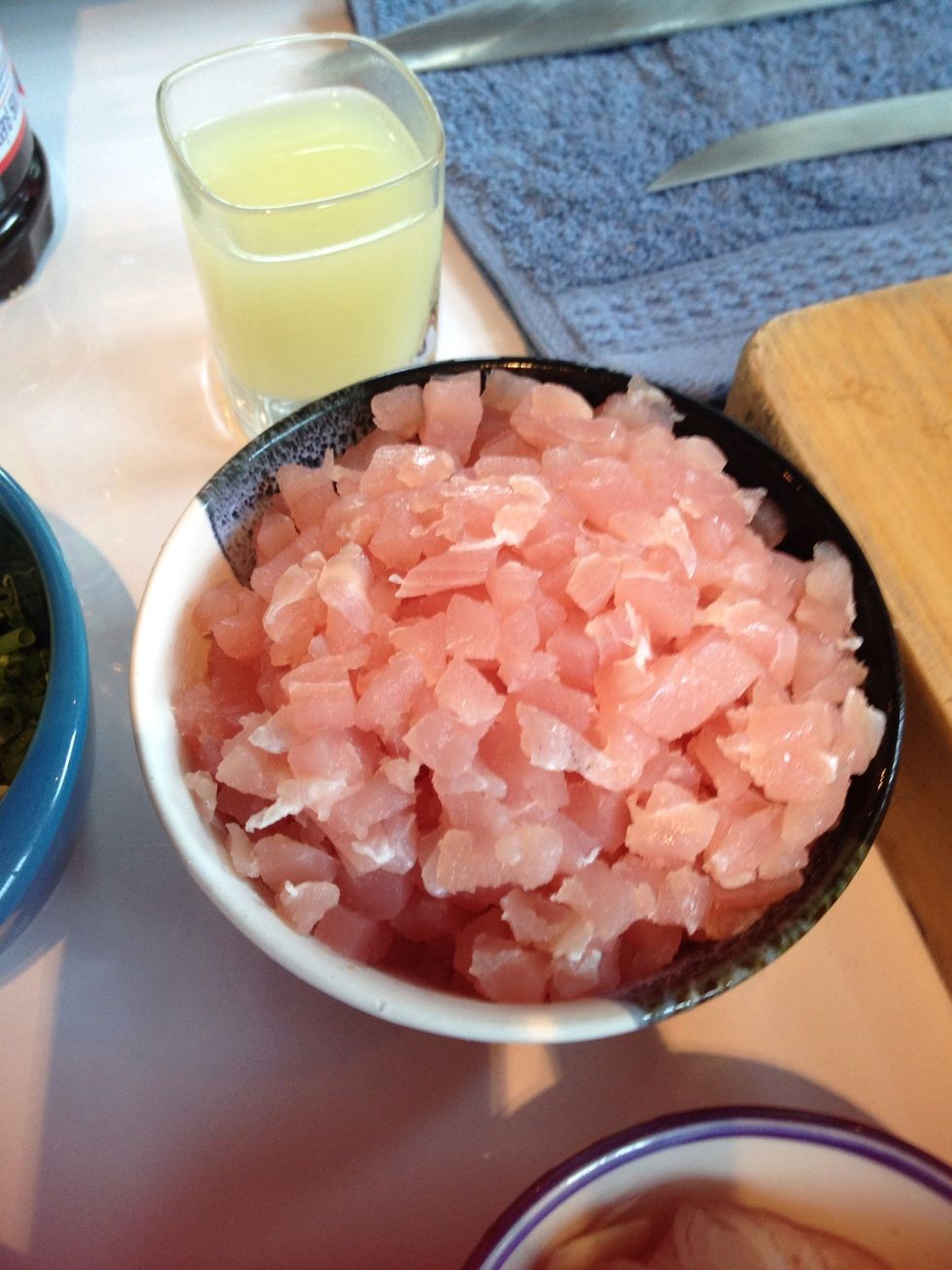 Dice your tuna and keep it wrapped with plastic wrap in the fridge until you are going to use it.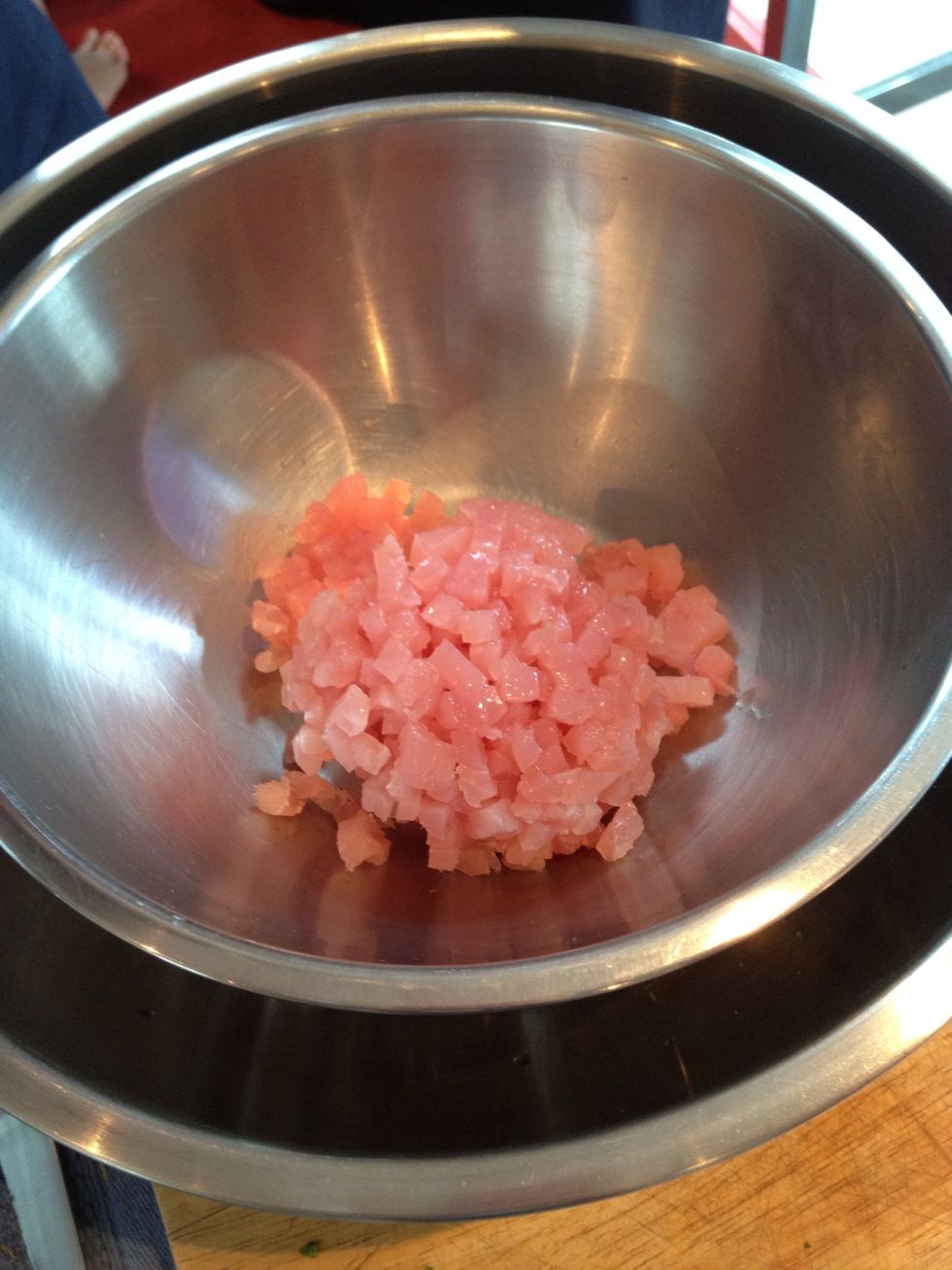 Put ur fish in the bowl over the ice.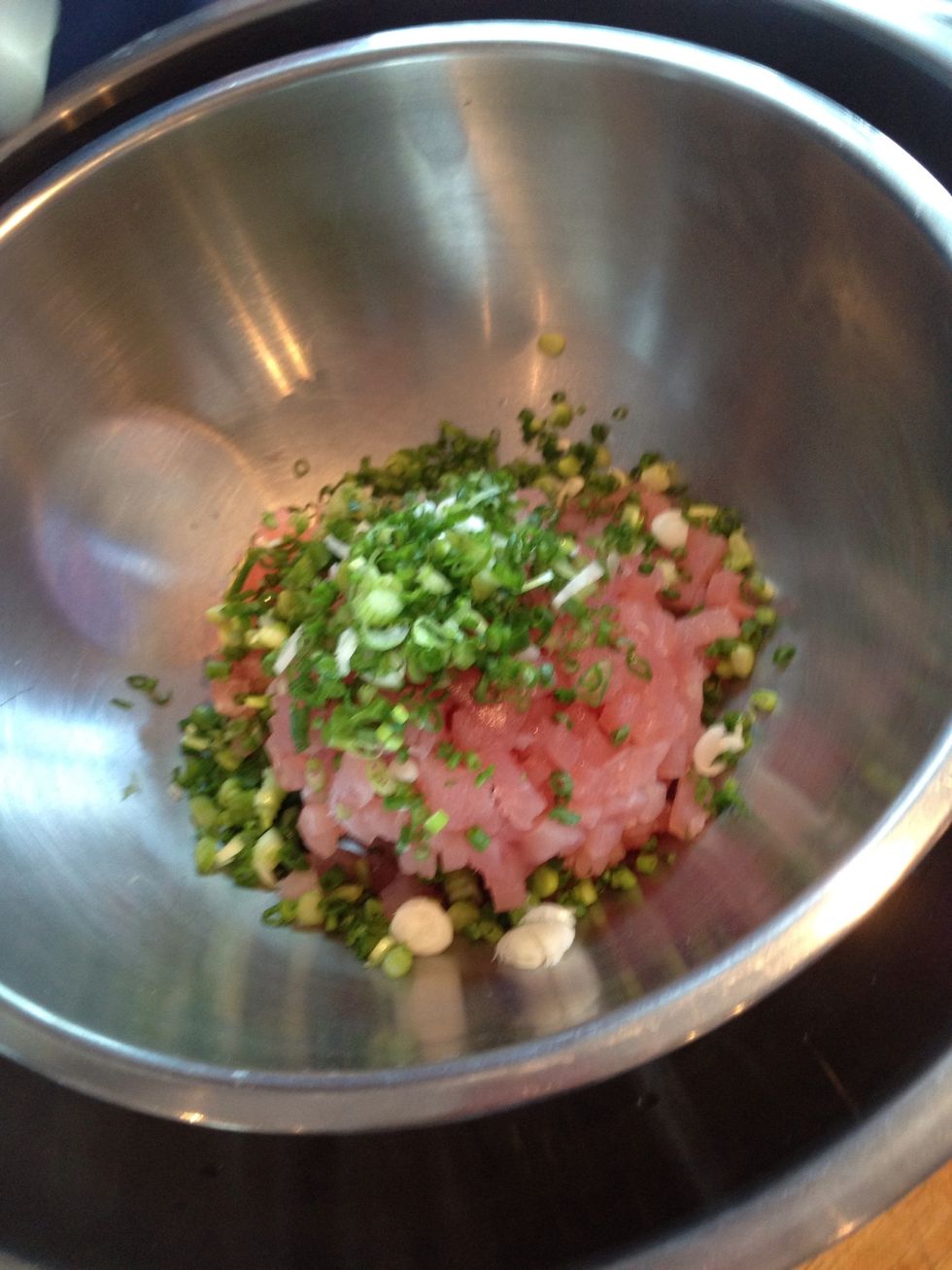 Add all the veggies.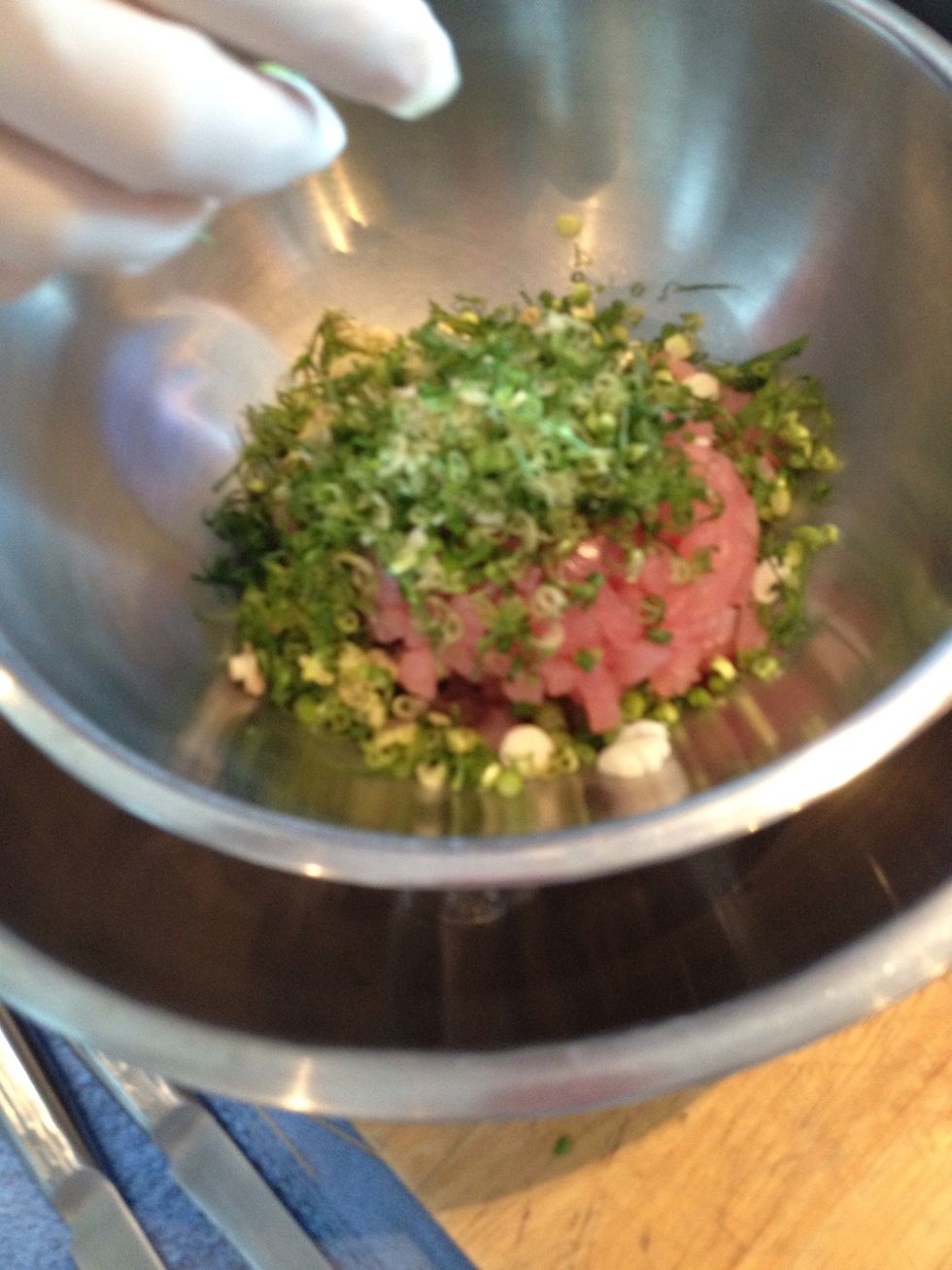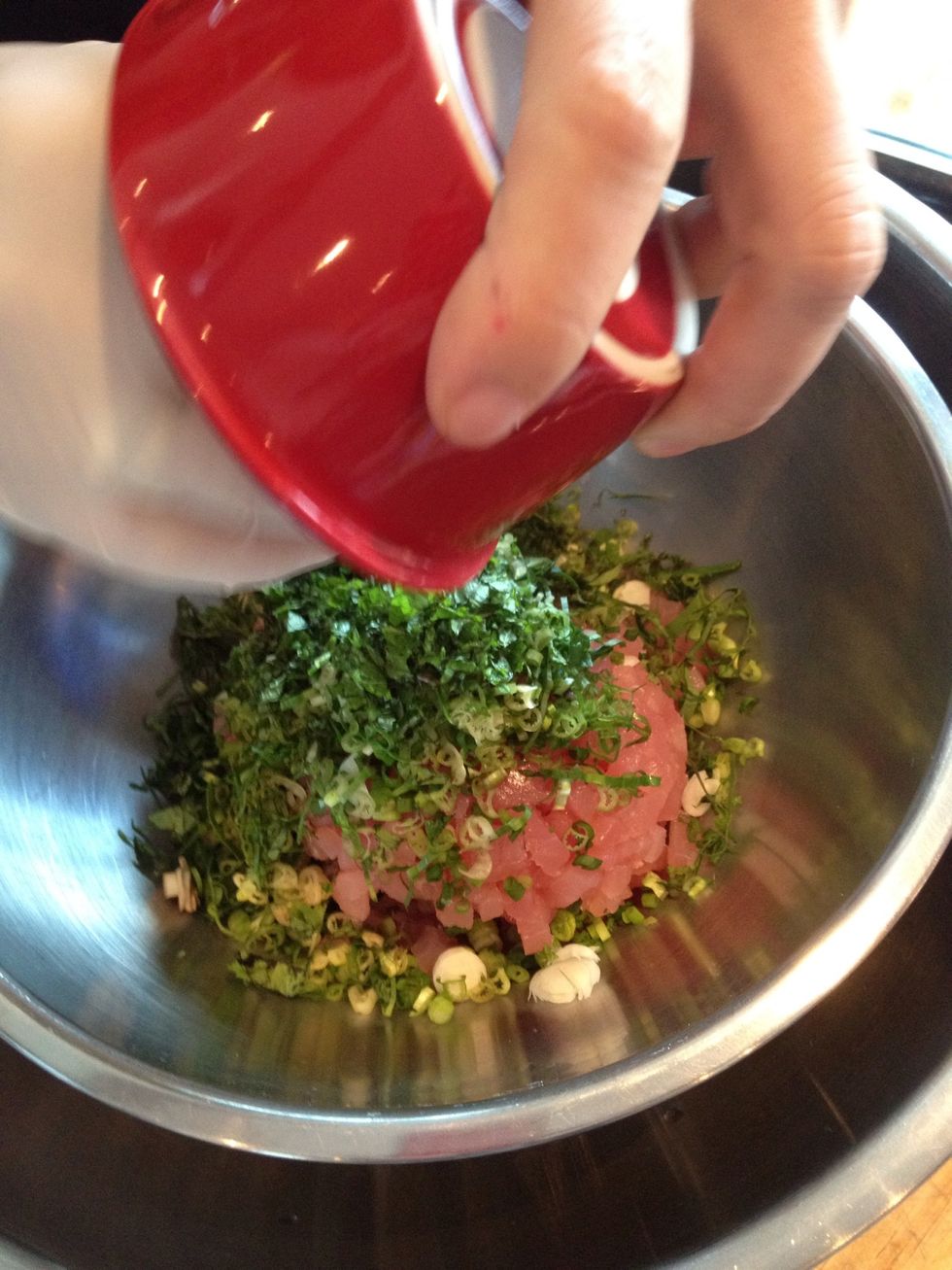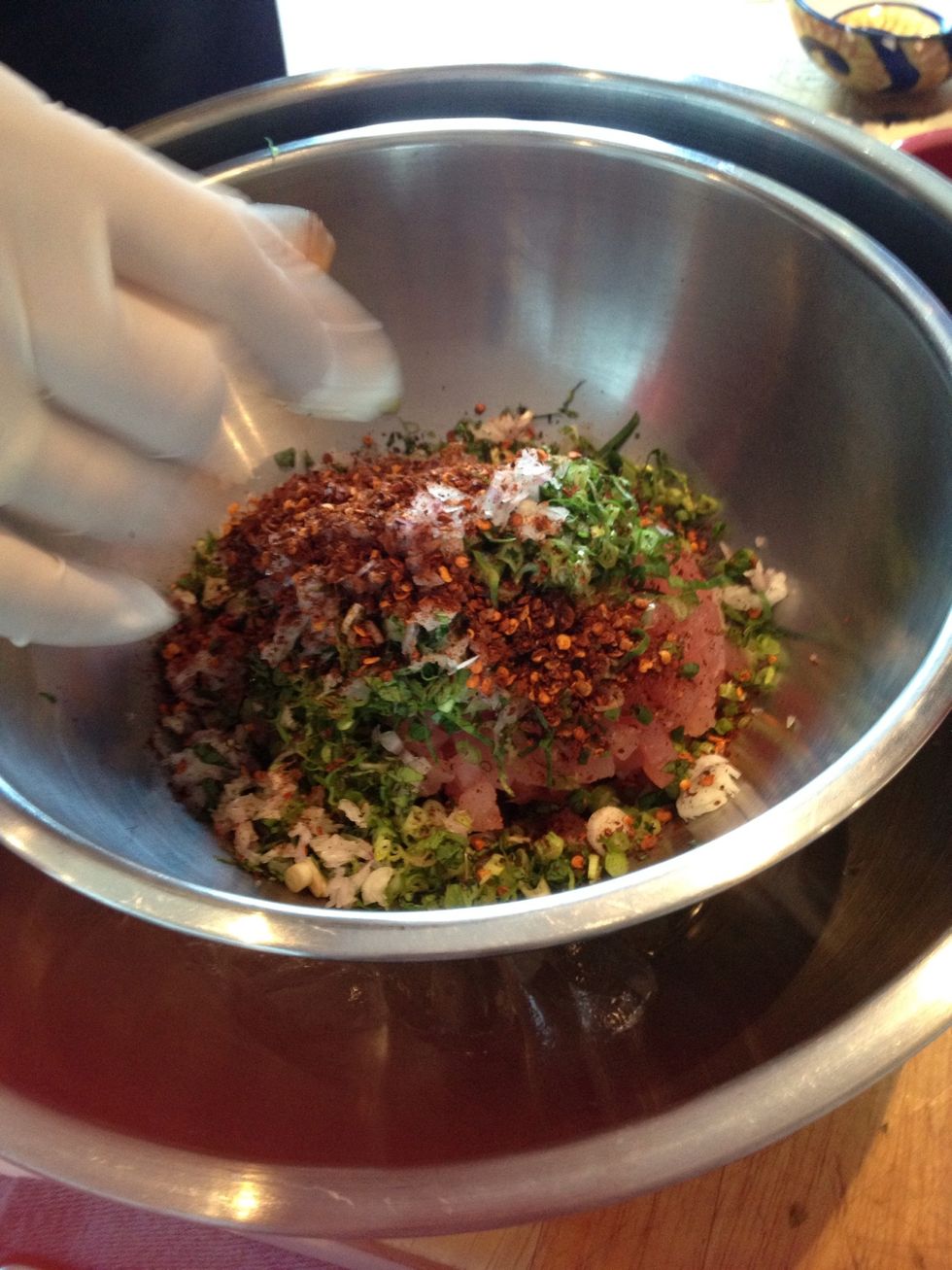 Add chilli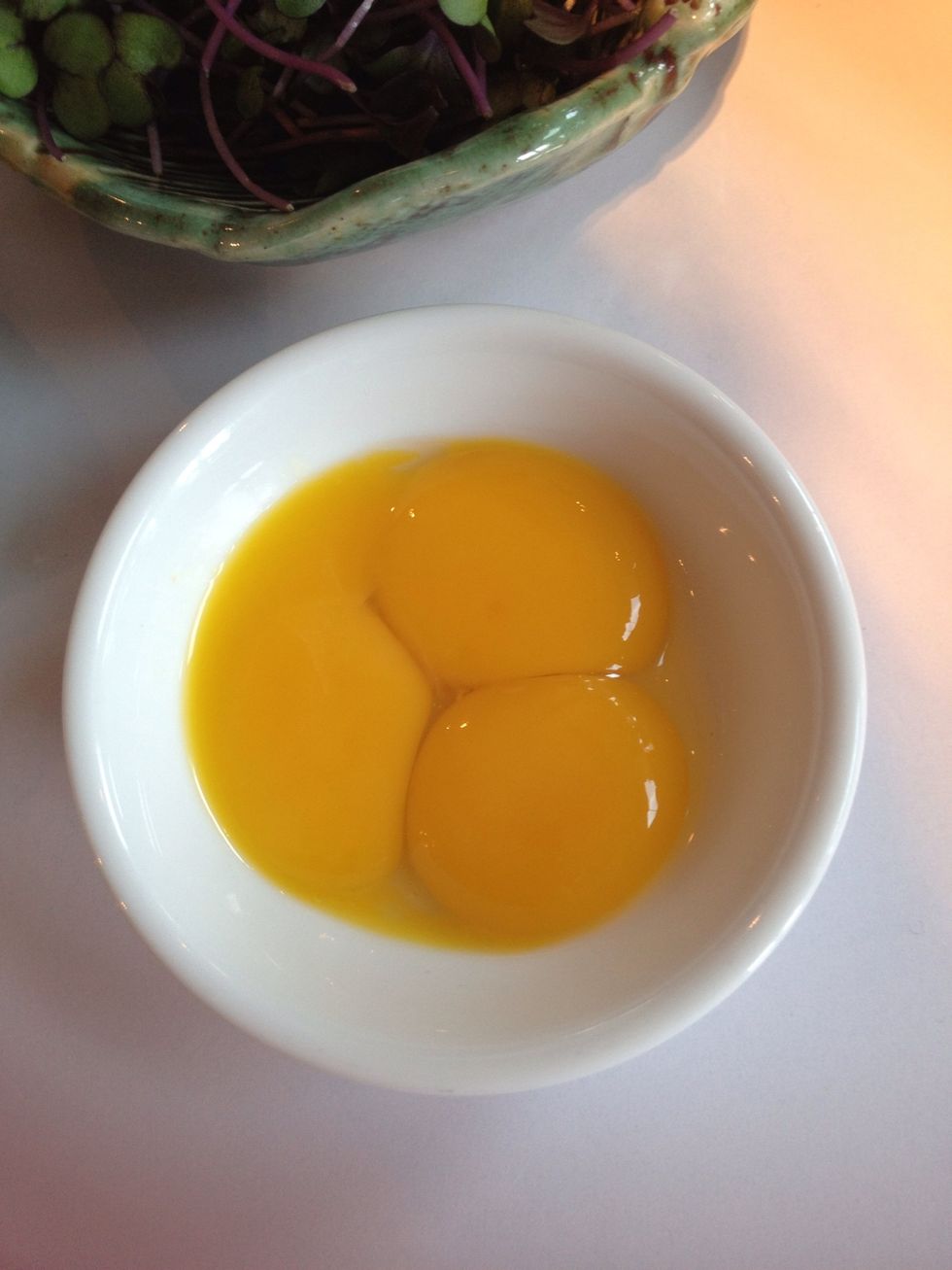 2 eggs (keep one for decoration)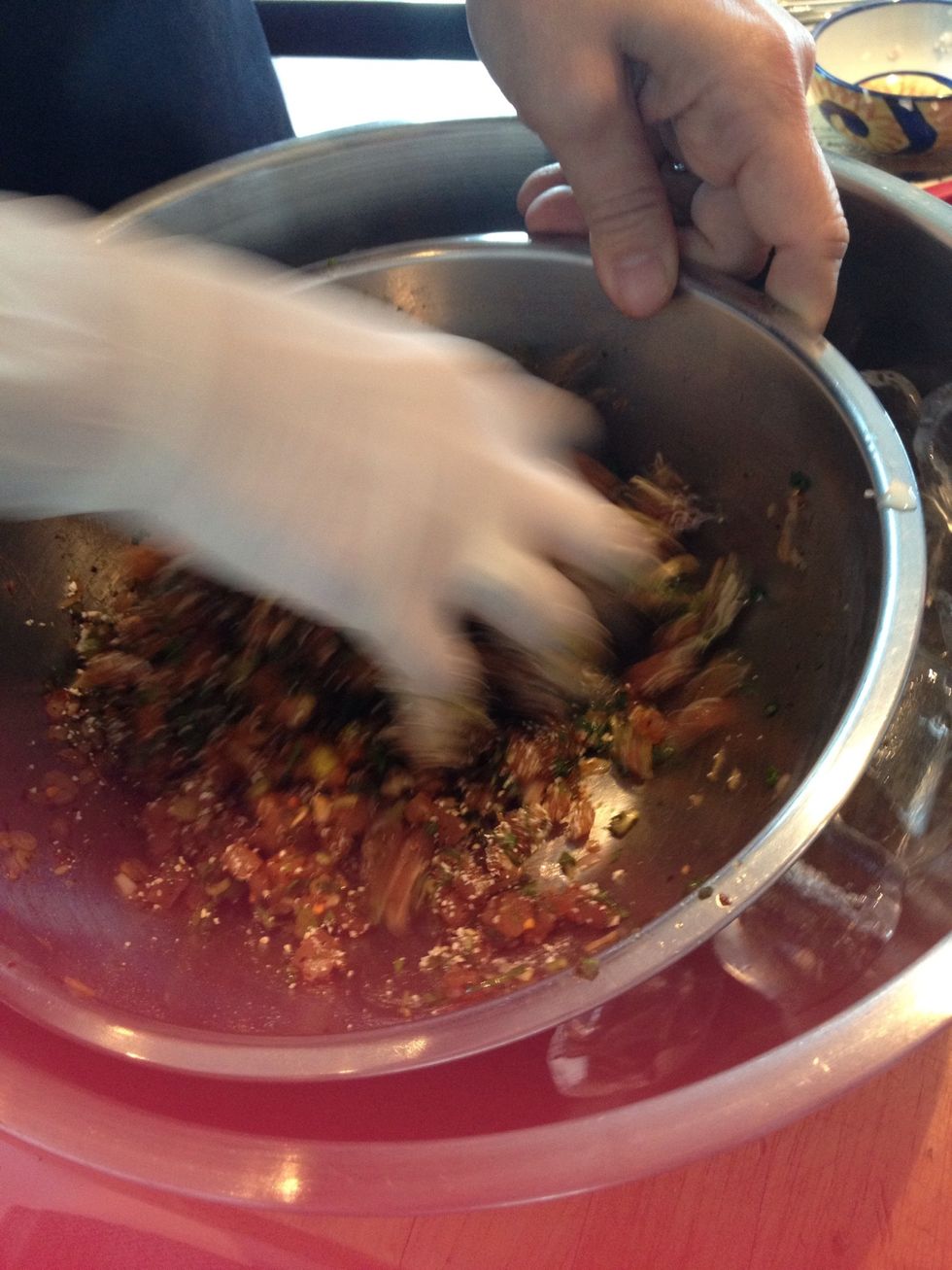 Add fish sauce, lime juice. Mix and taste them as you go, fine tune the flavor as u go.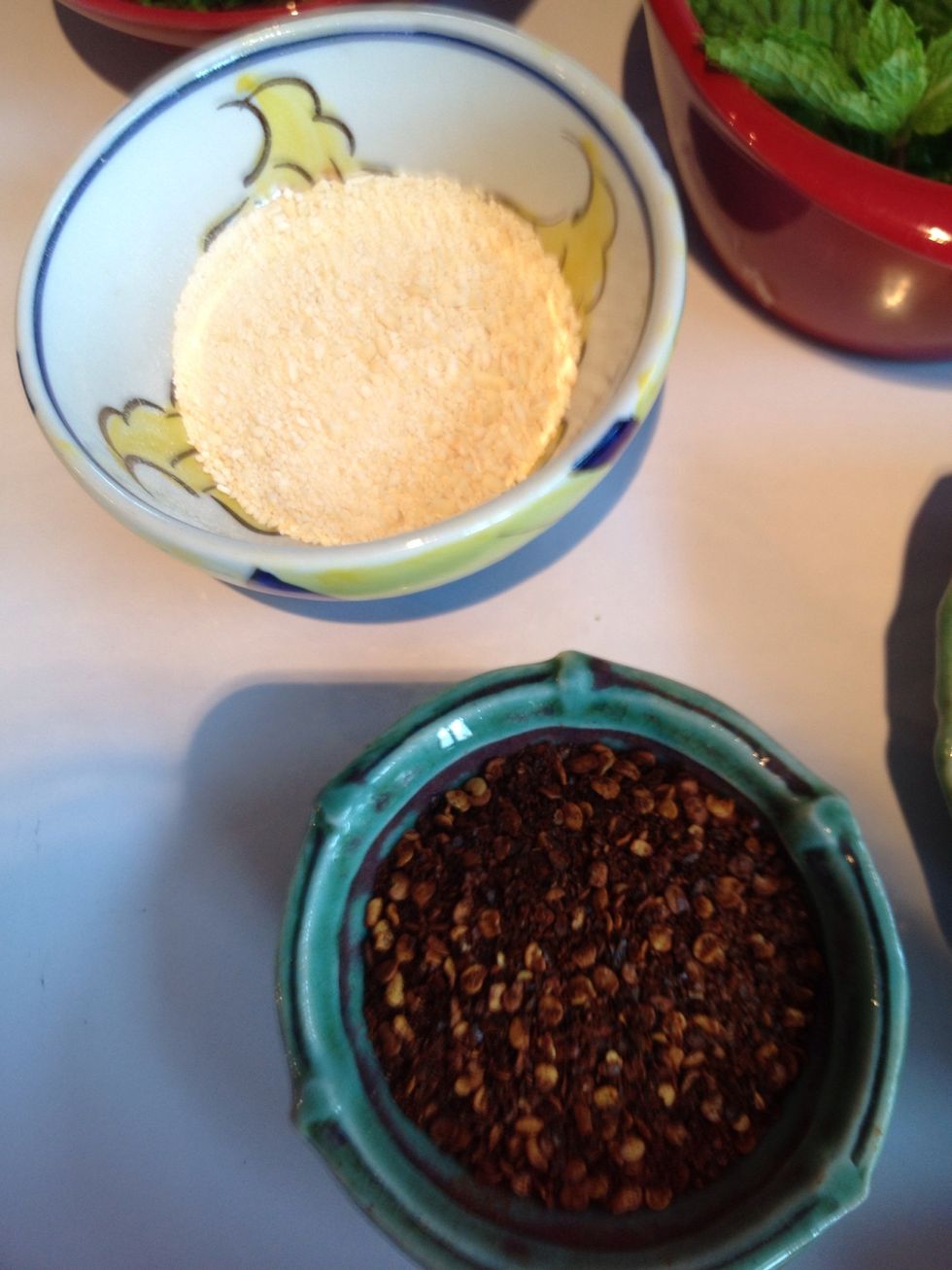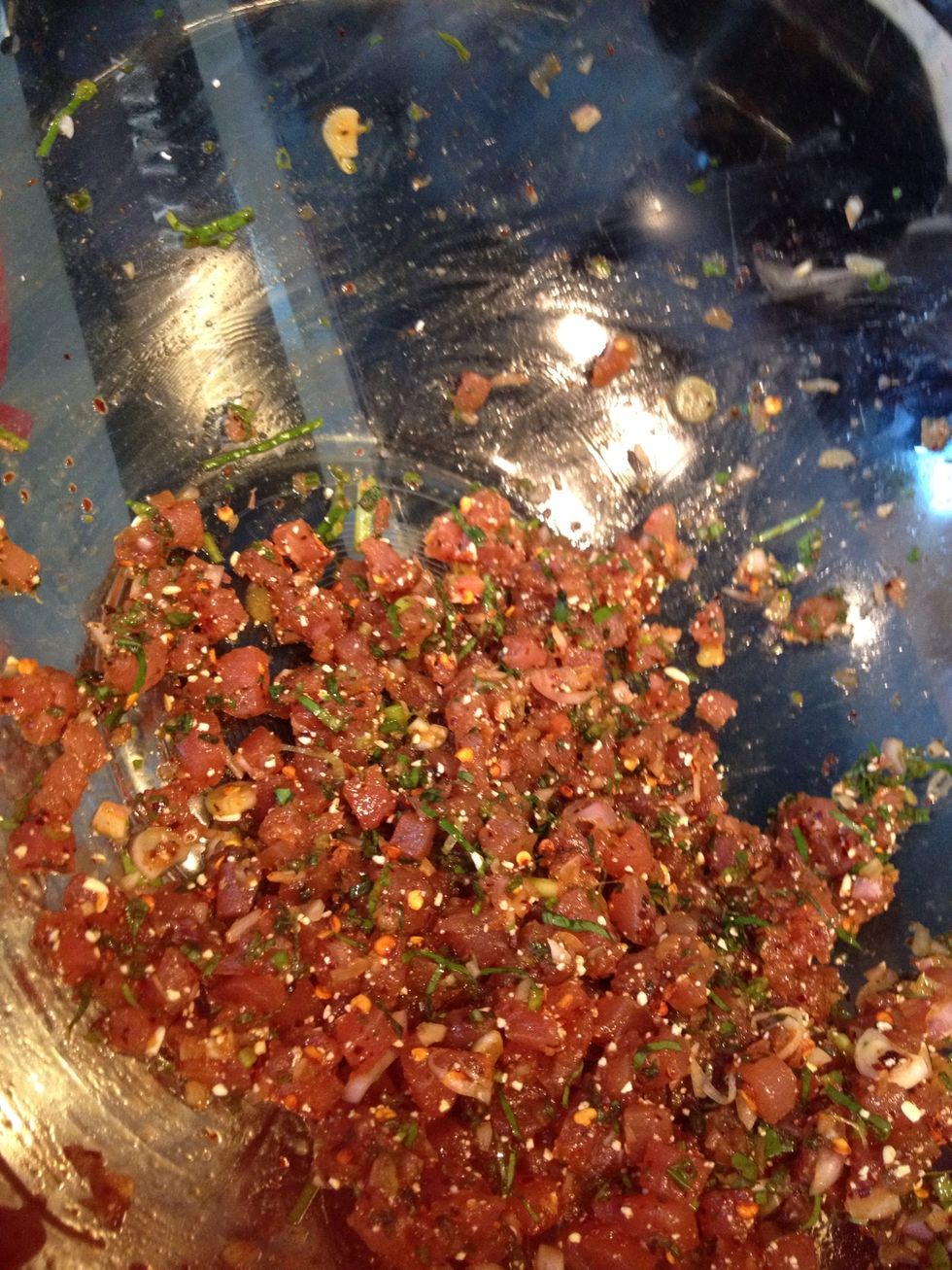 The roast rice go in last.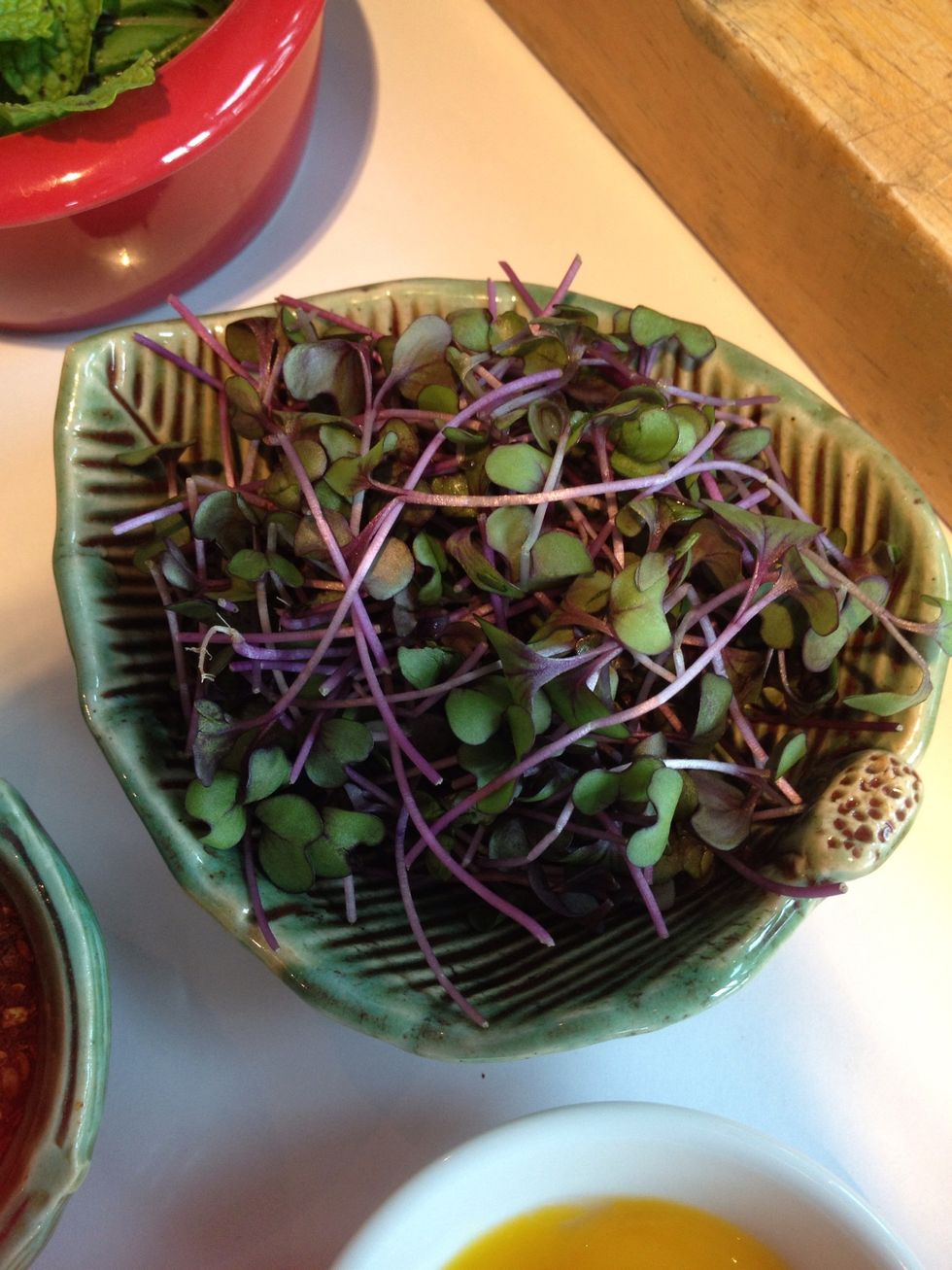 Add cute veggies (optional).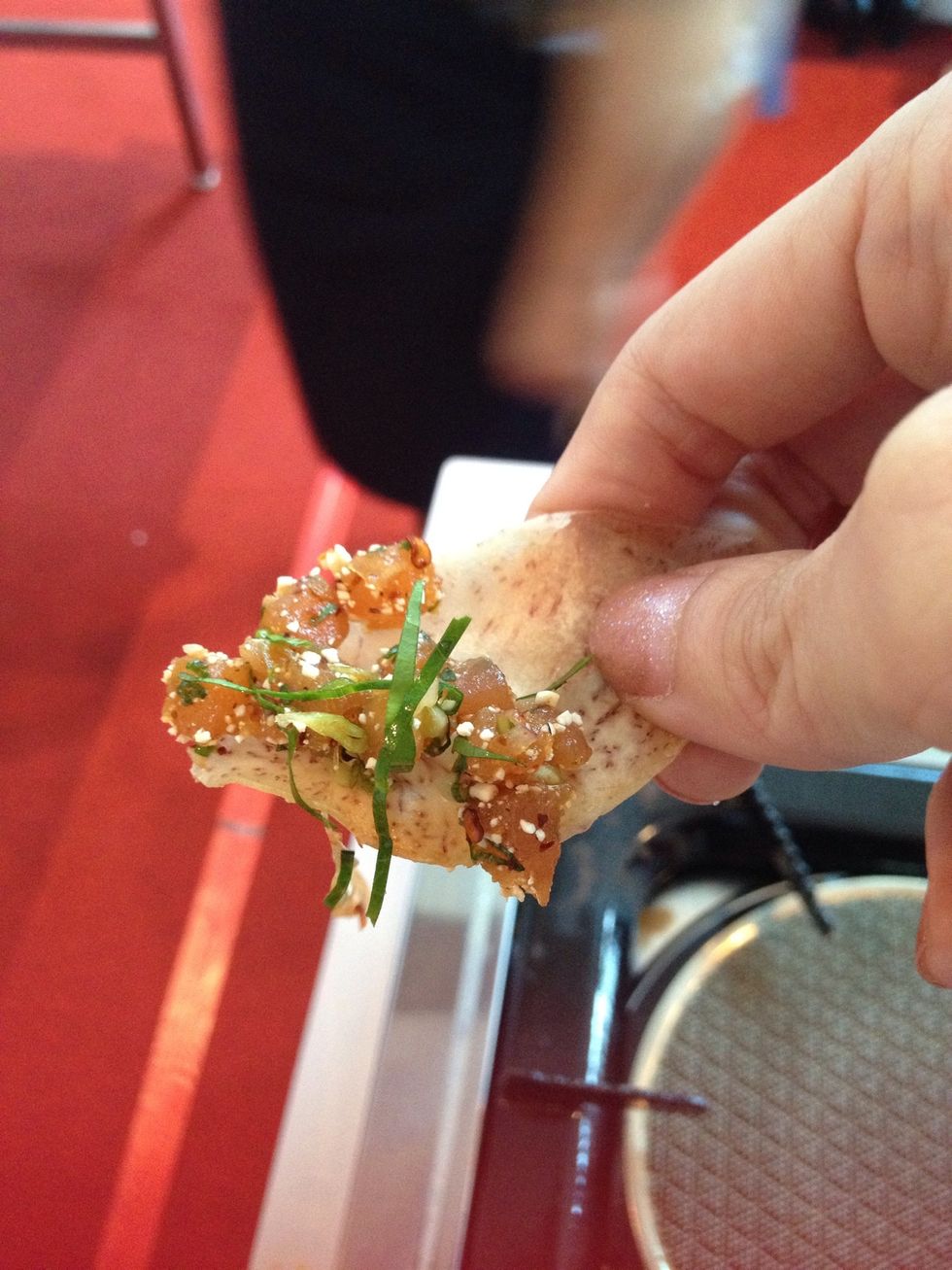 Taste it on banana chip, taro chip or potato chip (optional) u can serve it as a canapé. It will look really cute too.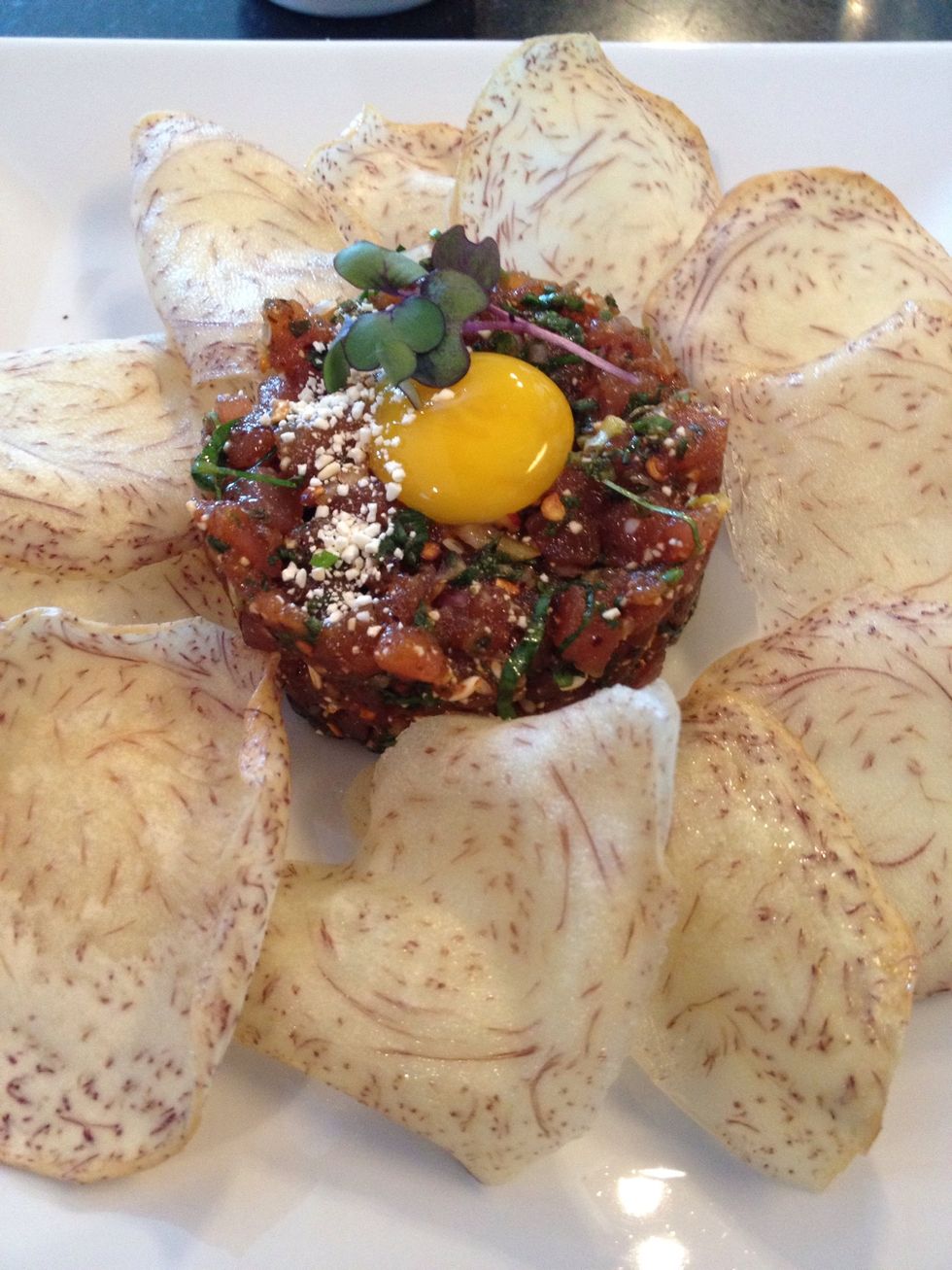 Plate it with cup cake mold add the yolk and chips. It looks gorgeous, does it not. And You're done! Enjoy! ❤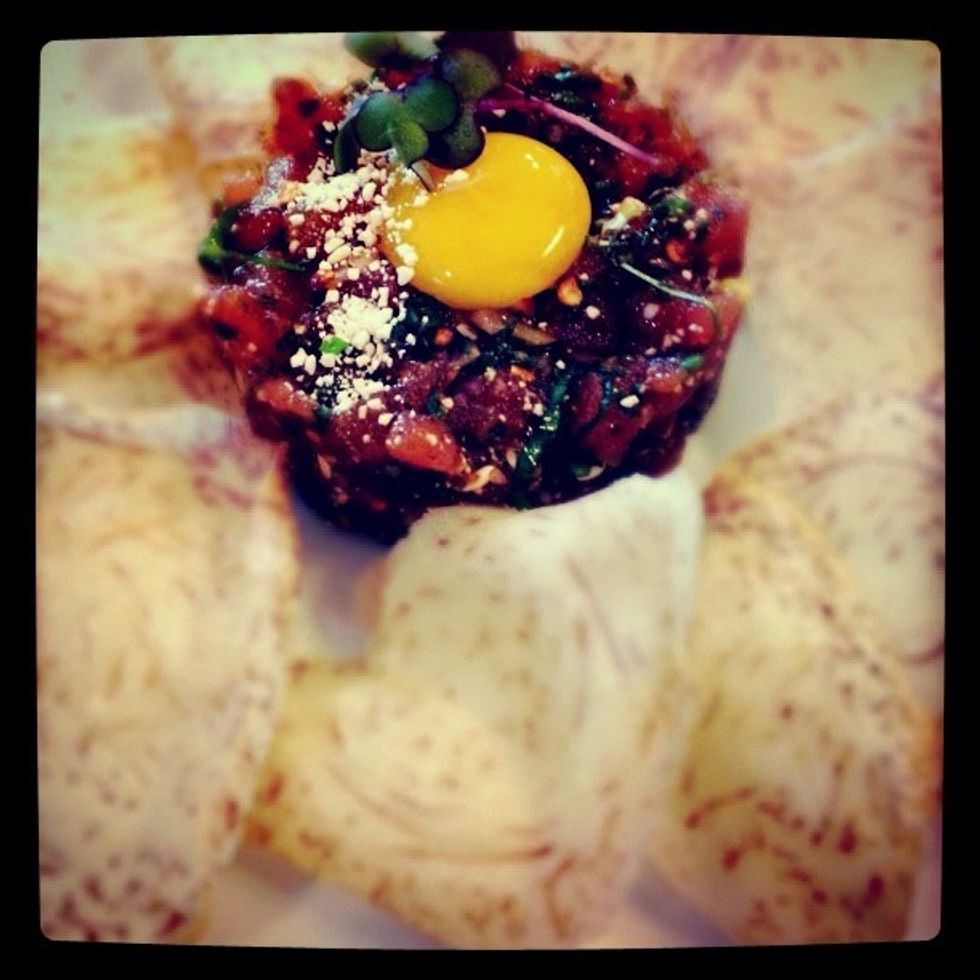 150.0g Raw fish (salmon, tuna or shrimp)
2.0Tbsp Lime juice
2.0Tbsp Fish sauce
1.0Tbsp Dried chili
1.0 Shallots (finely chopped)
1.0 Mint (finely chopped)
3.0 Culantro
2.0 Chives (finely chopped)
1.0tsp Powdered roasted rice
3.0 Quail egg yolks
Goi Haru
I love cooking & baking. I got recipes from people I met, some were adapted from classic recipes. I hope you enjoy them. Cook Bake Share & Enjoy!