This recipe was adapted from Thai's classic pumpkin custard dish. I garnish it the way that make it looks like creme brulee. I hope u'd like it. Enjoy! 💗
170
Steam the pumpkin until very soft, use hand blender to make pumpkin puree, or u can push it thru sieves. Add cinnamon, a pinch of salt and a splash of cream.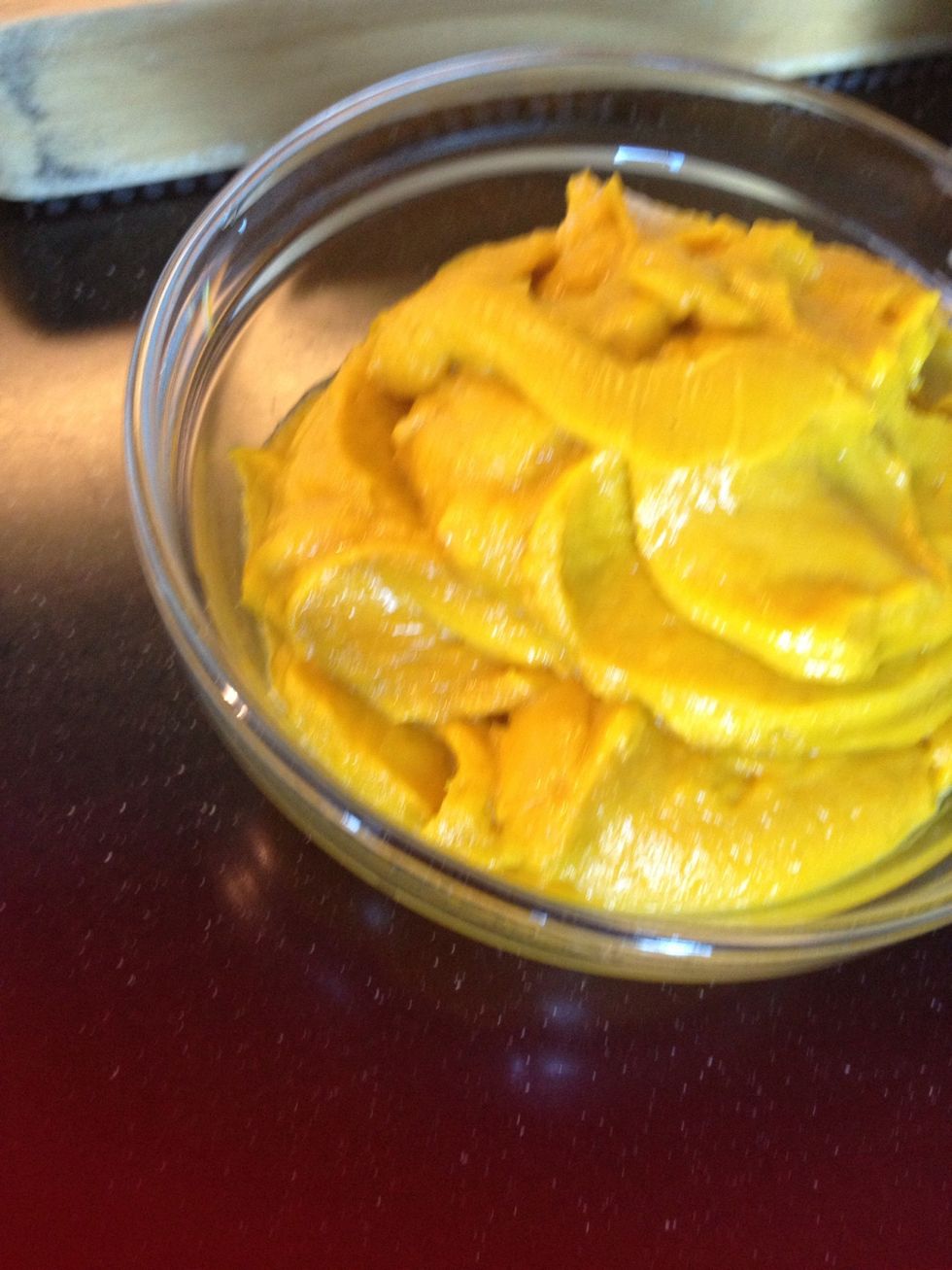 It should look like this after u push thru fine sieves.
Whisk in cinnamon, salt and cream. U can substitute cream with milk or evaporate milk.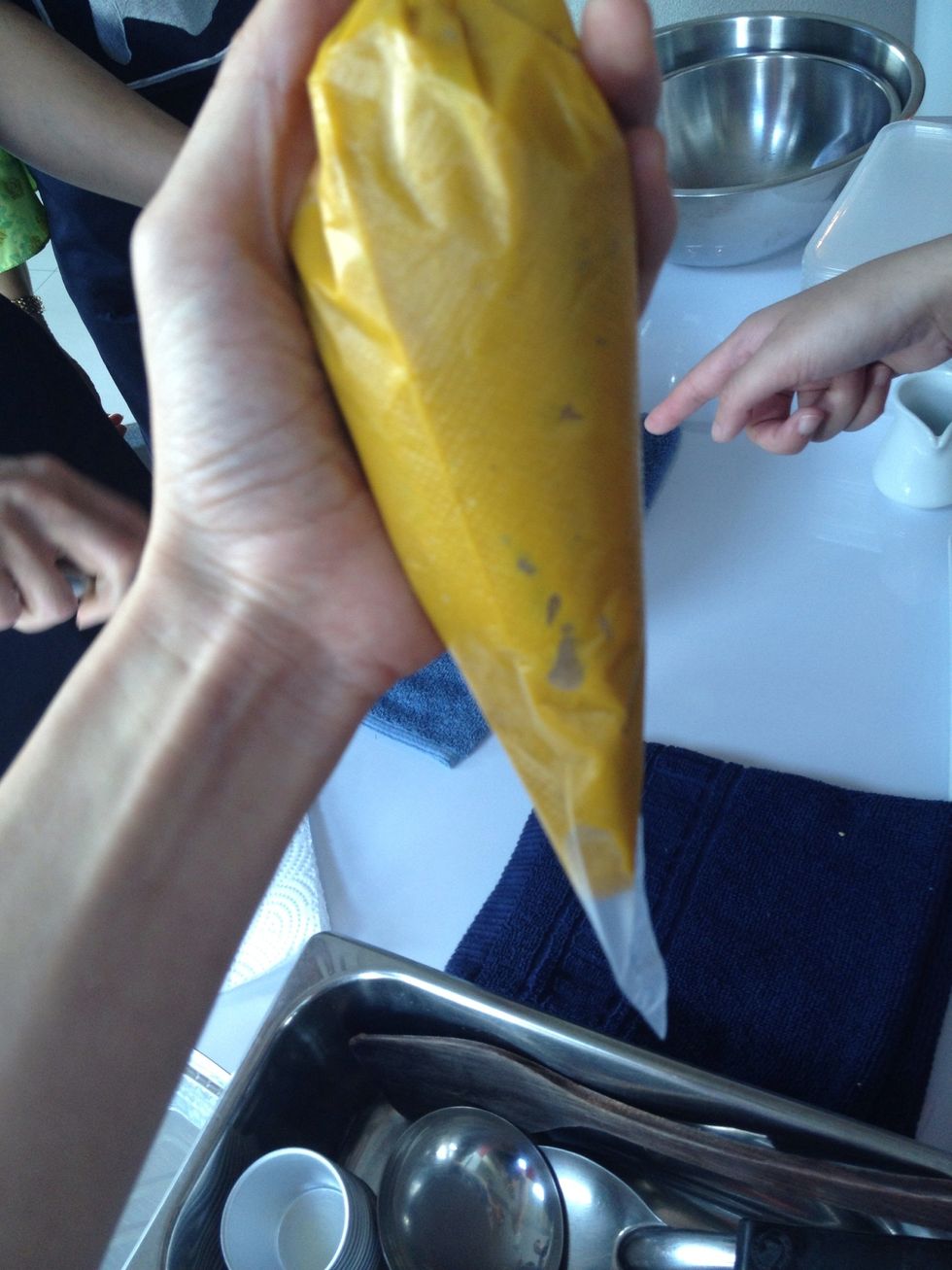 Put the pumpkin in a pipping bag.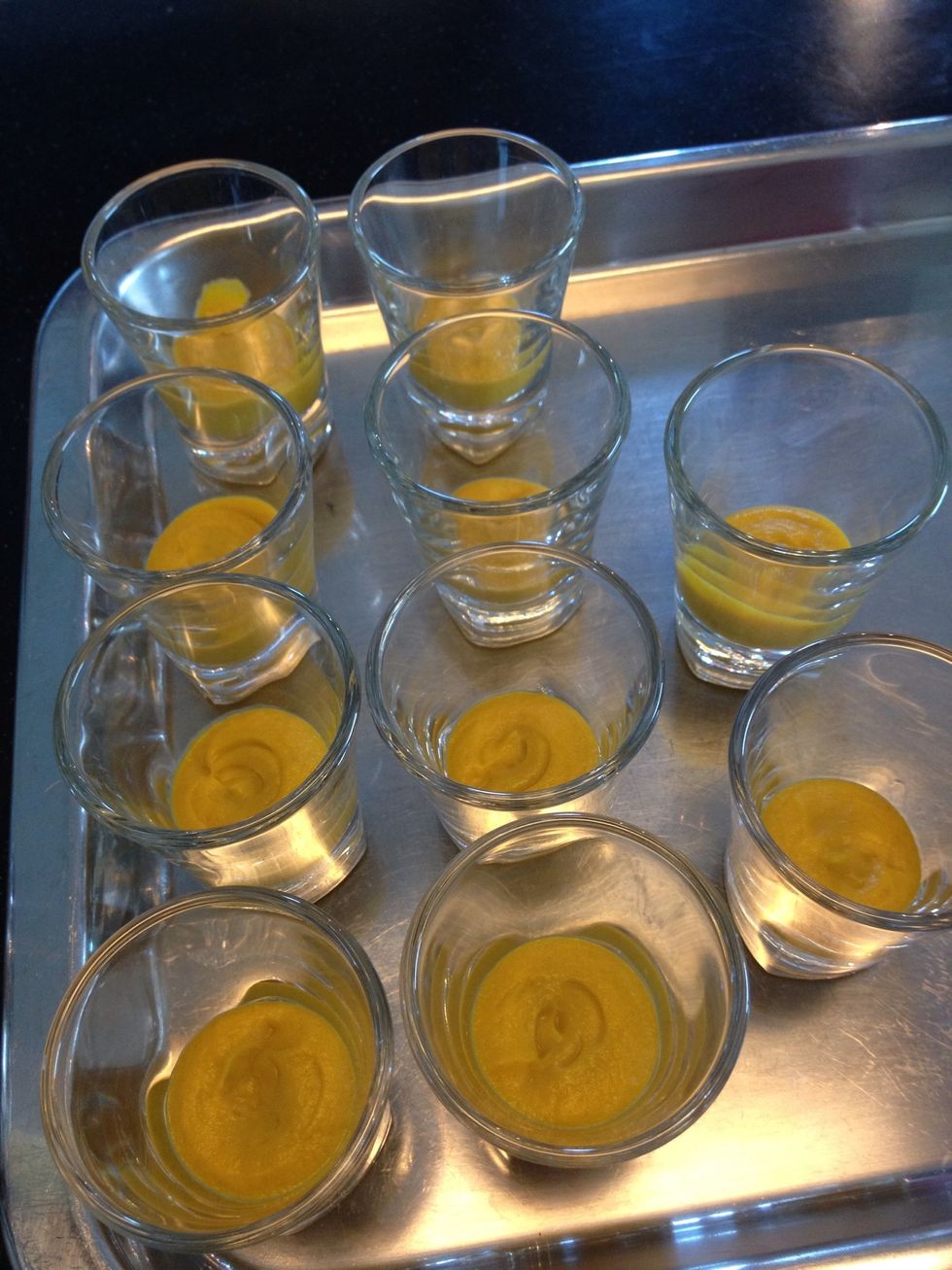 Pipe down the bottom of shot glasses or ramekins.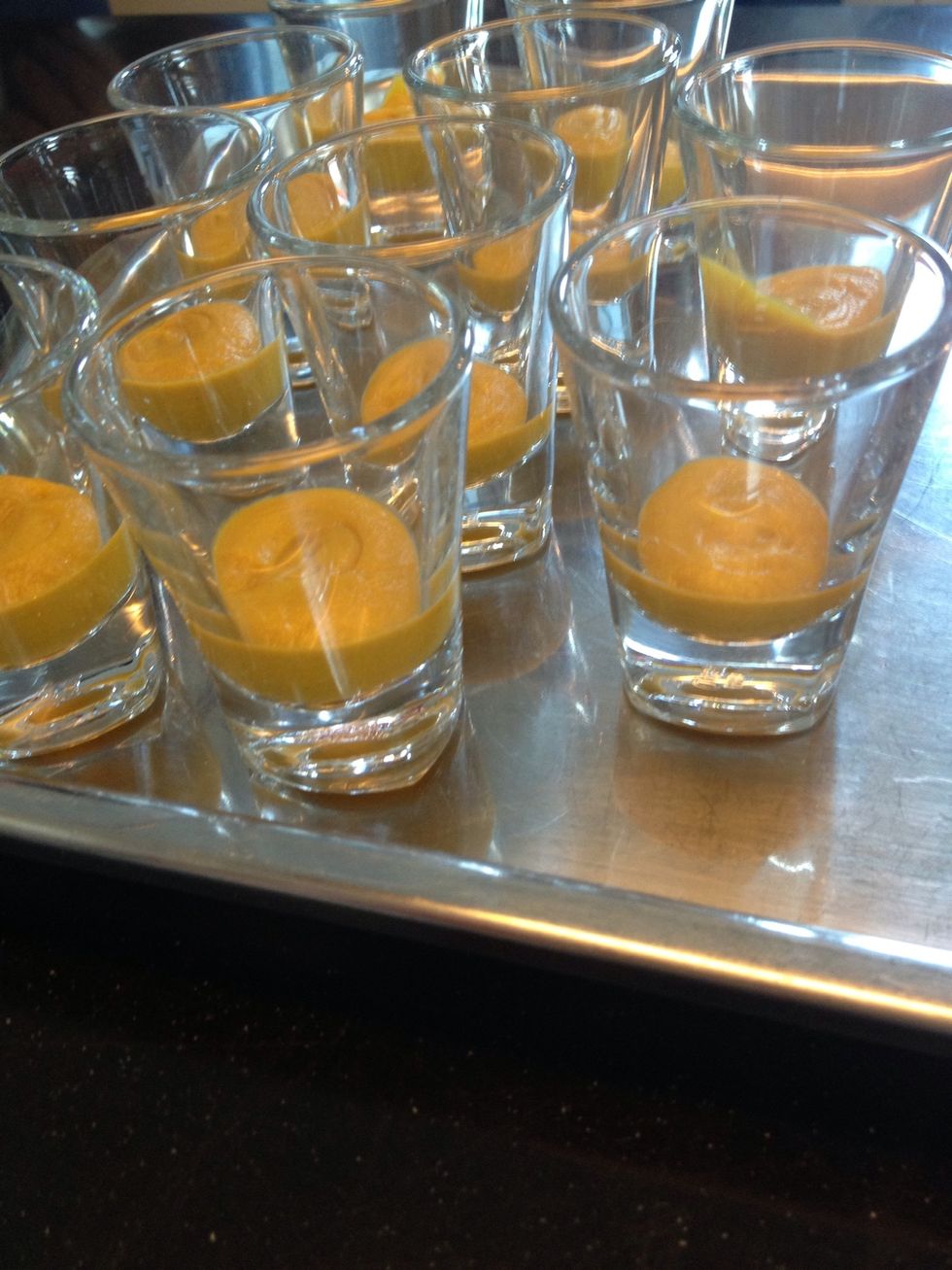 1/4 of the glasses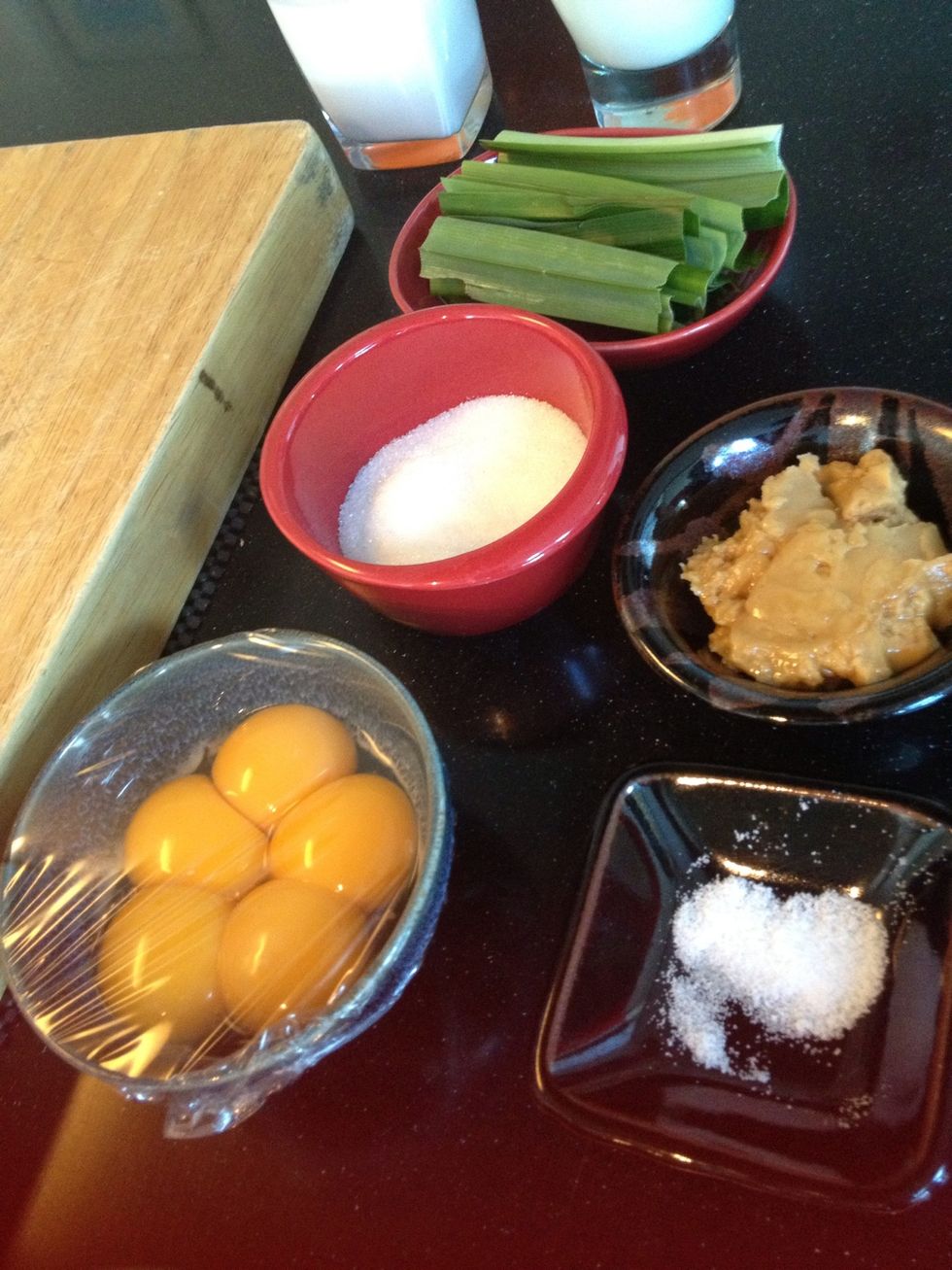 Gather your other ingredients.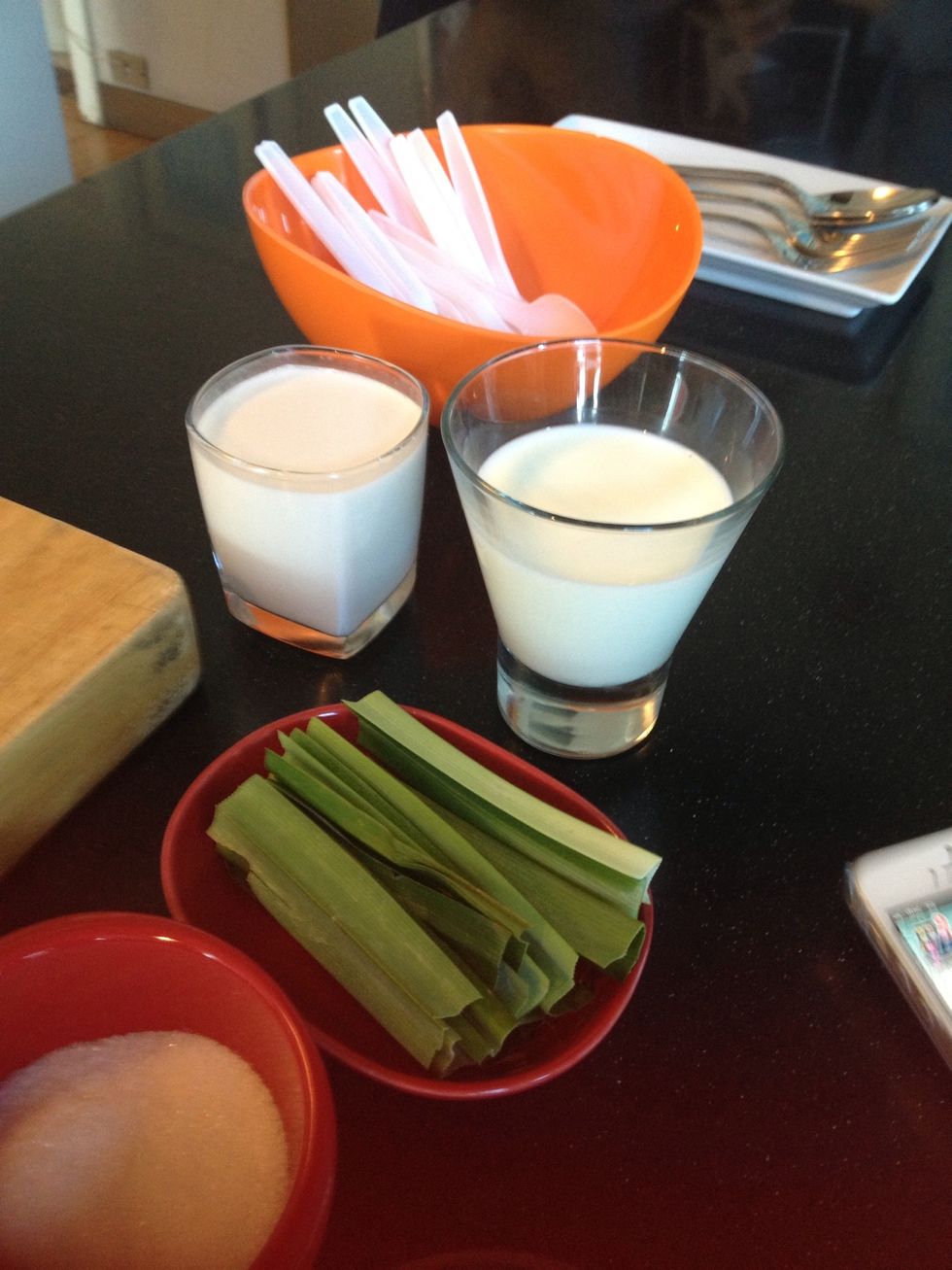 It's good idea to have spoons standing by when u cook, taste as u go.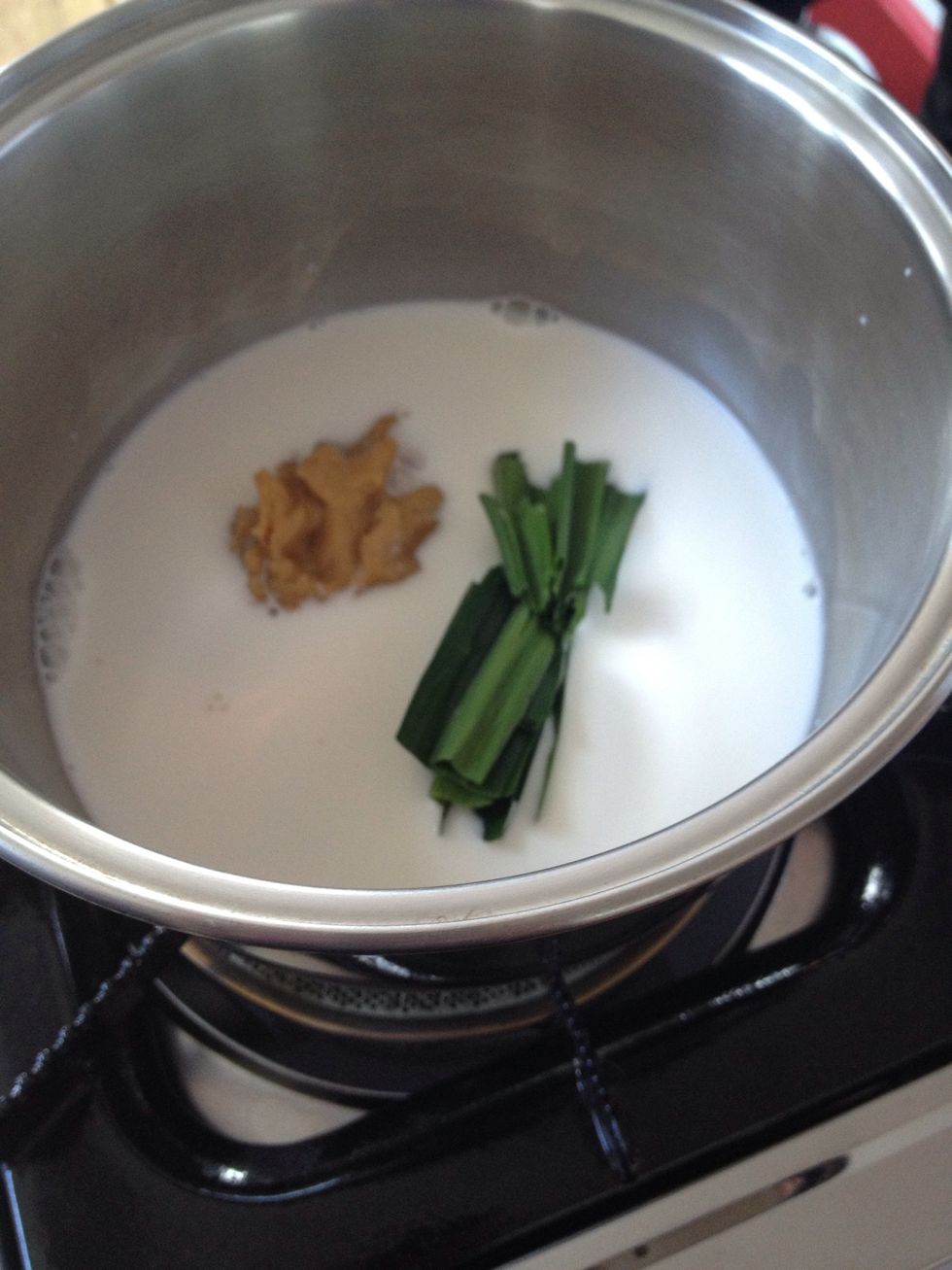 On low heat combine coconut milk and milk. Add palm sugar and pandan leaves (crush the leaves a little first)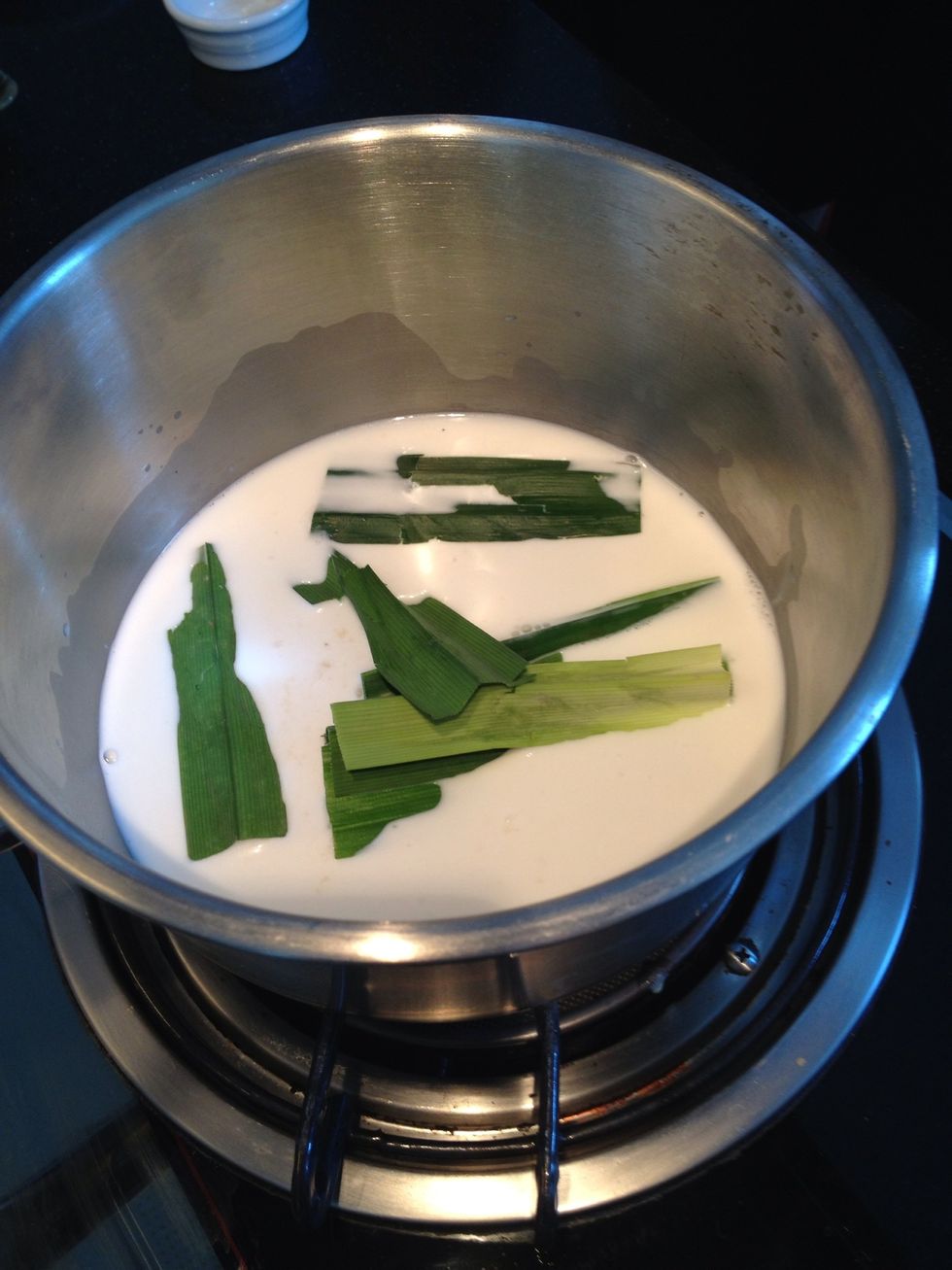 The sugar will dissolve after the milk is heating up.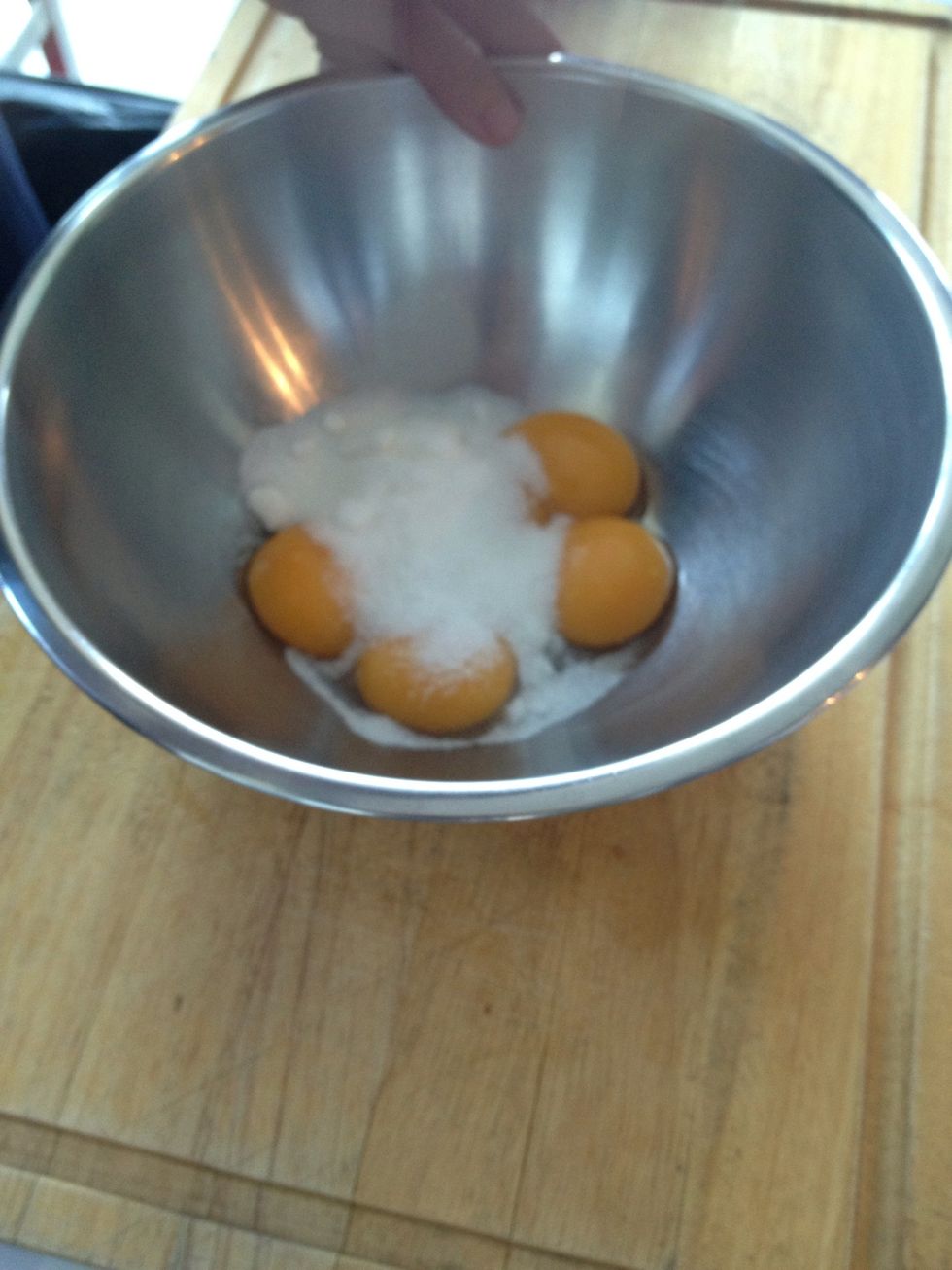 Cream yolks with sugar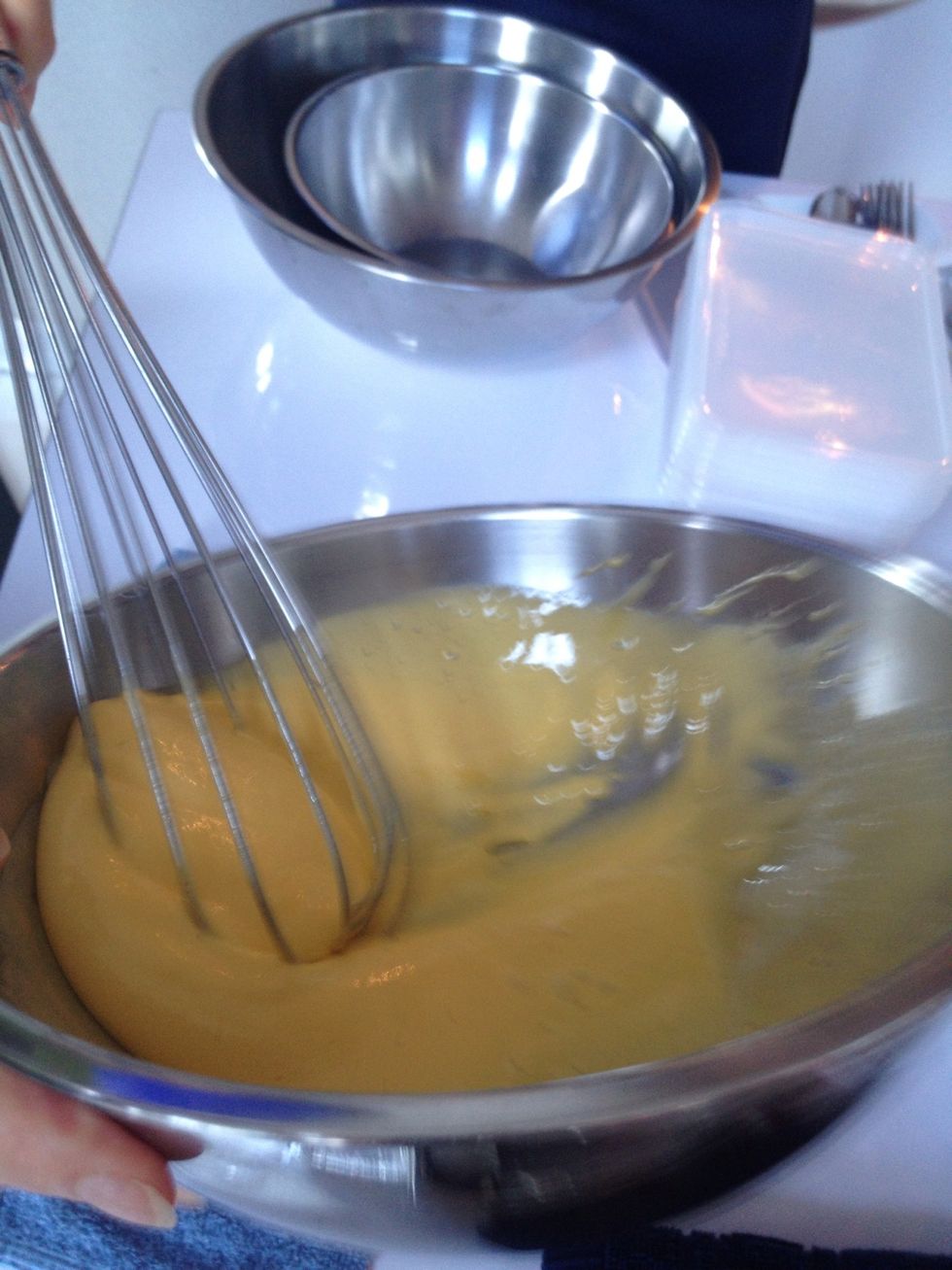 Whisk !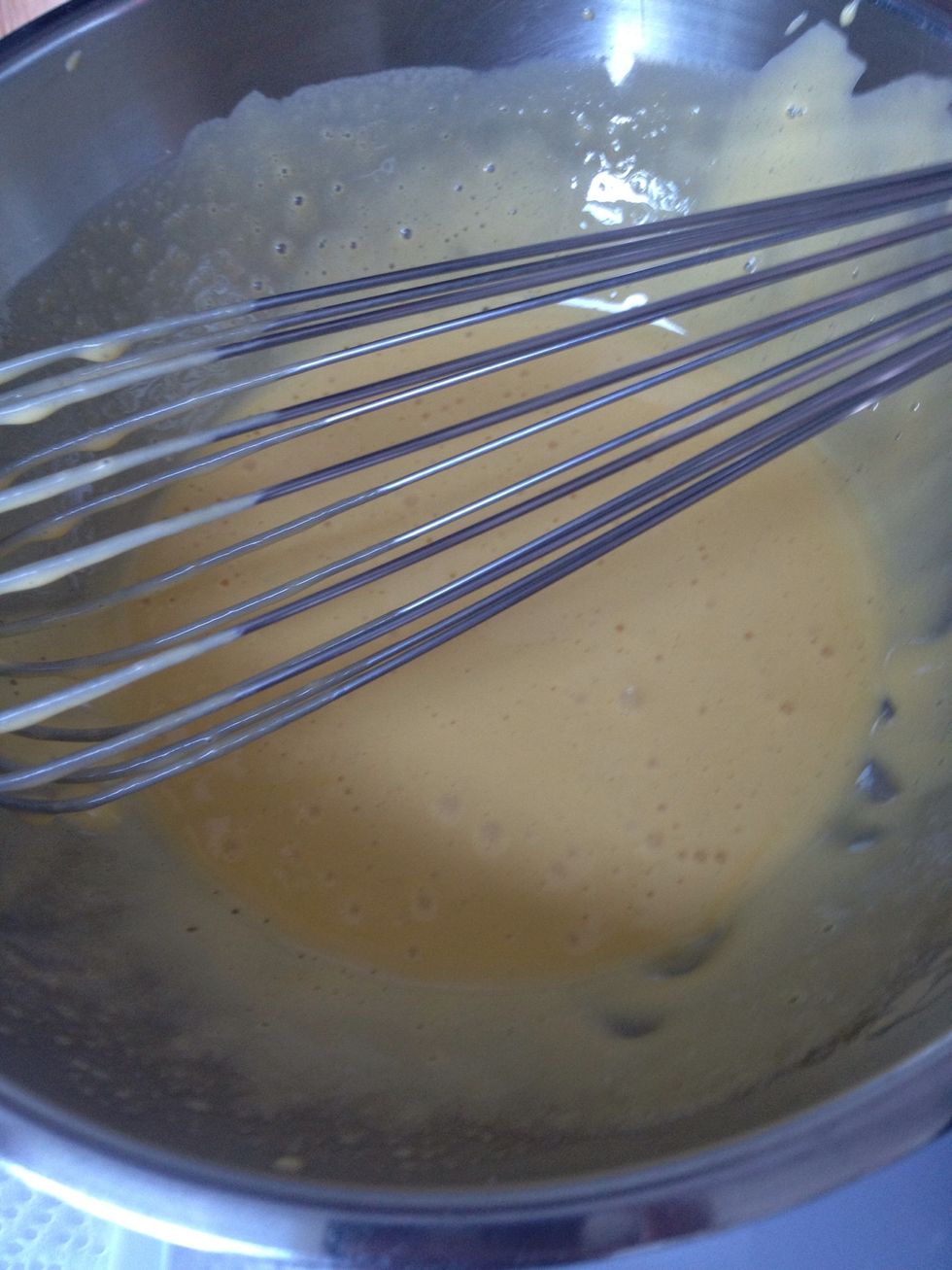 Until white and achieve ribbon consistency.
Keep whisking and add the milk mixture a little by little (tempering) never stop whisking or u'll get scramble eggs.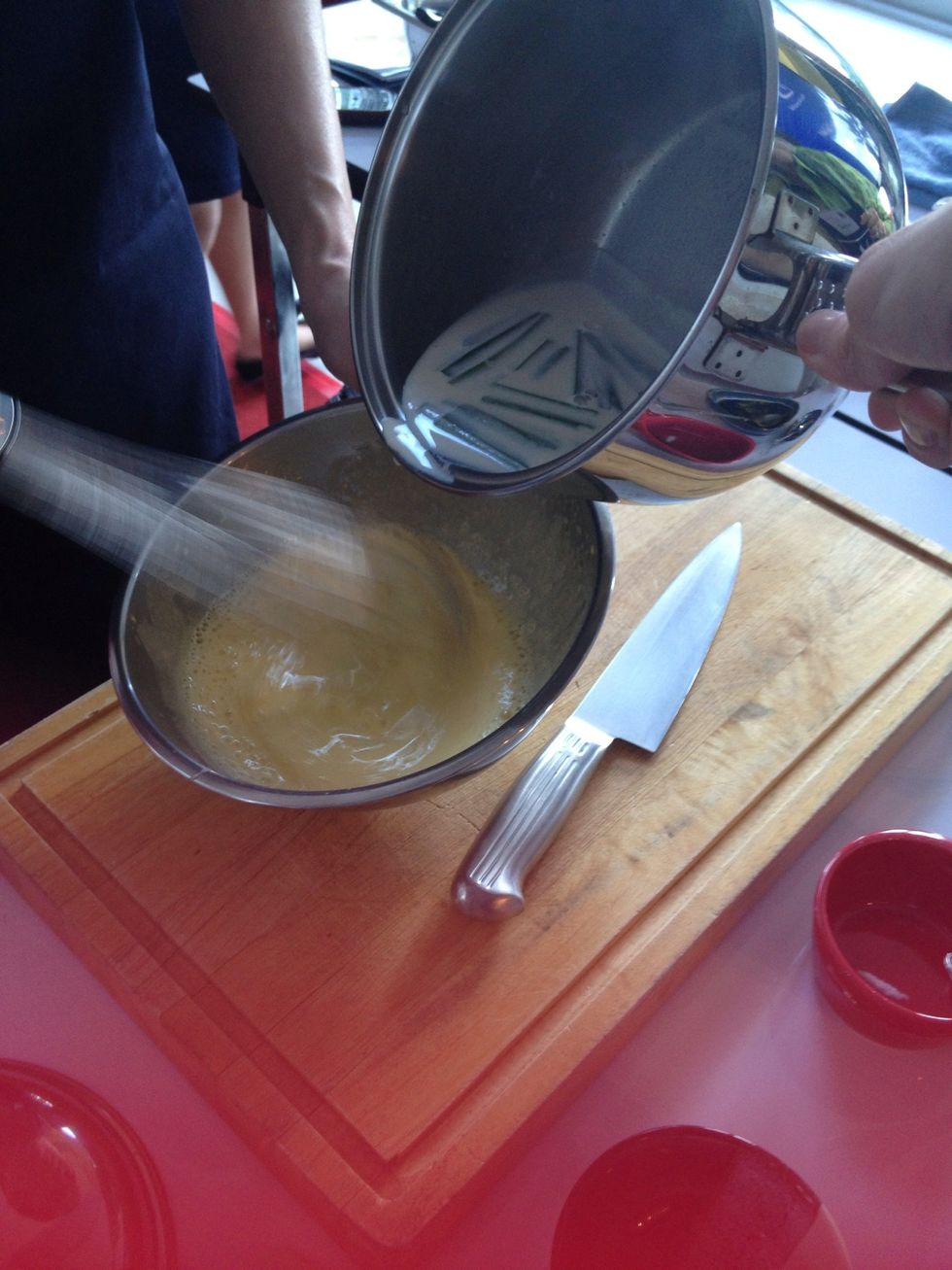 After you're done pure thru cheese cloth to get rid of any lumps.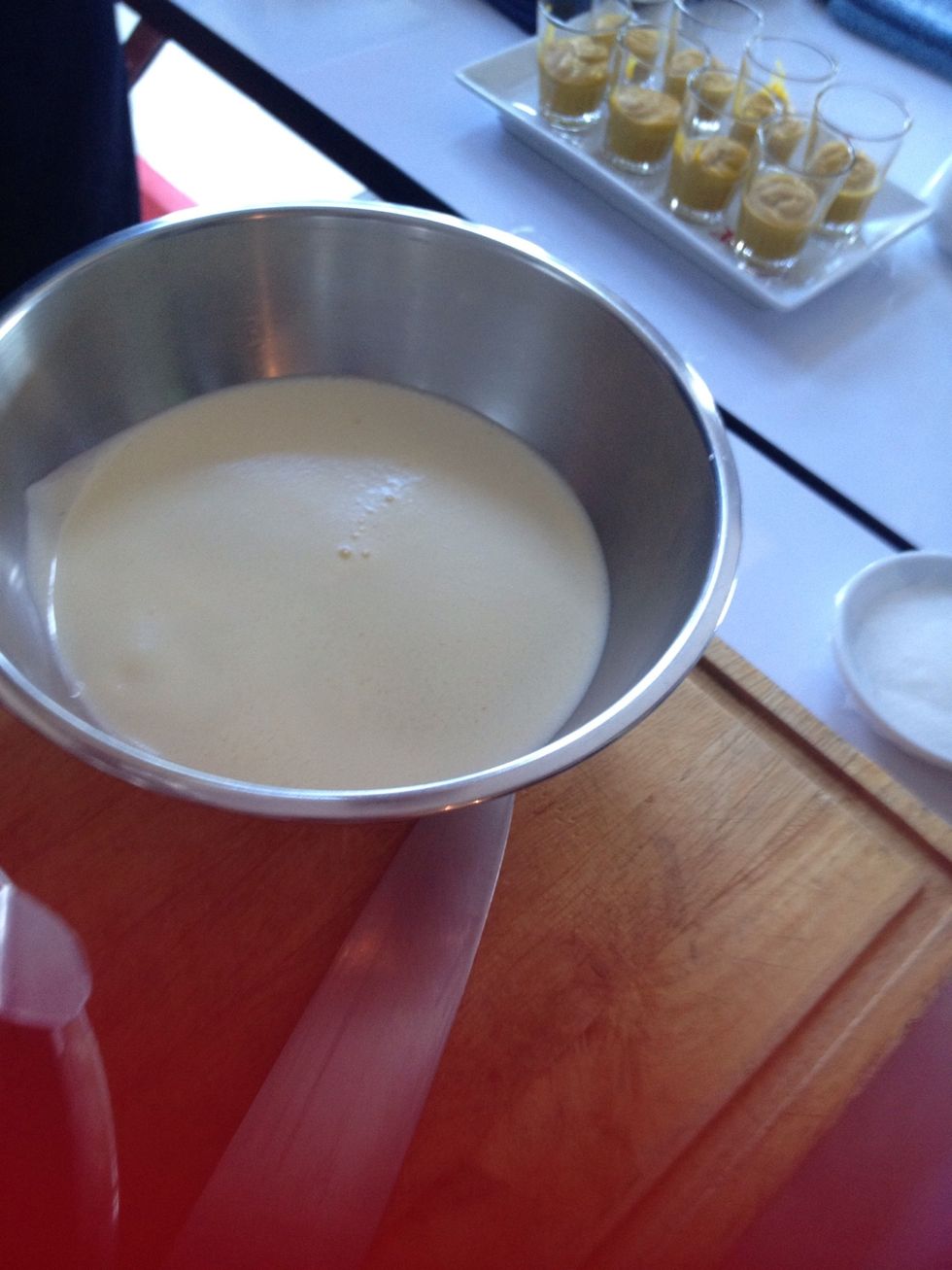 It should look like this. The white things on top is foam. Get rid of them or your custard will separate.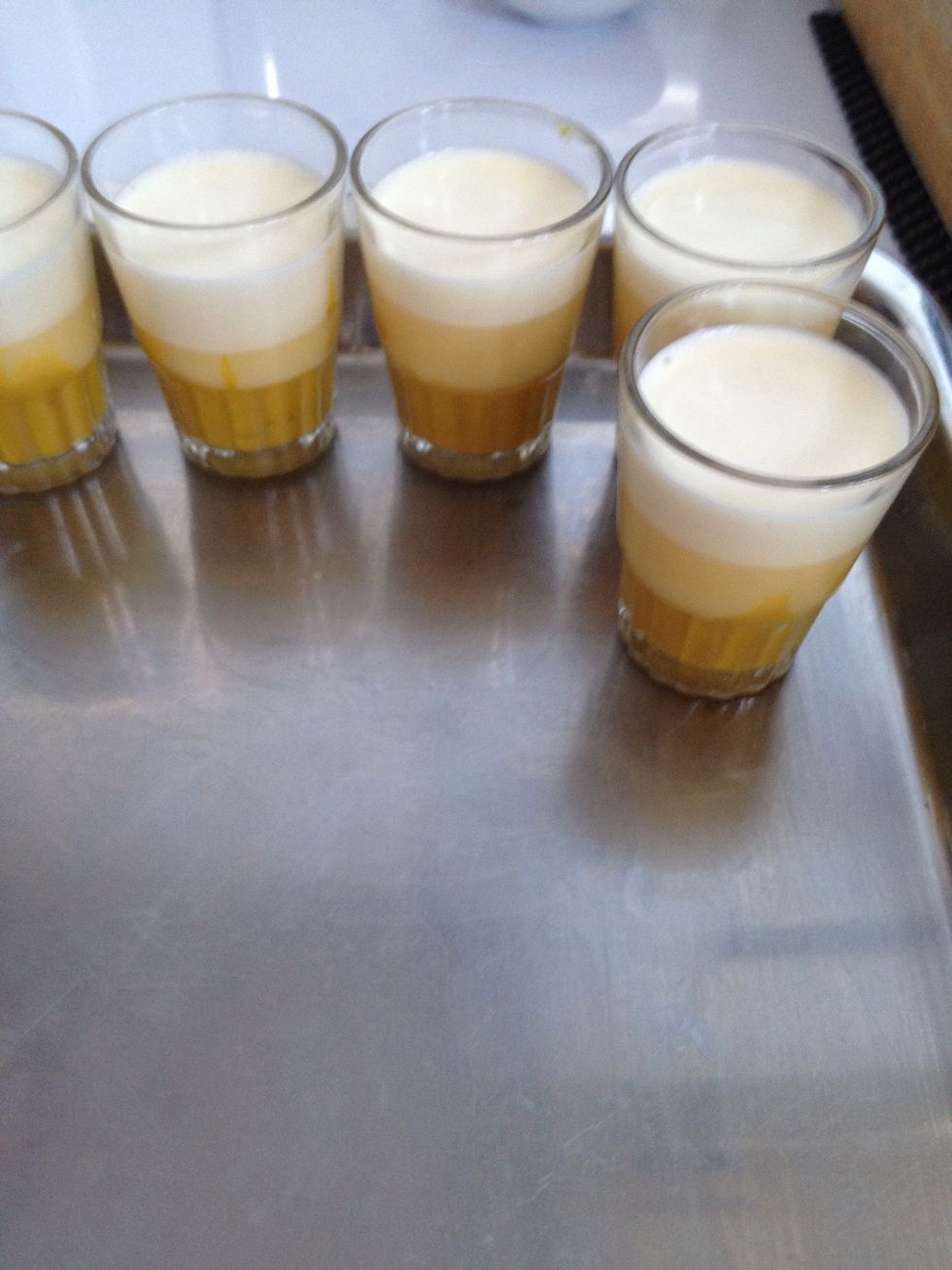 This is what seperated custard looks like. Big no no! It will cause air bubbles in ur dish.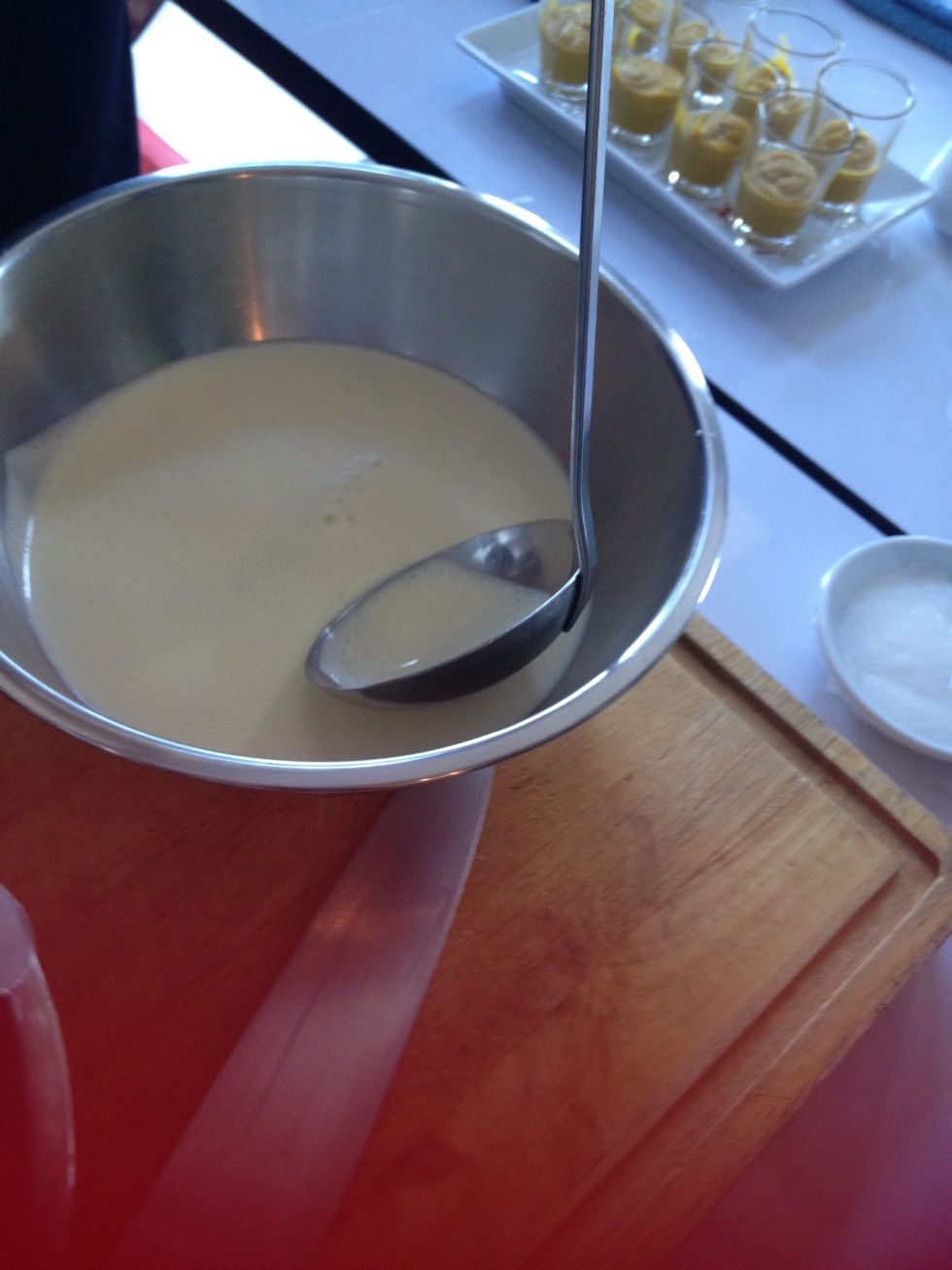 Get rid of the foam with ur ladles.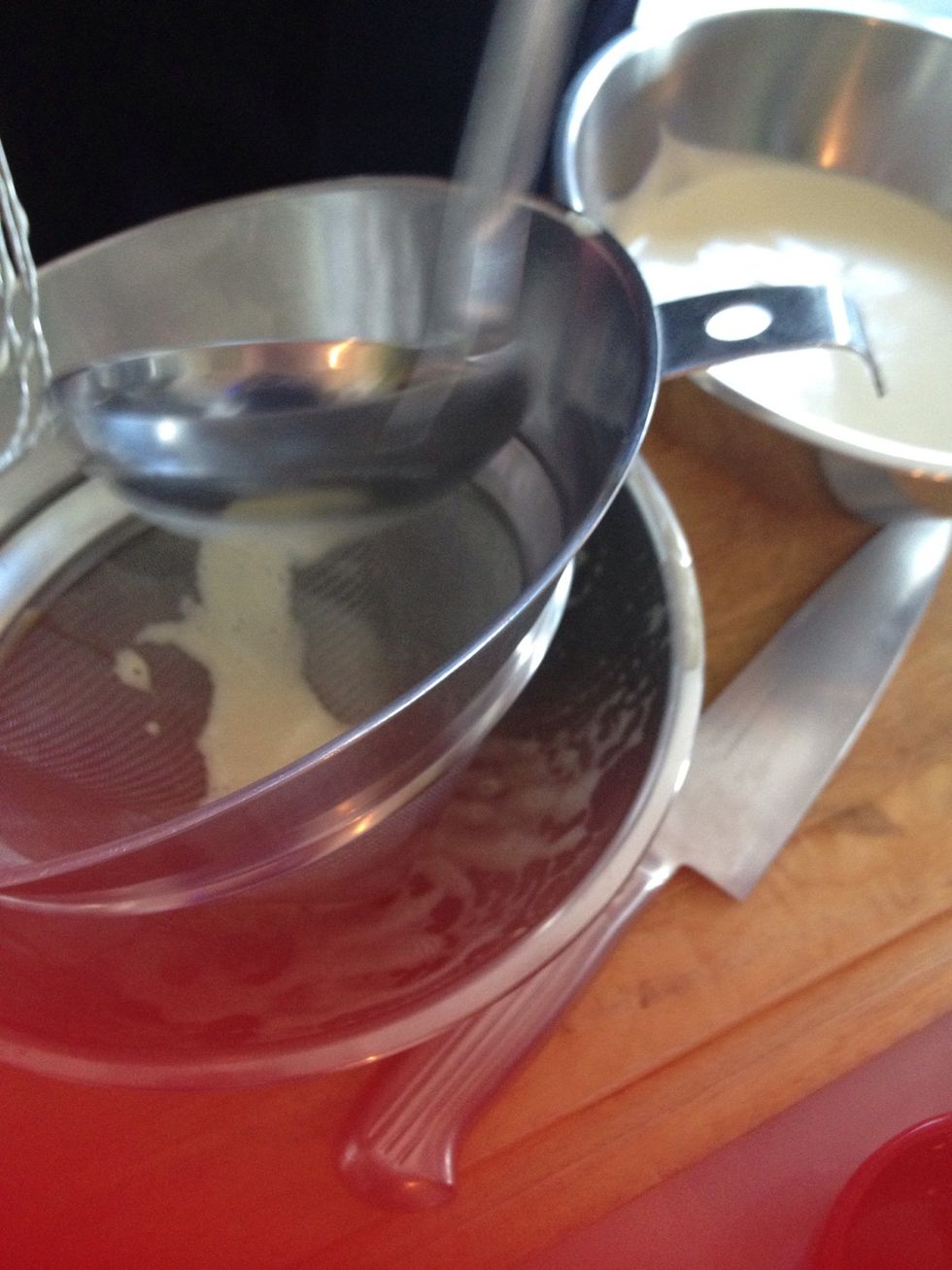 Discard the foam
You'll see the yellowish cream. That's what v r aimming for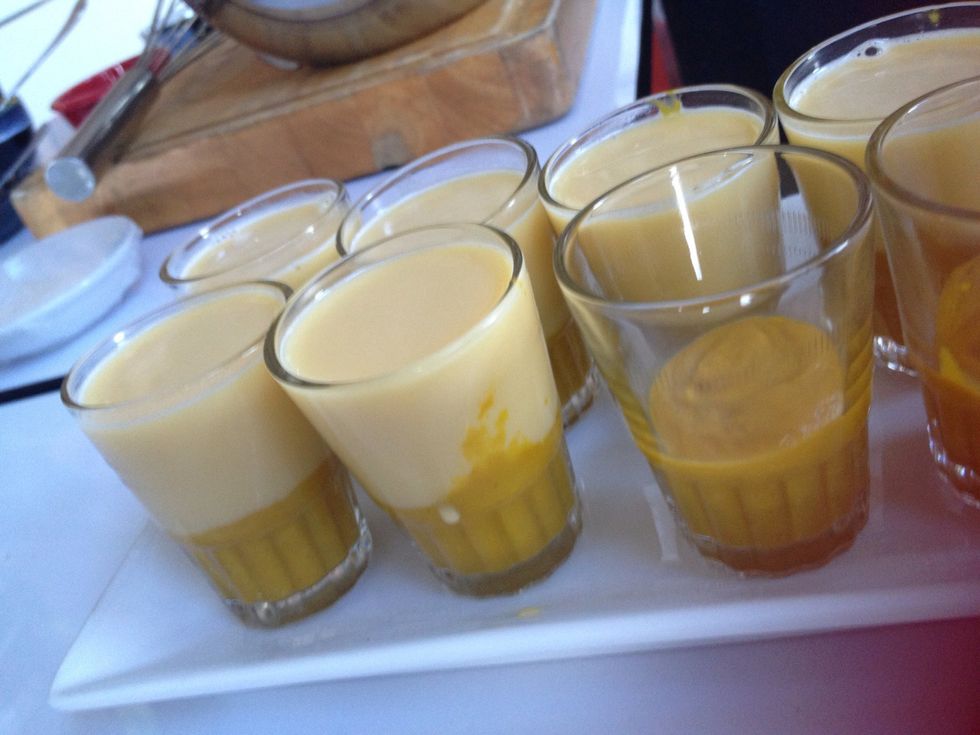 This is how it should look.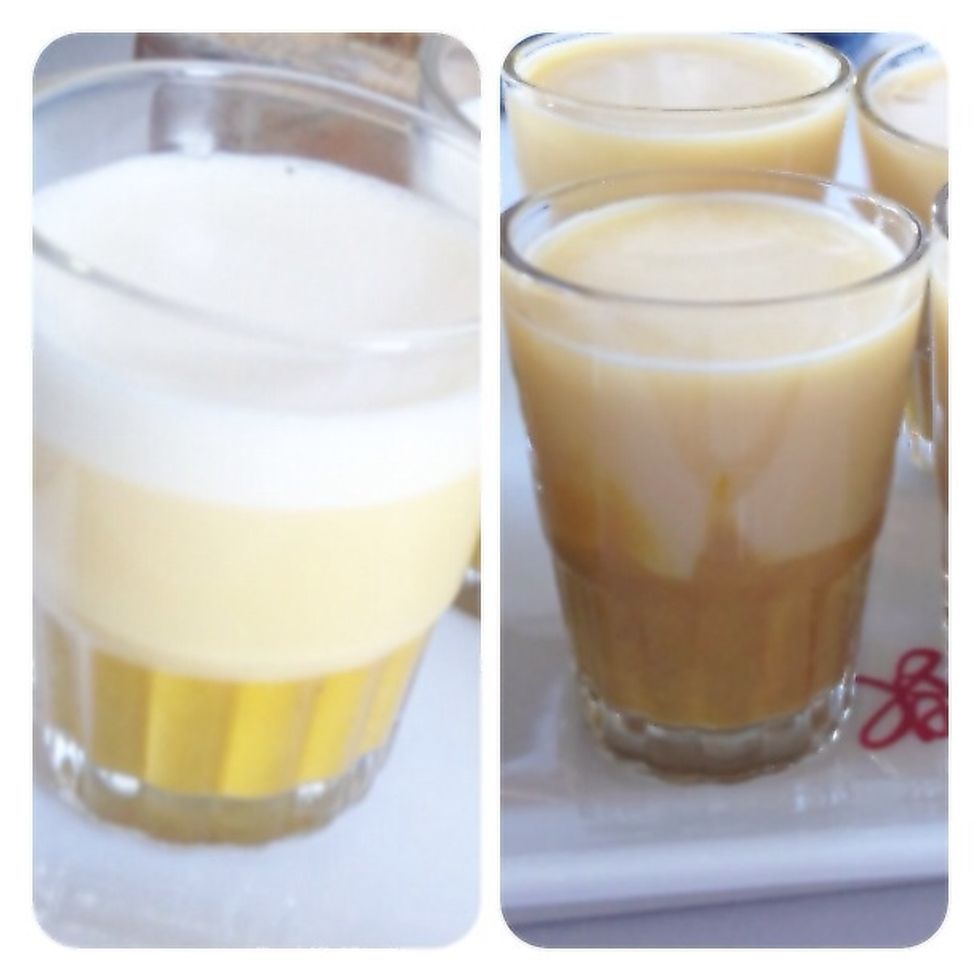 See the difference?
Put in a tray fill up with hot water. Pre heat the oven to 180degree Celsius. Bake for 40 minutes or until set.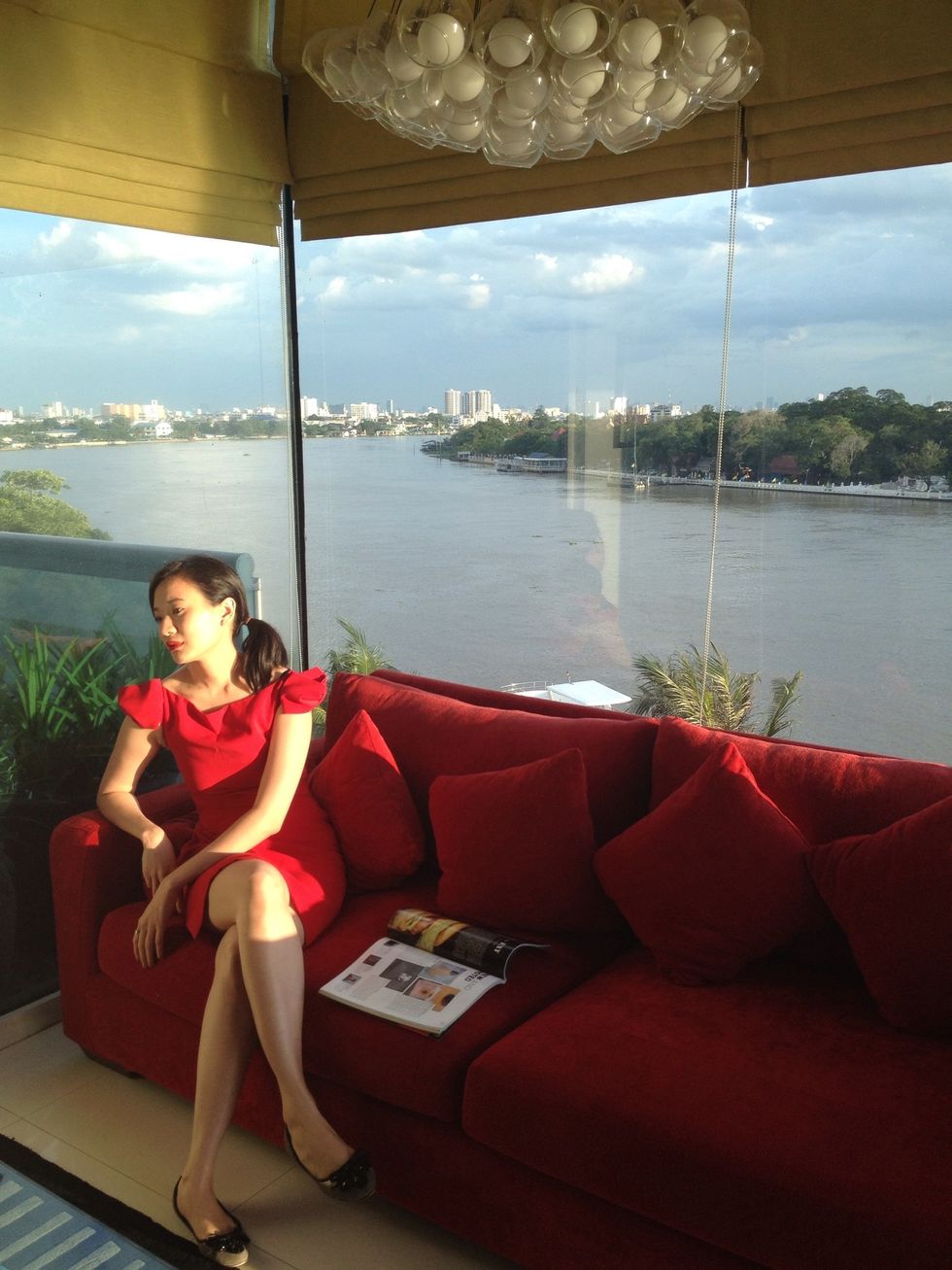 Sit by the window and wait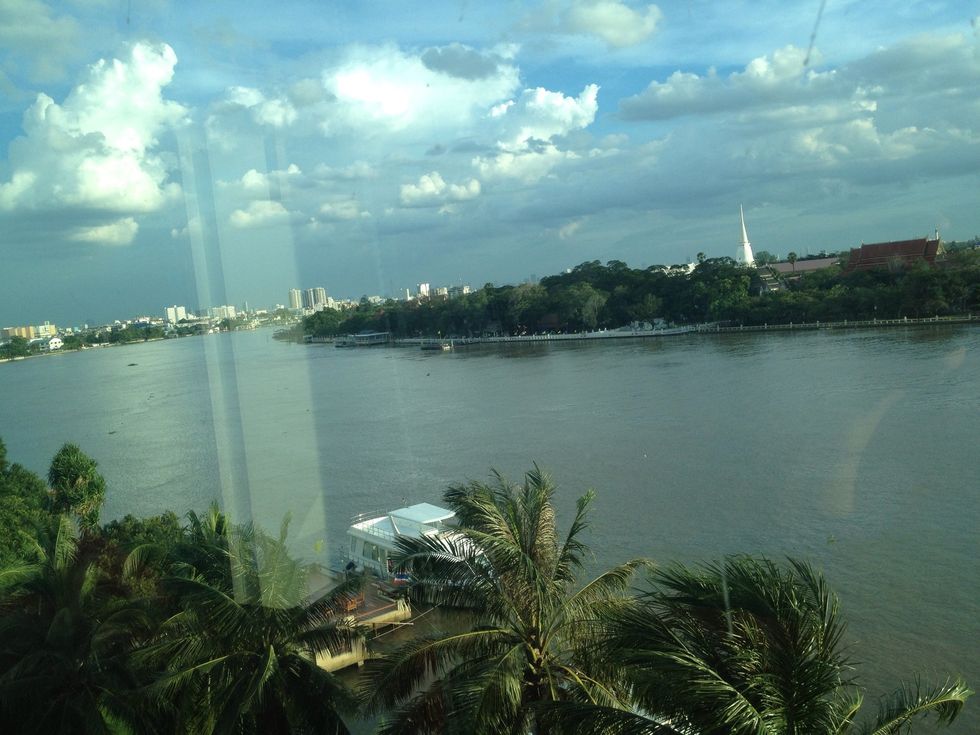 En joy the scenery whilst you're at it.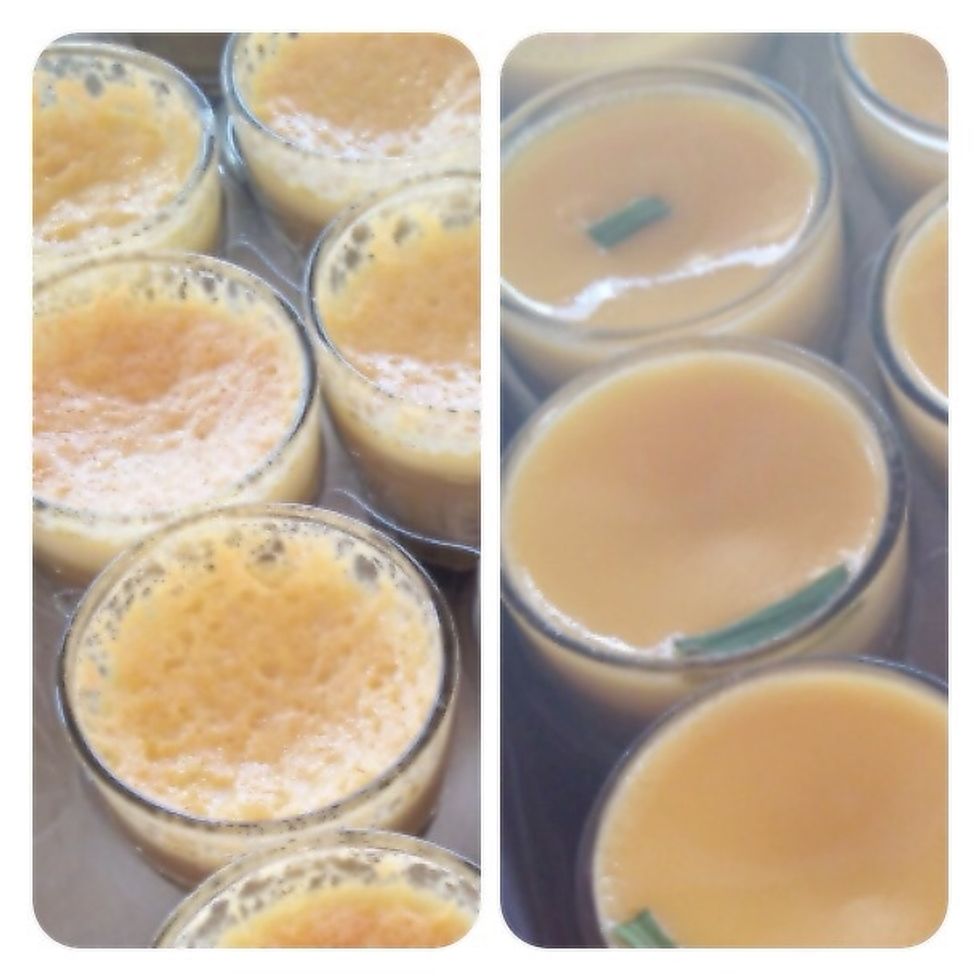 Here's the difference between the separate ones and the smooth ones. The separated ones got bubbles in it.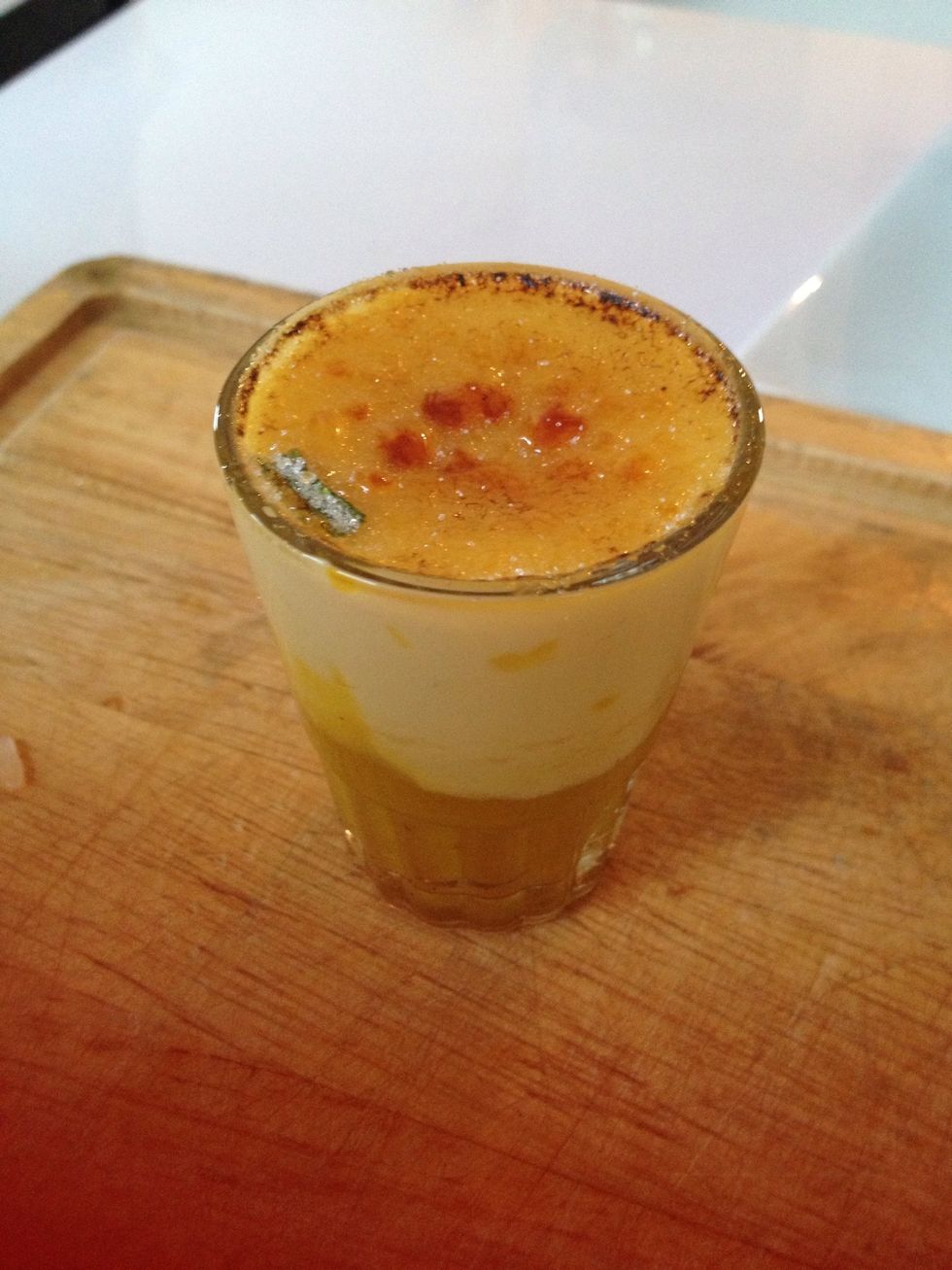 Sprinkle some sugar on top and burn with blow torch ( sorry for got to take the photo ) serve and share!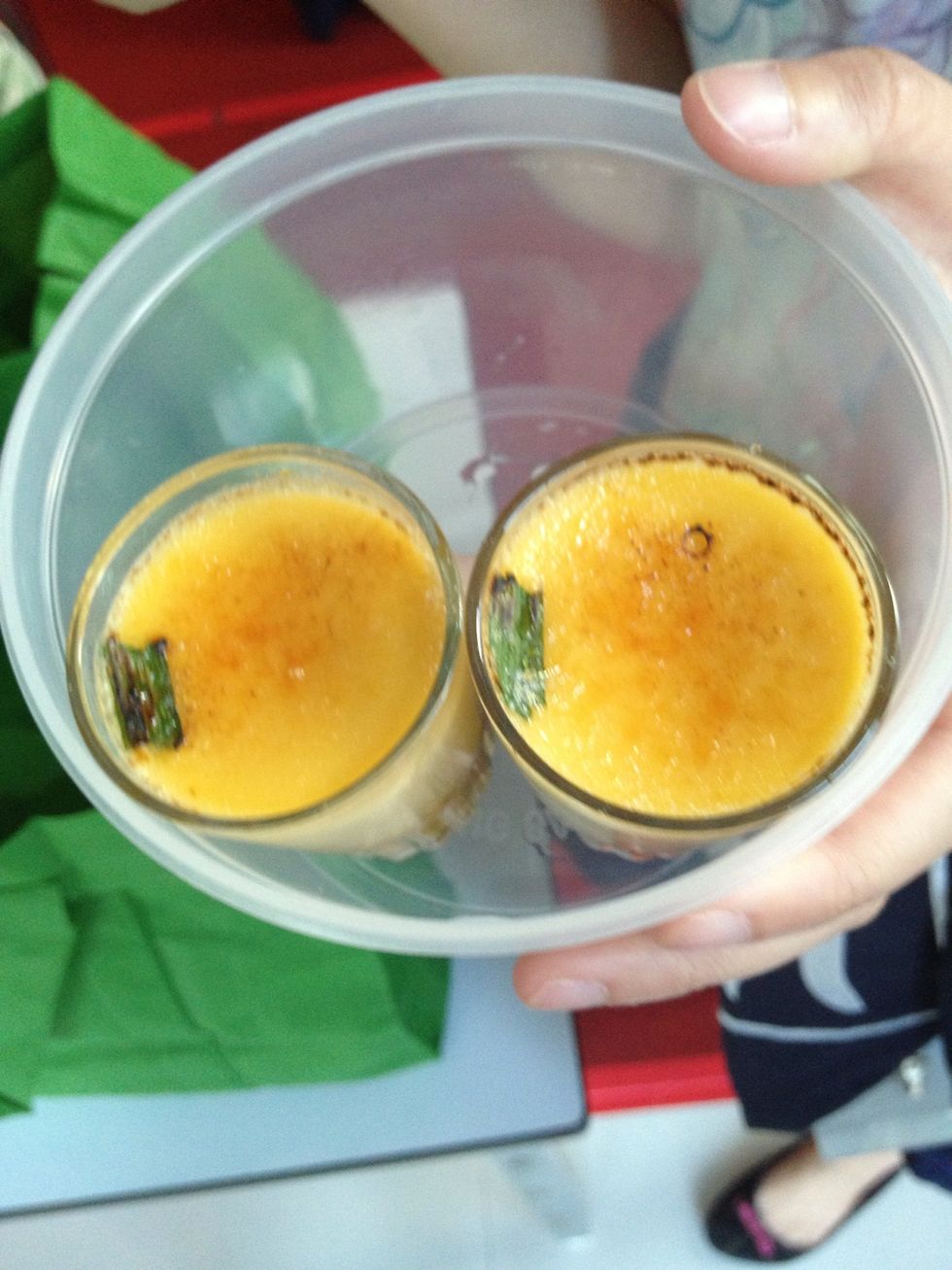 Share if you have some left. Enjoy! 💖💕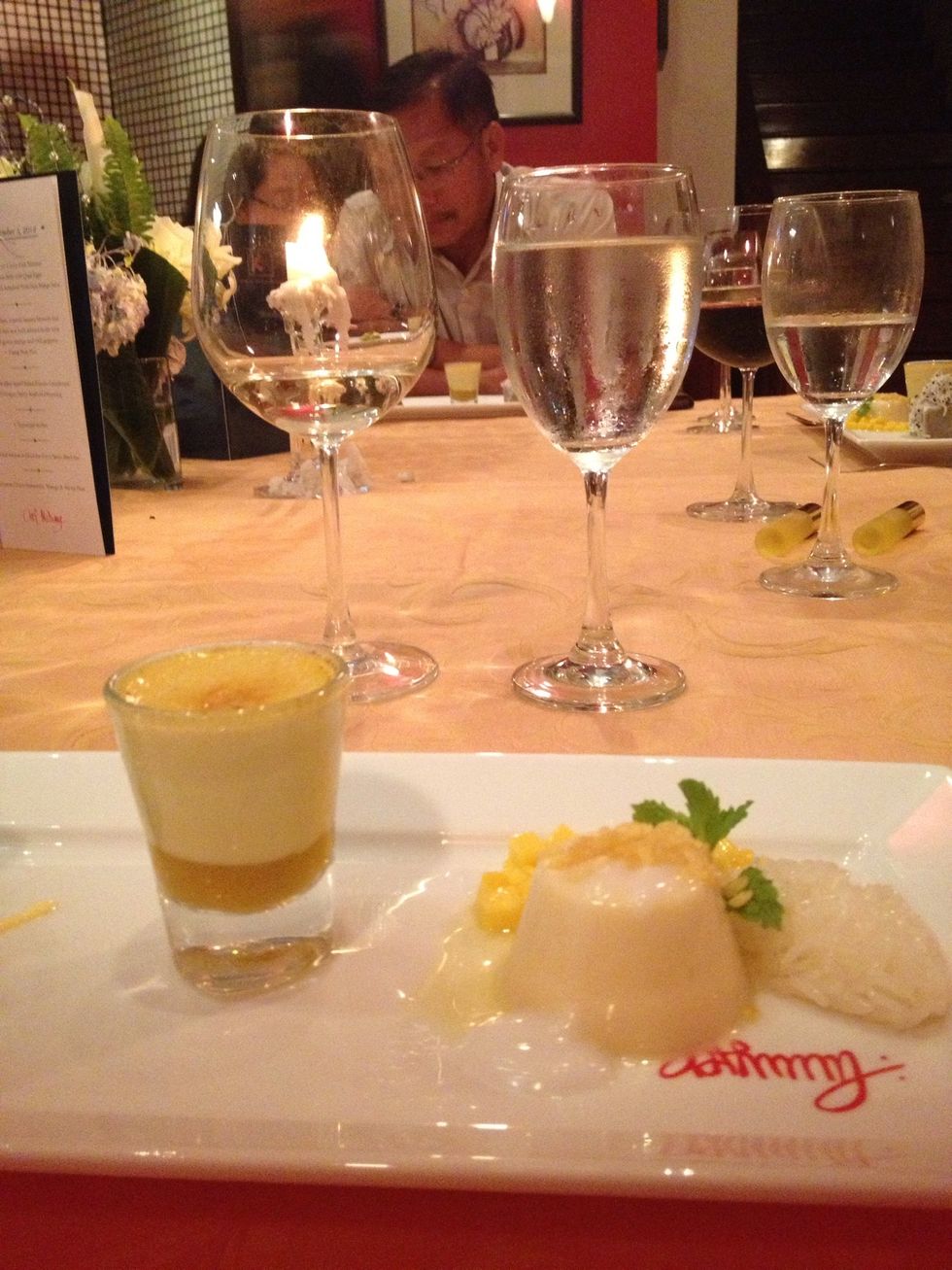 Final product at the party. For panna cotta see my other recipe.
1.0c Coconut cream
1.0c Milk
3.0 Pandan leaves
5.0 Egg yolk
2.0Tbsp Palm sugar
2.0Tbsp Sugar
1.0pch Salt
1.0c Mashed Pumpkin
1.0Tbsp Sugar for decoration
1.0pch Grounded Cinnamon
2.0tsp Cream
Goi Haru
I love cooking & baking. I got recipes from people I met, some were adapted from classic recipes. I hope you enjoy them. Cook Bake Share & Enjoy!