How to make thai milk pudding or tao-huay-nom-sod :)
The easy making dessert from fresh milk :)
46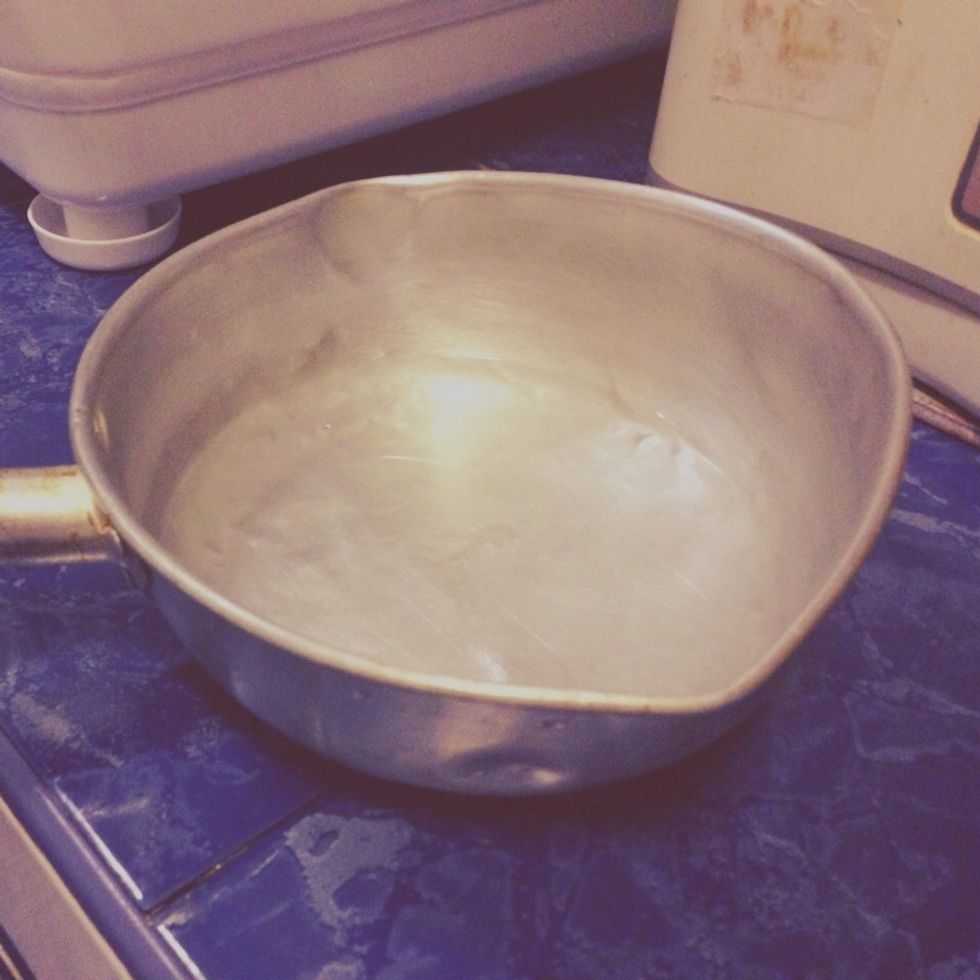 The first part, PUDDING. Place 1 tsp of Gelatin into the top of a cup of water in order to make them expand.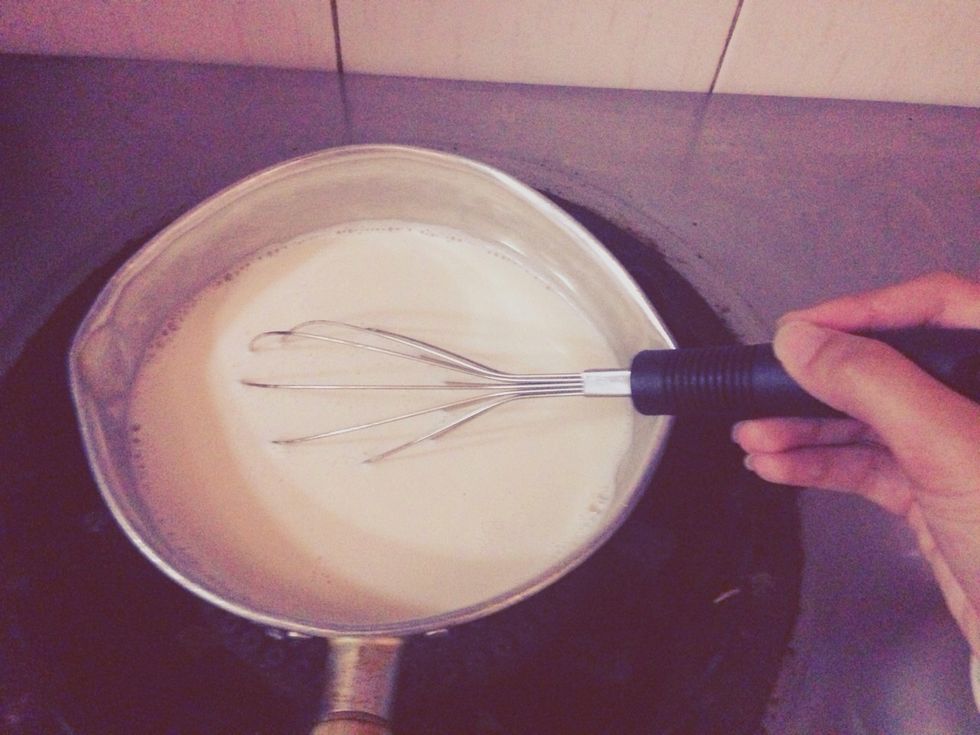 Add 2 cups of Fresh milk into Gelatin's solution, and heat it. While heating, use a handheld whisk to stir.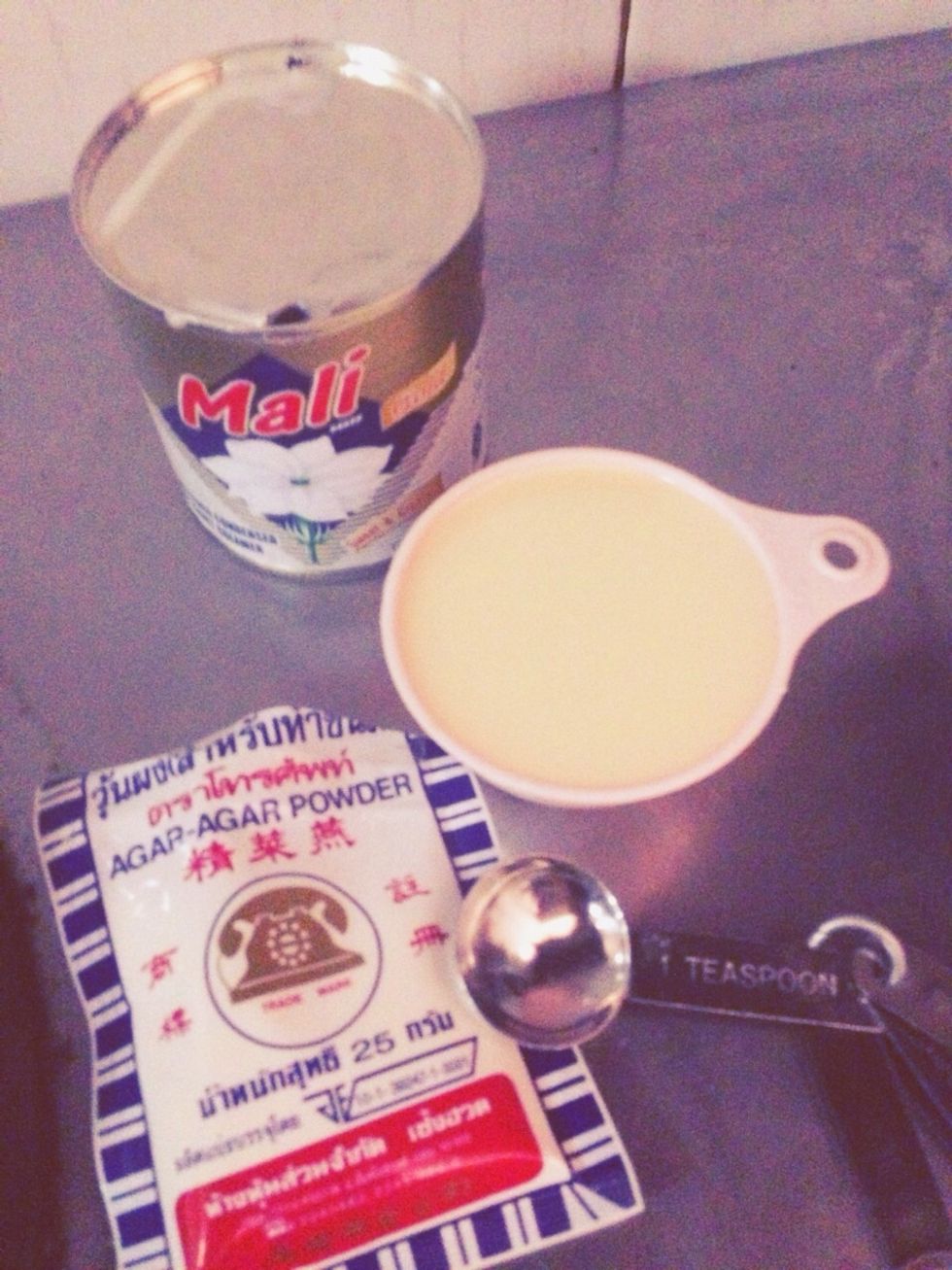 Stir until it boils then add 1 tsp (or less) of Agar powder while stirring to make it jelly-like. Add 1/2 cup(or more) of condense milk in order to make it sweet.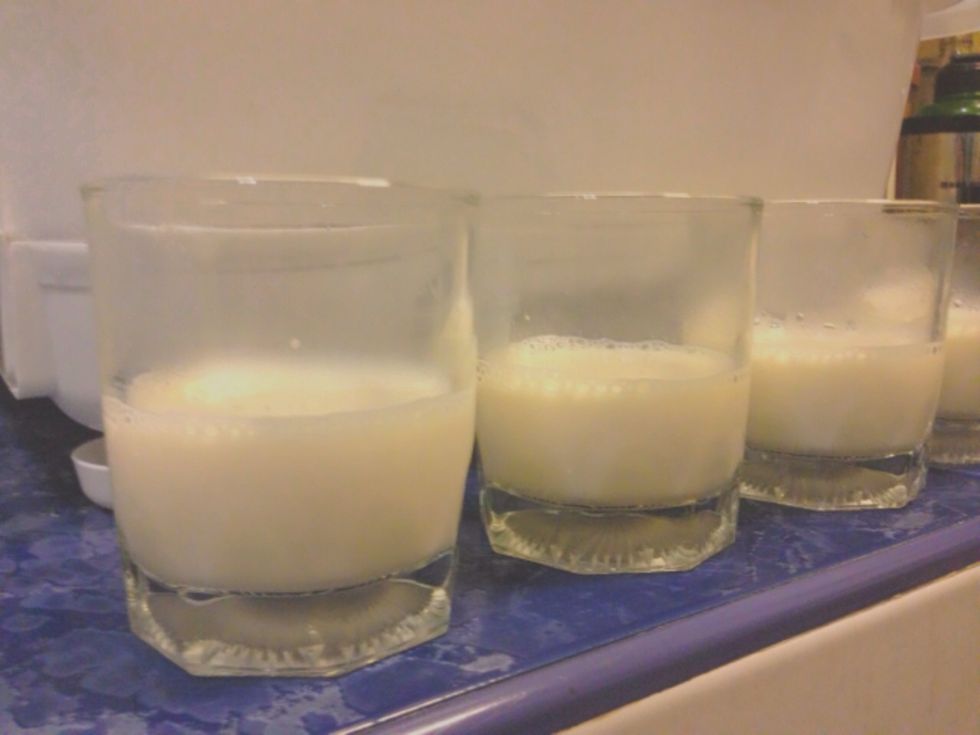 Placing the mixture into cups (7-8 cups) as a pudding part. Wait until it cools then keep them in the refrigerator about 15-30 mins or until they will be pudding-like.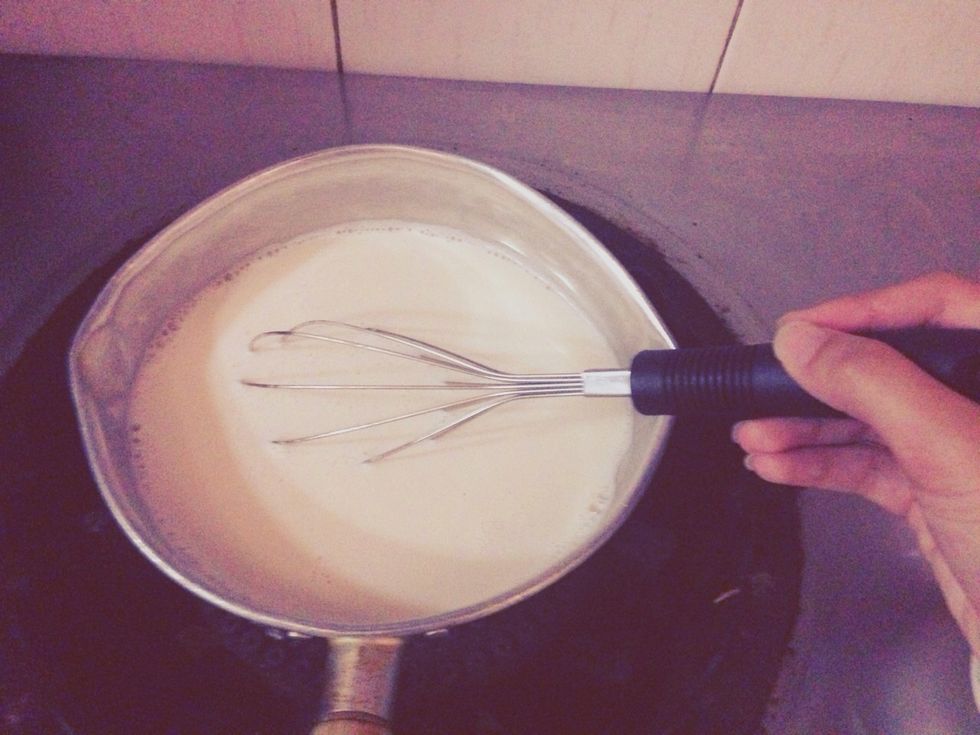 The second part, MILK. Heat 1 1/2 cups of the Fresh milk and add the condense milk in the amount of sweet that you prefer.
Wait until it cool. Fill as the milk part to the cups in the refrigerator.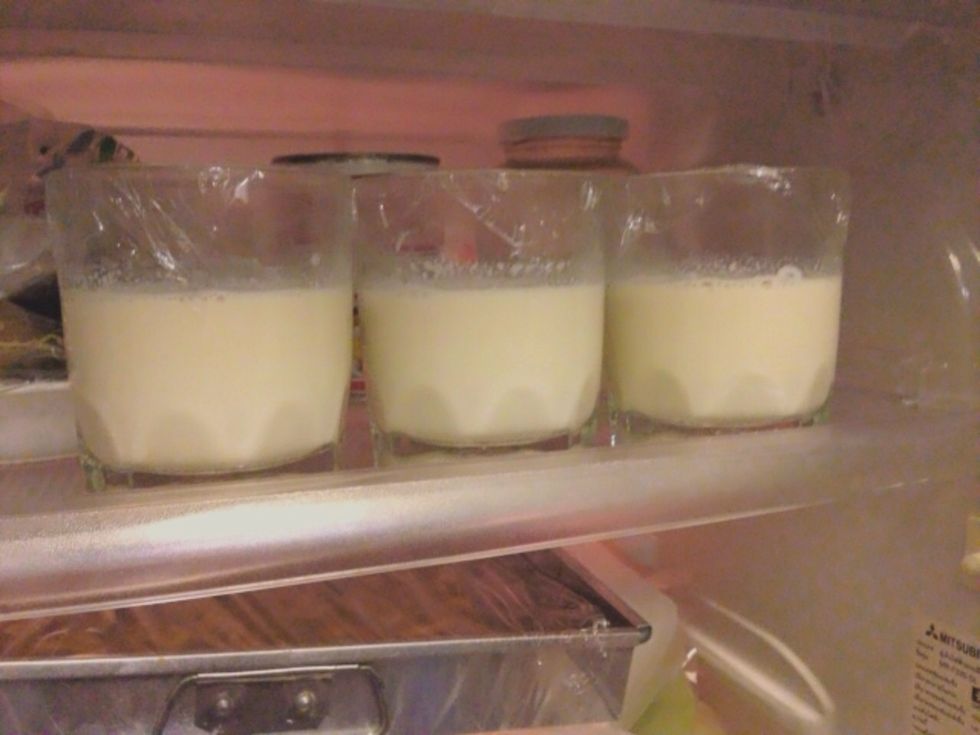 Place them back into the refrigerator about 2-3 hrs.
Finally you will get Tao-huay-Nom-Sod or Thai Fresh Milk Pudding (^.^)V
Fresh milk
Gelatin powder
Agar powder
Condense milk