Make Tessemae's Zesty Ranch Healthy Quinoa Salad
25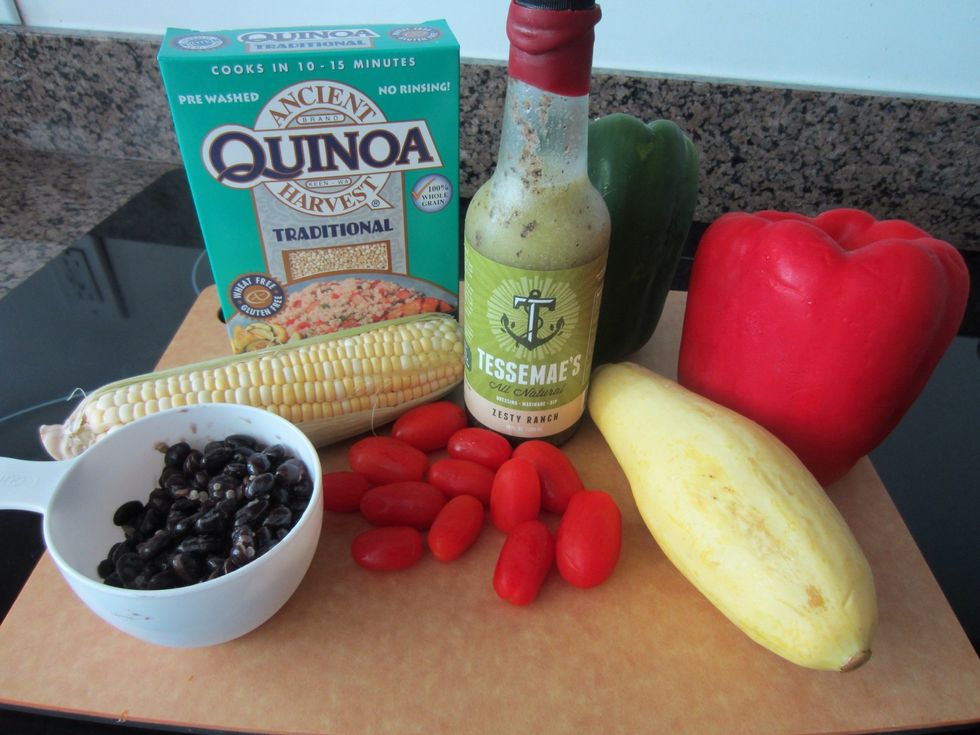 Gather ingredients, Grab your apron and get healthy.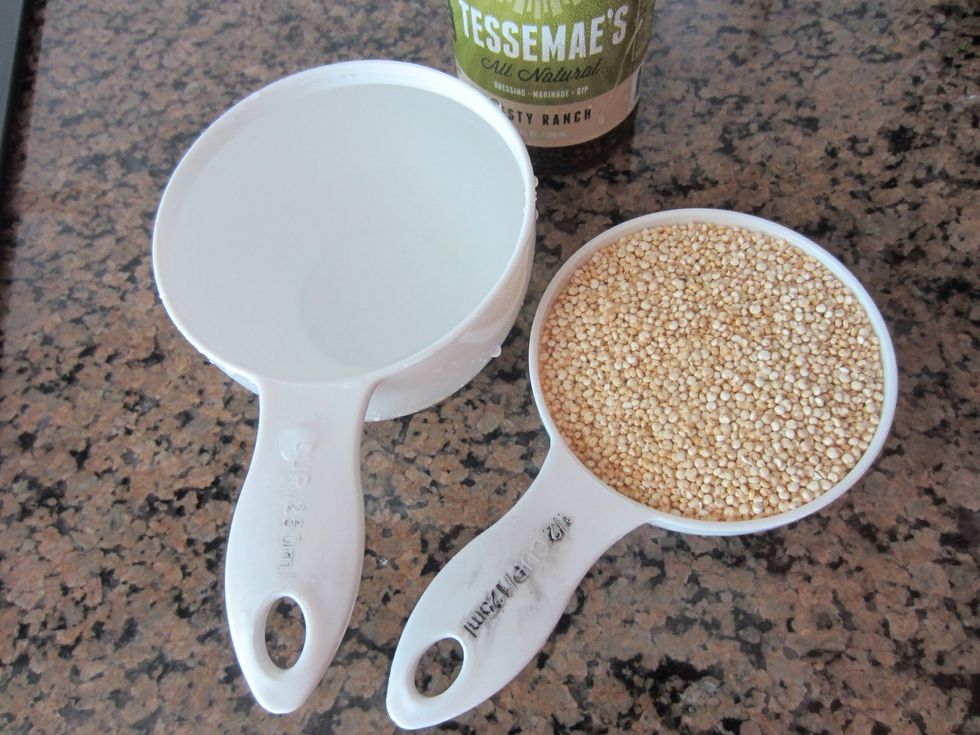 In a sauce pan add 1 part quinoa 2 parts water. Bring to a boil then turn down to simmer until quinoa has absorbed all the water. Takes about 10 minutes for a half cup of quinoa.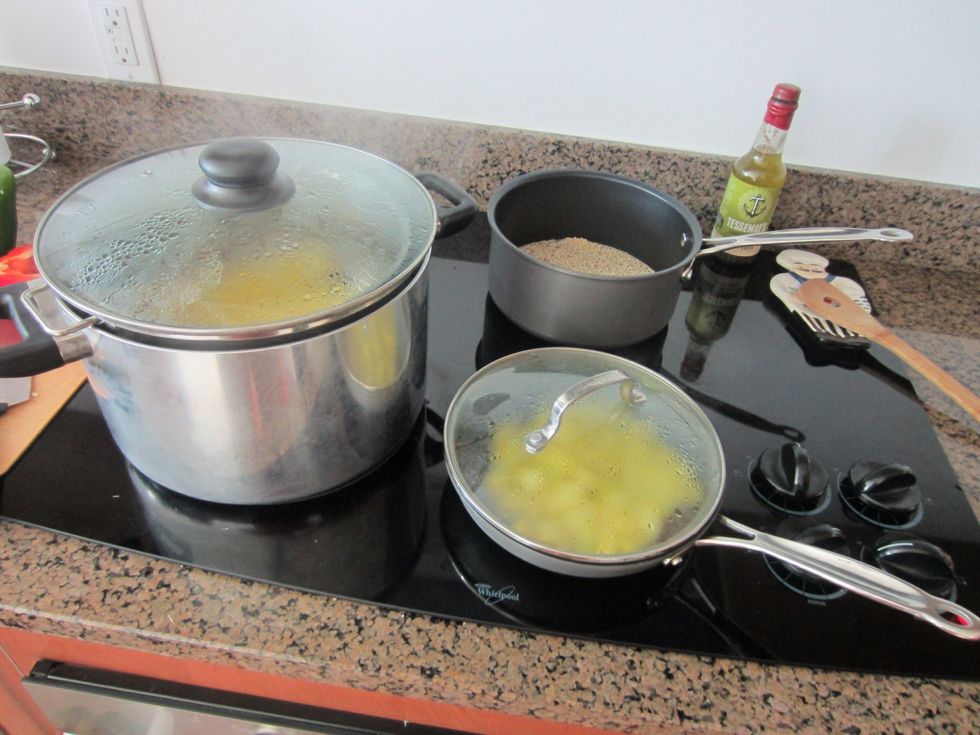 I softened the squash and steamed the corn while the quinoa was cooking. Also chop your veggies into small bite size pieces. When all done mix everything together and pour on Tessemae's Zesty Ranch.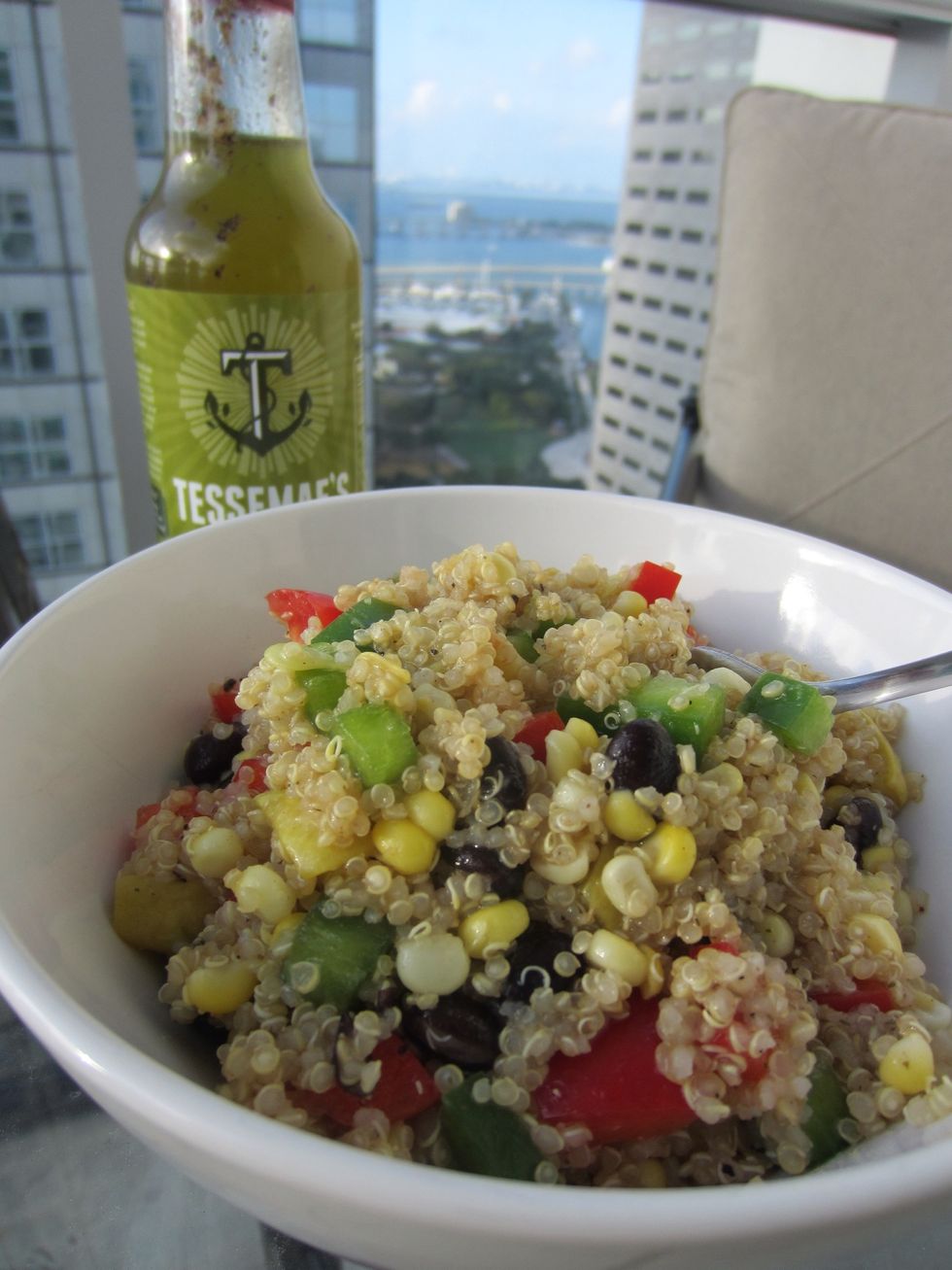 Place in fridge for a nice cold refreshing snack later or enjoy right away! Perfect side to any summer time meal.
Tessemae's Zesty Ranch
Quinoa
Black beans
Yellow squash
Red and green pepper
Corn
Cherry tomatoes