How to make tessemae's simple brussel sprouts and kale.
Perfect side dish for any meal. Add this to your Paleo diet recipes.
23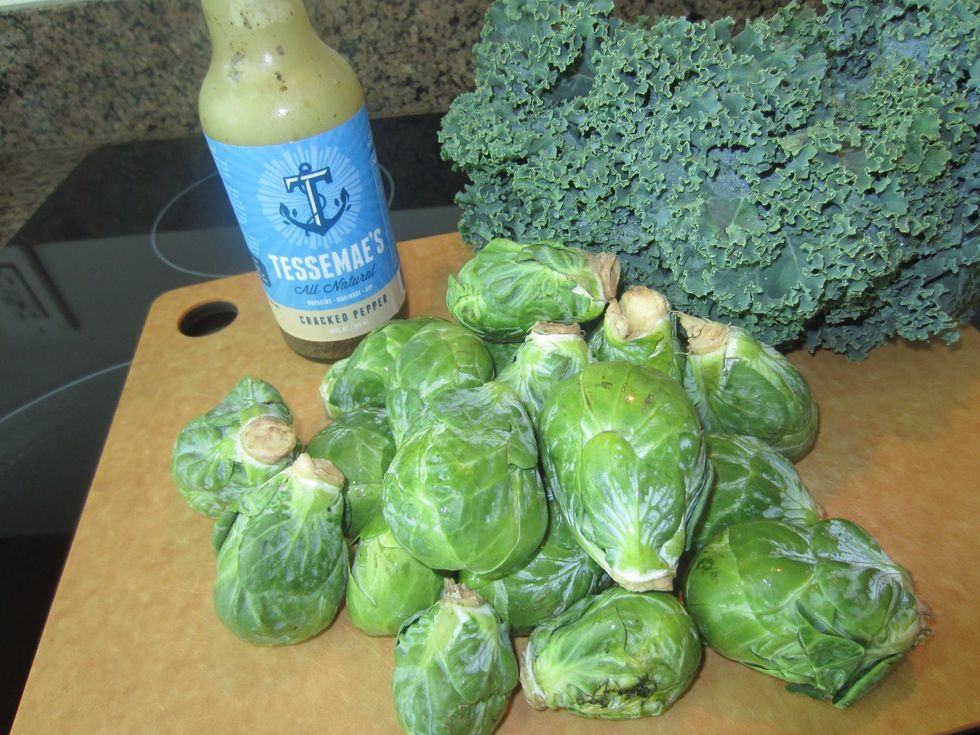 3 simple ingredients. Great side dish for any fish or meat.
Cut brussel sprouts into quarters. Some layers will fall off but you can throw them into the mix too.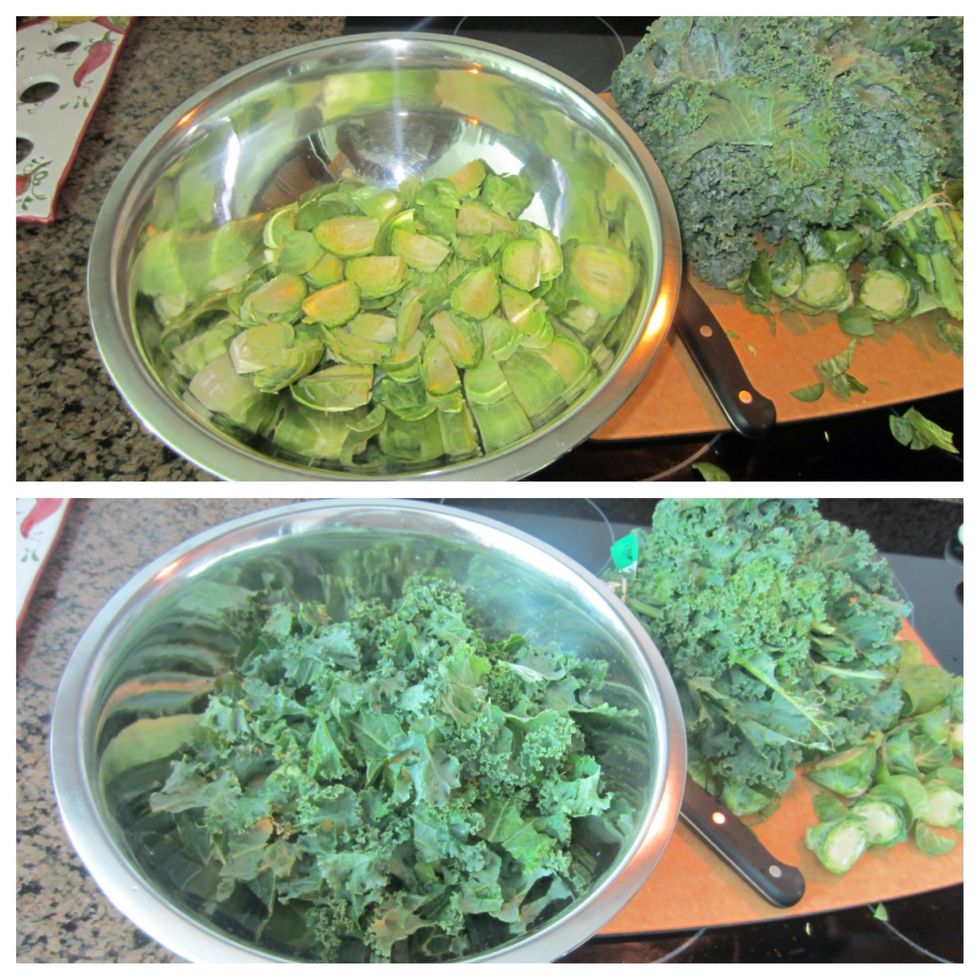 Throw the sprouts into mixing bowl and add bits of kale. Pour on Tessemae's cracked pepper dressing and toss it around. You want to coat as much of the mixture as possible.
Place in center of oven for 30 min at 350 degrees but take out half way through to mix around and place back in for the remaining 15 min.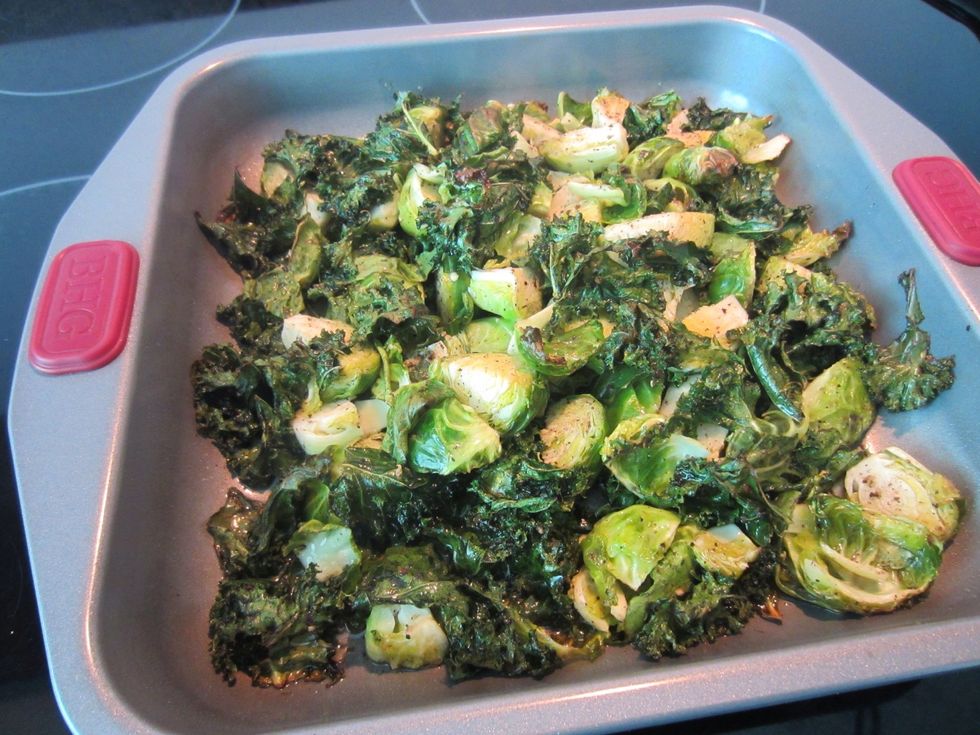 Kale should be crispy and sprouts should a little tender. No need to add extra seasonings, Tessemae's dressings always have the correct amount.
Enjoy with any type of protein you choose on the side. I sometimes eat this as my meal and always seem to never make enough.
Kale
Medium size Brussel sprouts
Tessemae's Cracked Pepper