Make Tessemae's Quick & Healthy Shrimp Stir Fry
13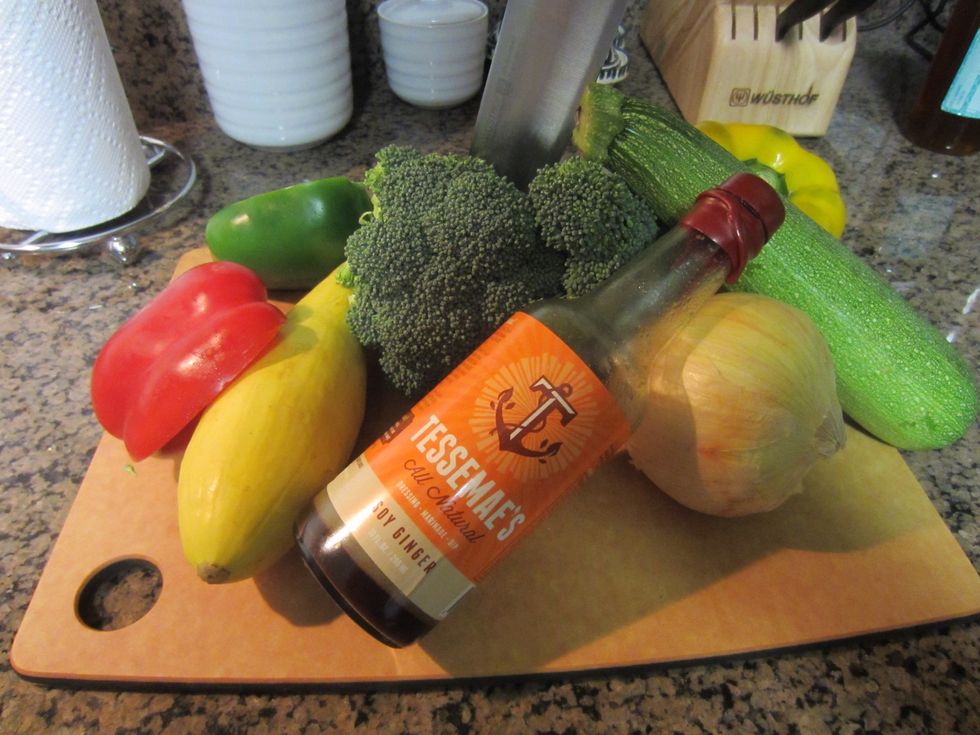 Gather ingredients and chop veggies into bite size pieces.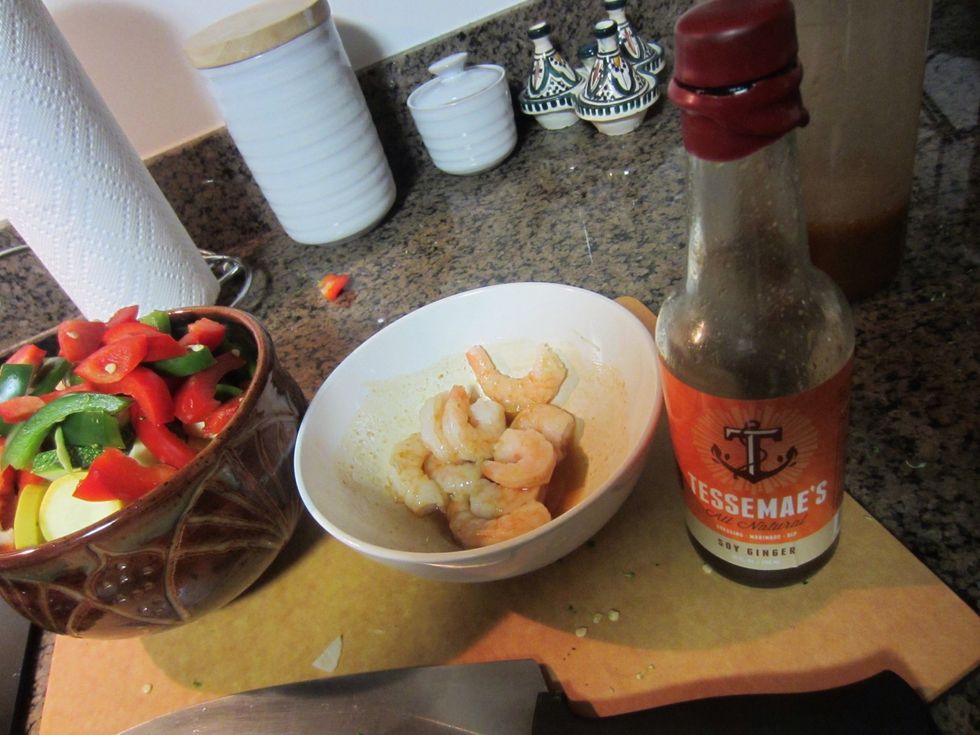 Bathe shrimp in Tessemae's Soy Ginger dressing. They love it.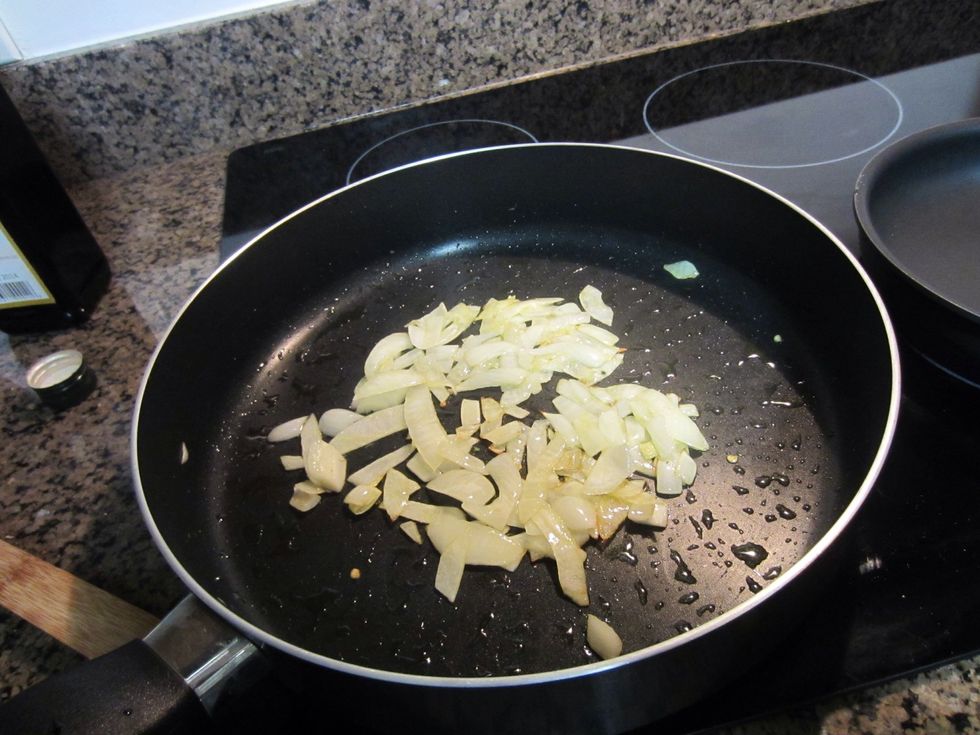 Add olive oil and onions to pan or wok if you have one. Cook on medium heat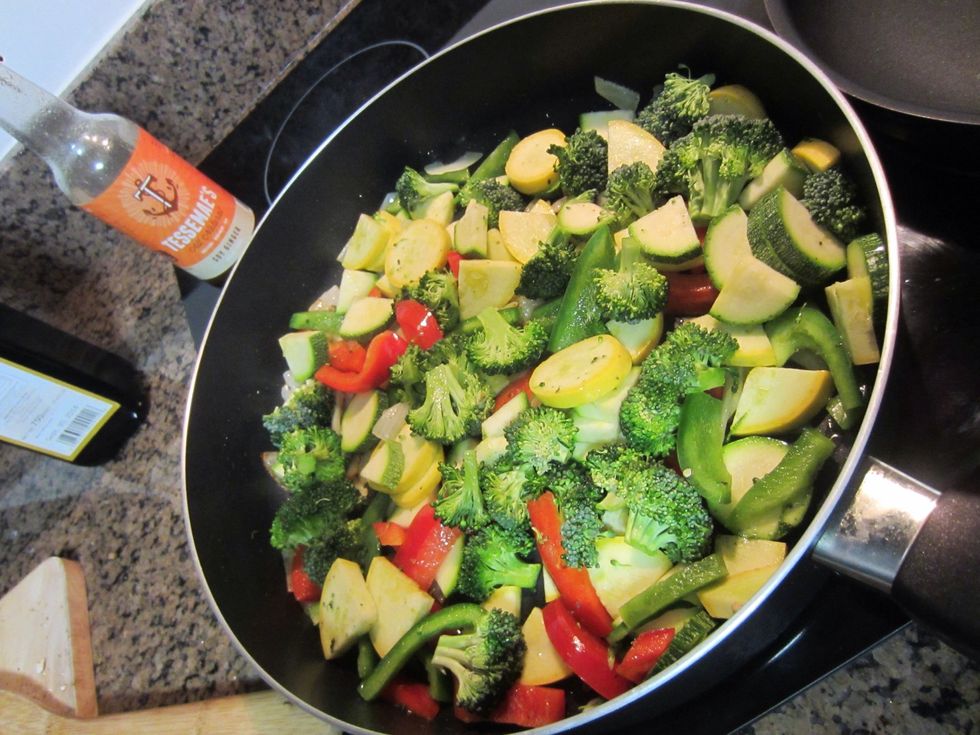 Once onions are translucent add the rest of the veggies. Pour on Soy Ginger loosely.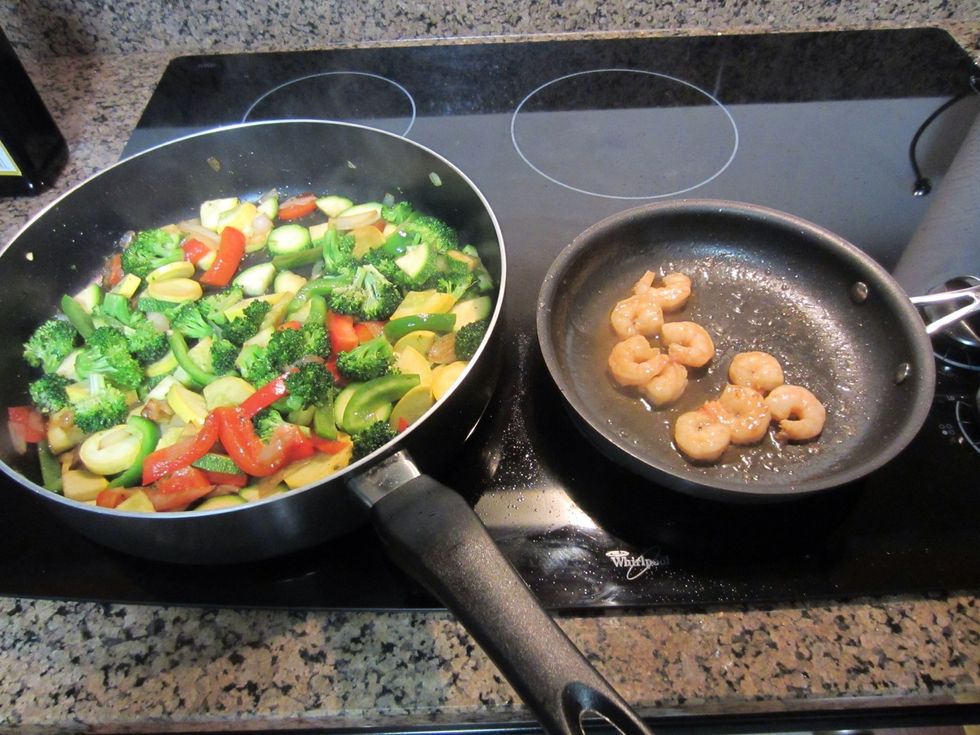 In another pan cook shrimp and feel free to add more Soy Ginger dressing to both.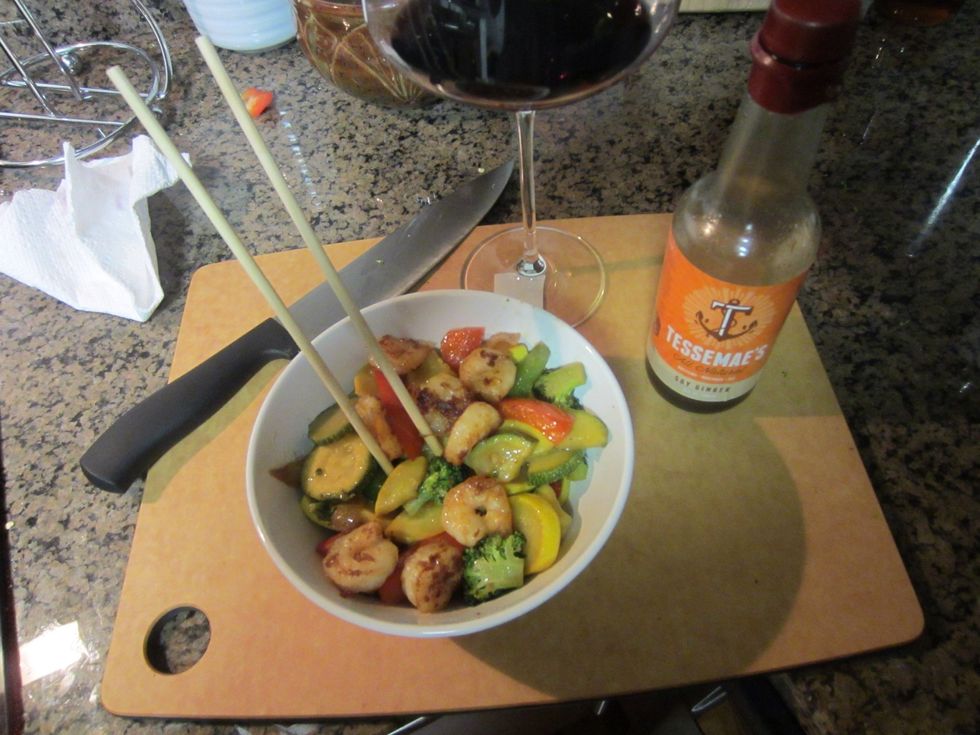 Once the veggies become a little soft (not too soft, you still want a little snap from them) mix in shrimp and enjoy! Don't forget to pour yourself some wine to complete your meal.
Tessemae's Soy Ginger dressing
Red & green pepper
Onion
Yellow squash
Zucchini
Broccoli
Medium size shrimp