Make Tessemaes Paleo Spaghetti Squash
37
This all you need. Tessemae's Cracked Pepper dressing is made with olive oil, lemons, garlic, sea salt and cracked black pepper. What else do you need?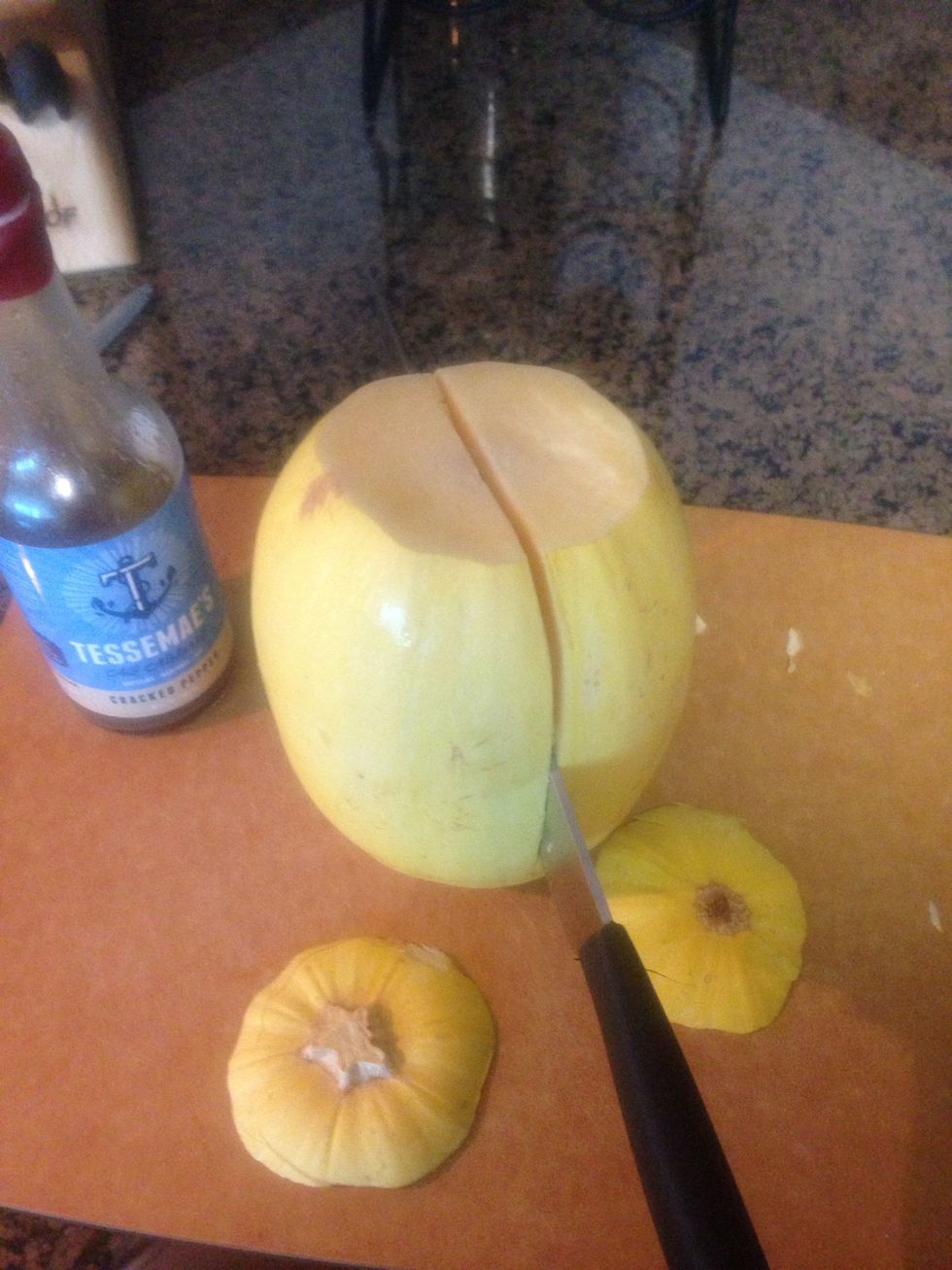 Cut the ends off the Squash then slice right down The middle.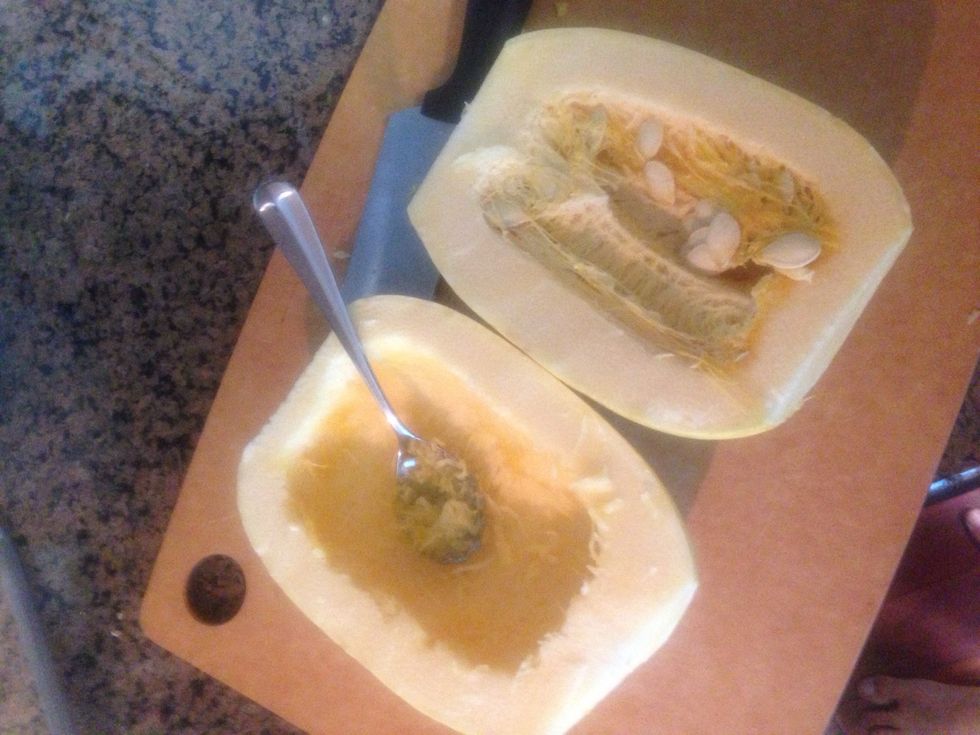 Scrape out the middle core and seeds. Wash seeds and sit out to dry to bake them later.
Brush the Cracked Pepper all over the inside of the squash.
Place squash face down in roasting pan at 375 degrees for 30 minutes.
Pour a little more cracked pepper when serving.
Or pour on your home made tomato sauce.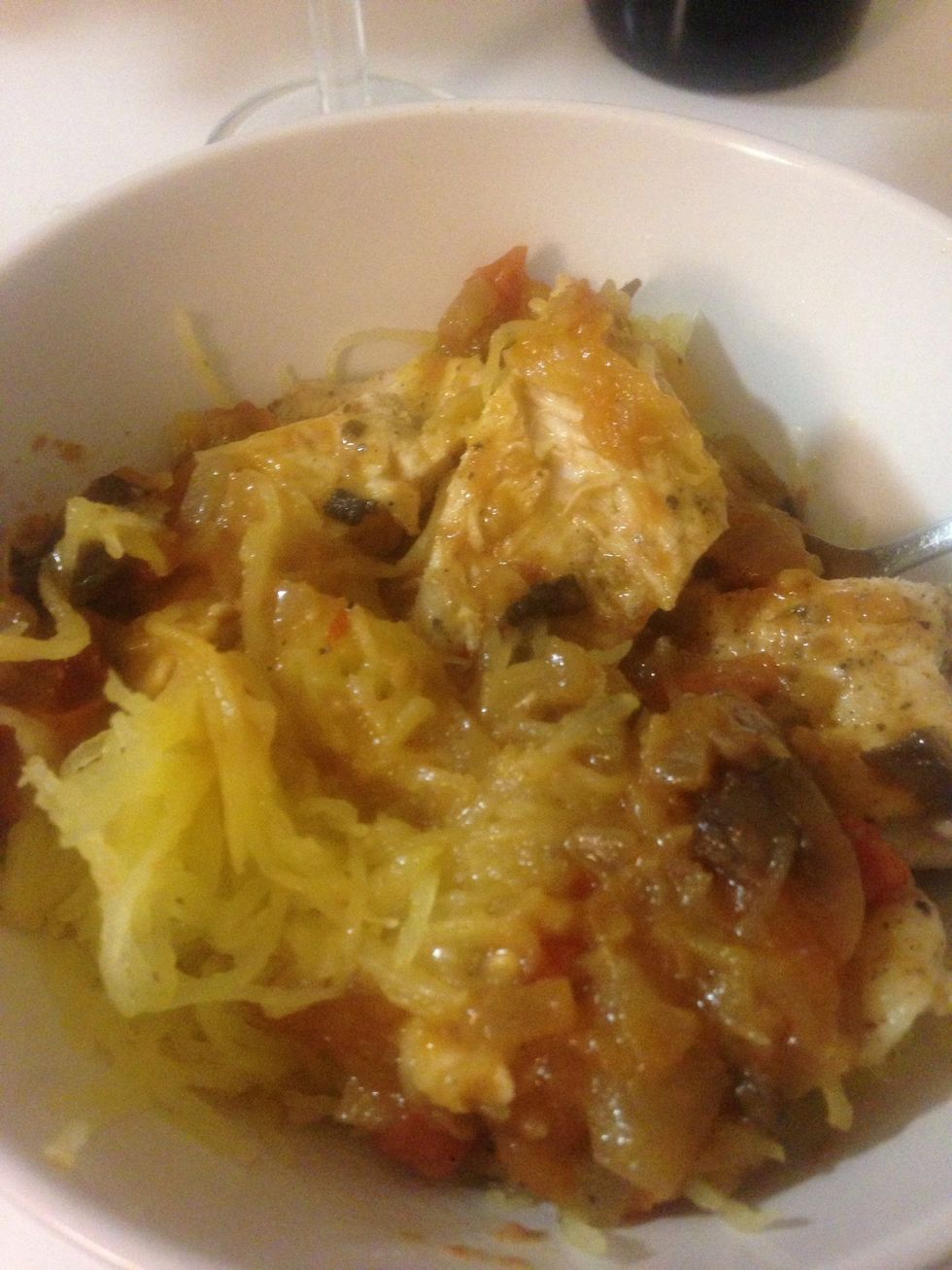 Add some chicken!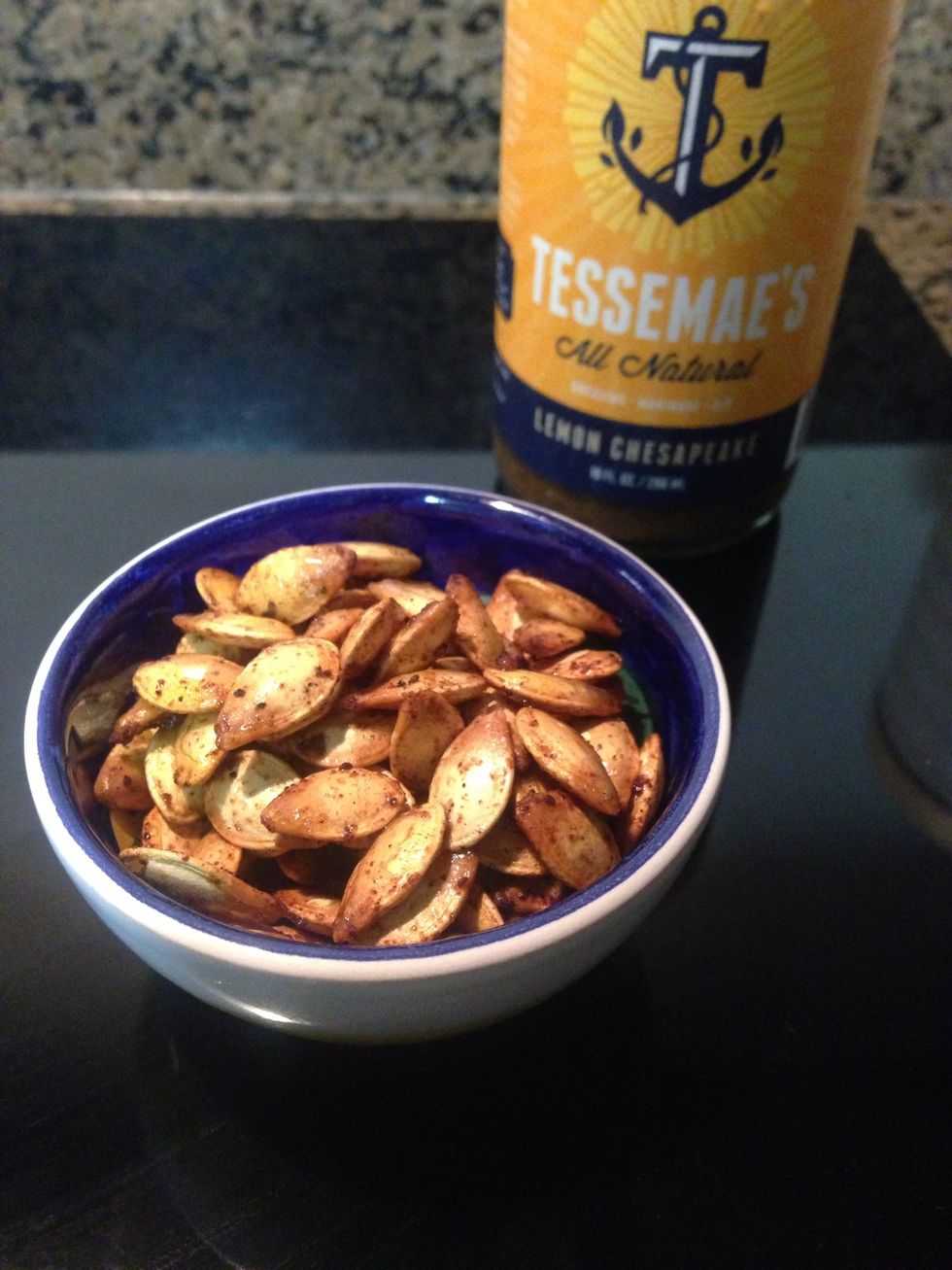 For dessert bake your left over seeds with Tessemae's Lemon Chesapeake.
Tessemae's Cracked Pepper
Spaghetti Sqaush
Sharp knife